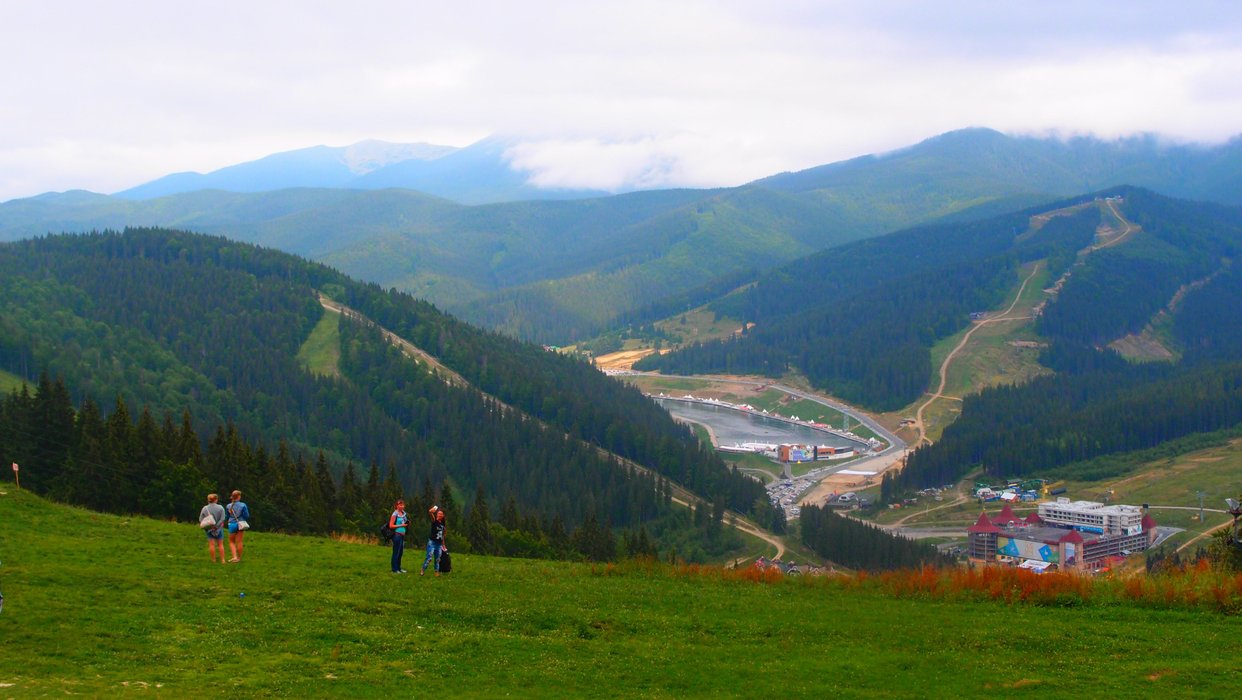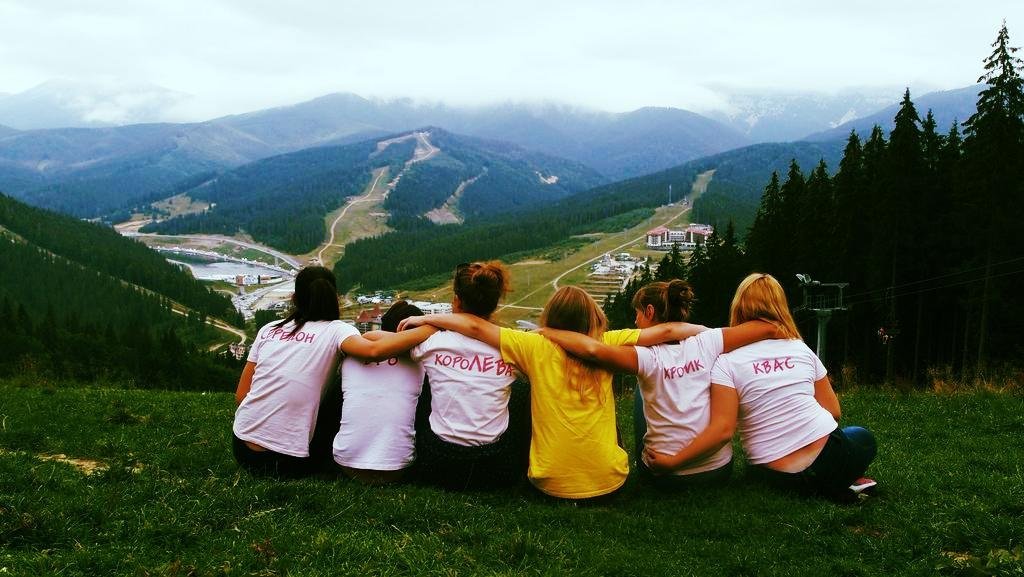 Bukovel is better known as the largest ski resort of Ukraine, there are great trails for skiers and snowboarders. But summer holidays in Bukovel are no less interesting: the extraordinary beauty of the Carpathian nature, fascinating excursions, reservoirs and mountain scenery, new experiences. The resort is located in Ivano-Frankivsk region, 35 km from Yaremche, surrounded by five mountains. This versatile resort is quite young, its history began in 2000, but it quickly gained popularity. So, what to do during the summer holidays in Bukovel?
Since 2014, the Artek Summer Camp has started operating in Bukovel, where your children can spend a few weeks as real forest scouts.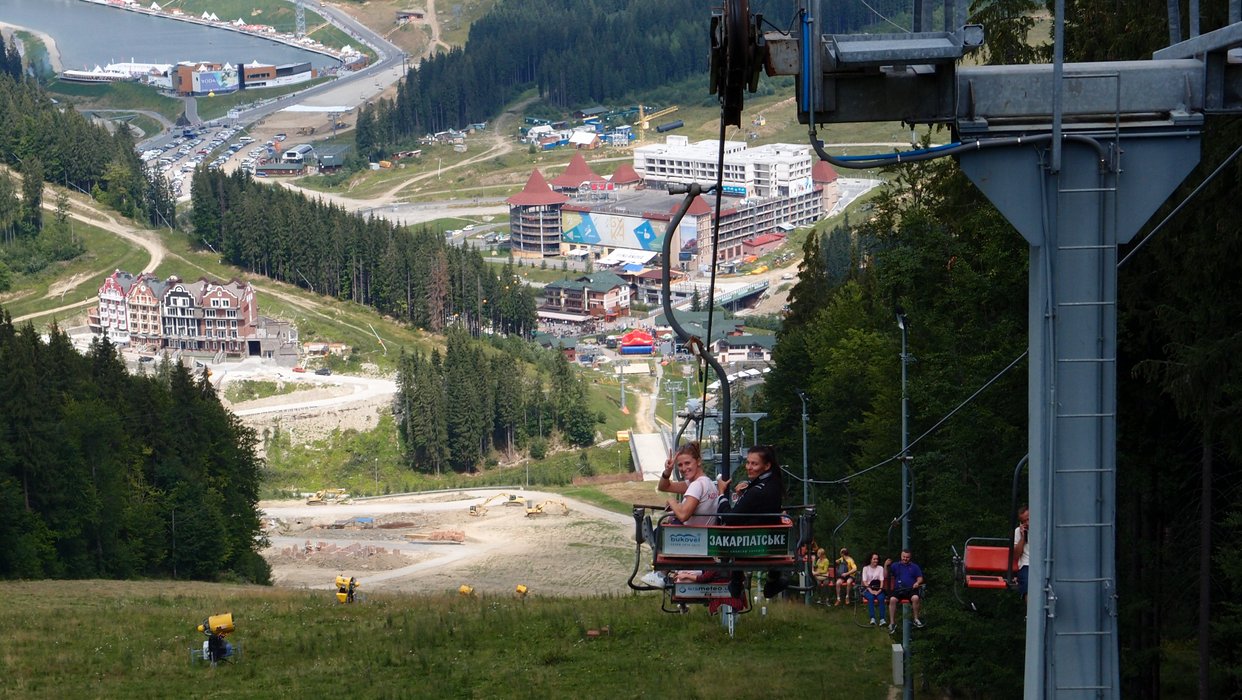 For lovers of swimming, there is Lake Molodist, which I described in my previous post.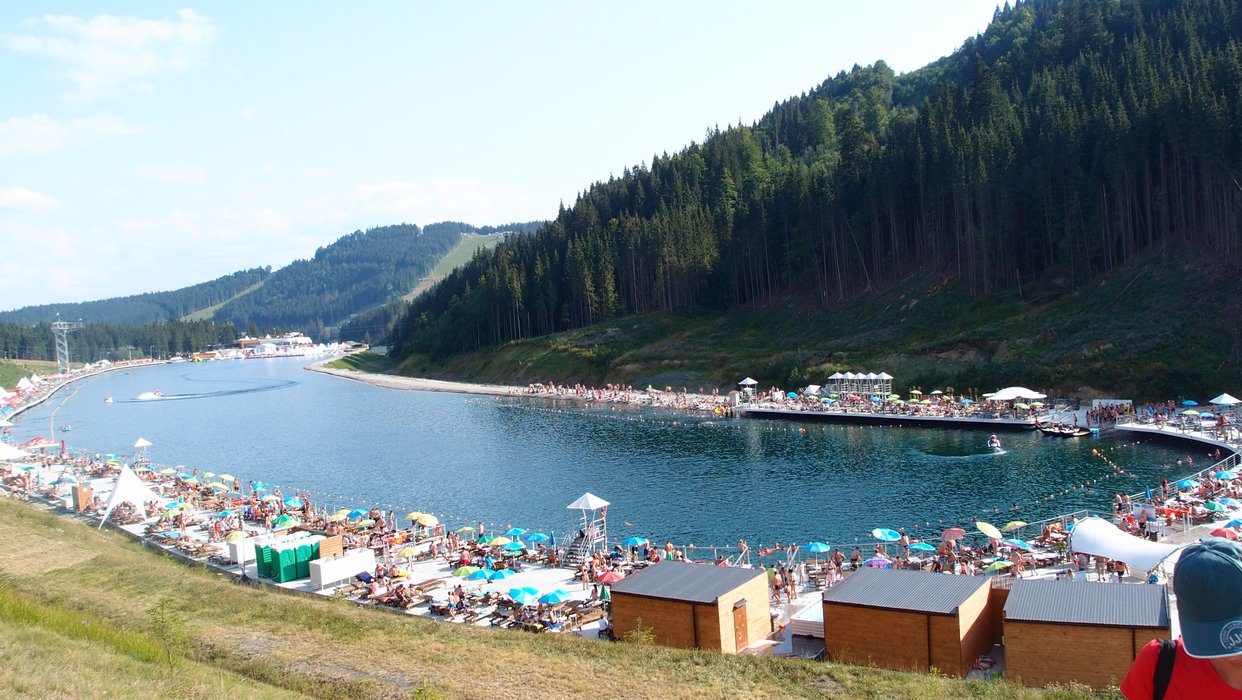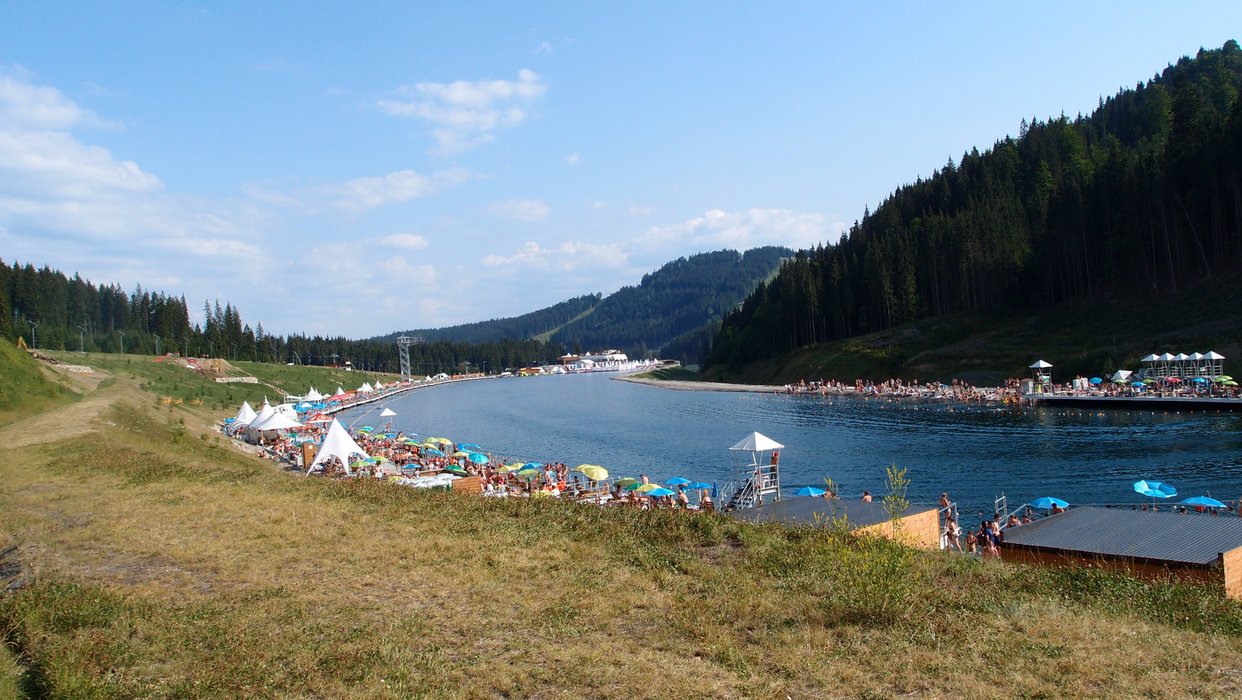 You can also ride horses on mountain and forest trails (closer to fall) or enjoy the steep ascents and downhill rides of quad bikes.
You can go hiking, biking, go fishing in the lake, play paintball, bowling, billiards, mini golf, tennis, basketball, mini football, volleyball and more. For bright evenings and nights themed parties are prepared, there are DJs, discos, bartender shows, karaoke.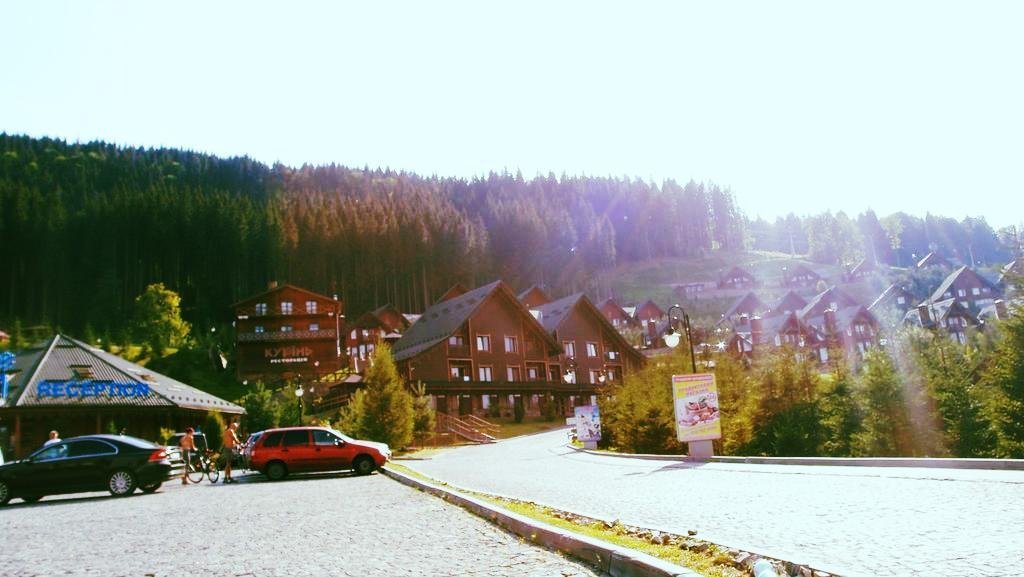 So where to stay in Bukovel for the night? These can be cozy wooden cottages, hotels, apartments, 4 and 5 star hotels, villas, chalets. When we rested with our friends three years ago, the highest winter-winter rates were in July and August: Economy and Standard double rooms - about UAH 560 per day; in double rooms "luxury" - about 1000 UAH. For the settlement of 5-8 people in a two-storey chalet had to pay from 2-6 thousand UAH per day (with discounts for children). For those whose prices are too high, housing can be found in the private sector of the region.
Tip: If you want to visit Bukovel in the summer, choose a place to stay away from the resort itself, it will be cheaper and be able to be alone with the nature and grandeur of the mountains. Because in Polyanytsya (where we lived and where the ski resort is located) the houses are too closely located, and only the roofs of the houses are visible around, and we wanted nature so much!
We girls love to relax together. We are one unit made up of completely different people, but we are good together.
We love to steam in the bath or sauna, roast the meat on the grill and make a variety of salads. We can easily eat salo with garlic))))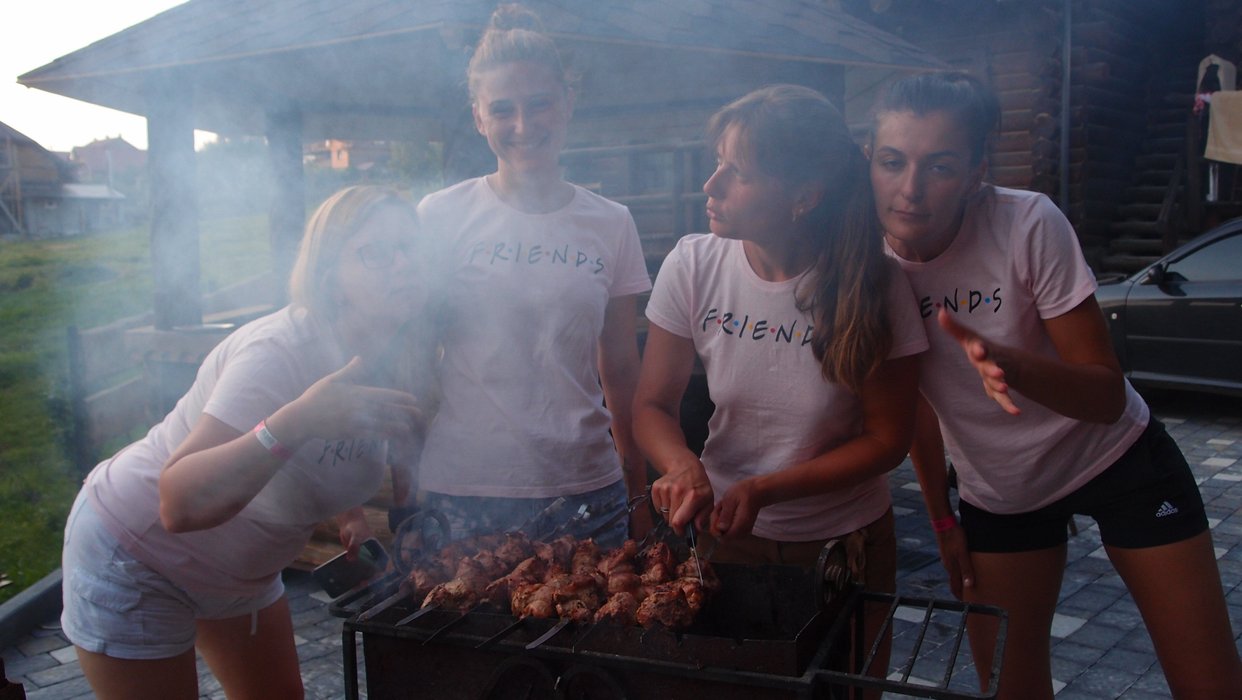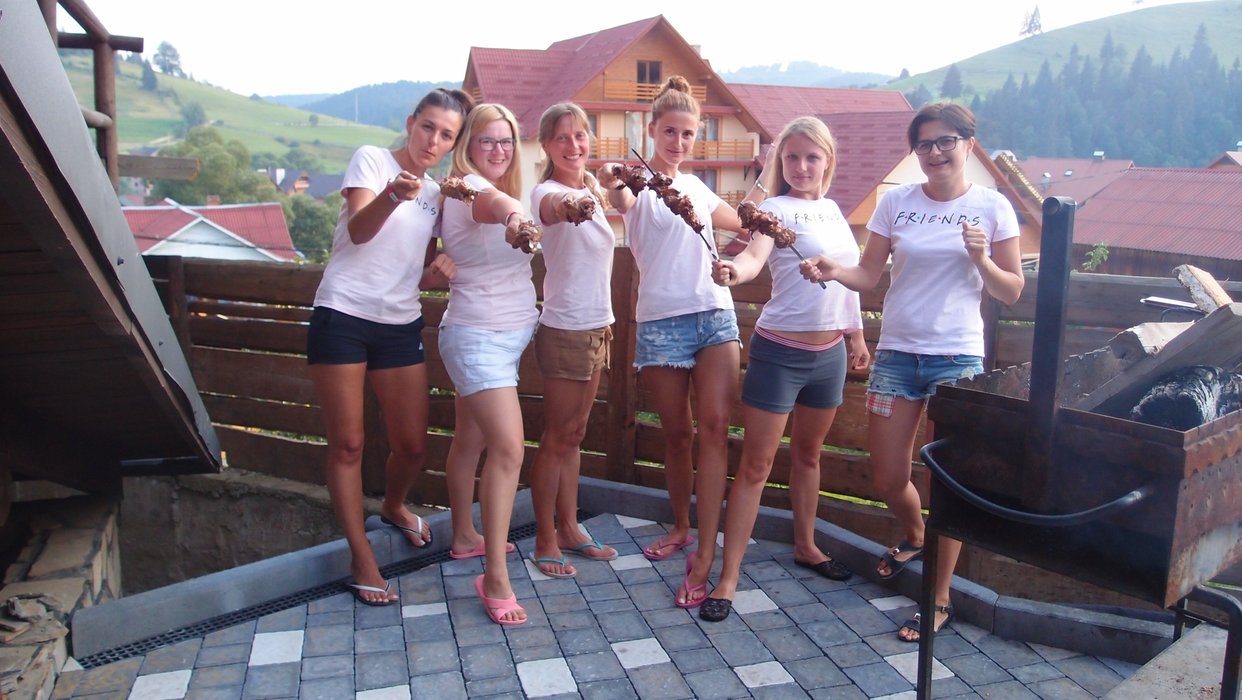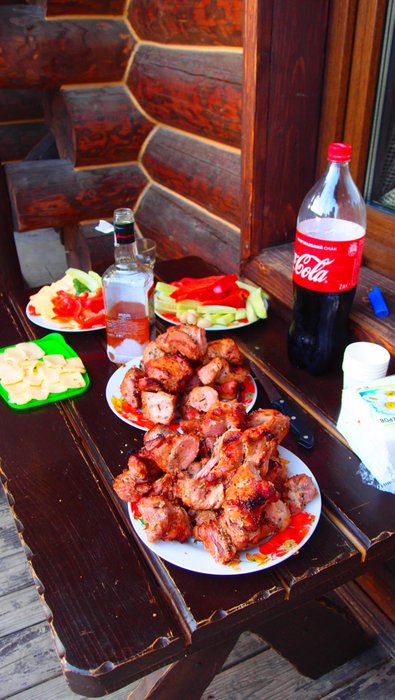 We love to sing, I would say we very love to sing. I hope I'll share with you soon how we sing.
We also like to play board games and board games, especially when we get together with whole families. Cool we are friends, I love you girls!