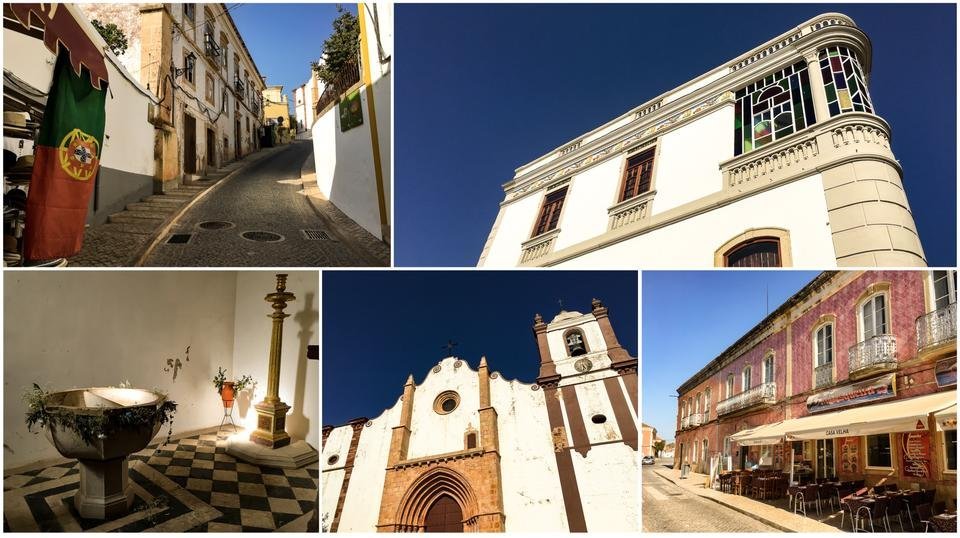 About 20 km from the coast in the fertile hinterland of the Algarve lies the historic city of Silves.
During the heyday of the Caliphate of Cordoba in the 10th century, Silves was one of the cultural centres of Al-Andalus. And it was the last stronghold to resist the Reconquista in Portugal.
Among Silves' main attractions are its large castle, built during the emirate's reign, and its cathedral, the oldest preserved church in the Algarve.
Many good reasons to have have a closer look: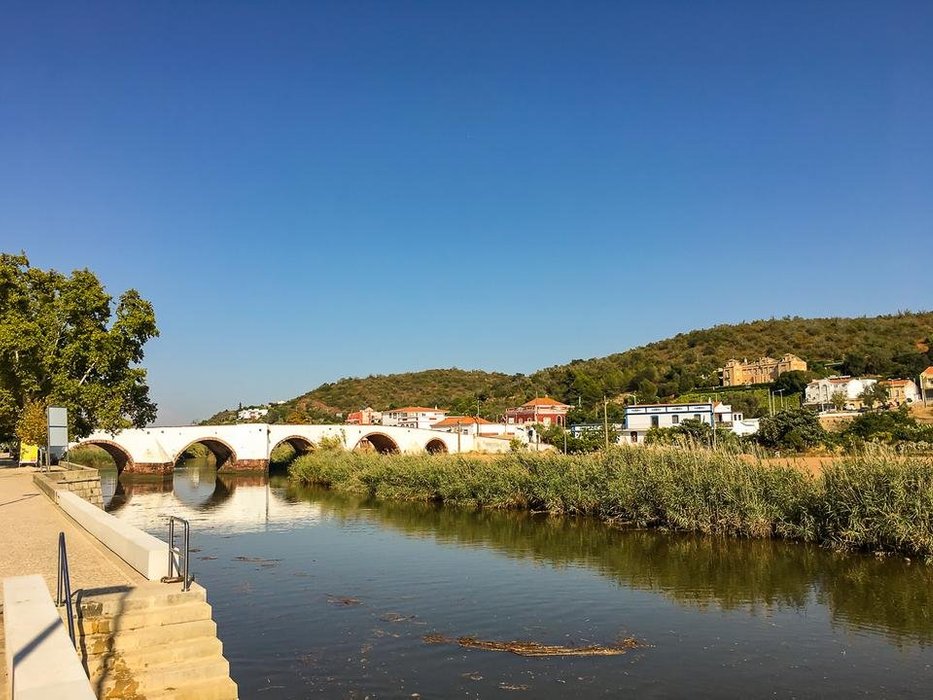 Silves is situated at the Rio Arade. The bridge over the Arade still stands on ancient Roman foundations.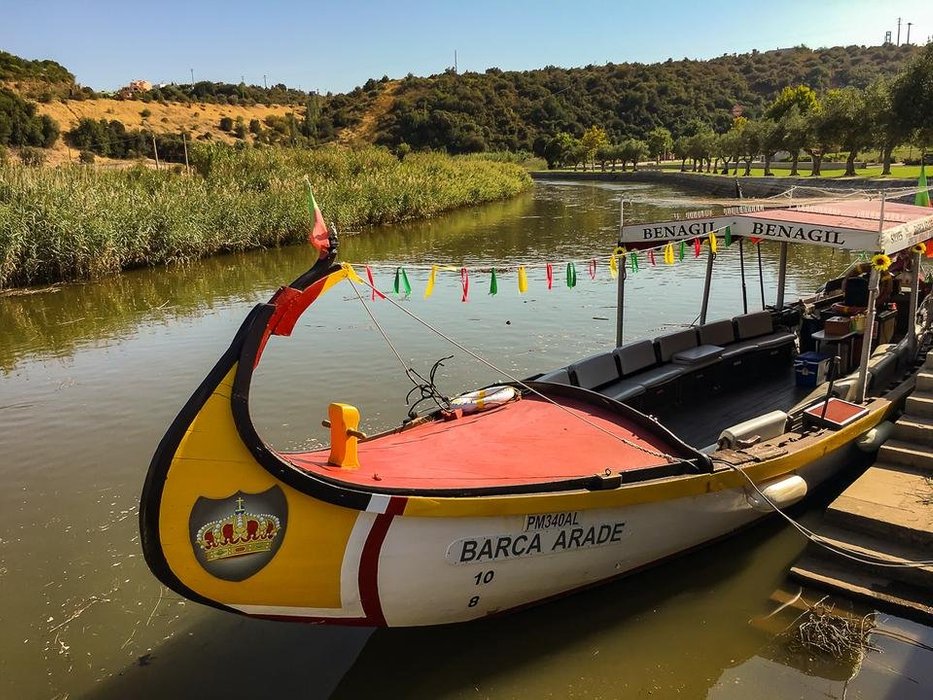 In early times Portuguese vessels used the river as a waterway for their voyages to North Africa. Today boat tours are offered here. Apparently not today though.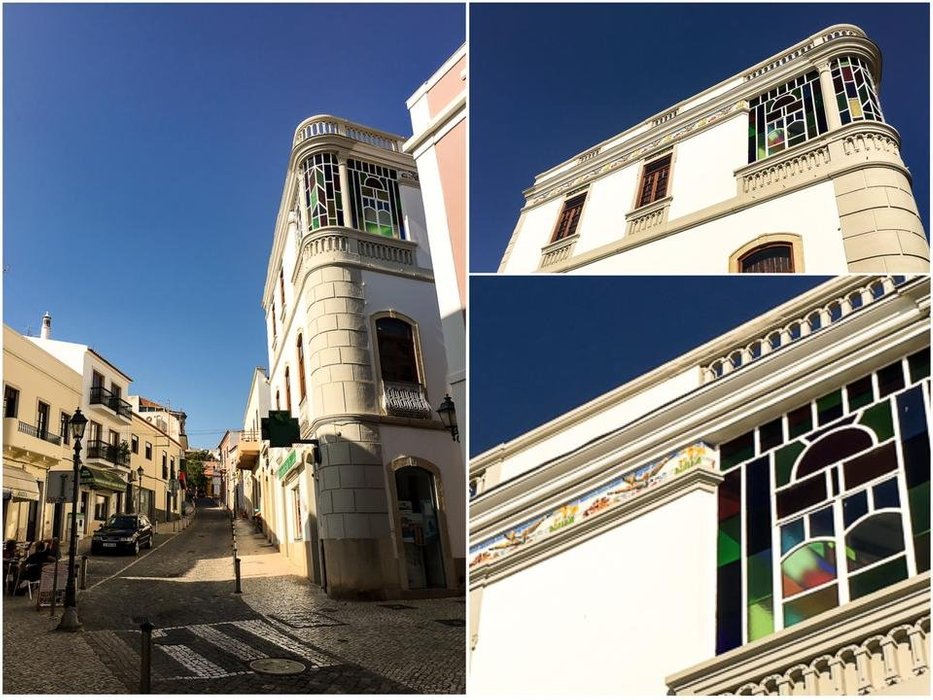 An eye-catching stained glass window in the upper floor of this noble city house. But where is everyone...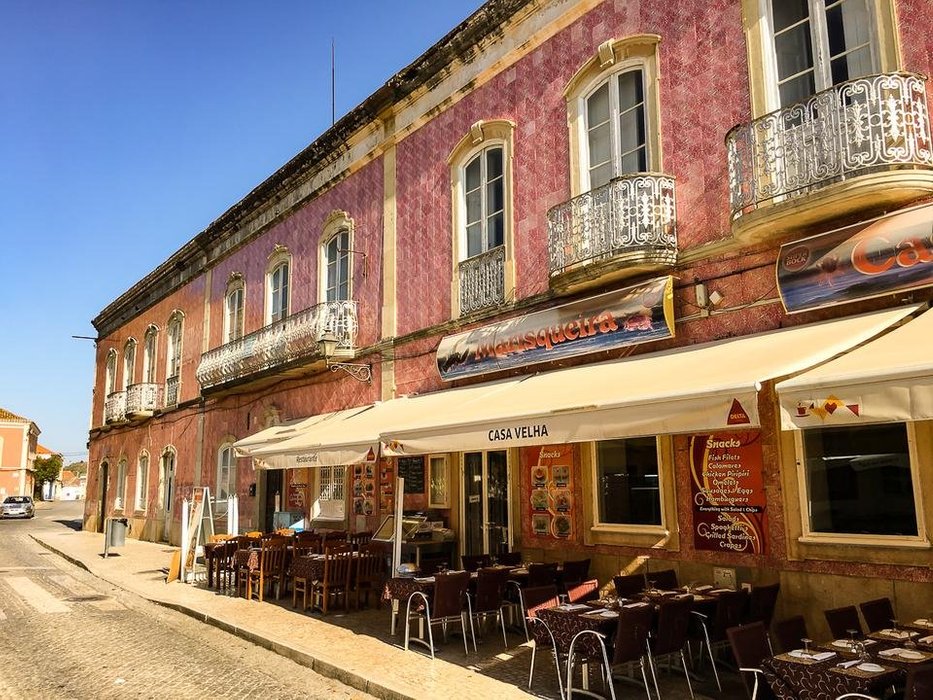 Not a soul on the streets.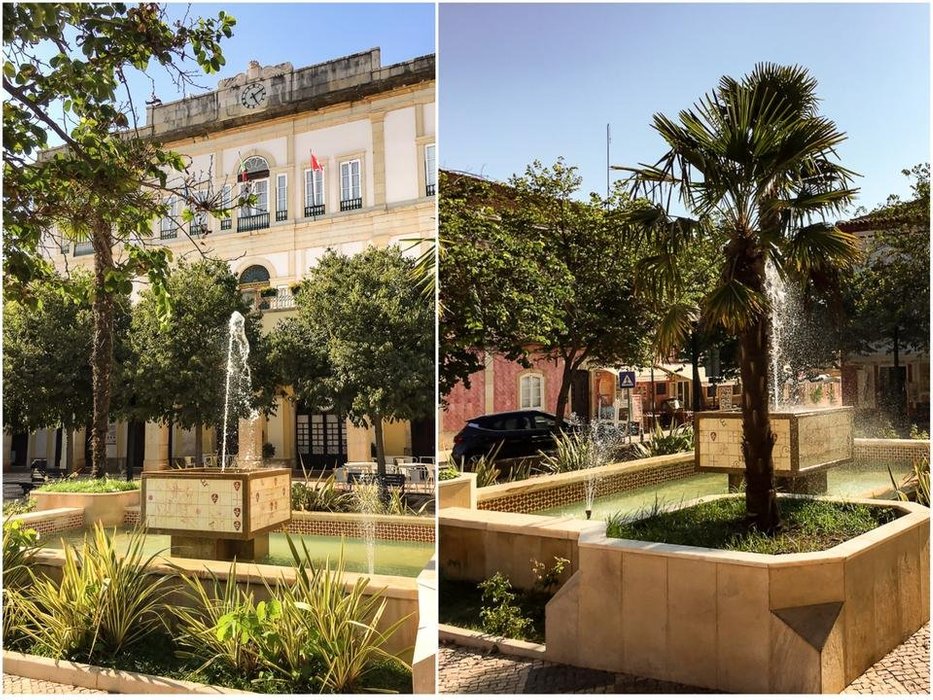 At the inviting town house square I took a seat and once again inspected my travel guide. I found out that the day of my visit coincidentally fell on a traditional city holiday and thus all shops and most of the restaurants were closed. So almost no tourists in the streets and all inhabitants seemed to be in their own four walls. Somewhat spooky, but actually a stroke of luck for an unhindered sight-seeing.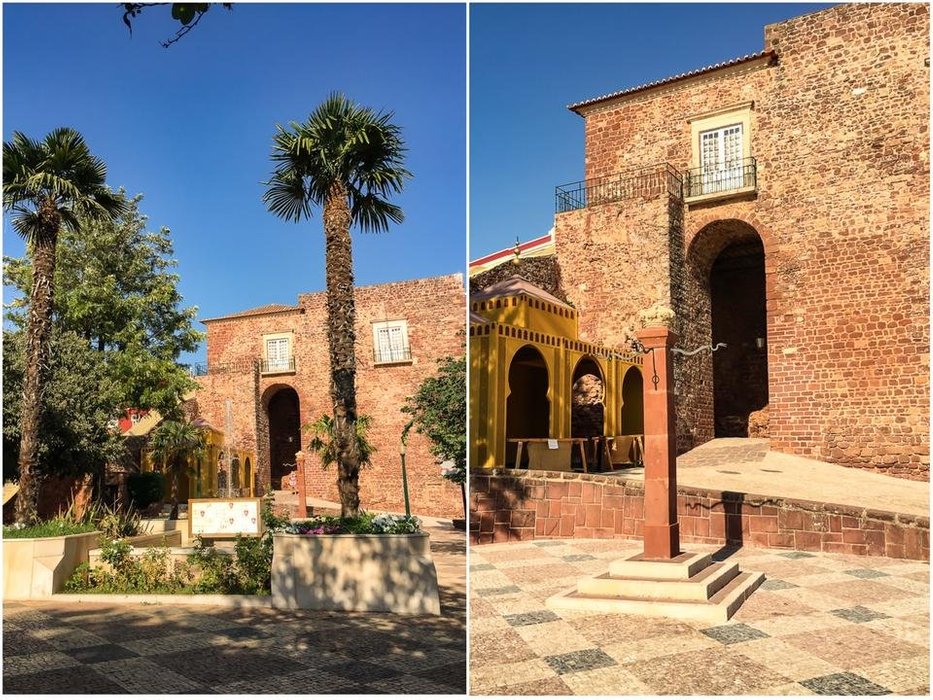 An old pillory at the town hall square.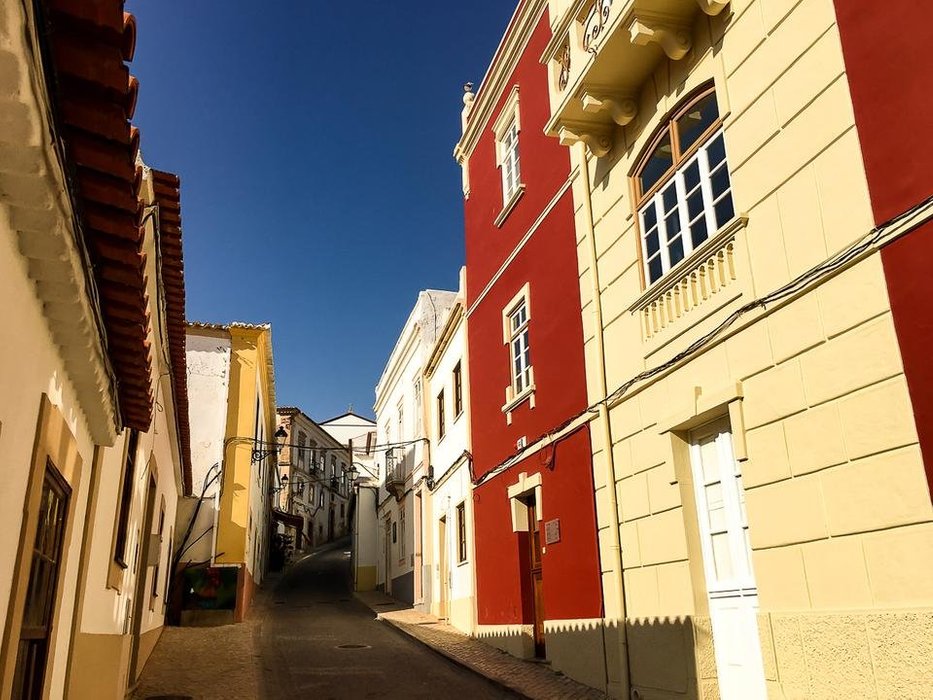 Further up the hill through abandoned alleys.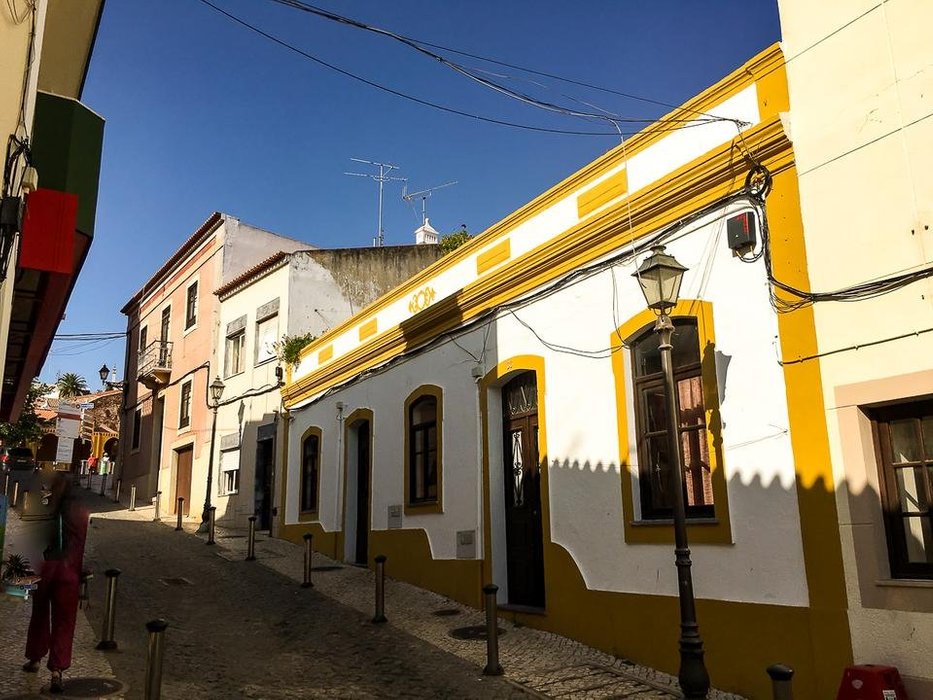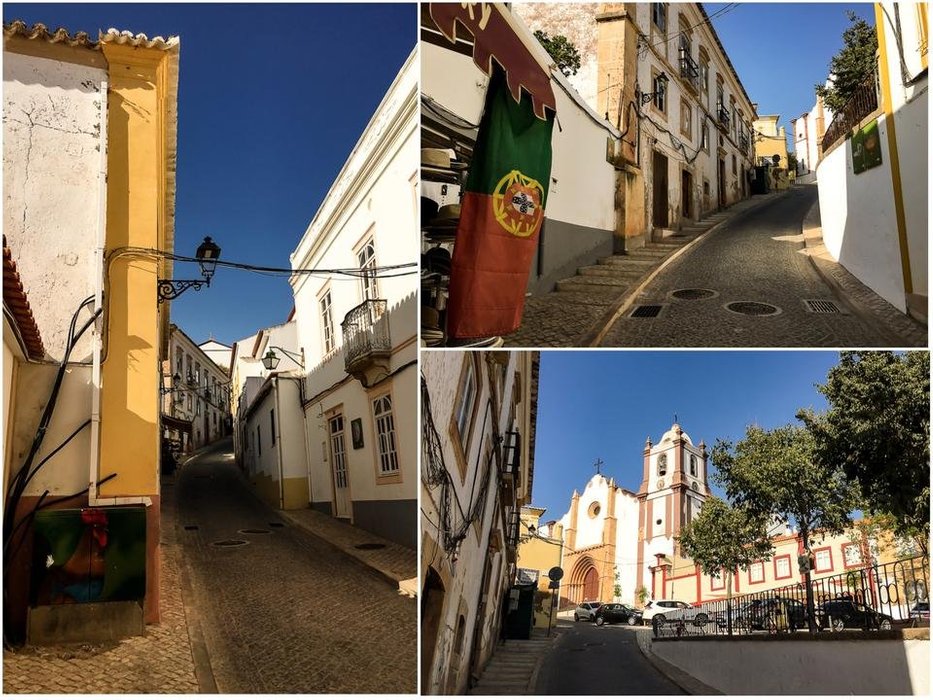 Finally, the city's venerable cathedral comes into view.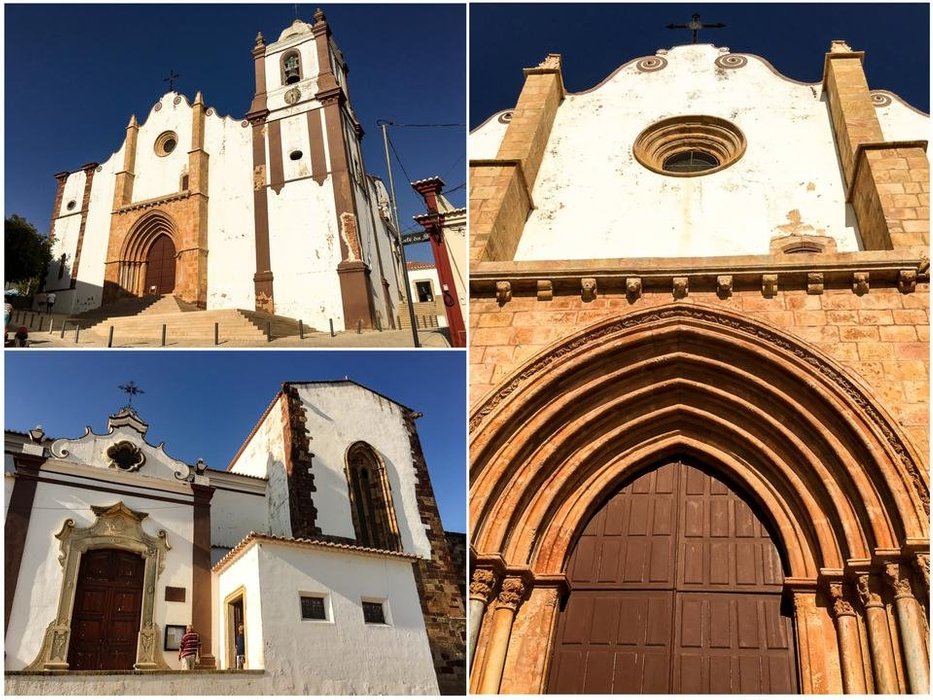 The construction of the Gothic church began in the early 13th century, shortly after the reconquest of the town. In the 15th century, at a time when Silves was completely impoverished, the cathedral decayed over time and finally collapsed. The cathedral was rebuilt afterwards but collapsed again in the large earthquake of 1755. After that the bishop's seat was moved from Silvres to Faro, so that the last reconstruction had to be carried out with rather modest means.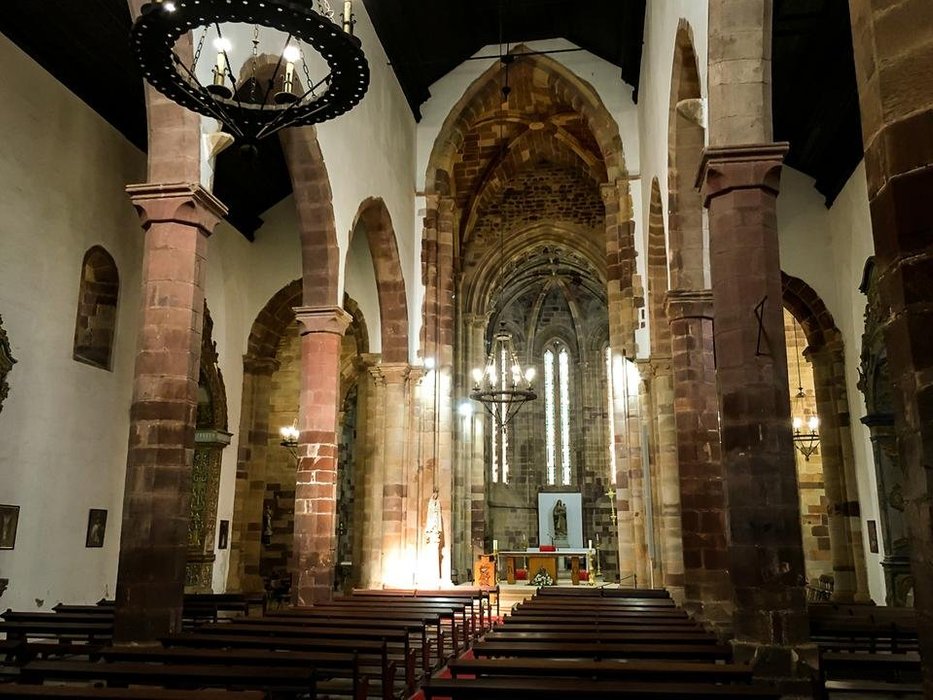 The whitewashed side walls create a luminous, inviting atmosphere. But still a stretch for my iPhone's camera.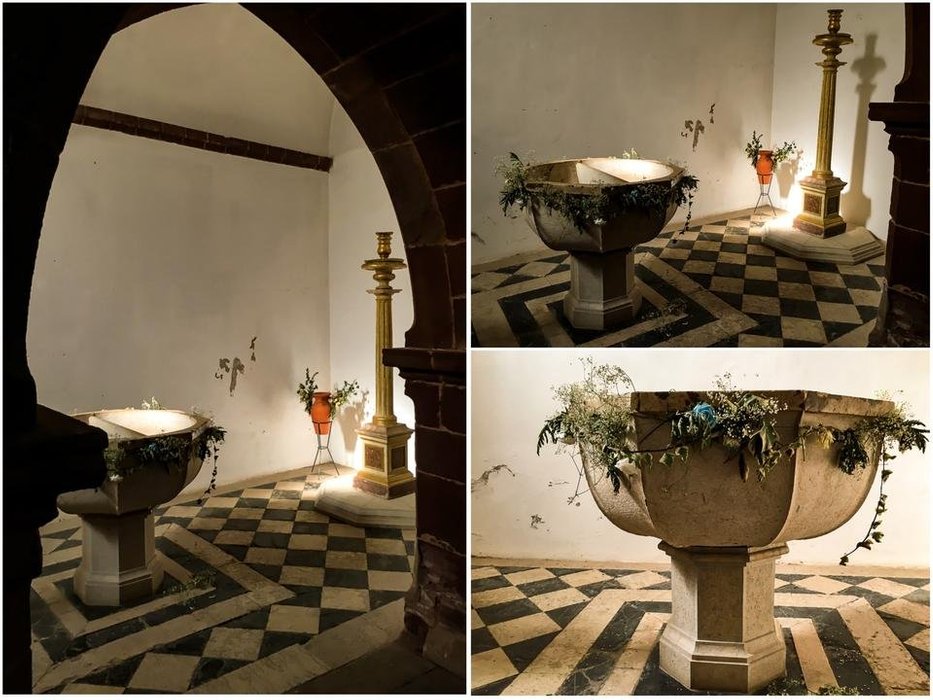 A beautifully decorated baptismal font in an atmospheric side chapel.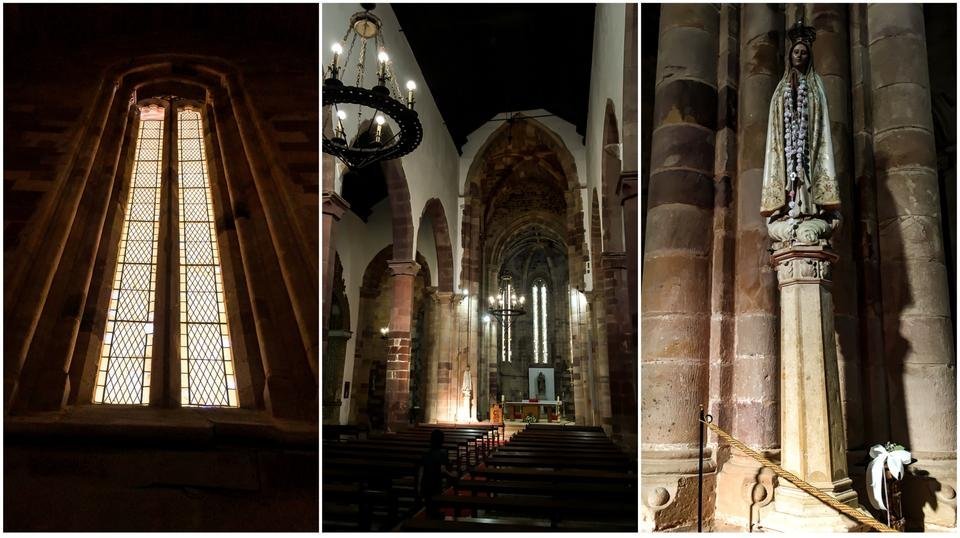 Thanks for watching and see you back in Part 2 when I will visit the city's old castle complex on top of the hill.
Shaka
---
All photos recorded by myself with an iPhone 6S. All rights reserved.