Since I am a traveling traveler, it is nice to get lost in my own sense whenever I have time.It has become my addiction to get around day by day.This past week, I was walking around inside many of my activities.Today I will share with you about that day.
---
Today I will share with you all the details of my Bogura trip.Bogura is a district town in Bangladesh. It is located in the northern region. The district is well organized.You can call it the northern gateway to Bangladesh.District city is very different from other cities, the only main vehicle of this city is rickshaw, if you want to get around the city well, you have to travel with rickshaw.This is the only characteristic of this city and the rickshaw pullers in this city are very sincere and will take you everywhere you want to see them.Now the place I am now sharing the picture of is a place inside Bogura, Matidali.This place is called the aircraft diversion.
---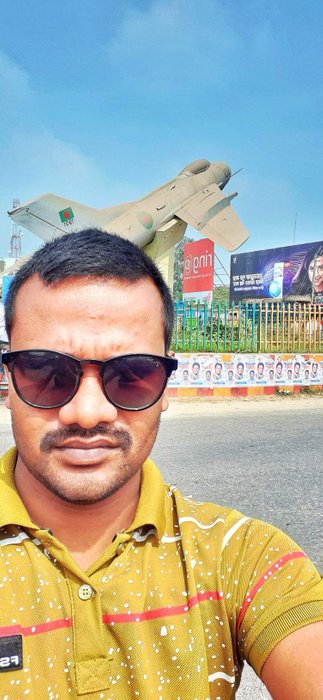 ---
Anyway, now I will share my thoughts with us.Every time I came to this place, I was surprised to see this statue on the plane.Never traveled on airplanes, never seen from above, just flew through the sky.Every time I come to this place, I see the statue of the airplane and fill the mood of traveling by plane, in my mind's imagination.
---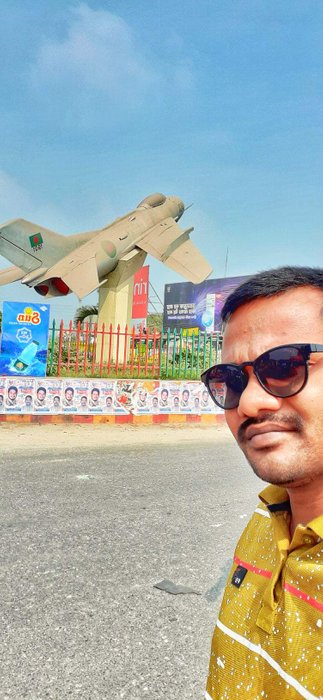 ---
Human imagination can do a lot of things in fantasy if a lot of powerful people want it, which is very difficult to transform into reality.As a child, I wished to be aeronaut, but what a cruel joke the fate had made me a doctor.
---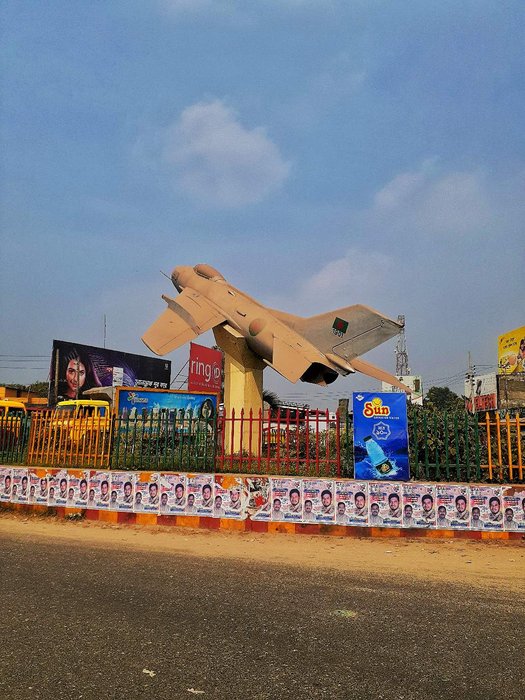 ---
But I wish if I ever had a lot of money and lots of time on my hands, then I would definitely fulfill my desire to travel on a plane with my family.