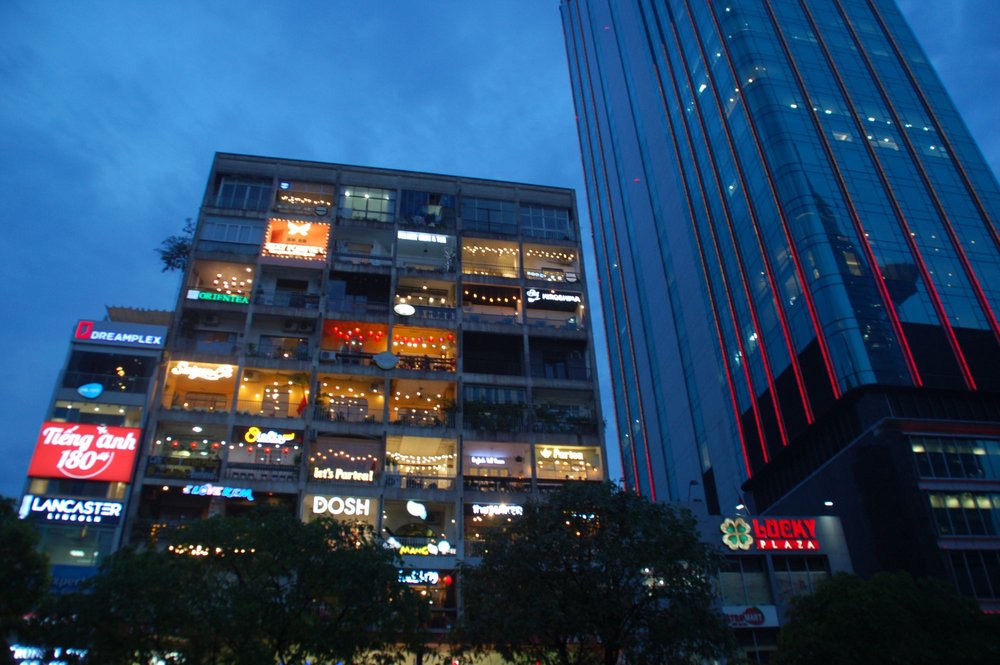 Whenever I go away I holiday, one thing I enjoying doing is to find a local cafe and spend an afternoon there not going anything at all. I had plently such opportunity at Ho Chi Minh City in Vietnam as there was a whole block of building with just cafes. This was the Cafe Apartments.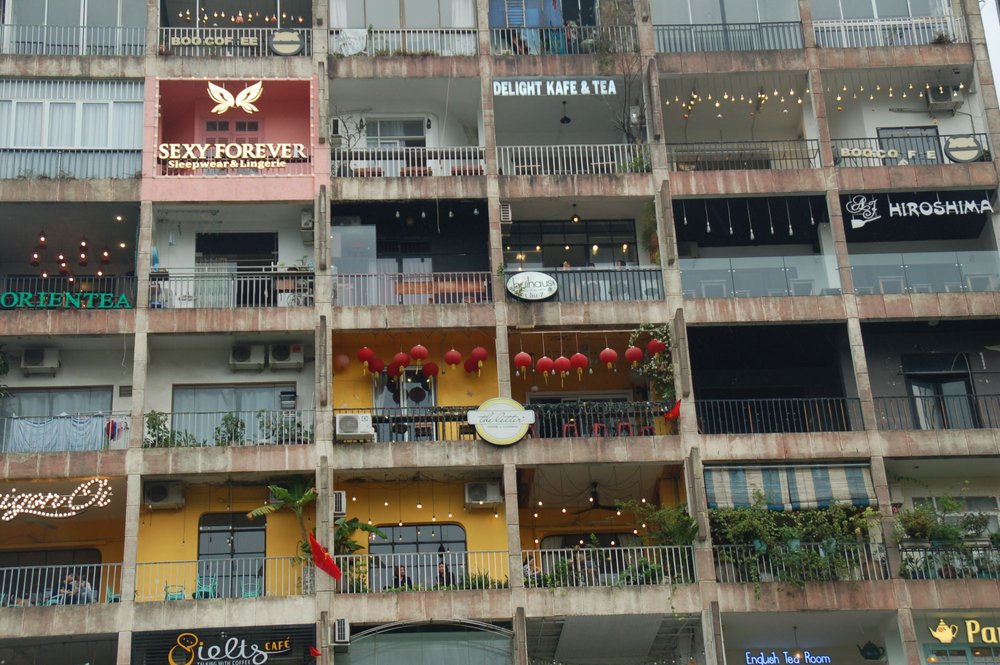 Cafe Apartment is located at Nguyen Hue Walking Street which is a very wide pedestrian walkway. It was raining when I went and there were hardly any people around. I could image it being very busy when the weather was good as the area is quite central.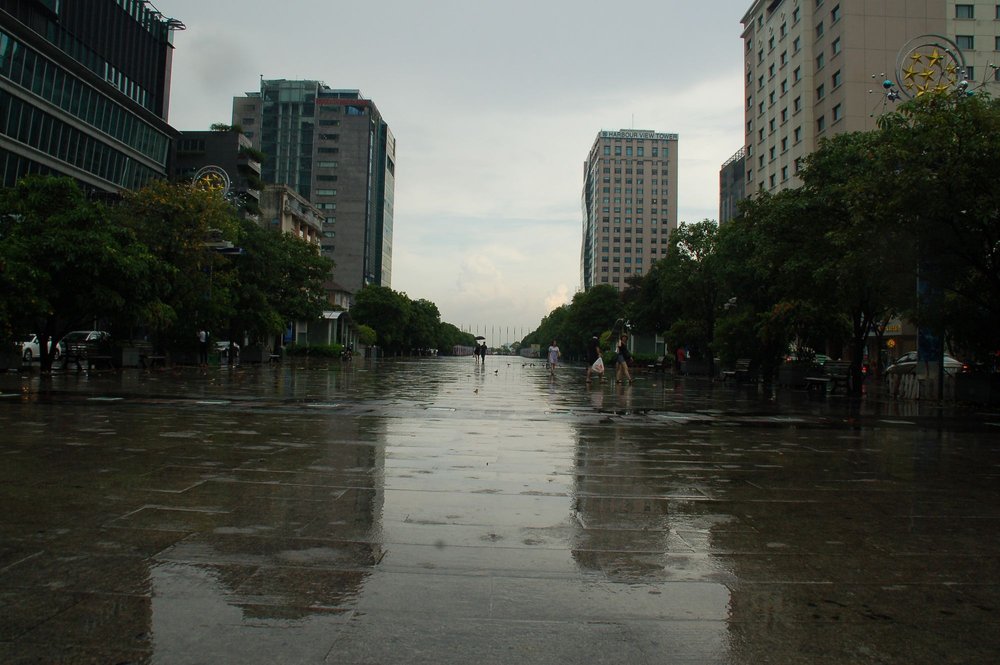 I hurried inside to get away from the rain and was amazed that that was so much to see. There are 9 floors in the block and I reckon between 3 to 7 cafes on each floor. You can see there are 6 units on each floor in the photo and there are 2 on the side. Not every unit is a cafe, some are used as workshops.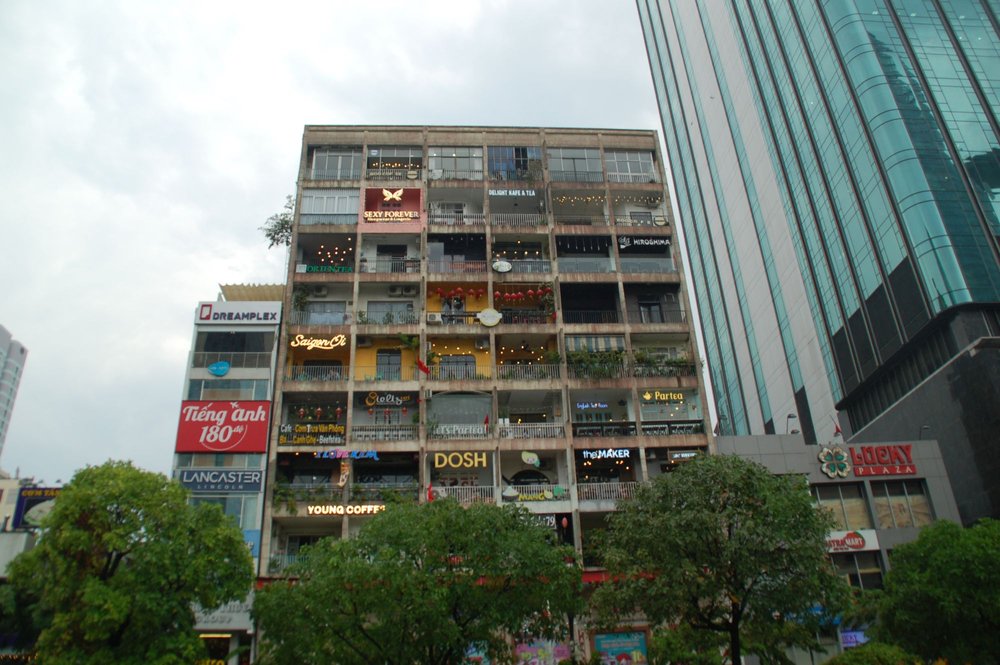 It was great exploring each floor and see how creative the owners were in desiging their cafes and the outside. I walked up floor by floor, and tried to get a glimpse of the inside of the cafes to see which one took me fancy. Quite a lot of them looked very inviting.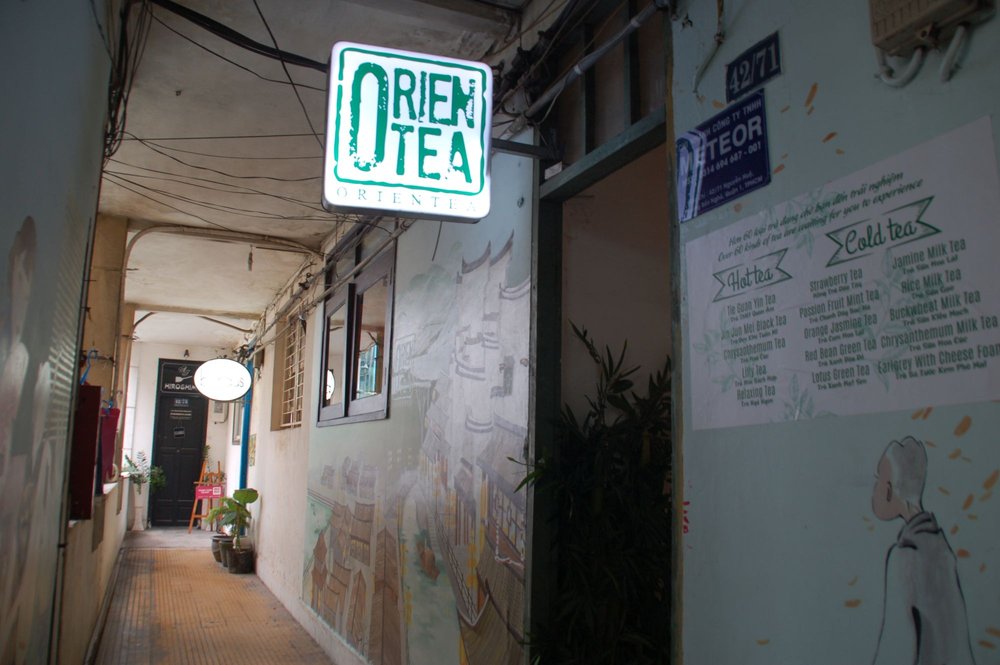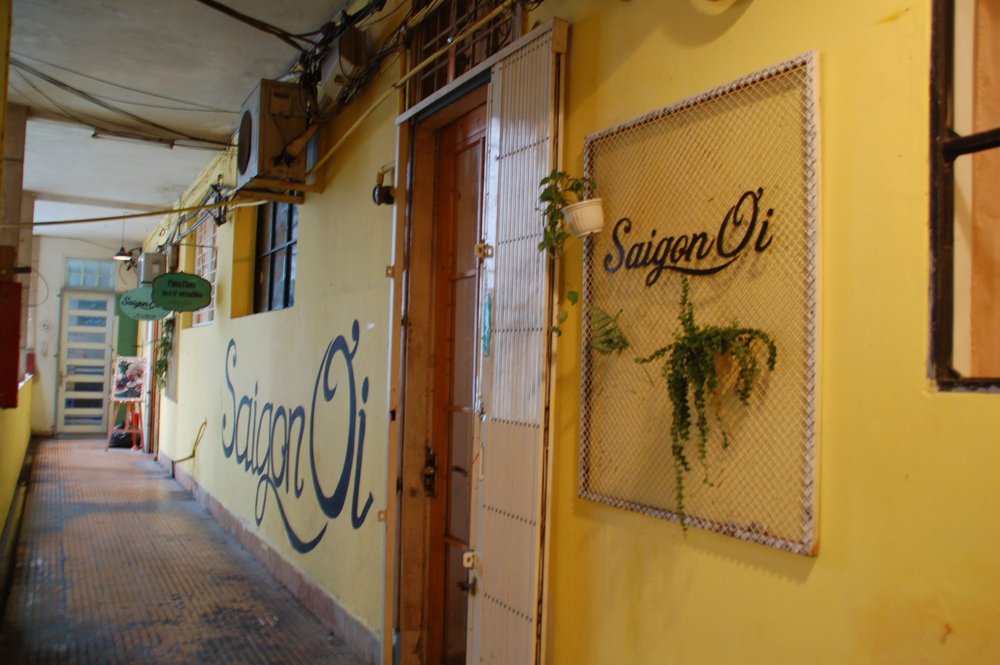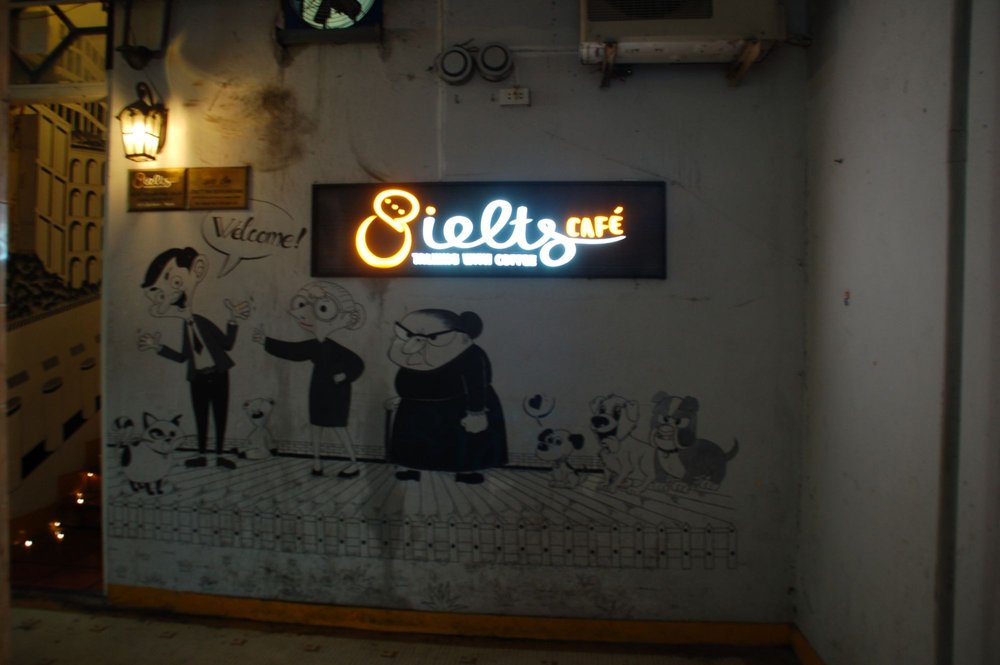 The building dates back to the sixties was was a bit worn out, particulary around the inner court area. Having said that, I liked the small details of the building very much.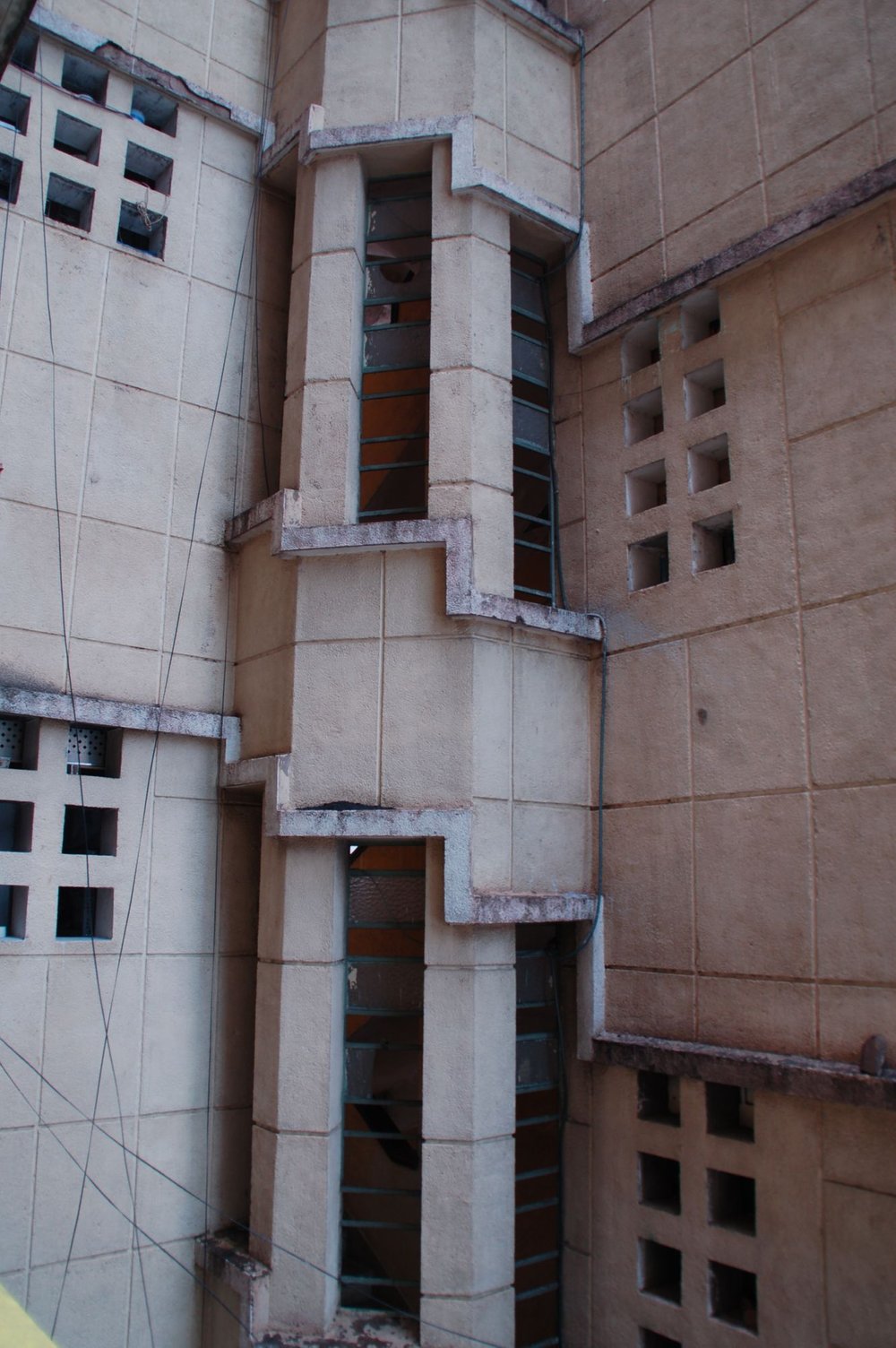 In the end I choose a cafe which not only looked very inviting inside but also, I was attracted by its name. The seemed like a perfect place to spend an afternoon, especially when it was raining outside. It even had a small balcony and this is the view looking back down to the Nguyen Hue Walking Street.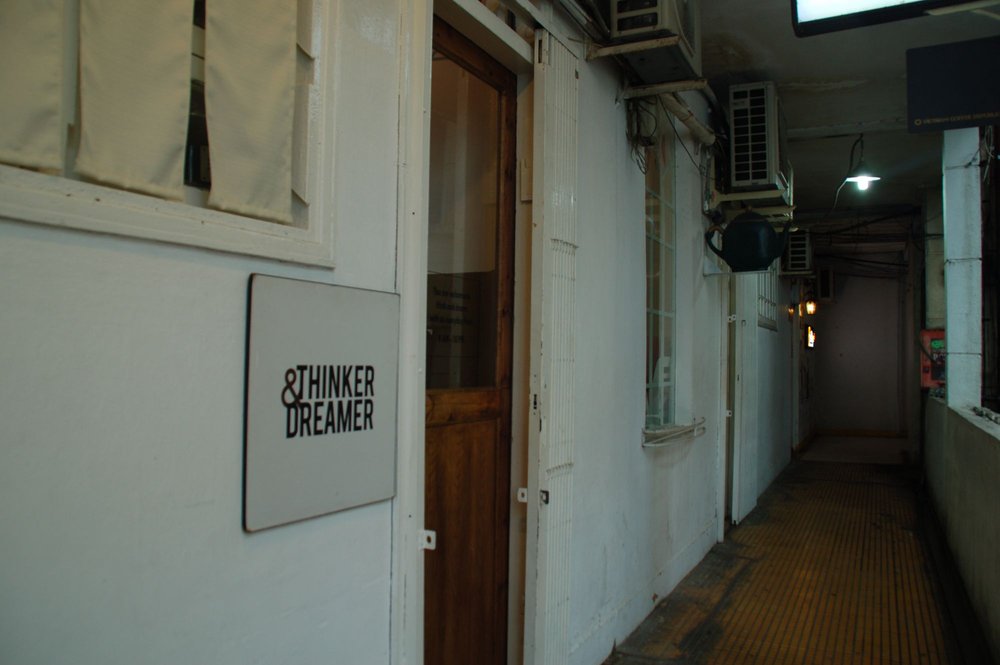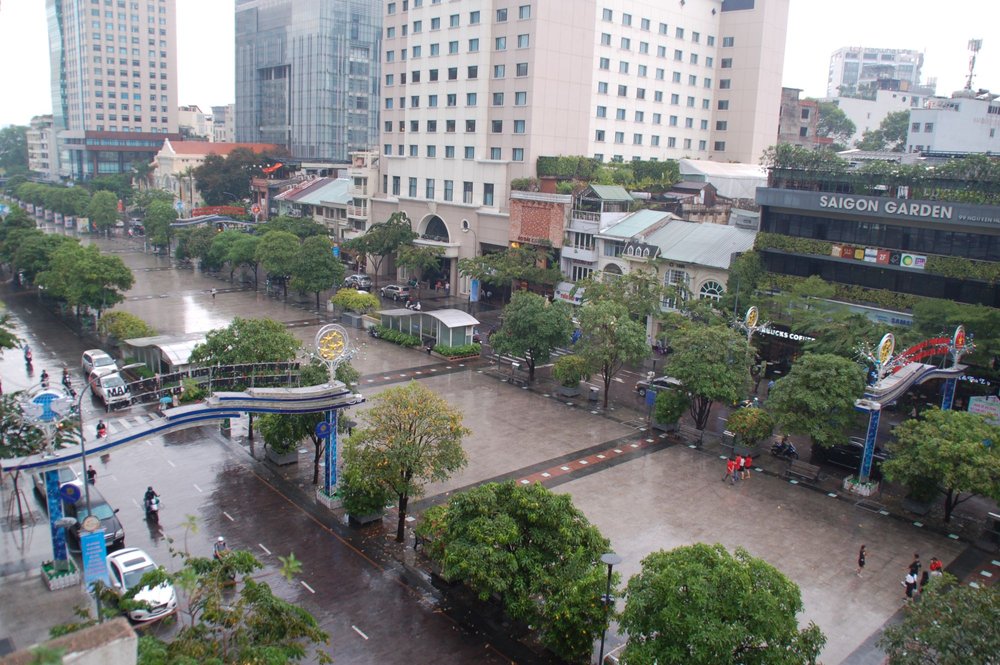 I spent a very enjoyable afternoon thinking and dreaming inside Thinker & Dreamer and by the time I left it was dark already. The Cafe Apartment looked just as amazing at night time.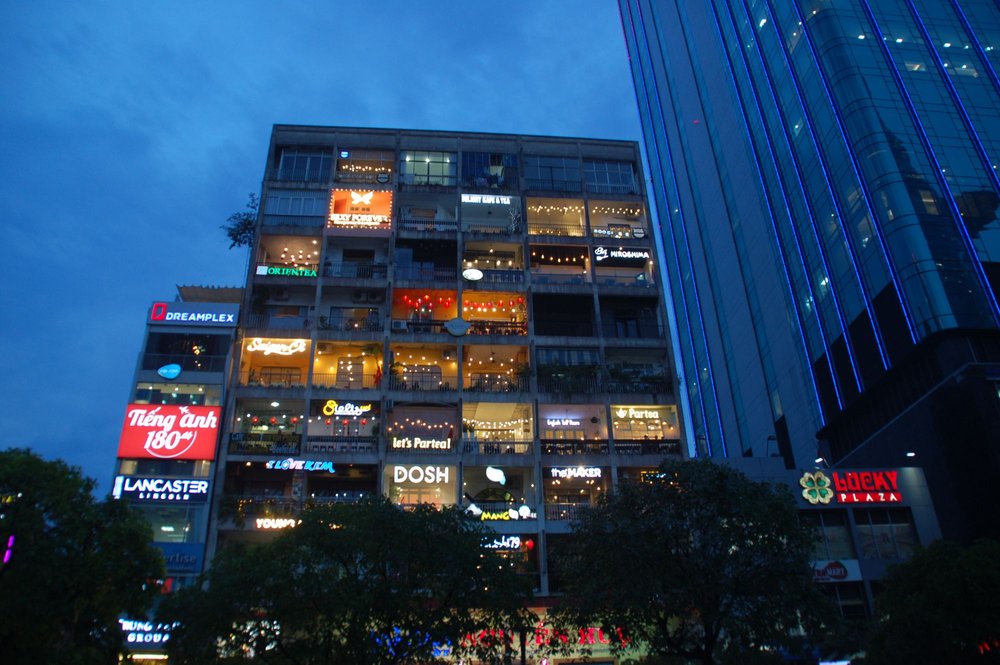 ---
Location information
● 42 Nguyen Cu Trinh, District 1, Ho Chi Minh City, Vietnam
---