Greetings!
My name is Patrick and I have been the joyful owner of a 34 foot International 3800 church bus since March of 2015.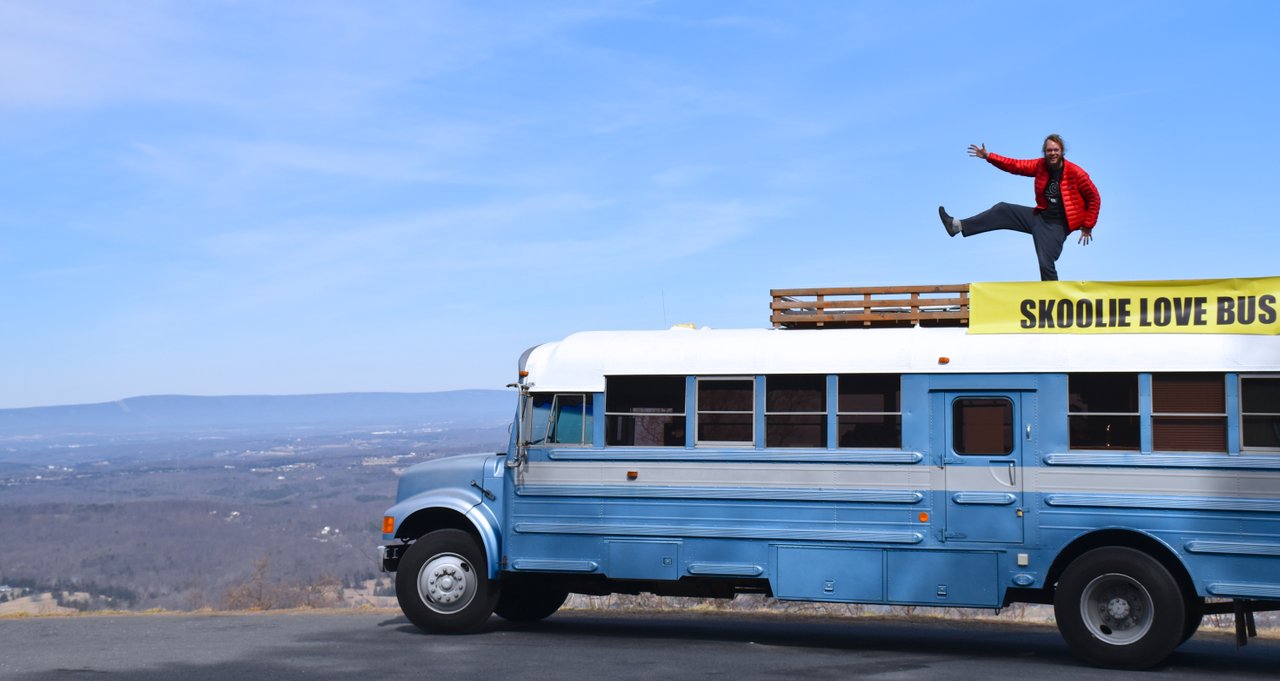 After converting the bus into a skoolie with my parents, I traveled solo across America for two years. Then, on September 1, 2017 my wife Mary moved onto the bus. Since then, we have been full-timing in this rig.
We didn't need anyone's permission to live in a bus or to design it the way we wanted. No worrying about cleaning fees or dealing with security deposits. Owning the home I lived in was my main priority in purchasing this vehicle.
Enter the 189sq ft Big Blue SkoolieLove Bus.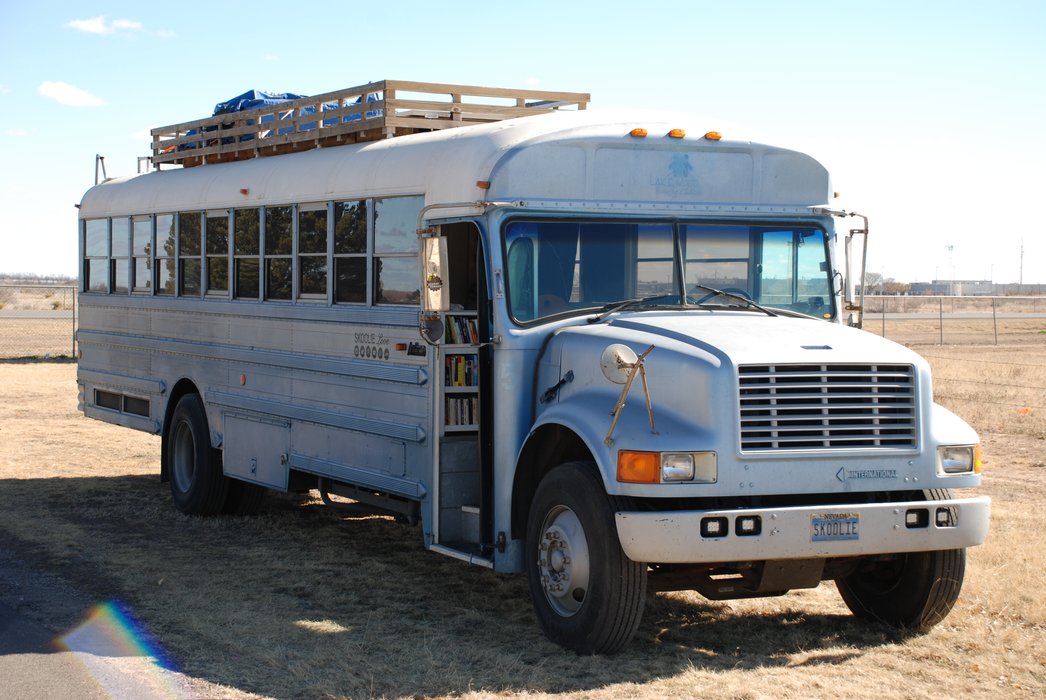 Intro: What is a Skoolie?
A "skoolie" is a (school) bus that has been converted into a motor home. The rows of seats and interior pieces are torn out and replaced with a live-able interior. They range anywhere from 15 to 40+ feet.
Convert-able buses come in many shapes, sizes and colors. There are 4-5 window shorty buses, full size buses with 11+ windows on each side, shuttle buses, van chassis buses, etc.
The interiors, exteriors and features range from extremely simple and affordable to extravagant and costly.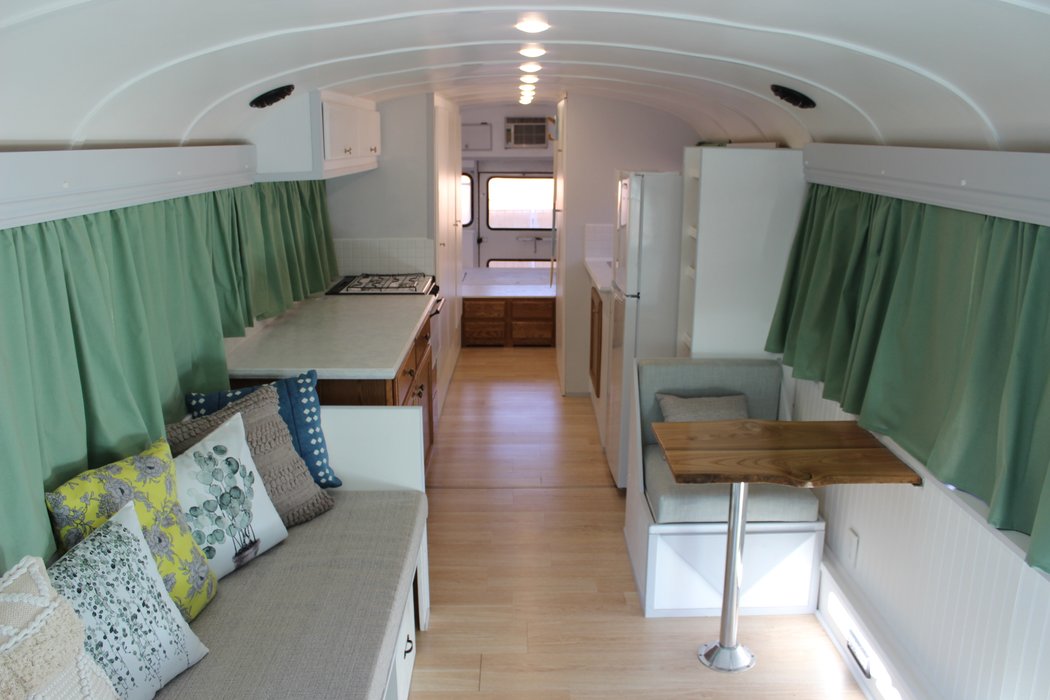 Why a bus?
Realistically, WHY NOT a bus?!
Living in Seattle, I was working too much and too hard at a tolerable job. Not much was left of my paycheck after paying rent, utilities, groceries, gas and insurance for my car.
Instead of continuing down that path, I quit my job, ran out the lease on my apartment rental and downsized my belongings.
"What's next?" I asked myself.
Initially I thought about buying a pick-up truck with a camper top and traveling for a while. The truck would be a sweet road tripping vehicle with enough space for a bed, storage, food, water, and the bare essentials.
However, as a non-minimalist, the idea of having so little was extremely intimidating. I love having stuff.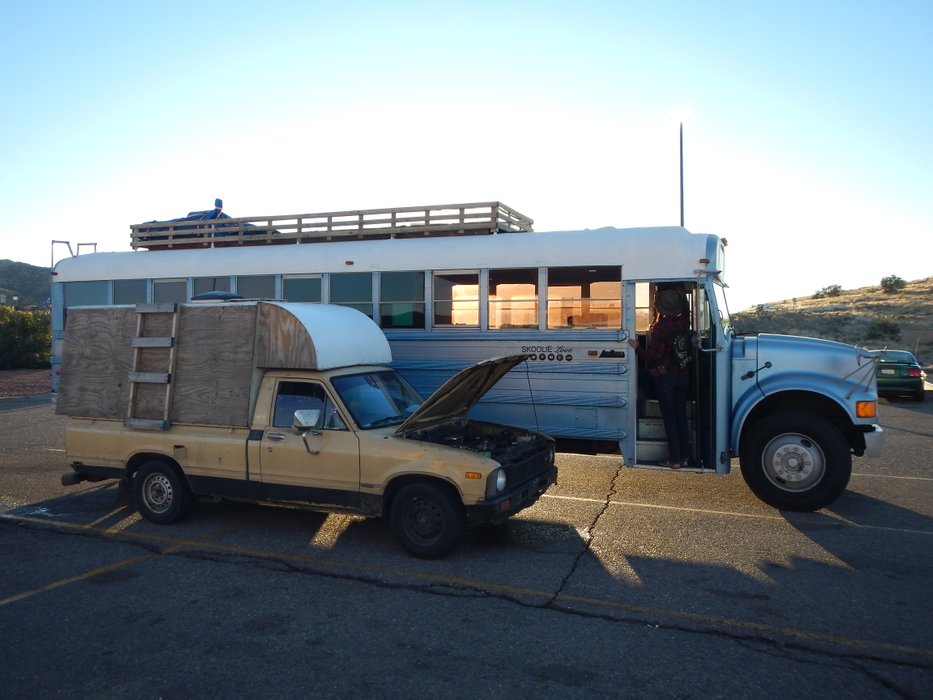 Perhaps I wouldn't get rid of it all, but store it for the next couple months. I could experience life on the road and then buy a "home" somewhere and still have all my stuffs. Believing that I needed more space and comfort, I considered buying an RV.
I went online and searched for ~$5,000 RV's. Most rigs were from the 1970's and 80's, none of which were at all appealing. That was a dead end.
Looking through Pinterest days later, I came across a green converted bus of sorts. It had a roof deck and was parked in a forest. As soon as I saw this "Skoolie" contraption, I was hooked!
Truth be told, I've fantasized about living in a bus since 2007 when I watched Into the Wild.
Where did you find your vehicle and for how much?
Searching online for "School bus sales in Nevada / California / Arizona," I was particularly looking in the drier sections of the country. I had absolutely no luck in Seattle sourcing a dry, rust free bus that would start right away.
I clicked on a random bus sale site, scrolled through hundreds of buses and then it found me! The ad for "my" bus stood out and caught my eye because it was painted blue, not yellow or white like all the others.
The ad mentioned it was a low mileage 7.6L diesel, it had a roof rack with ladder, the tires were in great shape, and no rust. My dad and I had no metal working knowledge and no intention of painting a huge bus in the backyard, so these things were crucial.
Asking price was $5,500 but when I got to the church and chatted with Bruce, the music pastor who was selling it, I was able to drive off the lot paying $4,500.
From the moment I saw the bus for sale ad, to seeing the Big Blue Bus in person, I knew this was the one. All of my questions about it were answered, and when the engine started right up, I knew it would all work out.
On the road to be a debt-free home owner! Bus Life or Bust Life!
What made you, personally, choose this vehicle?
6 reasons why the Big Blue Bus is the ideal bus!
1. Raised Roof
This late-1989/early 1990 AmTran Ward International 3800 came with a "raised roof" from the factory. It's about 5" taller than many other buses, which is necessary for me being 6'2". Someone over 6'4" has to bend their knees or lean their neck to the side to walk around in the bus.
2. Roof Deck
The biggest perk of this bus was the metal roof rack and ladder to climb up with. My dad attached wood to the roof deck to make it look better and more functional. It's an amazing place to hang out under the open skies. It provides plenty of space for storage and securing the solar panels.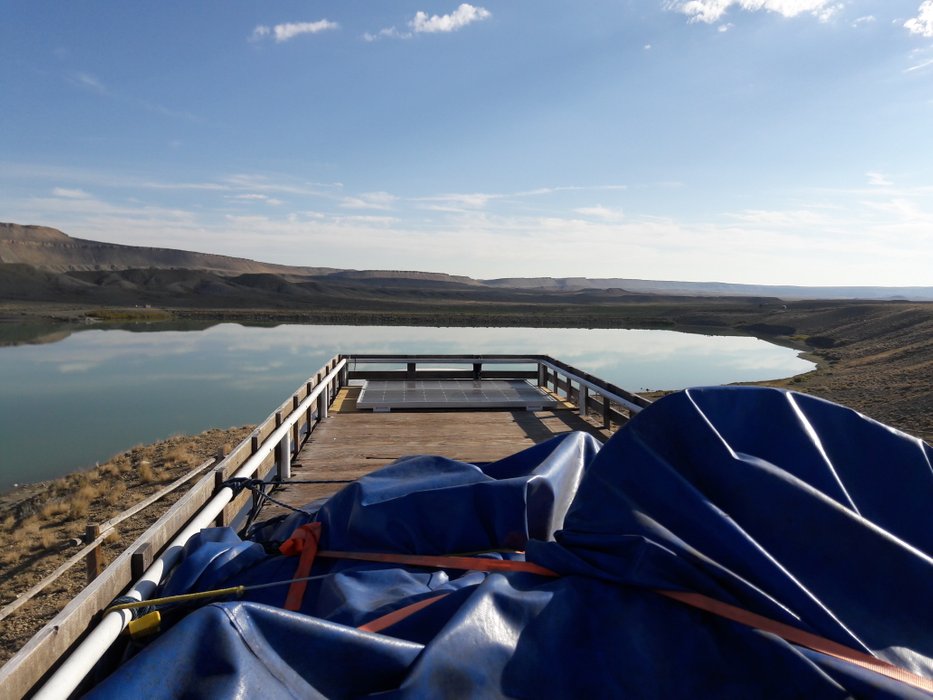 3. Low Mileage, pre-electric motor.
Diesel engines are hard to break, whereas regular gas engines have a shorter lifespan. The bus only had 68,000 miles on it, so it wasn't even broken in yet. The DT466 engine that powers it is technically capable of reaching 1,000,000 miles with an affordable rebuild and replacing worn parts.
The engine is pre-electric, meaning it has no onboard computer and is all mechanical. With these older motors, it is more obvious to see what's broken and cheaper to fix, compared to even just diagnosing newer computer assisted motors.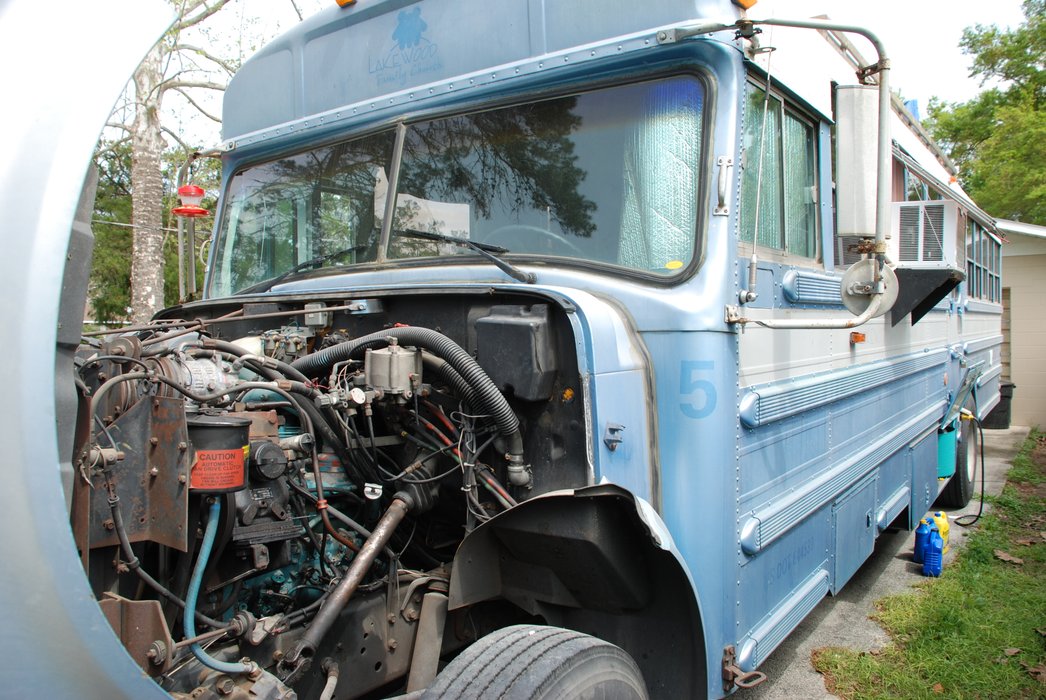 4. Bought from Original Owner
The Church I bought the bus from had purchased it new in 1990. Over the next 25 years, it was maintained, taken care of, and well loved until I bought it in 2015. As I was leaving the church lot, the now former-bus driver and mechanic came to see big blue go and teared up as he shook my hand.
Knowing the history of this vehicle and its maintenance record is worth just about any price.
5. Registered as "Reconstructed Motor Home"
The bus is registered and insured as a motor home in the state of Nevada. Each state registers conversions differently. For me, registration is $215 a year and RV Insurance is $400 a year.
6. Drives like butter
"Keep her oiled up and don't run her too hot. She'll be good to go," a mechanic once told me.
The Big Blue Bus tears up the road and just eats the miles! It drives like butter and absolutely loves to go, go, go. It is an absolute pleasure and thrill to sit in the leather driver's seat, steering those big wheels in the direction of our dreams.
35,000 miles driven through 43 states and so many more to go!
6 Not So Awesome Things About The Bus
Bus ownership is home ownership.
1. TIME AND MONEY!!!
When I first bought the bus, I thought about doing the bare minimum to get this thing setup as a home on the road. A mattress on the floor, pooping in a 5 gallon bucket, and using the cigarette lighter for power.
My parents would NOT help me with that kind of conversion. If we were going to do this, at the end of the build it would be a proper motor home.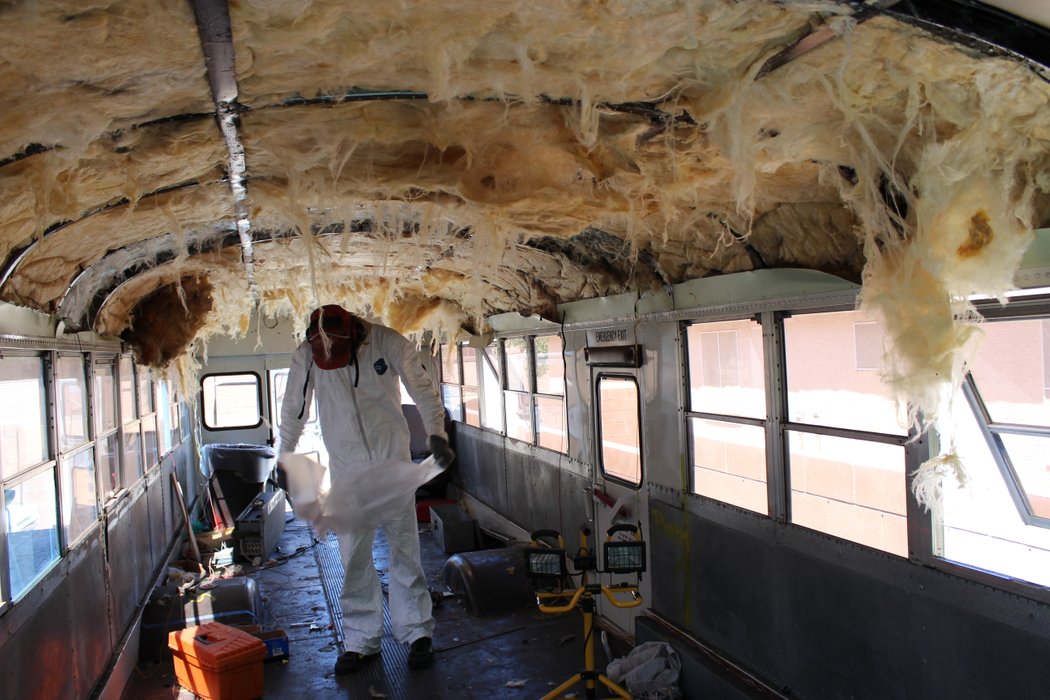 It took a tremendous amount of work and hardship to convert this large vehicle into a decent road-tripping rig and full-time home. It took time and dedication, plus thousands of dollars worth of materials and tools. Every step of the way was difficult and all of us were tested in many ways.
Even so, we never thought about quitting and kept on going. Surely, the result would be worth the effort.
It ended up taking much longer and cost more than I anticipated. That seems to be the case with most everyone doing this kind of thing.
Realistically, purchasing a bus costs less than a more traditional home and in many cases might equal the price of moving into a small apartment – with first/last month rent and security deposit.
But! Once I paid this amount, it was MINE! I'm a home-owner!
Overall, it cost $9,000 for the interior = $13,500 for the whole bus conversion.
2. Gas Mileage


It goes without say, gas mileage is not the greatest. We have a 42 gallon diesel tank and get anywhere from 6-9 miles per gallon. It costs roughly $0.34 to drive a mile.
Driving 1,000 miles from northern Florida to New Jersey cost $340 in diesel.
Big trucks pulling 5th wheel RV's get just about the same gas mileage.
3. LOUD / Lack of sound deadening / Aging Bus
It's a huge, old 1990's 7.6L diesel engine bus which was never designed or intended to be a home. It's damningly loud driving down the road, as things rattle around, the motor roars and the turbo whines.
All the window seals are cracking and falling apart because of their age, which lets in drafty air. There also isn't much in the way of insulation/sound deadening in this thing, besides the bits we added inside the walls and ceiling.
My wife and I would often get headaches after driving hours on end and our ears were extremely sore, so we started wearing hearing protection while on the road.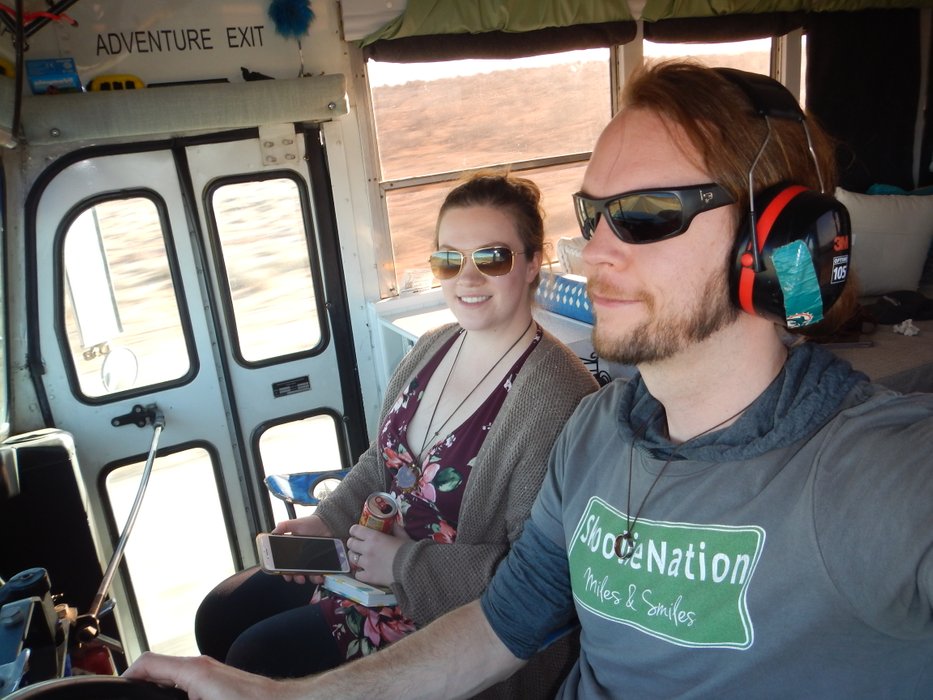 5. Maintenance
Maintenance is simply part of the rent/mortgage/repairs/travel fund dynamic of this home owning lifestyle. It's the reality for everyone living in a van, bus, apartment or house.
Things will wear out and eventually need repairing and replacing. It's not a matter of if, but when. We are currently in need of six new tires, which is going to cost us $2,200.
Preventative care is extremely important. I check all the fluids regularly, look at the brakes, open the hood and check for abnormal wear, tears and leaks. Even with the best care, I have found myself stranded on the side of the highway because a serpentine belt shredded into pieces and I could no longer drive the bus.
We make sure we have plenty of savings for mechanical emergencies. A tow for these large rigs can cost up to $500 to a nearby mechanic, which will charge $75+ per hour for labor. Oil changes can cost upwards of $250, and it may take longer to fix as older parts are harder to find.
We have a travel insurance policy with Good Sam for $80 a year which includes road side assistance and tows. Well worth the peace of mind.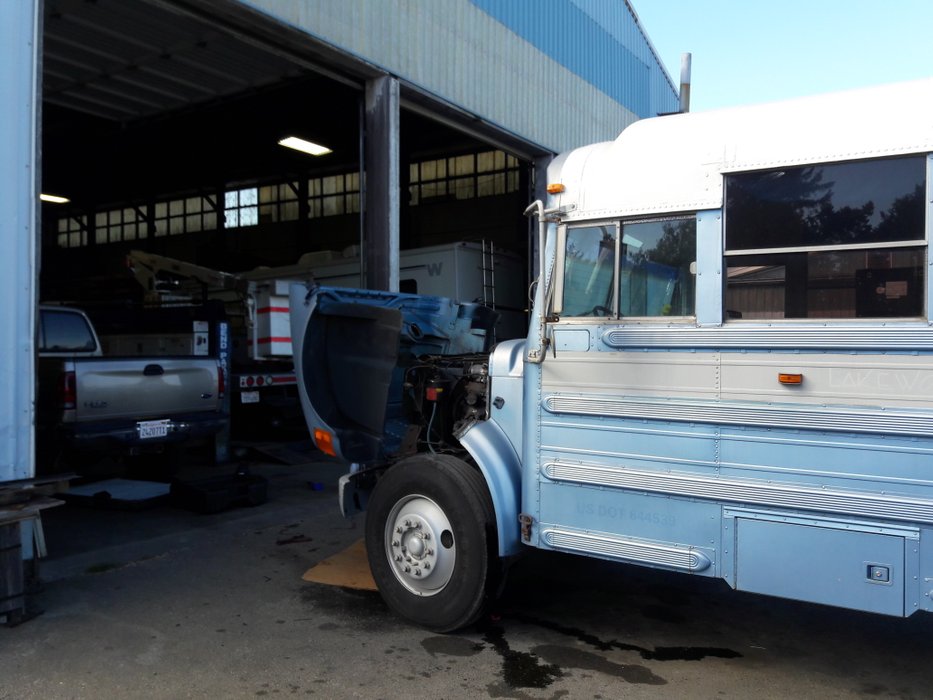 6. Length of bus
There is a fine balance between a sweet travel adventure mobile and a nice permanent parked home. Size matters.
Our 34 foot bus has never had a problem parking in any RV park, however, we can never find parking in major cities or downtown areas. City buses drive through those areas, so there is adequate road space for the bus, but it's too big to park or to explore these areas.
On the other hand, the bigger size is great when permanently parking our rig and living in it for several months.
Initially I wanted a smaller bus than Big Blue, but this was the opportunity that presented itself. I would not go bigger, but could see myself in a smaller bus.
##Conclusion
'Start something and finish it' - there's so much power in that accomplishment.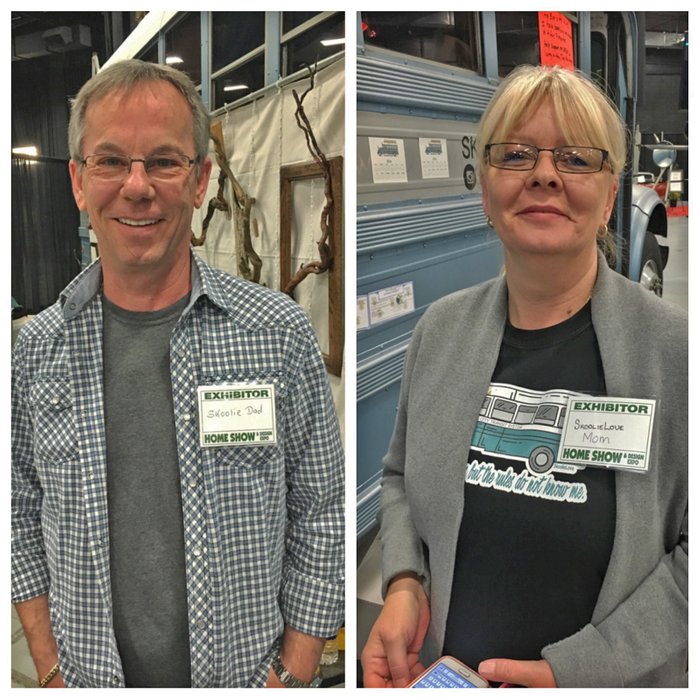 How would you react if your kid called you one day and said "I'm buying a bus, can I park it at your house and will you help me build it into a tiny home?" You might think your kid lost their mind. Not my parents. They opened their doors and welcomed me with open arms. I am grateful for their hard work and constant support.
The life experience I have had going through with this whole bus thing has been worth it all entirely. There is absolutely nothing I would change.
We built a home with our bare hands. We put in the time day after day. We accomplished what we set out to do.
As far as my wife and I are concerned, this is our most favorite home we have ever lived in. We love that we can do whatever, whenever we want. I am entirely grateful that we own our home.
Driving our tiny bus home across America, we are free. Invincible, even.
We are doing exactly what we want to be doing.
We'll continue driving the miles and delivering the smiles. We get to live this way.
See you out there!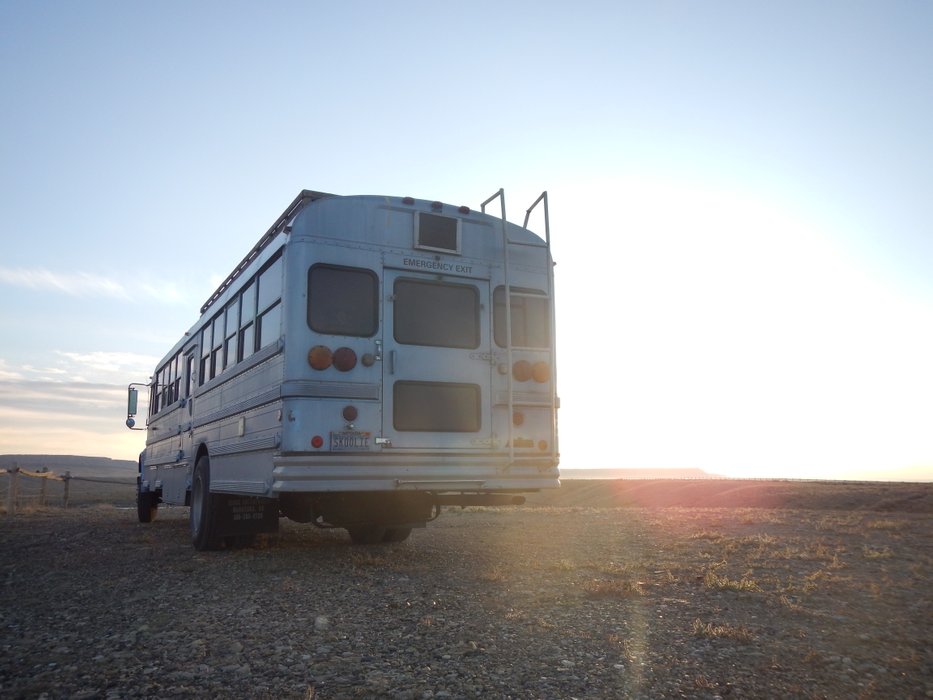 Would I do it all over again? BUS YEAH!
Bus Life Adventure