Several weeks ago, @dismayedworld needed a haircut and wanted to try this fancy Vidal Sassoon lookalike place in Clitheroe, only minus the ridiculous fees.
Having dumped her with the Salonist I had 90 minutes to kill and thought about climbing up to my teenage haunt, the castle.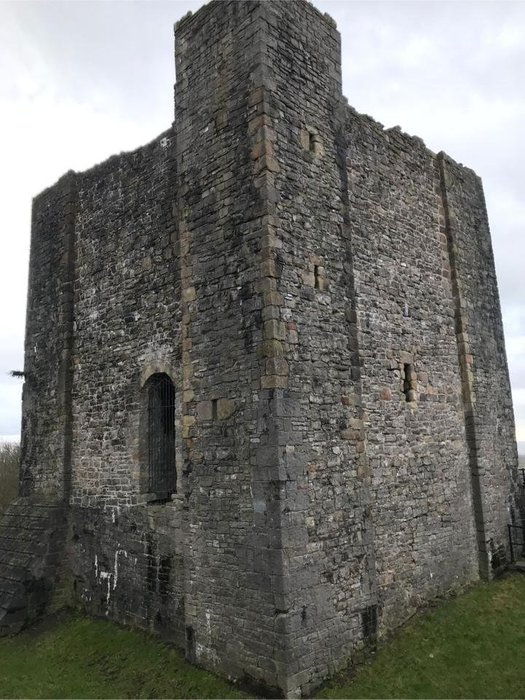 I spent days wandering around Clitheroe in my misguided youth, thanks to my father who forced me to accompany him at his markets in the late '70s.
While that is another story, the thought of seeing the old fort 40 years later was not filling me with much expectation.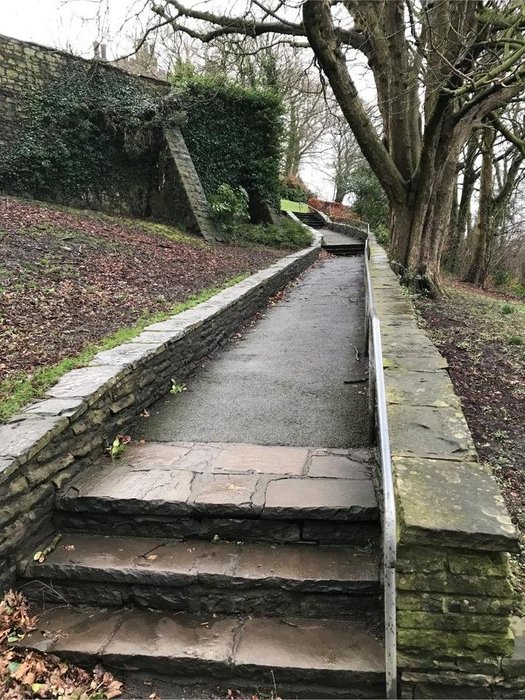 It dates back to the 11th century and is described as the second smallest surviving stone-built keep in England and the work of the Norman's.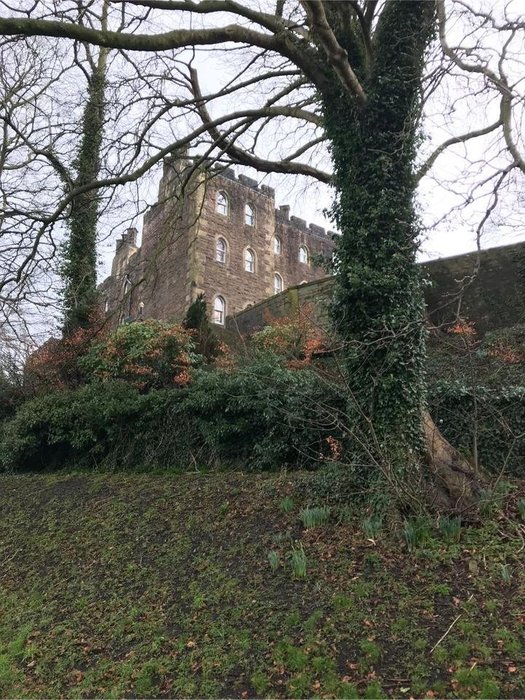 My memory from circa 1977 is, enter the keep, a stench of urine enters your nostrils, turn 90 degrees to the right, exit the keep, and breathe freely.
There are some other outbuildings connected to the grounds, that I failed to break into when I was a monstrous teenager, but that's about it.
What I would have done if I had succeeded I really don't know. I wasn't one for nicking lead and selling it to the local scrapper.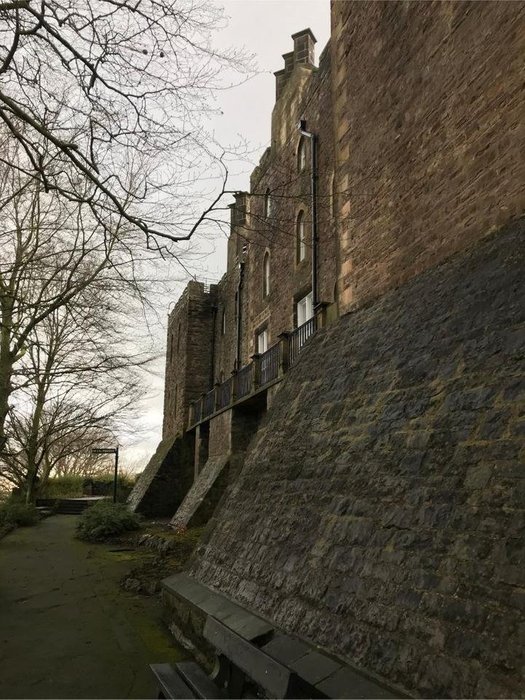 It was a really shitty day and threatening to rain as I climbed the steps for my walk down memory lane and I was expecting a drenching.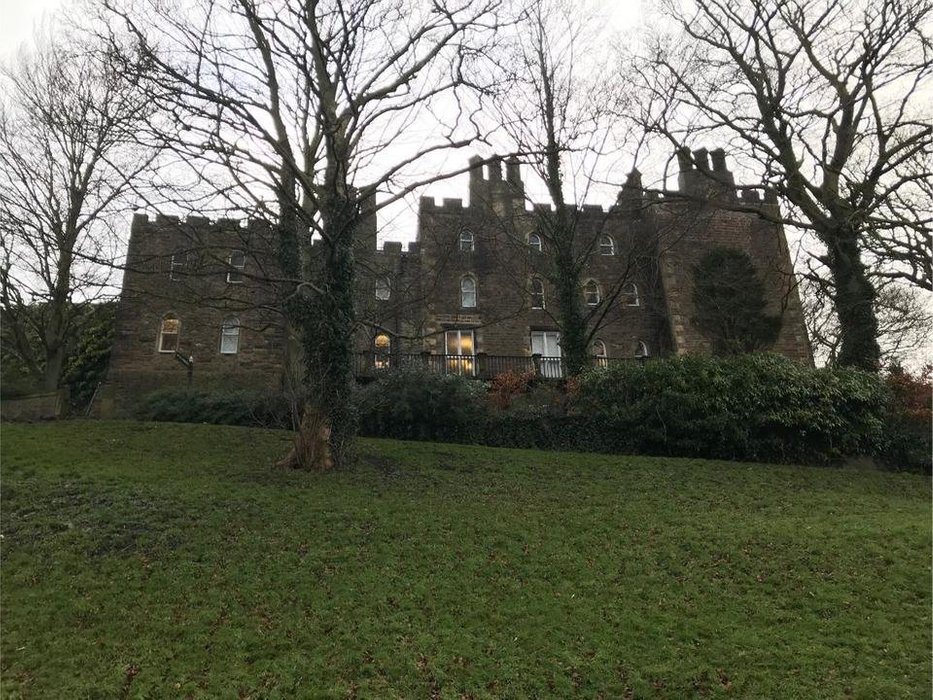 The outhouses are quite grand but were likely built after the original fort was.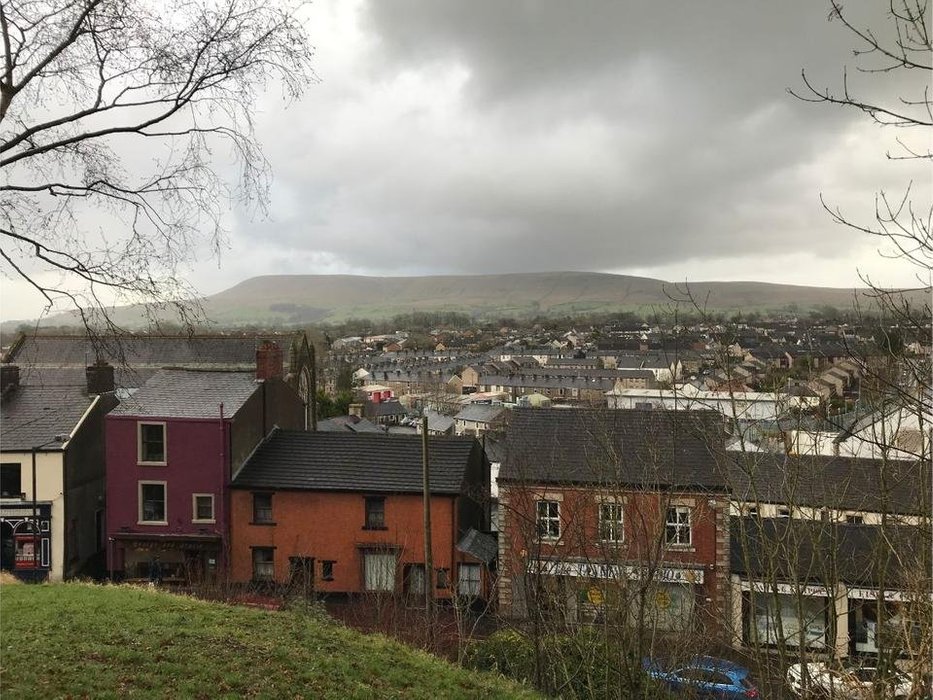 This was my view over Pendle Hill, famous for it's medieval witches, it wasn't looking pleasant.
The story of the Pendle witches is a notorious and well-documented example of cases brought against alleged witches in 17th-century England. The hill continues to be associated with witchcraft; large numbers of visitors climb it every Halloween, although in recent years people have been discouraged by the authorities.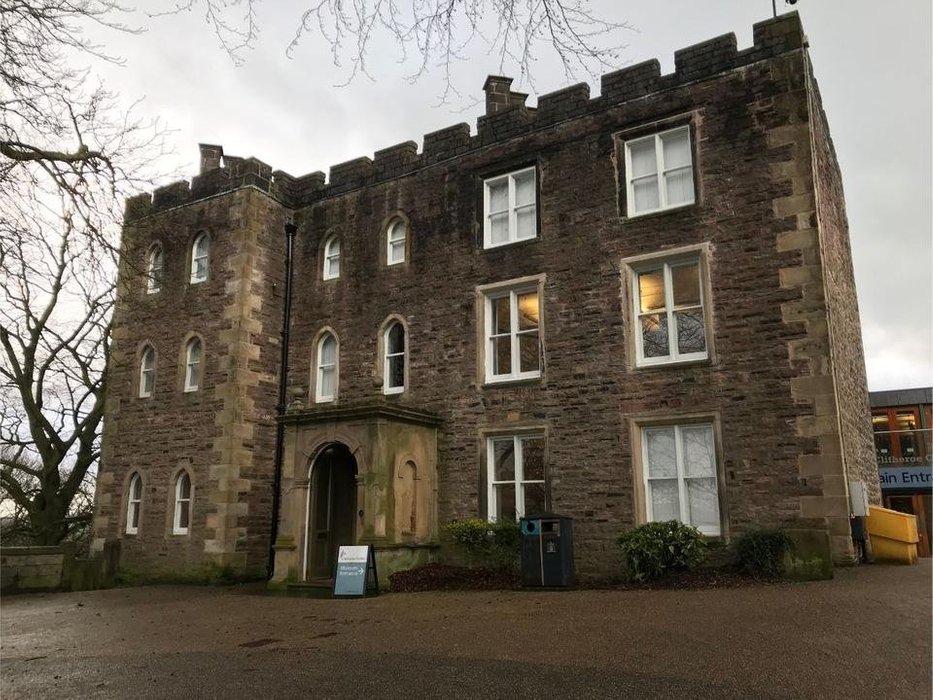 Apologies for the dark photographs, it really was about to downpour, but amazingly did not!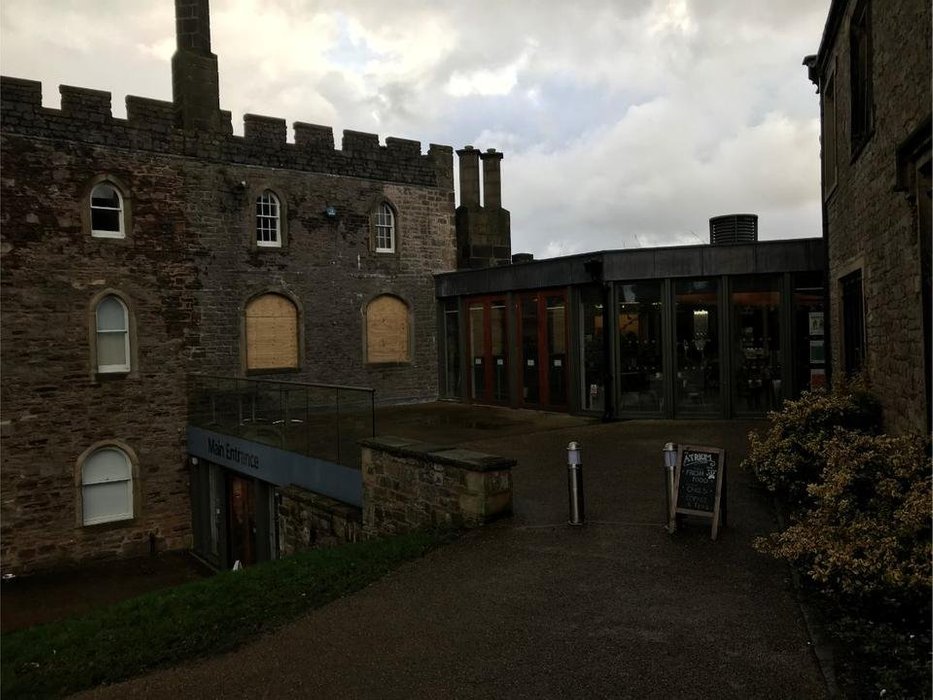 They have built a little café here but it didn't seem to be open. That was my escape plan thwarted if the heavens did decide to open.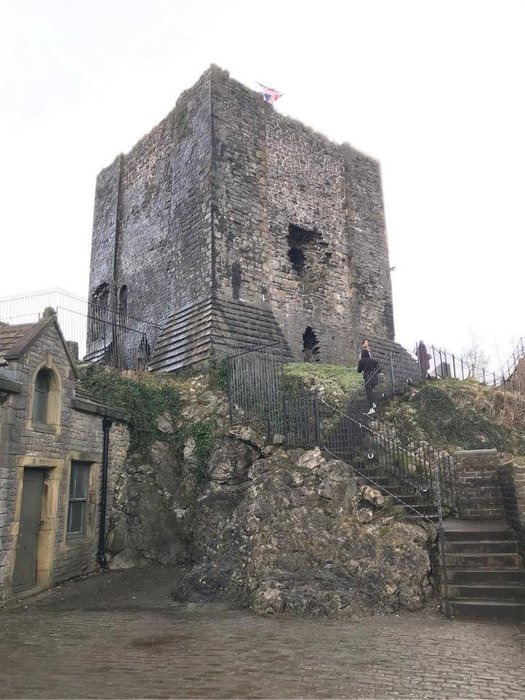 I walked the steps up to the keep and found very little had changed, except the floor inside has been re-laid and the smell of piss was missing. I was preparing to be gassed again so that was something positive!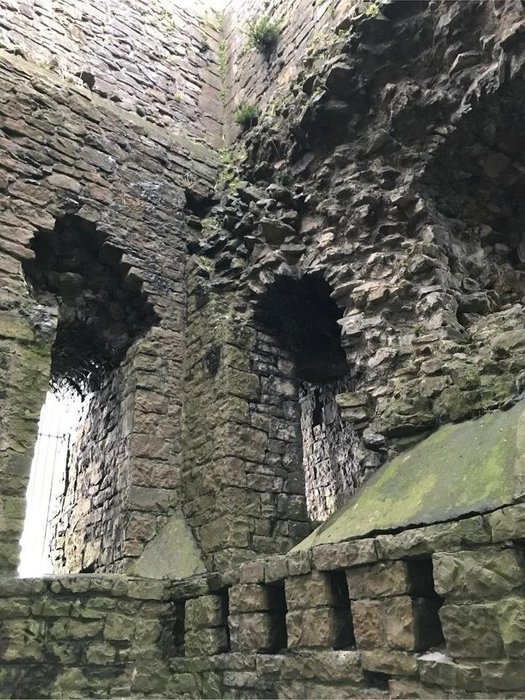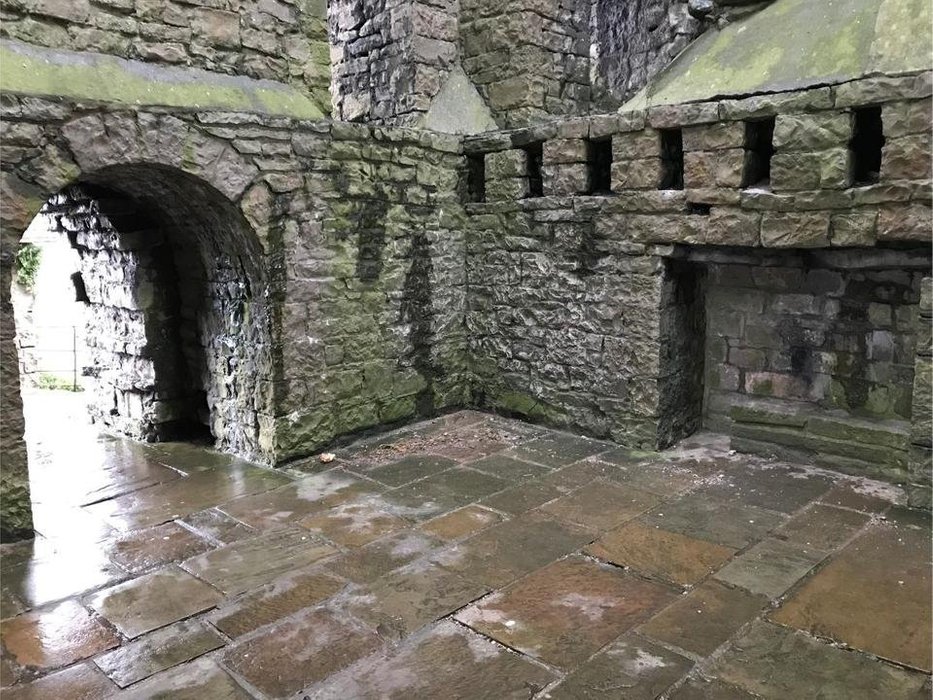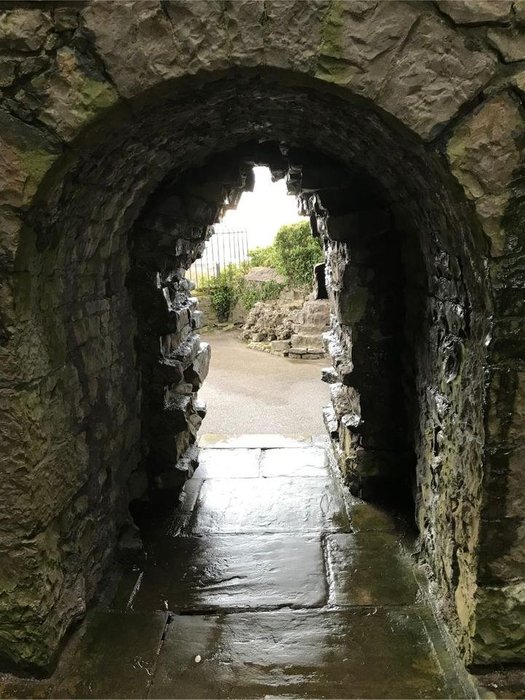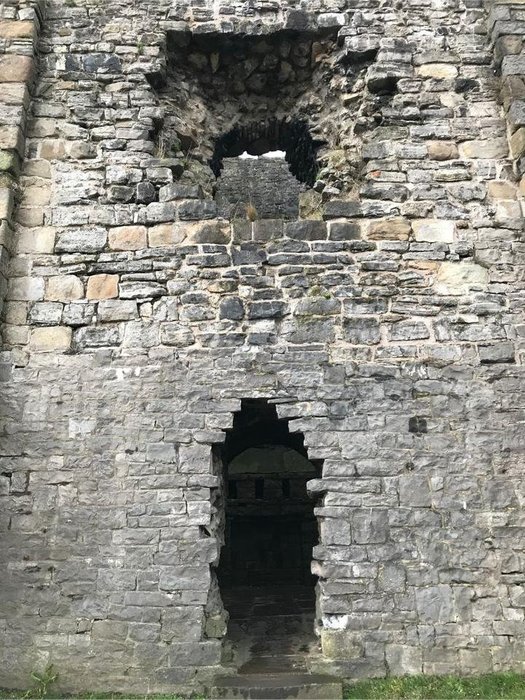 The bottom entrance looks like it could have been a doorway, but what of the top?
Was that the work of a cannonball, the ventilation system of the Normans, or even perhaps a rather large window to ensure the captain could see the enemies approaching?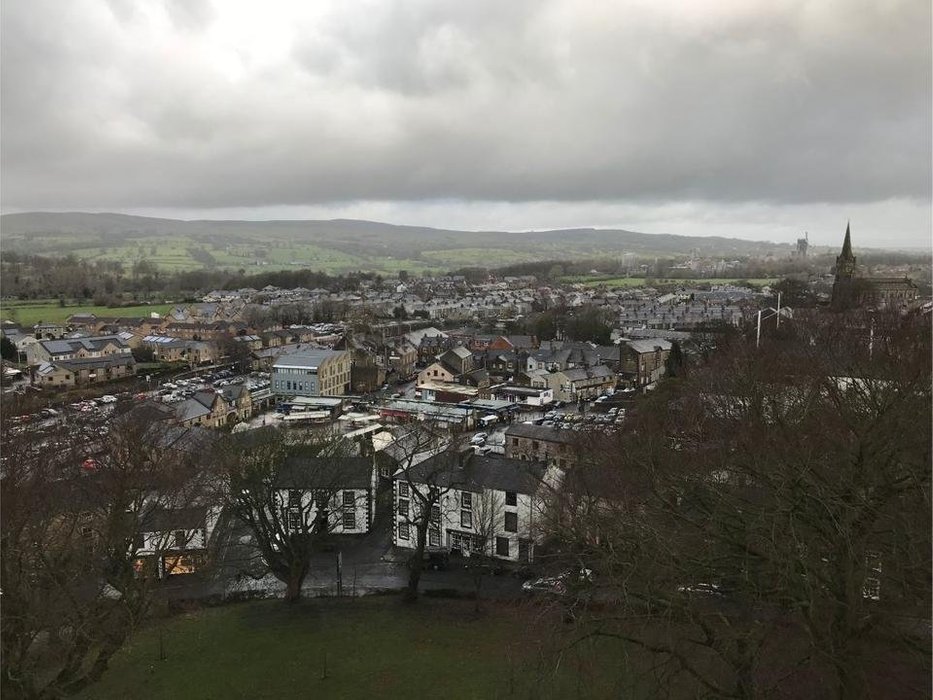 There are some nice views from the top, but due to the high winds and my personal vertigo issues, I was struggling to get some shots.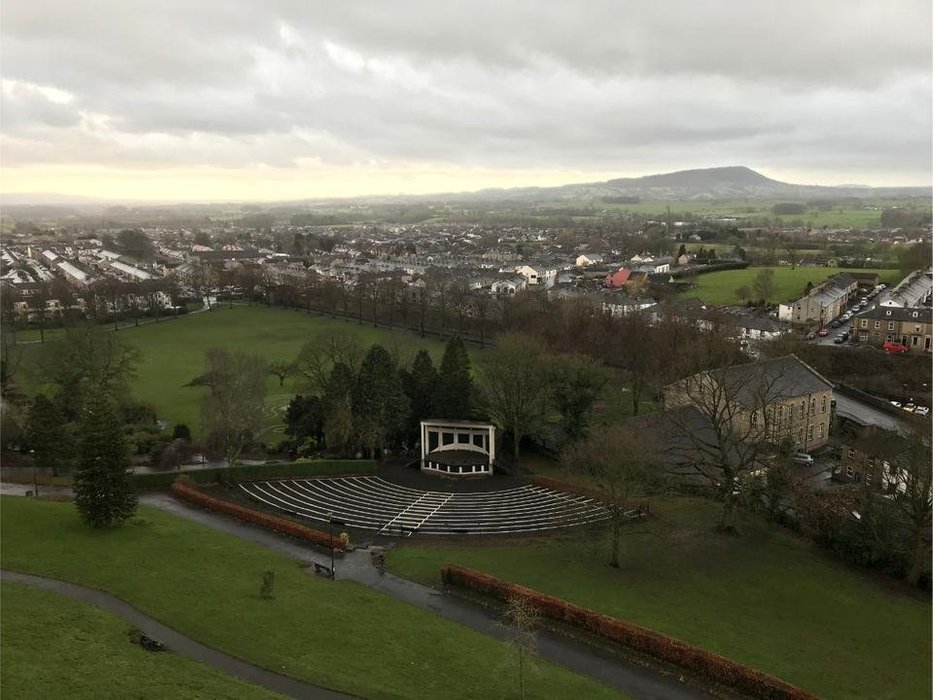 That's the bandstand down at the bottom. It was not used in the '70s and little has changed.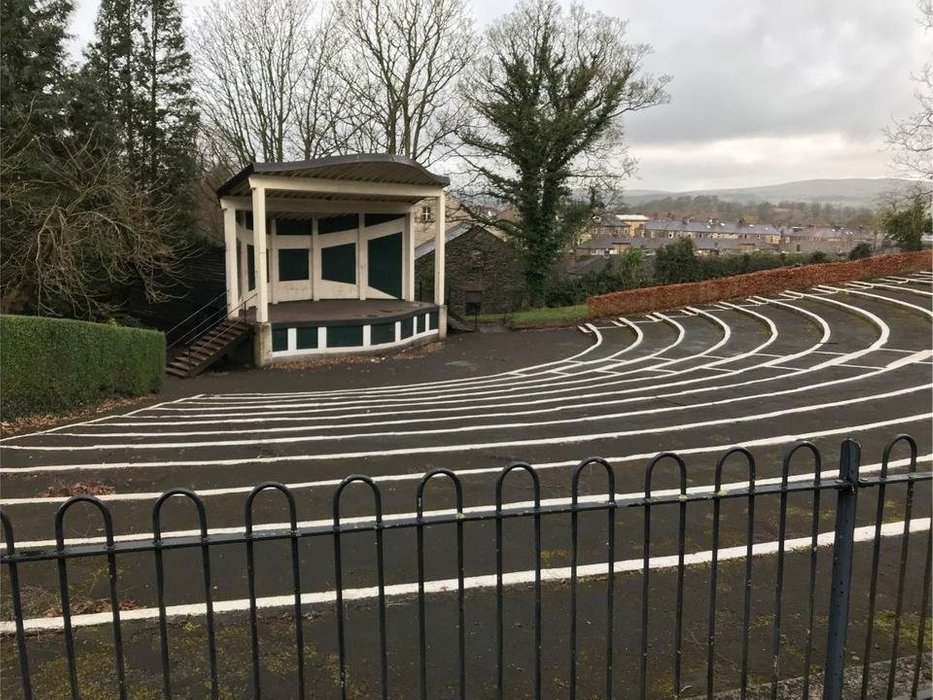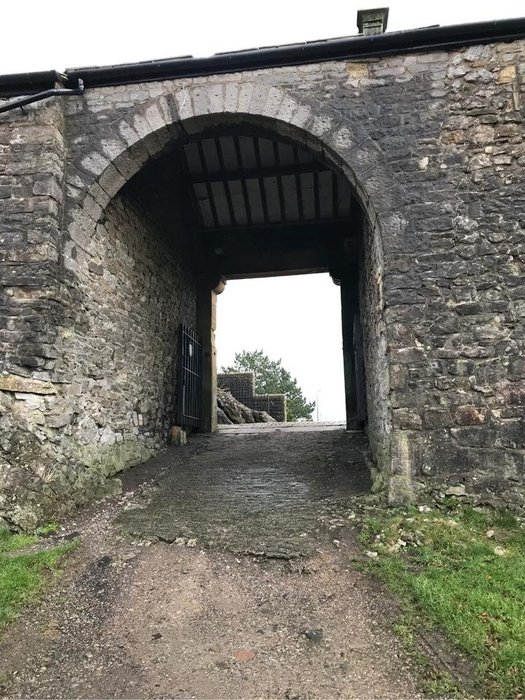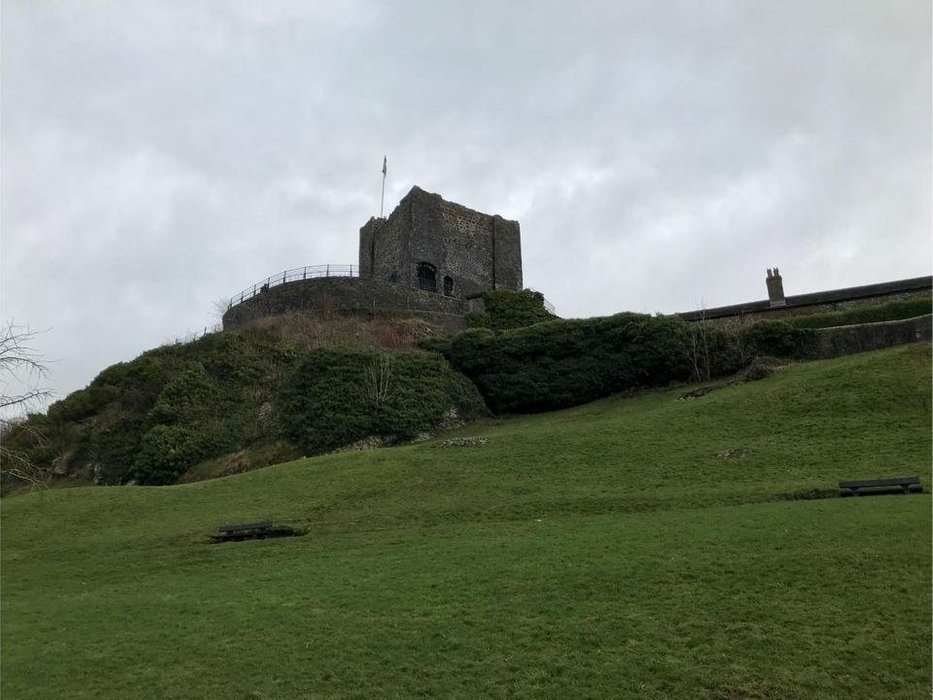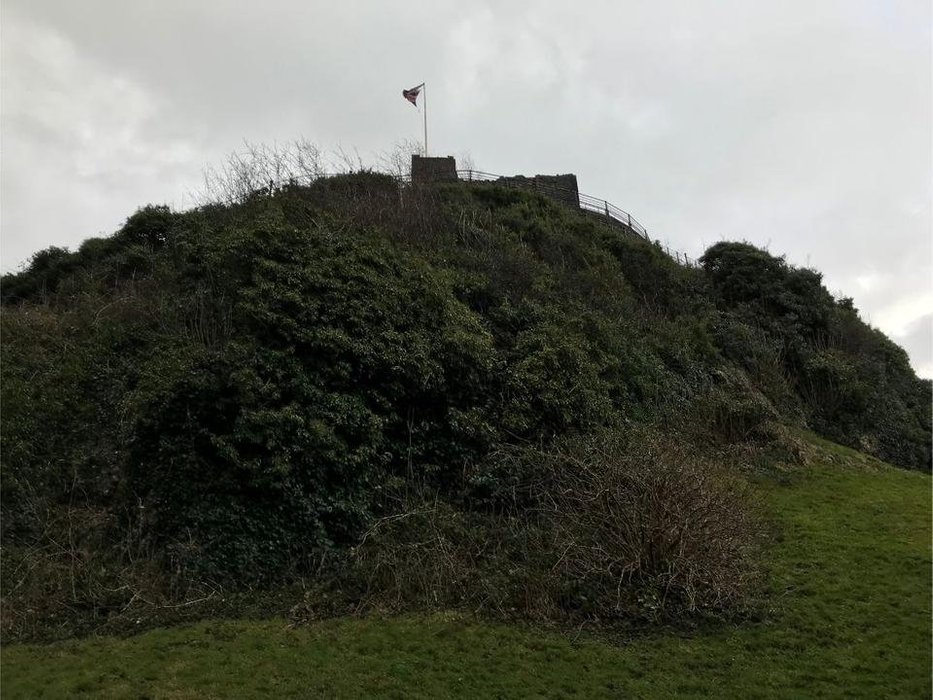 In times of old, this may have been the conqueror's route to the keep. Grab the bushes and haul yourself up.
While I did manage to kill 90 minutes walking through this piece of history that us English take for granted, I could not really say it was good to be back.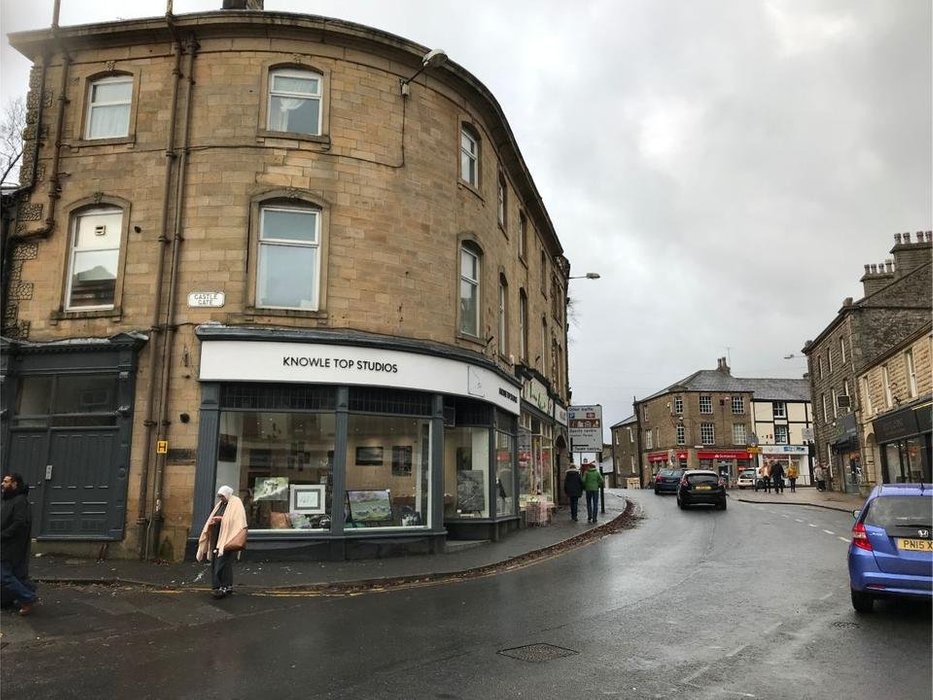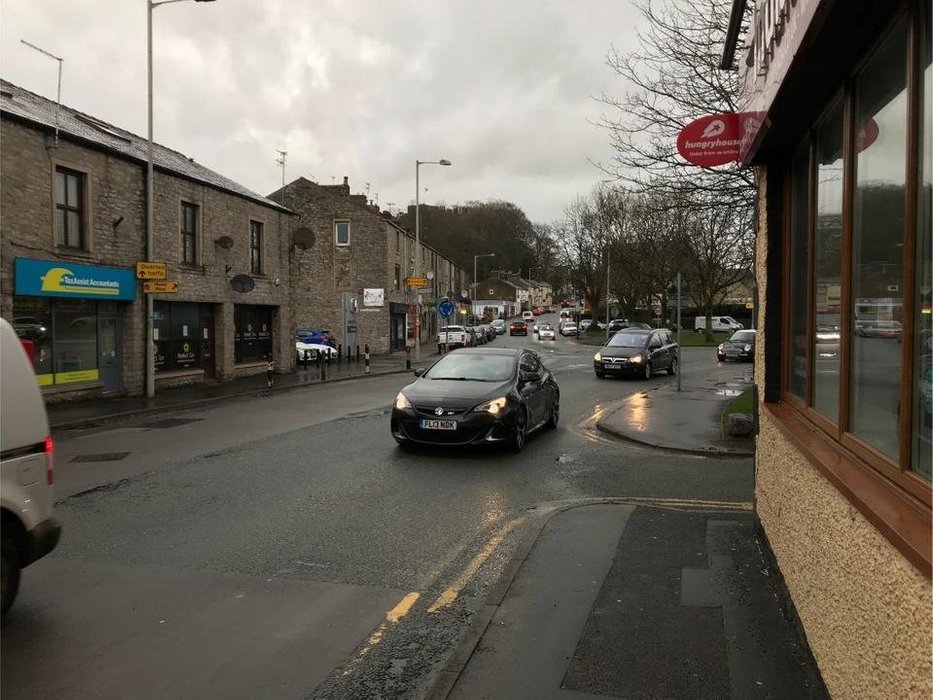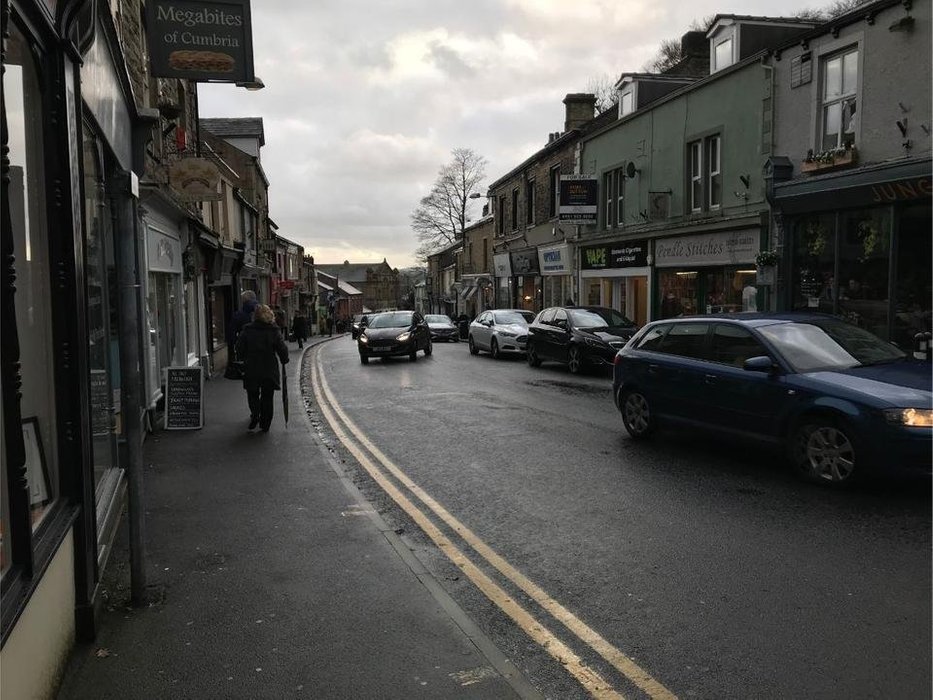 My memories of Clitheroe are not particularly fond ones, and I really don't want to go there on a public blog.
At least I now have some snaps of the place, albeit dark and dismal ones.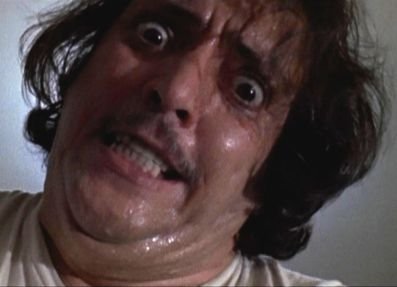 If you found this article so invigorating that you are now a positively googly-eyed, drooling lunatic with dripping saliva or even if you liked it just a bit, then please upvote, comment, resteem, engage me or all of these things.