The Red Tower
The fact that we were in eye shot from our hotel of a structure built around 1649 was always going to get my attention.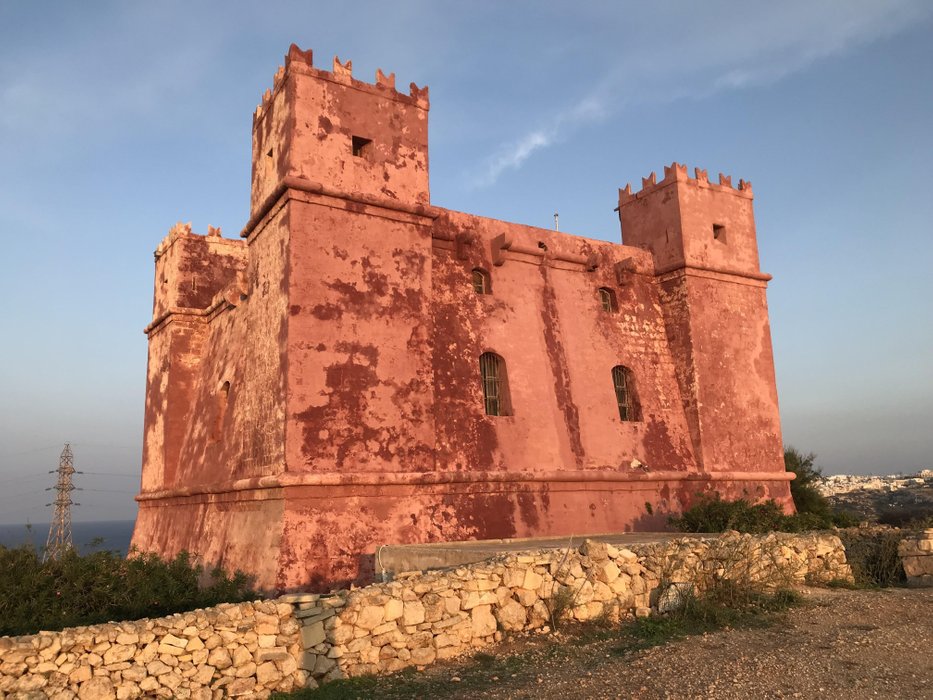 Being a striking looking red tower made it even better, and located on a prominent mountain top made it quite unmissable.
Saint Agatha's Tower (Maltese: Torri ta' Sant'Agata), also known as the Red Tower (Maltese: Torri l-Aħmar), Mellieħa Tower (Maltese: Torri tal-Mellieħa) or Fort Saint Agatha (Maltese: Forti Sant'Agata), is a large bastioned watchtower in Mellieħa, Malta.
It was built between 1647 and 1649, as the sixth of the Lascaris towers. The tower's design is completely different from the rest of the Lascaris towers, but it is similar to the earlier Wignacourt towers. St. Agatha's Tower was the last large bastioned tower to be built in Malta.
This had to be one of the first things we were going to check out, and I had no idea it was so close to where we was staying too; what a bonus!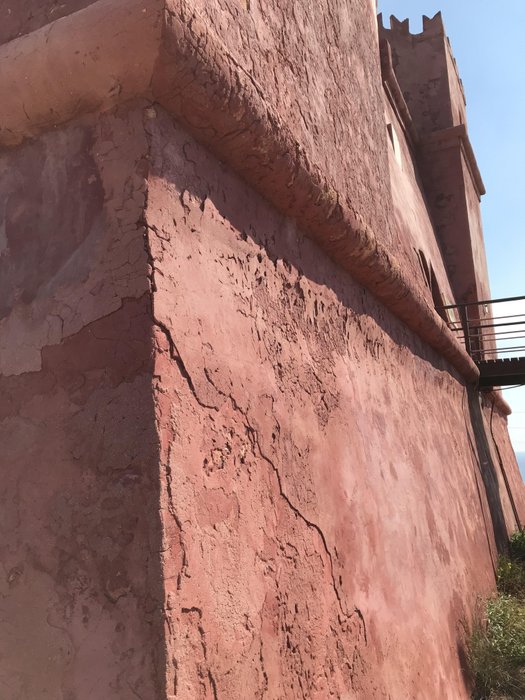 It looks just as good close up as far away, and authentic as they come. Part of it has been rebuilt and as like most old towers, it has had a spell of being neglected and then restored.
In the case of Saint Agatha's Tower, the restoration took place as recently as 2001.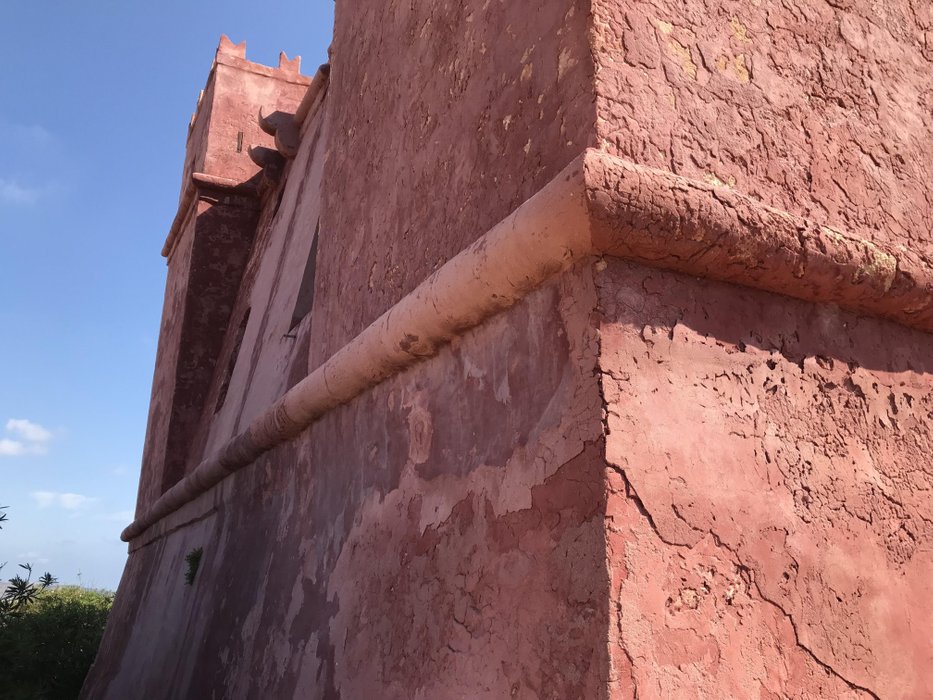 It cost €2 to gain admission; good value I thought. The lower floor has been kitted out for tourists with the usual things to read regarding history and a recurring video of not just the tower's history, but the whole island.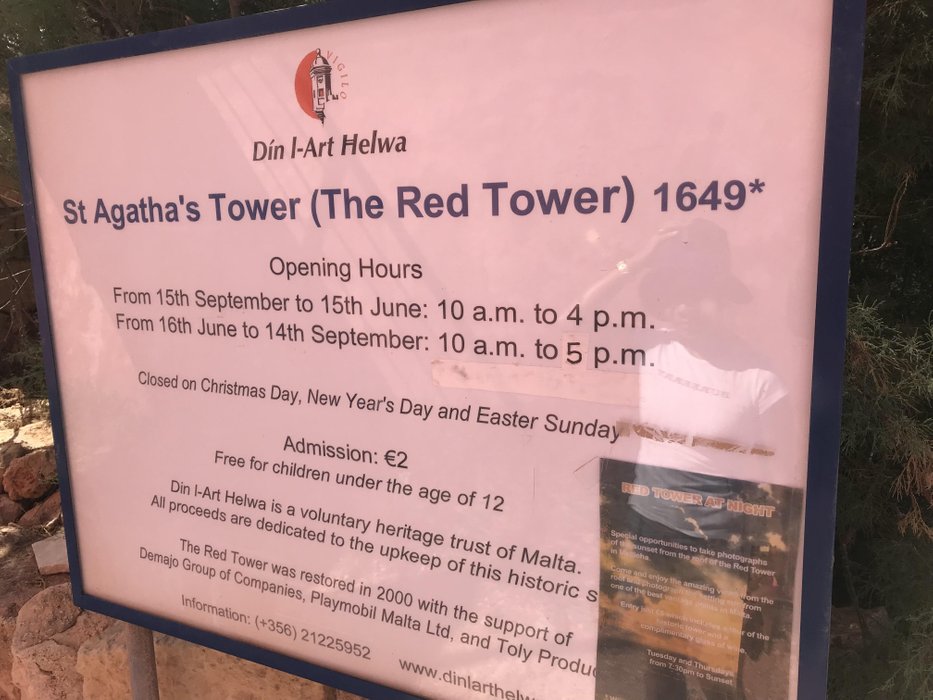 I did watch part of it, and then noticed some really great prog-music accompanying the documentary.
I hurriedly scrambled for Shazam on my phone to discover what it was, only to be told 'no matches'; what a bummer!
I asked the caretaker about the music but he didn't know either. He did tell me that several others have also asked, most of them being German.
The caretaker of the tower was a rather talkative Scottish bloke who informed us that he was married to a Filipina.
@bingbabe is of that country and so we struck together a good conversation and gained some great information about the tower, Filipina's in Malta and other such things!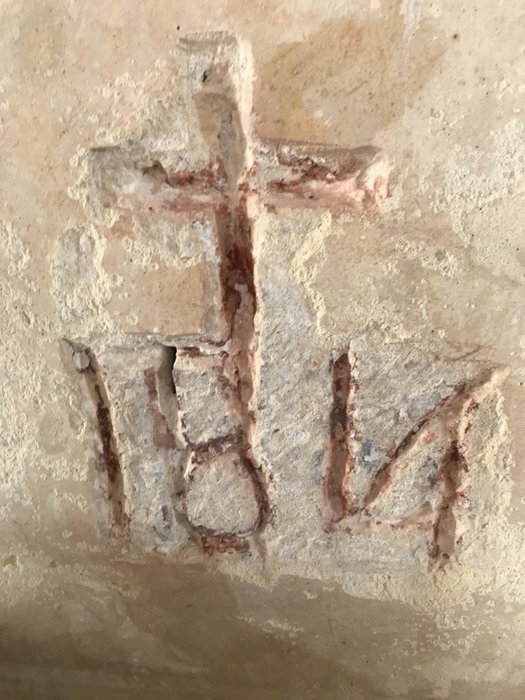 For instance, the inside of the castle has this date of 1814 scratched in blood into the wall. This is the date of a deadly plague that reached the island, and investigating further this can be confirmed here.
Many people took refuge in the tower between 1813-1814 but only one person survived and therein lies this marking on the wall, made by the sole survivor. It's strange to think this happened over 200 years ago, and we can still see it today.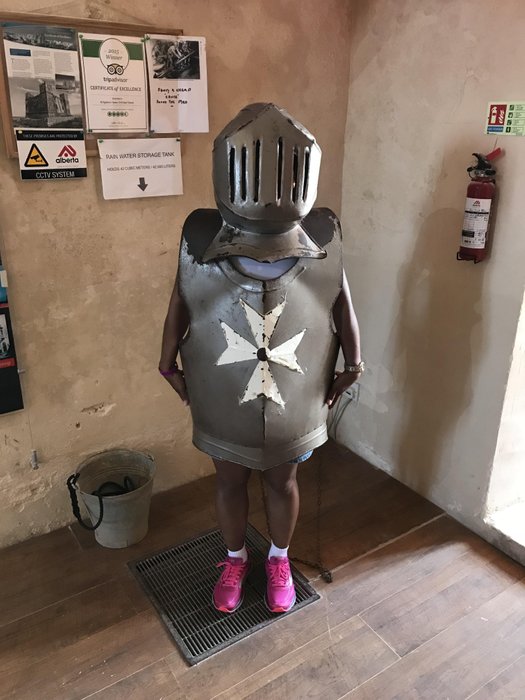 On a lighter note, @bingbabe tried on this plate armour, which was rather heavy but didn't really make her look too fierce. Those pink running shoes wouldn't really put the fear of god into oncoming enemies!
The Scotsman explained that the Knights of St John would have had to wear this plate while fighting with huge swords.
It's 30C outside the castle, and not comfortable to walk around in your shorts. What would it be like wearing all that armour and fighting too?
The stairs of the tower are not the original ones and quite easy to climb compared to some of these old buildings we have explored. Circular steps brought us to the top of the tower and gave us some lovely views of Gozo, Comino and Għadira Bay.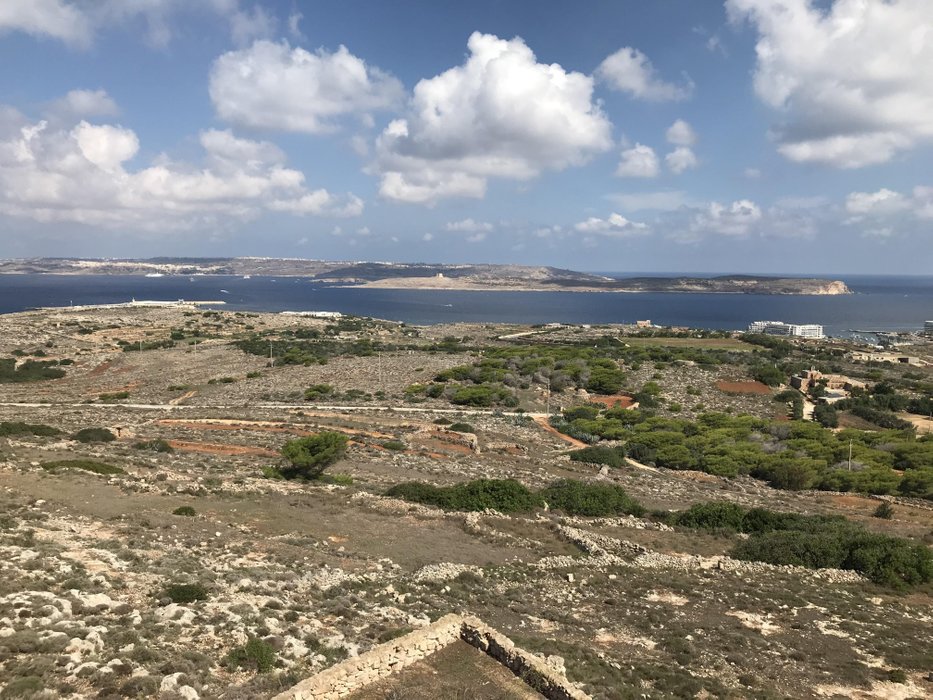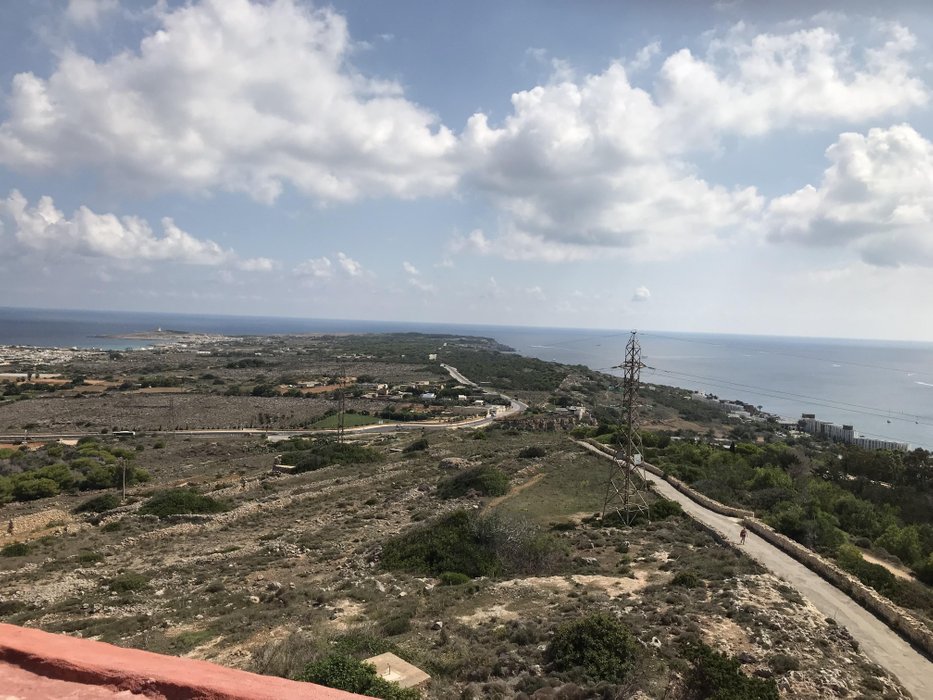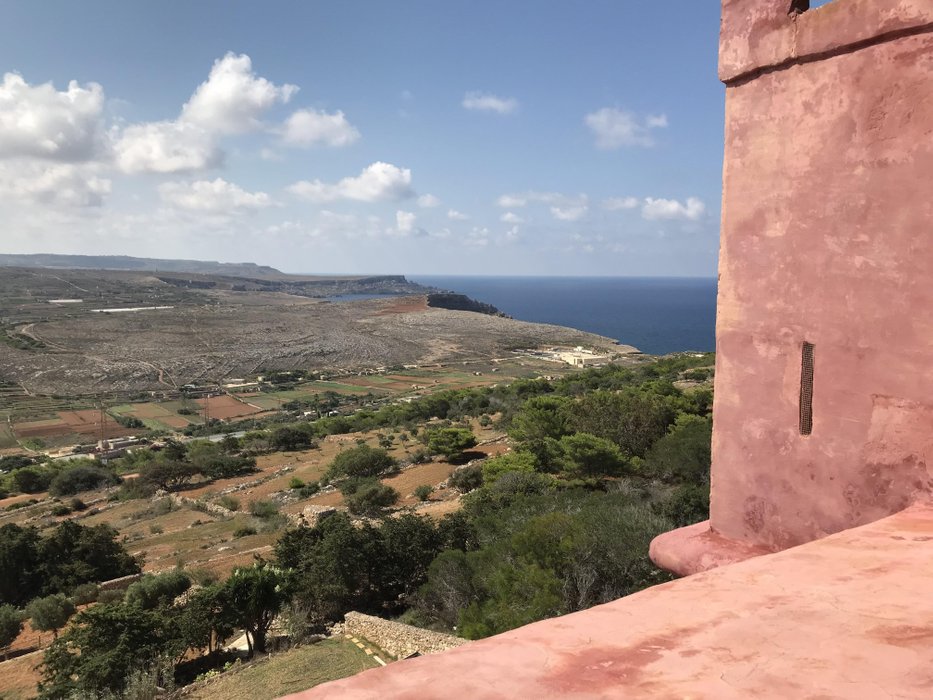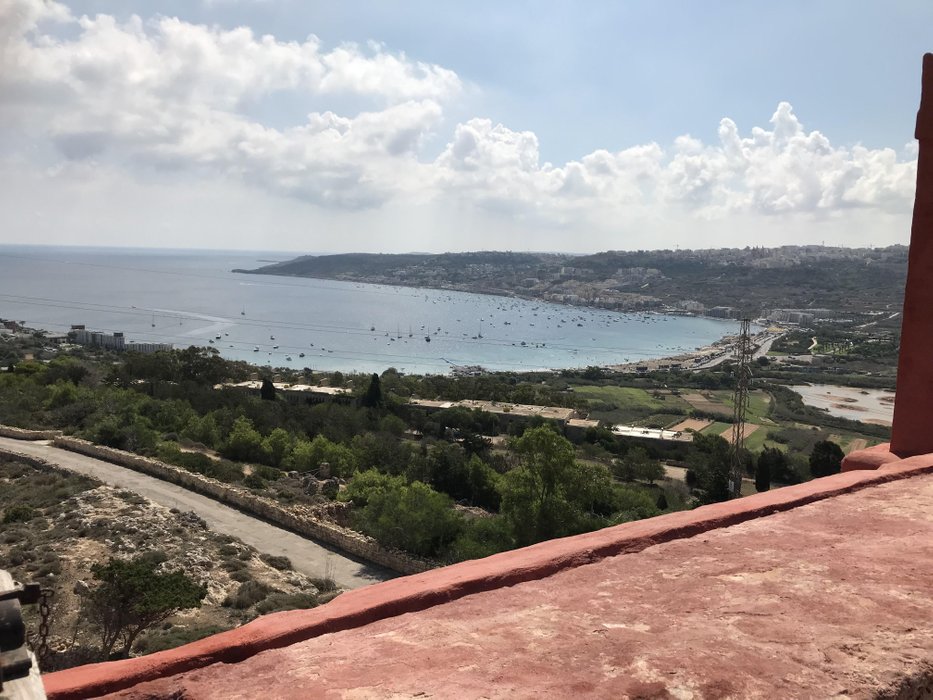 It was a clear day and we could see for miles, yet there was nobody else in the tower. I was glad for the ropes around the edges of the tower.
Somehow it made me feel a little safer and I suffered no vertigo for once.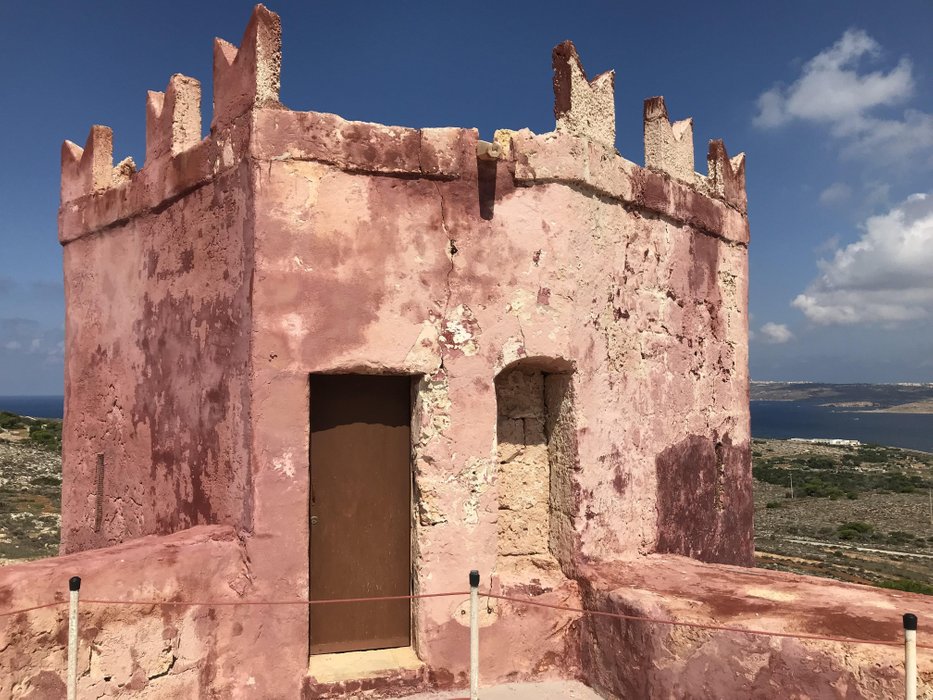 You can see this corner turret of the tower still retains the original stonework. It has that ancient authentic rugged look about it.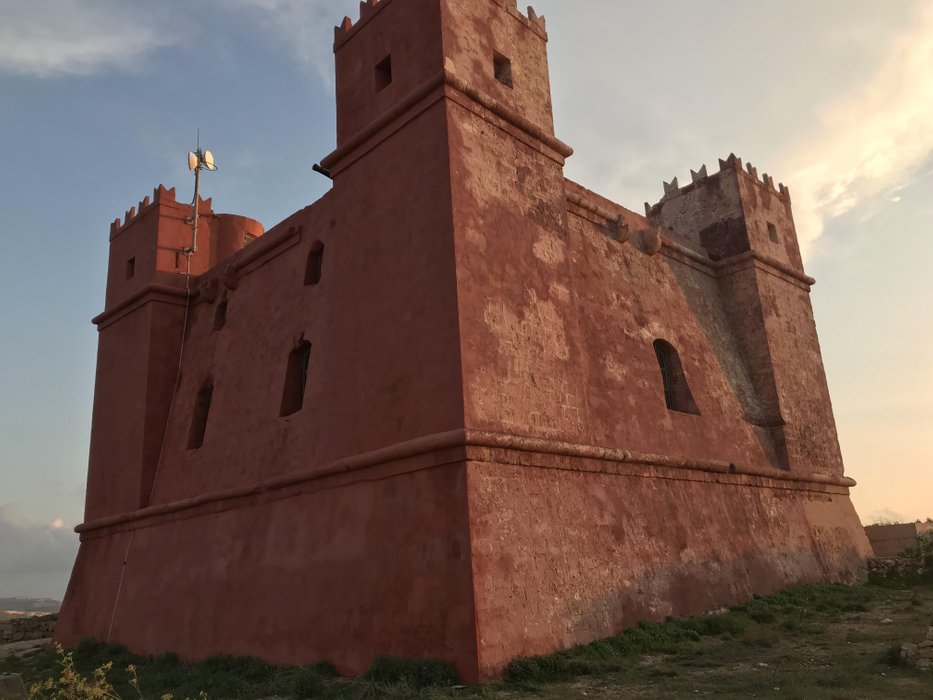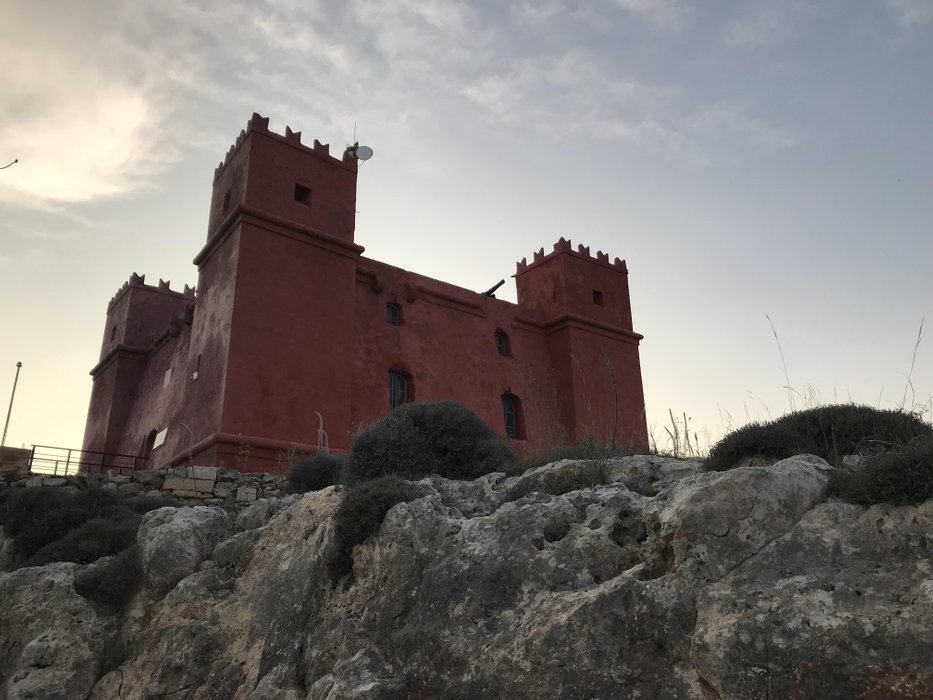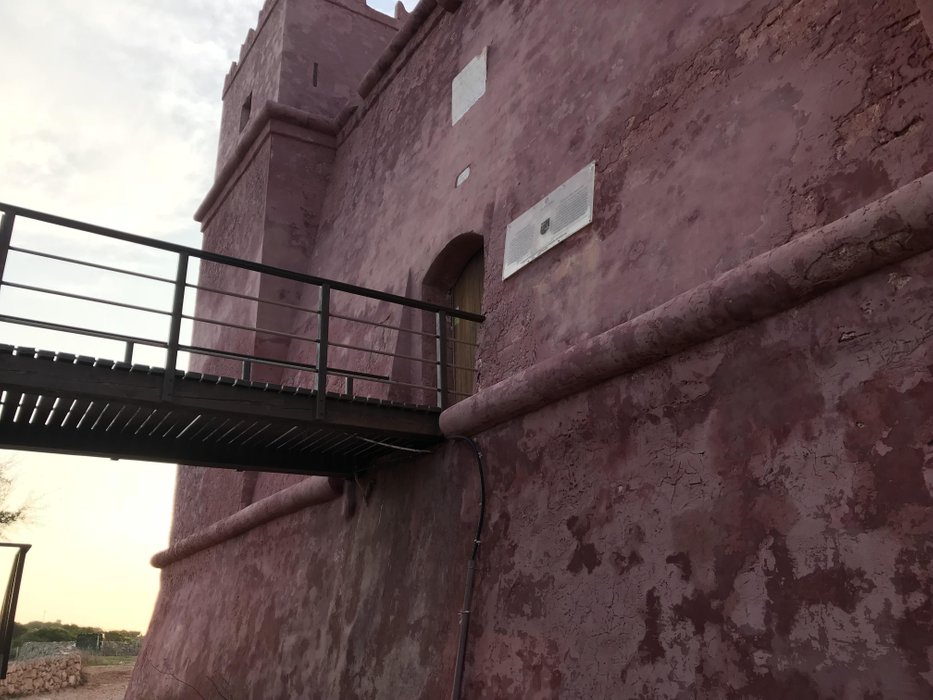 I had to get some photographs of this amazing tower and only took a couple on my first visit.
It's a shame they erected a telegraph pole right behind it, and more so a Satellite dish on one side!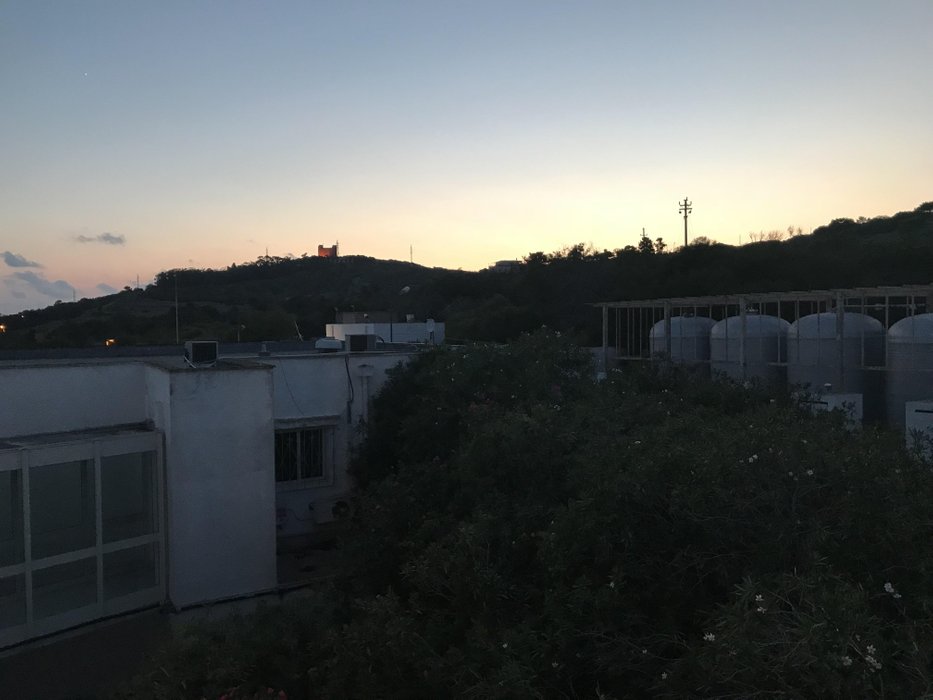 Due to the tower being so close to the hotel (I could see it through the windows as you can see if this photograph), I was intent on returning for some sunset shots.
The problem is that the sun sets in the west and the ground immediately east of the tower is less elevated than the tower itself.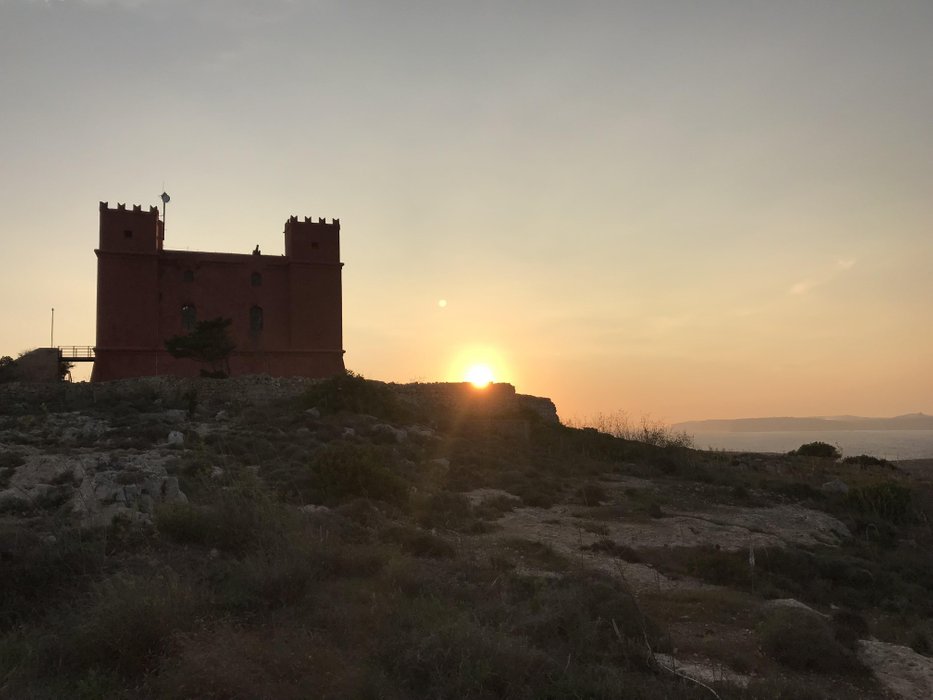 This does not make for great sunset shots, but undeterred I stood balancing on a wall and managed to get this one.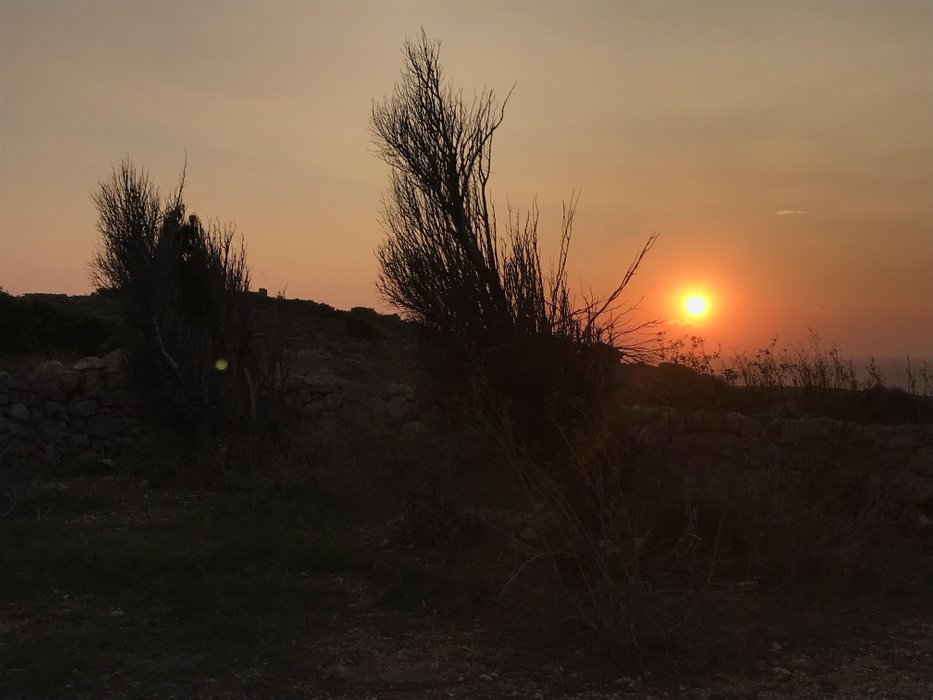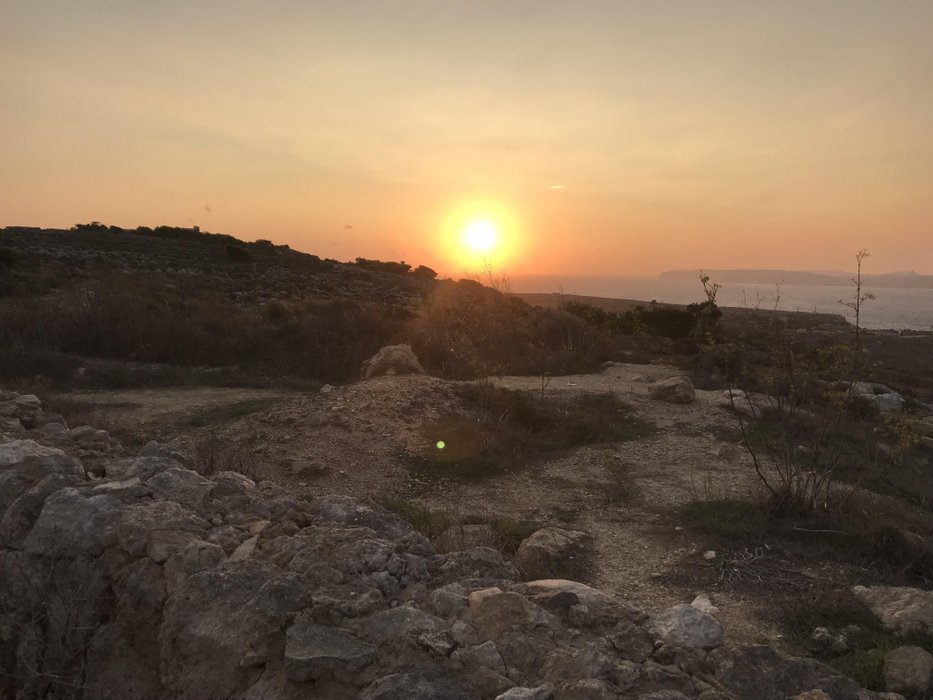 Just to the west of the tower, some more sunset seekers were congregating for them too. Unfortunately the clouds were not really in the mood for spectacular ones, though I did try and get a couple.


Fort Campbell
During our conversation with the friendly Scotsman, he mentioned an old world war two barracks that has been abandoned and left as a ruin.
Being the type who likes exploring I asked of the location and he pointed it out quite clearly to us.
We set off in anticipation of some creepiness, and subsequently got lost. Fortunately Camp William was on google, so we backtracked from a dirt track and found yet another dirt track.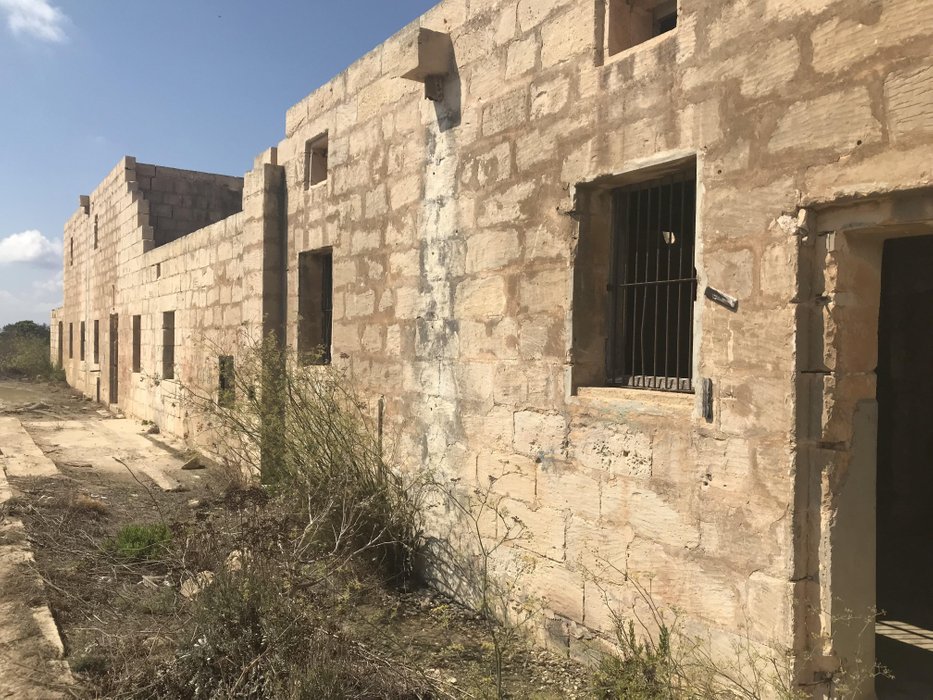 It looked like this was off the beaten track and in the middle of nowhere. Approaching the barracks, we noticed a van parked up and I was unsure of the inhabitants.
The van drove off several minutes later leaving us alone in this spooky deserted old fort.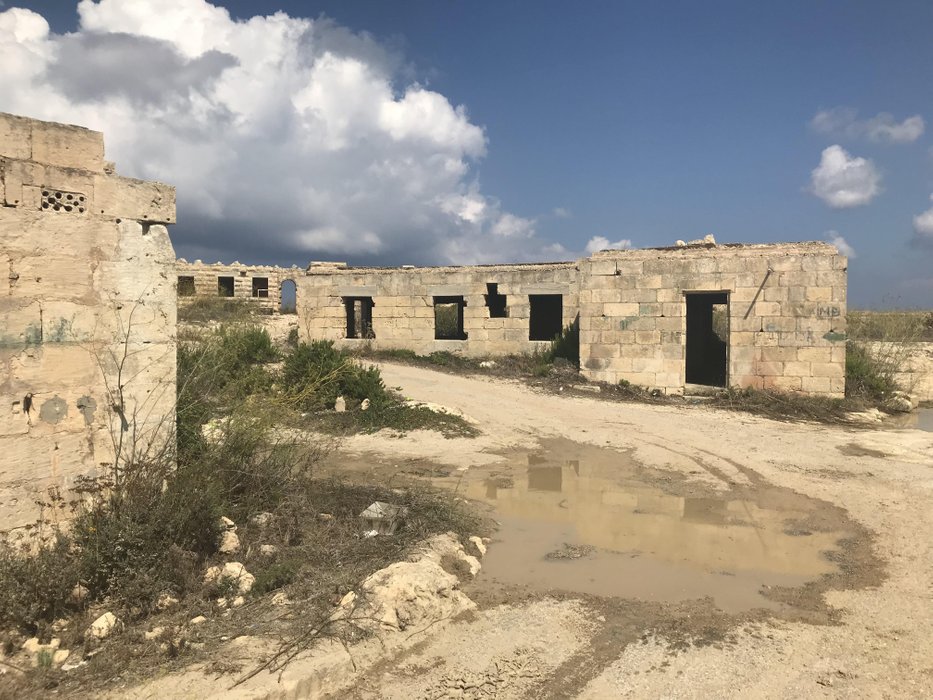 @bingbabe had an uneasy feeling about the location and refused to get out of the car, so it was up to me to have a look around and the the first thing I spotted was a wine bottle, almost empty perched on the ground.
This gave me an idea of the kind of people I could meet; not the type I would want to.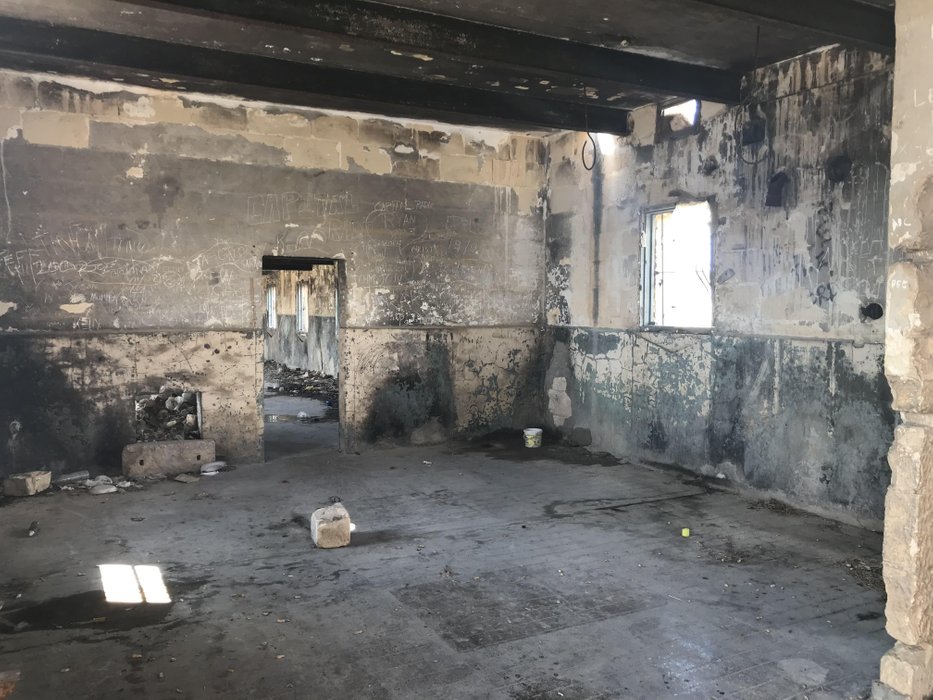 The buildings were old and decrepit and there were many of the over a large area. I entered the closest one and was met with ruin, decay and vandalism.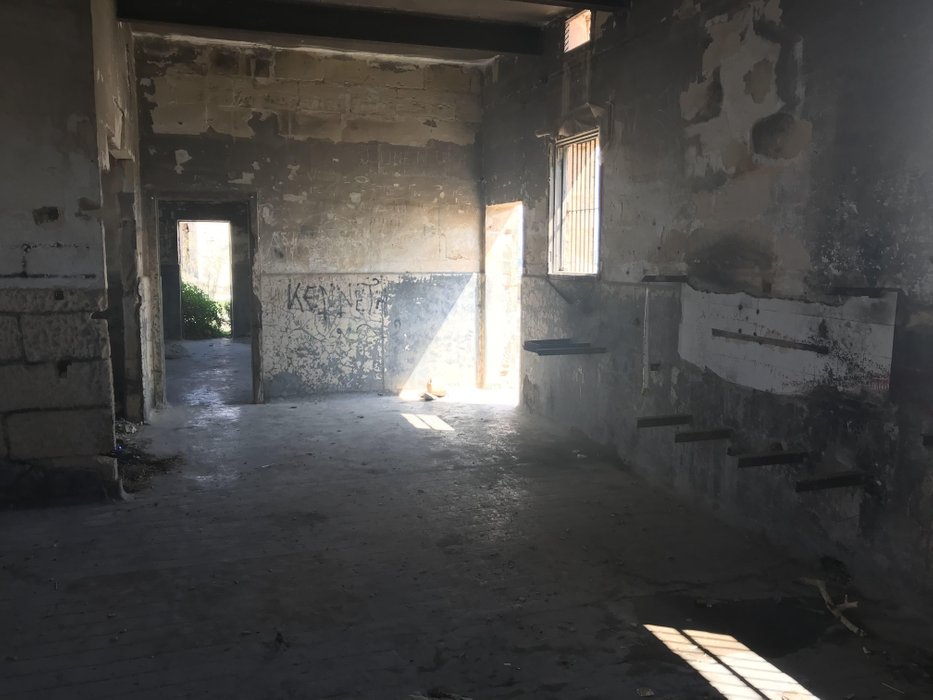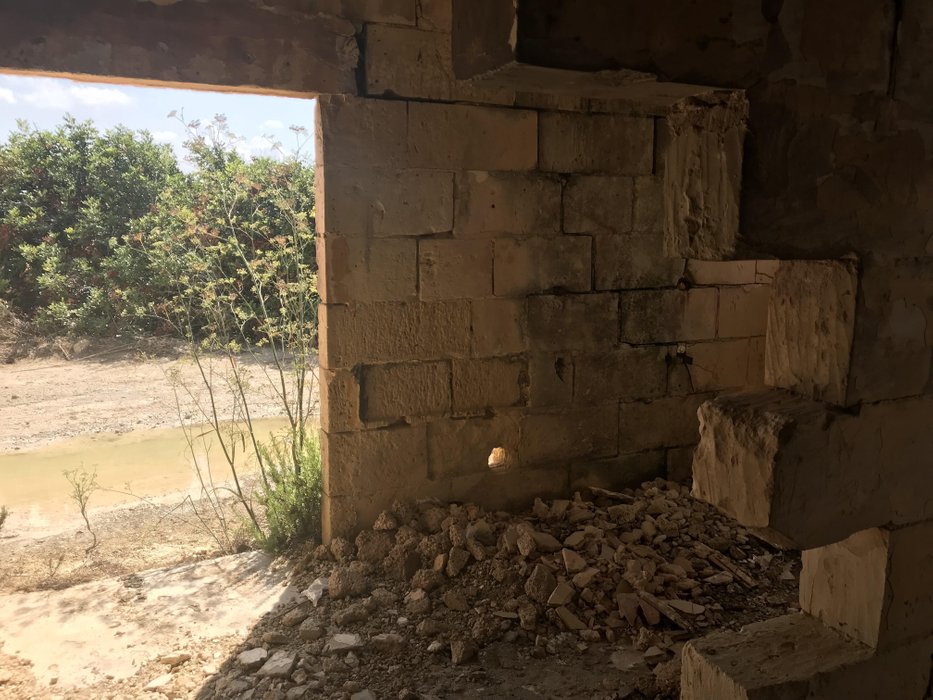 The place looked like a drop out location and I was not really too keen to stick about for long. There appeared to be nobody about, but they may have been back at anytime.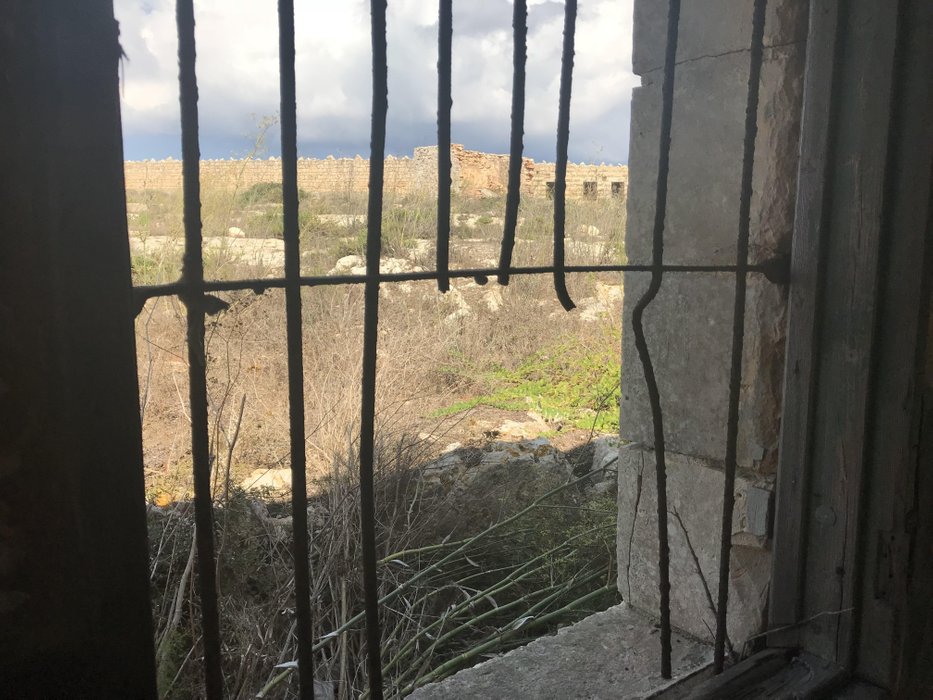 I really would have liked to scout out the area a little more thoroughly but the wine bottle told me a story. It was quite fresh and had been recently placed.
It's a shame that these old historic places attract such people. Having a scout on the internet confirmed my suspicions that Fort Campbell has been repeatedly vandalised and that there are plans to rehabilitate the fort.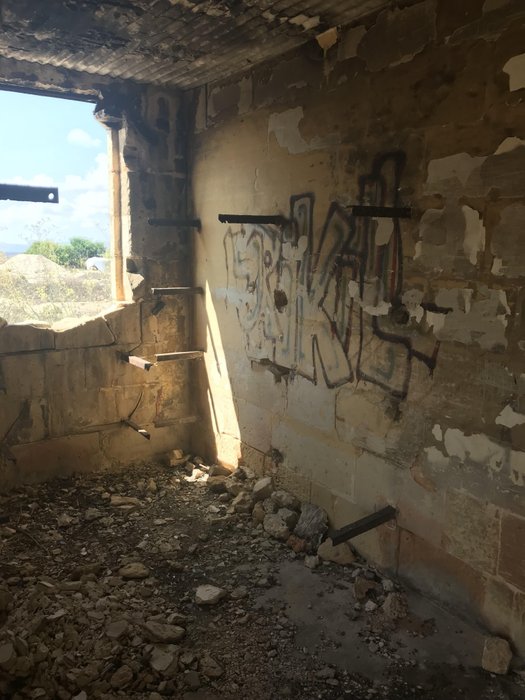 Until this happens, it will remain an unsightly mess and a place for daring people to explore.
I did contemplate going back to the Fort alone as it was only a couple of miles from the hotel but thought better of it. Maybe my age is bestowing some wisdom and common sense into me.

All photographs were taken by myself.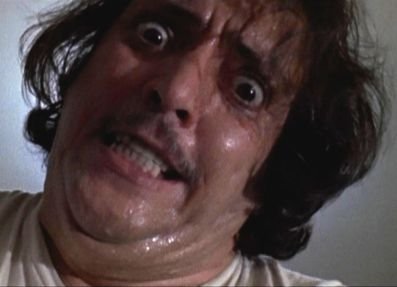 If you found this article so invigorating that you are now a positively googly-eyed, drooling lunatic with dripping saliva or even if you liked it just a bit, then please upvote, comment, resteem, engage me or all of these things.