Pendle Hill is the highest peak within a short distance of where I live. It's not even a mountain being not quite tall enough the claim that title.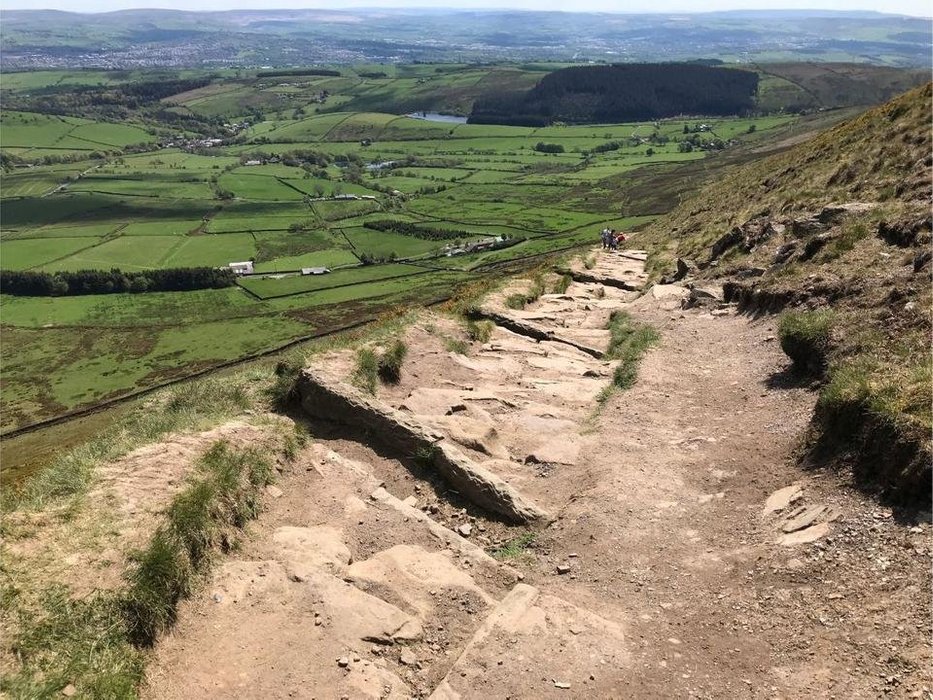 @bingbabe was telling me that the steepest ascent from the village of Barley can be quite testing and with me 'conquering' two the three Yorkshire Peaks last year I thought it may be a good introduction of getting my legs going again (@natubat will be laughing now!)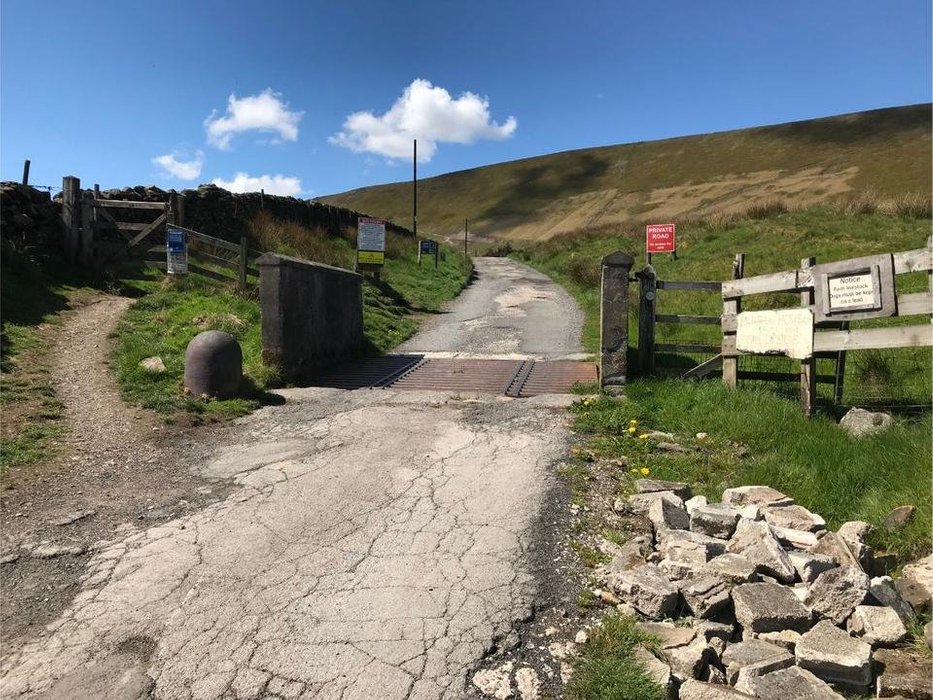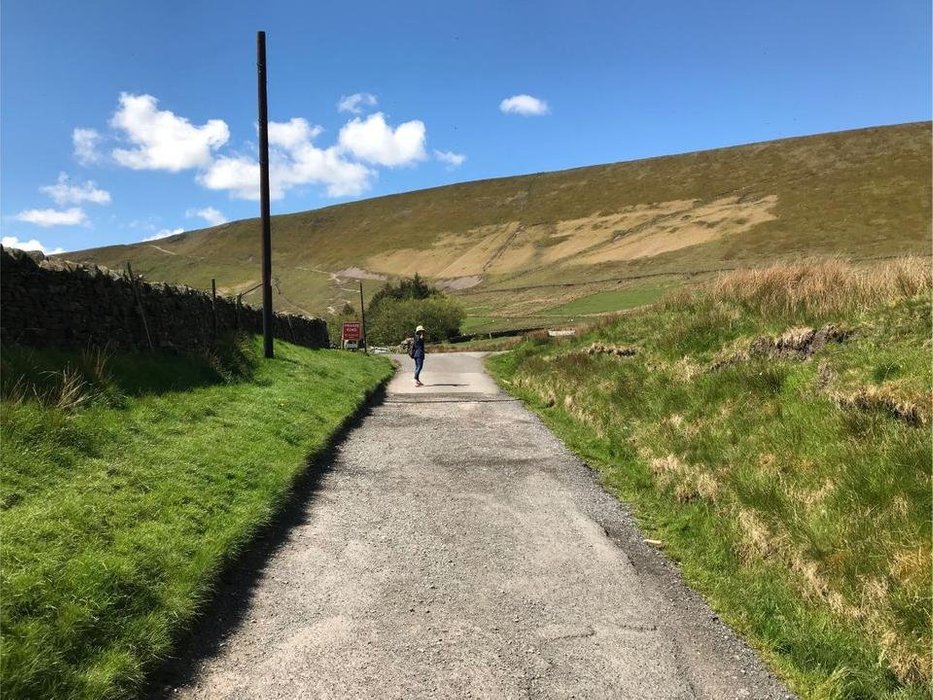 I have climbed this pretend mountain before but not on the steepest face. We arrived on a lovely sunny day and started the most walked route up this lane.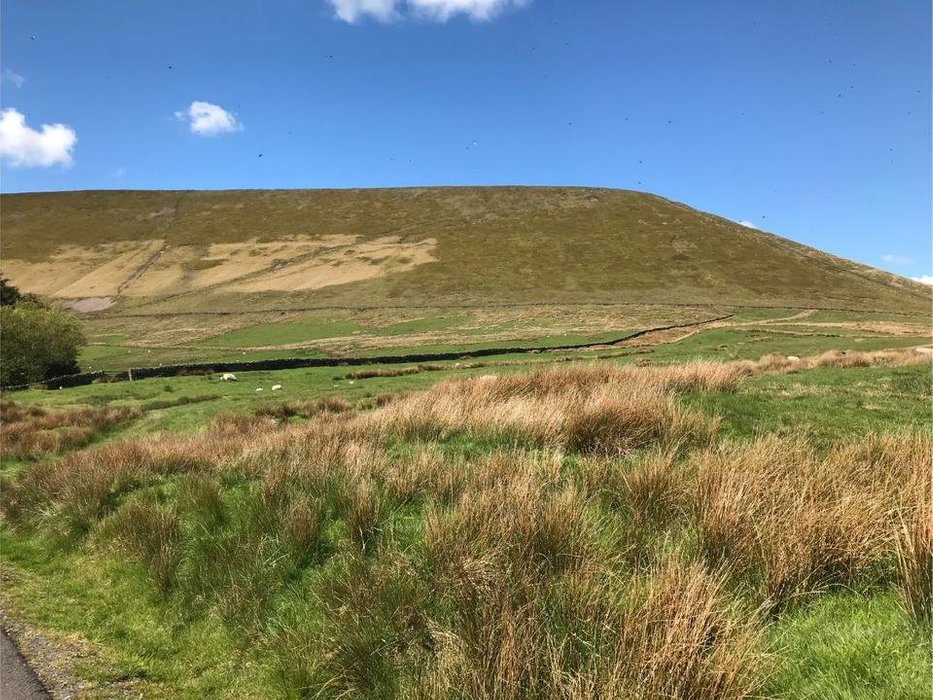 Pendle was waiting for us, sneering.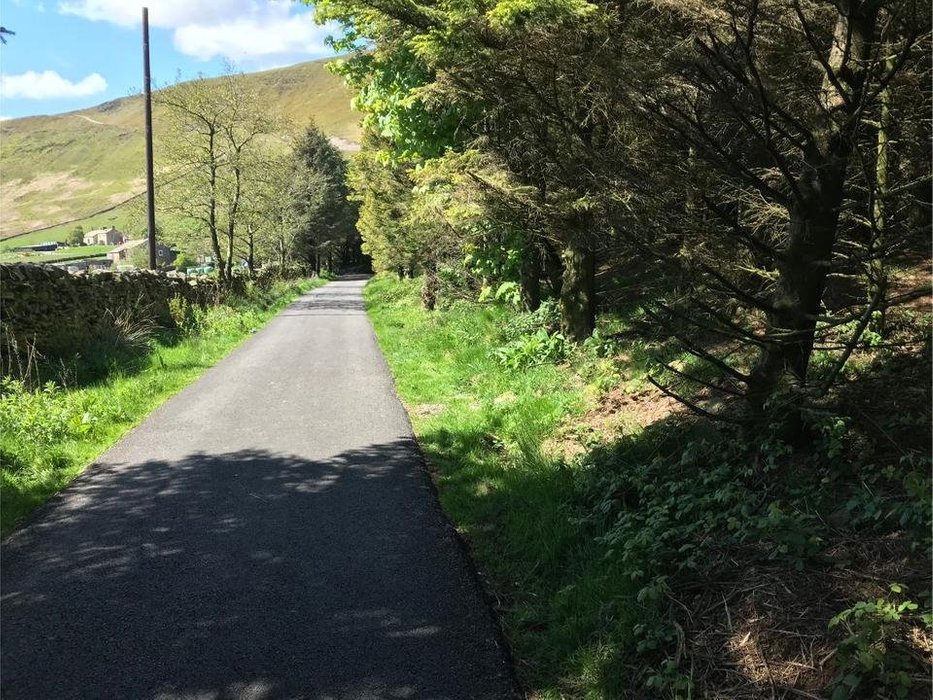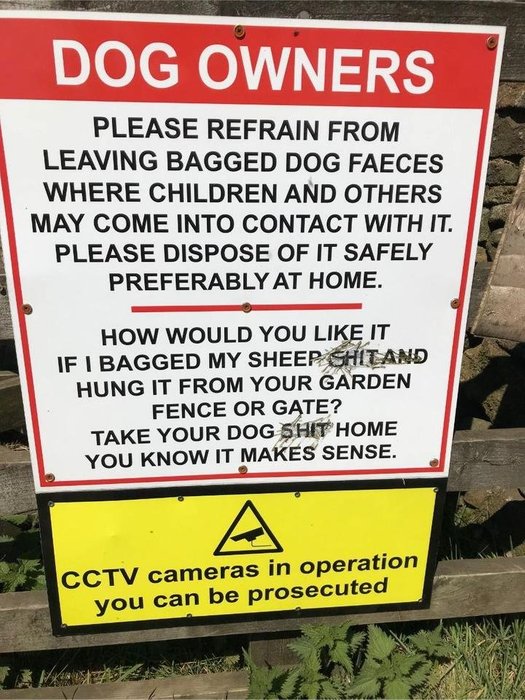 After walking a few country lanes we came upon this sign. The textual content had been made little more flavoursome than its original intent.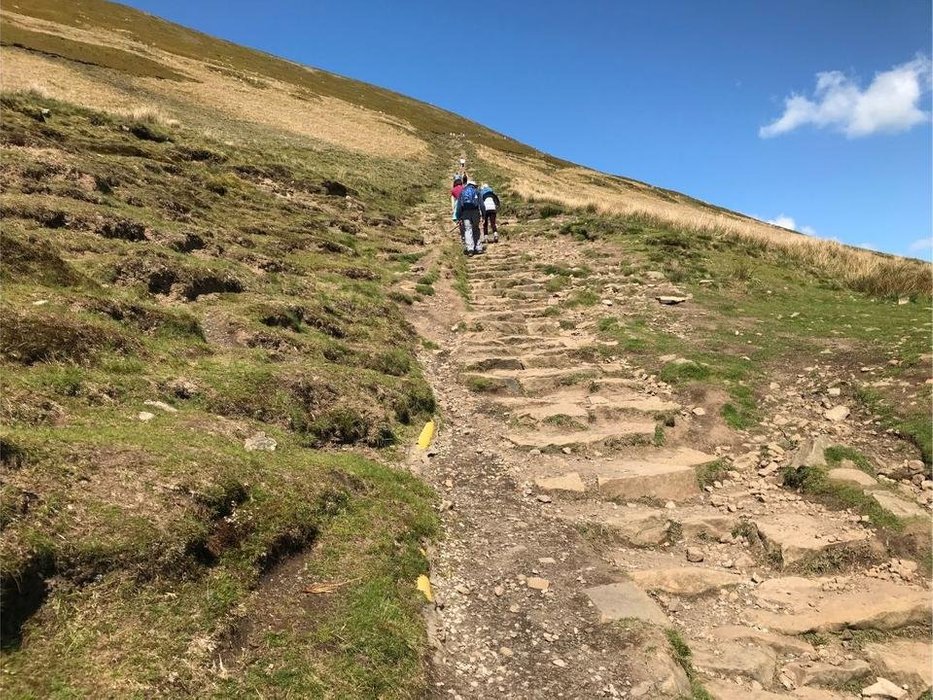 Close to the foot there was a couple of older people with sticks or were they simply people with sticks. I peered up the hill and thought, 'they are not gonna make it'.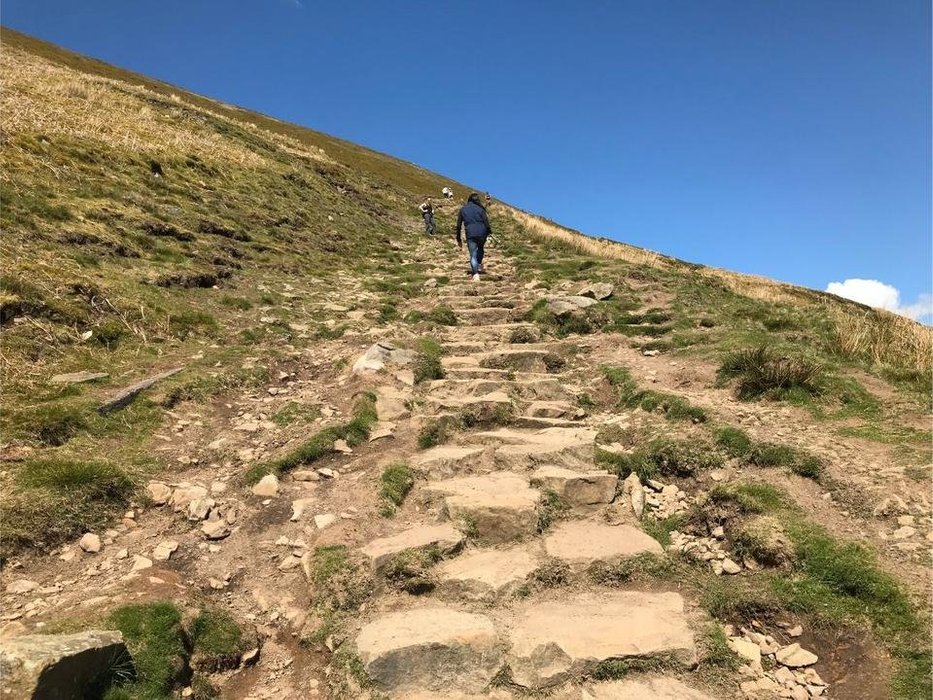 @bingbabe, of course, left me behind and then started running up this steep trail, bloody show-off!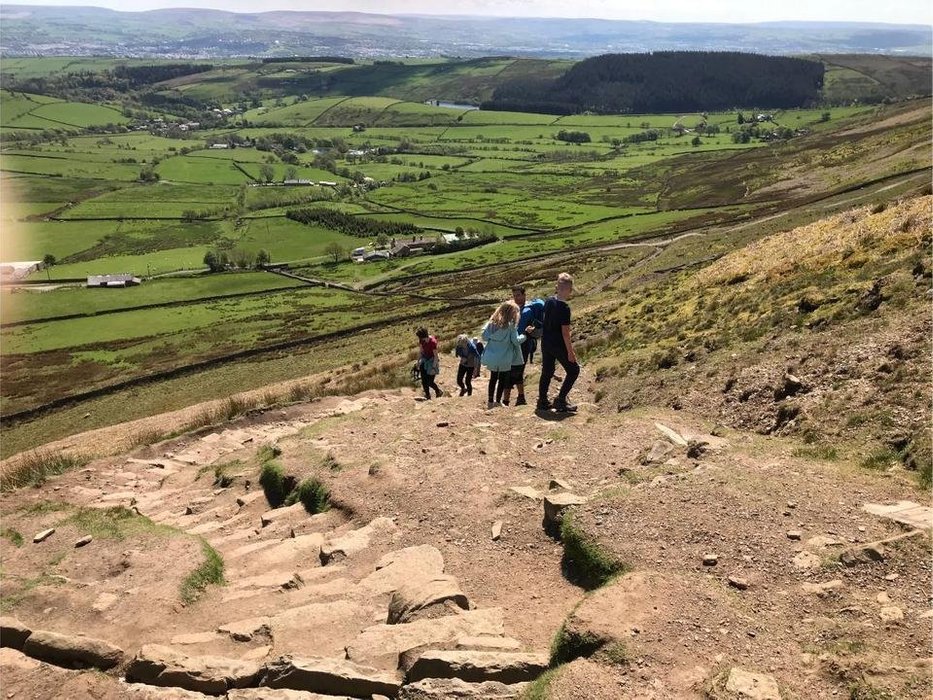 I, on the other hand, had to keep stopping for breathers. My legs were aching and I was running short of breath often. A couple of minutes rest and I was good for some more,
Pendle Hill is no Pen-y-ghent, and at no time did I suffer any vertigo or get shaky as I did with that one last year.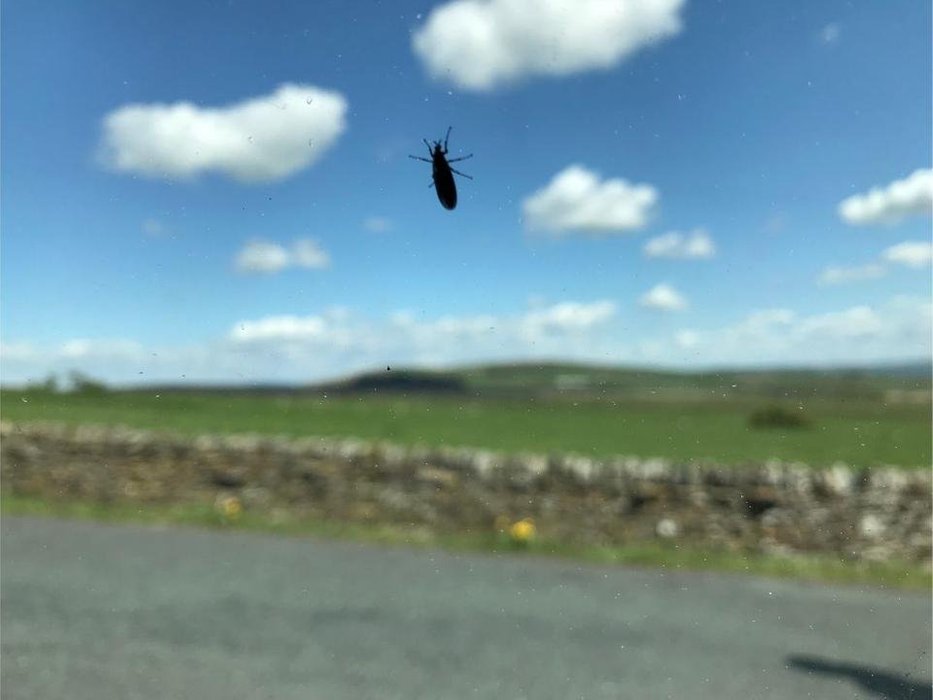 What we were suffering from was some kind of flying insect infestation. I got a snap of one in my car window here. They were everywhere, hovering in the air, getting in my eyes and mouth and generally being a nuisance.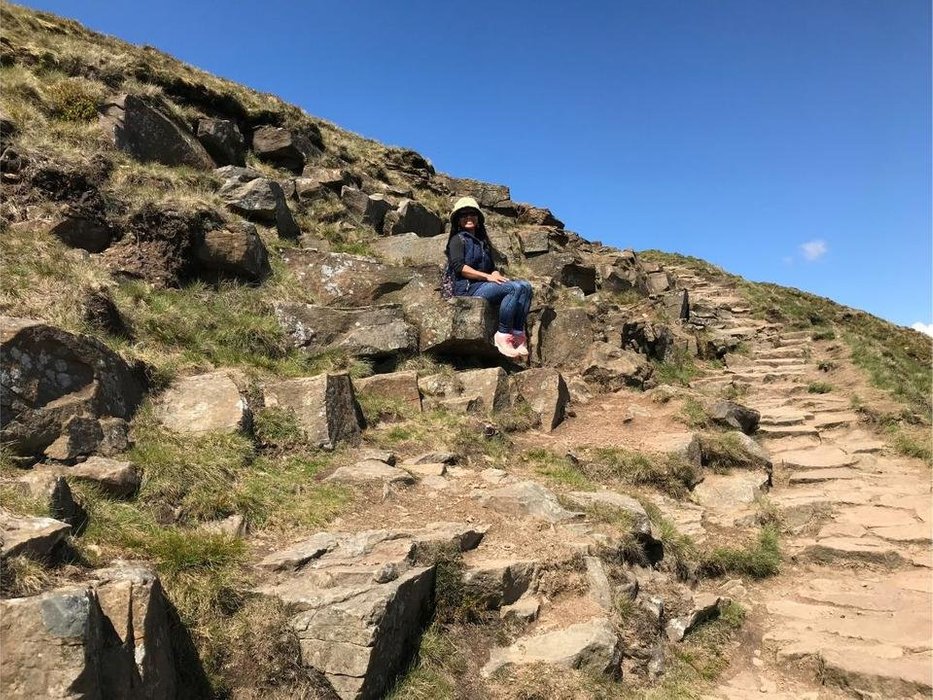 The higher we climbed the less of them we saw and that was positive. What you see here was quite frequent; someone waiting for me to catch up!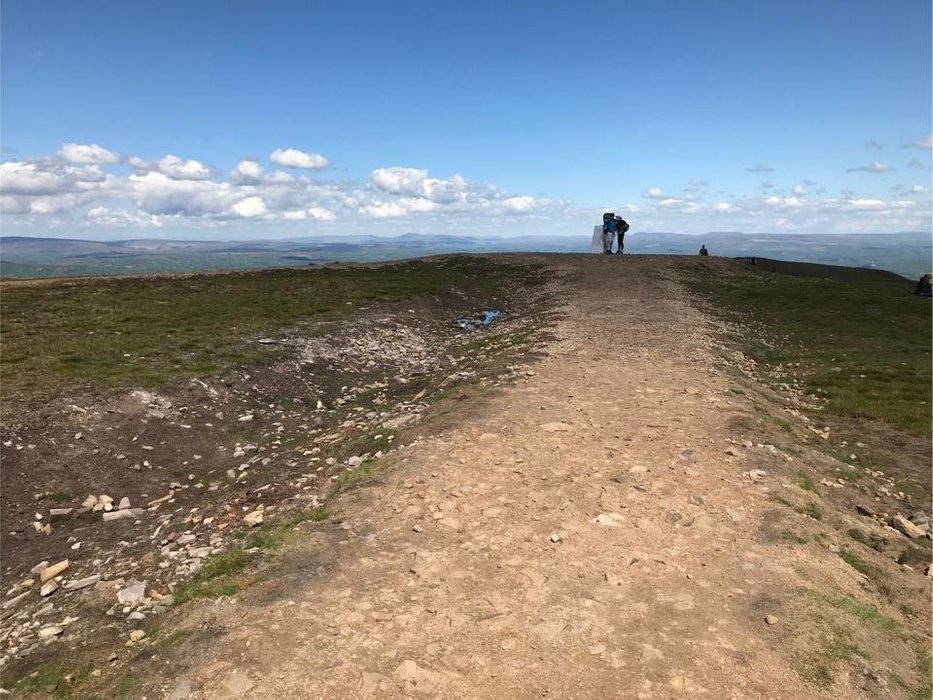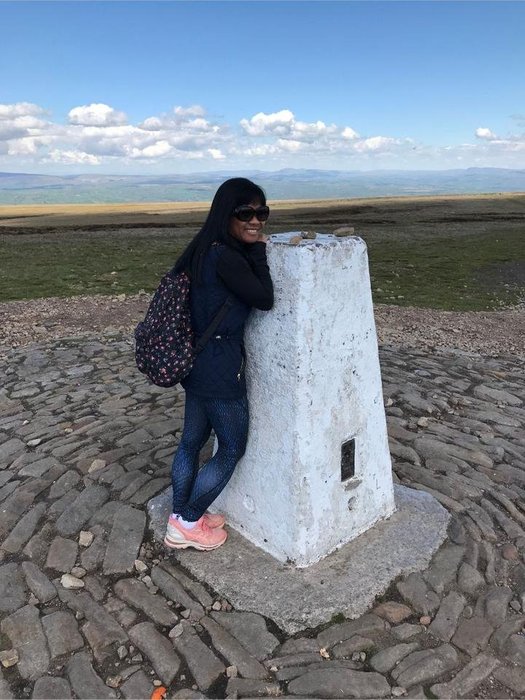 The top was a welcome relief and not as hard as I thought. It was busy up there with plenty of families enjoying the good weather.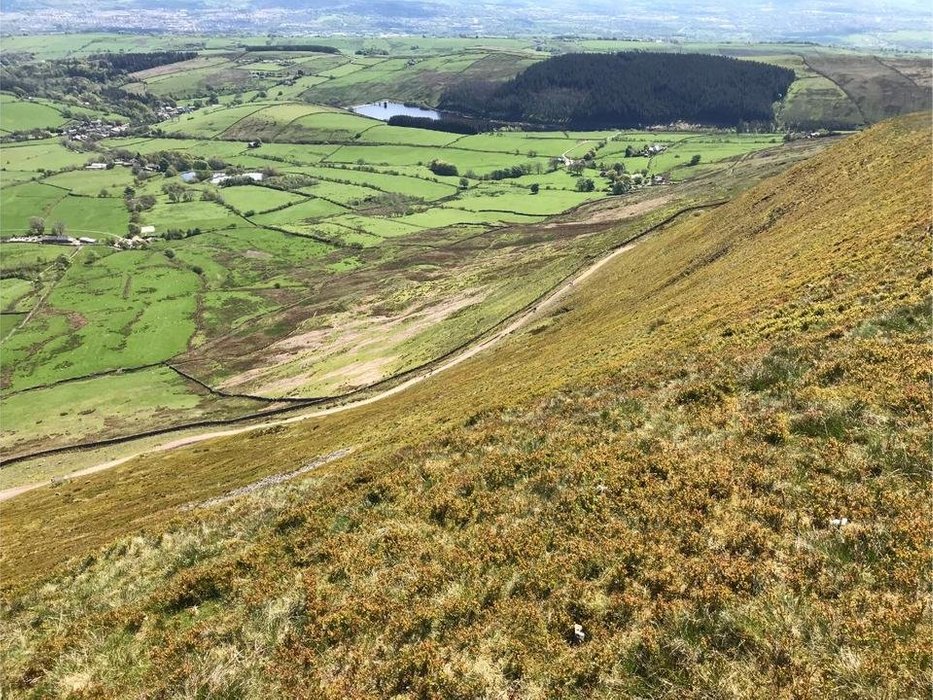 We settled down a little too close to the edge of a near vertical drop and almost fell asleep.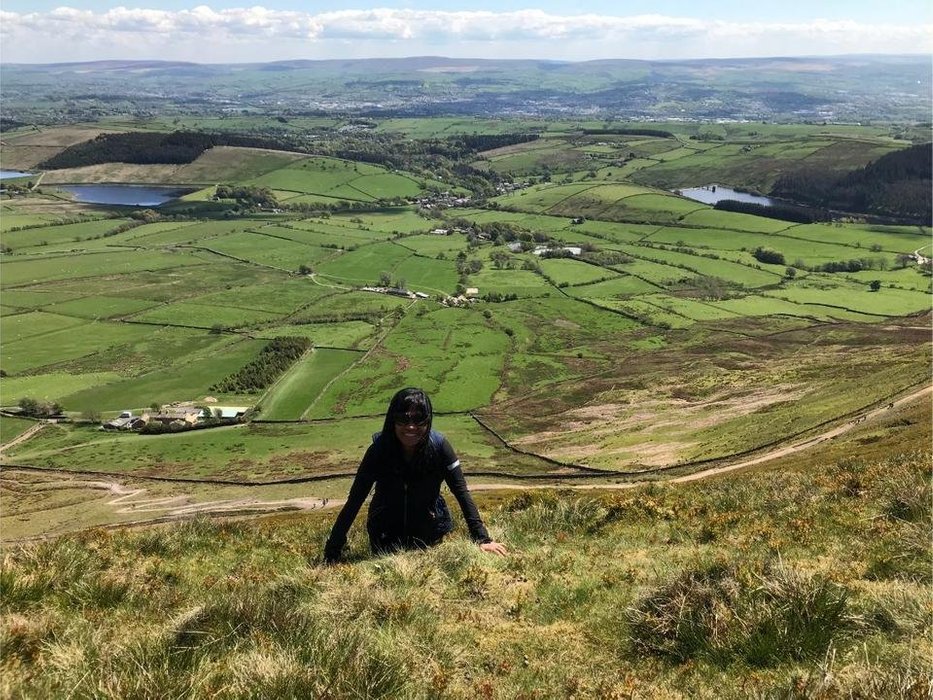 @bingbabe wanted some photographs and went a little too close to this drop for my comfort. Did you ever feel third-party vertigo?
Well, I do and it's never nice. While falling over this edge would not kill, it would certainly injure you.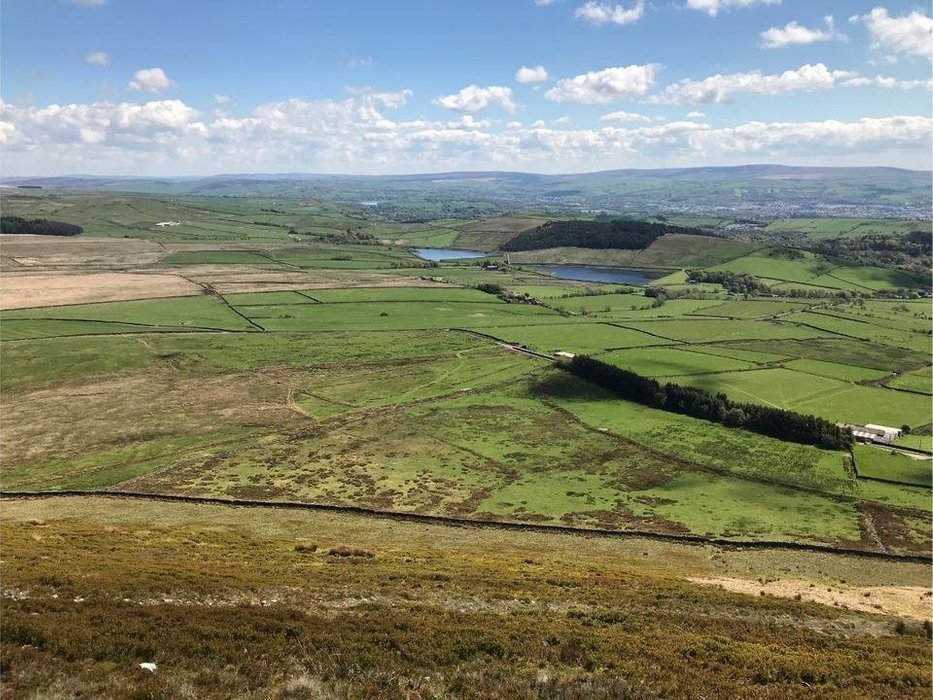 Pendle Hill is probably what you would call a beginners hike or a refresher one for the likes of the unfit like me.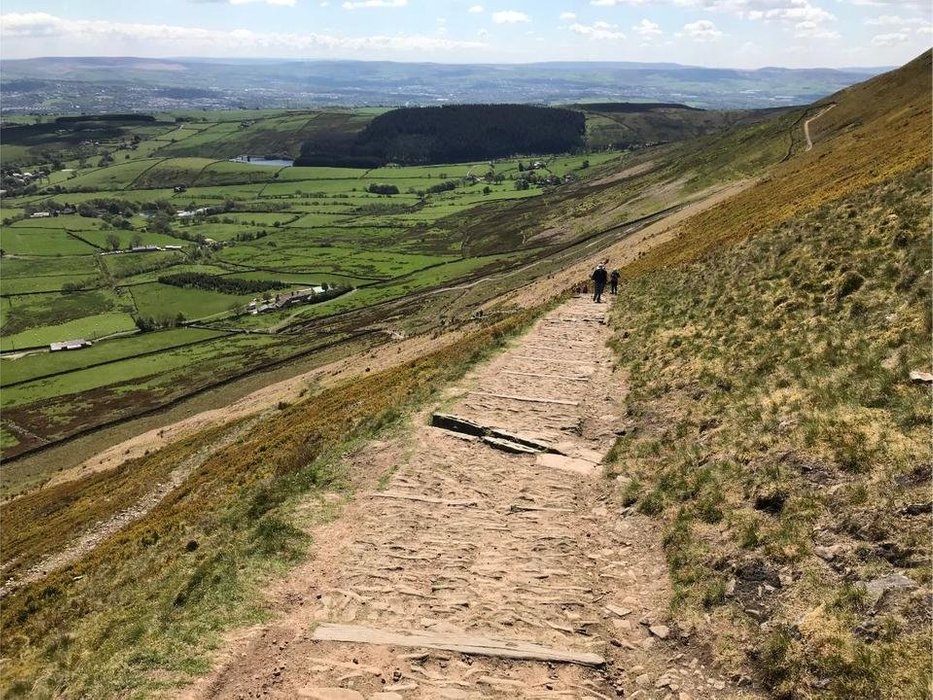 I plan to climb Whernside this year, which is the tallest of the Yorkshire Three Peaks and this is just a little training for me.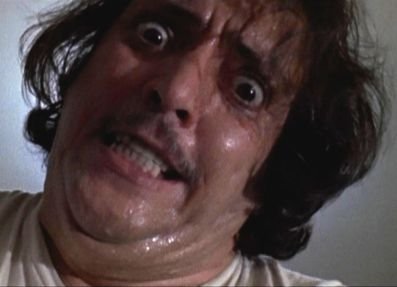 If you found this article so invigorating that you are now a positively googly-eyed, drooling lunatic with dripping saliva or even if you liked it just a bit, then please upvote, comment, resteem, engage me or all of these things.