In 2009 we visited Kenya. I don't think I would dare now with all the government warnings but at the time it was considered a safe country to visit. I'm so glad we did because a safari is something all of us need to do before we die.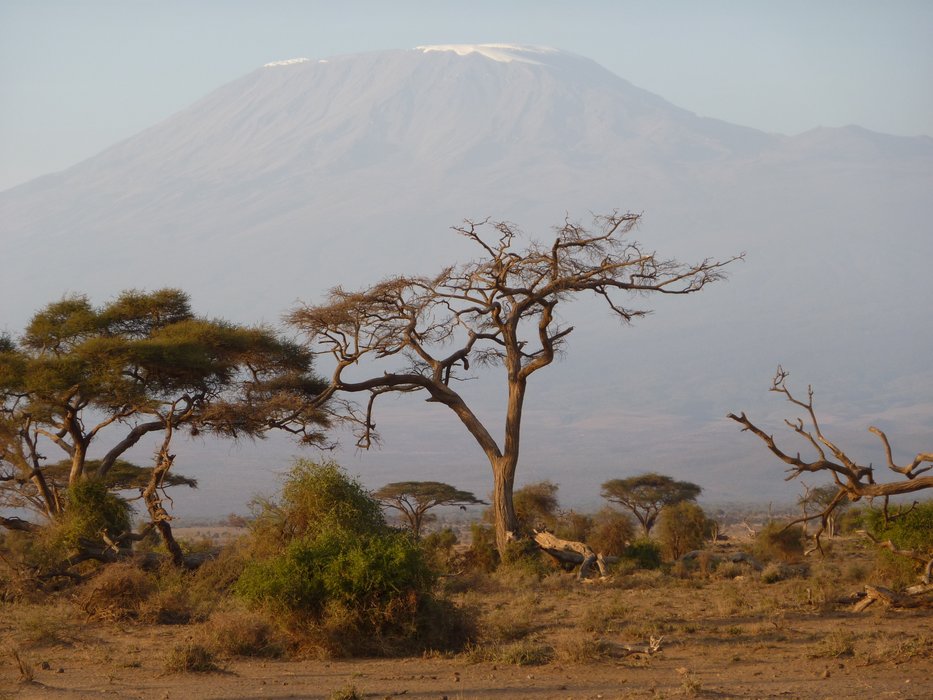 We booked with Freddy's Safari's using the rather unconventional method of pre-booking before we left the UK. It seems like Freddy has gone under which is a shame as his website appears to have vanished.
We wanted a jeep to ourselves as sharing with others didn't seem appealing. It cost more but I was OK with that. After collecting us from our hotel we arrived at the start point on the outskirts of Mombasa and we were introduced to our driver 'Eric'.
I got a brief hello from 'Freddy' and then it was out on the road. Except it wasn't the road we were expecting as I noticed we were heading into deepest Mombasa and the slums area.
'I need to exchange some money with some Somalian guys' explained Eric.
We were quite nervous knowing the history behind this county's inhabitants. I had put myself, @bingbabe and my daughter of 6 years into this predicament and was getting a little scared. Ten minutes later, Eric arrived back and my fears were unfounded.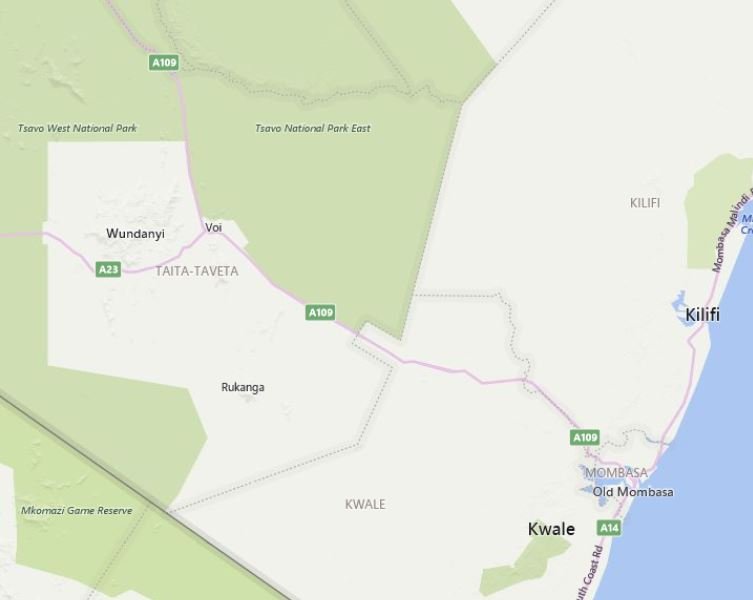 We had booked a 3 day tour of East/West Tsavo, a location not at all close to the coast stretching around 90 miles to the west. The first port of call was Aruba Lodge in Tsavo East.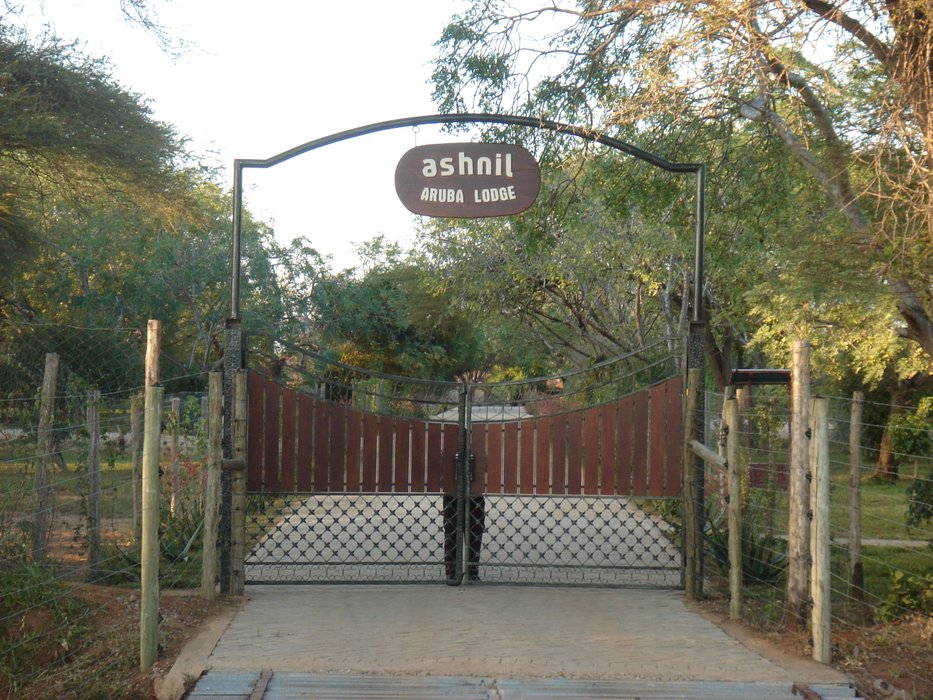 This place was utterly fantastic, wild, out of the way but luxurious all at the same time. There was a swimming pool in the complex from where you could see all the wildlife walking around and doing their thing, just on the other side of the fence.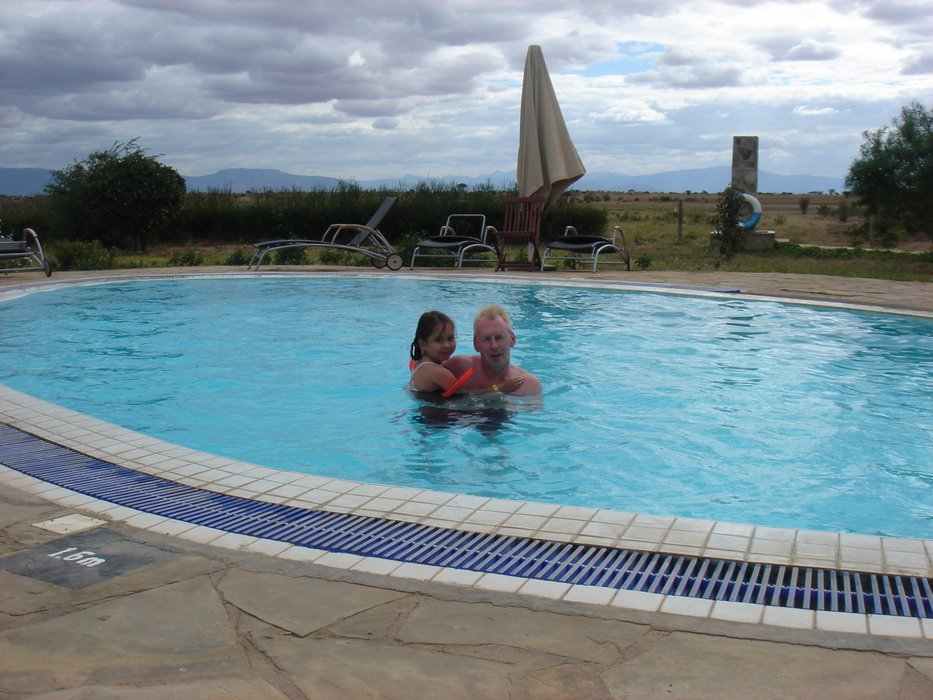 At night we could hear all the nocturnal animal sounds but being in a gated compound gave us that important sense of security. We were not going to be infiltrated and eaten alive!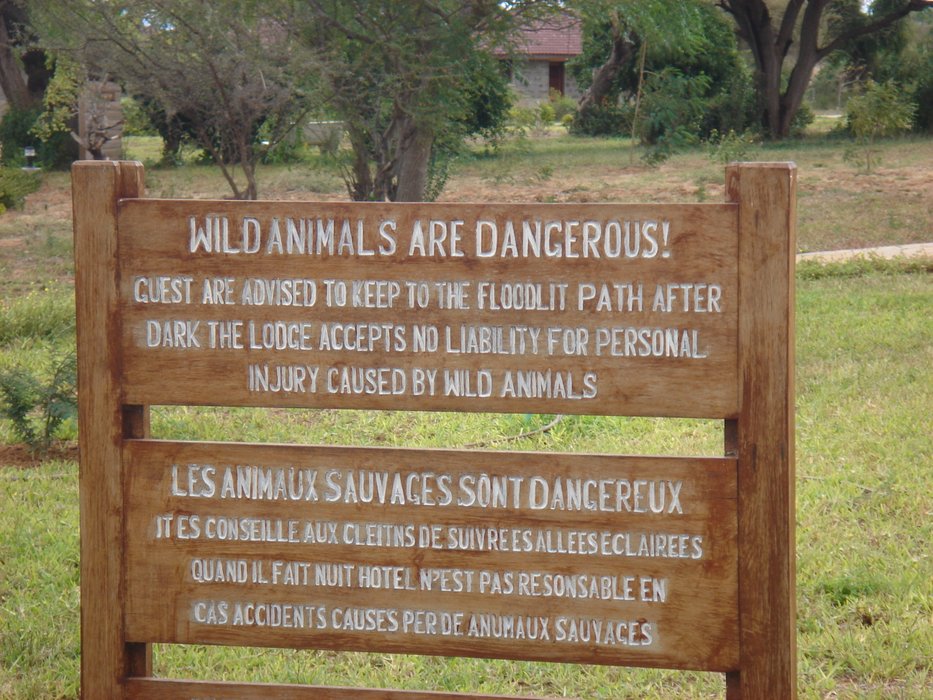 On safari you head out early, very early like 5am. This is the best time to see the animals, explains Eric. Tsavo East was quite woody, and it was hard to spot anything. There were animals, but not as many I thought there would be.
Giraffes were common as well as Antelope and I caught my only close encounter with a Lioness walking away from me. You really had to look to find some of the animals; they simply don't want to be found.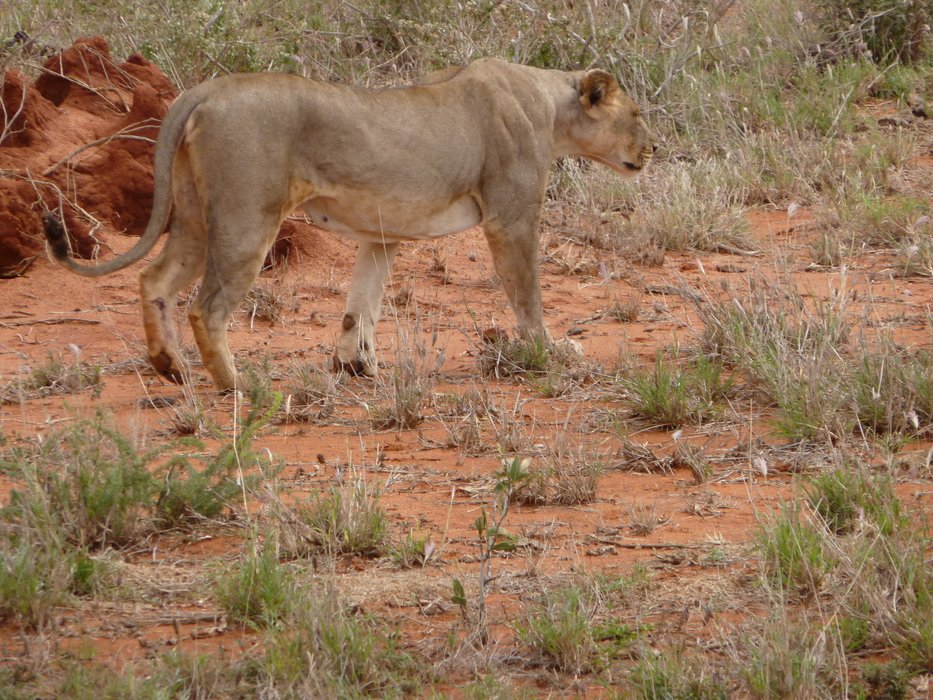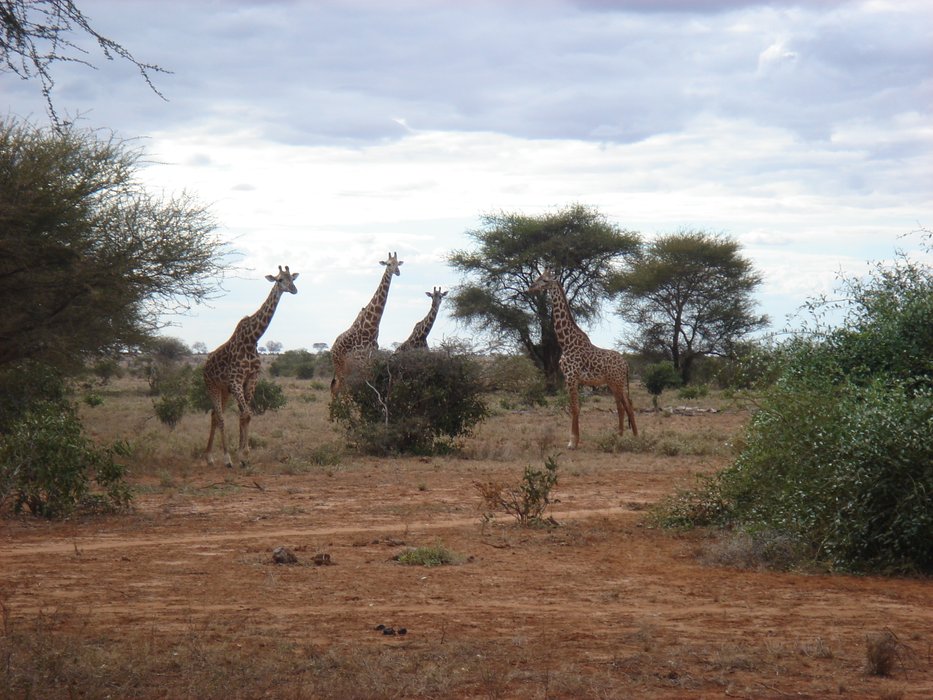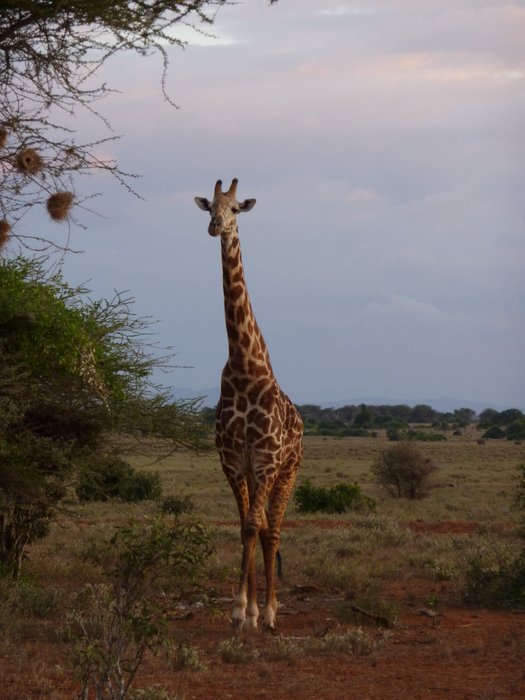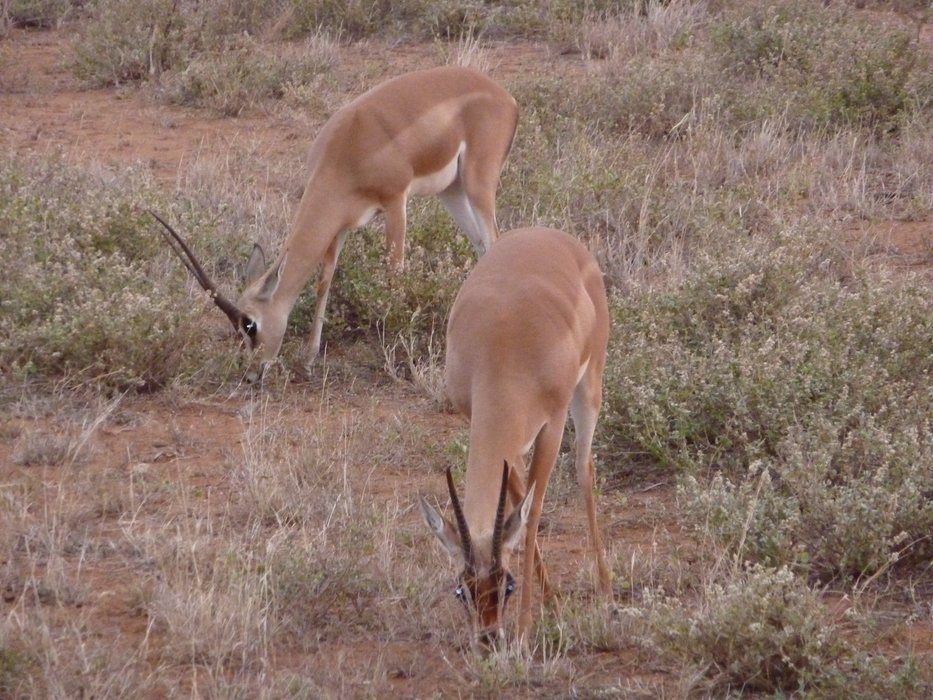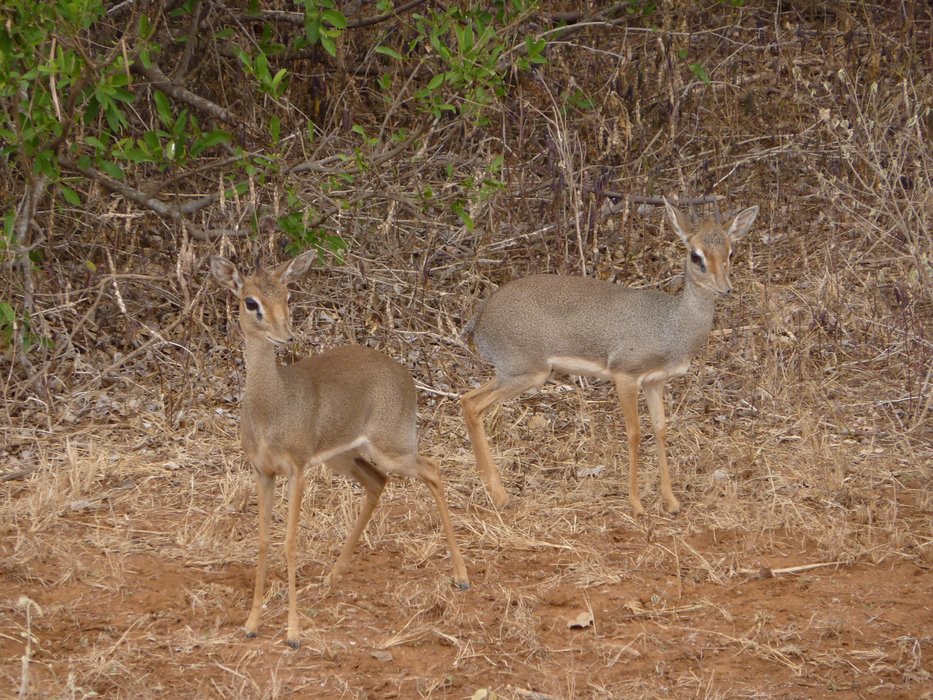 What struck me was that excitement of waking up early and not knowing what we were going to find. The safari tour vans all had CV radios and were in constant communication with each other. If a pride of Lions was spotted, the van would come screeching to a halt and veer off at high speed toward the Lions wherever they might be.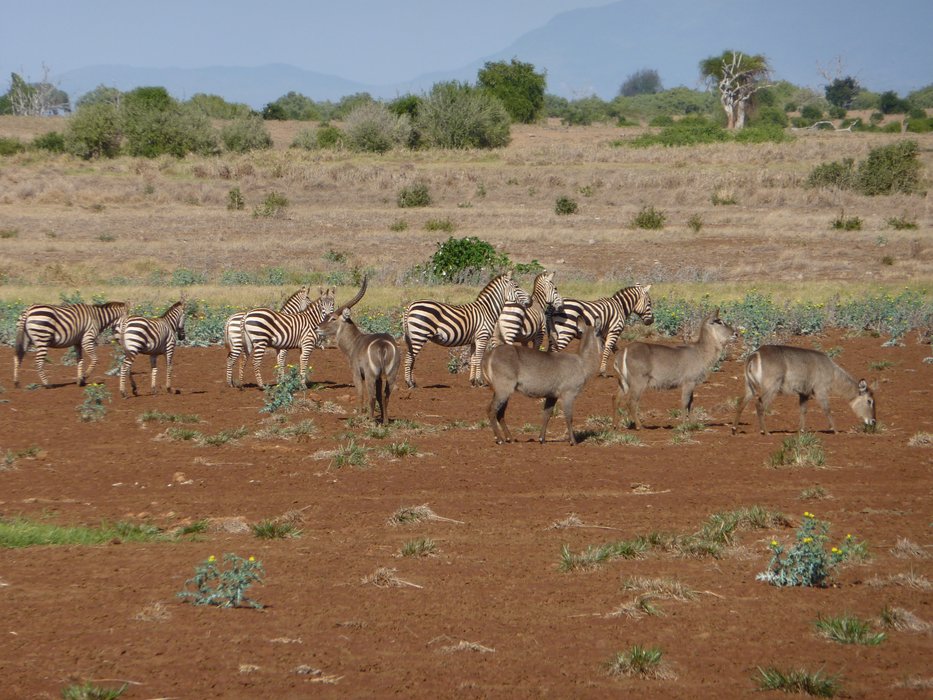 You might expect the Savannah in Kenya to be baking hot in July, but it was a very pleasant 22C (73F) and was a little chilly in the mornings.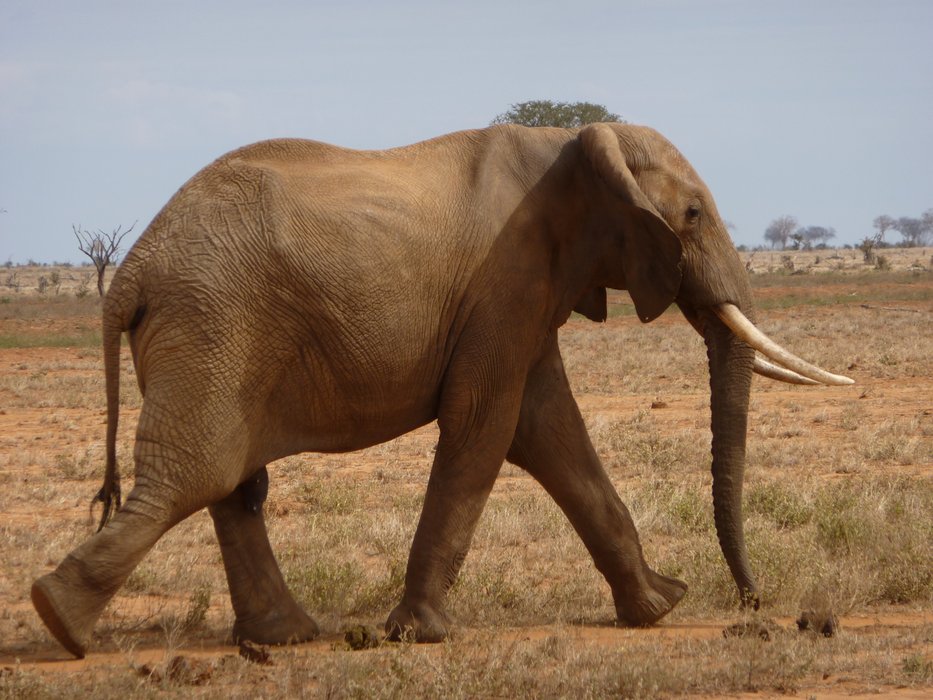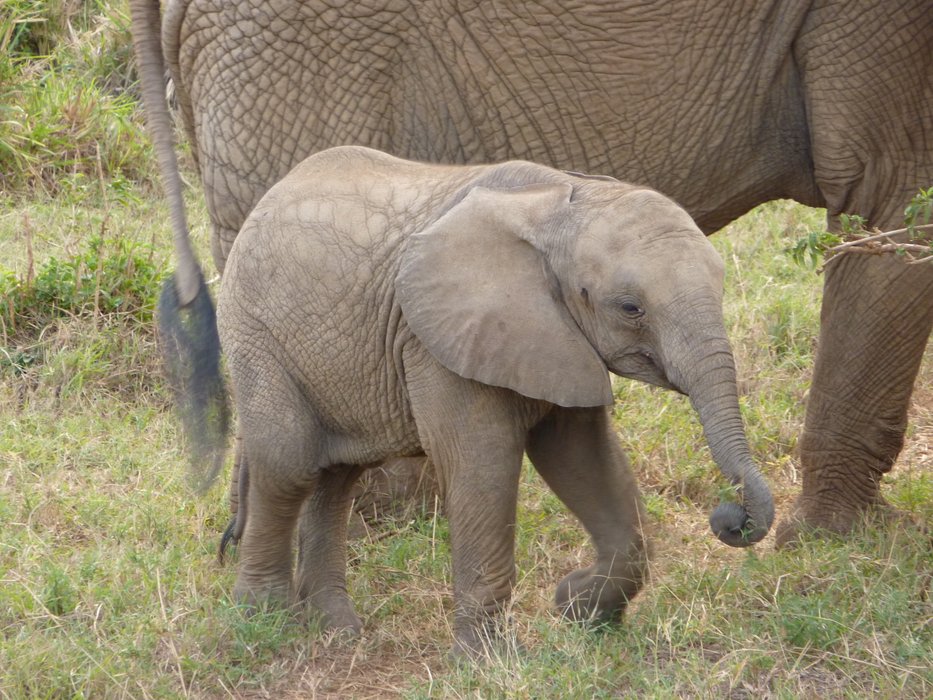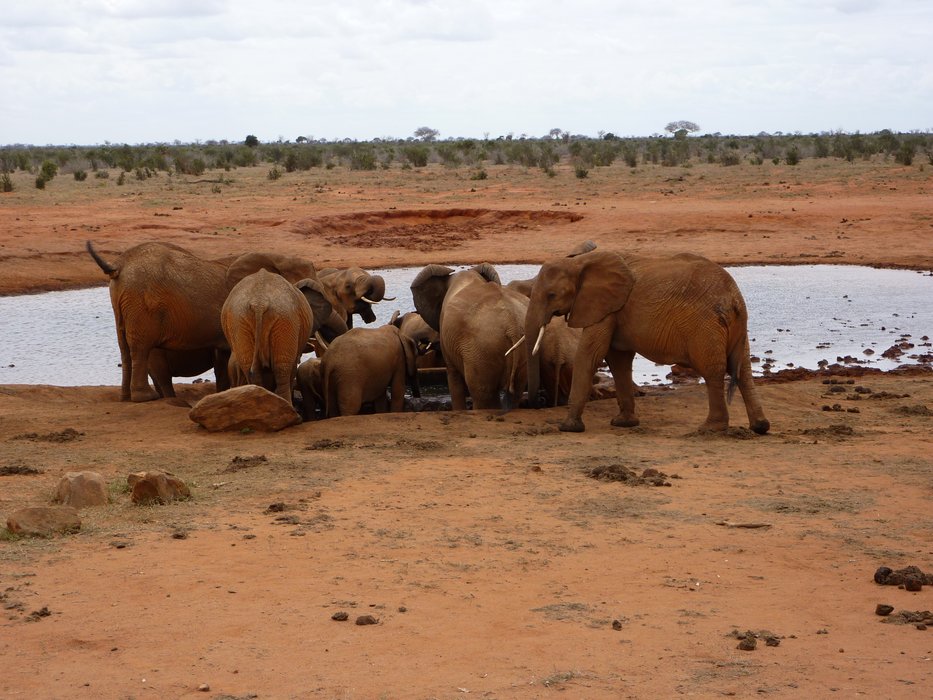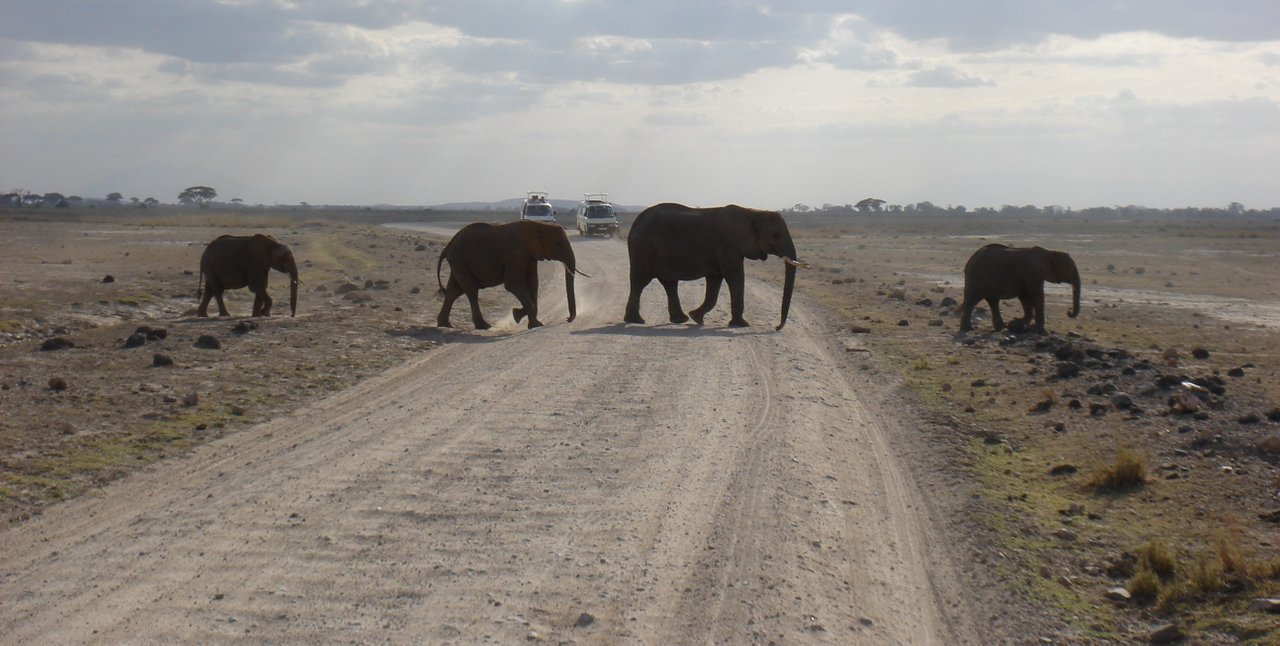 Tsavo West is where the Rhino live, but we didn't see any. In fact we only saw 3 of the 'Big Five'; these were Elephant, Lion, Buffalo, Leopard and Rhino. The latter two we missed. I suppose that could be termed as disappointing but it didn't matter to us. This was exciting, and this was adventure.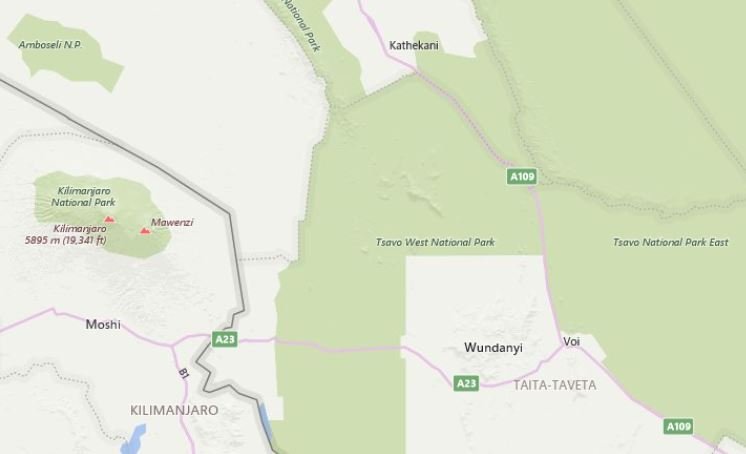 After our 3 days was up we decided on impulse to have an extra day and extend our safari to include Amboseli, which is at the foot of Mount Kilimanjaro. After bartering with Eric who insisted we paid him cash for our extension, the van once again set off westward into no mans land.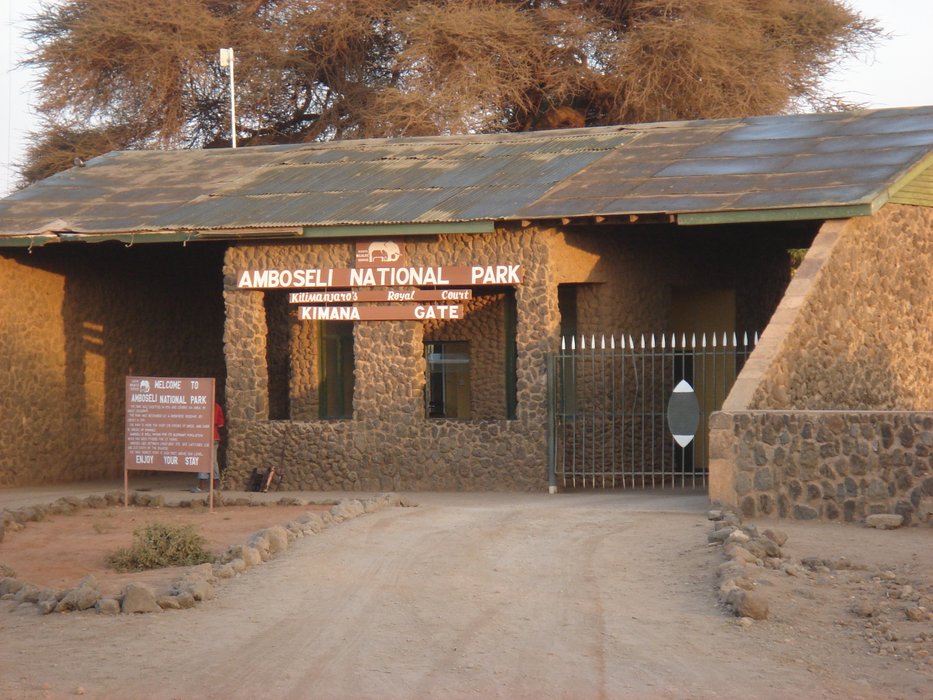 The roads were terrible, pot holes everywhere and the road seemingly went on forever with absolutely no trace of human life. Hours later we were greatly relieved to arrive at Kibo Safari Camp where we grabbed a bite to eat and then got a few hours sleep in preparation for the early morning wakeup call.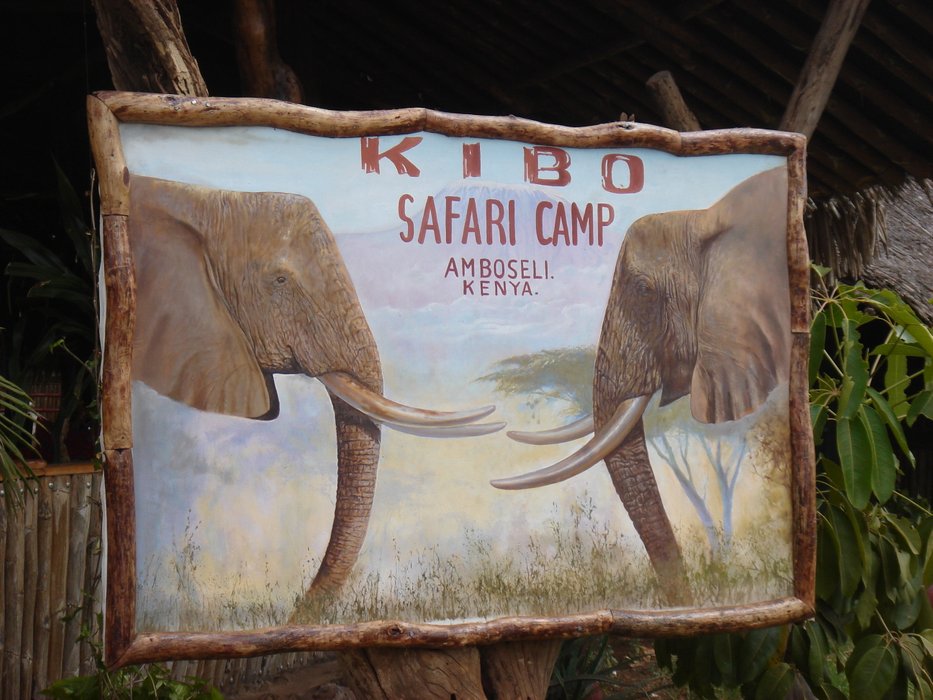 Camp Kibo was not as luxurious as Aruba Lodge, despite what you see when you click the link. Here's a snap of the accommodation we stayed in and the inside view with mosquito nets. It was adequate but definitely a step down from Aruba.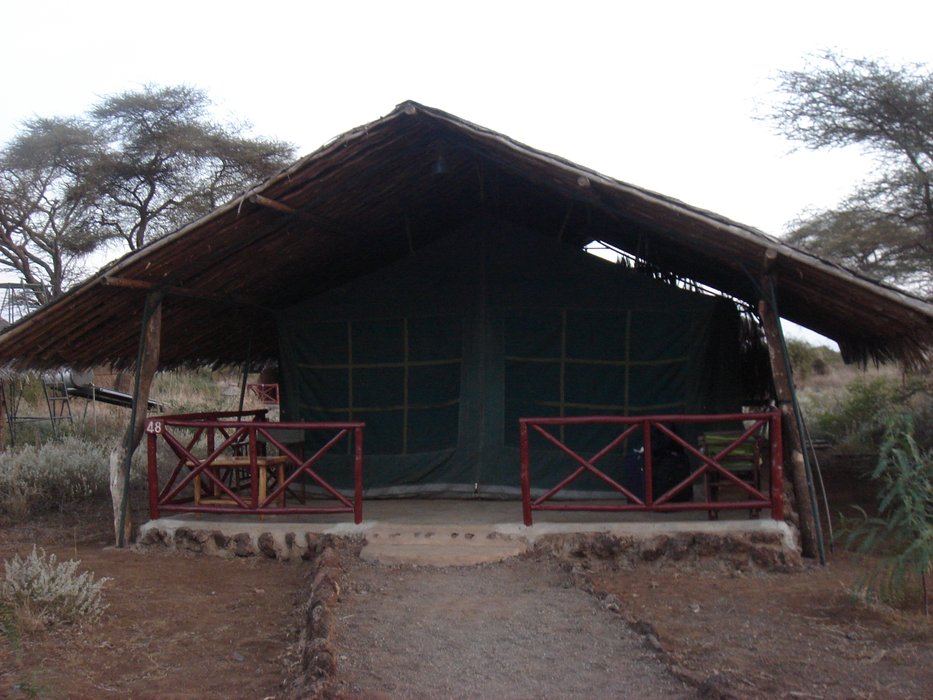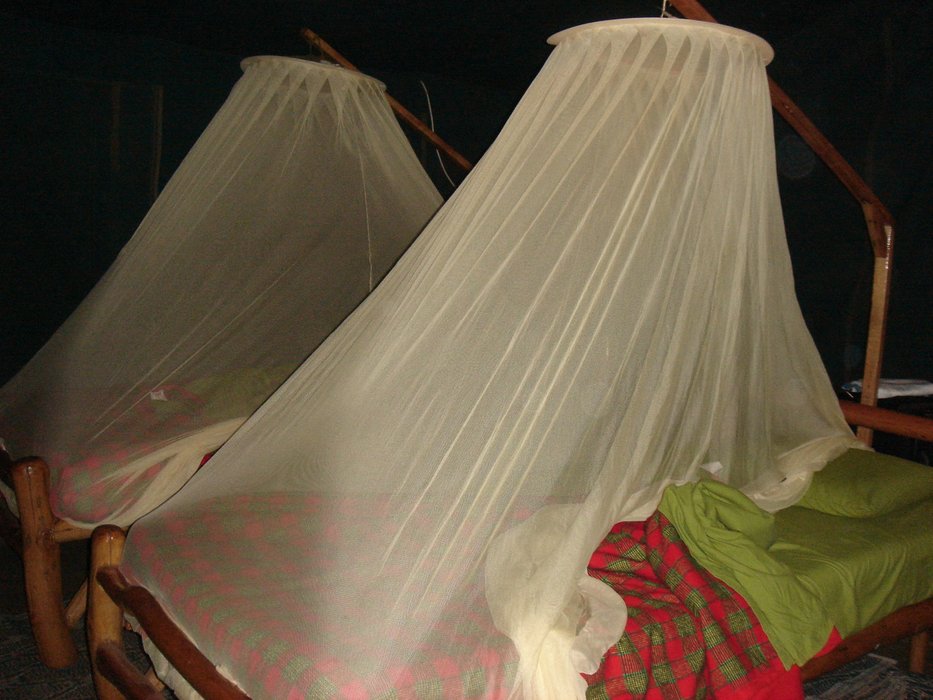 Amboseli National Park certainly did not disappoint. If we were excited on the first days we were blown away by this huge stretching savannah that was teeming with wildlife. Mount Kilimanjaro was ever present on the horizon with its snow capped peak and we were positively quaking with excitement.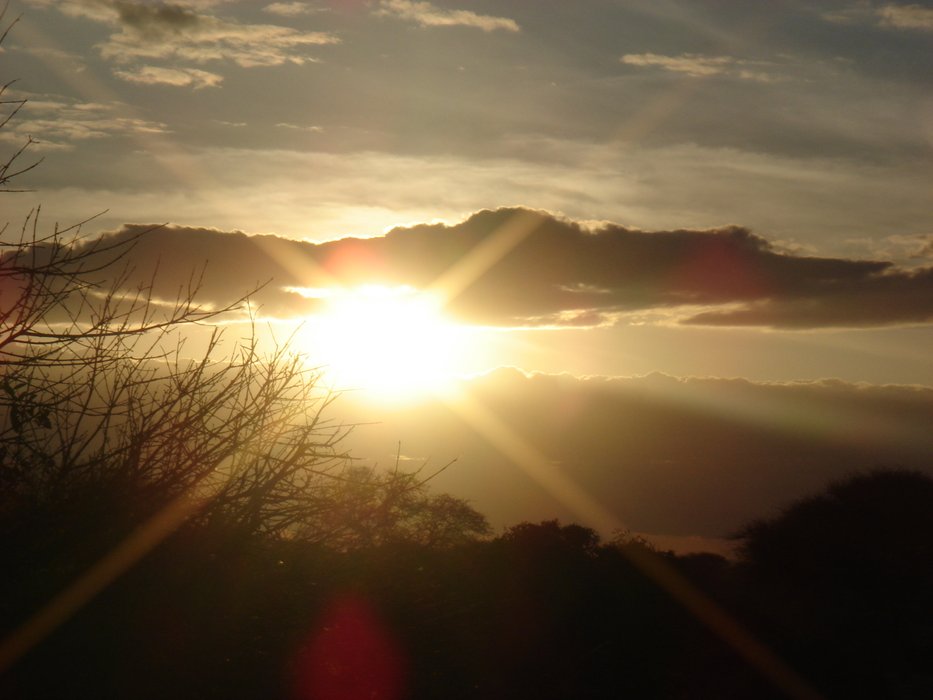 Animals were everywhere; Wildebeest, Ostrich, Zebra, Antelope, Vultures, Buffalo were to be seen in great quantities.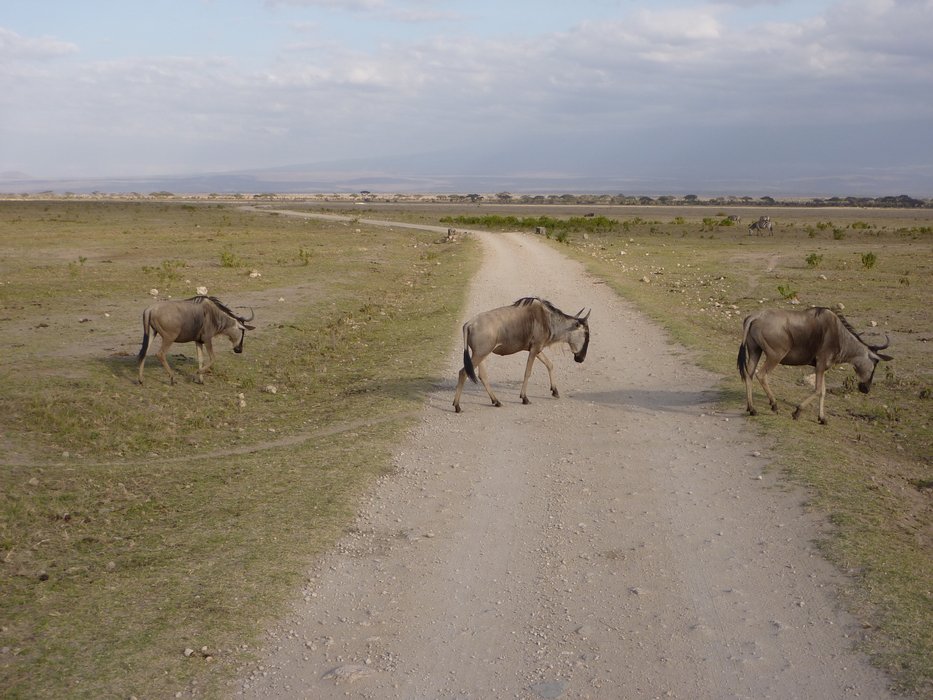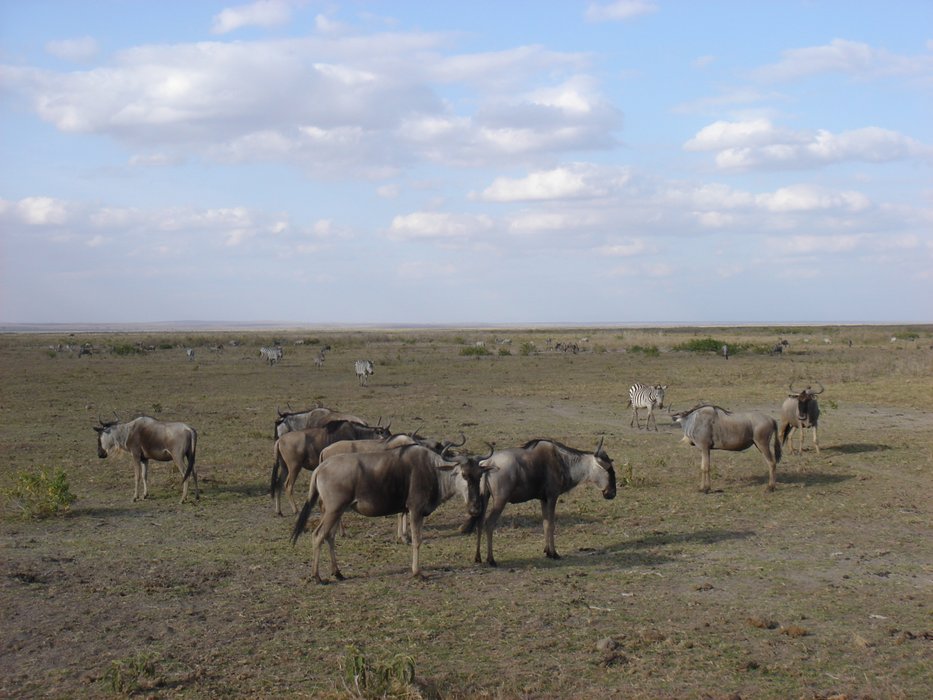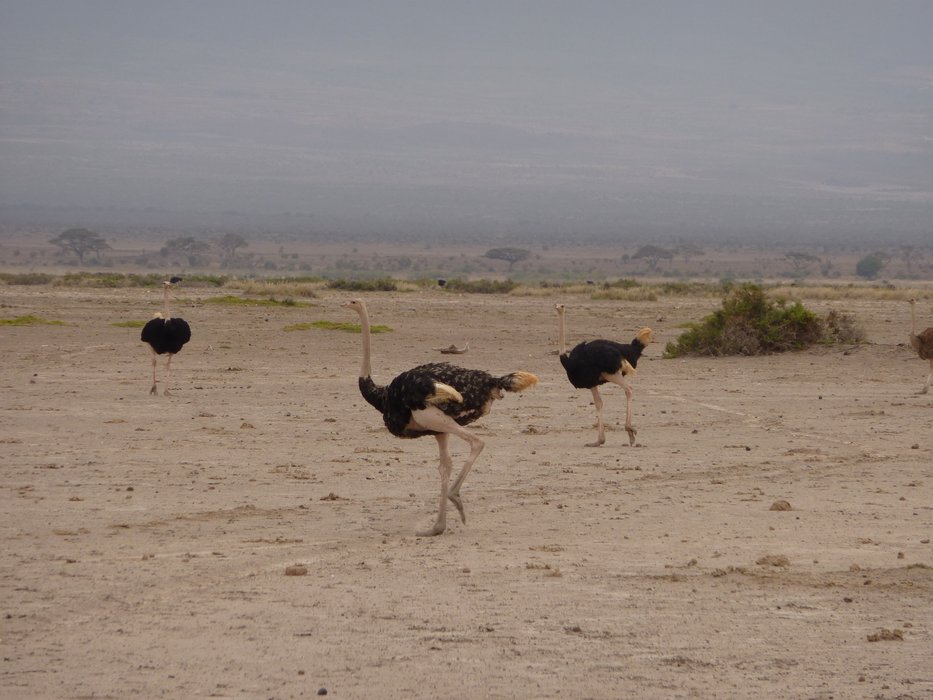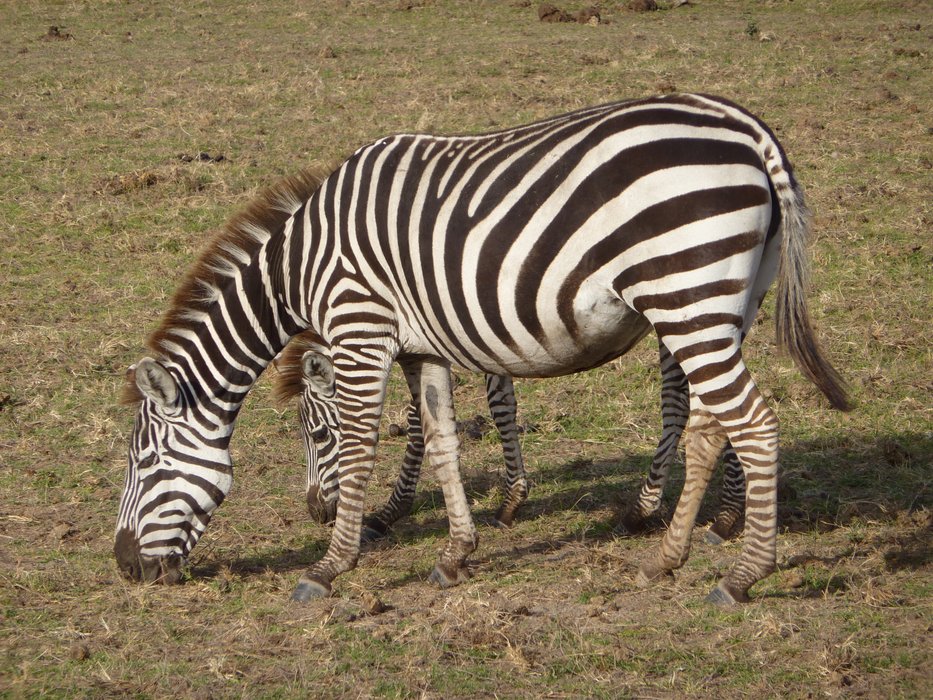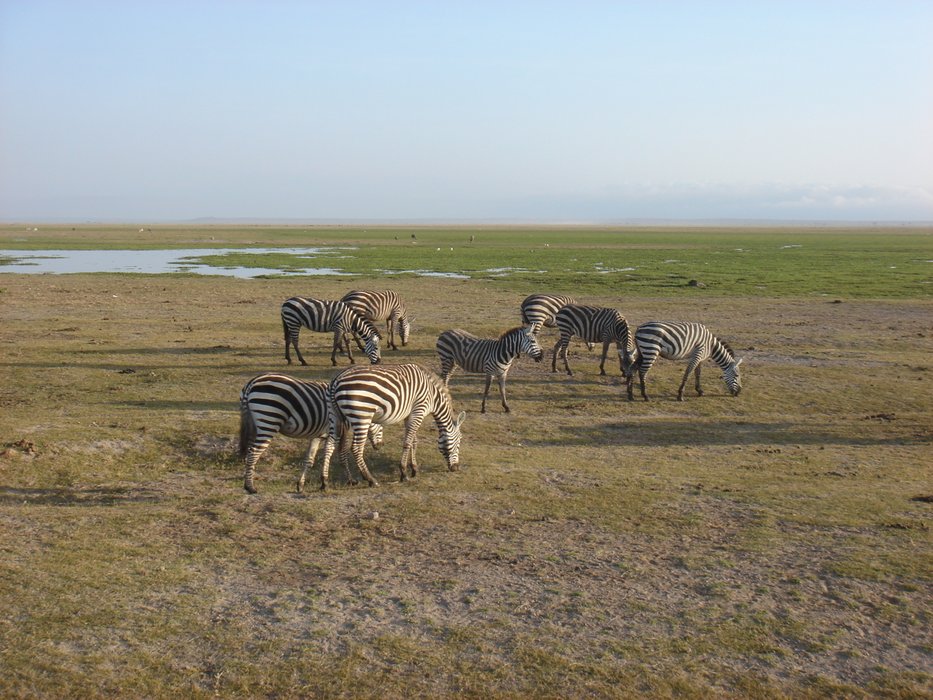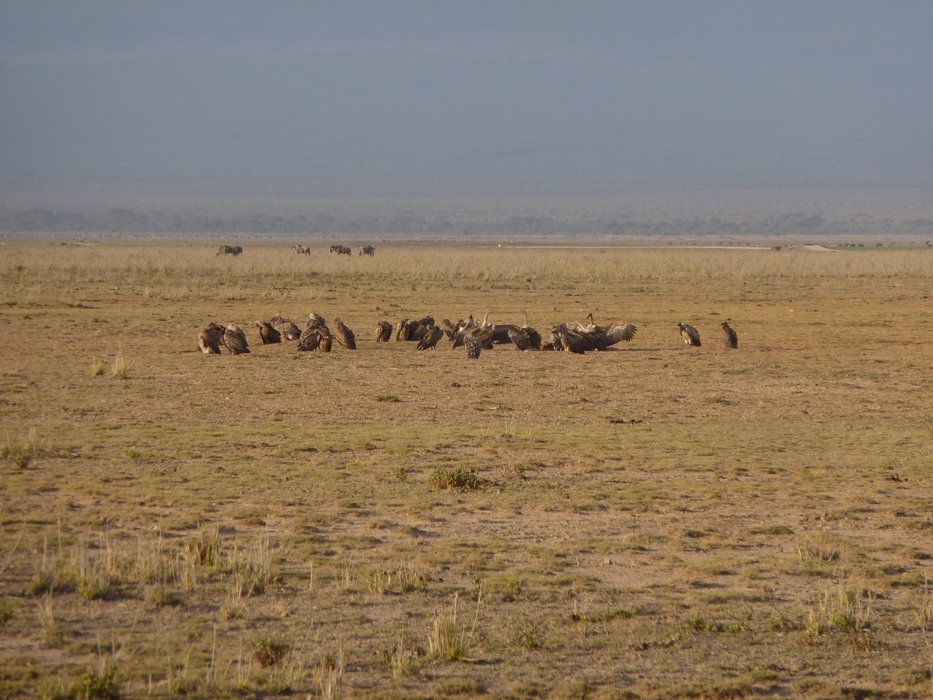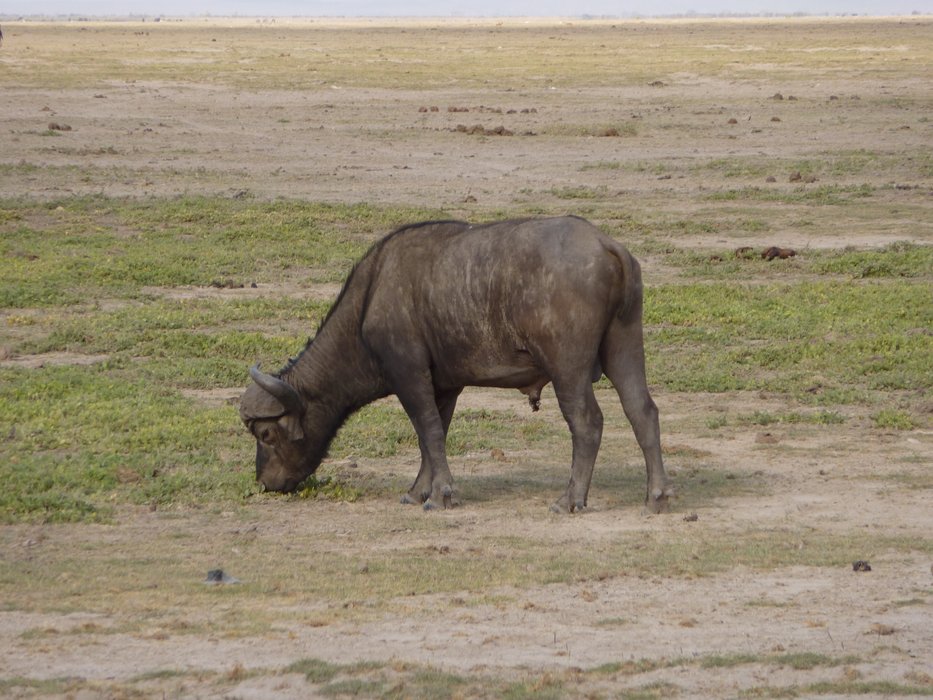 Big cats however were still elusive. We found several prides of Lions but they were so far away we could not take any photographs that were impressive. These two really didn't want to know.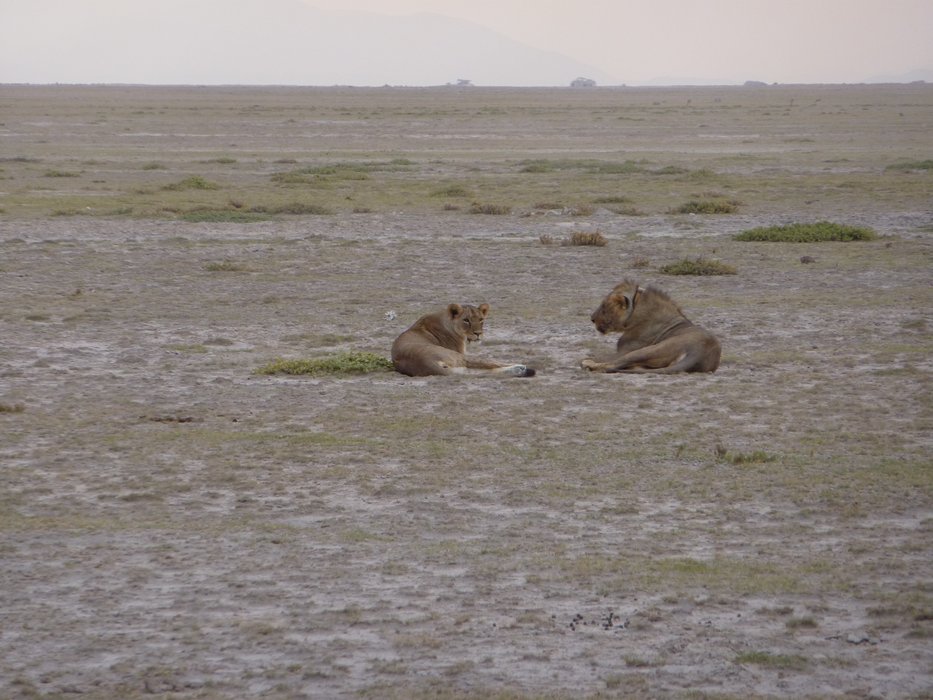 Some impatient people were banging on the sides of their vans trying to gain their attention but much like house cats, they were simply lazing around and completely uninterested in the tourists.
Once we heard on Eric's radio that some Cheetah brothers were roaming about, but they were gone by the time we reached the large contingent of vans desperately trying to spot them.
Eric explained to us that the fastest running mammals on earth were extremely shy and seeing one was very rare.
This Hyena was having a snooze until Eric went a little too close and banged his van door to wake it up. It then scarpered off at speed; they are not too brave when alone.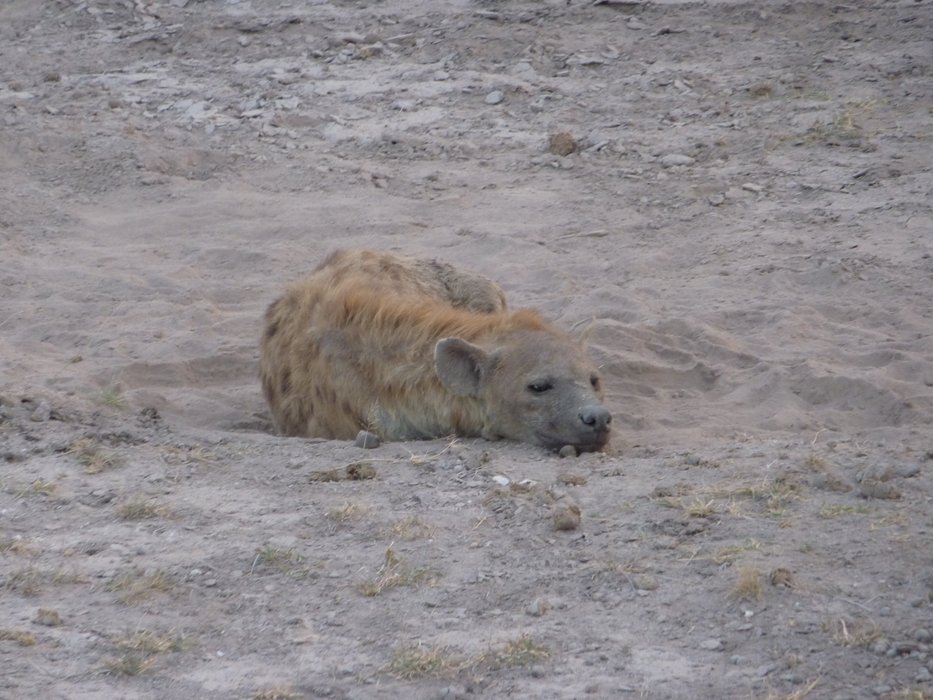 We saw quite a few corpses scattered about. Life on the savannah is hard for the non carnivore creatures. They get eaten on a regular basis and the evidence is left for all to see.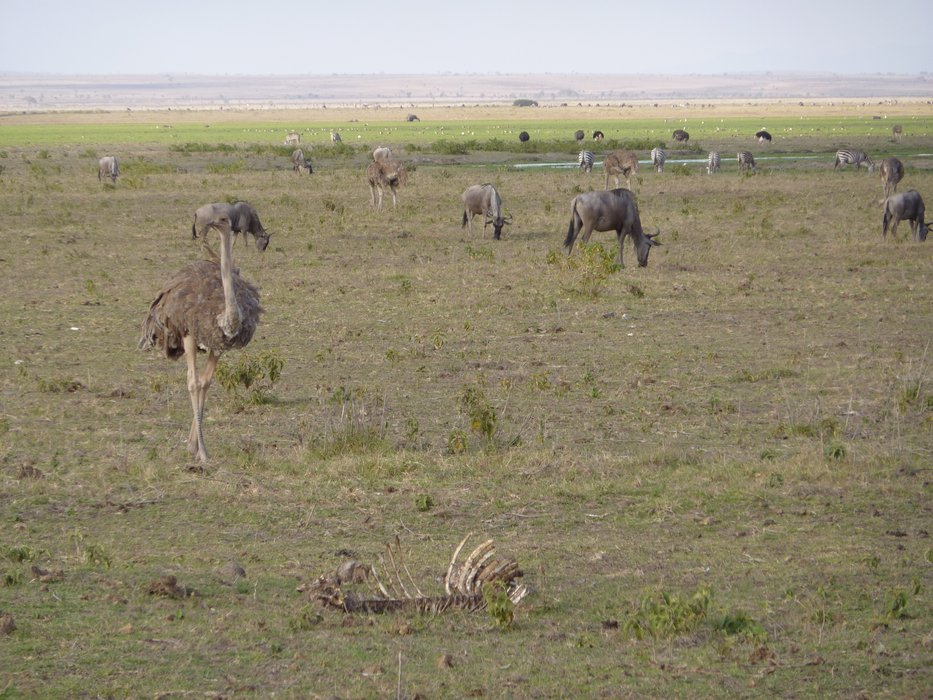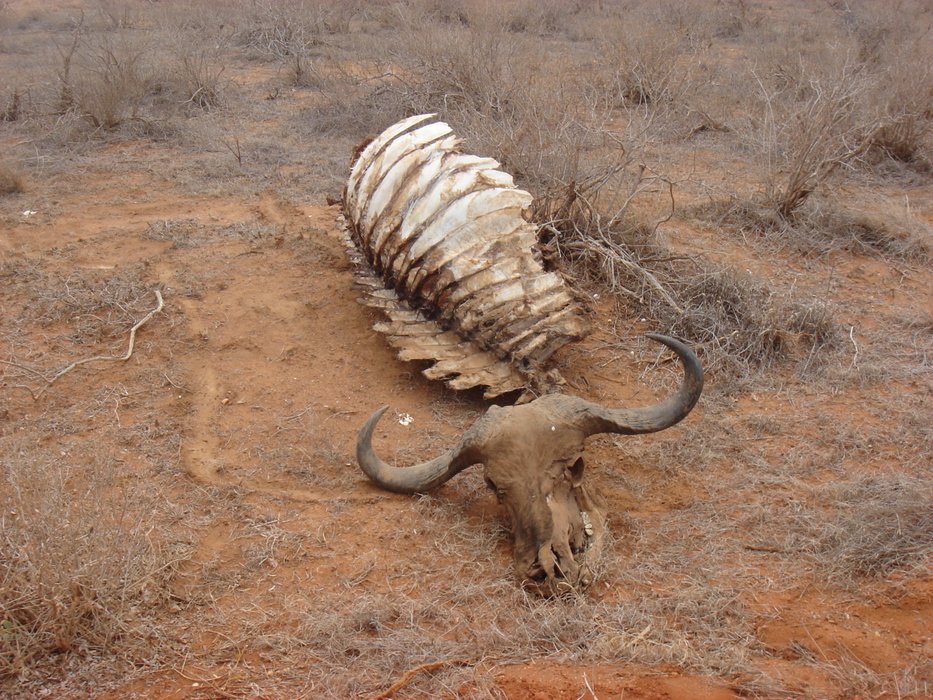 Eric seemed quite proud to pose next to this Buffalo carcass for a photograph. I kept wondering if some prowling Leopard was waiting to pounce on us all while we were distracted and out of the van. There are no safety checks out in the wilderness.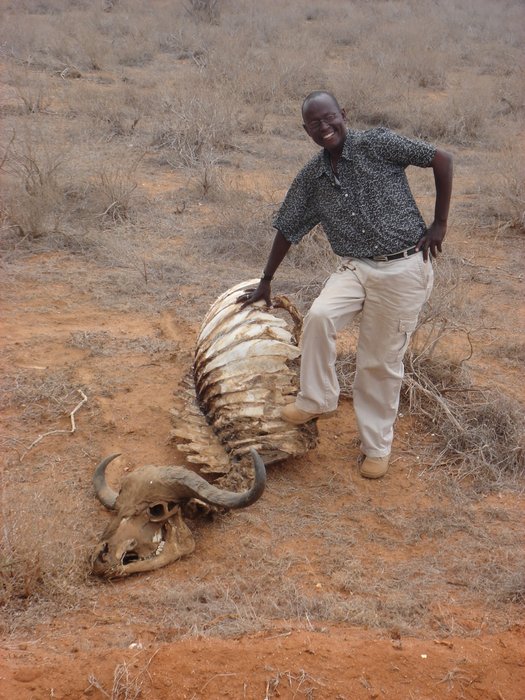 We were sad when it was over and we had that long trip back to Mombasa. I would love to do another safari one days but this time the Maasai Mara or Serengeti.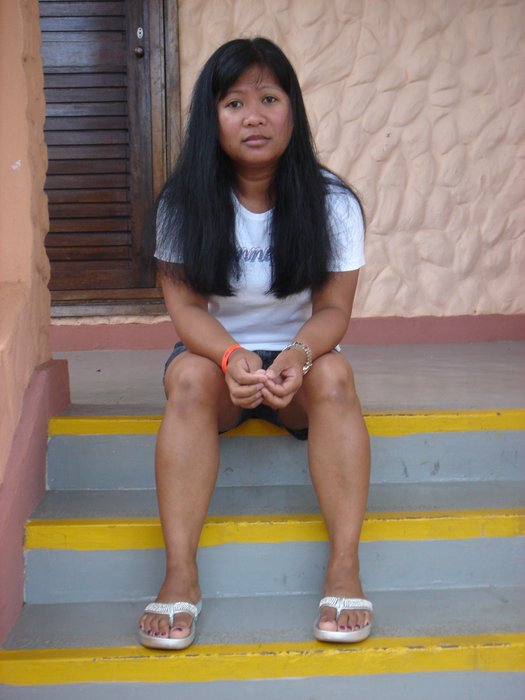 Maybe, next time @bingbabe.
All photographs were taken by myself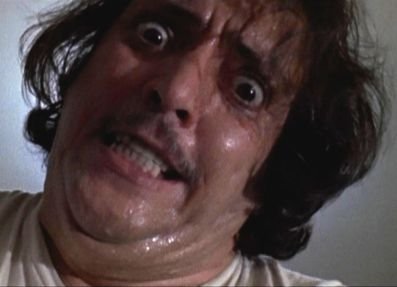 If you found this article so invigorating that you are now a positively googly-eyed, drooling lunatic with dripping saliva or even if you liked it just a bit, then please upvote, comment, resteem, engage me or all of these things.