It can be worth going back to see if anything has changed, especially when you didn't get in the first time.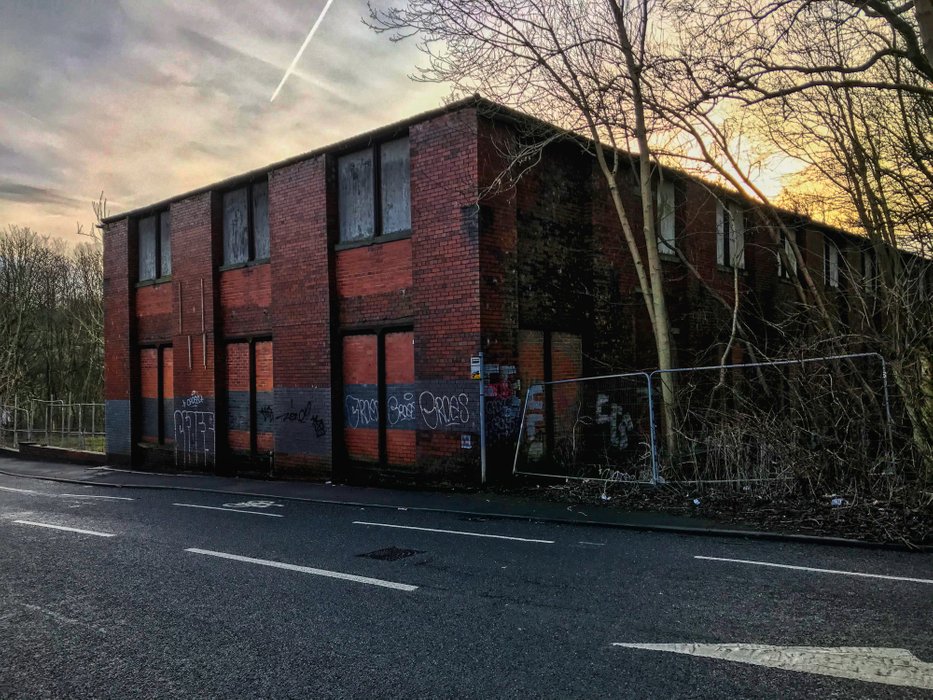 When doing Urban Exploration this motto holds true.
Time and time again I have revisited blocked and boarded up locations, only to find the demolition dudes have visited and opened up a nice hole for me to scramble through.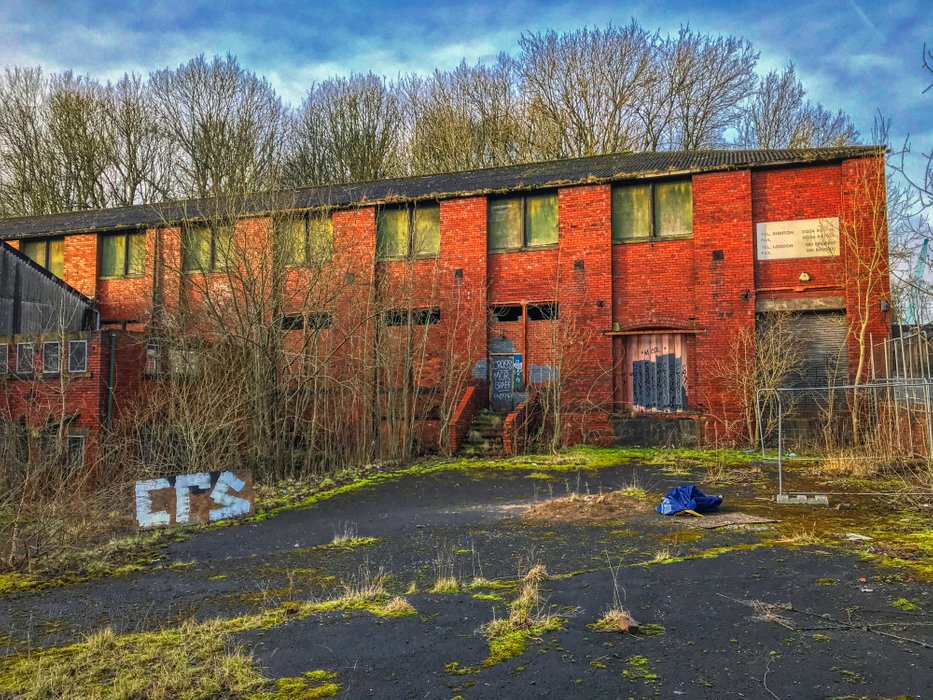 Now you may think these guys are criminals, well yes they are but without them, we 'barely legal' explorers wouldn't have access to half the places if it wasn't for their reckless vandalism.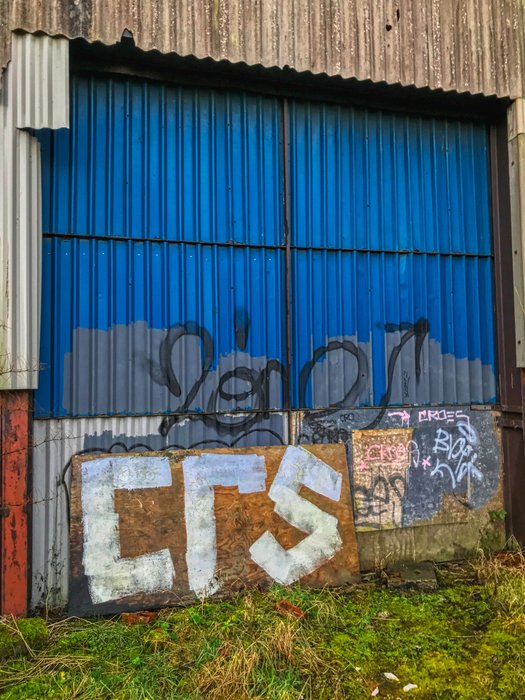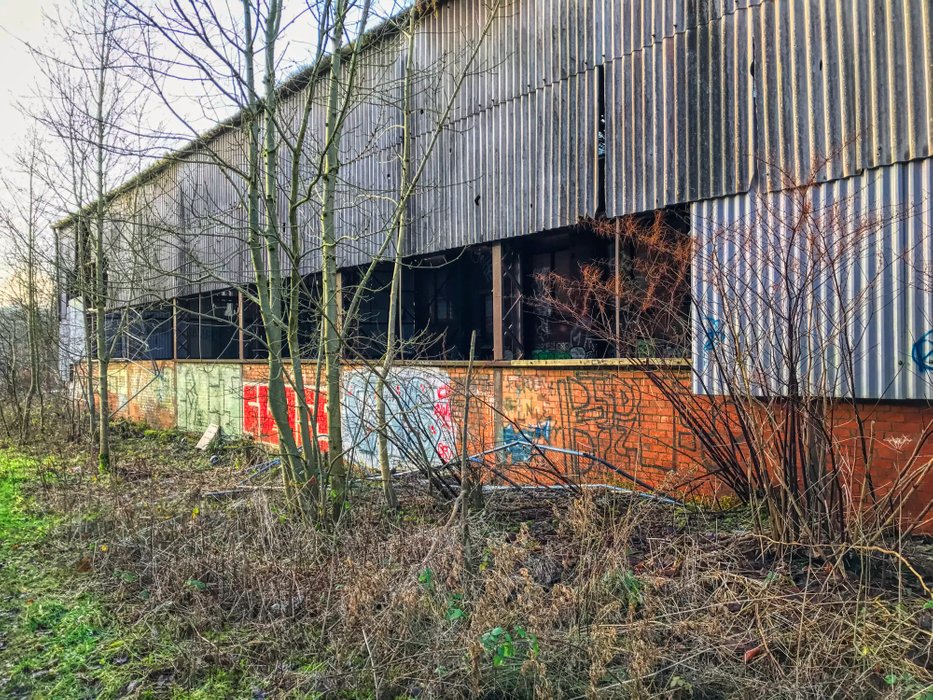 In December 2018 I visited Broddock Ltd, an ex-paper mill come furniture factory in its latter years only to be greeted by hastily slapped on concrete bricks.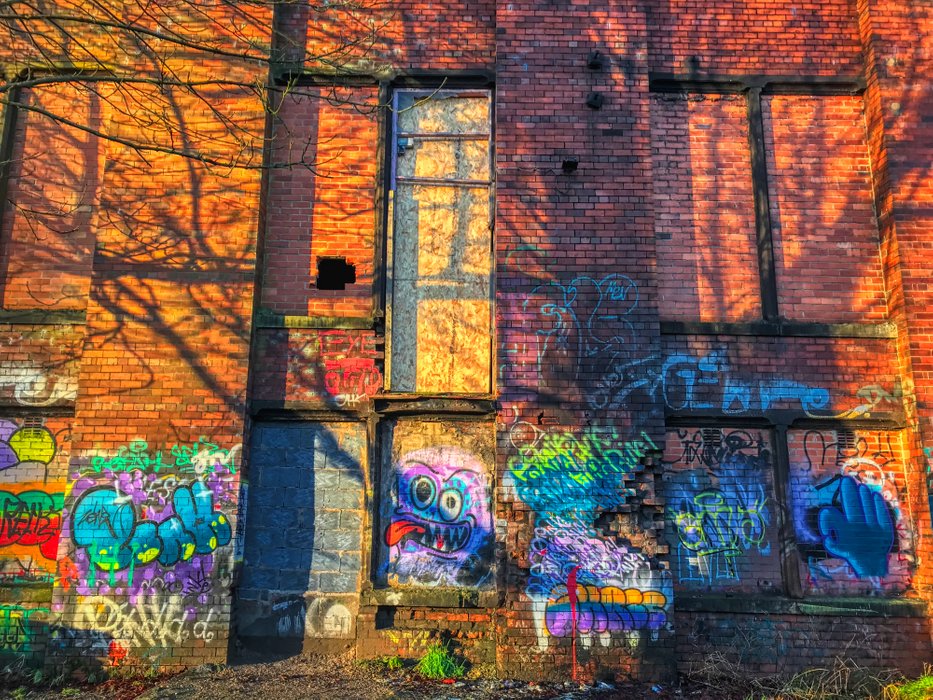 ...'December 2018, all sealed up and nowhere to go'...
Some weeks before there was a gaping hole but I had visited without a light, bookmarking the location for a repeat. Then it was sealed and I was unduly pissed off at the time.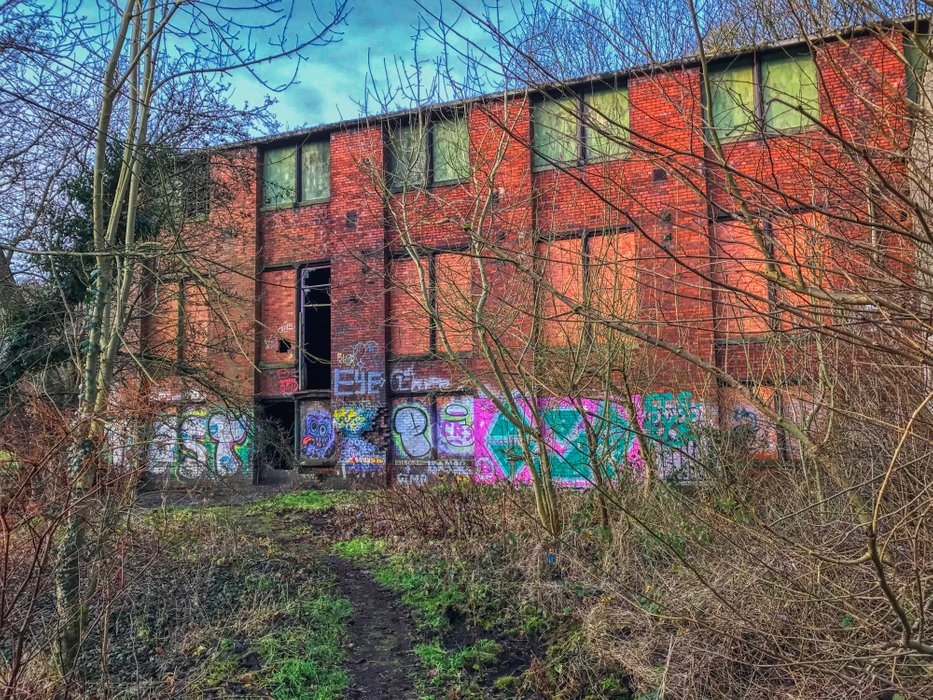 ...'current times, oh... how things change'...
The gaping hole is now back but I don't much like doing mills alone. They are creepy as fuck but still have some kind of pull to entice me inside.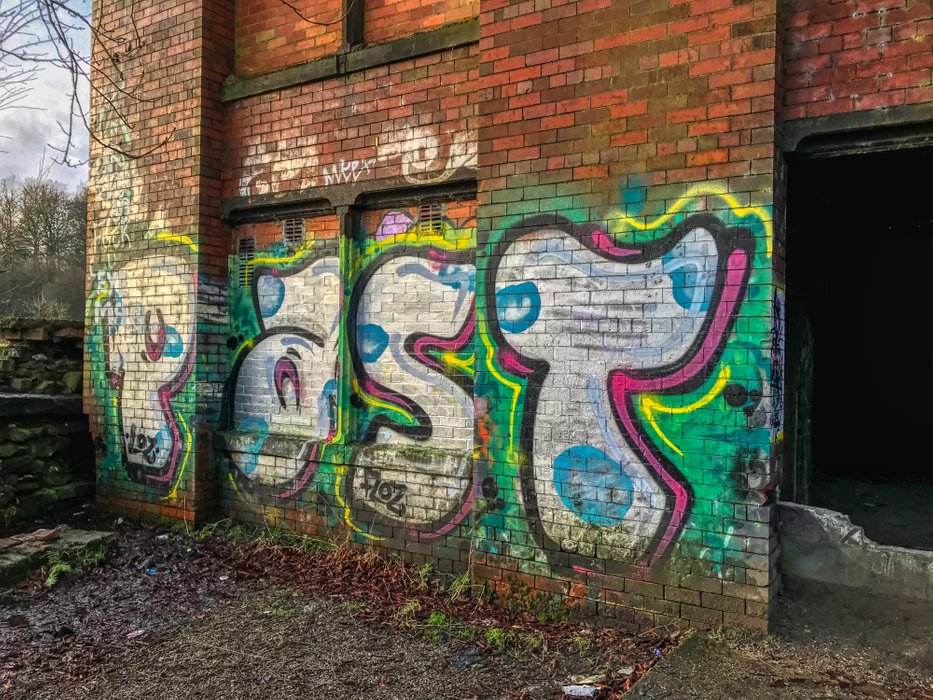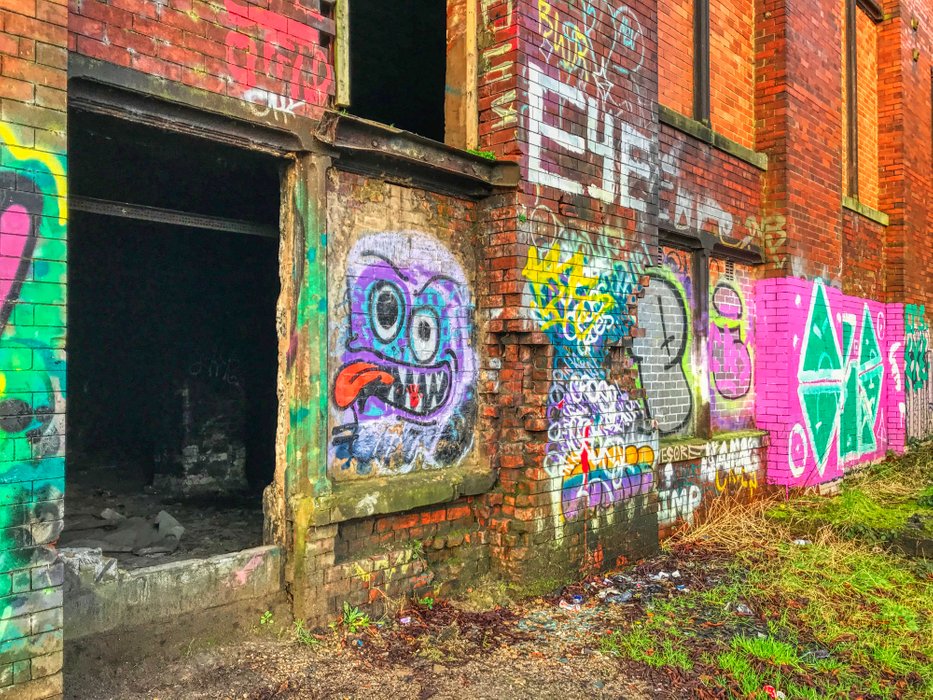 In blackmailing @dismayedworld with a KFC in order to gain me a temporary partner, she very reluctantly accompanied me to Broddock Ltd last December (2019).
I had to ensure moaning and complaining every step of the way but it gave me the courage to go in.
The external views have been covered with my original post and so this one focuses more on what's inside.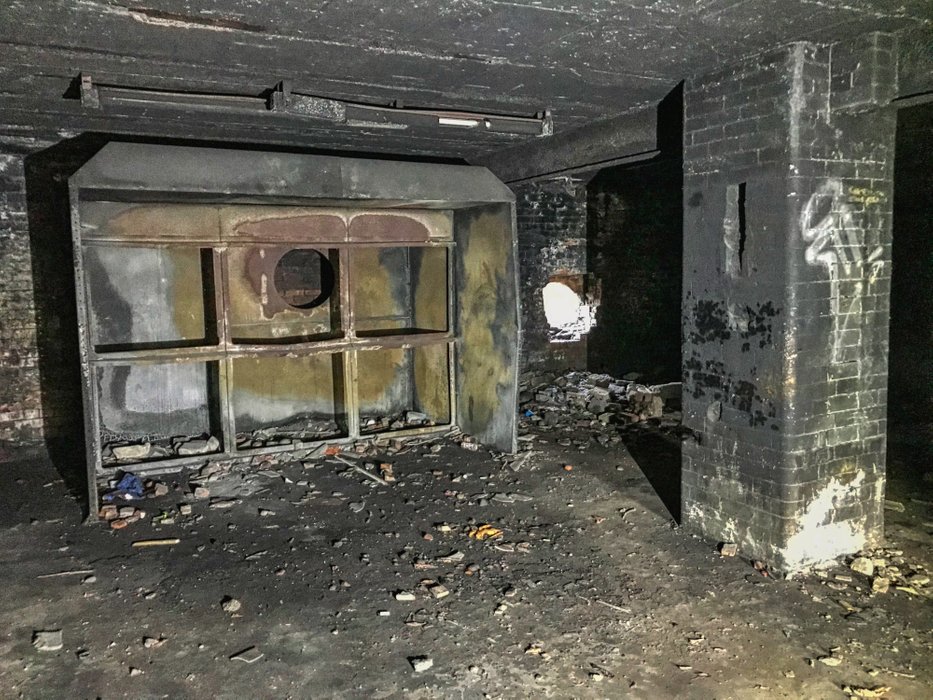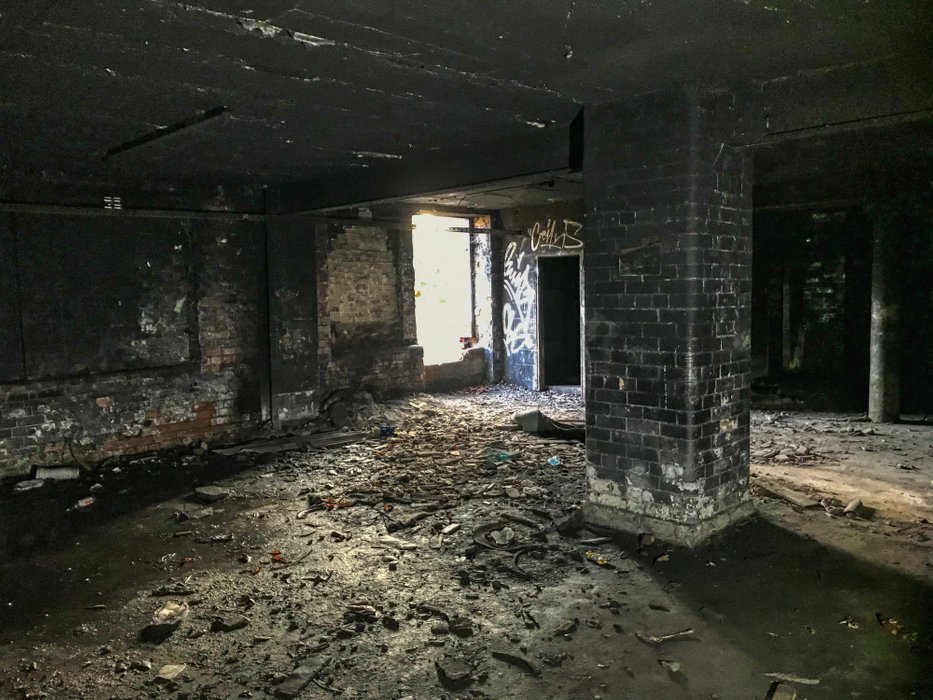 The ground floor was damp, wet and full of puddles. We had to leap around trying to avoid them in order to get into what we thought was the main building.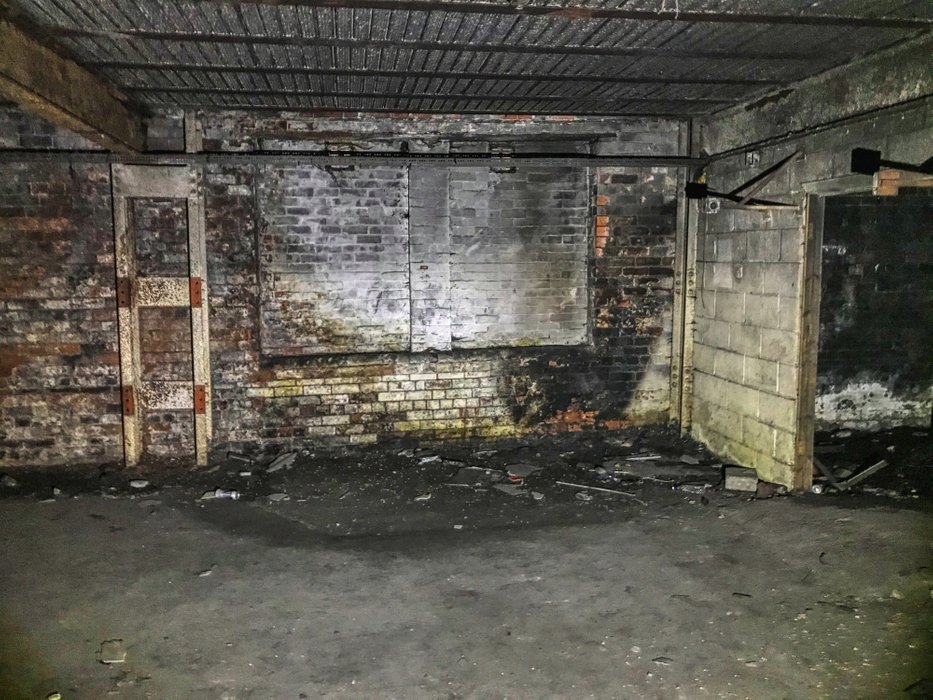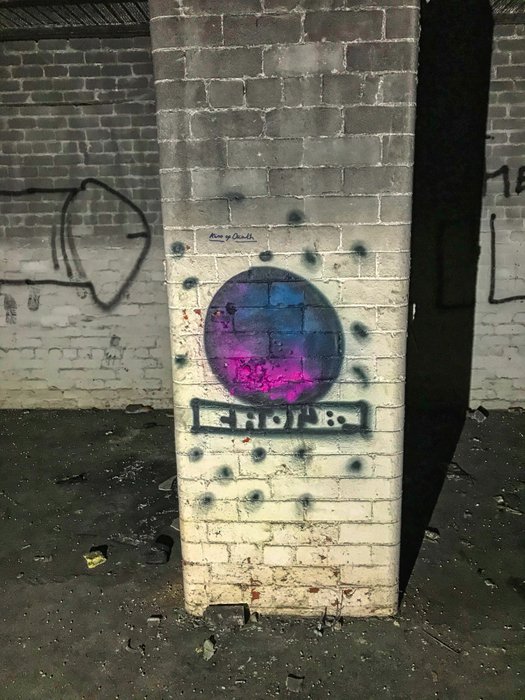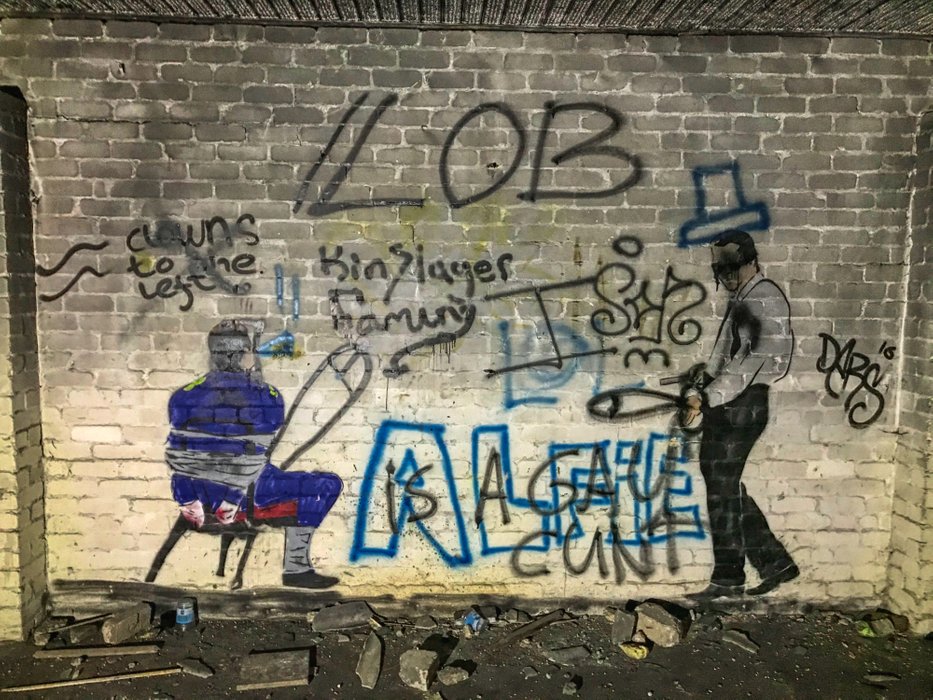 Graffiti was in plentiful supply, with a lot of cock shots in this particular area. Great if it's your thing I suppose.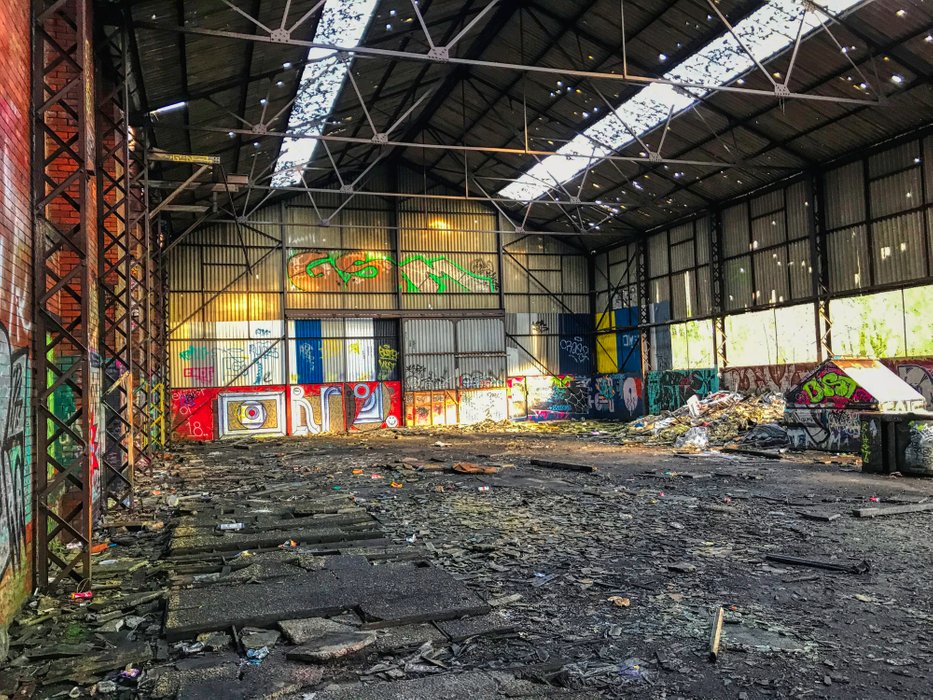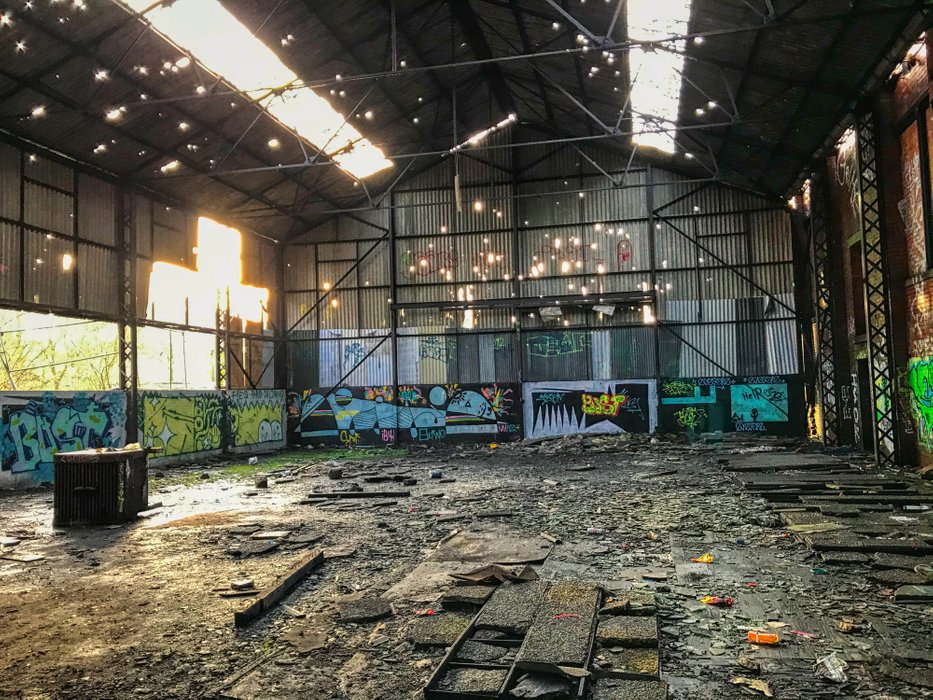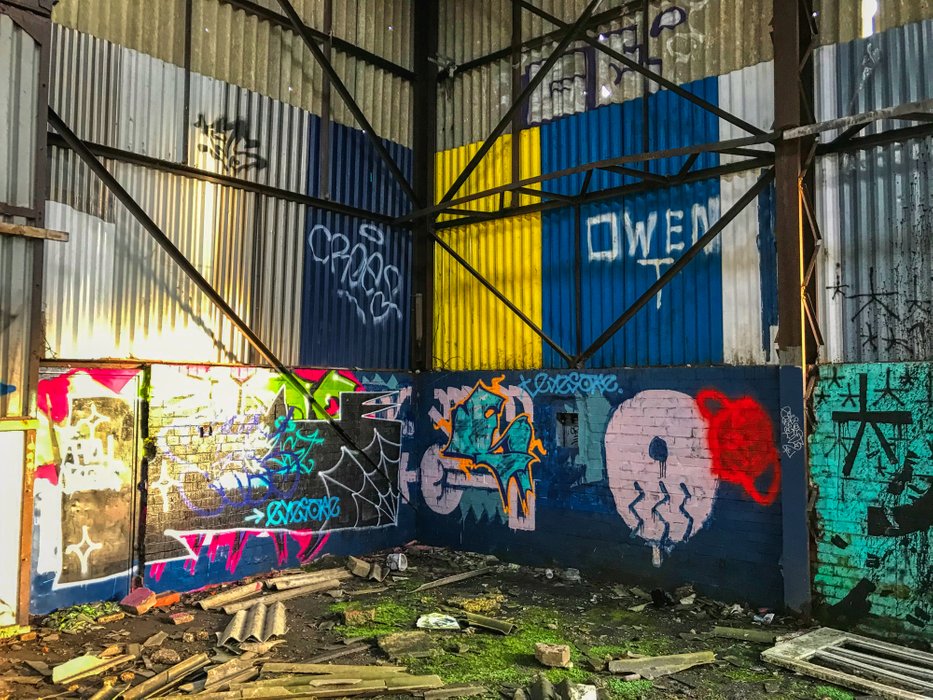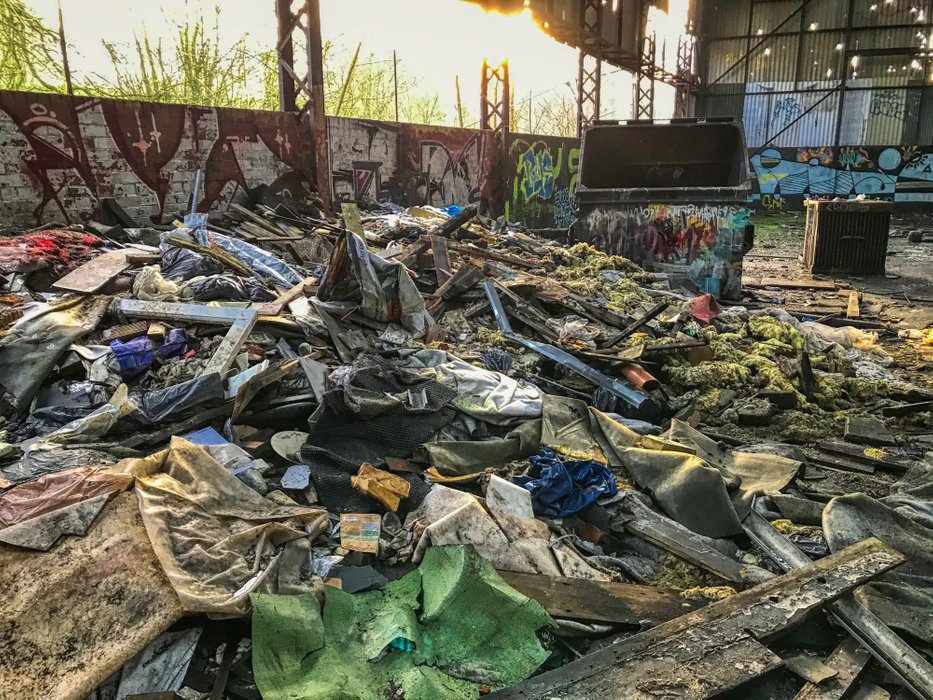 This large building is some kind of attachment to the original. All the crap seems to have mutated here and it was stacked up in places.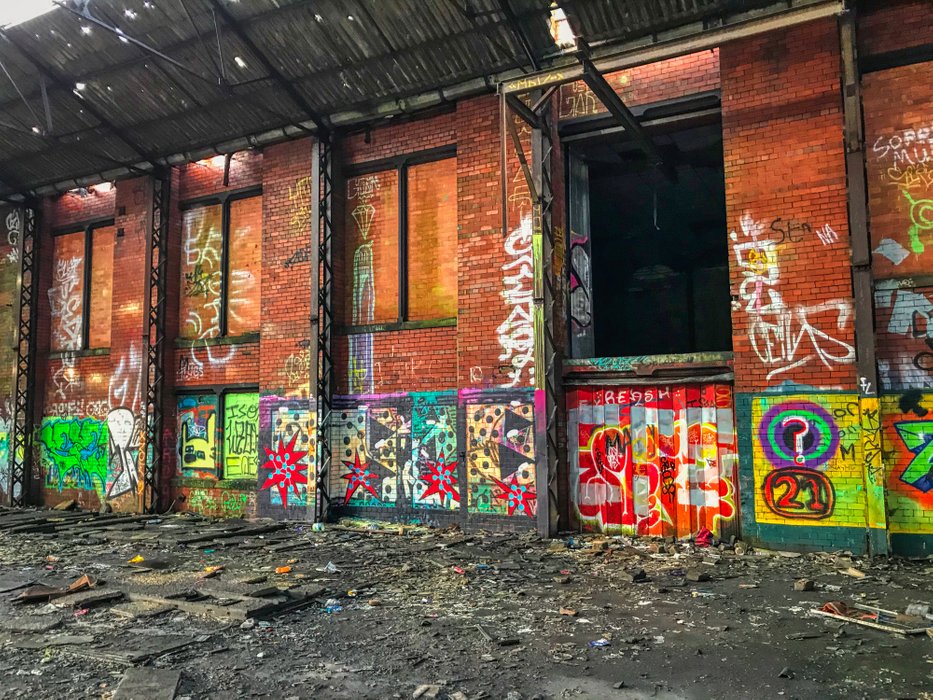 You can make out the original building due to the red colouring. I wonder if this part was added when it was a furniture factory?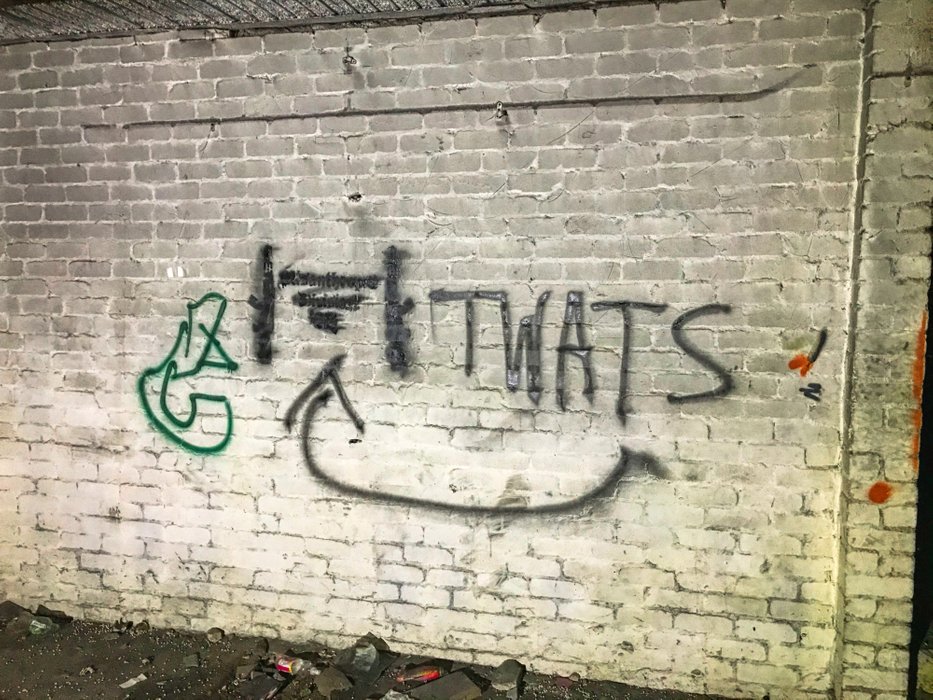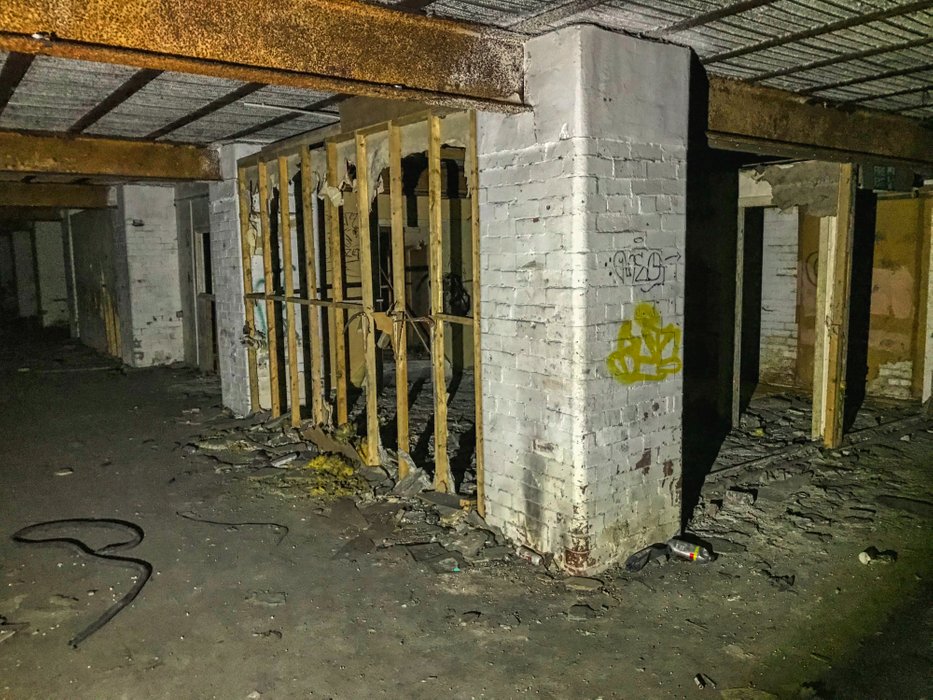 Inside was very dark which is quite normal. Most windows and doors are still boarded up and so you need those big lights to see anything.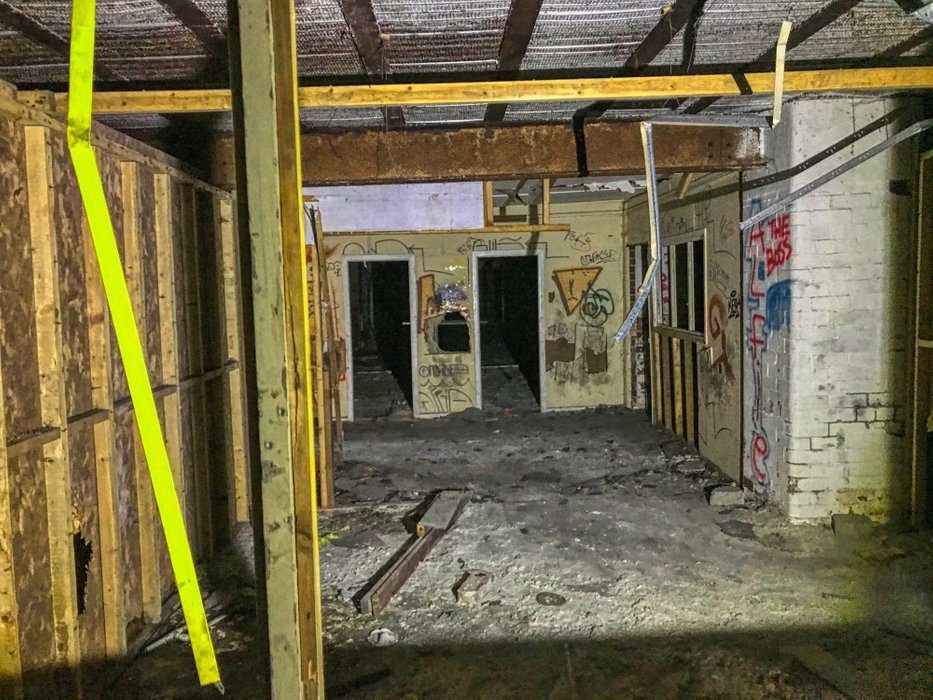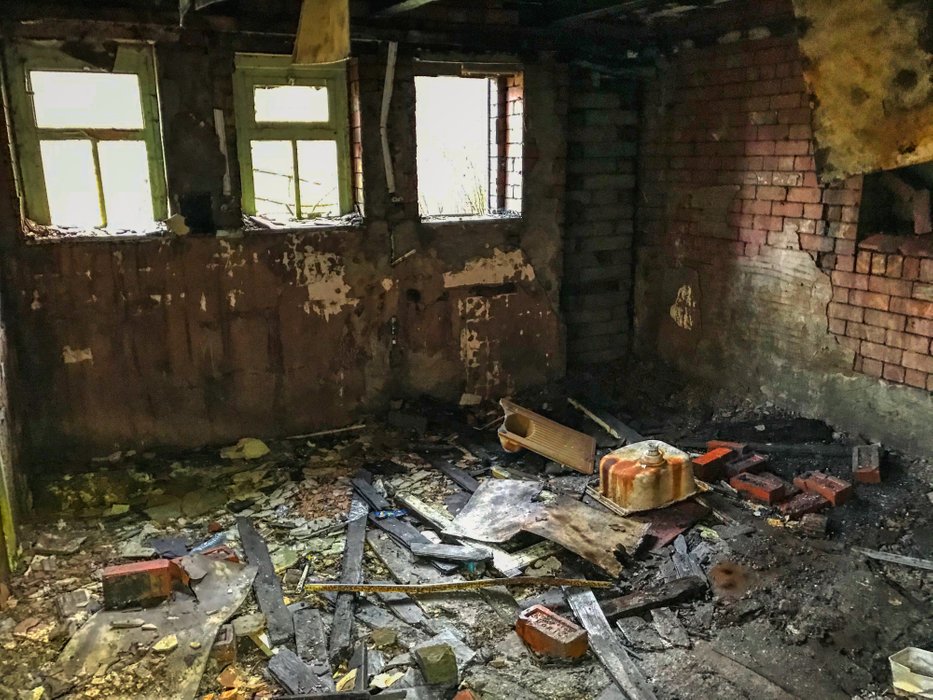 These were offices once through here there's little left now.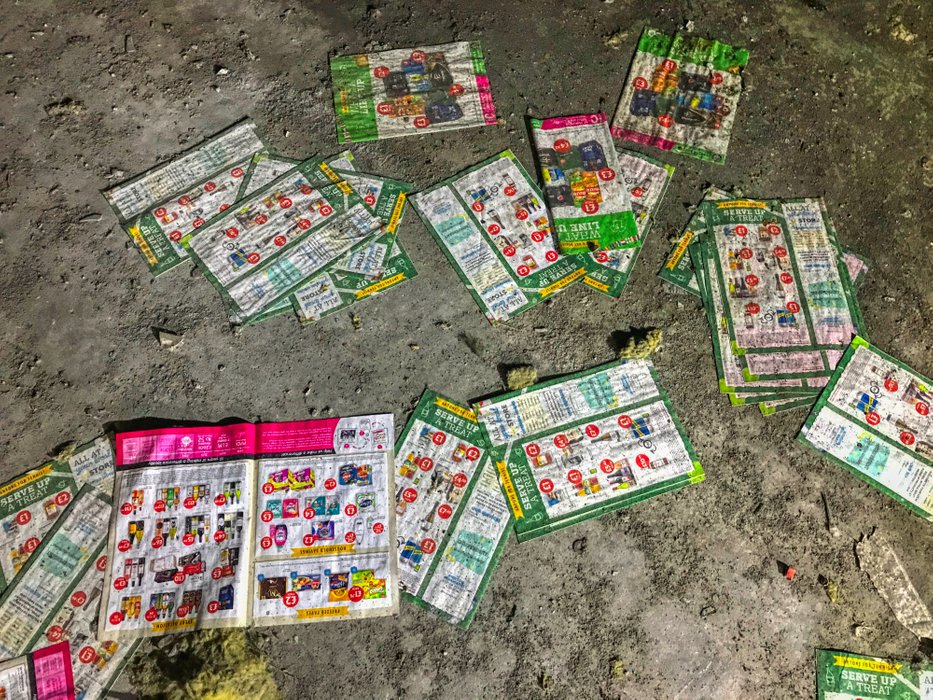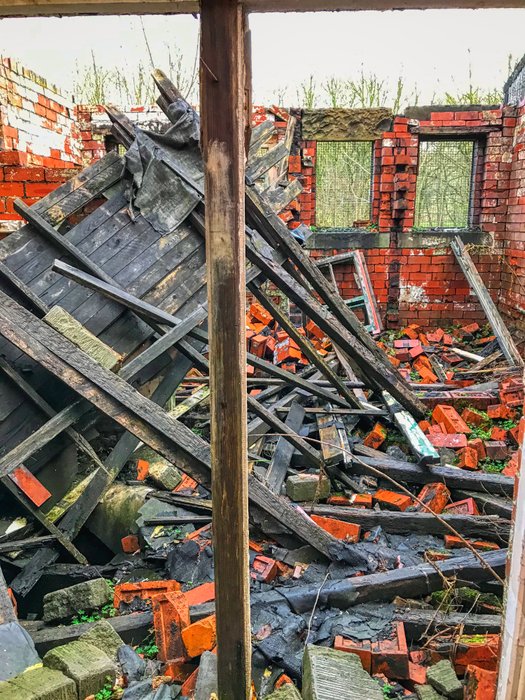 Most of Broddock Ltd has held up well, but some rooms break the rules sporting collapsed roofs.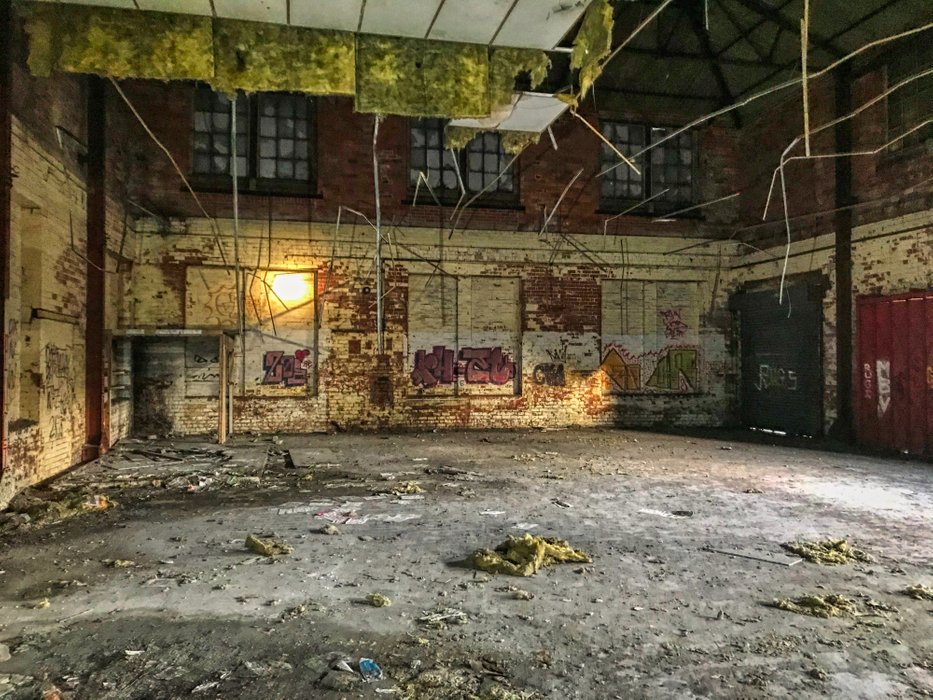 We couldn't find any stairs, just a ramp, and a lift shaft.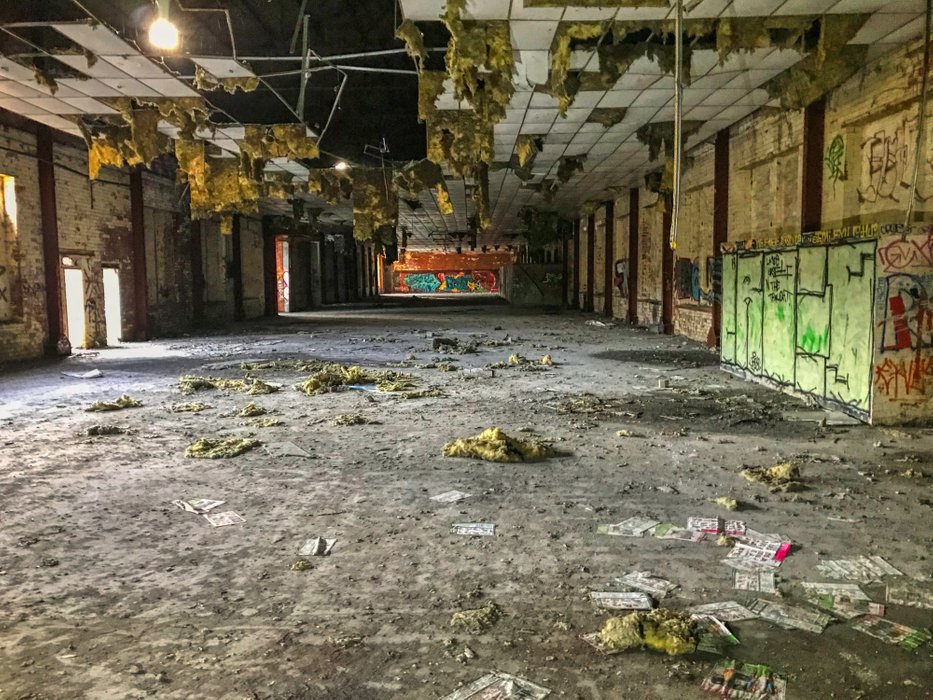 The top floor was huge and very empty. This would be great for 5-a-side football. They could leave the graffiti for extra flavouring; most of it wasn't so bad.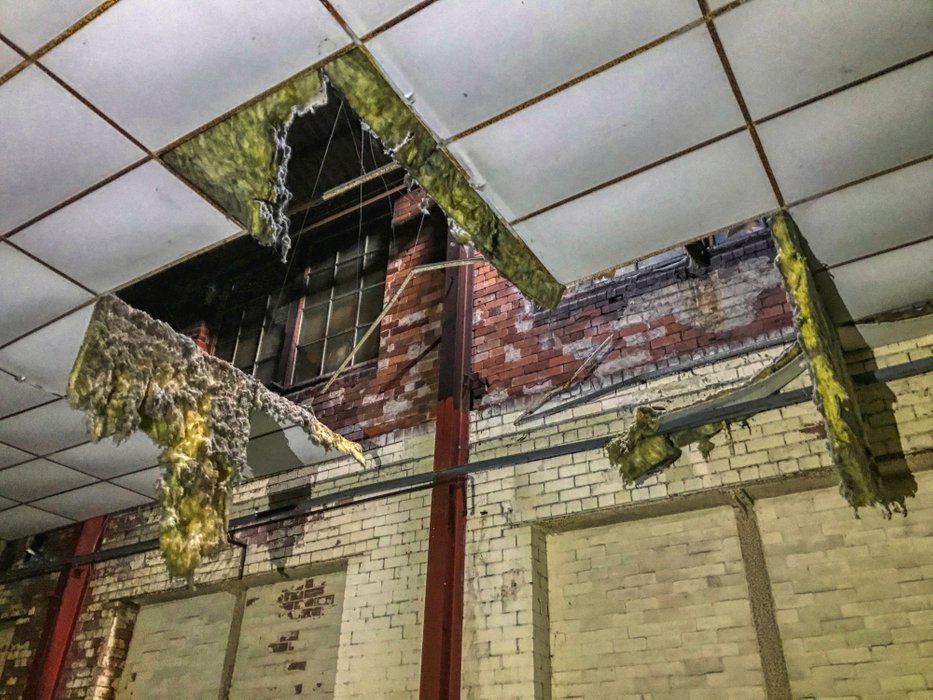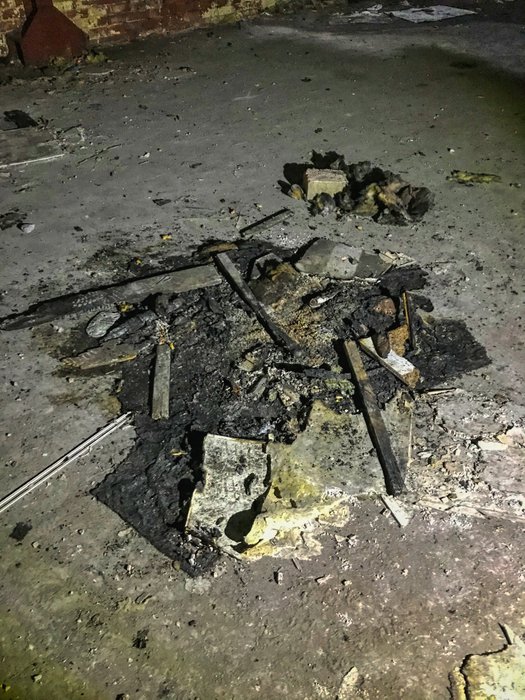 Someone had started a fire here. Given the size of the top floor, it probably wouldn't get out of control but breathing may present a few problems as there's nowhere for the smoke to escape.
We saw no bones or skeletons and so the arsonists likely escaped.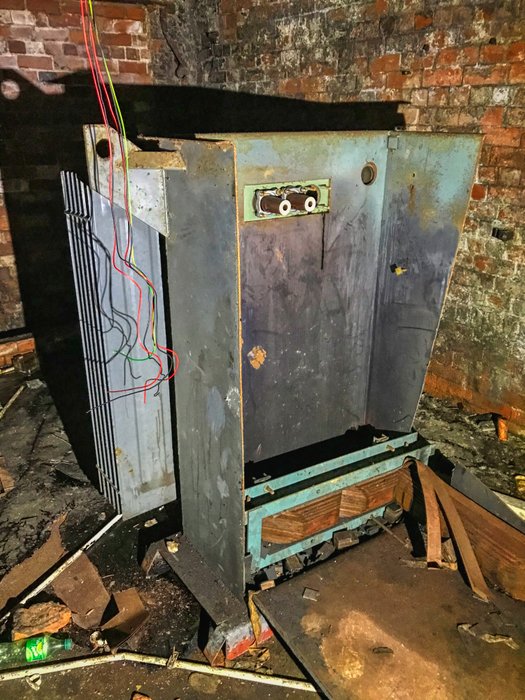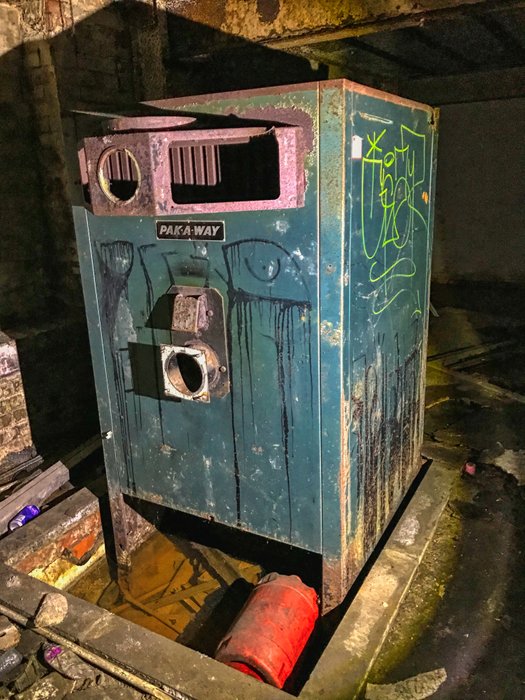 Not sure what this is, but it's not a safe. There's nearly always a safe in mills.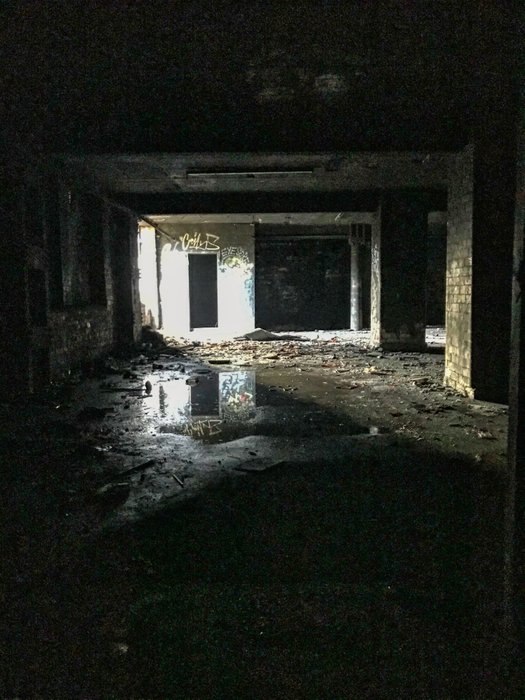 You always seem to get a creepy shot; this one's a little dark but still retains some atmosphere.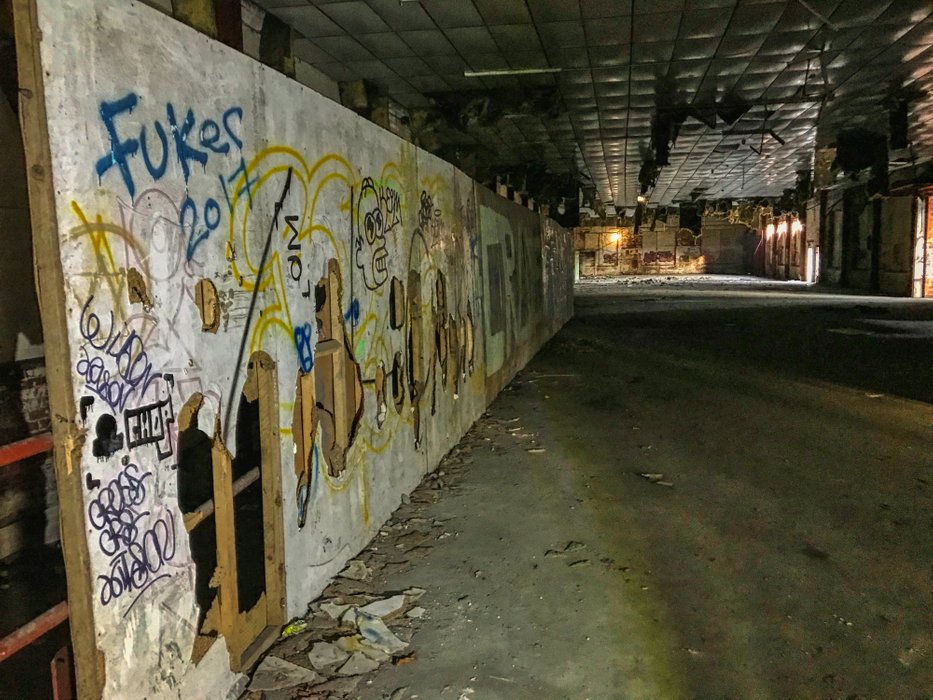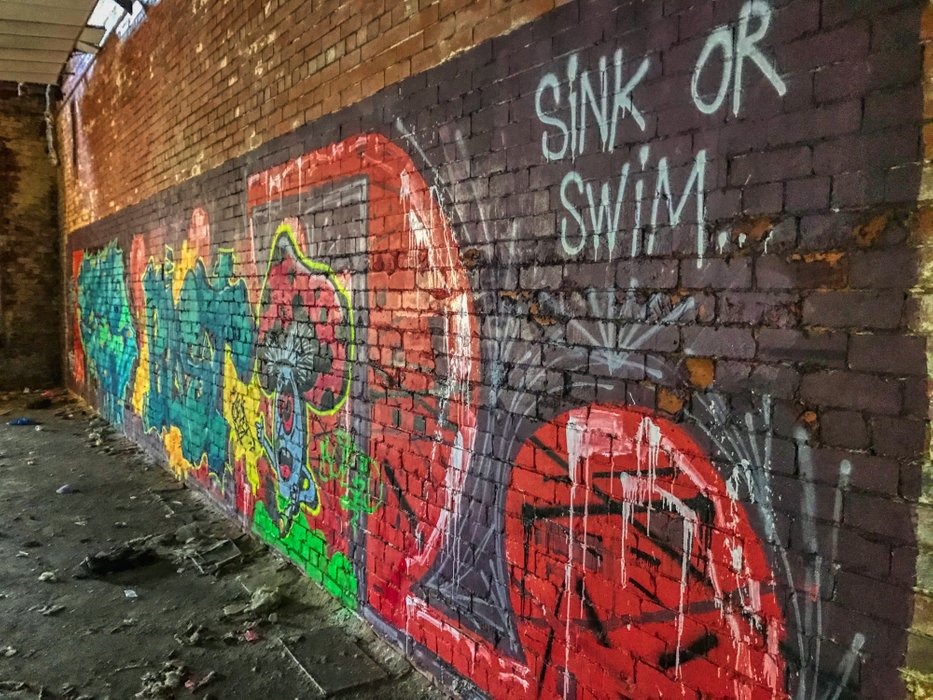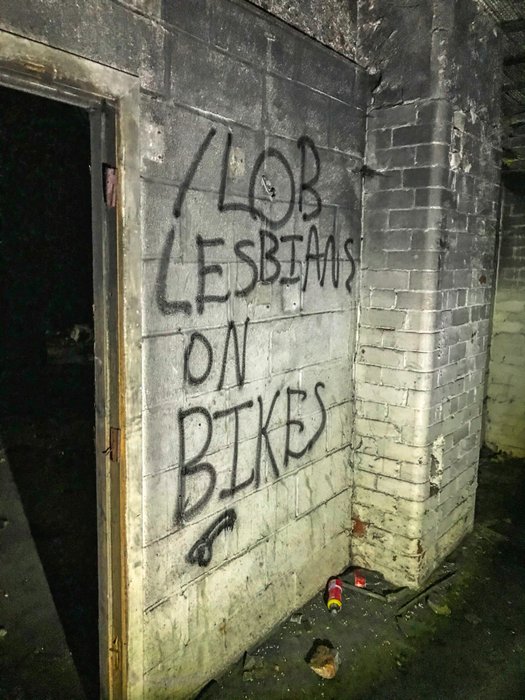 Broddock Ltd was not the most exciting explore I have done, but I can now say it's crossed off my list.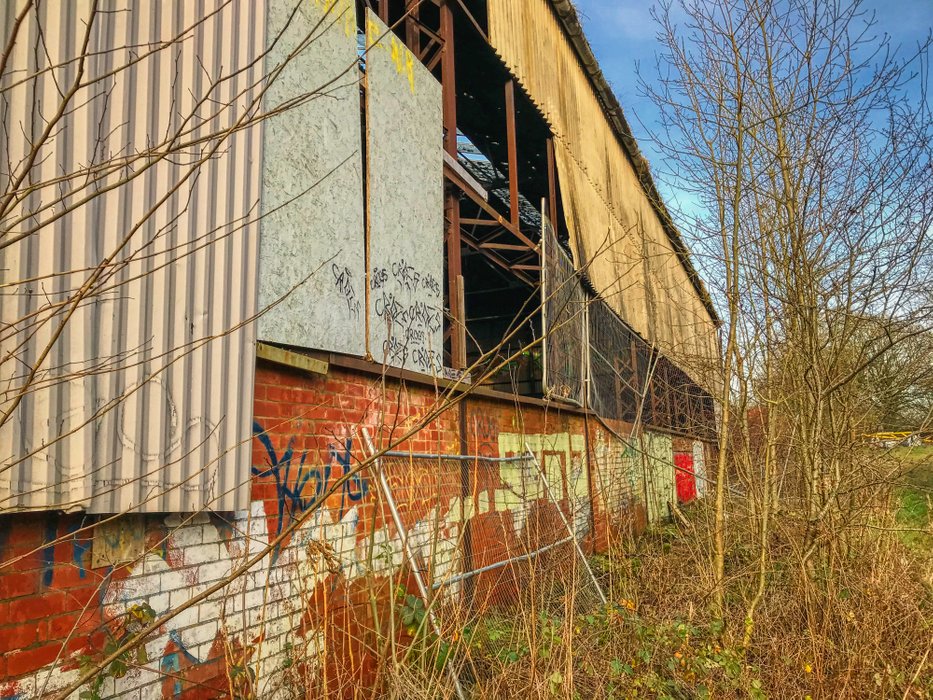 I'm wondering when it's going to get blocked up again. Currently, it's still open and available for explorers, but there's not a lot to see inside.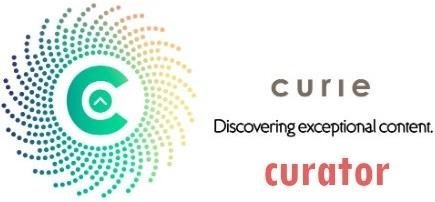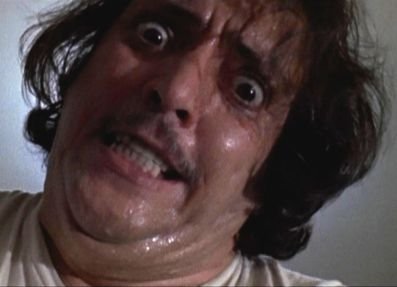 If you found this article so invigorating that you are now a positively googly-eyed, drooling lunatic with dripping saliva or even if you liked it just a bit, then please upvote, comment, resteem, engage me or all of these things.