Greetings to all the community and travelers of the world, in today's publication I want to remember my trip to Nicaragua, a Central American country located between the Pacific Ocean and the Caribbean Sea, known for its spectacular territory with lakes, volcanoes, and beaches.
The most spectacular thing I could see was the support lagoon, which is a body of water of volcanic origin and is located in the town of Catarina near Masaya.
Saludos a toda la comunidad y a los viajeros del mundo, en la publicación de hoy quiero recordar mi viaje por Nicaragua, un país de América Central ubicado entre el océano Pacífico y el mar Caribe, conocido por su espectacular territorio con lagos, volcanes y playas.
Lo más espectacular que pude ver fue la laguna de apoyo, que es un cuerpo de agua de origen volcánico y se encuentra en el pueblo de Catarina cerca de Masaya.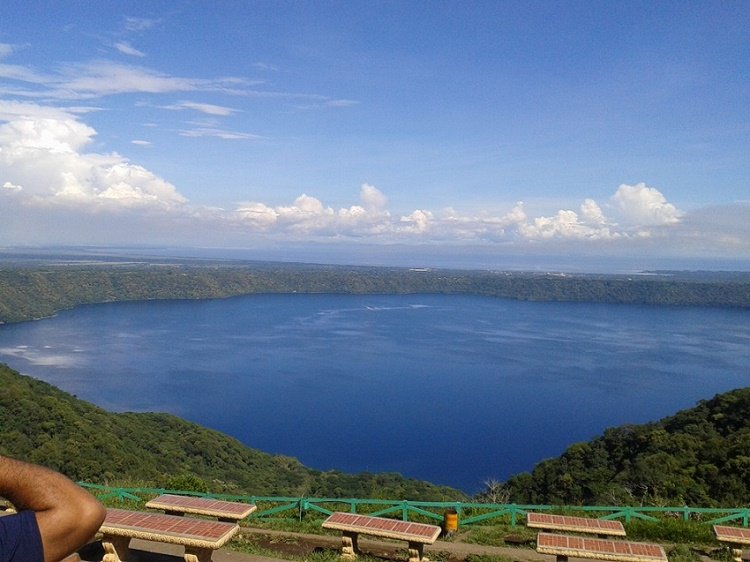 Support Lagoon. / Laguna de Apoyo.
According to the natural history of Nicaragua, the Apoyo Lagoon was formed about twenty-three thousand years ago, after the explosion of the Pre-Apoyo Volcano that left the current Apoyo crater, its view is spectacular because the sky is confused with the water of the lagoon, you do not know where one ends and the other begins.
The mountain is an inactive volcano where its crater is full of water and gives a reflection that does not distinguish between heaven and earth.
Nicaragua is a country with many volcanoes some active and others not, has 40 volcanoes along the Pacific coast, is a land of lakes and volcanoes.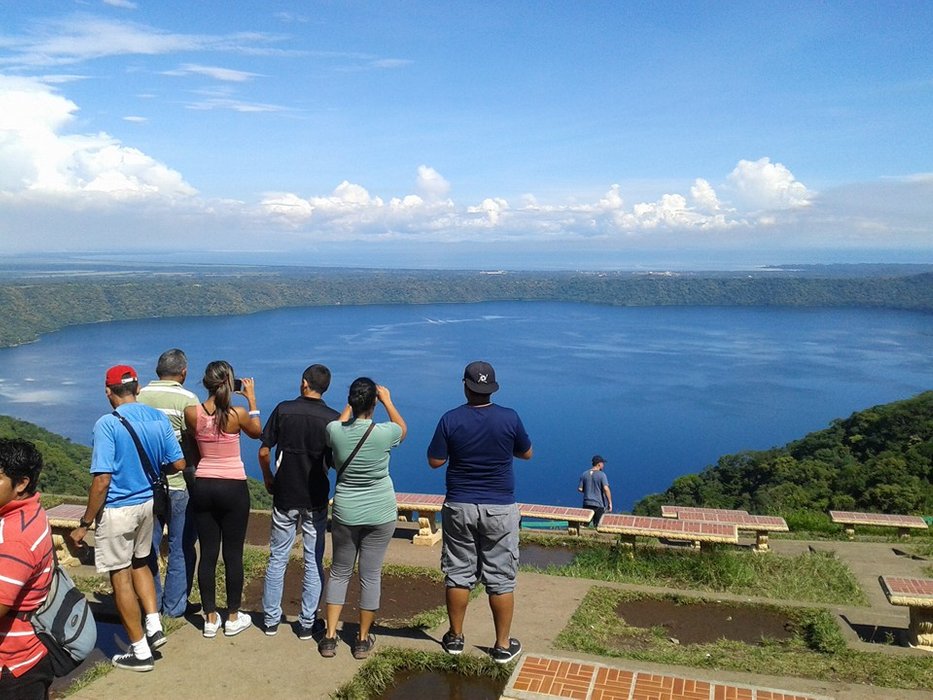 Viewpoint of Catarina. / Mirador de Catarina.
Según la historia natural de Nicaragua la laguna de Apoyo se formó hace unos veintitrés mil años, después de la explosión del Volcán Pre-Apoyo que dejó el actual cráter de Apoyo, su vista es espectacular ya que se confunde el cielo con el agua de la laguna, no se sabe dónde termina uno y empieza el otro.
La montaña es un volcán inactivo donde su cráter está lleno de agua y da un reflejo que no se distingue entre el cielo y la tierra.
Nicaragua es un país con muchos volcanes unos activos y otros no, posee 40 volcanes a lo largo de la costa del Pacífico, es una tierra de lagos y volcanes.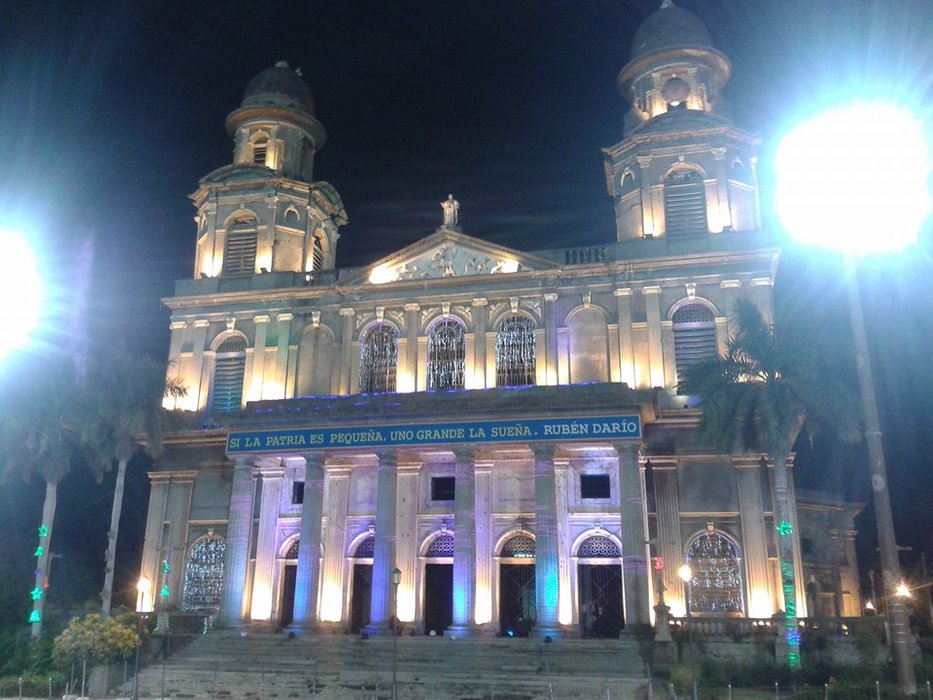 Church. / Iglesia.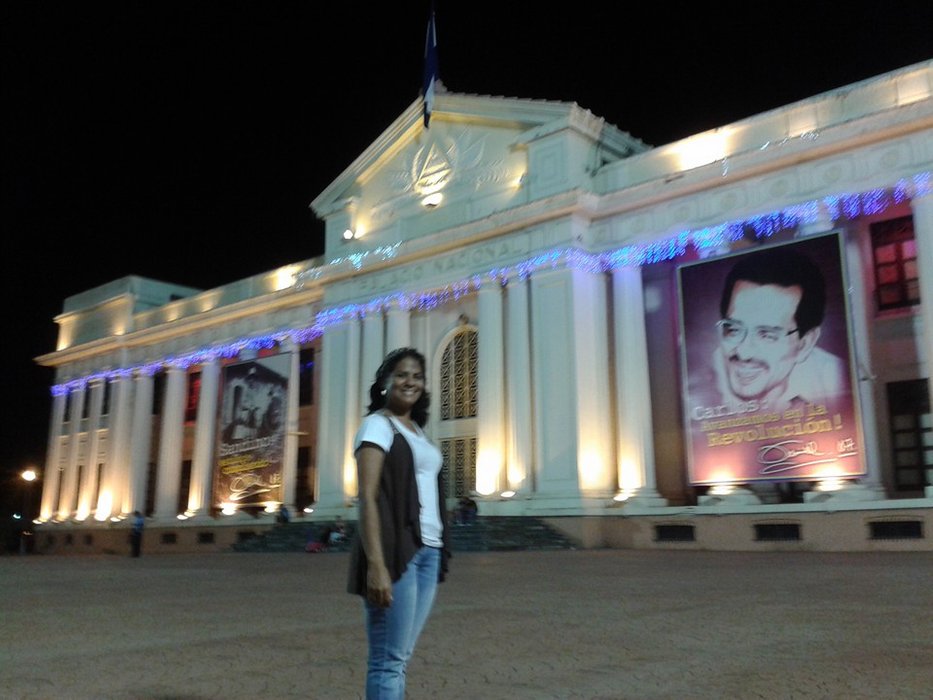 National Government Palace. / Palacio Nacional de Gobierno.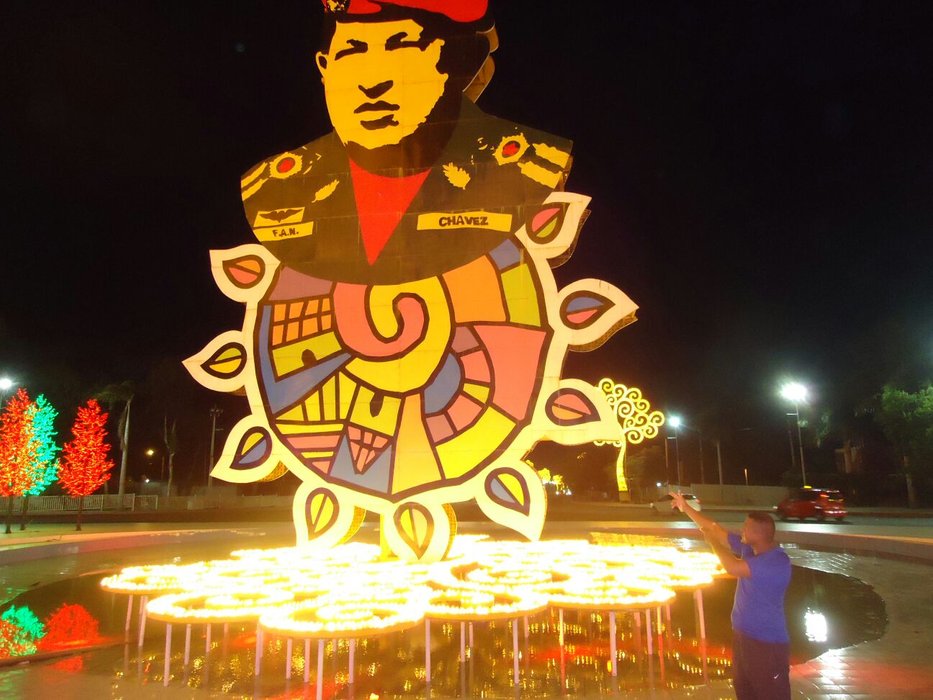 Monument to former president Chavez of Venezuela. / Monumento a expresidente Chavez de Venezuela.
Monument made to former president Chávez in gratitude for the thousands of kilometers of paved roads in Nicaragua, (however Venezuela, his country of origin, does not have good highways).
Monumento realizado al expresidente Chávez en agradecimiento por los miles de kilómetros de carreteras asfaltadas en Nicaragua, (sin embargo Venezuela su país de origen no posee buenas autopistas).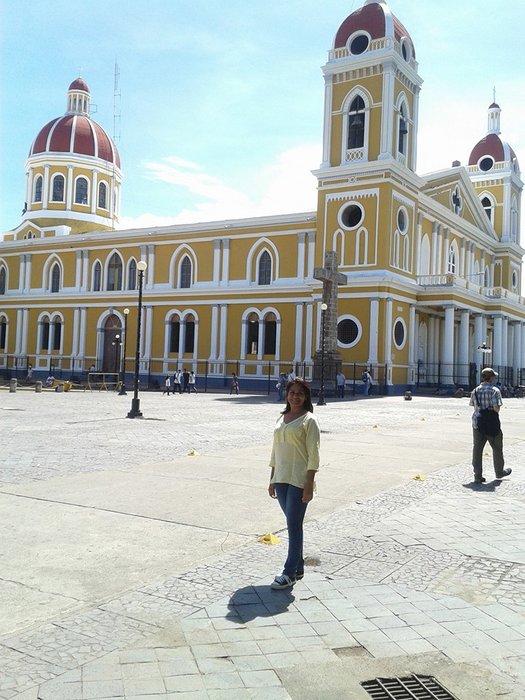 Granada Square. / Plaza de Granada.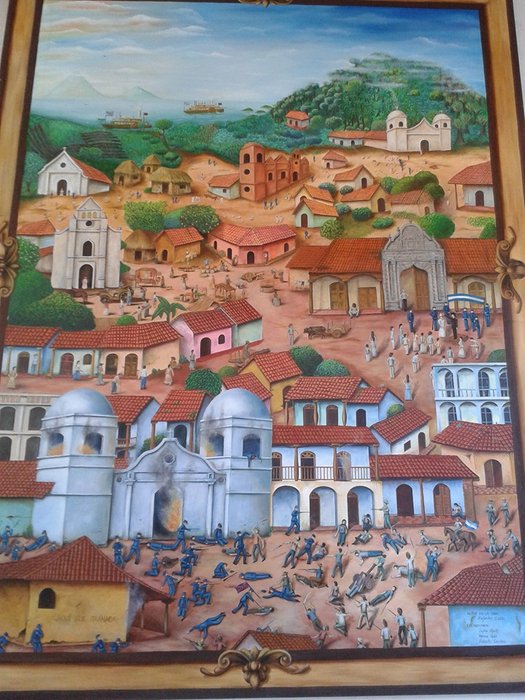 History in a painting. / La historia en una pintura.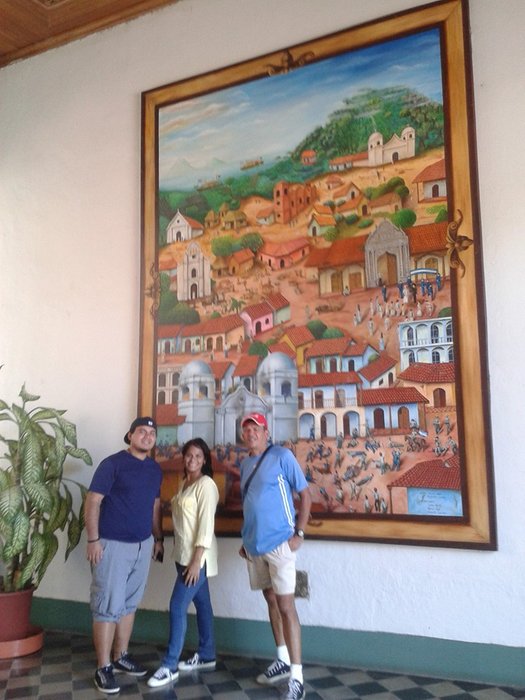 House of the culture of Granada. / Casa de la cultura de Granada.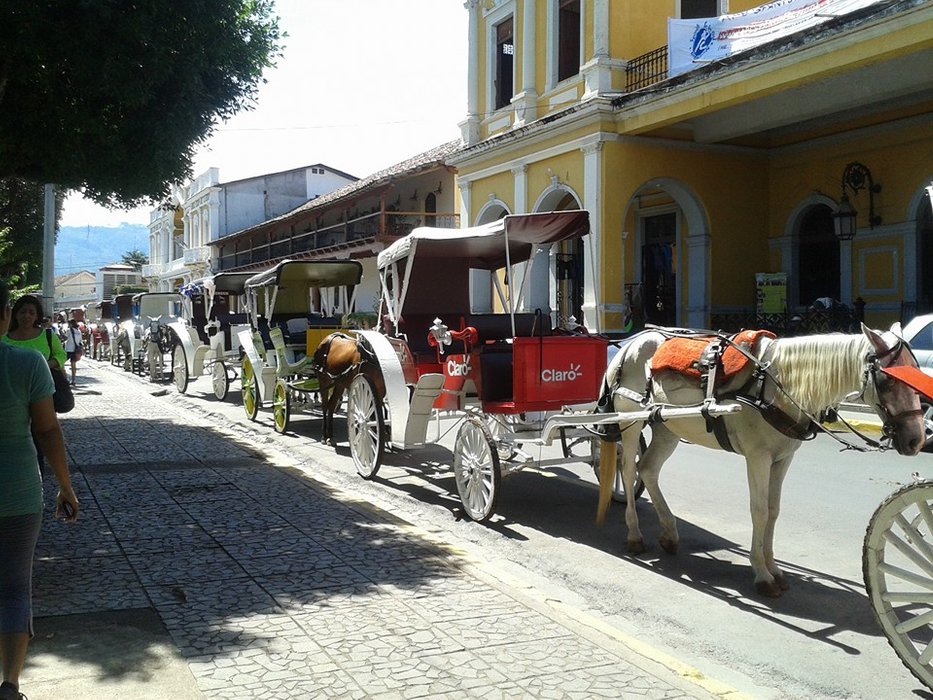 And to finish, the most important thing about my journey through this country that caught my attention was the "trees of life".
These trees of life, are huge metal structures with which the vice president and first lady Rosario Murillo has decorated the capital of Nicaragua in recent years.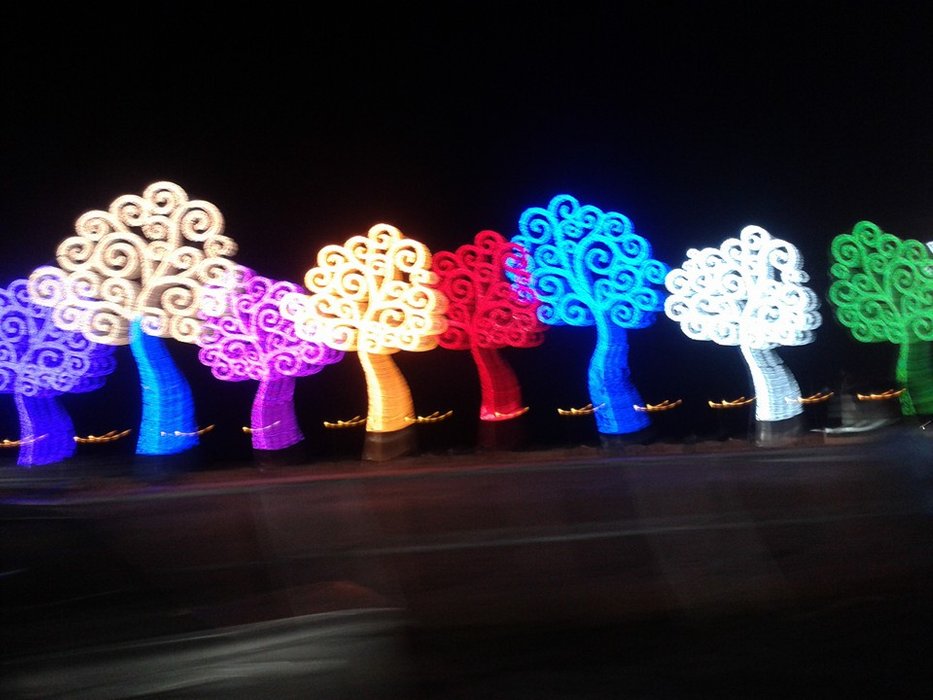 Trees of life. / Arboles de la vida.
Y para finalizar lo más importante de mí recorrido por este país que capto mi atención fueron los "árboles de la vida"
Estos árboles de la vida, son enormes estructuras metálicas con los que la vicepresidenta y primera dama Rosario Murillo ha decorado la capital de Nicaragua en los últimos años.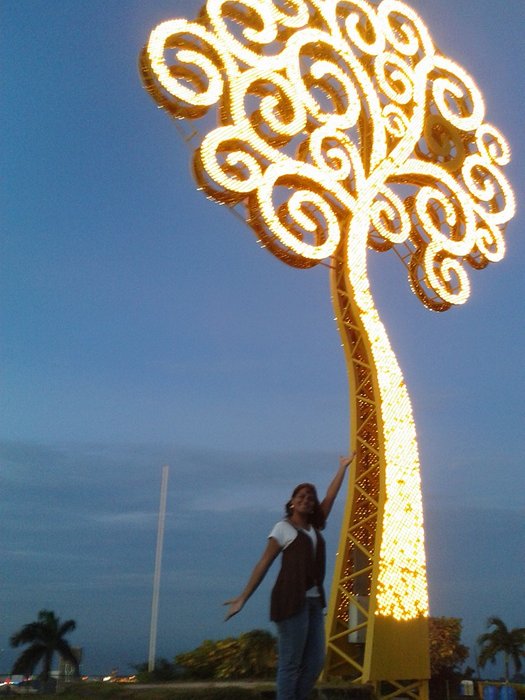 Some sources indicate that the fact that they are located in Managua responds to Murillo's esoteric secrets and philosophical beliefs. They are practically pointing out the four cardinal points of the city, in total 140 trees were built.
But due to student protests against the government of Daniel Ortega and Rosario Murillo, more than 20 trees have already been felled.
Algunas fuentes indican que el hecho de cómo están ubicados en Managua responden a secretos esotéricos y creencias filosóficas de Murillo. Están prácticamente señalando los cuatro puntos cardinales de la ciudad, en total se construyeron 140 árboles.
Pero debido a protestas estudiantiles en rechazo al gobierno de Daniel Ortega y Rosario Murillo ya se han derribado más de 20 árboles.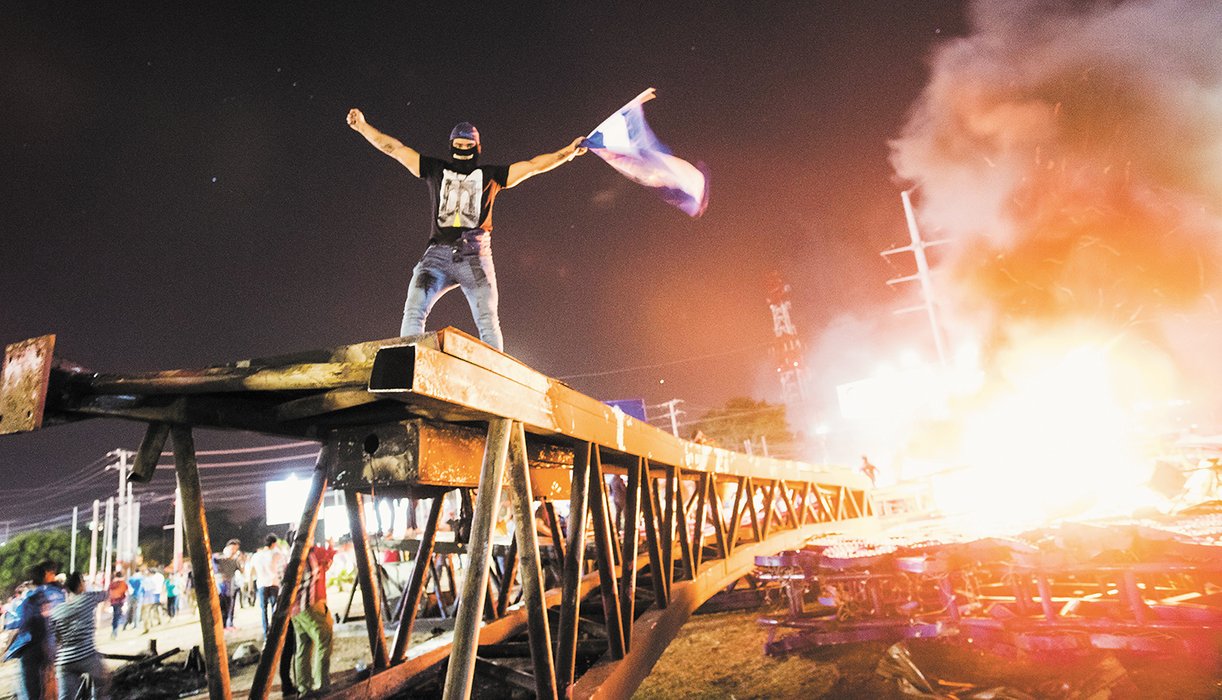 Tree of life fallen / Arbol de la vida caido.
Foto cortesía de Carlos Cerda

Deseo que se te multipliquen tus pensamientos de prosperidad


y se hagan realidad. Recuerda que todo es posible.

Dios te bendiga.

I wish that your thoughts of prosperity multiply and become a reality.

Remember that everything is possible.

God bless you.