Today I would like to show you some photos of waterfalls. To see waterfalls in Sydney, to best place to go to is of course the Blue Mountains. Here, the mountain landscape and the many rivers and streams running within the area means that waterfalls are a common site. However, since the rivers and streams in the area have limited width and flow, don't expect to see grand waterfalls like the Niagara Falls or the Victoria Falls. Rather, expect elegant drops that are modest, smooth, and beautifully scenic.
今天想和大家分享一下一些瀑布的照片。在悉尼看瀑布最好的地方当然是在蓝山。那里的高山地形和众多的小河小溪形成了很多大大小小的瀑布。当然了,蓝山地区没有大河,所以这里的瀑布没有像尼亚加拉大瀑布那么雄伟壮观,反倒是青山绿水,涓涓细流,甚是温婉优雅。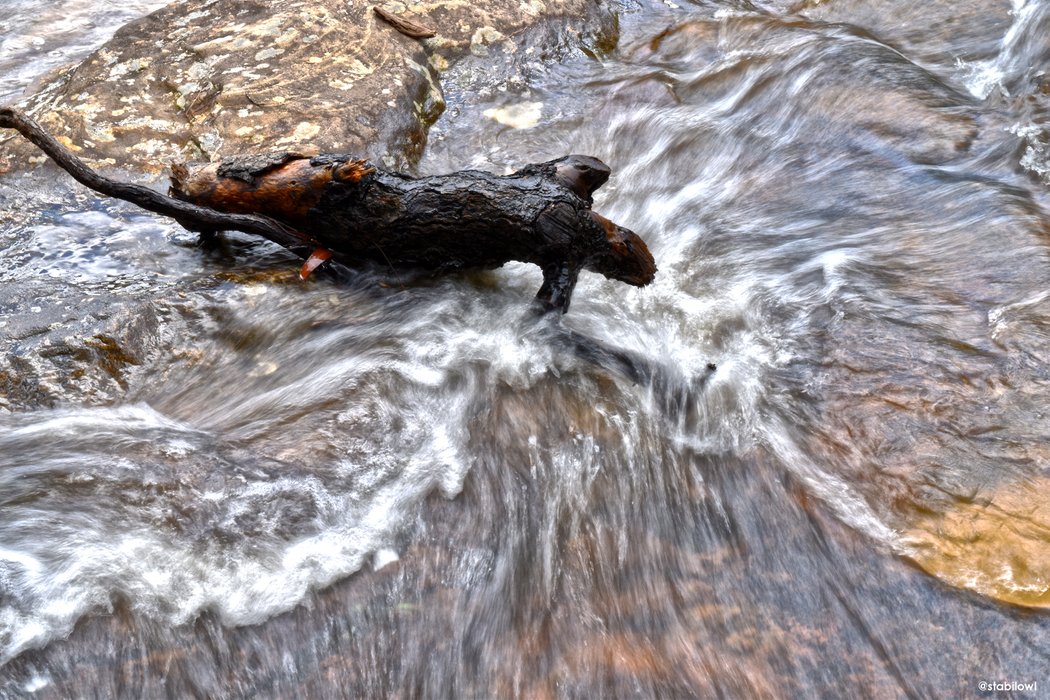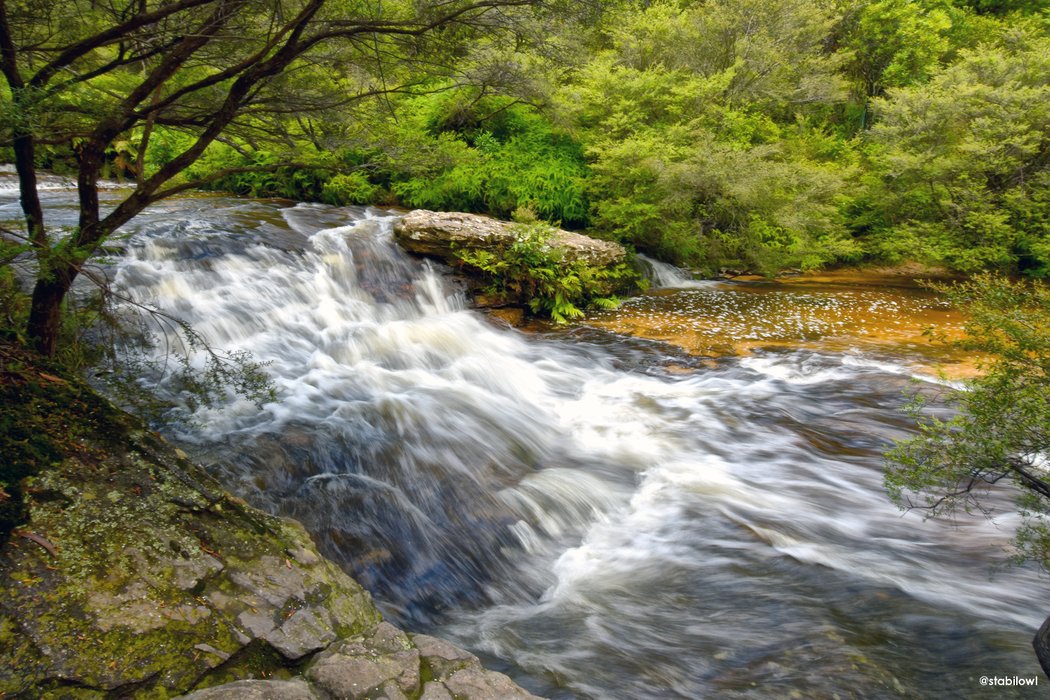 There are many hikes in the area that lead you to different waterfalls. The waterfalls within the forest is usually tiny. If it has been dry for a couple of days, you might see limited flow of water dripping onto the ground below, so go after a rainy period for a much better effect. On such days you will see streams smoothly drop across naturally formed stone steps, forming water curtains that gently splashes onto a small puddle of water below. Some slopes are so gentle that the water simply glide downstream, the burbling sound mixed with the chirping sounds of the song birds and the rustling sound of leaves in the canopy to create a tranquil symphony. Watching and listening to these waterfalls is a mesmerizing and relaxing experience.
蓝山地区里引往瀑布的徙步径众多,穿梭于山崖和雨林间。在雨林中的瀑布通常规模较小,几天的干旱足以把涓流变得干涸,所以要看瀑布最好在下雨天后。当水量足时,潺潺流水从山上滑下,轻轻的拂过天然的石阶,化作幽幽水帘,溅到山下的小水潭中。淙淙的流水声,树林里的虫鸣鸟叫和风吹树叶的悉悉簌簌组成了一首柔和的交响乐,让观看和聆听瀑布变得多么的心旷神怡。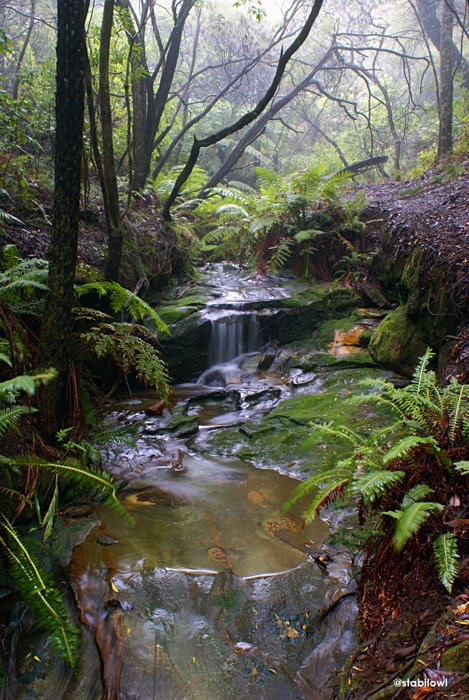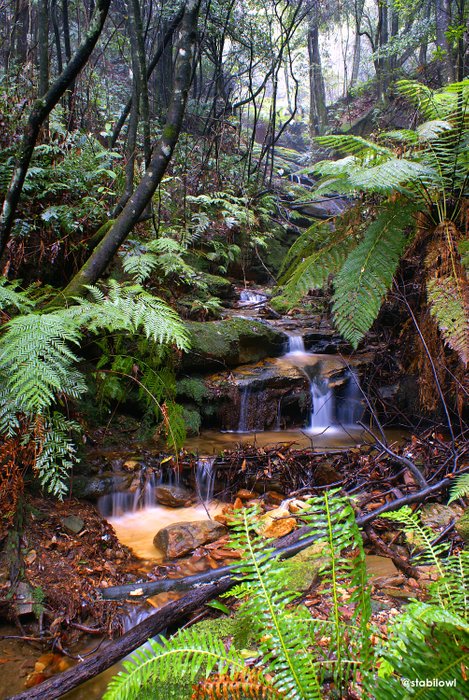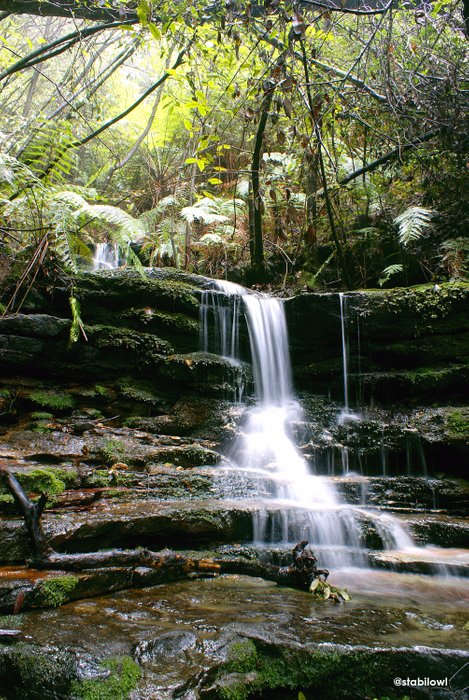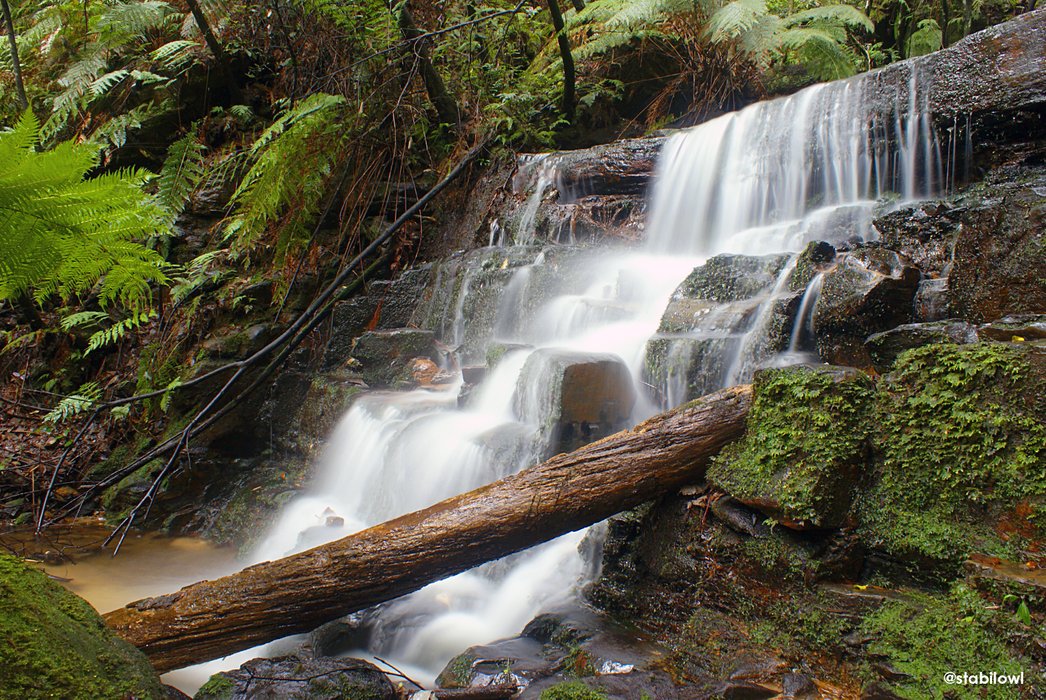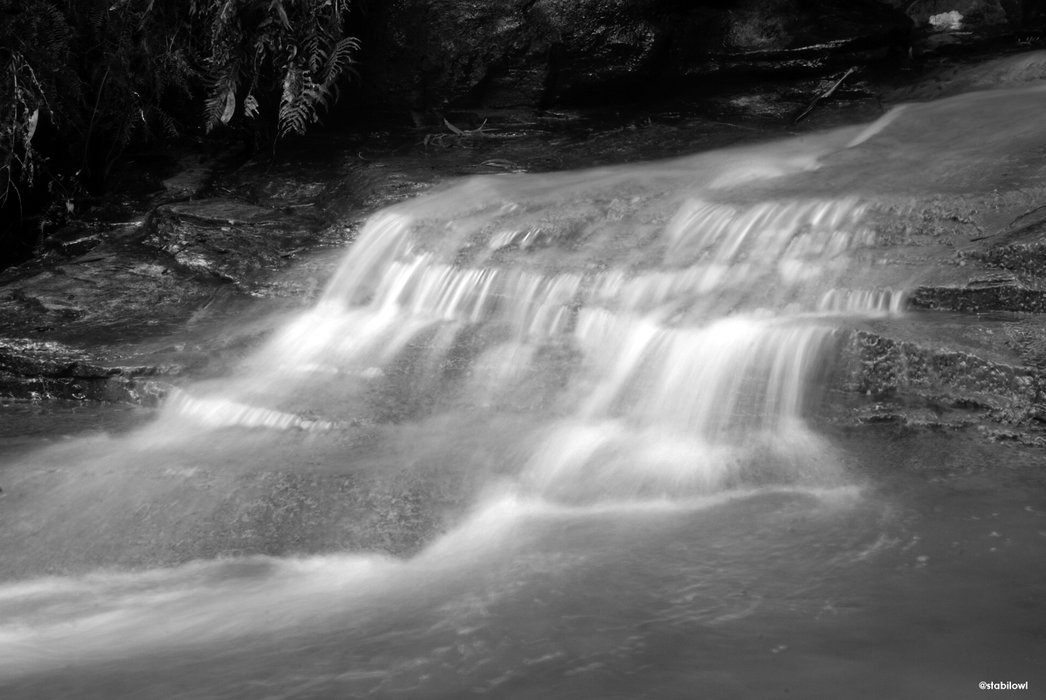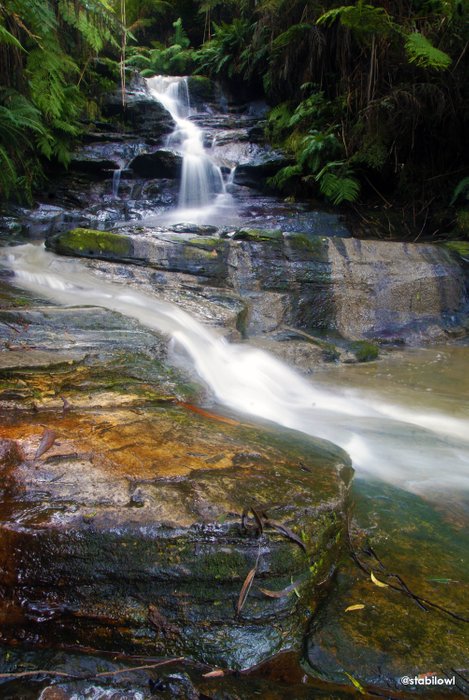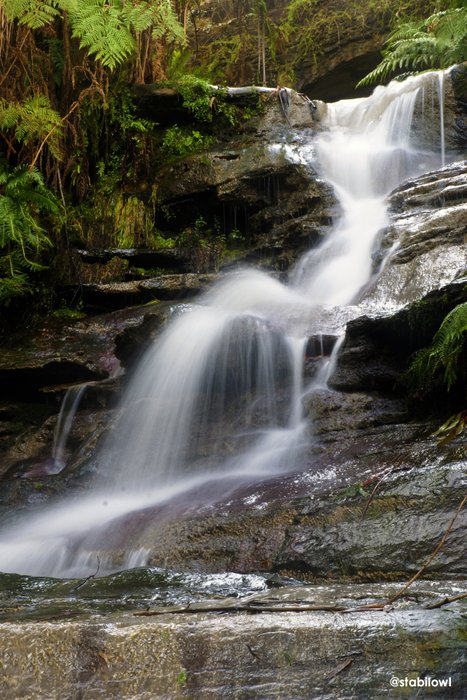 Larger waterfalls can be found close to the cliffs and open spaces where the altitude drop is sharper and the lack of protection by plants and roots means that the drops are usually wider with a faster flow, resulting to more dramatic falls. These falls rushes down the side of the mountain, smashing into deep reservoirs below. They look especially dramatic after the rain, when the waterfall flows with full force.
在山崖旁或树林和树林之间的斜坡上,水流因失去树林的保护而变得更宽更急,形成规模较大的瀑布。特别在下雨天后,激流从山上直涌而下,冲入山下的水泊中。十分壮丽。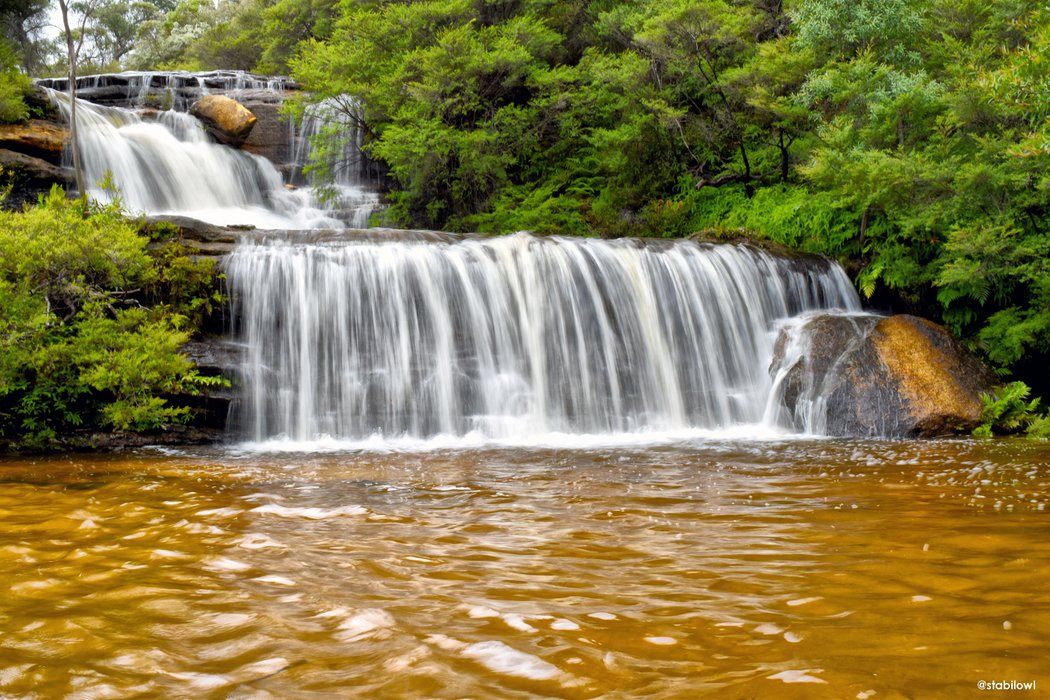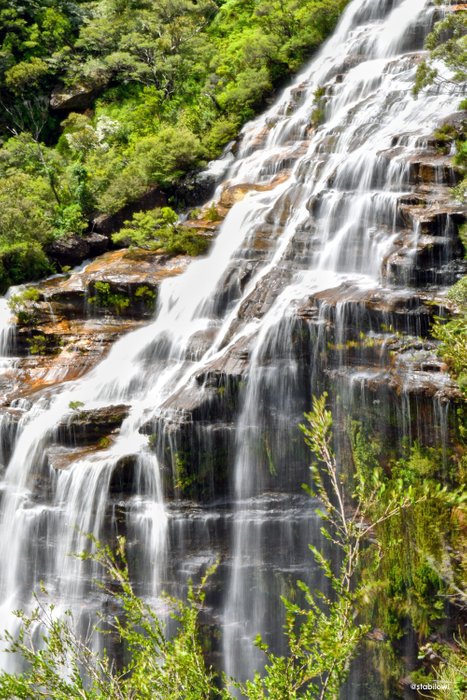 One of the more famous waterfalls in the area is the Wentworth falls, which drops down the side of the cliff for a 187 m to the rocky landscape below. You can hear the roar of the waterfall at quite a distance away, and at the right angle, large rainbows can be seen from the water sprays that strays from the rocky cliff. Very majestic.
在蓝山地区其中一个比较有名的瀑布是温特沃斯瀑布。这个瀑布高达187米,流水一泻而下冲击着山下的顽石。远至树林深处都可以听见这瀑布的隆隆声。近看瀑布,在特定的角度下还可以看见水花折射阳光所产生的彩虹,绚丽万分。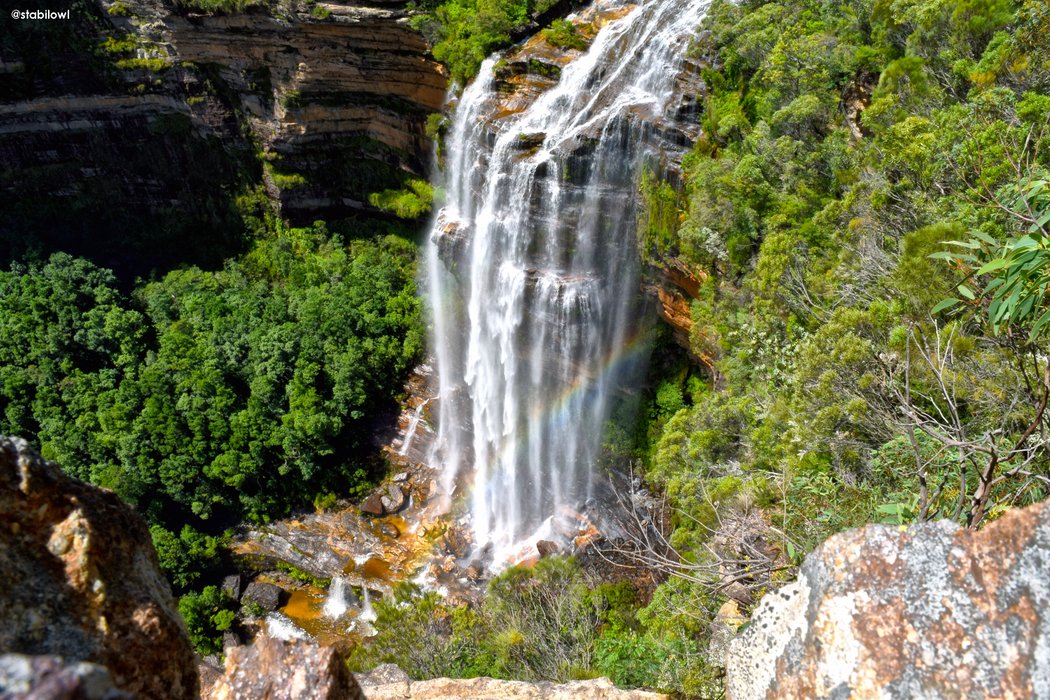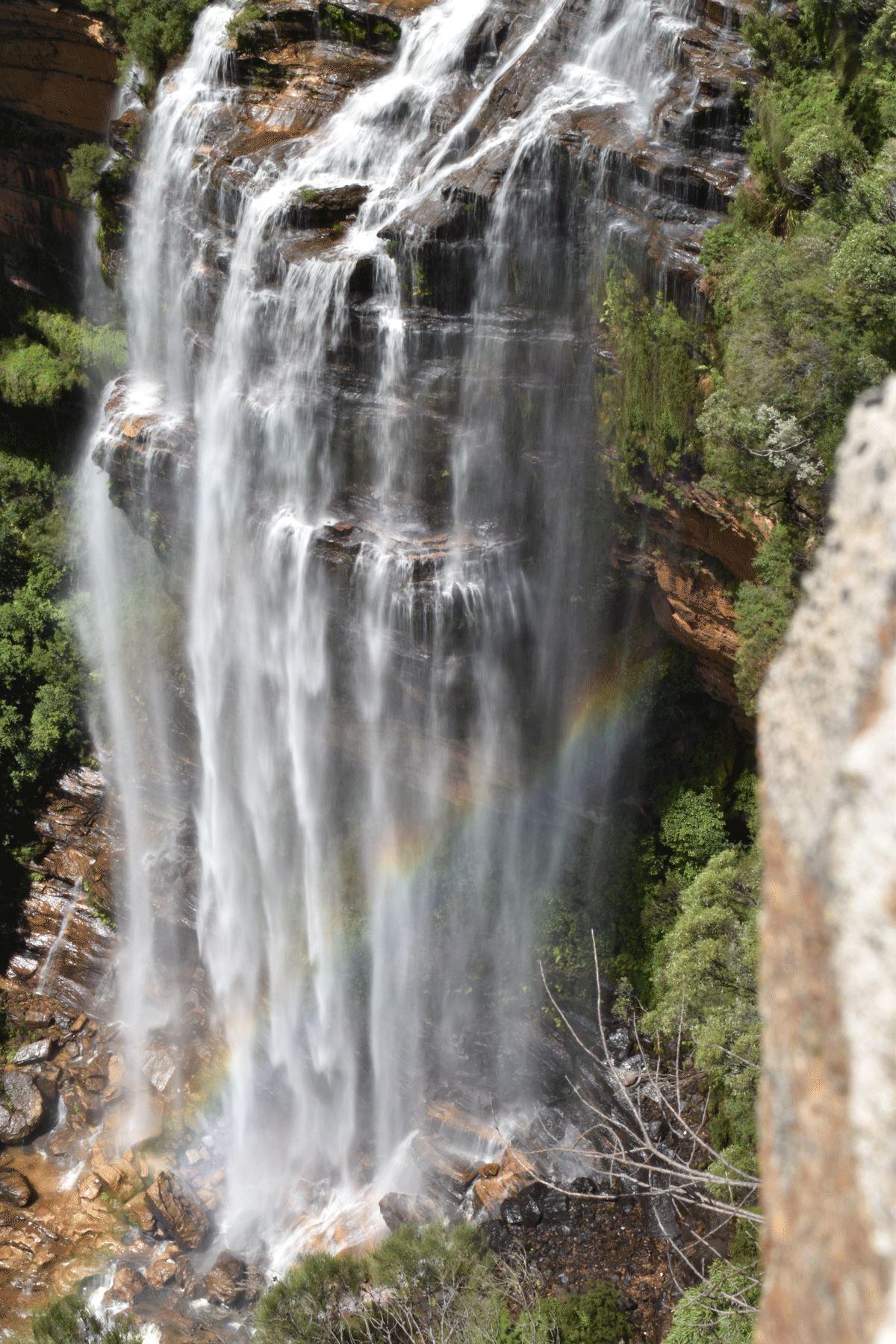 ---
Like this post? Please follow @stabilowl, upvote and resteem!
请关注,点赞,转发! @stabilowl 谢谢大家的支持