Ho Chi Minh City (HCMC) can be a bit overwhelming when you just arrive, like most big Asian cities. With its endless stream of 2-stroked motorbikes and countless people, there is never a quiet moment to be found. Another thing most people will need to get used to is the heat, or rather the humidity. Every country with a tropical climate is humid but in big cities, it's most of the time even hotter because of all the buildings that accumulate the sun's warmth during the day.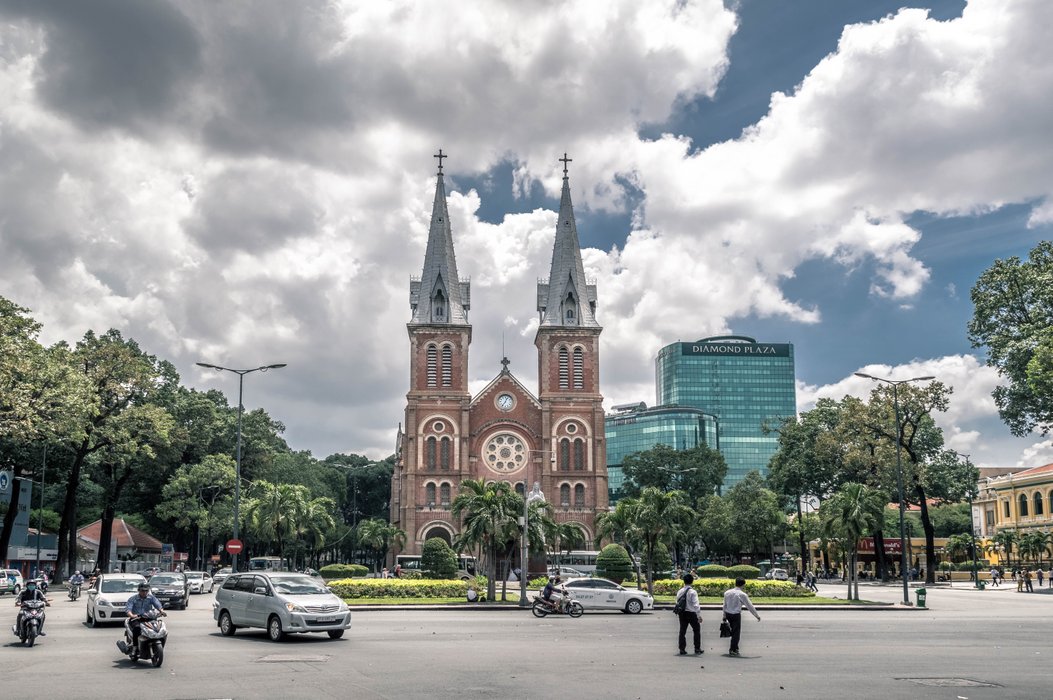 Notre-Dame Cathedral
We arrived in HCMC by plane and had booked an accommodation for the first few nights already back in Holland. It was located in the city center (district 1) and we decided to try and take the local bus to it. I think almost every bus goes to the city center so finding the right one was not a problem. Knowing when to exit on the other hand was a different issue. We knew roughly where because of our trip guide but we did not know if the bus passed by it. I asked the lady who was responsible for the tickets, but she did not speak any English. I showed her our go-to location in the trip guide and she made some signs which I interpreted as: she would call us if we were there.

First impressions of this immense city
And she did! So we got off and started the search for our hostel. We walked passed it a couple of times since it appeared to be in an alley (which is great because there is way less noise in an alley than on the street), but we found it in the end. After settling down a bit we got out on the street to catch our first Pho. Found one just around the corner and it was a gooood one.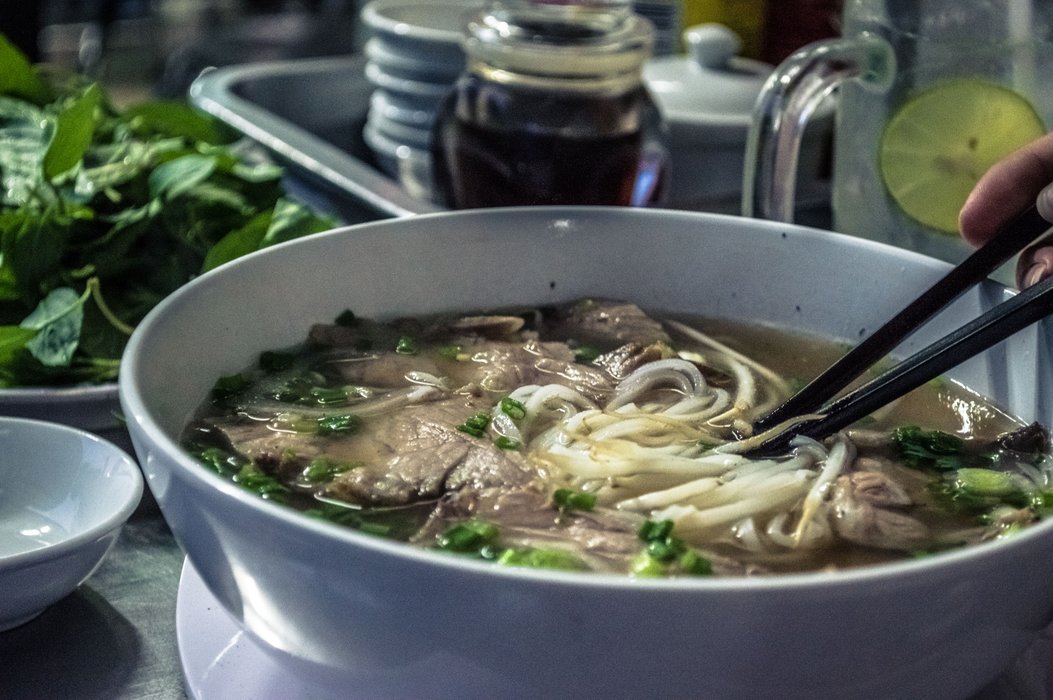 A general Pho
The next day we got up quite early for a walking tour of the biggest city of Vietnam. We had found one in our guidebook which covered most of the highlights. After grabbing breakfast in our hostel, we started our walk at 23 September Park, which was right near our hostel. We then walked to the Bến Thành market. This market is indoor and covered with corrugated iron, which made this place even hotter than it already was outside. It's packed with market stalls and all the small alleys will make you think you're inside a maze. We snooped around a bit, they sell almost anything in this market. After a while, we got tired of the heat and were quite happy to see an exit to the streets again.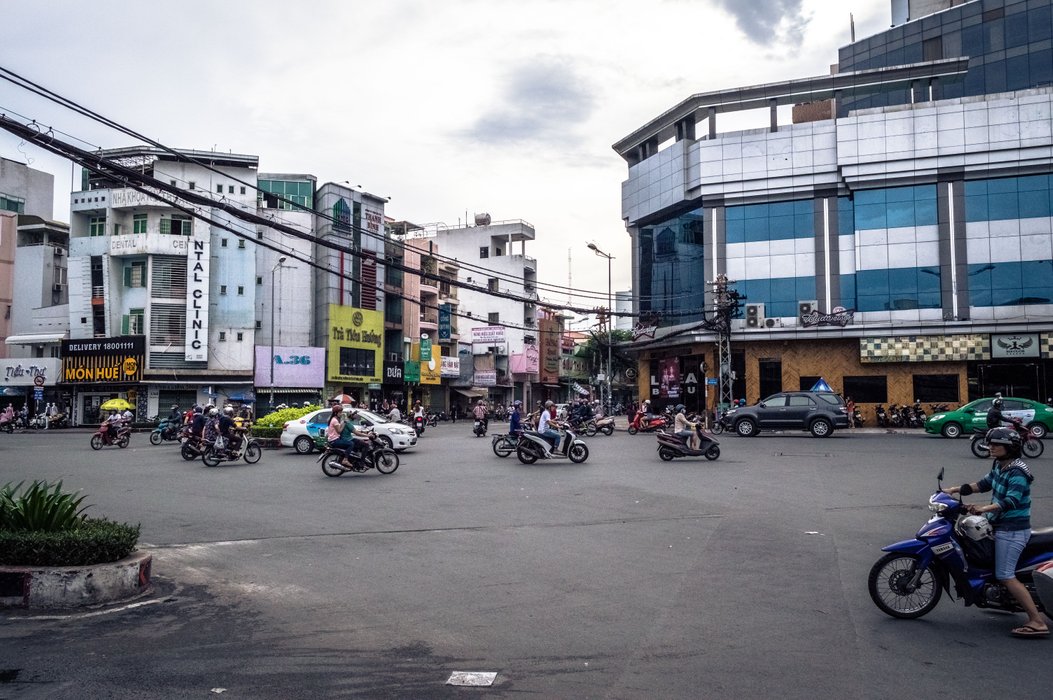 Scooters are everywhere
We continued our walk in the direction of the financial district. Passing through some very nice streets with antique shops and a street market (around Le Cong Kieu Street). Then we approached the 1925 Majestic Hotel and the 68-storey high Bitexco Financial Tower. On the 48th-floor you will find the Saigon Skydeck which offers a great view of the city. From the Bitexco Tower, we went to the Ho Chi Minh statue which is located opposite of the City Hall building in a park. Other beautiful buildings that you can find in this neighborhood are the Post Office and the Notre-Dame Cathedral. Especially the last one is worth a visit. Built between 1877 and 1880 by the French during their colonization to provide religious services to French colonialists. The 58 meters high towers are added later (1895).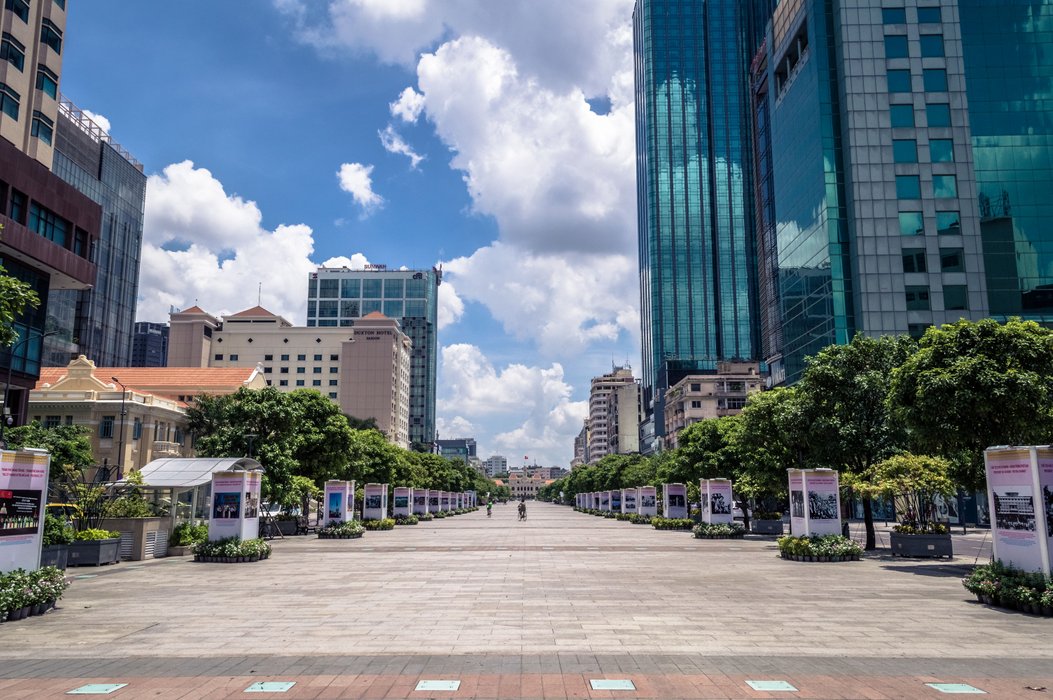 Financial distric with the Bitexco Tower on the right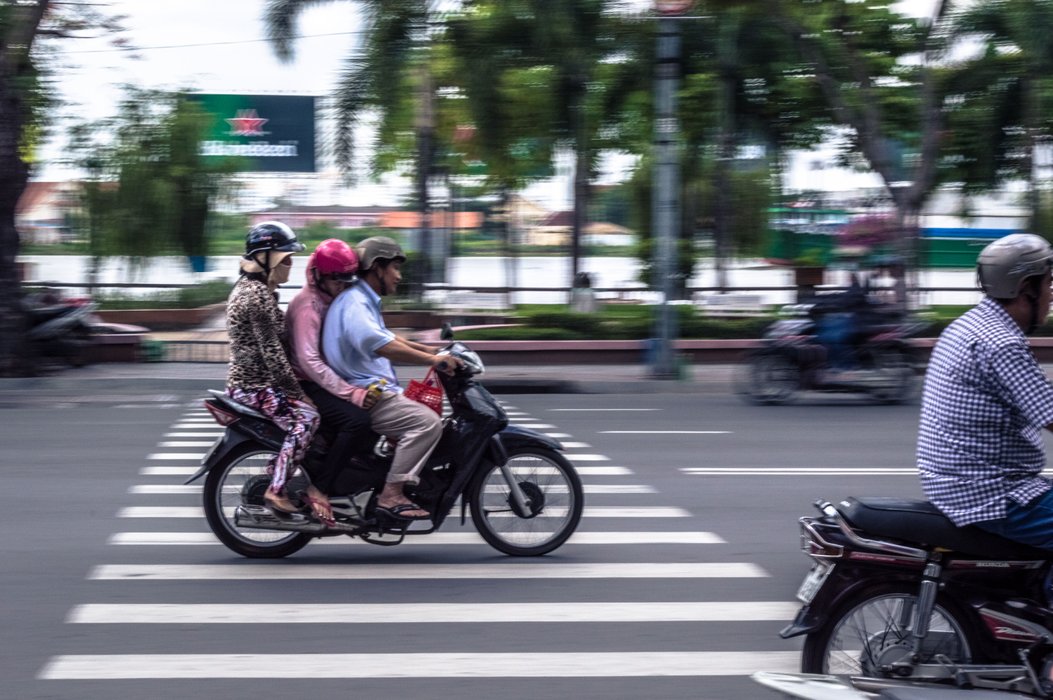 There is no maximum amount of passengers
By then the morning was passed already and we looked for a place to have lunch. Also because we wanted to visit the War Remnants Museum in the afternoon, but they open doors at 1 pm. We found a pretty little place with a secluded and cool garden. My girlfriend ordered some pho again and I tried the flower soup which was great!

Ho Chi Minh statue in front of City Hall and my flower soup
From the restaurant, we went to 30 September Park which offers a very nice approach to the Reunification Palace. From there we continued to the last part of our walking tour, the War Remnants Museum. I'll show you more of the museum in my next post.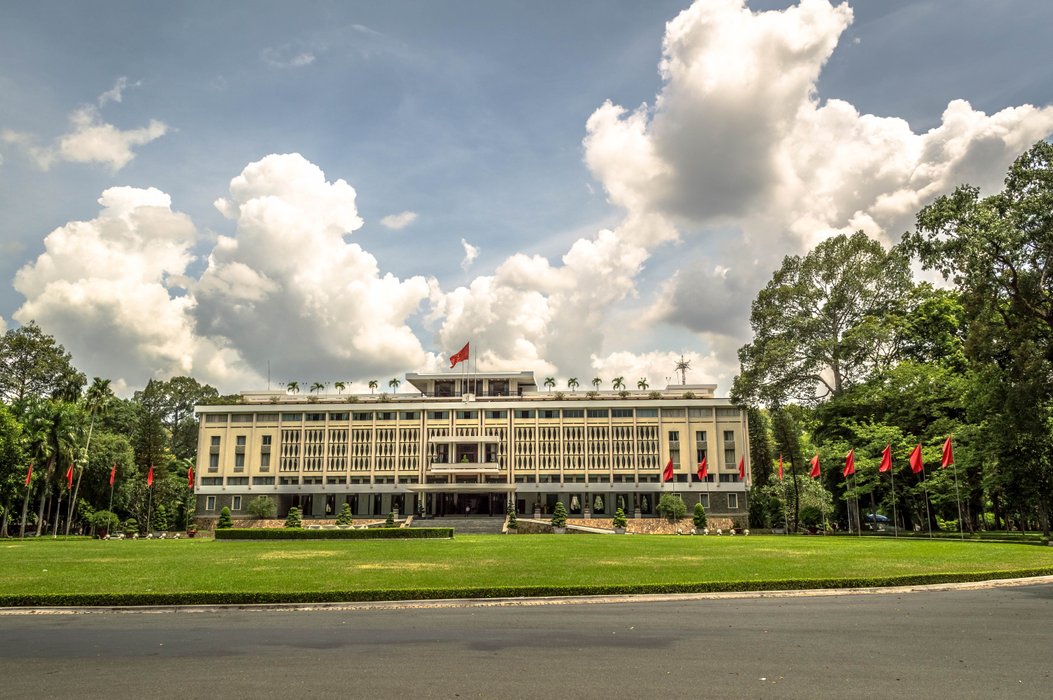 Reunification Palace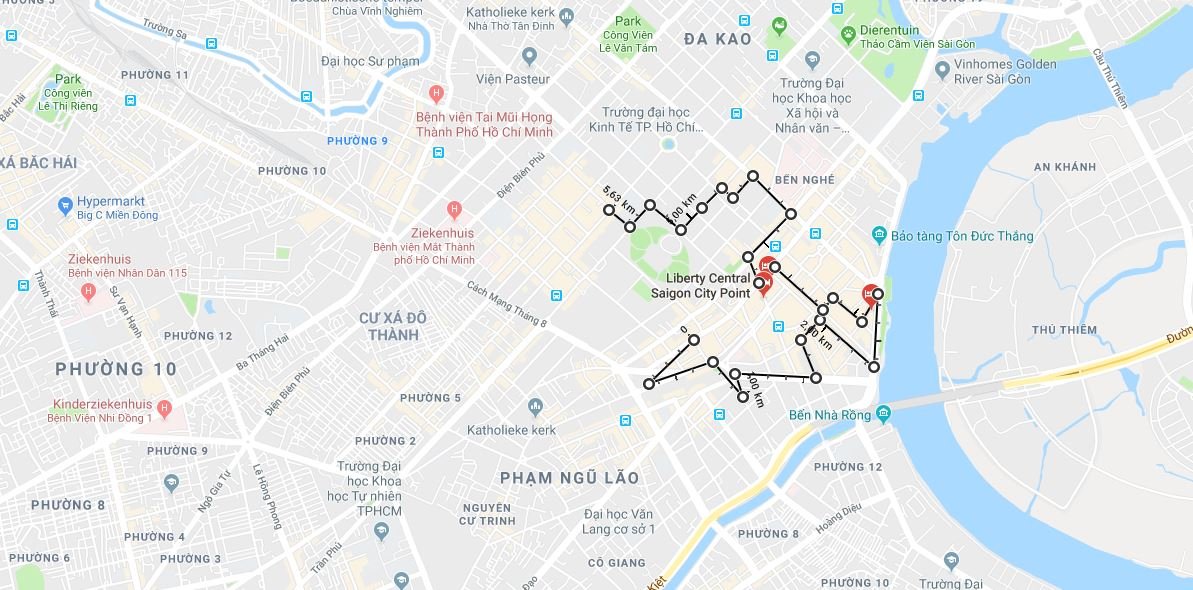 Roughly our walking route
---
If you enjoy my work, please consider upvoting it and follow me for more travel blogs around the world. Also, check out my Steepshot account for regular photo updates!

---
My latests post:
Similar posts that you may like: