In my last post I showed you around on Tioman, one of the tropical islands you can find in Malaysia. On my way to Mersing, the city from where the ferry goes to Tioman, my friends and I stayed for a night in the historical coastal town of Malacca.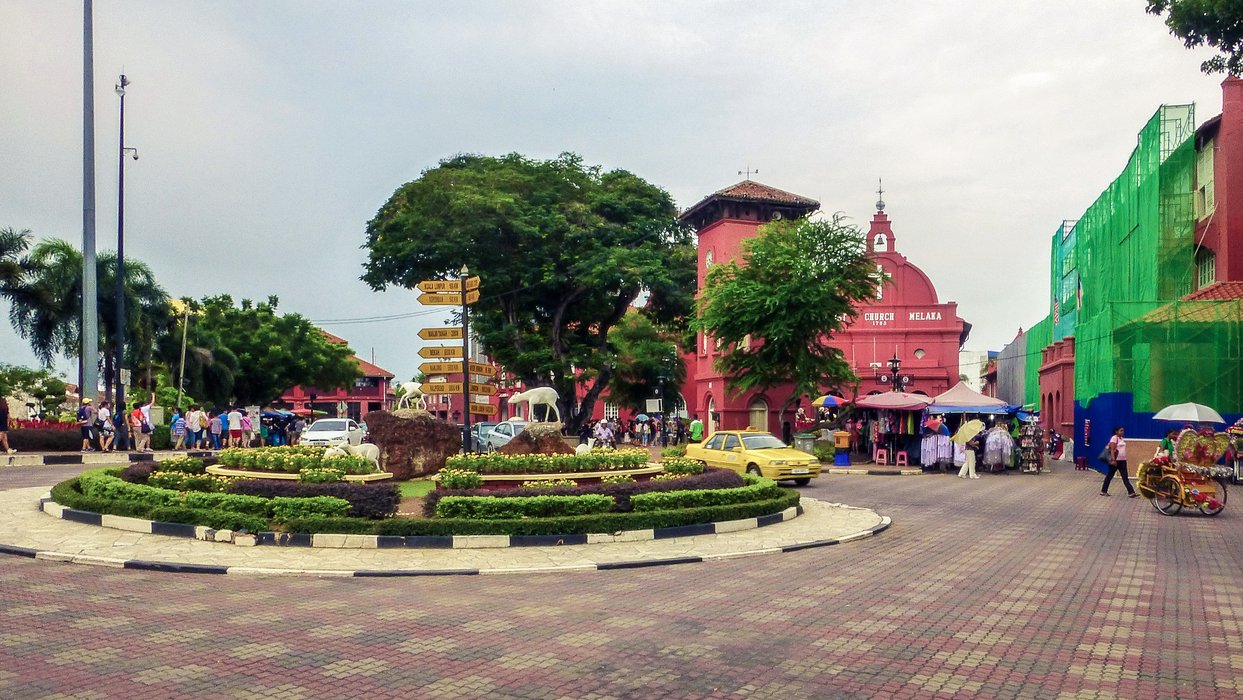 Malacca was ones a major player in the world's maritime shipping. Who controlled Malacca, controlled the Street of Malacca which kind of connects the Indian Ocean with China etc. Modern ships nowadays do not go to Malacca anymore since most of them have too much depth and the harbor is apparently pretty shallow.
From Kuala Lumpur, we took a bus to Malacca and started exploring this historical town. Since it was still Friday Malacca wasn't to busy yet. Most of Malacca's city center is UNESCO heritage and the city played a big role during the spice trades. From 1511 Portugees ruled in Malacca until 1641 when the Dutch, with help from the Sultan of Johor, conquered them and took over. After the VOC ended in 1799 the Dutch gave Malacca as a colony to the English. As you can read a lot happened in the past so the city has a lot of history to tell you.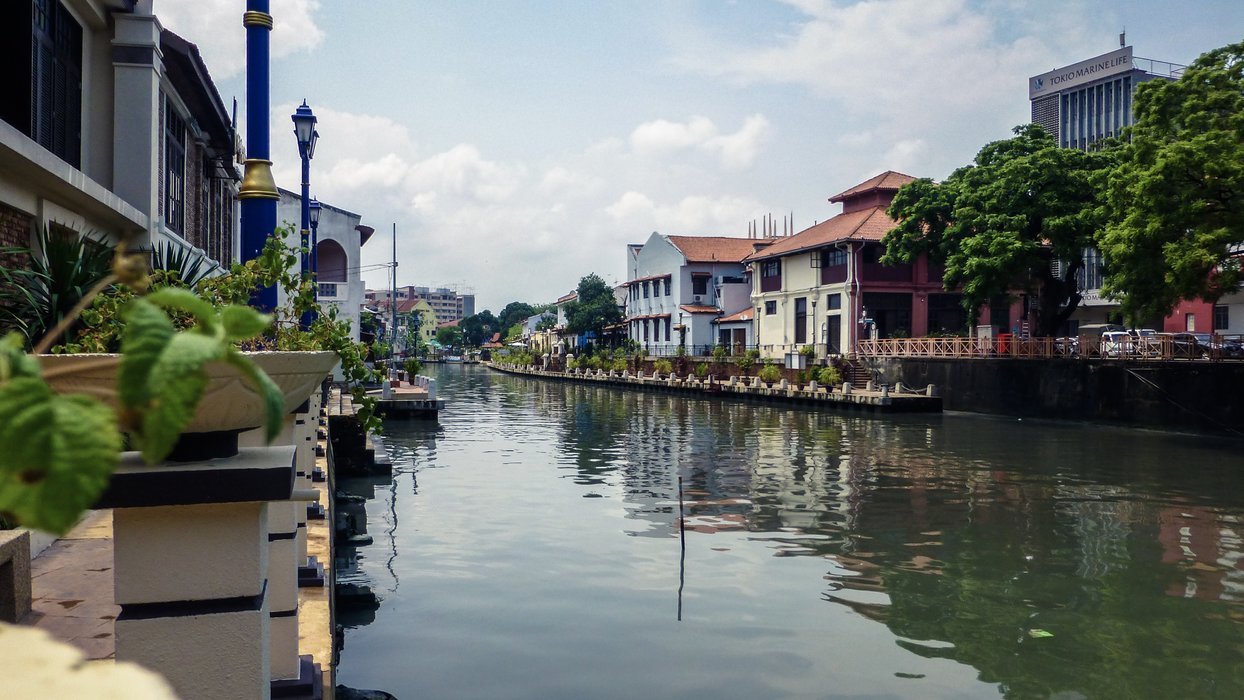 Malacca river
After our arrival, we looked for a place to sleep and to drop our stuff. Since a lot of people from Kuala Lumpur also visit Malacca on the weekend, it was a bit harder than expected. We ended up in some weird hostel which was no more than someone's house. I slept on what looked like a kids bedroom, inclusive a quite small bed. We did not complain since there were not a lot of options and we would leave early the next morning anyway. The only good thing about this hostel was its location. We could easily walk to the historical center.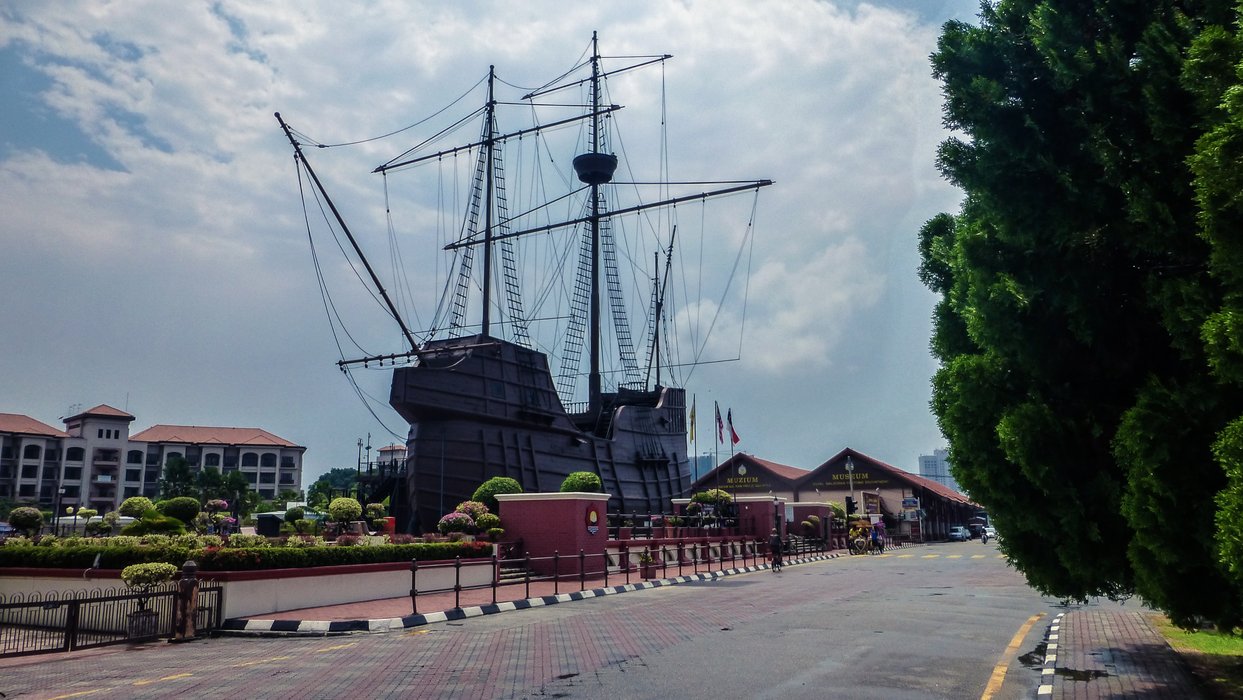 Replica of the Flora de La Mar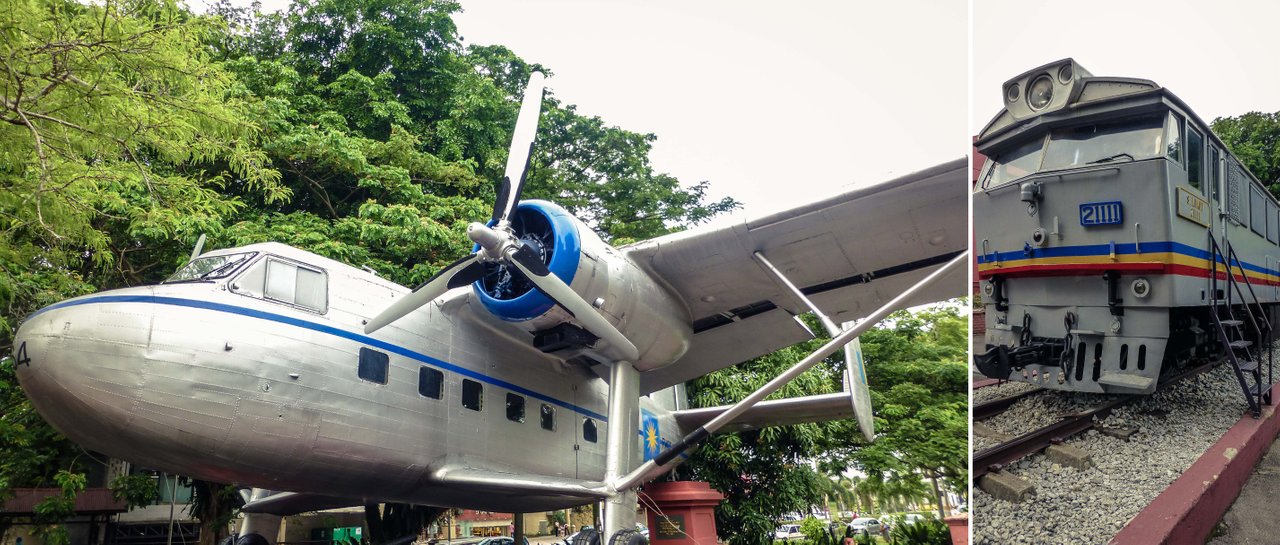 Old planes and trains at transportation area of the People's Museum
Old influences
We took off in the direction of the Stadthuys, an old governor building and now a museum. This building is a copy of the former city hall of the Dutch city of Hoorn. Other Dutch influences can be found on 8 Heeren Street. An old merchant building that almost hasn't changed since it was built. Gives a great view on how people lived back then.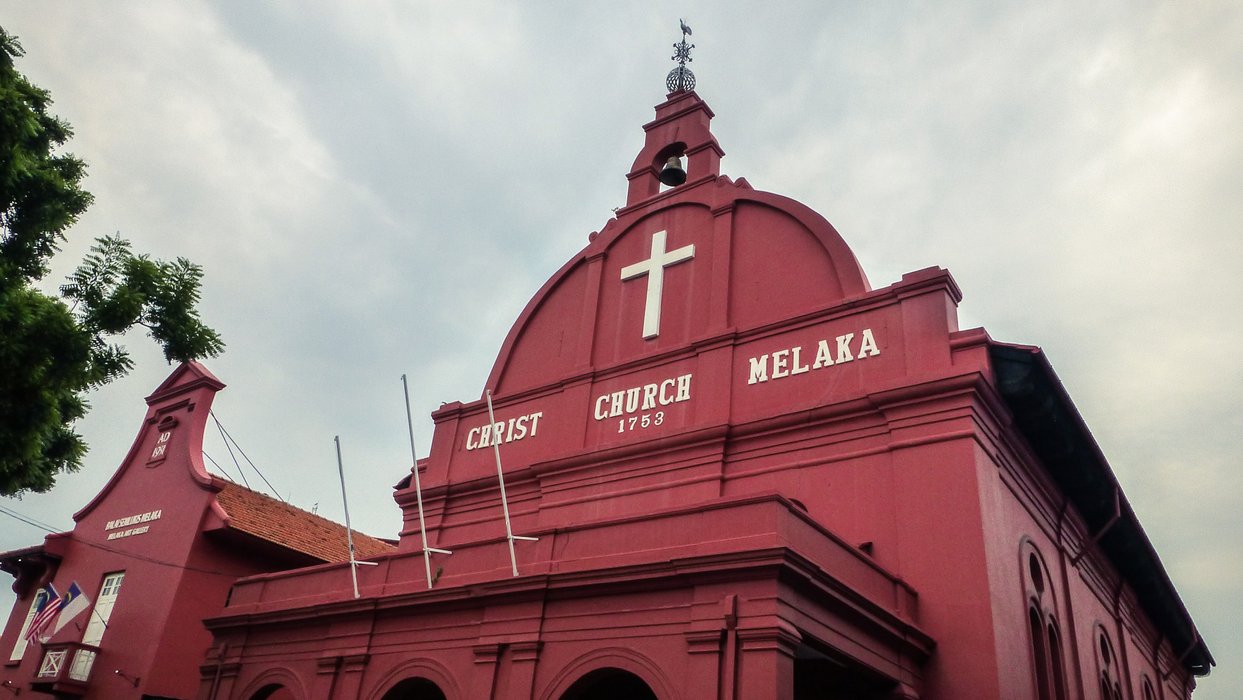 The Stadthuys
Some Portugees heritage can be found up on the hill. Some stairs are involved but after tackling these, a pretty nice ruin called St. Paul's Church will reward you. An extra reward is the nice view of the city you'll get from this hill. From St. Paul's Church we headed south where you can find Porta de Santiago. This is an old Portugues fort which is built in the year 1511. In the surroundings, you can find some old cannons. Malacca even has a maritime museum where you can find a replica of the Flora de La Mar. A Portugues trade ship that sunk on the coast of Malacca.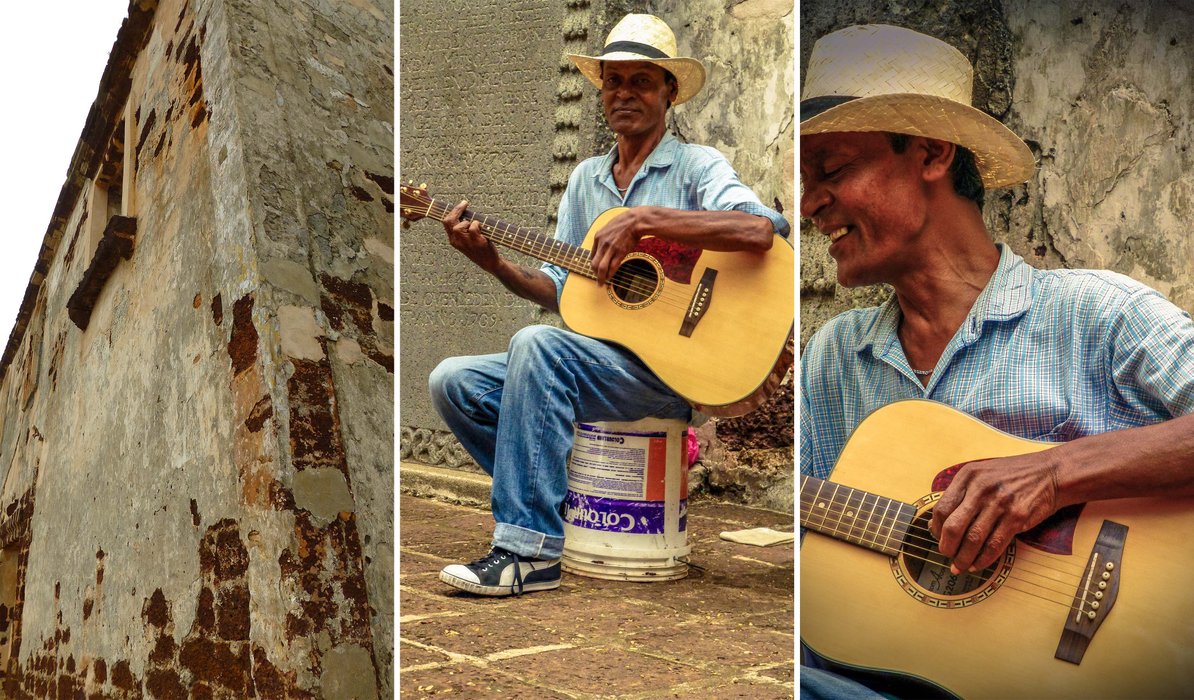 This guy was rocking some fine tunes inside the ruin of Porta de Santiago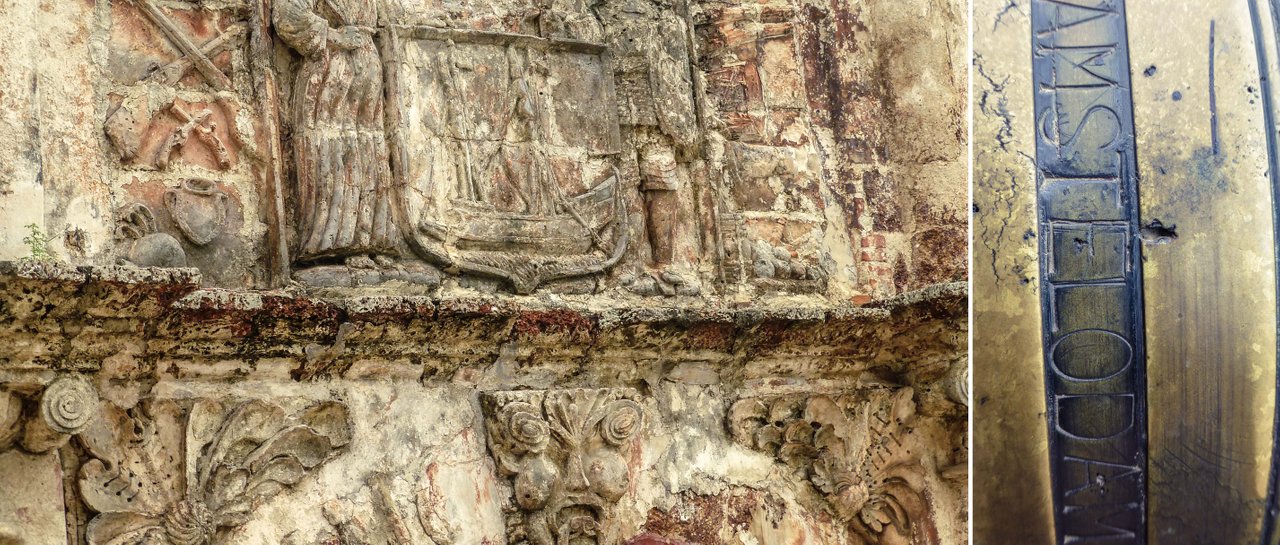 Some details around the Porta de Santiago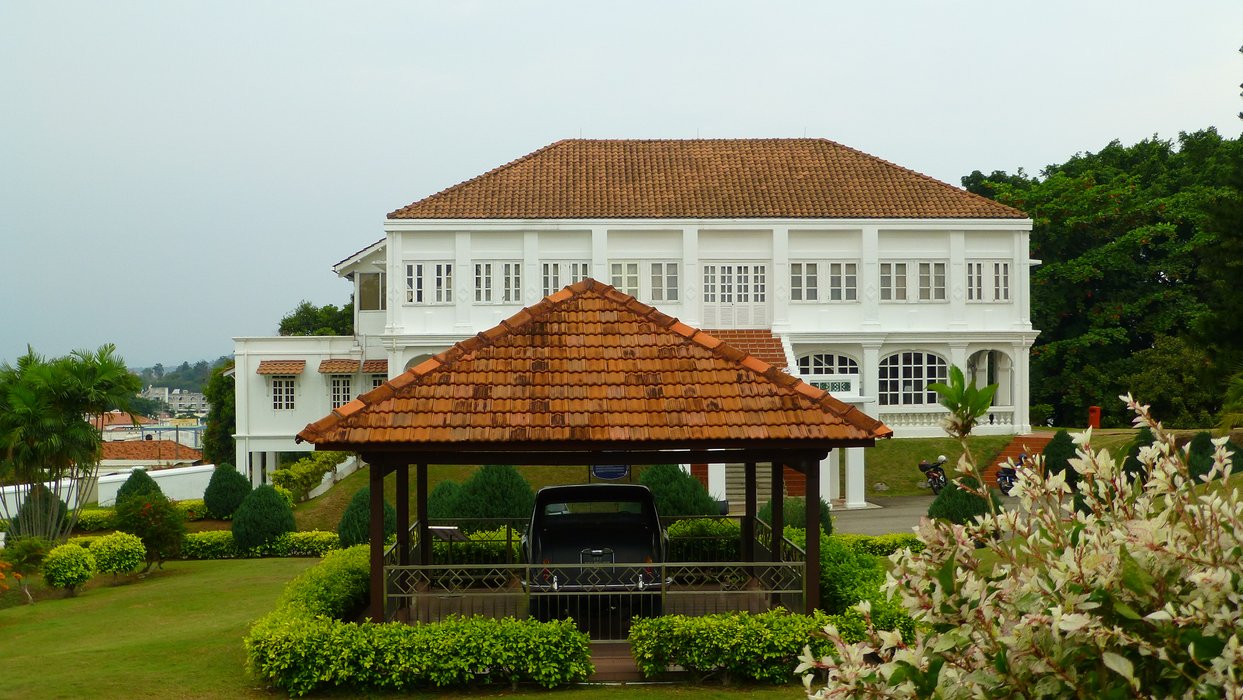 Love the "garage" they made for the old car
China Town
Aside from all these colonial influences, Malacca has also s high level of cultural diversity. Like Little India and China Town. Both fun to walk through. Especially China Town with all its narrow streets, little shops and terraces. If you're not into shopping, there is still a lot of heritage to spot in this area.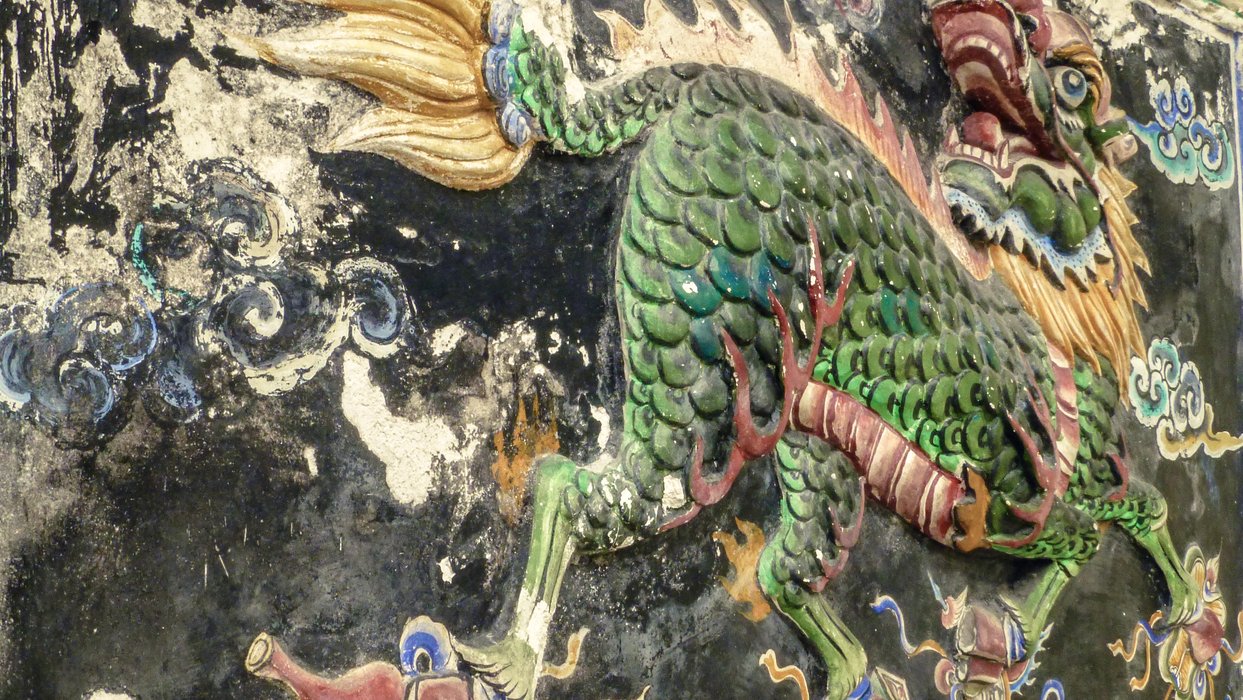 Some wall art in China Town
Jonkers night market
On Friday and Saturday night there is the Jonkers night market. This market attracts a lot of backpackers and tourists from the surrounding cities every weekend. Jalan Hang Jebat street is transformed in a street of light with little market stalls that sell almost anything. It's the perfect spot to buy some cheap souvenirs and to taste some of Malaysians finest street food. We walked the street back and forth and still saw new amazing things. We snooped around a bit in all the shops for fun. We had no intention of buying anything since we had quite some holiday left and weren't really keen on carrying stuff around for the rest of the trip. Then we sat down on one of the many plastic chairs and enjoyed some of the foods that were offered.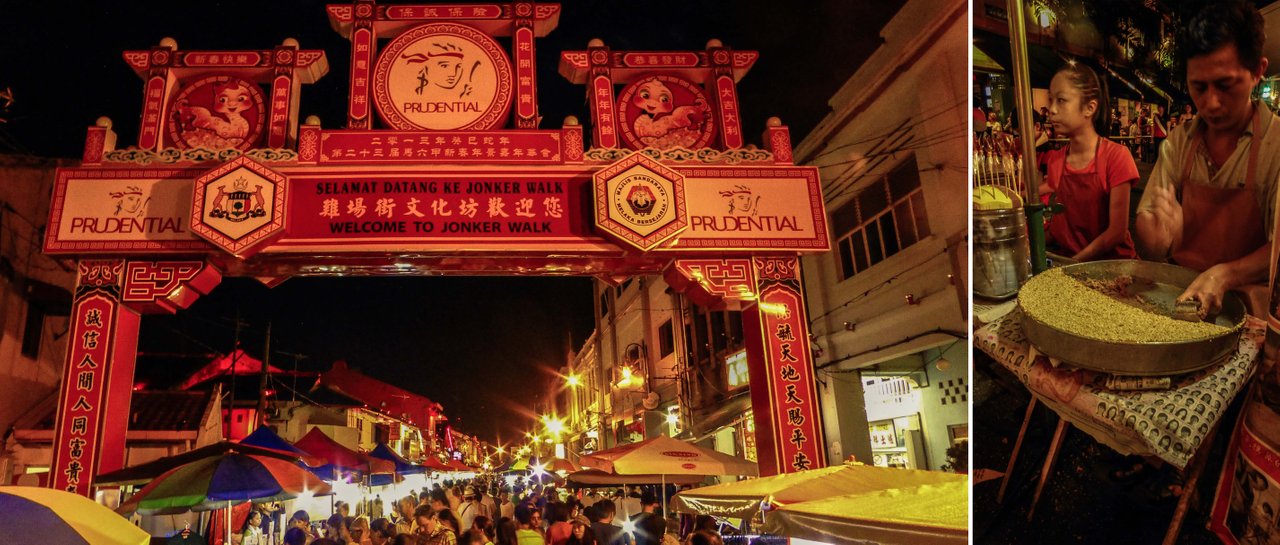 Jonkers night market
Not only the Jonkers night market is a festivity of light, even the trishaws where showing off with there decoration skills. These converted bikes, which can be best compared with a motorcycle with a sidecar, are the local taxis around Malacca. The owners did awesome jobs decorating them with flowers and other crazy things. At night they show their true colors when the lights go on.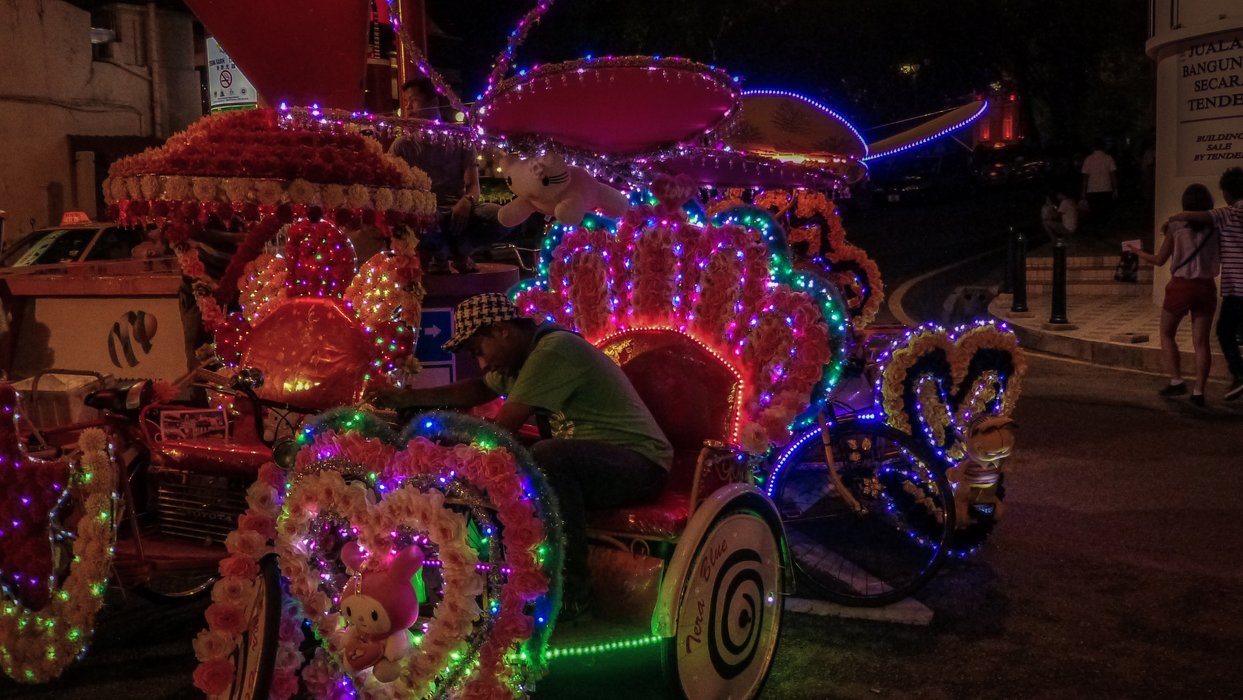 Decorated trishaw
We really enjoyed Melakka. The city has a lot to offer in terms of history and shops and feels like a small town. Everything is at a walking distance and there are great bike possibilities as well to explore the area. On the other side, the fact that everything is so centralized made it that we had seen most of it after a full day and evening. So it's not really a place to stay multiple days in our opinion, you will certainly get bored. If you go you should go on a Friday or Saturday so that you can visit the night market. We enjoyed that one the most.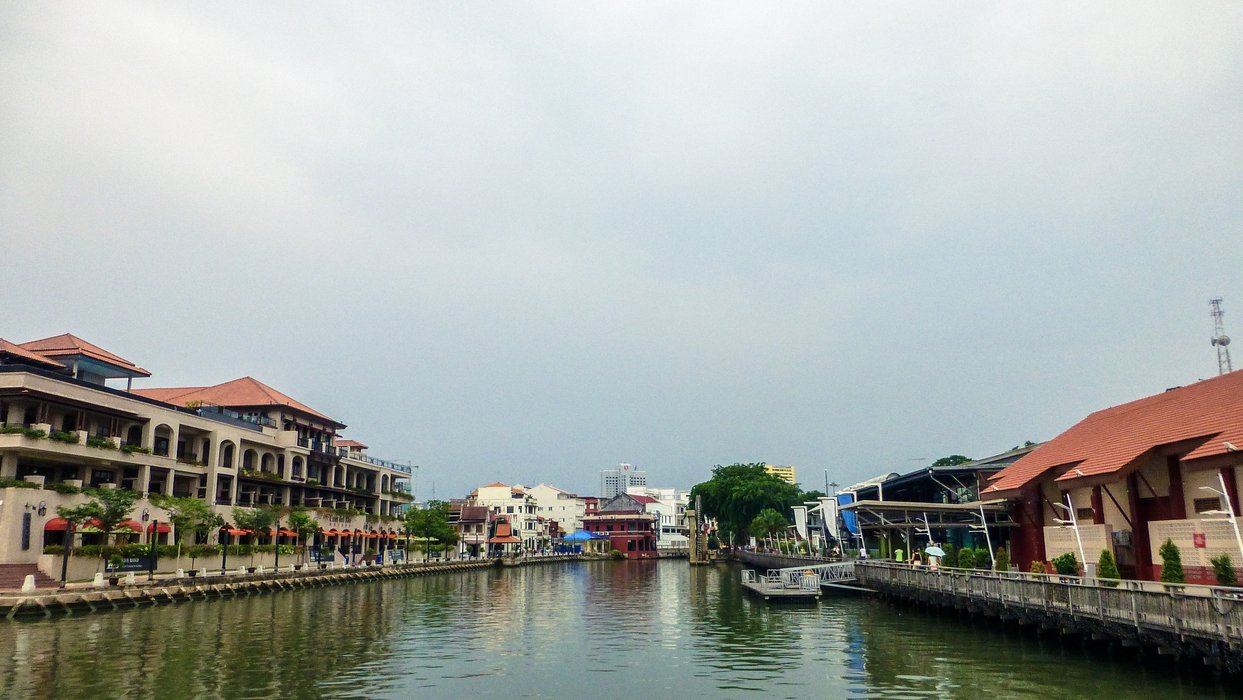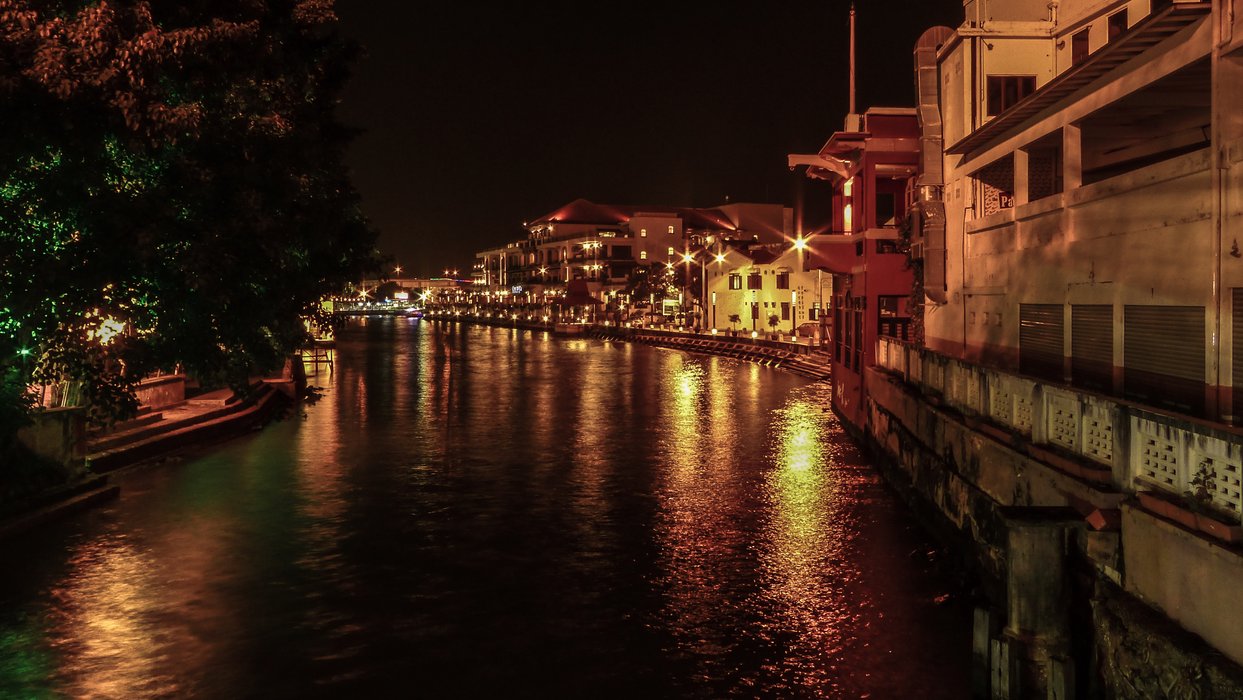 ---
If you enjoy my work, please consider upvoting it and follow me for more travel blogs around the world. Also, check out my Steepshot account for regular photo updates!

---
Similar posts that you may like: