Guatemala is a beautiful country in Central America. Known for its rich (Mayan) history and culture and stunning landscapes with a rich flora and fauna, this country is getting more and more a popular tourist destination for all sorts of travelers. If you're planning or considering a trip to this lovely country any time soon, be sure to keep on reading. In this blog, I will give you some advice on different travel topics.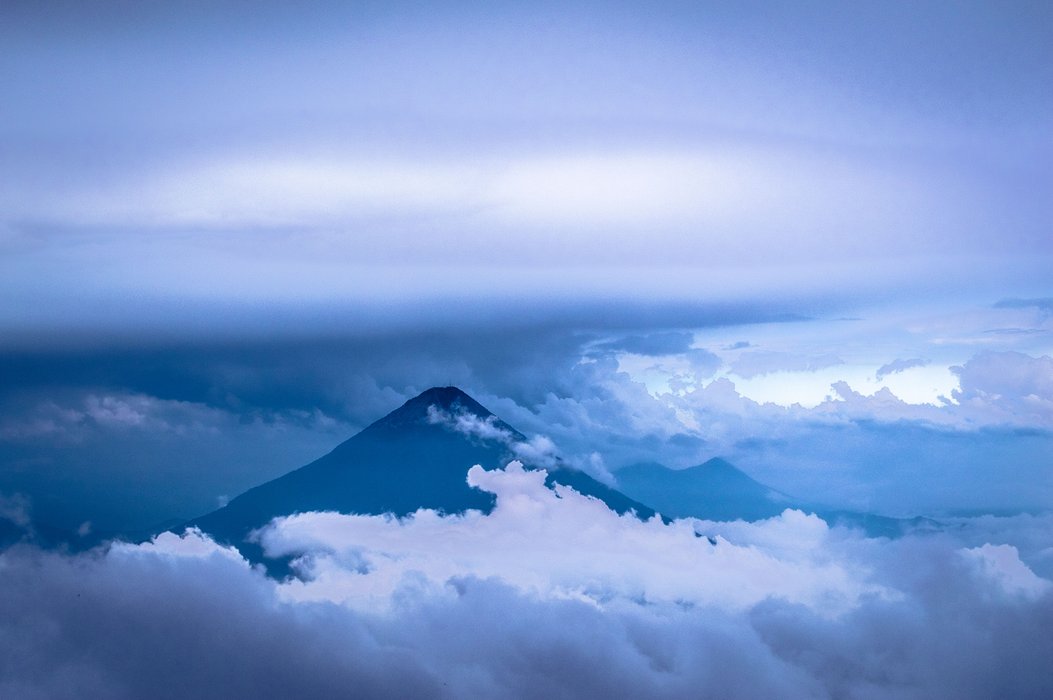 View of a volcano, Guatemala has 29 volcanoes!
Is Guatemala safe to travel?
Although the country is (at least by my government) not listed as entirely safe, as a traveler/backpacker you should not immediately expect to be in any danger. Yes, there are stories about people getting robbed etc., but in my opinion, if you use your common sense you should be just fine.
The bigger cities, like Guatemala city, have some areas where tourist should not wander around after dark, especially not alone. These are the less touristy areas and most guidebooks will warn you for them. They might be easier to avoid since they don't have a lot to offer tourists most of the time (unless your lost or anything). I think trying to avoid being alone is one of the most important things when you visit a country like Guatemala. For instance, when we visited Lake Atitlan, we wanted to walk alongside the lake to the next town. We were advised to find more people to come along with us so we would be less interesting to robbers, who apparently operate on (these) deserted roads. We were with 4 and decided to take the boat instead. Later we heard a story about a family who was held at gunpoint and was robbed of their belongings, also in the Lake Atitlan area. So once again, trust your own gut feeling and try not to walk around alone, especially not when it's dark and definitely not drunk. In my opinion, you should be perfectly fine that way.
What are the average costs of traveling in Guatemala?
My girlfriend and I always backpack and are always looking for a balance in a low cost of living and some form of basic luxury. We always stay in hostels or guesthouses, where we usually book some form of a private room. Mainly because most of the time this is just slightly more expensive in contradiction to a dorm. The reason behind this is that for a dorm we would be paying per bed instead just for the room itself. Costs of a private room are between € 15,- to € 20,- per night.
In our 3 weeks trip to Guatemala in July, we managed to average a daily expense of around € 35,- per person. This is inclusive a place to sleep, food, transport and trips, but exclusive the plane ticket from Amsterdam to Guatemala. Some higher expenses were hiking a volcano (around $ 89,- p.p., visiting Tikal (entrance around $ 20,- p.p.) and doing some diving in Lake Atitlan (around $ 100,- for a day).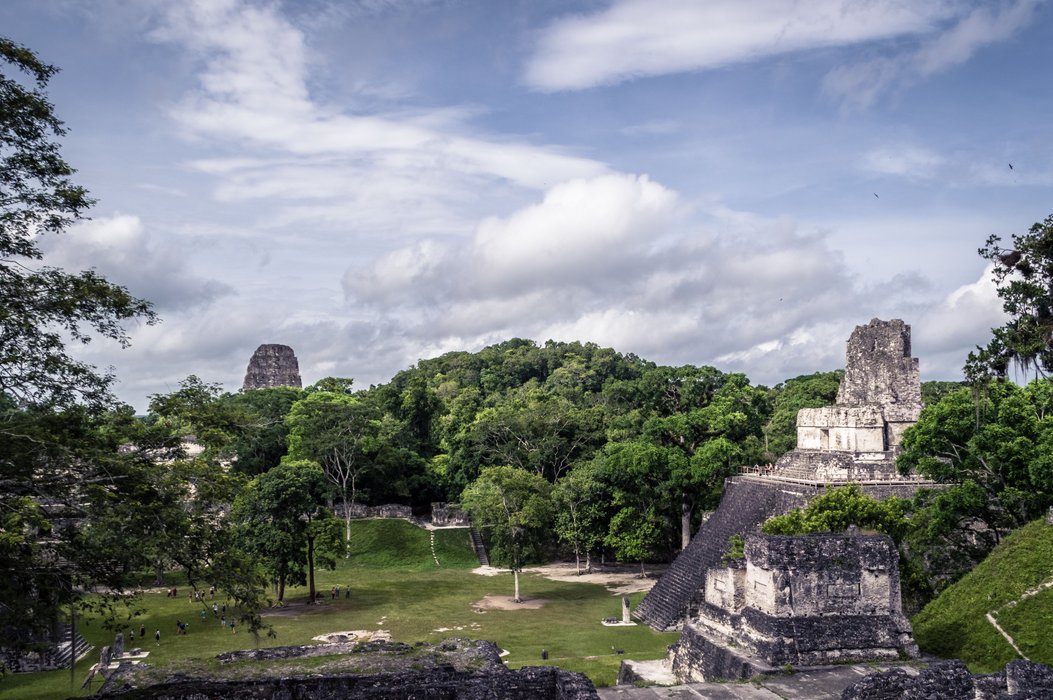 Tikal, one of the ancient Mayan cities
Are the accommodations any good?
Yes and no. Definitely not the best places we've slept, but most of the private rooms we stayed in were of a decent size and clean enough. Hot showers are a true treat and don't come around often. The majority of the private rooms we booked also had no private bathroom. They were available most of the time but in our opinion, the additional costs outweighed the enjoyment of it. WI-FI is however widely available. Be aware that some accommodations turned the electricity off after 10 o'clock, so bring some head torches.
What is a nice route to travel?
When arriving in Guatemala City, most people go to the smaller nearby colonial town of Antigua first. This town has a lot to offer. You will need about 3 days to see all the highlights and landmarks in and around the town. But after exploring there are so many more things to do, like starting a Spanish course, hiking a volcano or just chill-out in a restaurant and do some drinks in a club or bar later in the evening.
From Antigua, a route to Lake Atitlan, Quetzaltenango/Huehuetenango, Semuc Champey, Flores and then Livingston/Rio Dulce (or make a detour into Belize from Flores) is most common. Some people also go all the way north to hike to the mysterious ruins of the ancient Mayan city of El Mirador (this will cost you at least a week extra). This route is perfect if you have 3 or 4 weeks to spend.
We actually did this kind of round-trip counterclockwise, where we traveled from Guatemala city to Rio Dulce first. From there we took the boat to Livingston and crossed the border to Belize. After traveling in a northern direction in Belize up to Caye Caulker, we then traveled west again and made our way back into Guatemala to pay a visit to Flores/Tikal. From there we traveled to Semuc Champey, Lake Atitlan and in the end visited Antigua.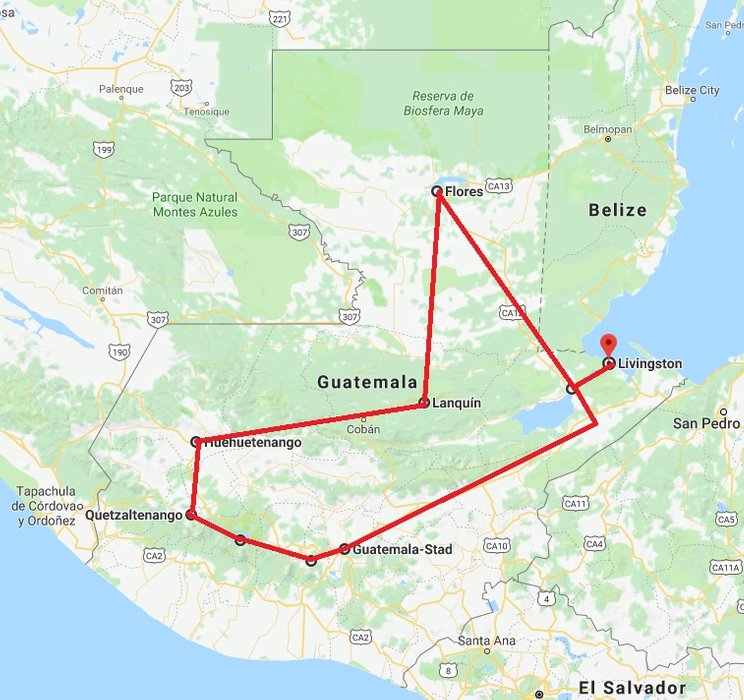 A common route
How to travel around in Guatemala?
For the southern parts of Guatemala, normal coach buses can
The roads in central Guatemala are sometimes pretty bad (dirt roads) and have so many speed bumps that you will get sick of them in the end. These two factors will make sure that you will not reach your destination any time soon. Expect average speeds of around 30 or 40 km/h. Public transport is not the best option and most of the backpackers use shuttle buses. Depending on the distance, they come in different sizes. Varying from an average van to a so-called limousine van. Don't be fooled by the luxurious name of this last mentioned type, it's just a bigger version of the regular van. These vans have two seats on one side and one on the other. Special trick is a folded seat which fills up the aisle so even more people can fit in. Just pray you don't end up on one of those seats since they hardly give any back support.
When you already know what route you will be taking and how long you will stay in places, it's a good idea to book multiple shuttles in advance with the same operator. This way you can bargain the costs of the total price instead of trying to negotiate the price for each individual trip. I mean you can always shop around at different operators for an individual trip, but we got the feeling that the price itself for these single trips was pretty fixed.
Smaller distances (like > 50 km) can easily be done by so-called chicken buses. These public transport buses can, however, get pretty crowded.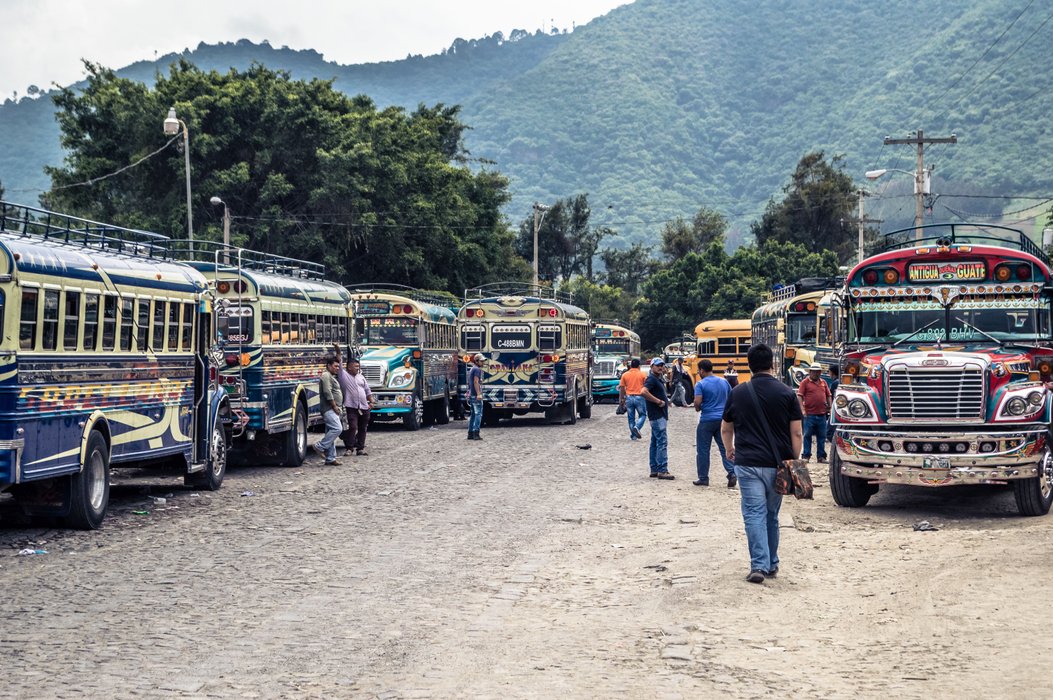 Chicken buses in Antigua
What language do they speak in Guatemala?
Spanish is the main language in Guatemala. So if you know some Spanish words and sentences you'll be perfectly fine. Some common Spanish numbers are especially helpful when bargaining for a tuk-tuk. There are places where they speak a different language, like Livingston for instance where most people speak the Garifuna language. But they also understand Spanish perfectly fine as well. English will be your best choice if you don't speak any Spanish, but be prepared to stumble upon quite some places where English is not really understood. Like restaurants, shops and most accommodations.
---
Top 5 things you must do when visiting Guatemala
Now that you are up to speed, here's a top 5 of things you should definitely do when visiting Guatemala:
Hike and sleep on a volcano.
Dive deep into the Mayan culture by visiting the ancient city of Tikal.
Visit different towns around Lake Atitlan, each with there own identity.
Dive into the crystal clear waters of the limestone pools at Semuc Champey.
Shop and relax in the picturesque colonial city Antigua.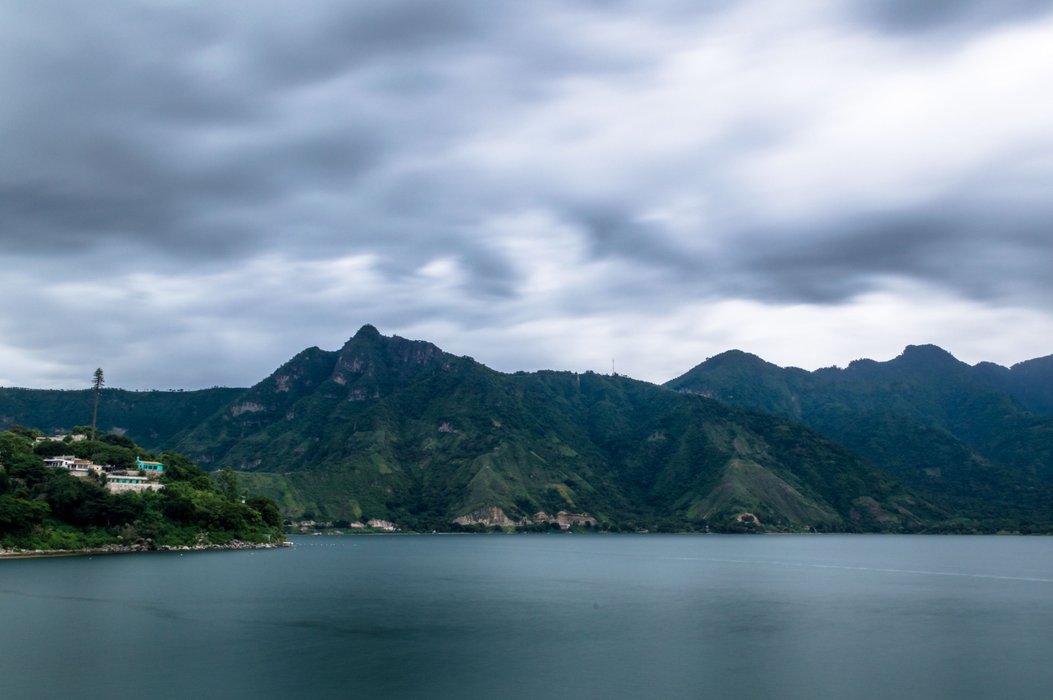 Lake Atitlan near San Pedro
---
If you enjoy my work, please consider upvoting it and follow me for more travel blogs around the world. Also, check out my Steepshot account for daily travel shots!