Hikkaduwa is a cool beach town on the southwestern coast of Sri Lanka. Once a small fisherman village, now a cool hang out for surf fanatics. The vibe is really laid-back and there are a lot of other things to do as well. Here's a mini guide what you can do in Hikkaduwa!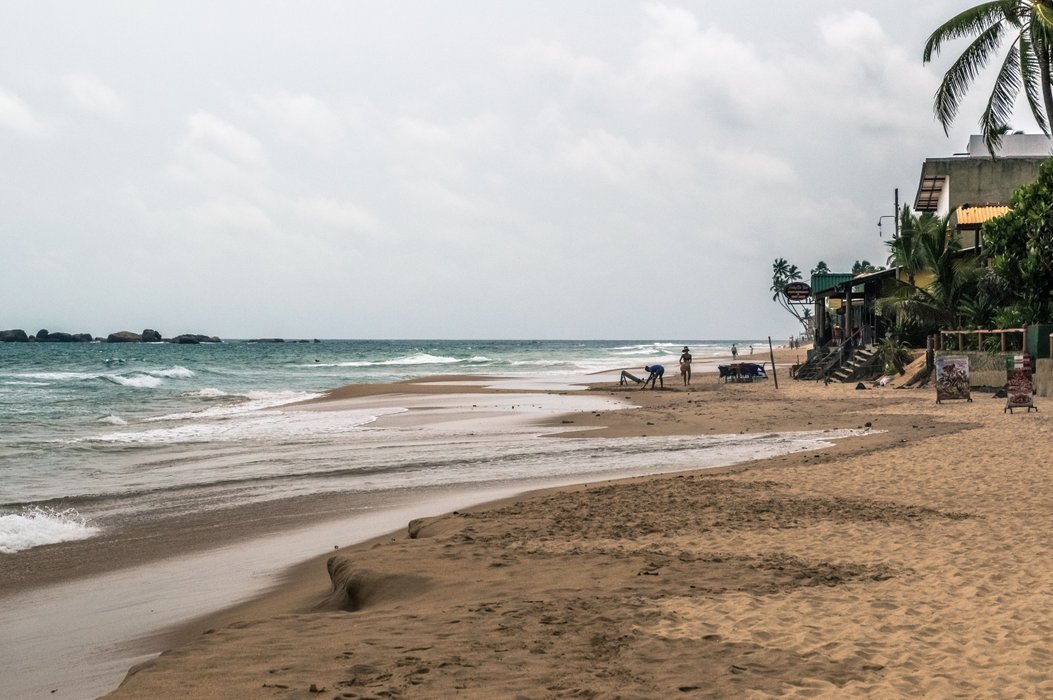 Strolling on Hikkaduwa beach
Things to do
Enjoying the beach
Because of increasing tourism, the beach at Hikkaduwa had some trouble with erosion in the past. Luckily this problem is getting less every year. Still, the beach is really nice. Depending on which season it is when you're visiting, you can enjoy a good swim. During the rainy season, the sea is getting rougher obviously. So if you want to do some swimming or snorkeling, the eastern side of Sri Lanka is calmer at that time. Sunbathing can be done all year round. There are a lot of hostels, hotels, and restaurants that are situated on the beach, so just grab a stretcher (and a drink now and then) and you're set for the day.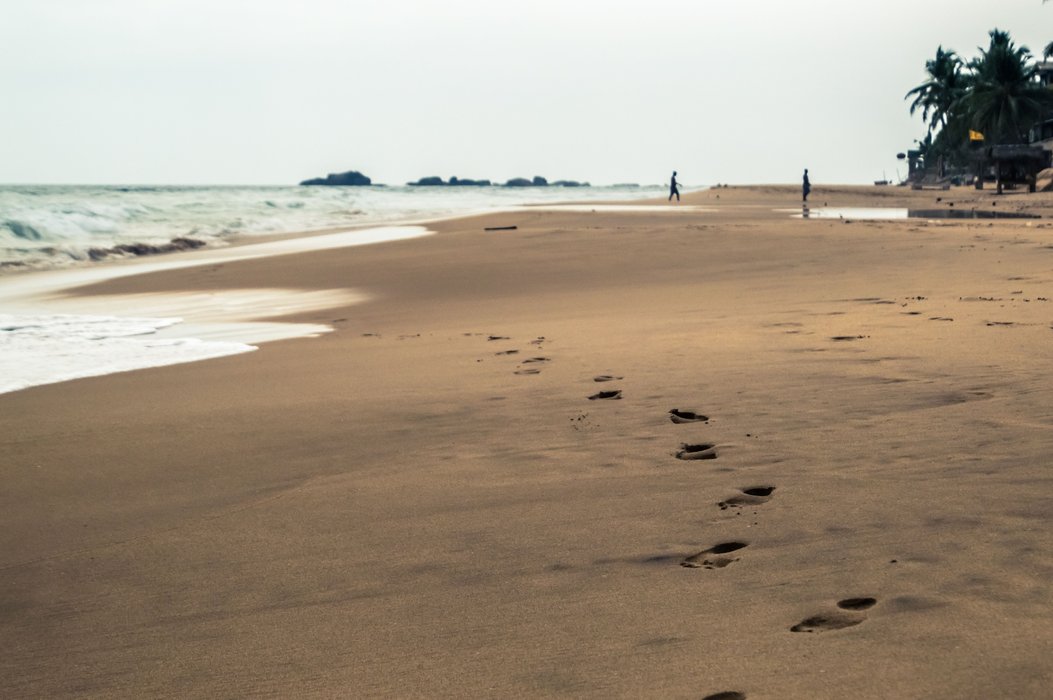 If you're done with sunbathing, you can go for a walk down the beach. Watch the surfers and make a stop in one of the many restaurants before you go back.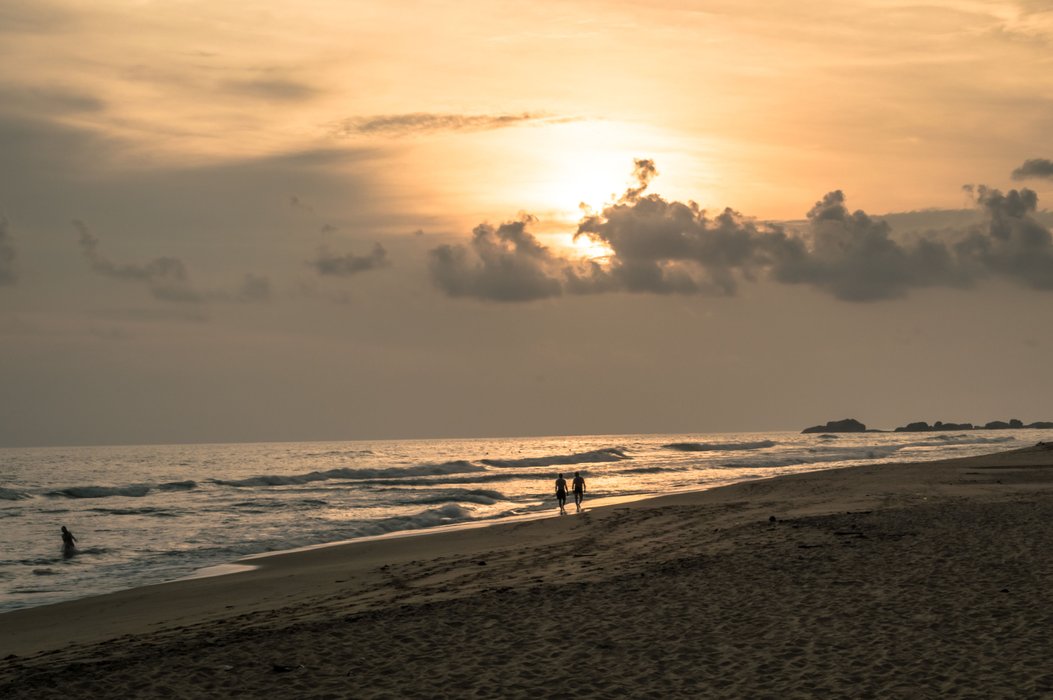 Sunset walks are the best!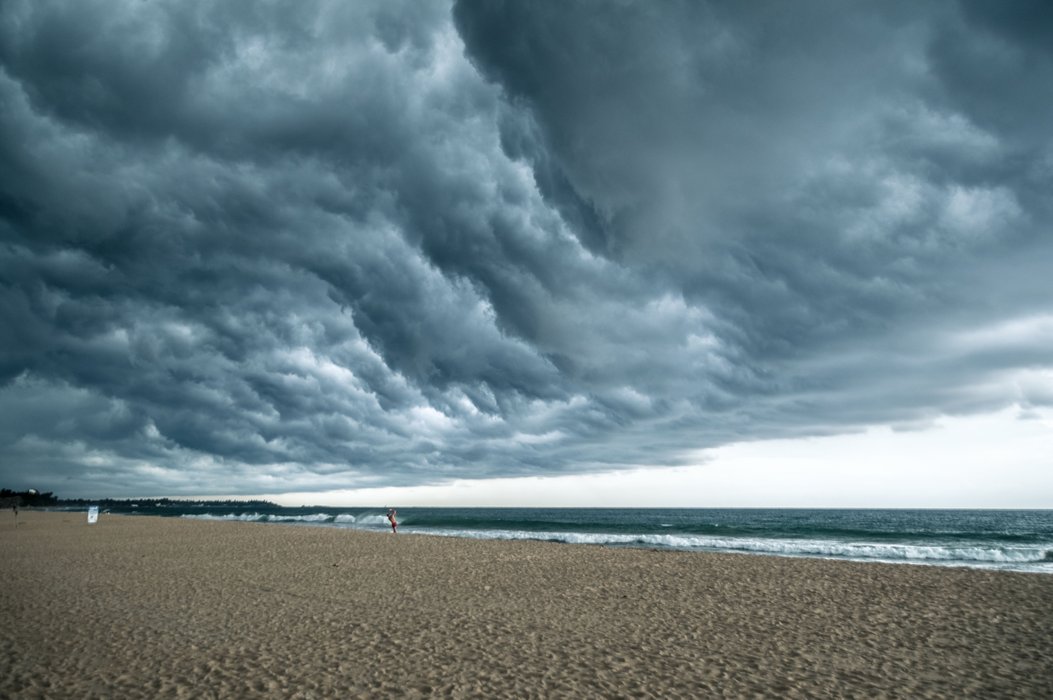 Downside of the rainy season, but they usually pass by quickly
Surfing
All day long you will see surfers out there in the sea. Best time to surf is from November till April. I can't surf and have never done it, but I do enjoy watching people surf. It's quite easy to find a teacher, almost every accommodation can hook you up with one. Waves are pretty decent so Hikkaduwa is a good spot for beginners, but also for the more experienced surfer. After April, rain season will start which mean the sea will be rougher during that time. If you still want to surf in that period (as a beginner), you should go to the eastern side of Sri Lanka.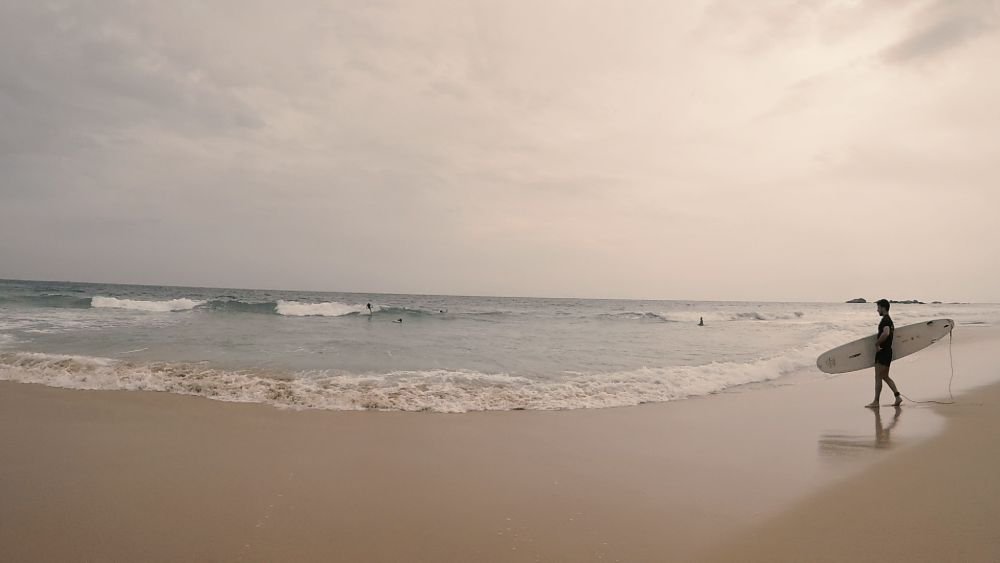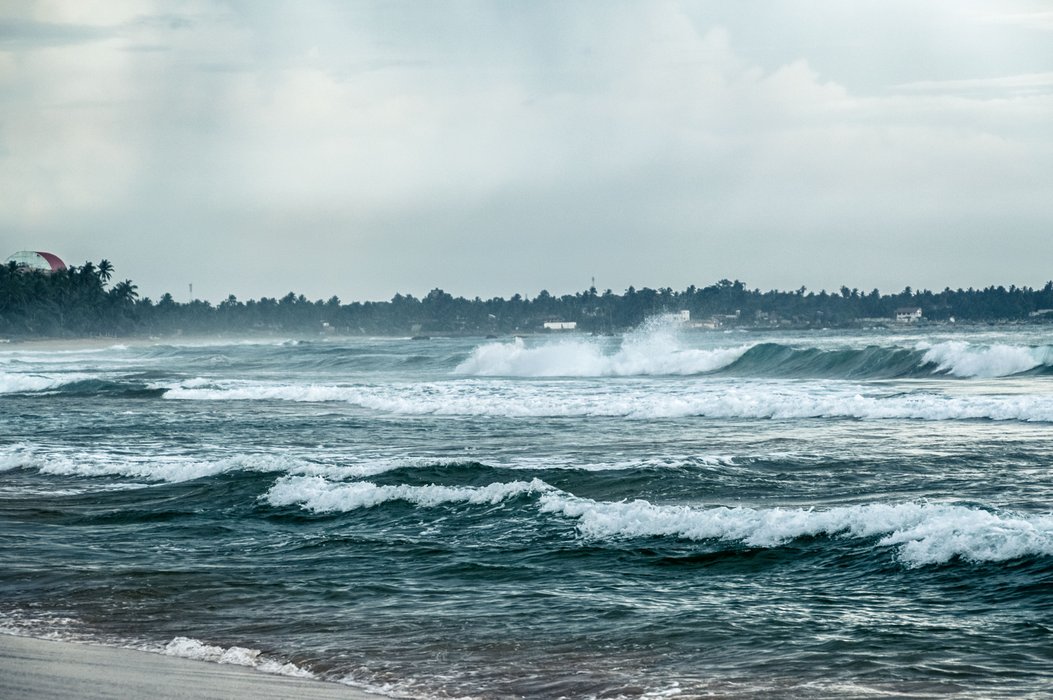 Do you dare to surf here?
Enjoying cocktails and parties at the beach
As said before, Hikkaduwa is getting pretty touristic. There is a wide variety of accommodation and restaurants. Ranging from cozy to more clubbing material. At the more bigger restaurants on the beach, you can dance all night long! Just keep in mind that you don't visit Hikkaduwa during the rainy season, expecting to do some party. Most places are closed by then and just a few are open for business. But it's usually just eating and drinking that they offer.
Turtle farm
In Hikkaduwa, there is a turtle hatchery, mainly with the aim to conserve endangered turtle species. They keep a great variety of species and there is also a sandy section where the eggs are hatched. Hatching is usually being done during the summer. Don't forget to read all the interesting information about these magnificent animals while you are there.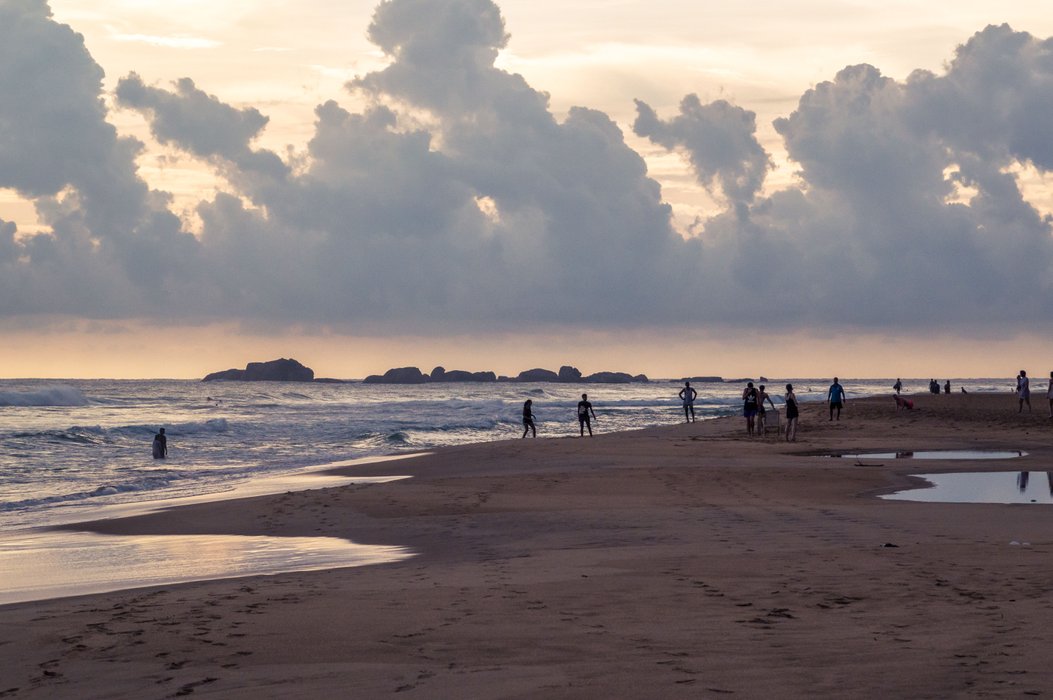 How to get there?
It's great to read about all these things you can do in Hikkaduwa, but more importantly is how to get there right? Hikkaduwa is situated roughly 100 kilometers beneath Colombo. It's quite easy to use public transport. Buses go frequently (once every 15 minutes) and take around 2 hours. If you take the train you will be there a bit faster. the train is very cheap, around € 2,- and the trip is really nice.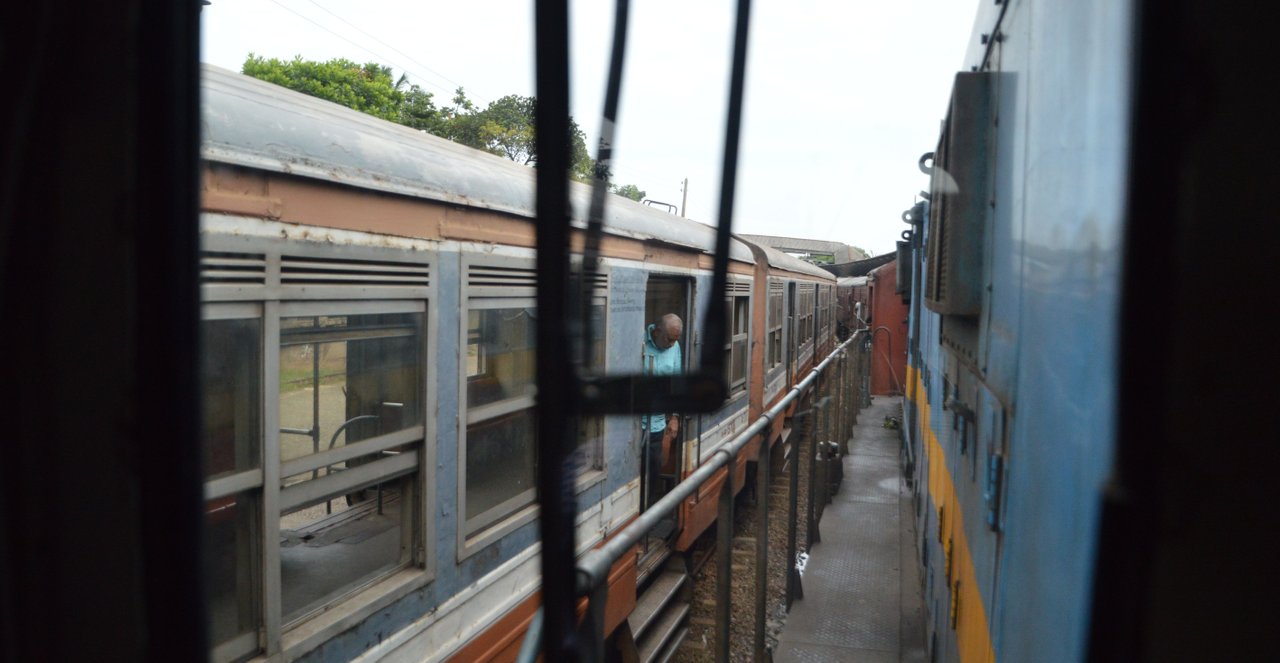 We took the train from Colombo to Hikkadauwa
You will pass through many small villages and most of the time you can see the ocean. If you're lucky you can grab a seat, else you should just hang around near the exits with the locals. Our train was overcrowded since we made the trip during a full moon weekend. Most locals travel to be with their family during that time so public transport will be more crowded than usual.
---
If you enjoy my work, please consider upvoting/ resteeming it and follow me for more travel blogs around the world.

---
Similar posts that you may like: