Brussels
A great city to visit. Like in any other Belgium town or city, you will find good architecture, good food, and good beers. Sounds good right? From where I live, the capital of Belgium is like 2 and half hours by car. Great distance for a weekend trip.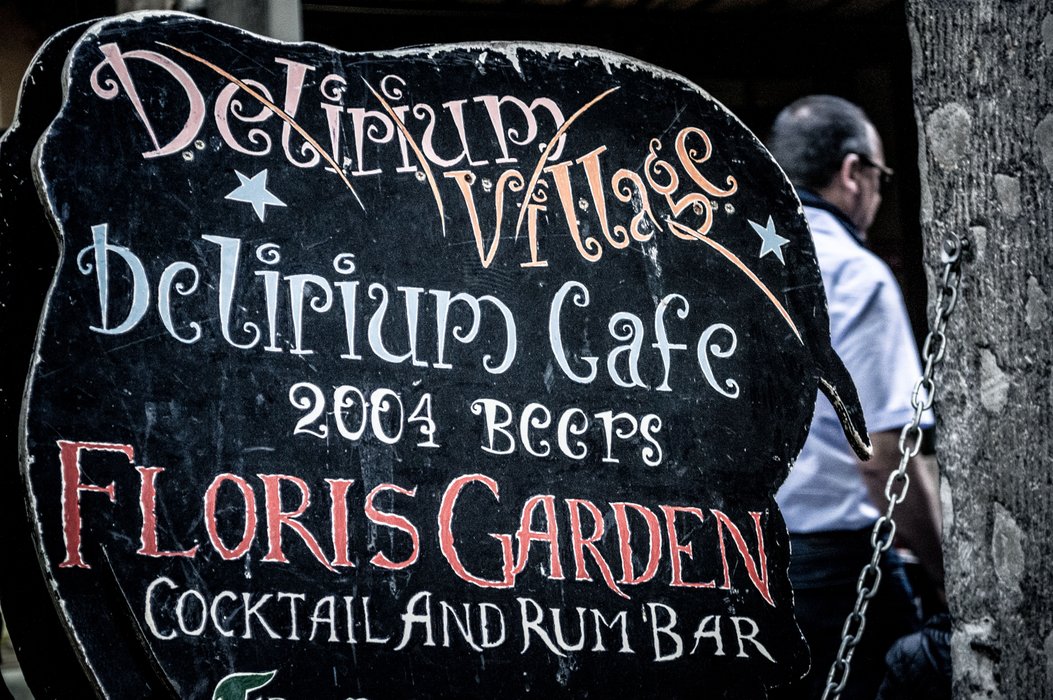 Delerium cafe
As mentioned, Brussels is the capital of Belgium but can also be seen as the capital of Europe. There are many parliament buildings and Europe is practically being run from out them. We parked our car in Leopoldswijk which can be seen as the European district. It's a very business-like district with not a lot going on at the weekend because a lot fewer people are working in the offices. Good for us since there was enough space to park the car somewhere. Leopoldswijk has a good metro connection with the city center, so we grabbed one and headed downtown.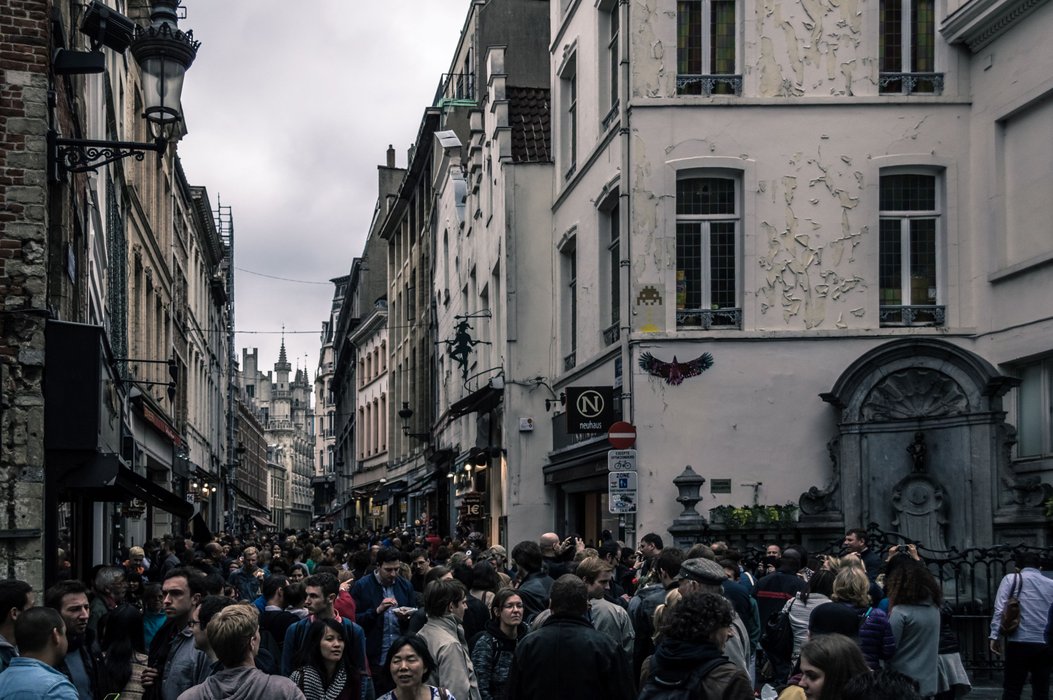 The day began cloudy but got better really soon
Once a small fortress on an island in the river Zenne, Brussels, with its 177 thousand inhabitants, is nowadays what you call a proper city. Due to the good weather (it was June) the city was packed with tourists. We looked for a bakery first to buy some Belgium waffles. Next to beers, Belgium makes very good waffles. A few minutes and with a full belly later, we started exploring the city.
---
Please join me follow Steemians as I talk you through the highlights of my trip!
---
De Grote Markt
De Grote Markt is the most central spot in Brussels. Around this square are some fabulous buildings like the city hall for instance. Other things you will find here are restaurants, shops, and some artists. Also, the square is often a base for different kind of events. When we were there, some kind of music festival was going on. It's a busy place because of all the tourists but still, the atmosphere is kind of cozy.
| City museum | City hall | City hall by night |
| --- | --- | --- |
| | | |
Manneken Pis
In just a few minutes of walking distance from de Grote Markt is the statue of Manneken Pis. The most famous resident of Brussel can easily be overlooked. And you know why? It's really small... Just 58 centimeters in height. It's better I tell you now, so you won't be disappointed when you see it :) Manneken Pis is part of a fountain on the corner of the Eikstraat and the Stoofstraat. Just look for a big group of people in that area. Like a swarm of bees, people gather around it and try to take a picture of the little statue. It's a bit sad because you can't see the whole fountain properly because of the constant stream of people.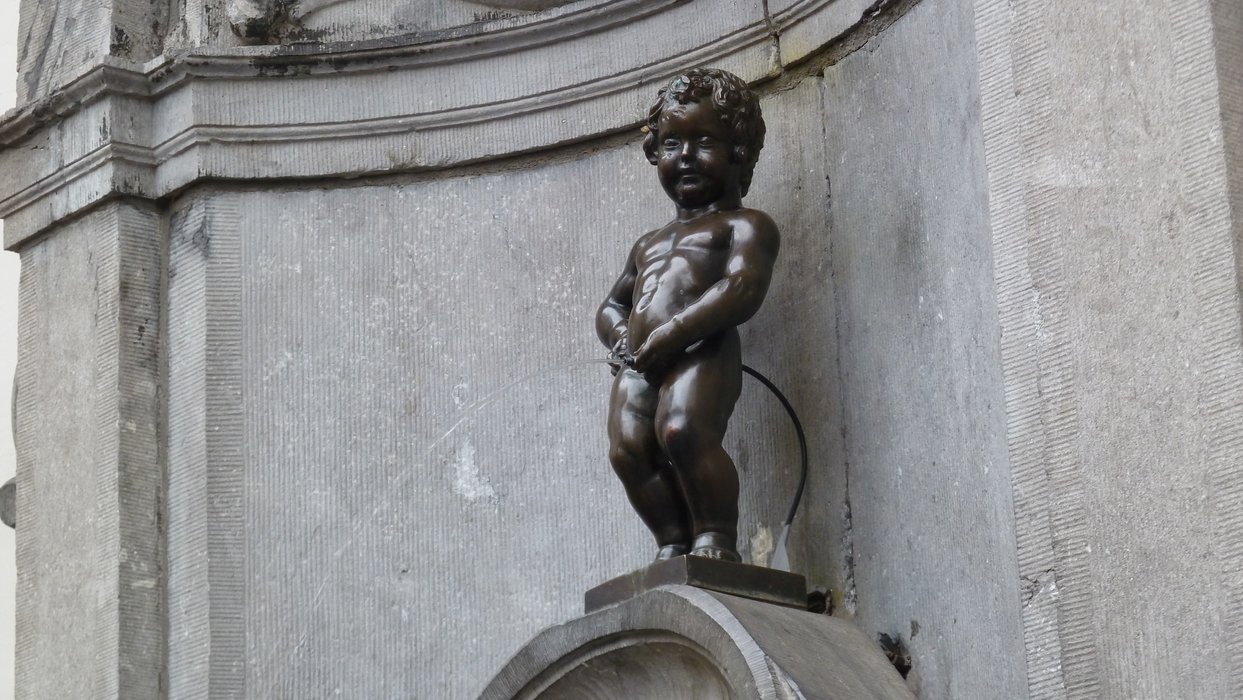 Filling up the fountain like a pro
Did you also know that somewhere else in Brussels there is a female version of the statue? It's called Jeanneke Pis.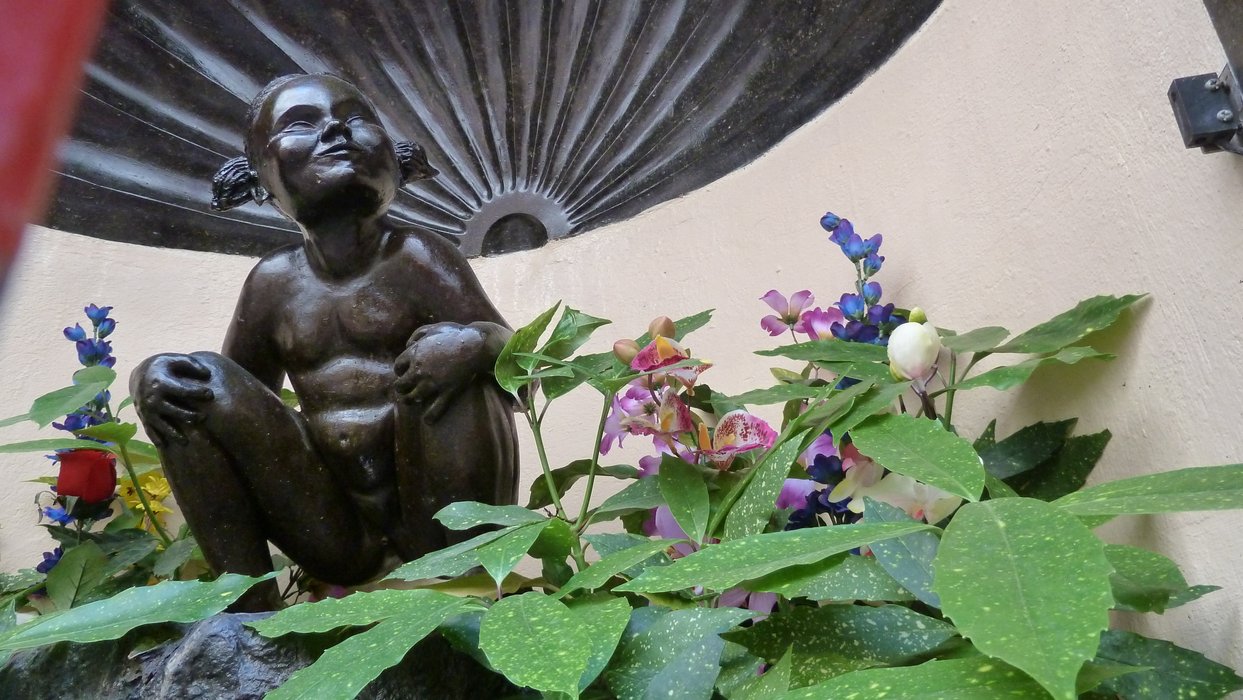 De Kathedraal van Sint-Michel en Sint-Goedele
This gothic church in the old center of Brussels is magnificent. Don't forget to visit the church inside. It's like no expenses were spared when it was built. So much art and detail. And what I personally liked is that it's not so dark inside. Most churches or cathedrals are quite dark because of all the grey materials. But for this one, allot of white materials are used making the church interior much brighter and pleasant.
| Front facade of the cathedral | Church artwork |
| --- | --- |
| | |
This church is also used by the royal family for their weddings and interments. Sadly when I was there, it was just a day like any other. No royalties spotted.
Royal Palace
South of the Warandepark lays the Royal Palace. The office of the Belgium King. Although he does not live here (he lives in the Belvédère castle in Laken), this is the place where he performs his tasks and where he receives his guests. Usually, in the summer, you can visit the palace inside. I was there in Juni so it was (still) closed for public. Pity.
| Warandepark | Royal Palace |
| --- | --- |
| | |
Royal Theatre Toone
The oldest puppet theater in the country and famous as well. This theater is hidden in a very small alley. Not only can you watch fabulous performed shows, it is also a real treat to walk around and sit between the puppets in the cafe.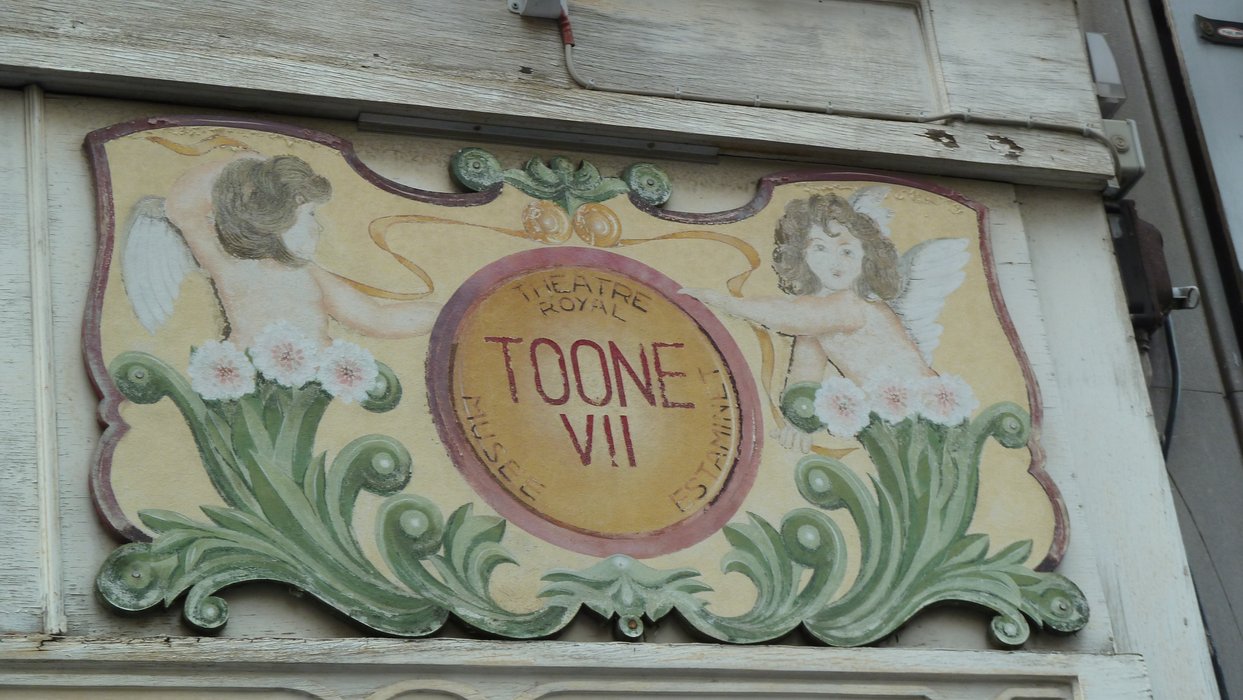 The oldest puppet theater in the country
Jubelpark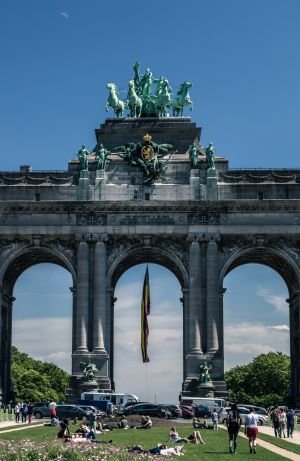 Triumphal arch
The Jubelpark is huge. Aside from all its gardens and greenery, it also houses many buildings. Like the great mosque, the Royal Institute for Cultural Heritage, the Royal Museum of the Armed Forces and Military History, and the most remarkable one: a triumphal arch. During my visit temperatures were great and a lot of people were sunbathing in the park and kids were playing around. There was even some kind of medieval festival going on. Lots of people dressed up and performing medieval occupations. It was quite fun to see.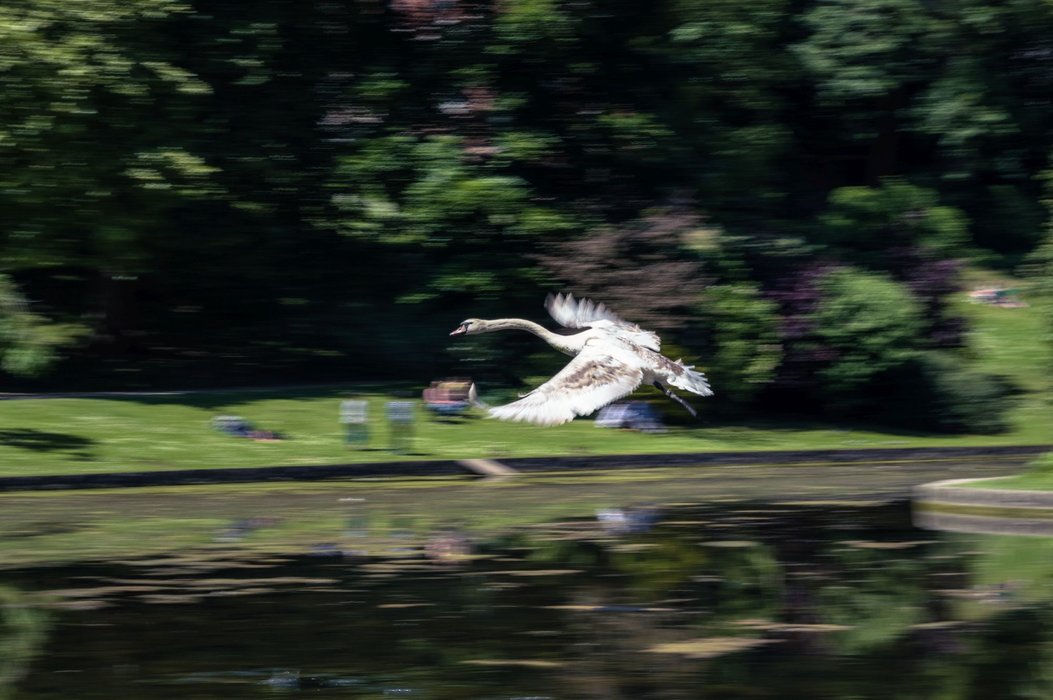 Swans in the park
Saint-Gilles,
Saint-Gilles is a municipality inside Brussels and really overlooked in my opinion. I did a walking tour from my guidebook through this area and it was truly interesting. Call it an architectural art route or something similar. There is a big concentration of art nouveau work to be found. A lot of buildings or parts of it are developed by the well know architect Victor Horta. There is even a Victor Horta museum. The walk I did was around two to three hours and not difficult at all. A few parts go uphill but overall it's a pleasant and quiet walk. Definitely recommended.
| Houses in Saint-Gille | Architecture |
| --- | --- |
| | |
---
After all this exhausting exploring it was time to enjoy Belgium finest, and by that I mean beers. Fries could also be the answer, but I'm more a beer guy. You don't need to look long or hard to find a bar that serves them. Belgium is known for its beers and as you might have noticed, I'm a fan.
If you're a city lover, Brussels makes a good weekend trip. But if you're looking for a bit more authenticity and a more genuine taste of Belgium, than there are better cities in Belgium to visit, Gent or Brugge for instance. But a trip to Brussels can hardly fail since there are enough options to spend your days. May it be drinking beer or checking out some quality architecture.
---
If you enjoy my work, please consider upvoting it and follow me for more travel blogs around the world. Also, check out my Steepshot account for daily travel shots!