Ganga is one of the biggest river in India and considered to be very sacred and pious. It actually originated from Himalayas and has spread throughout India. It passes through different states making it a major source of water for drinking and farming.
The banks of river called ghats is always a pleasant place to spend time. Be it morning or evening but people always throng to these place to enjoy their time. Few days ago , I went too to nearby Ganga Ghat and enjoy the magical sunset and cool breeze.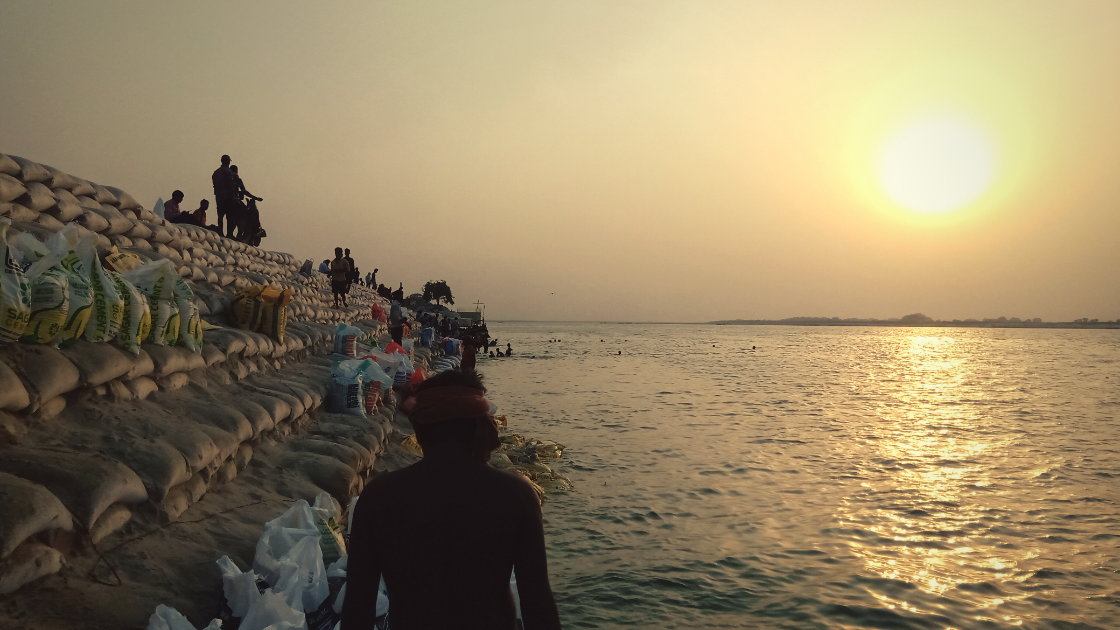 This is Digha Ghat or the Banks of Ganga situated in the state of Patna. It is a major public attraction where people enjoy the cool breeze and enjoy bathing in the cool waves of Ganga. Due to ongoing summer season, kids or elders found bathing at many specific places throughout the day. As I visited the place in evening, I found few boat carrying sand from other side and filling at this side.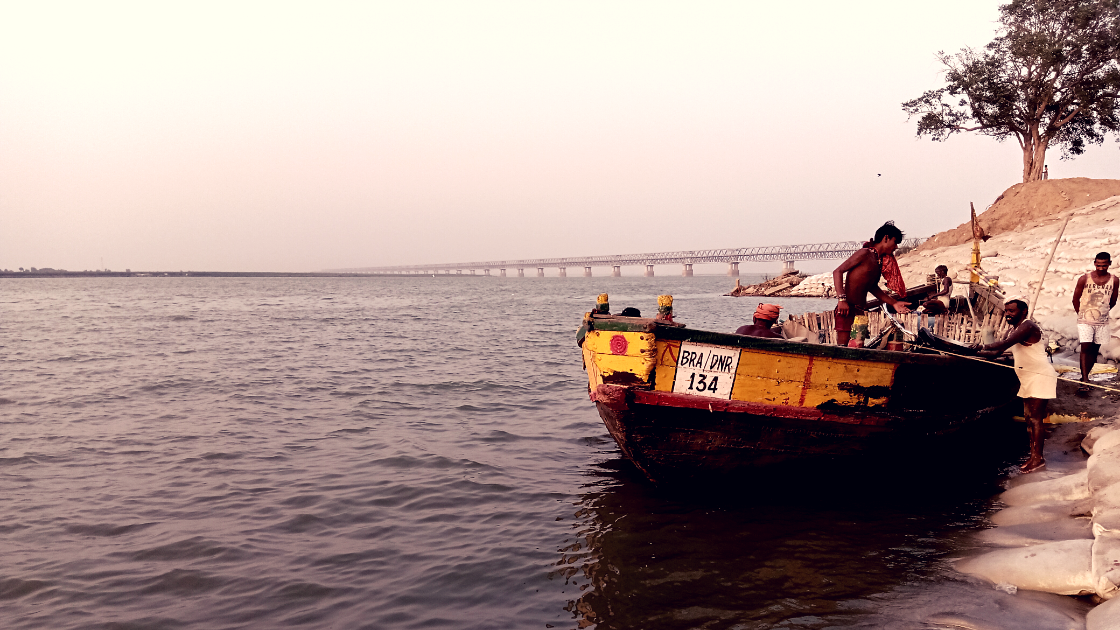 The state government, is taking all steps to protect river Ganga and also making sure people safety at the banks. This river is very deep and people at risk to get drowned. For that the boat man and other people were filling sand fill bags at the banks. Making it more people friendly.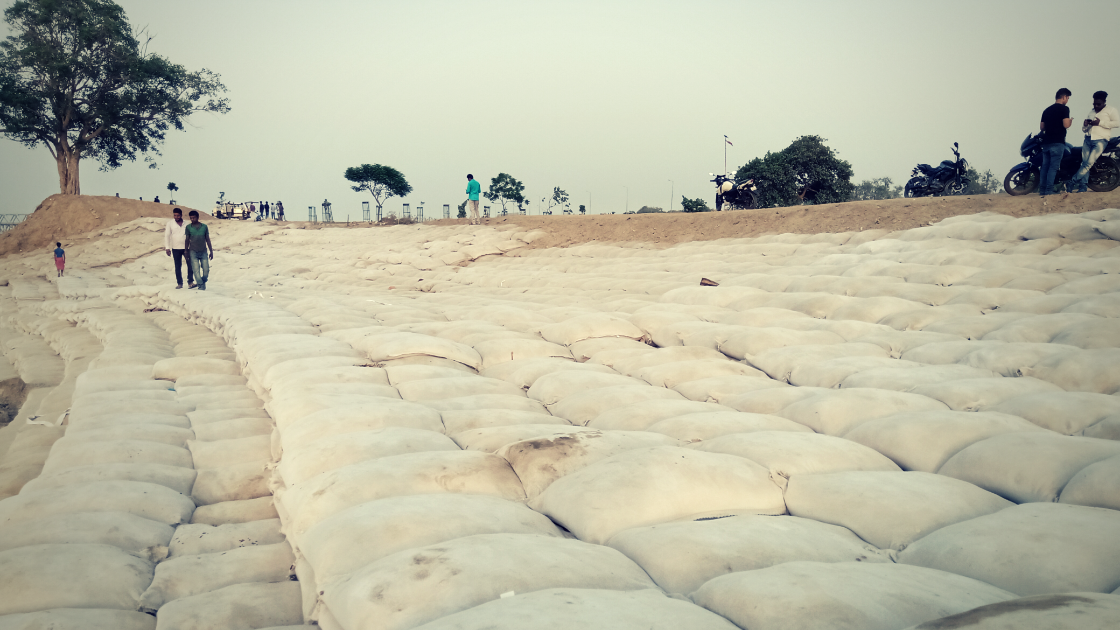 Anyway, I went there to enjoy some time, and quitelly loosing myself in the cool breeze that blowing around and helping us to relax from strong hot weather. There is also a Iron Bridge which is approximately 7 km over River Ganga built to cross from one side to another and also for public transport. I was quitelly sitting at the banks, and enjoy the messmirising of the river. A typical set up of water, bridge and boat.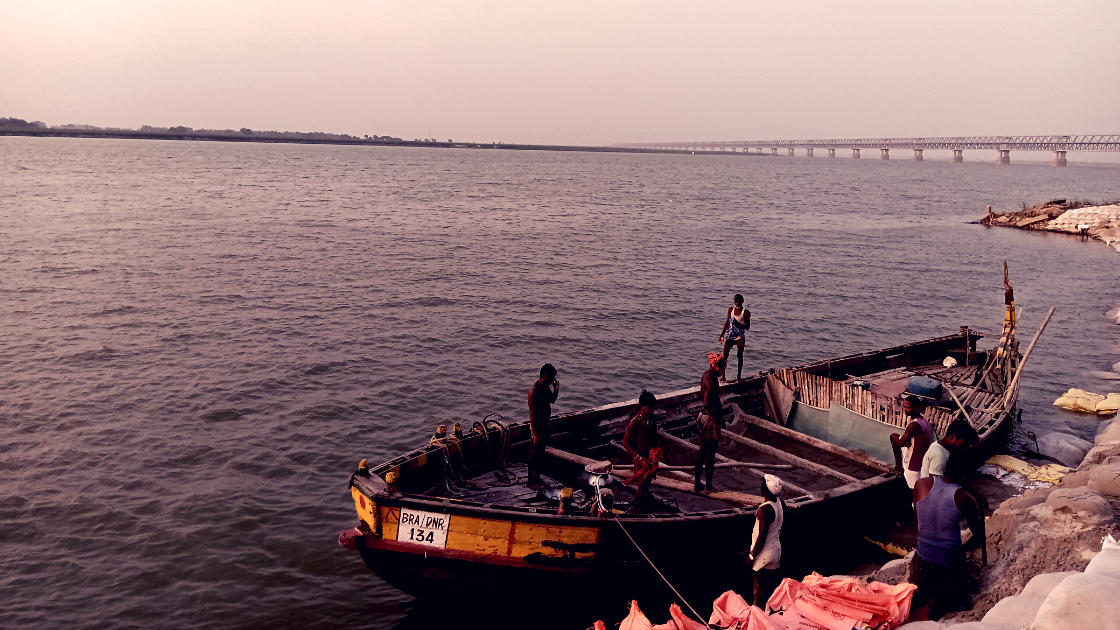 Well, at the end, how could I miss the selfie at this beautiful setup. After spending some quality and capturing the scenic beauty of water front, I said good bye.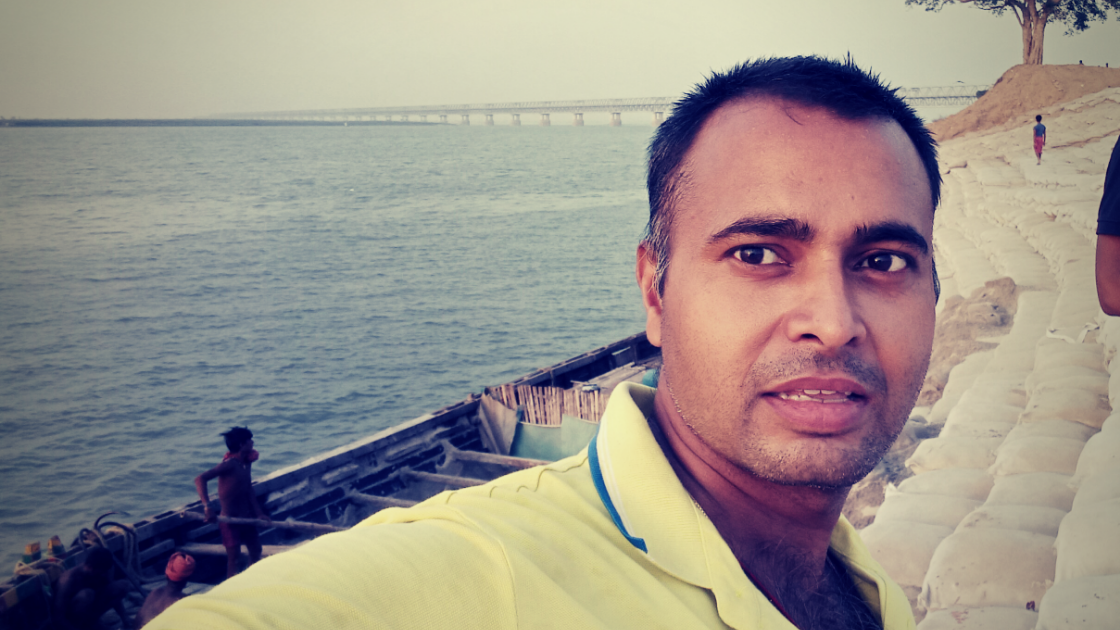 The place is beautiful and I had some fabulous time alongwith my friends. A perfect place to enjoy and get chill from daily chaos.
Stay Calm....
Keep Steeming...Steem On !!!
---
My Witness Votes
@firepower , @enginewitty, @blocktrades , @gtg , @helpie, @abit, @c-squared , @jackmiller, @ura-soul, @blockbrothers, @ocd-witness @bobinson, @jatinhota, @curie, @adsactly-witness, @therealwolf @patrice @reggaemuffin @c0ff33a @thekitchenfairy @drakos @roelandp @good-karma @yabapmatt @partiko @steemcommunity @qurator.
---