Talk about village rural life in India, and people will start interpreting and assuming many awkward things about the meagre life style of the people living. Even me too were among the one untill I realised my roots belongs to village too. I was not borned and raised in Village atmosphere but soon I start valuing my co-existence as one of them, I started every bits of the meagre lifestyle of the people.
From traditional Food to valuing the old customs and culture they have everything properly maintained as a treasure and most importantly , they keep passing it to the next one to carry forward the legacy.
Another reason I started to like my place is because it is situated very close to nature. The entire region is full of natural grennary all around that rejuvinate my body and mind.
The stone mountain is just an example, it is like of pebbles pot with green plant on top, however this is natural existence.
Last weekend , I was quite busy with another marriage ceremony and for that I took out on my two wheeler for a long drive.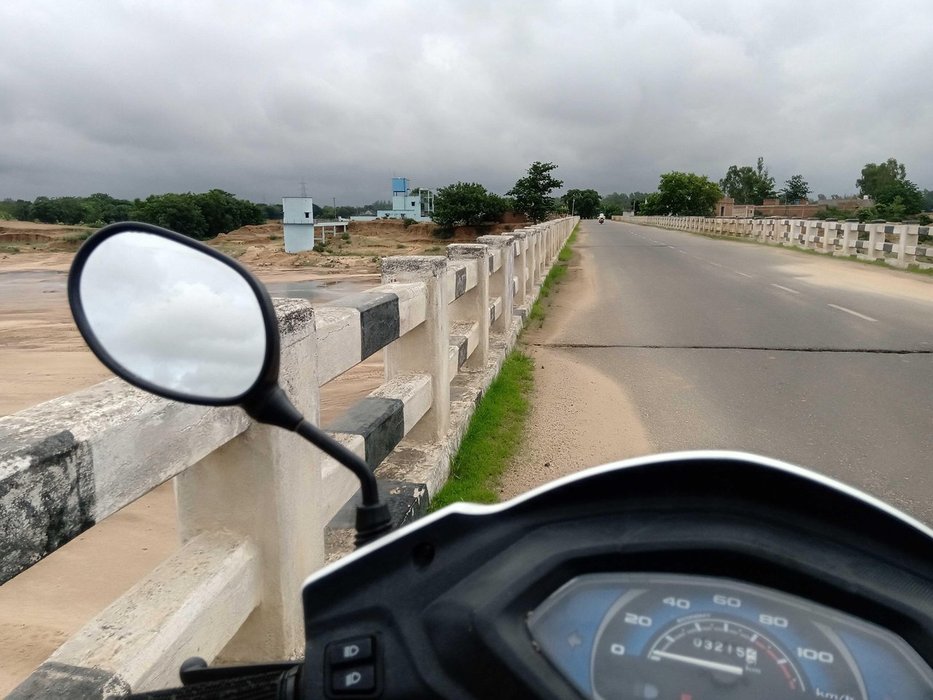 The black hovering clouds all around the sky and a pleasant weather making my journey quite interesting. And en route I kept capturing the pictursheque natural abundance that keep passing through my eyes. The entire area has huge natural trees, mountains and rivesrs that made my ride trully memorable. The first thing was a semi dried river which I was crossing.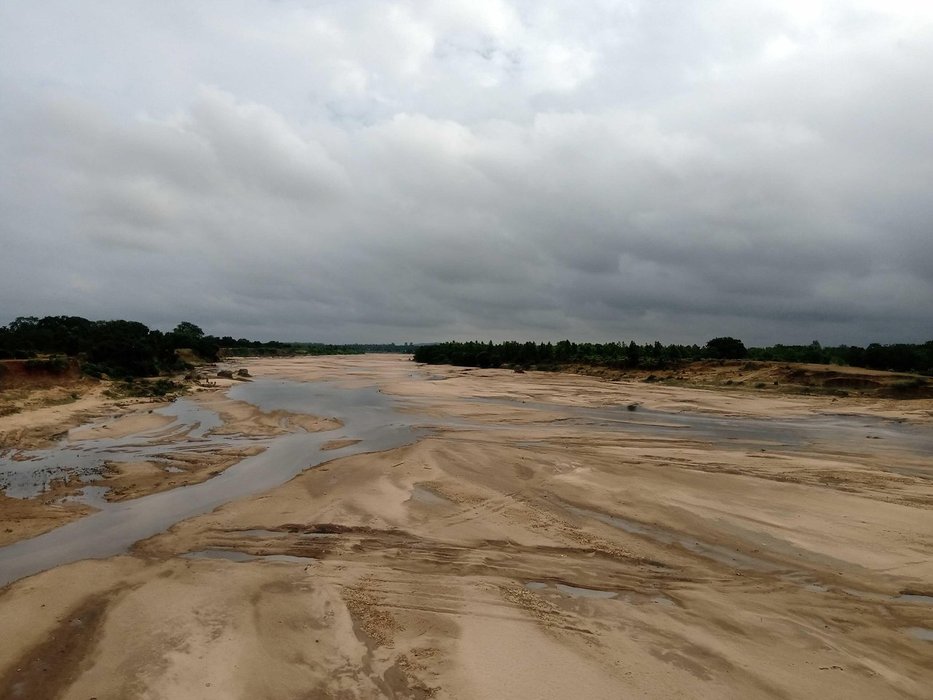 Well, the dryness is due to the Rain God, which is getting delayed over and again and looking at clouds I was expecting it to get filled once we get a good rainfall, and in last two days, we had them completelly overflowing.
Anyway crossing the rivers, we went straight through the jungle, with a good flat road and trees all around. The plane path didn't allow me to zip through instead I keep stopping now and then to capturing the nature at best.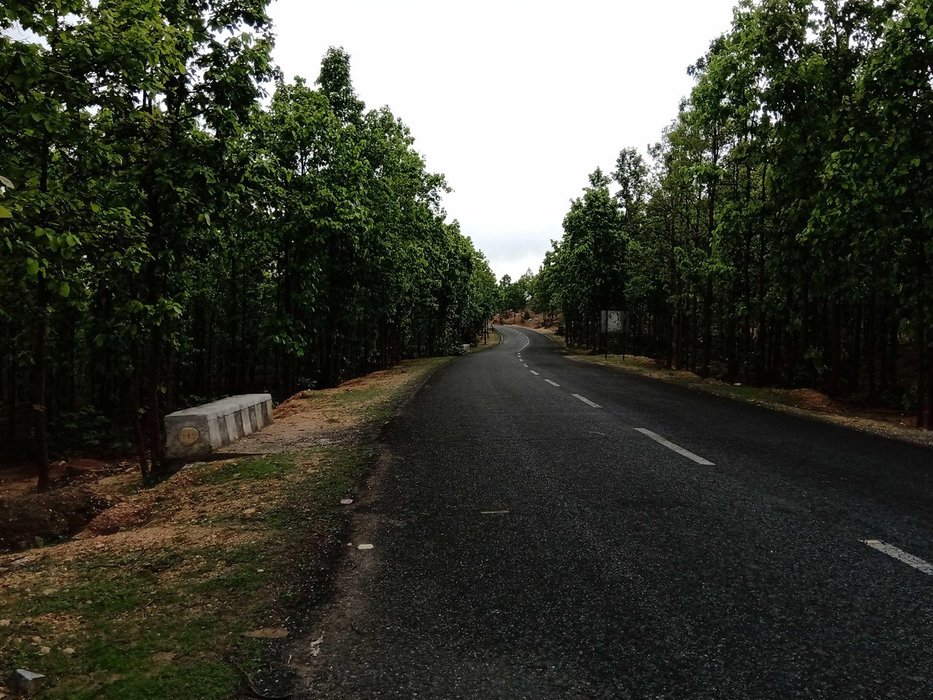 Infact, the location is kind of scary too, as there are noone know nearby. The road is quite as not much traffic is around and also, there is no inhabitants nearby, it was all around trees all around.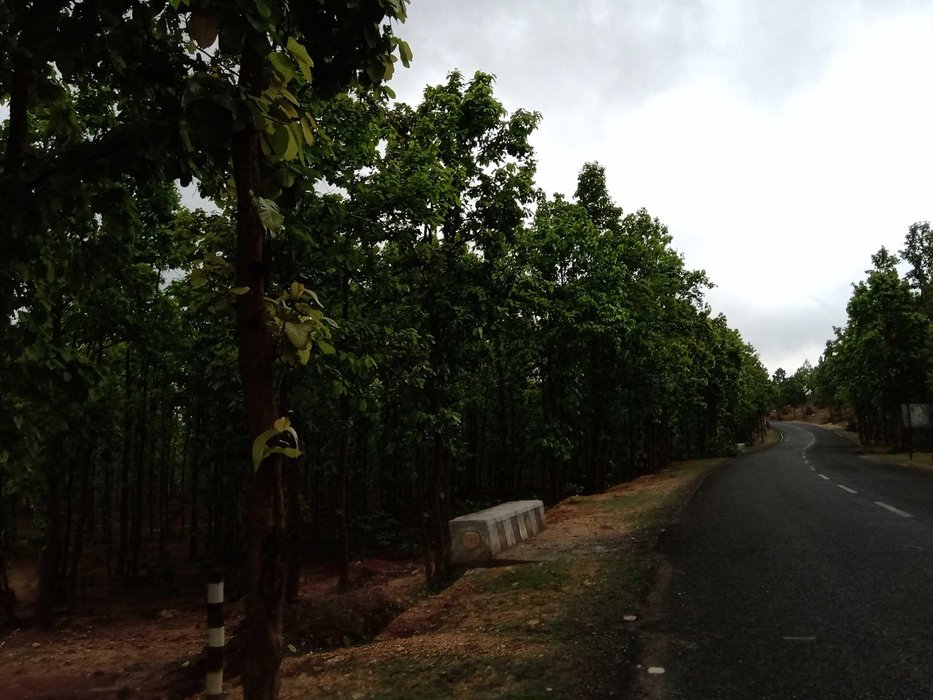 One can judge the denseness on both side of the road. Well, the most important and the best moment came into my journey, is when I was crossing the bigg mountains full of trees.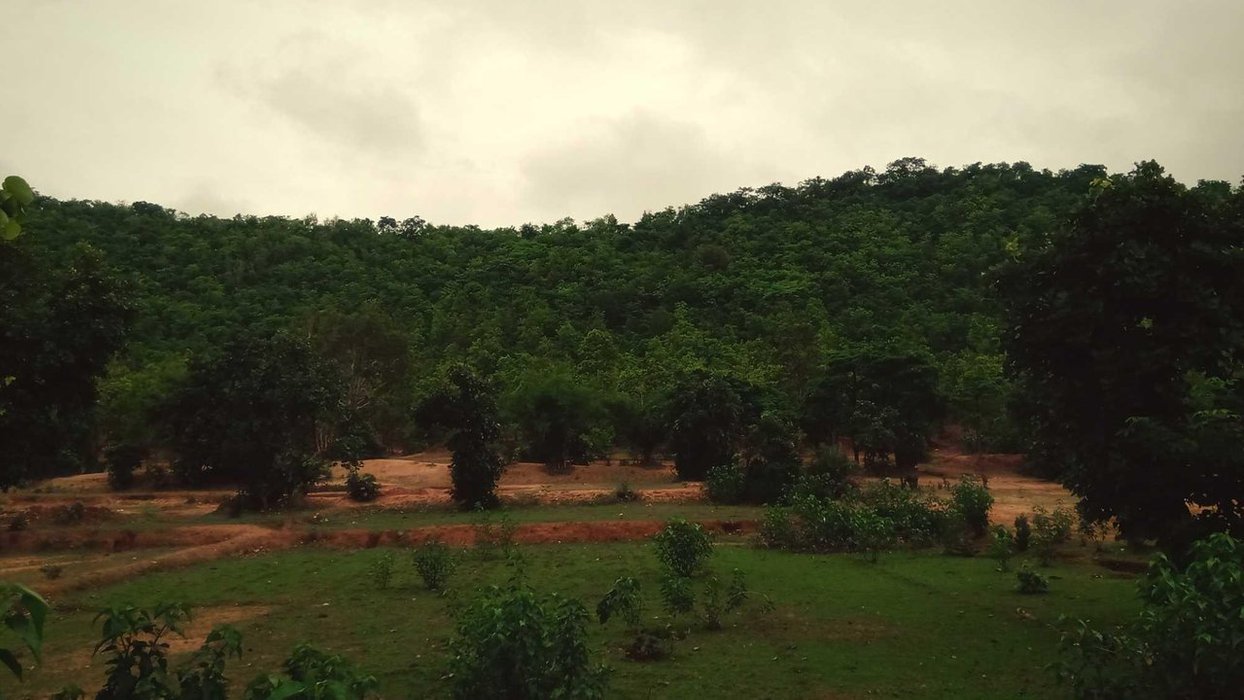 It is sort of typical village look with farming land on the footseteps and trees covering the entire top. The best moment I captured, however the black clouds don't allow it to perfect. But themoment was very messmirising.
Soon, the natural abundance start to deplete on my journey and I started reaching towards the plains area,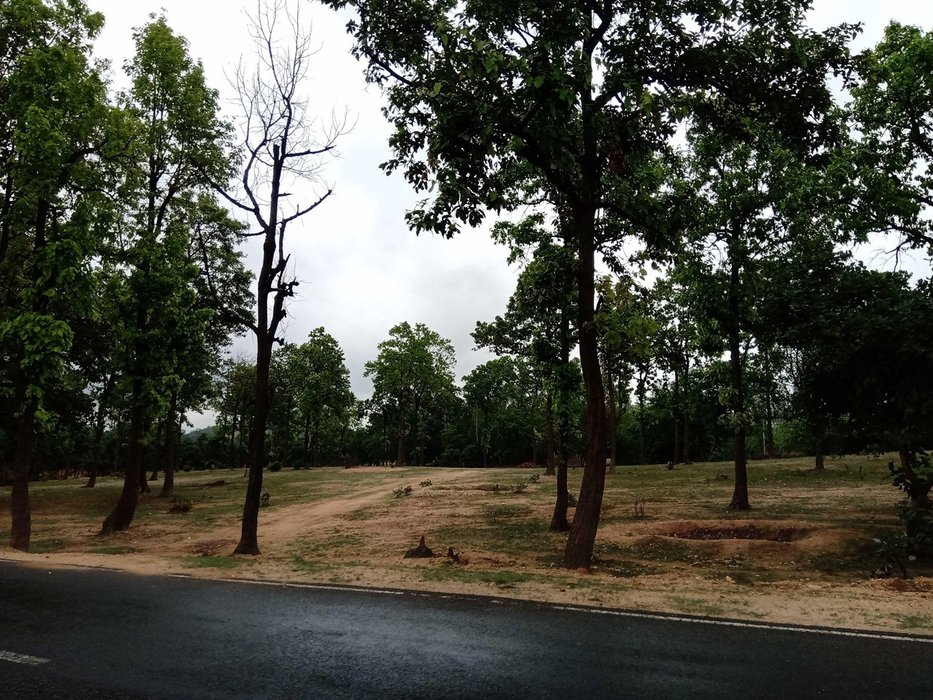 I reached my destination one hour late than the usual time , only because of my love to nature. All due to the stoppages in between I made capturr for steemit platform.
Happy to Share, hope that could may change many perception about the village life. Just enjoy the place where you live and explore the beauty in surrounding.
Stay Calm....
Keep Steeming...Steem On !!!
---
My Witness Votes
@firepower , @enginewitty, @blocktrades , @gtg , @helpie, @abit, @c-squared , @jackmiller, @ura-soul, @blockbrothers, @ocd-witness @bobinson, @jatinhota, @curie, @adsactly-witness, @therealwolf @patrice @reggaemuffin @c0ff33a @thekitchenfairy @drakos @roelandp @good-karma @yabapmatt @partiko @steemcommunity @qurator.
---