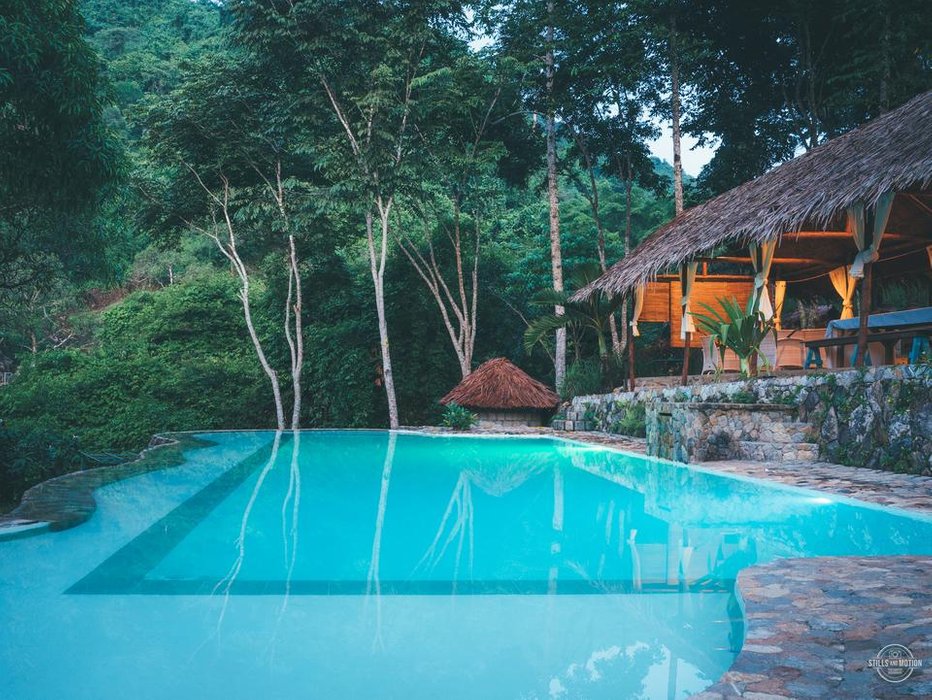 The perfect definition of detoxification from the internet and the city pollution.
---
Tucked in a secluded part of Cebu City, with travelers given a treat of landscape views, of farms full of blossoming red roses and white chrysanthemums, or perhaps hanging violet eggplants on the way. Its challenging rocky path is all worth it when you finally lie under one of the farm's Balinese inspired open-air loft, gazing at the blinking stars, listening to the crickets and wild creatures around the surrounding, gently pulling the edges of the white thick linens to cover yourself.
The signal bars are blank and no wifi zones around. This is definitely a perfect place to unwind, the literal meaning of getting away from the busy city streets and escape the sound of beeping notifications on your mobile phone.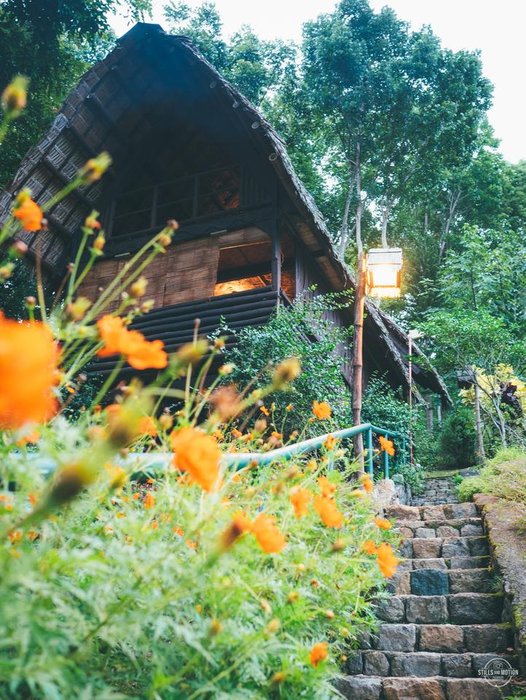 One of the huts in the farm.
---
Lava Mountain River Farm is a four-hectare mango farm and private villa which has its own free-flowing swimming pool, villa huts, rock house and lounge which can accommodate a group of at least eight. There are several things that can be done inside the farm like river trekking towards a waterfall, swimming at its free-flowing swimming pool, bon fire at night, watch fireflies flicker its light and move among the mango trees, get a good massage, read a book or sleep under the tree on a hammock or simply just do nothing but appreciate nature!
True serenity, offers pure relaxation and nature appreciation!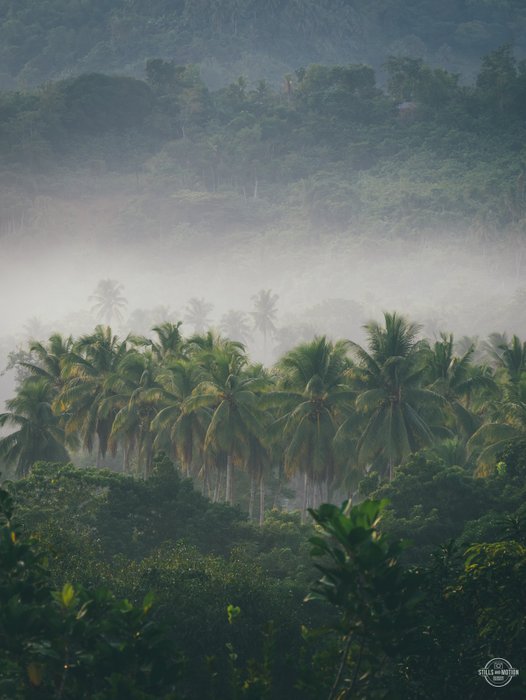 Morning view at Lava Mountain River Farm
---
It is highly recommended that you don't miss waking up early in the morning as nature unfolds its beauty, from fog sitting beneath coconut trees and other lush greenery surrounding the mountains to sun rays striking through the farm's yellow bell flowers, the clucking of in-house Serama roosters to the clear sound of the river water rush breaking into its rocks, this is definitely a serenity you would love to go back every now and then.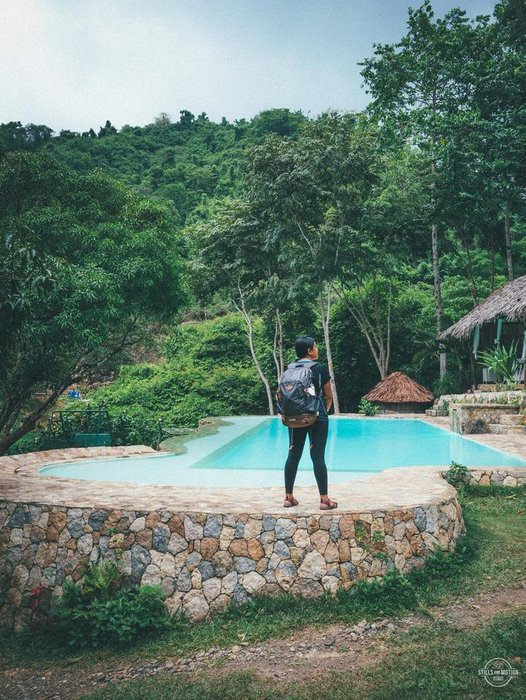 ---
It is important to be reminded of the following Lava Farm quick facts:
Group bookings only (groups of 8 or more) and reservation is required.
This is a private resort and they only accept one overnight and one day use group per day.
No corkage fees. Kitchen fees apply.
Pool is open 24/7, no curfews.
Located at Brgy. Bonbon, Cebu City which is after Busay but before Ayala Heights which is about 45 minutes to an hour drive from Lahug.
Road is challenging, it is best to travel via van, SUV, AUV, pickup, jeep to get to the farm.
Bring extra blanket or any warmer, it gets really cold at night.
Surprisingly, there were no mosquitoes but just bring insect repellents just to be sure.
---
Biasong, Brgy. Bonbon Cebu City
0917 828 5614
Lava Mountain River Farm
email: [email protected]
---
Posted from my blog with SteemPress : https://stillsandmotion.blog/2018/08/19/lava-mountain-river-farm/
---