Disclaimer: All images and videos on this blog are owned by the author otherwise stated.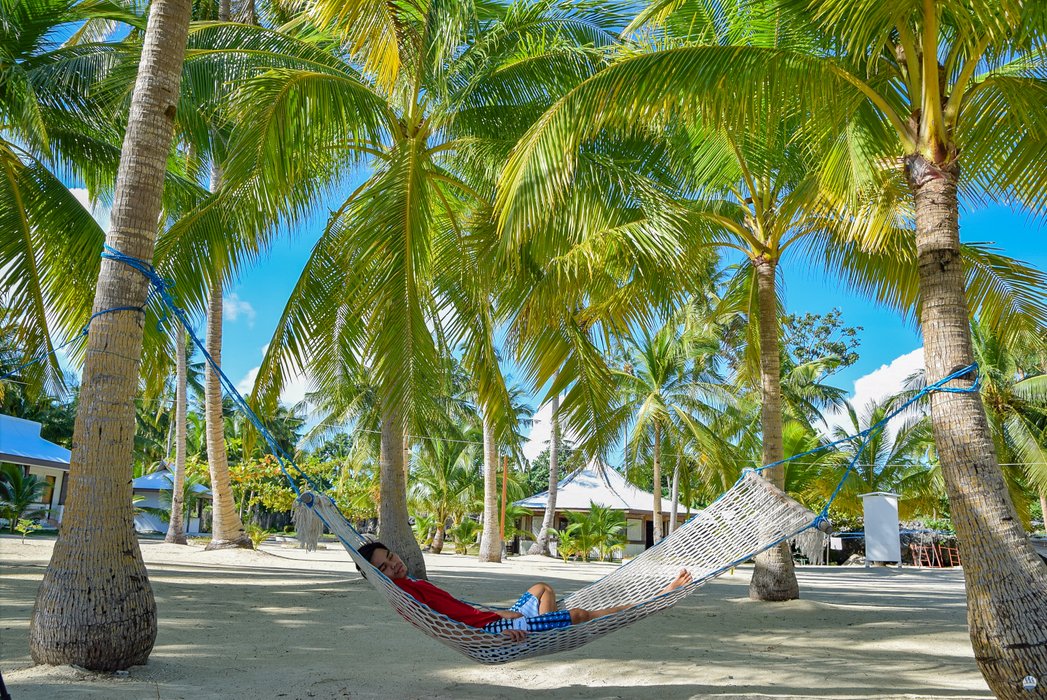 @Panoramicview sleeping in the hammock.
---
In a rather famous tourist destination like Bantayan Island, it is hard to find a resort where you can be alone. The island located at the northern part of the province of Cebu is one of the top summer destinations in the country, not to mention that its the only province which allows the eating of pork during the Holy Week whilst the entire country forbids at least for Catholics. Thus, every single week, tourists, locals and foreigners alike flock here for its beautiful white sand beach!
It is no wonder that just like Boracay, Bantayan Island's number of resorts had significantly increased, from the expensive private ones to the affordable homestays, the restaurants have also improved with cafes and bars.
So, how was it possible for @junebride and @panoramicview to be at a resort where they were the only guests?
---
Early morning at two, our backpacks ready, we were ready at our building's parking, waiting for our Grab to pick us and take us to Cebu's North Bus Terminal. Buses going to Hagnaya Port start their business at an early hour, we have to get to Bantayan as fast as possible.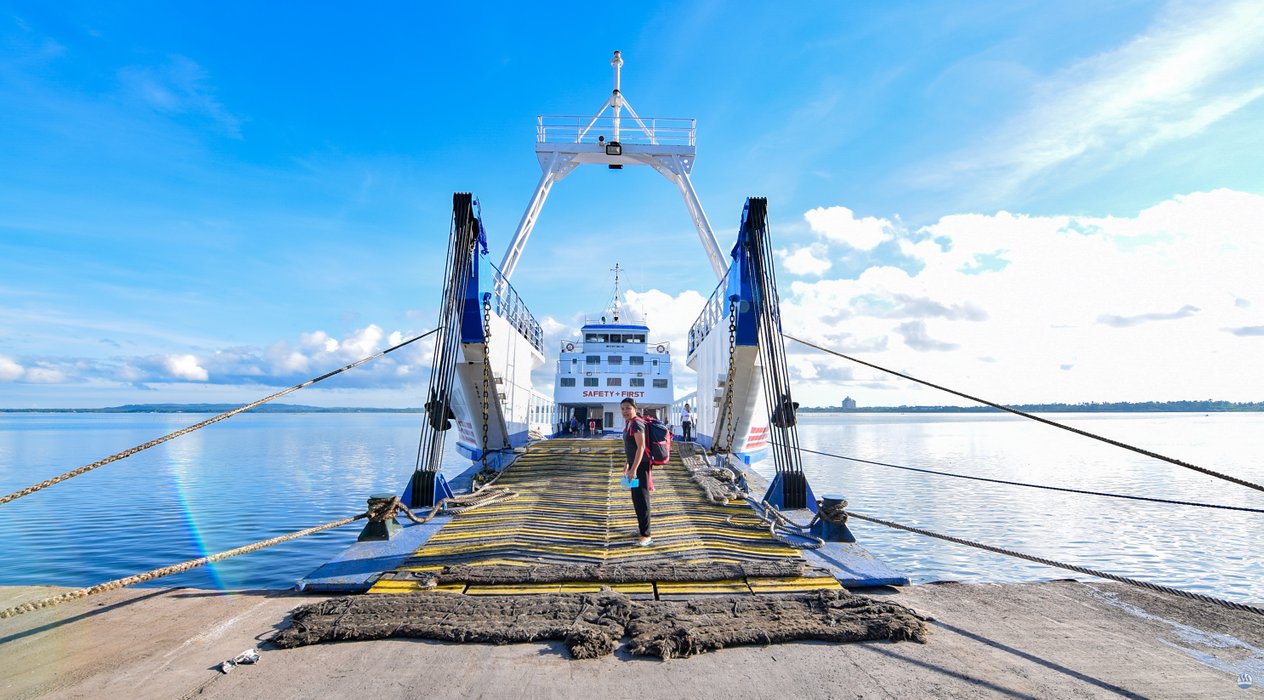 @junebride enters the Roro.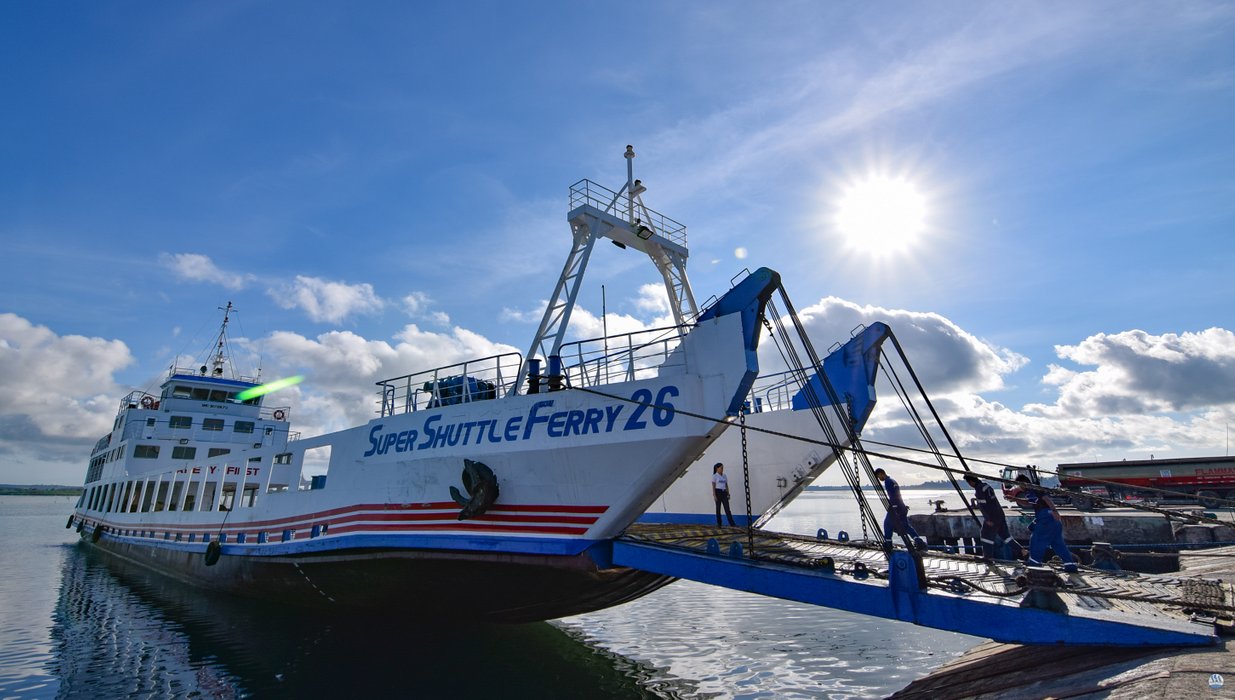 Mighty Super Shuttle Ferry 26.
For only less than $3, we were offered with a V-hire ride instead as we missed the earliest Ceres bus. It took three hours, the island's less than an hour away from Hagnaya Port. Paid our tickets and off we hopped into Super Shuttle Ferry 26, a roro (roll-on, roll-off) which looked tidy and well maintained based on our first impression, it's been quite a long time since we visited the island and it felt good to be back!
As the vessel started moving, we passed by the numerous boats docked at the port of Hagnaya, most of them looked functional yet there were some which seem to be out of service already. Still, the colors of these boats were interesting and eye-catching.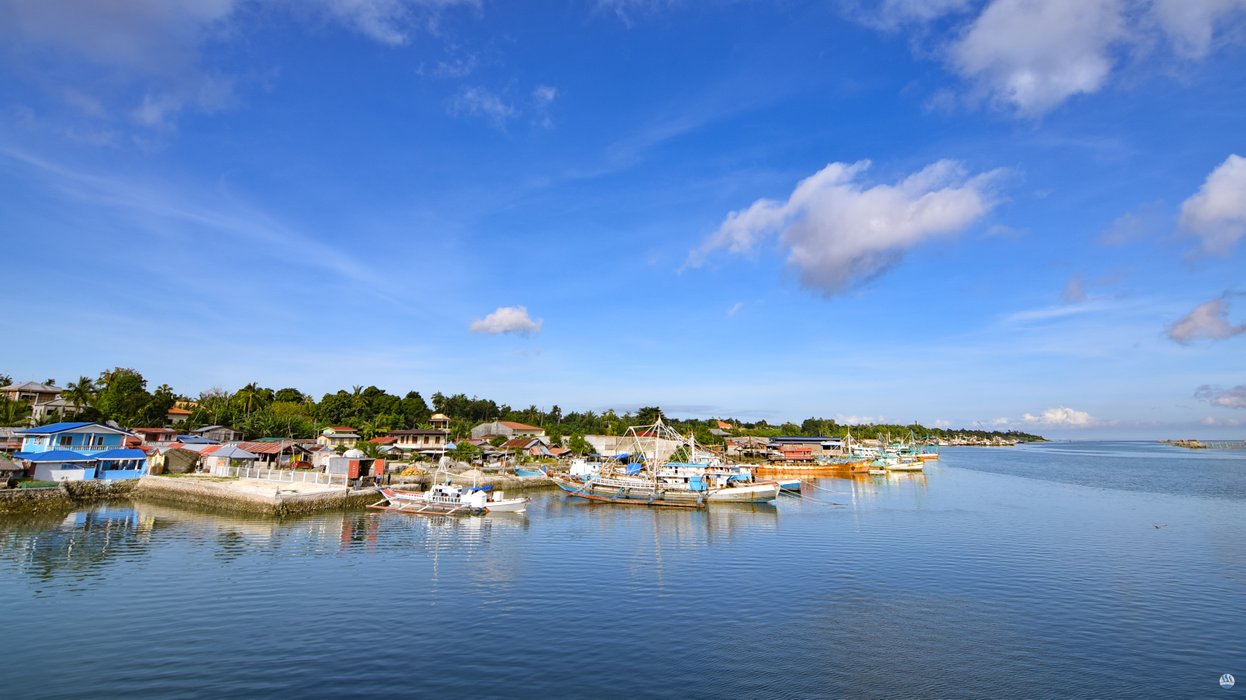 Hagnaya boats visible from the Roro while on the way to Bantayan Island.
Forty-five minutes after, we spotted Sta. Fe's white sand beach strip! The clear blue waters were tempting too! But we were not staying in Sta. Fe, instead, we were booked to a friend's resort in Baigad, this is farther from the main town but still accessible by a car or motorcycle or perhaps a tricycle but would surely cost some bucks.
Good thing some local guys offered his Honda XRM motorcycle, Php 350 for 24 hours stay, we found it a good deal so we grabbed it. Google Maps was not so good at showing us the way so it took us some time to reach the resort, later on, we found a better route.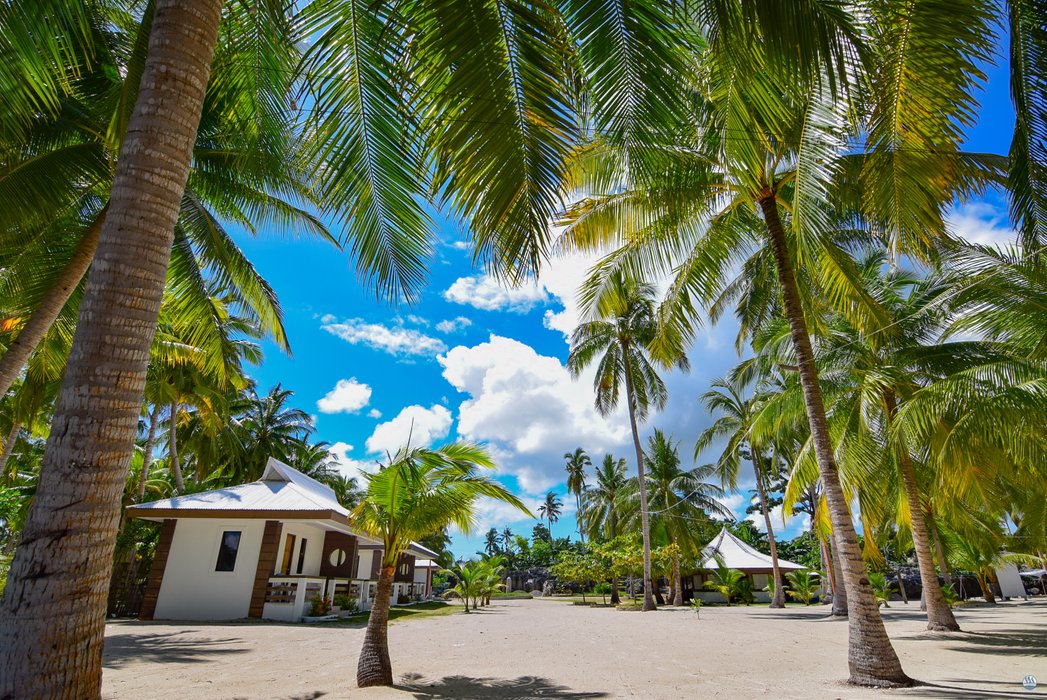 Beach Montemar is owned and managed by Dino Montemar who happens to be James' friend.
Beach Montemar, being away from the crowd and the mainstream Sta. Fe beaches, one will definitely find tranquility and peacefulness. The dancing coconut tree leaves, the sound of the sea waves, the cozy feel of sea breeze and all that with no other people around but us and three or four staffs around.
Our airconditioned room was obviously new, it has enough space, good working AC, clean bathroom and comfortable bed! After putting all our things down, we headed to the lanai looked around and oversaw a better spot to relax - a wooden and bamboo made gazebo just a few meters away from the shoreline. It has white thin clothes hanging on each post, the wind was blowing it here and there.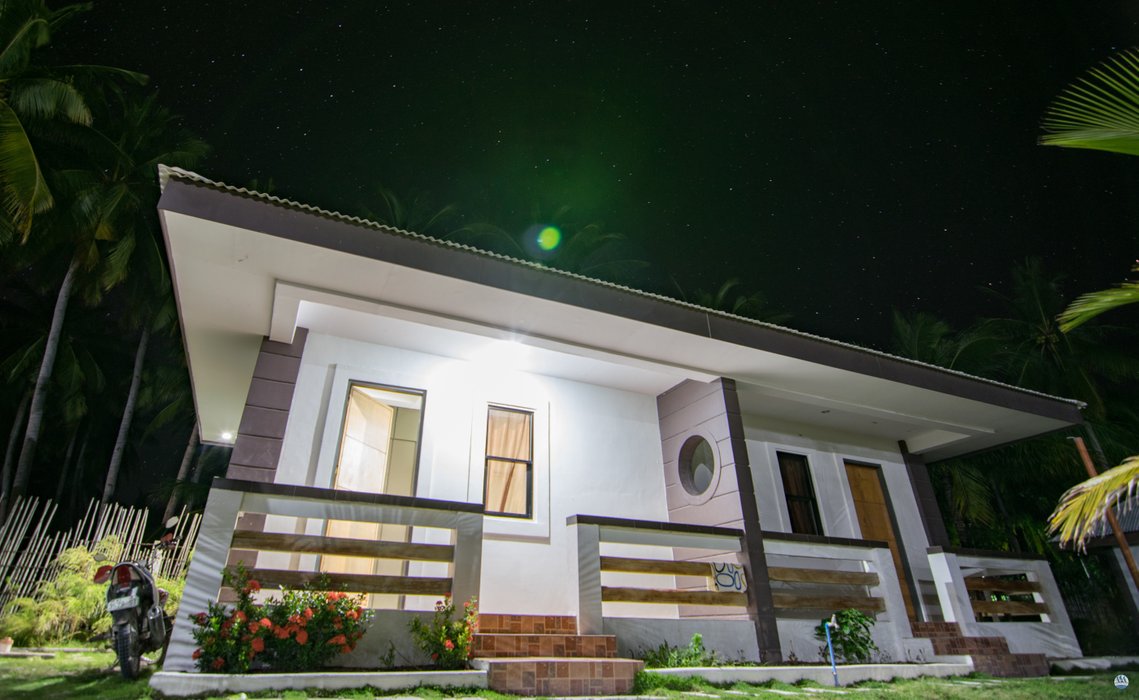 Our room, priced at Php 1800 per night.
All by ourselves, we couldn't help but be at ease with this paradise. Without knowing, our eyes and body joined nature and we didn't notice that we had a nap!
By the afternoon, with our trusty motorcycle, we managed to go to Sta. Fe where Budyong Beach Resort and the Camp Sawi is situated. We waited for sunset as this is where the best spot to be at during that time, there were many guests enjoying the sea, some were playing beach volleyball but what caught our attention were the locals.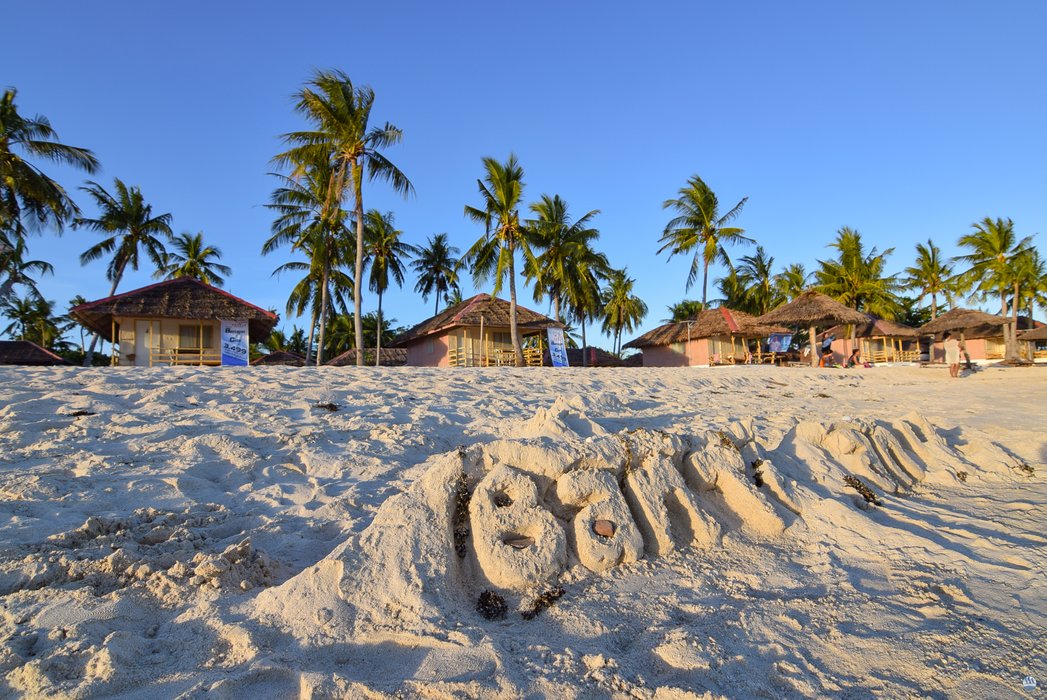 Sand formation. I wish it was not destroyed so we could have taken a photo with it.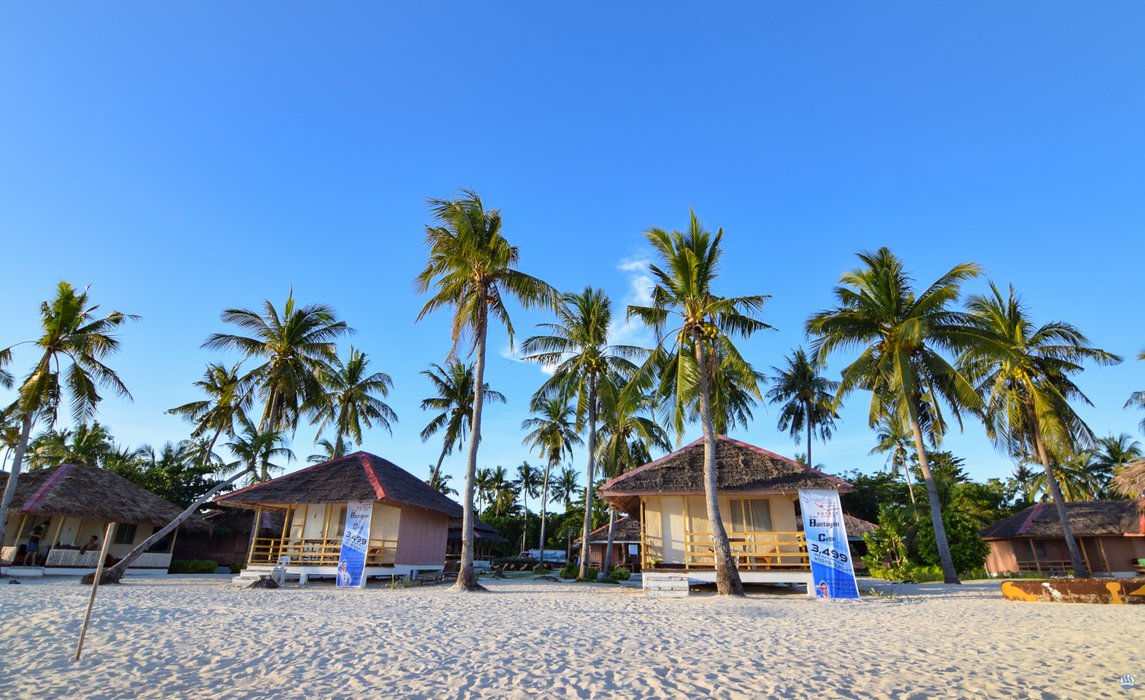 Rooms in Budyong Beach Resort. During our first time here in Bantayan, we stayed here in one of their barkada rooms.
Walking past Budyong Beach, we arrived at an area where the locals were preparing their nets for the night's sail. The kids were helping their parents.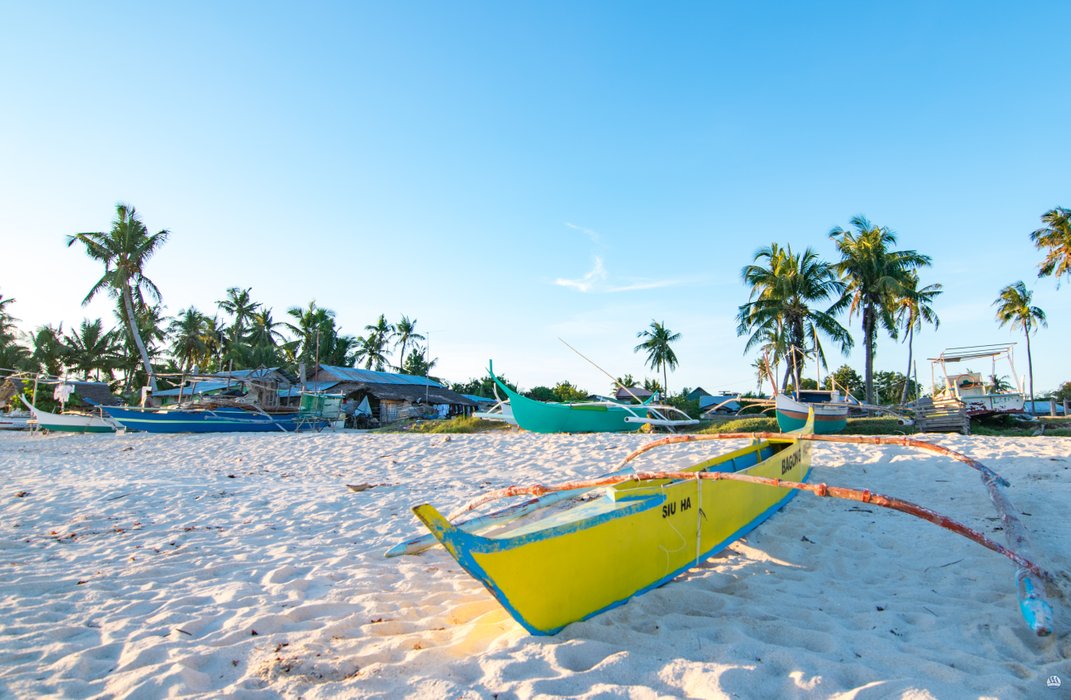 Got attracted to this yellow boat.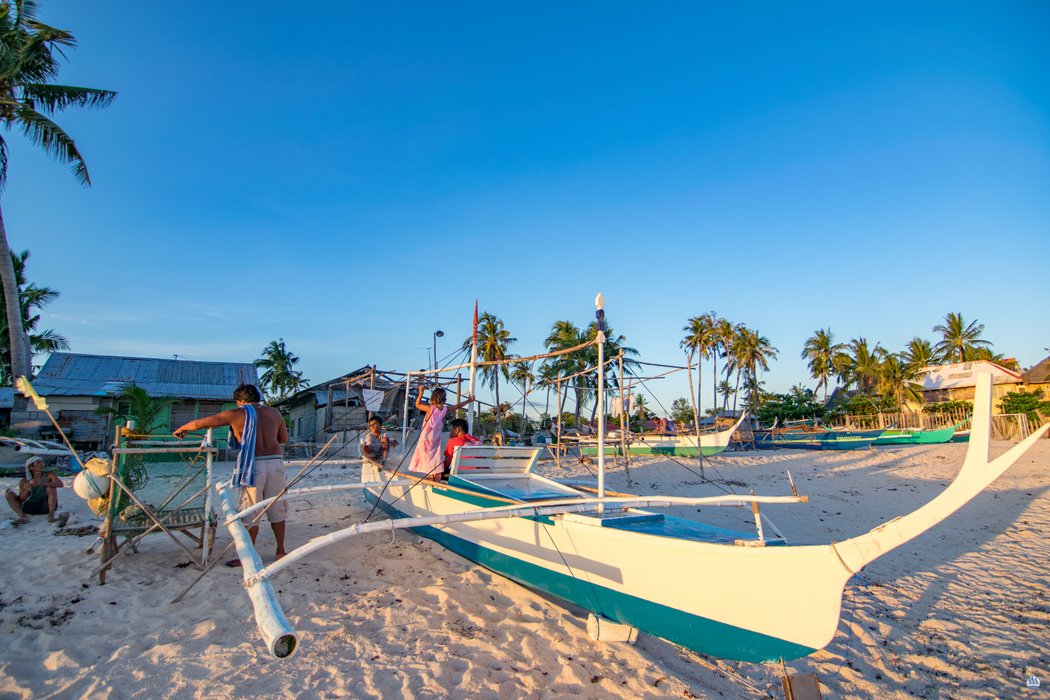 Kids play inside a boat while their father fixes his fishing net.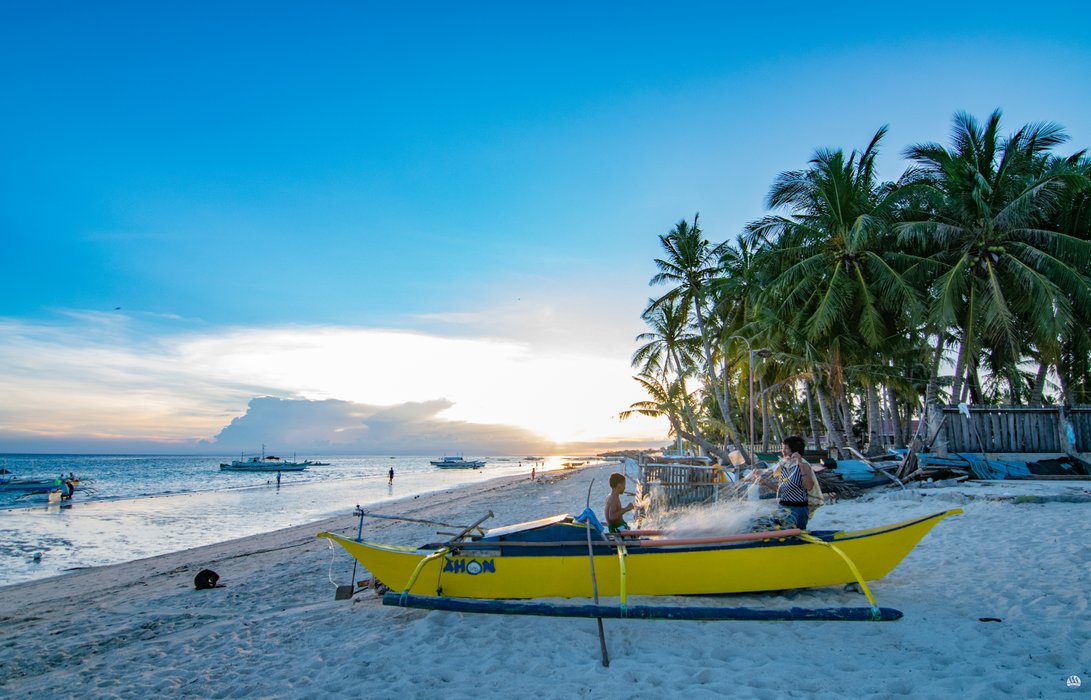 This kid was helping his mother.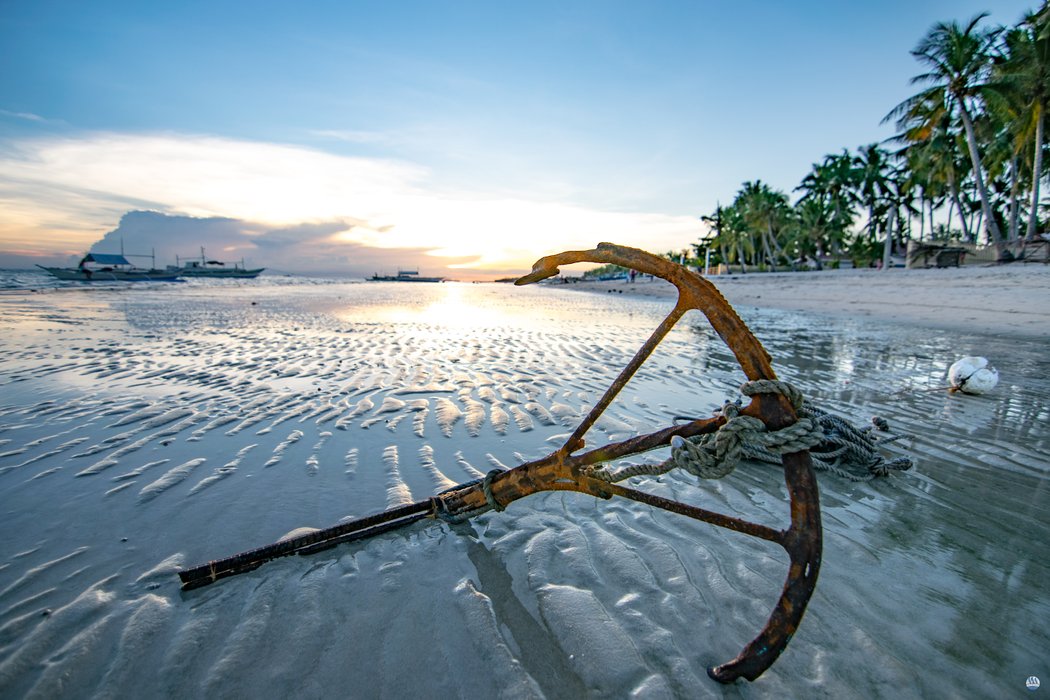 Anchor let at the shore.
At the distant, in the waters, we spotted local women catching some "Ukoy", the shells they use in making the shell necklaces, these are tiny shells though and the beach seemed to be abundant of that species.
More kids came playing, jumping and backflipping. We couldn't help but be entertained! We took photos, talked to them and at some point almost joined them play but we have gears with us, so we had to stay being audiences instead.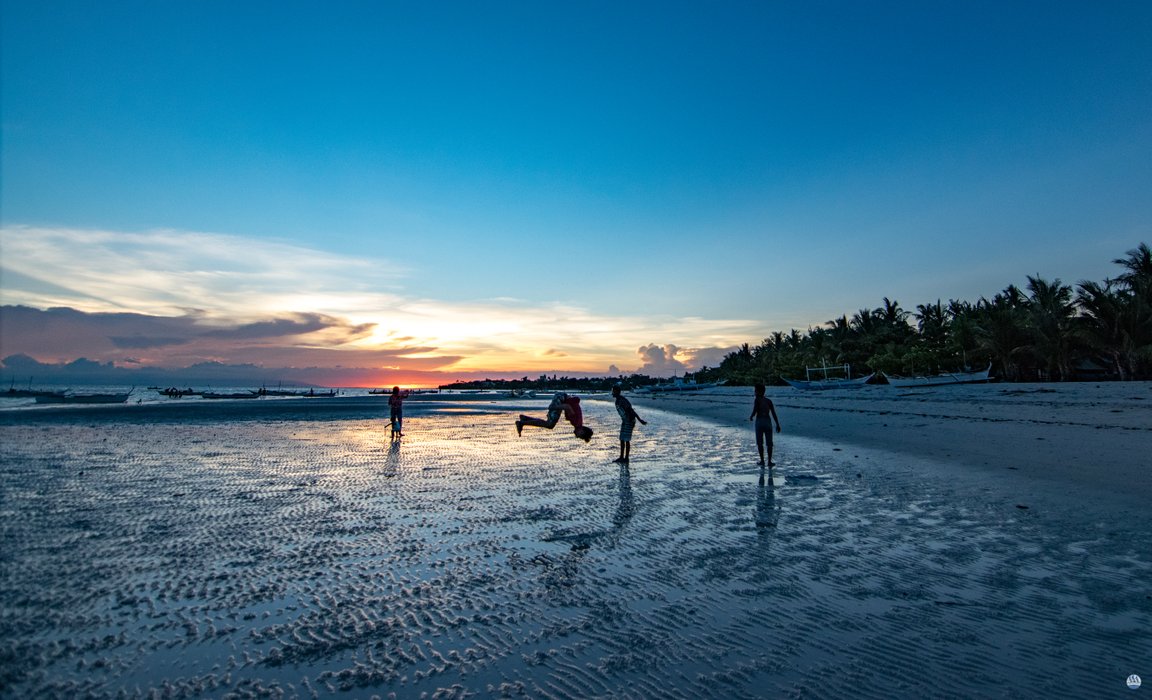 Local kids at play.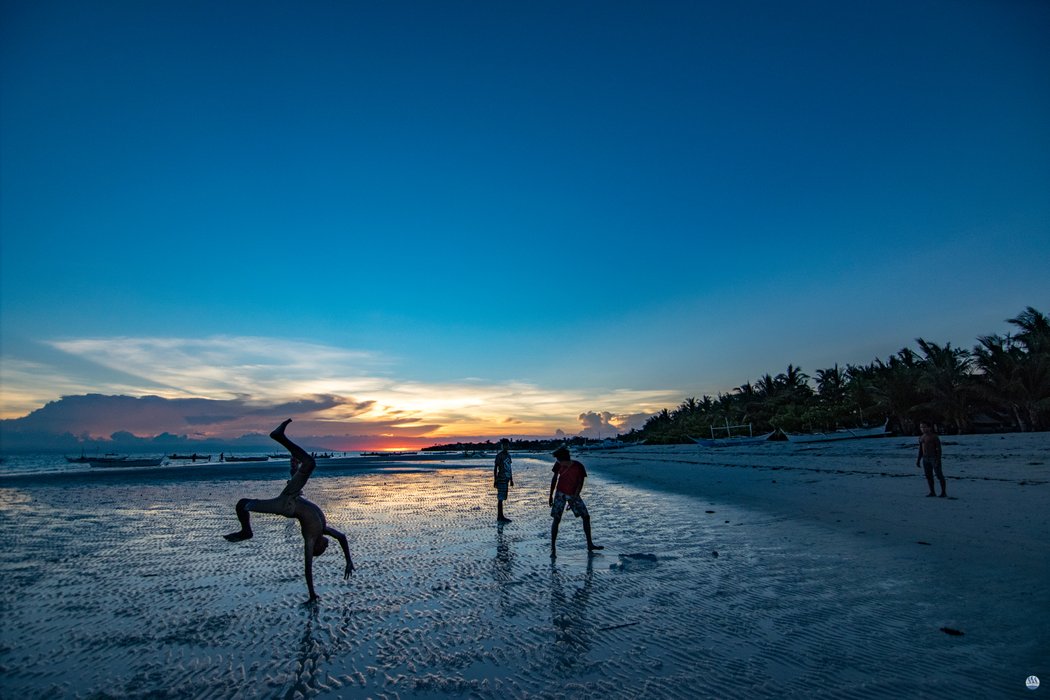 Love those silhouette shots.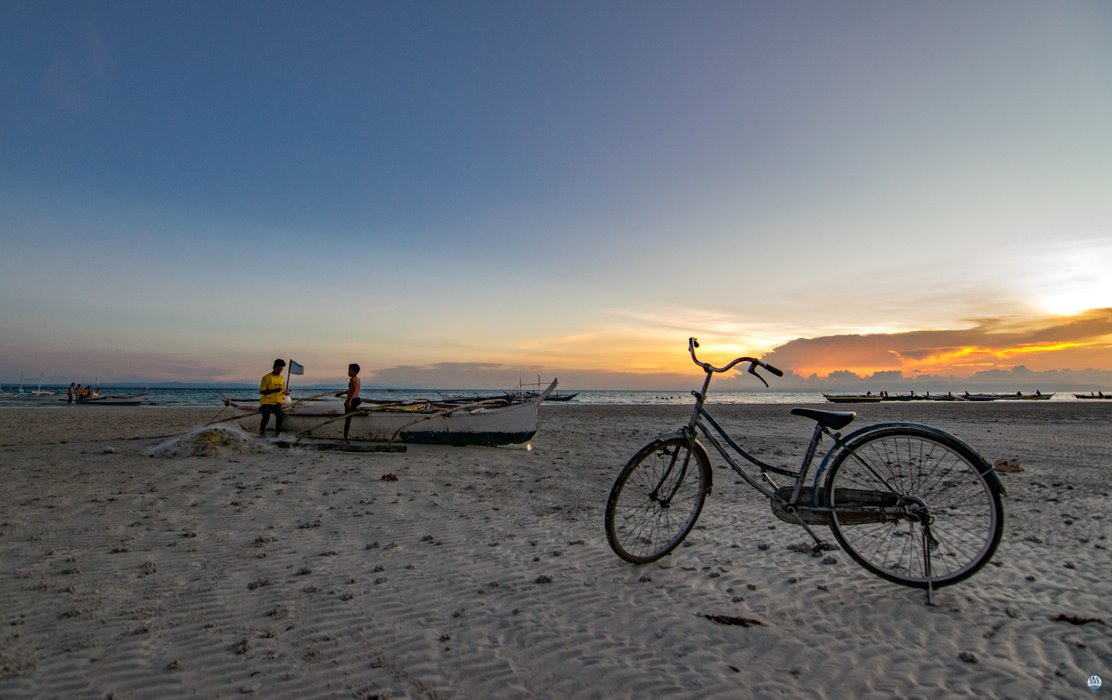 A bike parked at the shore line, I hope it didn't get rusty after.
As the sun started setting, we sat while watching it slowly go down the horizon. Some good things in life are free and sunset is one of them.
Dinner at Sta. Fe and headed back to the resort right after, we are that type of couple who don't do nightlife, perhaps its adulting but we don't enjoy too much noise. As soon as we reached our room, the electricity went out so we had to go out of the room, took this opportunity to take long exposure shots of our names.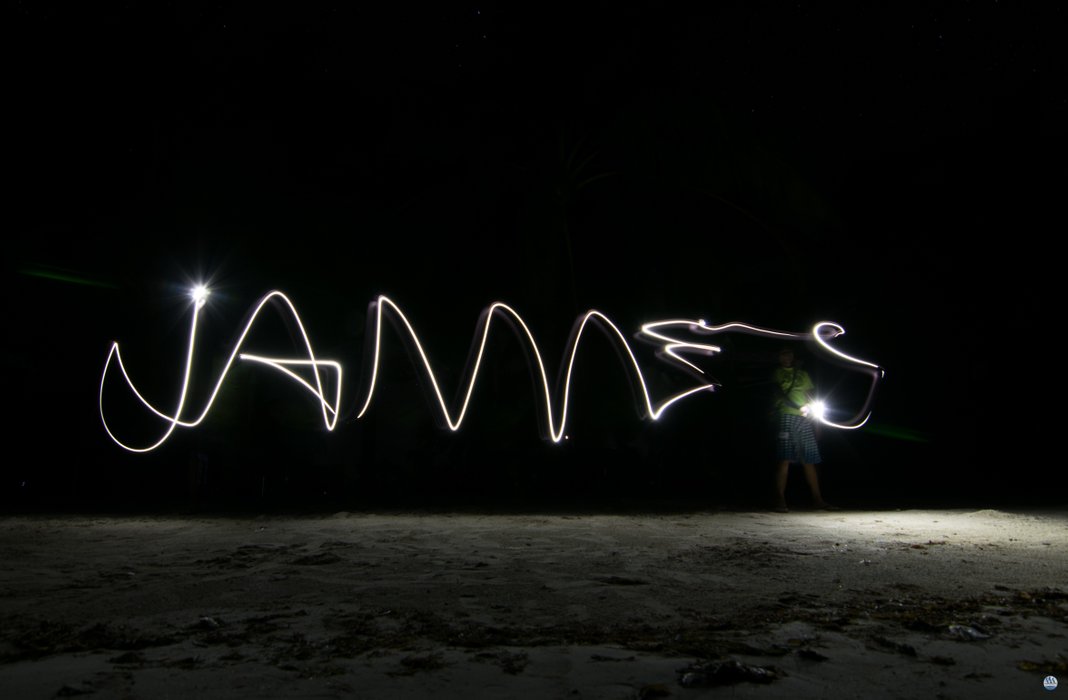 JAMES, it's @panorcamicview's real name.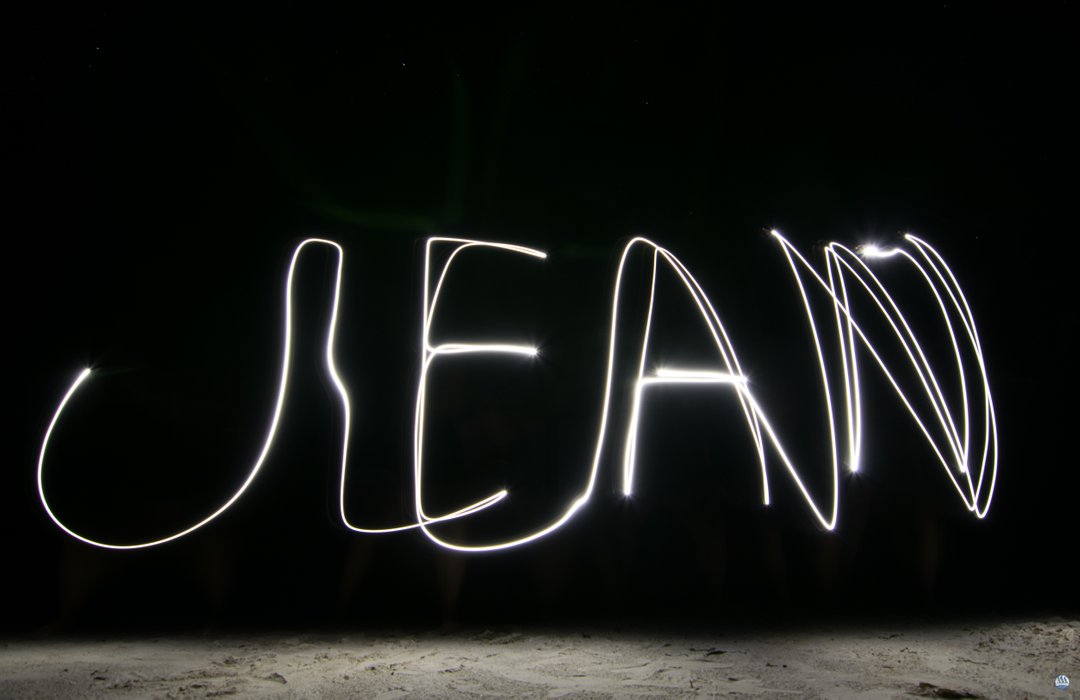 JEAN, @junebride's real name.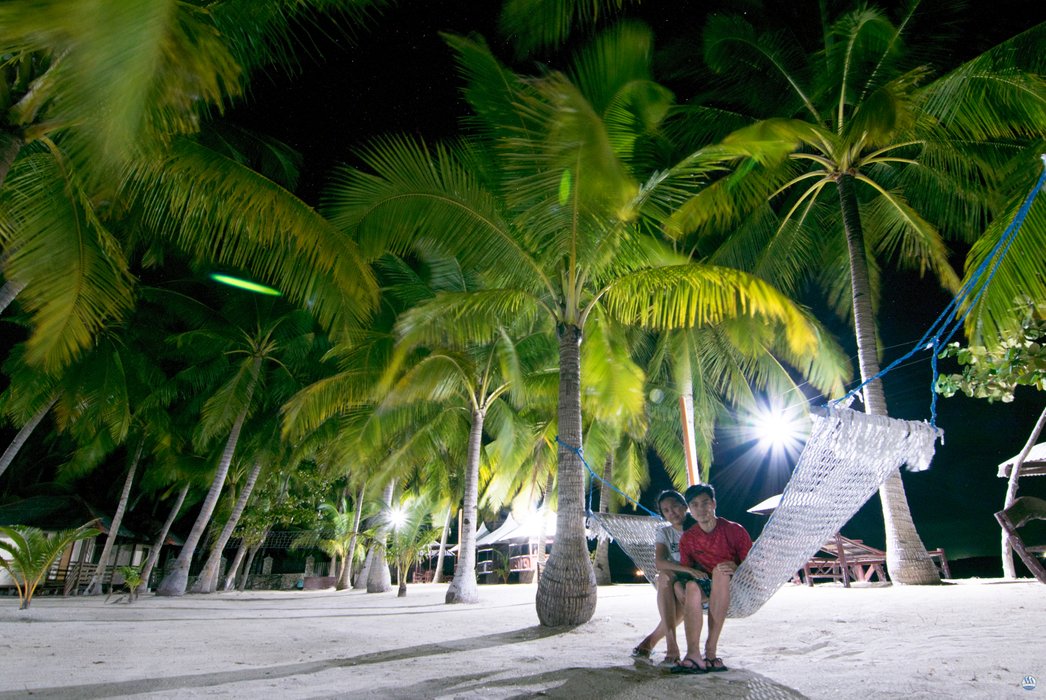 Take photos or it never happened.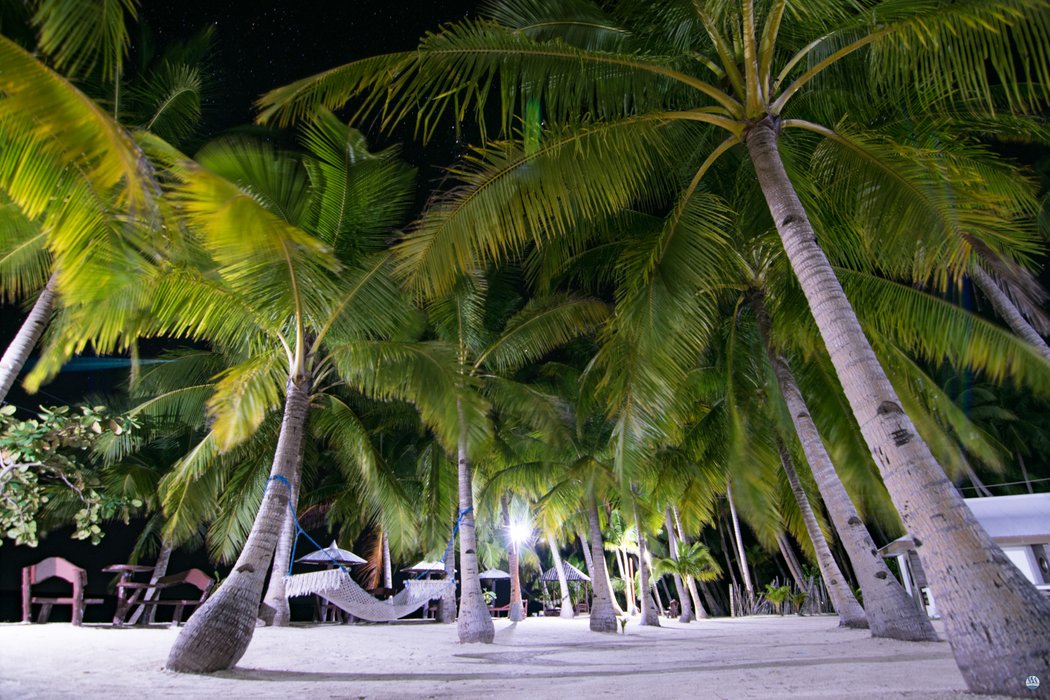 The coconut trees were not that tall and the staffs would always harvest the young coconut to avoid accidents.
And more long exposure shots with the hammock and the tropical trees around the resort! We were alone and so we definitely felt at home!
It was only when the lights came back that we went back to our room and called it a night.
We can't miss the sunrise so we have got get up early again for it. It was again mesmerizing with the different colors flashing in the skies, the transformation is beautiful, every sunrise is unique!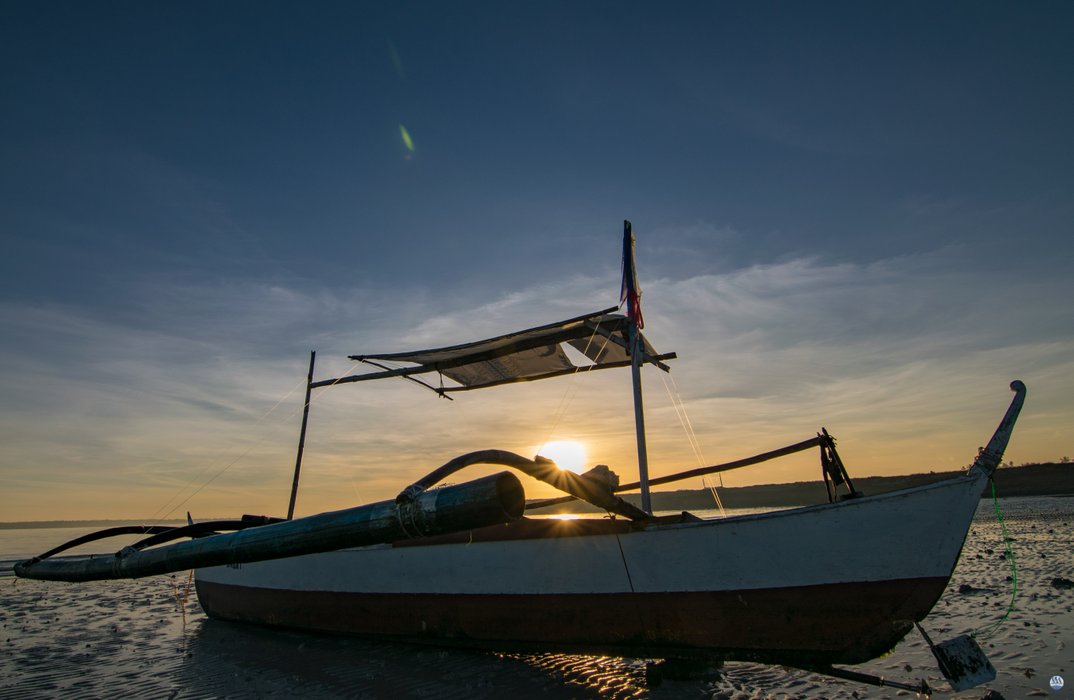 A boat owned by some locals resting at the shore.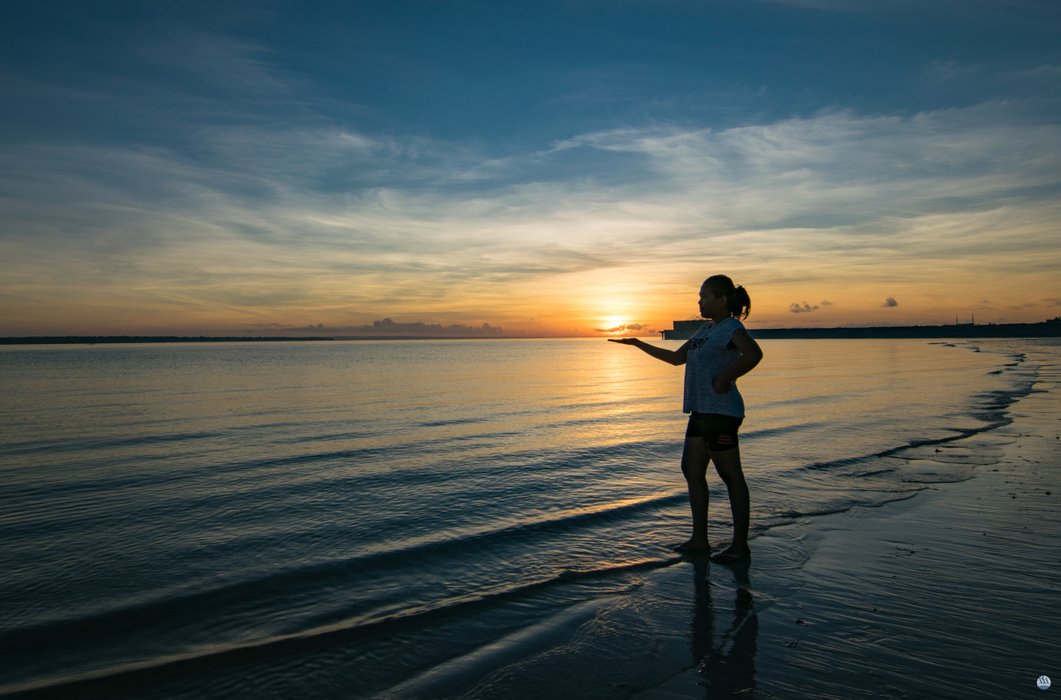 @Junebride poses like she's holding the sun!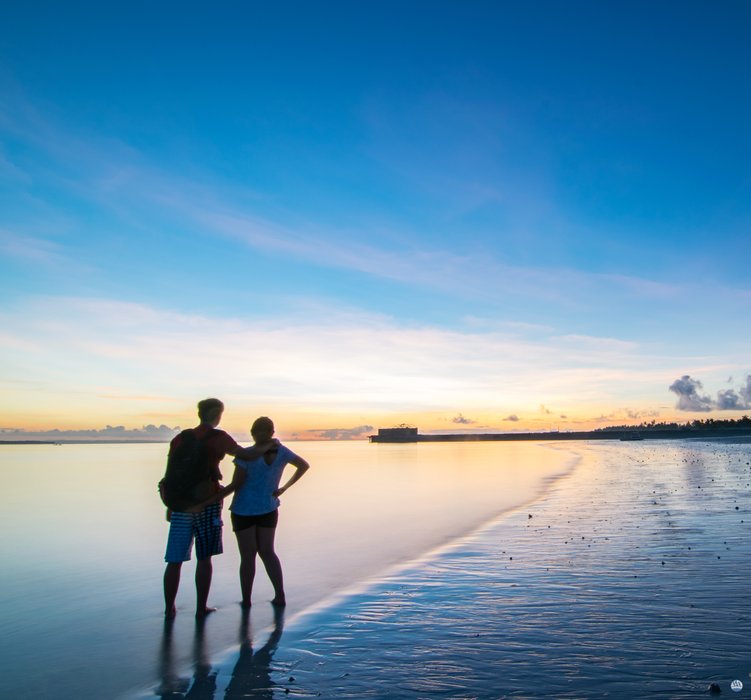 We faced the morning together!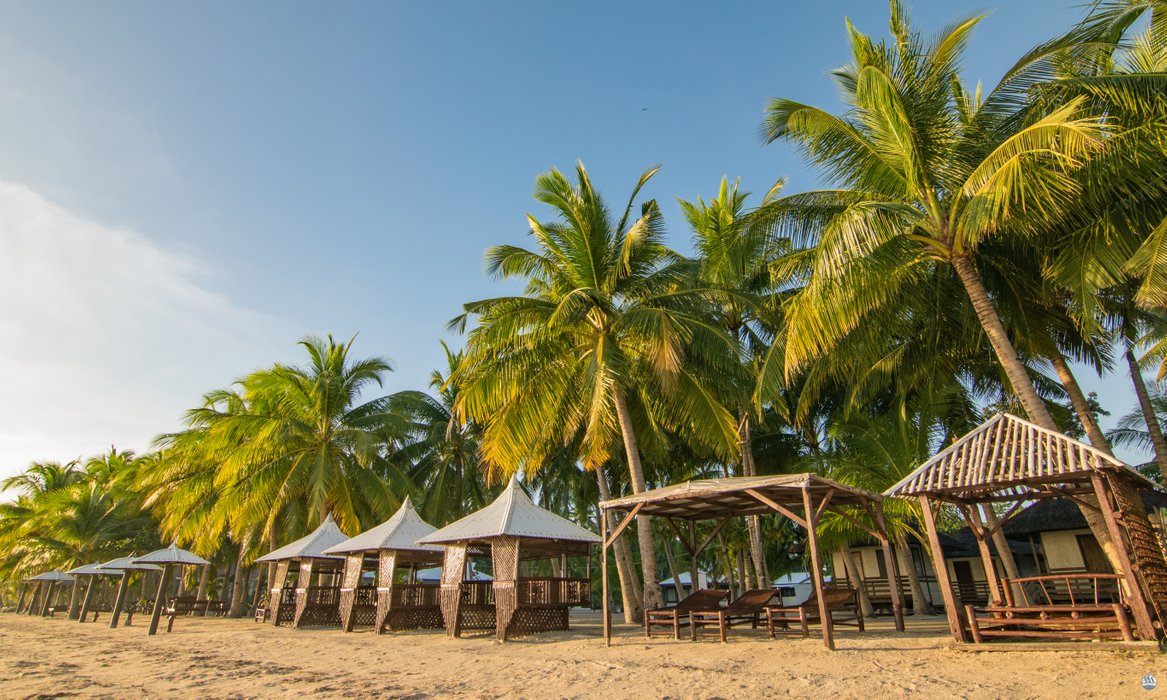 The cottages at Beach Montemar, shot at six in the morning when the sun was already up.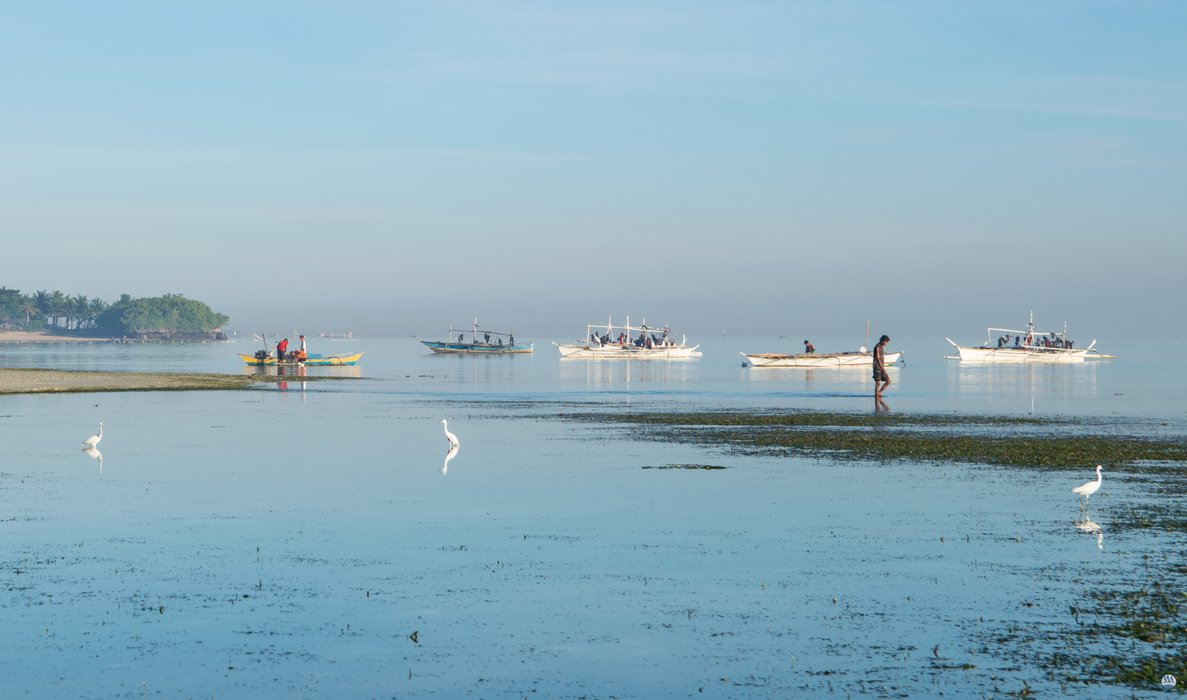 A local looking for something in the sea waters, .
The entire morning was all spent at the beach, swimming, laughing. We got disappointed that our breakfast came in very late but we couldn't do anything, we just had to get over it. That little thing won't matter for this wonderful time we spent as sole visitors of the resort.
All good things come to an end and so as this stay, our trip back to Hagnaya was at two so we had to check out, return the motorcycle to the owner and pay him with the rent as well as grab tickets at the port.
Click and watch this video compilation made by @junebride:
Or click this link: DTube Video: A Day in Bantayan Island, Cebu
To our next spot,
Jean & James
@junebride | @panoramicview

More Travel Blogs:
---
Please support @surpassinggoogle as a witness by voting him at https://steemit.com/~witnesses and type in "steemgigs" at the first search box. Offer a service under hashtag "steemgigs". Attempt out-of-the-boxness on hashtag (untalented).