You may have noticed I've not been quite as active on Steemit this week. I've mainly just been keeping up with the Inktober challenge. This was due to me being away on holiday with the family.
We spent a few days in Sorrento in southern Italy. We flew from Luton to Naples on a very early flight. On arrival we took the bus to the port. There are some spectacular ancient buildings there including the Castel dell'ovo. We like monuments with free entry and it was pretty busy in there. The port area was full of tourists with a couple of cruise ships docked.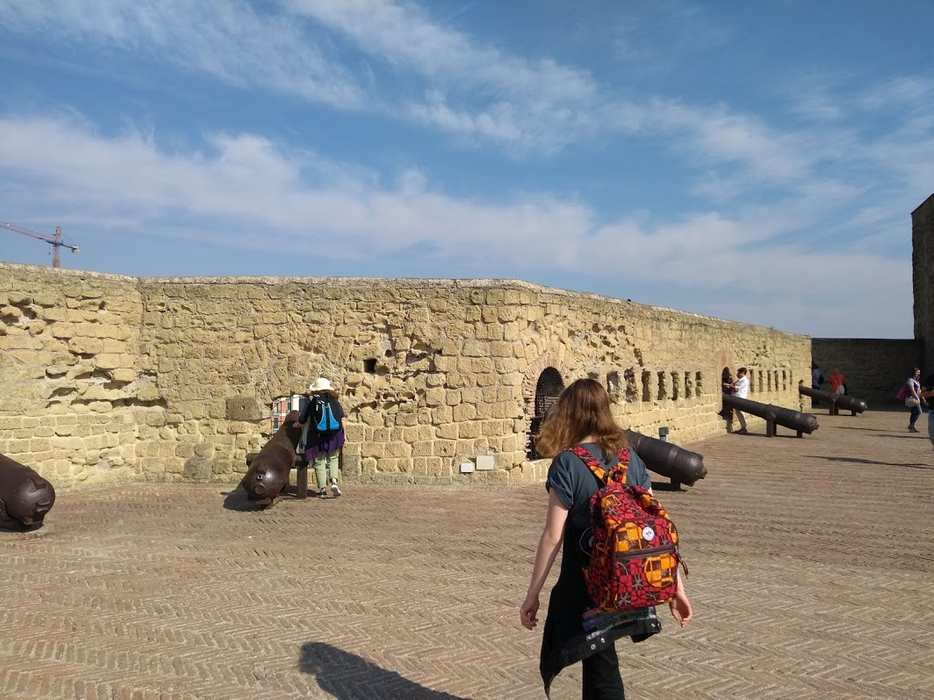 Wandering away from the sea we found the grand Galleria Umberto I that reminded me a lot of a similar one in Milan.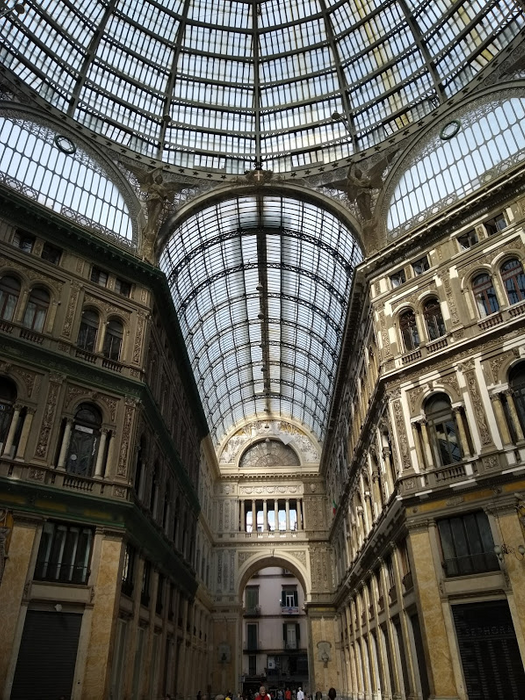 We took a ferry to Sorrento. These are pretty swift and not too expensive. It's a good way to see along the coast. Sorrento is quite different to the busy city of Naples. It's perched on a cliff with a couple of small harbours. In the past the sea could only be reached via a steep path, but now there are roads, stairs and even a lift. The old town has lots of narrow alleys crowded with shops and restaurants. It's full of tourists, but retains its character. This was a view from our rented appartment. The local produce includes inlaid wood items and lemons that are used to make the limoncello drink that you see everywhere there. We brought some of that back with us.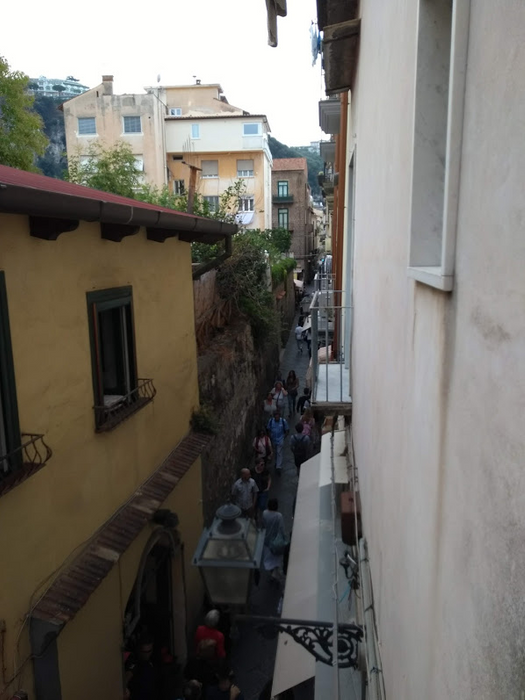 On the first night I heard a lot of loud rumbling. I wondered if we had angered the volcano god, but it was just thunder. The next morning the heavens opened and we had to take shelter for a while.
There's an old water mill sunk into a deep gorge. It's long abandoned. I just wonder how the workers got down there.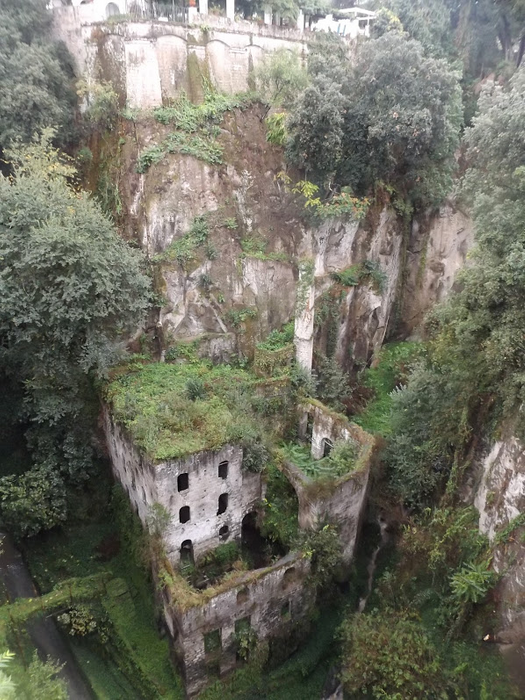 We didn't eat out every night as it can get expensive and there are supermarkets where you can buy great fresh pasta. We did sample the sweet treats on offer that included the obligatory icecream and some really sweet 'cannoli'.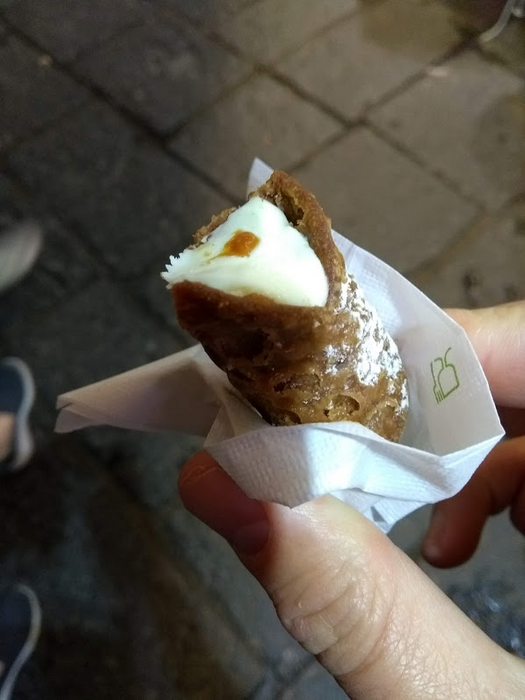 One of our trips out was to the island of Capri. This is a beautiful place, but as full of tourists as you would expect. The return ferry was a little expensive, but we did get a full day out. From the town of Capri we took a bus to Anacapri on the other end of the island. Due to the twisty mountain roads they have tiny buses that they fill to capacity. Most of the taxis seemed to be convertibles that had been stretched to fit in an extra row of seats. The bus ride was pretty wild as it climbed high over the town. Anacapri is a little quieter and very pretty. We took the chairlift from there to the top of the peak.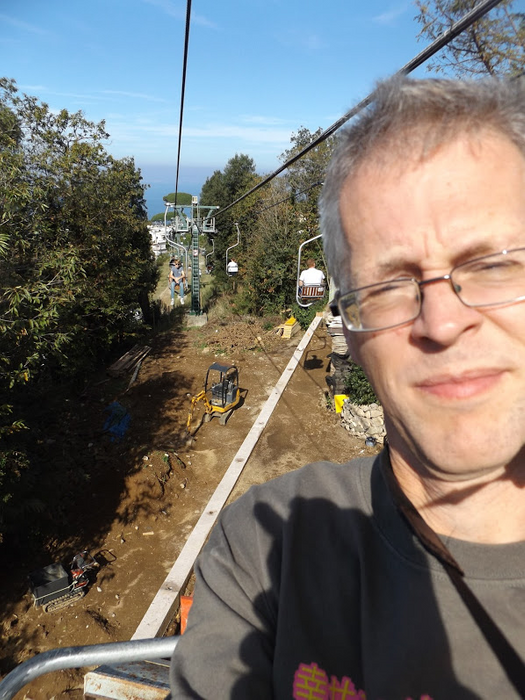 There's a great view from up there and it was totally clear skies. It's possibly not a great place if you don't like heights.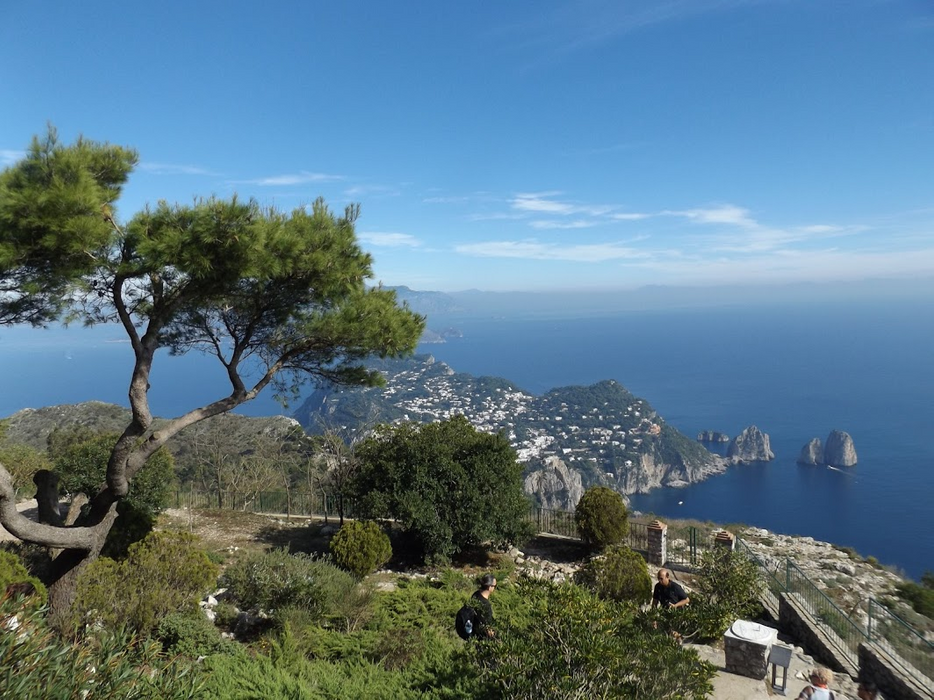 We opted to walk down. There's a rocky path back into town that can be a little tricky in parts. We then explored a path with steps and realised after a while that it led all the way back to the harbour. Someone told us it's 1000 steps and it felt like it. I wouldn't want to climb up it. This is looking back at where we had come. We passed under that road on the cliff, but started much higher up. As the day goes on the whole side of the island is cast into shadow and it can get cooler. Mind you, it's was well about 20C most of the time.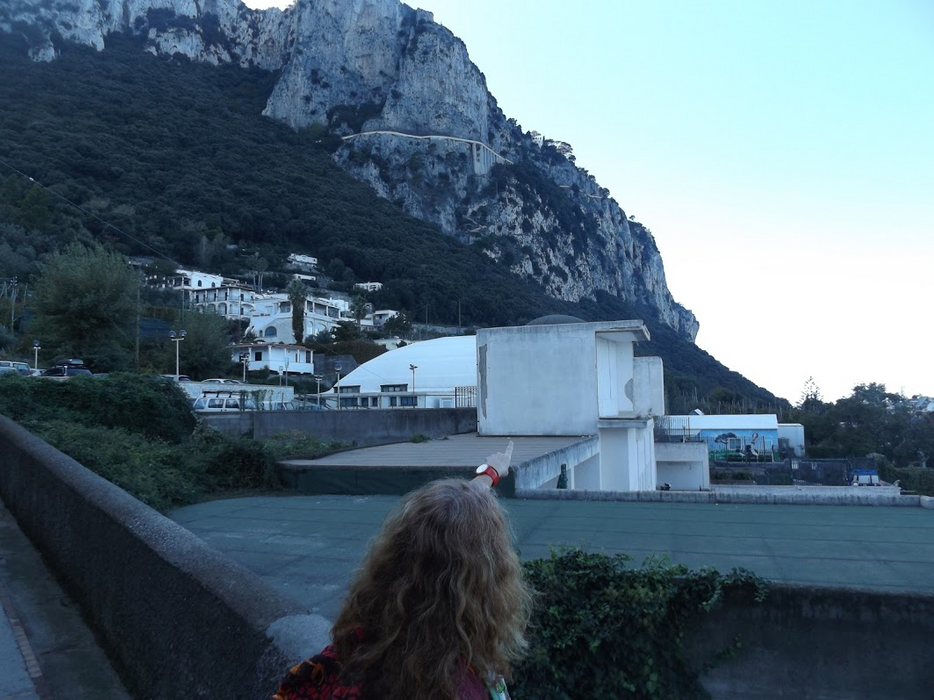 There's a funicular railway up to the main part of Capri town. It's obviously popular with the rich with lots of expensive boutique shops. We didn't buy anything. We did find a nice little garden that had a path down to the sea that we opted to not explore as our legs were already sore. Just look at how clear and blue the sea is. We didn't get to do any swimming on this trip.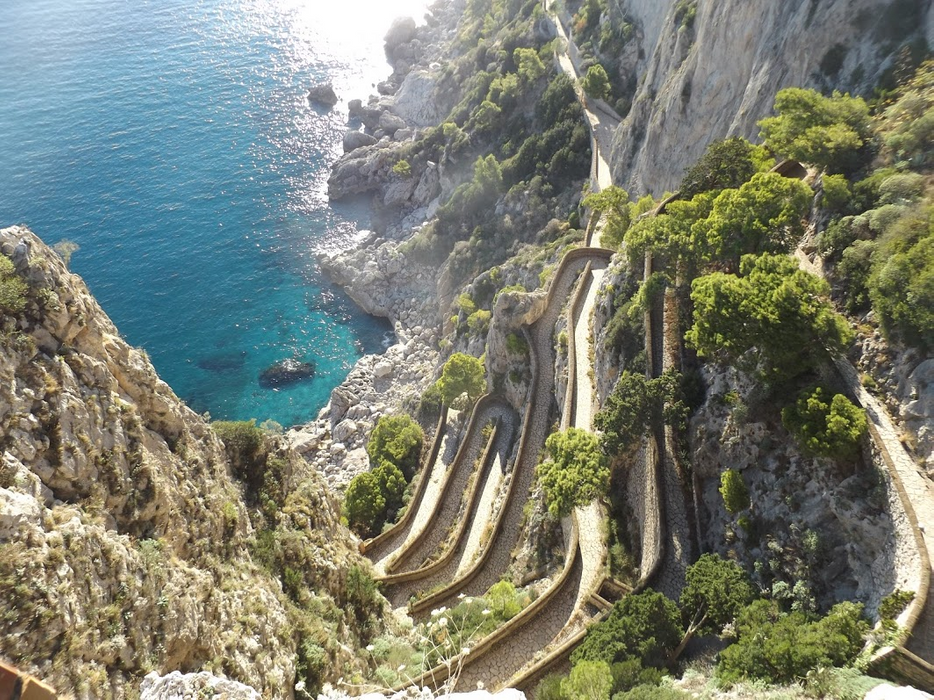 At the end of our trip we returned to Naples for more exploring. It's such a busy place full of traffic and noise. We looked around some of the old centre, but even there you are at risk of being run over by scooters. Crossing the road was a constant adventure. I don't seem to have any pictures from there, but overall we were glad we had opted to stay in Sorrento where it's much more peaceful.
You may be wondering if we visited the famous ancient sites. Well of course we did, but that's for another post as this is long enough.
Steem on!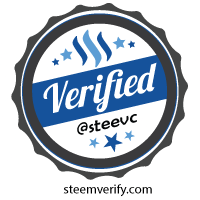 I'm Steve, the geeky guitarist.
Spam comments may be flagged. Beware of the Commentphant!