Probably South Korea is not the first destination that comes to mind to a traveler when he starts planning a trip to the Far East. Most people will consider more popular destinations like Japan, China, Thailand and so on.
South Korea is still practically unknown to us Western travelers, in fact most people would not even know where this country is located on the map (I'm not kidding, it really happened to me with some friends!)
But I can assure you that South Korea is an absolutely magical place that is worth visiting at least once in a lifetime.
In this post I will not tell you about the beauty of Seoul, there will certainly be an opportunity to do it in the future, but I would like to tell you about a magical place that is placed in another city other than the capital. The place is called Gamcheon Culture Village and the city where it is located is Busan.
It is enough for you to know that Busan is the second largest city after the capital Seoul and the first naval port of all South Korea.
As for the Gamcheon Village, its history is as simple as it is fascinating: built between 1920s and 30s, it was chosen by the municipal administration of Busan as a site to relocate the poorest inhabitants of the city on the hill, where it still stands today, so that they were not visible from the port.
In the 50s, following the civil war that was fought between North Korea and South Korea, many people took refuge in this village, which in this way continued to be characterized by the extreme poverty of its inhabitants and by the degradation in general.
Even during the 90s, when the rest of the city of Busan was progressively subjected to a general redevelopment, the village built on the hill was practically left to itself.
Only in 2009 the Korean Minister of Tourism decided to redevelop the area and restore dignity to this place: in this way the Dreaming of Machu Picchu in Busan project is born.
Because, yes, the Gamcheon Culture Village of Busan is also called the Machu Picchu of Korea.
We could talk for hours about this at least imaginative definition and we could also agree that this is a bit exaggerated, but despite this no one can deny the intrinsic charm of this small village.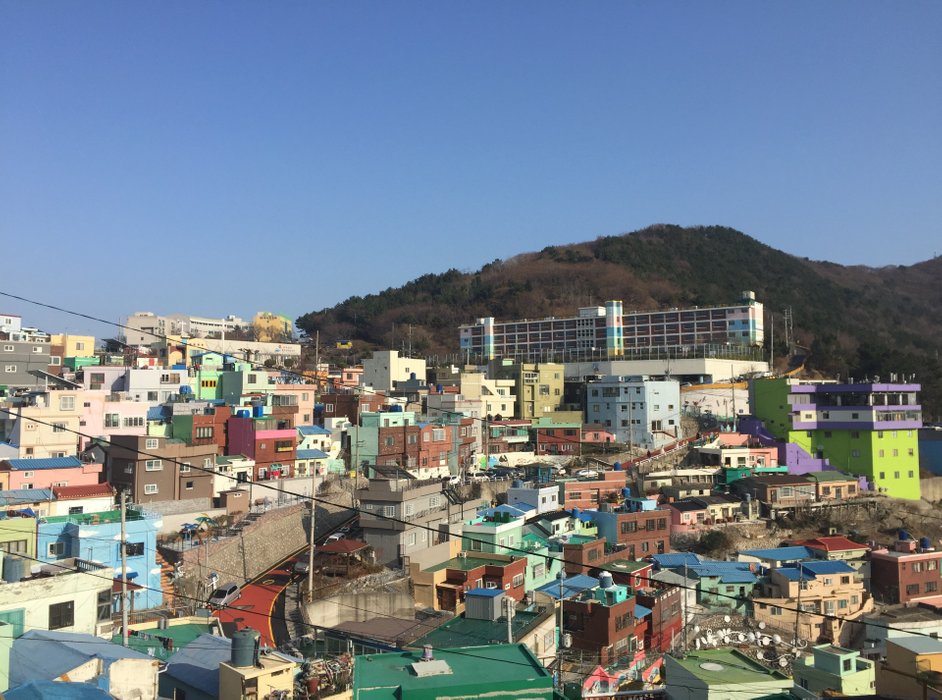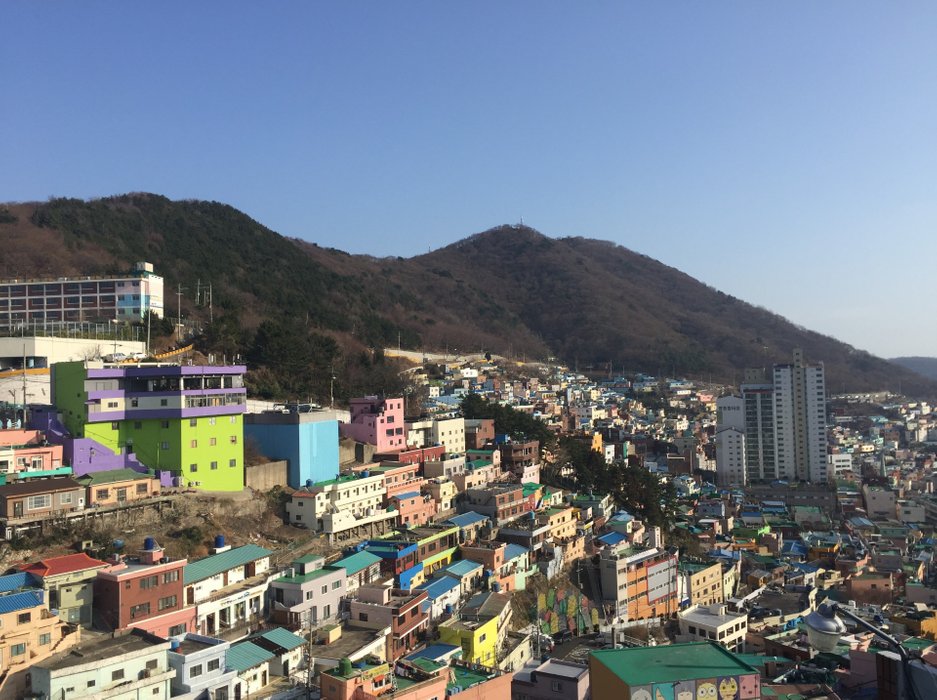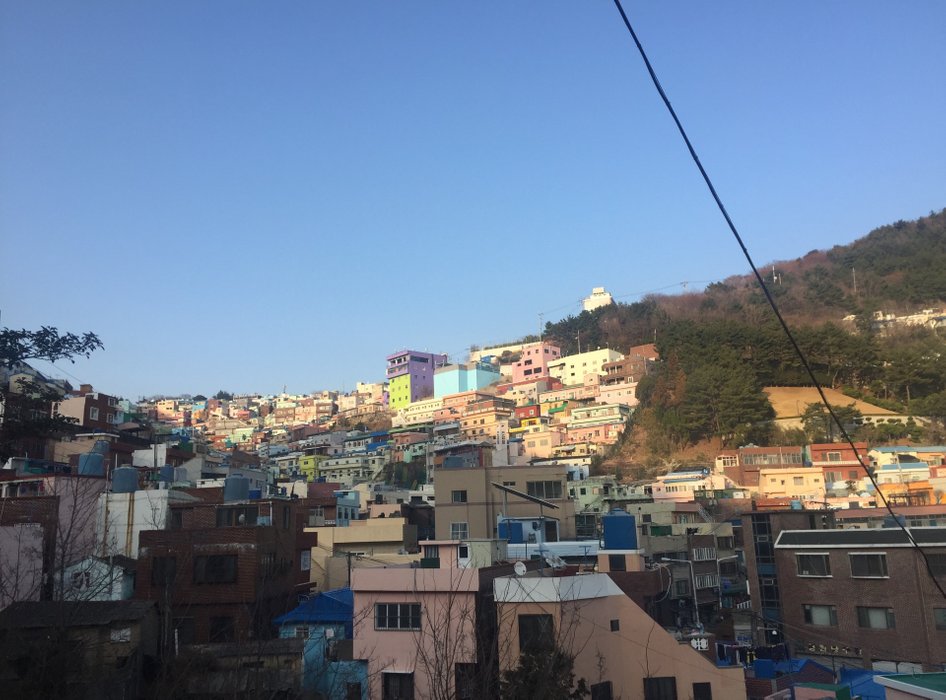 What characterized this village from the beginning are its buildings whose walls were colored with bright colors by the inhabitants who lived there over the years.
And during the revaluation made in 2009, many artists were invited to design colorful murals on buildings and to install works of art along its narrow streets, thus helping to make the village not only one of Busan's major tourist attractions but also a small open-air museum.
Walking through its steep little streets made of cobblestones and steps you will come across all kinds of installations, sculptures and paintings that recall great literary classics like "The Little Prince", a bar in the shape of a giant cup of coffee, a sweet home made to welcome stray dogs and cats and a thousand other things that you can discover by walking for hours in the village.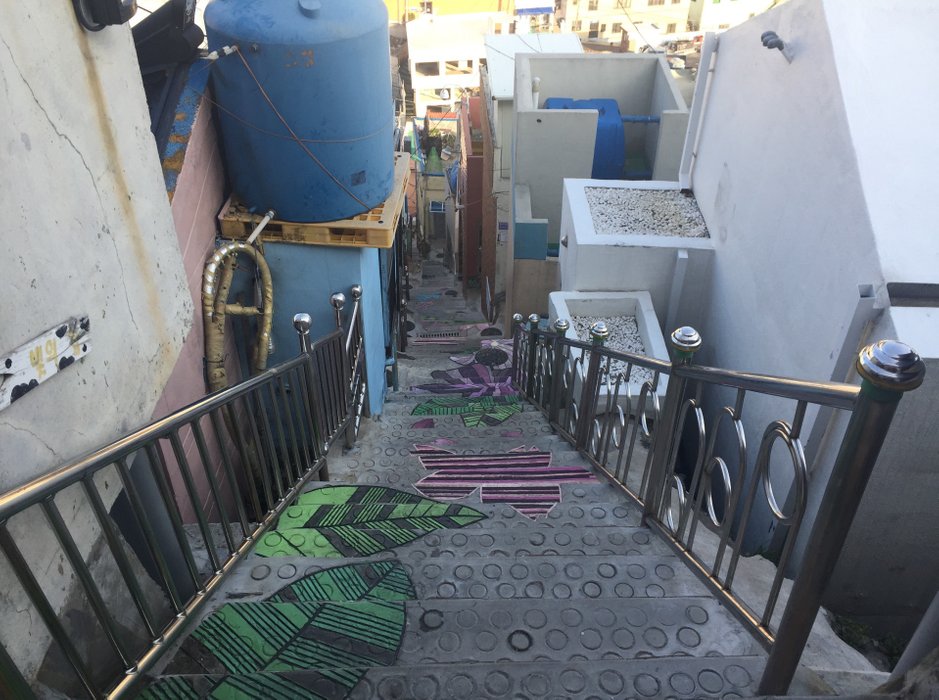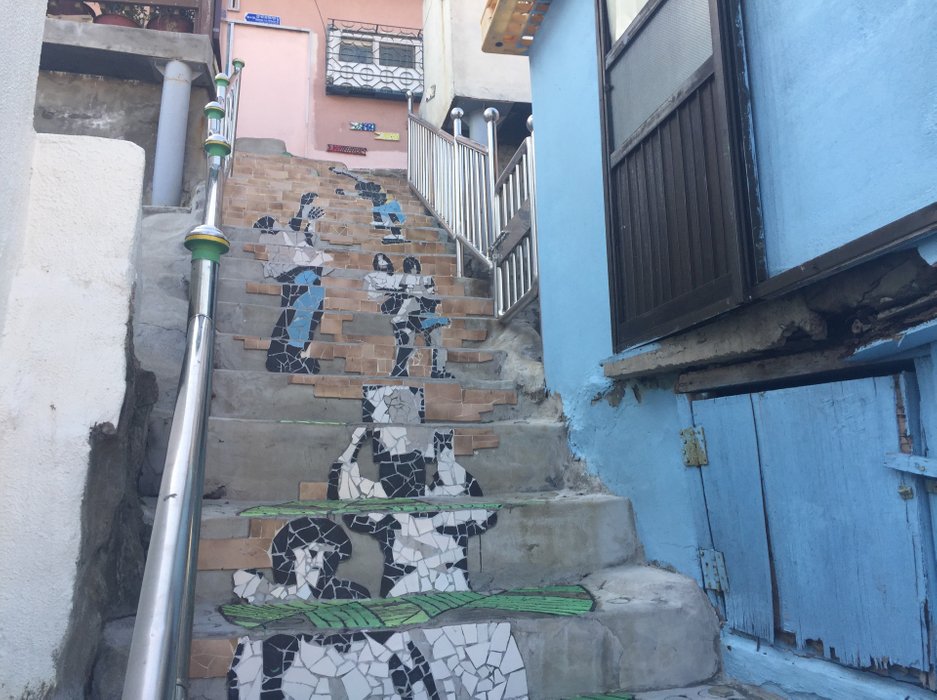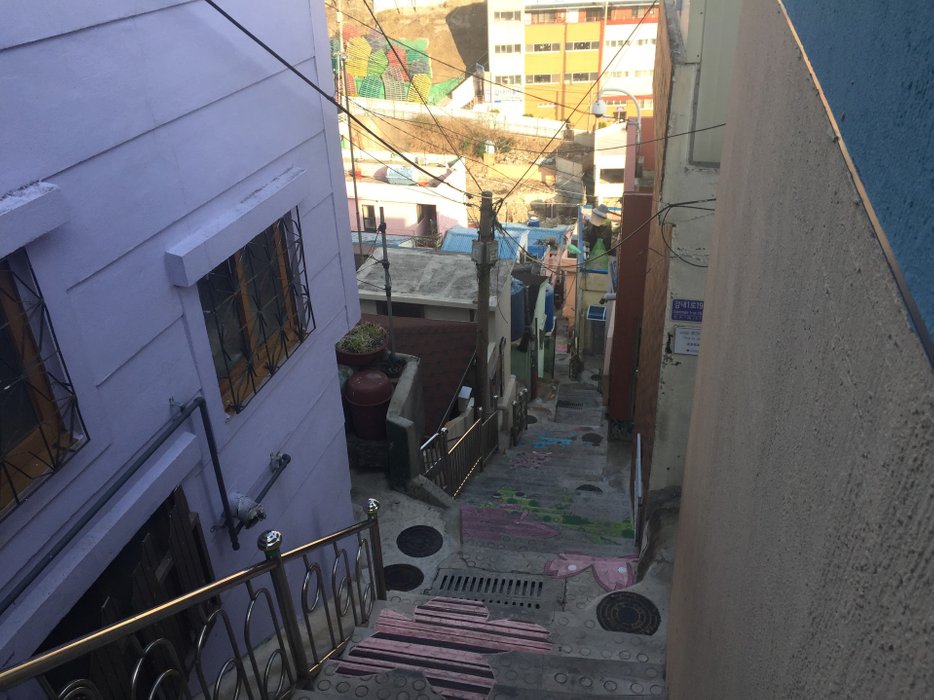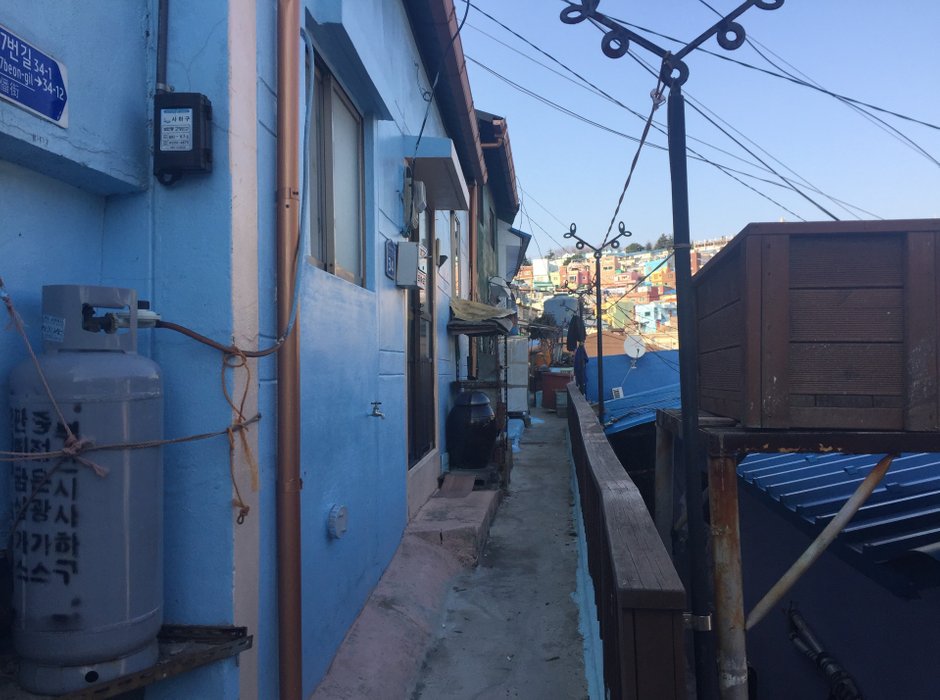 Although it has become a favorite destination for tourists and therefore often crowded with many people intent on taking selfies or taking panoramic pictures of the view (which I did too of course!) Gamcheon Culture Village retains a strong aura of charm which will not make you regret having spent at least half a day at its discovery.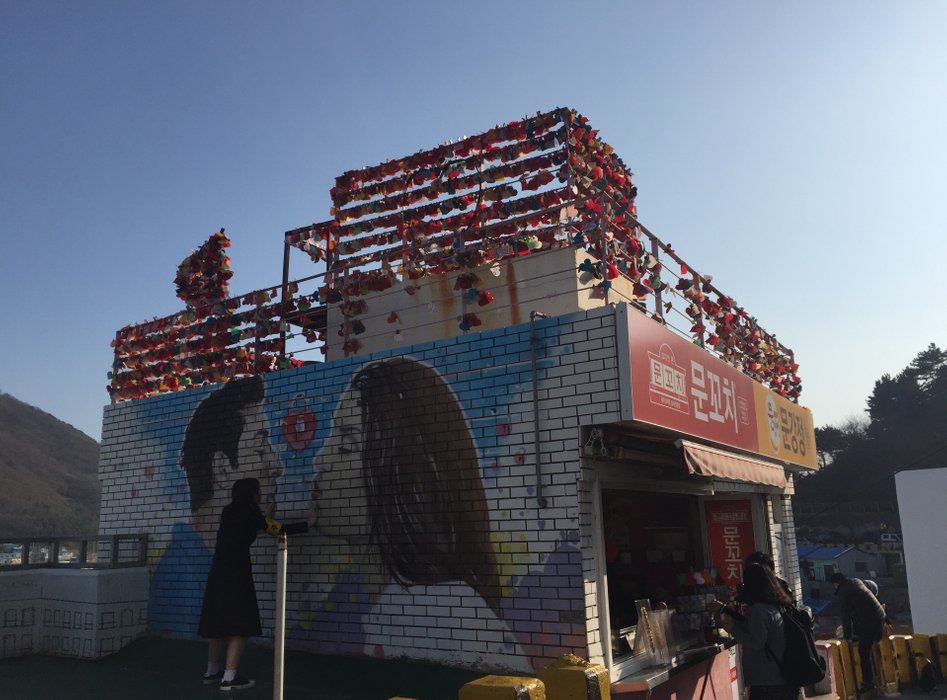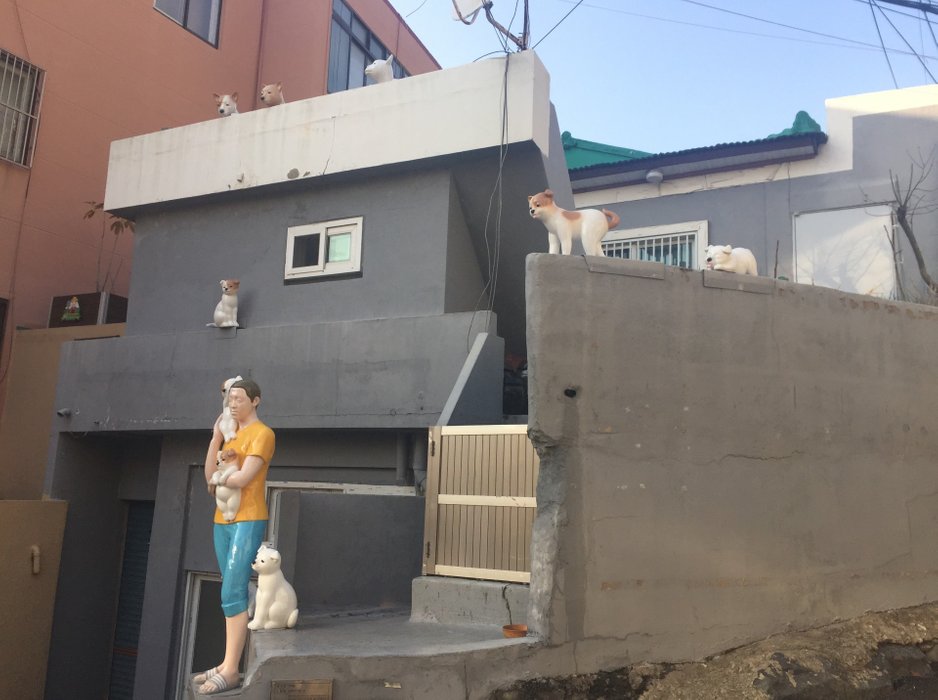 This is the video I posted on my YouTube channel and that tells my experience at the Gamcheon Culture Village in Busan. I hope you like it.