ENG
Marrakech is a very strange city, wonderful but difficult to understand and therefore even more fascinating.
I found myself walking through the narrow streets of the Medina without meeting a single tourist, surrounded by the inhabitants of the city who, with smiles and kindness, made me feel part of their world even if only for a few minutes. And then there are places in Marrakech where dozens of buses full of tourists seem to pour in, ready to invade the main places of interest in the city with their presence.
I usually don't appreciate this kind of tourist destinations very much but in Marrakech there is a place that is an exception.
The Majorelle gardens, despite the noisy hordes of hot tourists, remain a must-see and breathtaking spectacle.
ITA
Marrakech è una città molto strana, stupenda ma difficile da capire e per questo ancora più affascinante.
Io mi sono ritrovata a camminare per le strettissime vie della Medina senza incontrare un solo turista, circondata dagli abitanti della città che, con sorrisi e gentilezza, mi hanno fatto sentire parte del loro mondo anche se solo per pochi minuti. E poi ci sono posti a Marrakech dove sembra si riversino decine di autobus colmi di turisti pronti a invadere con la loro presenza i principali luoghi di interesse della città.
Io di solito non apprezzo molto questo genere di mete così turistiche ma a Marrakech c'è un luogo che è un'eccezione.
I giardini di Majorelle, nonostante le rumorose orde di turisti accaldati, restano comunque uno spettacolo imperdibile e mozzafiato.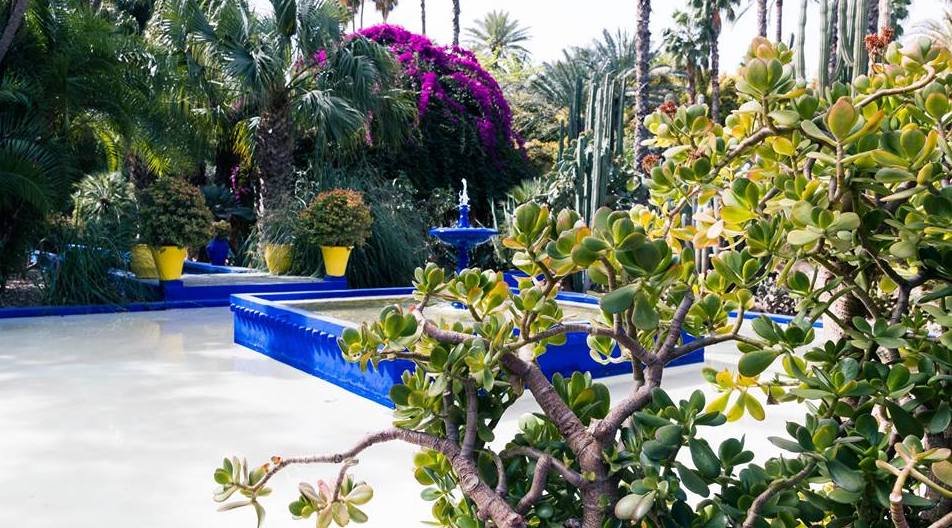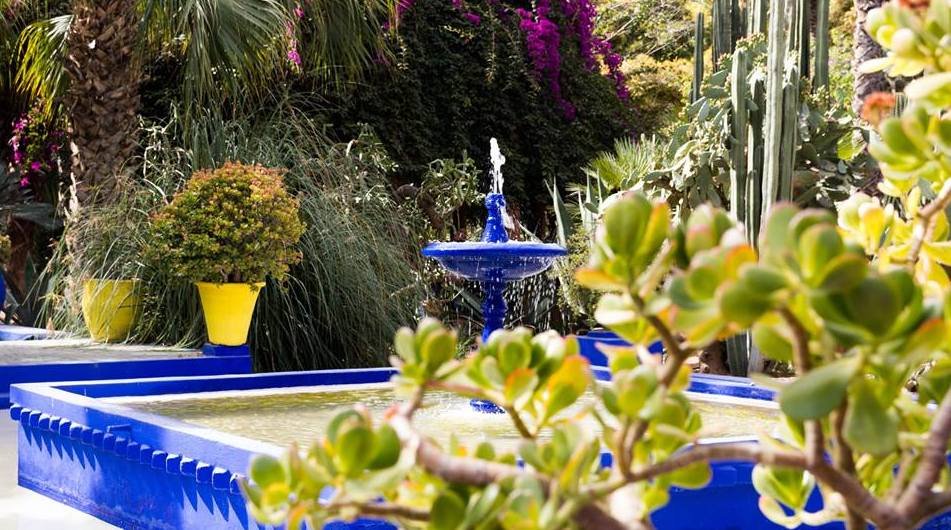 ENG
The Majorelle Gardens are a complex of botanical gardens designed and built by the French artist Jacques Majorelle during the colonial period.
The garden is full of exotic plants, ponds, fountains, ceramic vases and pergolas.
Walking through the shaded paths you can hear the sweet sound emitted by the thousands of birds that nest on the plants of the garden.
ITA
I Giardini Majorelle sono un complesso di giardini botanici progettato e costruito dall'omonimo artista francese durante il periodo coloniale.
Il giardino è ricco di piante esotiche, laghetti, fontane, vasi in ceramica e pergolati.
Passeggiando per i viali ombreggiati si può sentire il dolce suono emesso dalle migliaia di uccelli che nidificano sulle piante del giardino.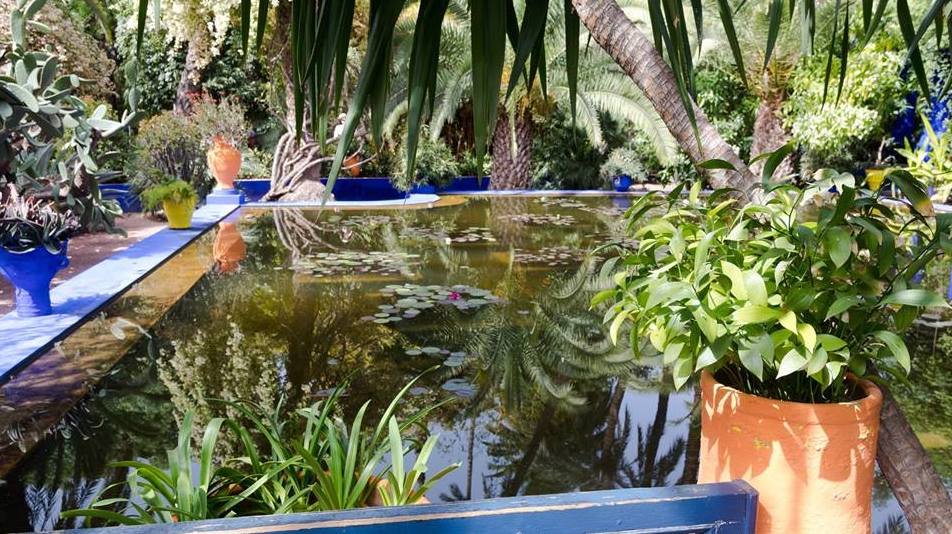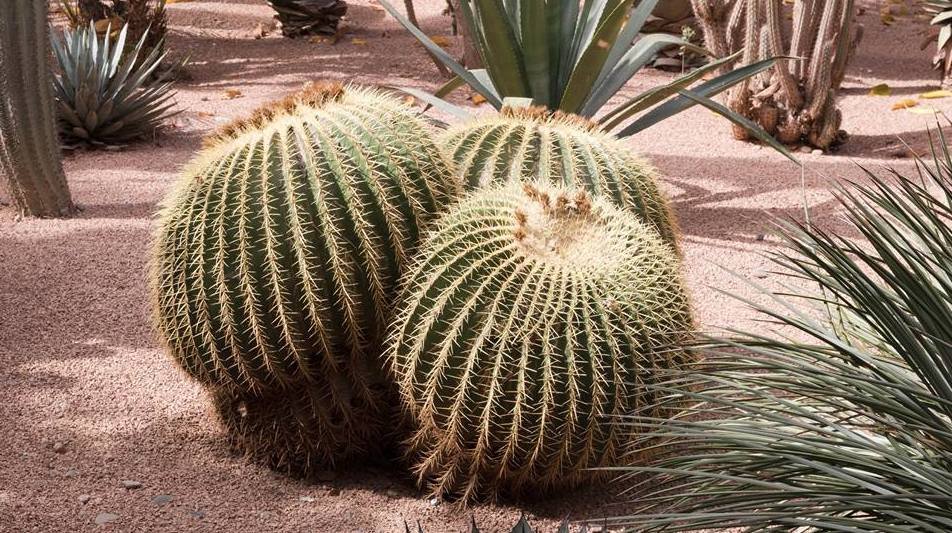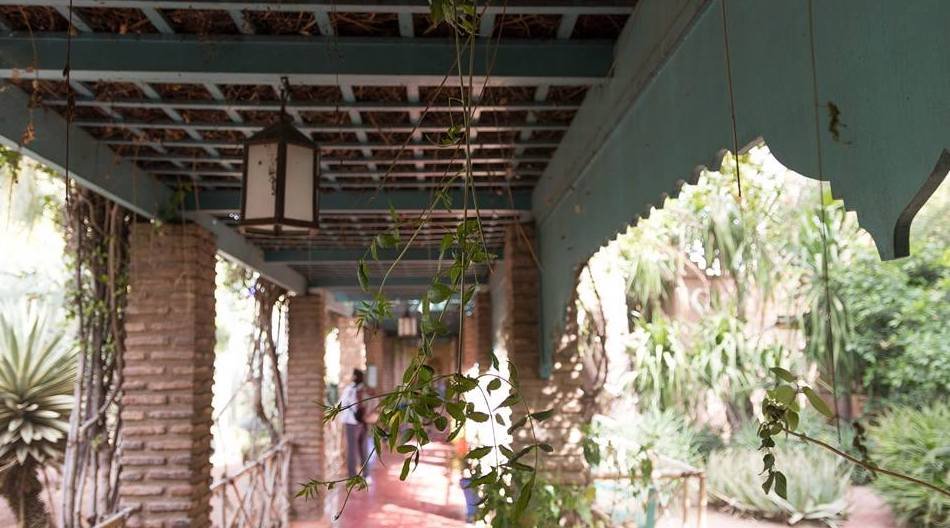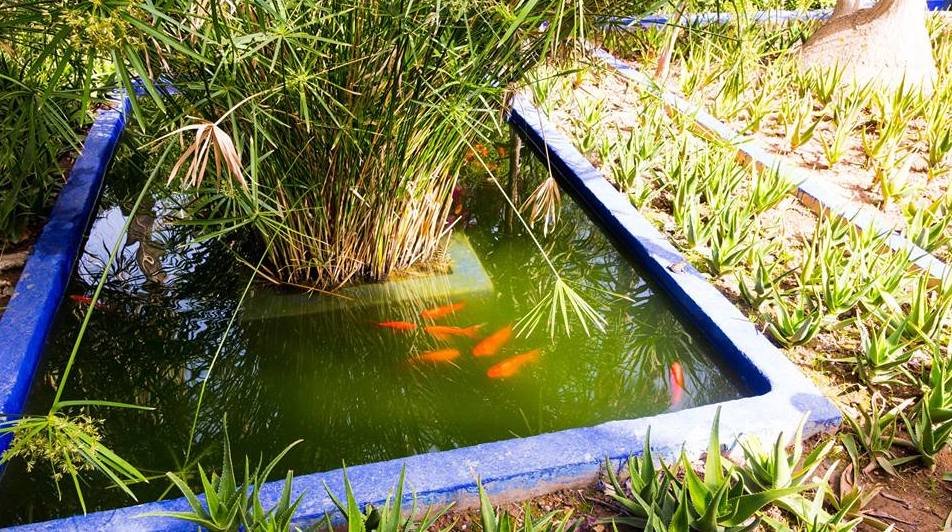 ENG
The thing that characterizes the Majorelle Gardens, in addition to the hundreds of different species of plants present, is the predominant color used for almost all the structures found within the gardens: the Majorelle blue, a cobalt blue created by Majorelle himself in 1937 .
I have never seen a similar color in all my life, a blue so bright but at the same time delicate that it fits perfectly with the context in which it is inserted contributing to give even more charm to these beautiful botanical gardens.
ITA
La cosa che caratterizza i Giardini Majorelle, oltre alle centinaia di specie diverse di piante presenti, è il colore predominante utilizzato per quasi tutte le strutture che si trovano all'interno dei giardini: il blu Majorelle, un blu cobalto creato dallo stesso Majorelle nel 1937.
Non ho mai visto un colore simile in tutta la mia vita, un blu così acceso ma al contempo delicato che si sposa perfettamente con il contesto in cui è inserito contribuendo a dare ancora più fascino a questi bellissimi giardini botanici.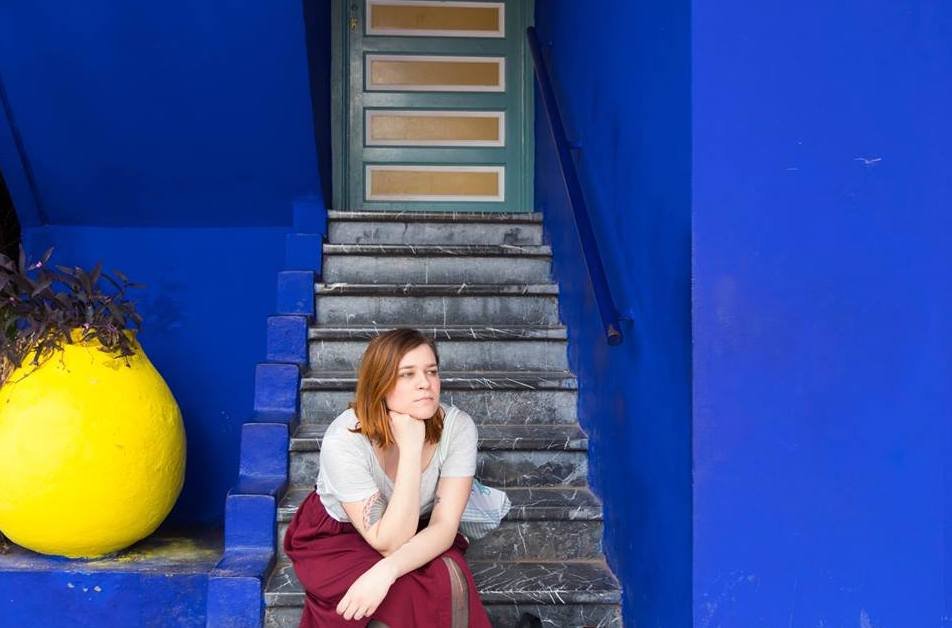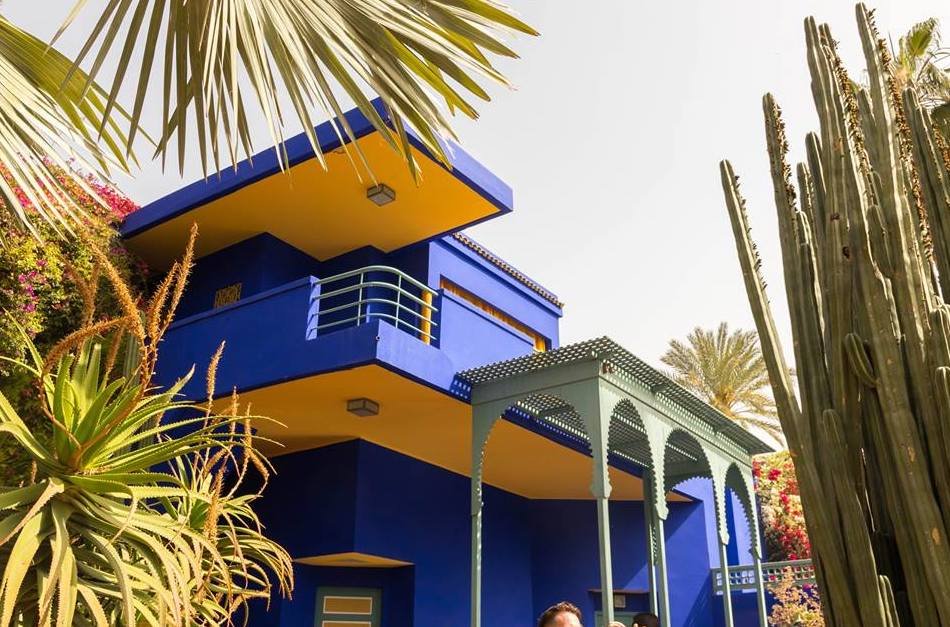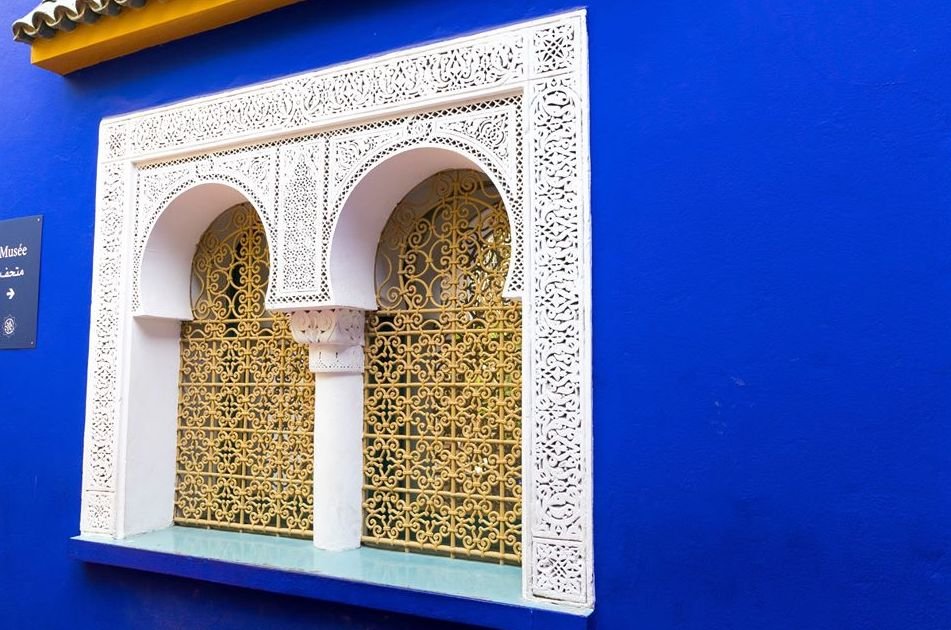 ENG
When Jacques Majorelle died the garden was abandoned and then bought and restored by the designer Yves Saint Laurent in 1980, thus allowing visitors from around the world to enjoy the beautiful spectacle and the enchanting atmosphere that the garden offers.
ITA
Quando Jacques Majorelle morì il giardino venne abbandonato per poi essere acquistato e restaurato dallo stilista Yves Saint Laurent nel 1980 permettendo così ai visitatori di tutto il mondo di godere del bellissimo spettacolo e dell'incantevole atmosfera che il giardino offre.