If you are finding me for the first time, welcome! Here is my second entry into a new #letsgoto series I started. You can check out my first entry on beautiful Coron, Philippines, but be careful - you'll want to drop everything and book a ticket after reading!
If you had asked me a few years ago what are the top countries that I'd like to visit, India would have been in the top 3. Why? Well I guess I fell in love with India when I was doing a history report in high school. My report consisted of everything about India, from its history to its architecture, literature, culture, politics - everything.
Another reason is that I love to do street photography and India is a perfect place for it. So when @eoj told me he had to go to New Delhi for a work trip, me and six month old @suitcasebaby were on board - my dream of going to see India would finally come true!
We stayed a few days in New Delhi, right after the Diwali Festival where we breathed the worst air pollution in our lives. It was horrible. There was smog inside the hotel room! Over a long weekend after @eoj's work was done, we flew out of Delhi and into the Rajasthan area, specifically Jaipur.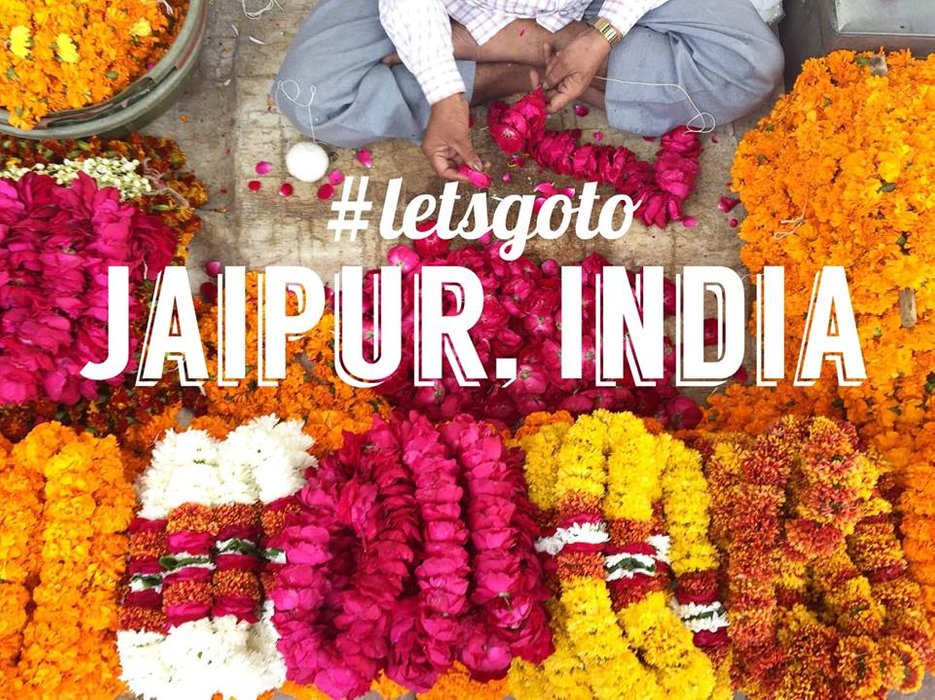 Jaipur is the capital of an Indian state, Rajasthan, in Northern India. Known as the Pink city because of the dominant color scheme of its buildings, Jaipur is also part of the Golden Triangle loop where tourists make a circuit including Delhi and Agra as well.
So what did we do in Jaipur? Well - we visited the top sites people want see when they come, starting with the Hawa Mahal.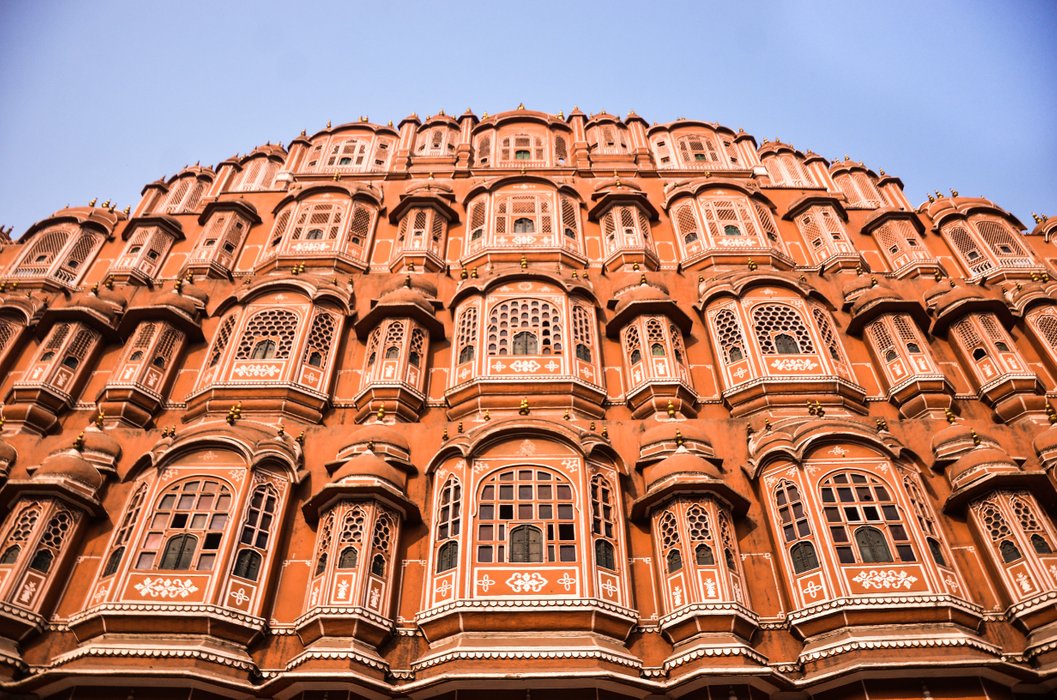 Beautiful right? Hawa Mahal is just nestled in the heart of the city on the edge of the city palace. A stunning piece of architecture that you can't miss. It's like a honeycomb inside of a beehive and has 953 small windows. This was built to allow the royal ladies to observe daily lives and festivals passing by on the street below without being seen.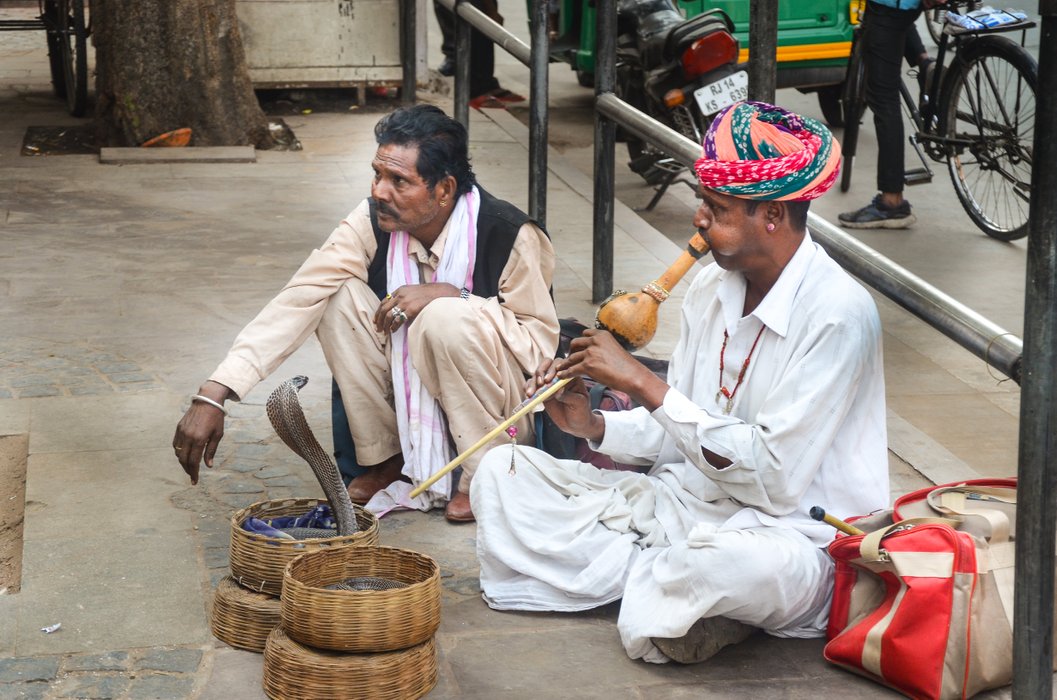 Across from Hawa Mahal is a market where a lot of merchandise is sold and entertainers on the street like this snake charmer can be found.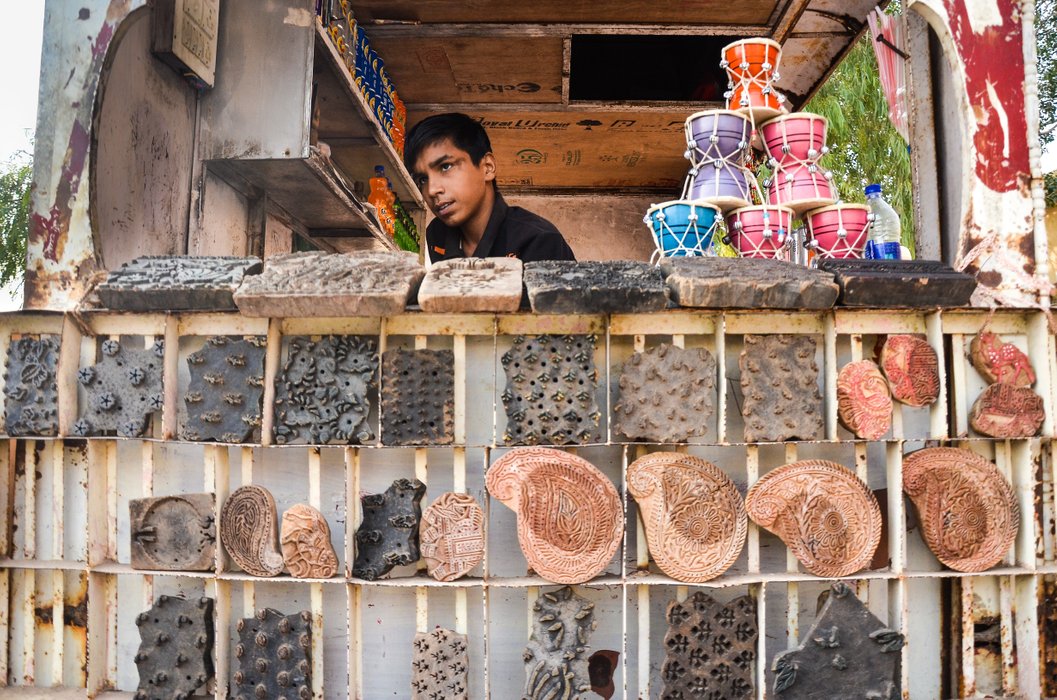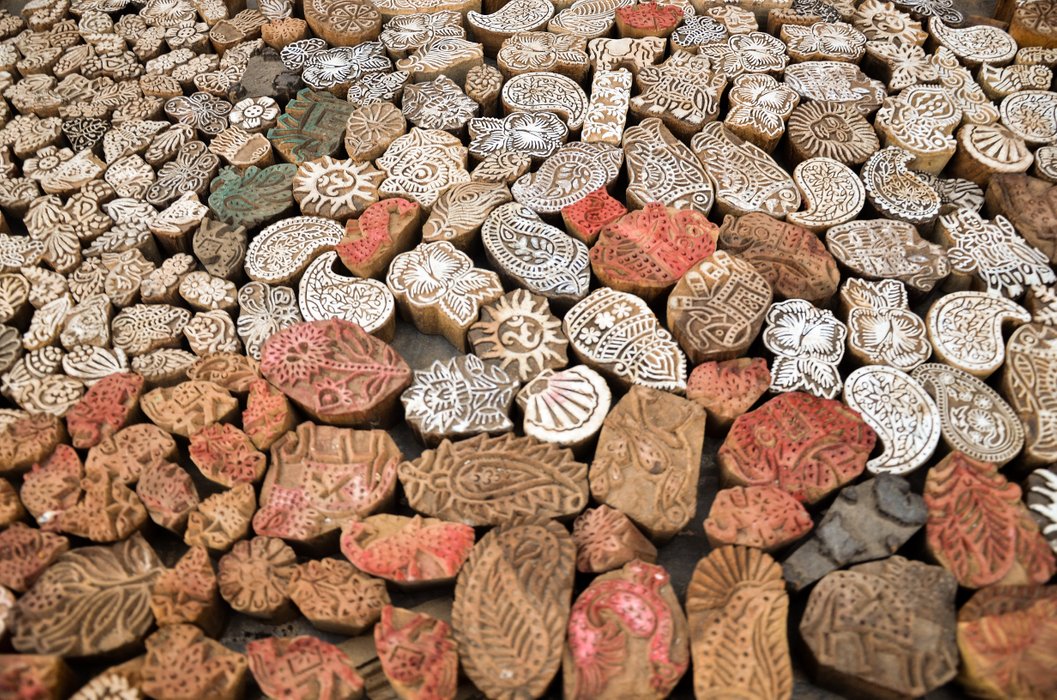 Since we arrived early and the City Palace was still closed, we were able to look around and found some interesting things in the market. This vendor is selling carved stamps for textiles which I guess can also be used on paper products as well.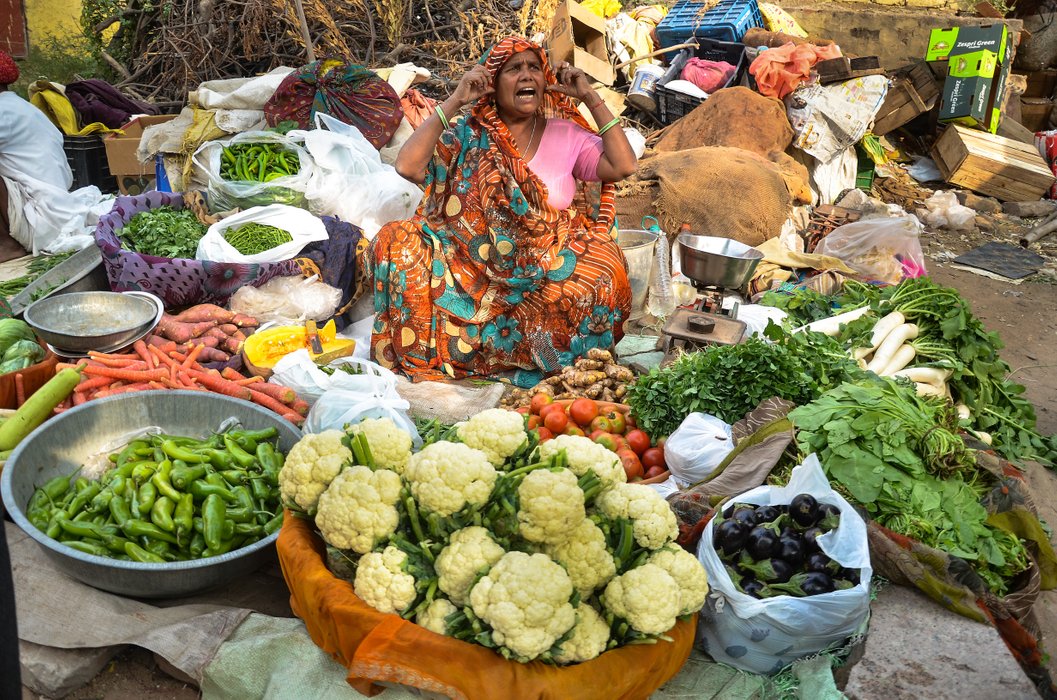 If you want the perfect place for street photography in any city, you should directly to its market. You'll have plenty of subjects to photograph, and a great view into the daily way of life.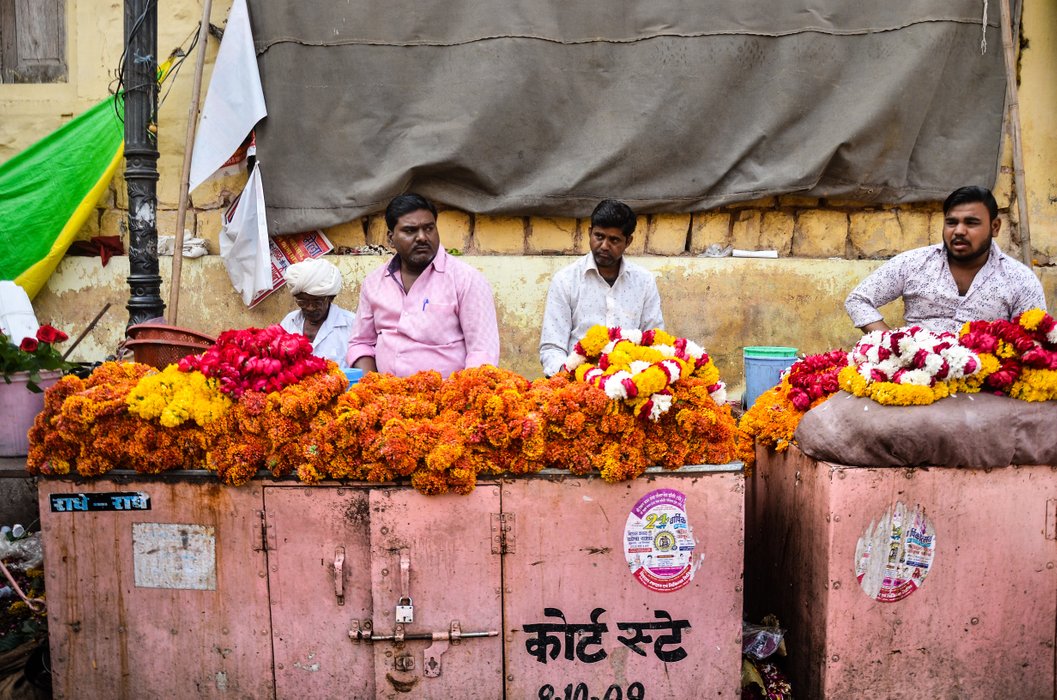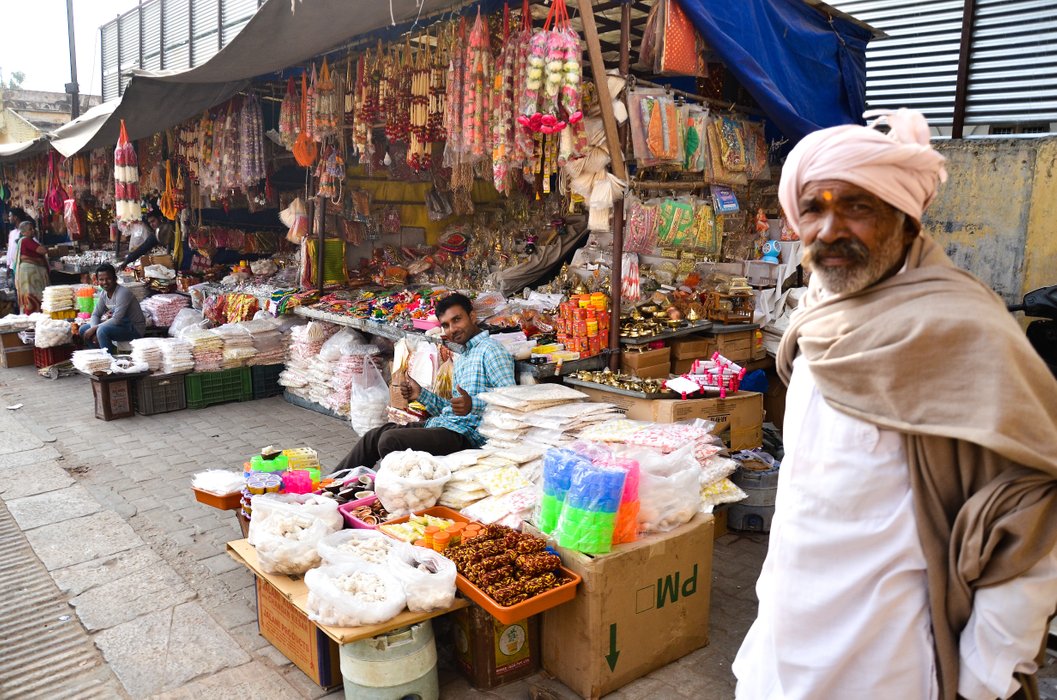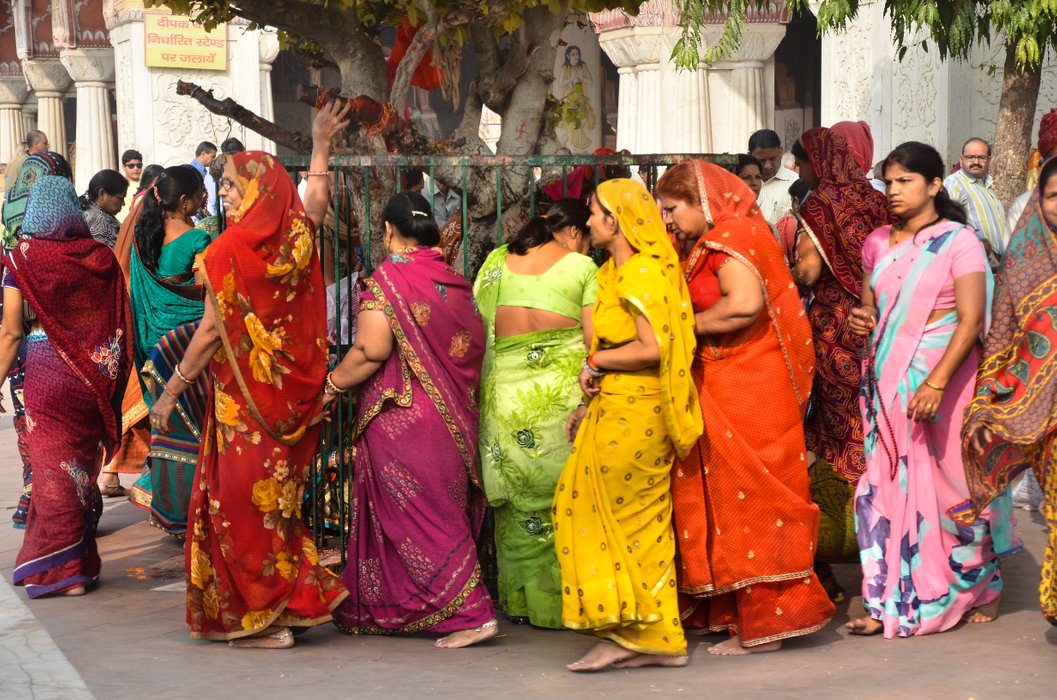 There was also a big event happening near the market. We saw a lot of Indian ladies in their bright colorful saris circling and chanting around a tree near the temple.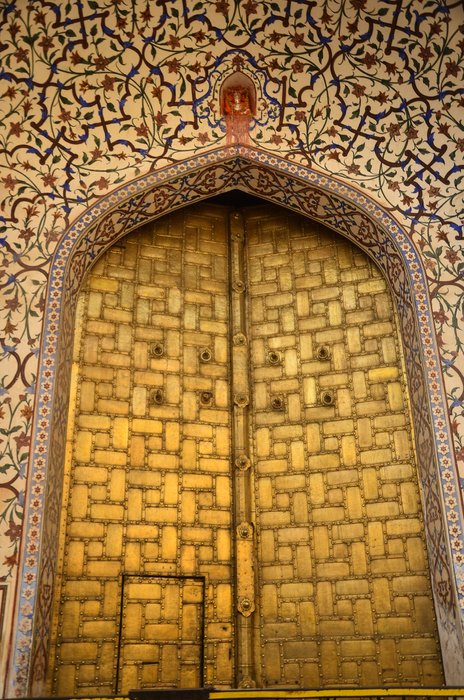 A colorful door at the entrance gate of the City Palace. Just one of the many beautiful doors I was able to photograph on this trip.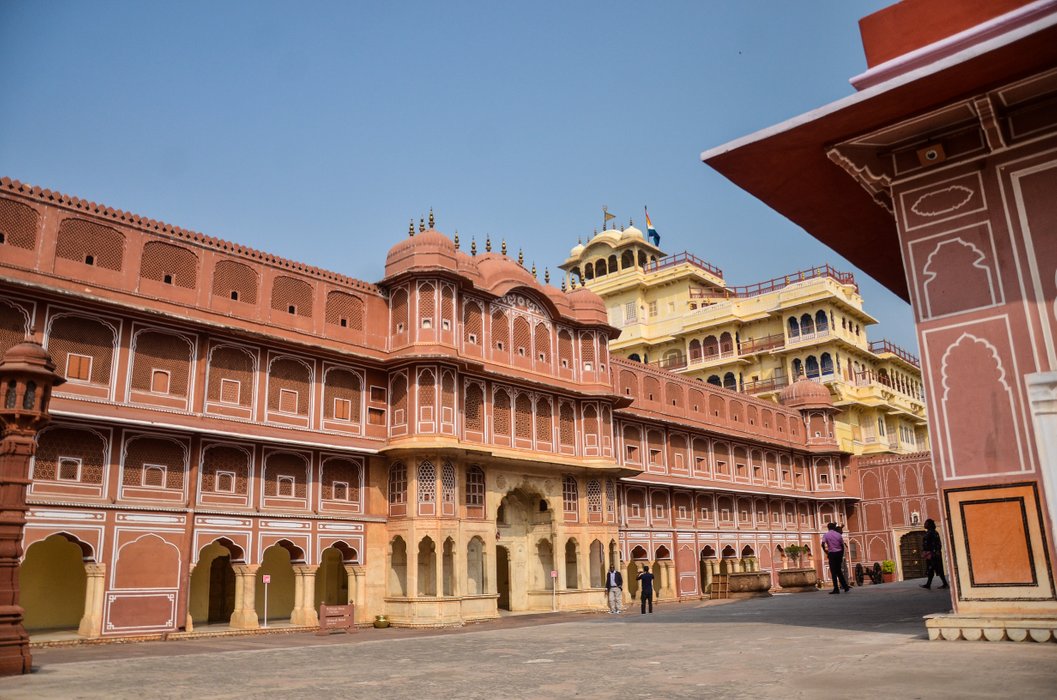 The City Palace is where the seat of the maharaja of Jaipur sat, the head of the Rajput clan. It is now a museum but before it was a royal residence.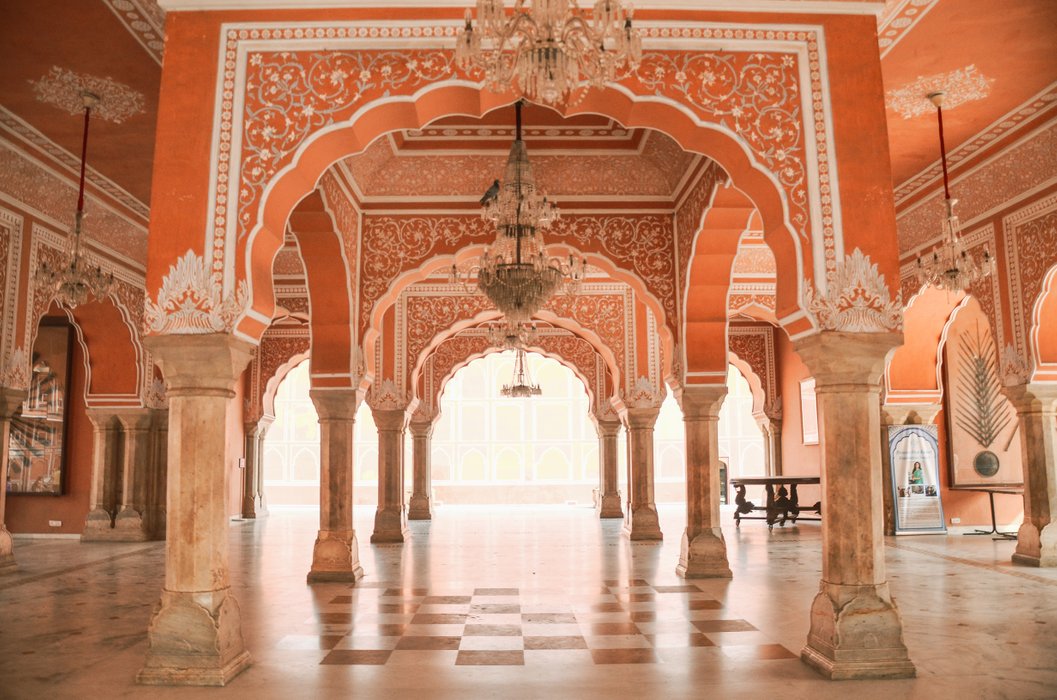 The palace inside has a lot of impressive gardens and courtyards.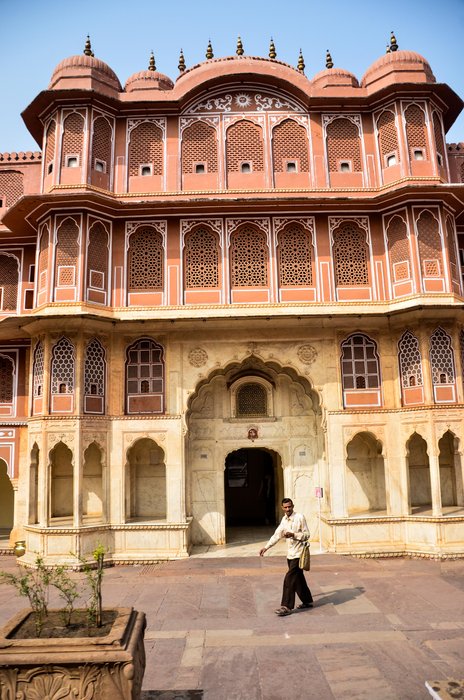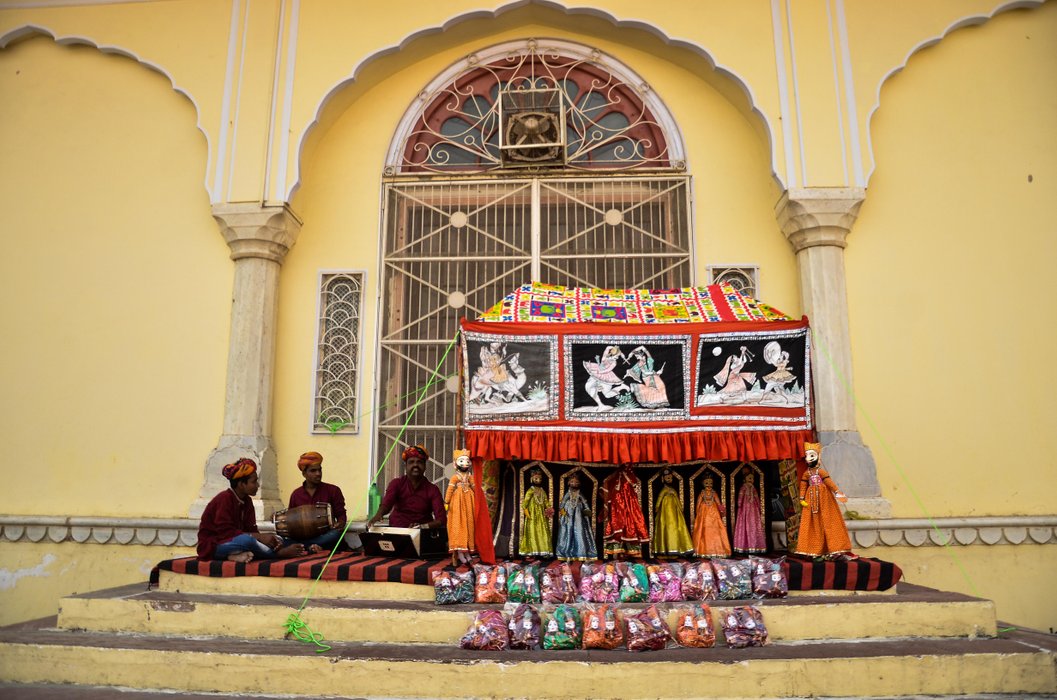 Another place we visited is the Amber Fort, also know as the Amer Fort. We were blown away with the sheer size of the fort. It was like the equivalent of a castle.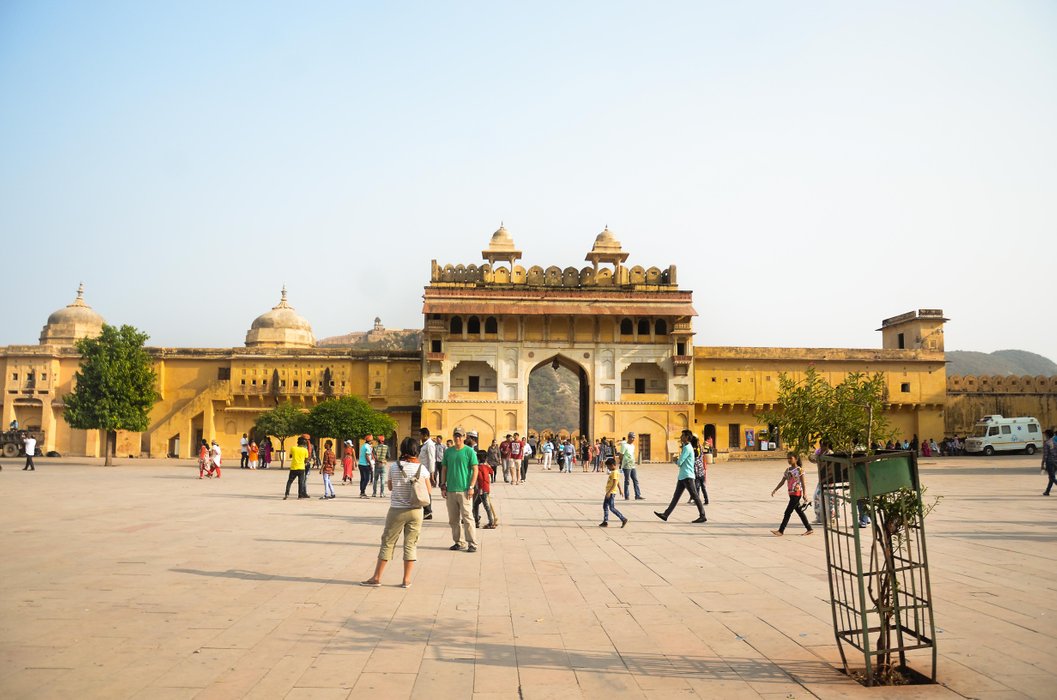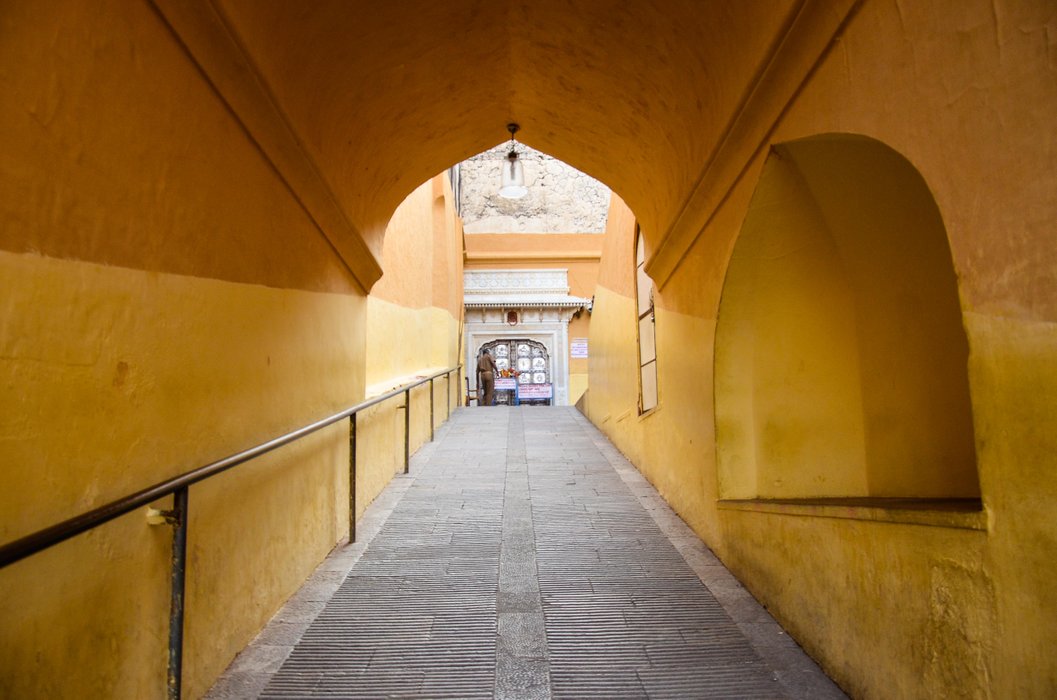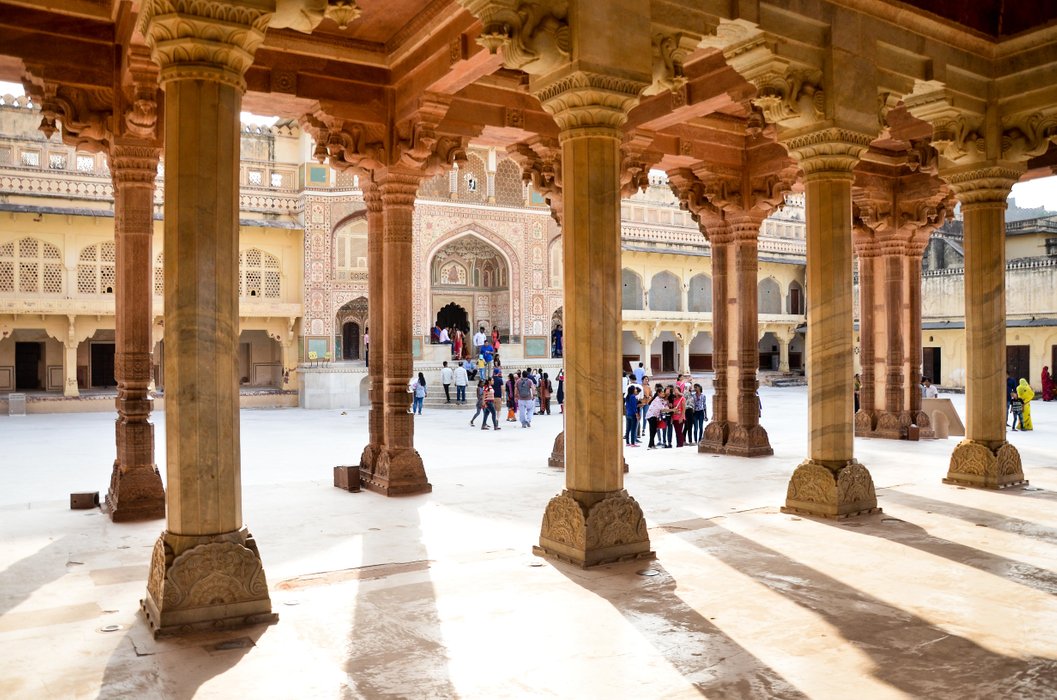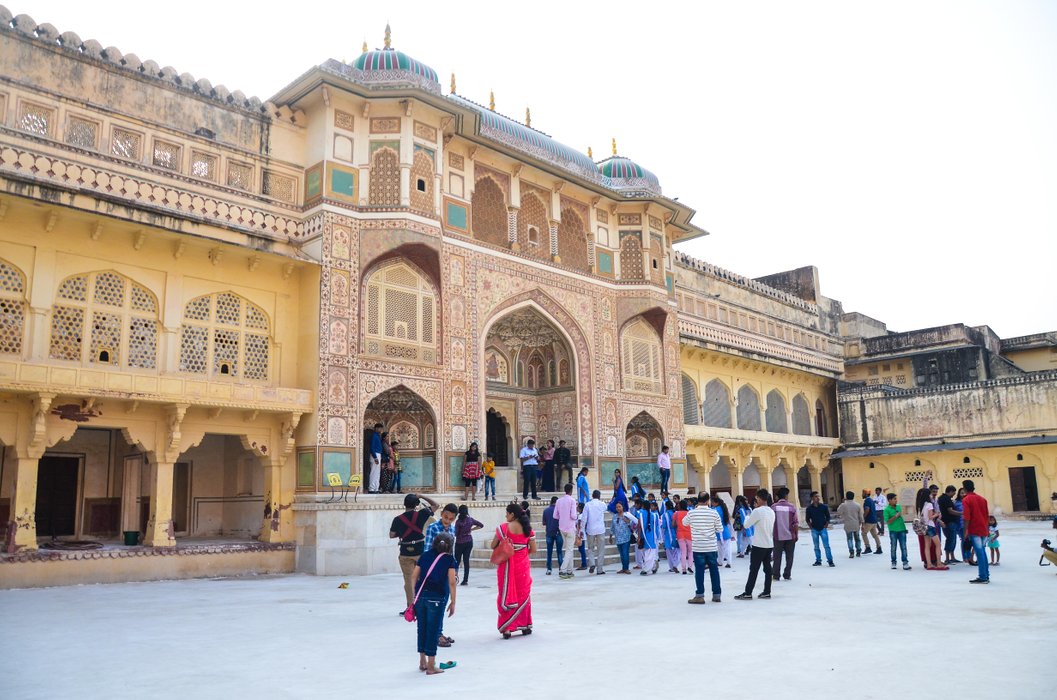 Like all the architectural structures in Jaipur, the Amber Fort did not fall short. A lot of international and local tourists came to admire its beauty - don't expect to find many opportunities for solo photos specially at the entrance of the palace to the gardens unless you arrive very early or very late and even then you'll need to be a bit lucky.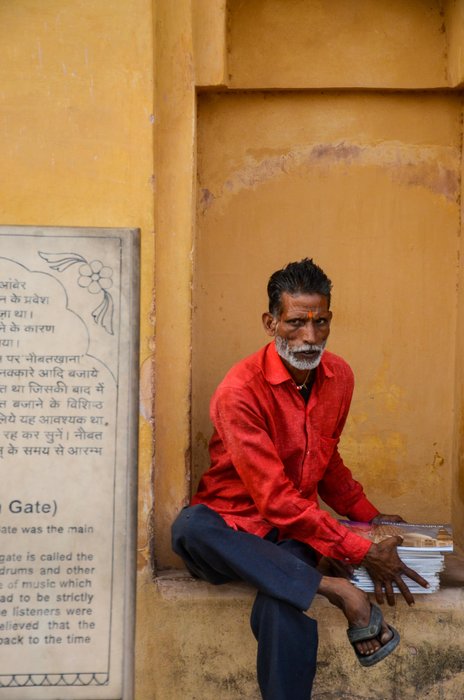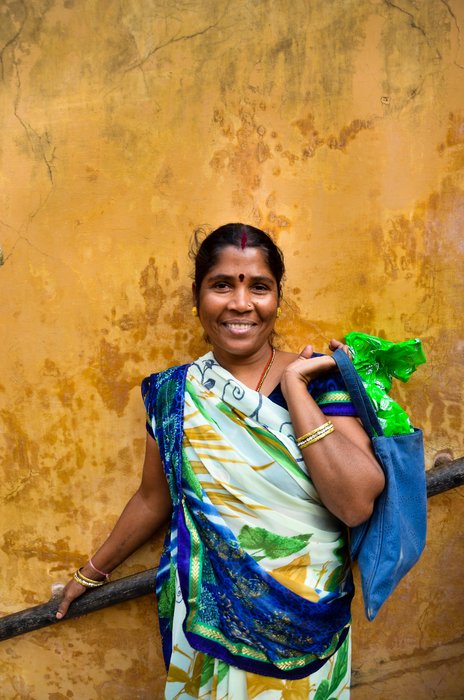 As a portrait photographer, there are endless interesting faces in India. We find the people extremely warm and friendly.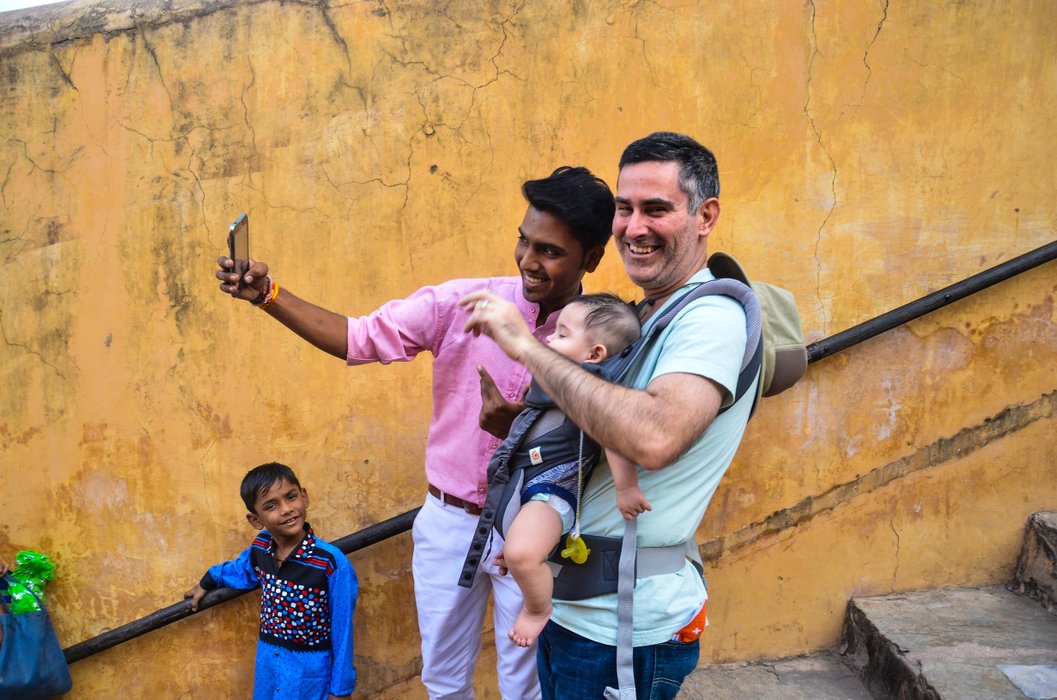 The locals on the other hand, apparently found my husband's and the baby's faces interesting!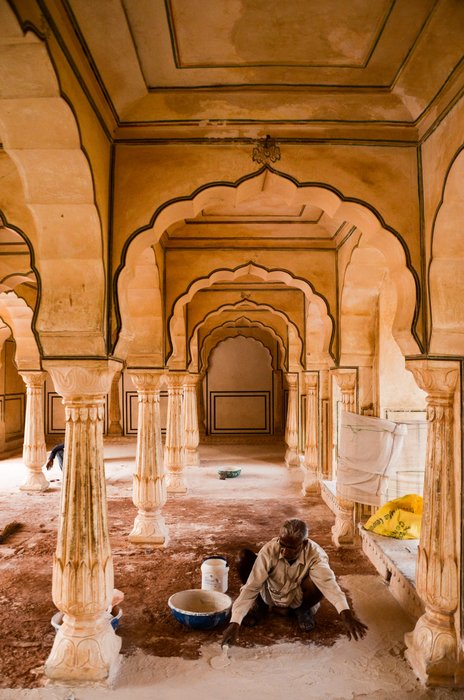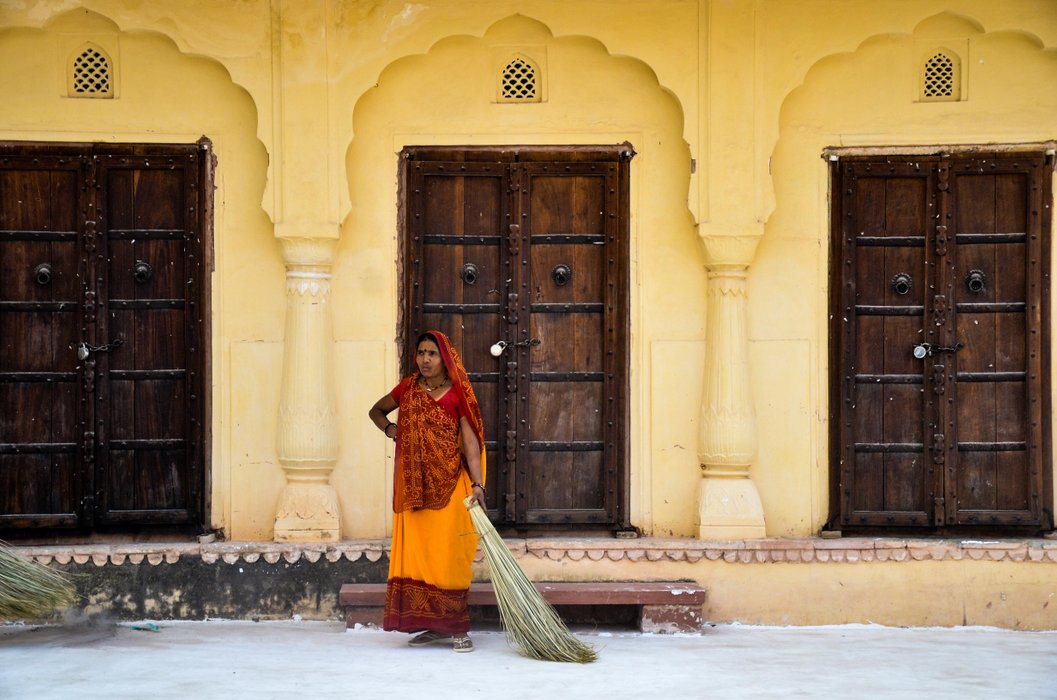 I also enjoyed observing and photographing the men and women "behind the scenes", the people who kept the palace clean and intact.
Me and @eoj went on exploring the palace. It's so massive you can get lost.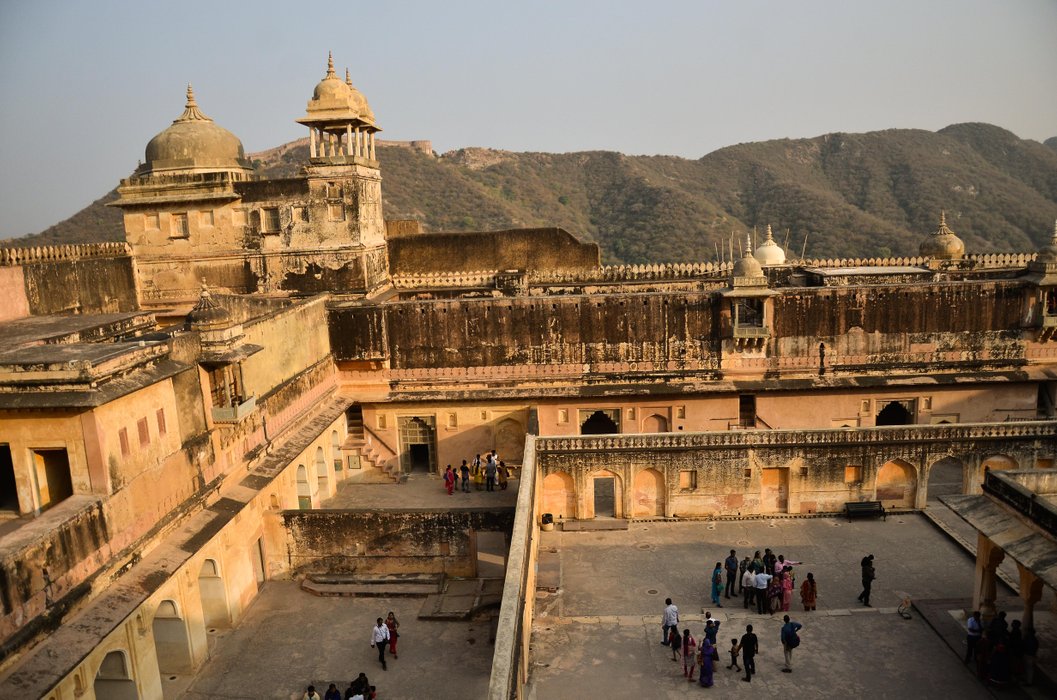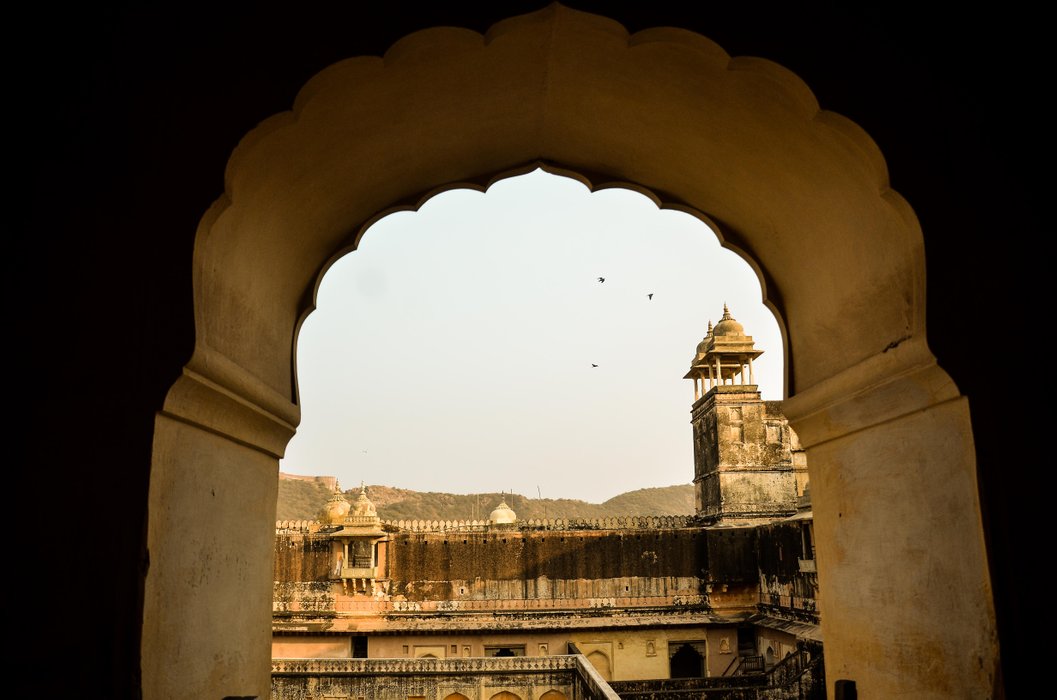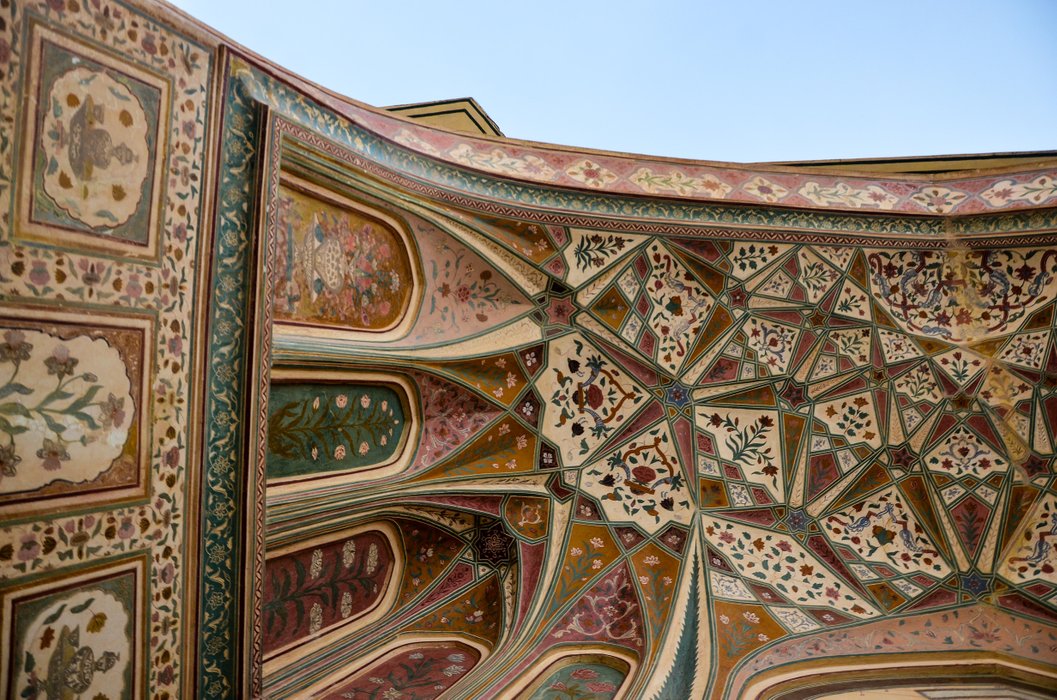 The arches were intricately painted. So much inspiration an aspiring architect or artist can draw from this place.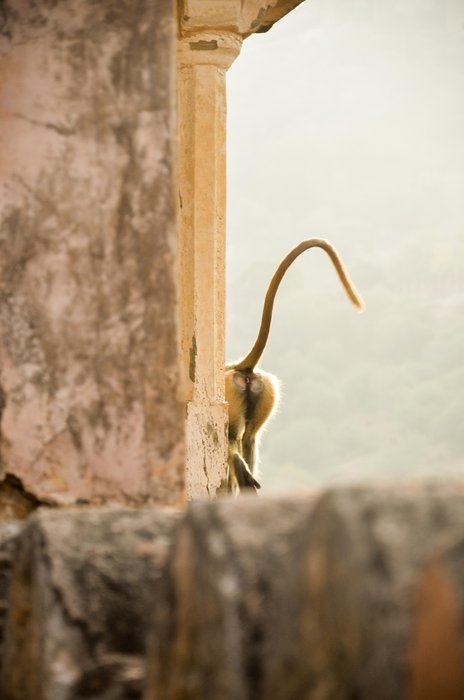 Don't be surprised by the monkeys, they are everywhere in the fort. Some like this one is bringing sexy back!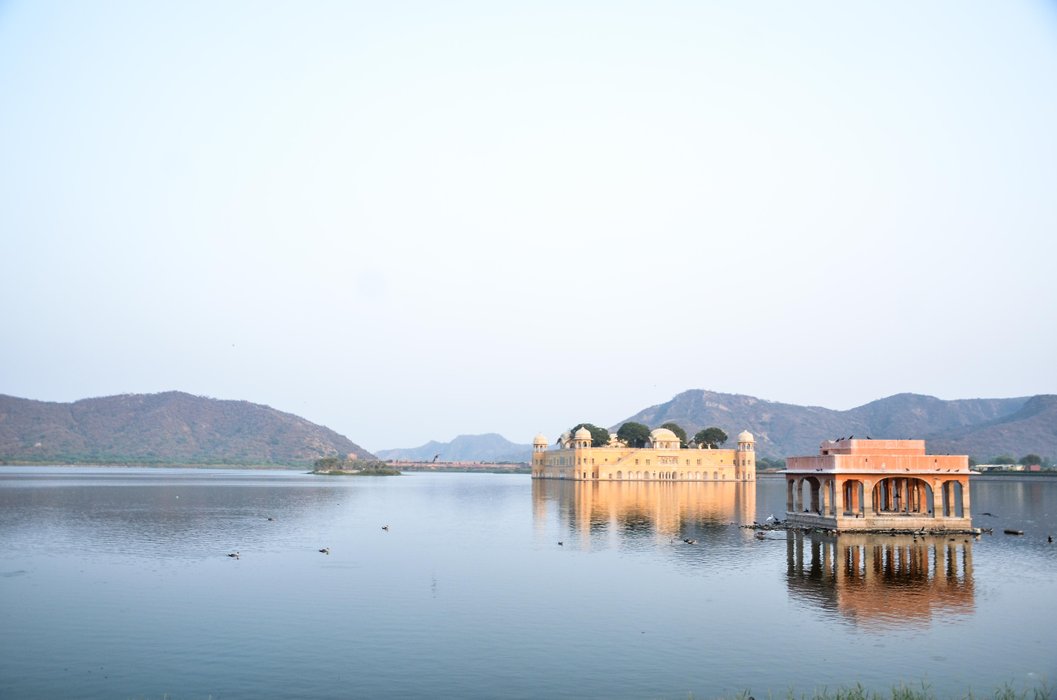 After the Amber Fort we made a stop at Jal Mahal, a palace in the middle of the Mansagar Lake. Unfortunately we ran out of time and were not able to go inside the palace, so we just admired it from a distance.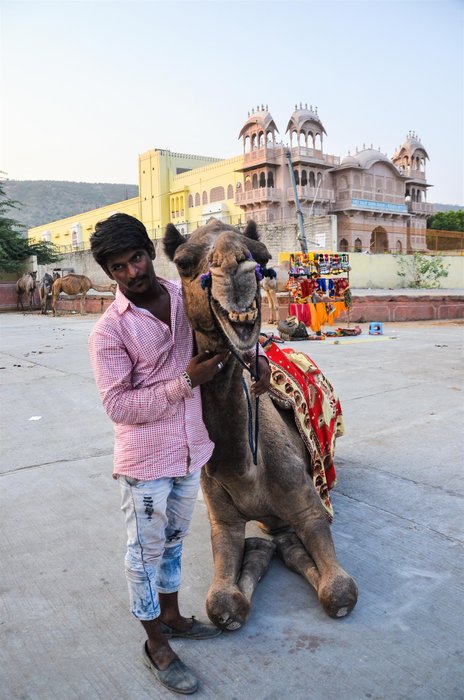 You can ride them for a price, but the camels will give you a smile for free.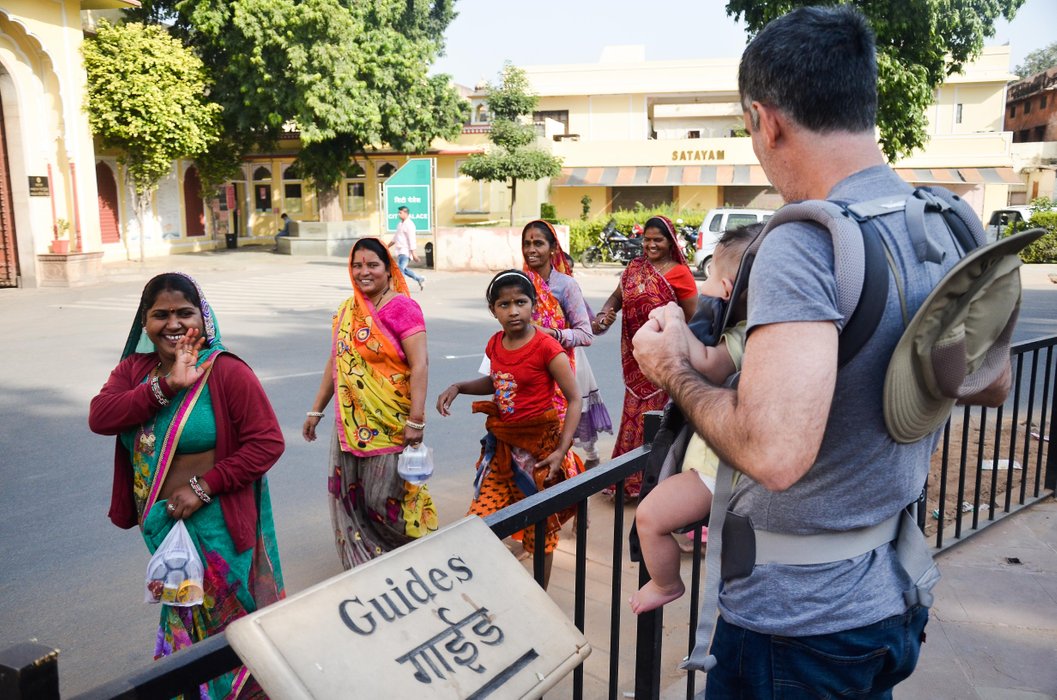 One of our last stops in Jaipur was the Jantar Mantar, where you can find the world's largest stone sundial. If you like math, physics and science stuff, this place is for you.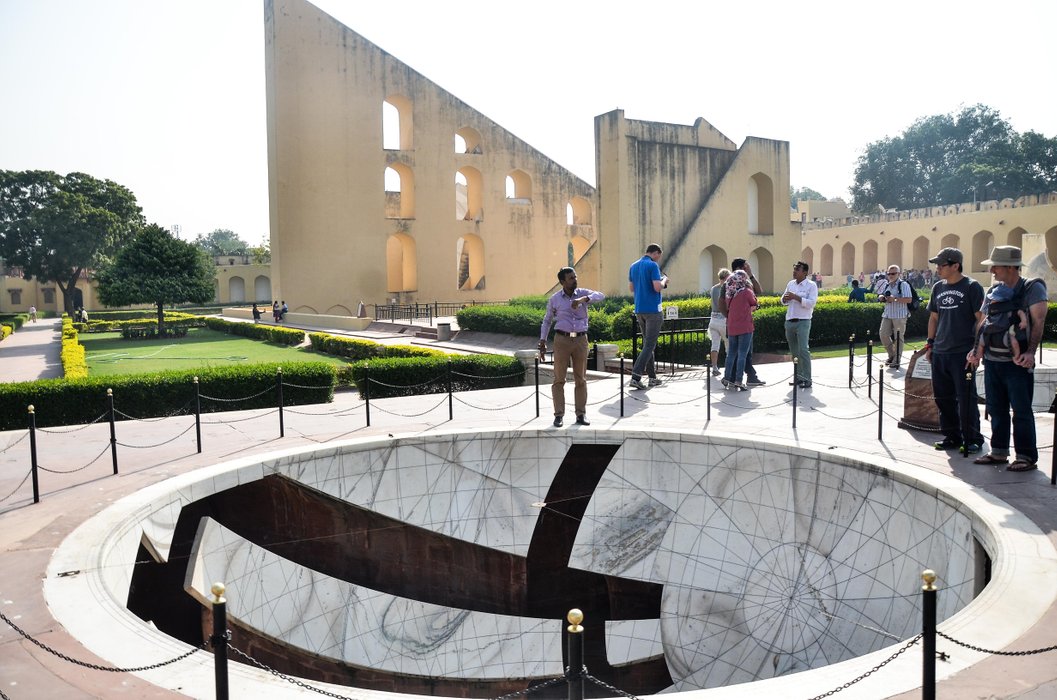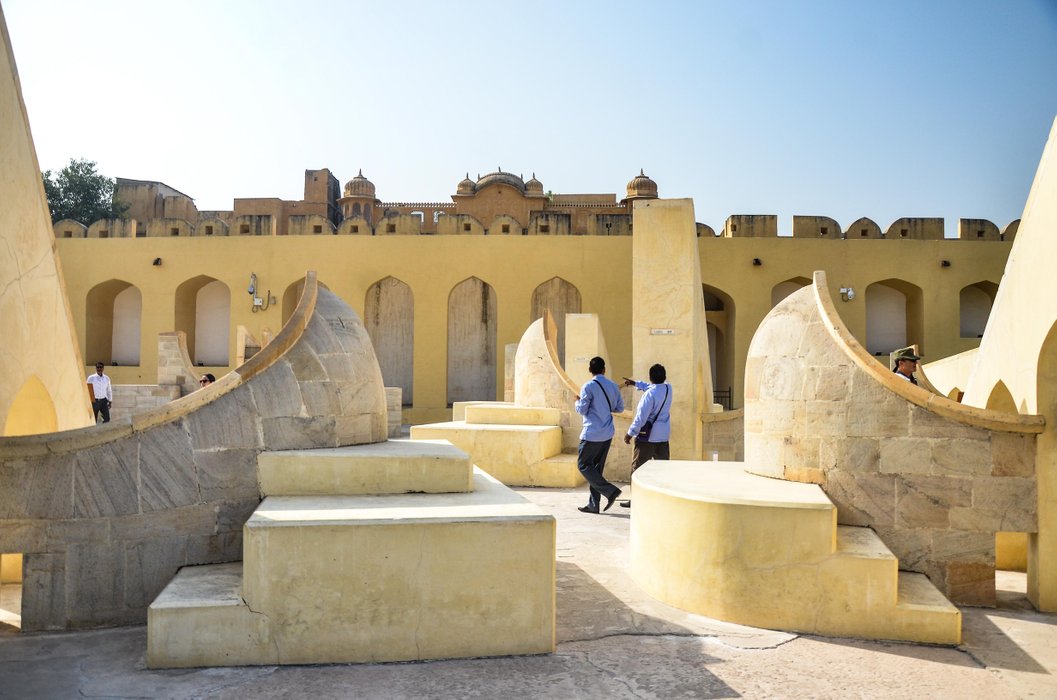 While we waited for our tuktuk ride to take us back to the hotel, we wandered around the nearby market, where vendors sell marigolds and other colorful flowers. Shops had just opened and were selling saris and hats. Local men enjoyed sipping their tea, chitchatting and reading that day's paper.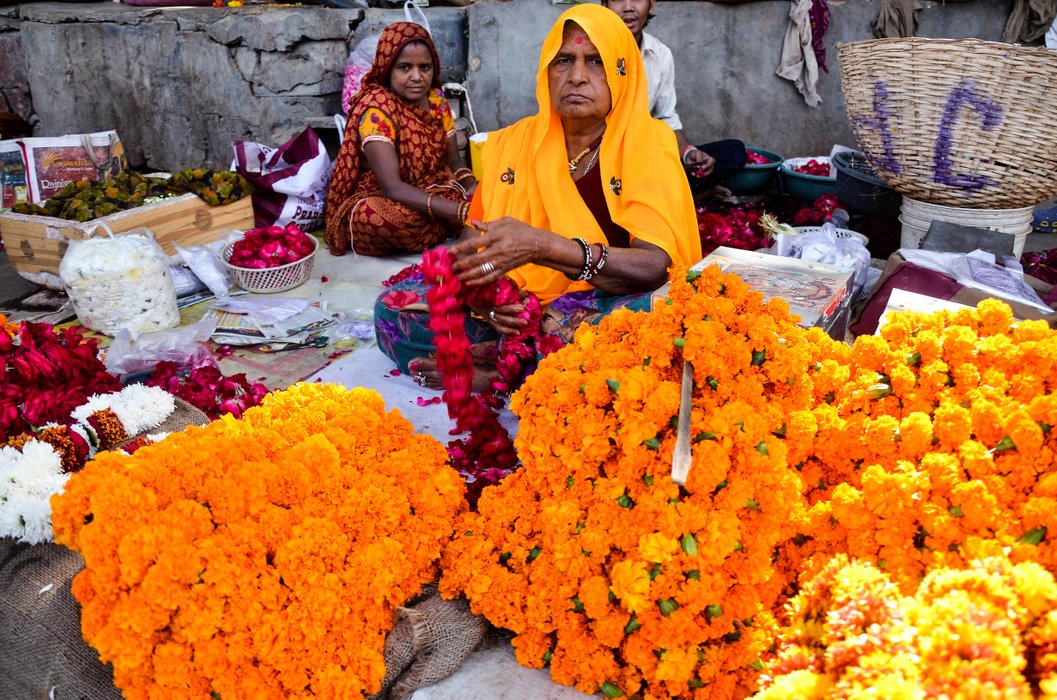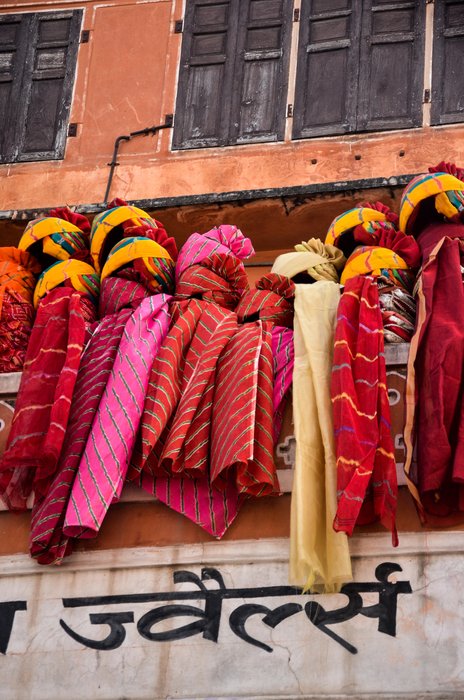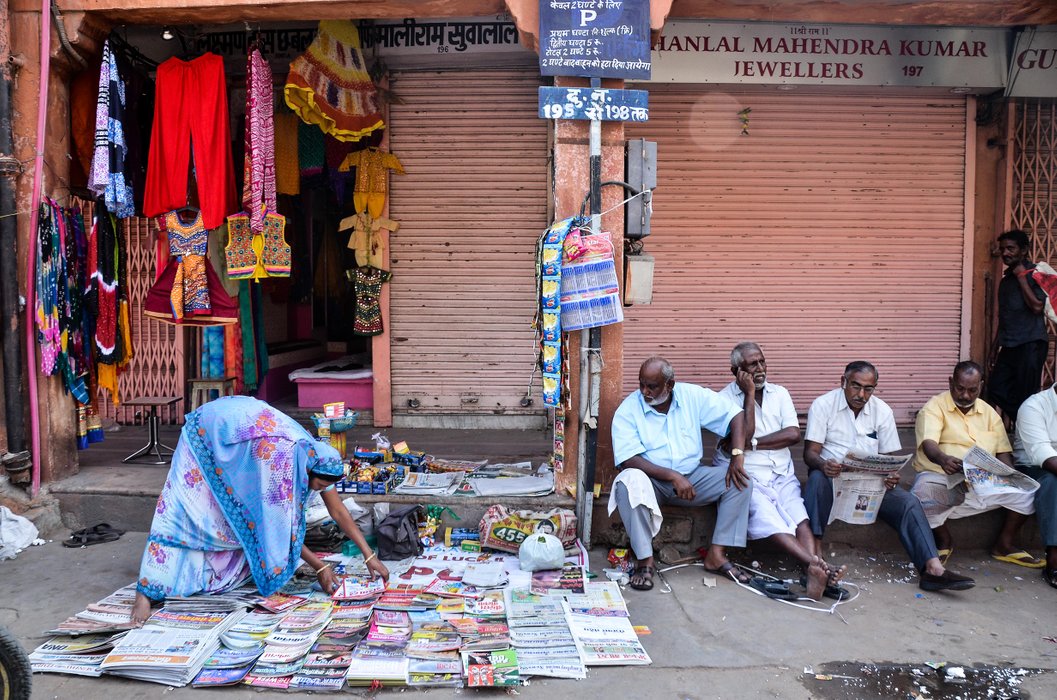 Hope you all enjoyed my little city tour through my photos and are inspired to put Jaipur on your bucketlist.
My Jaipur photo journal does not end here. In the coming days, I will share my Monkey Temple experience. If you enjoyed the colorful photos you see here, you will definitely love my next Jaipur post. If you have any questions on this trip to Jaipur, just comment below - I'd be happy to answer.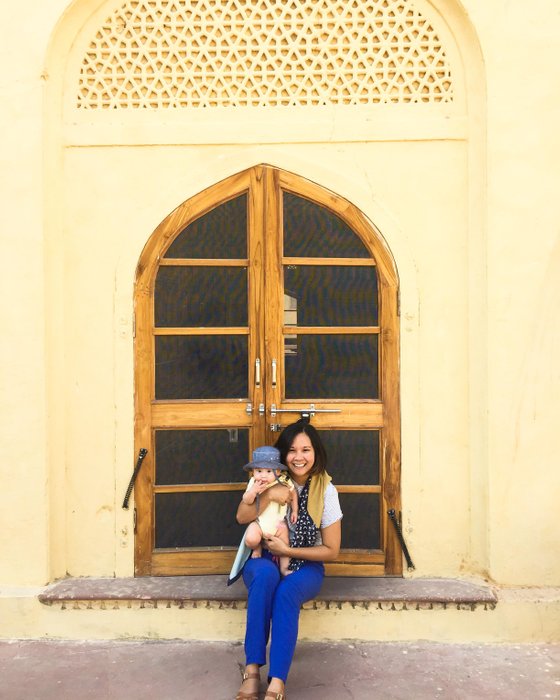 If you enjoyed reading about Jaipur, please feel free to check out my other recent posts: