Oh hello there! I am back with my #letsgoto series, where I feature places that will make you want to drop everything and book a ticket right away. Or at least add a new place to your bucket list destinations!
This is actually the third entry in the #letsgoto series. You can check out the first on CORON, Philippines and the second on Jaipur, India in you want.
Ok, back to the main topic, this post will be all about Lombok, Indonesia. Nearly everyone has heard of Bali. Have you heard of Lombok?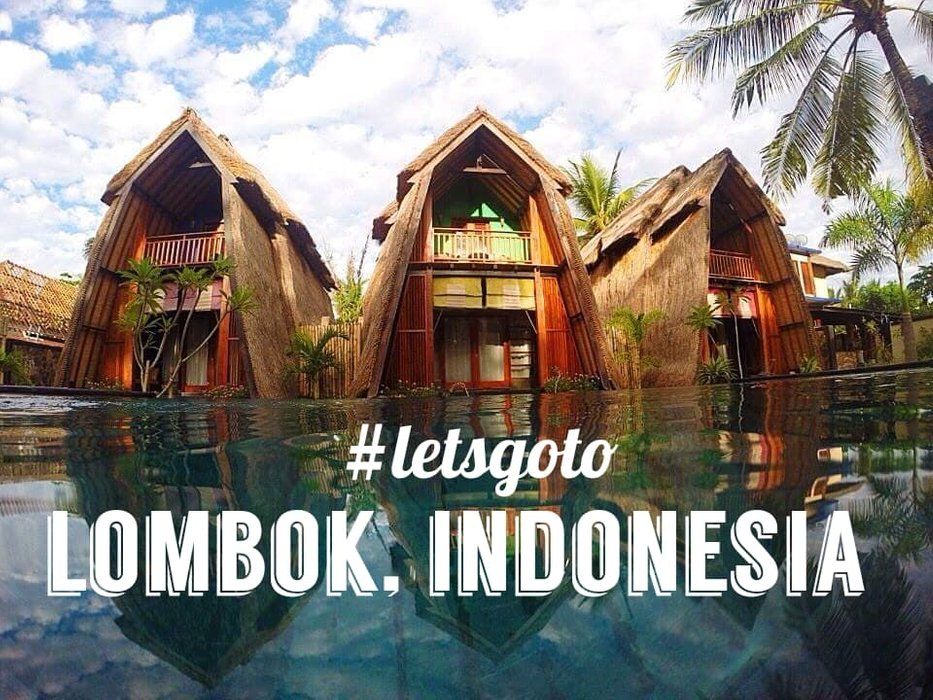 Lombok is an island that is east of Bali and west of Sumbawa. The island itself has been described like Bali 20 years ago. Meaning, there are still less tourists with more amazing places to explore. So if you are looking for a peaceful retreat like Bali without the complete tourist infrastructure, less crowds, and more of the local feel, then perhaps Lombok is what you seek.
Me and @eoj explored Bali, particularly Ubud, for a few days and decided to spend at least 2 weeks in Lombok. We flew less than an hour from Bali via Garuda Air to Lombok. We decided to have a little splurge for a true get away and headed to the southeast of the island, where we checked in to Jeeva Beloam beach camp for a week.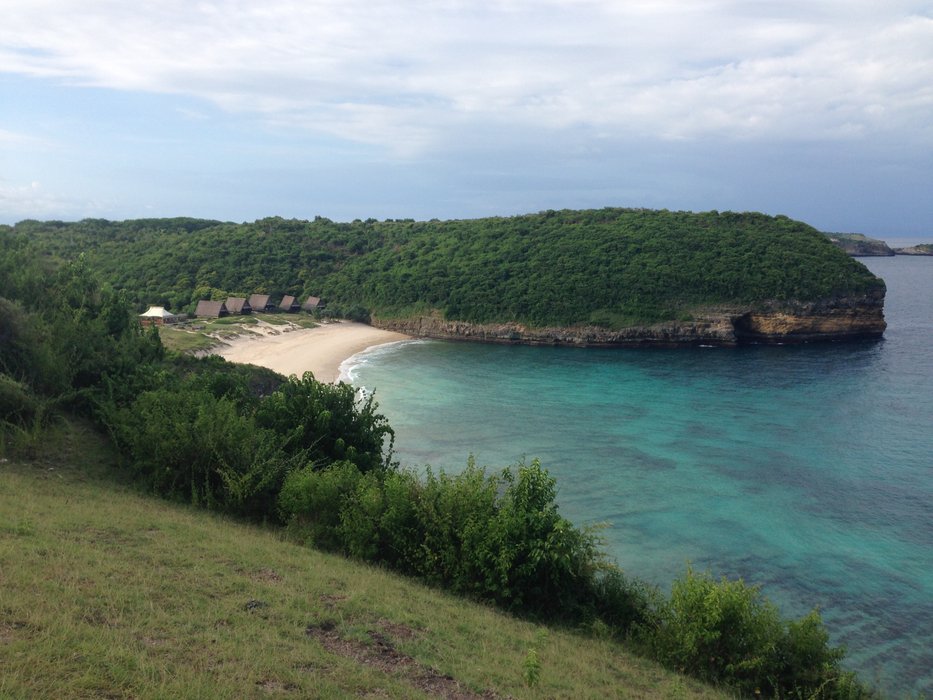 It took about a 2 hour car ride from the airport to get to this secluded cove with pristine white sand beaches.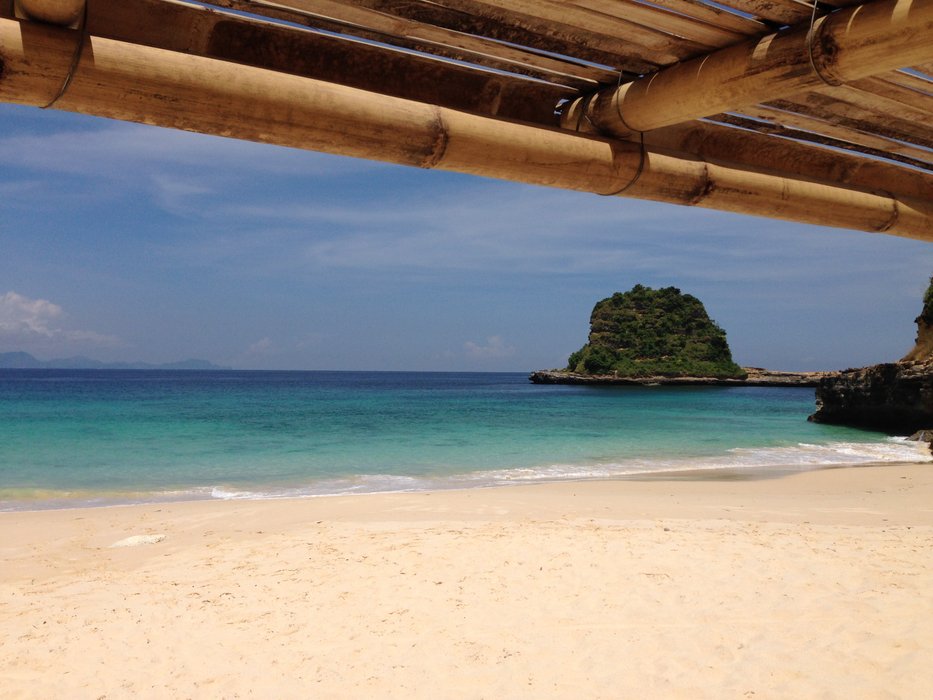 It ranks in the world's Top Ten beaches according to Harper Bazaar, UK.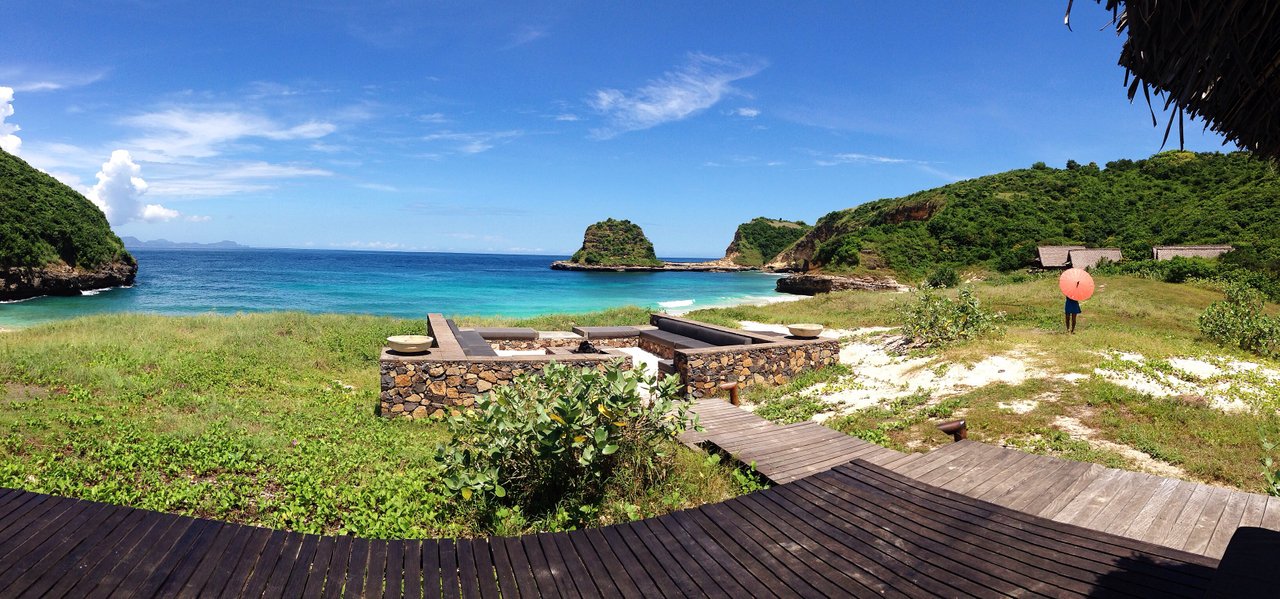 There were only 11 huts available and we just saw a few visitors during our trip.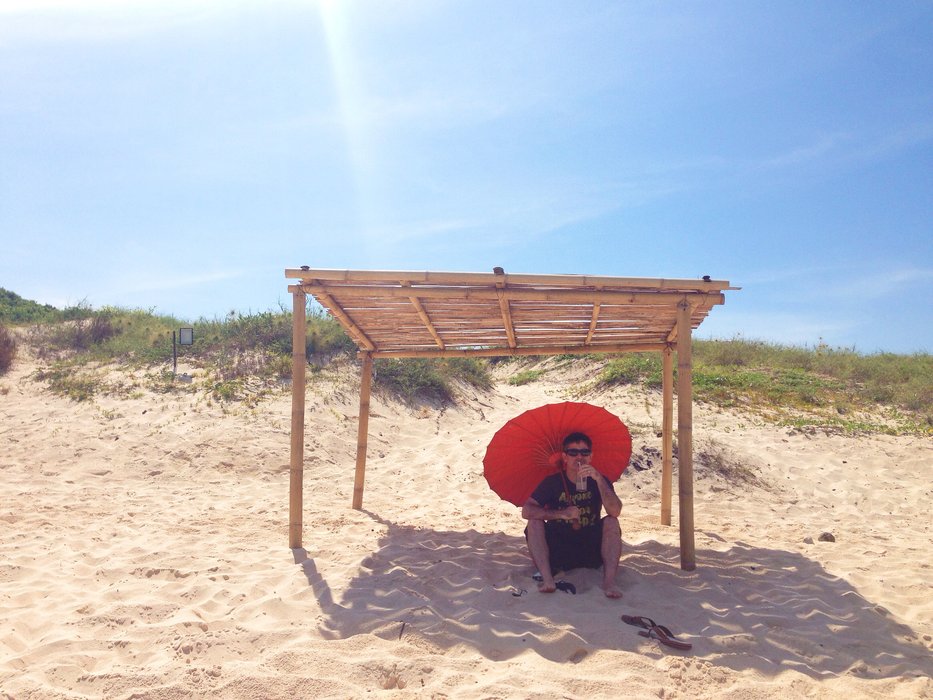 @eoj
and I spent most of the day on the beach, reading and one of life's greatest pleasures - napping! If you want to unwind and be disconnected from the world, this is a perfect place. No wifi!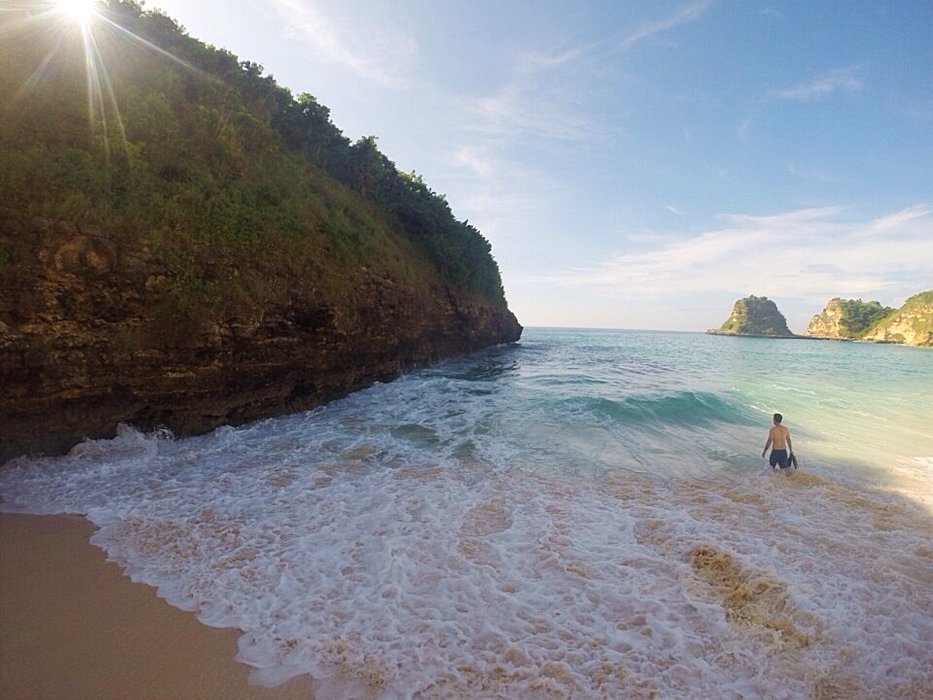 The beach any time of the day is incredibly inviting. It's like having your own private beach!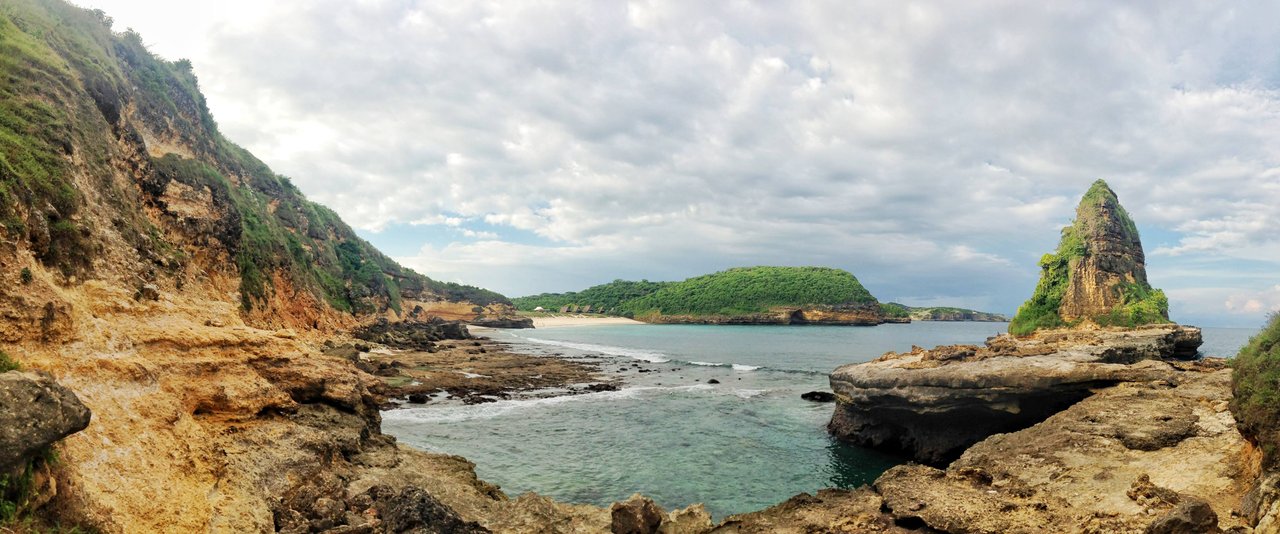 We hiked up a hill and explored the other side of the cove, Tanjung Ringgit.

No soul in sight especially during the morning.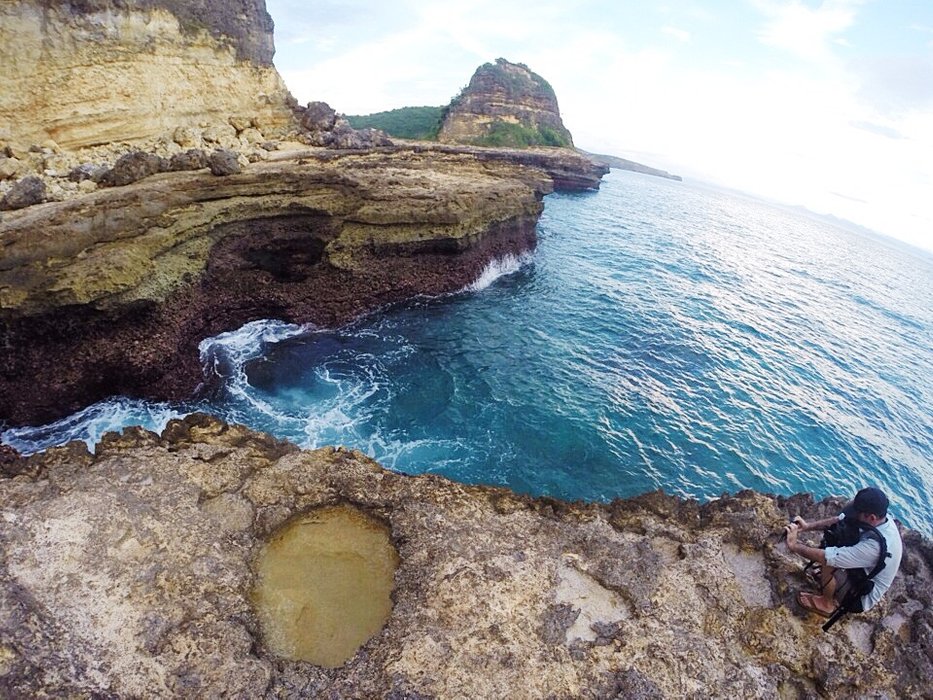 Theres
@eoj
trying to get the perfect angle of the waves hitting the rock formation.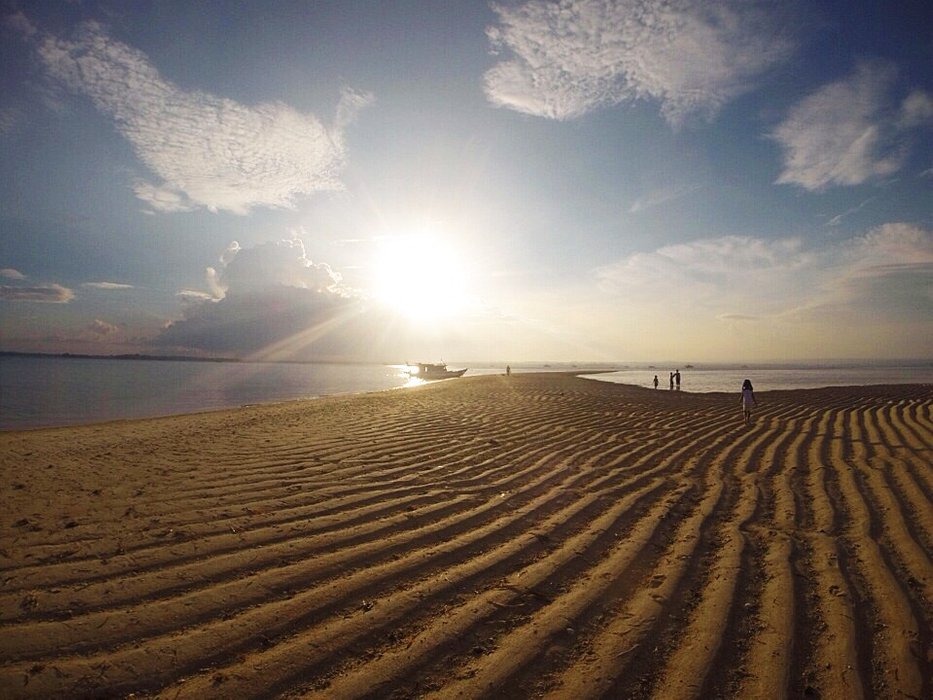 We also checked out a little island nearby. The tide was low and I remembered me and
@eoj
were looking for sand dollars around sunset because the water was out. I guess these are the kind of things people do when internet or other modes of communication are taken away from them!
As much as we wanted to stick around, after a week we went to the south central part of the island, Kuta. Not to be confused with Kuta in Bali! We were back to "civilization." There were few restaurants and hotels starting to sprout up.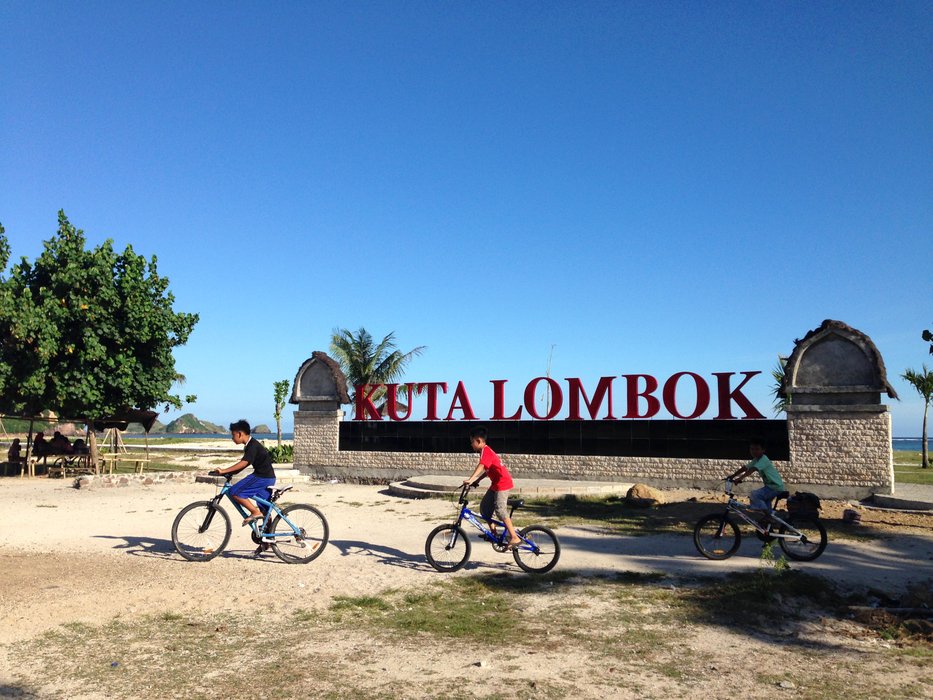 We checked into Kies Villas, which aside from the unique eye catching villa design, have a pretty cool pool. Why is the pool cool? Well, it has an underwater music system! You can just float and have your ears submerged into the water and listen to cool tunes. We did that one afternoon and that pool with music really made an impression, we'd both never experienced anything like it!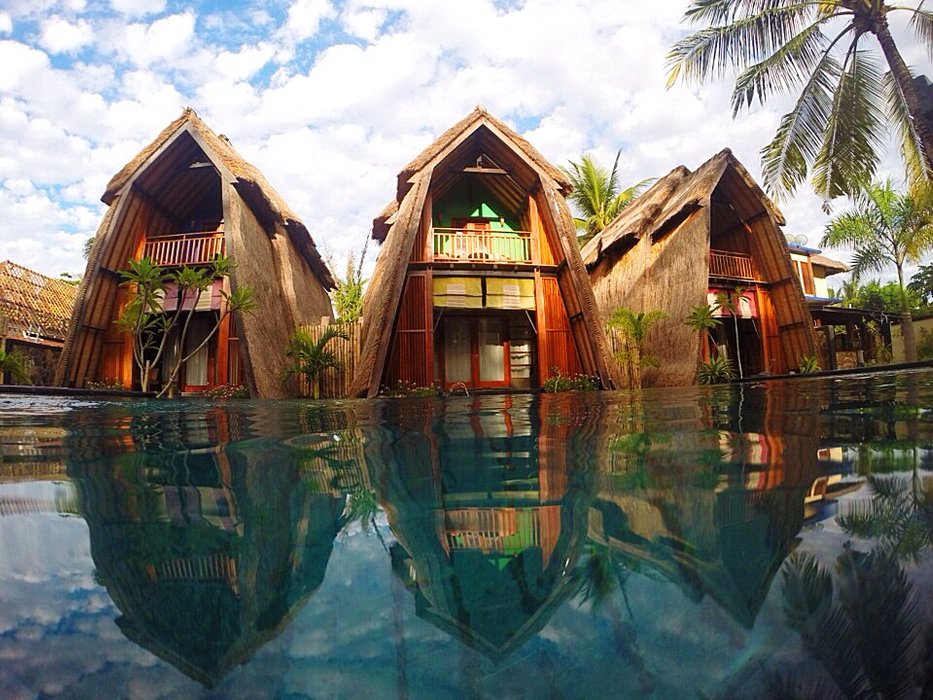 We spent the days exploring the south part of the Island. We rented a motorcycle and just drove around seeing what we could see.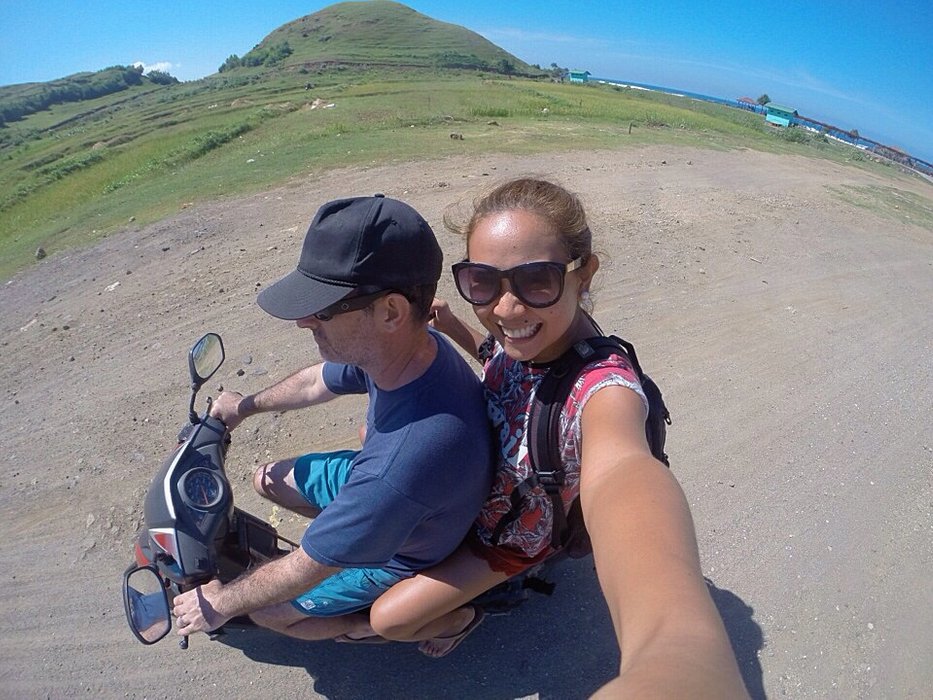 The locals all told us that Bali was like Lombok before it got famous. This was the beach in the center of the town.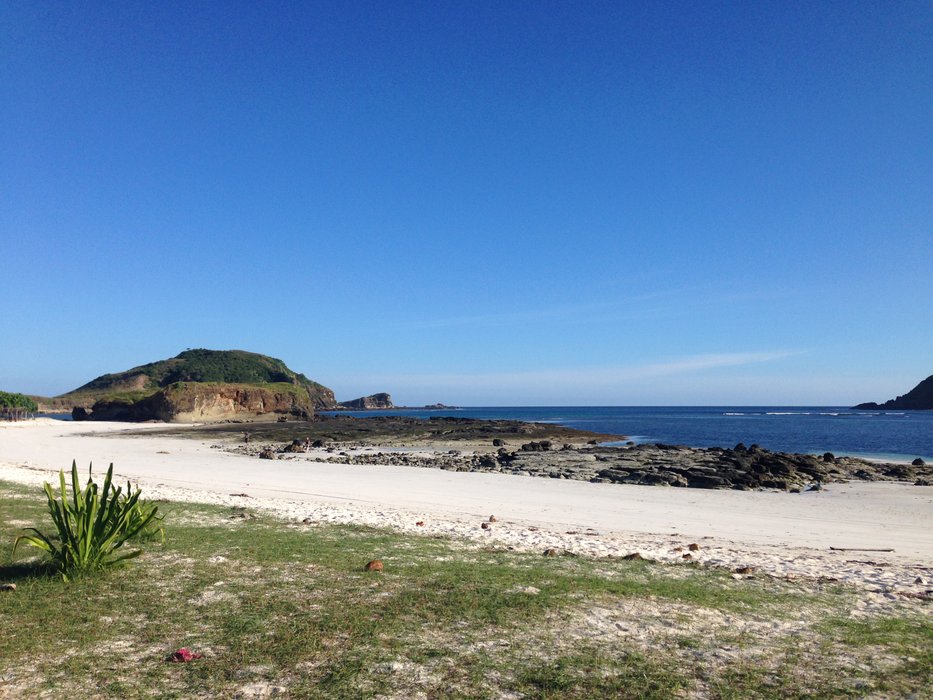 We headed way down south and checked out some surfing spots. Along the way we made a couple of stops at some beautiful empty beaches.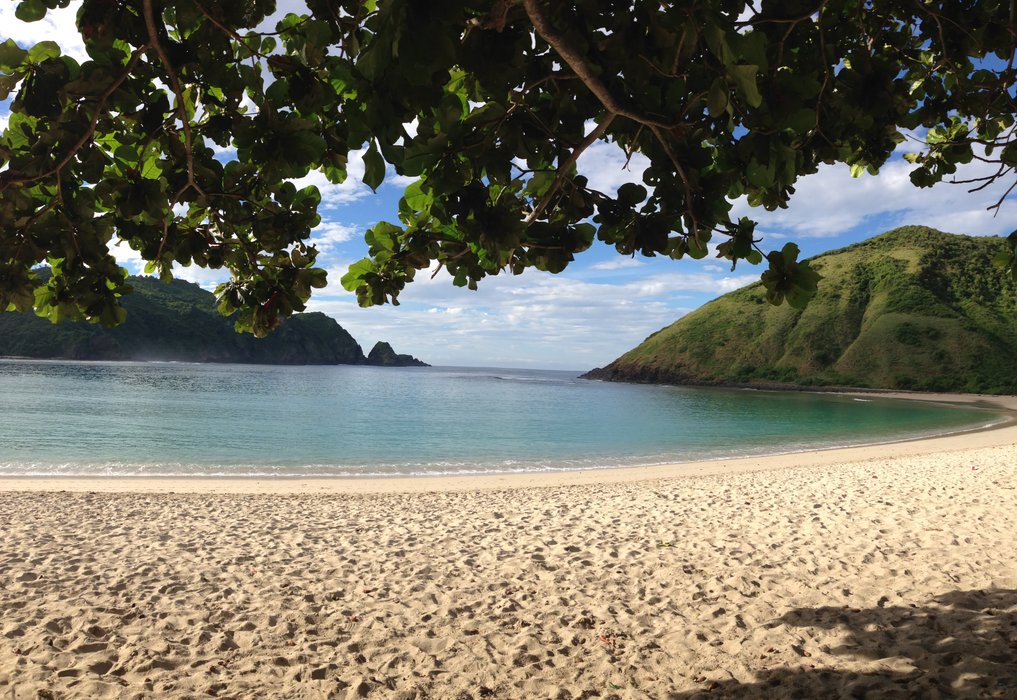 It was hard to keep a record of all these beaches - we'd just ask the locals which spots to check next and they would point us in the right direction.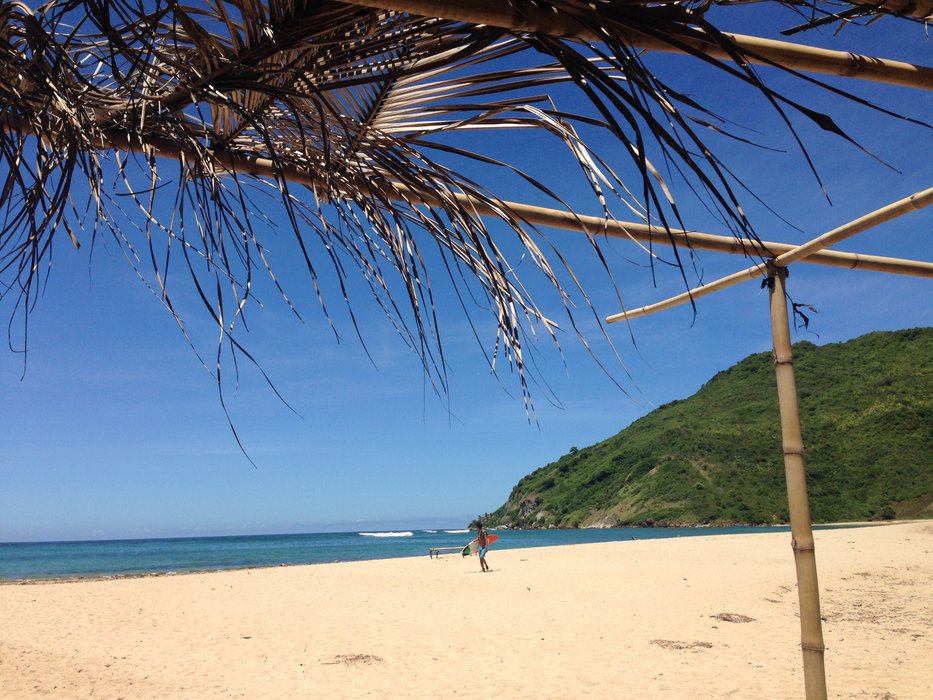 The locals speak a little English and @eoj knows a little Bahasa Indonesia because he lived in Aceh, Indonesia for a year after the tsunami, so he was able to refresh his language skill.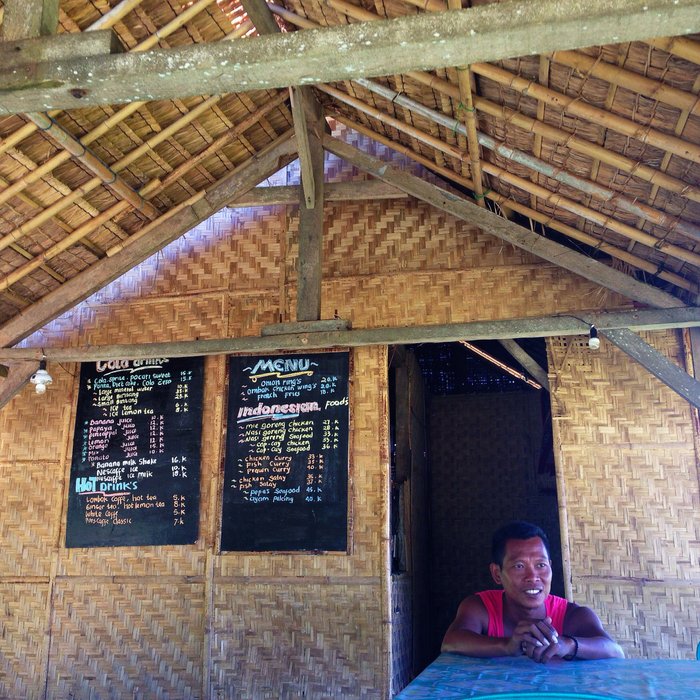 I, on the other hand, after staying for more than a week - my Bahasa Indonesia is only good for one thing, ordering food! Enough to order some yummy ayam (chicken) satay and veggies!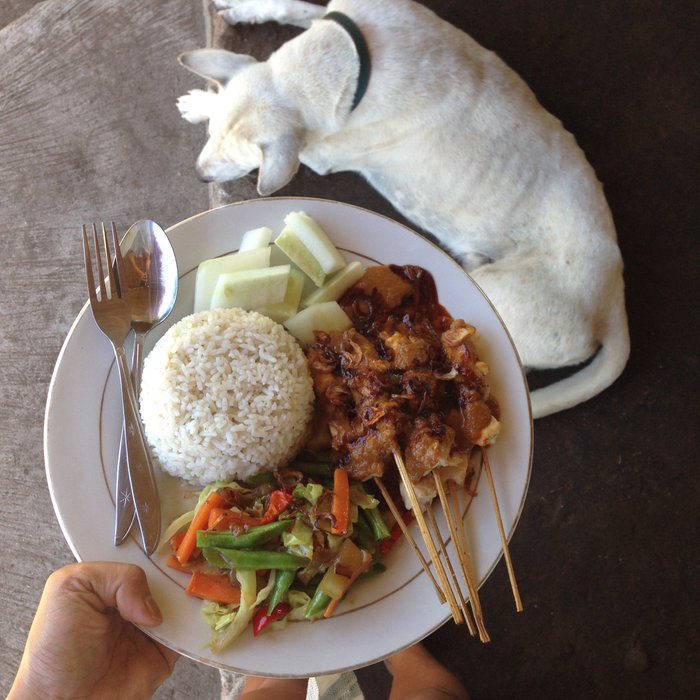 We'd stop over at these little hut restos and grab lunch. I fell in love with Indonesian food. I'd still dream about having some Nasi Goreng (fried rice and egg) in the morning with Kecap Manis (Indonesian Sweet Soy Sauce).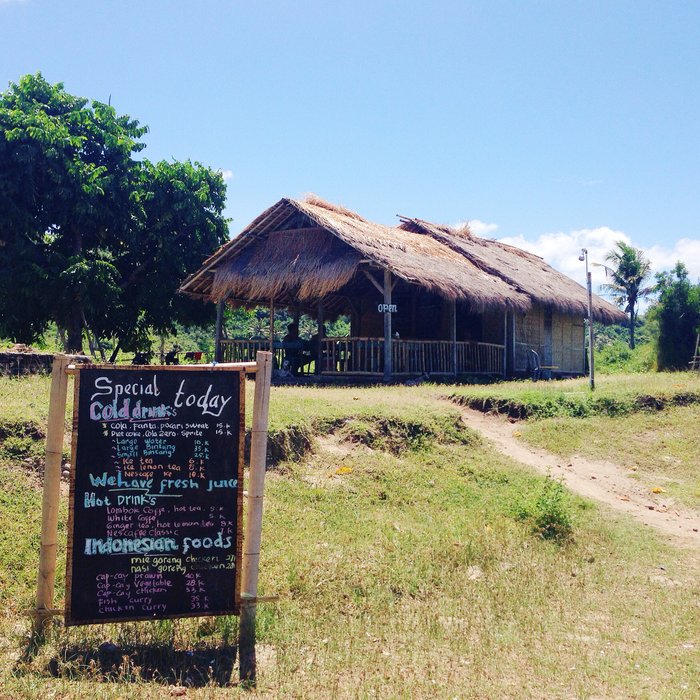 Or sometimes, we'd just stop over to these little stores that sell refreshments and grab something like this to go: Nasi Lemak (rice, shredded chicken, peanuts,eggs) in paper.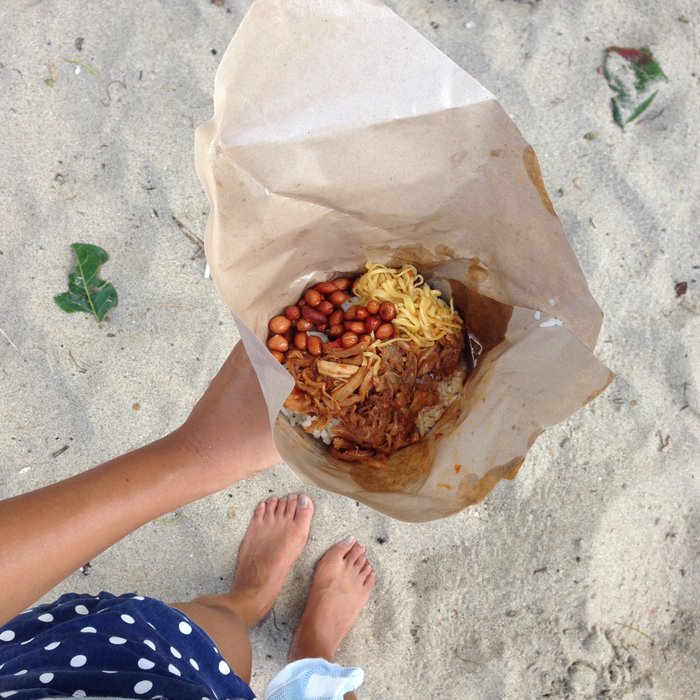 Lombok not only has beaches, it has pretty green surroundings as well.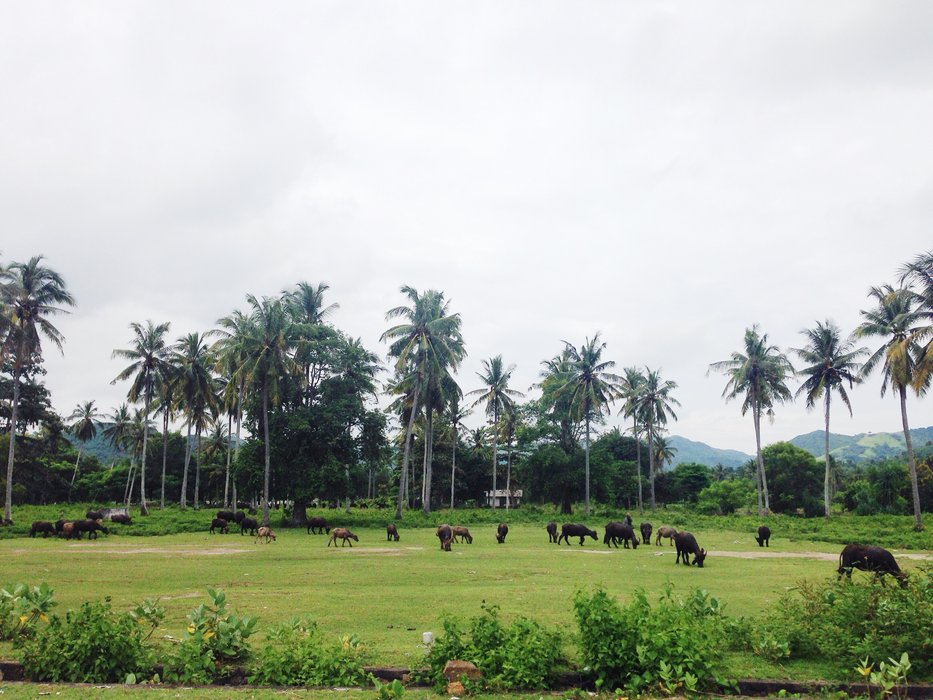 On the way to check out some surf spots, I was almost convinced that we were nowhere near any beach because of how lush and green the surroundings were.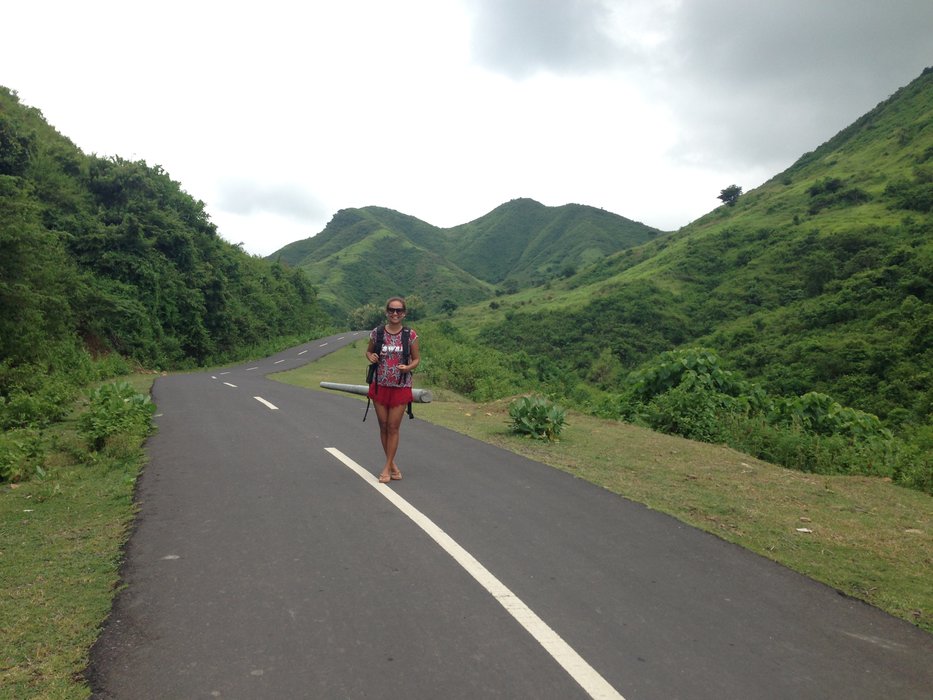 We met some local boys who were around 8 or 9 years old and driving a motorcycle already! No helmet nor any safety gear, I doubt they even have a drivers license. But this is pretty common in Lombok.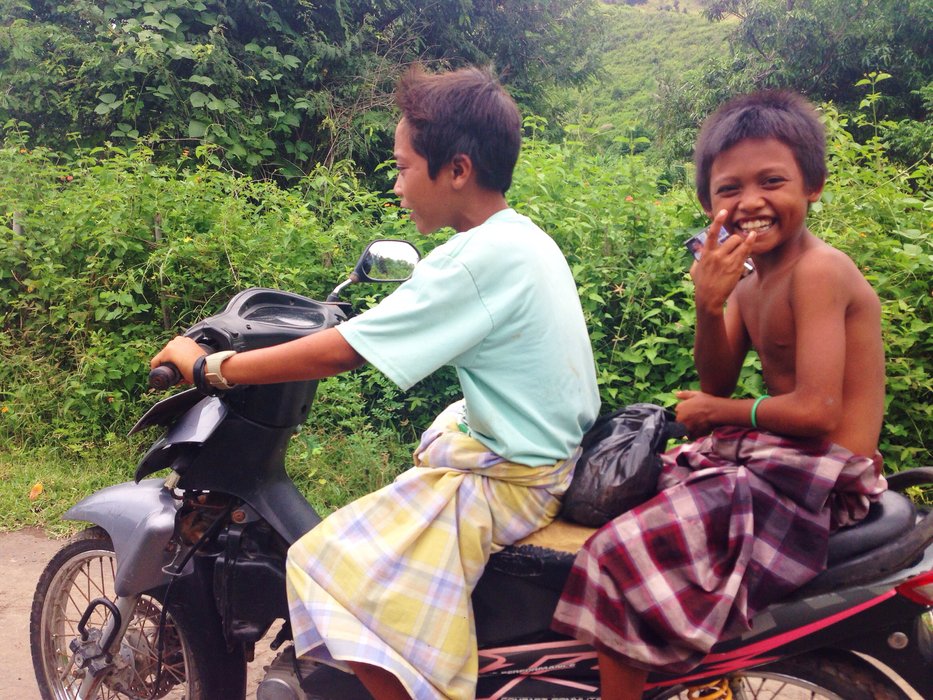 After staying a few days in Kuta, our days were up so we headed over to the northwest part of the island. We took a car going there. It was a few hours ride until we reached Rinjani Beach Eco Resort.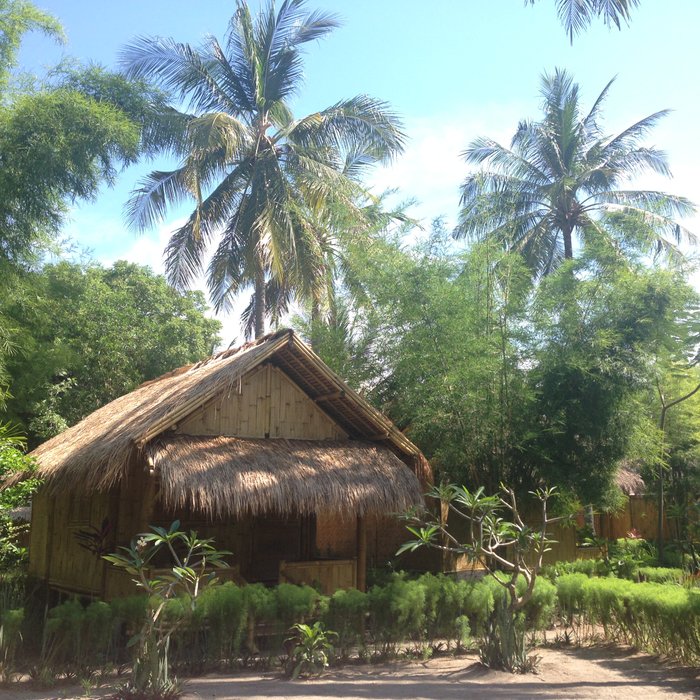 Unlike the east and south of the island where the beaches are mostly white, the northern side has dark sand beaches.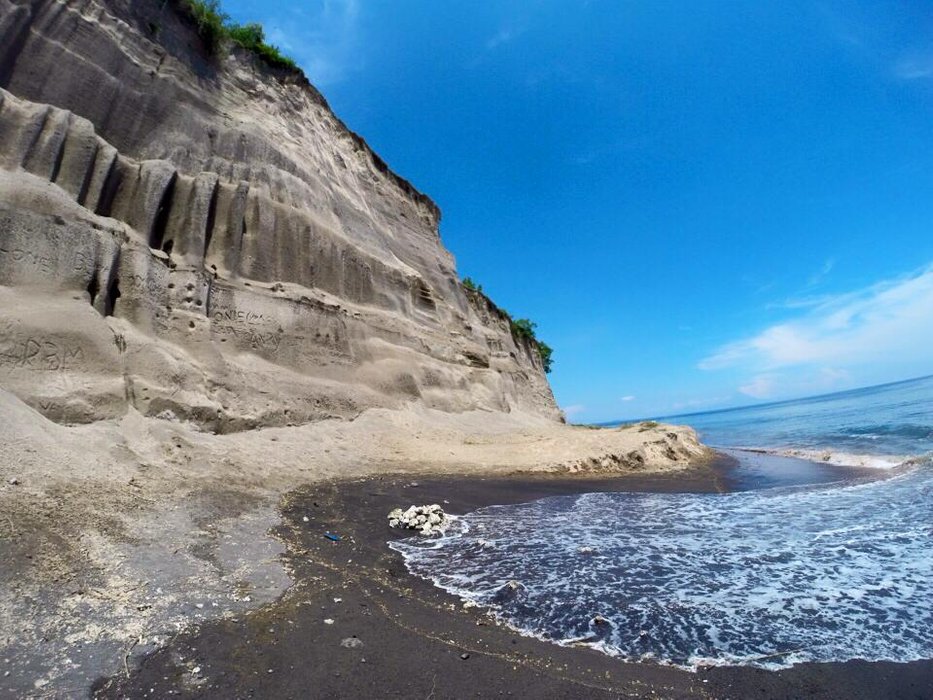 In the northwest, we again rented a motorcycle and explored the places nearby. One of my memorable times was asking @eoj to stop when I saw a hut near the side of the road selling grilled fish. We bought some and the vendor accommodated us by letting us use their utensils as we ate rice and grilled fish on the side of the road.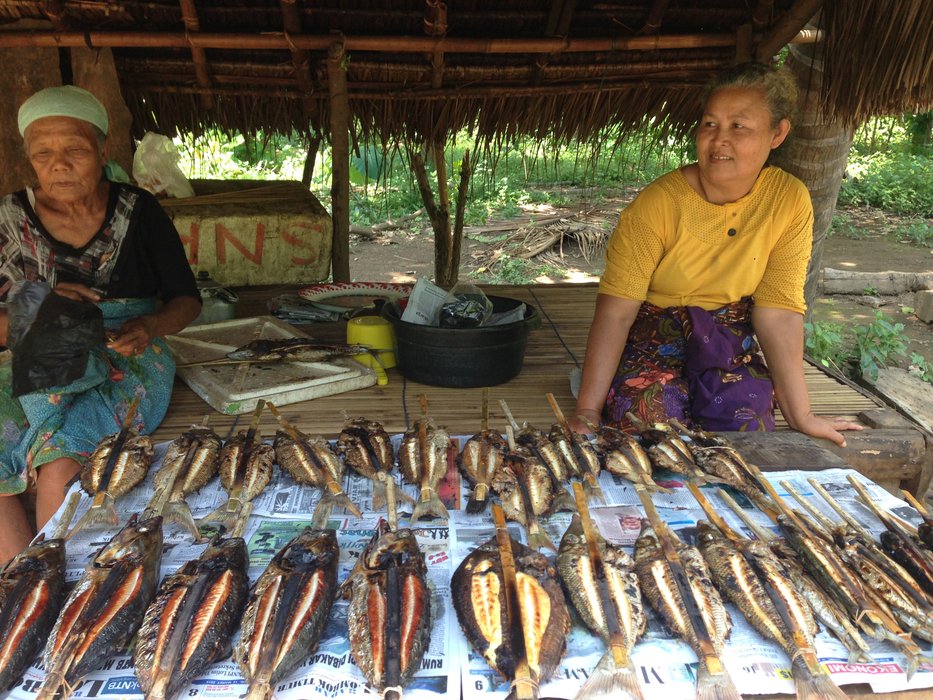 Exploring the northwest one afternoon led us to this beach featuring Batu Payung (Stone Umbrella). A local just pointed this place out to us. We had no itinerary or whatsoever.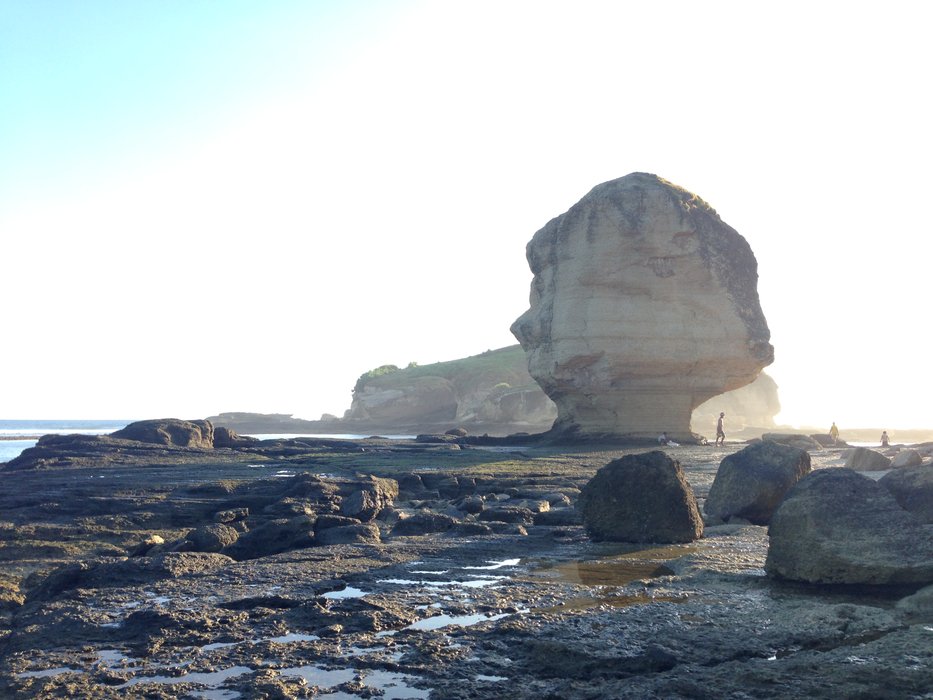 Watching fishermen wrapping up their day's work as the sun began to set.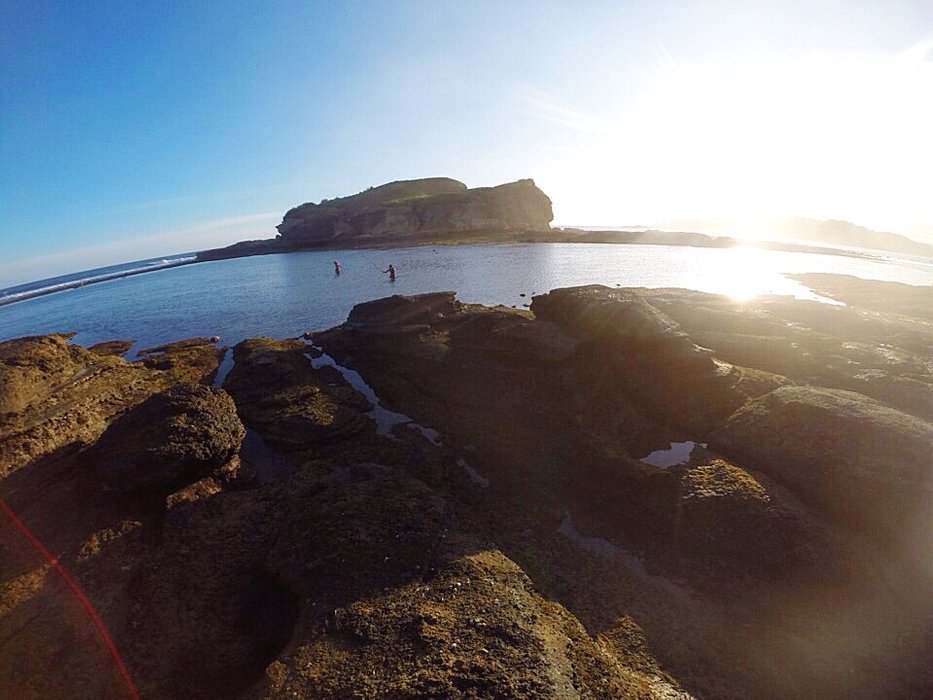 Most of our days in Lombok ended with a great sunset.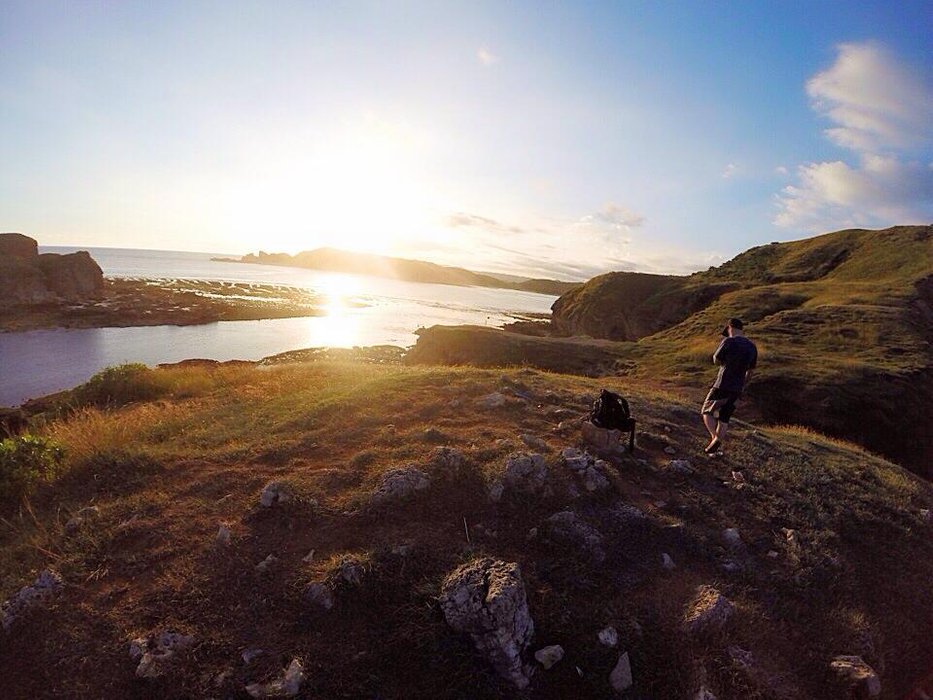 I hope you had as much fun reading this post as I had fun sharing my photos, stories, and experiences with you! If you have any questions about travel in Lombok, please feel free to ask me and I'll try my best to help.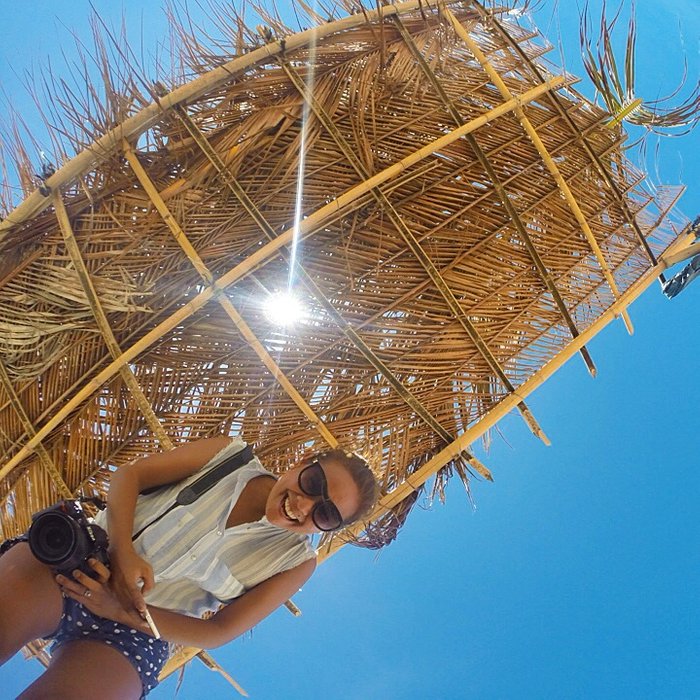 If you enjoyed reading about Lombok's natural beauty please feel free to check out my other recent posts: