Welcome to Travel Adventure #6 - Tourist Time as we spend our 3rd day in Phuket exploring the infamous Patong, Patong Beach & Phuket Fantasea
---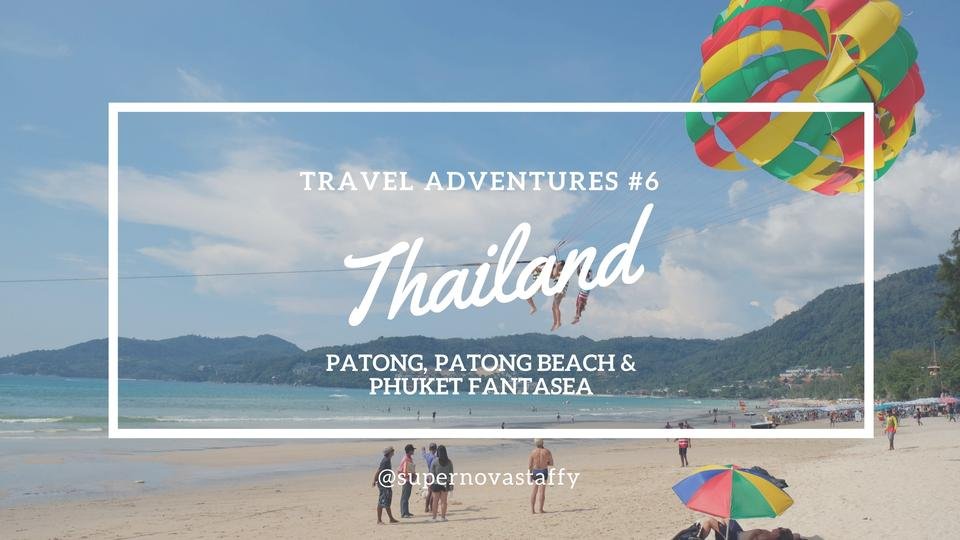 ---
Today's Itinerary
Buffet Breakfast: Egg Omelette, Fried Rice, Noodle Soup & Fruit
Daily Thai Massage
Day trip to Patong: Bangla Road Shopping, Souveniers, Patong Beach, Street Food
Phuket Fantasea & Night Show
---
Morning's Spent Right
Our resort offers a delicious and daily-changing smorgasboard of Eastern and Western foods for breakfast so we always start our day off with very full stomachs. We spent the rest of the morning waiting for our daily Thai massage that was included in our resort stay package (WINNING!).
The ladies that ran the Spa were so friendly and gave us really relaxing massages on most days of our holiday and really helped to set us up for an awesome day.
---
Day trip to Patong, Bangla Road Shopping, Markets and Street Food
We took the bus shuttle offered by our resort to the centre of Patong so we could explore the markets and main shopping strip in Patong during the day. The bars, clubs and nightlife are almost non-existent in the middle of the day, with tourists only just starting to wake-up by midday and venture onto the streets from their previous night's hangovers.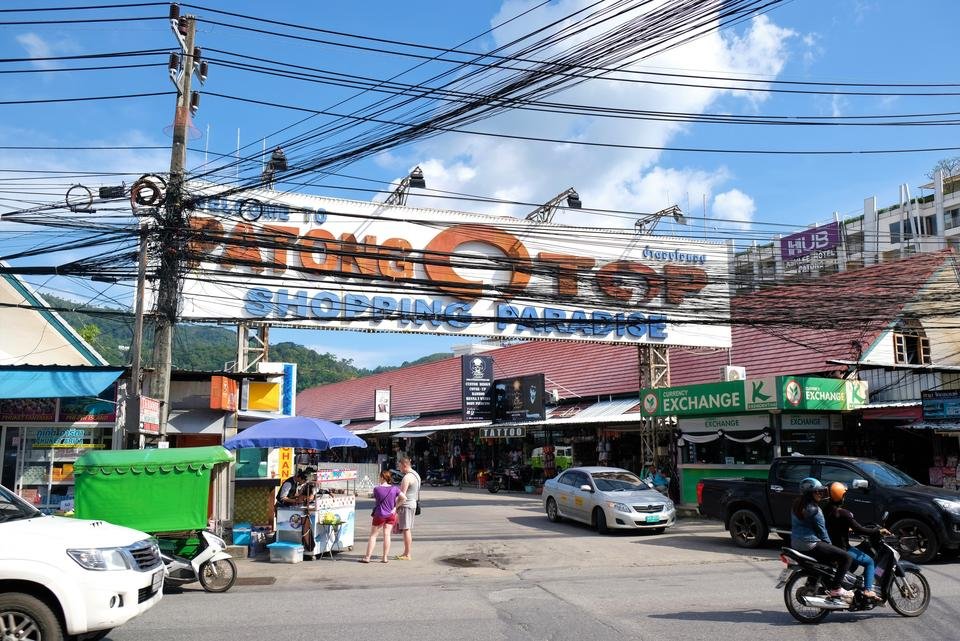 Empty markets during the day
The markets and street stalls were quiet but we were still heckled by most store owners trying to get us to buy their hand-made suits and knock-off shoes. I bought a few different souveniers for our family and friends back home. My favourite finds at the markets were these miniature baby Thai Boxing shorts for my two young nephews. Ben and I just had to buy a few different sized dry bags to keep our belongings safe and dry for our upcoming island-hopping tours. I also bought a few sarongs and other small bits and pieces.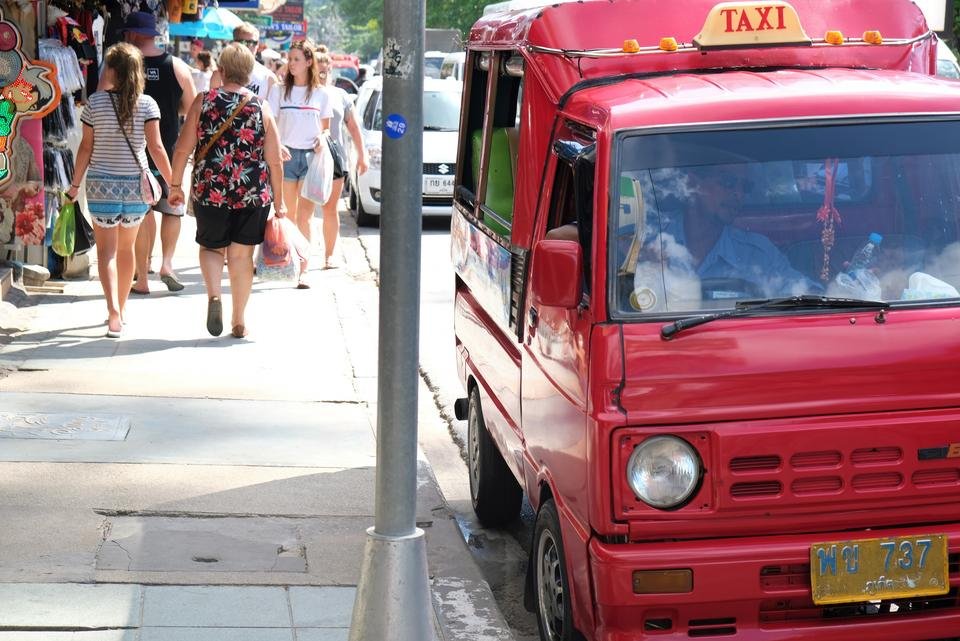 Typical Phuket Red Tuk-Tuk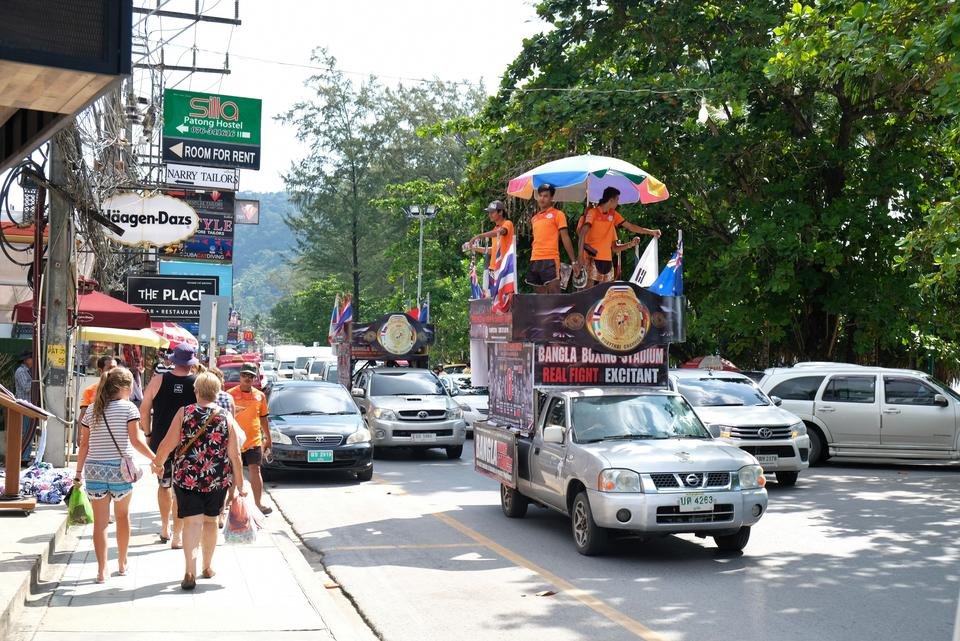 Promotion for Bangla Boxing Stadium Fights
Street Food!
Most street food stalls were just setting up when we arrived so there wasn't that much food we could try at the time. We did happen to try some BBQ meat skewers although it wasn't quite what we were expecting. What we thought was BBQ chicken thigh actually turned out to be CHICKEN BUM, which really took Ben by surprise as he doesn't like fatty pieces of meat. I didn't mind it as the flavour was quite delicious, just a different part of the chicken than expected.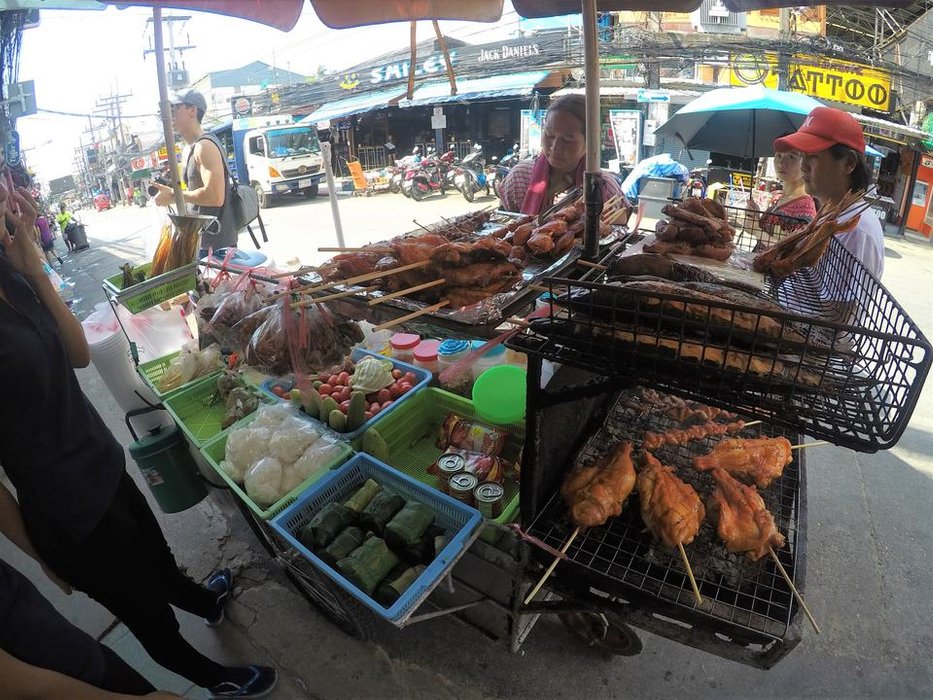 BBQ Meat Skewer Stall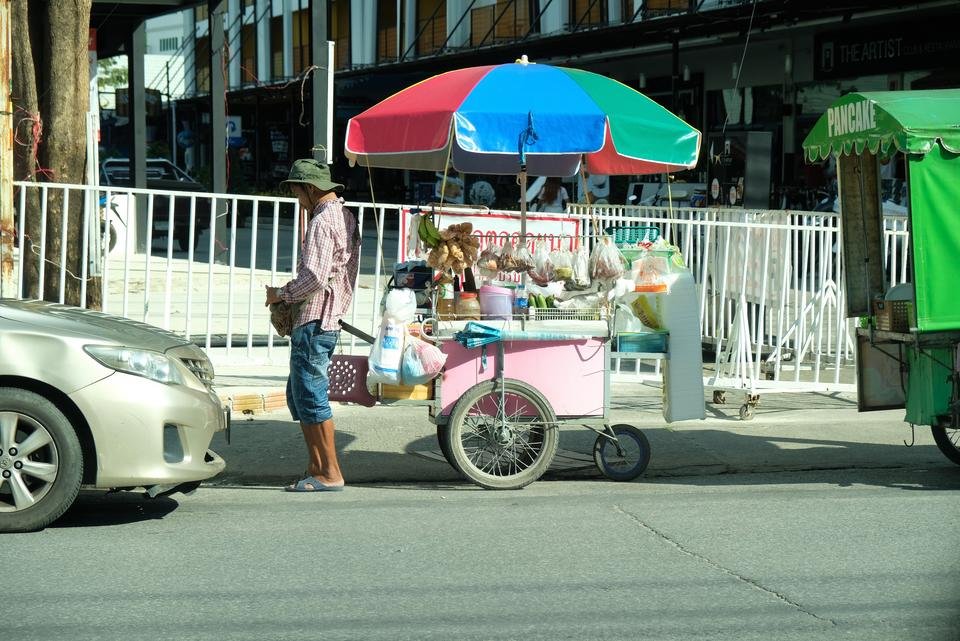 Stall owners setting up for the day
---
Patong Beach - Sand & Sunshine
No trip to Phuket would be complete without a tourist pitstop to_Patong Beach_ and a few mandatory selfies for photographic memories. The beach was much quieter than expected but I'm sure it would be much, much busier during peak times during the day and during peak season as well. We were approached relentlessly by all the locals trying to sell us parasailing and jetskiing experiences. We weren't interested in doing these activities here and just spent some time walking up and down the beach before heading to Jungceylon Shopping Centre for some airconditioned shopping.
We had lunch at Jungceylon and then made our way back to our resort to relax for the rest of the afternoon. In the early evening we were picked up by a driver and taken to the Phuket Fantasea cultural theme park, which included a theatre show.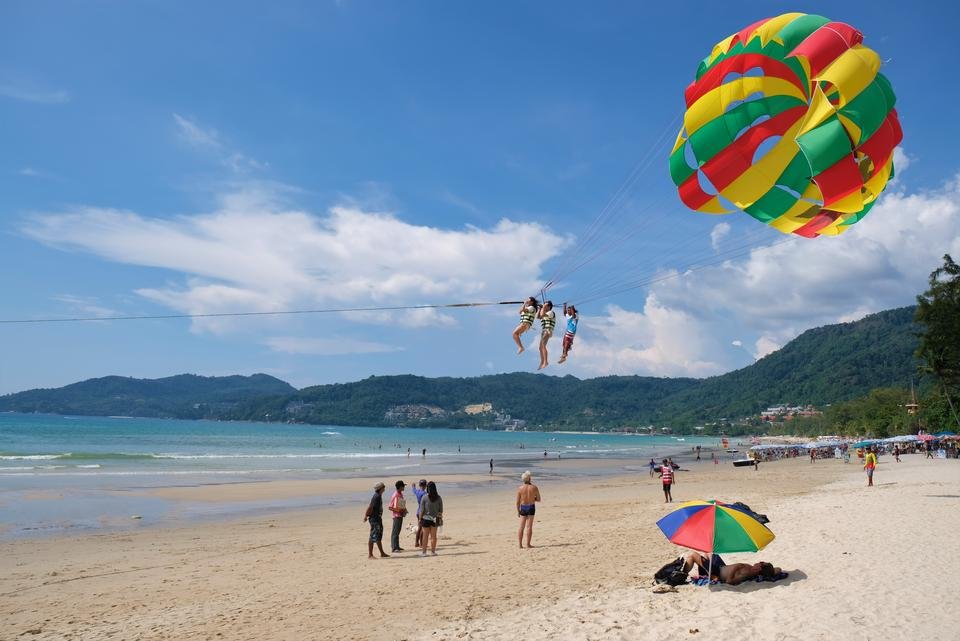 Parasailing from Patong Beach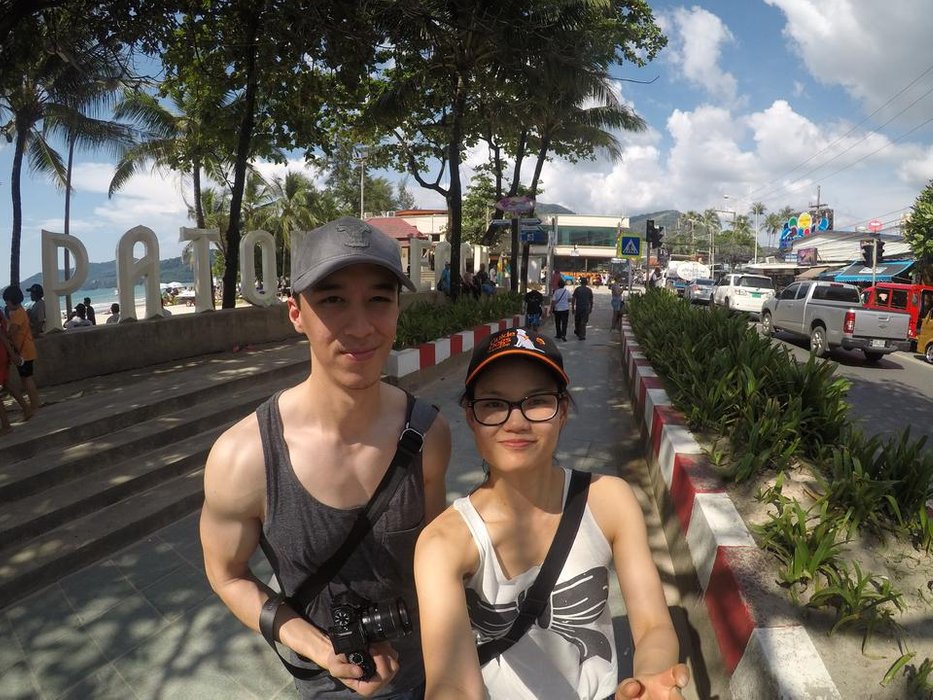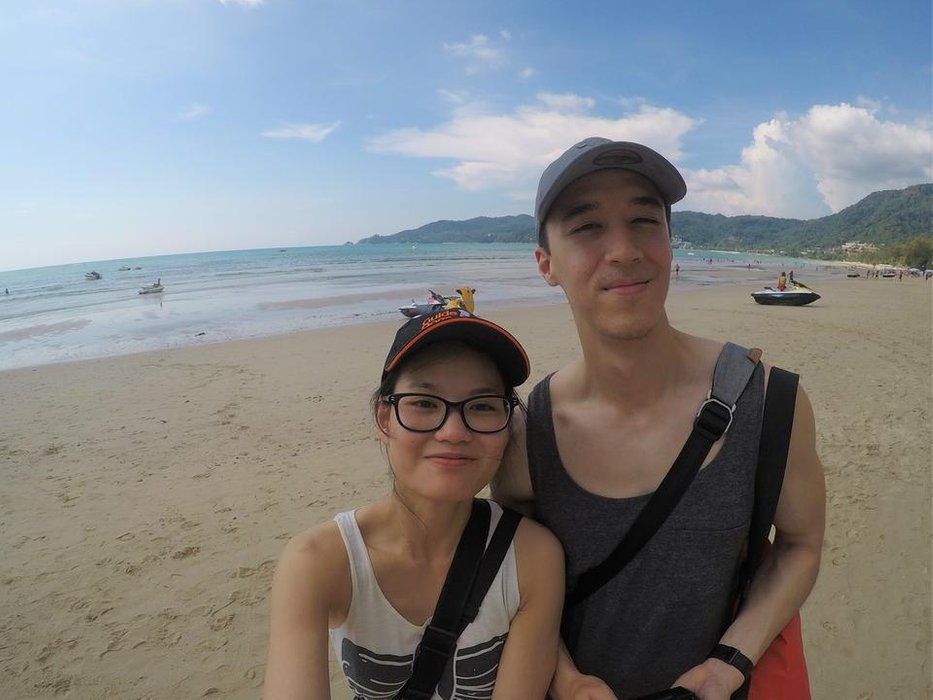 Our mandatory tourist selfies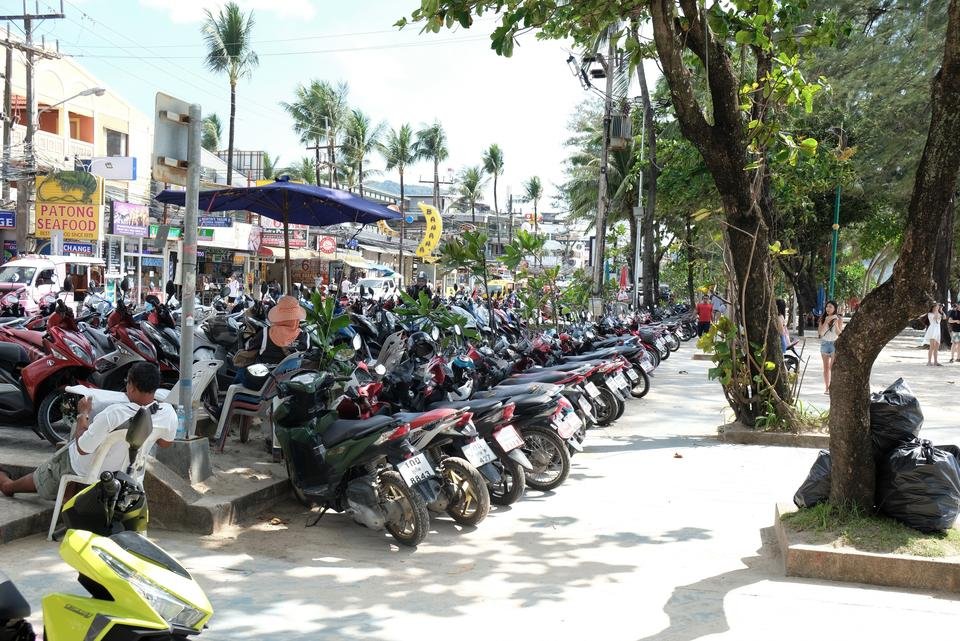 Rows and rows of bikes lined up in front of Patong Beach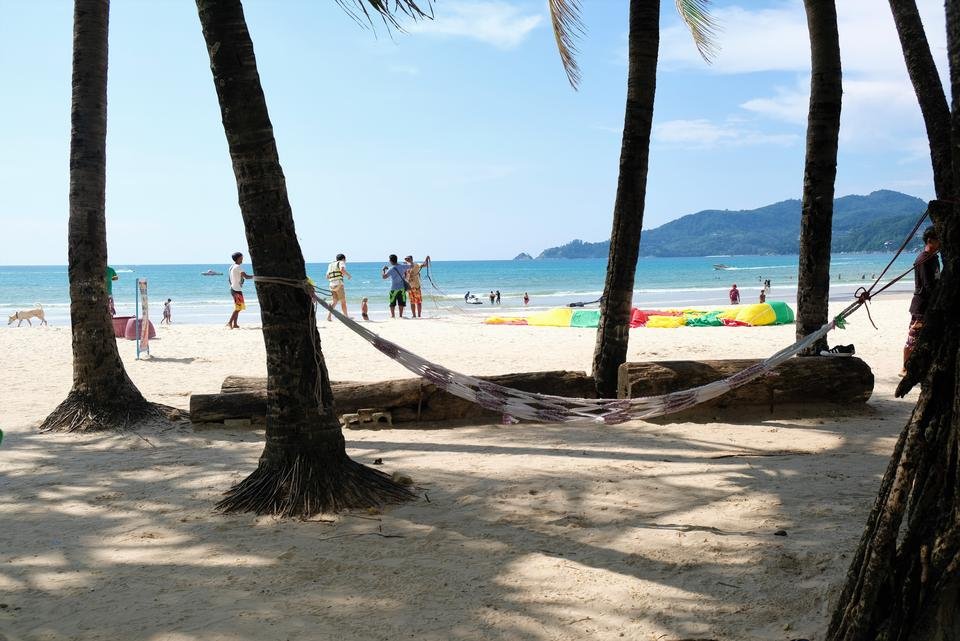 Hammock on the beach
---
Phuket Fantasea Cultural Theme Park & Palace of the Elephants Theater Show
The cultural theme park itself was aimed toward children and sold very overpriced souveniers. The theme park did have quite a few nicely themed rooms and stores that made us feel like we were in Alice in Wonderland. The Tiger Kingdom area was really popular as they showcased a few White Tigers but it was sort of sad to see them pacing around their enclosed room in circles. Although their enclosure had clearly marked boundaries there were still hoards of people stepping over the marked lines and tapping on the glass. We managed to take a few quick pictures then made our way to the Palace of the Elephants Theatre.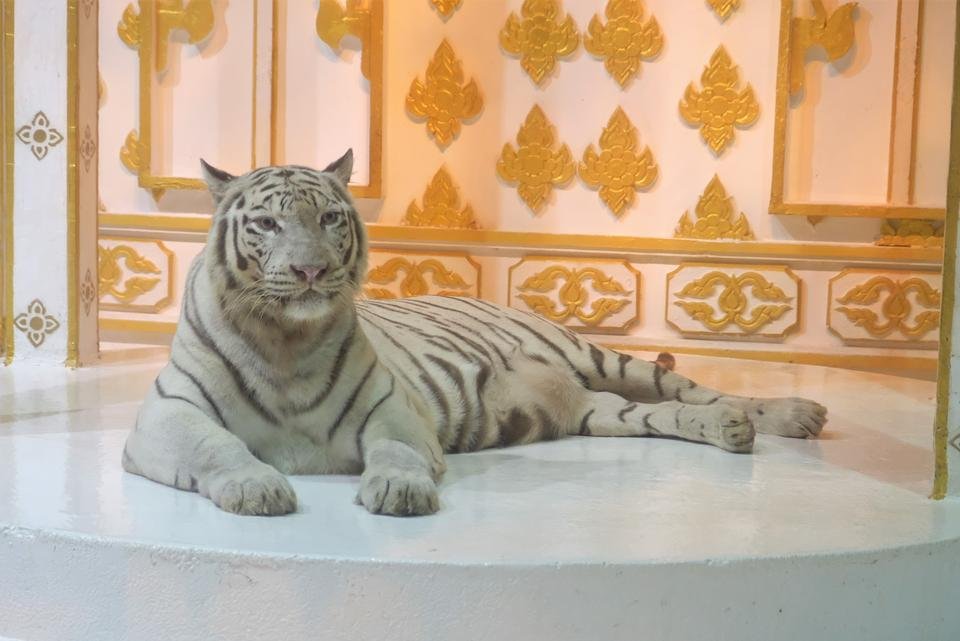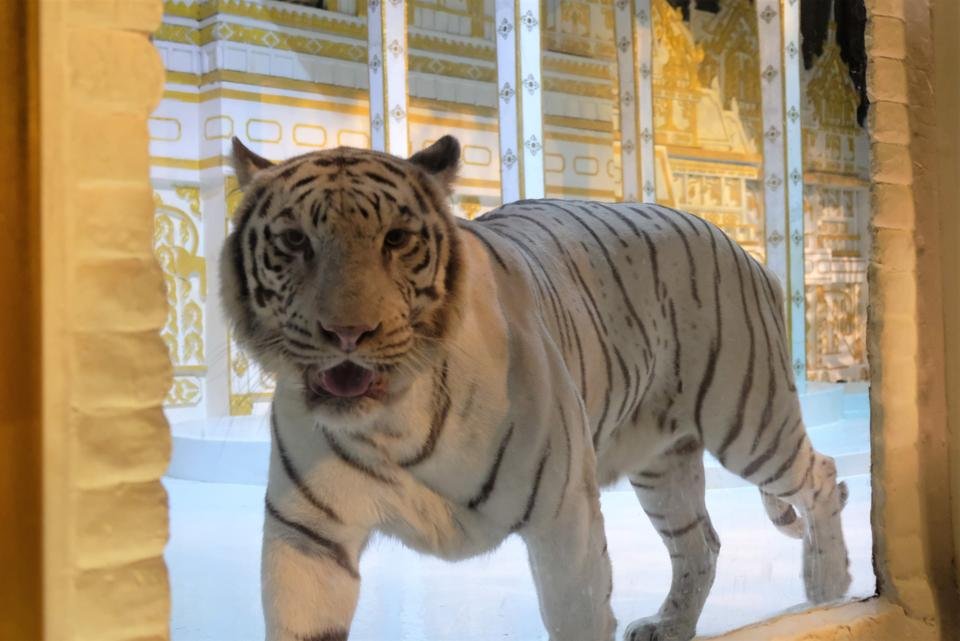 Tiger Kingdom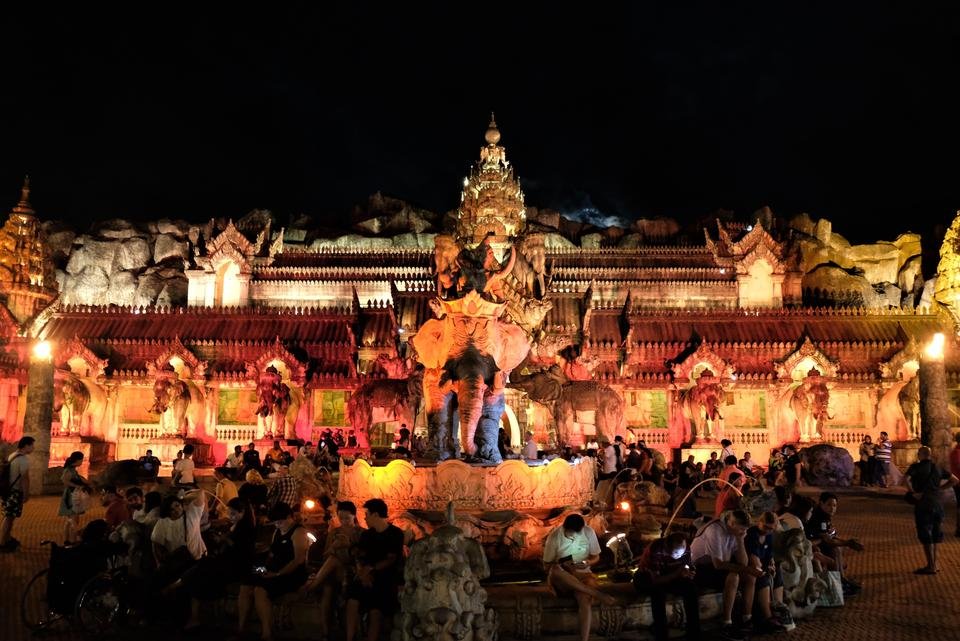 External facade of Theater
The theatrical show was really quite amazing and very entertaining throughout. It tells the story of the young Thai prince Kamala and his quest to save a young girl that he tries to rescue.
I don't have any photos to share with you all from this point onward during the night as all phones and cameras must be handed in before entering the theatre. While it felt strange to not have any electronic devices on us, it was a great way to ensure there were no distractions and photography during the show. This theater show was one of the highlights of our trip and a perfect ending to our 3rd day in Thailand.
---
Thank you for joining us on our Travel Adventure . As always, thank you so much for reading this post.
Quick links to our other Thailand Travel Adventure posts:
Travel Adventures #1 | Sunset over Phang Nga Bay, Thailand
Travel Adventures #2 | Thailand Private Beach Cabana Dinner
Travel Adventures #3 | First Day in Phuket
Travel Adventures #4 | Surin Beach, Chalong Temple & Big Buddha