Hey Hive!
If you missed the last post, we started recounting our trip to Ho Chi Minh City, Vietnam, back in July 2019! It was the last trip before Sean was scheduled to start his full-time job so we decided to go on a short getaway to Vietnam to visit a friend! We'd also be traveling with a mutual friend of ours and his family!

Last week, we arrived in Ho Chi Minh City after taking a morning flight so we had the whole Saturday to explore and have fun. We took a cab into the city from the airport and arrived in our boutique hotel called Roseland Sweet Hotel, and ended up having lunch with our friend Dean's family in a little hole-in-the-wall food stall which sold broken rice.

Then we walked around the neighbourhood of our hotel to see more of the streets before taking refuge from the heat in one of the shopping centers.
Anyway, we only got through half the day so let's continue!

20 July 2019. Saturday.
We found this little avenue called Art Arcade that looked pretty interesting but our friend Teddy was on the way to the hotel to meet us so we didn't really have time to go look through since we still had to make our way back to the hotel. Plus it looked like it would be really warm in there so Sean said we could come by here another time. In hindsight I don't think we actually did, sadly. I would've loved to see the art pieces here though.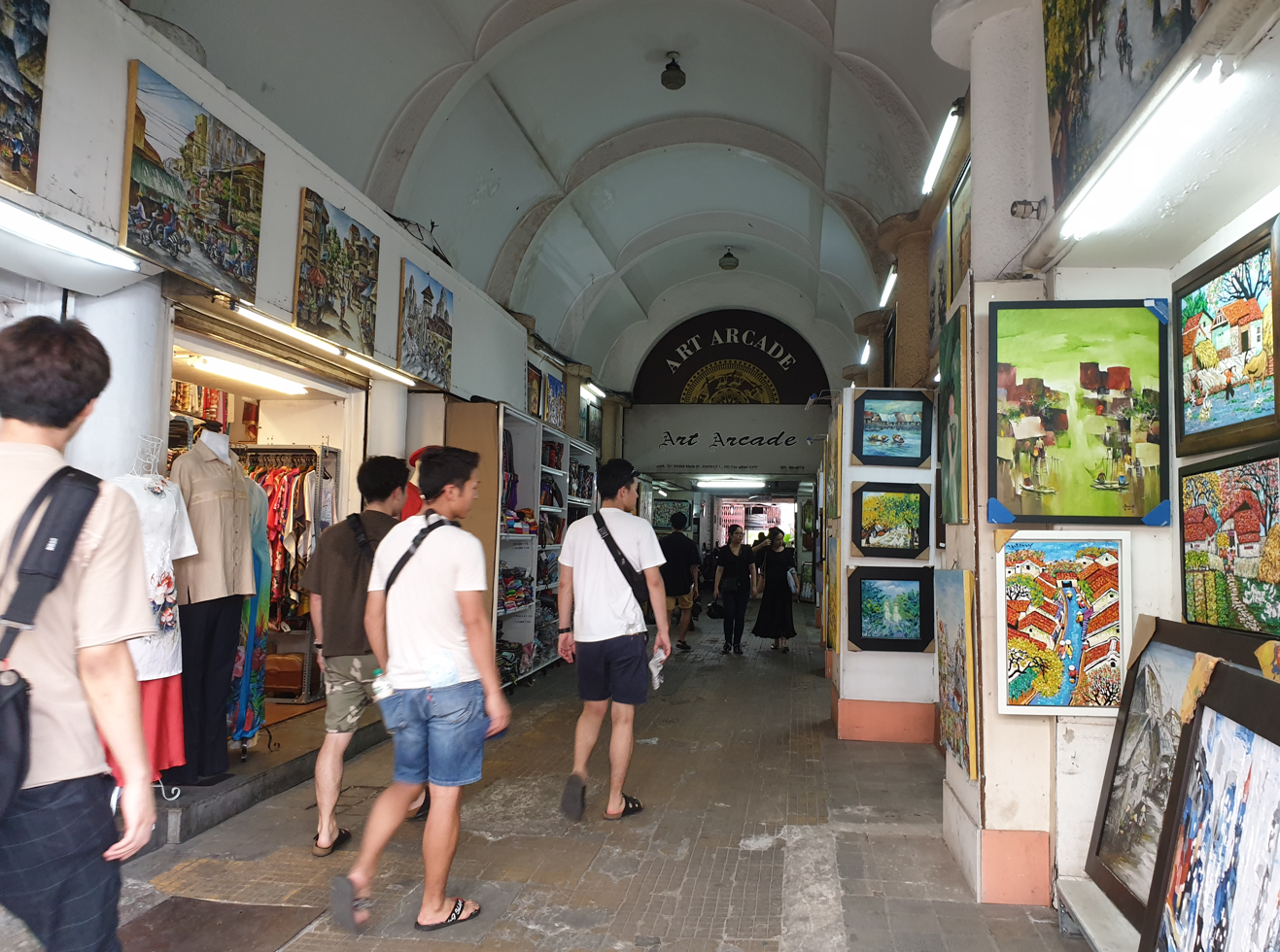 We retraced our steps to find our way back to the hotel and passed by this museum/theater again.

And also came across quite a few other hotels nearby like the Grand Hyatt Saigon. It definitely looked a lot fancier than our 3* boutique hotel but we were fine with it so it didn't really matter.
Personally I liked being in the more "neighbourhood" side of the city anyway. Despite it not looking as clean or tidy, it was a better representation of the city and seemed more authentic.
I liked that the city was very diverse in that there were these neighbourhoods interjected with some modernity, some European architecture and some hipster-looking places.
Like this hotel gives such a different vibe compared to Grand Hyatt and Roseland Sweet.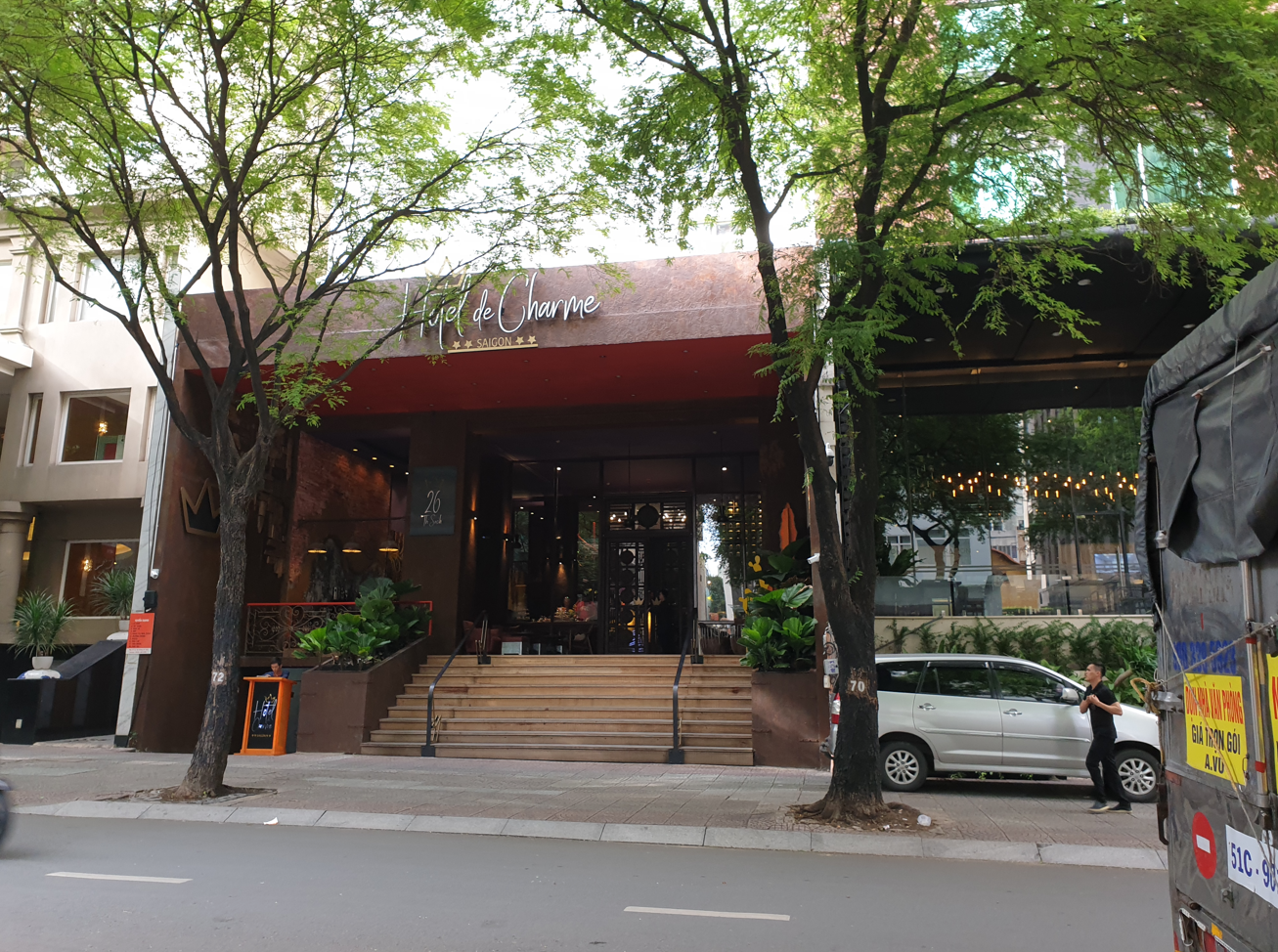 There was just so much diversity in the city and it was still developing and changing. In some ways it felt like Singapore but older and messier I guess? Not that it's bad it just retained more of the old ways while Singapore is a lot more modern and clean.

When we reached the hotel we found out our local friend Teddy had sent a car for us already so we all hopped in and took a ride to his house. His mother graciously invited all of us to visit and was even cooking a special homemade meal for us so we were really excited and honoured!

I think we were on the road for at least an hour because by the time we arrived at Teddy's house it was dark. But we did run into some traffic on the way too.

He had quite an extensive garden and a couple of doggos came to greet us.
It was a very nice homely house though. It actually reminded me a lot of my grandmother's house in Malaysia since it was one floor but it stretched out pretty far back.
There were a lot of lovely plates and paintings on the windows. I think his mum was a collector but they were all really lovely! Teddy even served us some strawberry wine that he brought all the way from Finland I think?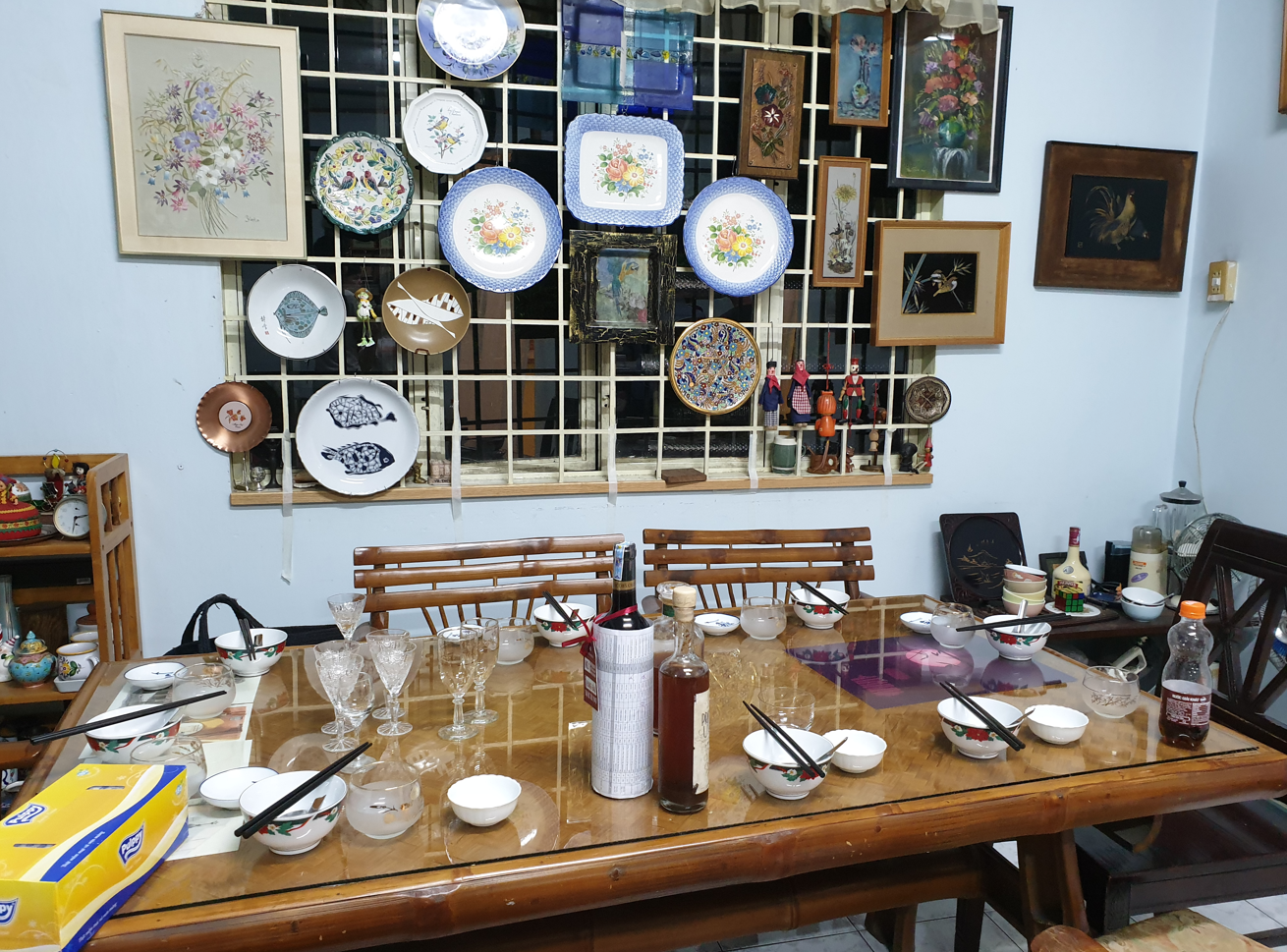 Teddy told us his mum had been busy in the kitchen all day, and we could smell the lovely aroma of homemade cooking. We started with this huuge pot of vegetable soup which was so tasty and hearty. It suited the rainy weather outside that's for sure.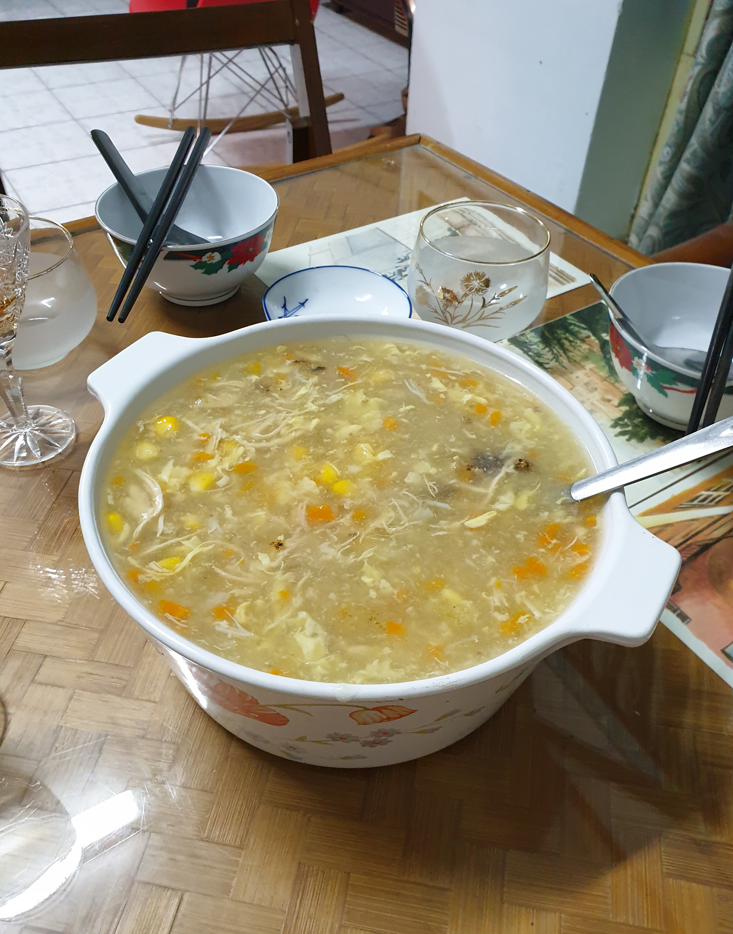 Then we had the famous Vietnamese rice paper spring rolls! I was super excited to try this since I've never tried it before and knew it would be authentic here. I don't think any of us had tried it before so Teddy's mum showed us how to roll it and eat it.

It was so delicious and fresh and tasted really healthy too since it had a lot of fresh vegetables and some spices although we did put in the meat rolls too.I think they're typically filled with fresh shrimp Teddy's mum fried the shrimp with the rice paper roll which was delicious too!

Then we had this beef stew with crispy bread loaves. The bread was actually really good! I'm not sure if Teddy's mum baked these but it was really crispy on the outside and fluffy on the inside and went really well with the stew!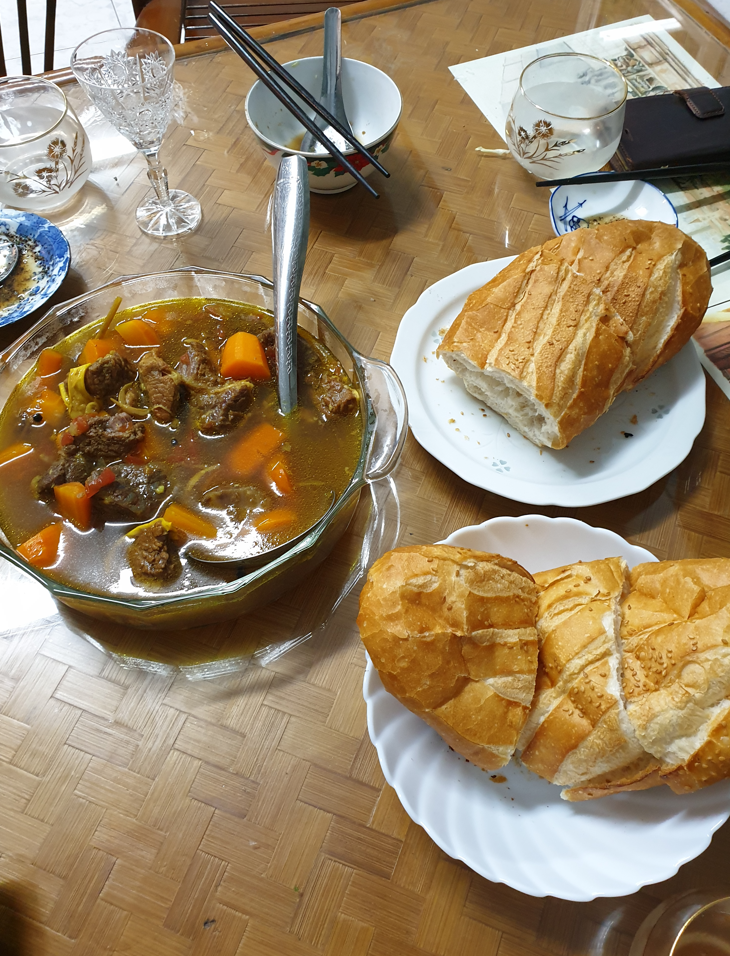 For dessert we had this very refreshing jelly with ginger or aloe vera? I'm not too sure but it was really nice at rounding out the meal and cleansing our palate.
There was also a lot of fruits to eat like rambutan, lychee and pomelo. Not really my favourite fruits but they were something different and still pretty good nonetheless.
We were all soo stuffed after that and just relaxed in the living room while Dean played a bit of the piano and we chatted about how we met, and after a while the parents spent some time chatting and talking about their business or their past jobs.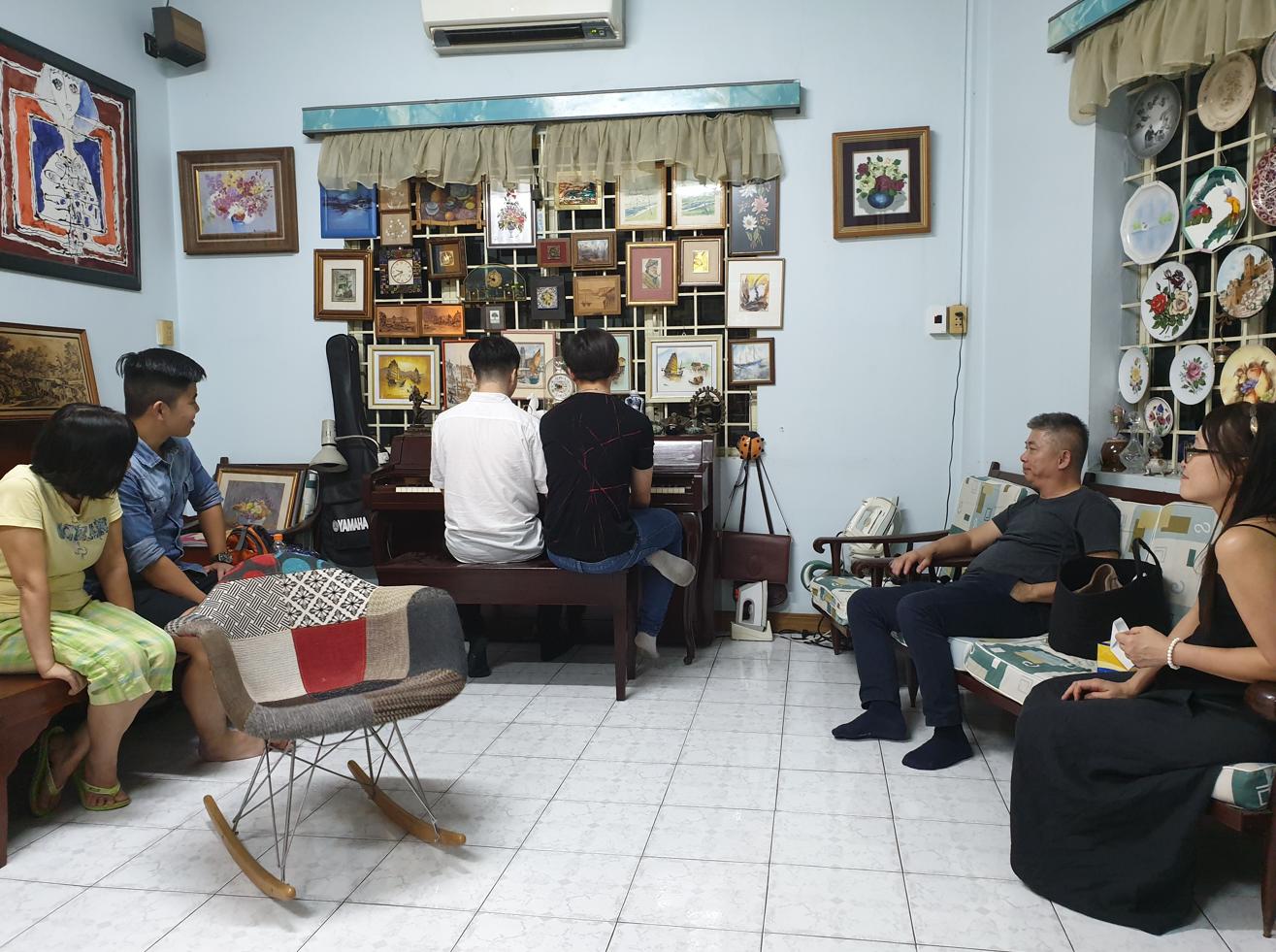 The food coma was setting in really quickly especially while we just relaxed when Dean's dad started going off on his business or whatever they were doing.

After a while when everyone was done, we took a look around the rest of the house including Teddy's room and the very huge kitchen where we saw a giant pile of dishes that Teddy would have to do. I didn't take anymore photos since it was their house and kinda personal.
But I remember Teddy found a cockroach in his room at some point and everyone started freaking out really badly because it was huge and we were scared it would be flying around. His mum came to the rescue and just grabbed it and threw it away like a boss. A true Asian mum indeed.
By the time we left it was 10:30pm and we still had an hour's drive back to the hotel so we were all pretty exhausted and fell asleep in the car ride back. But what a good day!

That's going to be it for this post! Thanks so much for reading! Tune in next week for more Vietnam adventures!


To find out more about me, check out my intro post here!
---
Check out my previous post in this series!
TacoCat's Travels #179 (Ho Chi Minh): A New Adventure with Friends and Scammers?