I hope you enjoyed this Dtube video (or maybe you'd rather read the post first)
If you not seen yet [TRIP JAPAN 2019 | ep.1] Phuket - Dotonburi, Namba in Osaka (EN/FR), it's time to go so you can enjoy this post better afterwards.
Osaka Castle
---
For this second day in Japan 🇯🇵 I had planned a soft program, so that my 2 sisters could recover from their 15-hour travel to join us in Osaka.
Today it will be Osaka Castle 🏯 in Chuo-ku district, since it is not very far from our Airbnb (in the middle of Namba and a stone's throw from Dotonbori) and since we are brave, we walked there 😅
The trip was a little longer than expected but it allowed us to find a typical and very delicious restaurant along the way.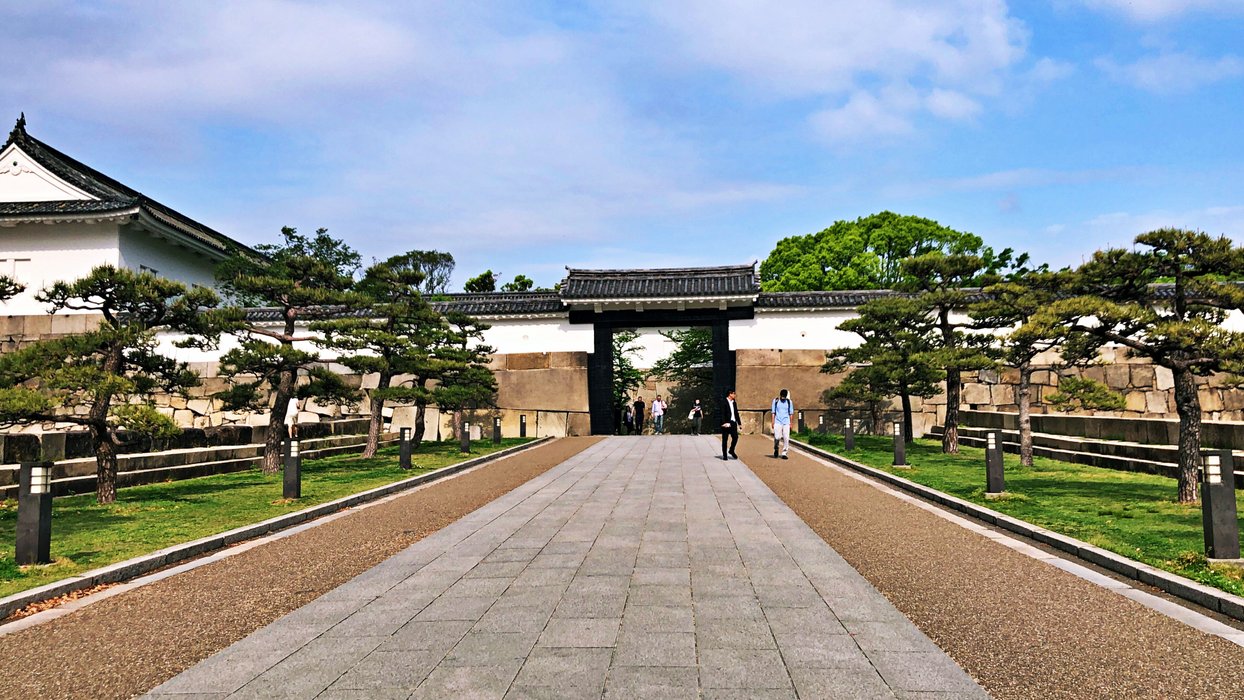 Once finally at our destination we found ourselves in front of a magnificent and gigantic door which, I am sure, must have made many visitors swallow their pride at the time.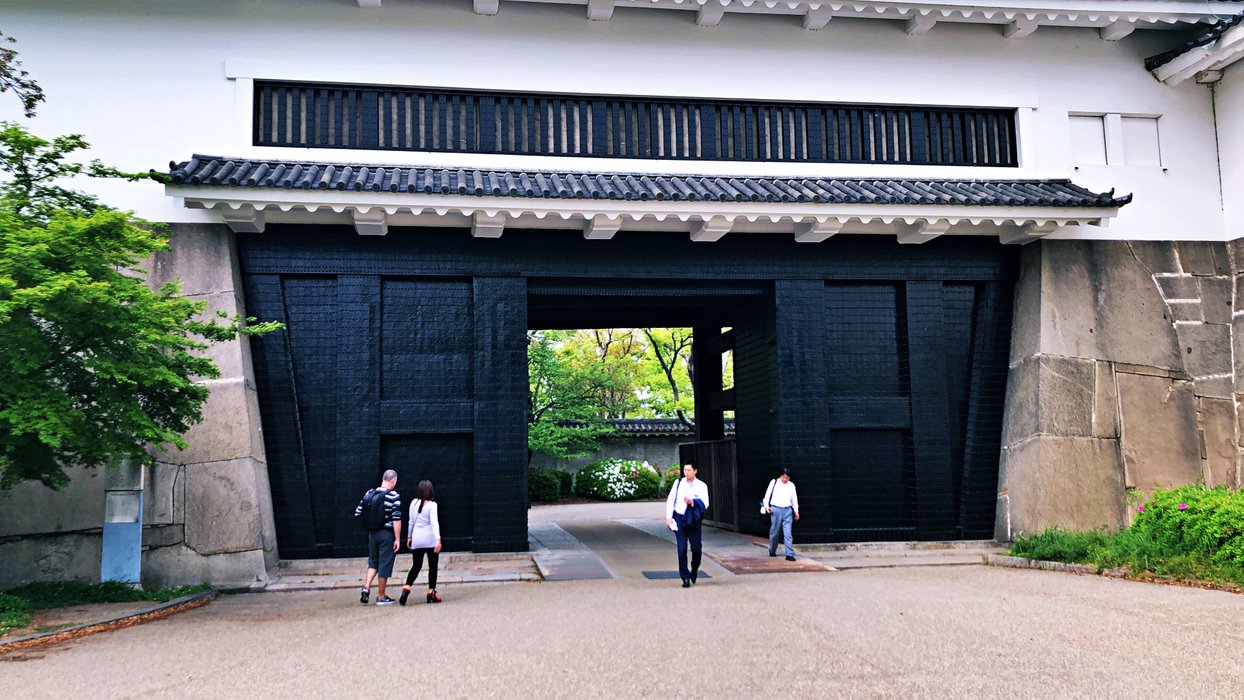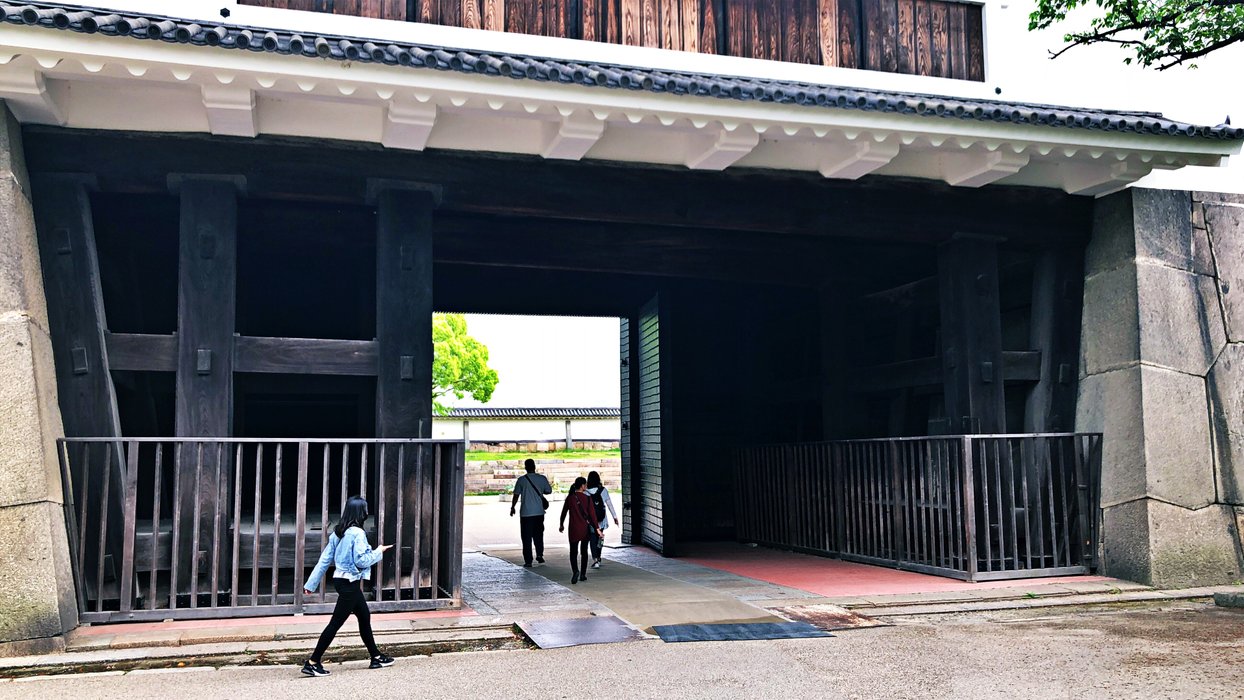 The entire park is also filled with magnificent stone walls overlooking a ditch, which further enhances the site.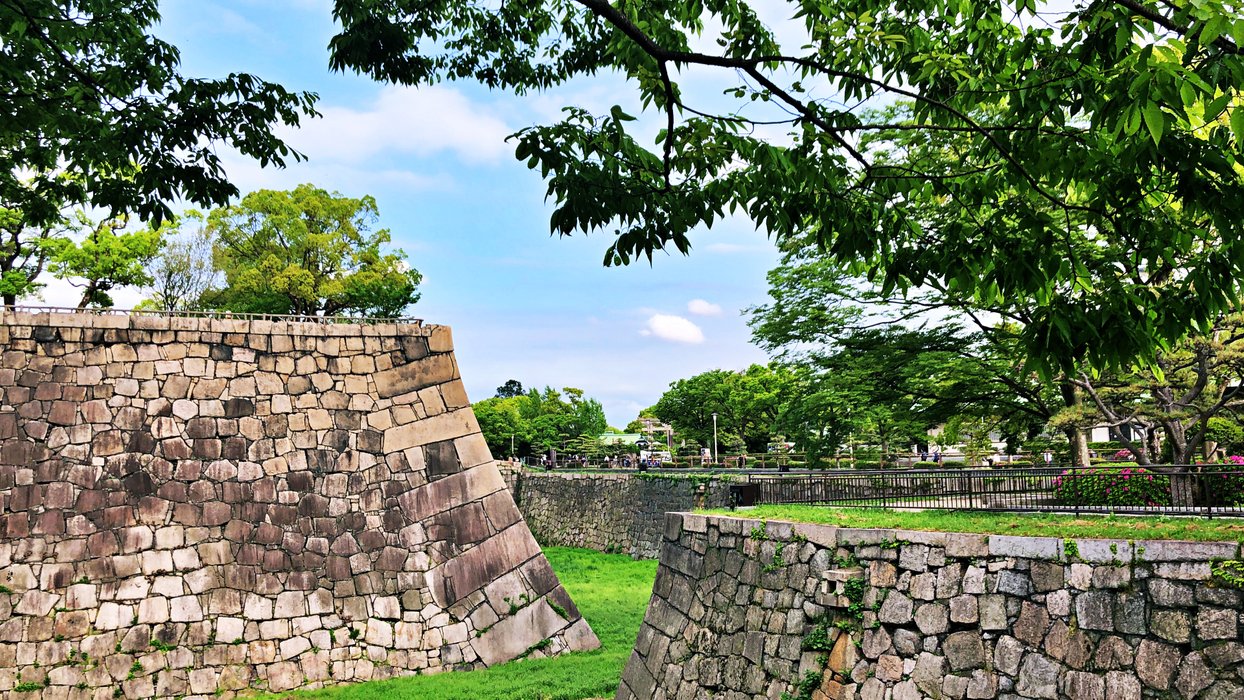 The visit of the park is free but the same cannot be said for the castle where you will have to pay 600 yen to be able to visit it. But don't worry, it's worth it, especially if same us you have the chance to visit it when there's an exhibition (it's a shame that photos/videos on some floors are not allowed)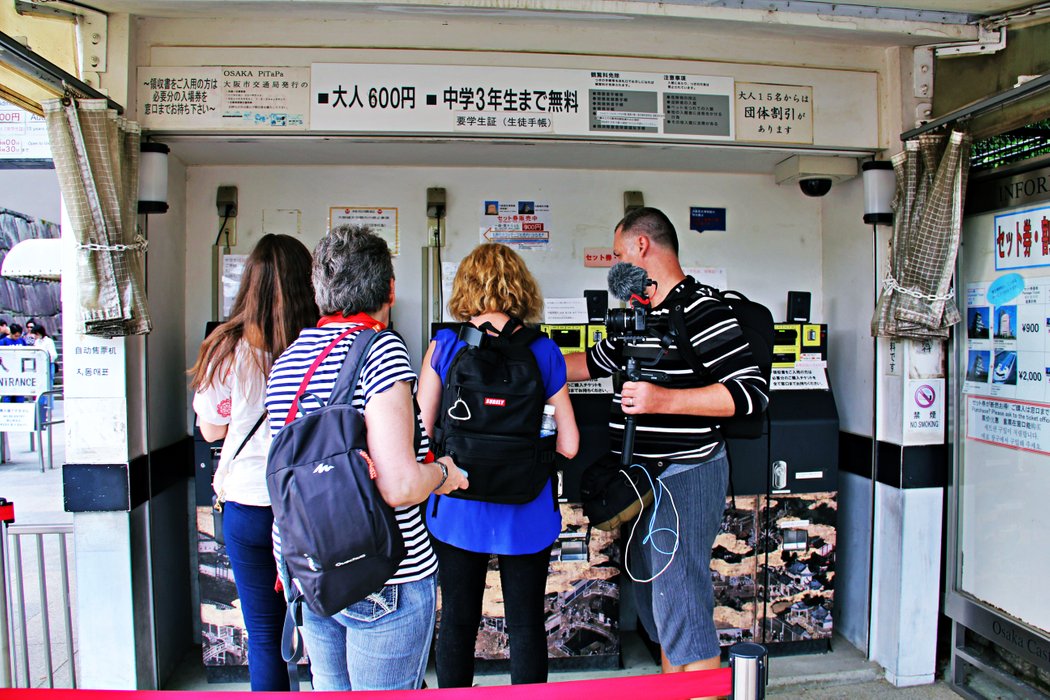 And here it is finally, this famous and majestic castle which played a major role during the unification of Japan. Dating from the late sixteenth century at the initiative of Hideyoshi Toyotomi, you can see inside all its different versions (having been destroyed and rebuilt several times).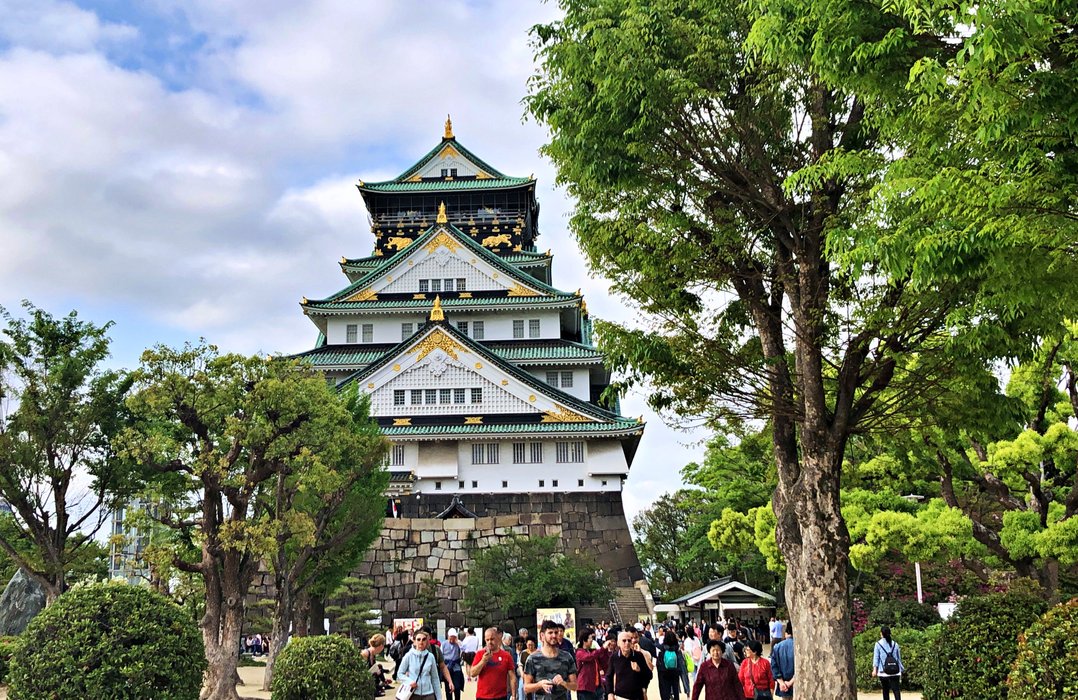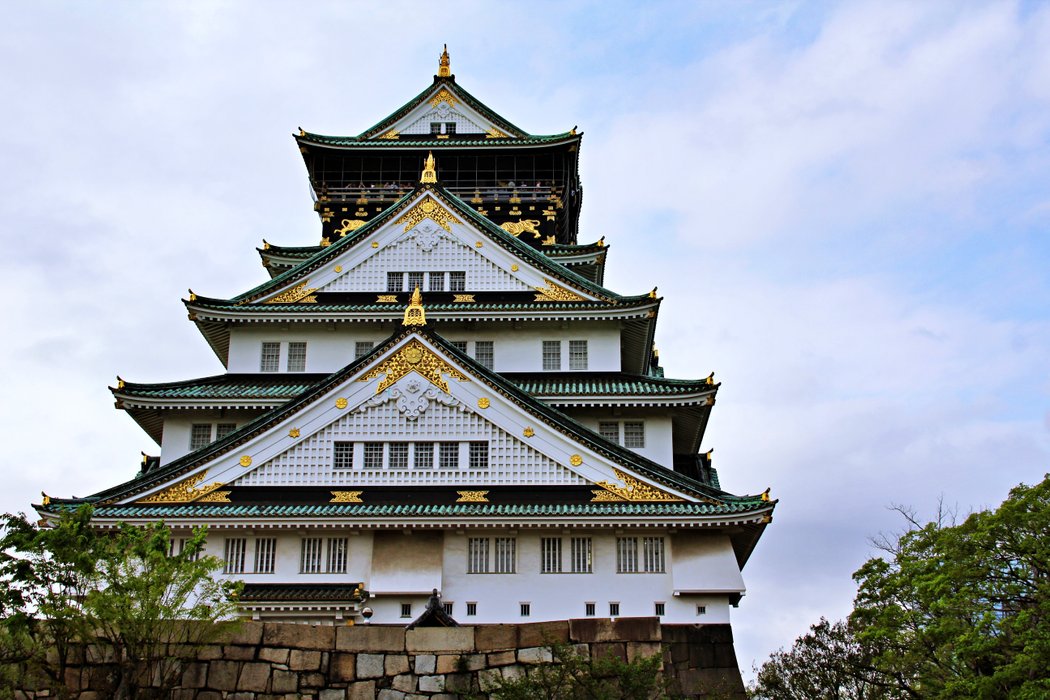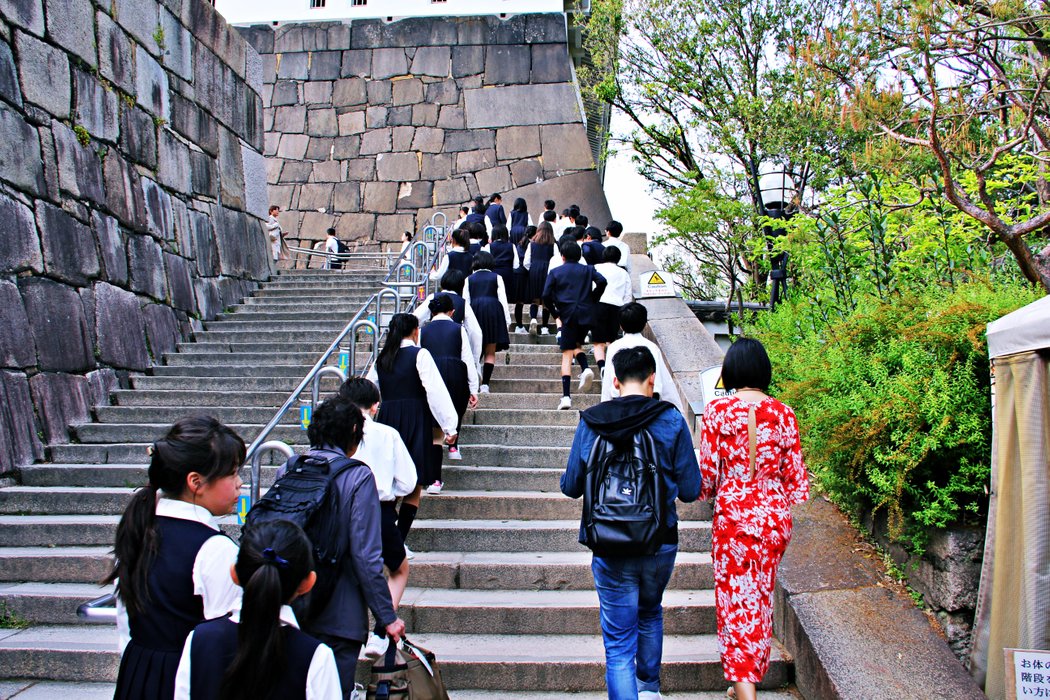 Throughout your ascent (if you go up the stairs and not the elevator, or if not, when you go down) you will have on each floor, like a museum, the life of the castle at different times (only 2 floors seems reserved for ephemeral exhibitions).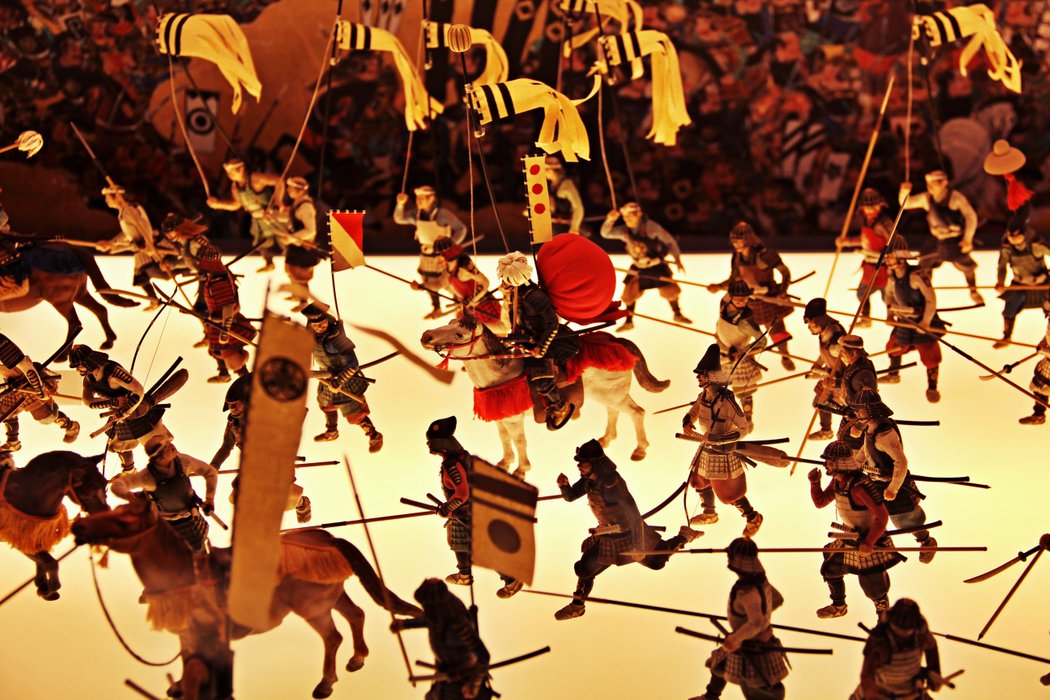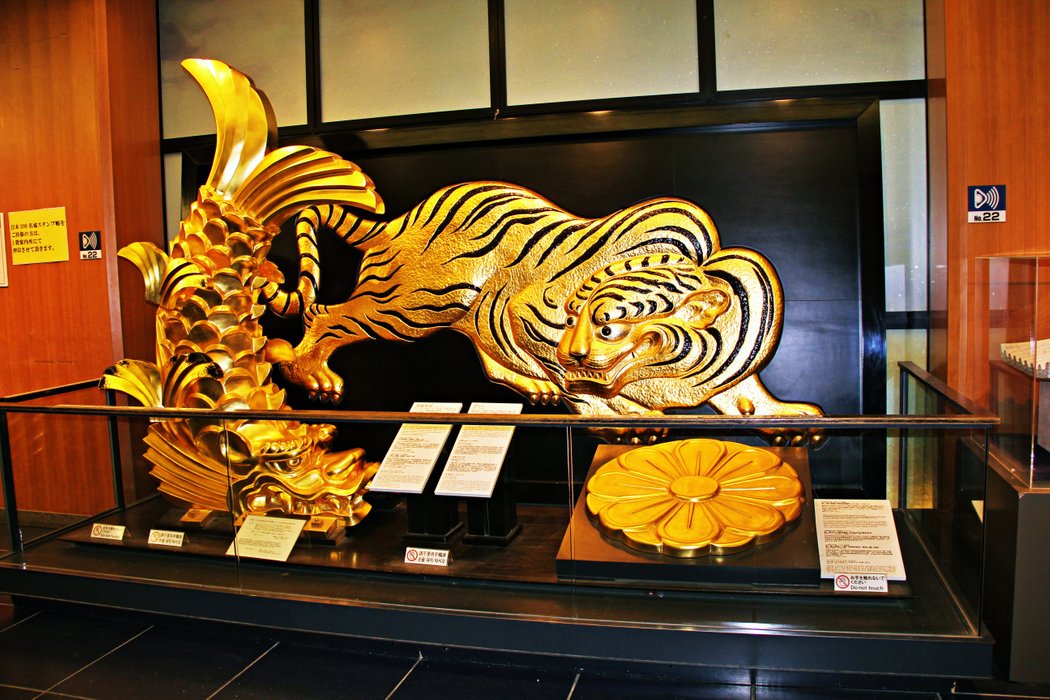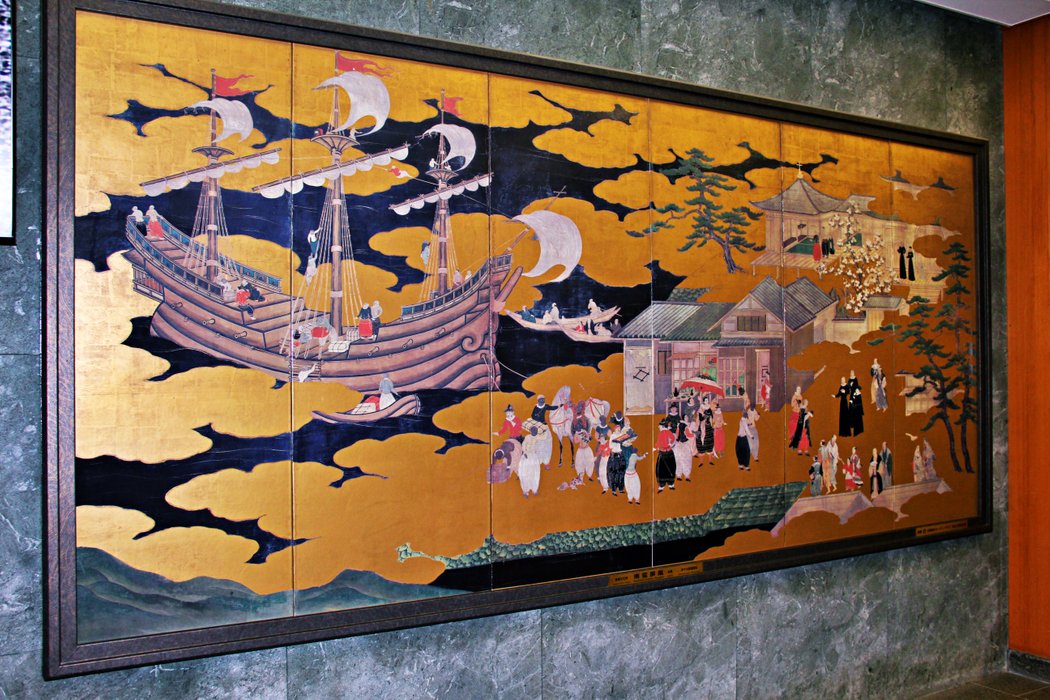 Once at the top, on the footbridge going around, we can only marvel at the view where the traditional merges with the modern in the image of this Japan that I cherish so much.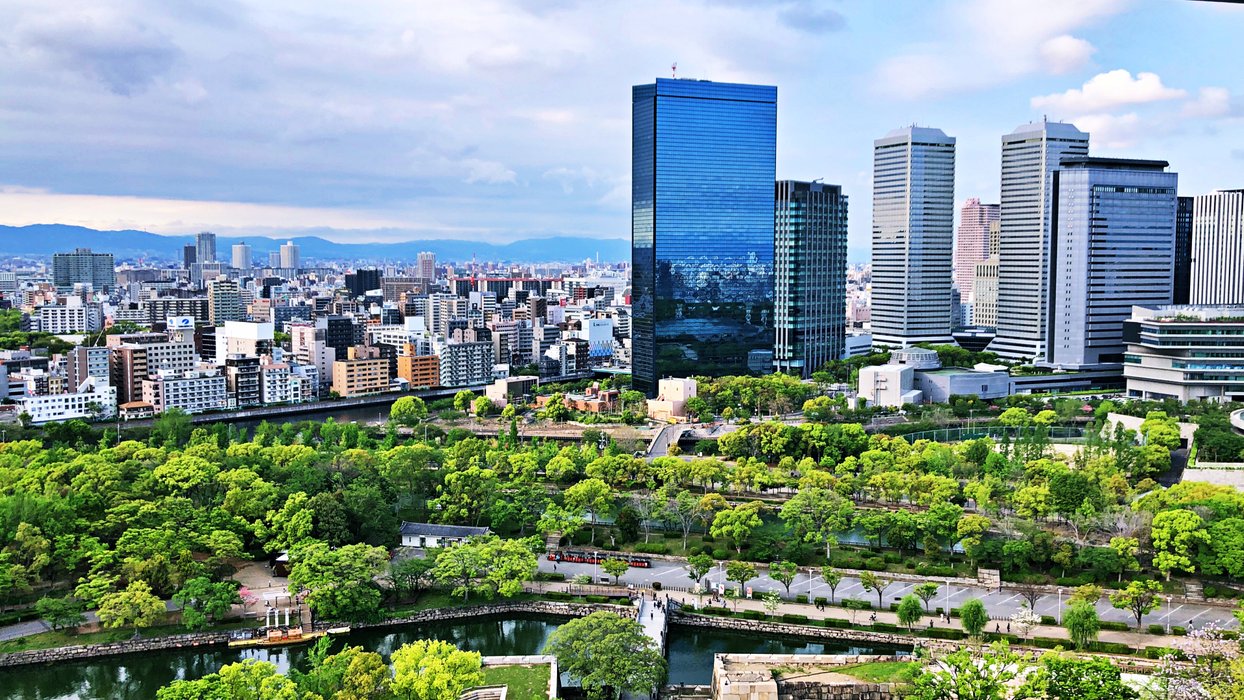 And if you feel like it, don't hesitate to take a little boat trip. You will tell me how it was, because a little tired from our day (it was already getting late) and our sore feet we could not do it.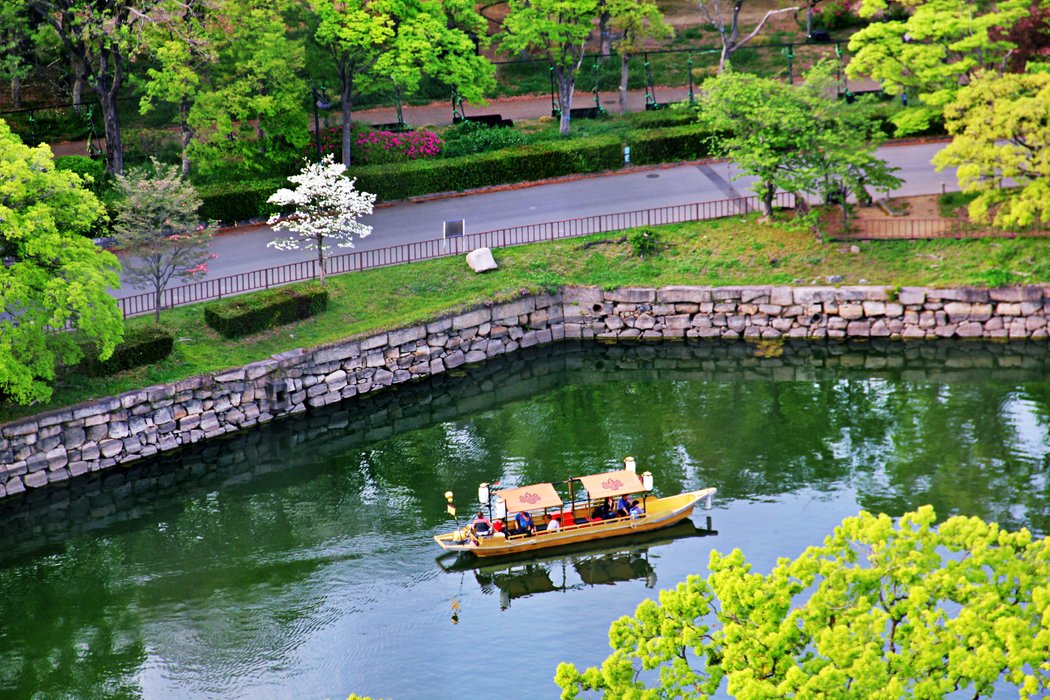 But once again we enjoyed our day in the land of the rising sun 🇯🇵 @ten-years-before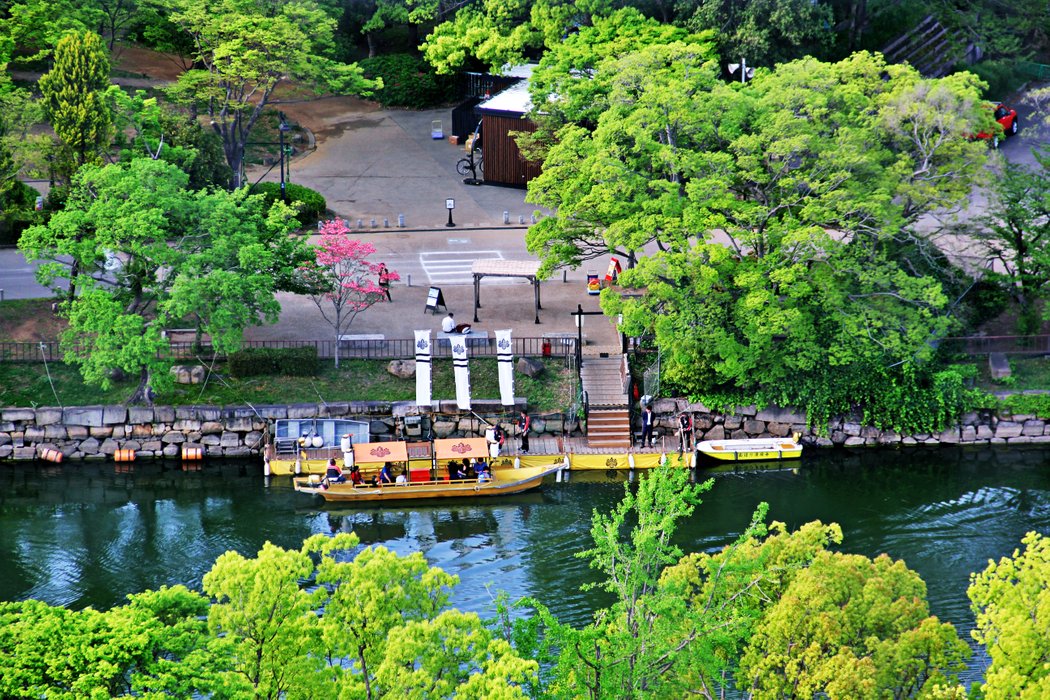 ps: A big thanks to @noopu for the amazing end of day in an amazing sushi bar 😁😉
---
🎵 Credit music:
Epidemic sound : https://www.epidemicsound.com
---
🎦 Material used in the video:
Camera:
Canon EOS M50
Canon EOS 60D
Xiaomi YI 4K+ Action Camera
Iphone 8 Plus
Elephone S8
Lens:
Canon EF 50mm f/1.8 STM with Viltrox EF-EOS M2
Yongnuo EF 35 mm f/2 with Viltrox EF-EOS M2
Canon EF-S 24mm f/2.8 STM with Viltrox EF-EOS M
Canon EF-S 18-135mm f/3.5
Gimbal Stabilizer:
Zhiyun Weebill Lab
---
💻 Post Production:
Video: Hitfilm express
Photo: Adobe Photoshop CC
................................................................
Video from Japan 11 years ago / Vidéo du Japon il y a 11 ans:
................................................................
Previously
---
▶️ DTube
▶️ IPFS