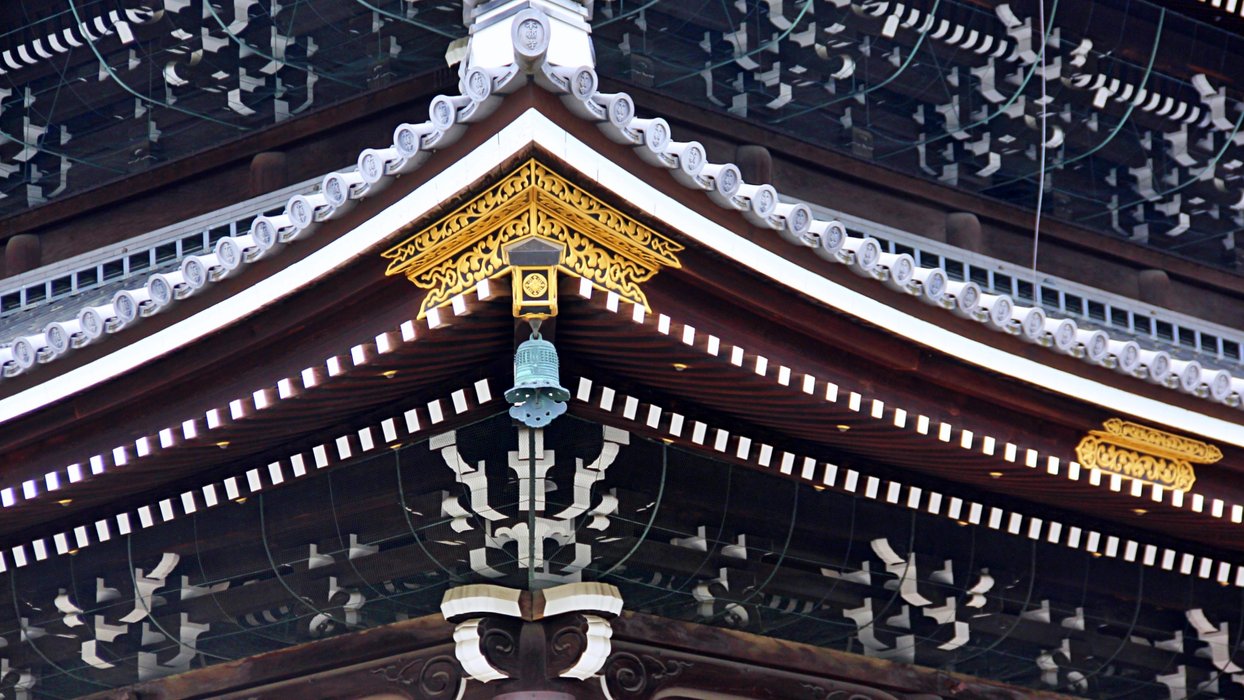 ---
28th April 2019 and 3rd day in Kyoto
Still as much under the fascination of Japan, this wonderful country where traditions blend with contemporary life, the past with the modern, the quietness with the entertainment.
But it's time to wake up after another great night on a futon in our spacious Airbnb. We really like this appartment located in a small building near the Kyoto Central Station. I'm really glad I found it by chance, it's a great place to explore the surroundings whether on foot, bus or train.
---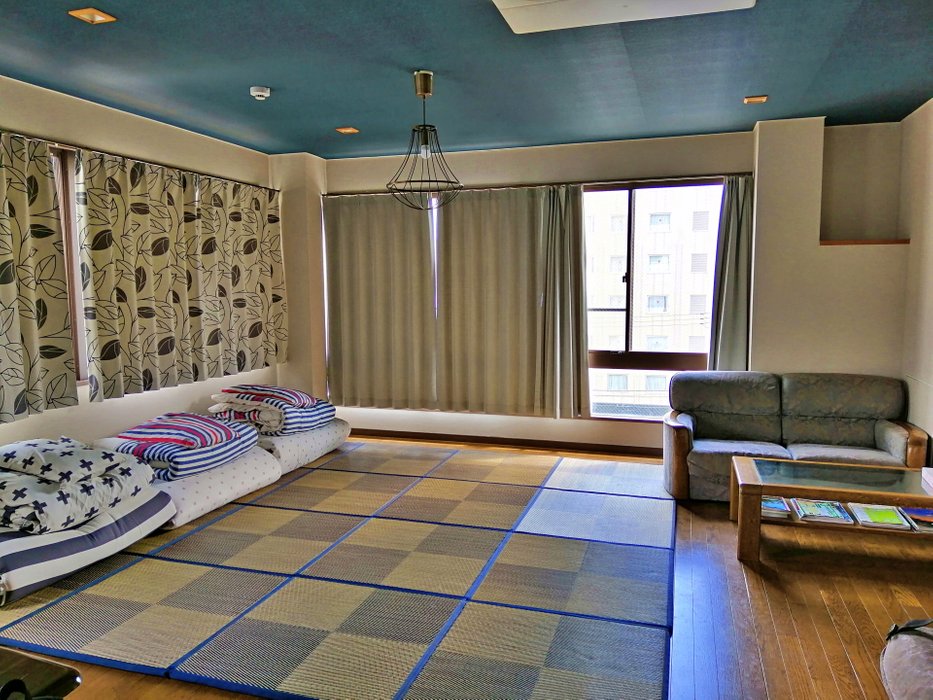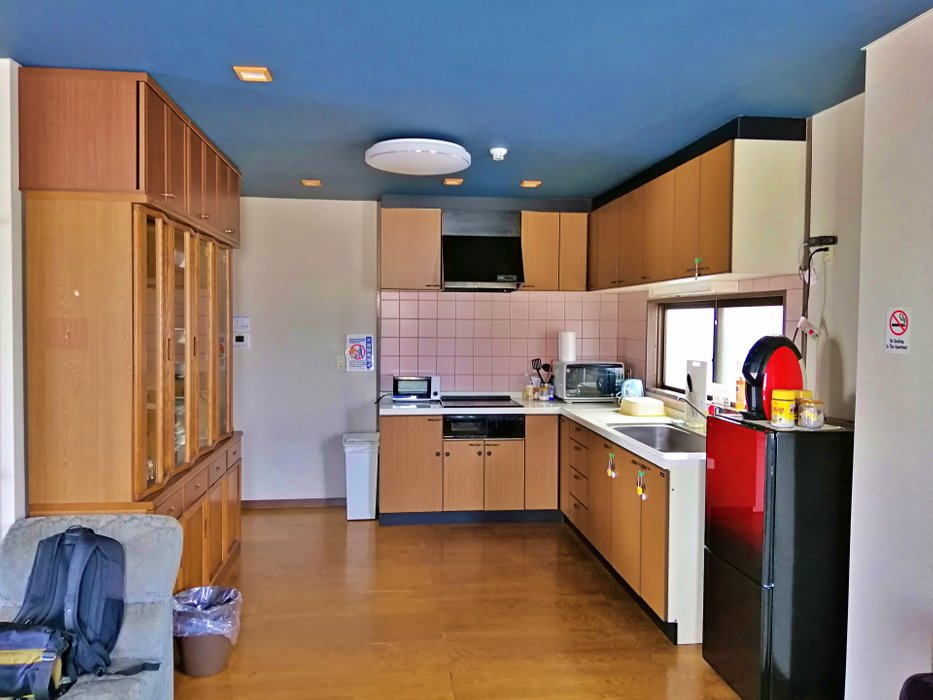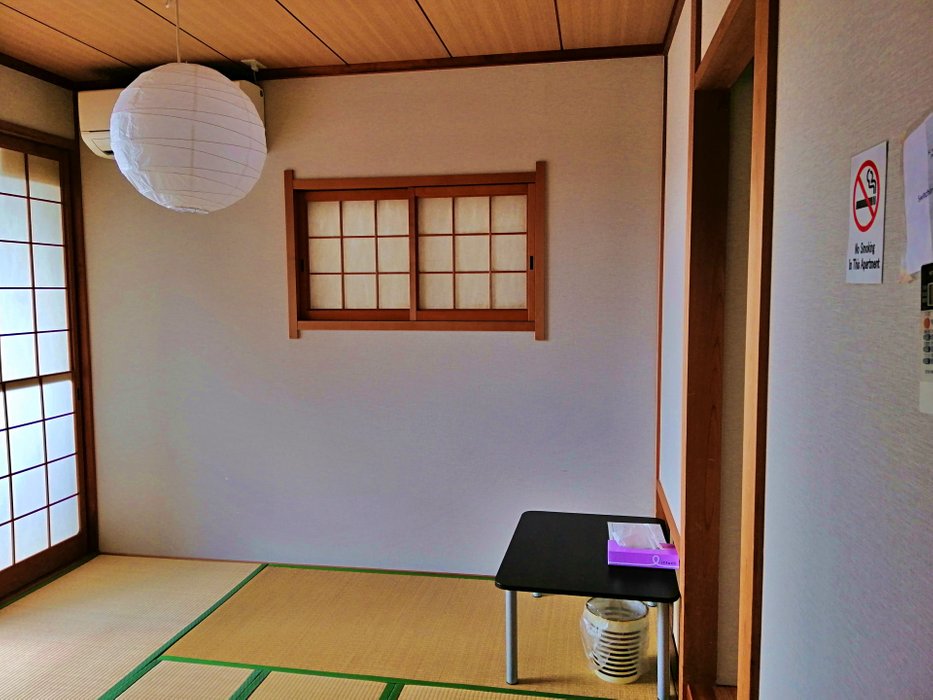 ---
After a good breakfast, the time has come to discuss the day's activities with each other. We can say that Kyoto is full of things to see and that the choice is not obvious. Finally we opt for something that we think will allow us to immerse ourselves in the atmosphere of Kyoto, walk up Karasuma-Dori Street to the Botanical Garden stopping whenever we want, the street having a very great number of interesting places to see.
---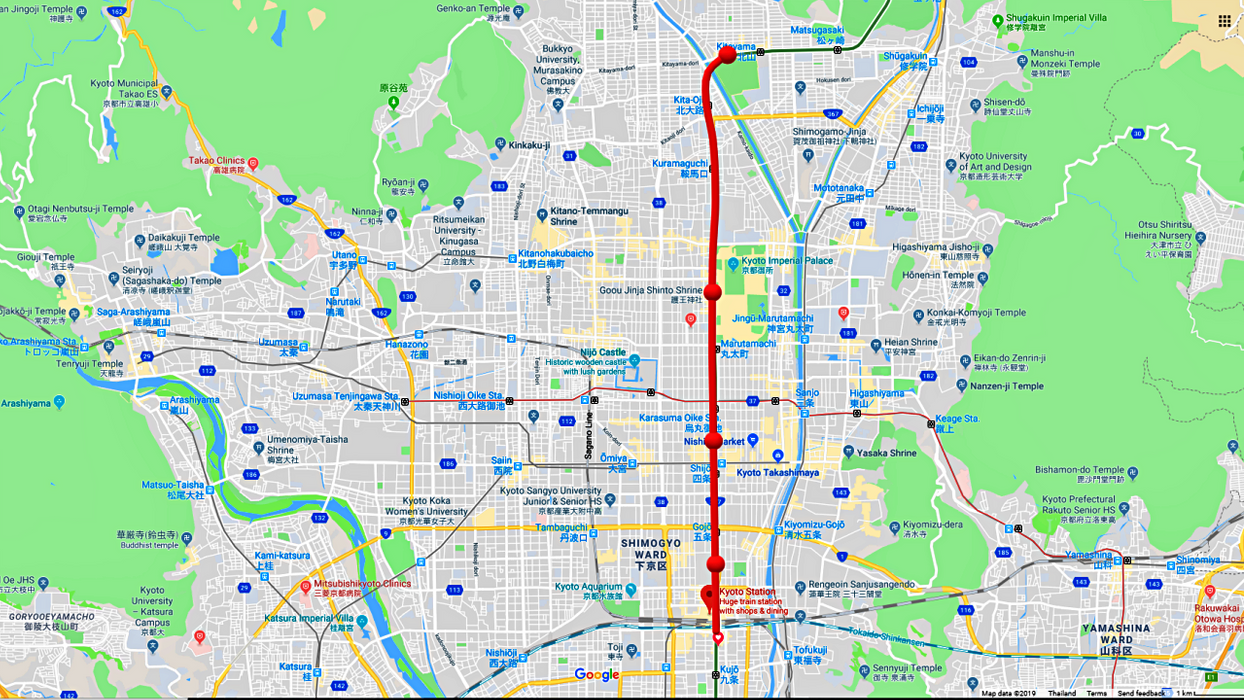 ---
Our first stop, just a few hundred meters after Kyoto Station, will be at Higashi-Honganji Temple (東本願寺). We enter through the small entrance door.
---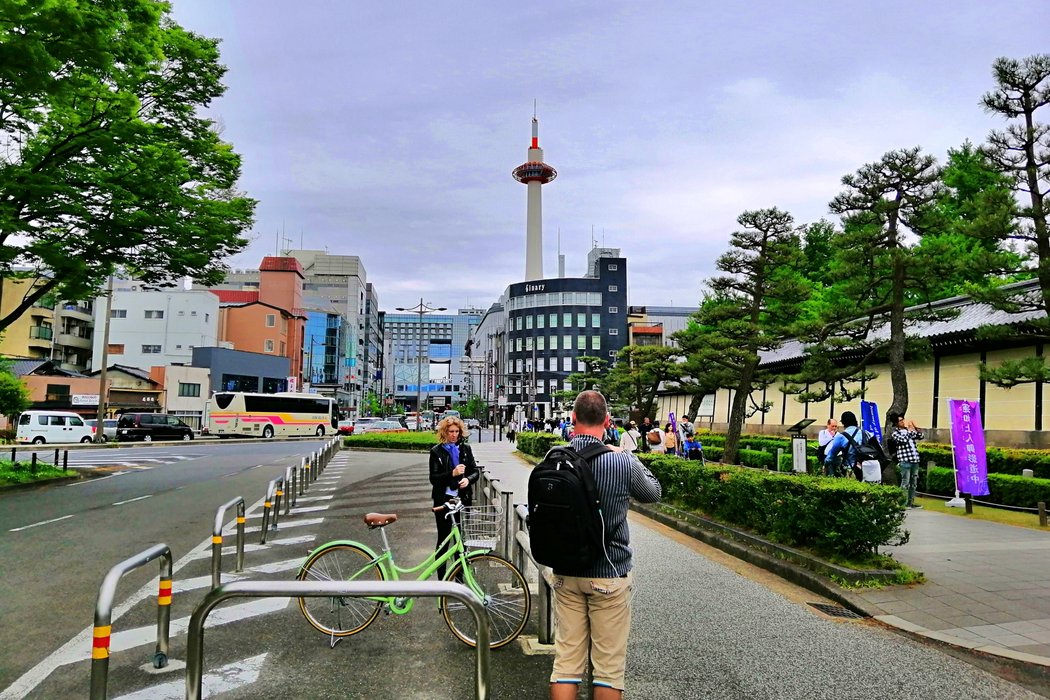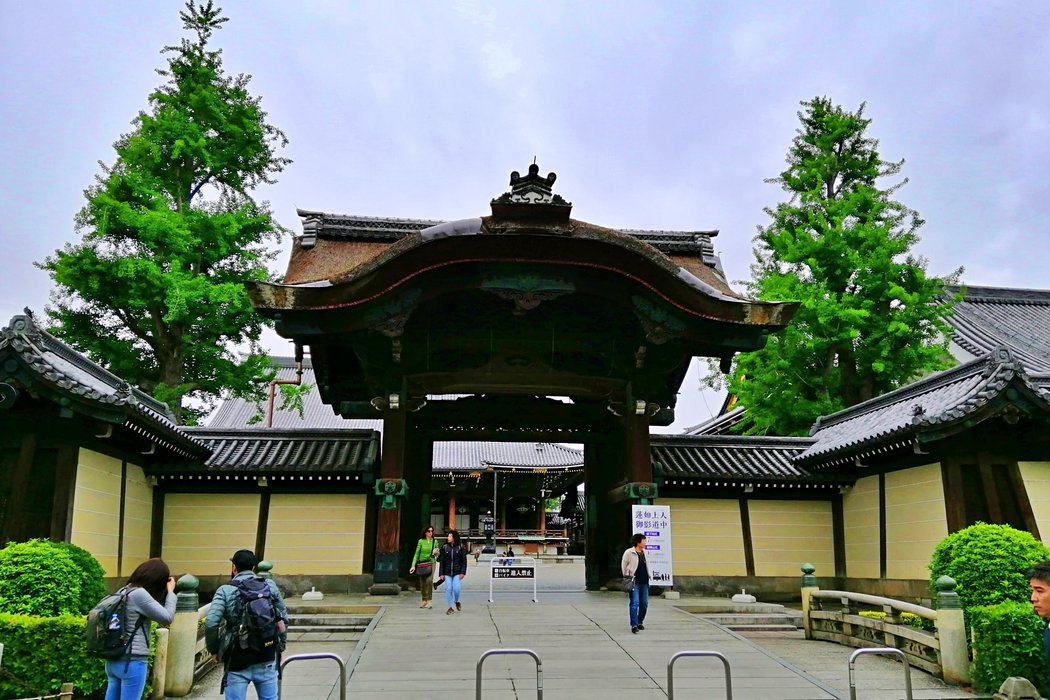 ---
Built in 1602 by the Shōgun Tokugawa Ieyasu as head temple of the Otani faction of Jodo-shin Buddhism. We can say that the place is very impressive due to its size as well as the size of the wooden buildings. The Founder's Hall (the Goeido) at the center of the temple is one of the largest wooden structures in the world with 76 m (250 ft.) in length, 58 m (190 ft.) in width, and 38 m (125 ft.) in height.
---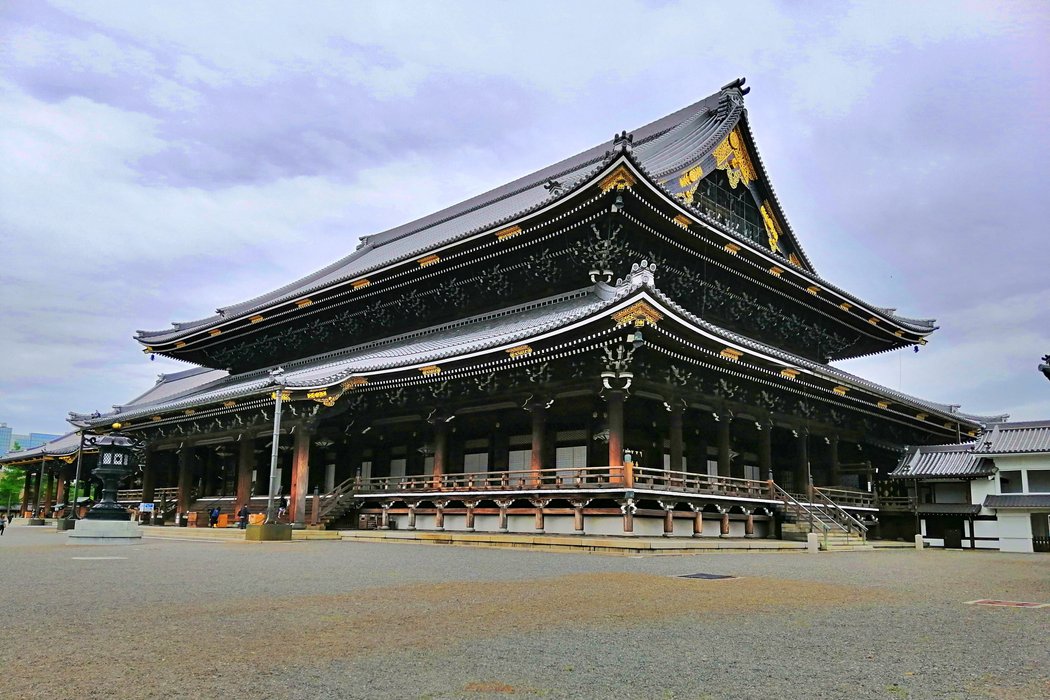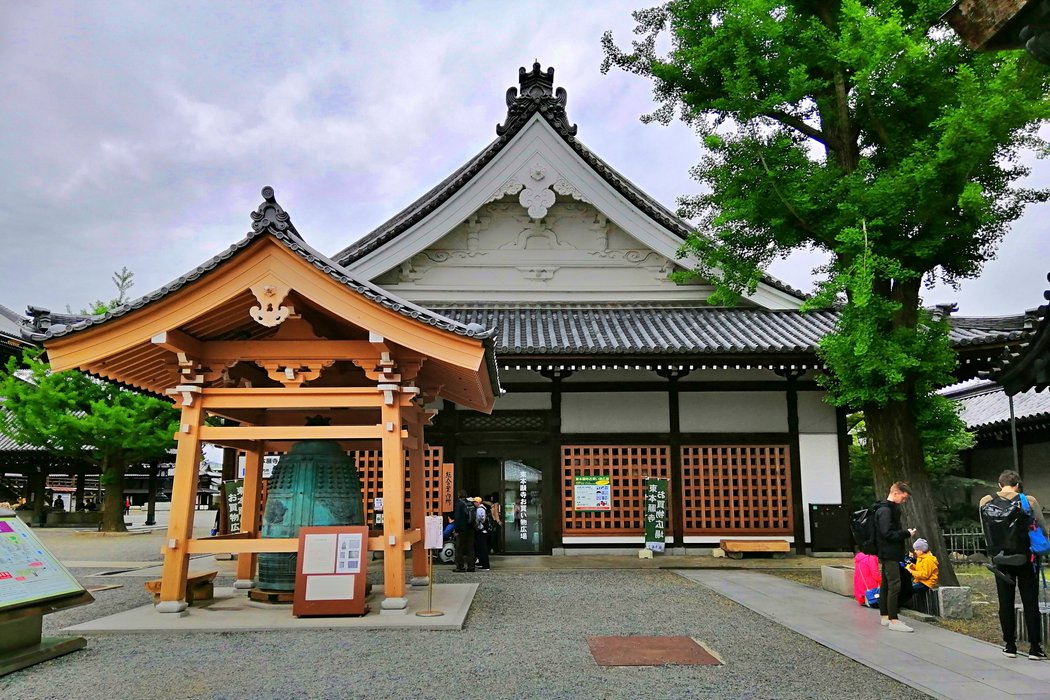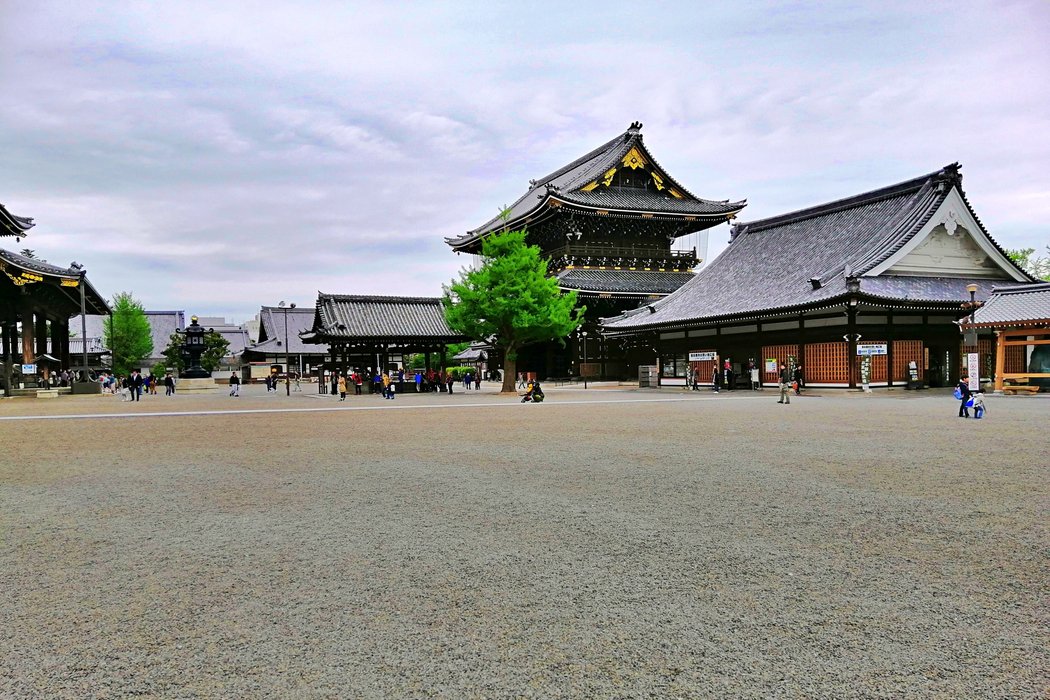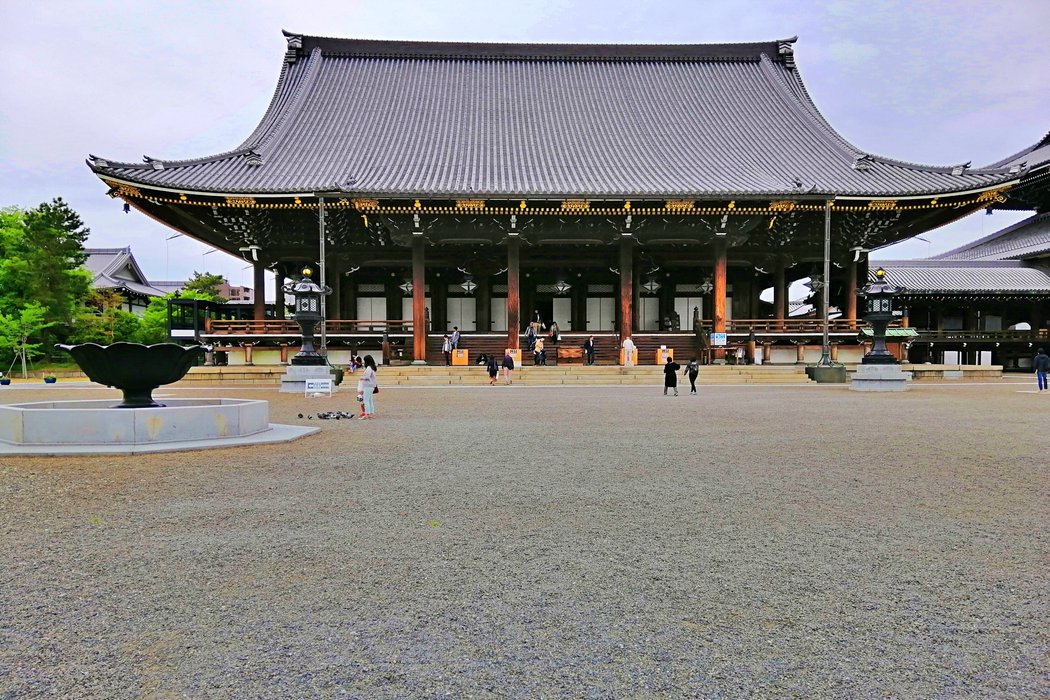 ---
But let's get a little closer to admire the care taken with details and this magnificent, wonderful wooden work. Especially since it must be admitted that the Japanese were never discouraged despite the fact that the place was burned down 4 times during the Japanese Edo Period. A great proof of tenacity that requires respect.
ps: An extra touch with the small bags at the entrance for the shoes (as usual you take off your shoes) allowing you to transport them which are then collected at the exit to be reused.
---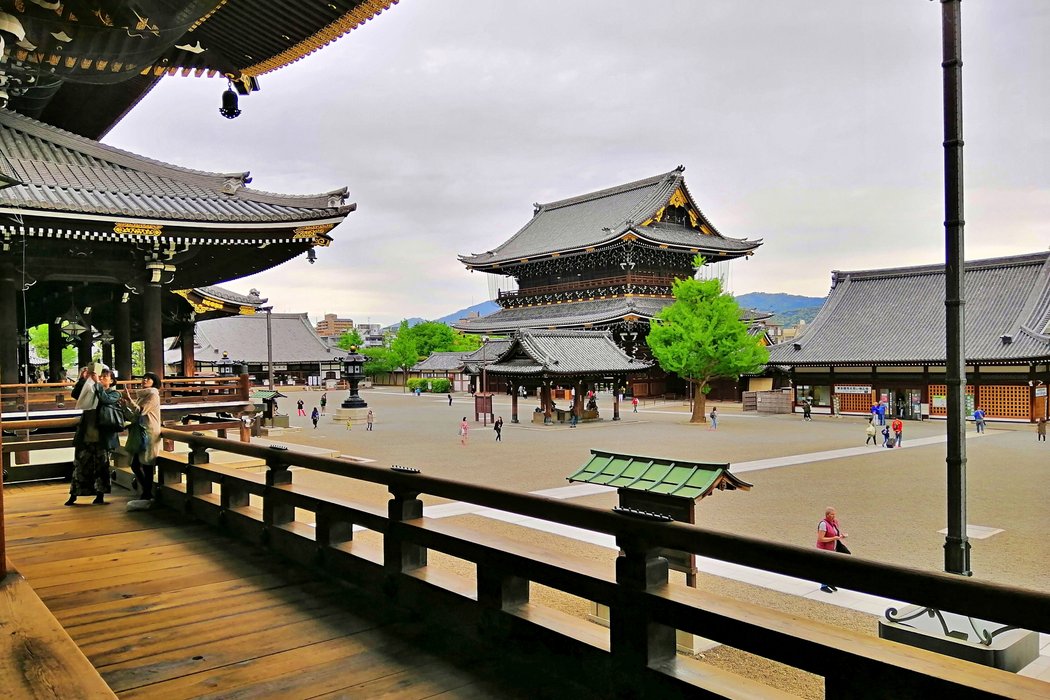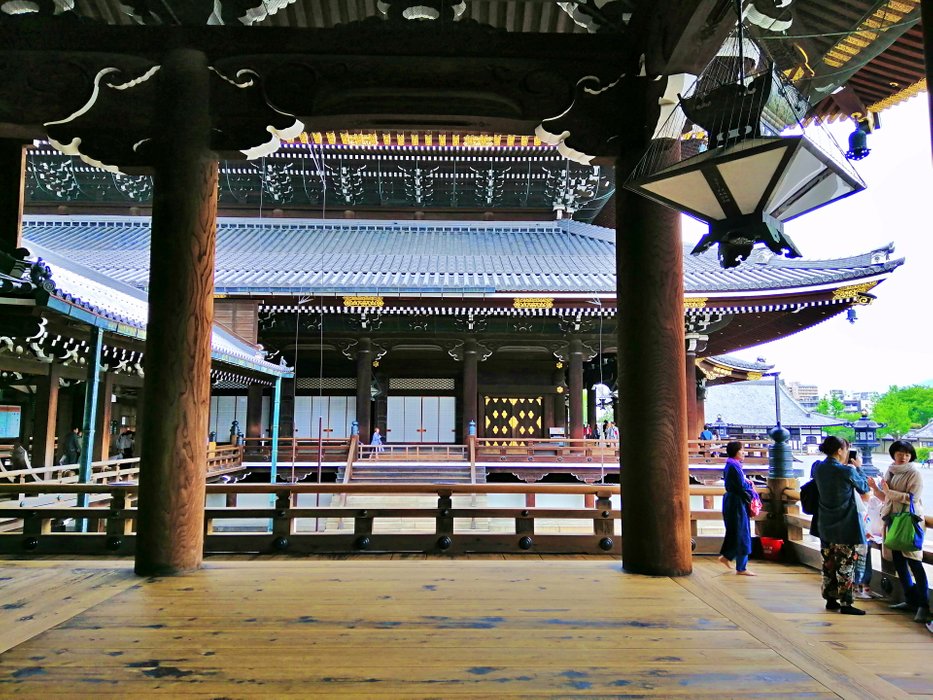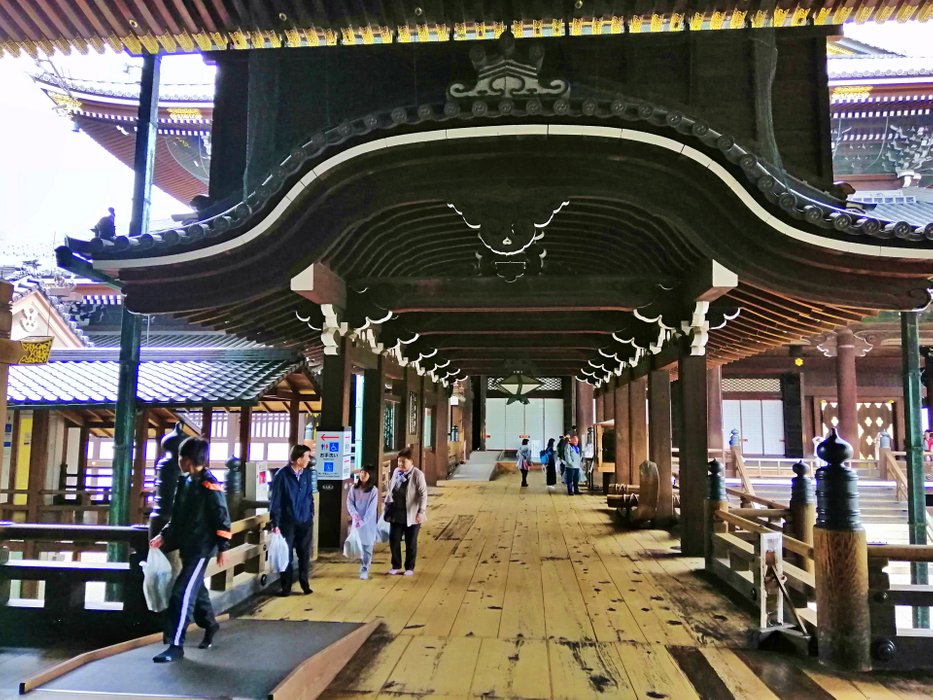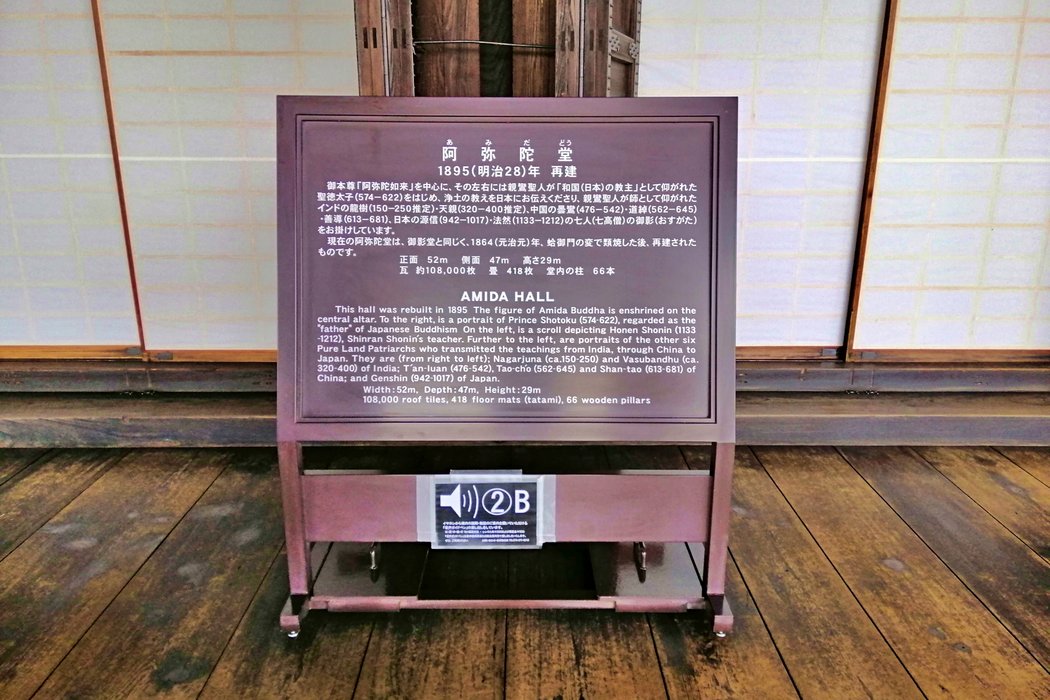 ---
Some little floral touches are also part of the scene to enhance the place, which will strongly please my 2 sisters and my wife who will also devote herself to taking pictures of which only she has the secret 😁
---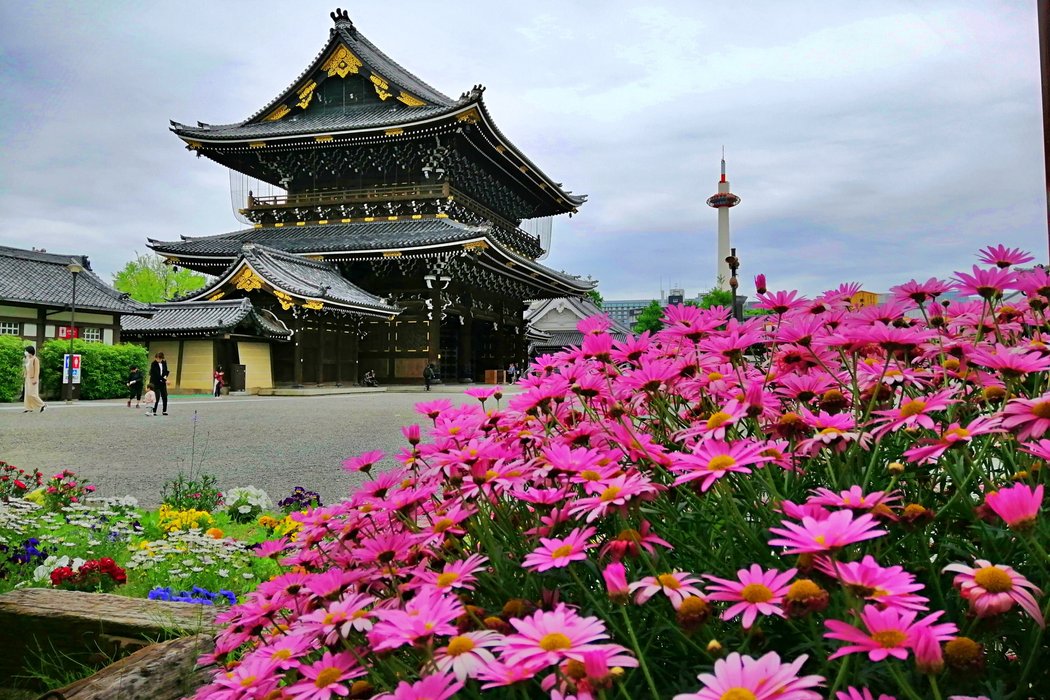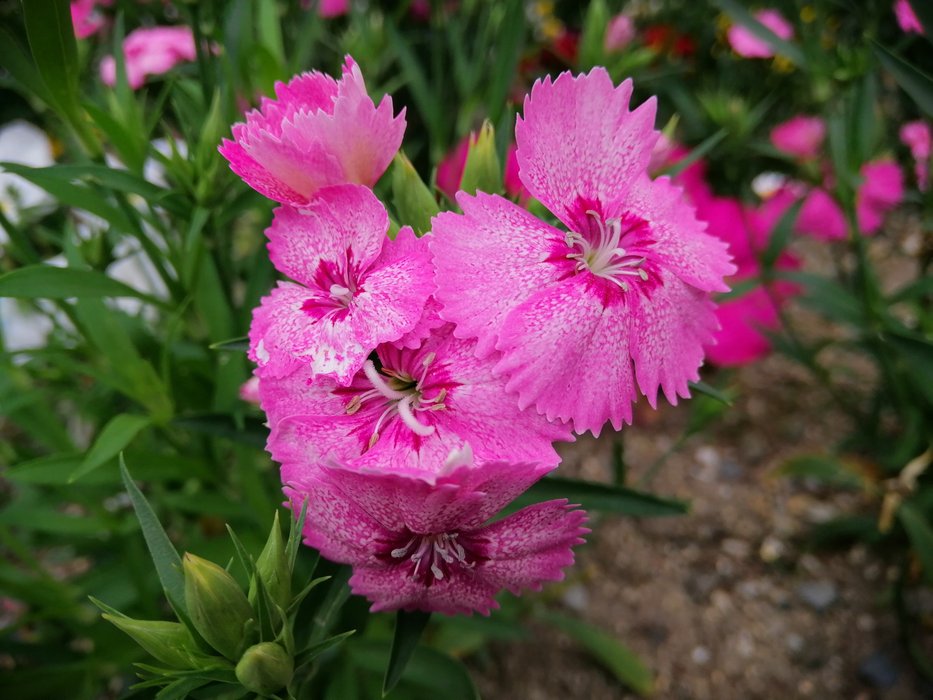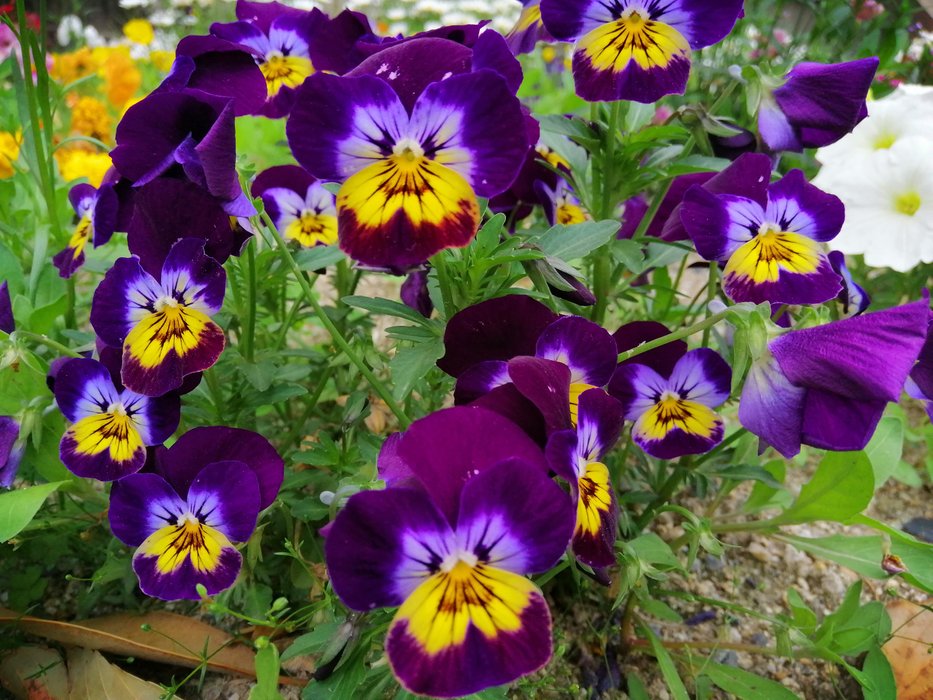 ---
We will finally have spent several hours on our first stop, it promises for the future because for the moment we have not been far away 😂 We contemplate one last time the map of this marvelous place before heading, this time, towards the colossal main entrance.
---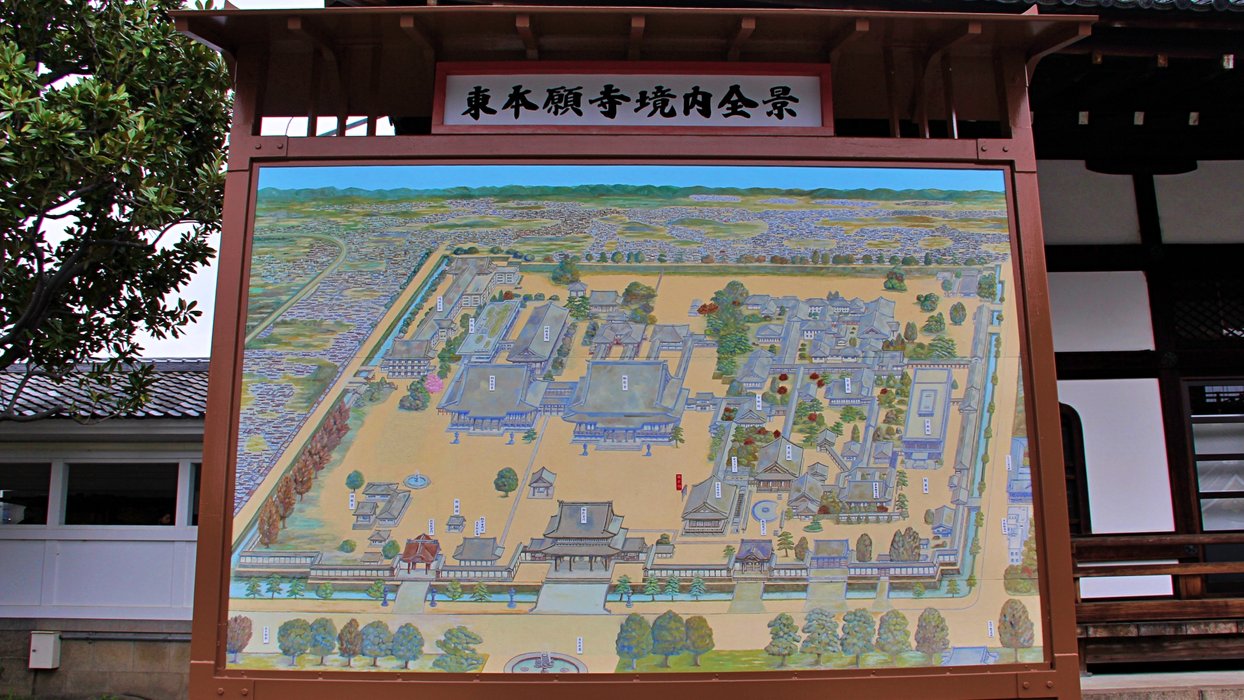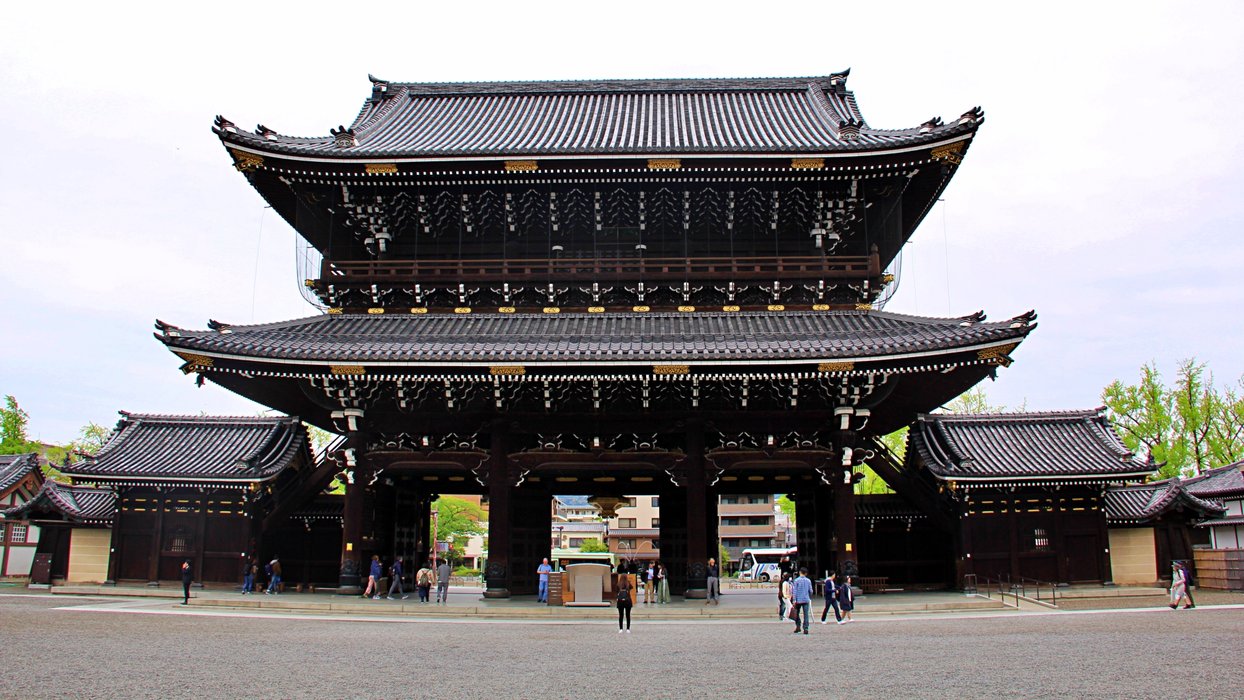 ---
So here we go, this time to the Nishiki market, stopping here and there when something hits us like a Shiba (a breed of dog that I particularly like), an old Austin mini in front of a typical restaurant or an ordinary cat for me.
---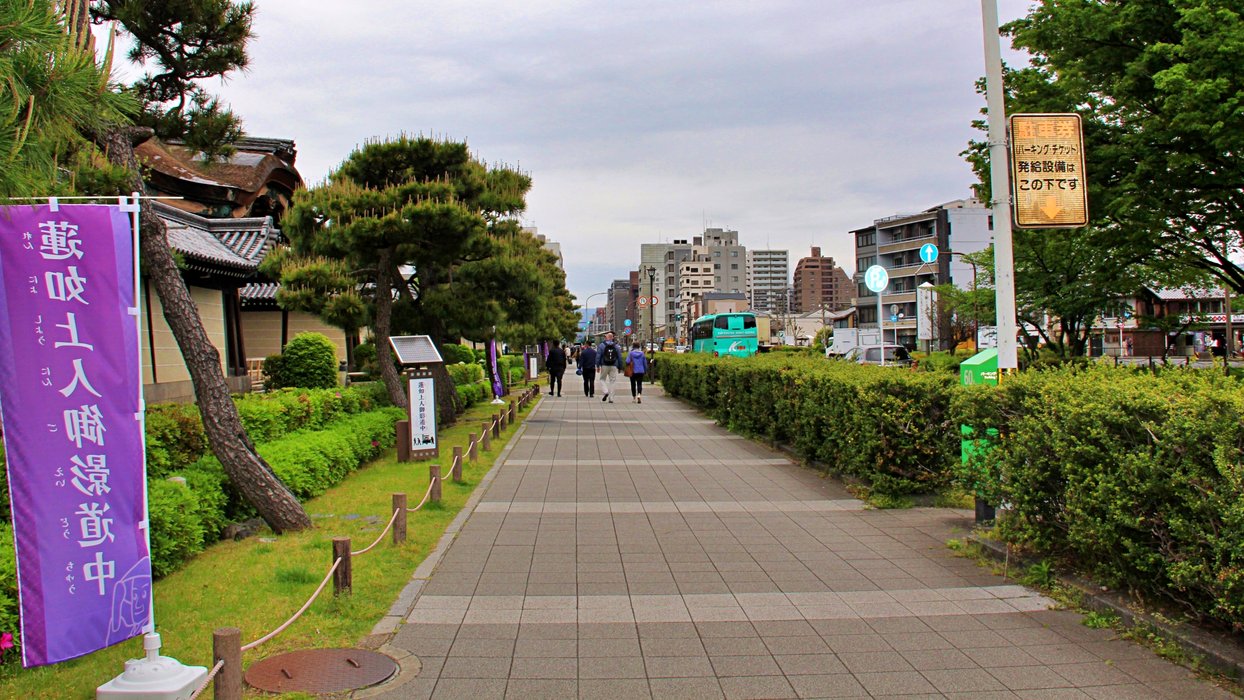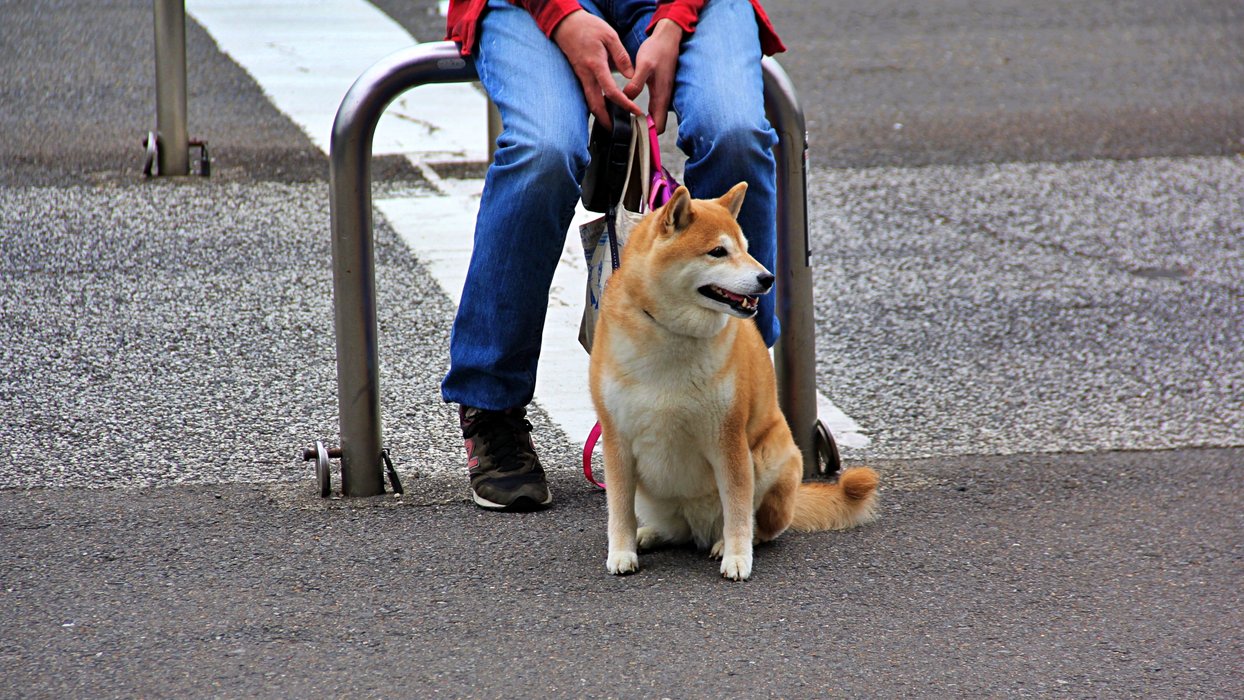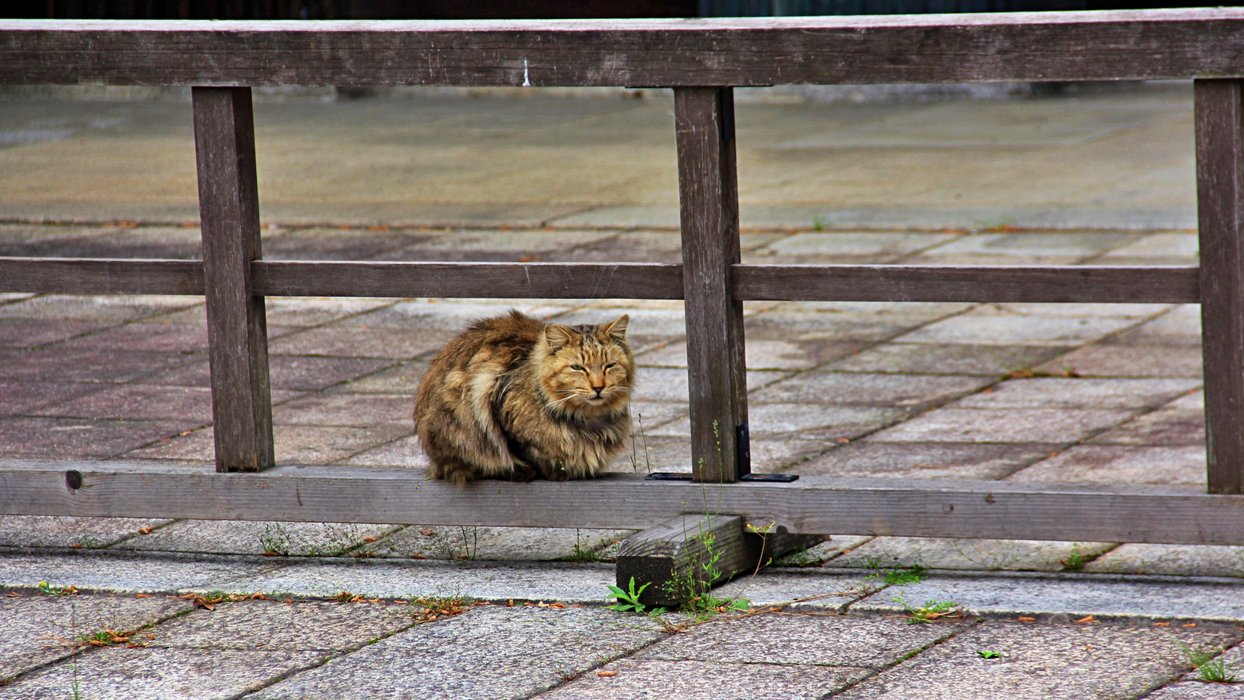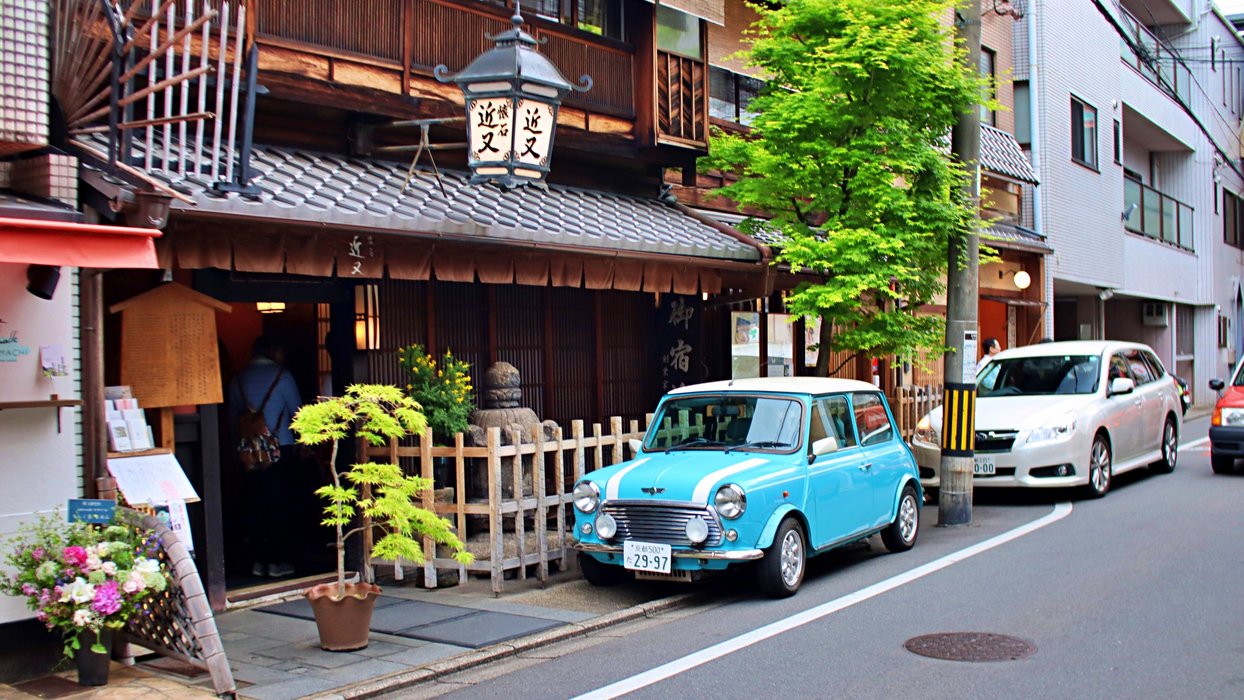 ---
Small temple, shops with unusual or even extravagant fronts, children returning from baseball... for my sisters and my wife.
---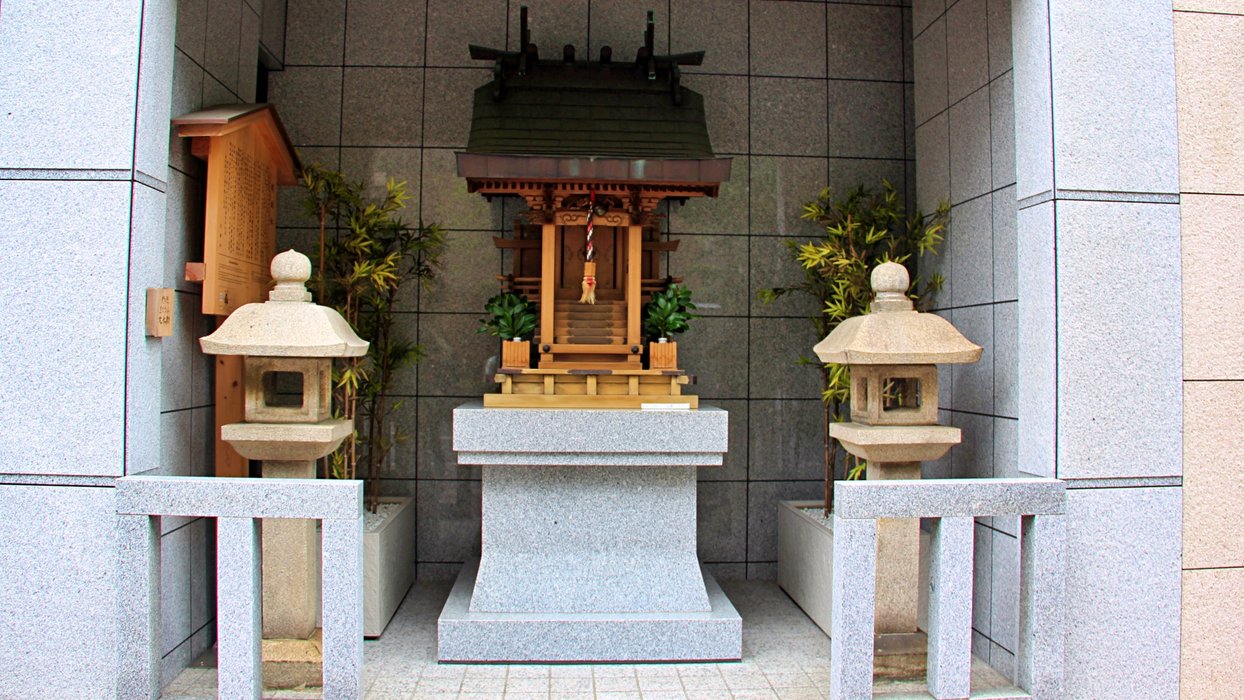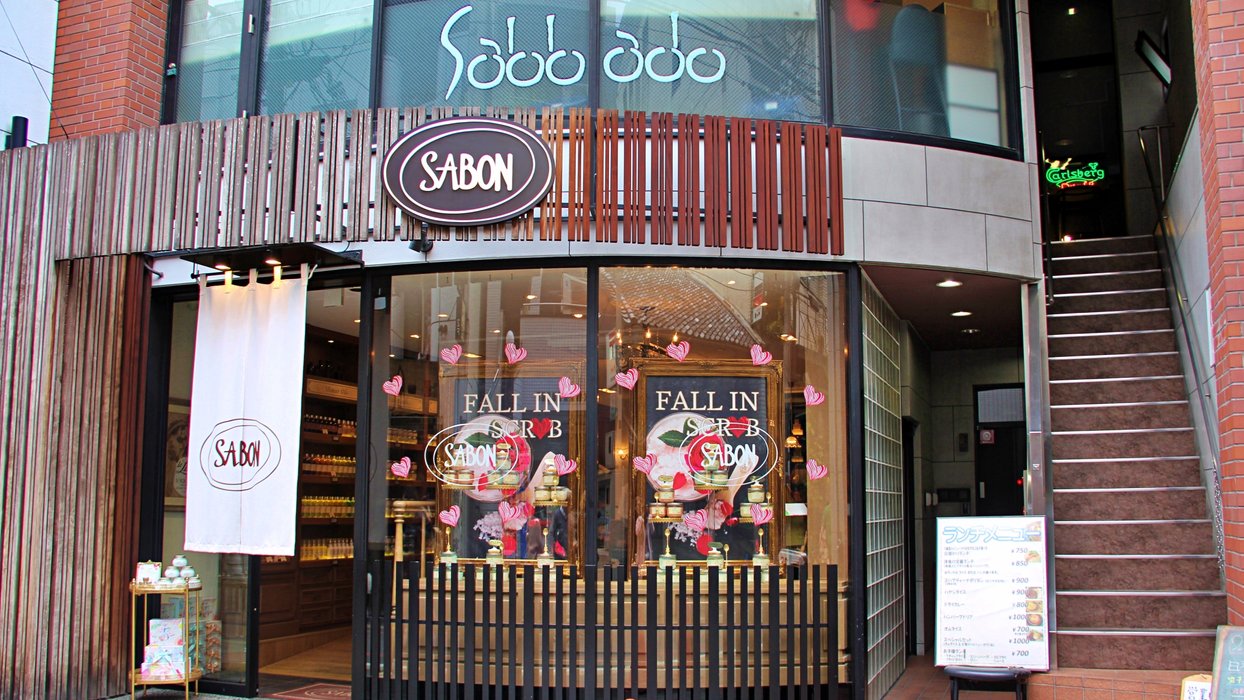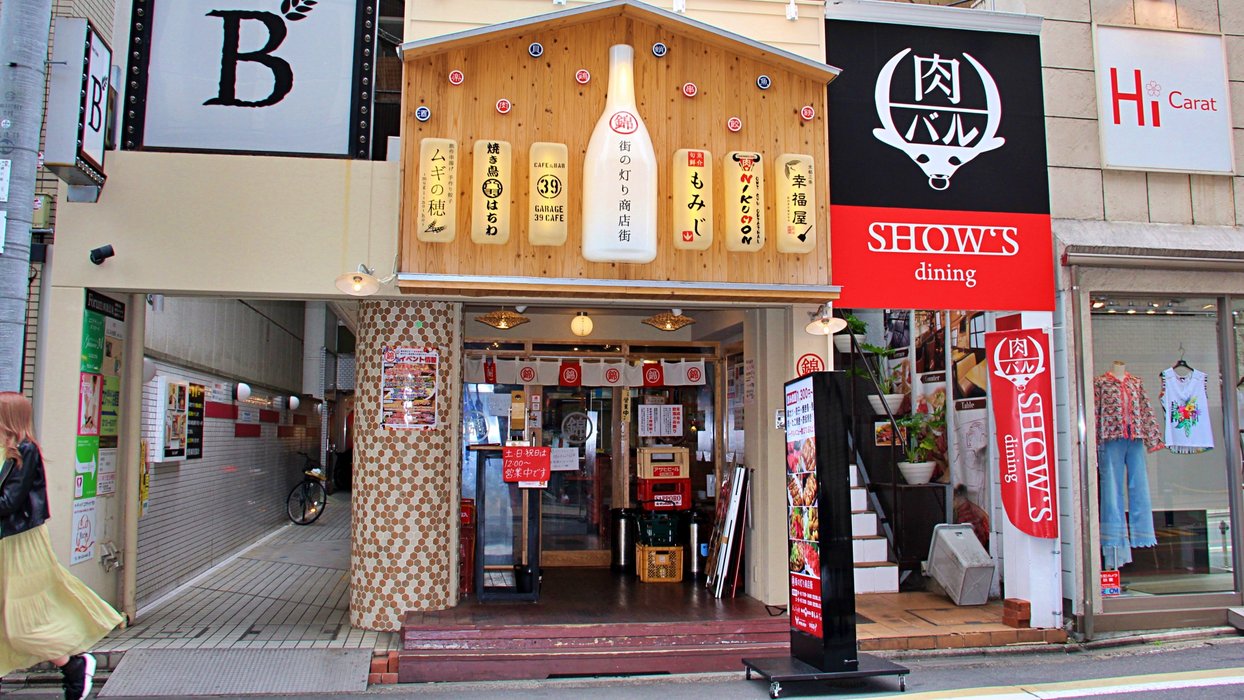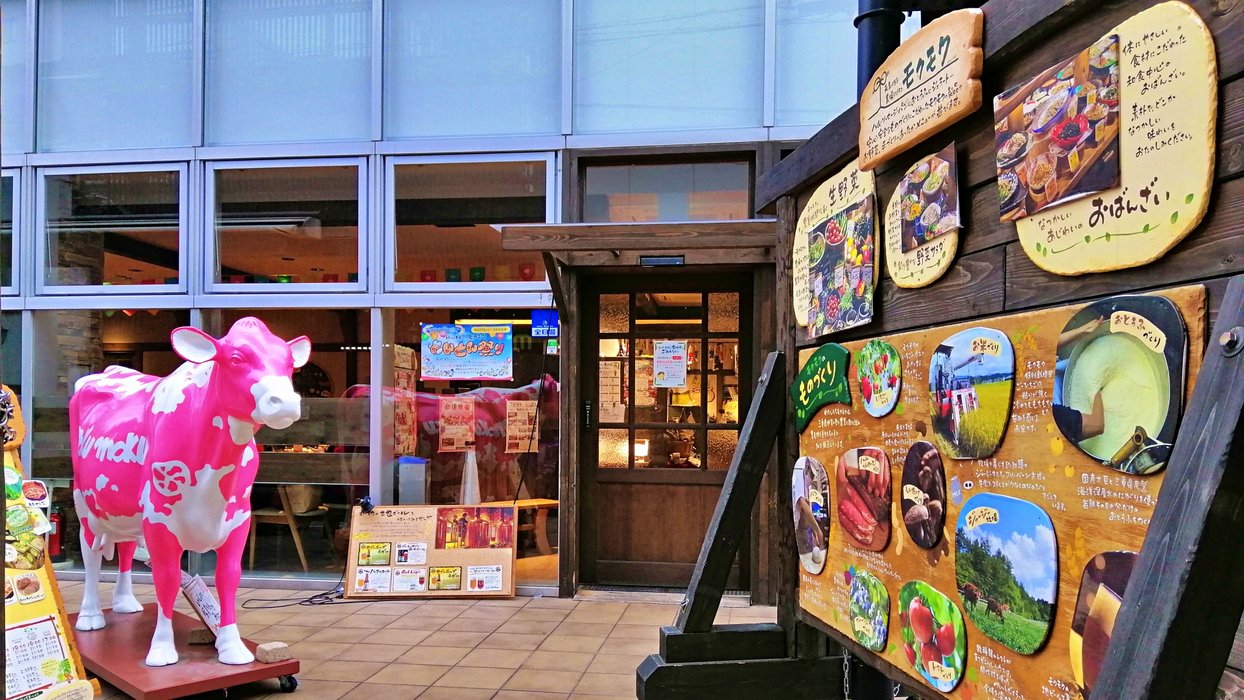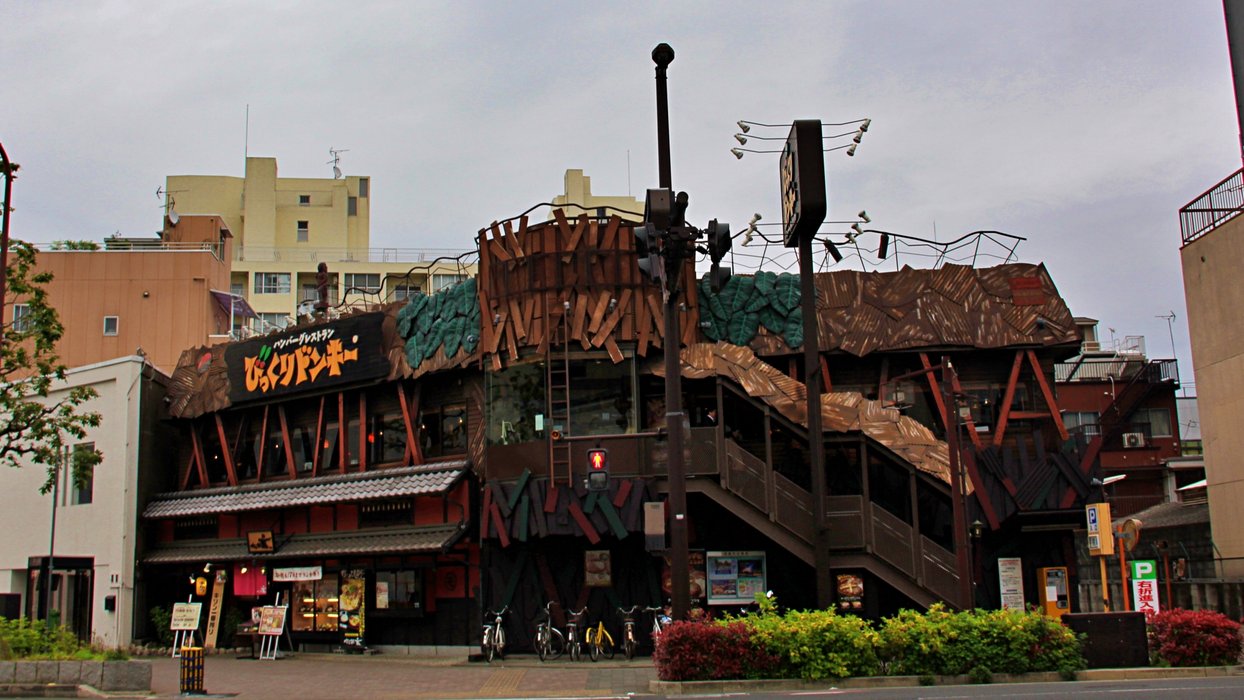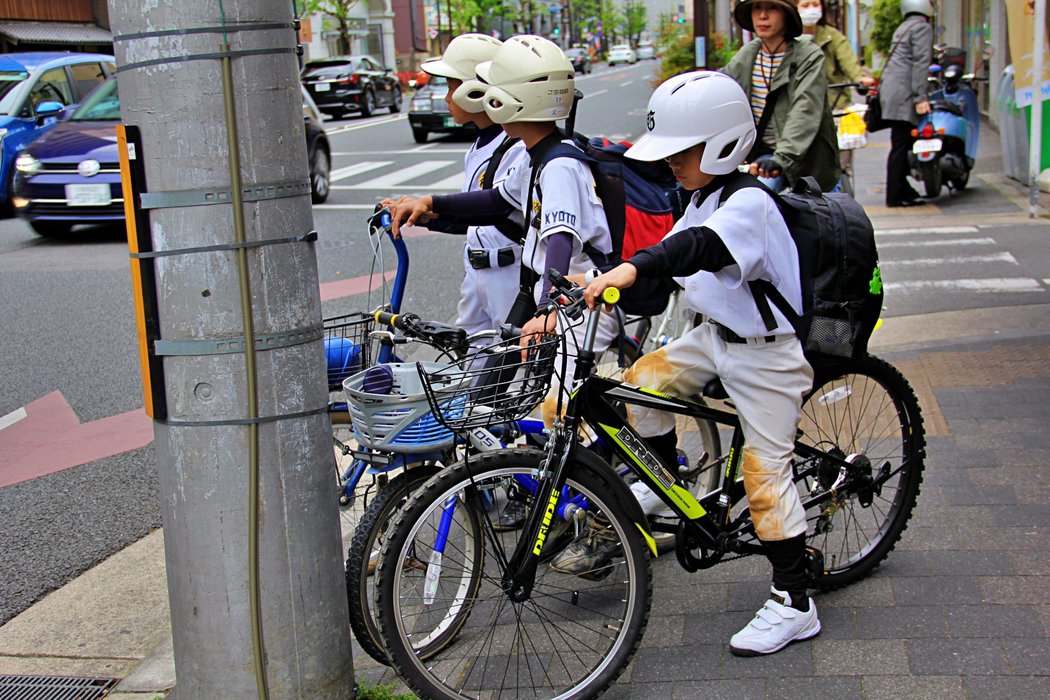 ---
Once again we will have taken our time 😂 The lunch hour is well behind us when we finally took our first steps into Nishiki Market (錦市場, Nishiki Ichiba), a five block long shopping street lined by more than one hundred shops and restaurants. Known as "Kyoto's Kitchen", it's a very lively and busy place all day. You can find here fresh seafood, seasonal foods, Kyoto specialties and more...
---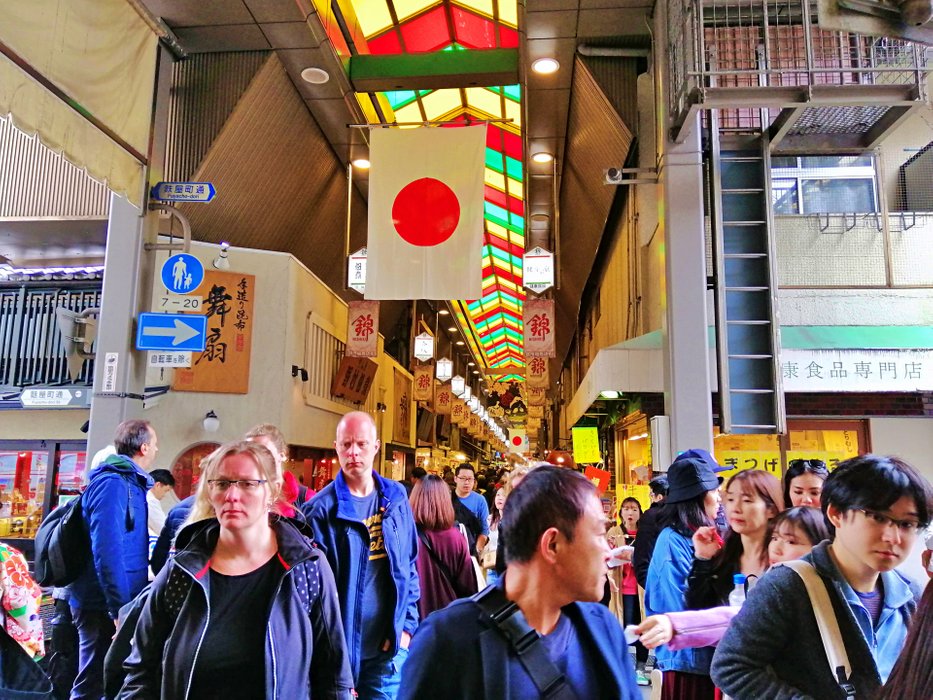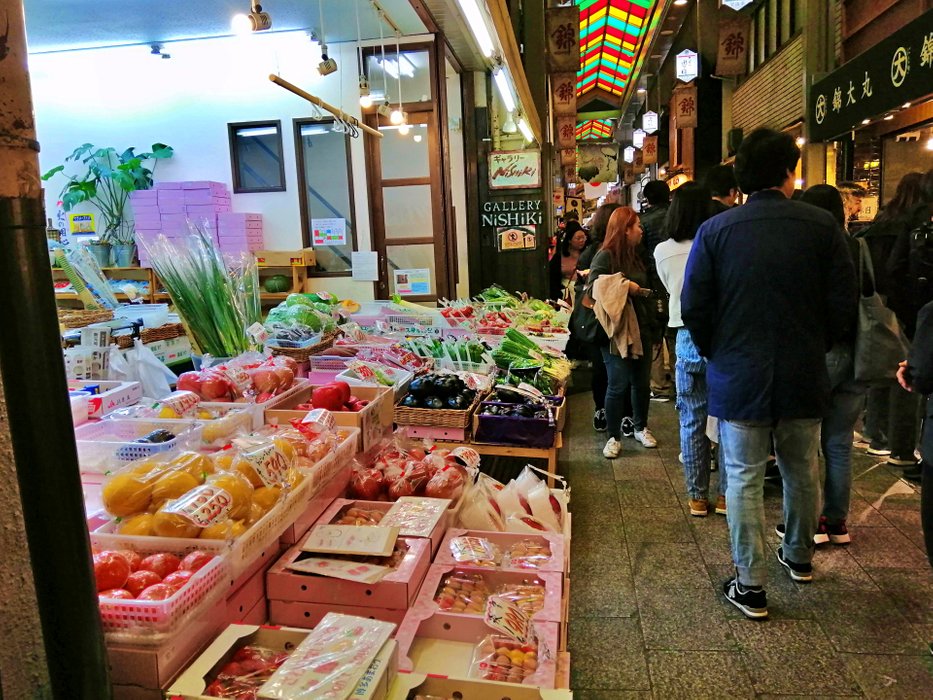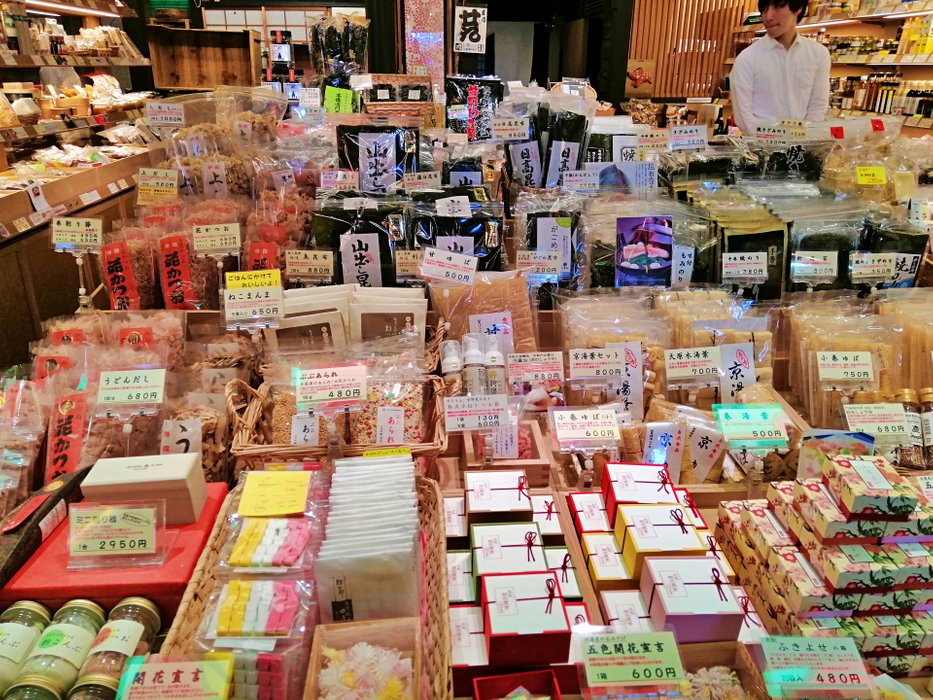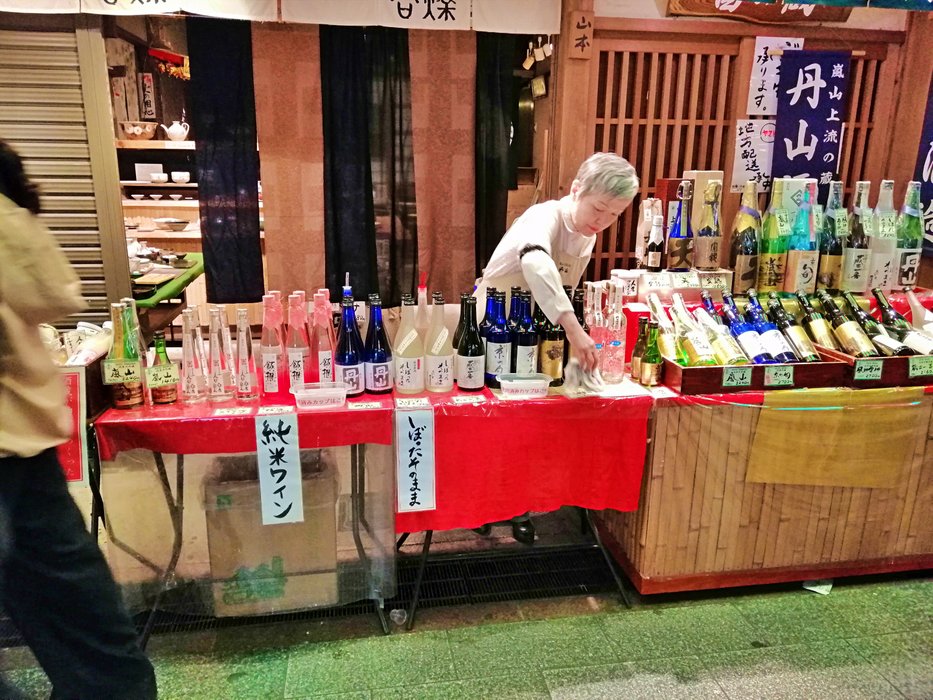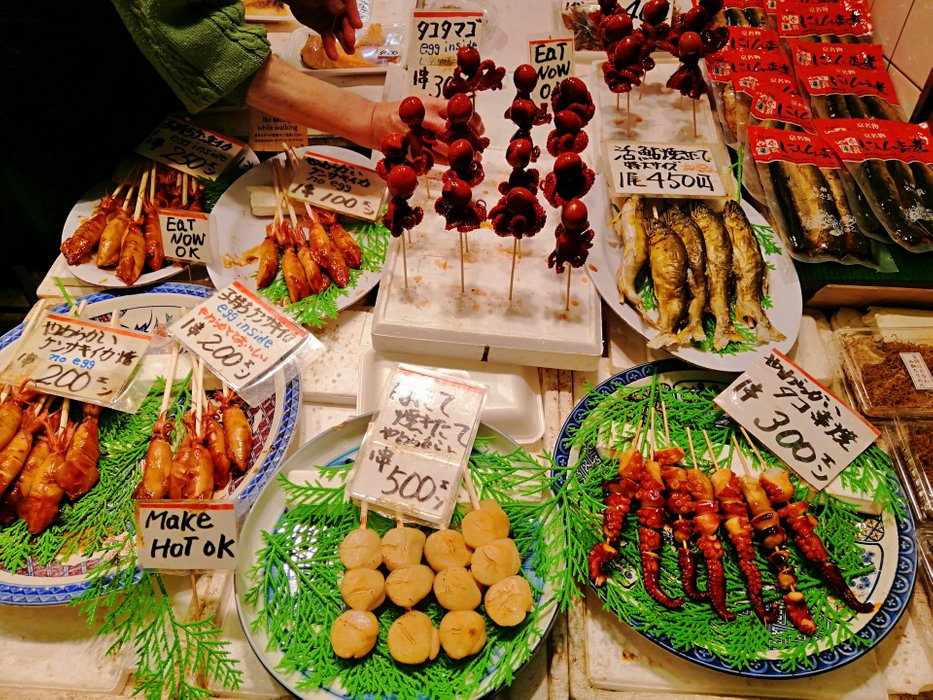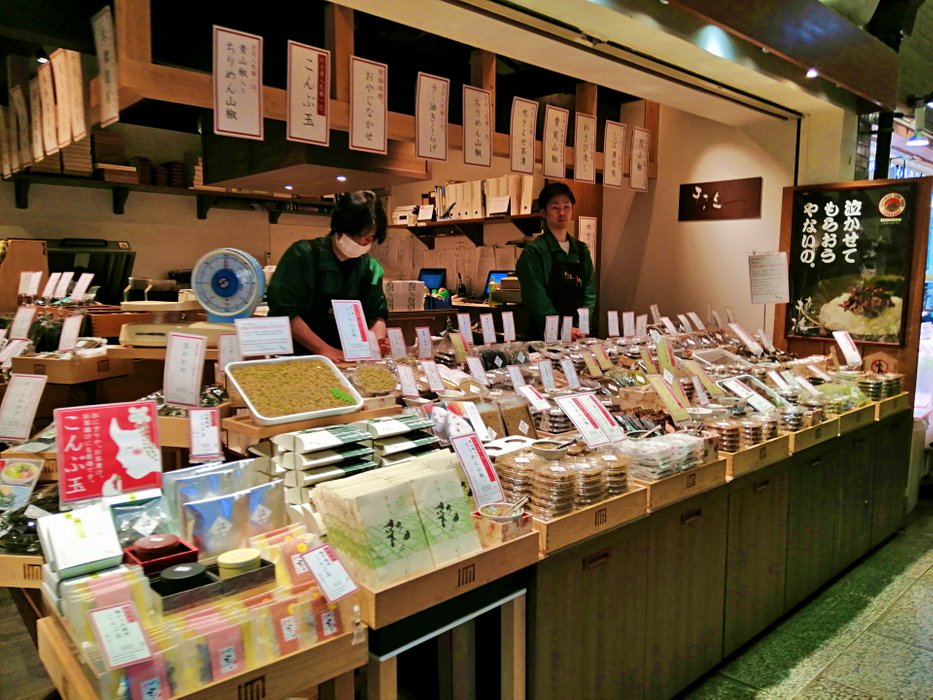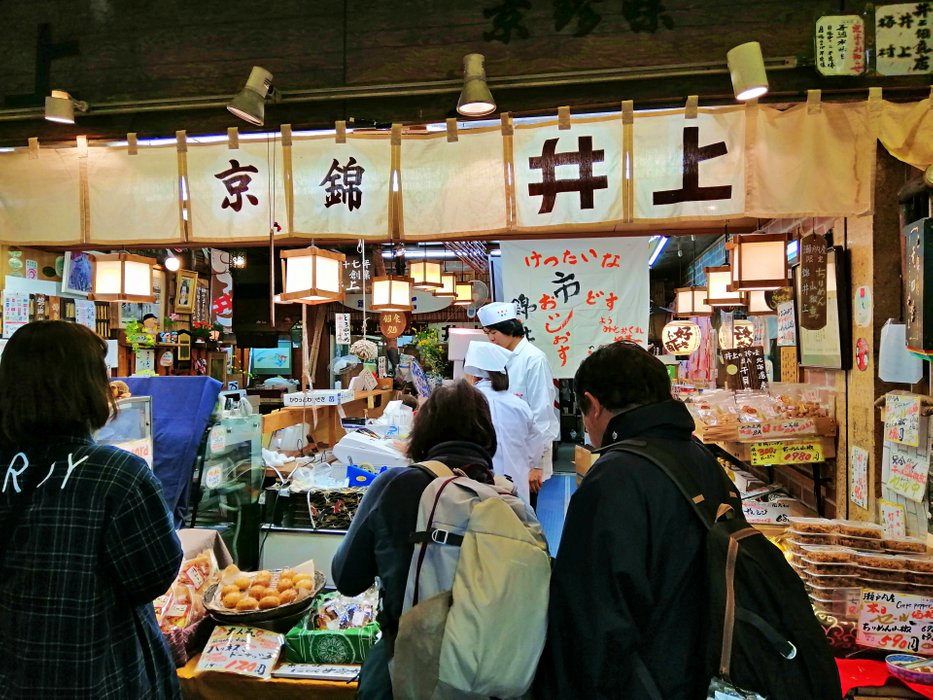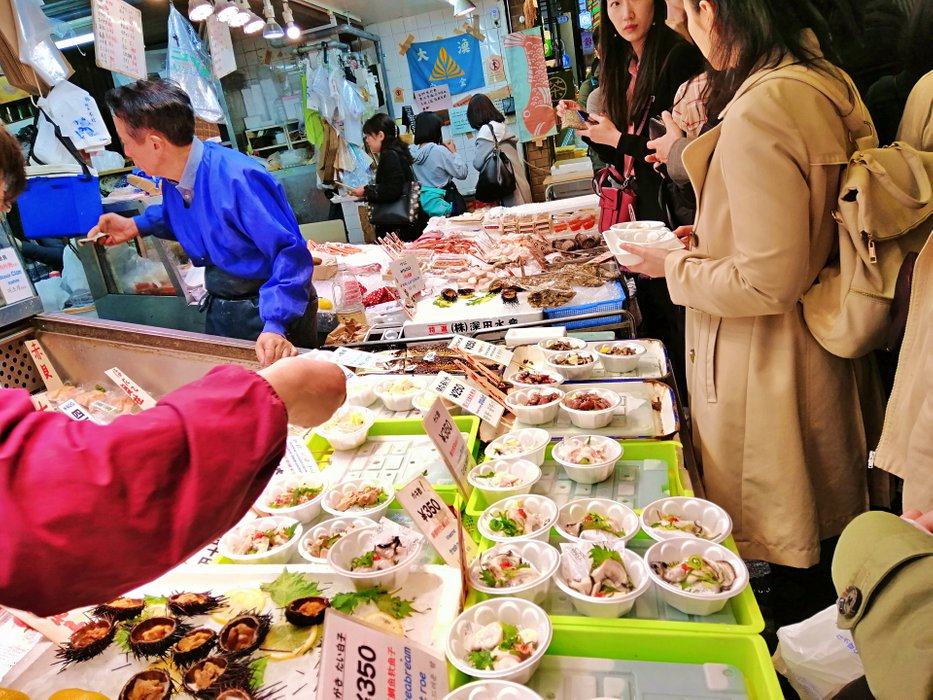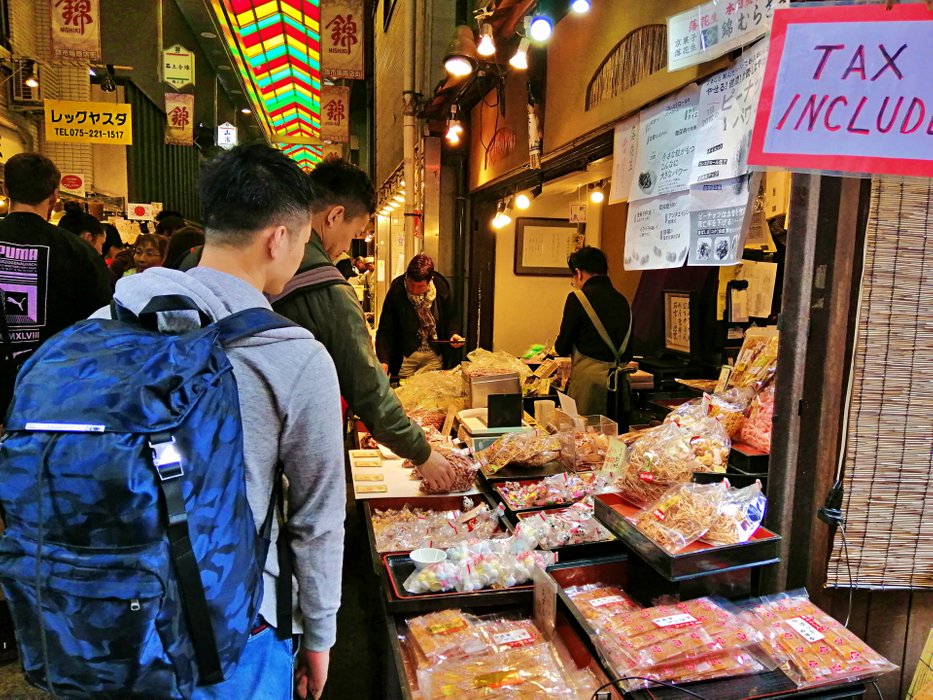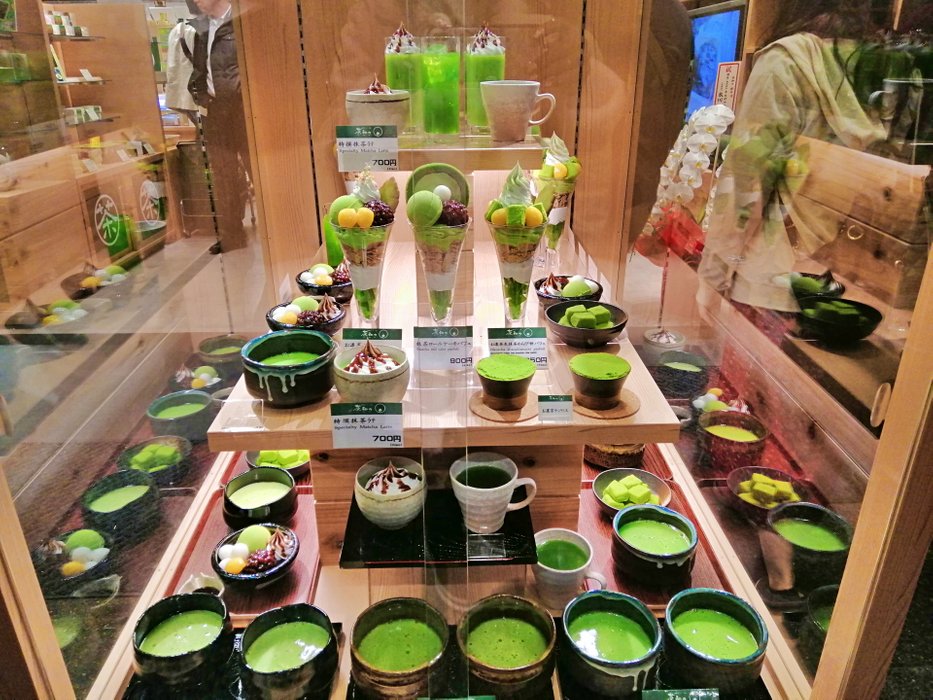 ---
Only a few meters from the end, our stomachs begged for our pity, our compassion to kindly feed them with this food whose flavor did not stop tempting our senses all along the market. We therefore had no choice but to meet their expectations by satisfying them as best we could.
We set our sights on what seemed like a charming little restaurant.
---
---
And that's when we found ourselves going down into the beast's lair 🤣
---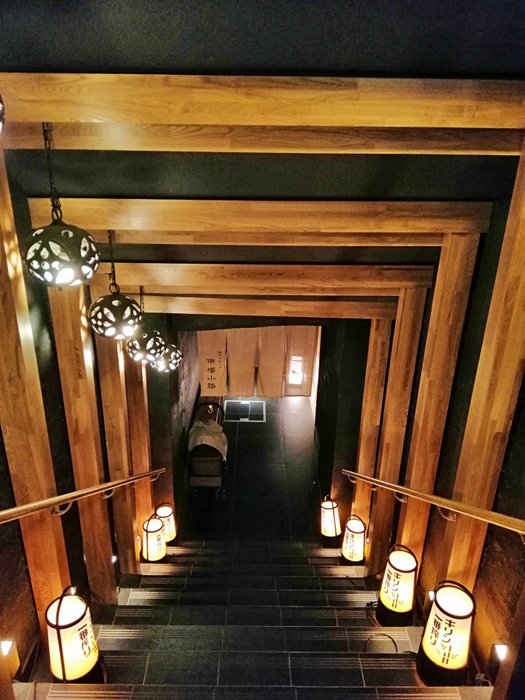 ---
I love this type of place which at first glance doesn't look like much, but which once inside reveals all its assets!
---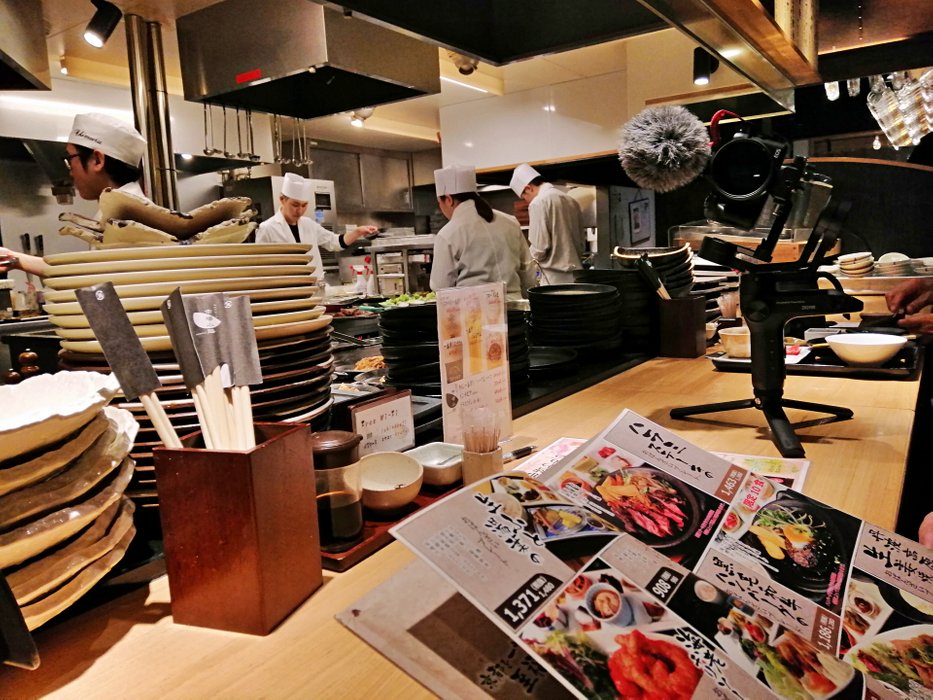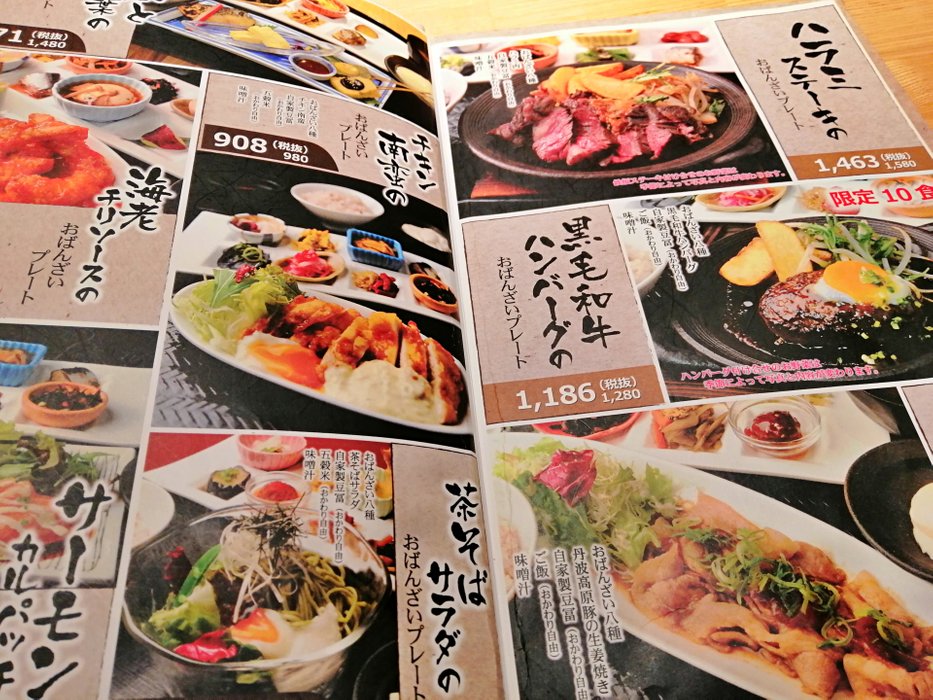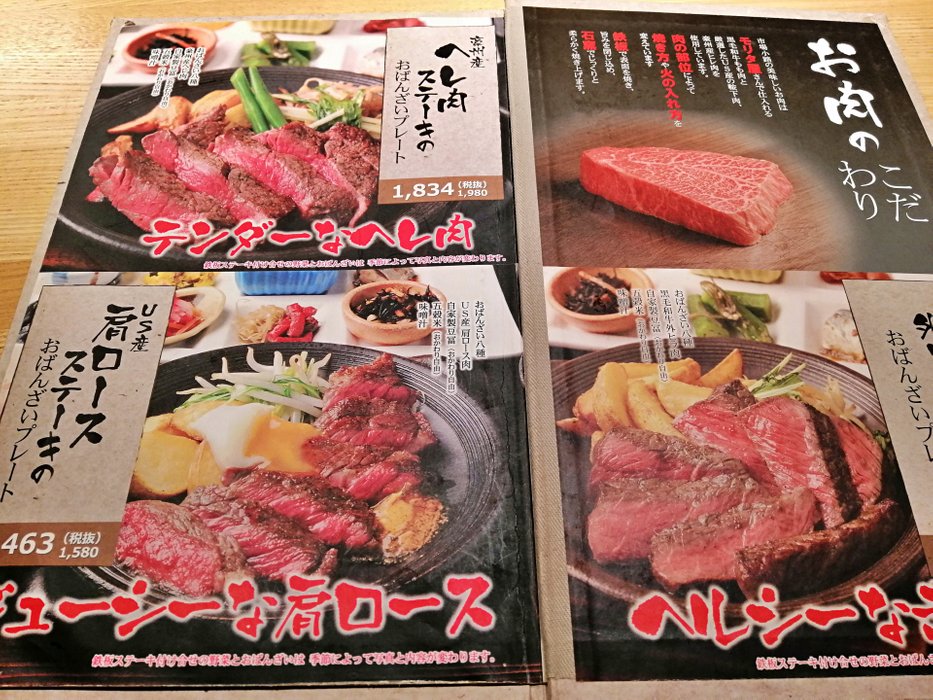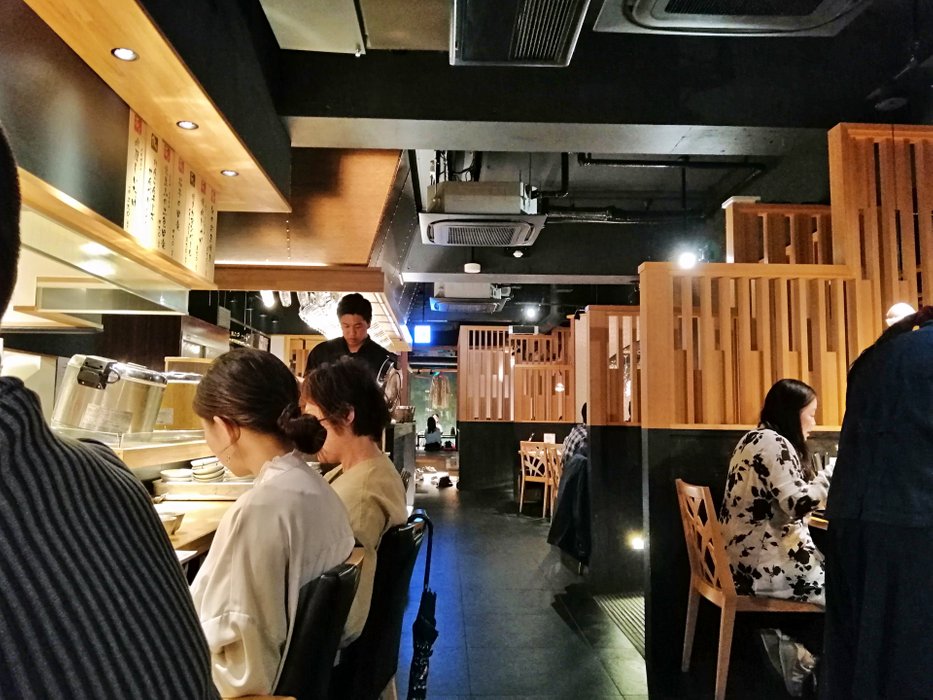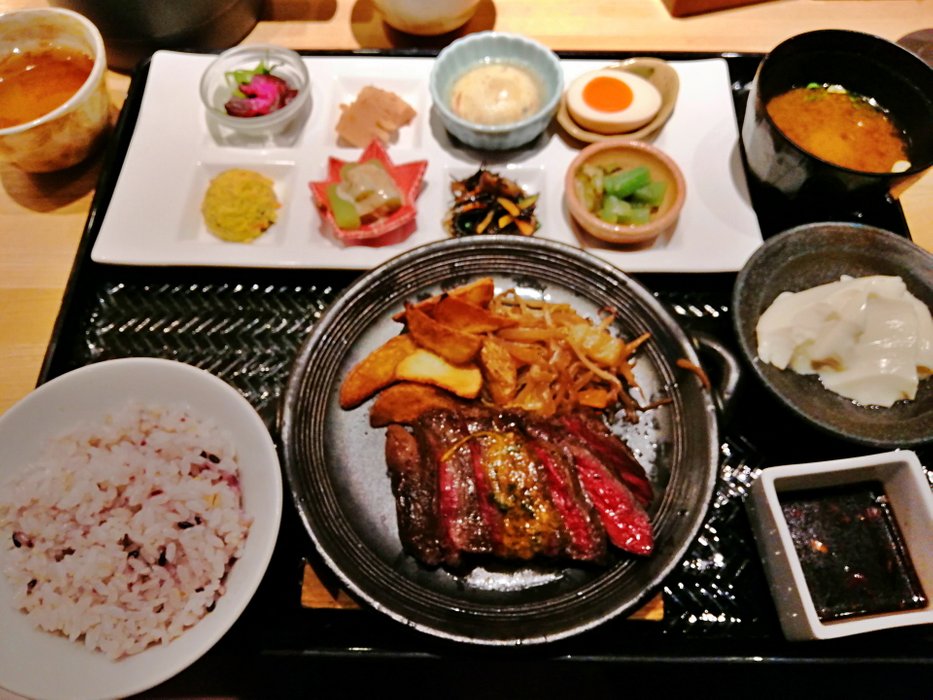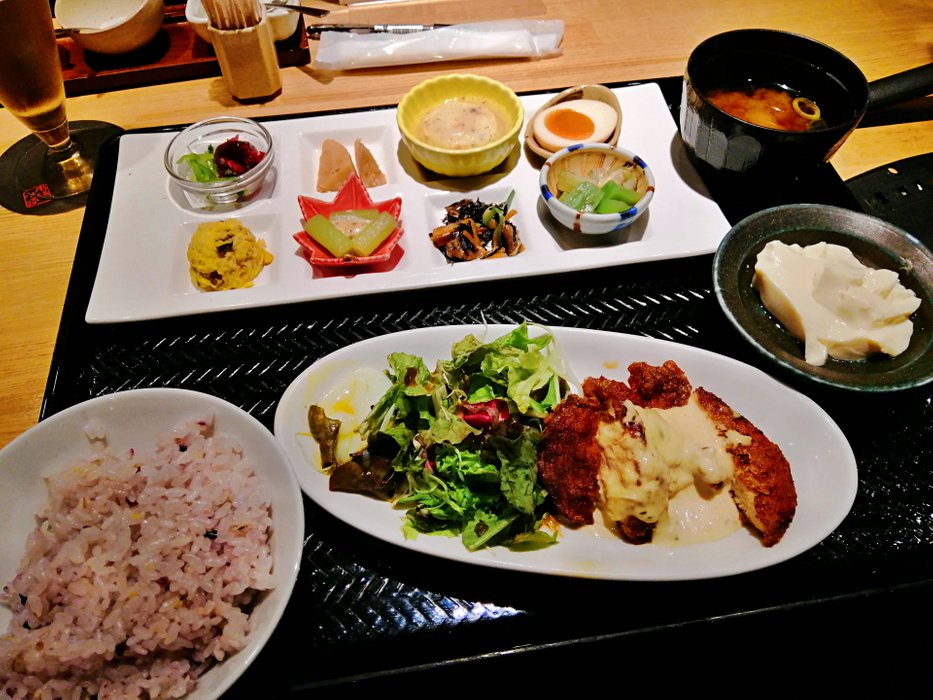 ---
Having regained energy, we were able to continue our journey starting with the small temple at the end of the market. First we saw the only Torii (gate) marking the entrance to the temple in one place, which I must admit, is rather unusual.
---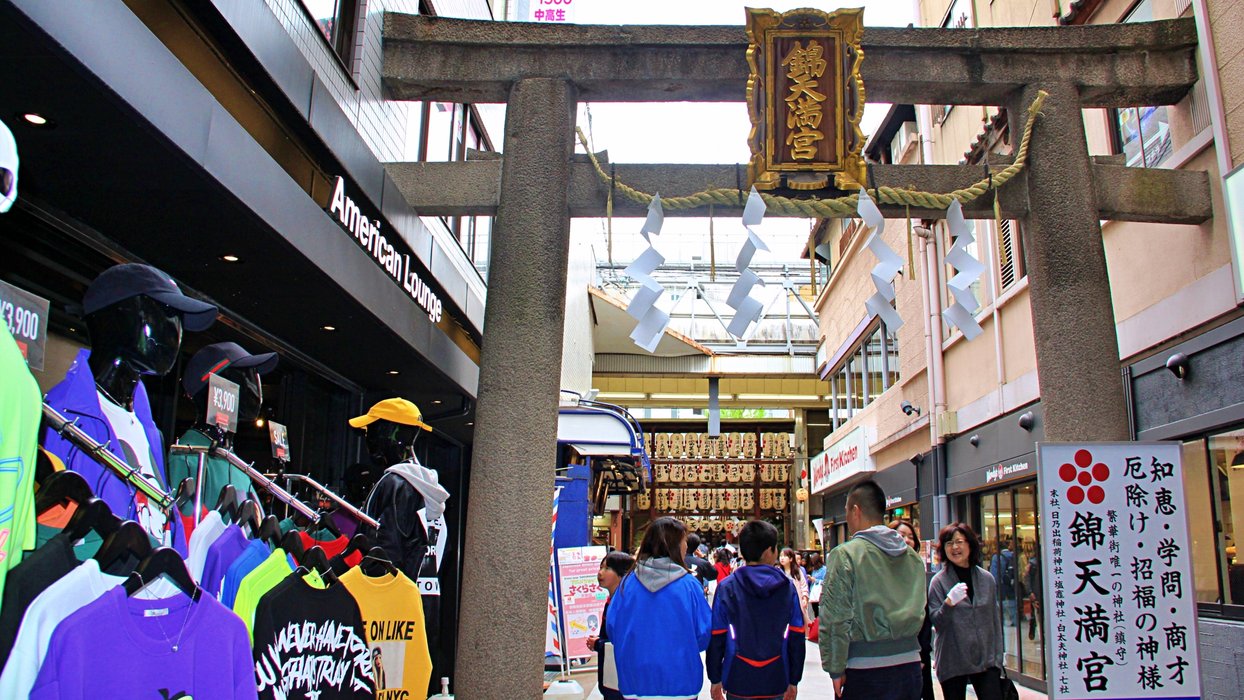 ---
The entrance of the temple is illuminated by Japanese lanterns.
---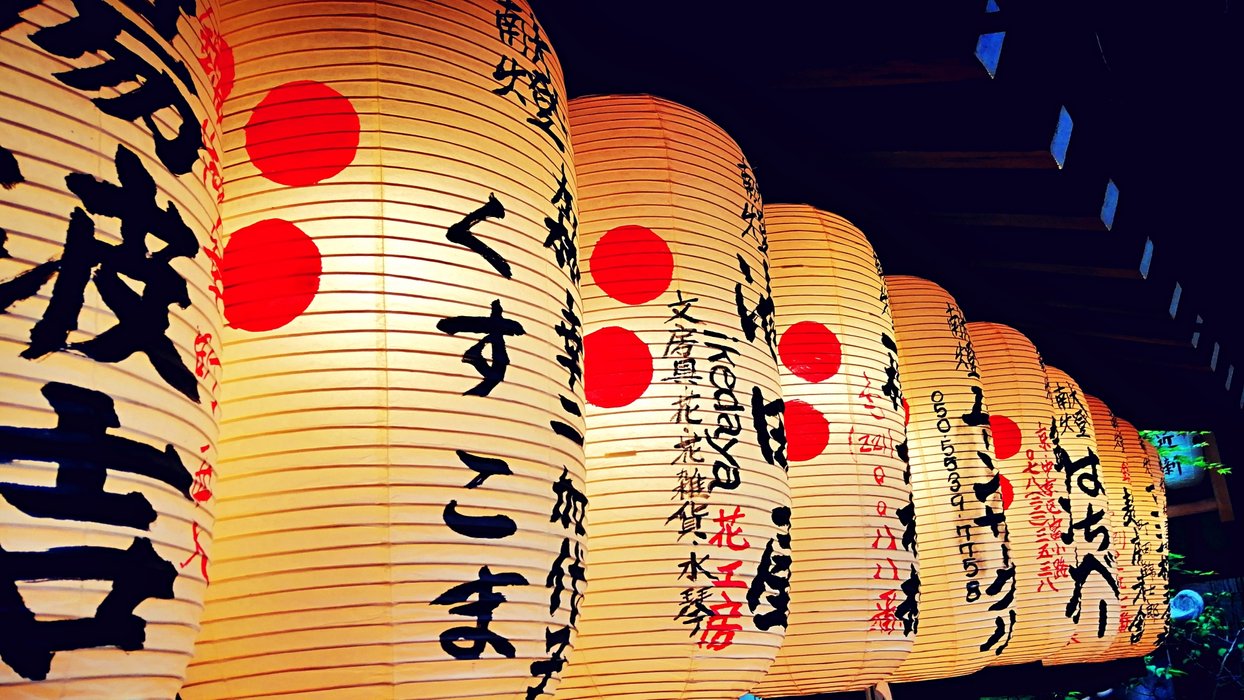 ---
Nishiki Tenmangu Shrine take its roots a thousand years ago, in the year 1003, when a temple called Kanki-ji was founded and a shrine enshrining Sugawara no Michizane, the god of learning, was also founded to protect the temple.
---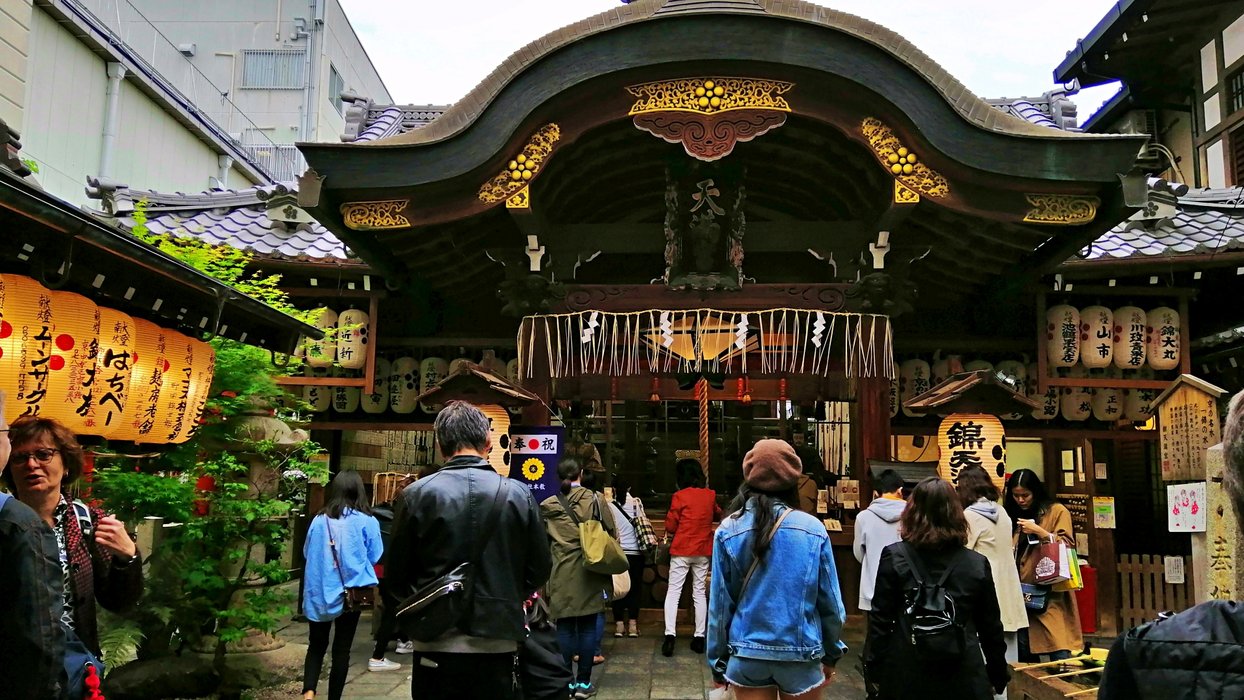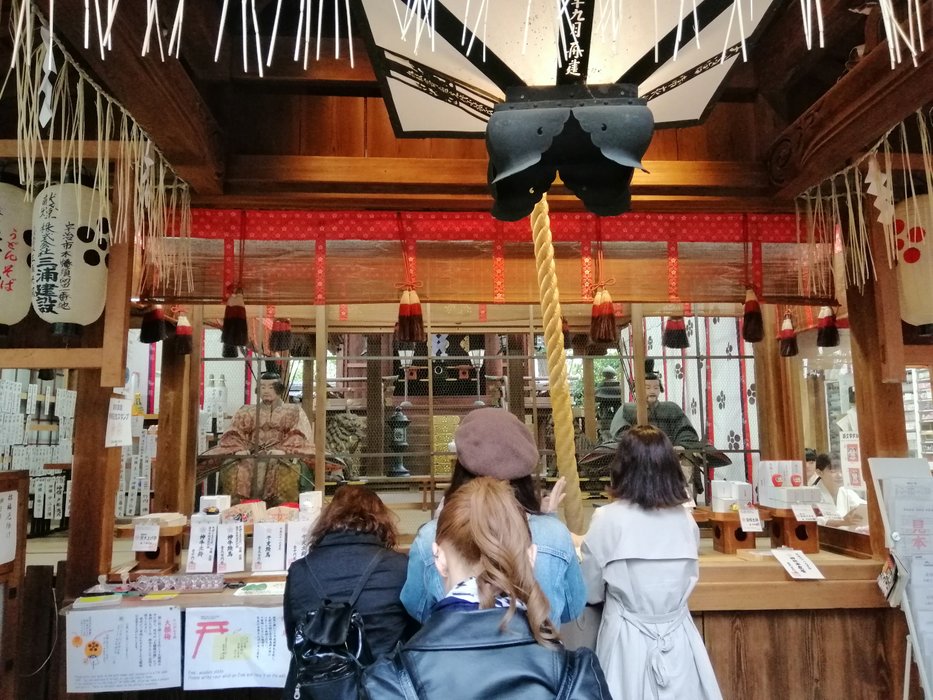 ---
10 years have passed since my last visit to this temple and yet I have the impression that I came here yesterday because things have remained the way they were, down to the smallest detail.
---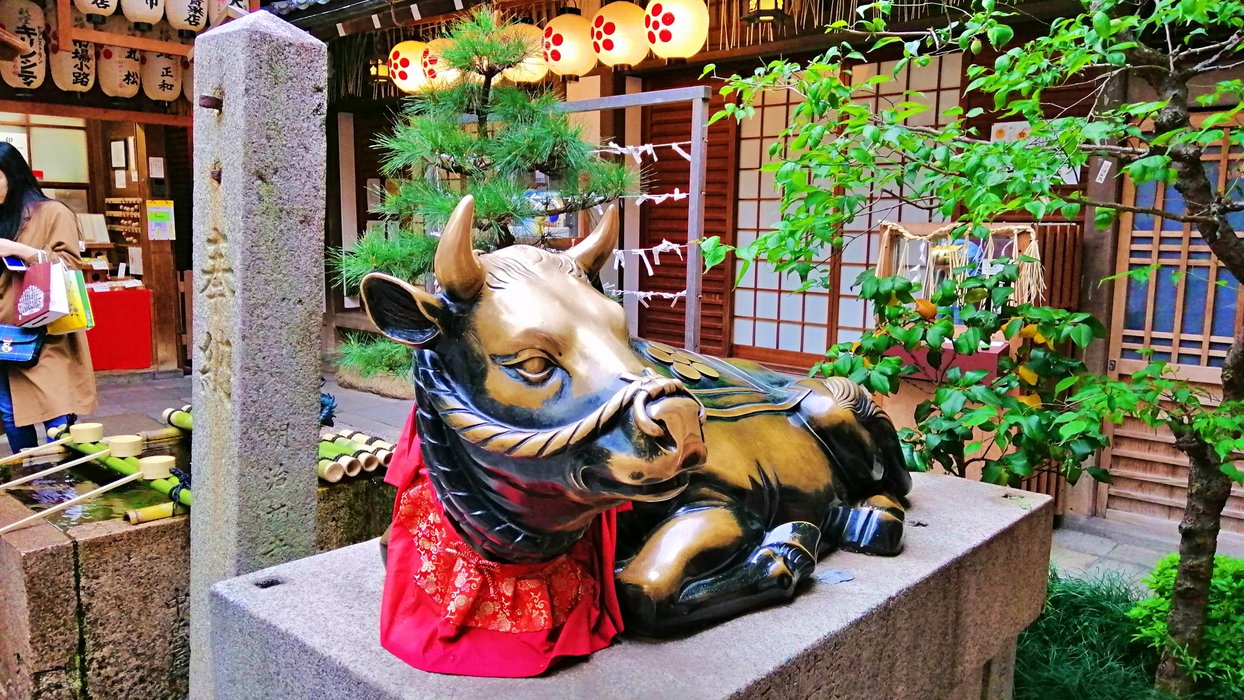 ---
The side of the temple also holds some very pretty surprises of a scarlet red!
---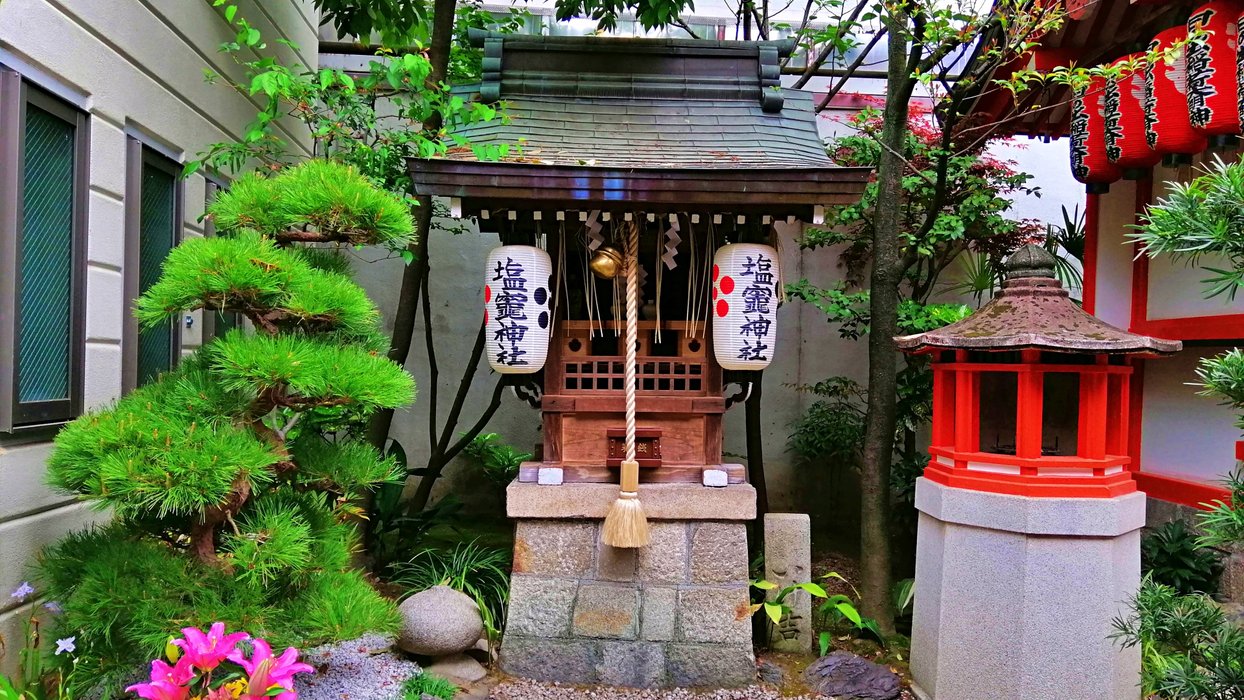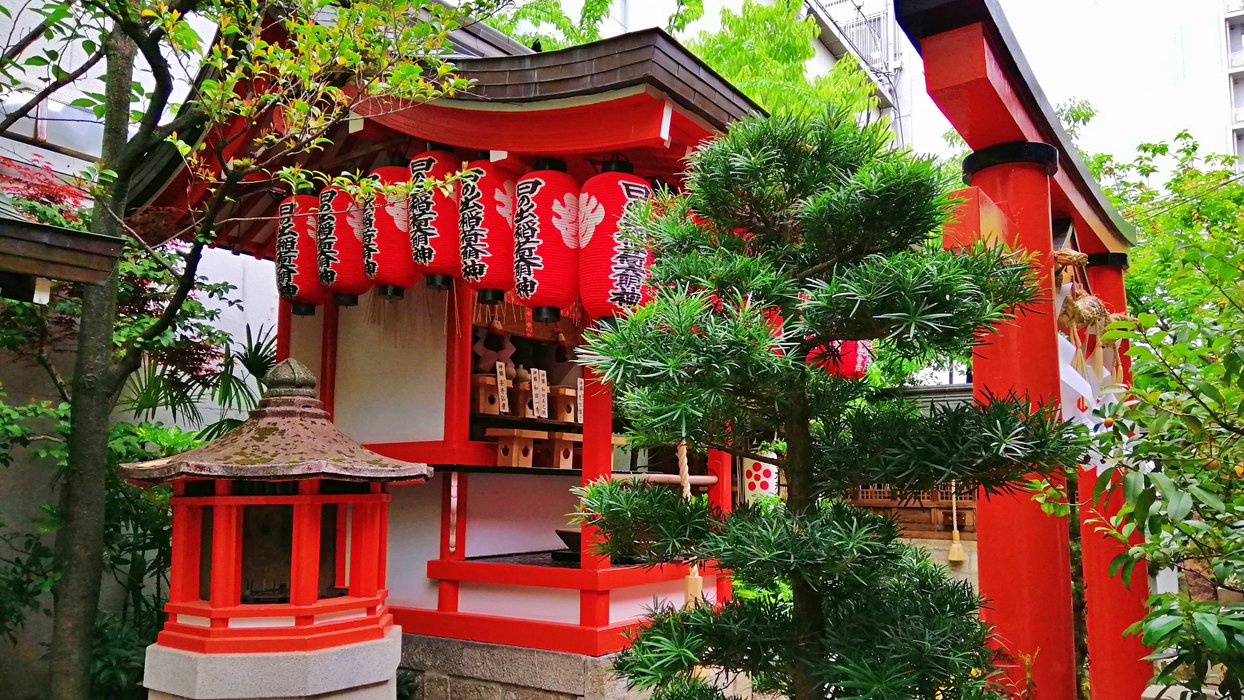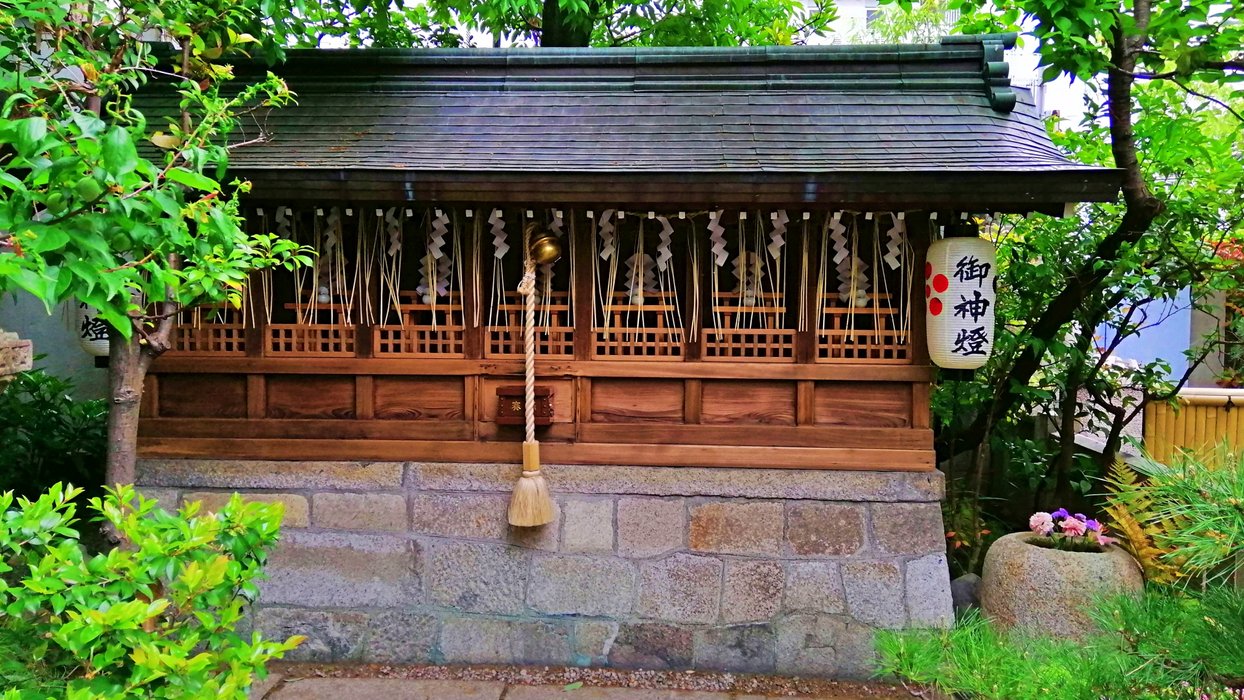 ---
The afternoon is already well underway, the weather is getting more and more threatening and we have barely reached the park of the imperial palace that it's starting to rain.
---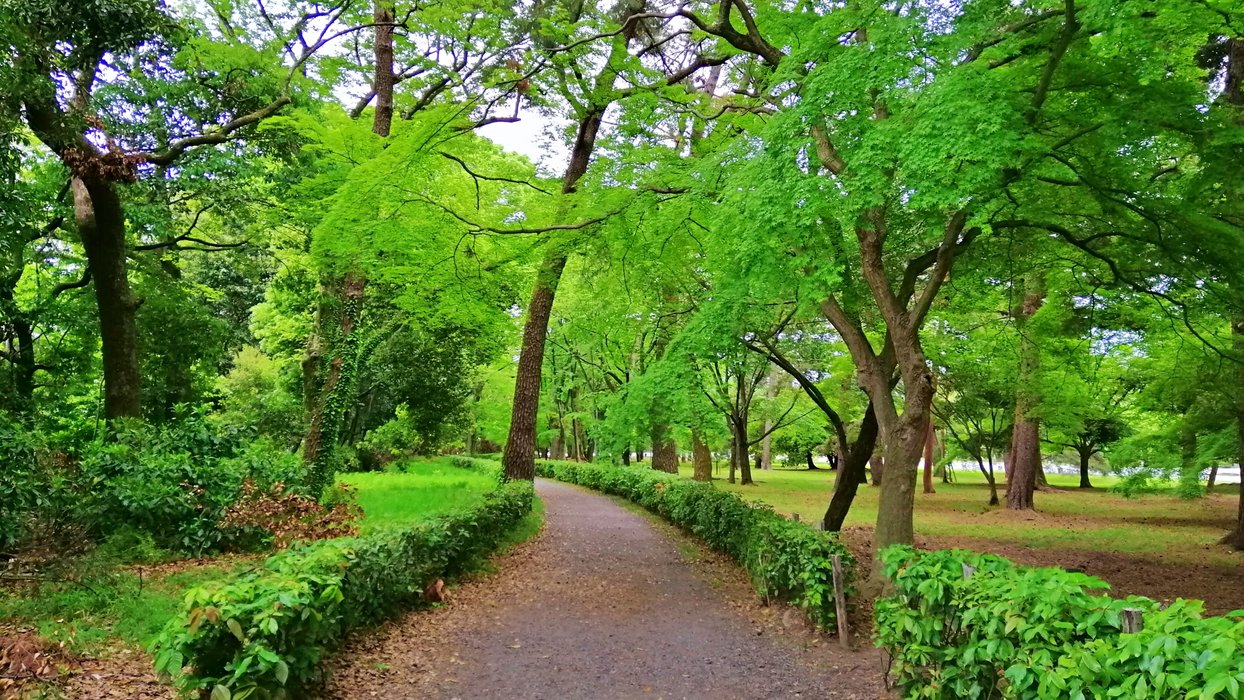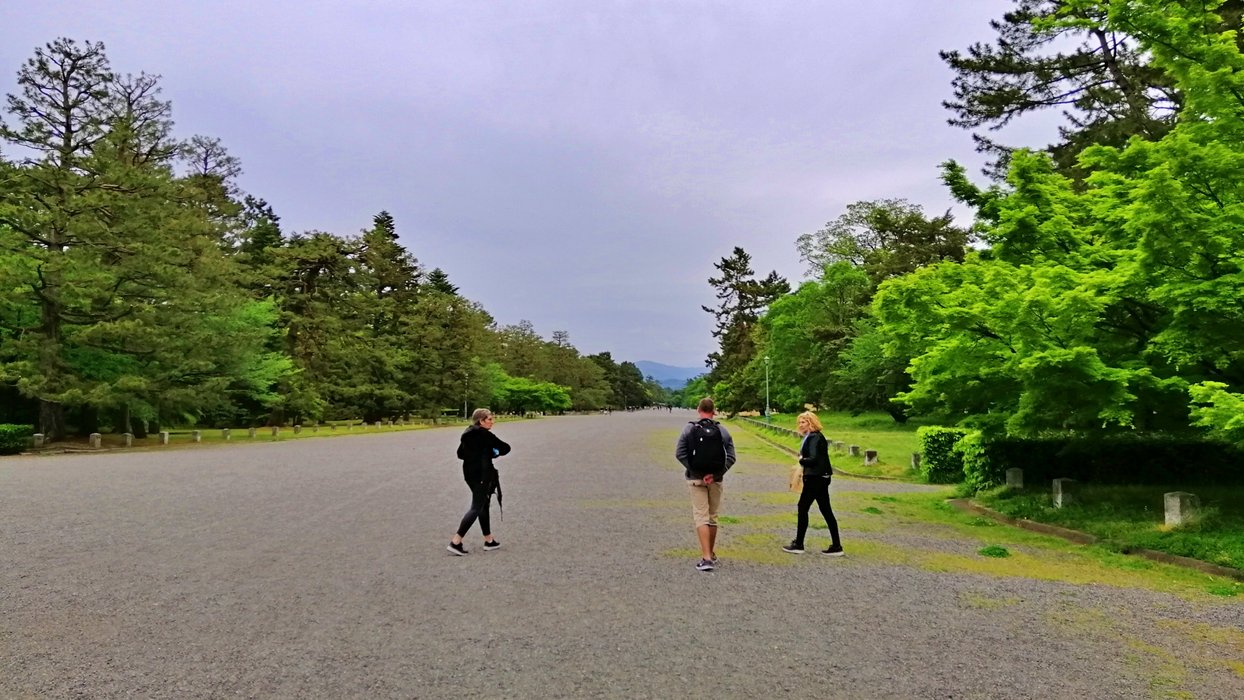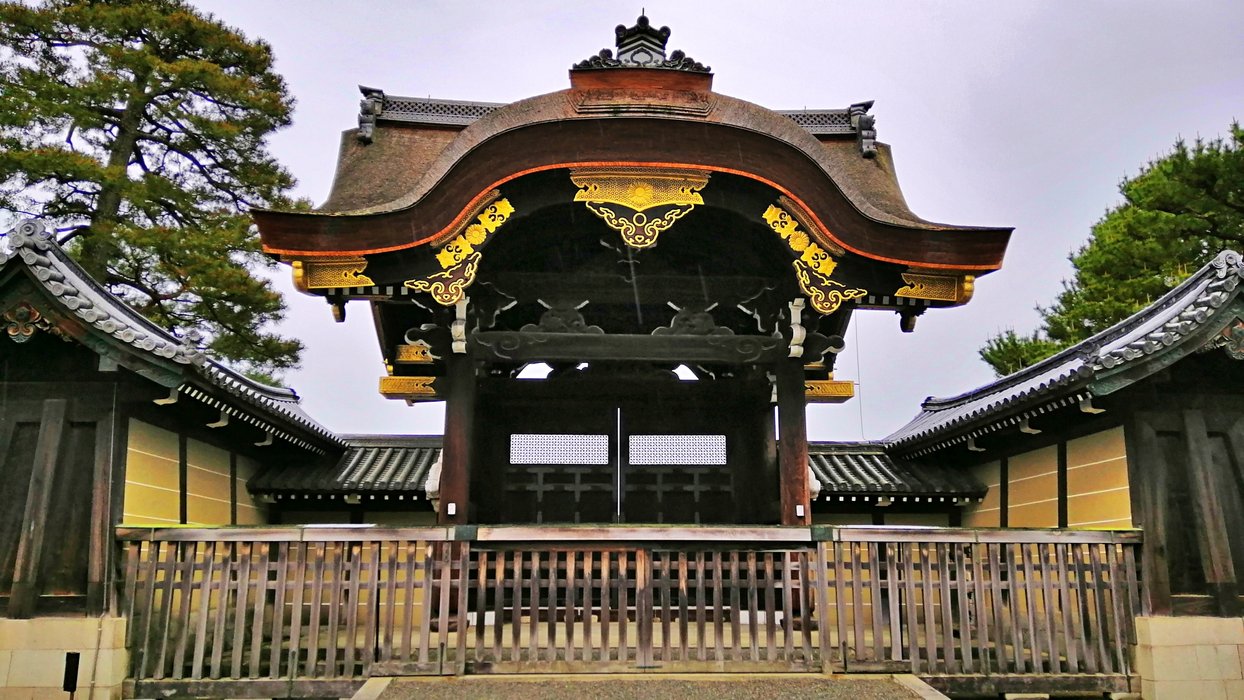 ---
So we stopped here for what was an extremely well-filled day and not far from about fifteen kilometers covered all day long.
I hope I have succeeded in making you live as we did on that wonderful day in this beautiful city as Kyoto is.
And if you want a little more, don't hesitate to take a look at the video of the day below 😁
---
---
🎦 Camera used:
Canon EOS M50
Canon EOS 60D
Iphone 8 Plus
Elephone S8
Lens:
Canon EF 50mm f/1.8 STM with Viltrox EF-EOS M2
Yongnuo EF 35 mm f/2 with Viltrox EF-EOS M2
Canon EF-S 24mm f/2.8 STM with Viltrox EF-EOS M
Canon EF-S 18-135mm f/3.5

If you liked a small
[ Upvote / Follow / Resteem ]
is welcome ;) @ten-years-before
Video from Japan 11 years ago / Vidéo du Japon il y a 11 ans:
On steemit
On busy
On steempeak
Previously
[TRIP JAPAN 2019 | ep.1] Phuket - Dotonburi, Namba in Osaka (EN/FR)
[TRIP JAPAN 2019 | ep.2] Osaka Castle
[TRIP JAPAN 2019 | ep.3] Osaka - ⛩️ Sumiyoshi-Taisha ⛩️
[JAPAN 2019 | ep.4] The beauty of Kyoto 💮 Walking Through Higashiyama