I just realized another thing about the brexit as I am having fun not having mobile data in Andorra. After brexit we will not have the same deals on the data agreements 😫
Anyway that's a bad start my journey started at 4am today so I am dead tired but still in one piece. Andorra is beautiful and kind of cheap so I am very happy to be here and bump my but on the snow every 2-3 min claiming that is called snowboarding.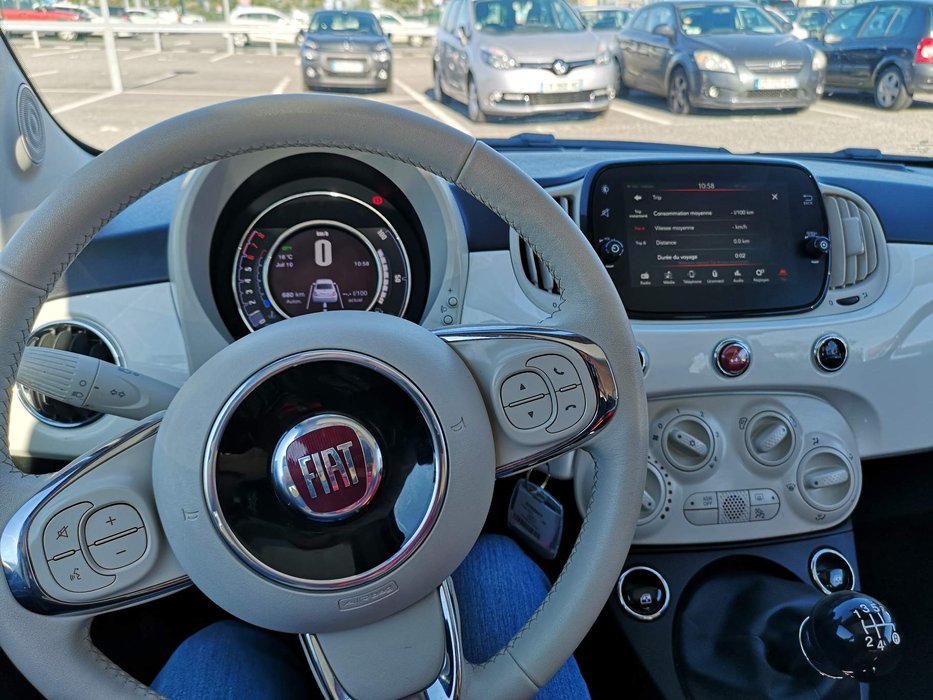 My day started so well with a Fiat500 one of the cars that I wouldn't even know how much I adore them. They are crafted for girls I believe and leather chairs and heated seats just made me wanna drive more than the usual.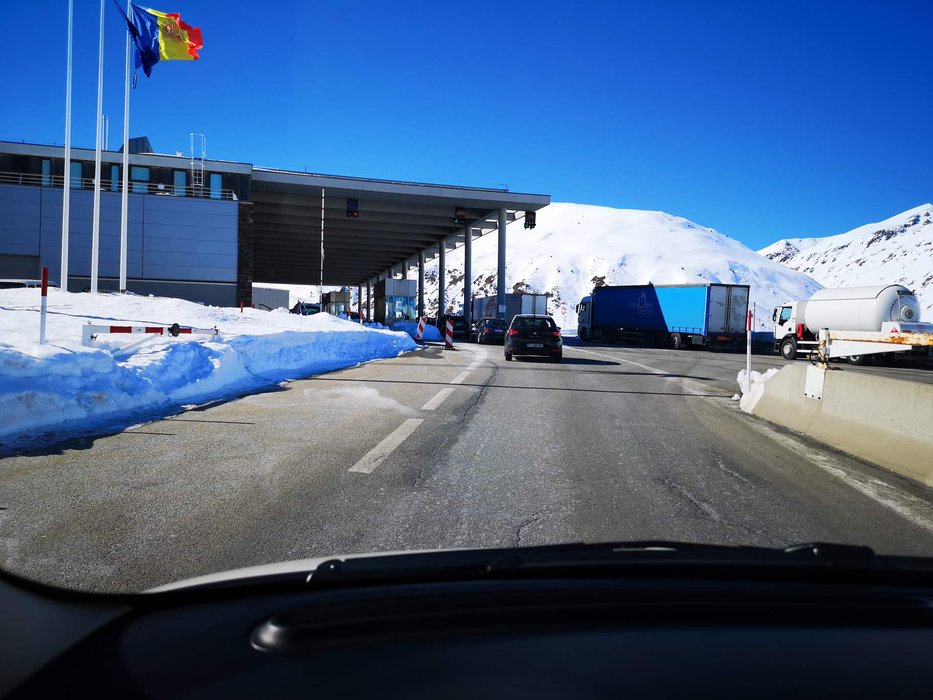 Even though is outside of European Union nobody stopped me to ask me if I am ok to cross over. My passport was ignored and they just looked at my face on a very fast pace encouraging me to step on the speed 😂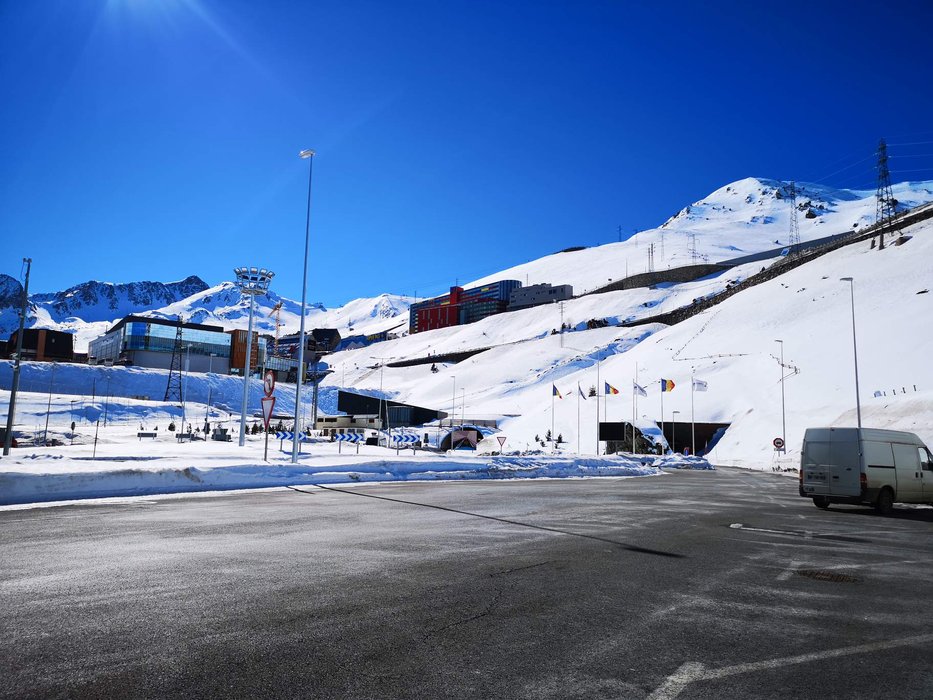 The day was just unbelievable, the amount of sun staring at the white snow made me decide to stop at the ski slopes before leaving my luggage at the hotel.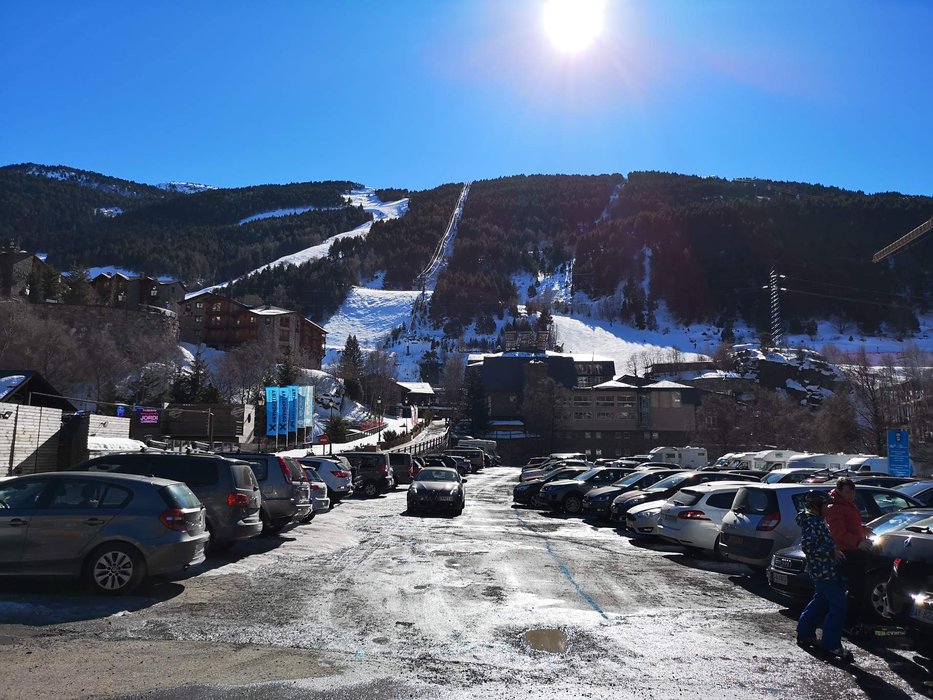 The parking was pretty busy and I went directly to the snowsport the ones that I booked my gear with in advance.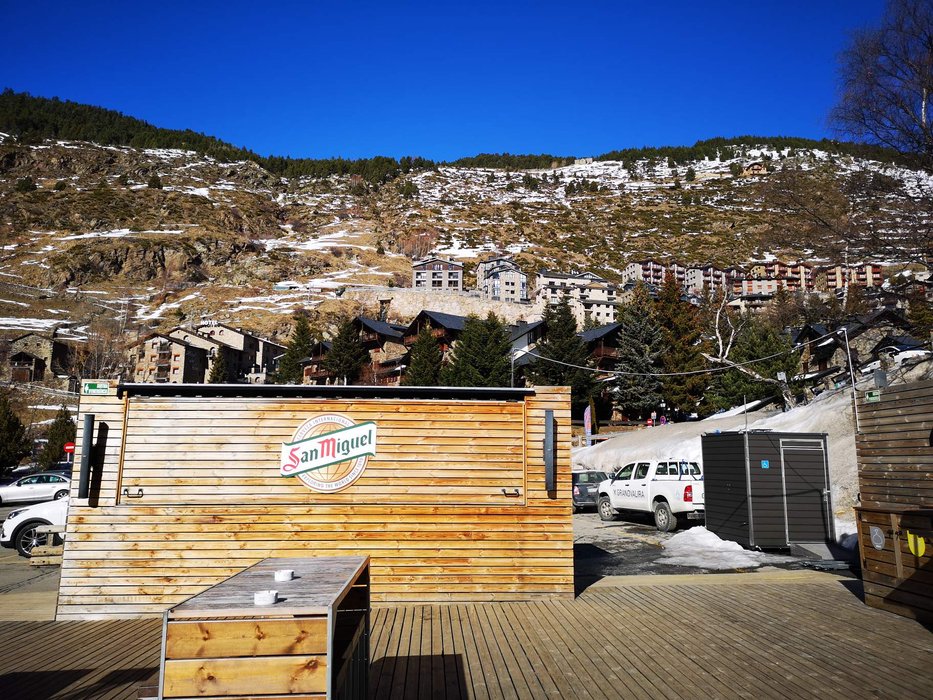 Had a fast unhealthy lunch before building courage to just go with the ski lift and start the process of damaging my but and feet.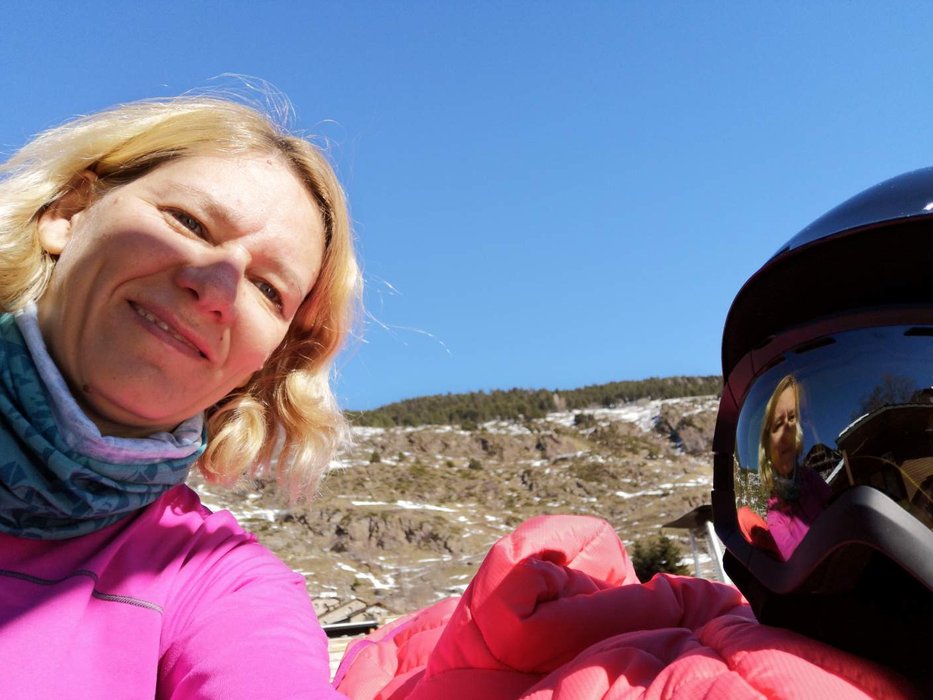 I was trying to do a picture with multiple selves, but I only managed to catch 2 of them.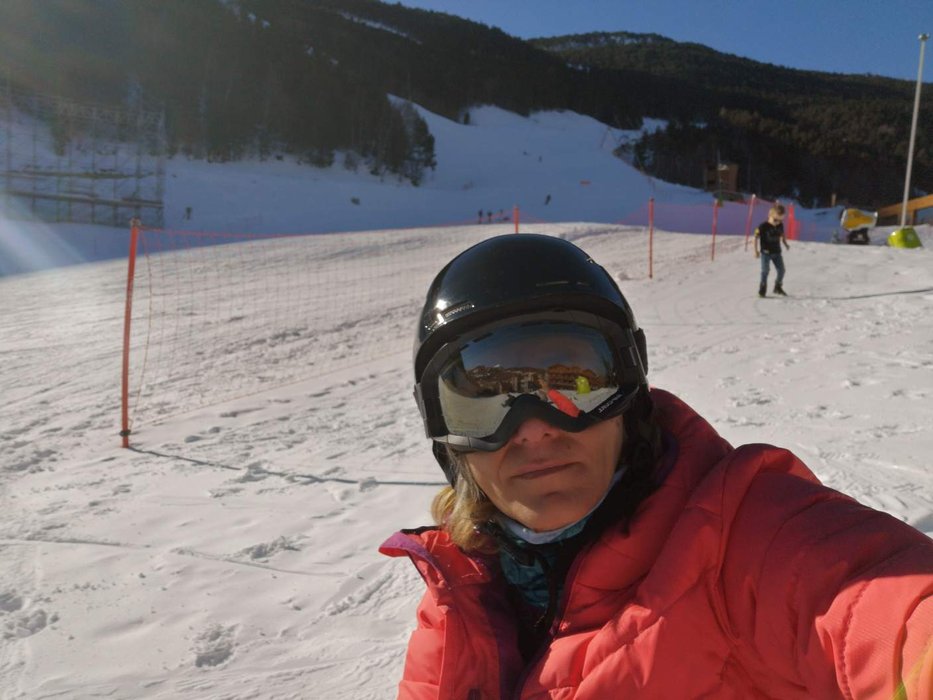 Ok so I have to go down now, there is no other way...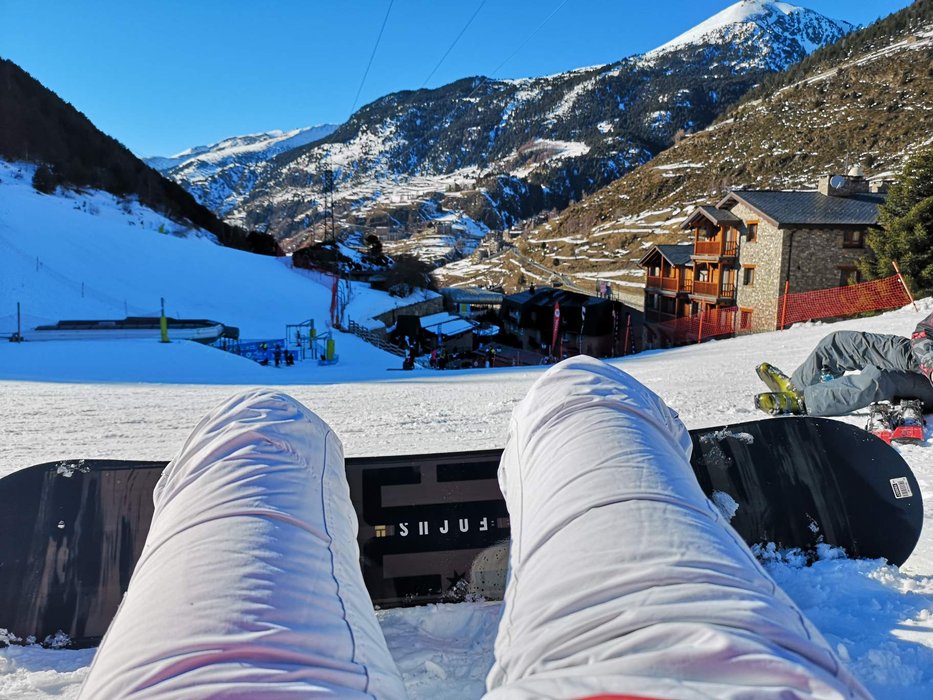 This is how the day actually went. Up and down trying to lift my heavy dancer but. I wasn't alone in my dispear, some other were resting as well. At around 5pm I did decided that's the end and went to find my hotel. The city, Andorra la Vella is a mix of cute places and a big commercial venue.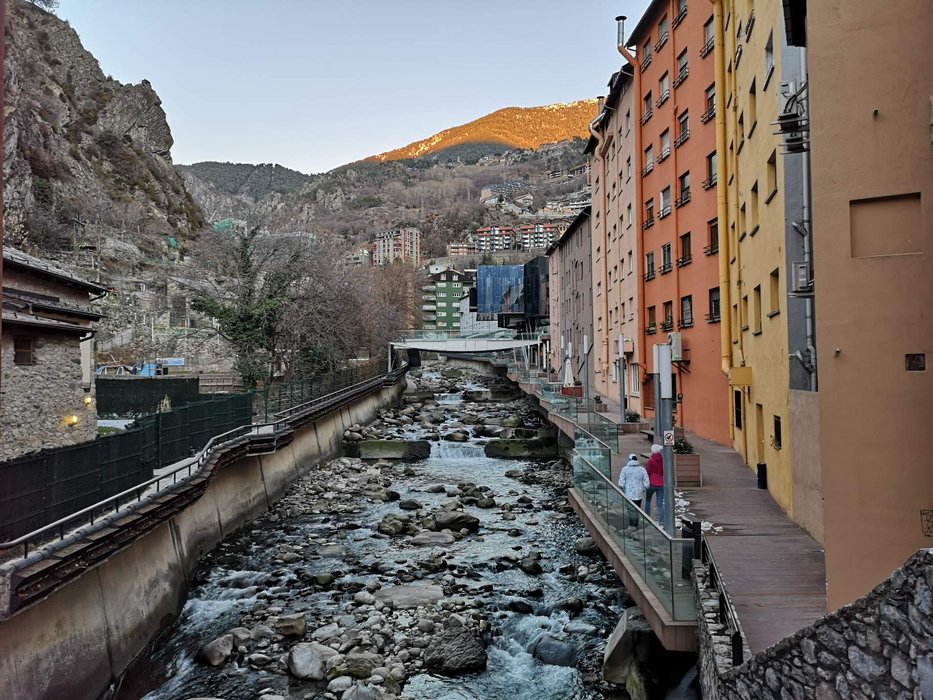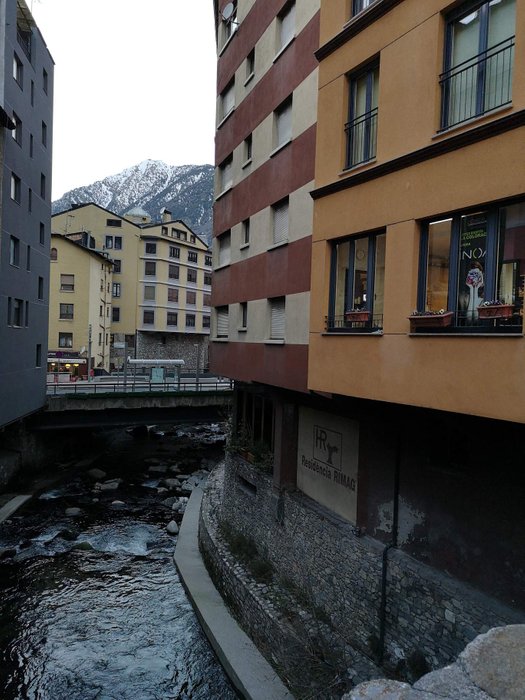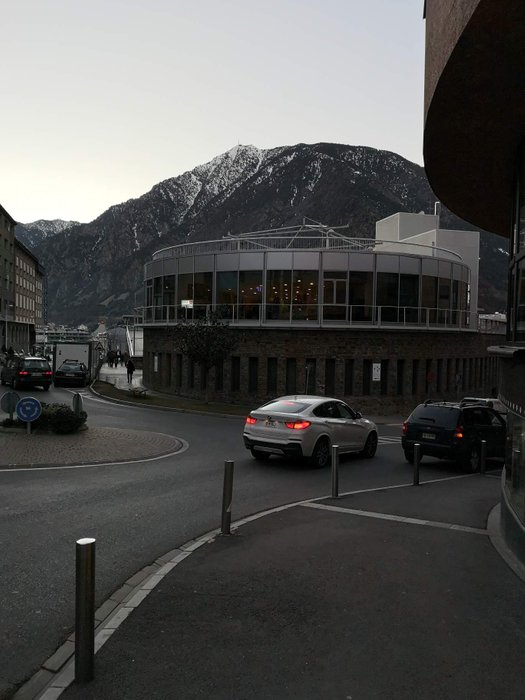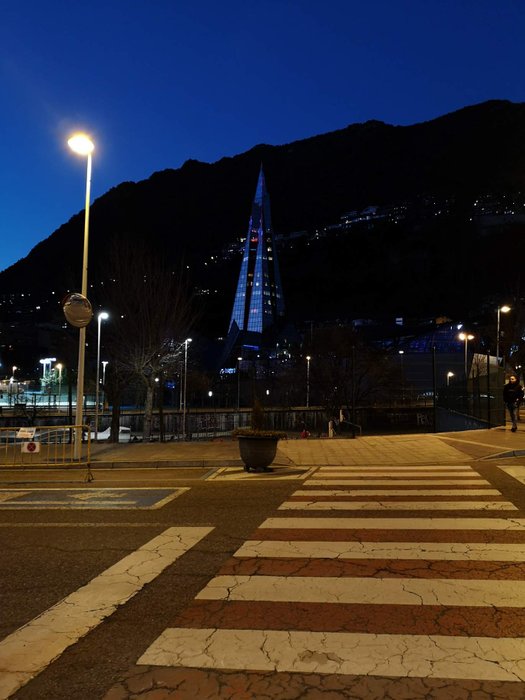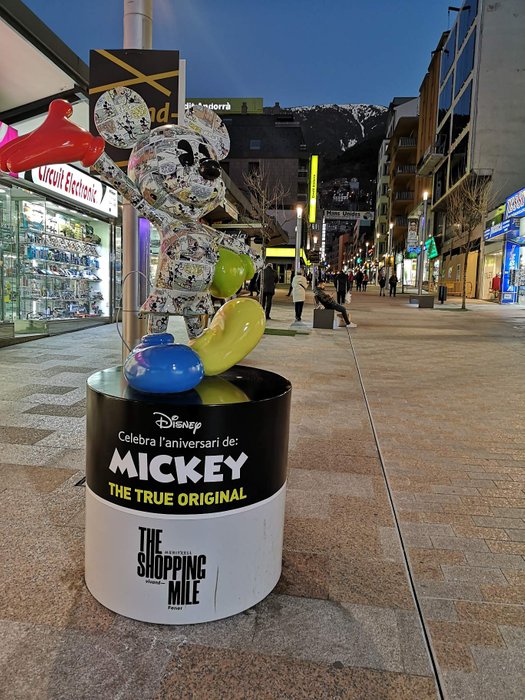 Mickey is around here as well
Then I found the best spa place. It was created by an artist and looks like a pyramid. I booked a 50 euro full emerging session (sauna, pools, glides) for Saturday and really appreciate the interior.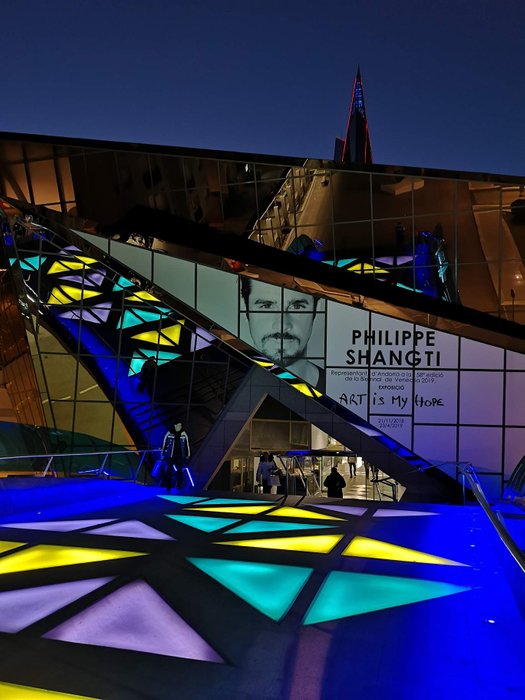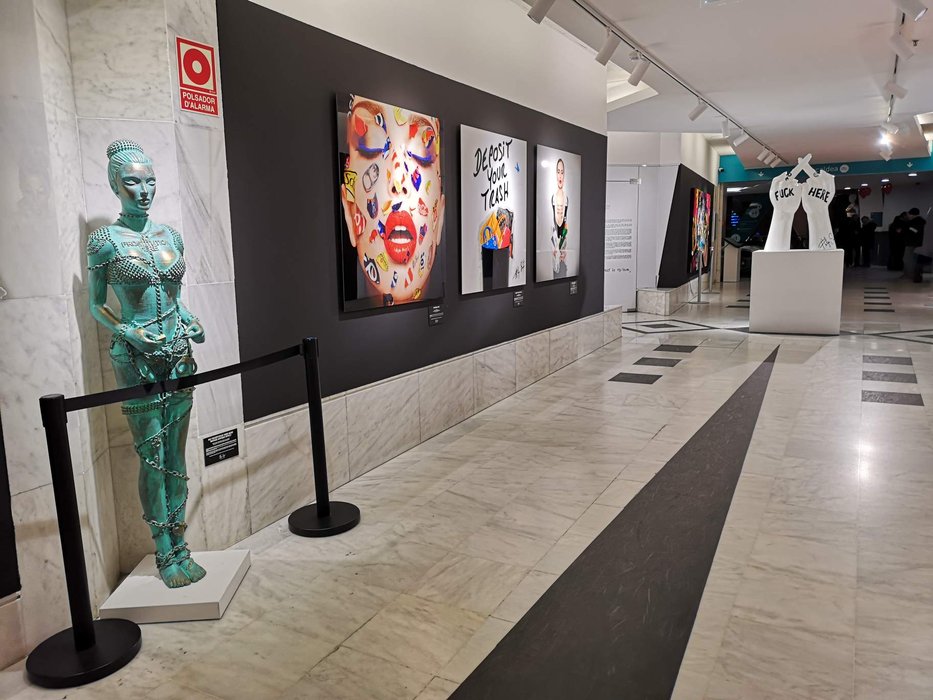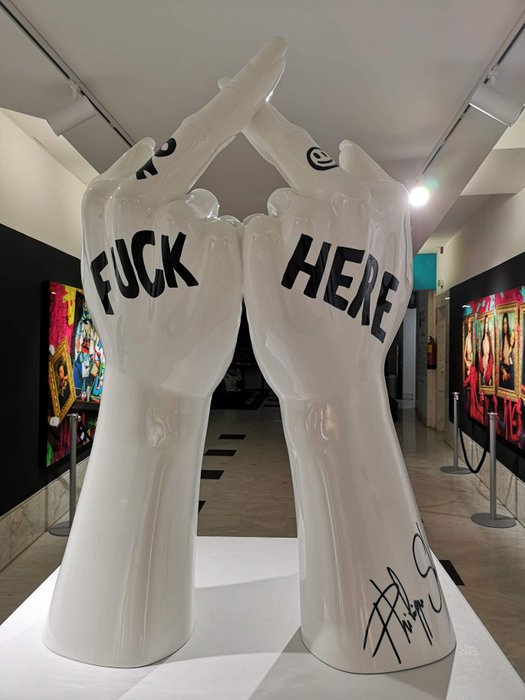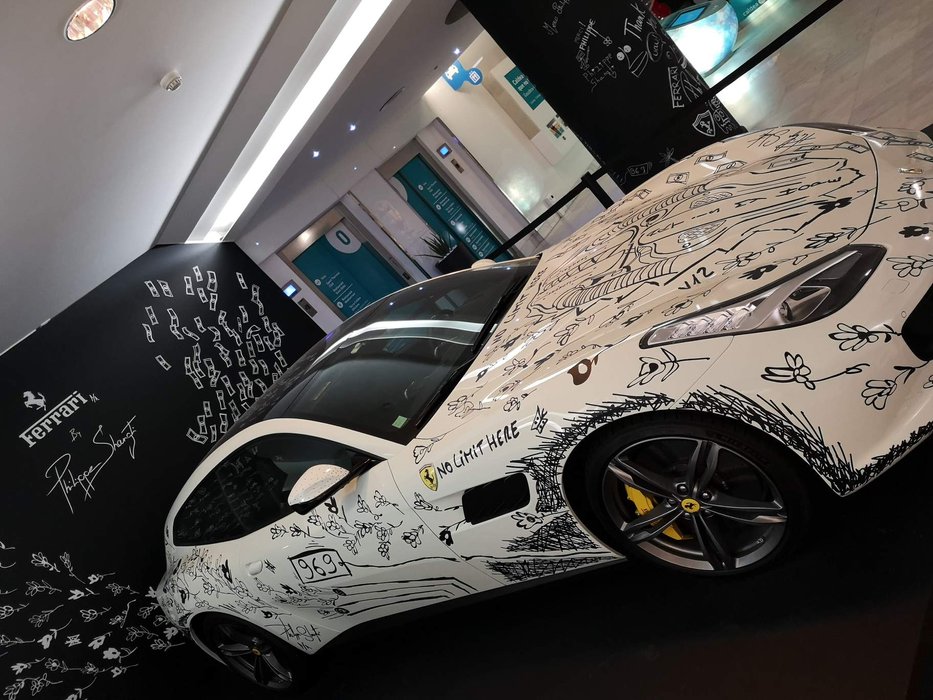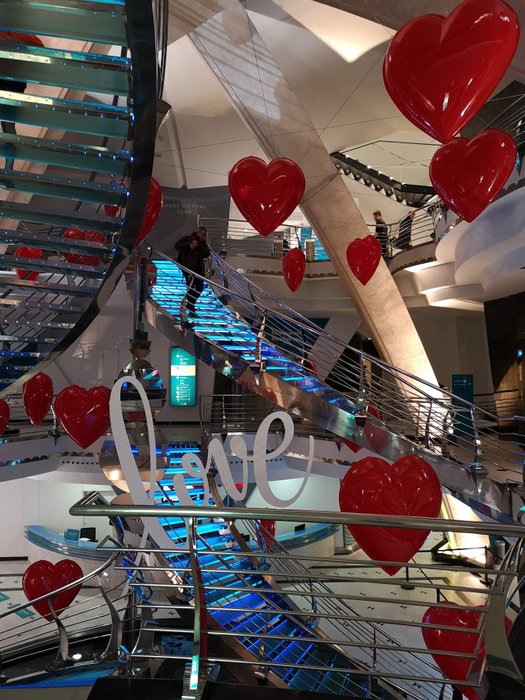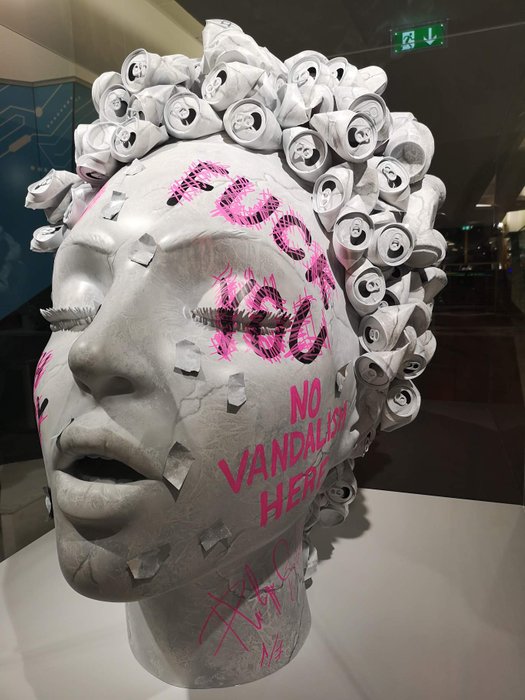 In the end I found the sign and I moaned about my camera phone compensation for low light.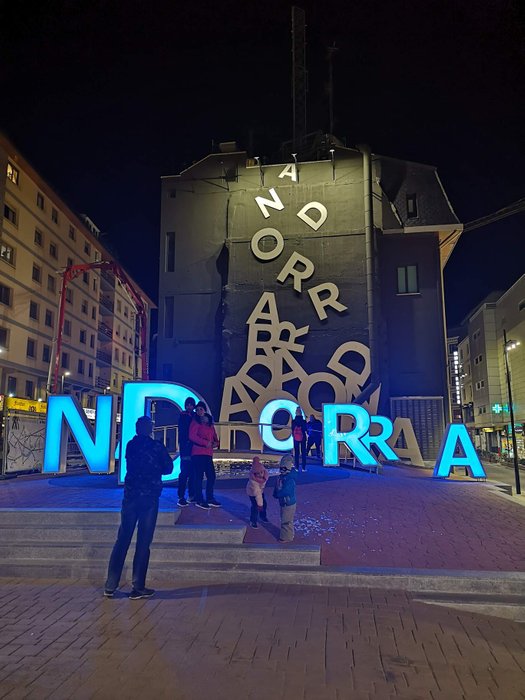 This is the picture with the recommended settings. And now my option, a bit more dark maybe but more beautiful I would argue.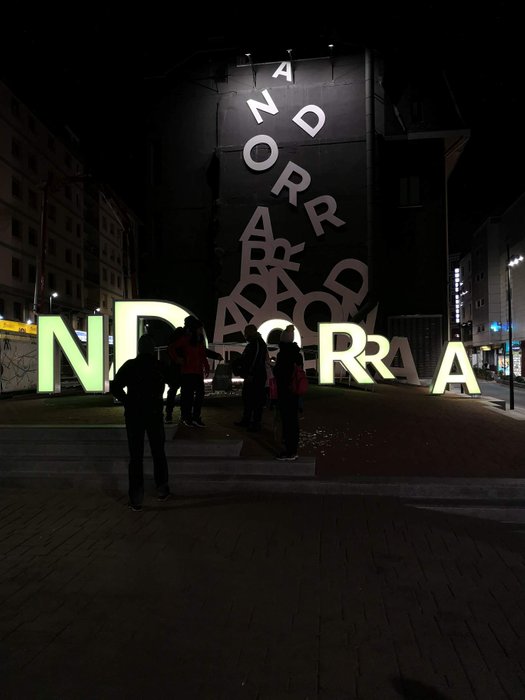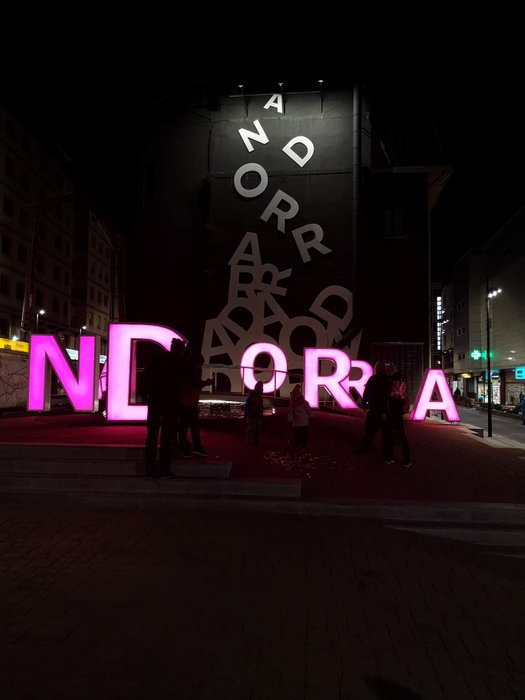 Apparently there is a crypto friendly place.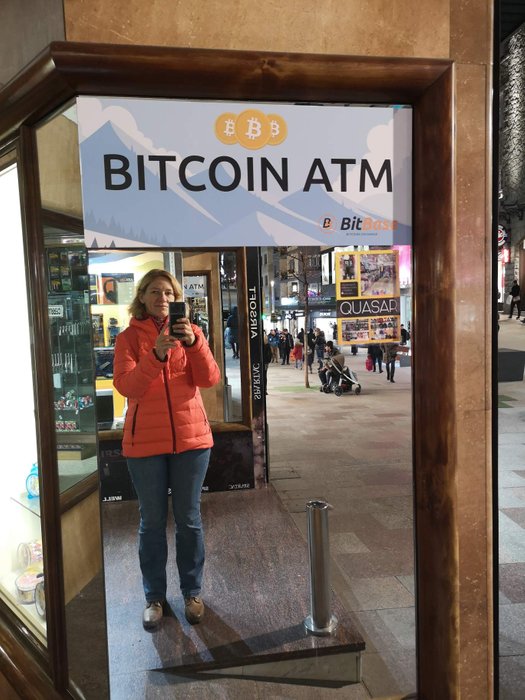 I finished my day in a glorious Spanish authentic pub where I had "patatas bravas" with a beer. I remembered that is Valentine's day as I was the only one alone at the table 😂 Felt so proud about dating myself.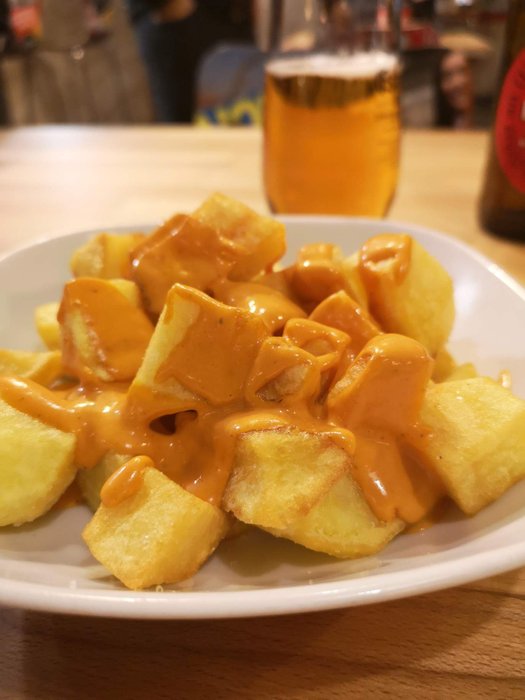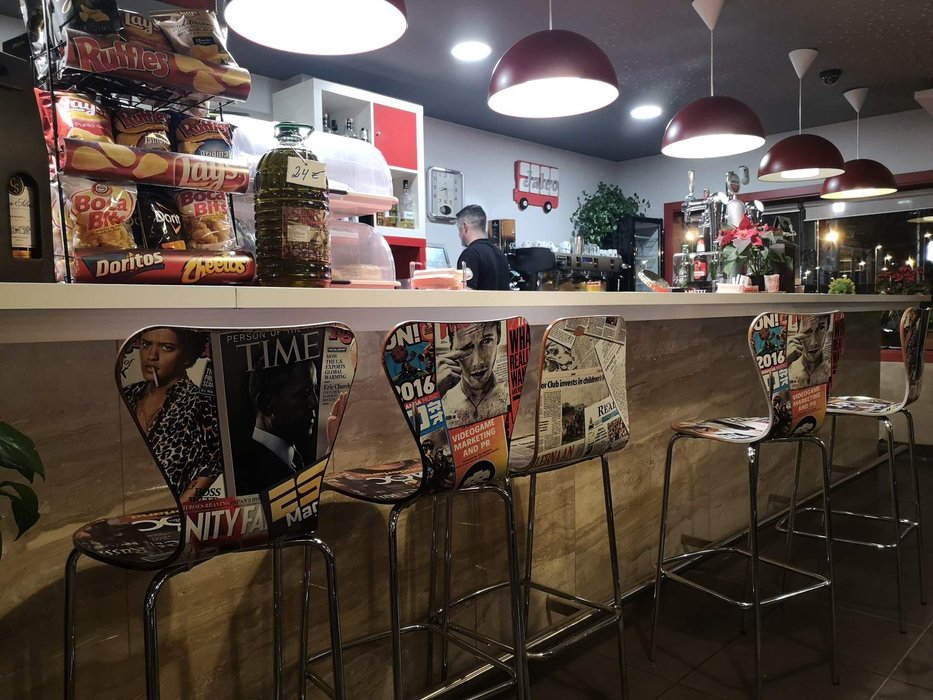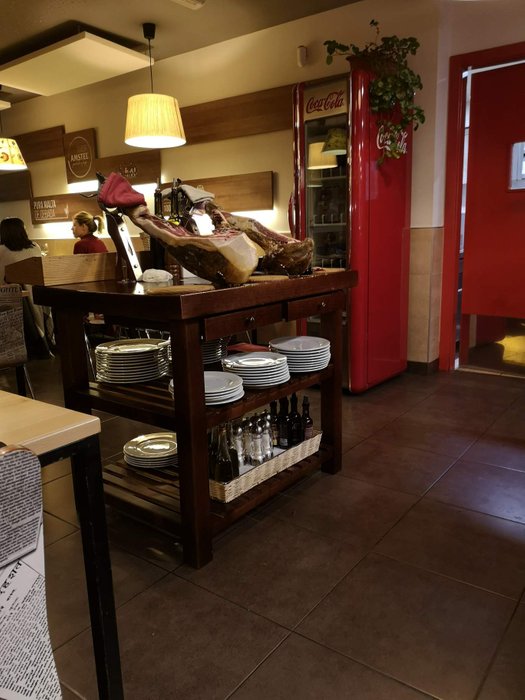 Some of my friends will drull to that Spanish jamon from the last picture. I have no idea if it was good but locals seemed ready to praise it.
Ready to finally dive in bed after a very long but beautiful day. Maybe more about Andorra tomorrow.
Love and hugs,
Teodora