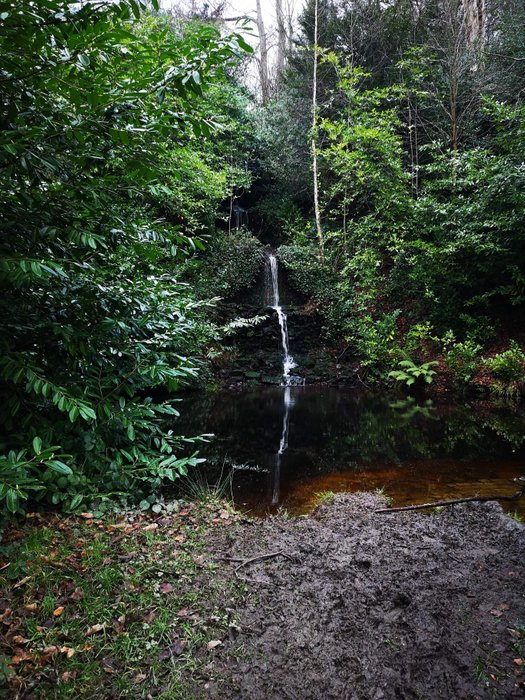 I went yesterday for a long hike in the outskirts of London. As I am part of multiple meetups groups with the same interest, I always choose the activity according to my main mood. Yesterday I went with a group that they do very fast pace and long hikes ( usually having one or two representative hill peaks on the menu). The hike started in London Waterloo station heading towards Gomshall, we we arrived around 10am.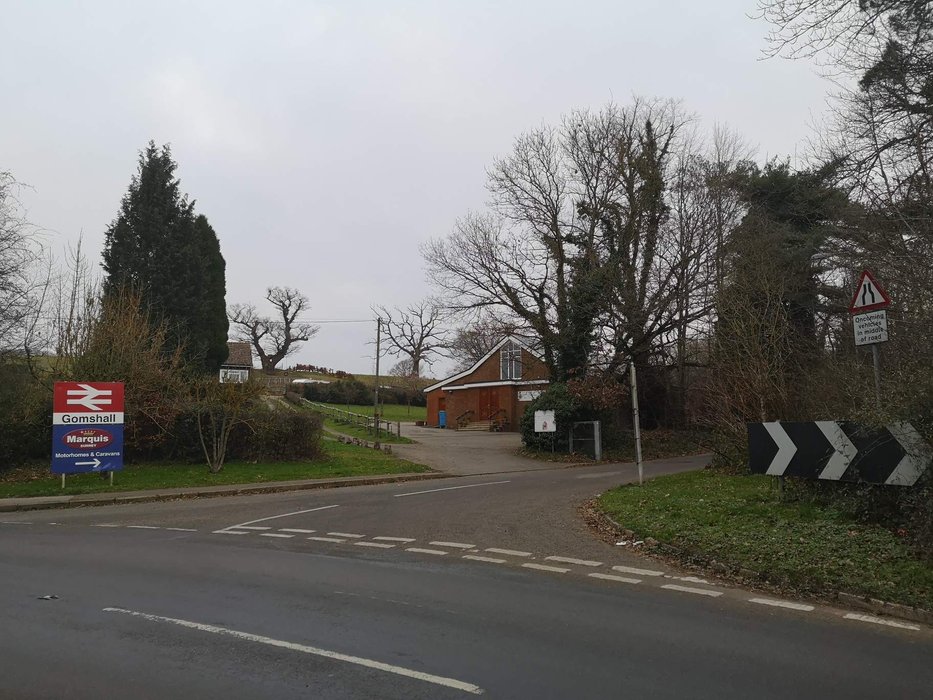 We took few minutes to say hi, do some happy new year hugs and kisses and then we were all looking forward for the real thing. I did had a very long holiday by the beach in Morocco (not by my choice) so my feet were itching for some real hills and mud :)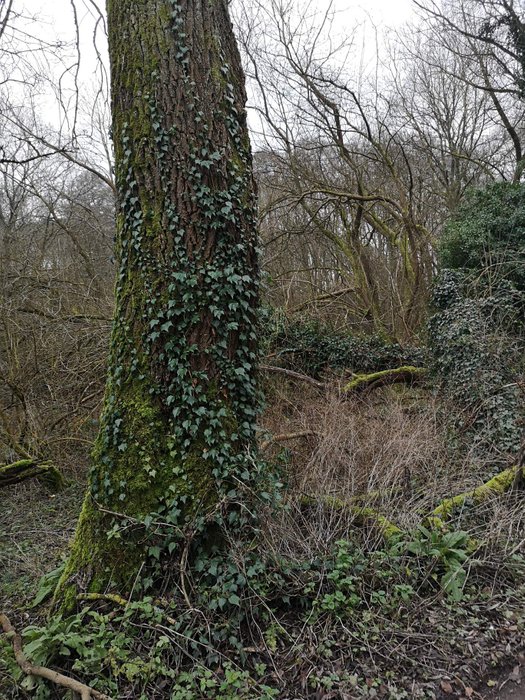 I am usually one of the fastest people in the group and I am well up in front taking pictures while the rest in the back struggle to catch their breath. It was a nature photography session disguised as a hike 😋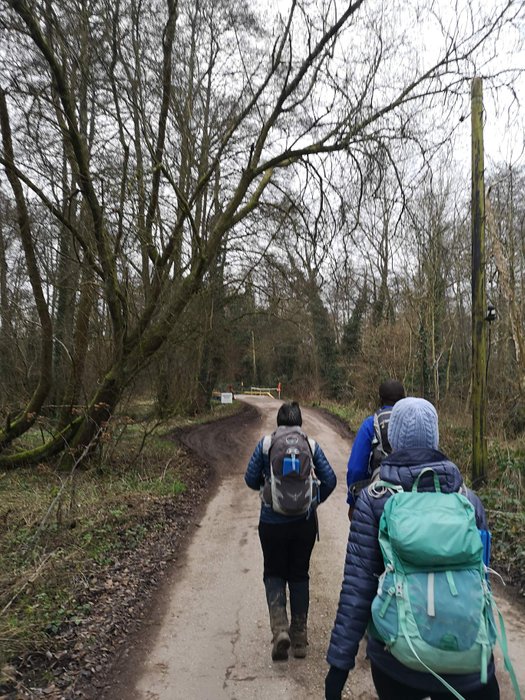 The weather was perfect, exactly as I like it. I heat up very fast (not just hiking :)) so if is very warm outside I will be dying soon and have a stroke. I drink a lot of water because of this reason trying to keep my body fluids in a decent working balance.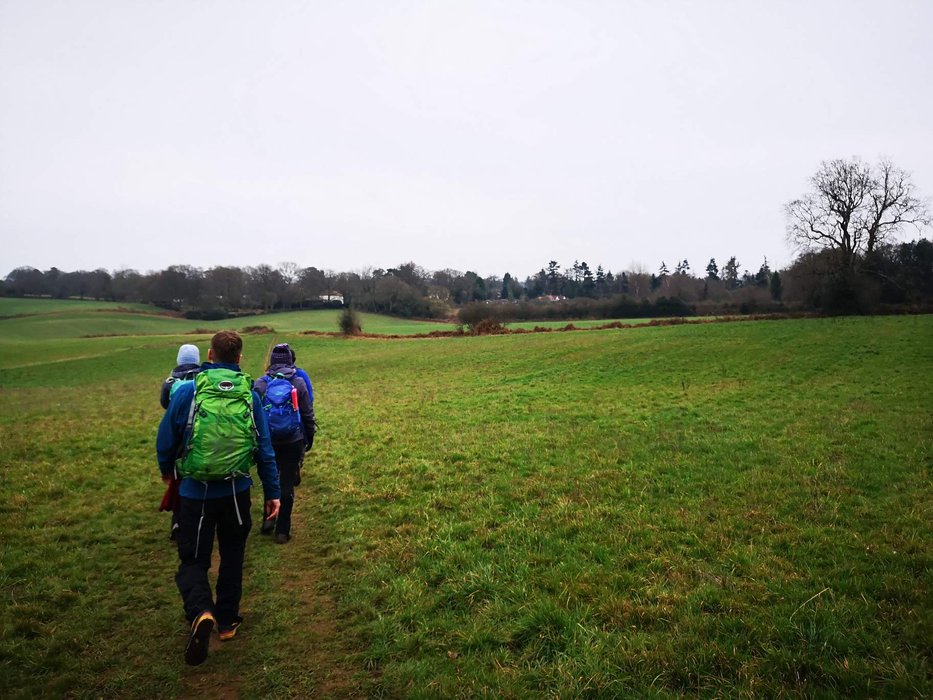 I like always little details, in life in general, like the way a green backpack fits very well the greenery, as well as the way it stands up as a different shade, making a difference.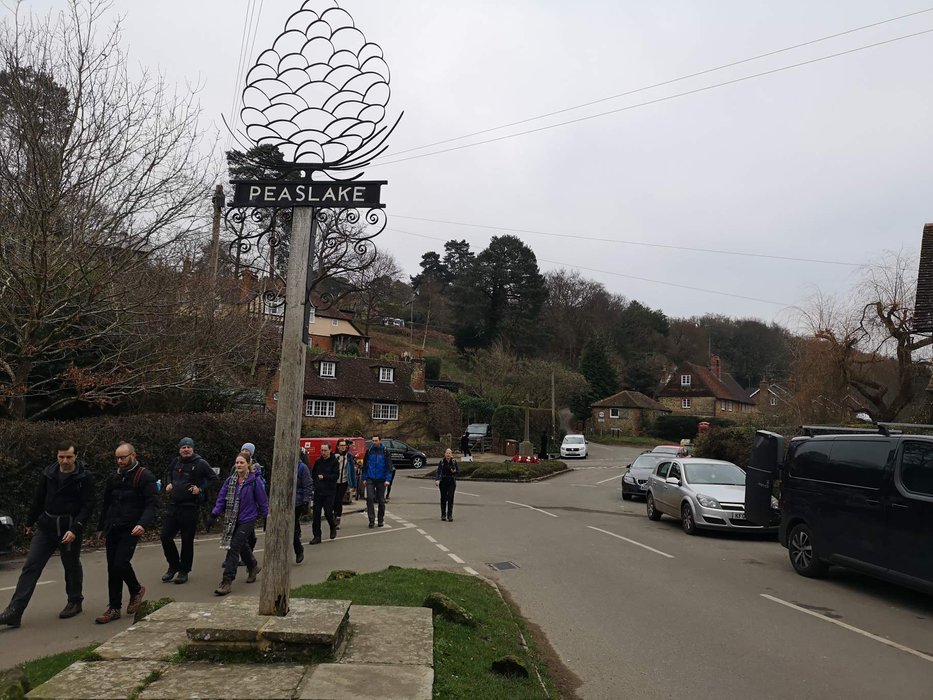 This time we were about 25 people and the first half was the easy part where pretty much all of us could keep up with the rest of the group. First we passed by peaslake, I had my good laugh when I realised that we are sometimes so funny when we try to name the villages according with the main attraction in the area. There must be/was at a point a lake shaped like a pea in the neighborhood.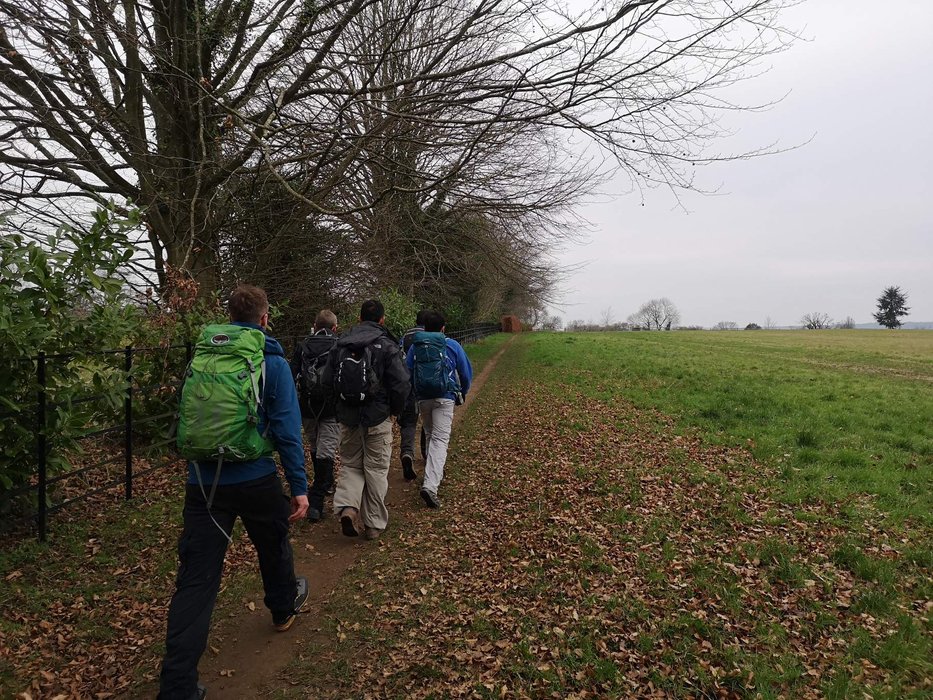 Another lucky chapter was the fact that the trails they were completely dried, so my mud expectations were hardly deceived. I was not going to look like a peasant at the end with mud up to the middle of my knee.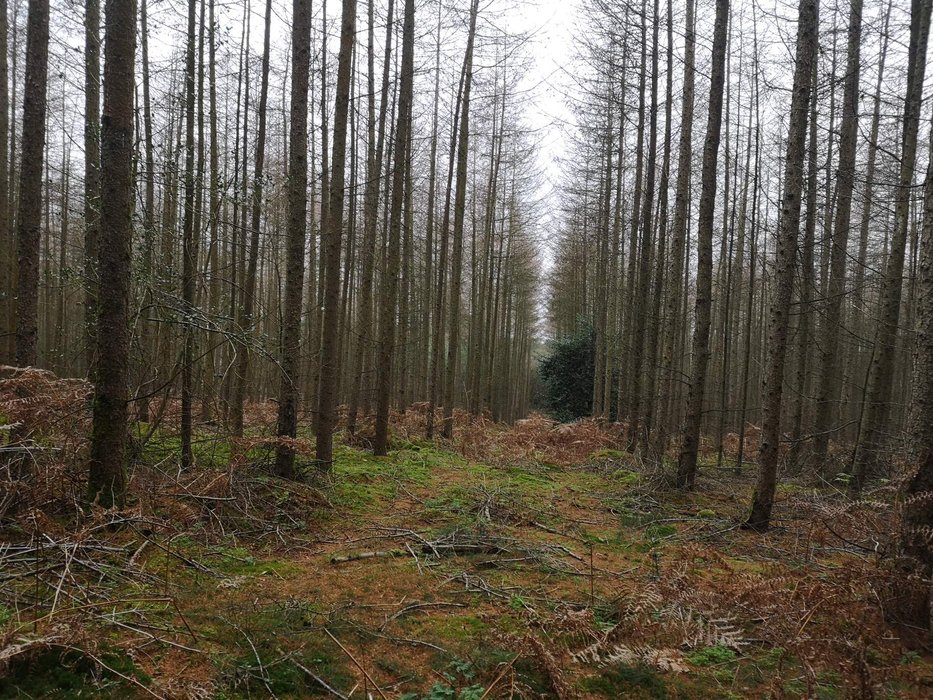 This picture reminded me of a rock song that I like, stairway to heaven. Not stairs, I know but the feeling that something good is there at the end of the horizon, made me sing in my heart.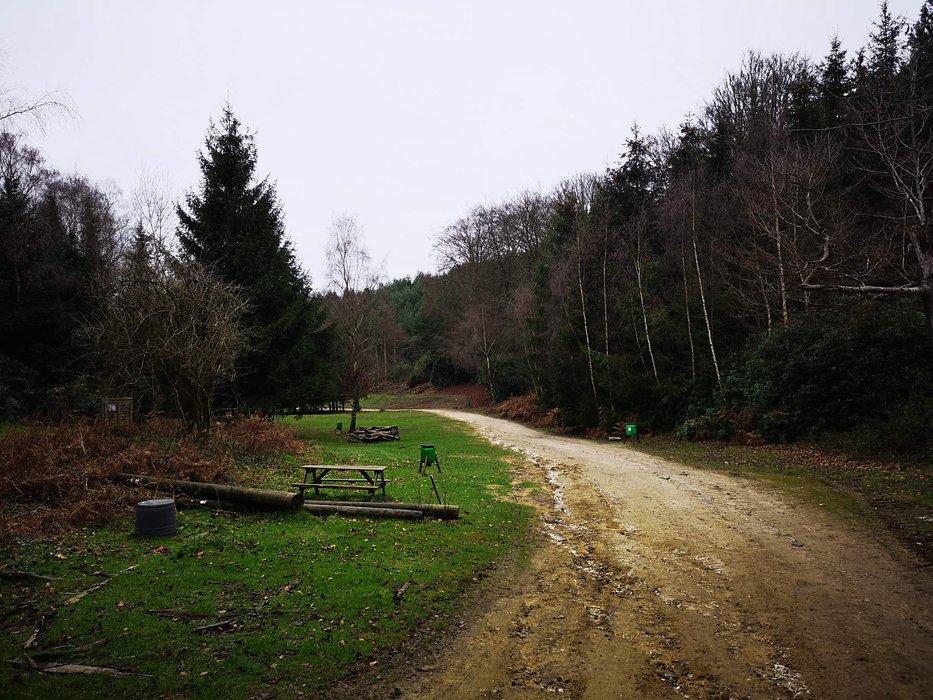 This clearing brought me some memories from the Romanian mountains. I have the picture clear in my head when me and my ex stopped there for a lunch break and another long debate about our future. Funny how places so far way can have that kind of energy that will make you take the leap and connect to those old feelings.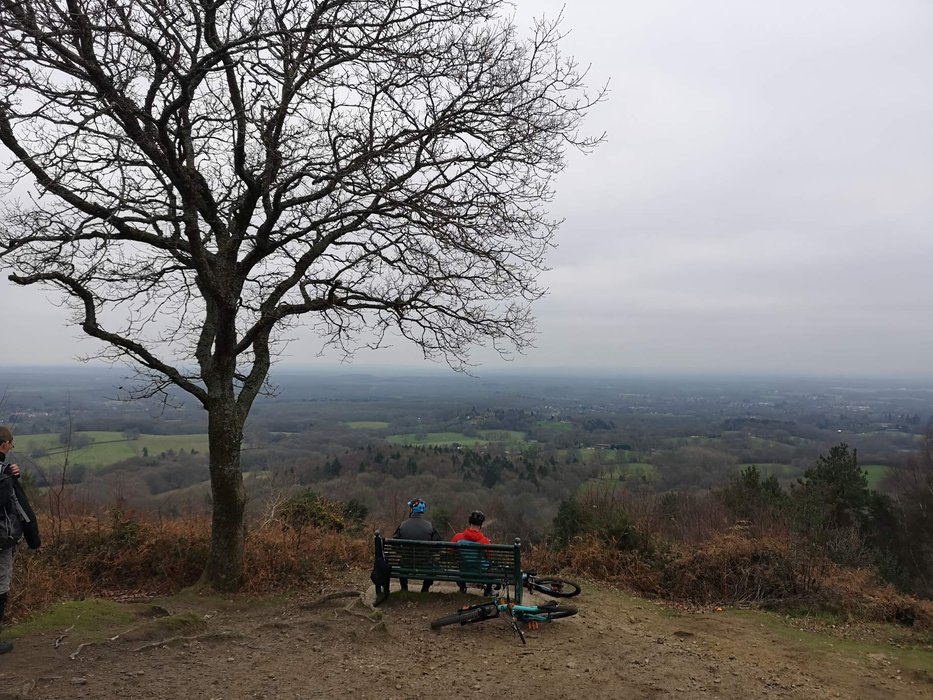 First mark from our itinerary was reached before the agreed lunch time. I believe is called Pitch Hill, but I am not that great with names. It was the place where I become chatty ( I realized I don't have enough water and I had 3-4 guys offering me a refill, not bad for ego) and I received water, dried apricots and almonds to complete my sandwich from Pret.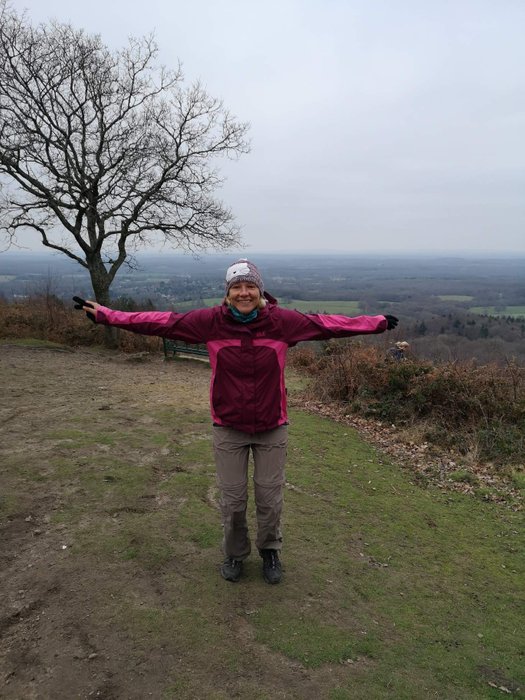 The lunch break was short and outside was kind of freezing. I decided to ask for my favourite kind of flying photo, but timing was not very easy for the person I enrolled as a photographer. You really need to stretch your eyes to see that my feets are off the ground 😆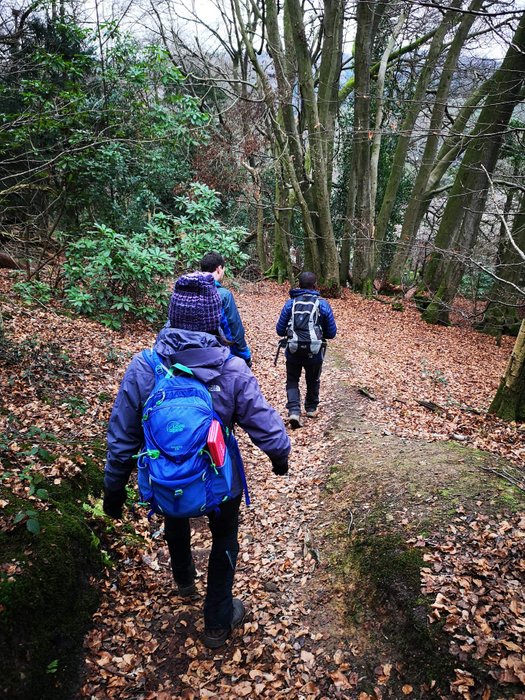 This was the moment when I started to be sick. I realised that my sandwich was fighting my stomach and I felt I had a monster inside trying to burst out. I had to stay behind all group and get out the enemy otherwise I had to stop and go home. I was feeling seriously ill so 2 fingers on my throat brought me some sudden peace in my life. Our hike leader is amazing at people management and could see that I was missing and waited for me. It took me only 3 minutes, but I was much better and relieved. He would cut the walk shorter if I wouldn't insisted that I am ok. So yeey to Ray, a decent human being.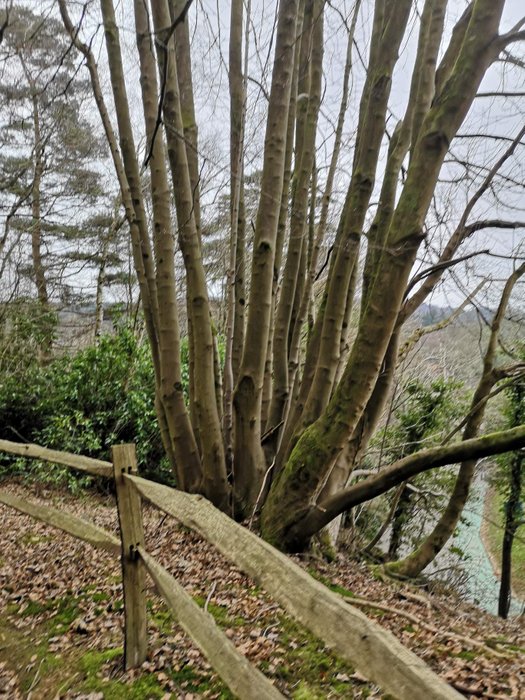 Back to the place where I could see the world and take photos, I was inspired by this tree. Is like a full community getting stuck together, only in this case, literally. They look pretty happy to me all of them.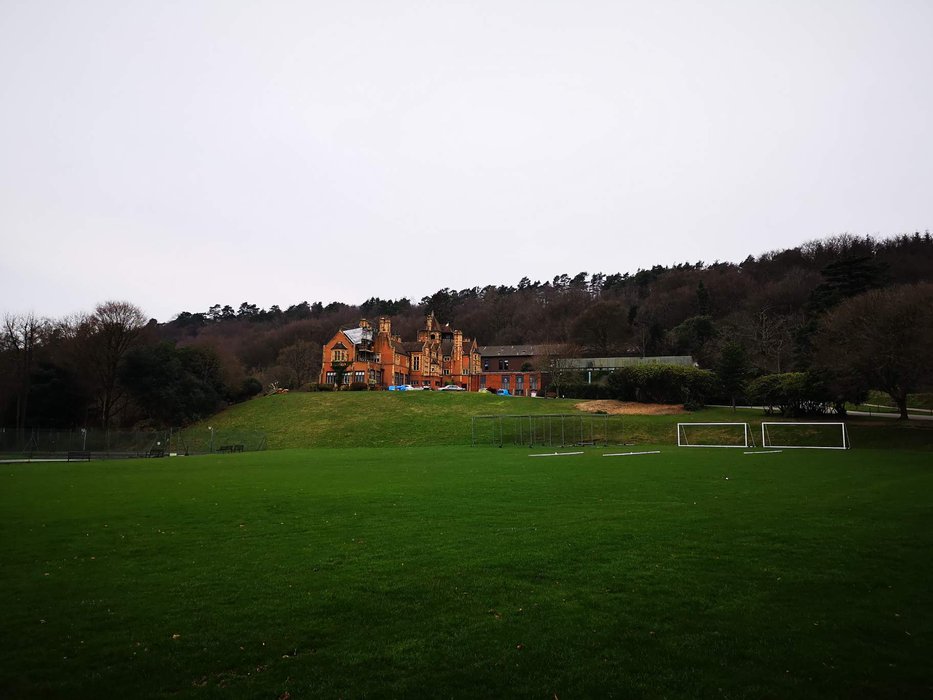 The sun was hiding for the entire day, but the gloomy sky is sometimes much better as a poetic light. To me seemed to be almost a castle and I could imagine the princes waited for the pathetic prince to save here from the wilderness.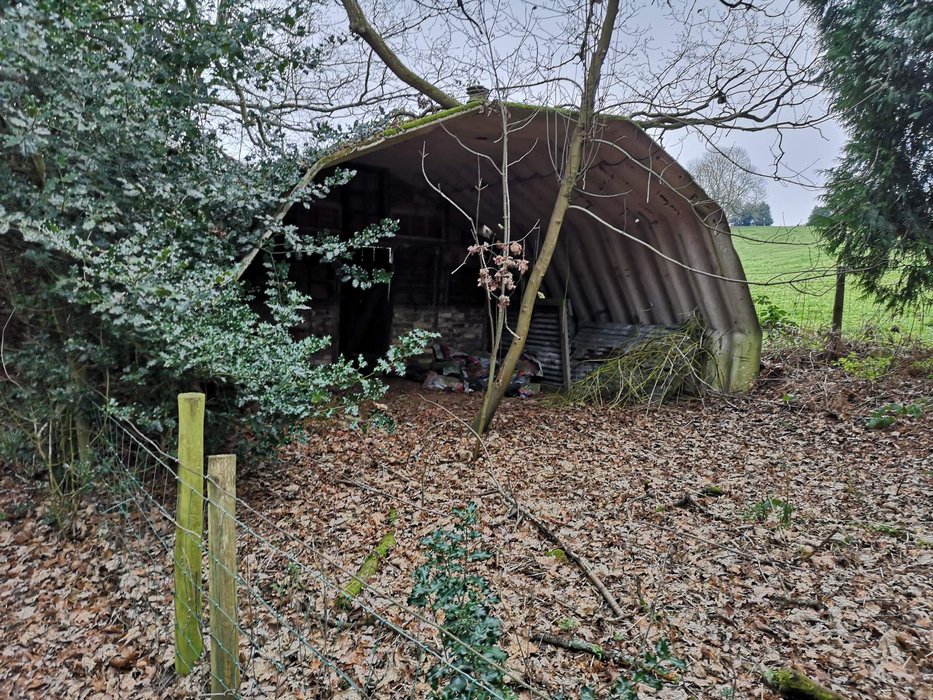 I guess when you have nothing else to do you get inspired to build shelter that doesn't have a particular purpose. Or maybe not to me as I am far from being a country type of girl and I have always the frame of pure necessity in my head. Things built without a purpose used to annoy me a lot back in the old day. Now I can just make fun of my funny mind.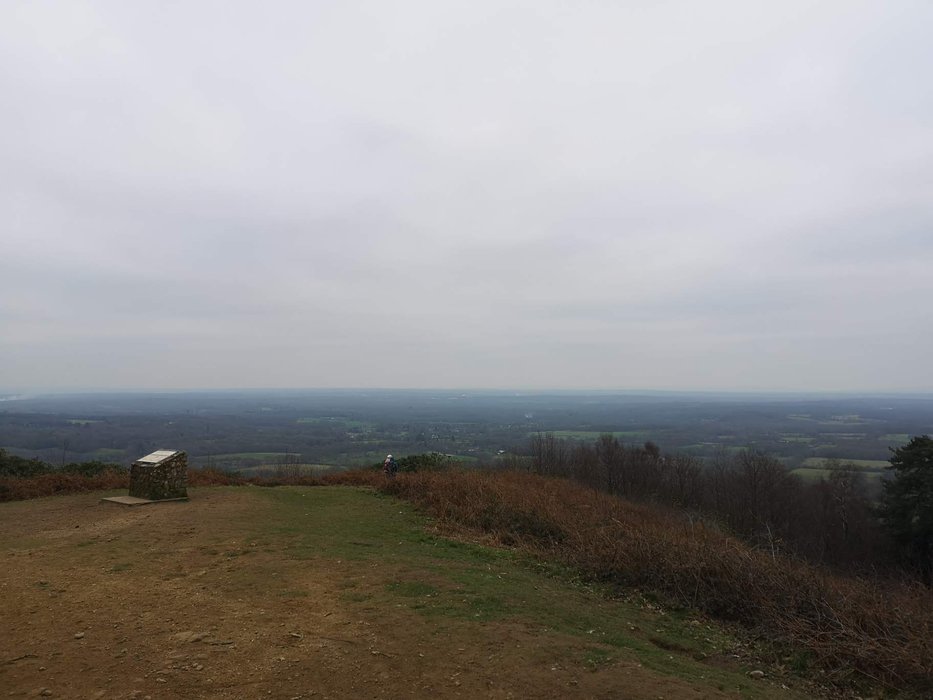 Second hill on our itinerary was Holmbury. It was my first time on that place and looked kind of dull. But I realized that I am dull and boring and the picture reflect my reality. So I took my time to listen and to really see the world from that edge. The magic was back visiting me 💖🍀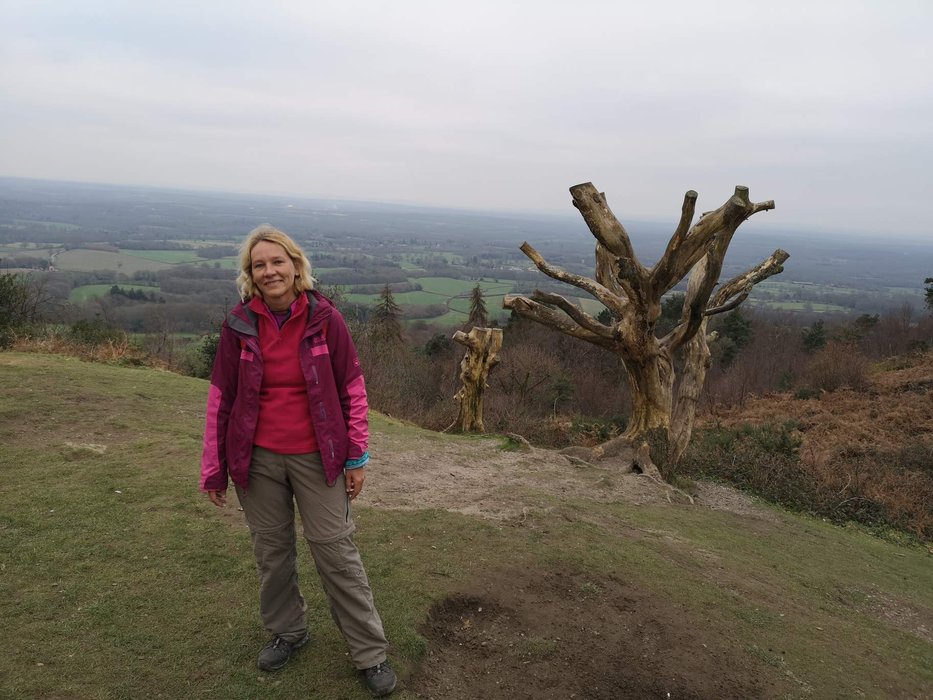 Last was the famous Leith hill with the tower and the small cafe inside. My monster in the stomach was really calming down and my serenity went back to bring me a smile on my face.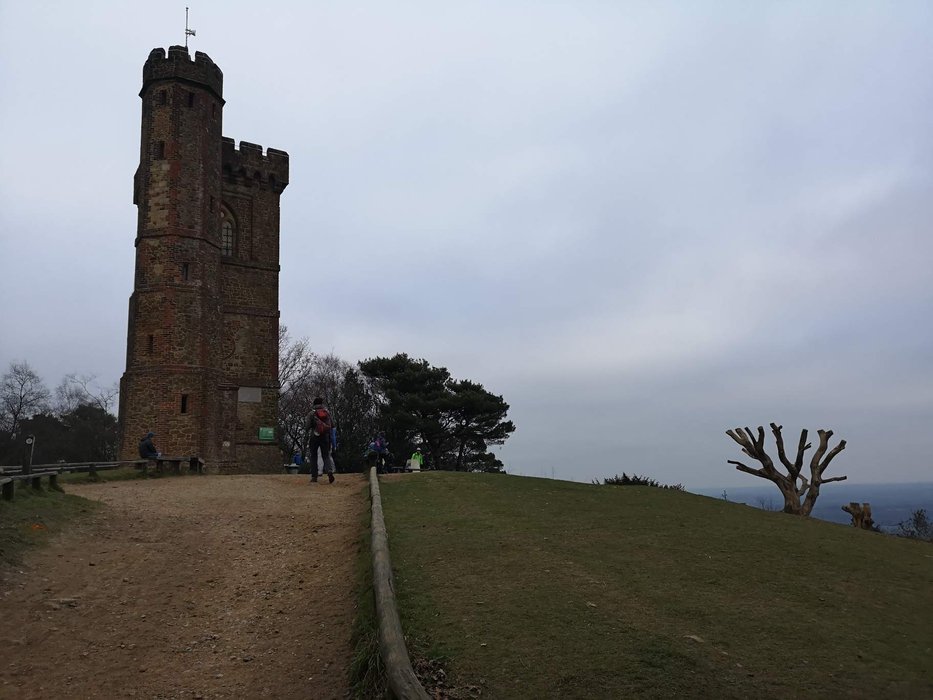 I must say I don't know pretty much anything about the history of the place, so I can only judge the place according with my inner intuition. I felt a mix of pain and sorrow on the spot, so maybe something else apart from my bad stomach happen before our time. According to national trust nothing of the kind. It was built in 1765 by Richard Hull so that people will enjoy the English countryside. Well done Richard, bad to me and my intuition hints :))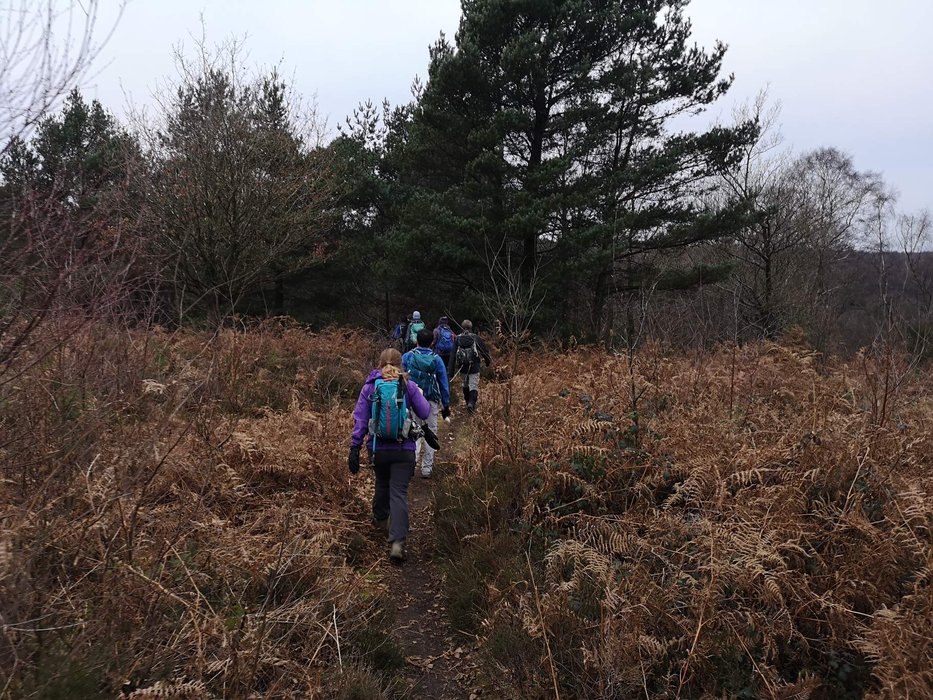 The last part was a very long way back to the station. The light was getting lower and the tiredness was at the edge to emerge. I could hear the effort that the girl in front of me was putting. Her legs where hitting one another and she started to get afraid of the dark. She set up the headlight and I had to run to be in front of her as I am a big fun of natural light and darkness.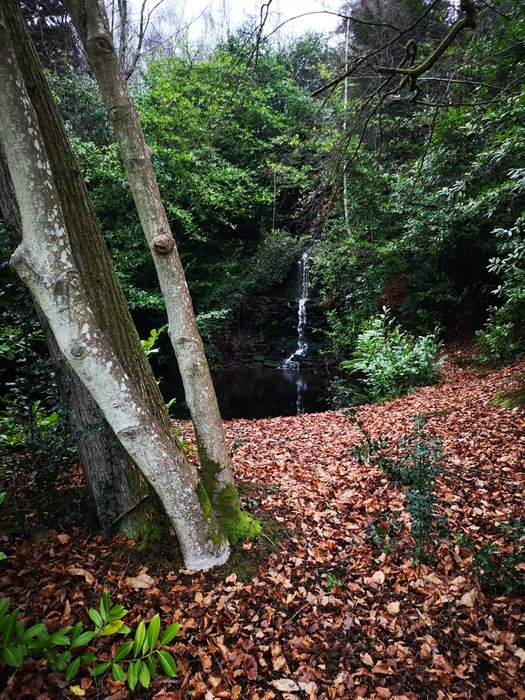 We received another present, a small waterfall on our way. I had no idea that such jewel could be seen in Surrey and I did try to catch the spirit of the water but the focus of my phone was set on the immediate vicinity. I give it another try from a different angle and I was happier with the result (the first picture).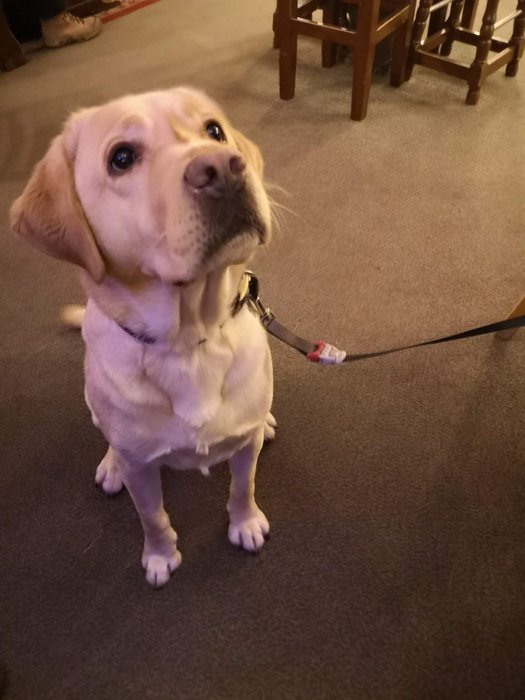 So it was a long story, 32.5 km long or 21 miles for those who live in a different metric system. The dog befriended me in the pub at the end in Gomshall. I have like some sort of glue for cats and dogs and they love them in a instance. His name was Alfredo, the owner maybe had an Italian wife :))
I really hope that I have inspired you to try something similar, even though maybe you should start small. A short walk in the countryside is always good for the legs and refreshing for our mind.
Hugs,
Teodora