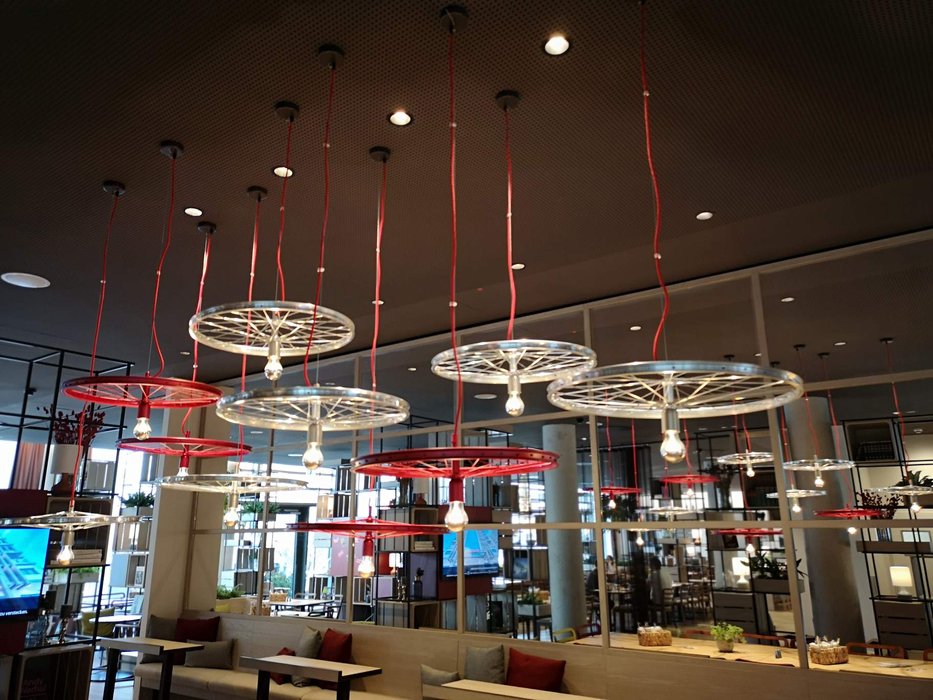 Today was Saturday so my first free day to walk around in Germany. As I said in my previous post I am in Frankfurt for a industry trade fair and I have decided to extend my stay and see what is to be seen. After the first evening out with my colleagues I dismissed Frankfurt as a tourist attraction and decided to find something in the nearby area. This is the place I had my tea while waiting for the bus that supposed to stop to ship me to Heidelberg. I arrived to early on the station as my hotel was located only 5 minutes walk.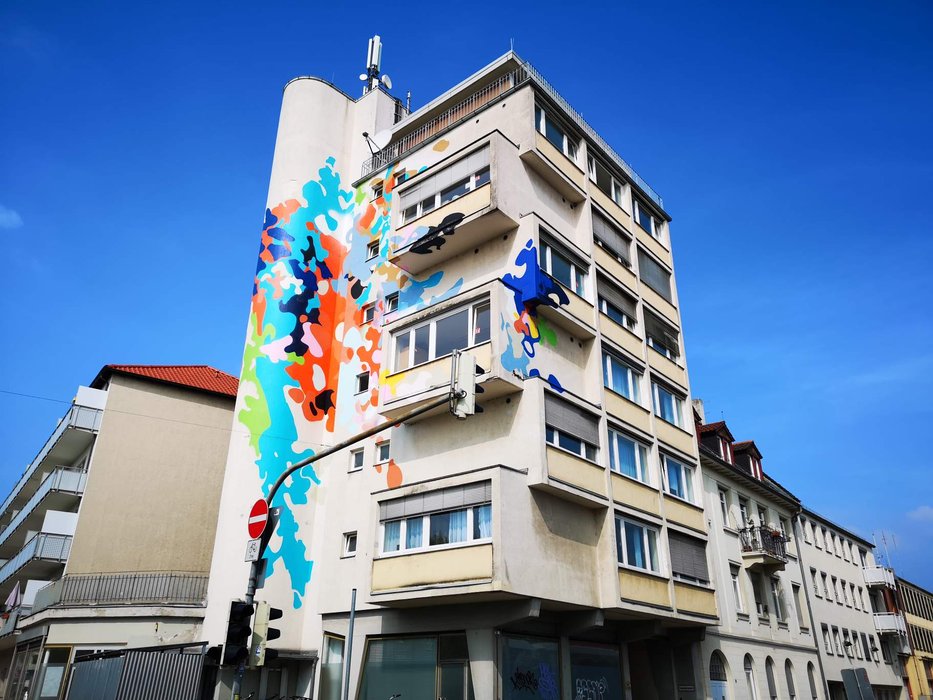 The bus was going to Konstanz, a place I would like to visit and cycle around the lake. So pretty full my seat wasn't marked on my flexibus ticket I bought just on Friday evening. I need to mention I have a pretty bad motion sick (only in busses or cars, never on boats or planes) so I was a bit concerned how my stomach will handle the backseat with no clear view over the window. I haven't finished my thoughts and the friendly universe sends me a lady claiming the seat I had as reserved. The driver tells me that I can move in front, first row, on one of the most expensive seats. So quick and effective, my dear universe 😋😋
I never do a big research on the places I travel. I mean sometimes we see the world trough different lenses, so mine have a rainbow filter 😂 Still, going down the bus at the first station in Heidelberg, a rainbow building was in front of me. I treat it as a good vibe sign and hit the road, happy to be on my feet.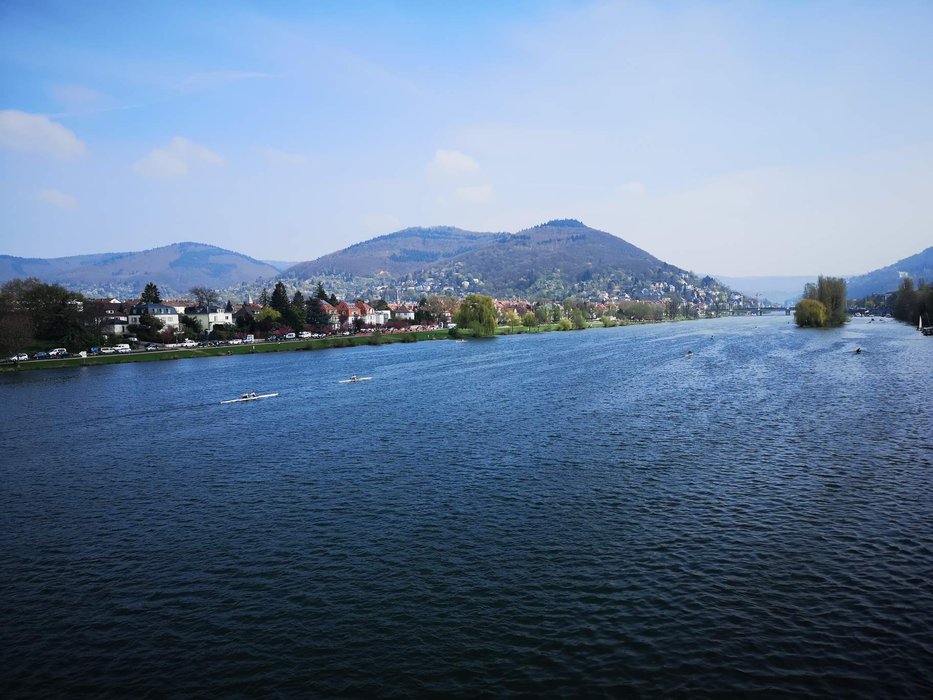 I have decided to completely ignore the shortest way to the castle and took it my way, or the very long way :) I allocated around 6 hours for the town and I wanted to wonder around as this is my favourite activity. The river was quite blue and clear today and I have seen many cayacs and small dragon boats. Reminded me of a place in my country I haven't been in a very long time.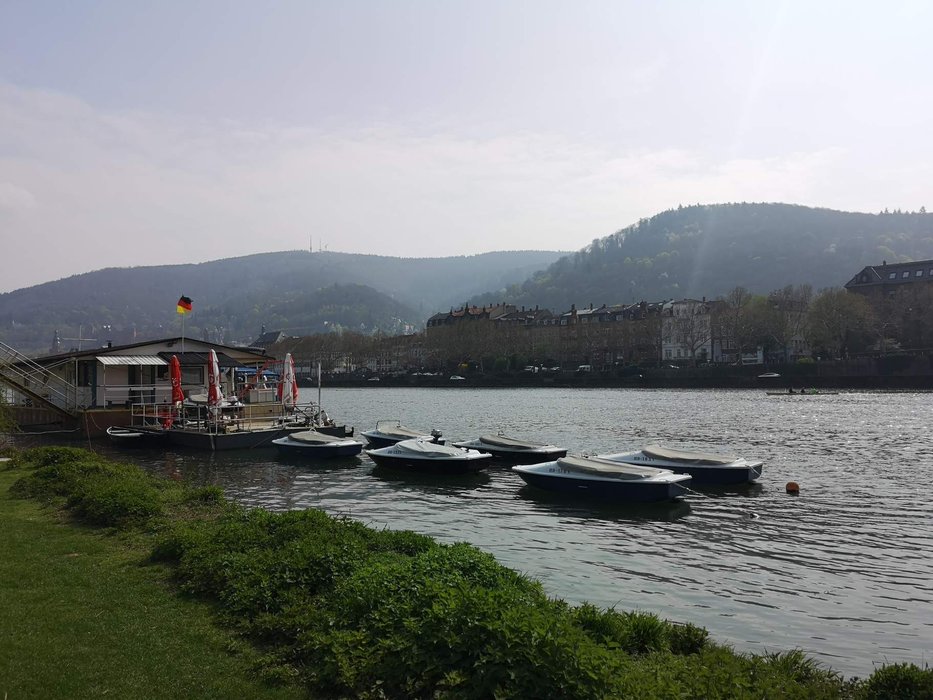 Not really in my budget but the restaurant on the boat seems to be a place where wealthy people like to hang out. I had a moment the willing to chill and have a glass of wine but I reconsider and move forward along the river.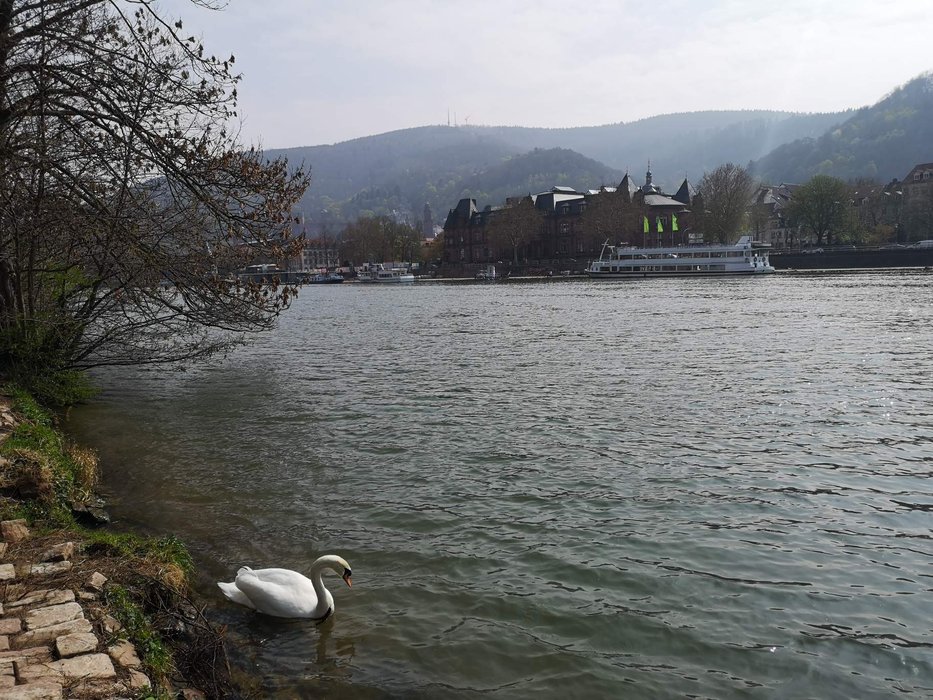 He was born to be a model in my photo. The path by the river wasn't as populated as the other side so the bird felt safe and cheerful. He did try to say something but I still need swanish classes to be able to respond. Waved goodbye and he did look sad, maybe he just needed a friend.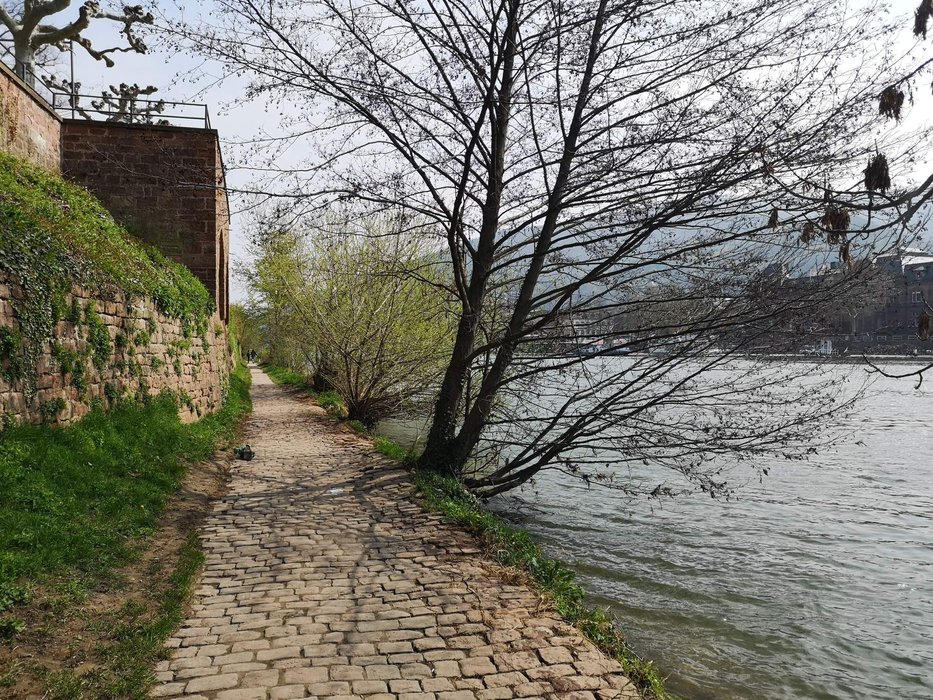 I have done many pictures with the river and I suddenly remember a dear friend of mine Spersa that she is from Freiburg. She organises tantra workshops around the world but we met on a Greek island. She use to do a lot of parralels with water when she was talking about energy. Men were the waterfalls and we were the lakes in her vision. Also she said we manifest both energy in different percentage and in different moments of our lifes. This river was large and flowing very quiet, almost like a lake. I said to myself that this is the expression of a good relationship 😂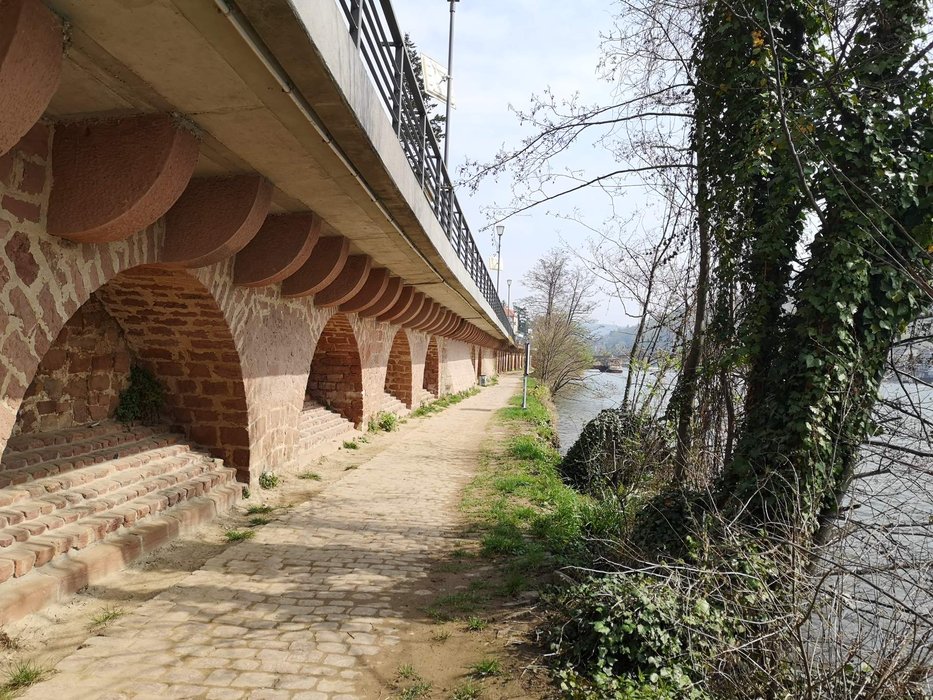 A lizard was enjoying the sun on these steps beneath the bridge and I managed to disturb the creature and to miss take her picture. I was really curious where she disappeared so fast...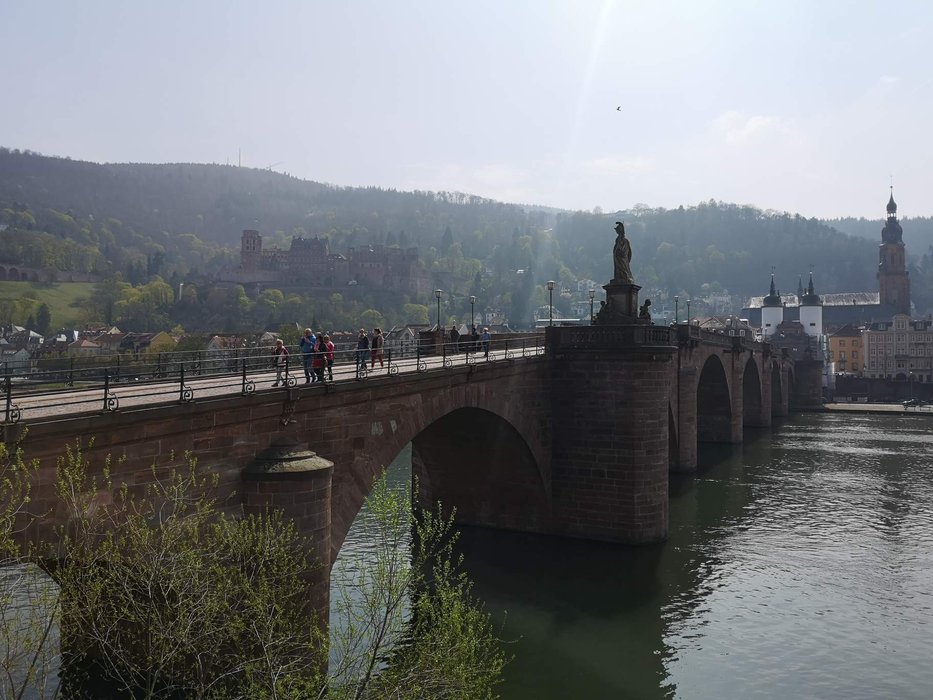 The old bridge is a pedestrian only crossing above the river. Maybe it was built on the same time with the castle and it still standing. After many rainy days in Frankfurt I felt really blessed with such a sunny day for my day out.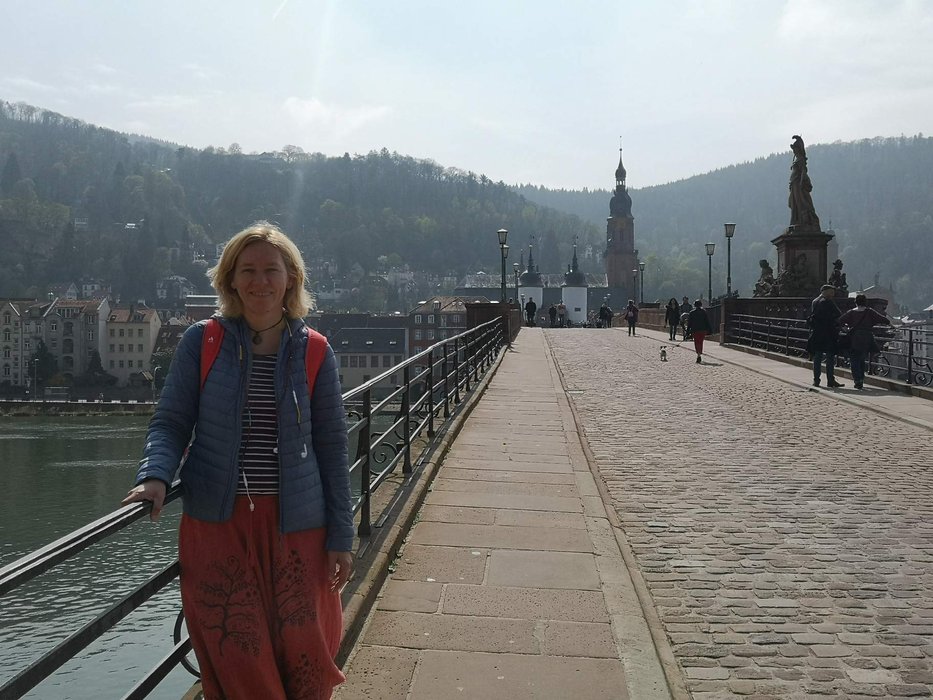 Of course is against the light, so all you photography experts around there on the blockchain try to refrain from commenting 😂 I love my ray of light pointing straight to my head and inspiring me on bad jokes.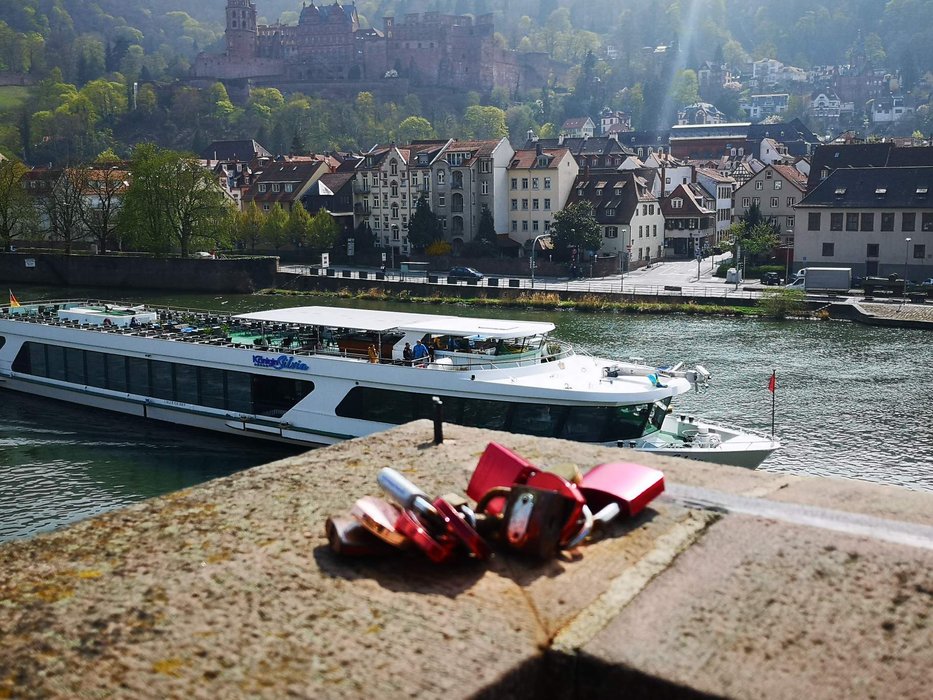 My creative personality and the help of a great setup and luck gave me this beautiful picture with the red locks from my heart, the boat and the castle on the same picture and is kind of a statement that magic do exist.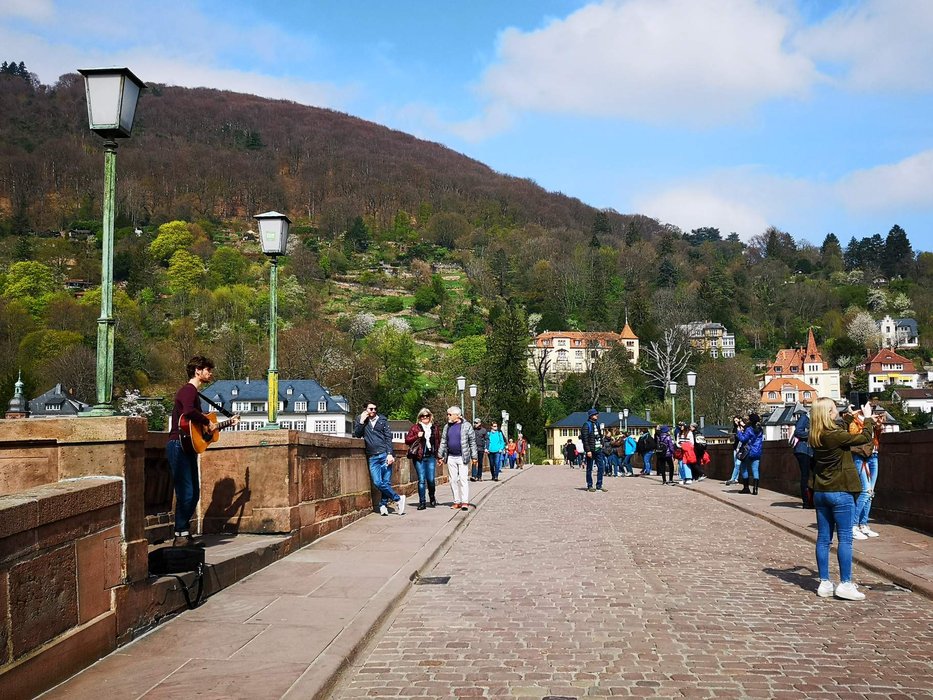 I was sure that the town will be my style. Later I discovered is a very touristy place, but there is a reason for this. Music, art, history and good food are all sharing the same coordinates.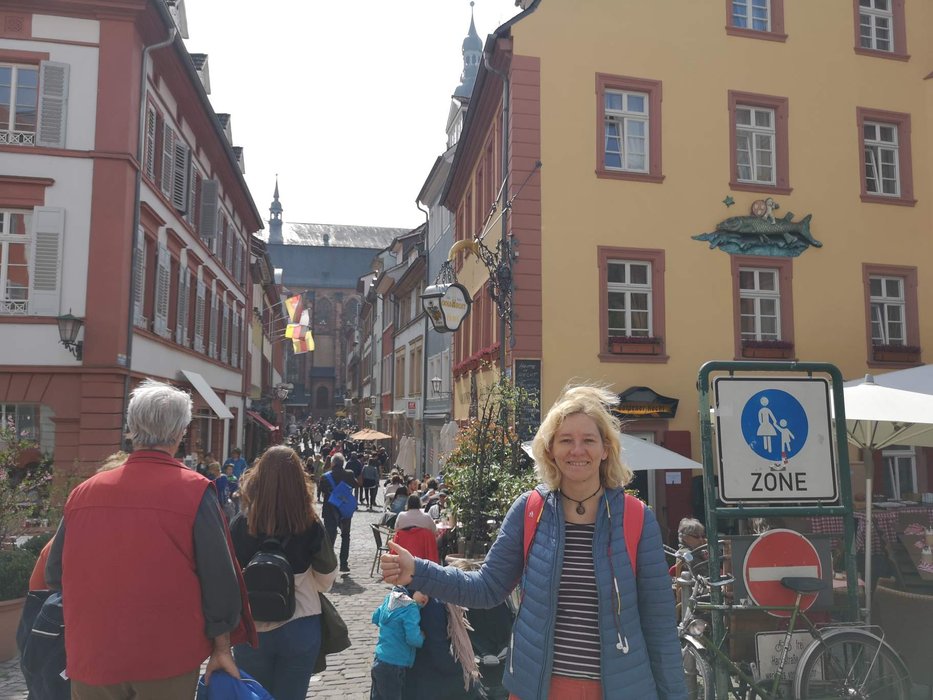 This is the beginning of the crowded little streets that heads up to the castle. At that moment I felt my stomach asking for some food attention so I thought I might try to find a place to eat and skip the castle visit.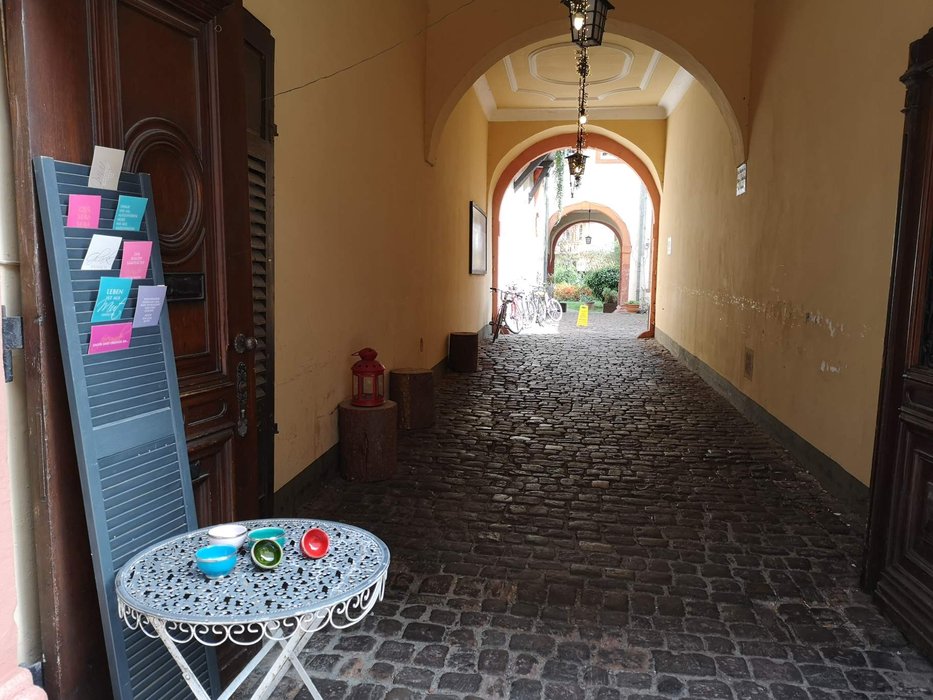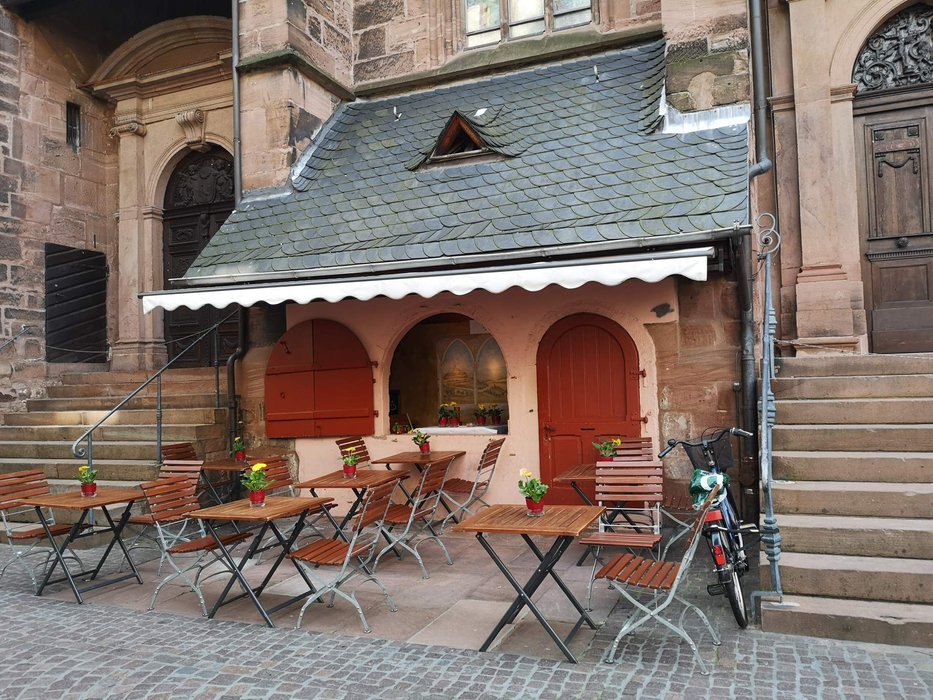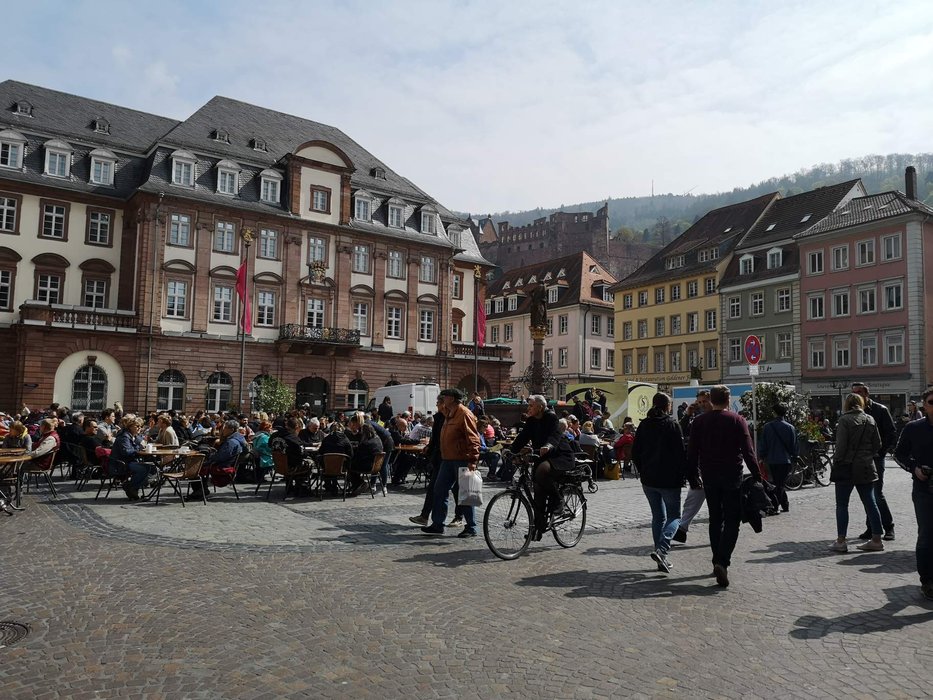 I stumbled upon a fresh fruits stall and I decided to delay my lunch. I bought the most amazing apple for the 0.5 euro and eat it on a bench in the market while smiling at the sun. The apple was so good and the guy behind the stall look like he had picked them from his garden and the combo was food for my soul as well as cheat for my stomach.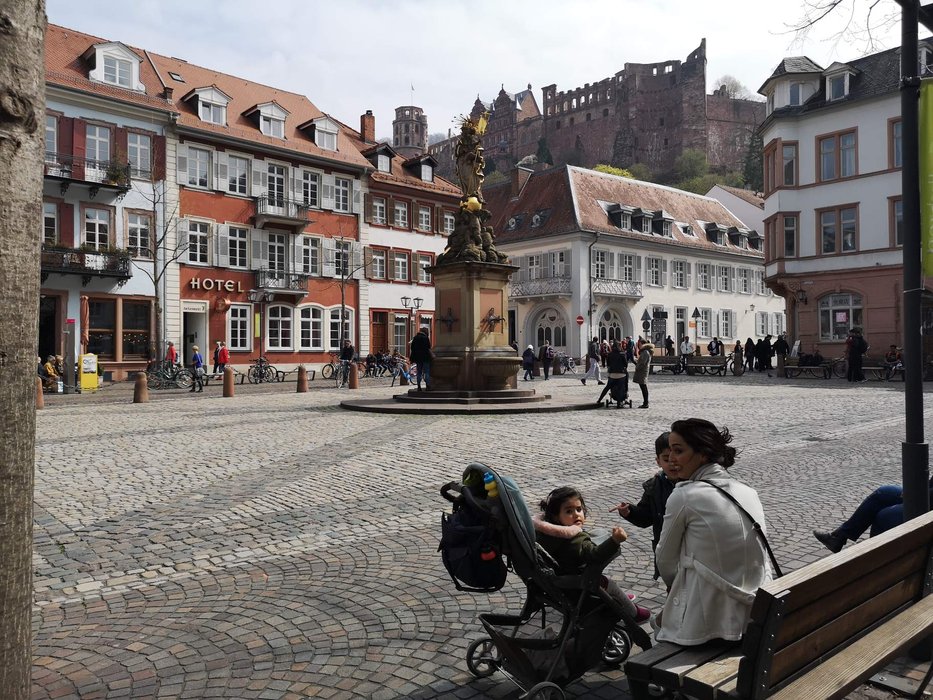 I was trying to avoid the packed places and I found another very small friend. She was somehow fascinated about something in my look as she was really staring a me :)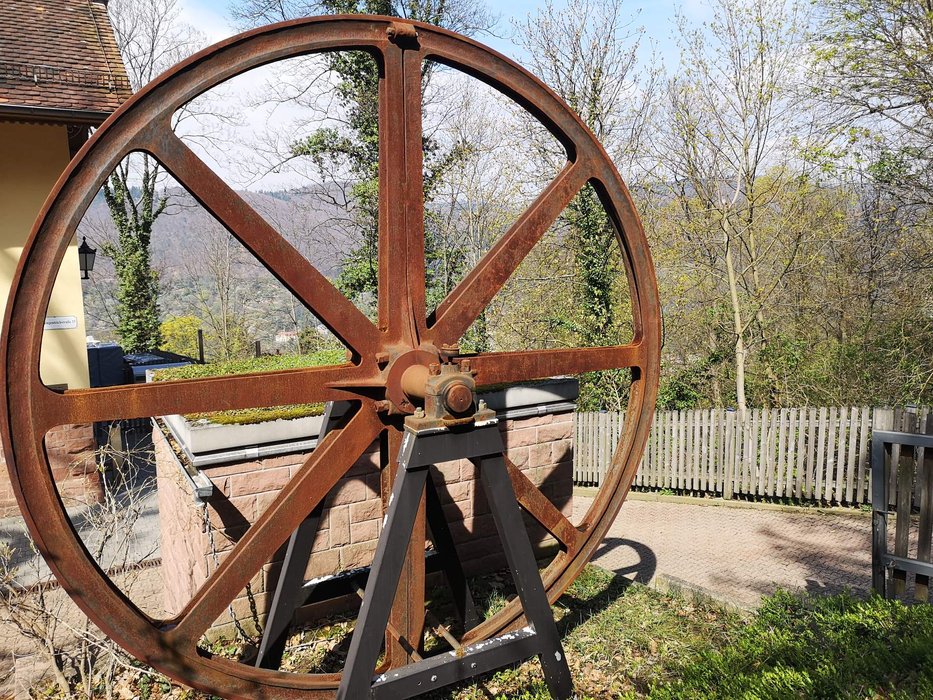 I finally made it up to what I believed to be the castle gate and turn up to be just the beginning of the long upwards road. I have decided for the funicular thinking is more easy to go back as seemed really steep and I was pretty lazy. The sale girl at the funicular tells me that first stop is indeed the castle but there is another stop more up in the forest with a cute hike down. I smiled and nodded that was for sure my way. She wished me luck and I wished her back a lovely life (I hope you can imagine the joy in her eyes when she waves goodbye)
So instead of a first glance at the castle I stared at the wheel. From the very busy place down back to quiet again, as in life.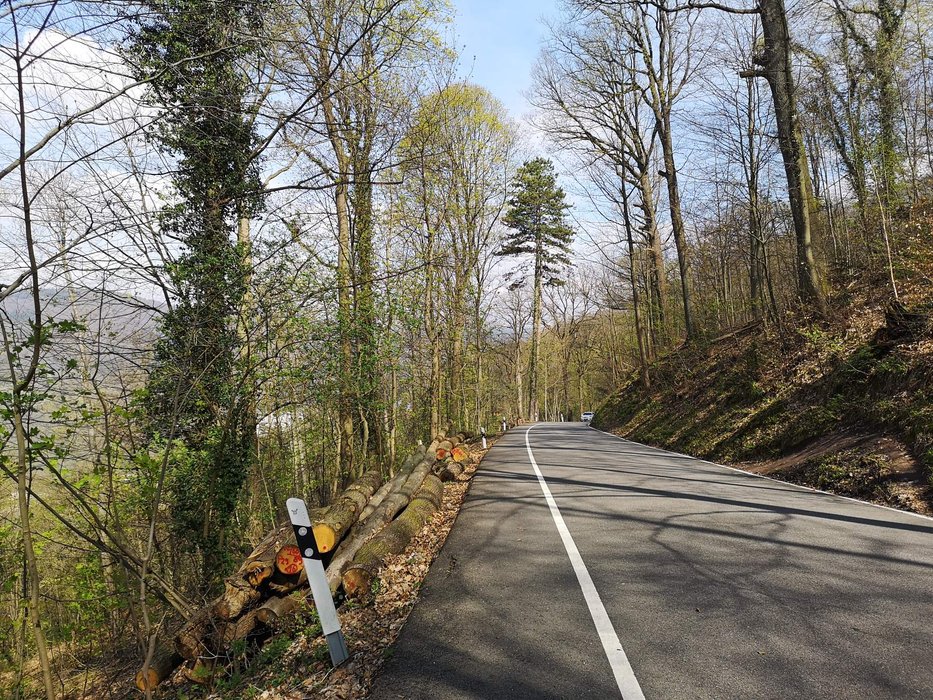 Looked I was among the chosen few that took the option. I will have the quite forest just for me and I took the opportunity to hug a friendly tree.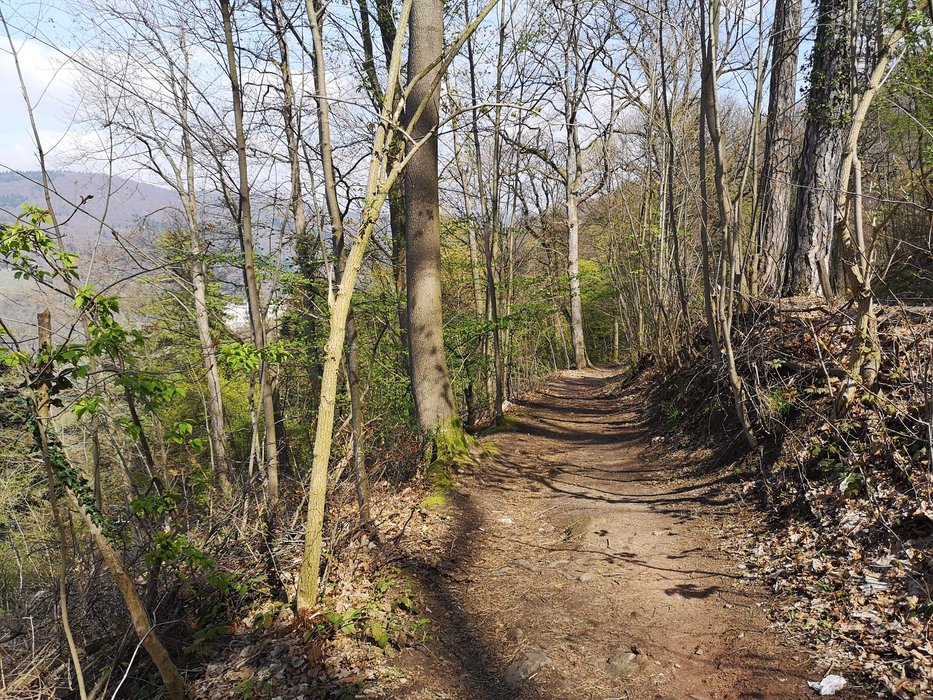 I couldn't believe how beautiful the place was and the fact that I had it to myself :)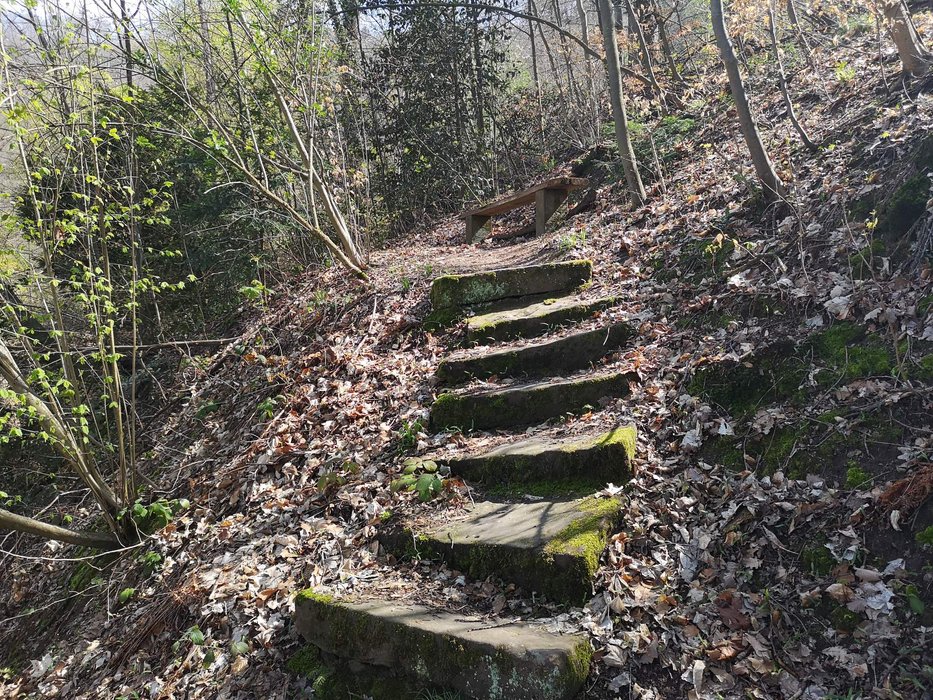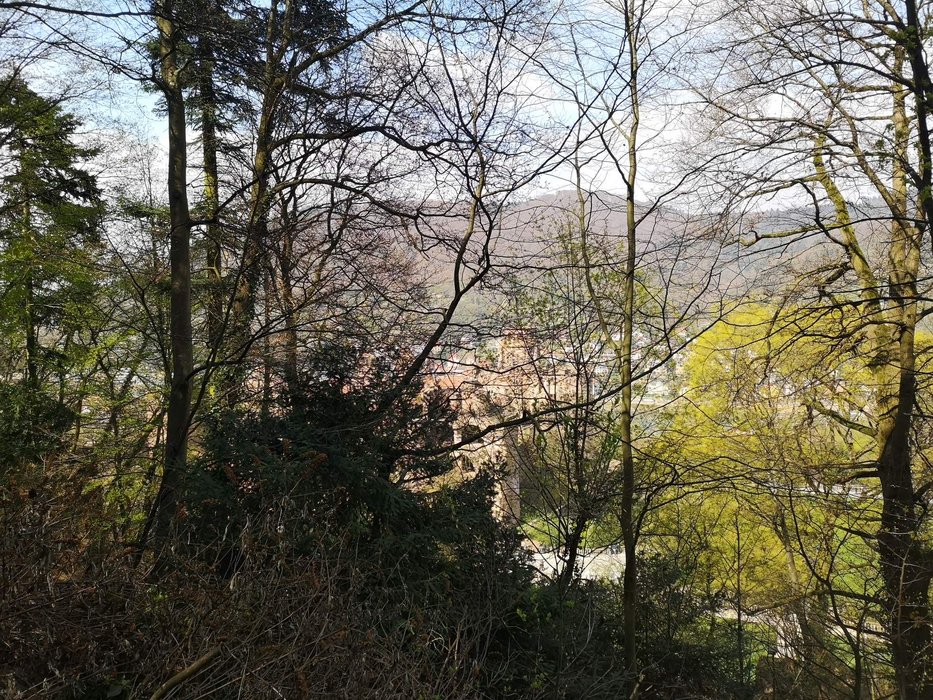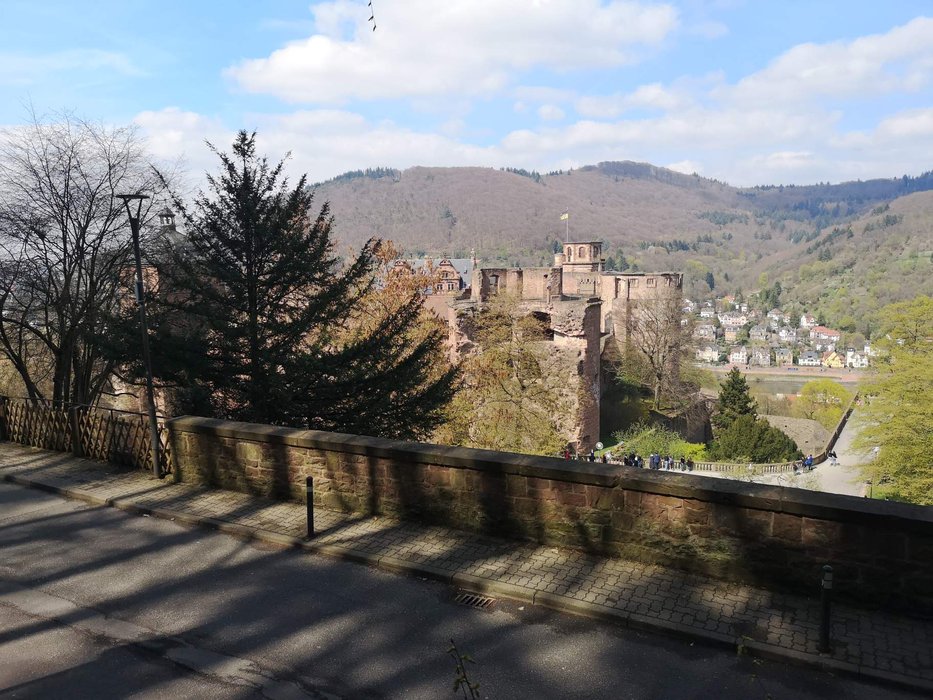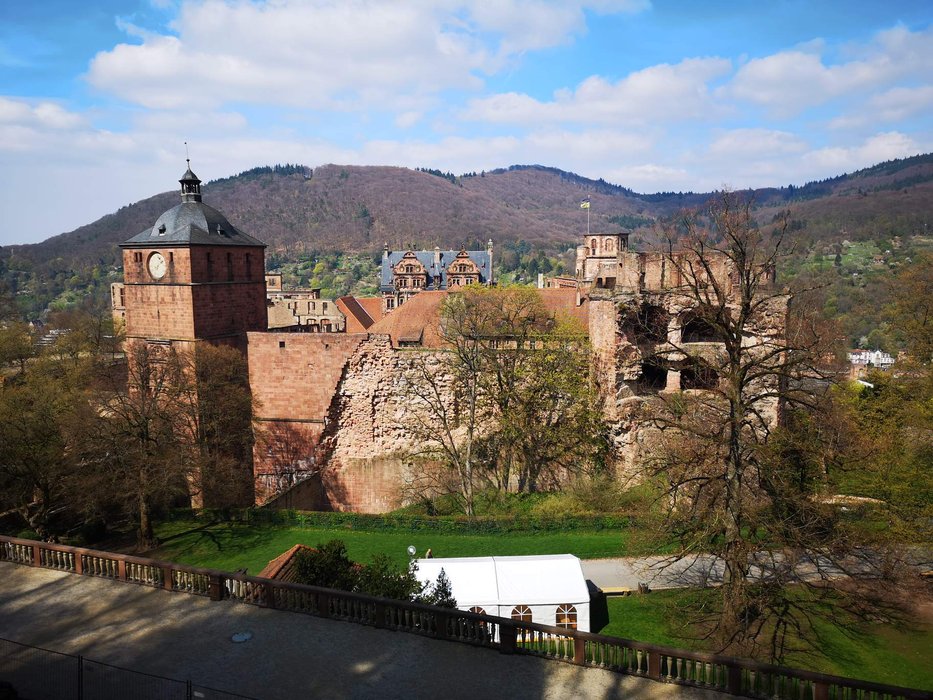 This is the famous castle of Heidelberg. If I would do any type of research I would find out probably that is fucking huge. I imagined I am going to find 3 stones all together claiming to be an old place where centuries ago people hang out for a drink 🤣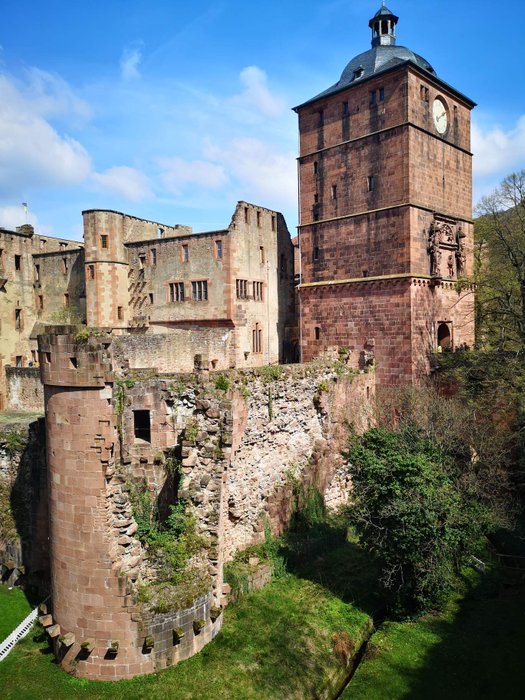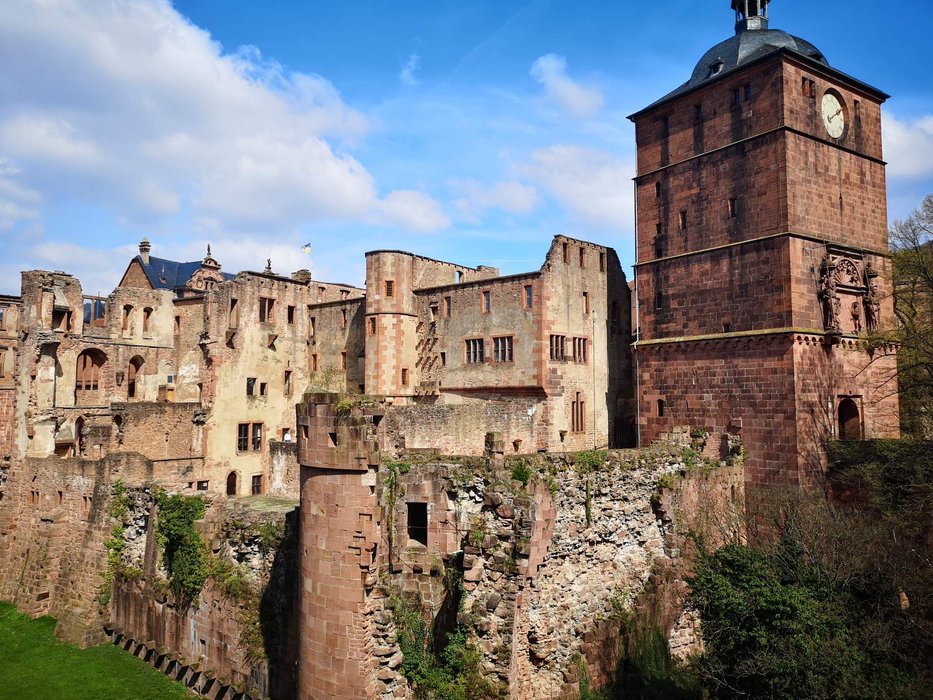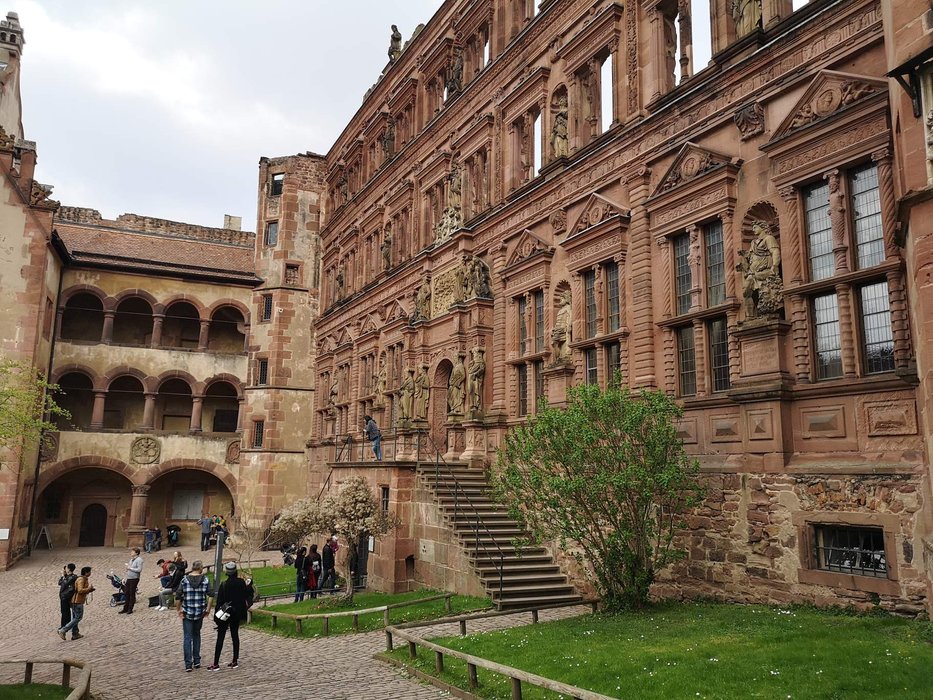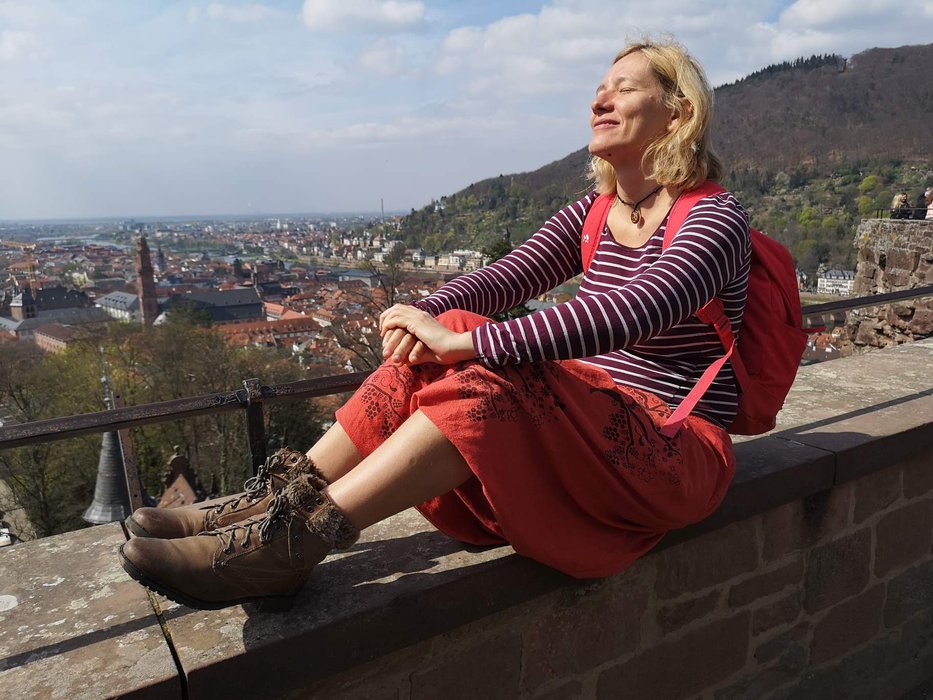 The view from one of the gates upon the city is breathtaking. I took my time to enjoy the view and the sun and when I open my eyes a lady asked me if I wanted a picture like this. I said why not and tried my best to go in the same state of bliss.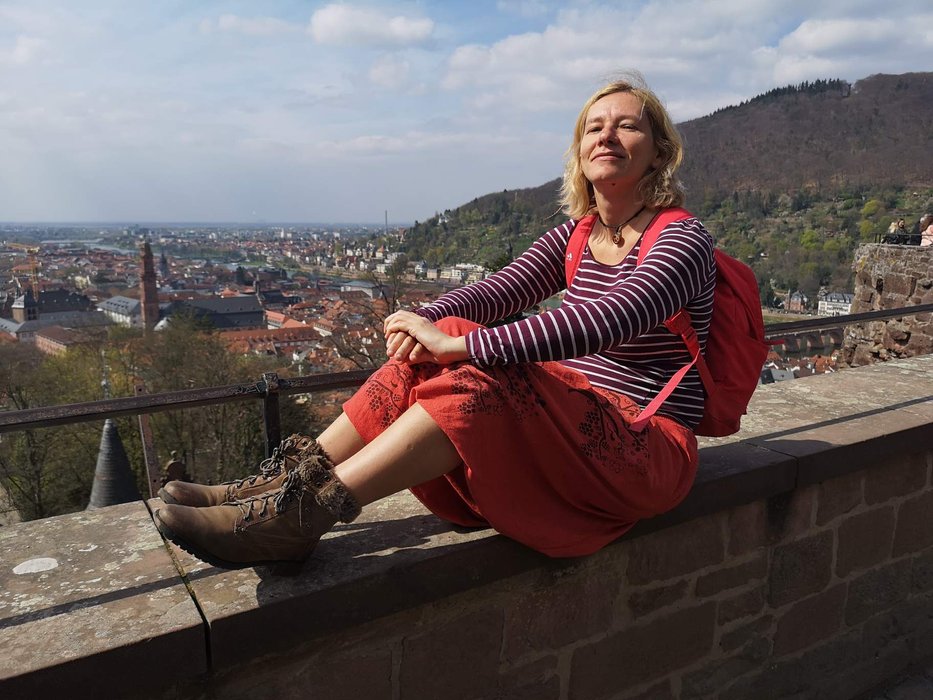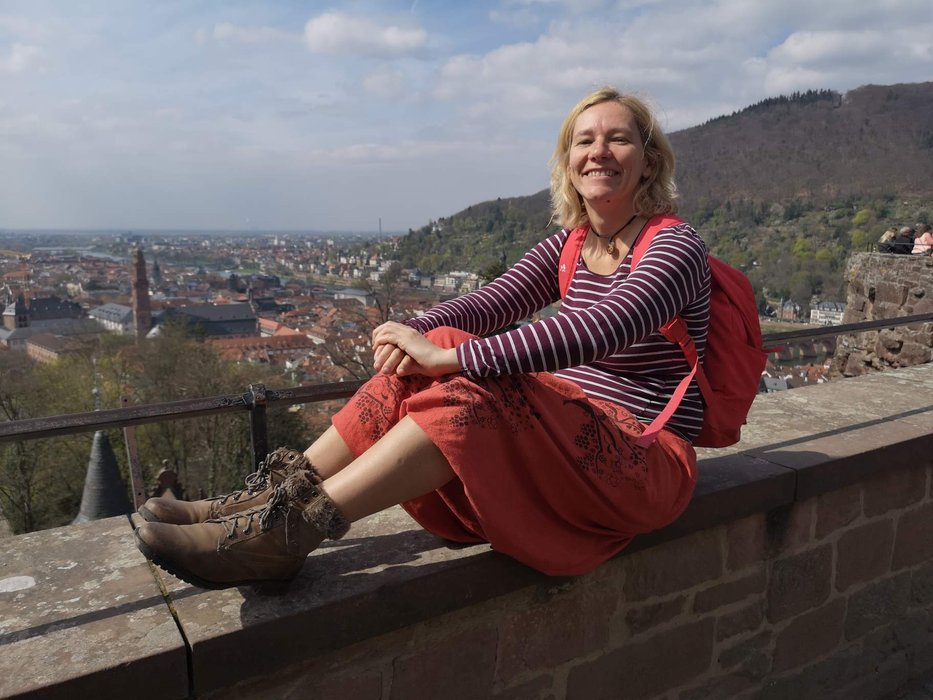 Finally tried to have some eyes open and left the spot for other tourists. Is my Facebook profile picture now 🥰🥰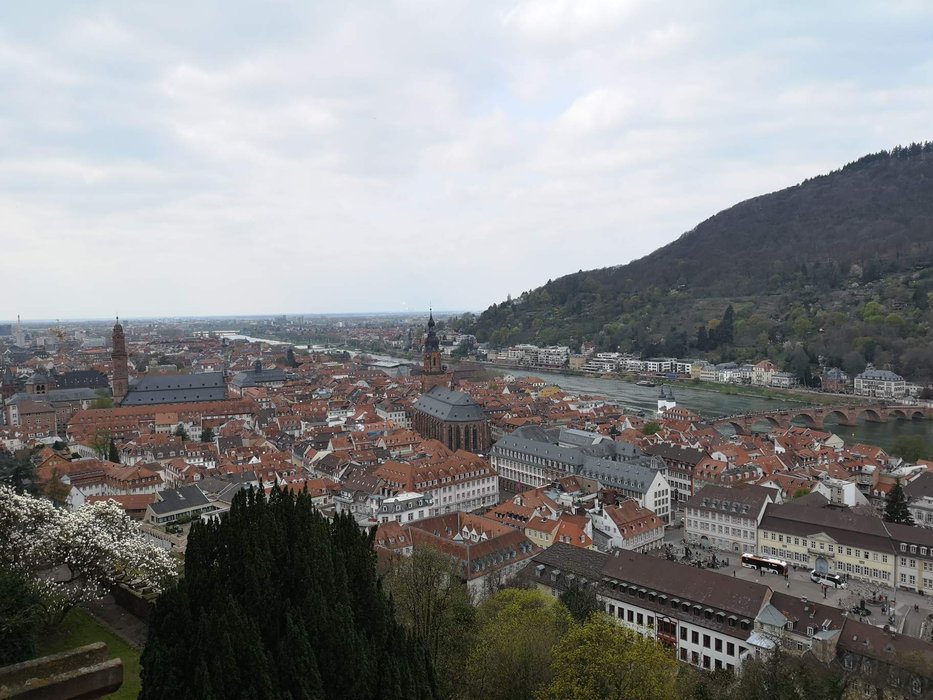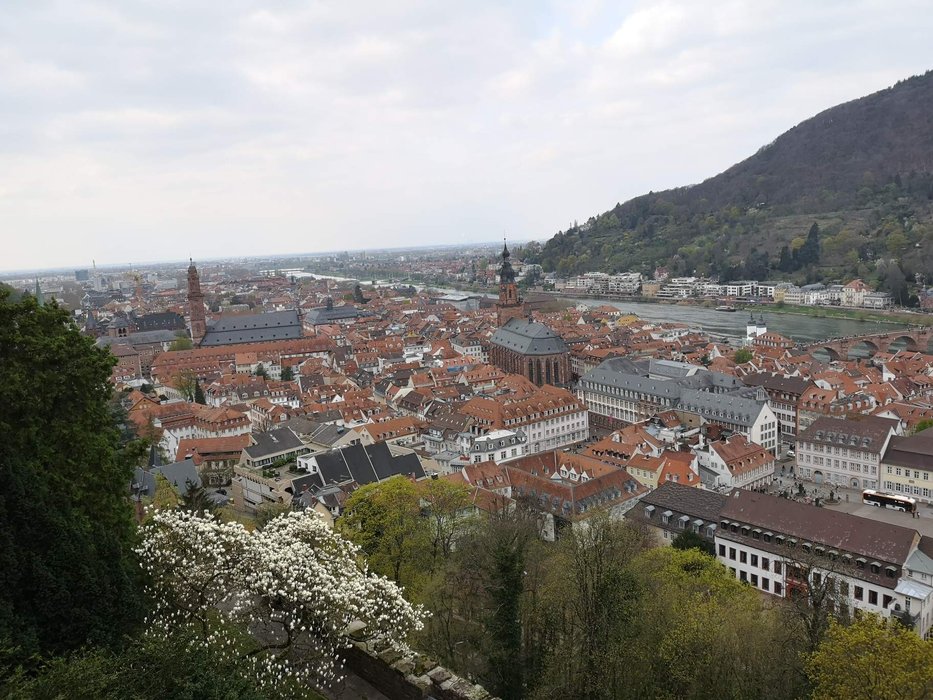 Heidelberg you win my heart from above. Not a bad place to live in. If I need to move soon because of the political issues I might add you to my list of liveble places :)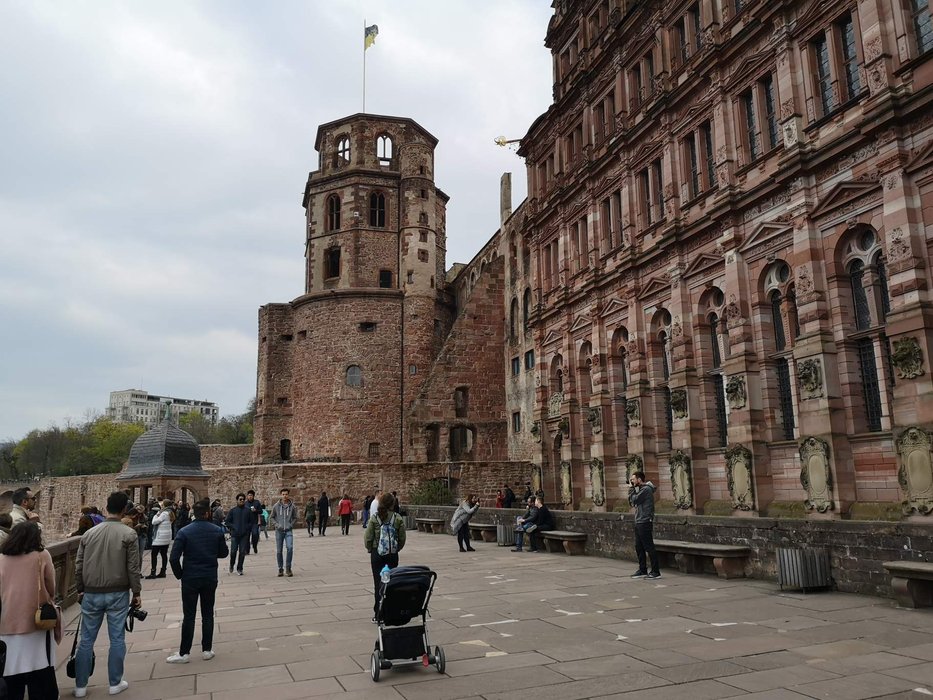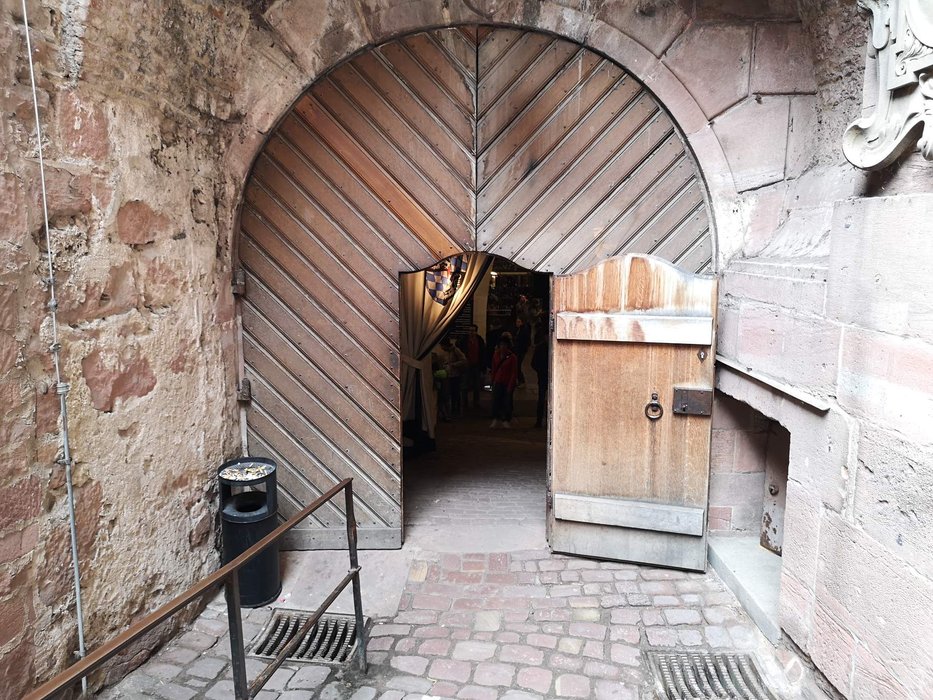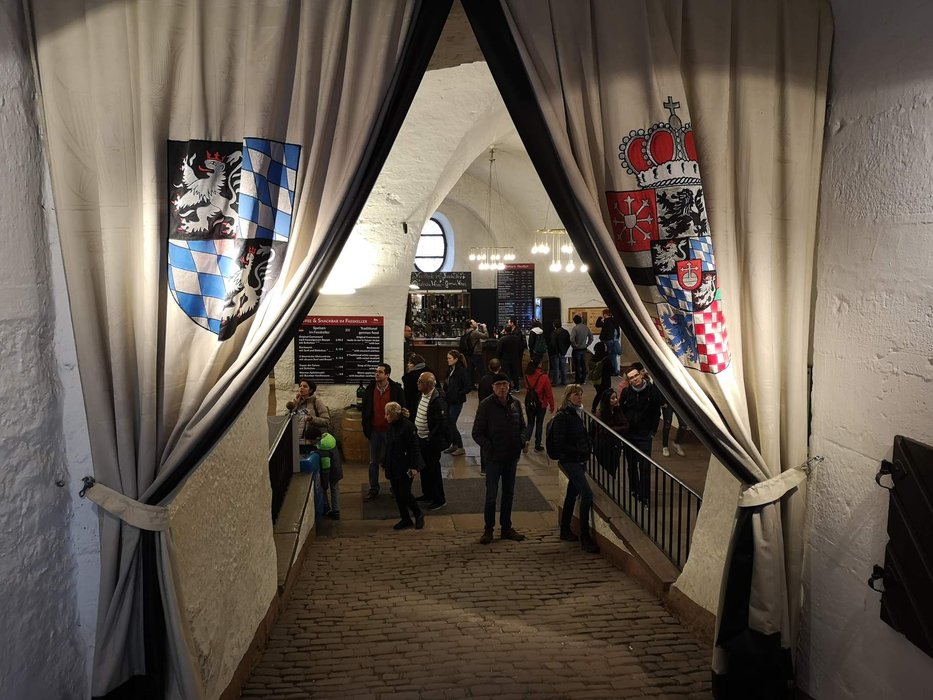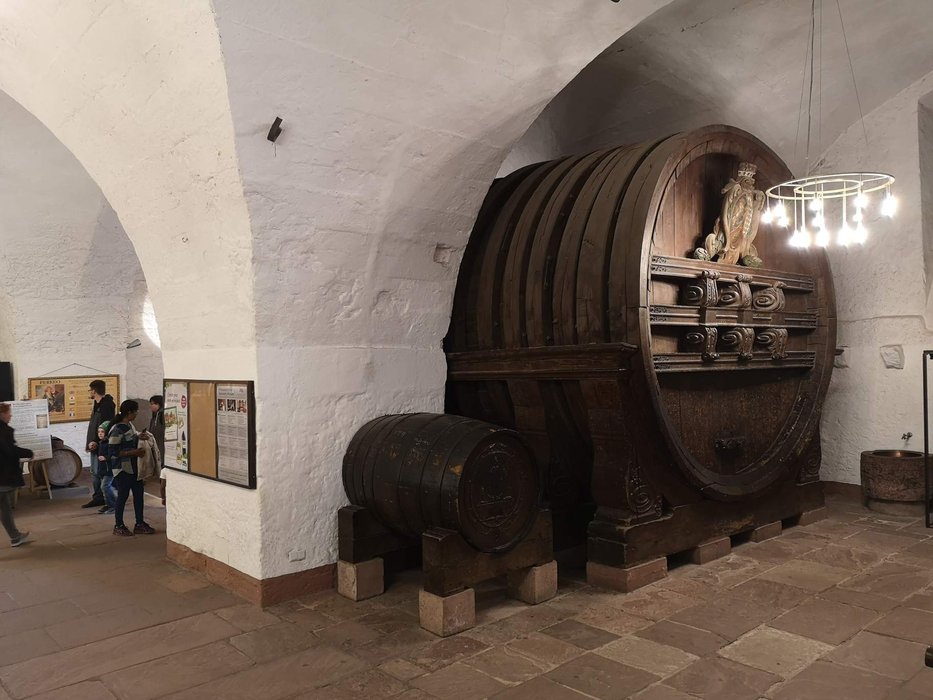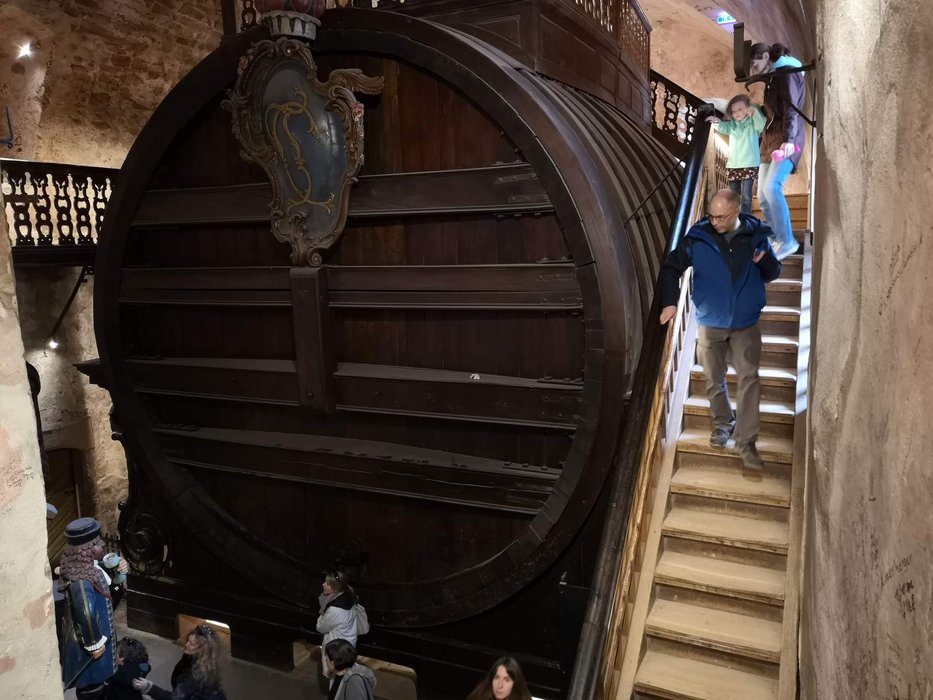 The cellar with the huge barrel was not bad either. As I like a glass of red wine now and then I must say that I was really ready to pay the expensive 3.8euro for a glass of the castle red dry wine. I need to get there again for that wine as I only had 2.51 euro cash and the German society is not very card friendly. I didn't dare to ask for a half of glass though 😂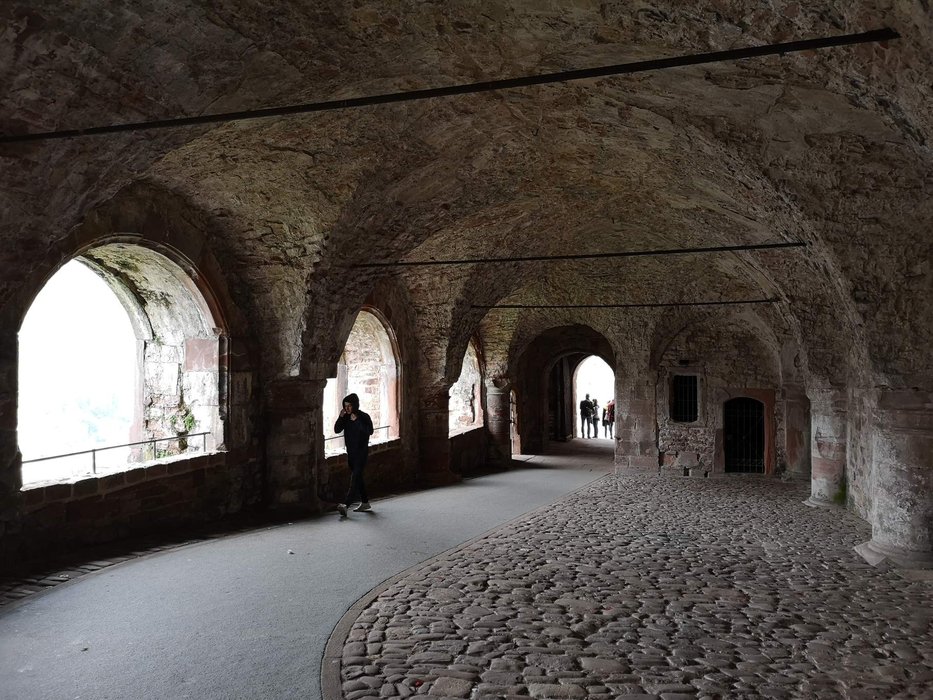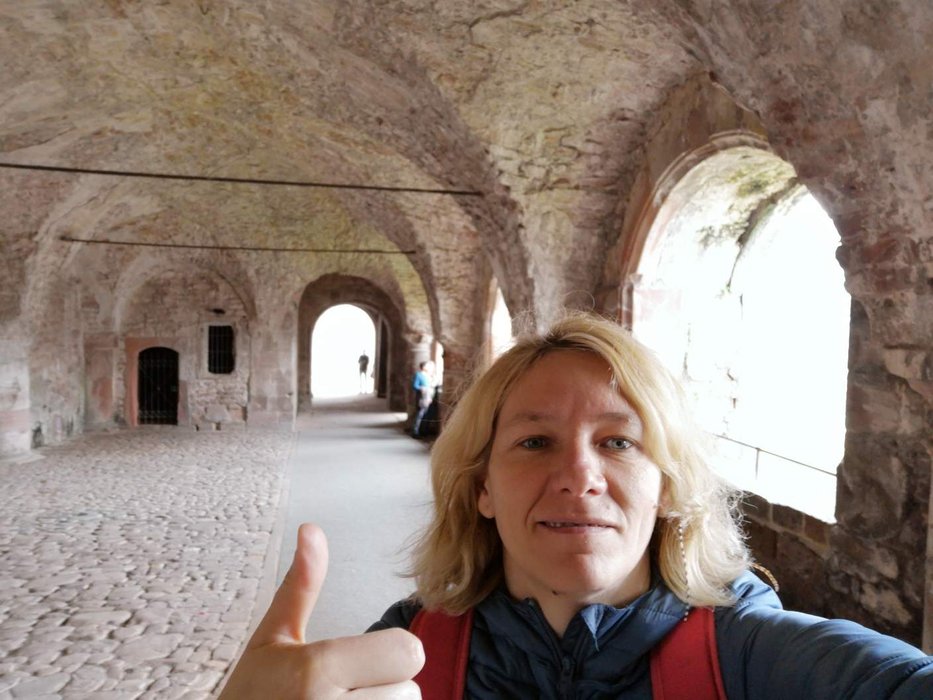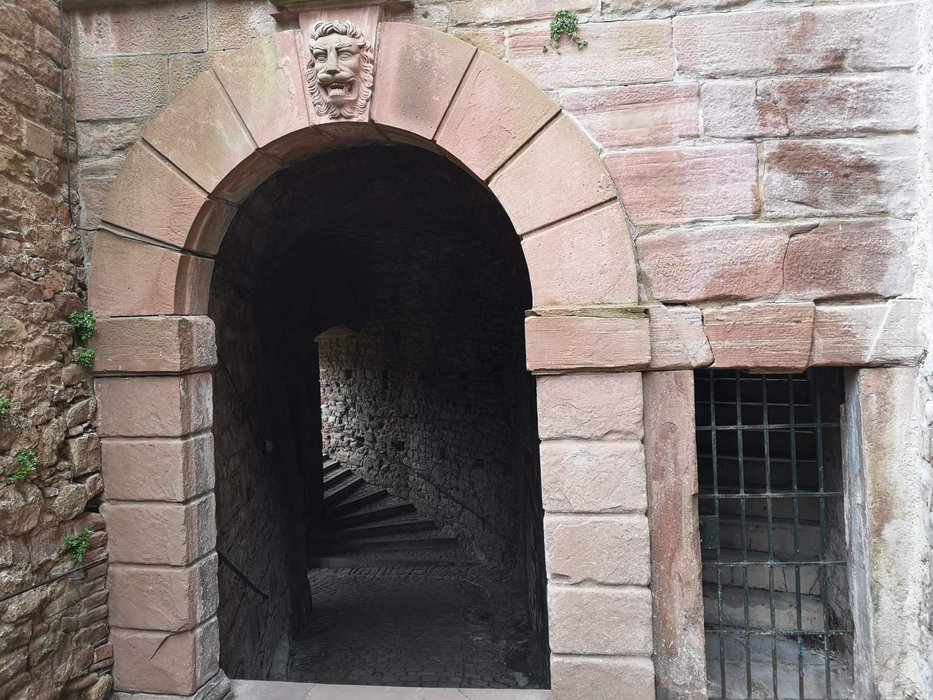 Last few pictures on a running pace. My hunger was already at very high levels and I cannot eat in any place that doesn't have my kind of vibe. Well though choice as the castle expensive restaurant was not among the viby ones. Rushing downward I was trying to calm my noisy stomach singing the rage song 😂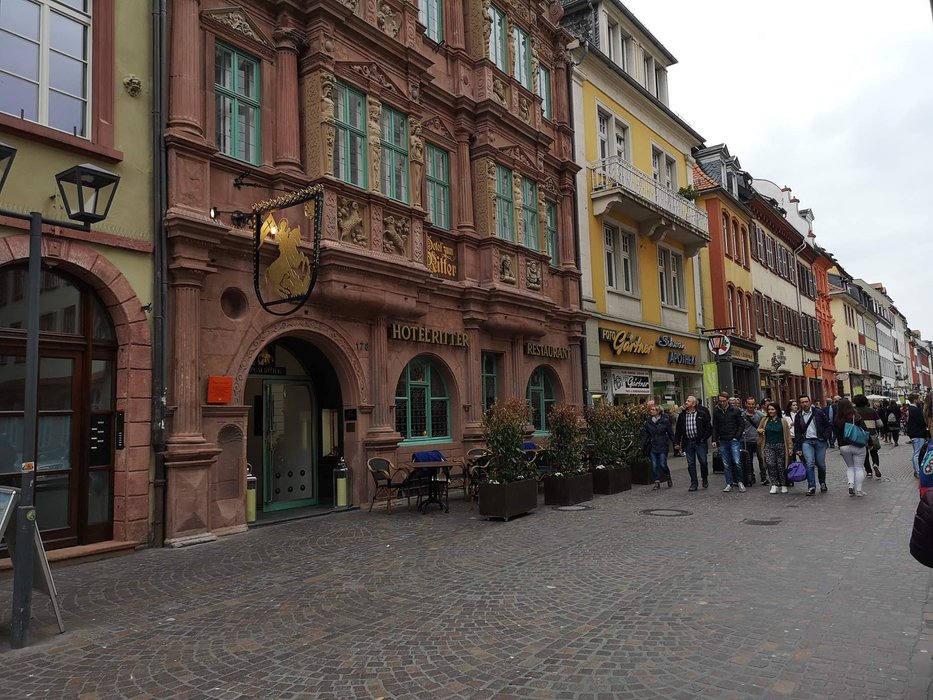 Back to the town I let my intuition flow and in few moments after this picture I felt the right vibes. This is the beginning of the commercial area but still part of the old town.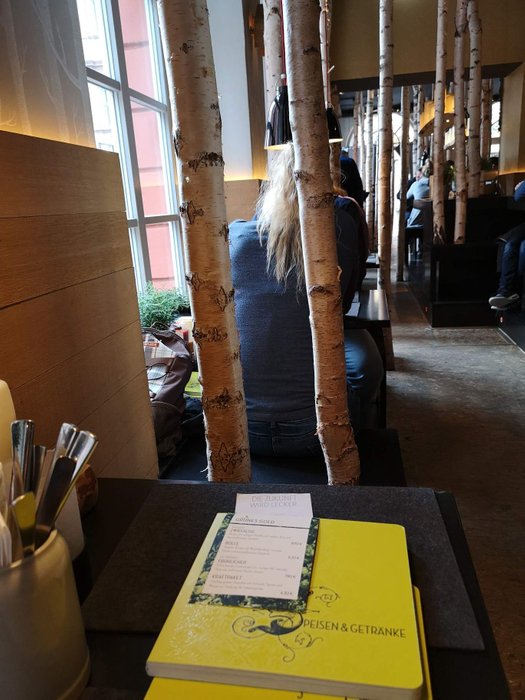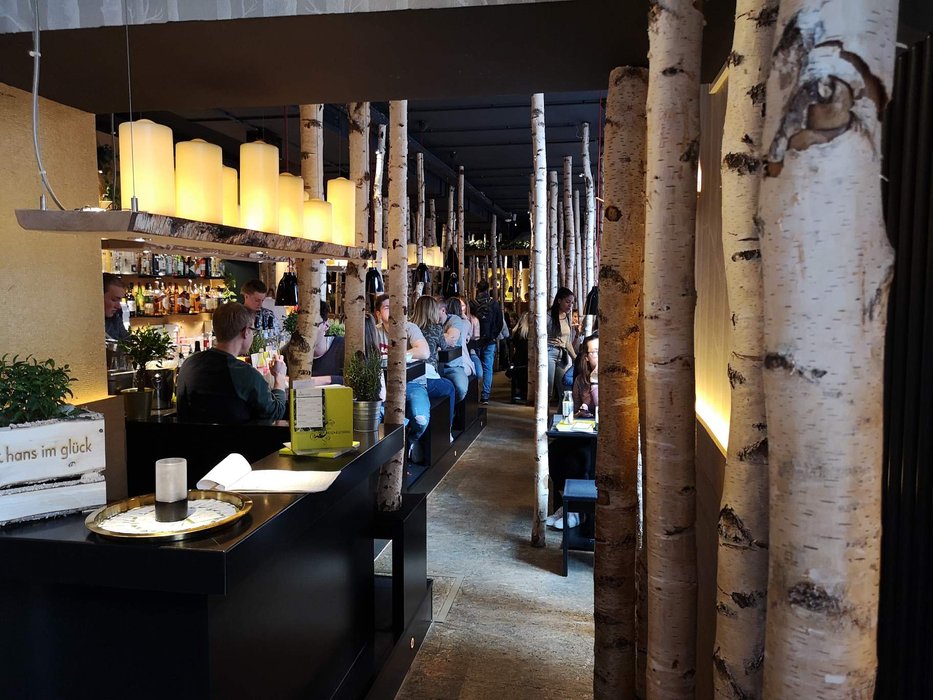 So yes I eat in a tree place and I was slightly desoriented at the beginning as I had seen only burgers. I dismiss my doubts and waited for my table for about 15 minutes. Never once had visited me the thought to leave and I was really curious why. They finally found a single place table and I double checked if they take card payments.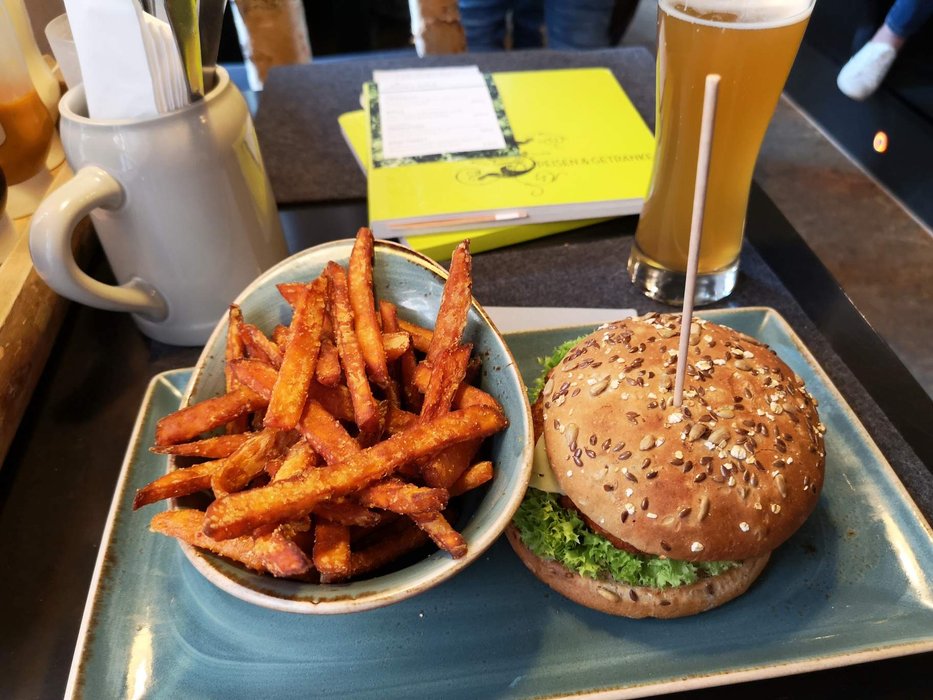 For those of you who don't know, I am vegetarian for almost 20 years and most of the times I prefer vegan places. So imagine the big shock when I found out that the place was only vegetarian/vegan and didn't use soya products (which I don't like). I asked my intuition some well deserved excuses and said that she couldn't do better. My inner clock is my highest asset I have in this life and I must say I am so so greatfull for her hints.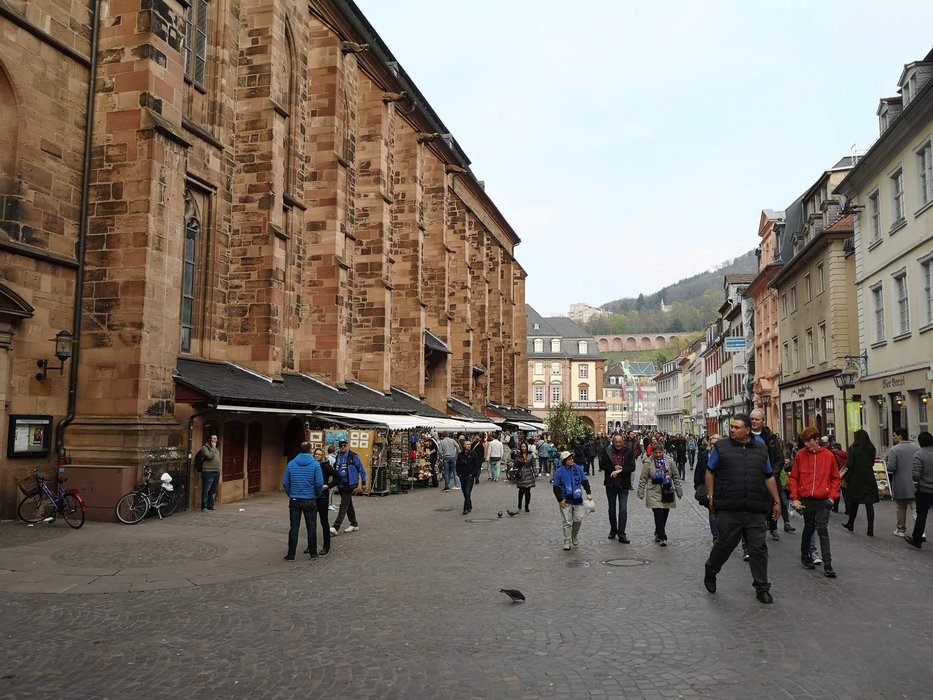 Happy fed I slowly head back to the bus station taking few last moments to admire the city.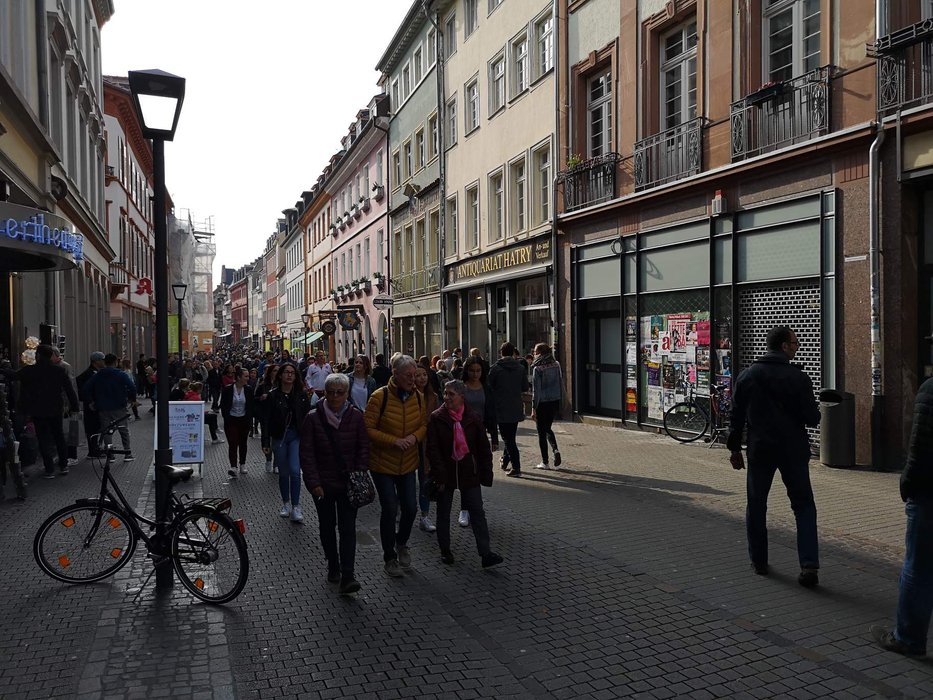 Unbelievable how cute the bycicle fits the light pole on the crowded street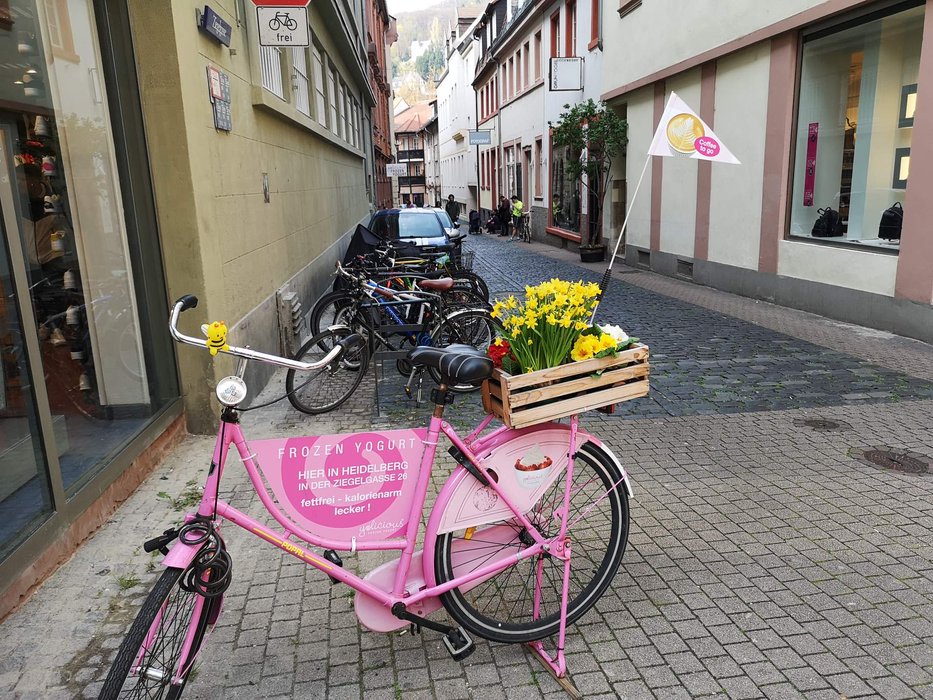 Great marketing for ice-cream made with fresh smelly daffodils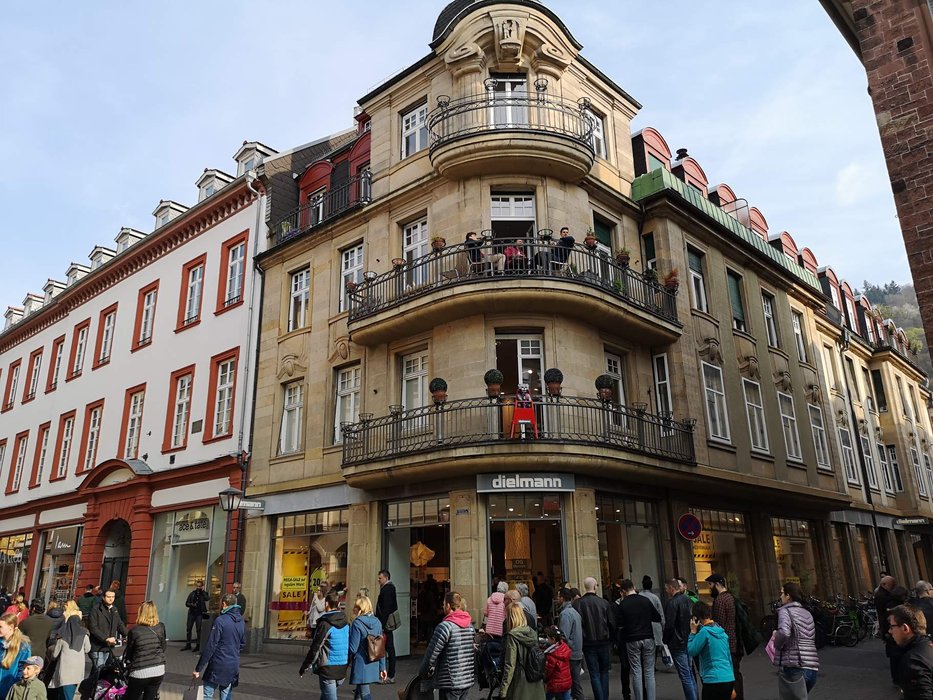 When the corner of the world is round :) The guys on the second floor terrace waved back at me with friendliness making my heart sing more (they were cute btw)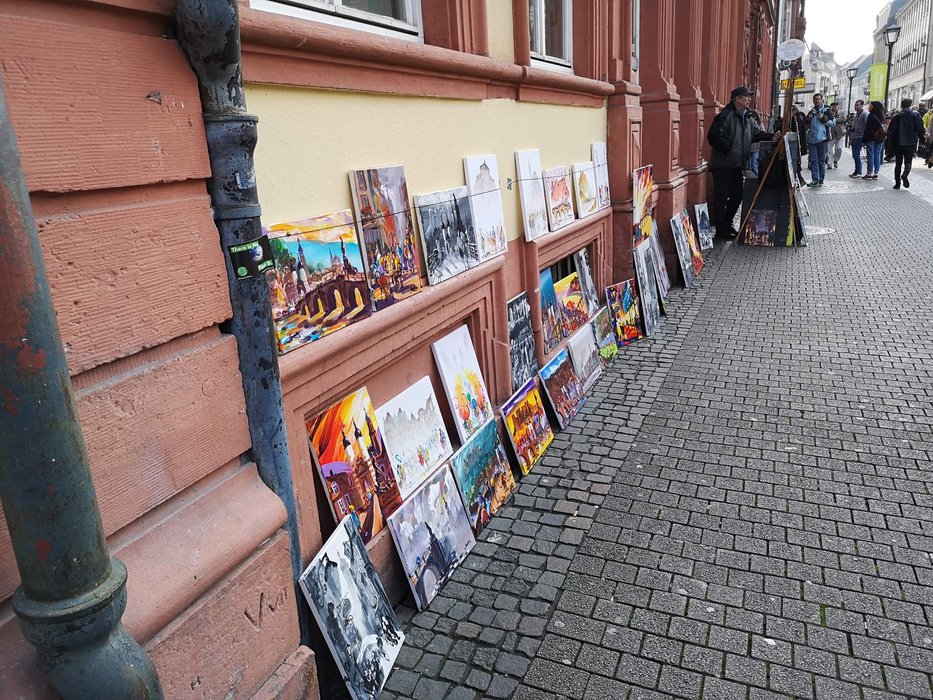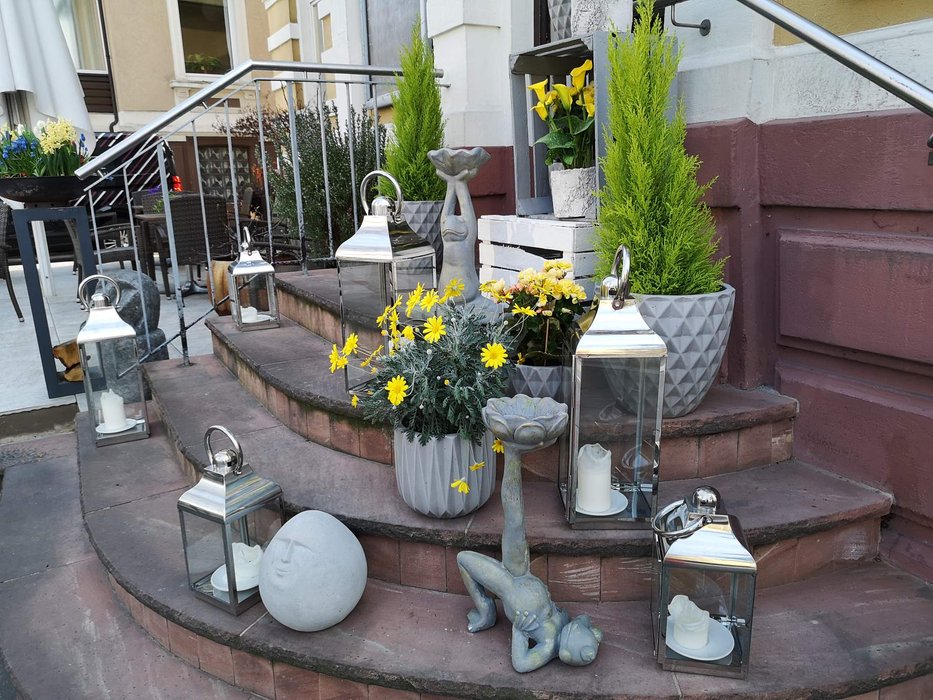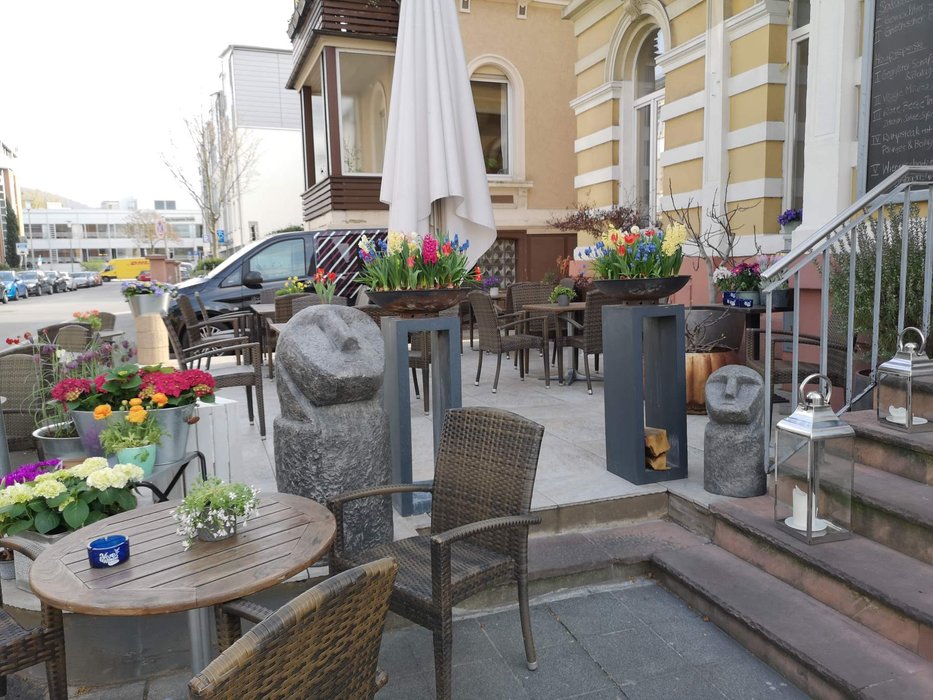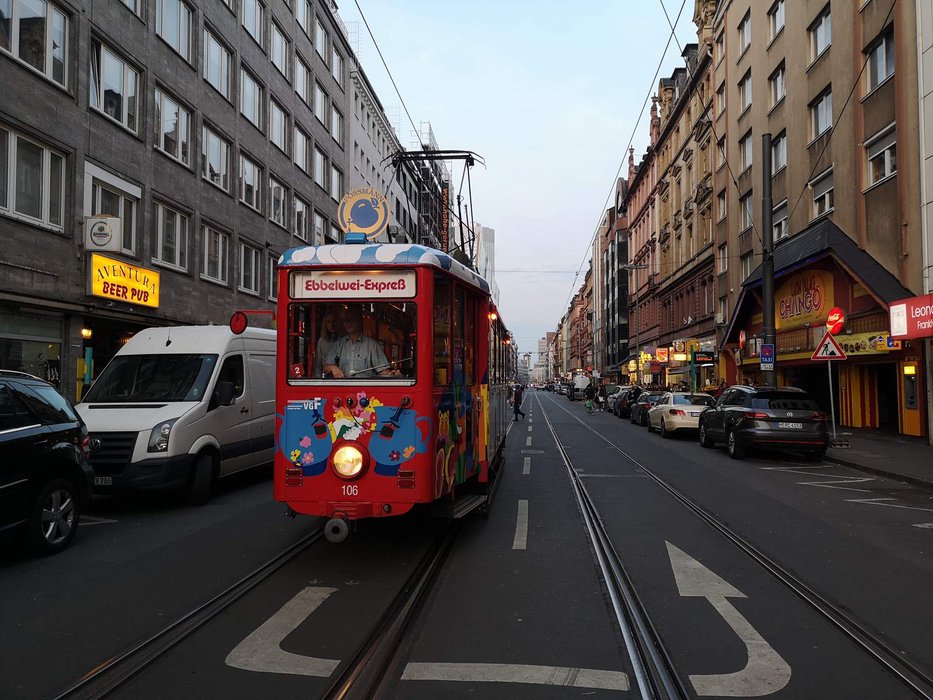 My life is full of colours and love based patterns. In the bus station I met a new friend. She is from Honk Kong alone traveller like me and she is an awesome human being. We had an instant chemistry and all way back we discovered more and more things we had in common :) She is few years older than me but she has the Chinese luck to look young until 70 😀 We befriended on social media and I might visit her in Hong Kong someday, but somehow I feel we will meet again soon. Her hostel is at 2 minutes from my hotel and sometimes the universe spookes me with all this interconnected meetings.
Heading now to sleep and really looking forward to see my bed tomorrow evening after a full week out.
Love and hugs,
Teodora