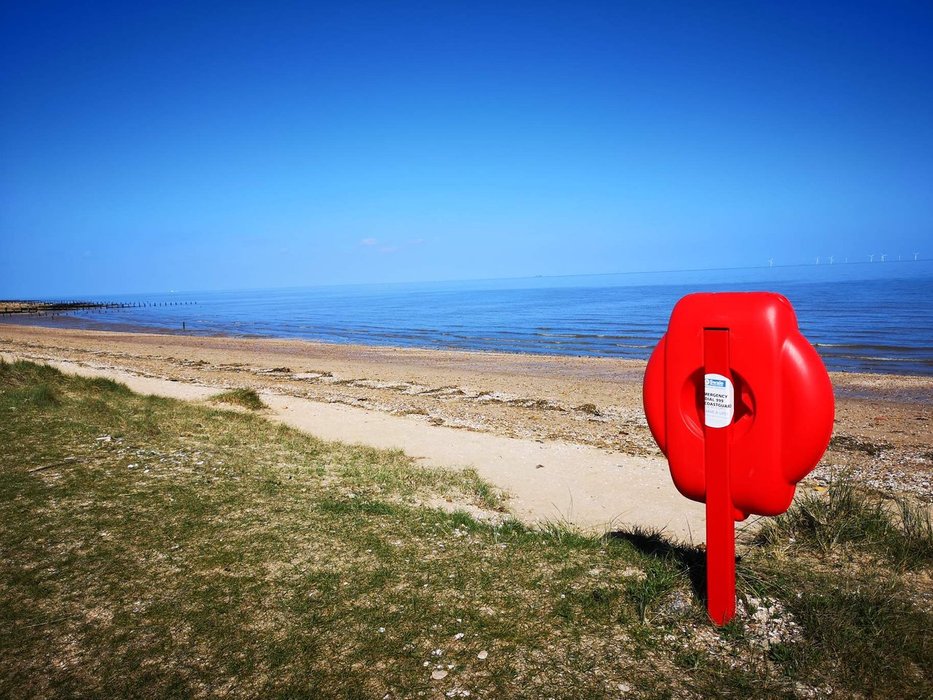 We have planned this journey for about 1 month or more. Last time we only made it to the coffee shop in front of my home as they're some problems with the car. Now a bit of history is required. My friend is an ex professional cyclist coming to live in London from Tenerife Spain. For him cycling in London is flat boring 😂 as his hot small island is made of hills only. So I managed to put an idea inside of head that we could do a more wild nature cycling (even though he owns a road bike). So, on our first attempt we arranged all the details of the plan put the bikes in his tiny Toyota Yaris and we almost hit the road. Almost, as he realised that something on the engine didn't sounds perfect (he is a car mechanic repairing race cars in spare time 😂). He analysed the situation and told me that is impossible to go then as something had broken and is unsafe for us to drive (we could burn he told me as I insisted to tell me what's the worst could happen). Anyway yesterday was clearly the day. He had fixed the car with sealing tape, never seen something similar, but he said we would be safe enough for the drive back and forth. I kinda of trust mechanics so I said what the heck I would die with my bicycle near, good enough...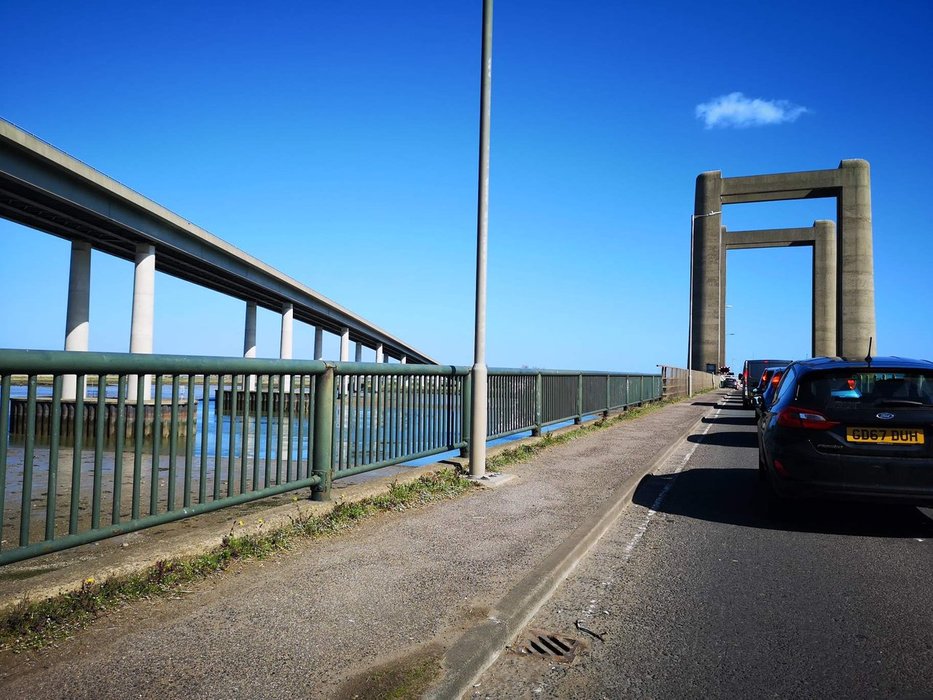 The place that I advertised to him is nice is a natural reserve on the Isle of Sheppey. Is around one hour driving from London, so close enough to start slowly at 9.30 having a coffee down the road. The isle belongs to Kent county, one area pretty enough to see on a sunny day. To connect the small isle with the bigger island they have built a bridge and that was the first point we have seen from our journey. They are actually 2 bridges (one very high and the other on the lower side). To go on the island in the morning we have chosen the lower version that is also the oldest of the two.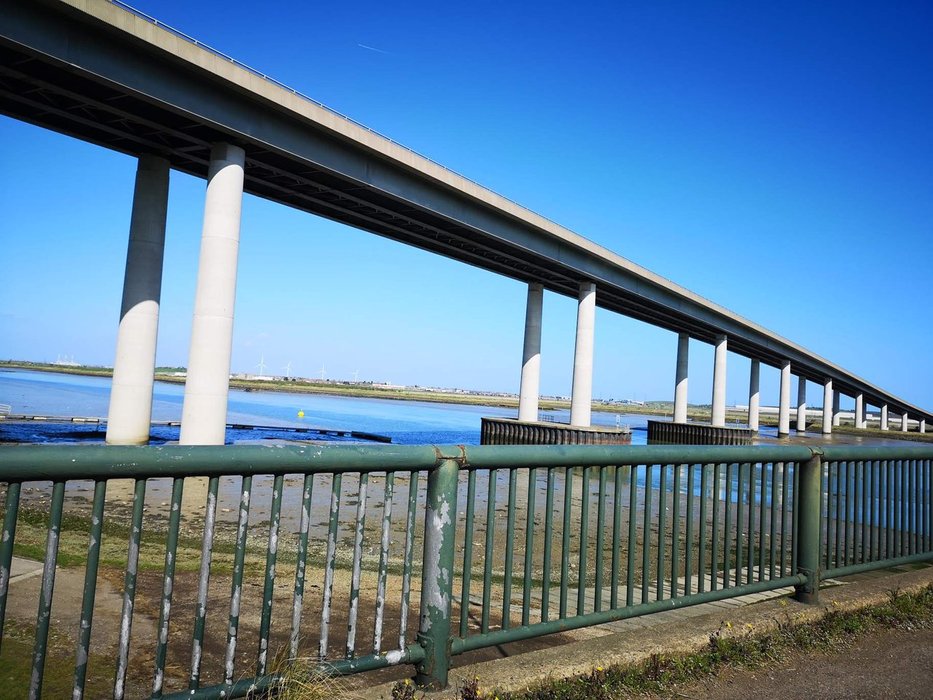 The big bridge was on our left side and we were lucky enough to be held by a red signal to have a picture of the one we will come back to. Meanwhile I shared the story my colleagues told me about the island, that is a rough place because of the Swaleside prison. They told me that a lot of the friends of the prisoners and family moved on the isle to be able to visit them more often. Those families were some time ex convicts or not having enough means to educate the children to do better. I am not sure if is still the case as the people were friendly and helpful, but now is a kind of touristy bird watching area.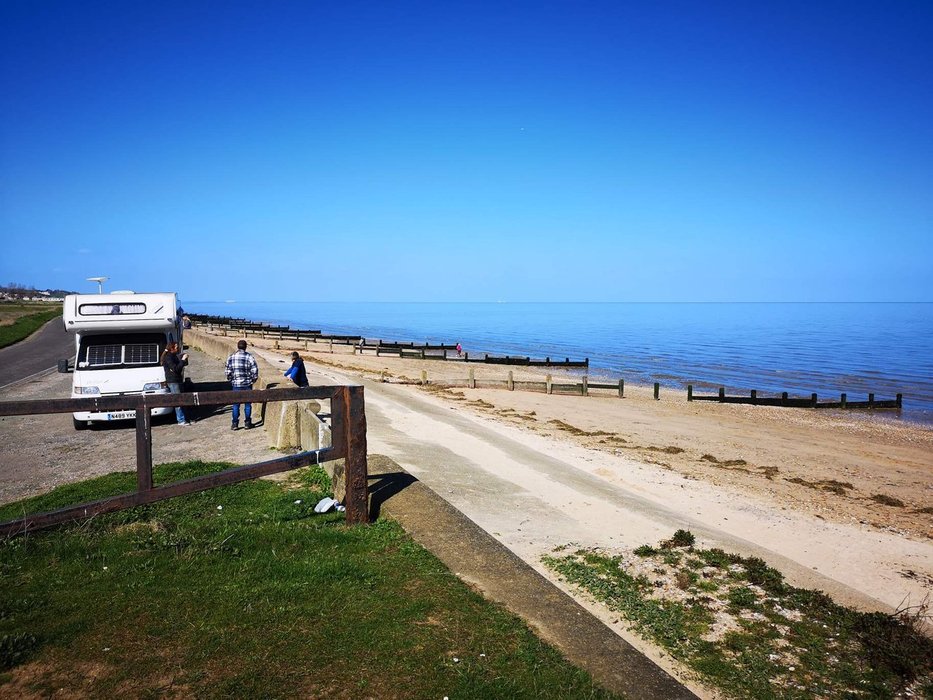 First time by the sea in UK for this year and the weather was perfect. I liked the place as I had the pleasure to cycle kms without seeing many people. We have chosen a complete wild terrain route and we let ourselves led by inspiration. It was mostly me as he was having a good time anyway and he said I can go whatever and he will follow. Good day 😍😍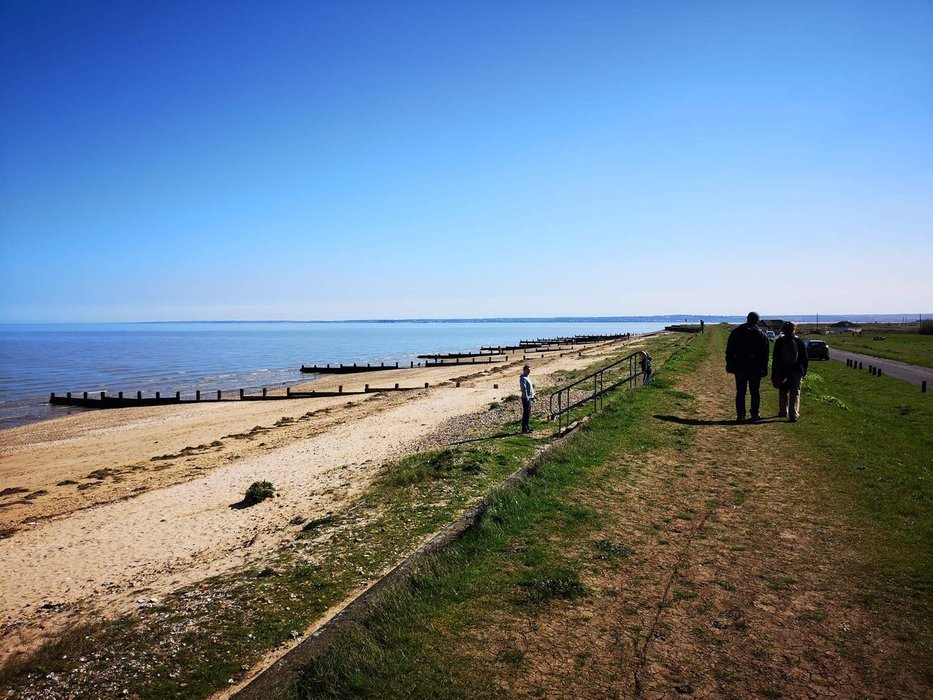 I found this couple that looked pretty happy being there and we great each other and they told us that they are locals. They had a very kind look so I was glad that I didn't set up an opinion based on some old people beliefs. They were there to do something very popular in the area, bird watching. I was already curious what is the most desirable bird to see and they told me that is one of the places in UK to see egrets. To be honest I was not at all impressed as we have a lot of them in the Danube delta (a place you must see)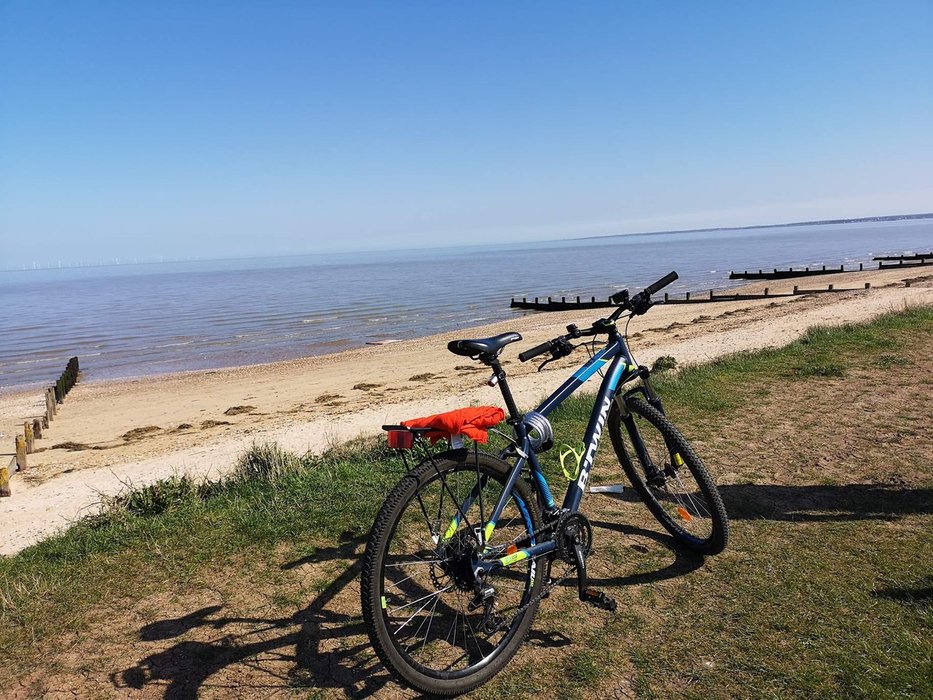 I couldn't believe how lucky I was to explore this beautiful place with my bicycle and in the company of very scattered group of people. I stated to think that maybe it was the reason I couldn't come last time, it was not ready yet to receive me on its greatness. Now all the pieces of the puzzle fit and the grace was all over.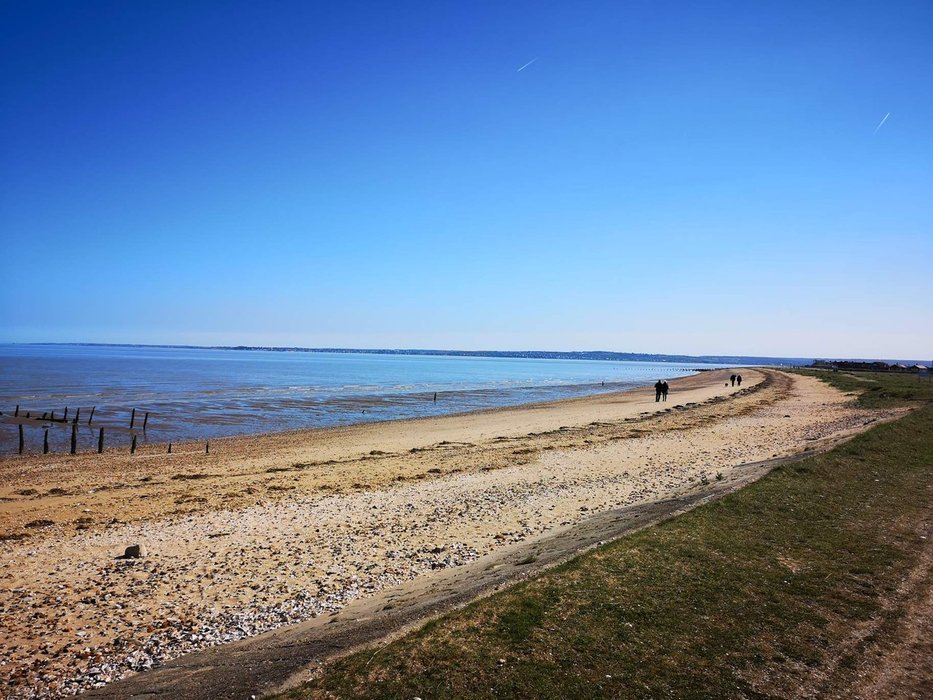 I thought it would be a 10 minutes ride, in my head this island is something small and not big enough to drive have an hour to get to the centre. I start to plan in my head to come back without my friend as I could see some places where I can sunbaths as nature intended 😋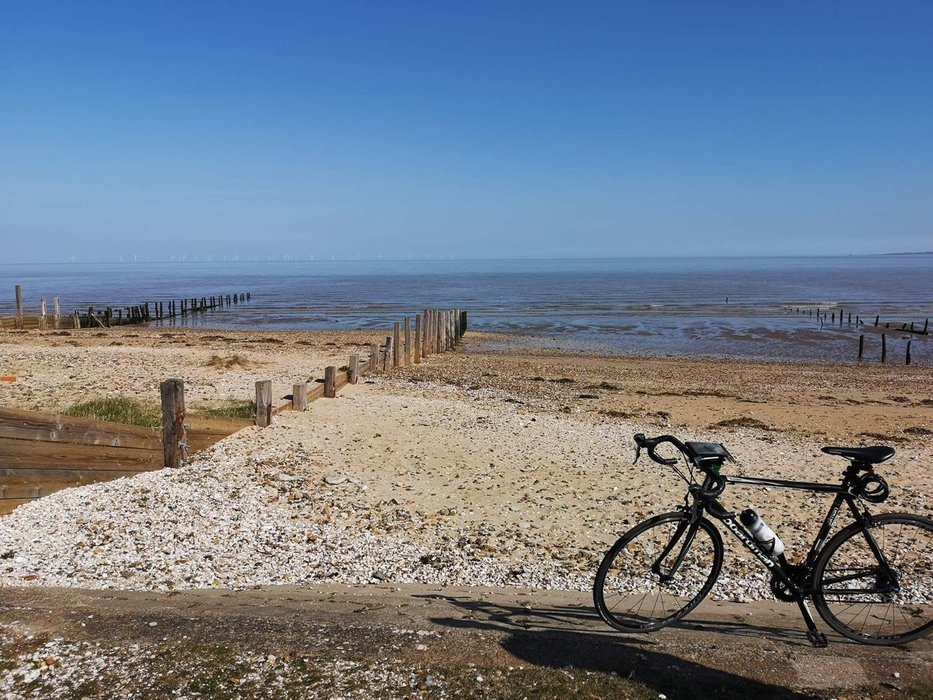 This is his road bike that endured all the terrain heavy bumps without suffering a pinch. Maybe he is a good cyclist after all 😃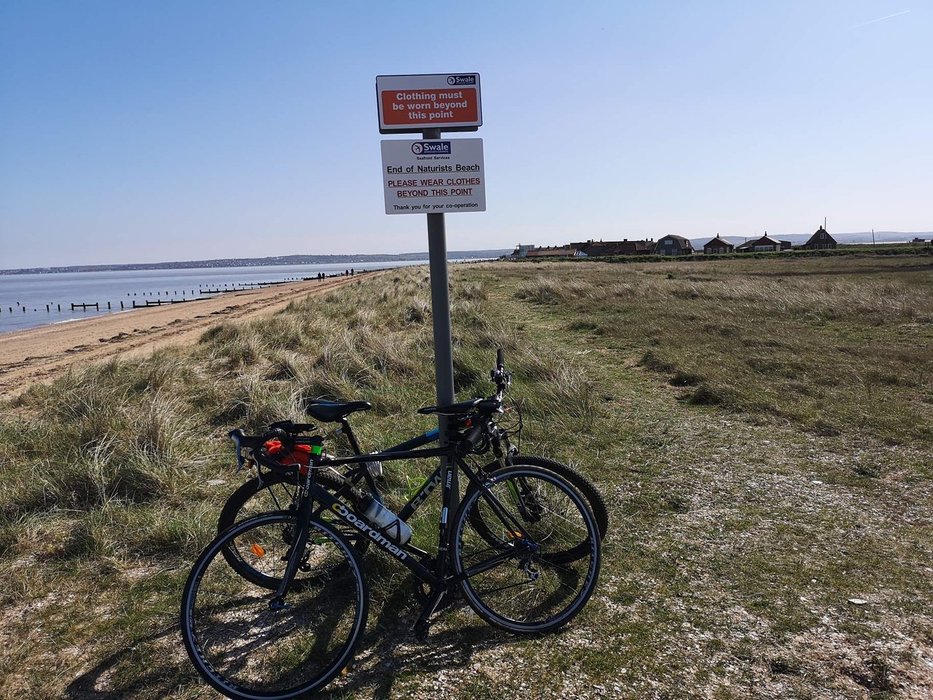 Less than 10 minutes later I found the sign that it is a naturists beach and we agreed that is the place where me and a common friend from Tenerife should spend more time (that lovely crazy friend of mine runs marathons and he is training naked on the rocks 🤣)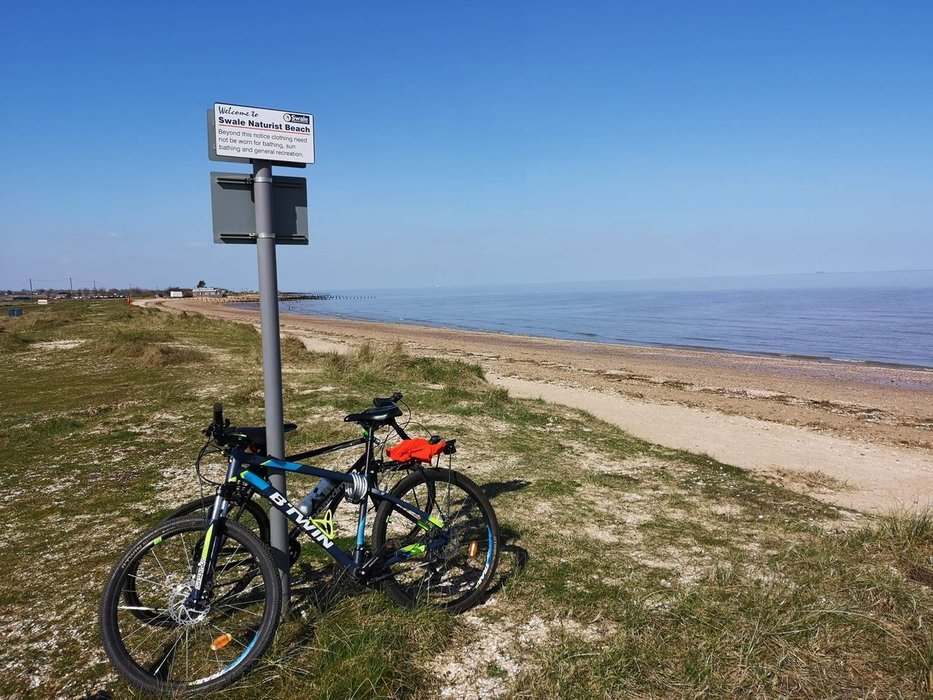 Same naturist beach, the other side of the bycicle. The sea dipping was definitely not something that I would try at 12 degrees.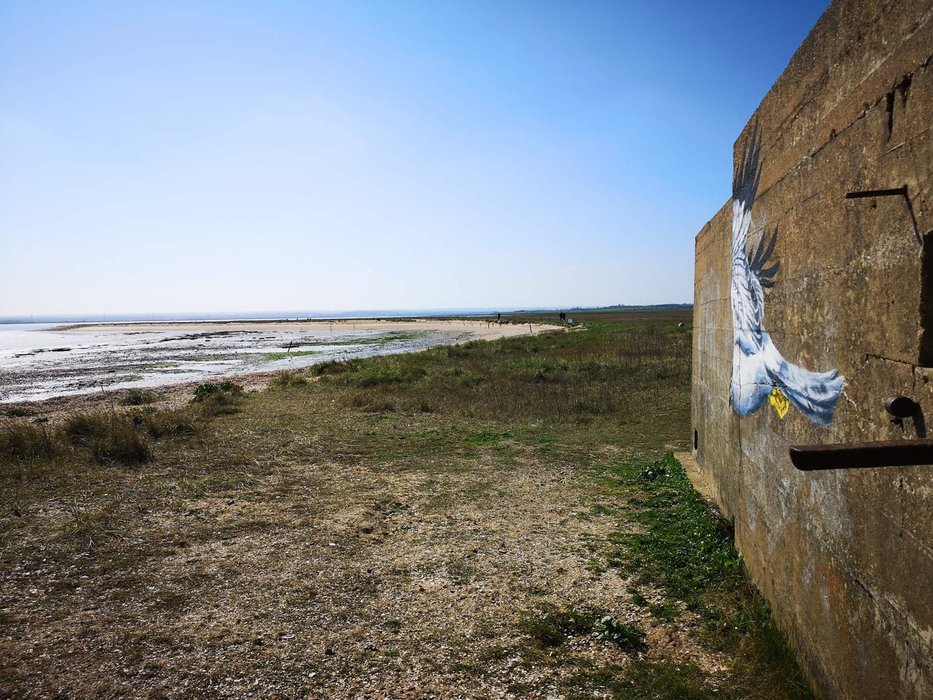 On one edge of the isle it was a small fort that had an eagle draw on it. The drawing details were impressive but the building itself not much. Plus it was extremely dirty inside and I am planning to do an action later to clean the place. If you wanna help, raise your hand now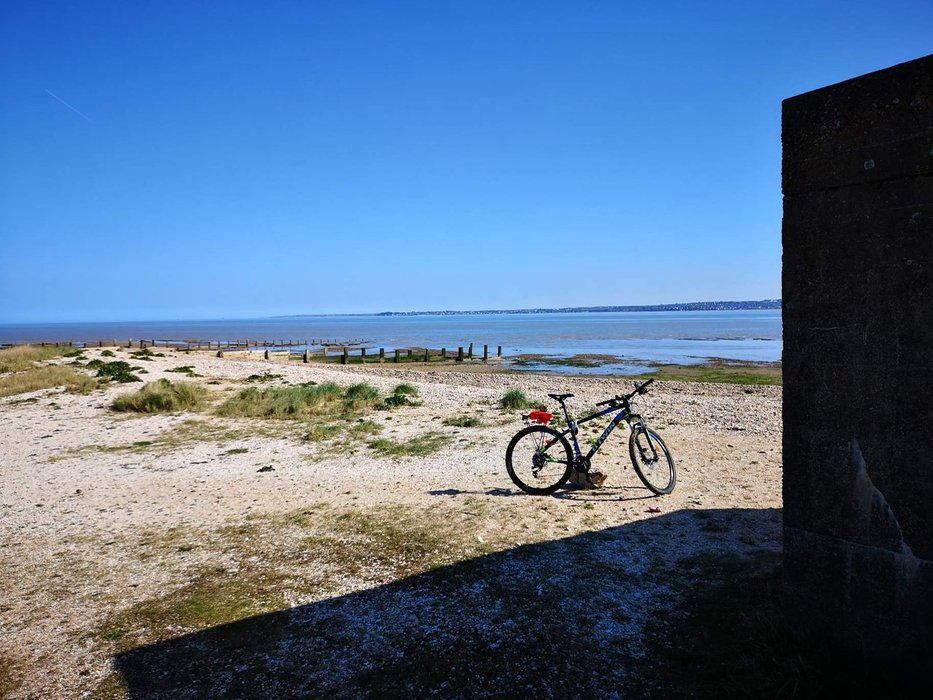 The other side of the fort wasn't as bad. My bycicle was disrupting as it was the sign of a human being that breaked the nature space and silence.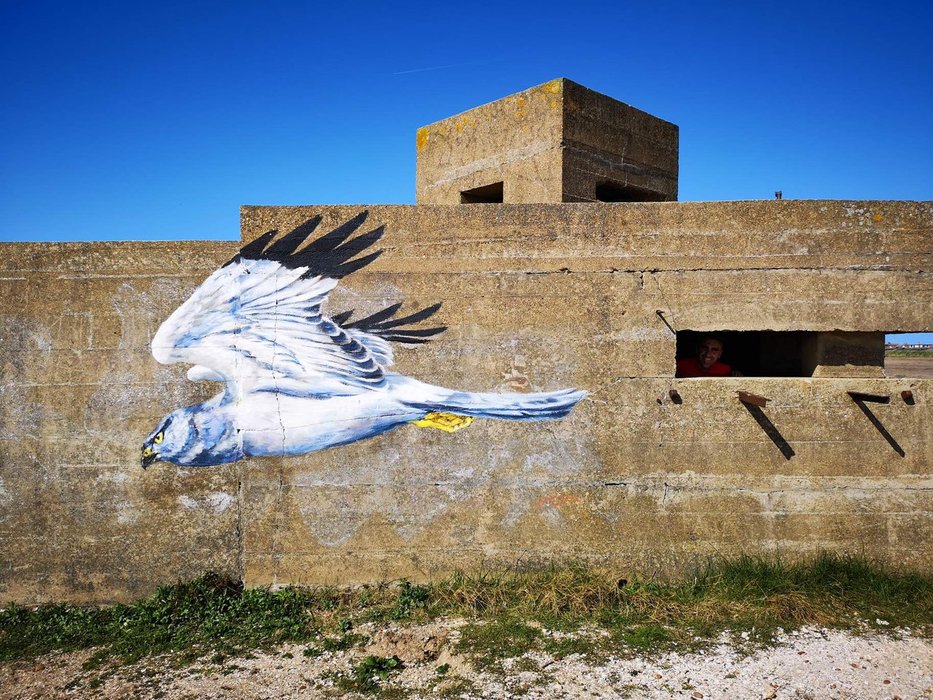 My friend adventures inside and I captured him gazing outside trough the small window. I am very sensitive to smell so I went inside just for the picture as I could feel the disaster there from far away.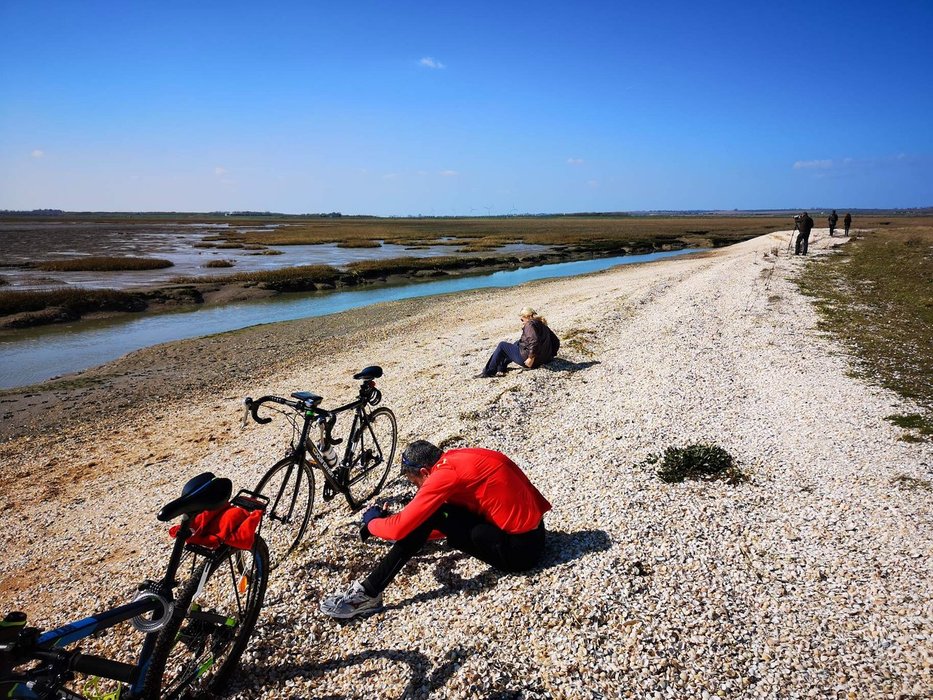 Trying to take the perfect picture 🤣 Well he admitted that sometimes there is a reason people pay a lot of money to have good cameras on their mobile devices. We had fun while we started a competition I had won very easy. The next 2 pictures are my artish focused/unfocused view of what we were trying to do. Love them both, different and alike.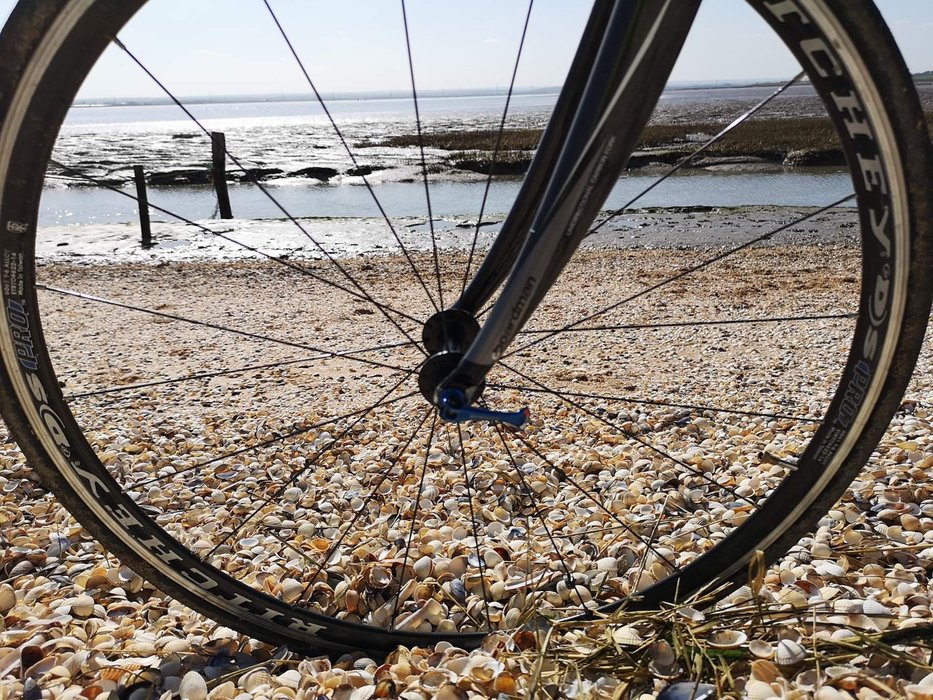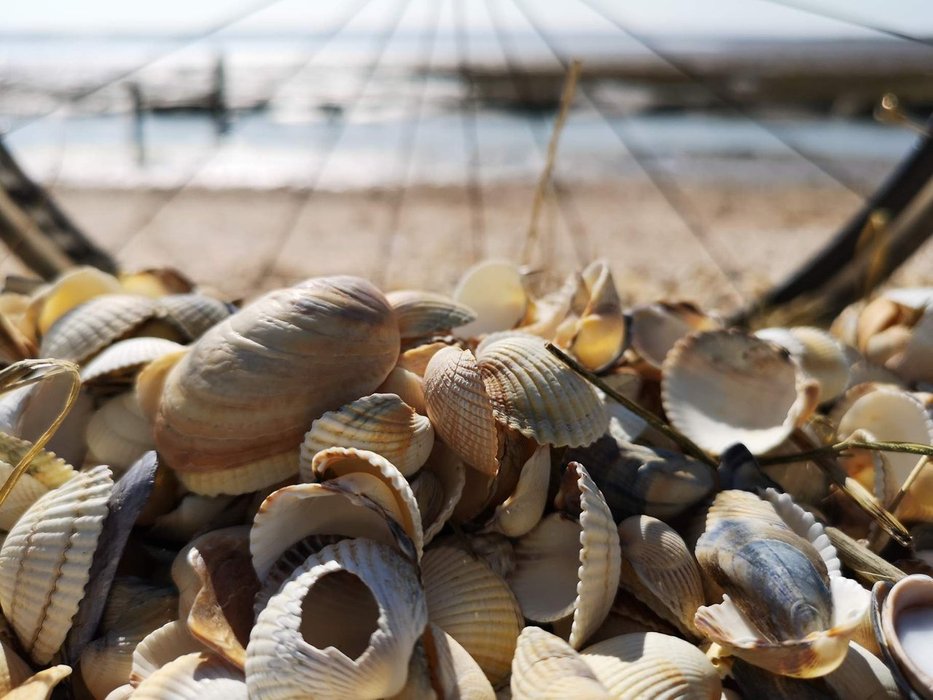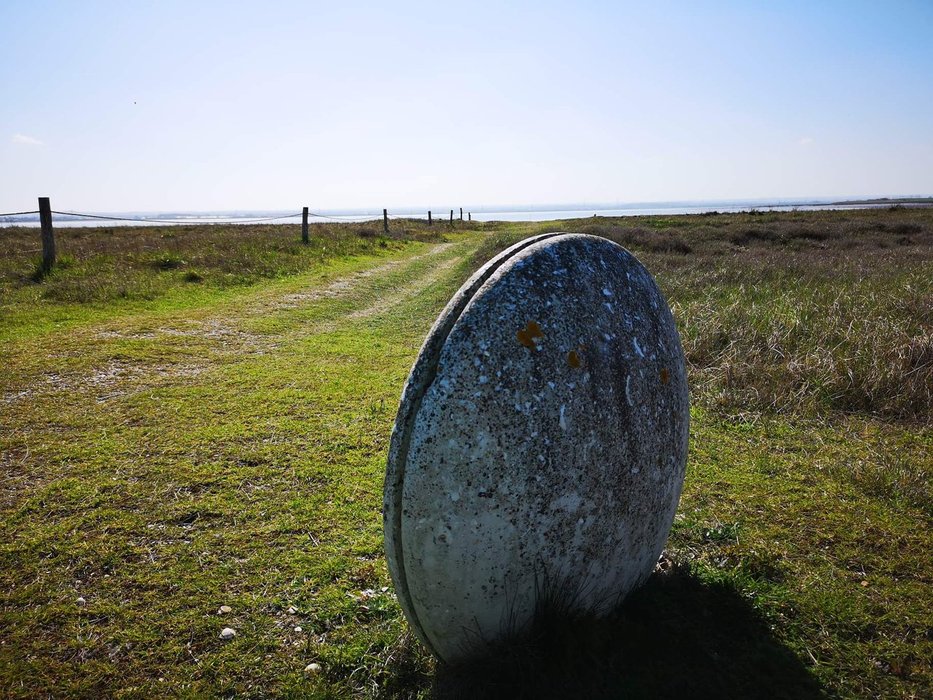 We found a stone UFO ship just in the moment we decide we had enough mud for the day. I liked the warmth of the stones and I told him that based on that our aliens are kind and lovely. He called me a hopeless hippie and he told me I should be in a freak museum 😄😄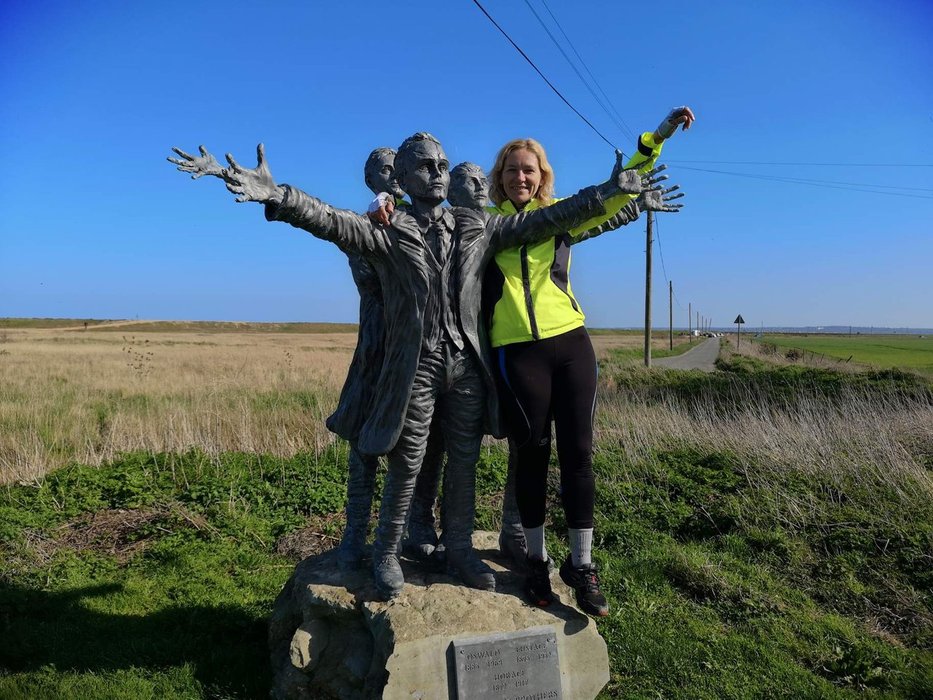 The last place before we went to the car is this statue - the short brothers. They tried to build planes many years ago around the same time or a bit before the Wright brothers. So as I am trying to fly this days an small plane above London, it couldn't be a more inspired meeting. I like people that think ahead of their times and this 3 brothers were for sure that type. Of course they had the means to dream, but not always is the case of a great achievement.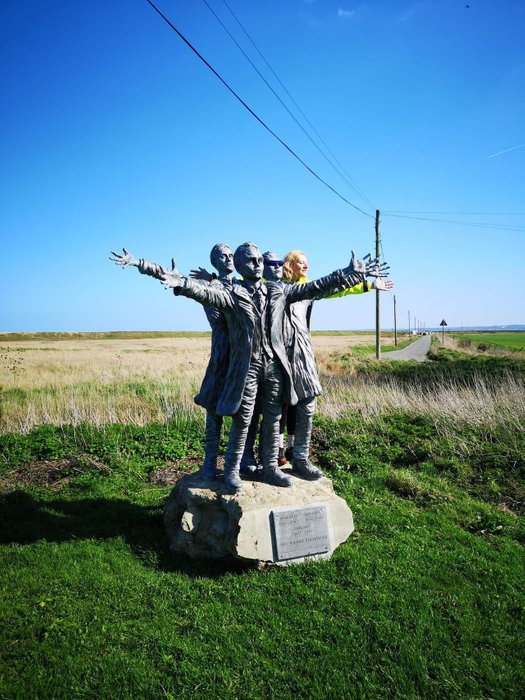 As you can see we have the same vision, we believe in the bright future in front of us. We believe in the power of people and dreams. We act upon completion and we are going to do more than our ancestors.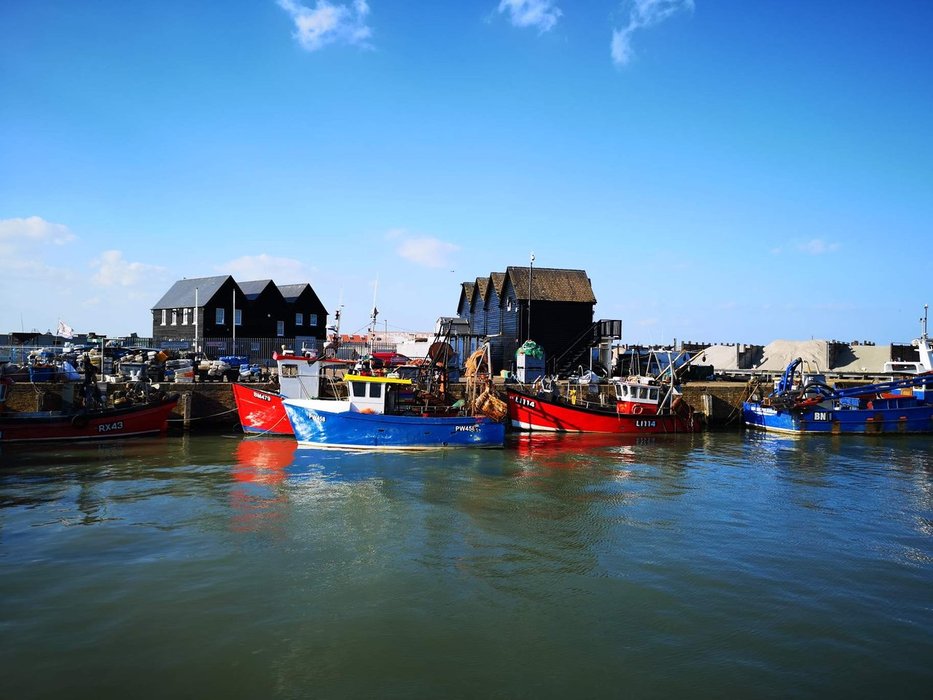 We put the byclicles back in the car and we moved for the second part of our journey, a place I had see before but is among my favourite. Witstable is a fisherman port and a very colourful little town.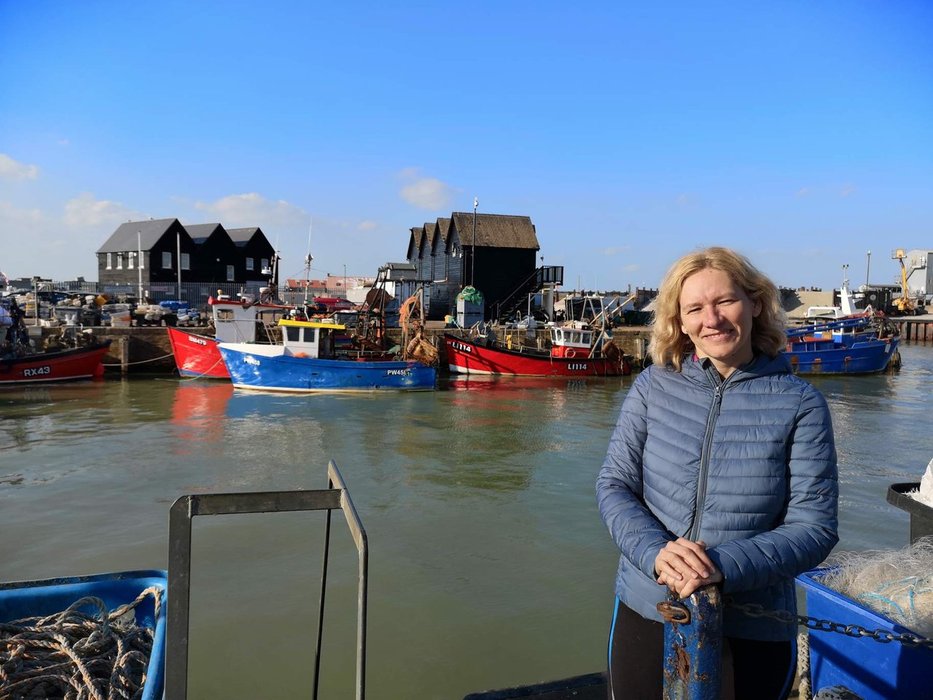 The pretty princess has the eyes closed as always, life is not perfect. I cannot handle strong light and that's the best I can get 😎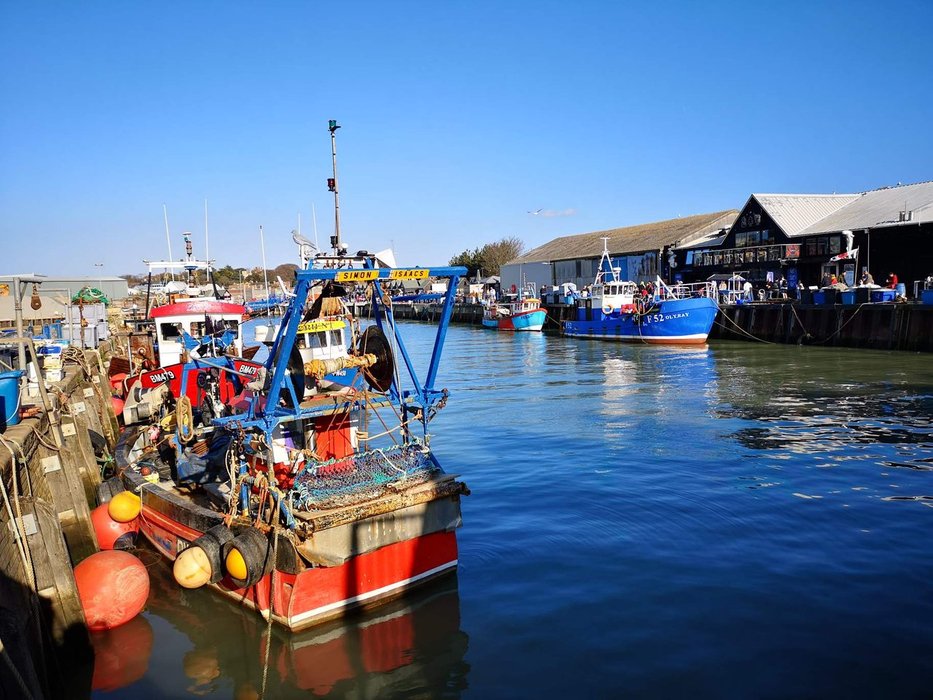 For me that looks like a lot of nonsense material, all ropes and hooks and so on, but for them are the tools to fed the families. A lot of this people wake up at 4am go in the sea to catch the fish and they are back at 8am and start already cooking for the first pack of tourists that are early in there. We arrived around 3pm and we had a Spanish lunch (they eat very late for my taste, I was already a monster)
Seemed like the people that are really keen to keep brexit in place are the fisherman's. They might have some specific regulations that they need to comply to be in EU and they don't like it.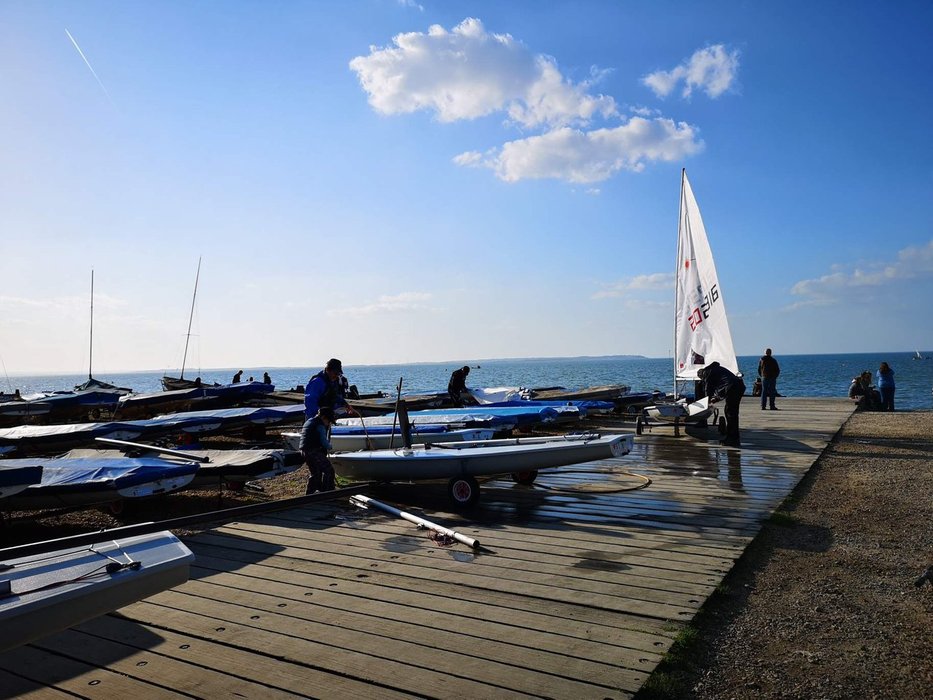 This time on foot, we had a very long chat and walk upon the beachfront. We have done our 10k steps and we managed to agree to disagree 😂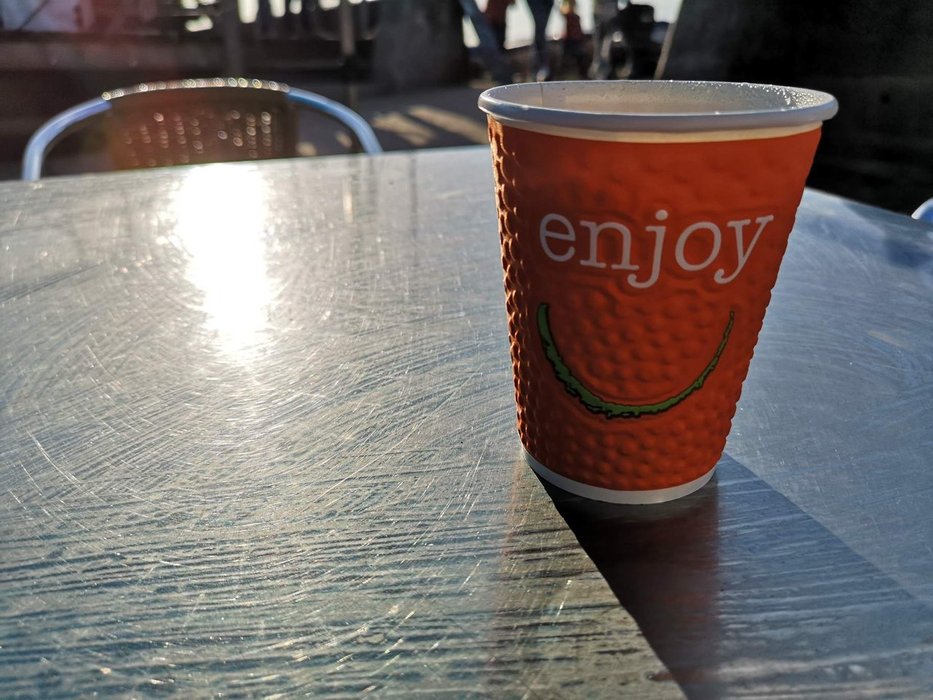 At the coffee break I had a lemon and ginger tea and a smiley cup.We agreed at least that the Universe likes me up to a point.. I have done quite a few pictures of the same beach and as this post is already too long and probably not many will get to this point, I will only show you 3 that I like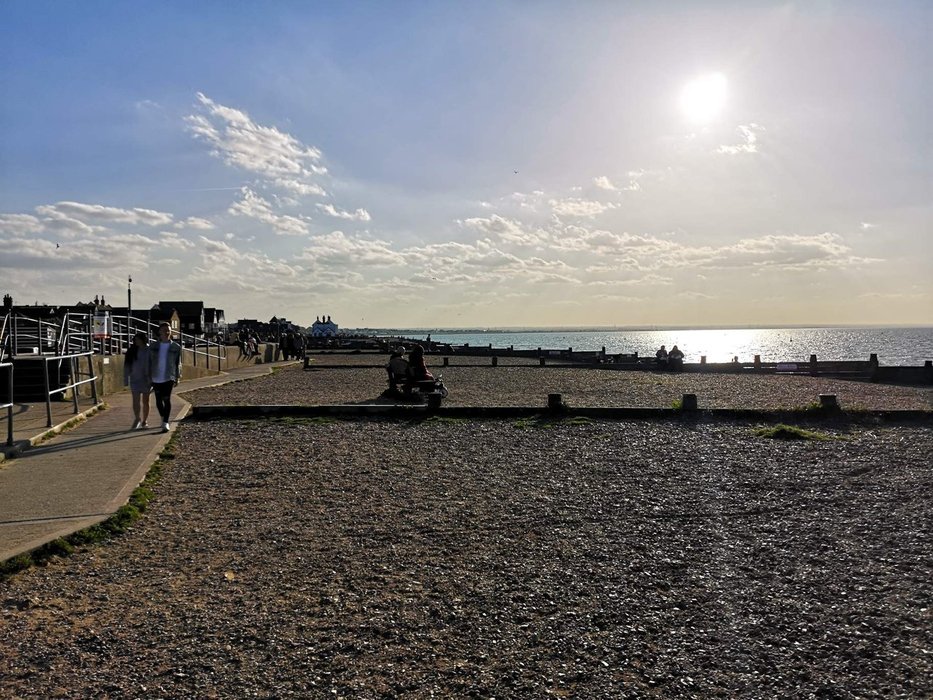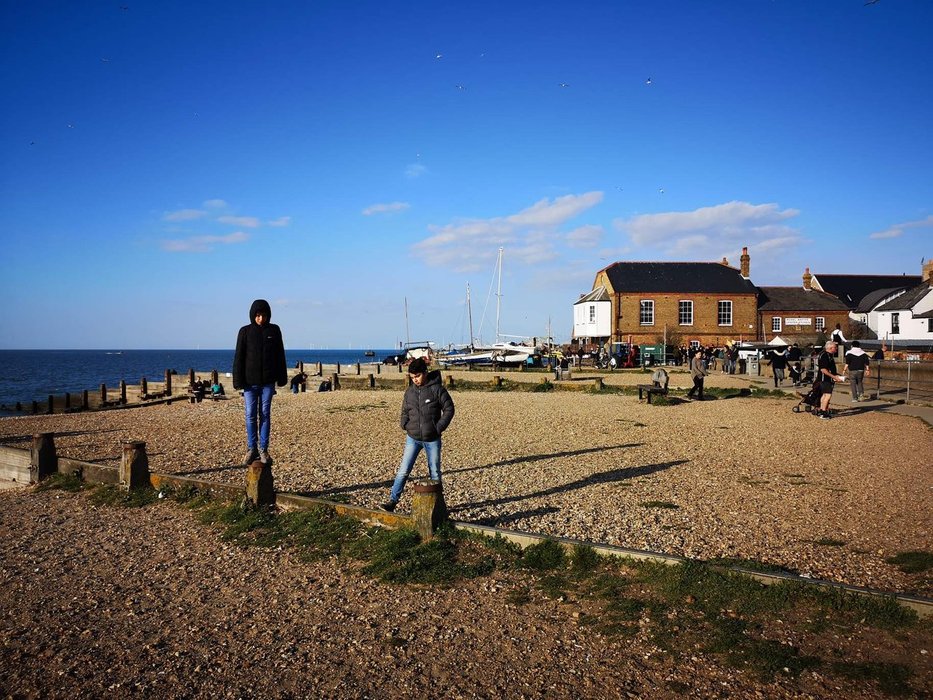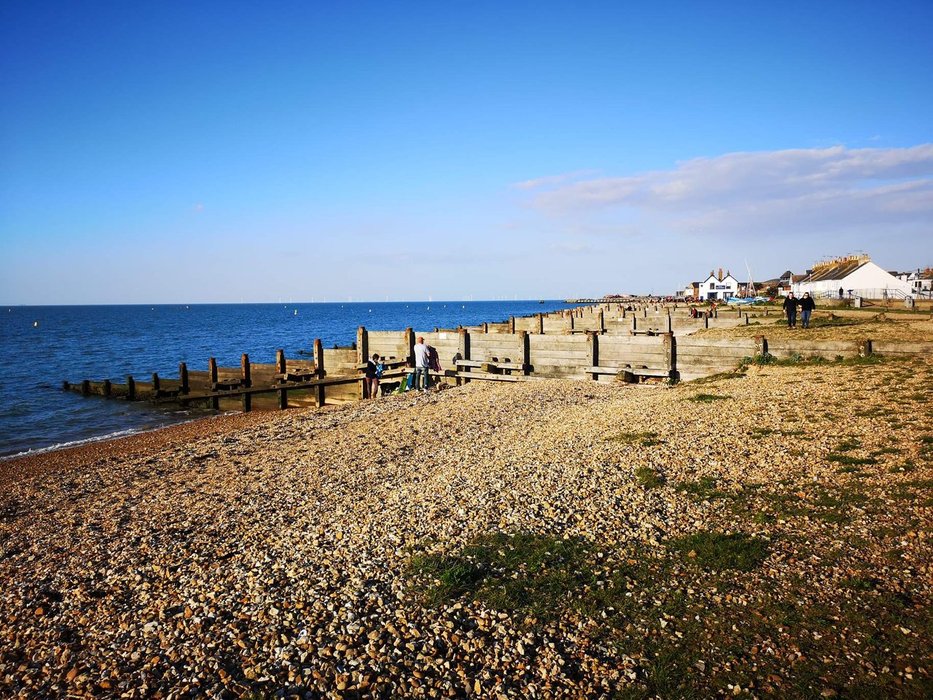 It was a lovely place, the houses are amazing and I found a rooftop that I had to drag it into my pictures. It is my dream to have a rooftop high enough to place a telescope and watch the starts. But when the place has windows on top is completely magic.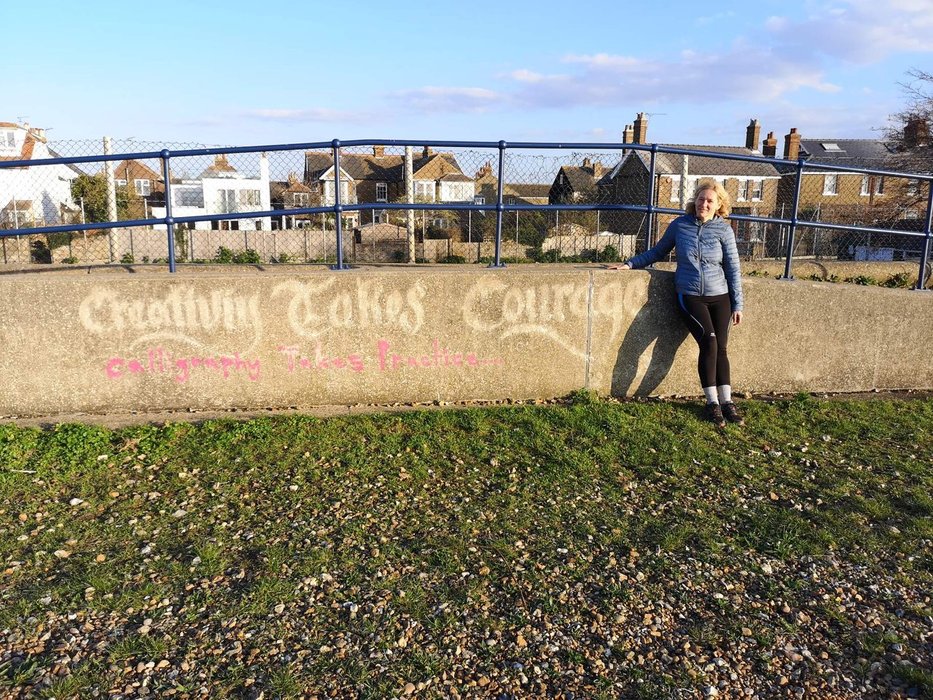 "Creativity takes courage, calligraphy takes practice" sounds like a Buddhist koan :)) Buddhists believe a lot in becoming opposite to just being so they highly regard the quality of practice. Everything can be practiced, especially kindness 😍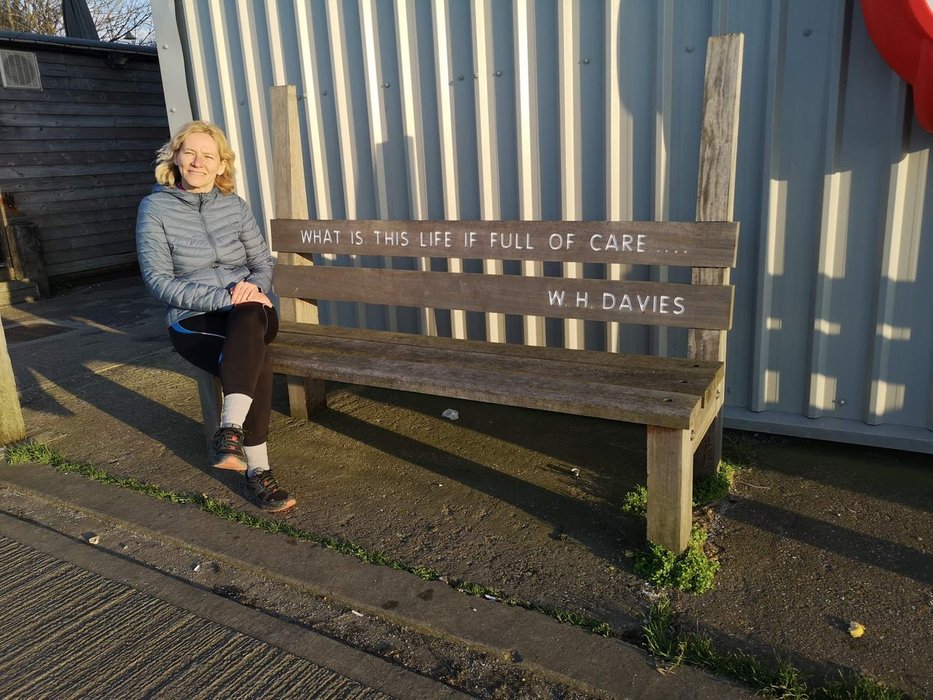 What is the life full of care...
We have no time to stand and stare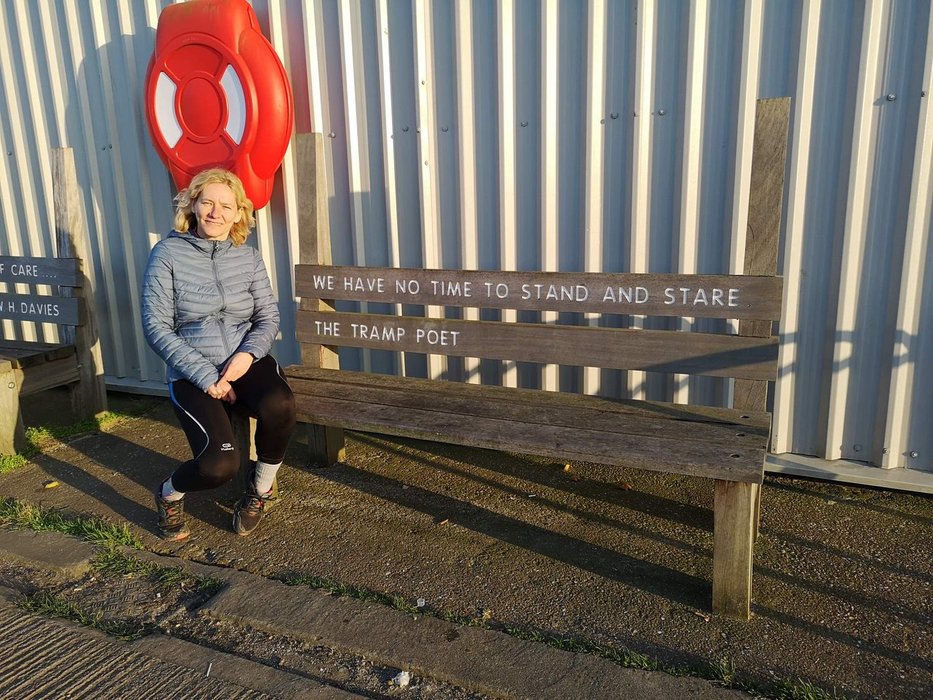 W H Davis the tramp poet reminded me how easy we take life for granted. It was the end of the journey in Kent and we felt is the best moment to pack ourselves and move back towards home, in London. The drive was easy but we knew that just before arriving in London we could get stuck in a jam, which we did not avoided. Our light heart and the great day we had kept our spirits cheerful until the end. The funny thing is I forgot my helmet inside his car so I guess the universe decided I had enough to keep me off for the next days.
Love and hugs,
Teodora