Ohhh I know some of you will be laughing at me because I put Leicester in the north. Well for someone that lives in East London on the same place for the last 4 years everything upper than Camden town is north.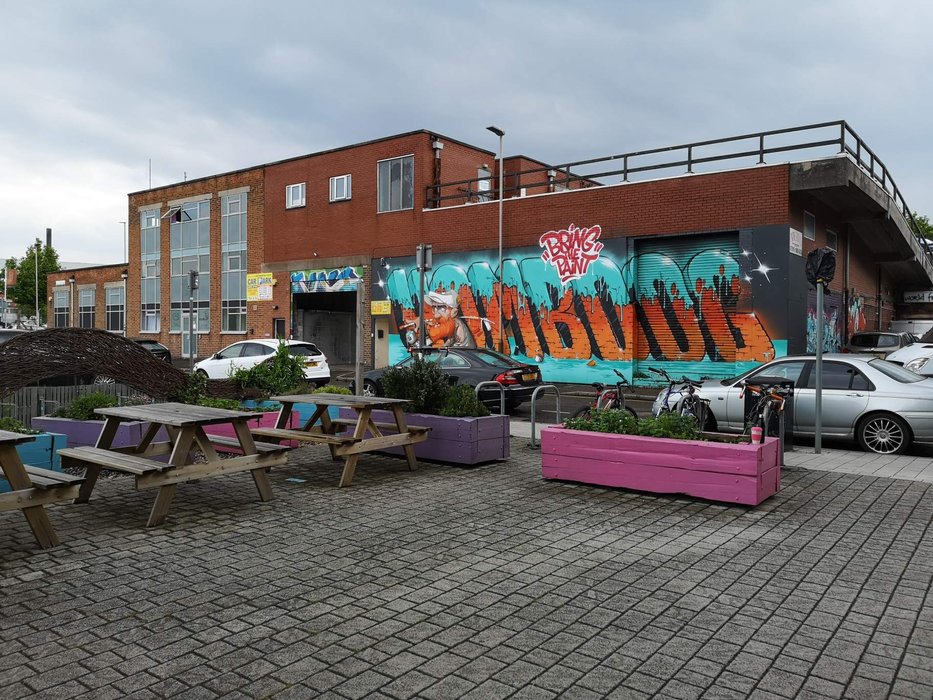 The first impression was made in front of the open space of Phoenix building which is Leicester centre for independent cinema, art and digital culture (description taken from www.pheonix.org.uk), how cool is that? I haven't accidentally stumbled on Leicester, but it was the main quarter of a lovely weekend at steemcampuk.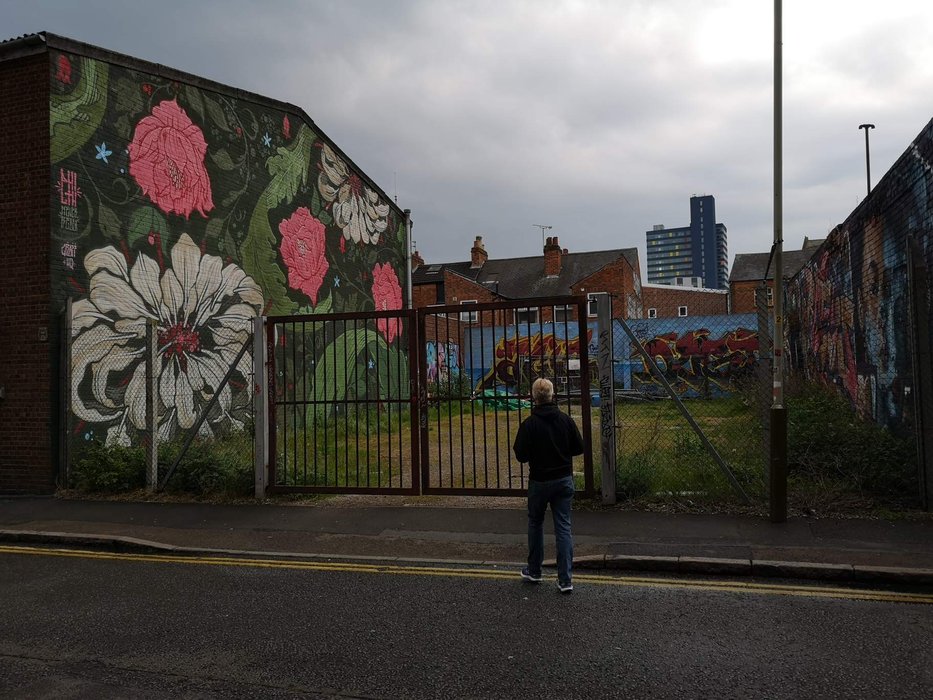 On the same street on the way to dinner were more street art and really soon I made the switch between an ugly place into the middle of nowhere to a interesting place I might even do a post about.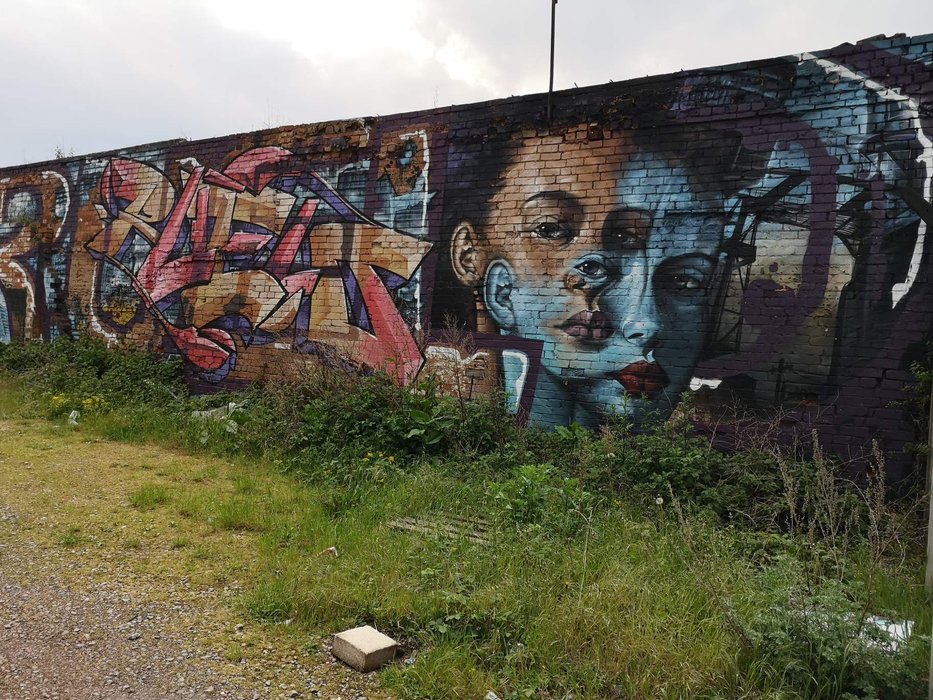 Wow the art here is pretty much higher than the average letters and nonsense I usually see in graphitti as trendy this days. Could be also that the street art makers in London are much more dedicated to the volume and less to the quality.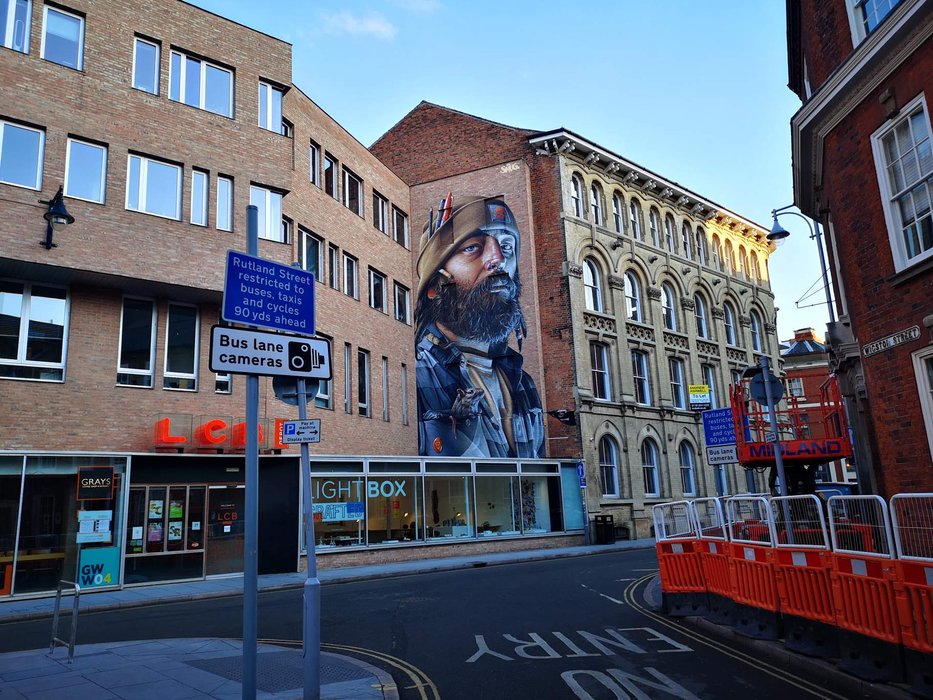 Last from this fascinating category, this guy reminds me the old warriors in my country. Also there is a little light box place that conpletes the light of the sunset in the corner of the building in a very funny duet. Could be that only electrical engineers see the connection?? 😅😅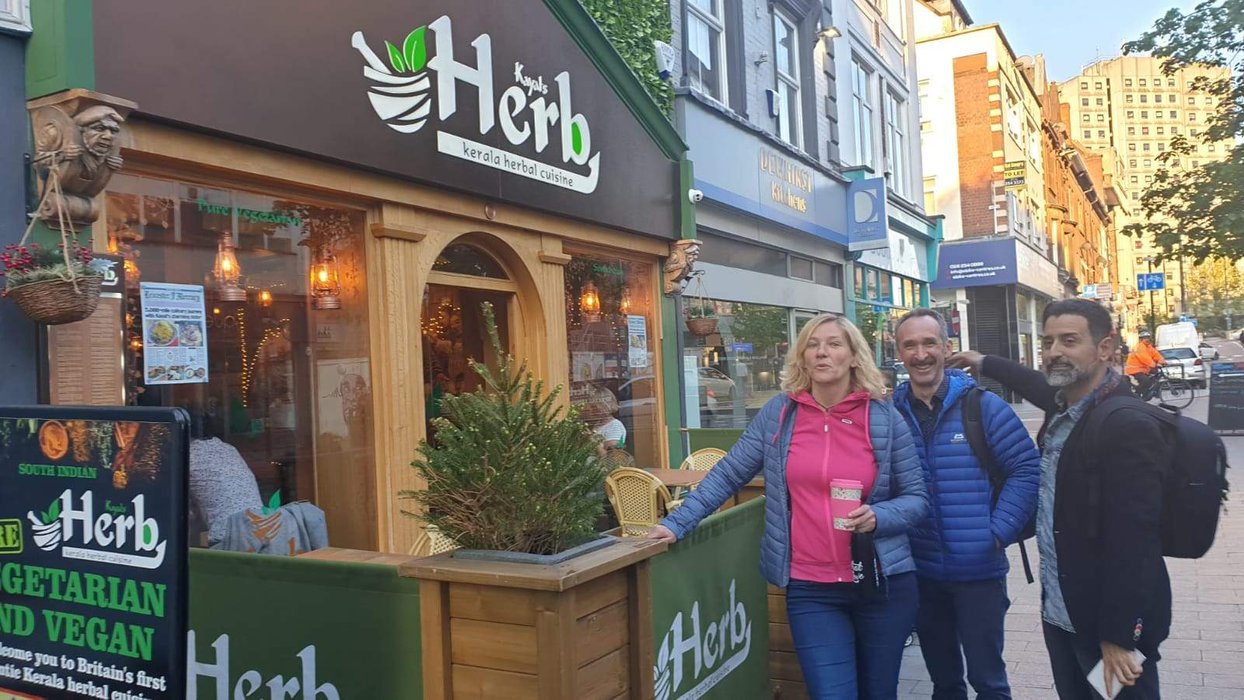 After a very long walk we found the best restaurant in the town (especially for vegans and vegetarians). Thanks @redrica for the lovely picture with our happy faces. Have you seen the little guy holding the flowers??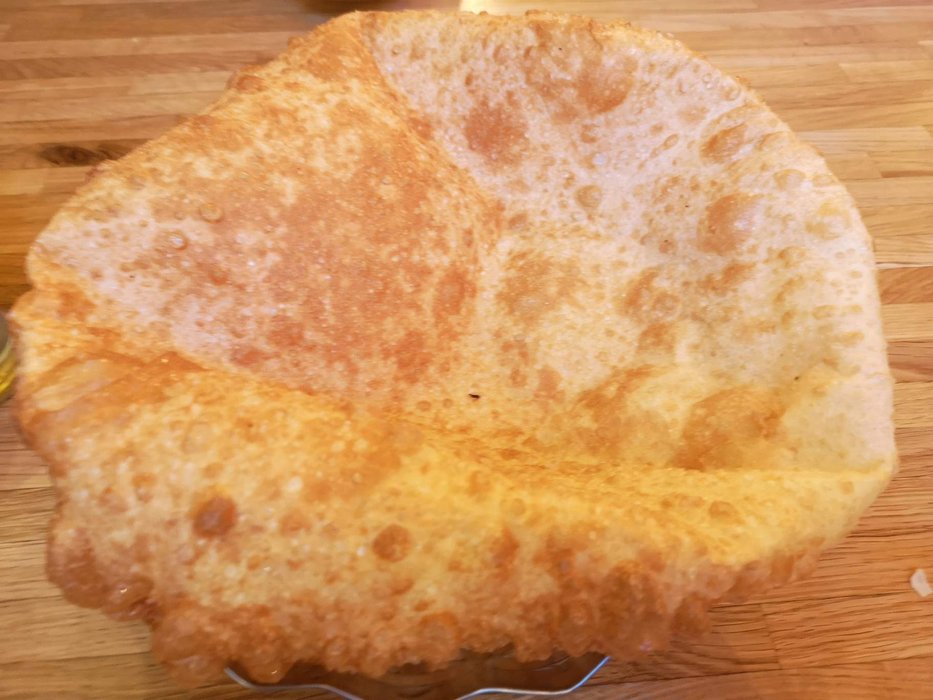 Some huge giant bread sitting in the plate under the name of bhatoora (I hope I didn't mistake it for something else as I had to google Indian fluffy bread 🤣)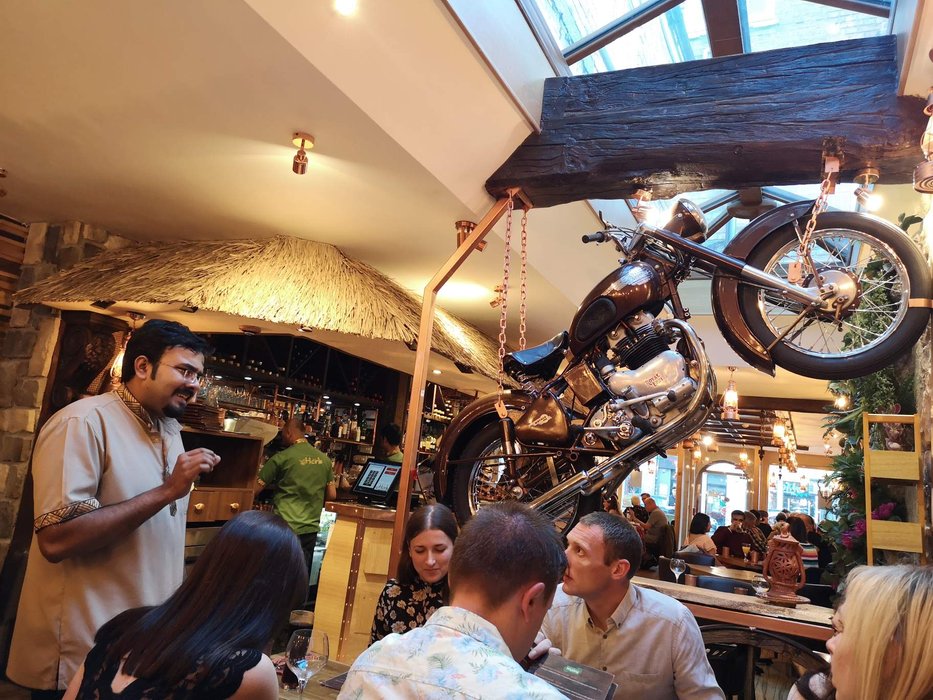 "La piece de resistance" of the restaurant was some motorbike that later on I found out is a pretty famous brand. I already forgot the name as I have the funniest memory on this earth, extremely selective and I always fantasize about having an additional sd card to enhance it 😋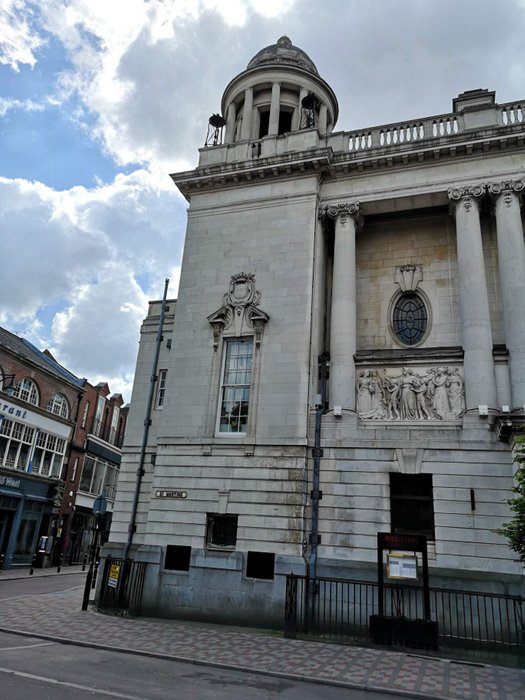 The next day was the touristy one so we were ready to be charmed. The first building I tried to capture after we parked the car was not willing to fit my view. I had to rush no to lose the others and to settle to a mediocre result over the monster.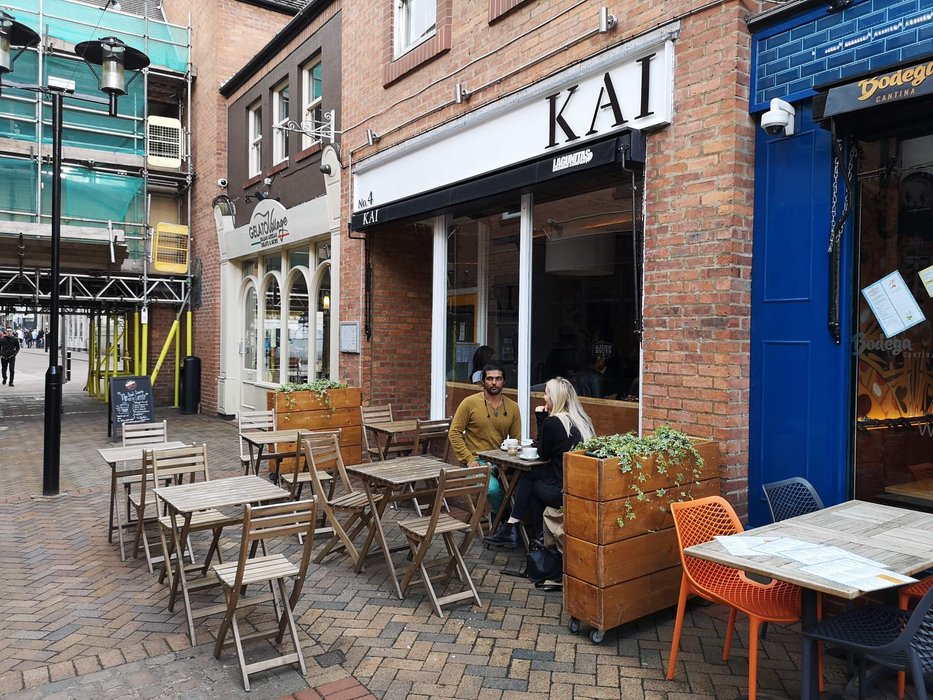 This is the place of the breakfast, a heaven on earth for vegetarians and vegans. Avocado on toast was the hit of the day followed closely buy the huge stack of six pack of pancakes with blueberries and Marple sirup.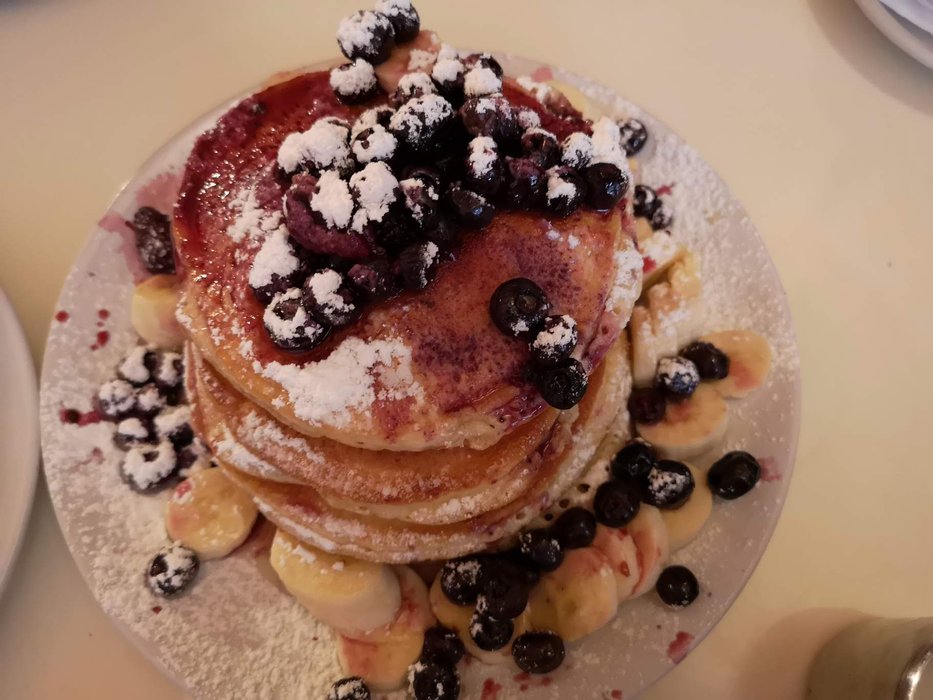 Yes I know you are not a foodie and you would never order them because they are vegan, right?? You can live your silly life pretending that sugar is bad and is not something you will ever miss because I know deep down, under layers or rightness you will instantly produce saliva 😘😘😘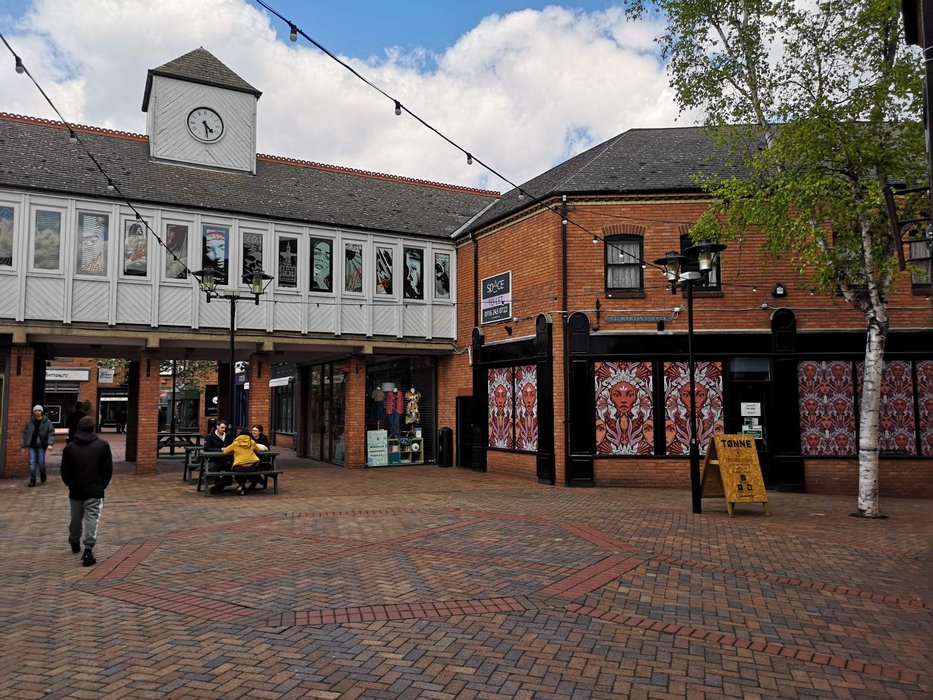 We are going to do a fast city tour and this is a small market place near to Kai. If you by any chance would pay attention to details you will see that every window of the arch has a different art masterpiece that I only have seen it home (or now while uploading)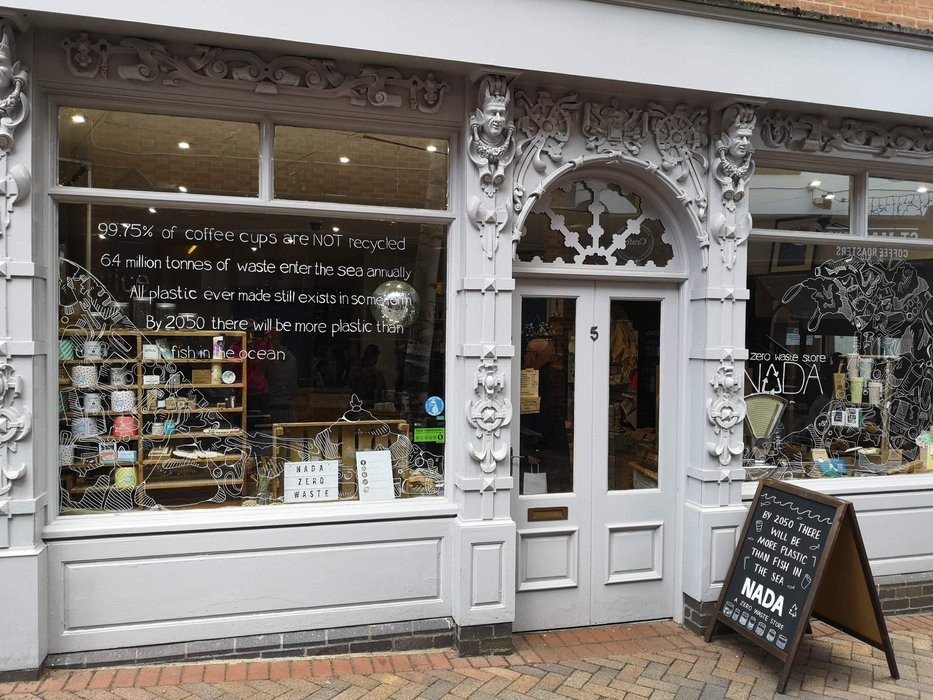 Nada is right. If we won't pay attention we will not have an earth in the near future. Is one of the zero waste shops were I like to do my shopping if I am not to busy traveling and wasting kerosene.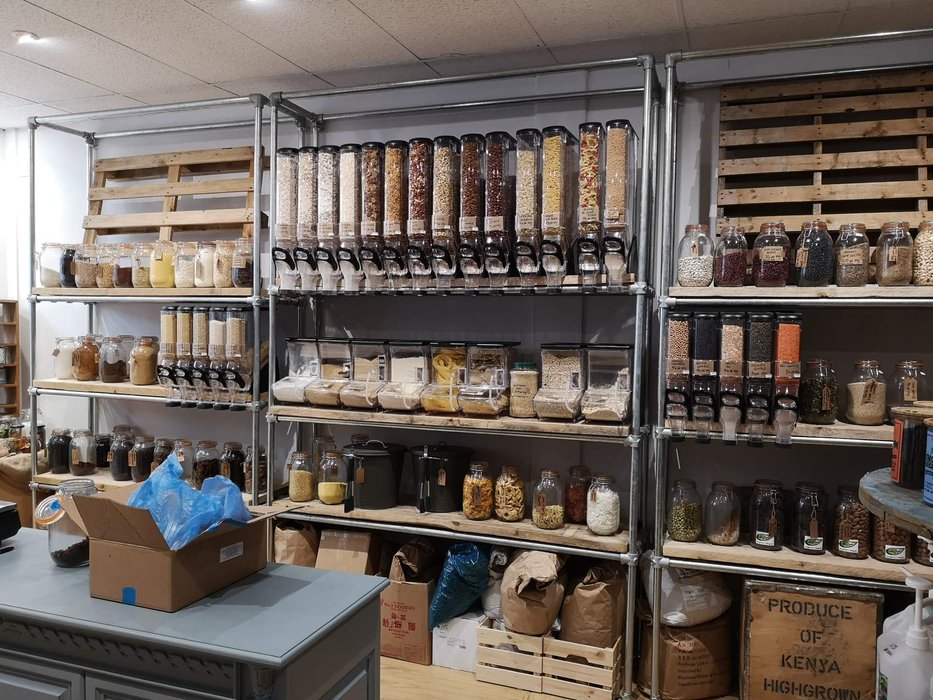 They need to move on my street as it would be difficult to go every weekend to Leicester to buy beens.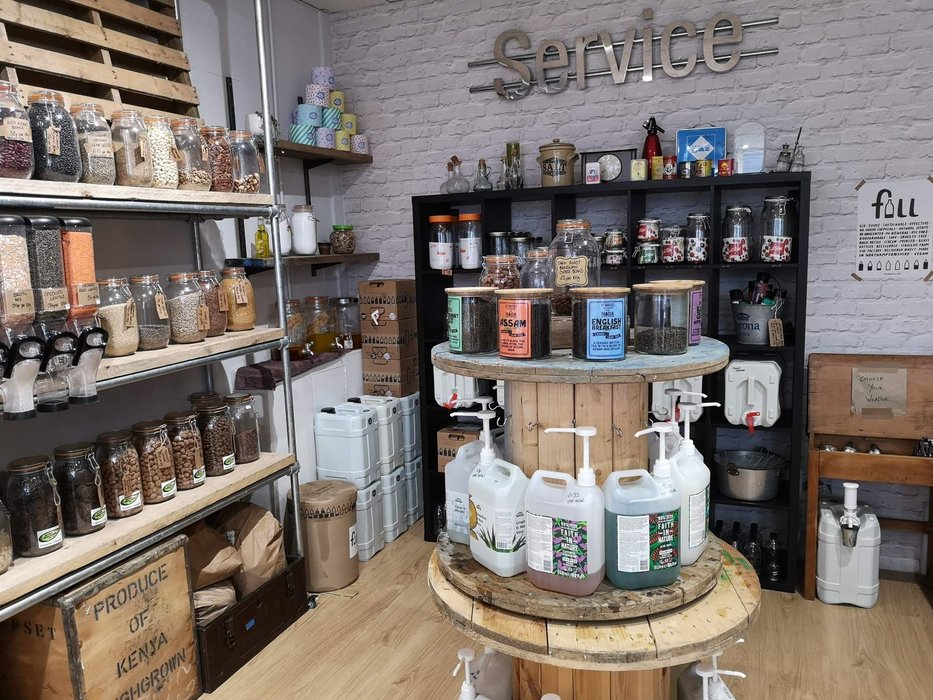 First zero waste shop that I visited and has liquid shampoos and washing powder in bulk. Also they had free glass jars in the case you need a recipient 😏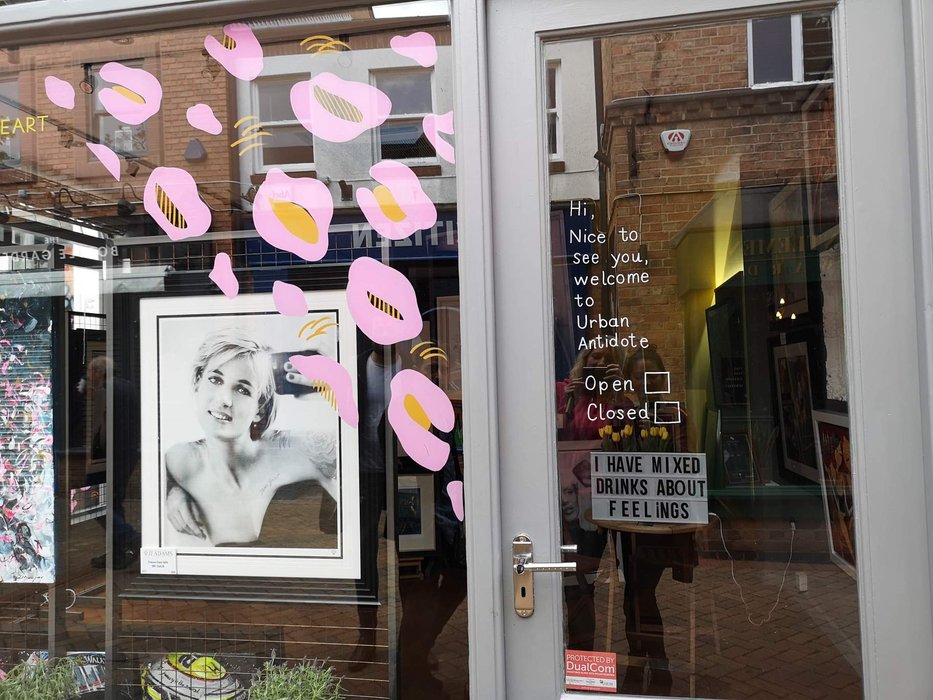 I am not a big drinker but the message really cool " I have mixed drinks about feelings" is pretty representative for the night before. Wine and beer on the same evening reminded me why I chose to not drink :)))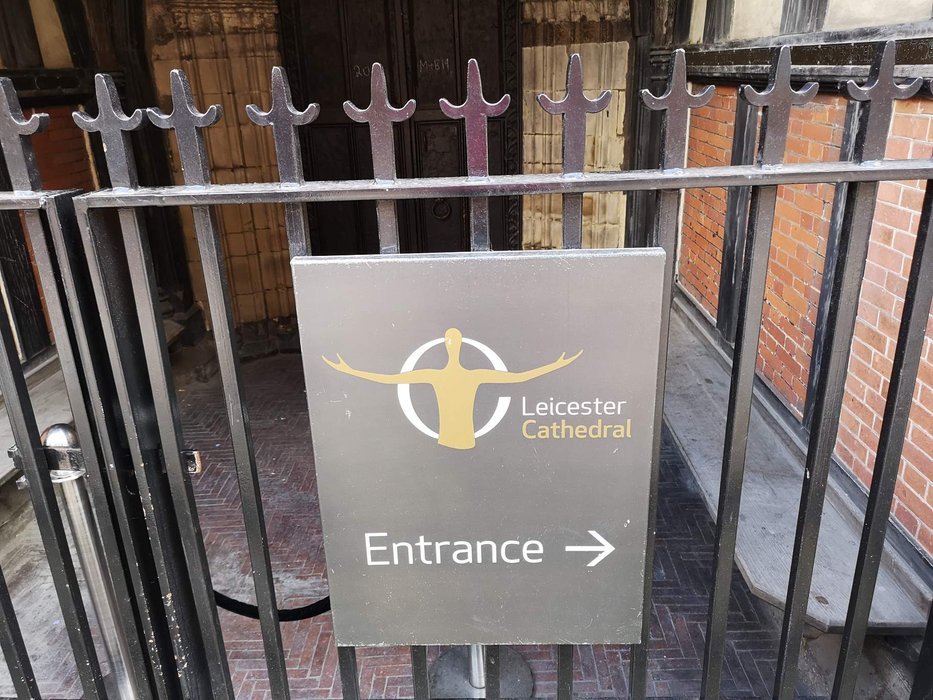 Leicester cathedral seems to be the place were the aliens feel at home. Or could be a Sufi place as the moment is very close to the ritualistic dance I love.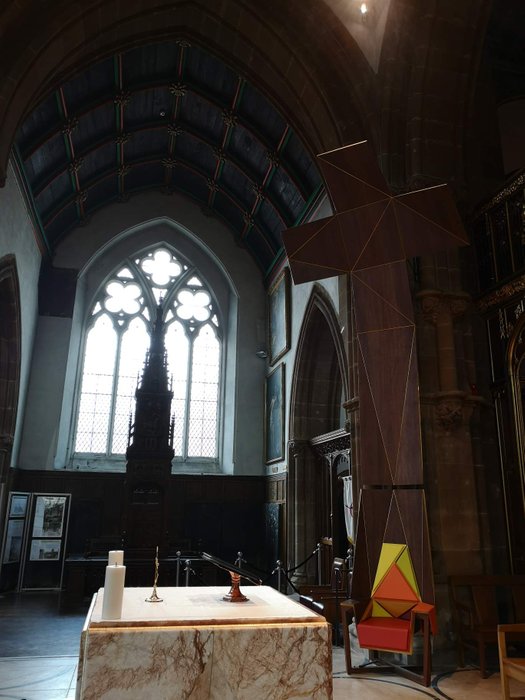 They had a lot of art pieces inside, but this chair is my absolute favourite. Reminds me of Piet Mondrian (another one I had to google to find the name) that I have seen 3 years ago in national galleries in London. I never remember names even though my poor brain is trying to make all sort of connections. I will probably ask you 3-5 times what is your name but during the years I found ways to disimulate my defects 😜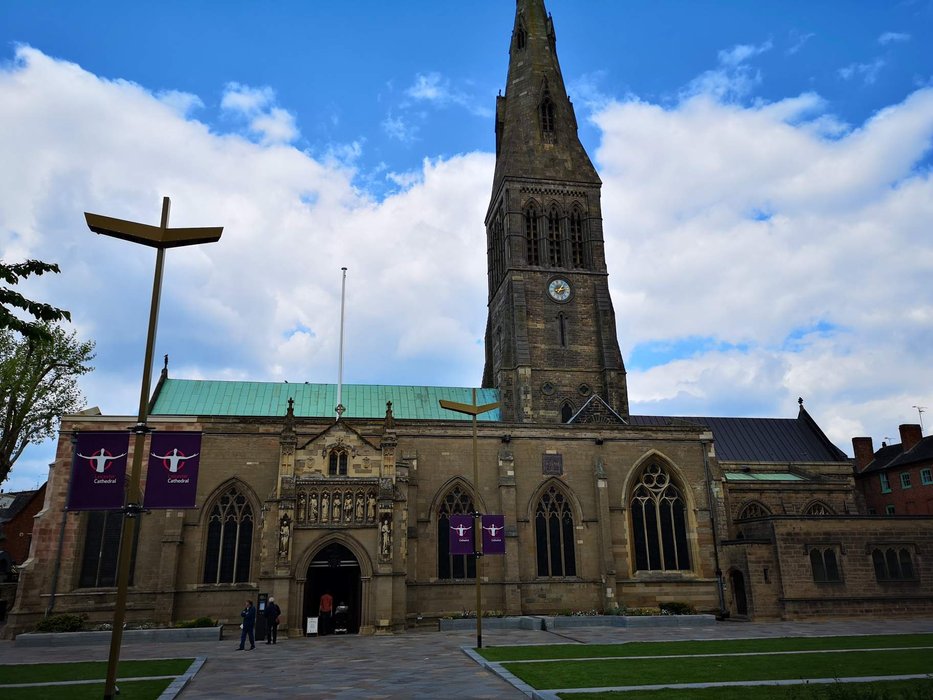 Yeap this is the cathedral, or at least is my effort trying to stretch it all in one picture. I remember again that a drone could be handy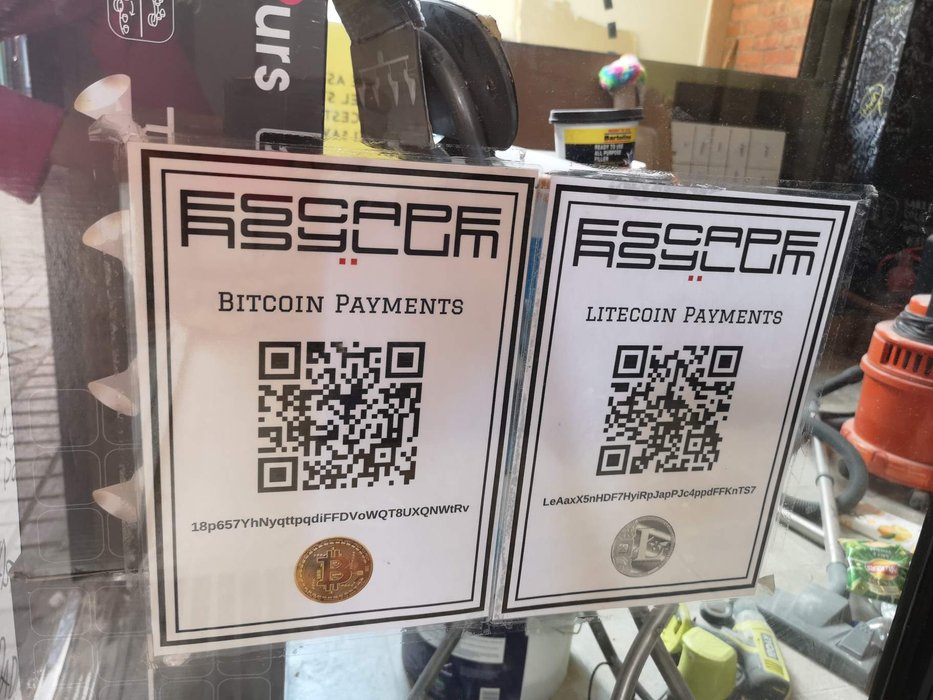 The lasted trend in the world (payment in crypto) for the new Asylum escape rooms. If you never tried an escape room, gather fast 2-3 friends and go in the nearest one. Is a challenge and it does say a lot about cooperation and how we can handle stress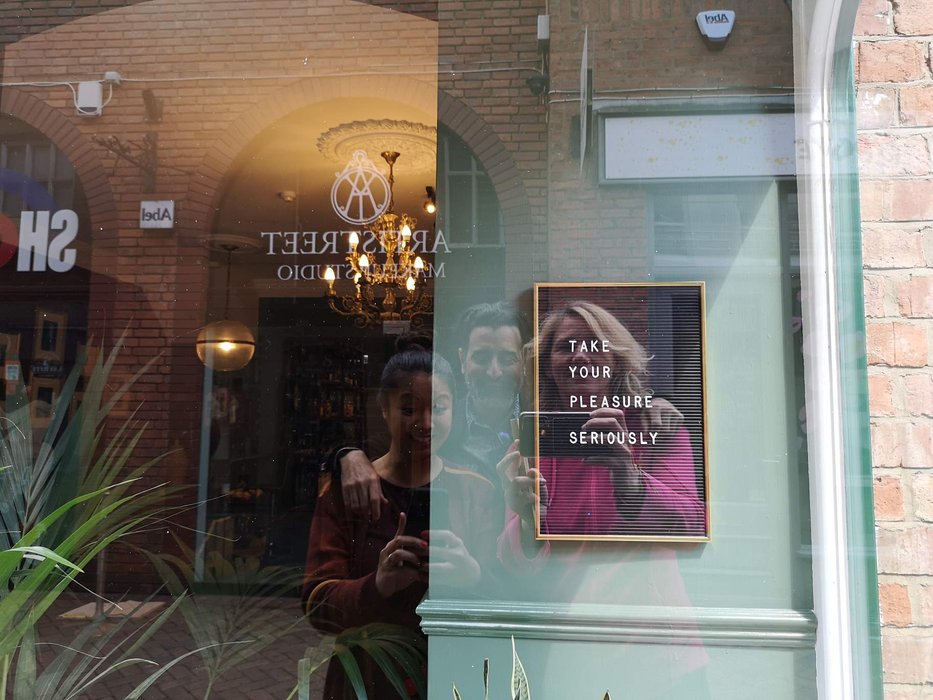 Last one is this place that invited us to take our pleasure seriously, which I always did. First I had to decide what is a pleasure and after long trials I happy to report I discovered mines. One of them is meeting people in real life and explore feelings and connections.
So that was kind of the end my friend as the doors tried to say it shortly in about 11 minutes.
Love and hugs,
Teodora