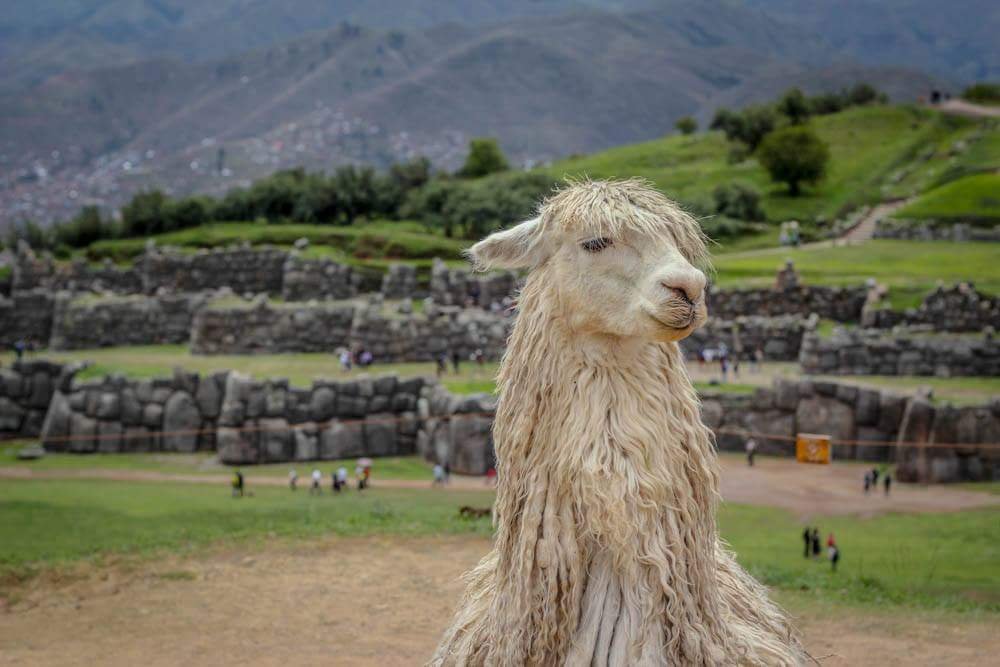 Hey hey! As most of you Steemers may know, Cusco is the gateway to Machu Picchu. What you may not know is it's also at a higher elevation, capital of the region and has plenty of its own archaeological remains. Which is why most travellers passing through usually stick around to check out this breathtaking city. I mean that literally too. Cusco is just over 11,000ft above sea level and sits snugly in the Andes Mountains. So as soon as you arrive you are taken aback both by the beauty of the city aswell as the lack of oxygen.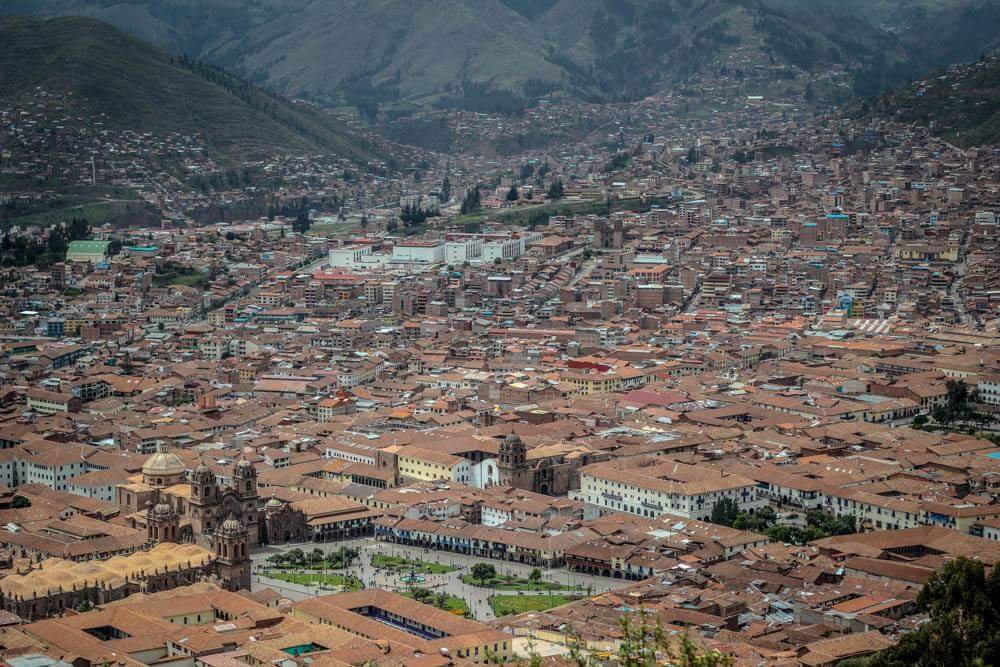 Plaza de Armas
Is the main square and if you're thinking it sounds familiar you're right... A lot of hispanic American cities share this name for their main squares.
Smack bang in the middle is a fountain surrounded by gardens.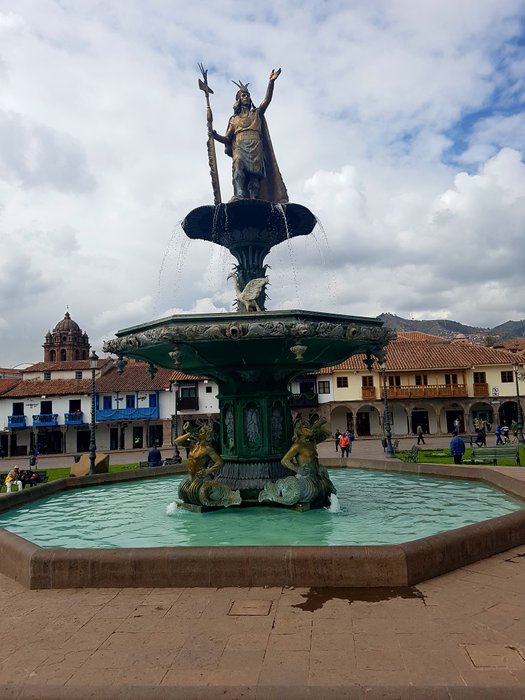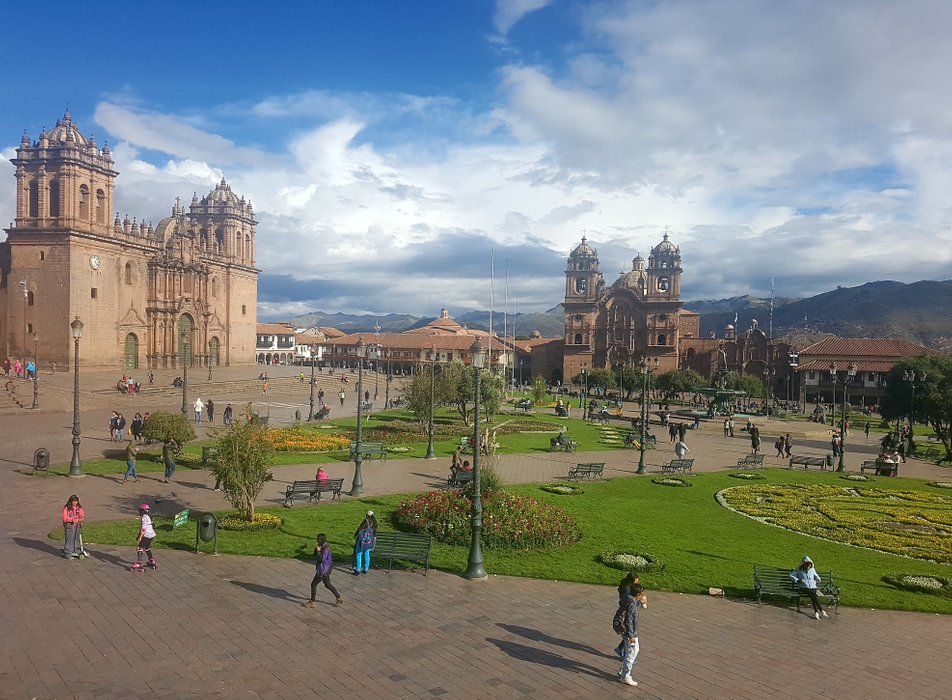 Old gothic, baroque influenced and spanish style buildings housing hotels, bars, restaurants and tourist centres surround the perimeter of the plaza, along with two very impressive churches that dominate attention.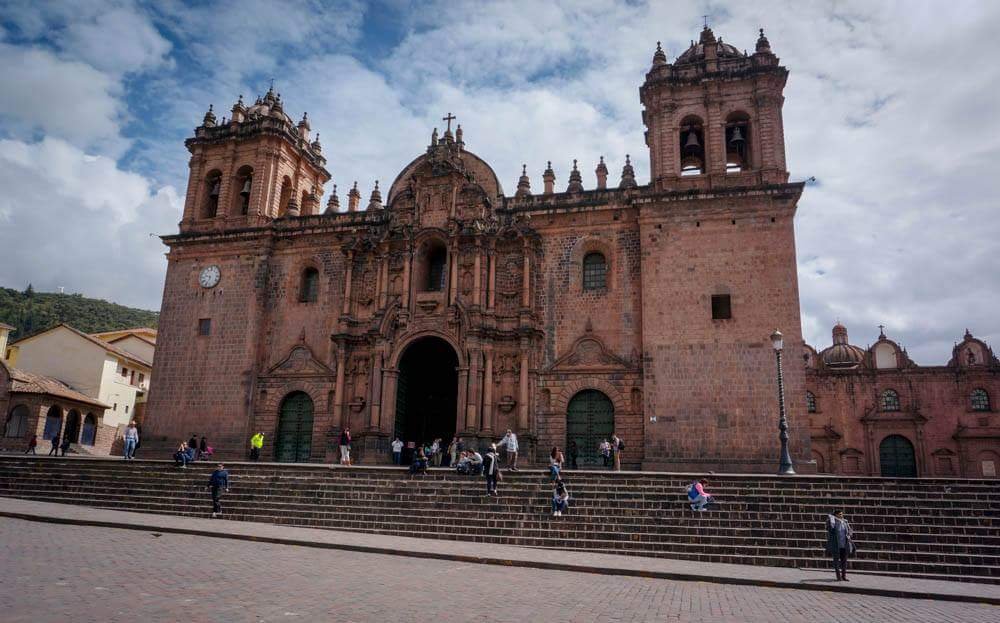 The Cathedral Basilica of the Assumption of the Virgin AKA Cusco Cathedral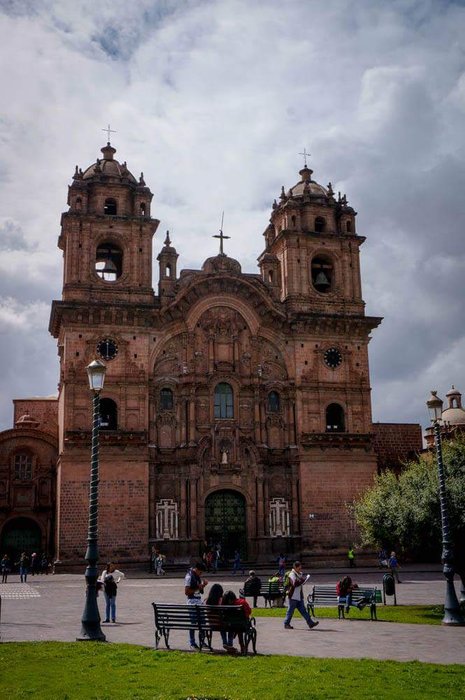 Iglesia De La Compañia De Jesús
Make sure you take advantage of the many bars overlooking the square. From here you will be able to fully observe this historic landmark... and nothing beats a refreshing drink with a great view 🍻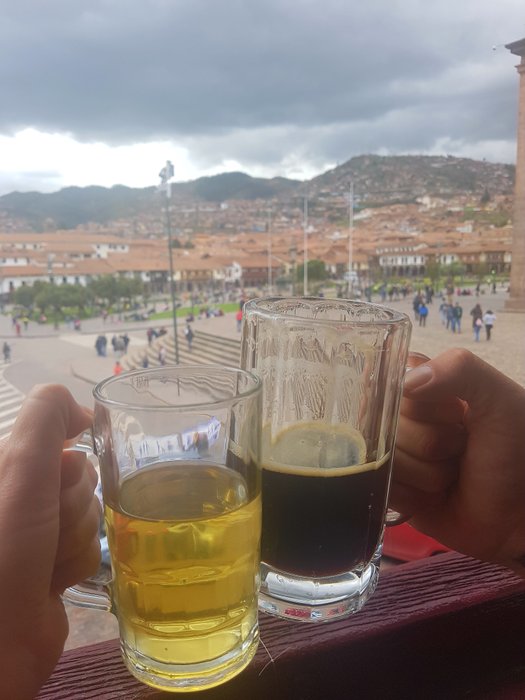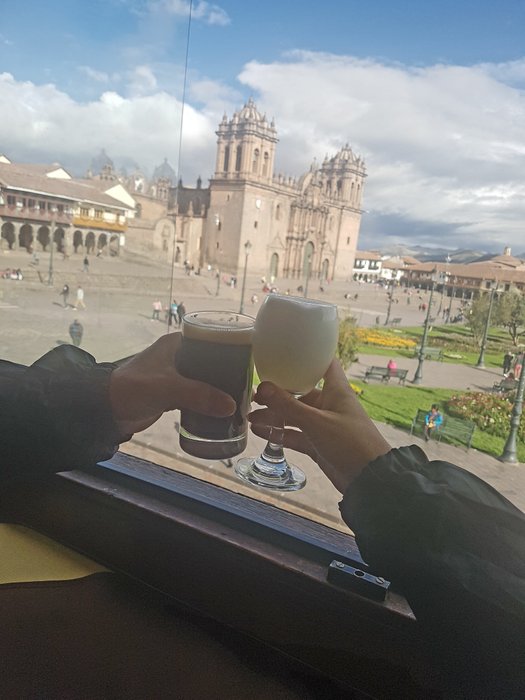 Sacsayhuamán
Is an ancient citadel located at the top of a very steep hill, only 7 kms from the centre of Cusco. The walk up the hill is challenging, even if you have acclimatised to the altitude, you will no doubt find yourself short of breath. Of course there are bus, taxi and donkey options but we wanted to practice our endurance for our upcoming Machu Picchu trek. It's a nice walk from our bed and breakfast, past the plaza and through a bit of the city we were yet to explore. From there it's easy to find the marked stairs where we begin to ascend the mountain side. The view of Cusco as we get higher is stunning to look down on as we get our breath back.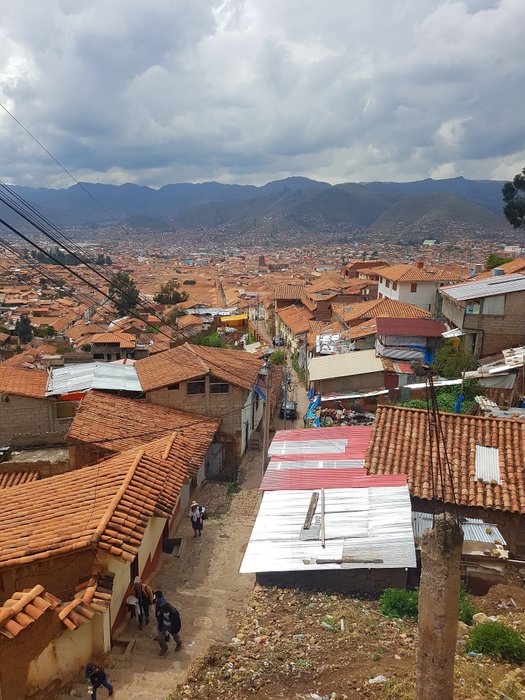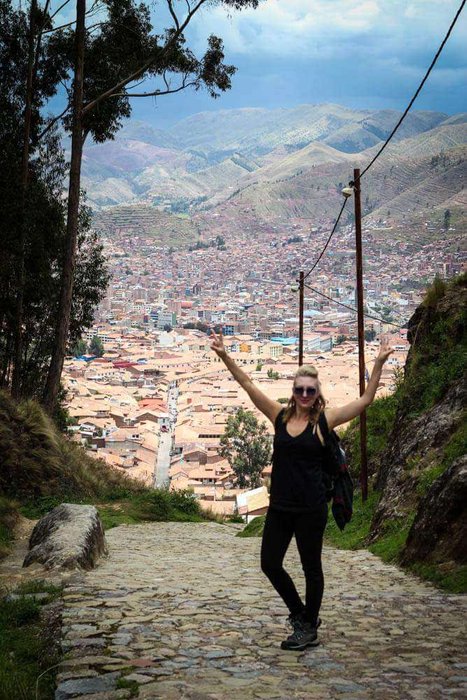 When we finally make it to the top, buy our tickets and start exploring these amazing megaliths.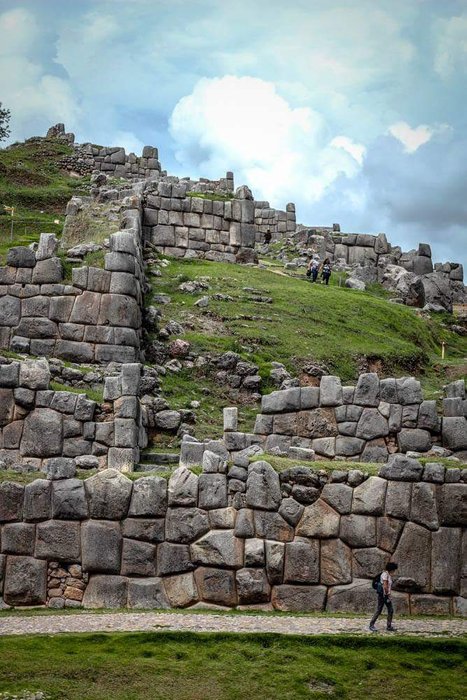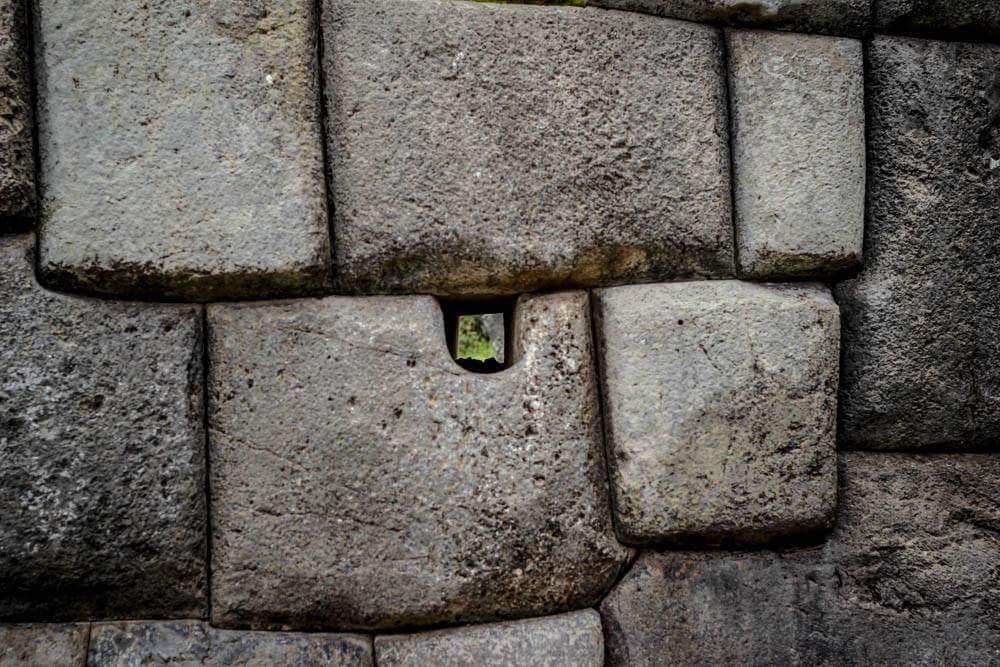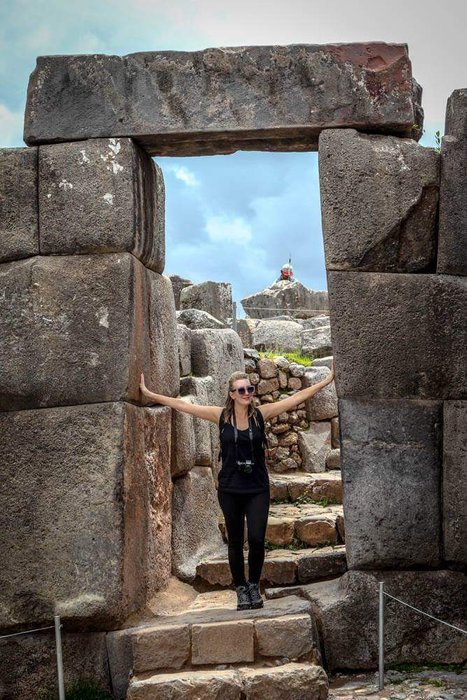 The sheer size of these blocks and the precision in how they are fitted together defies modern logic. An interesting fact is - the only other place to have megaliths like this is Easter Island!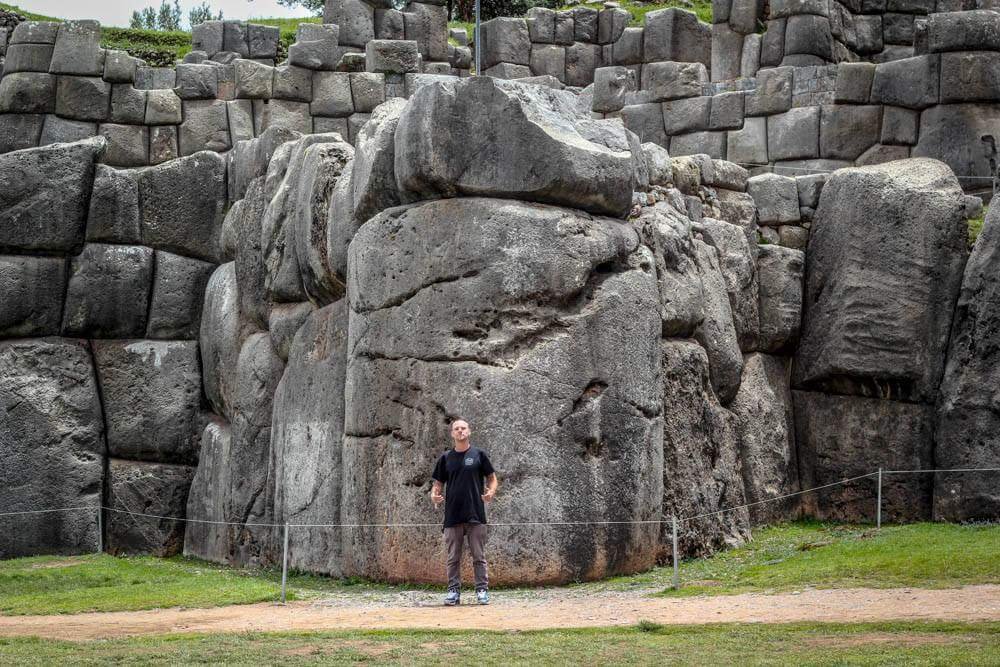 There are plenty of ruins to take in so you can spend a little or alot of time here depending on how you are inclined. For kids or big kids alike you can ride down the giant rock slides, just don't end up in a giant puddle like I did!.. And most importantly don't forget to wear sunscreen, hat and sunnies... even if it is overcast and/or cold or you might end up badly sunburnt like we did! Sacsayhuamán is at even higher altitude than Cusco so you will probably be the closest you will ever be to the sun and the UV is more harmful here.
Cristo Blanco
Sits on top of a mountain not far from the Sacsayhuamán site, it can be seen all across Cuscu, even at night as it's lit up. This 8m statue of Jesus Christ was a gift and is apparently very similar to Rio's Christ the Redeemer statue albiet smaller. Three crosses accompany the statue as it watches over the city.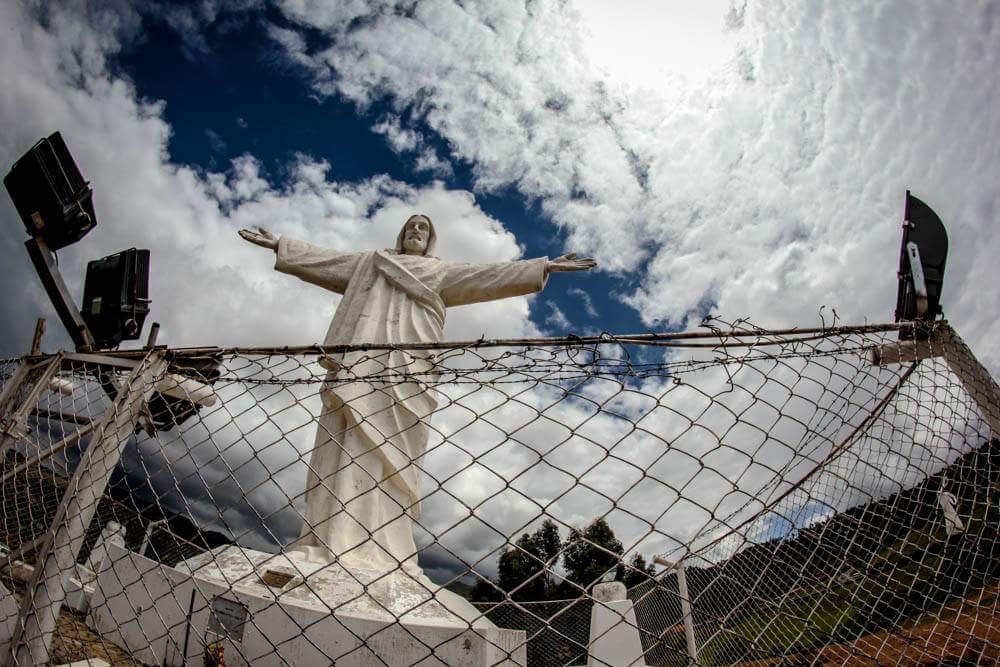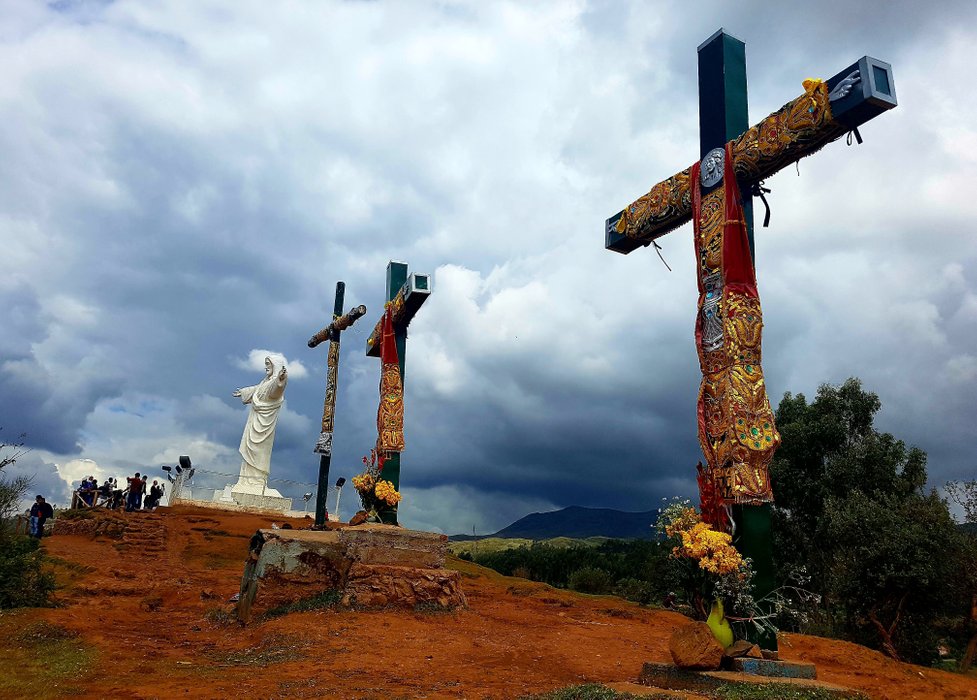 Alpacas
You will see alot of Alpacas in Peru, and Cusco is no different. Aside from seeing Peruvian women with thier baby goats, sheep and/or alpacas cruising around hoping to make a couple of sols off the tourists.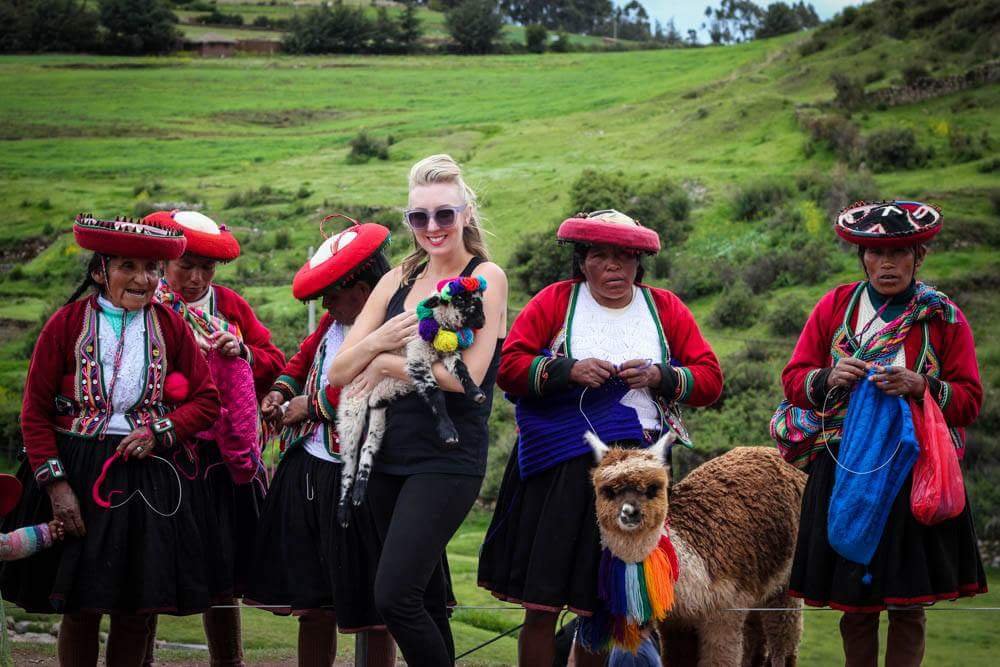 You will also find bulk free ranging alpaca herds in the mountains. Most of them are used to humans and are pretty obliging to take a selfie with you!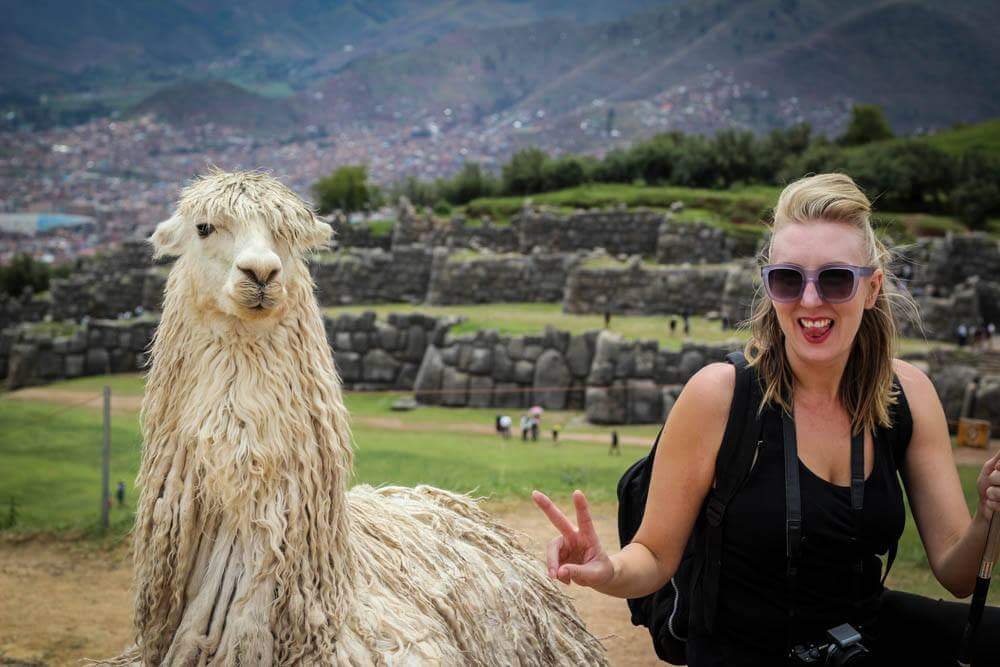 As well as posing with you, they make great models on their own, enhancing the already beautiful scenery.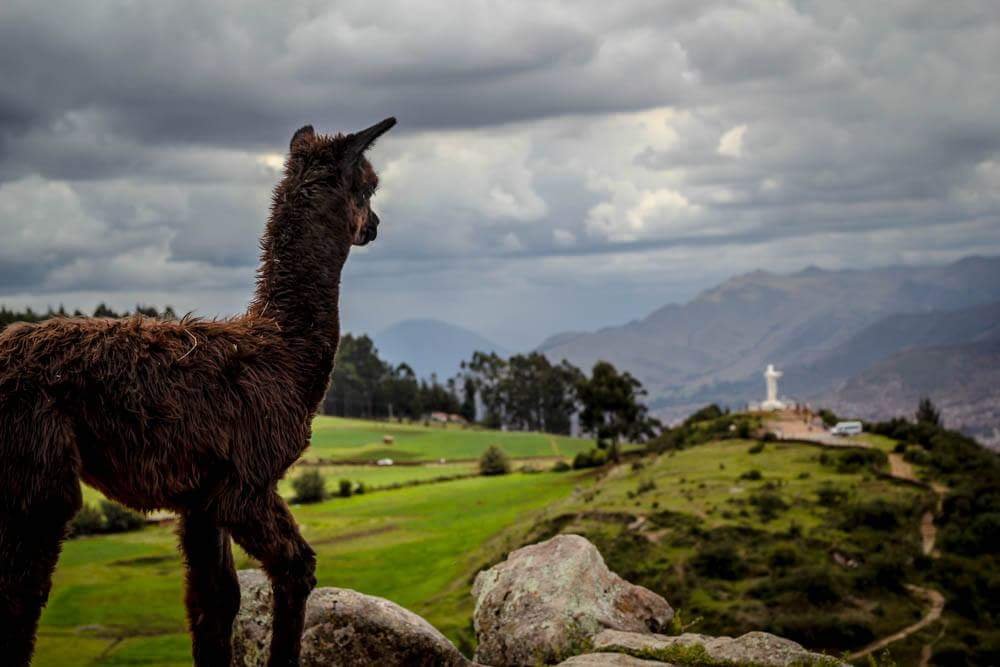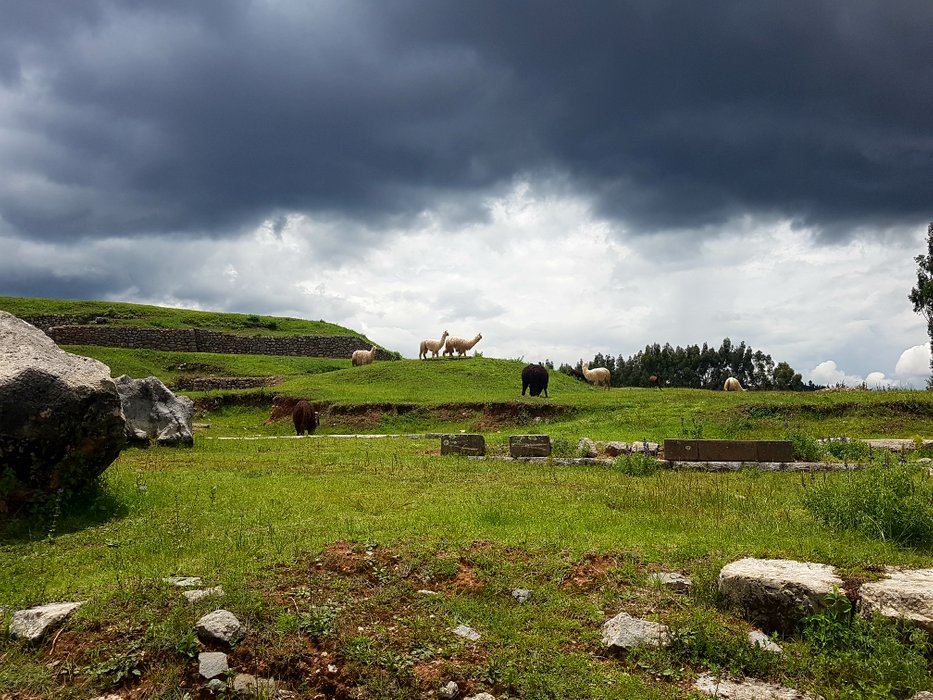 Food
I was pleasantly surprised with the food I had in Cusco... everything was delicous! Although I wasn't game enough to try the infamous national dish of Guniea Pig, much to the dismay of my always wanting to eat adventurously boyfriend. The Incans knew what they had to work with and used it to their advantage - the flavours are on point! So whether you are eating at a restaurant or at the markets, you can expect a good feed. I love the fact that they use alot of avocado in their dishes and an honourable mention is the ceviche. Despite not being a huge seafood fan this fish dish cured in citrus juices is surprisingly tasty.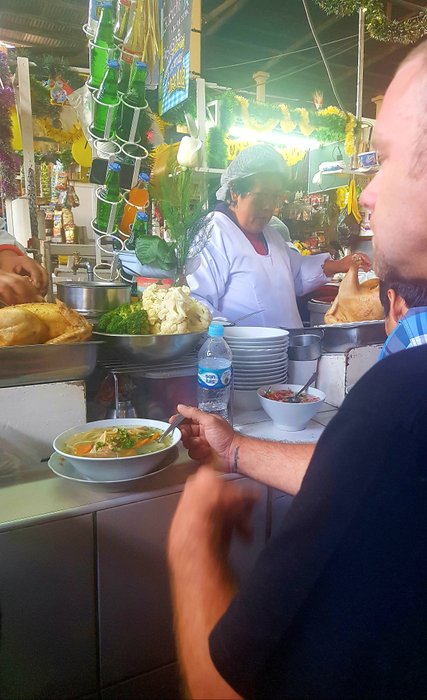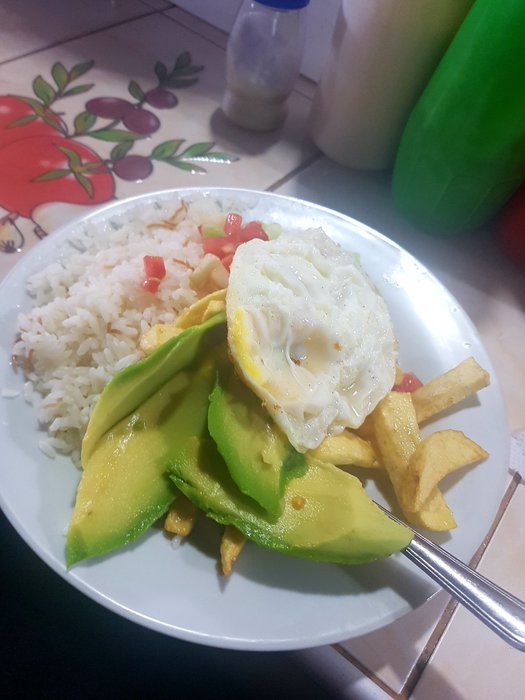 Markets
Food vendors, spices, fruits, vegetables, meat, cheeses, tourist treasures, clothes, alpaca wool, rugs, tapestries, gems and stones, you name it you can probably find it if you look hard enough. My favourite was the San Pedro market but this could also be because it was the closest one to me! We got fresh juices and ate here a couple of of times and weren't disappointed. Also brought some souvenirs and a sweet alpaca jumper (made from alpaca wool of course). Since we only had our backpacks we had limited space which was a shame as would of loved to have brought more!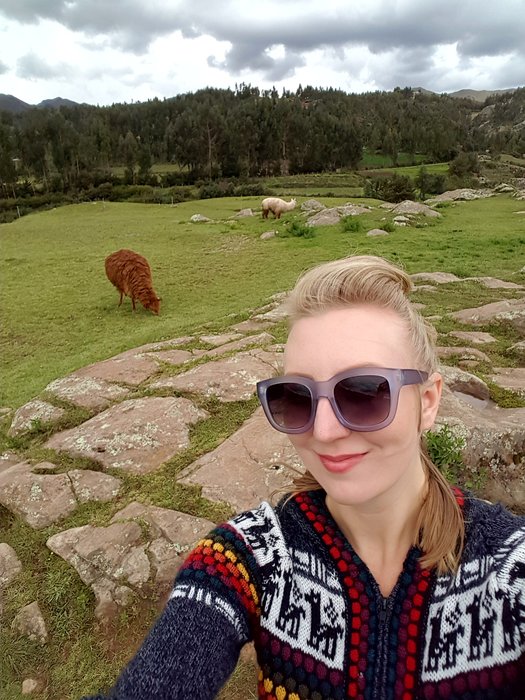 My sweet market buy
We only got to spend two days here so this is just a snapshot of what Cusco has to offer. If I had known earlier what a great place this was I definitely would of allowed more time here!
So if you're ever on your way to Machu Picchu or find yourself in the area stay a bit longer and check it out. If you want to see how our Machu Picchu trek went you can read it here 👇
https://steemit.com/travel/@terrybogan/4-day-adventure-trek-to-machu-picchu
Thanks for stopping by ✌