To be honest, Kuala Lumpur had never been high on my list of places to visit, but due to the circumstances, I needed a quick weekend getaway. As KL is an easy 1h flight away from Singapore with multiple airlines and flights each day making it a cheap and easy place to go to. Of course, the length of the flight is only one part of the equation and in this case, the airport is another 1h away by taxi from the central KL.
I love how finding the Grab pickup spot in KLIA is easier than anywhere else in the world. I have struggled to find the pick-up place in the past, but not here. The app shows very conveniently with pictures the door you need to go out from and the post or sign you need to stand under, there is no chance of getting it wrong.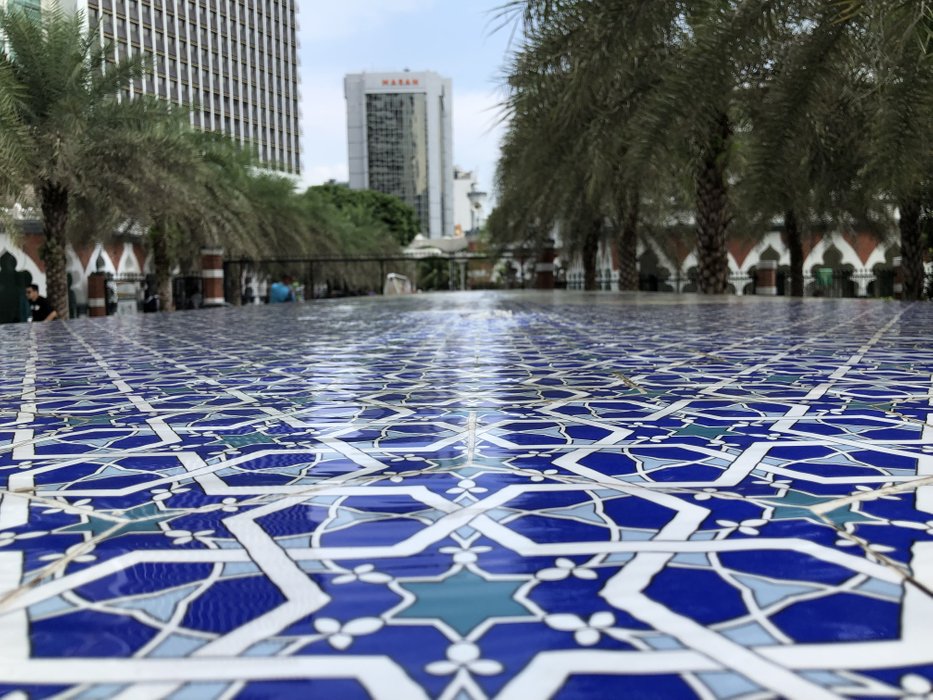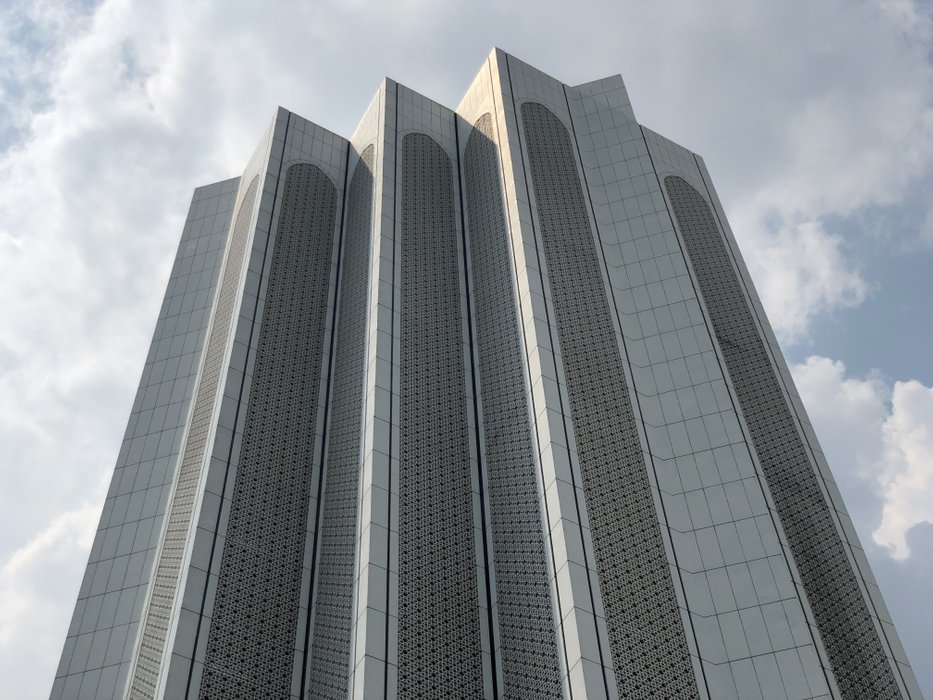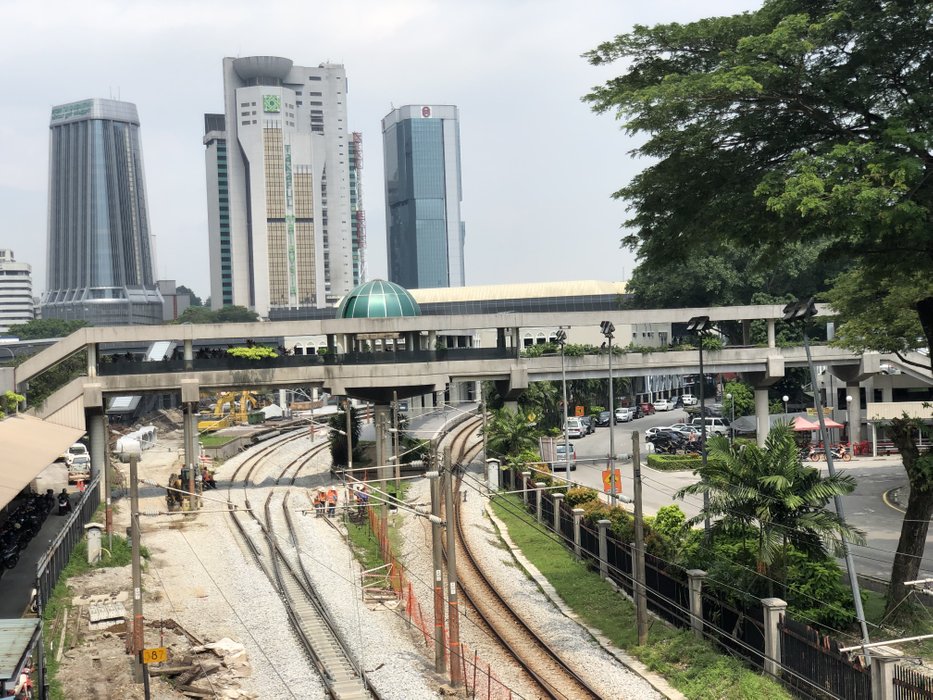 Traffic in KL is a nightmare and to get around by cab, you need to make sure you have some extra time as it's rather usual to wait for your car or sit in a traffic jam. Luckily some destinations are close enough to each other so if you can, check the map and walk instead.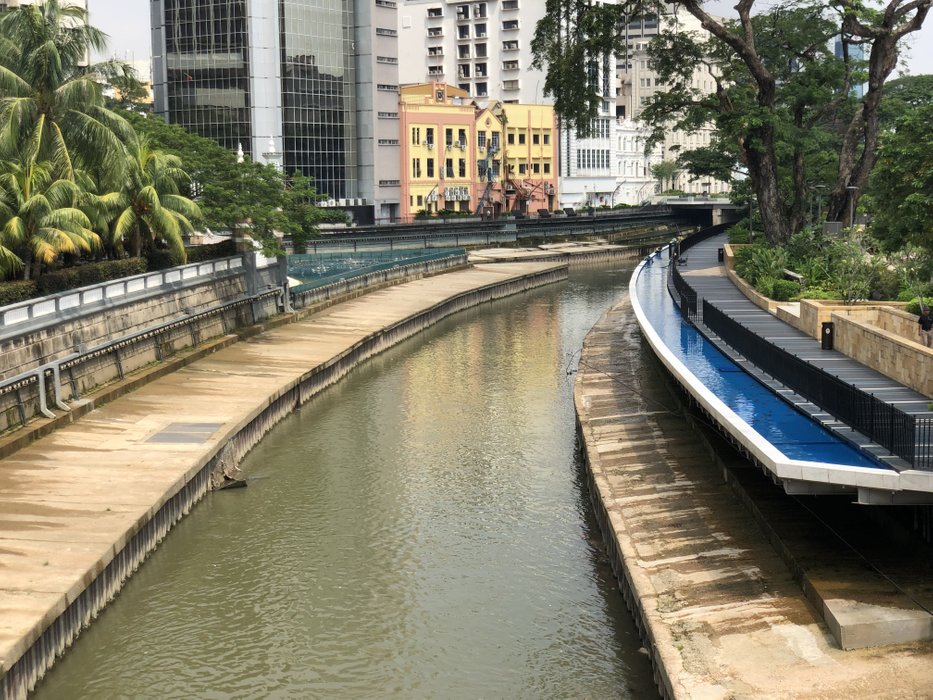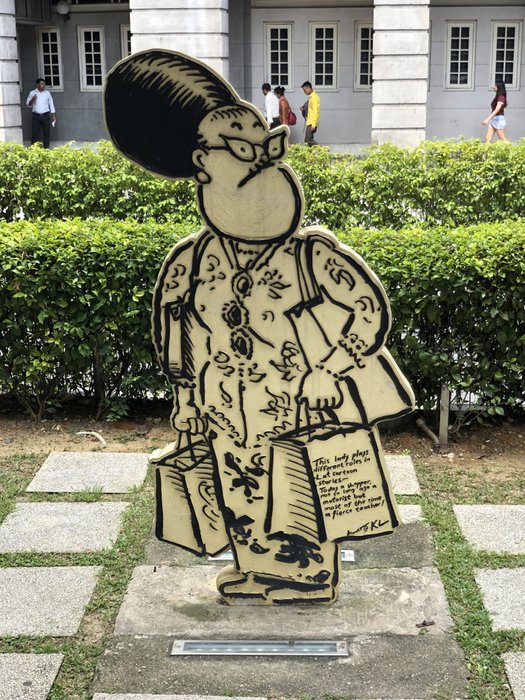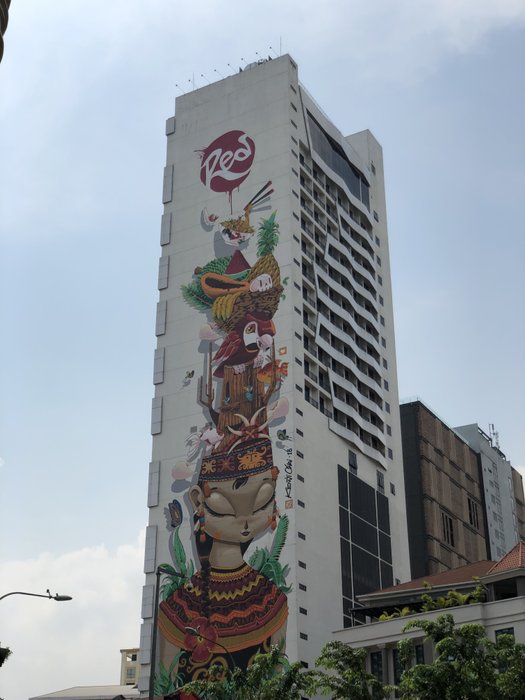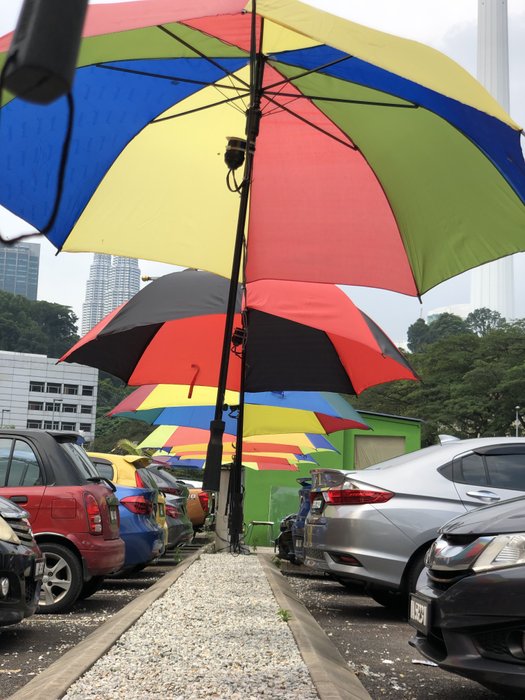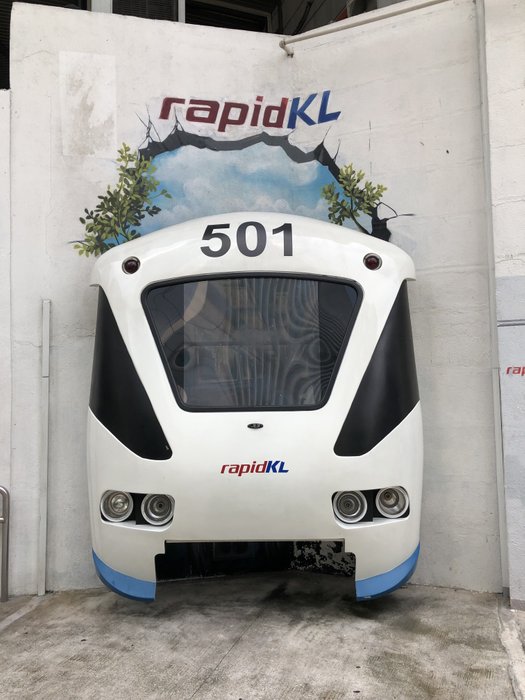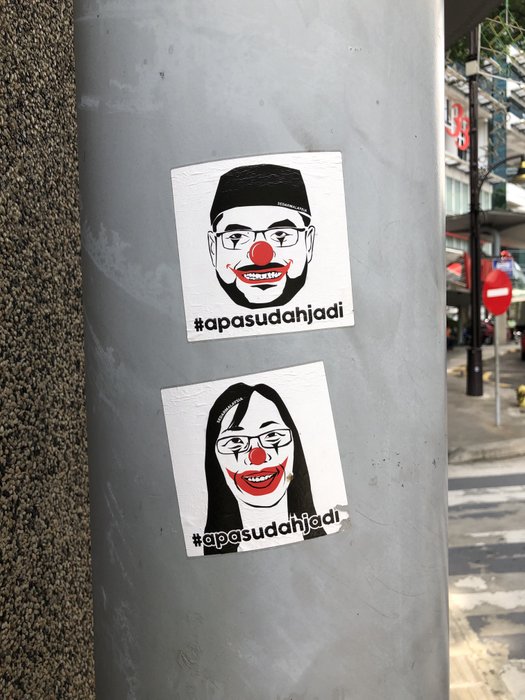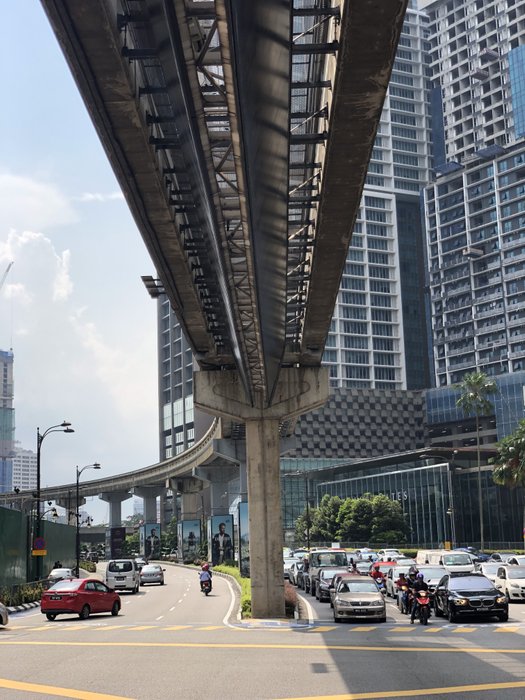 Petronas Twin Towers
My accommodation was just a stone-throw away from, probably the most known sight and landmark in KL, Petronas Twin Towers. It has become one of the main destinations in the city with its shopping centre and the KLCC Park.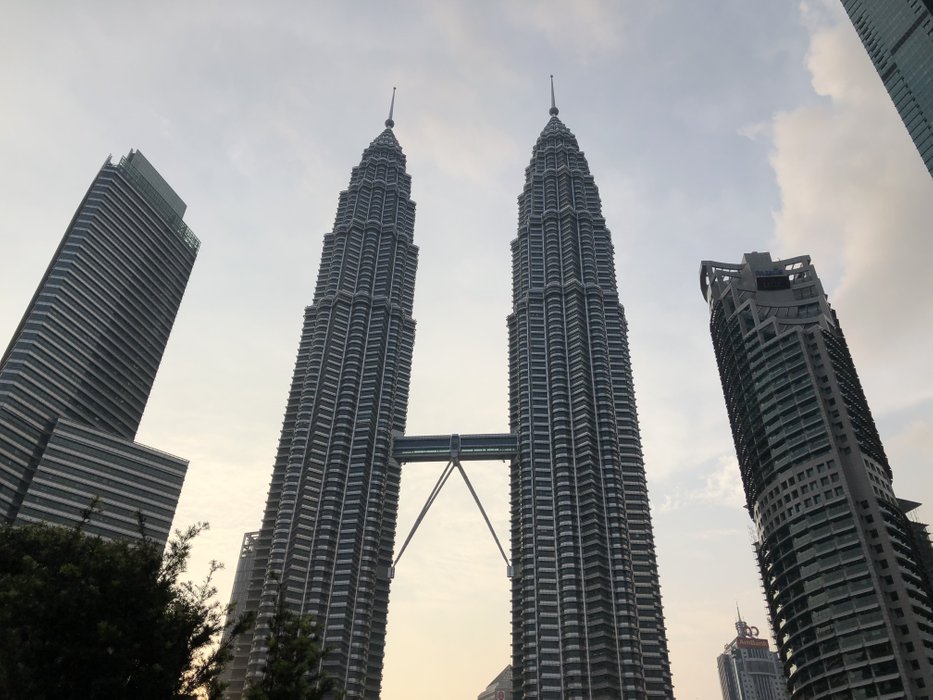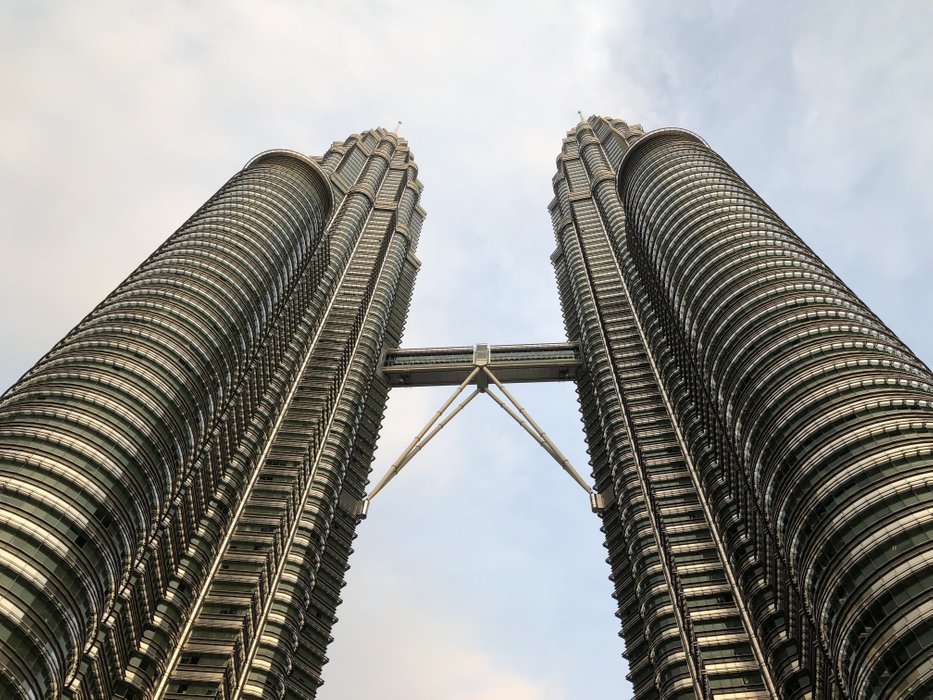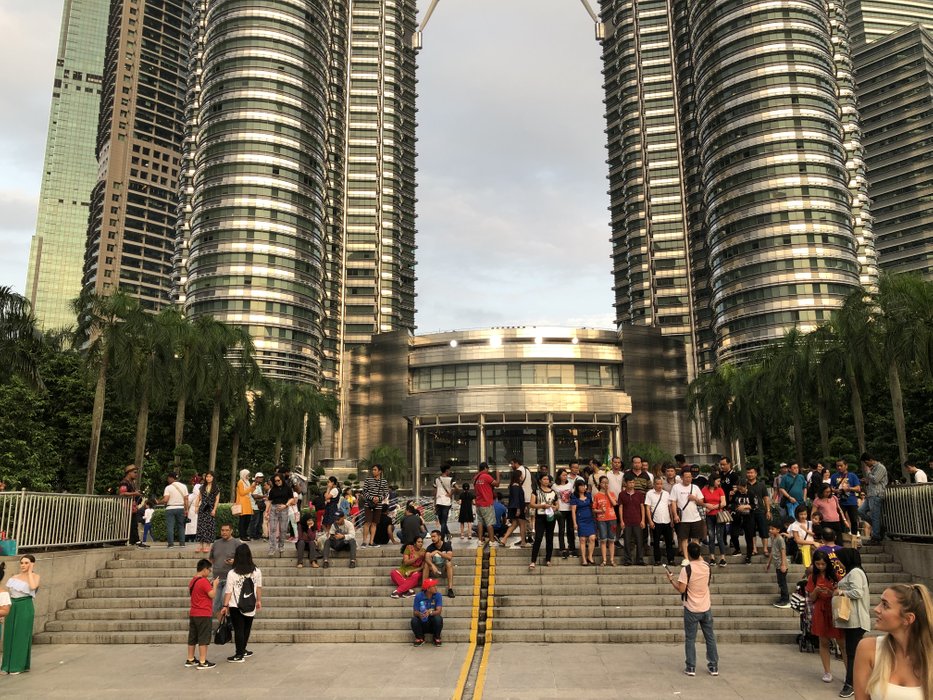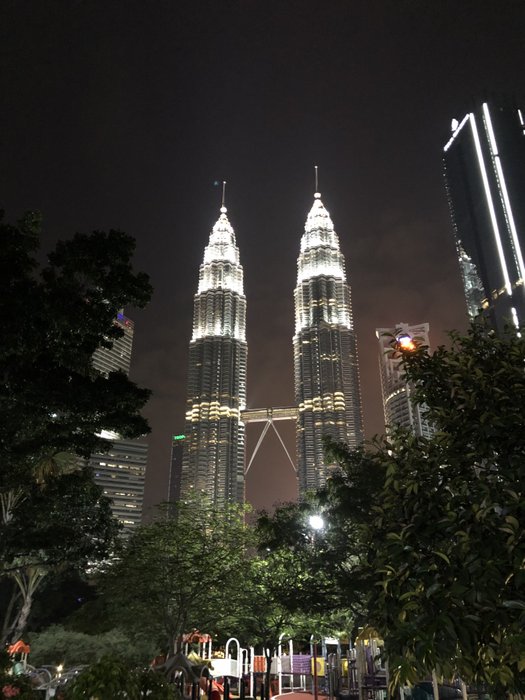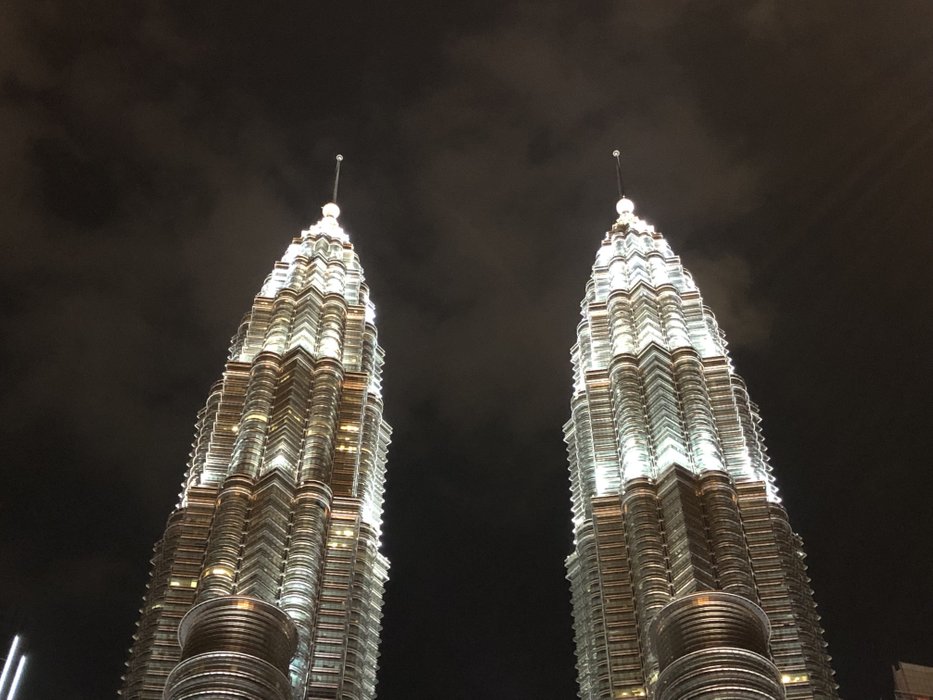 KLCC Park
KLCC Park is a true haven in the middle of a busy and bustling city. It has got a lake with fountains, which when dark, are lit up with colourful lights. They do have fairly frequent light shows going on as well, but when I was roaming around I tried to find some quick information about the timings, but unfortunately, it's not like the easiest task to perform on the spot. You could, I suppose, just sit around and wait just like so many others seem to be doing.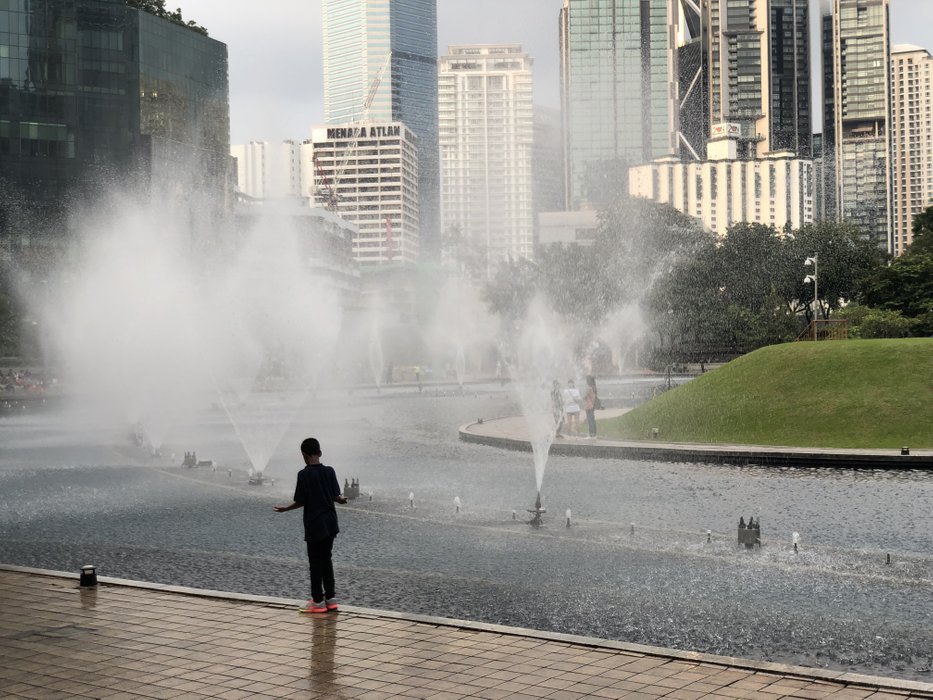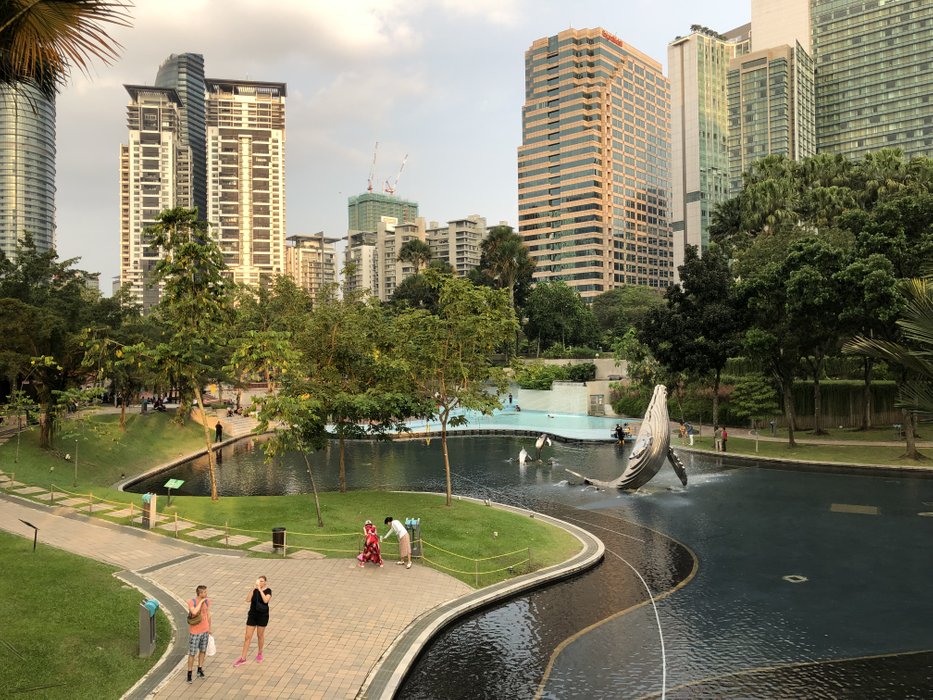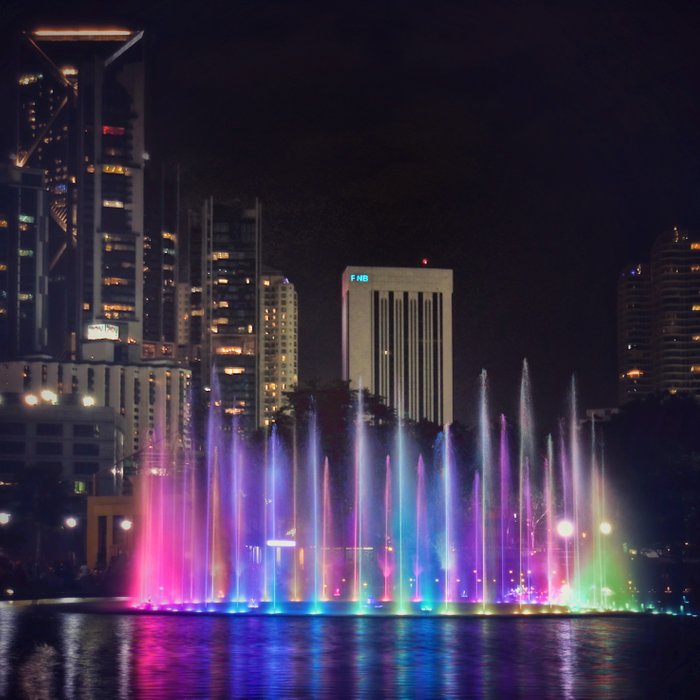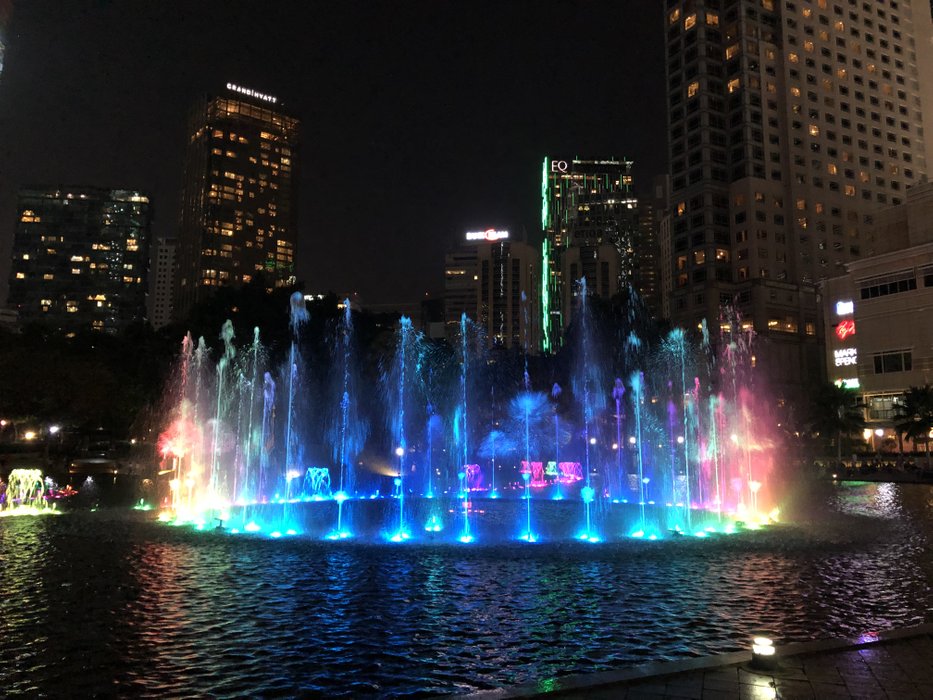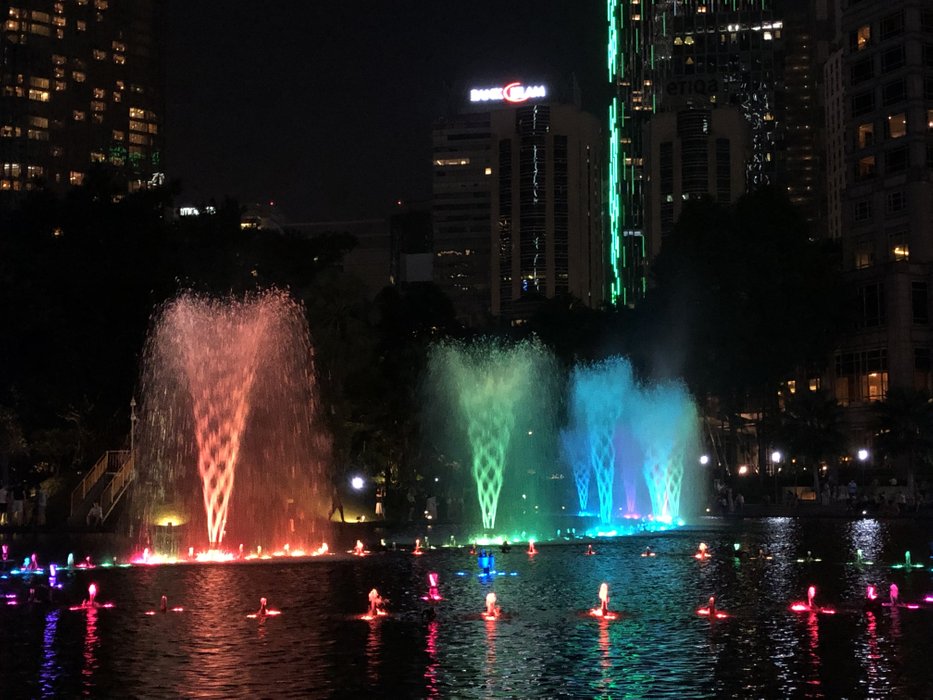 Brickfields
I only had one full day and two nights in the city so what I managed to explore was rather limited and this time I didn't manage to go to China Town, but instead, I chose to have a little walk around Brickfields instead which by the looks of it is as good as Little India in Singapore.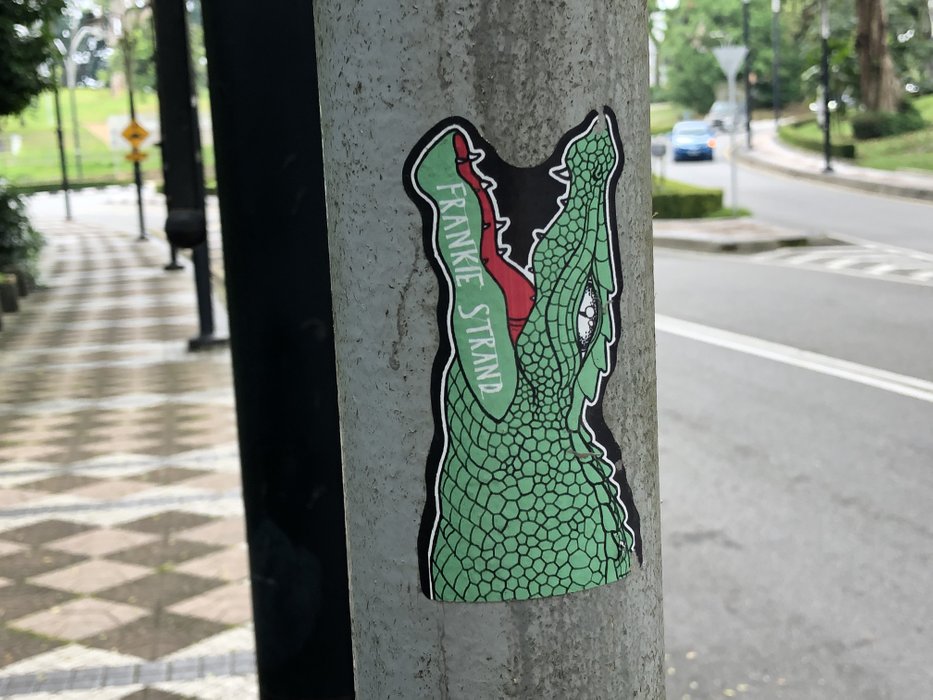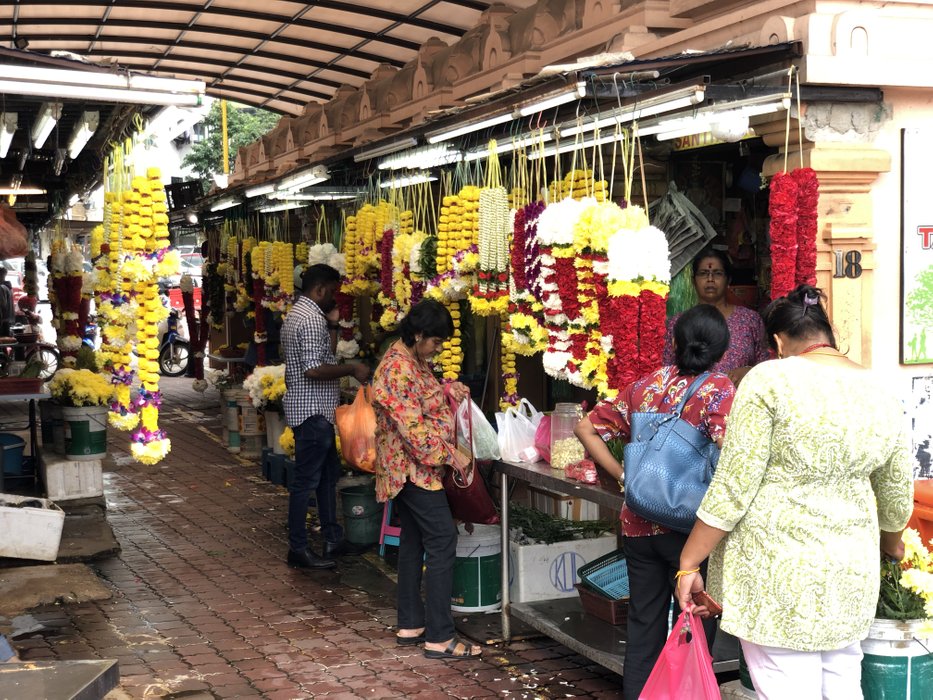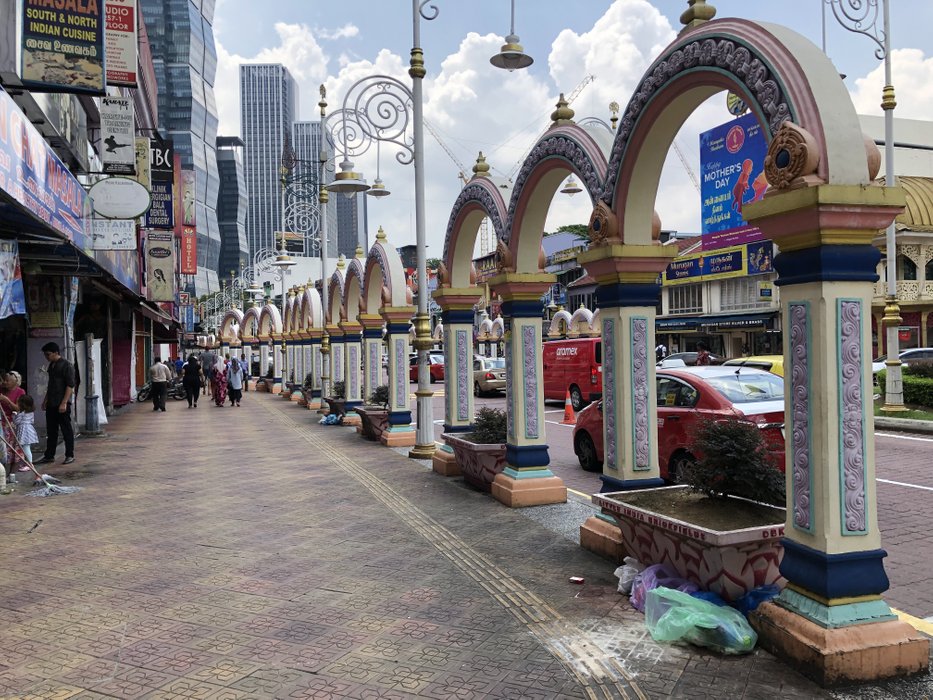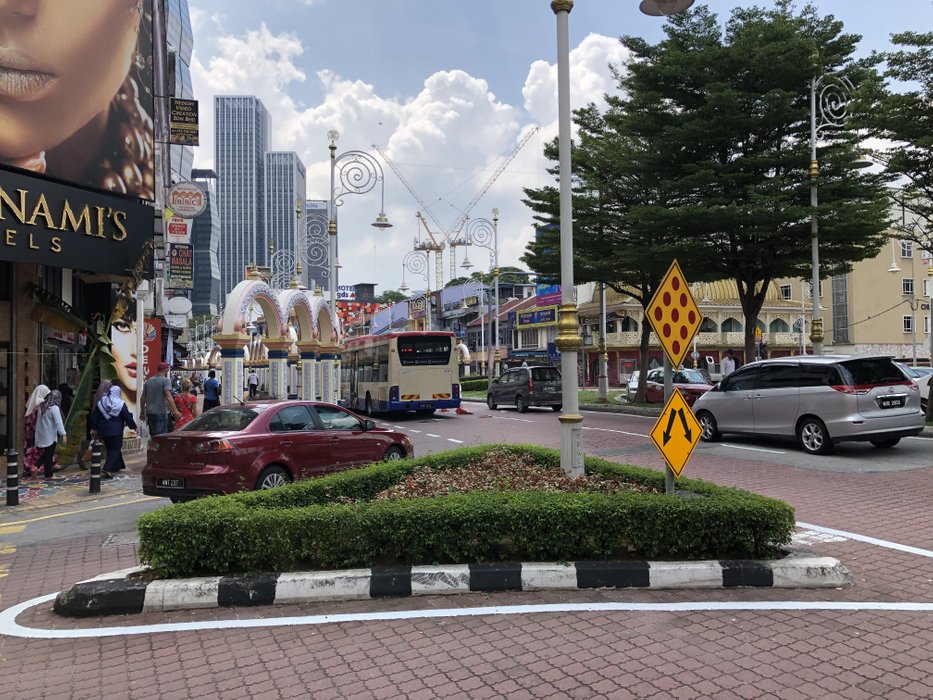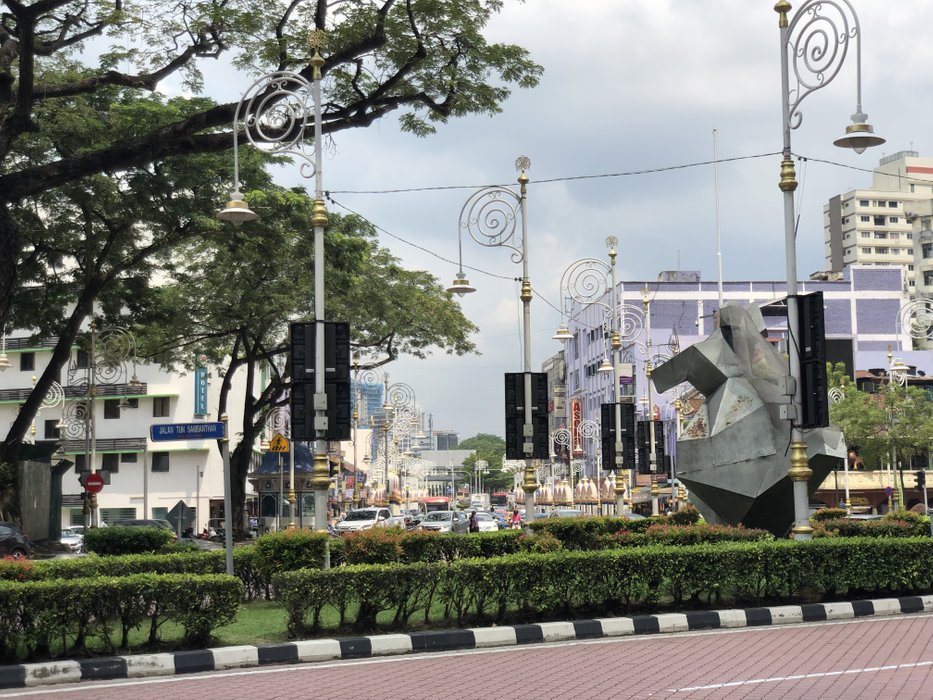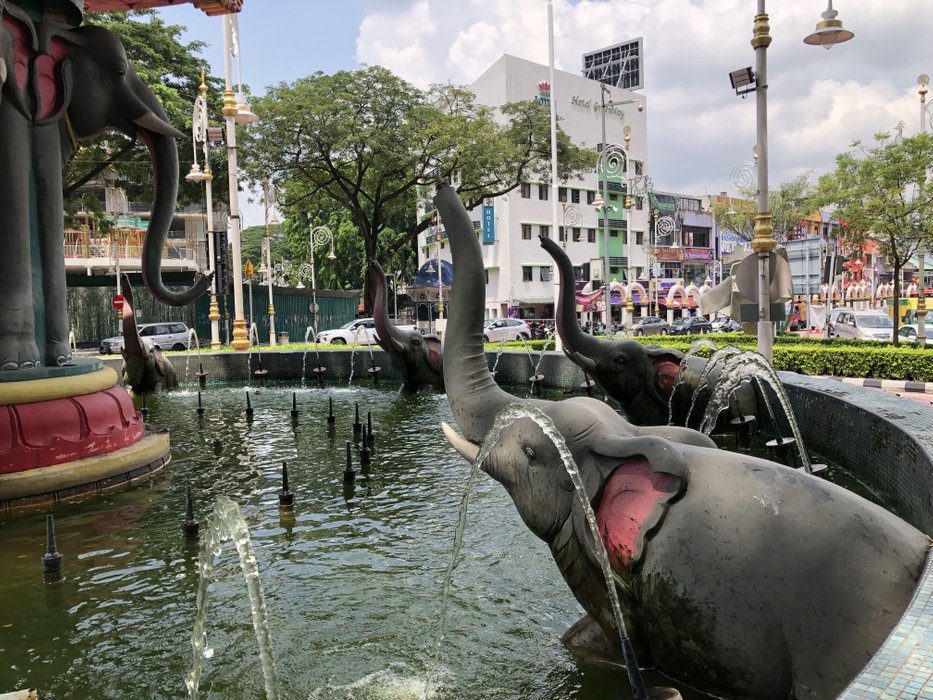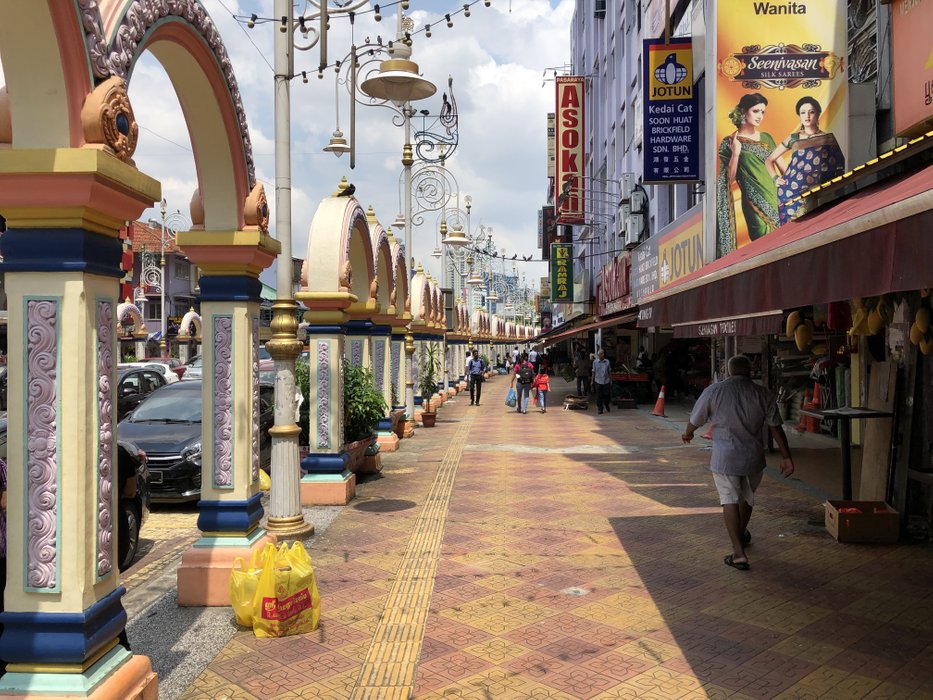 Botanical Gardens
Perdana Botanical Gardens is a lovely place to either just walk around or go to one of many museums. With practically no traffic, it makes another haven away from the busy city. Do check out the Orchid & Hibiscus Gardens, you can get some amazing views over the city from here.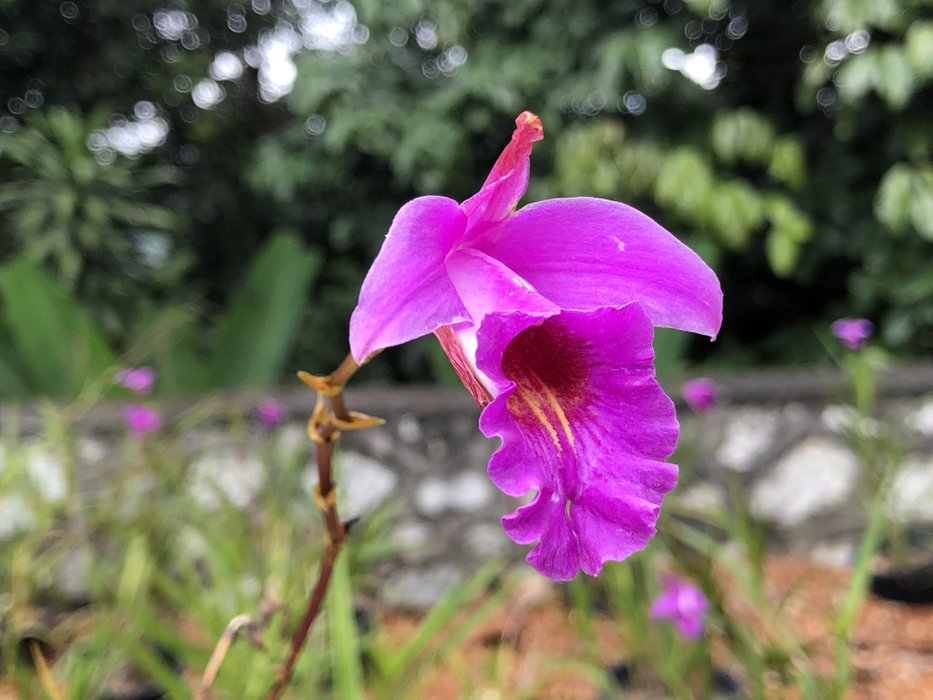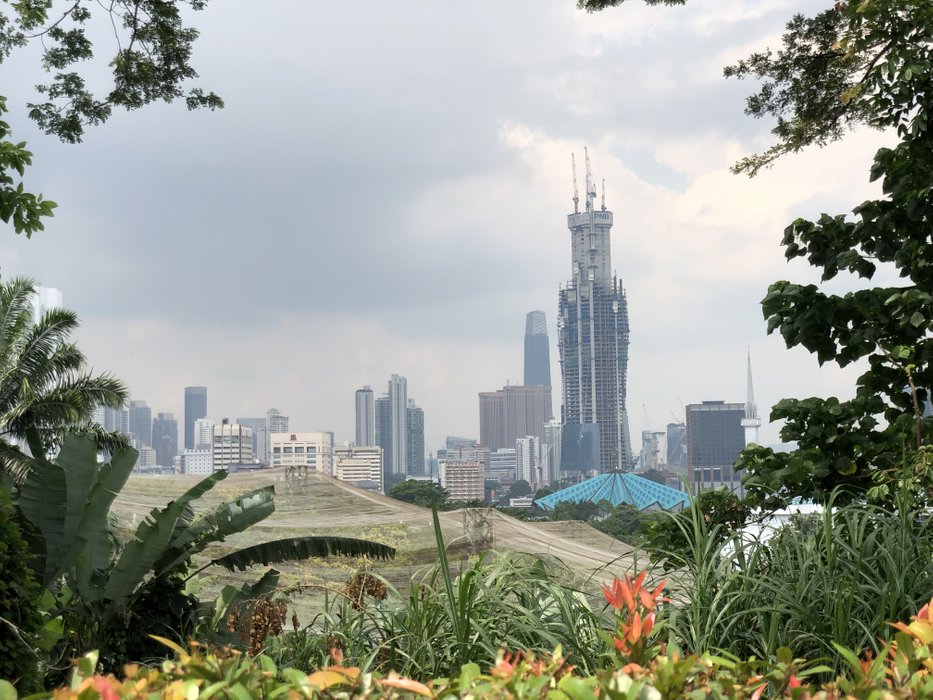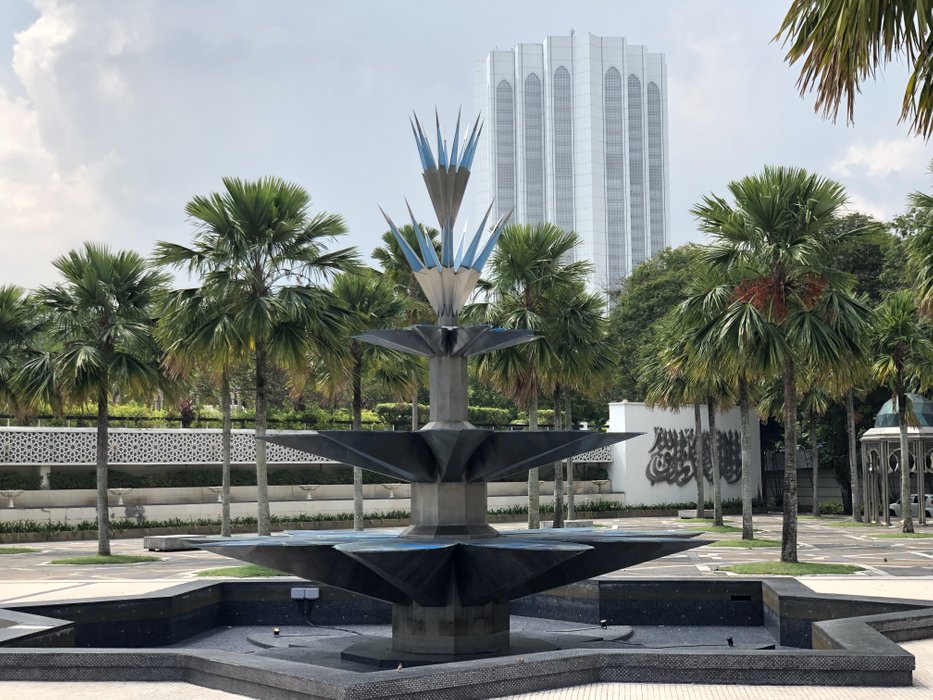 I suppose I will be visiting KL again. It didn't leave an eternal impression nor did it make me feel like I never want to return. I got a very neutral experience. If I am to visit again, it will either be to explore what I missed out this time or for an easy weekend getaway. It is just too easy to get to and way cheaper than Singapore.