Our time in Ella had come to an end and our next destination was set to be Tangalle. Tangalle is a beach and fishing town on the southern coast of Sri Lanka, approximately 200km to the south of Colombo. Although Tangalle is almost twice as big as Ella by the number of people, unless you venture further into the town, you will not notice or feel it.
This leg of our trip we tried a new means of transport - a local bus. Buses are the second cheapest (besides the trains) and require a bit of masochistic sense of adventure. One would need to forget everything they know about coaches. Buses do usually get overcrowded and make National Express feel über-luxurious. Your only source of moving air is from windows and consider yourself lucky should you manage to get a seat next to one. Getting a seat, on the other hand, is a victory by itself. Instead of the usual two by two formation, buses in Sri Lanka have two by three seat arrangement and more often than not manage to squeeze six or more sitting abreast.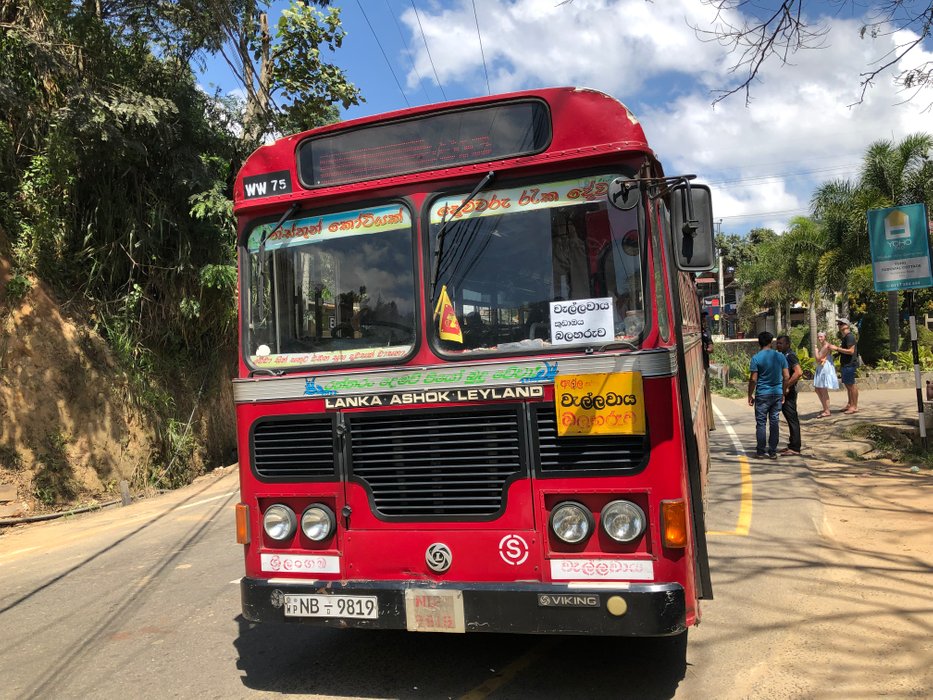 We were among the lucky ones to get a seat in Ella for a semi-comfortable (as much as it is possible all things considered) ride all the way to the coast. Beginning of the journey is mostly along downhill and a bendy road which means that smooth plastic covered seats become slides on every turn and everything you can hold onto becoming your best friends. Our bus wasn't too rammed until around halfway point where another bus had broken down and people from that bus were being pushed into ours. I mean pushing in every sense of the word - the whole act reminded me of an old video on YouTube where people are being pushed onto a train in Japan. After all this, I can't believe the ticket conductor still managed to climb over everyone to sell and check tickets with this amount of people.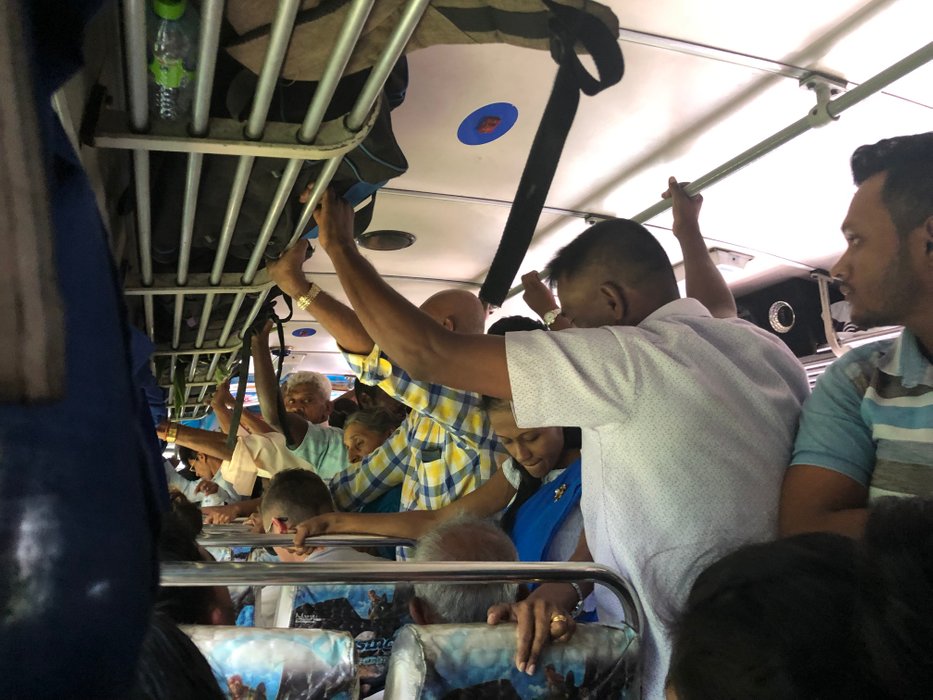 Checking in to our hotel was, unfortunately, a rather painful experience - the hotel manager did not seem to be a very honest person and our questions about the source of the exchange rate (he was converting the room price with much higher rate than SL central bank was displaying on their website), we got blunt answers that it is from Sri Lankan tourist board and is between the hotel and the board and are not to be shown to guests.
Since the weather in Tangalle is so very different from Ella, some sun, sand and sea was such a welcome sight that it made us quickly forget about the negative experience.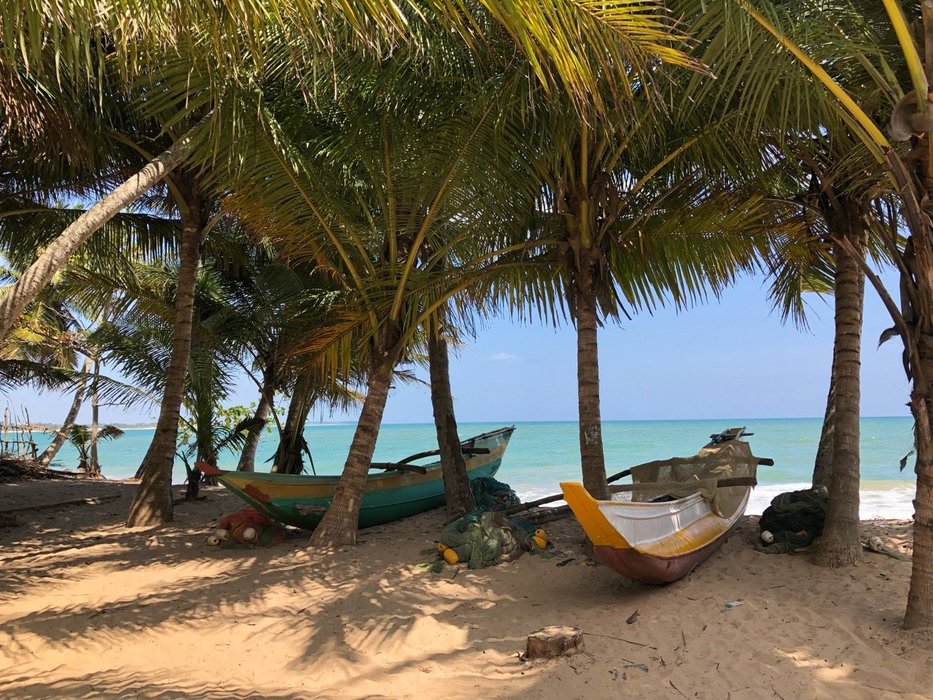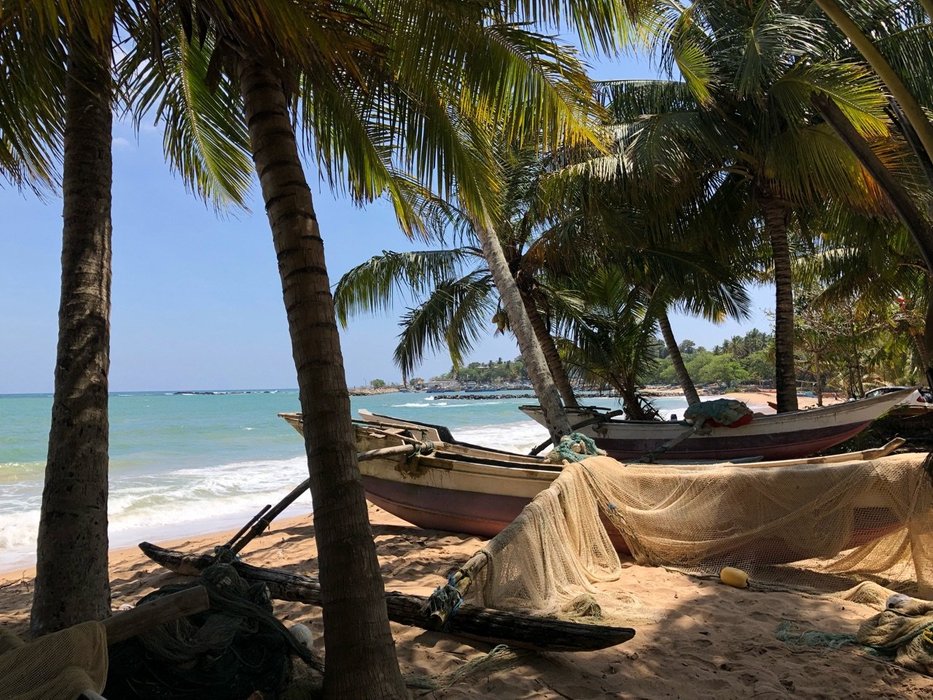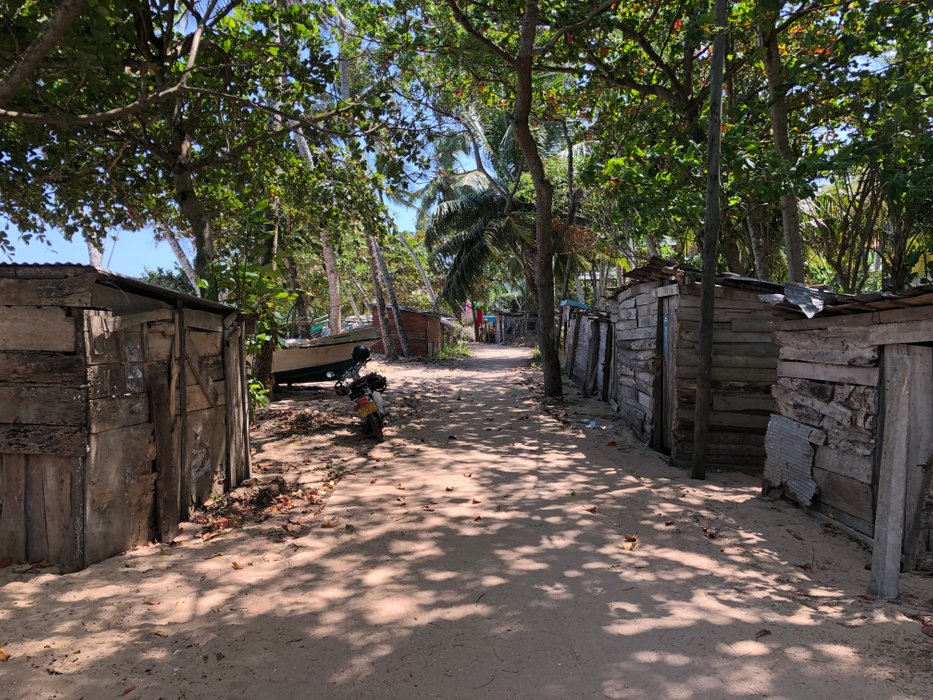 We stayed in Tangalle just for two nights and didn't make it a mission to explore much further than the seaside. We needed some rest after all those hikes and walks around Ella.
All the nicer restaurants and bars are concentrated in the area we were staying in, making going out for dinner, for the first time in a while, a matter of walk rather than a TukTuk.
Generally, we do our research for restaurants as well as for everything else and do not tend to go to the very obvious places in the hotels or by the sea. It is always a good idea to check the reviews on specialised websites such as TripAdvisor or Google Maps. The highest ranking restaurants are not always big and flashy and well located. In Sri Lanka, many restaurants are small family-owned businesses run from their own homes. Their food offered is made with love and following recipes passed down for generations. Our best food experiences in SL are from restaurants just like these.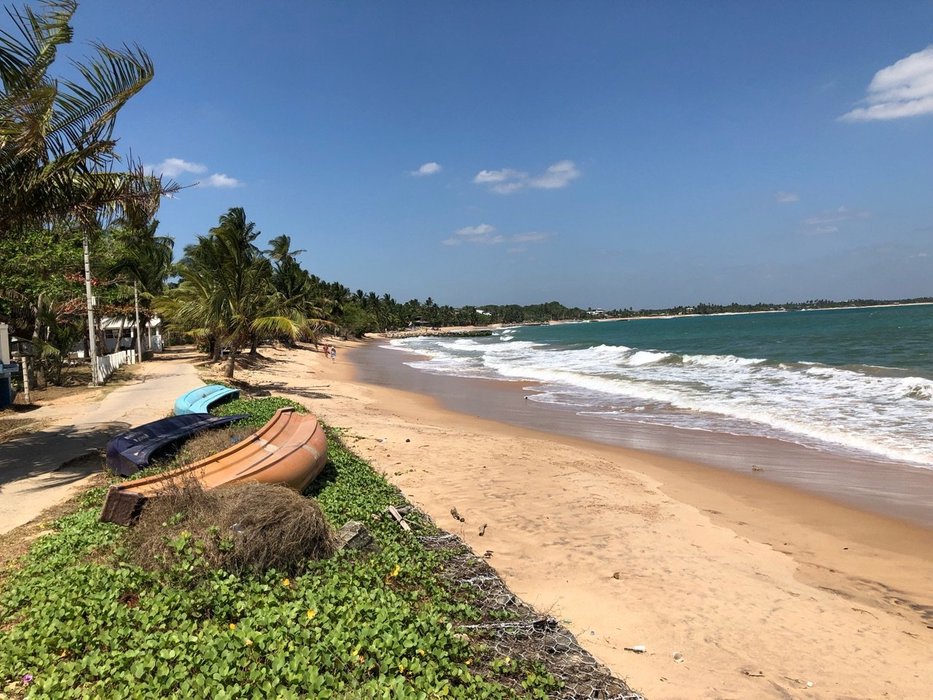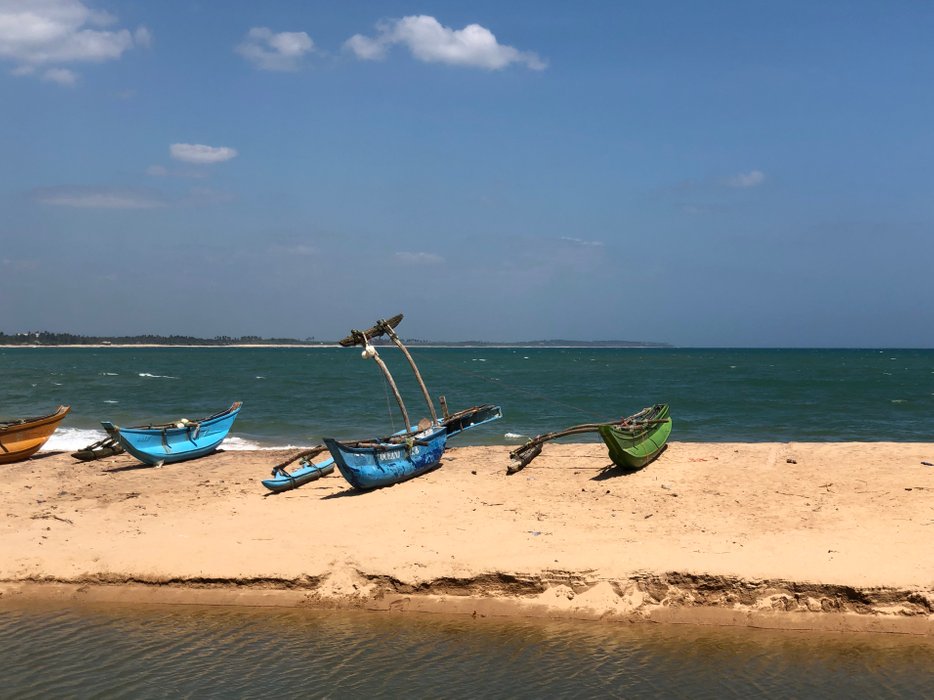 Should you be going have a look at the fishing harbour, be aware that going in from the seaside does not display any entry fee signs. The only reason we found out about them was that we wanted to make our way back on the road rather than going the same way as we came.
The guy at the gate demanded us paying the entrance fee even though we were leaving and there were no signs where we entered the harbour from. The fee wasn't high, but in principle, we were not willing to pay for something without knowing it is ticketed afterwards. A couple of minutes of arguing and staying true to our principle that we are not paying, he just gave up and waved us away.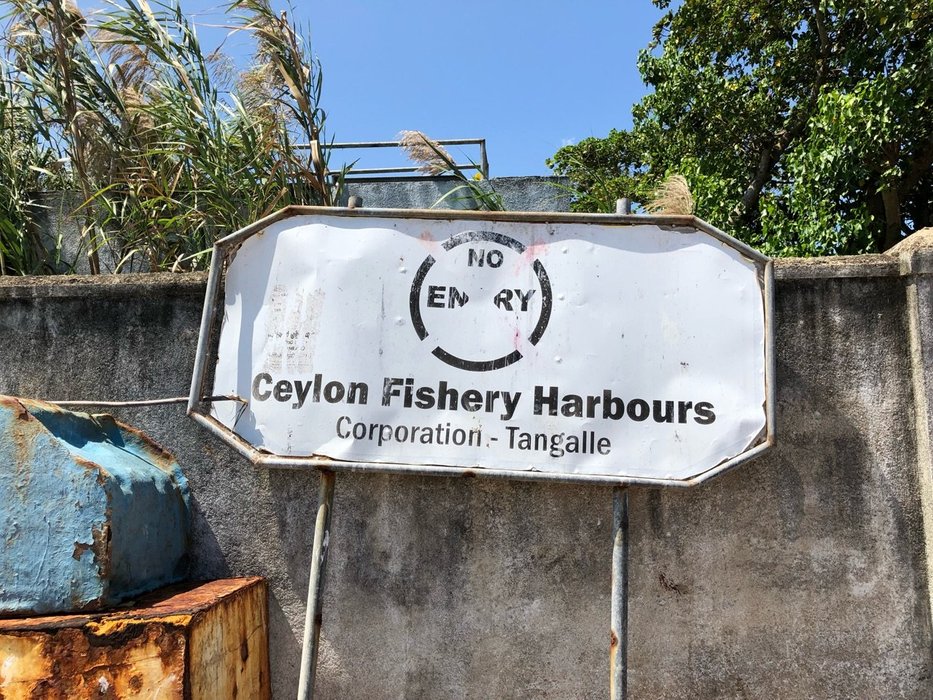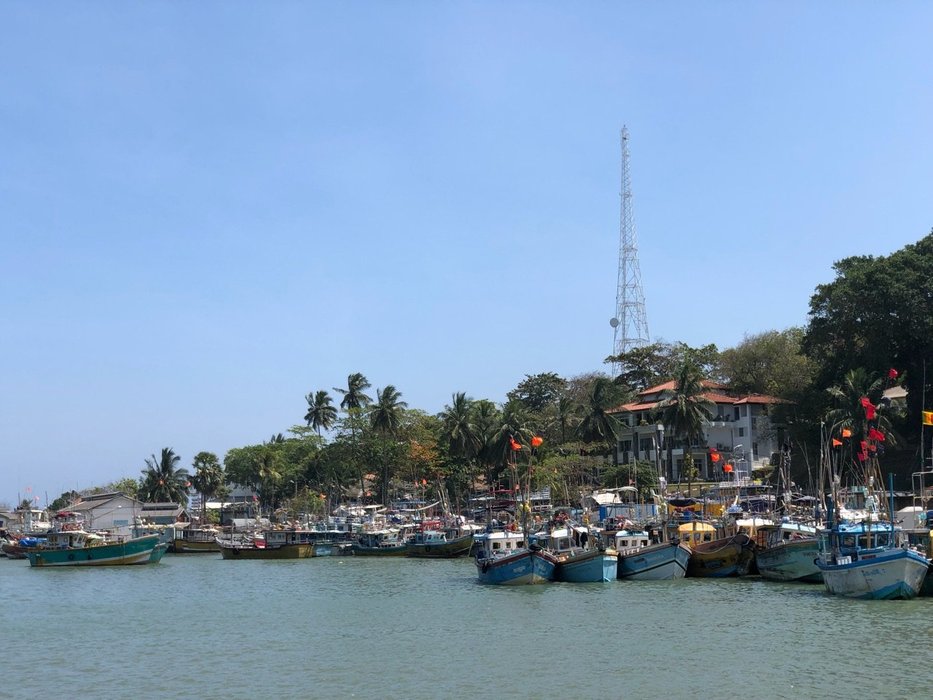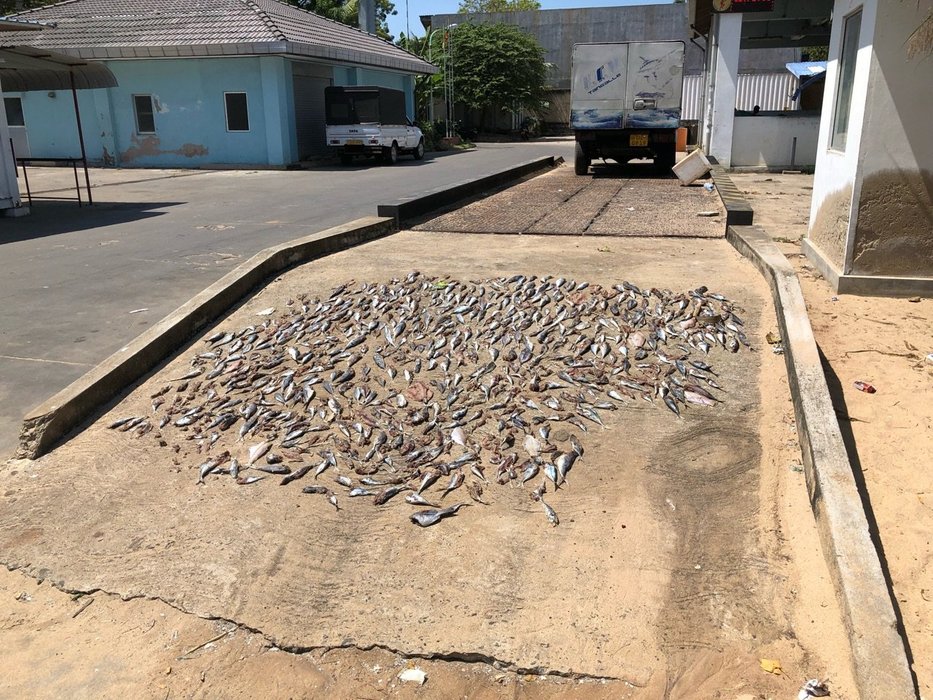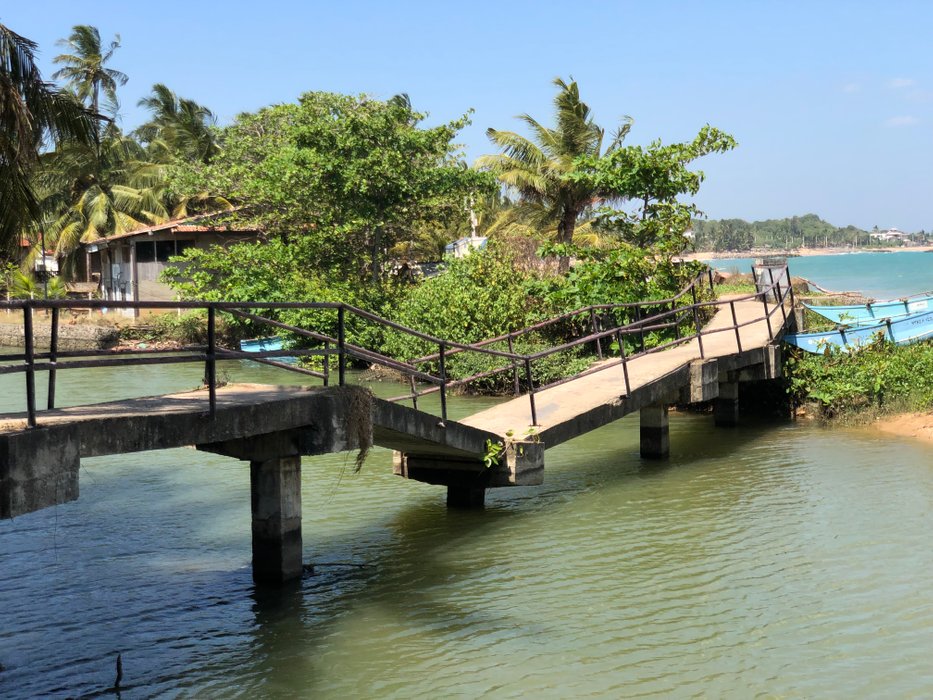 Water in Tangalle is nice and warm however very choppy and swimming is more like battling with the waves and is only for brave. I love the waves and am stupid enough to go in where most would not, I think this was the roughest swimming experience I've had in my life. To me, it was absolutely worth it.