Dambulla Royal Cave Temple
Approximately 2h drive away from Kandy (you can find my post about Kandy here) is a gorgeous cave temple called Dambulla Royal Cave Temple. To get there, we hired a car with a driver for the day to drive us from Kandy to Dambulla and Sigiriya (post about this place to follow). We didn't have this place in our original plan, but since it's proximity to Sigiriya, we decided to have a look. When you're planning your trip there, do not be fooled about the distance which is only 70 odd kilometres from Kandy, it's very bendy and up and down kind of road. You might have a comfortable car, but unless you keep your eyes on the road, it's easy to get motion sickness.
Dambulla Cave Temple is the largest and best-preserved operating temple complex in the country. It is located on top of a 160m high rock, so be prepared for some climbing.
Just like in any temple in Sri Lanka, you will need to cover up and it's better to be prepared rather than buy clothes you might not want to get on the spot.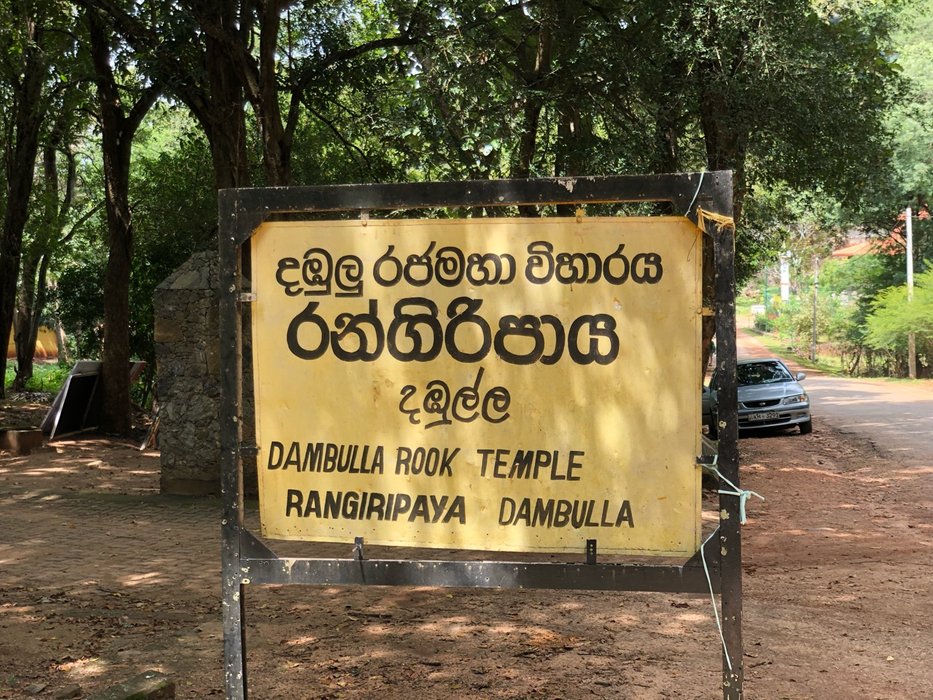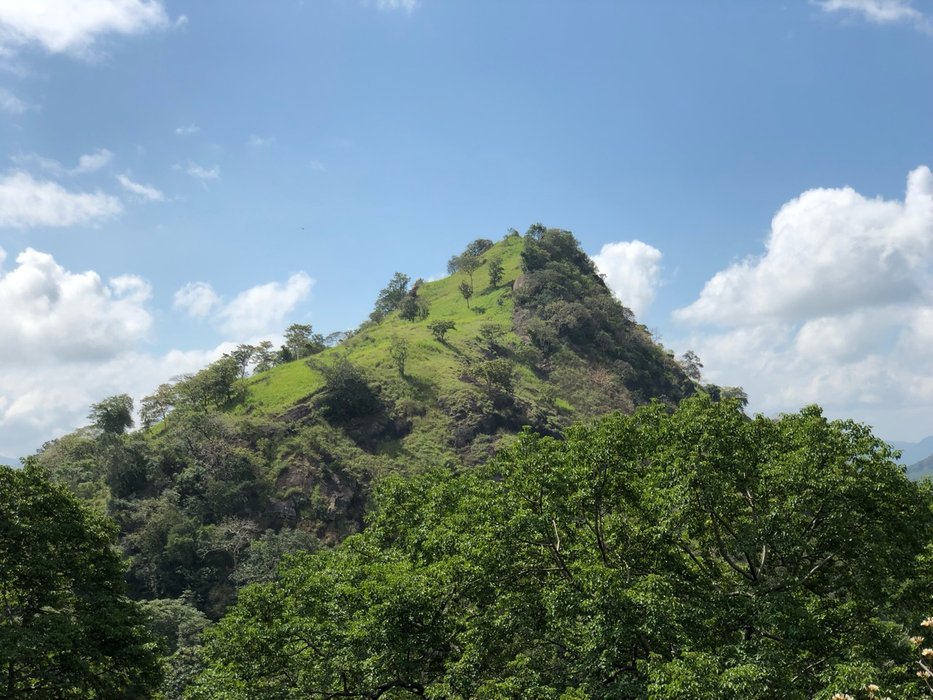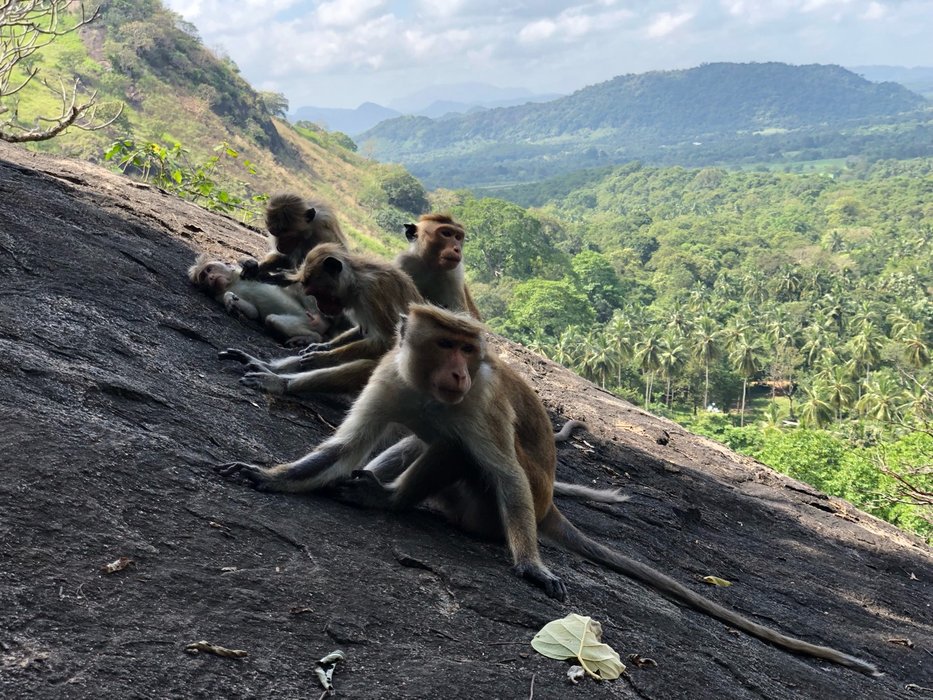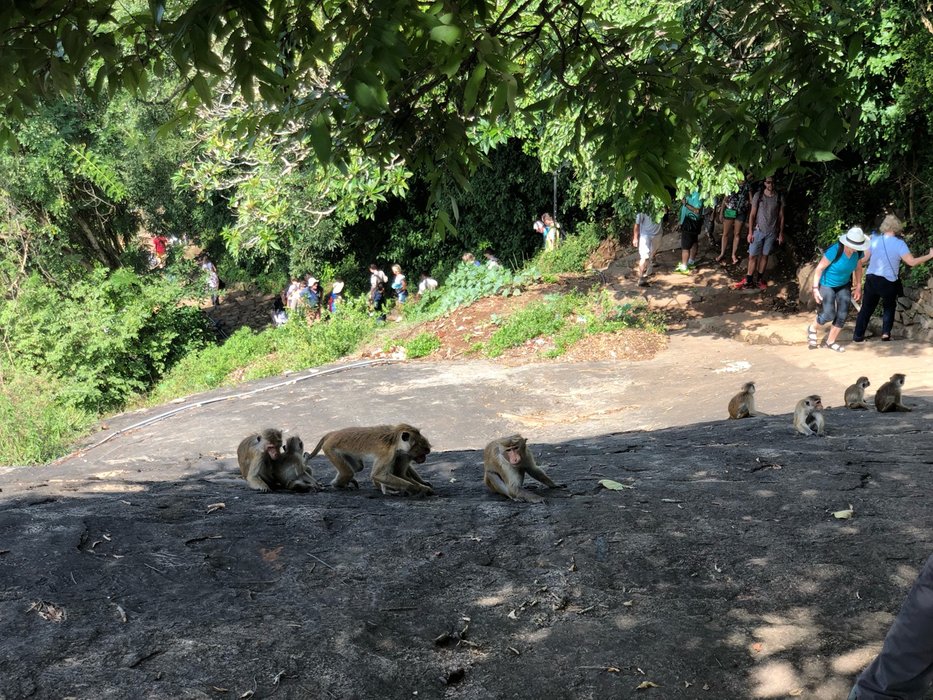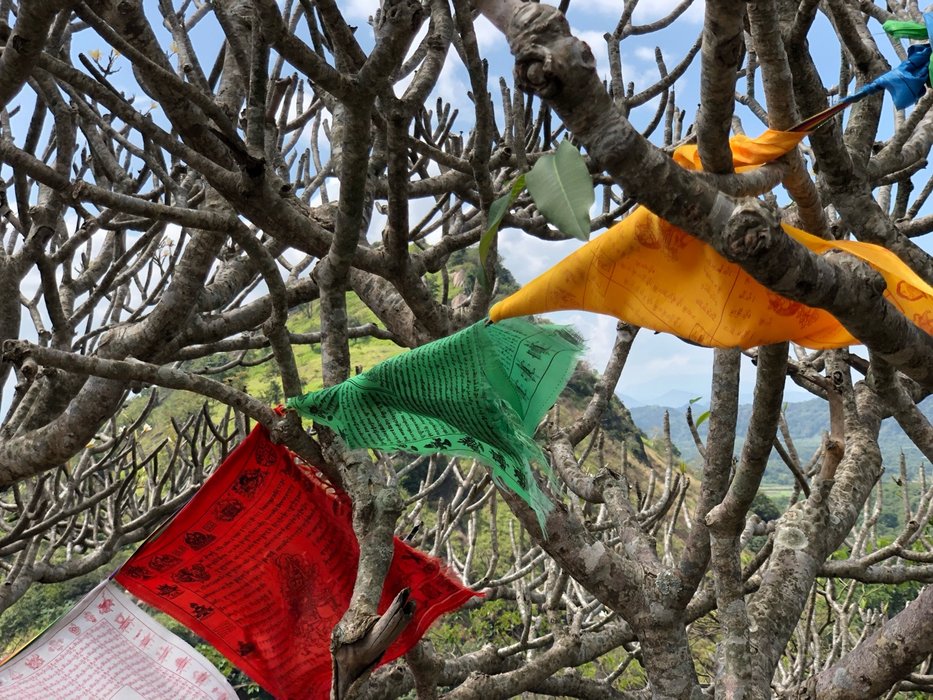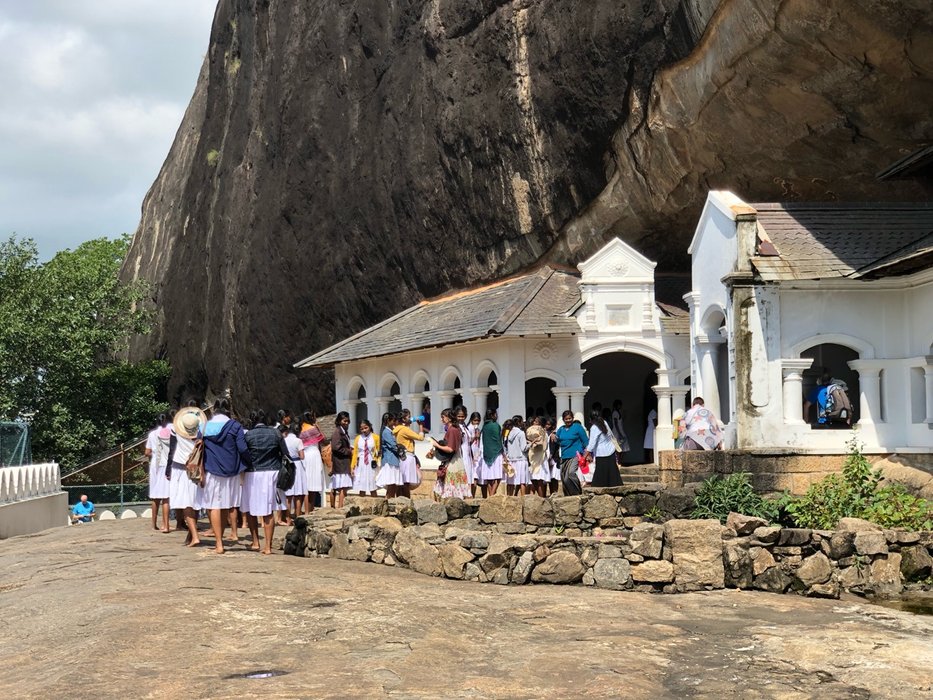 The cave itself has an amazing collection of Buddhas. Probably more than I have ever seen in one place. It doesn't stop with the statues, all the walls and ceiling are painted with gorgeous colours and detail. The spirituality of the place is very obvious.