After this amazing train ride from Kandy, we had finally made it to Ella. This little town of almost 45'000 people was one of our main destinations and we were absolutely thrilled to finally be here. Out of all of our Sri Lankan destinations, we spent the longest in here.
Ella is a small town approximately 200km to the east from the capital city Colombo. It is located just over 1000m above the sea level making it ideal for tea plantations and is also surrounded by lots of attractions both natural and manmade which brings oh so many tourists and Instagrammers from all around the globe.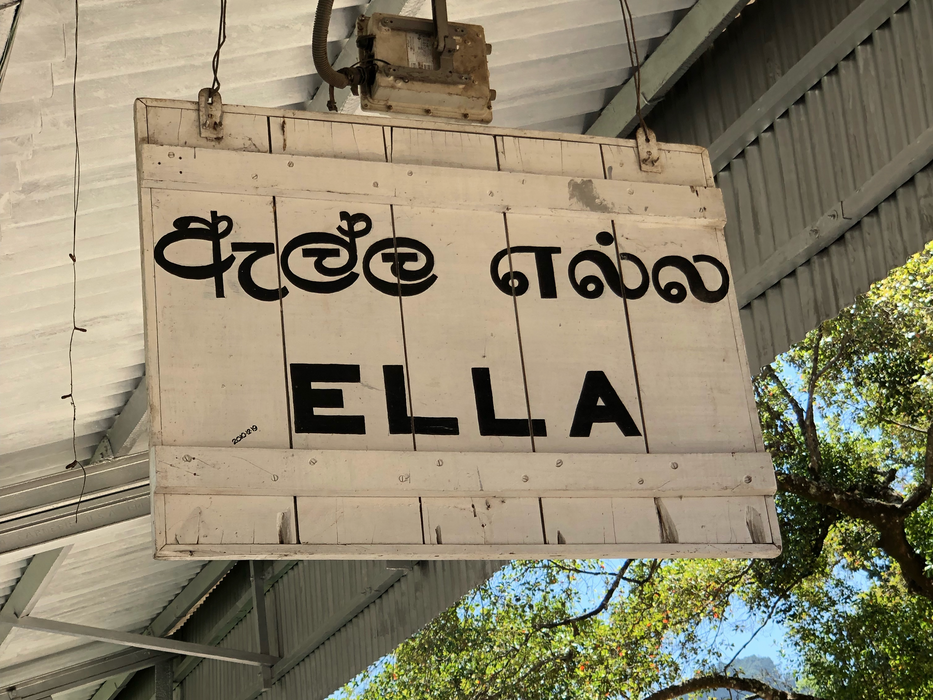 Ella Town
The town is essentially just one road where all the restaurants and businesses have concentrated around. Being so small, you can easily walk from one side of the town to the other in a matter of minutes.
Traffic through the Ella gets very busy in the evenings and Sri Lanka is not known for having sufficient street lights so some caution when moving around at nighttime is absolutely required. Mornings and daytime are the opposite and rather sleepy. Most businesses are opening either late morning or early afternoon and finding a good place to eat breakfast can be a bit of a mission. I imagine it is because everyone's just eating breakfast at their accommodation and are out and about exploring what this region has to offer from a crack of dawn.
Don't forget to explore the side roads as well, there are some pearls and interesting shops hidden away.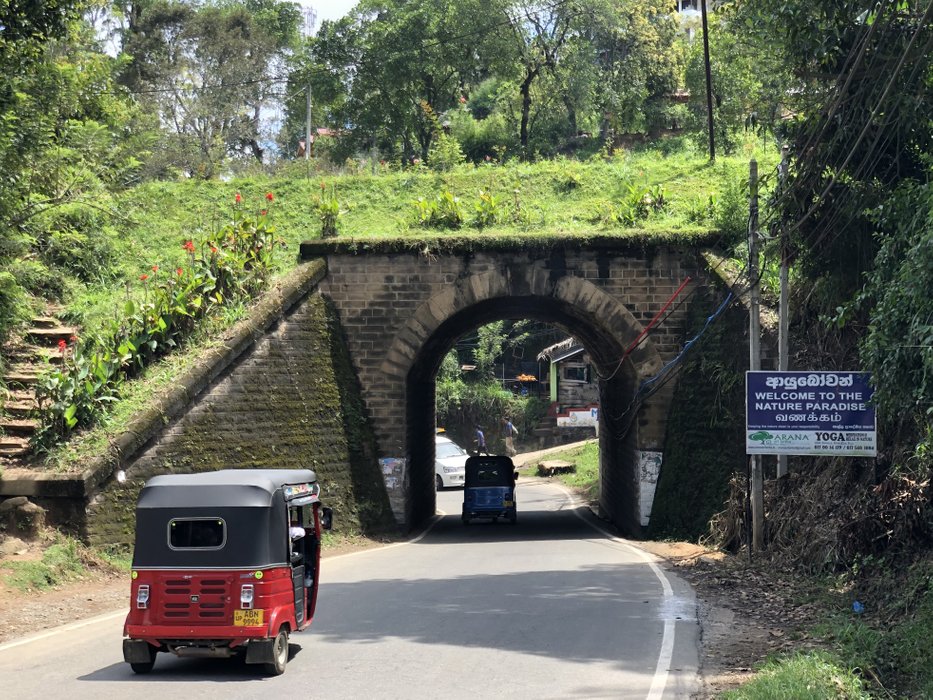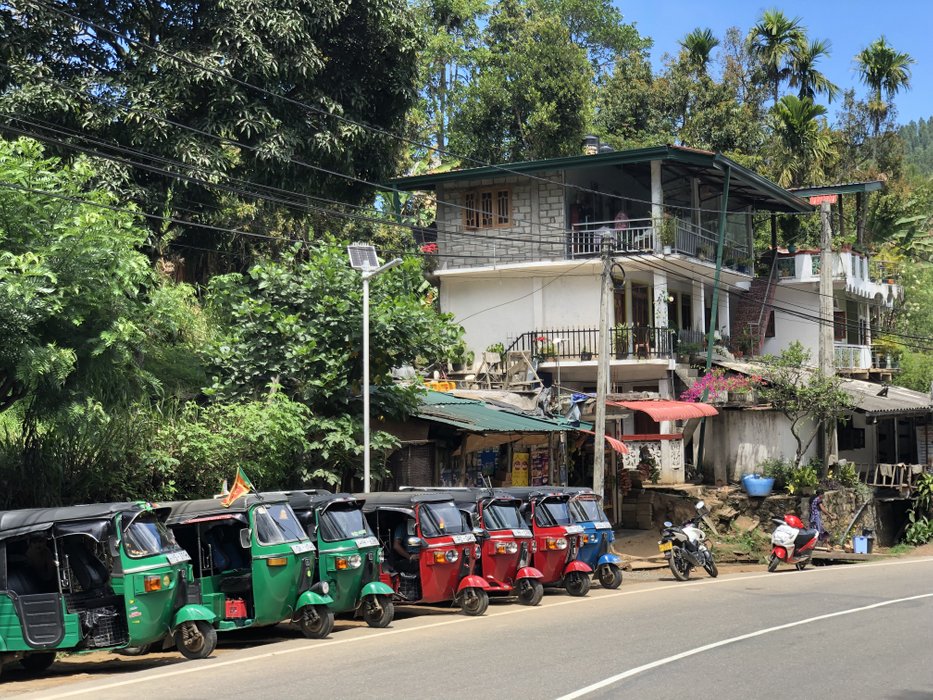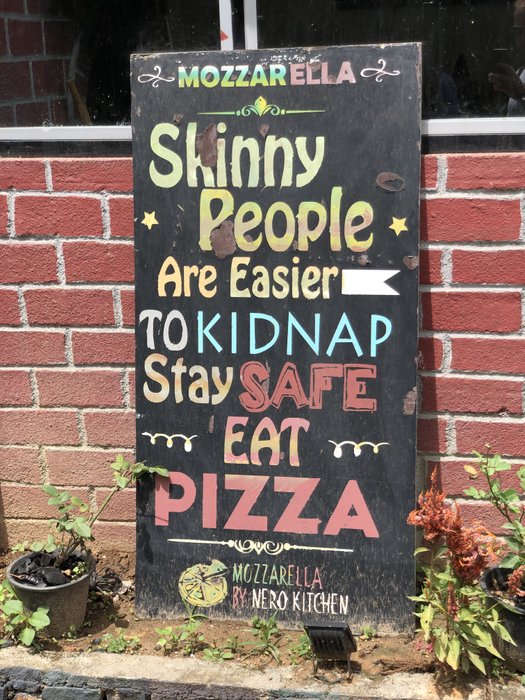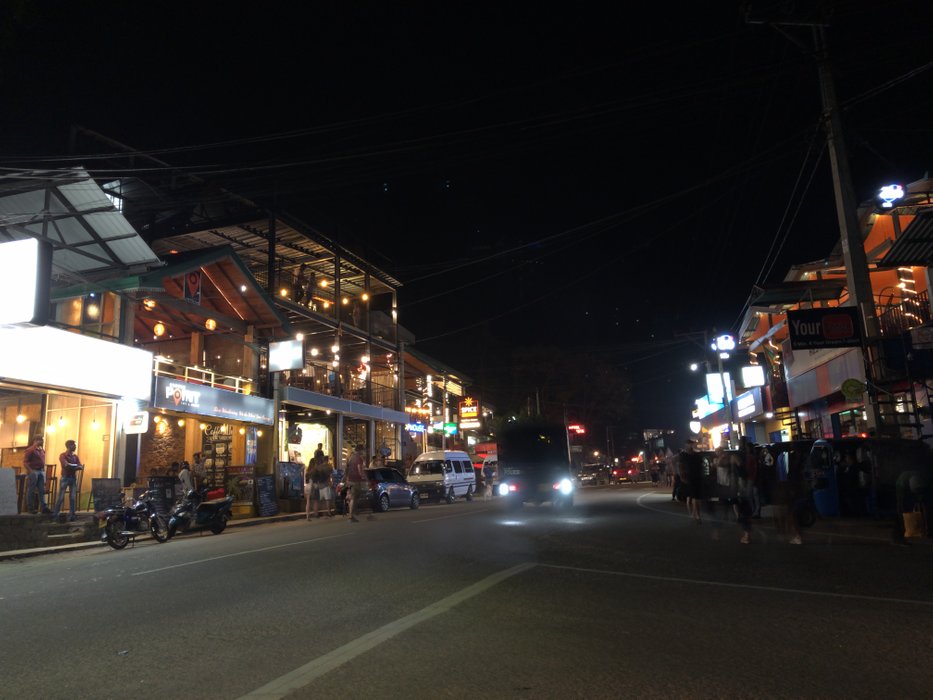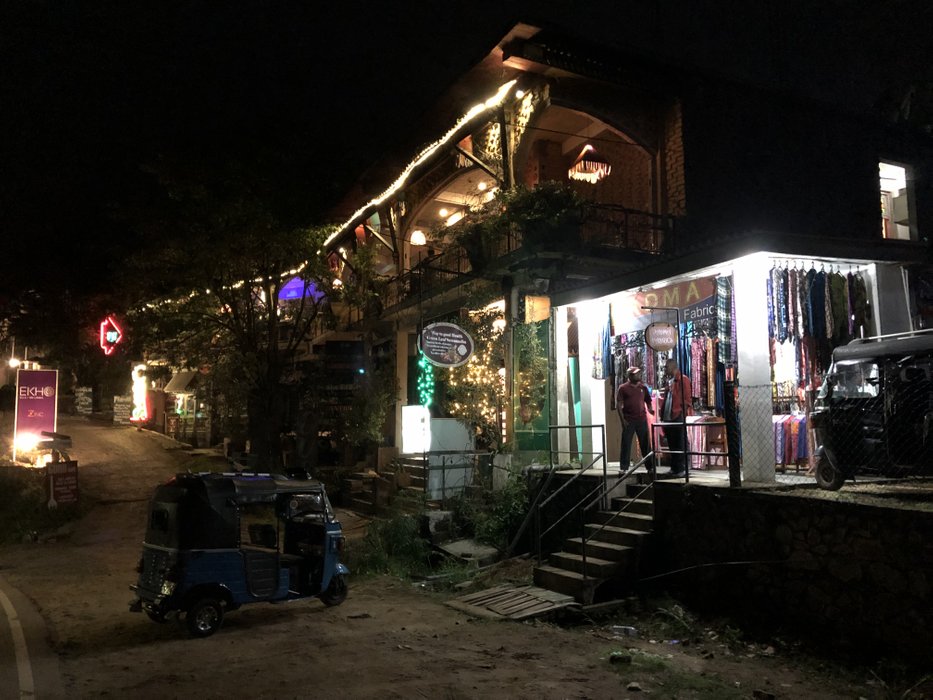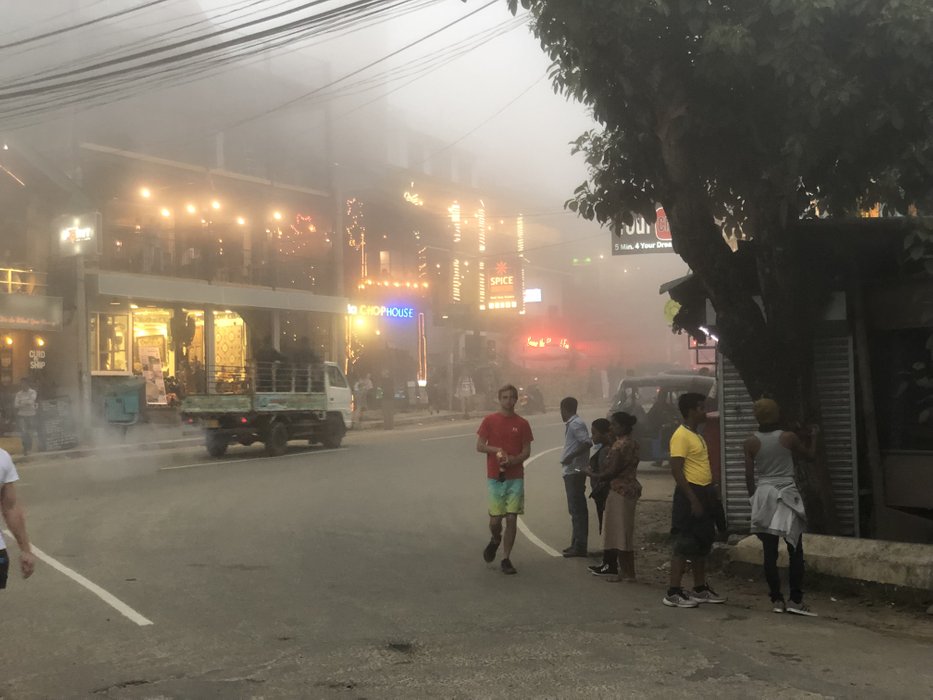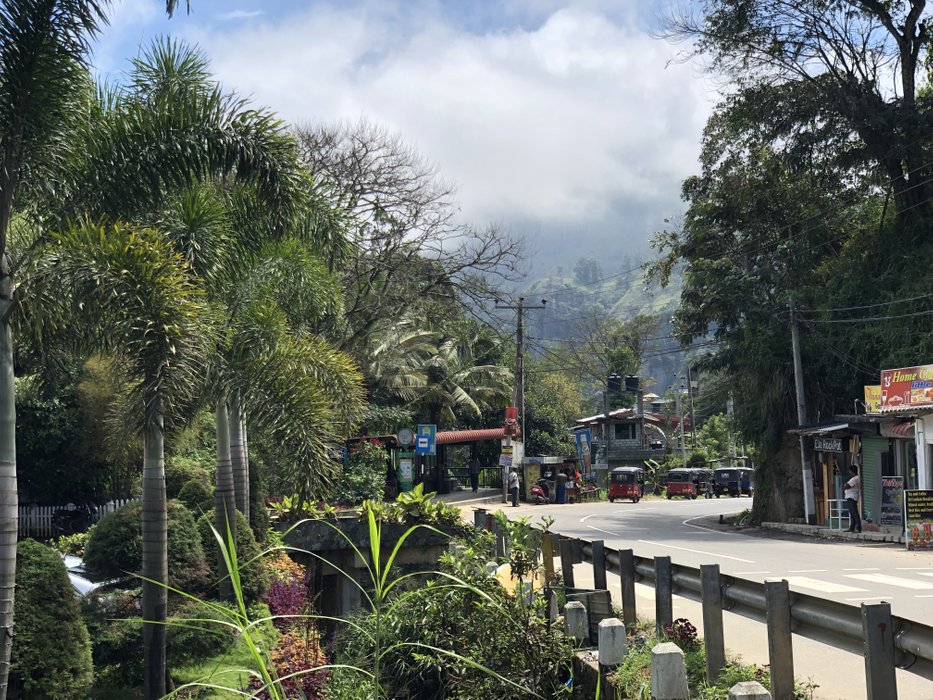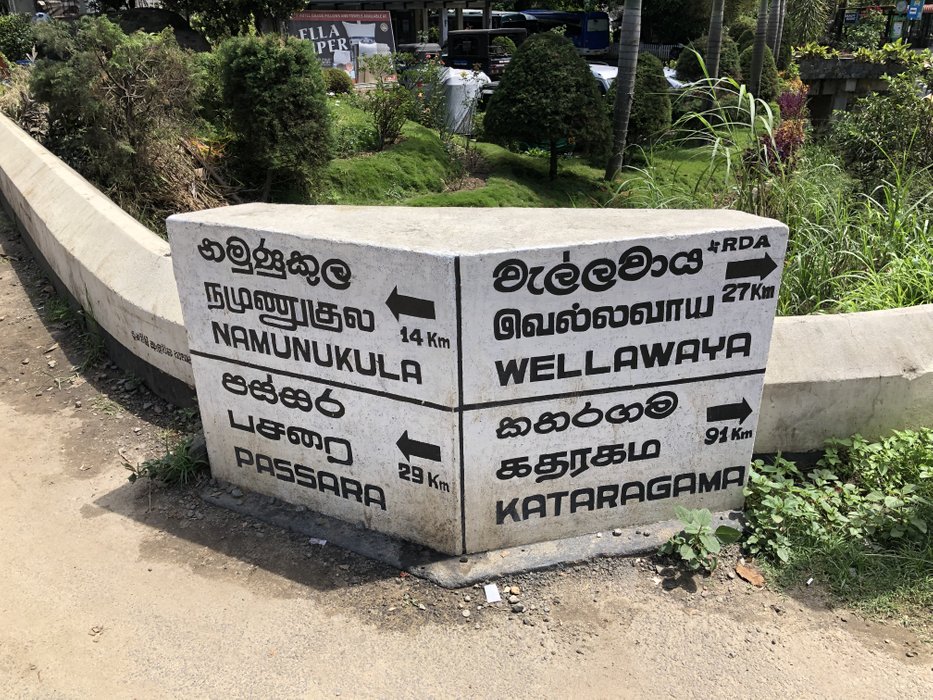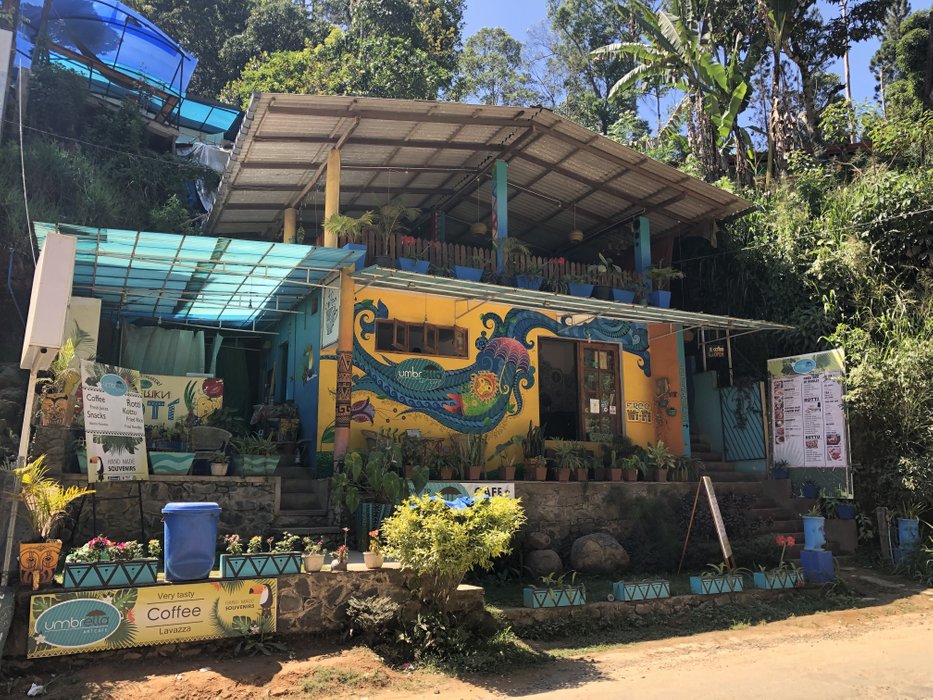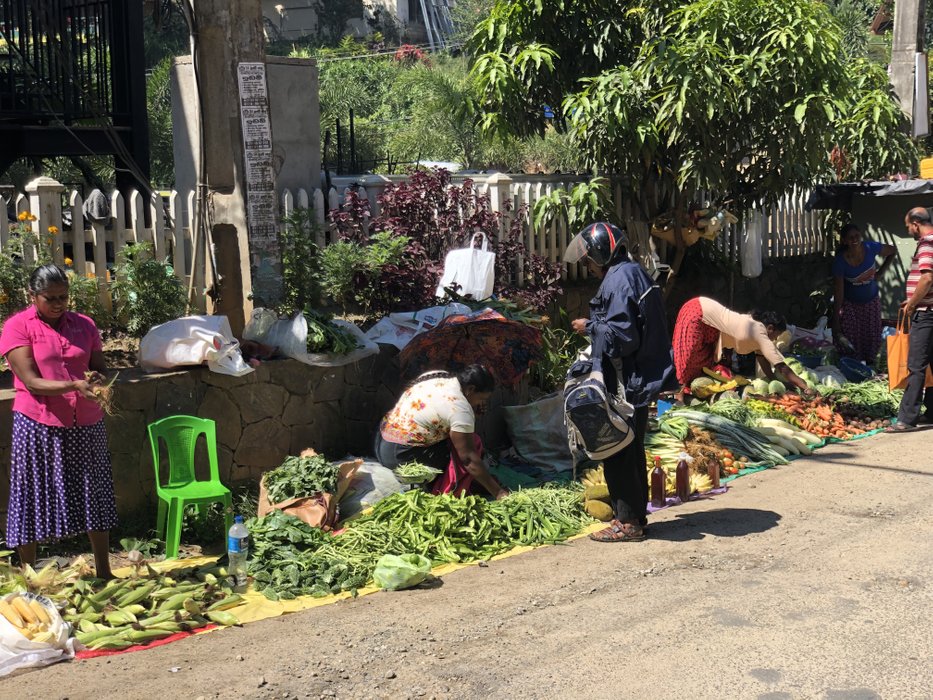 Ella Gap
We often prefer our accommodation to be just a little outside of the main towns or villages. This adds that little extra incentive to explore more than just the obvious. Every day we spent in Ella, we either took a TukTuk or walked (luckily our way to town was downhill) a few kilometres to town in the mornings. The only downside of being away from the centre is you have to either call for a means of transport or ask for your host to get you one. We managed to get one of the TukTuk driver's phone number and kept using his services rather than going through the hassle of explaining where we want to go and haggling over the price. Drivers are always trying to get as much money out of you as possible.
The views along the way to Ella as everything else around this place, do not disappoint. One of the mornings when we were walking towards the town we managed to see a passing train in the distance - going through the route we took to get here. I know a train is hardly a sight to go crazy about, but this old-school way of life is just so fascinating and you do not see a train going through fields of tea plants every day. Unfortunately, I do not have any photos of that, because of it being so far and me not being fast enough with my phone.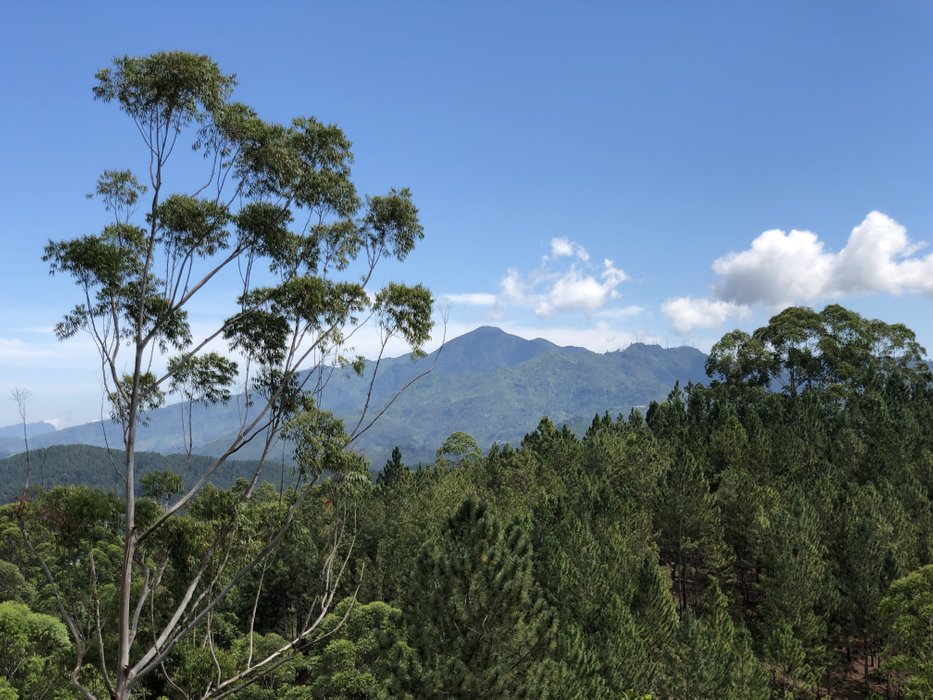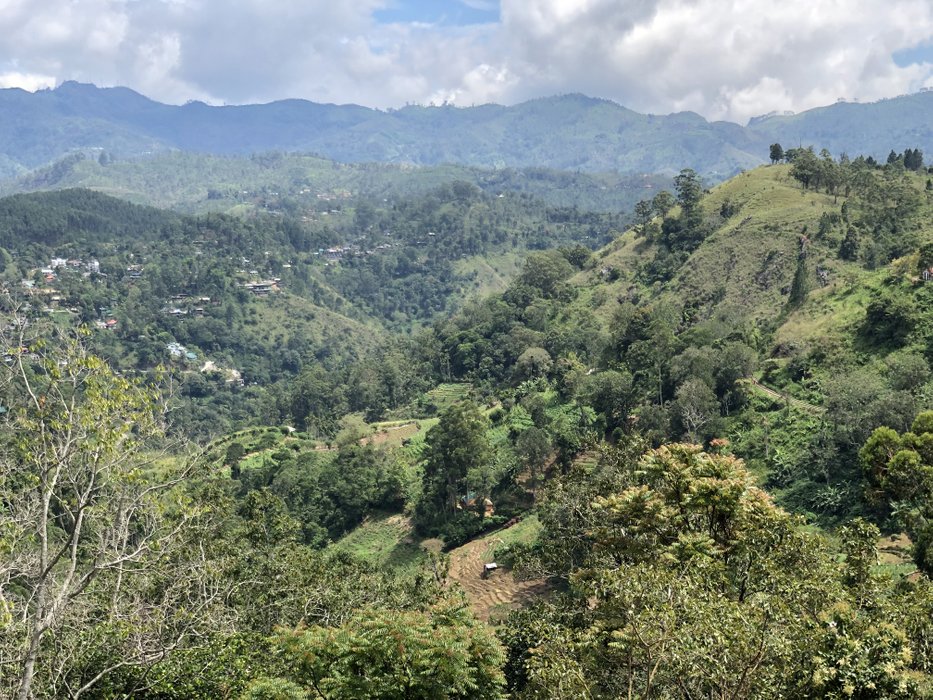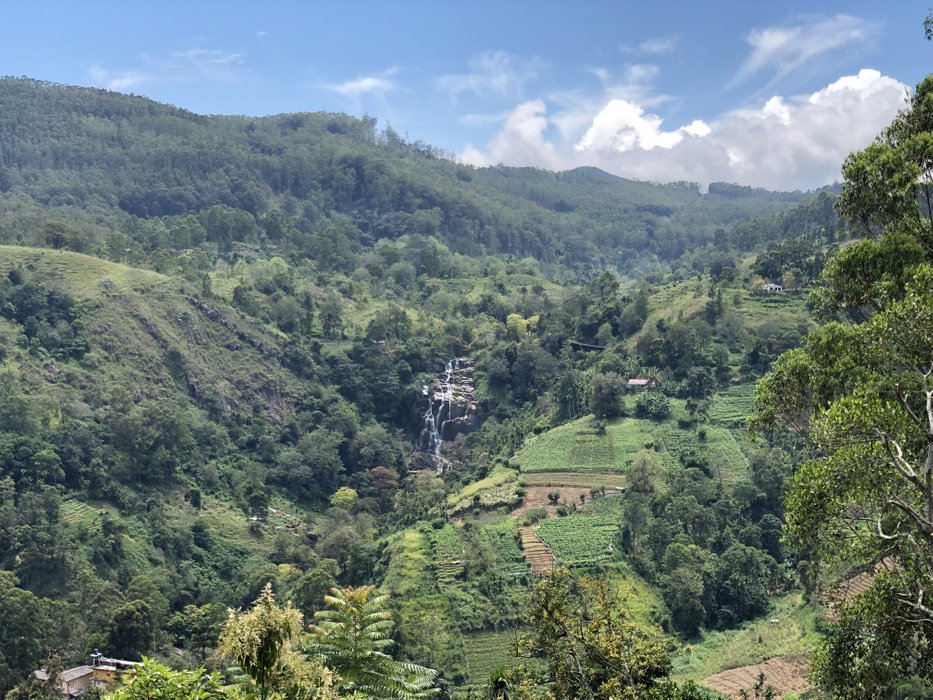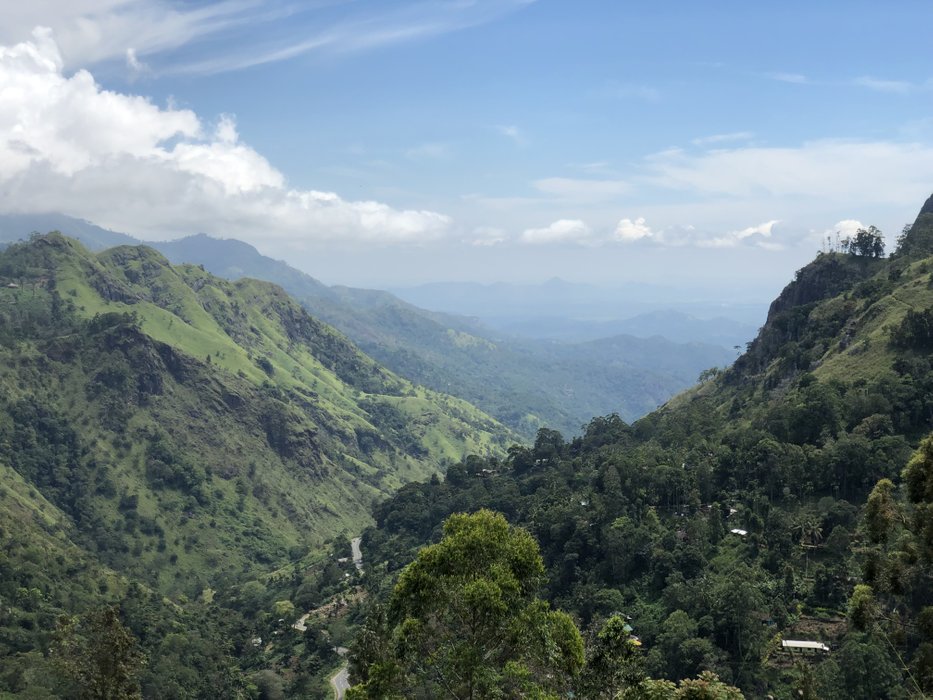 Little Adam's Peak
One of many stunning viewpoints, Little Adam's Peak is located just outside the town. Once you get out of town the views on the way up are just stunning, however, it will be a bit of a hike, so be prepared. Usually, the views start fusing into one after some time, but here it's different. Or at least it takes a while longer before you do not differentiate one from another any longer.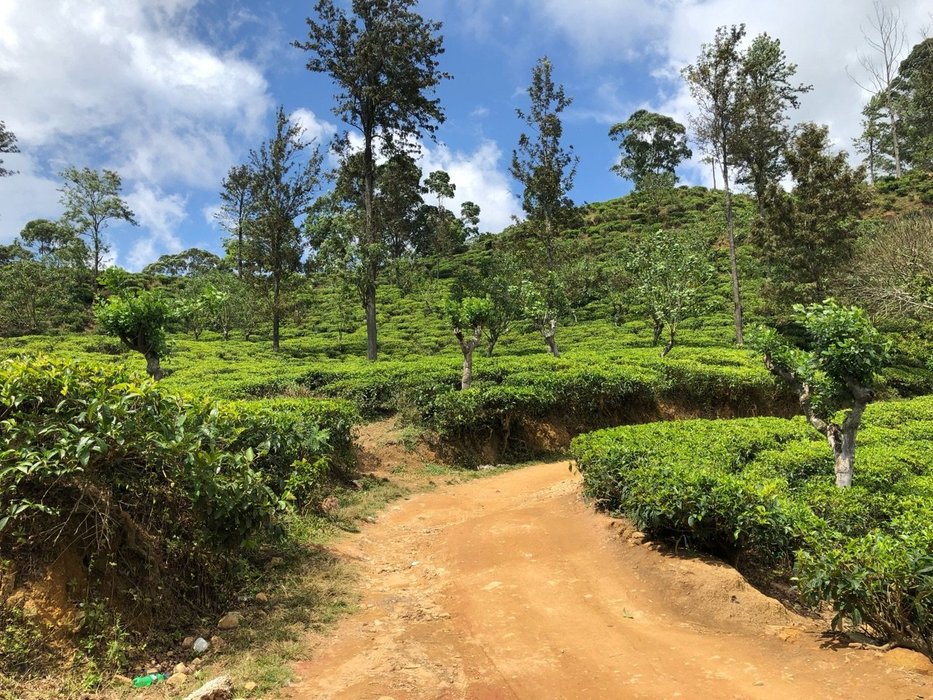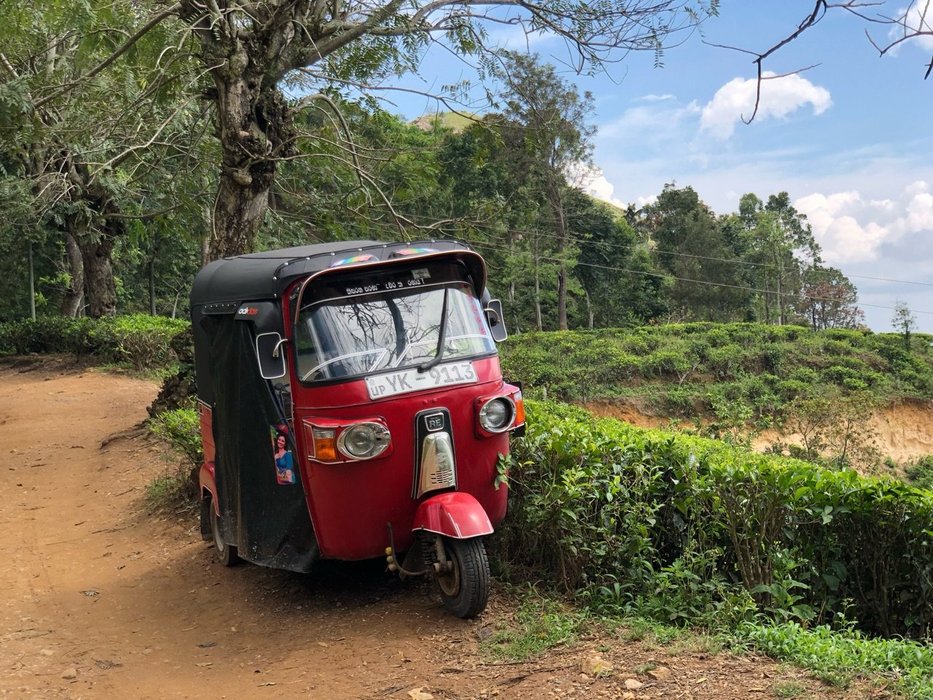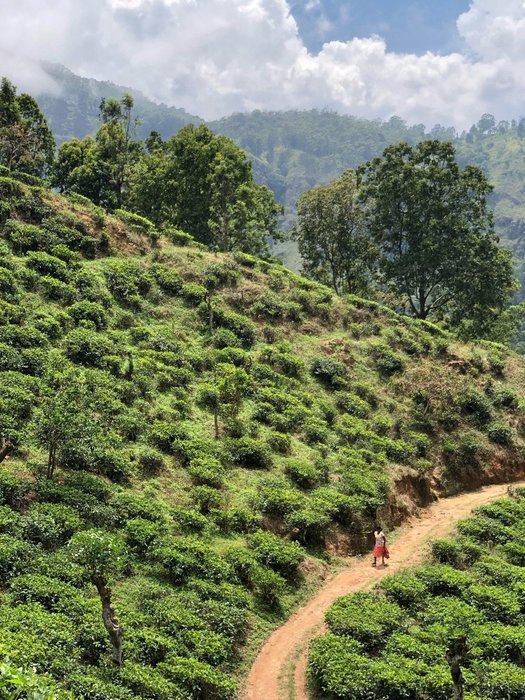 From all the viewpoints in and near Ella, I believe Little Adam's Peak is the only one that boasts some amazing 360 panorama views across the gap and if you're lucky enough to have clear weather, you can actually see the sea in the far distance which is nearly 80km away.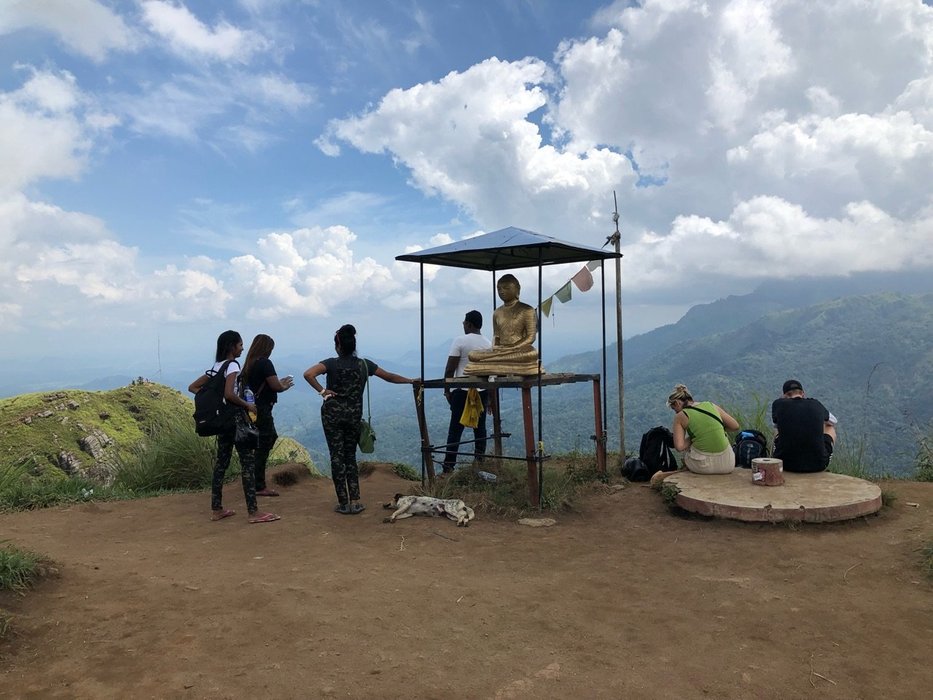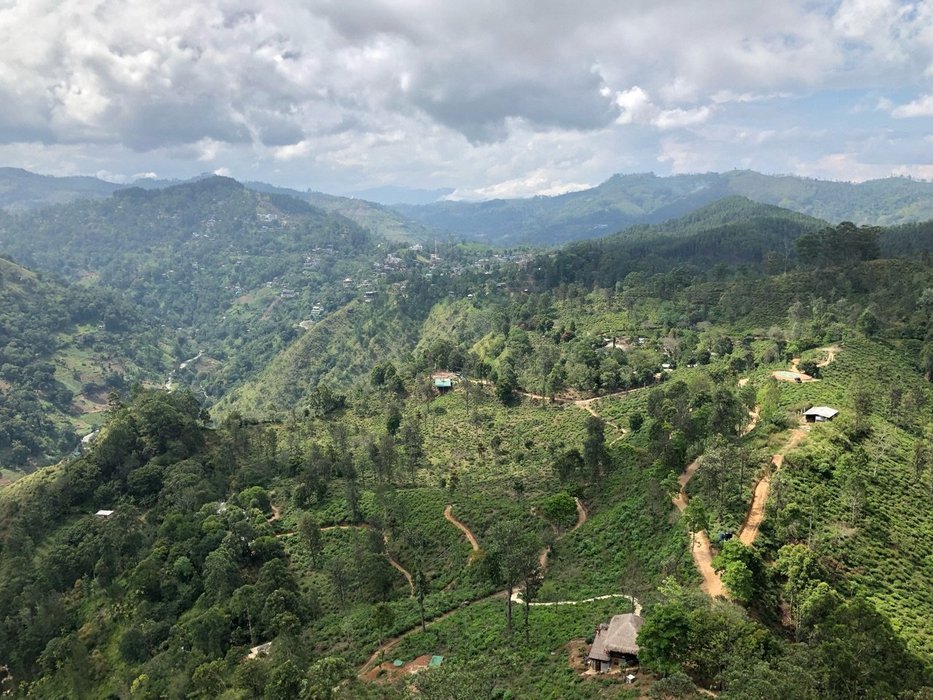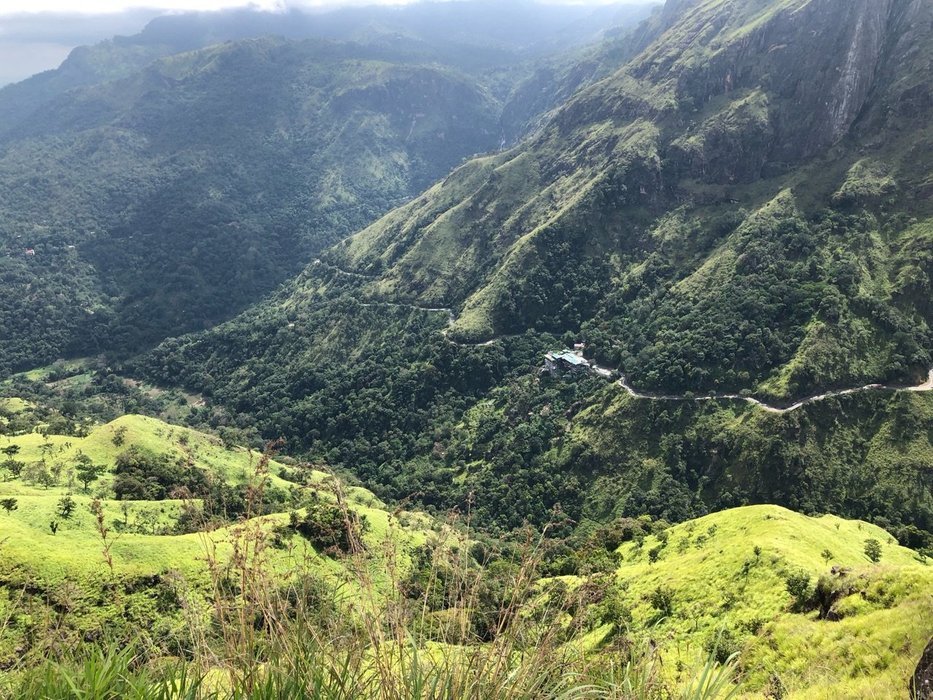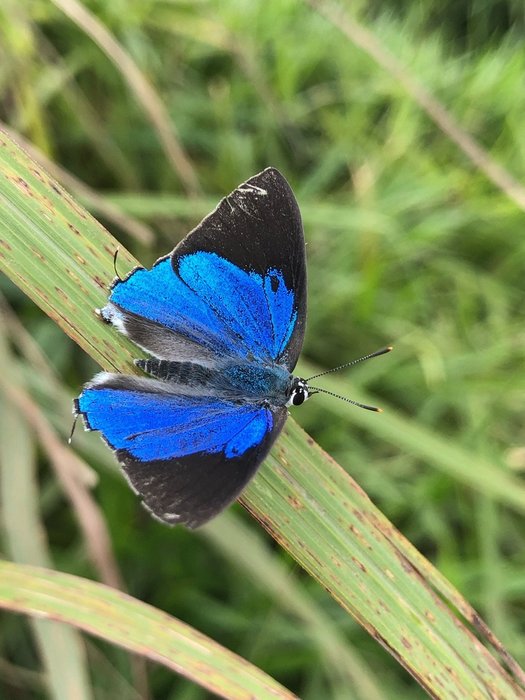 Past the main summit, you'll find some more little peaks which keep on going. Behind every new one, there seems to be another. We gave up after the second one plus it was hot enough day to wear us out.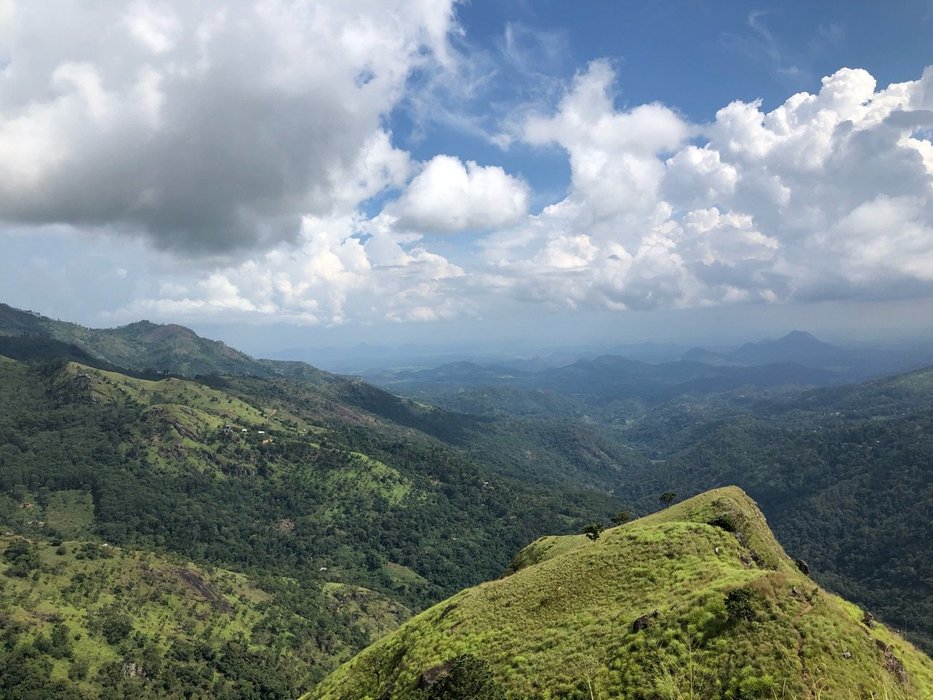 Although the views are breathtaking and one of the kind, the most memorable sight was a litter of tiny adorable puppies so young they had trouble standing steadily on their feet. They did have a little bowl of food next to the rock they were sleeping under, so someone seems to be looking after them plus they looked healthy. They were so adorable and it was a real temptation to take them all home with us.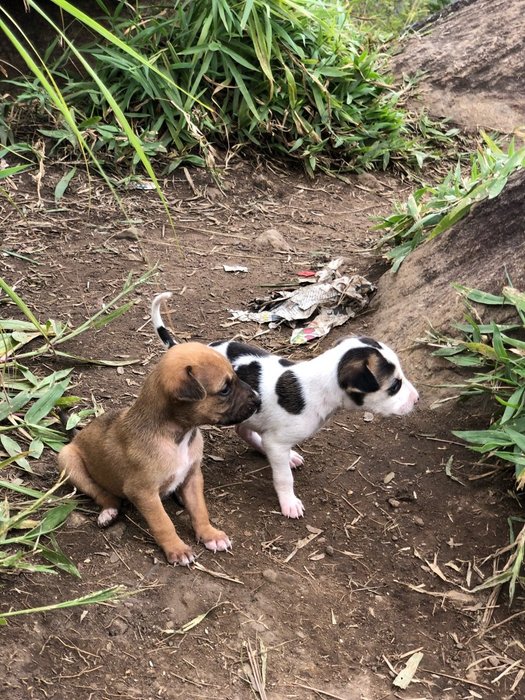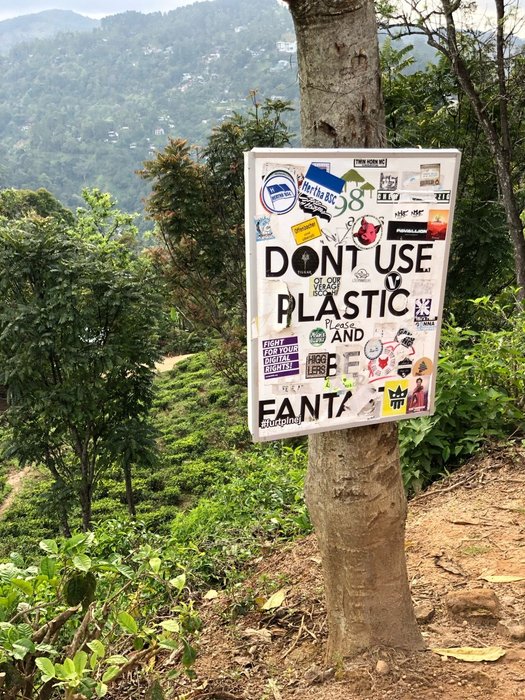 Uva Halpewatte Tea Factory
Being in the middle of a tea region, there are several tea factories around to choose from and to visit. Uva Halpewatte Tea Factory is one of the biggest and is ranked high and has some very good reviews on TripAdvisor. I recommend to take part of the tour as it will give you a good insight into how tea is prepared and made. For instance, I had no idea that all tea types (white, green and black) are from the same tea plant and it is the process what makes the difference.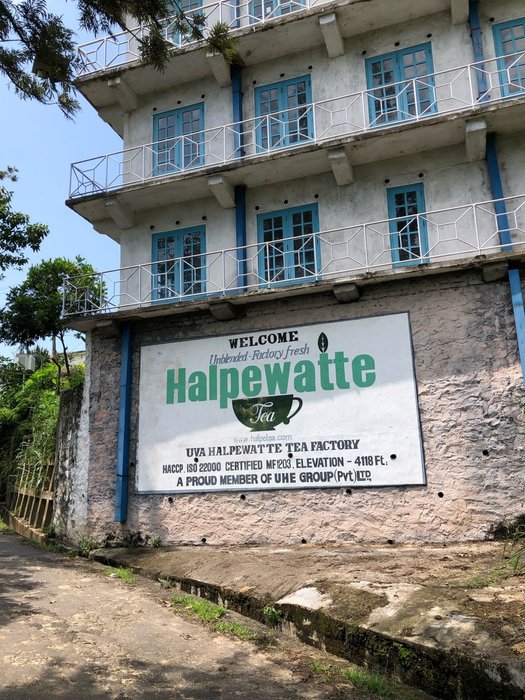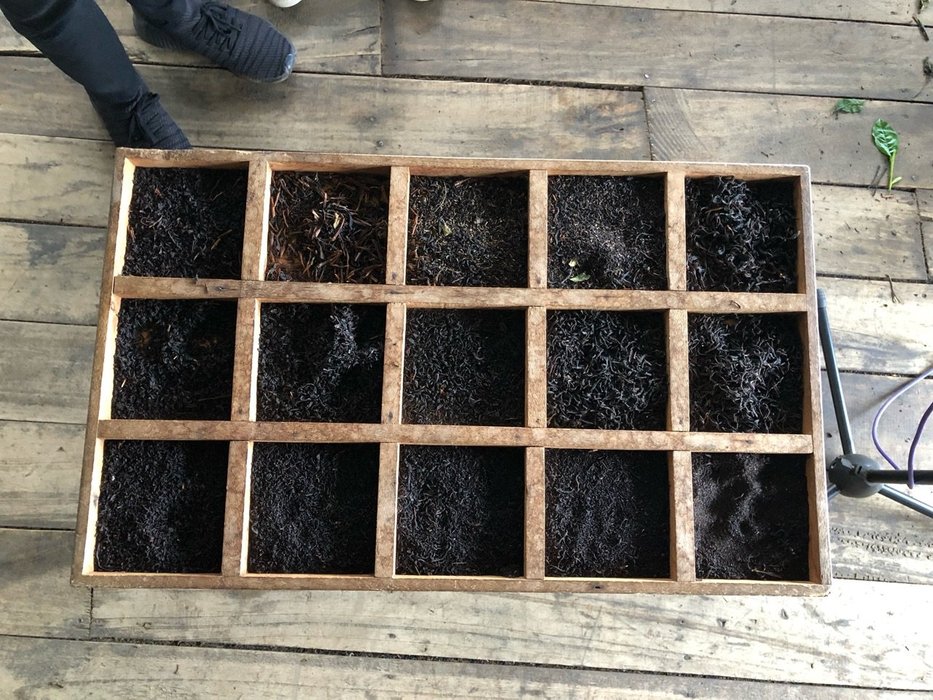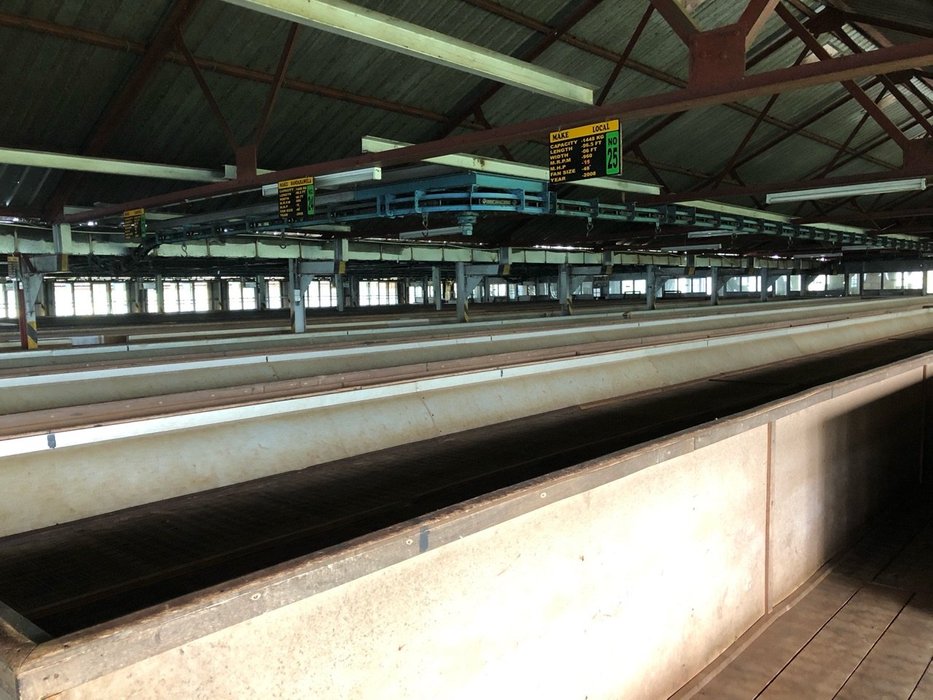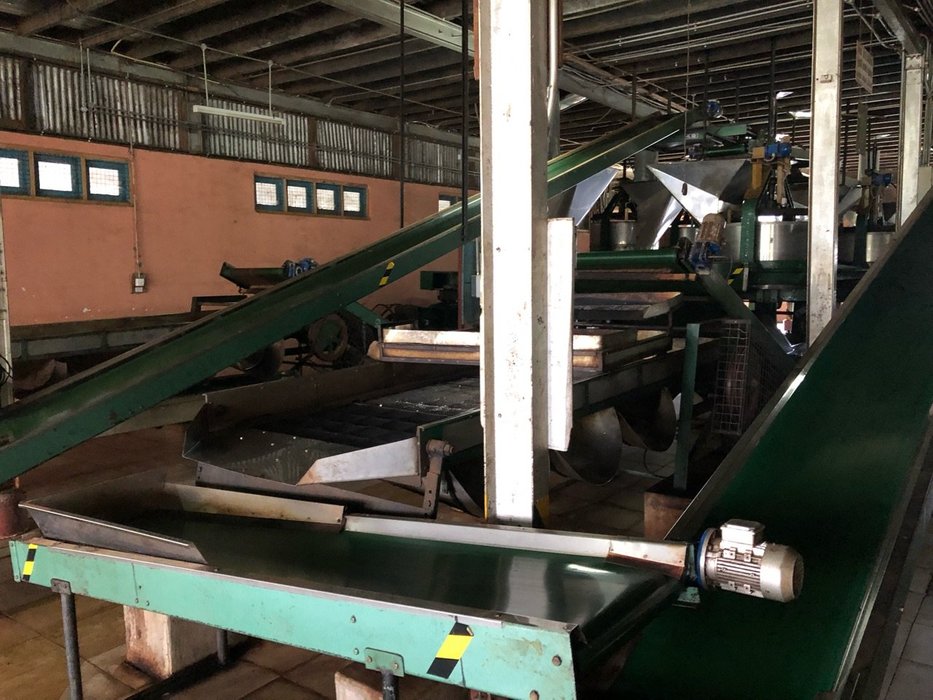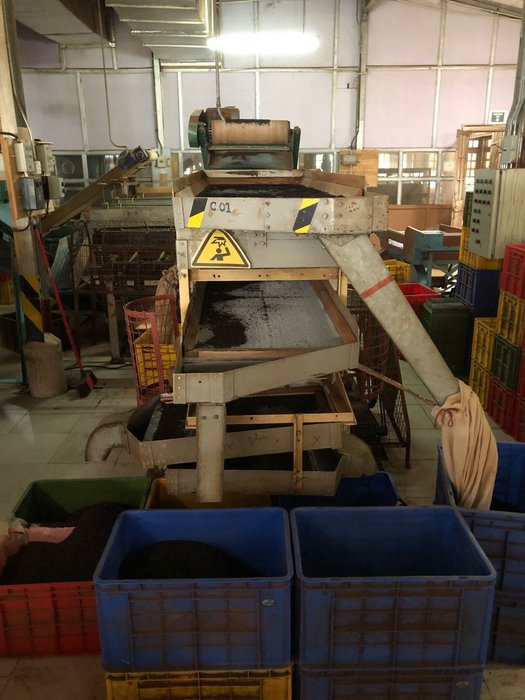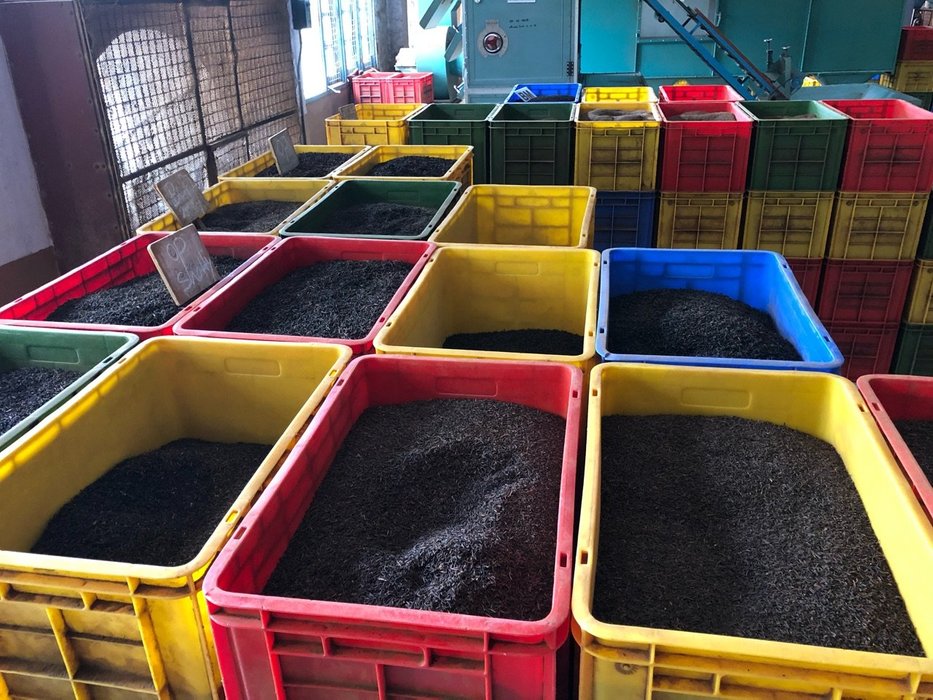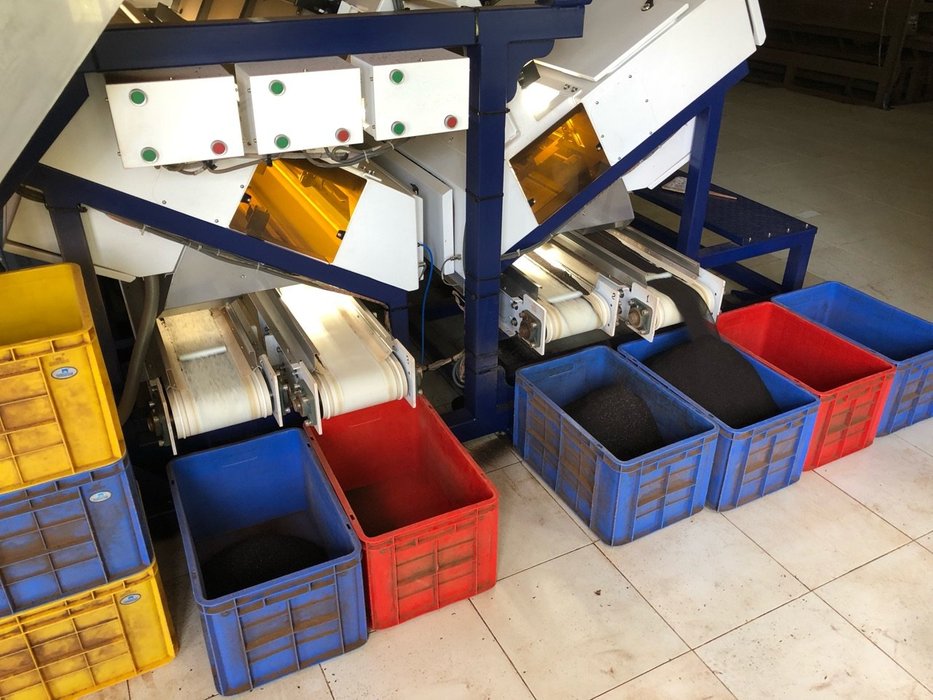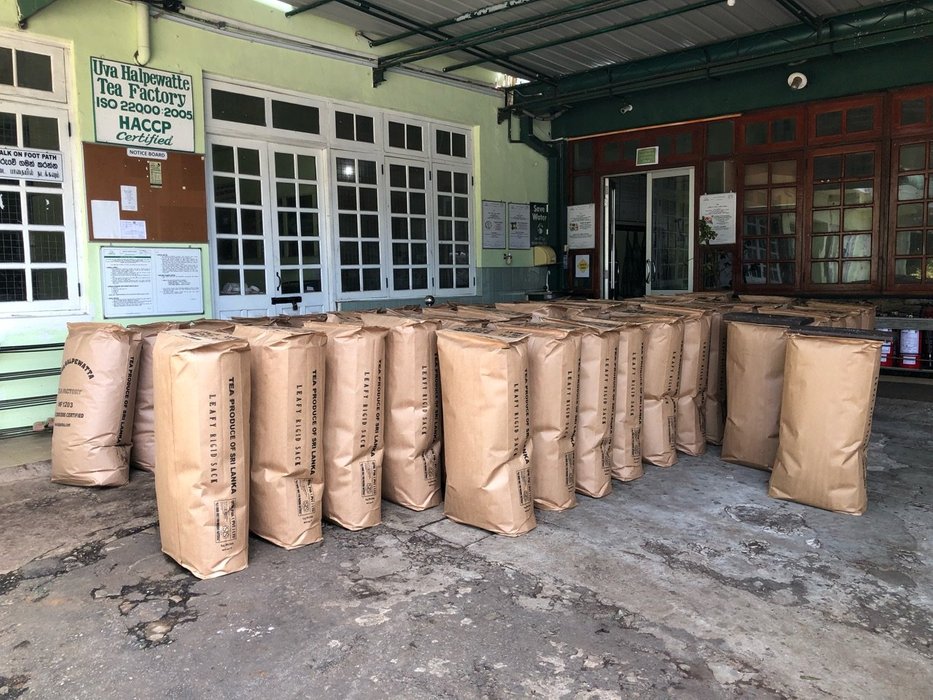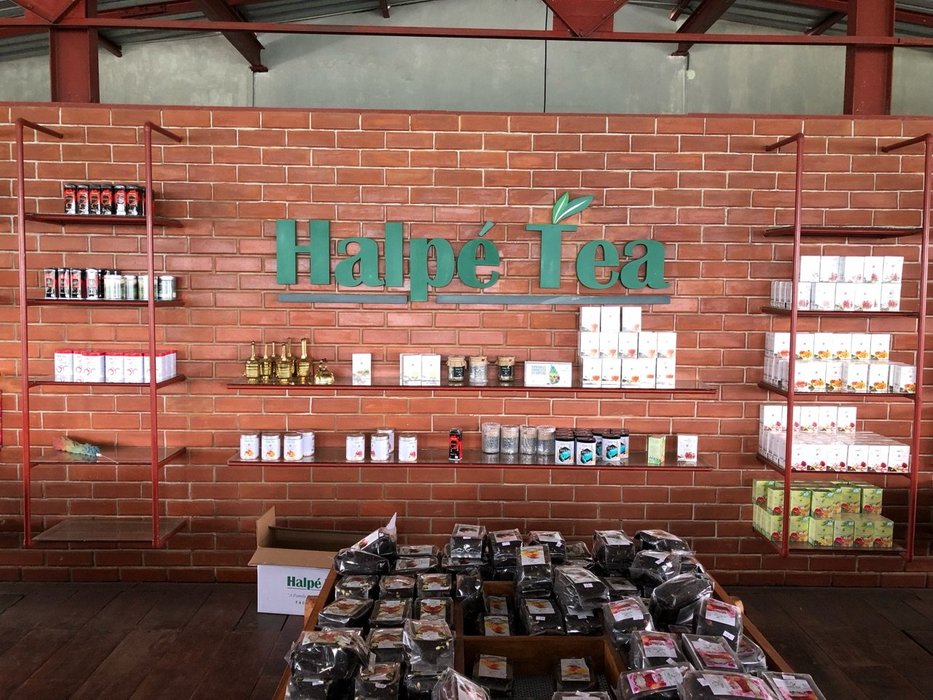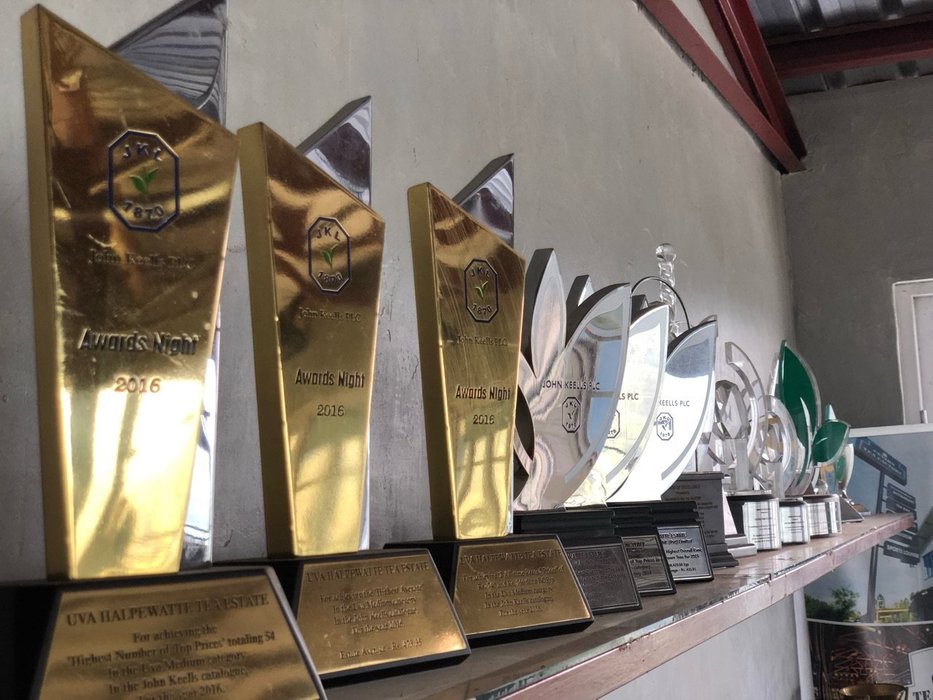 Railway
The railway that goes through the town makes a very good walk on its own. As opposed to all the other hikes around, railway walk is flat and does not have much climbing involved. Trains are not very frequent and go rather slowly so you would see and hear one coming and you would still have plenty of time to get out of the way. Local people use the railway as a path to walk from one place to another and you can see several little restaurants and merchants selling water, coconuts and other various fruits along the railway.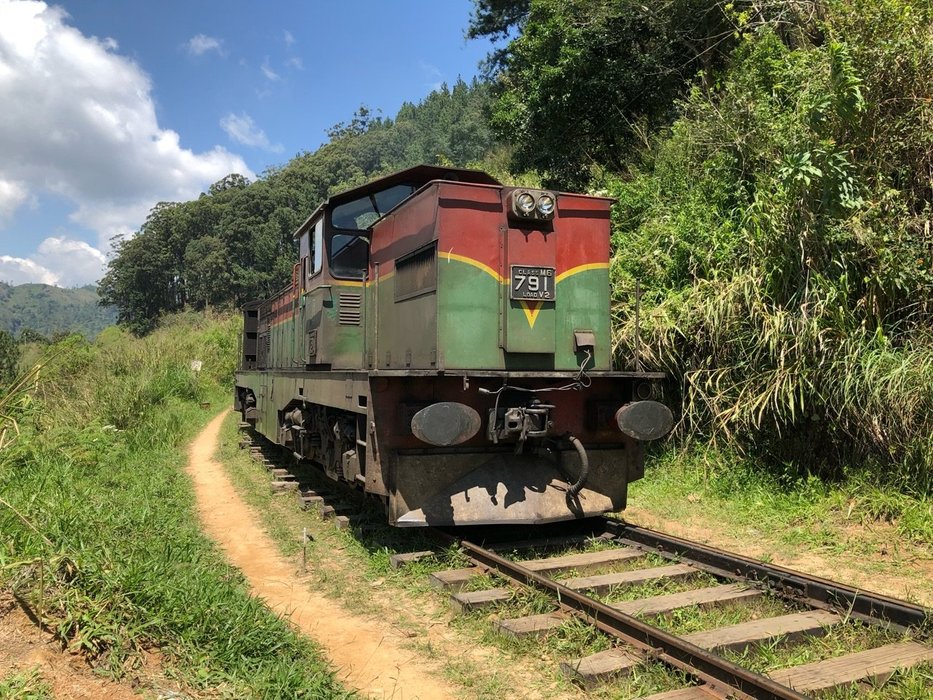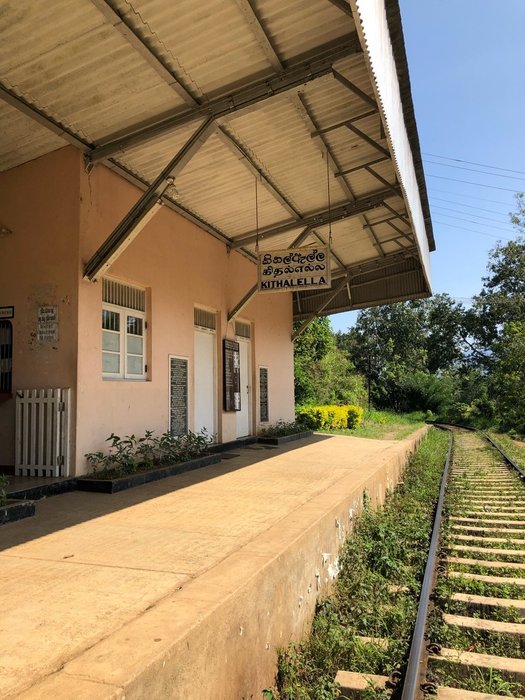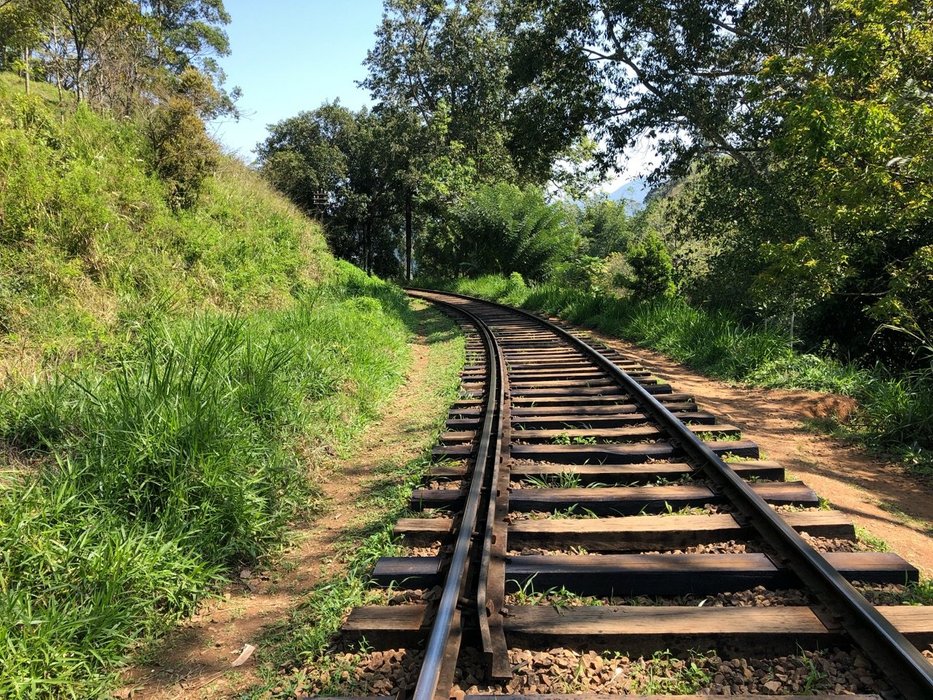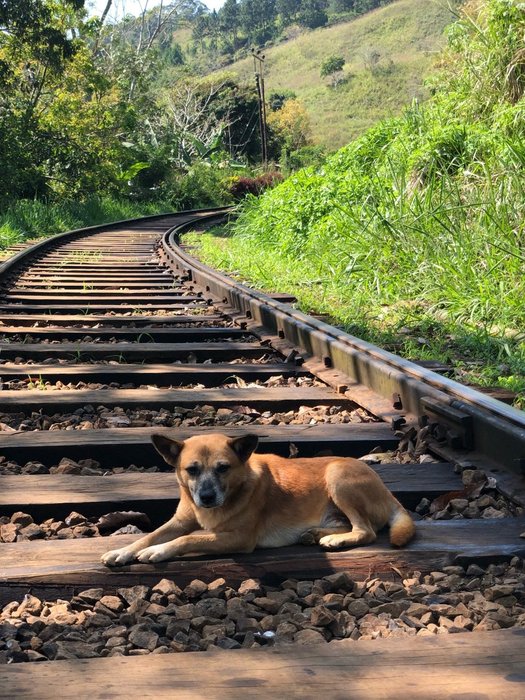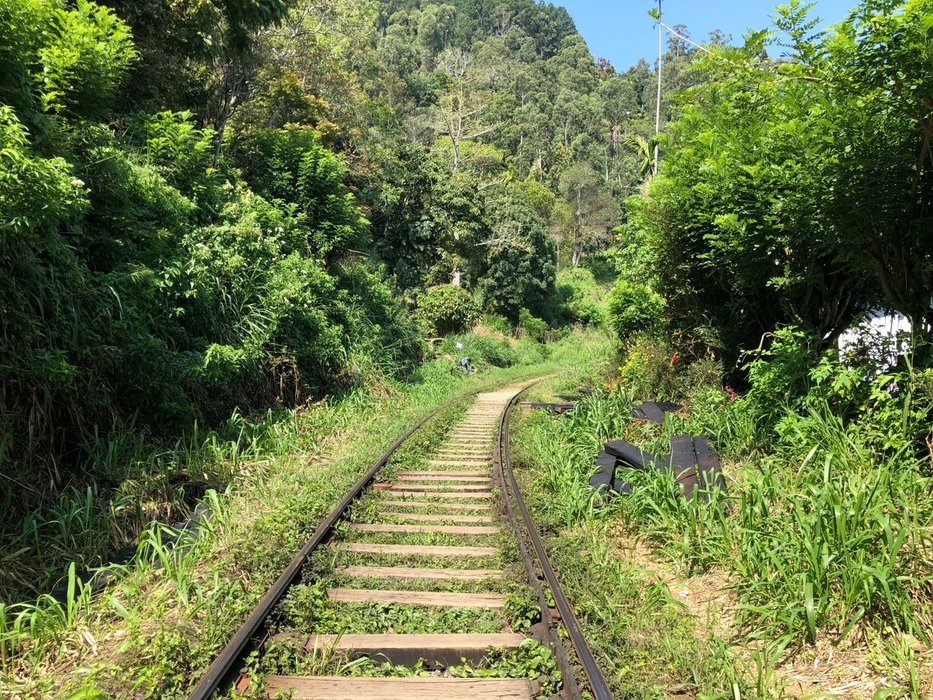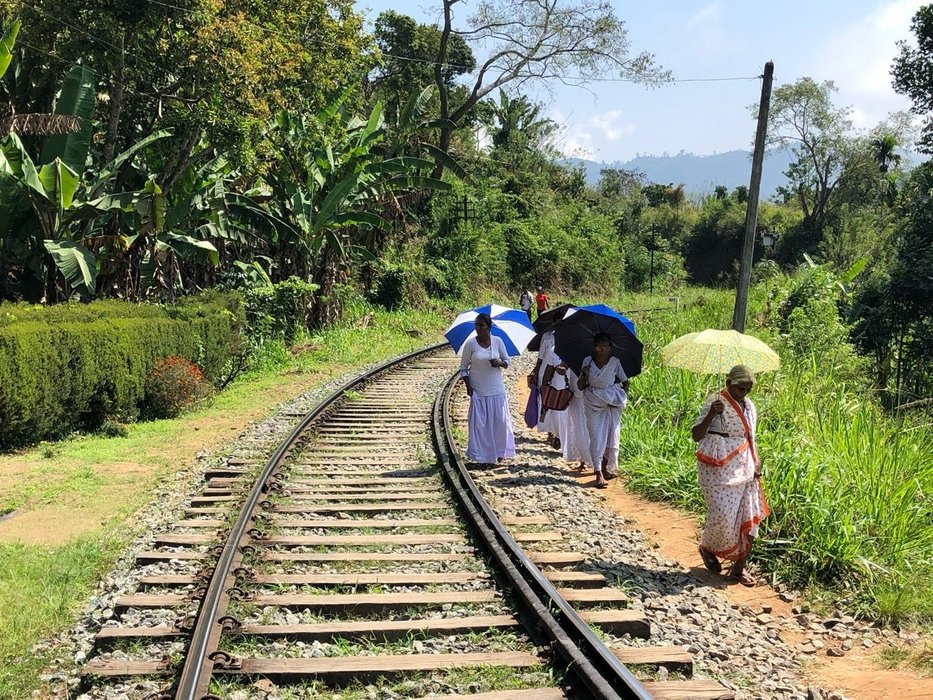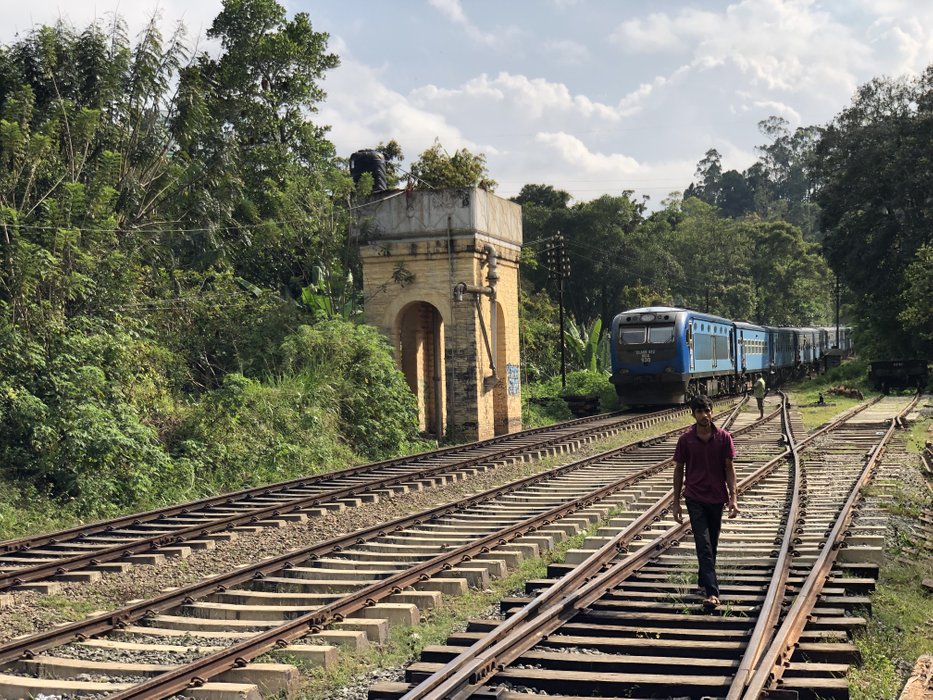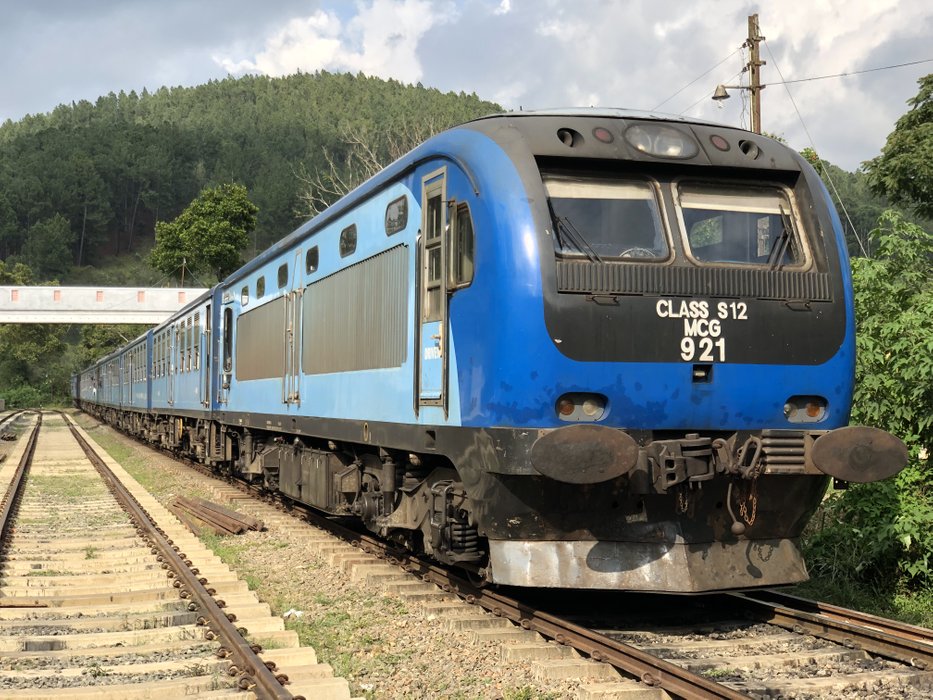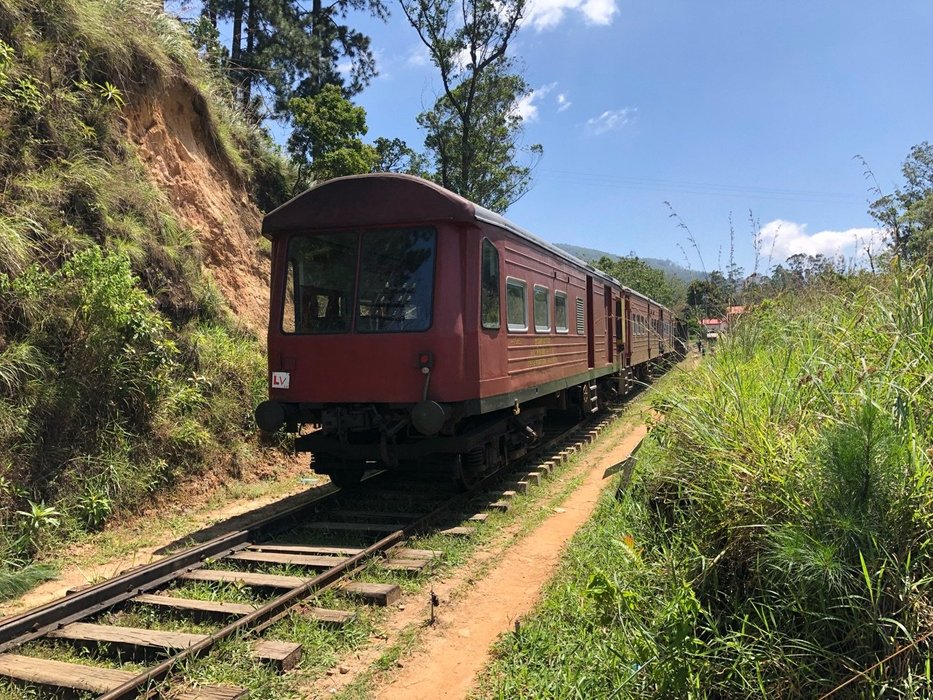 Ella Rock
Ella Rock is another amazing viewpoint overlooking Ella Gap. It is across the gap and overlooks Little Adam's Peak. It is slightly more difficult to get to because it is not as well signposted and the locals living in nearby are trying to get money out of you for pointing you in the right direction. There are some makeshift signs along the way, follow those rather than an obvious footpath. Those locals can get rather aggressive if you don't 'buy' their directions.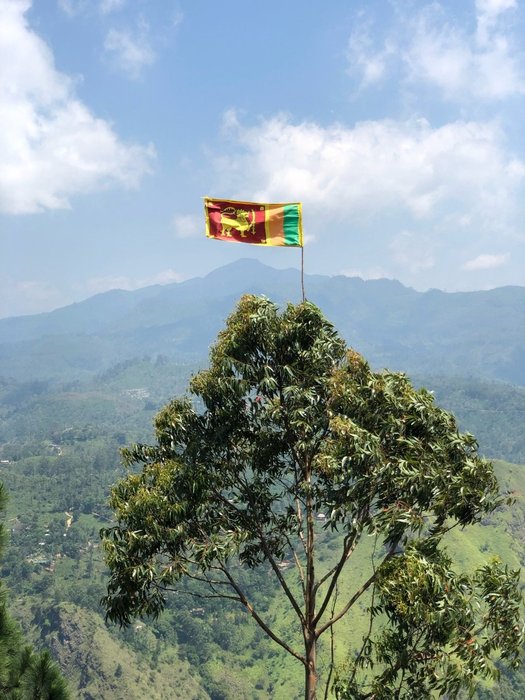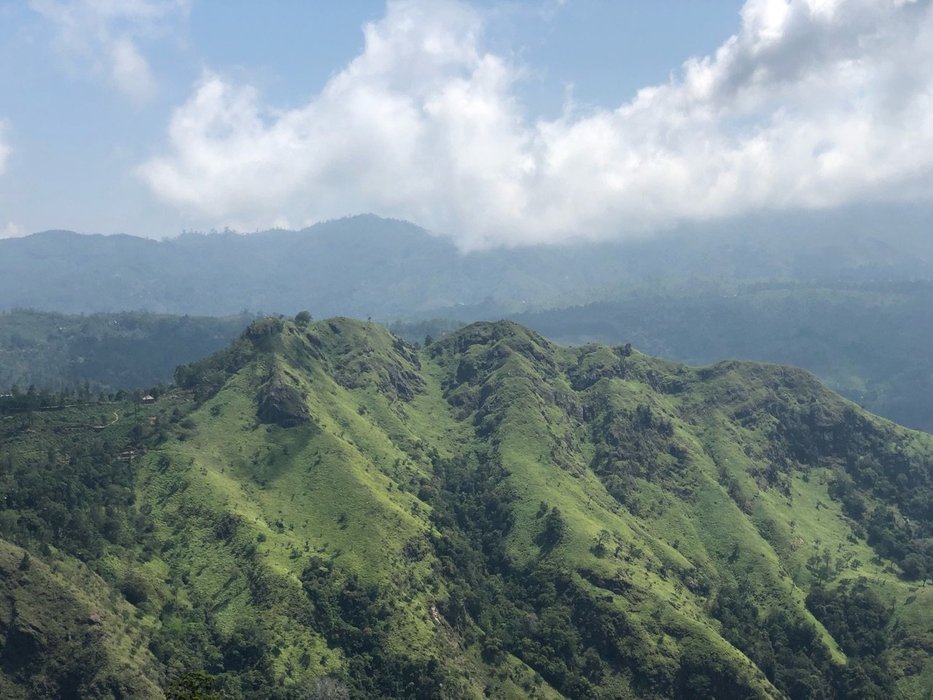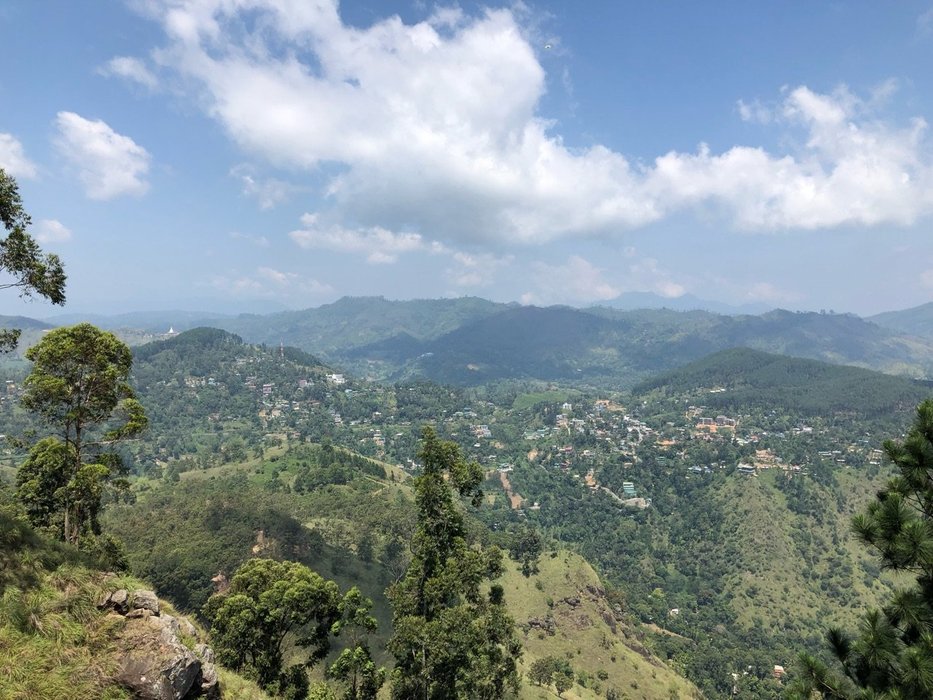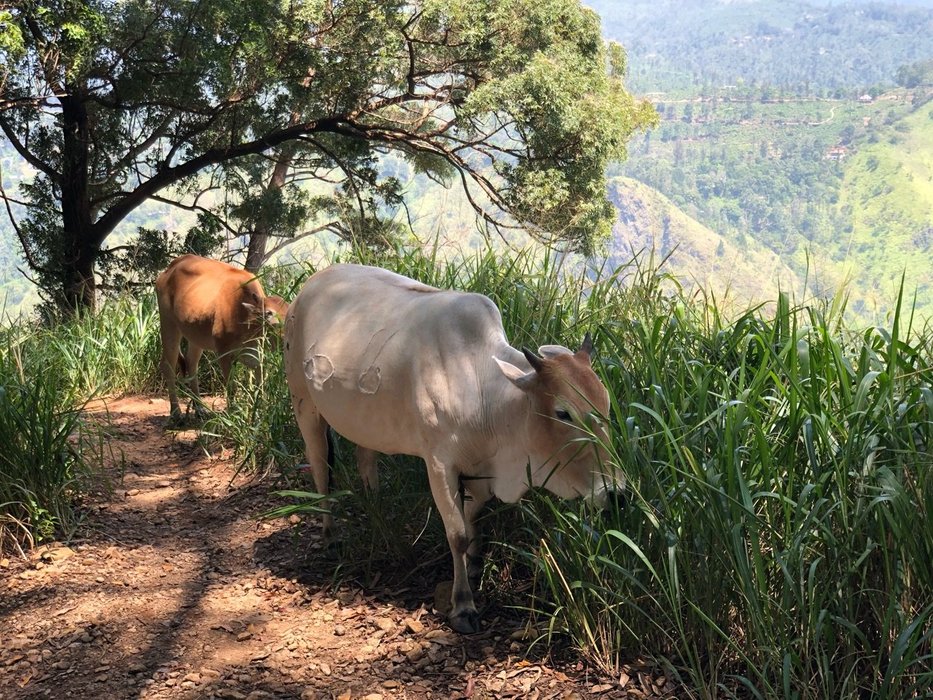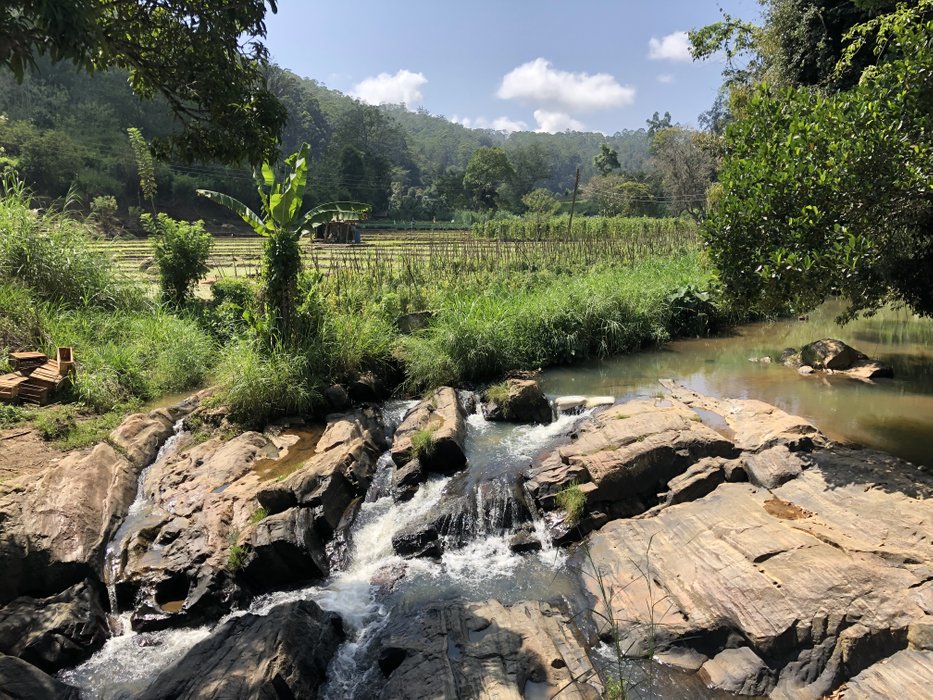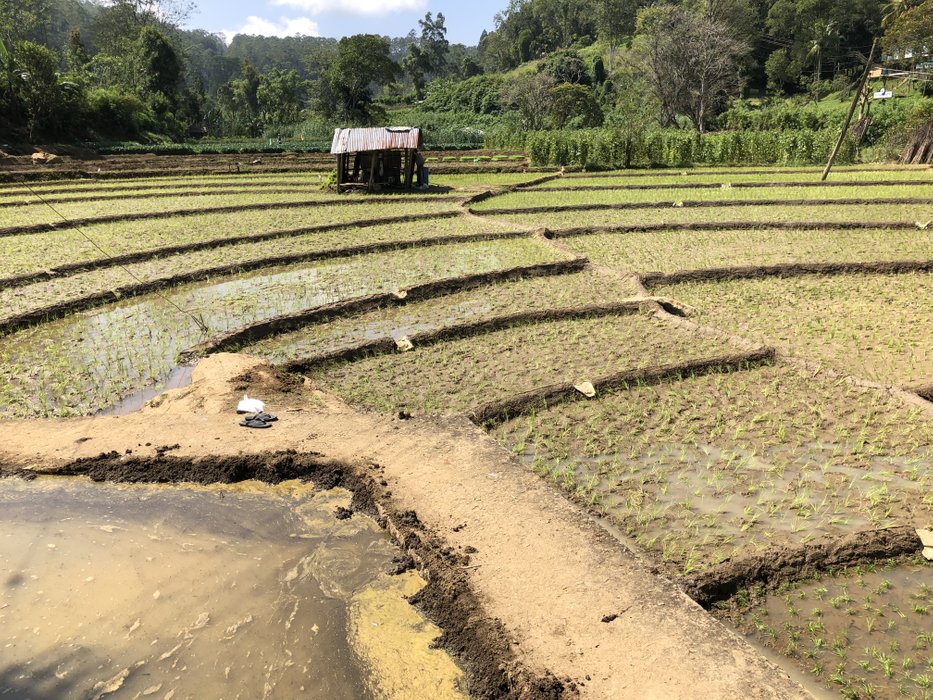 If you have trouble finding your way, always try to tailgate to another group of tourists or someone who looks like they know where they are going.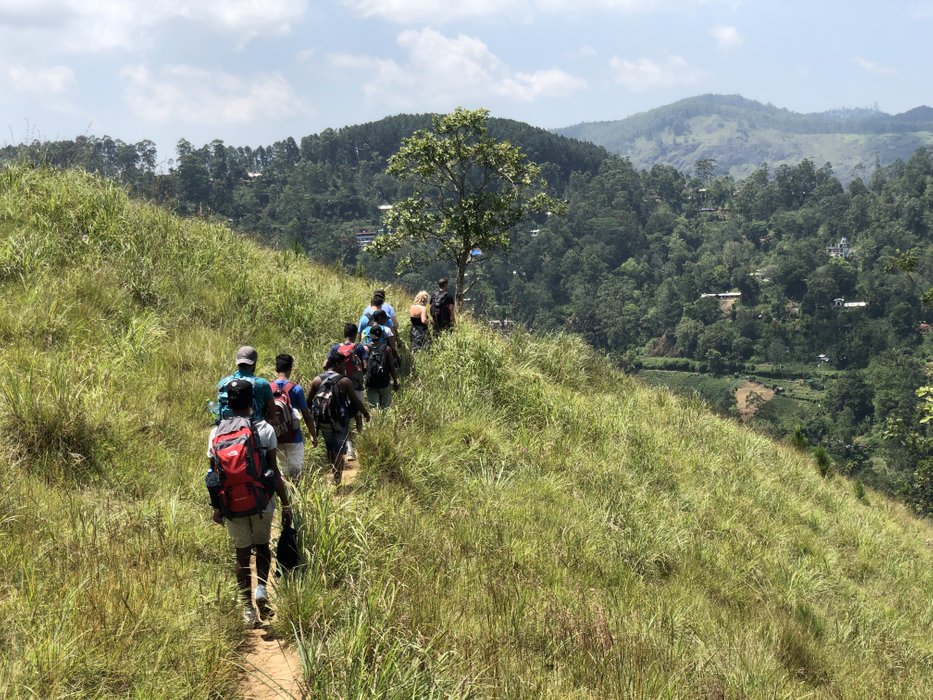 Ravana Falls
Although Ravana Falls is a walkable 5km away from Ella, it is easier to get a transport there as there isn't much to see on the way to the falls. We decided to try out local buses to get there instead of a TukTuk. Local buses are the cheapest way of getting around and it only cost us two around 45 rupees one way. You can hail any of the buses going in that direction.
Falls are very impressive and attract a sizable crowd. Instagrammers and swimmers both.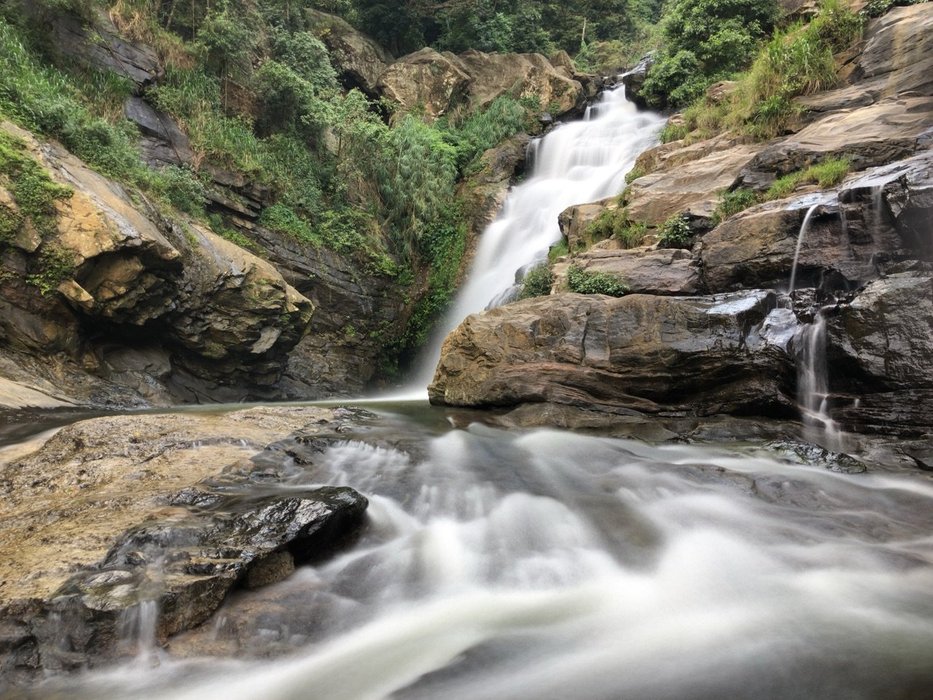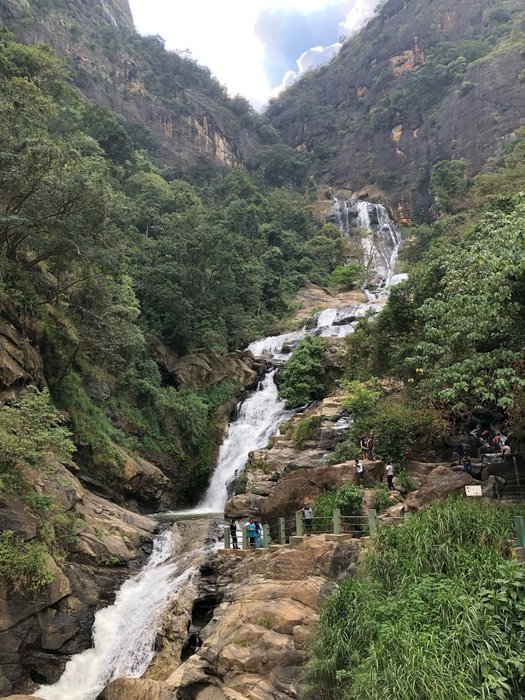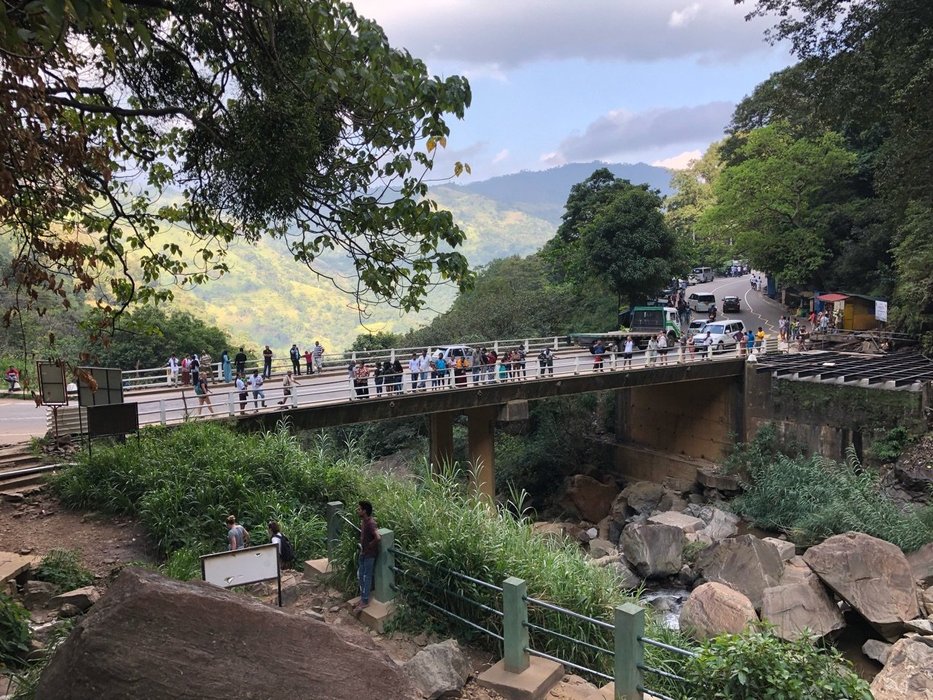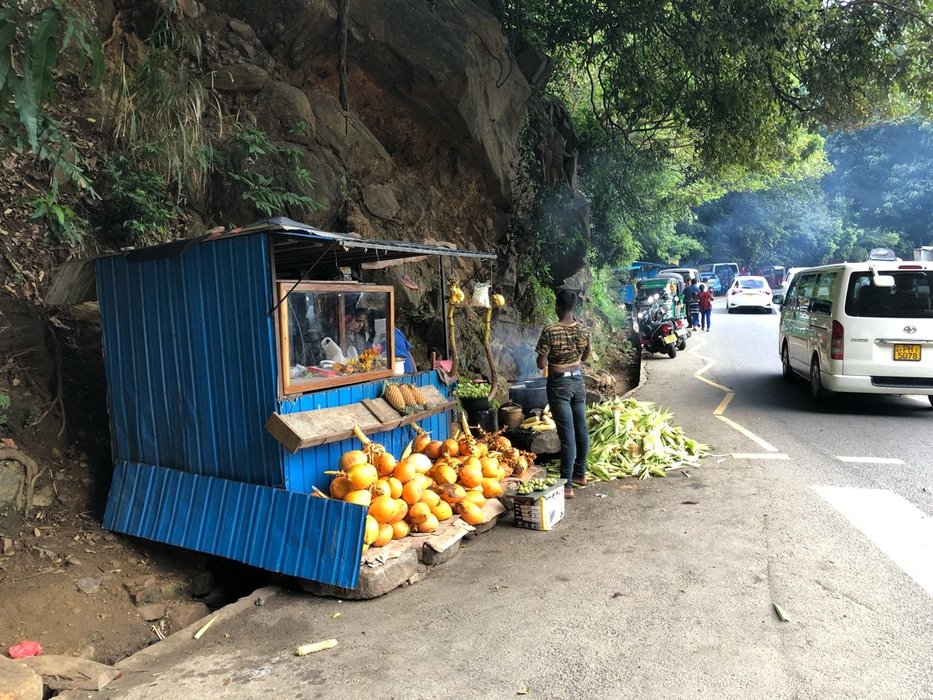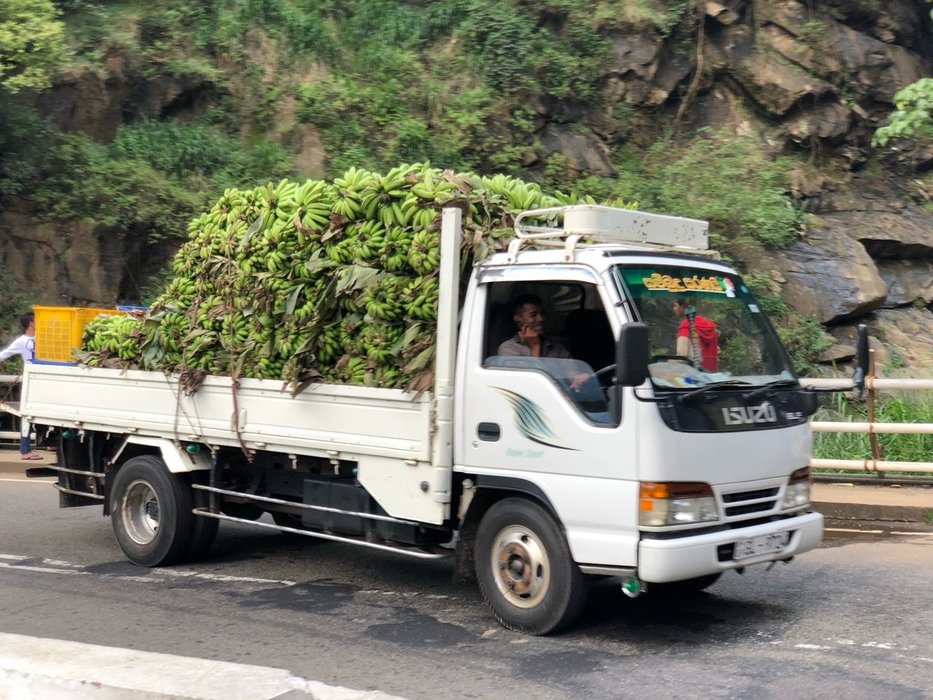 Nine Arch Bridge
Nine Arch Bridge is probably the most photographed and Instagrammed destination around the town if not around the world. After being there, I can absolutely see why. It is gorgeous and with the surrounding tea plantations, it makes a fantastic photo. It is busy with all the people and with several drones flying around, but you can still get a good photo.
This bridge was one of our trip's highlights. We even purchased one of those retro posters from the town with the Nine Arch bridge.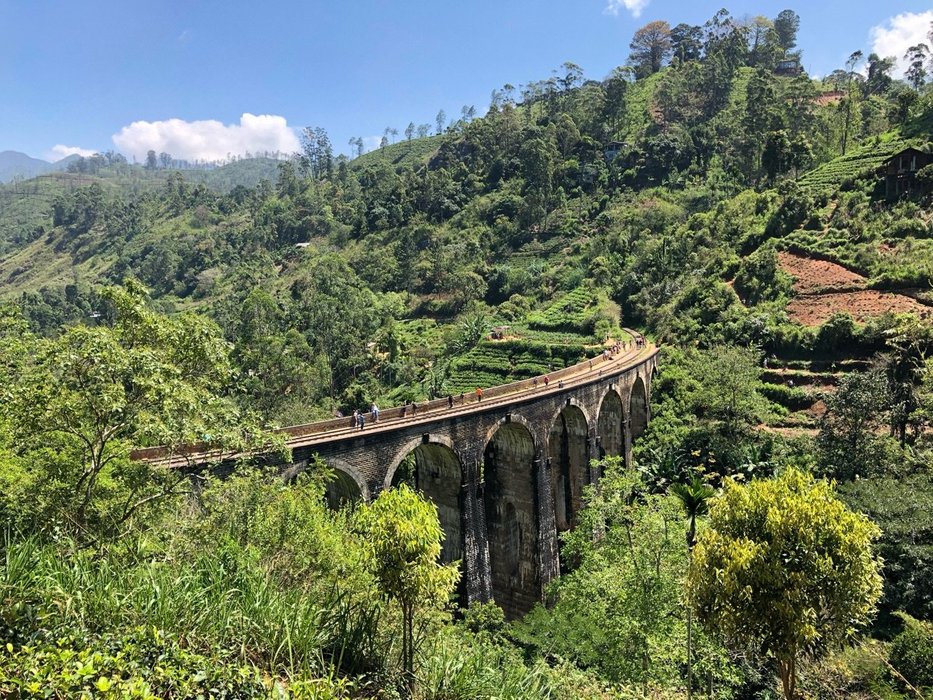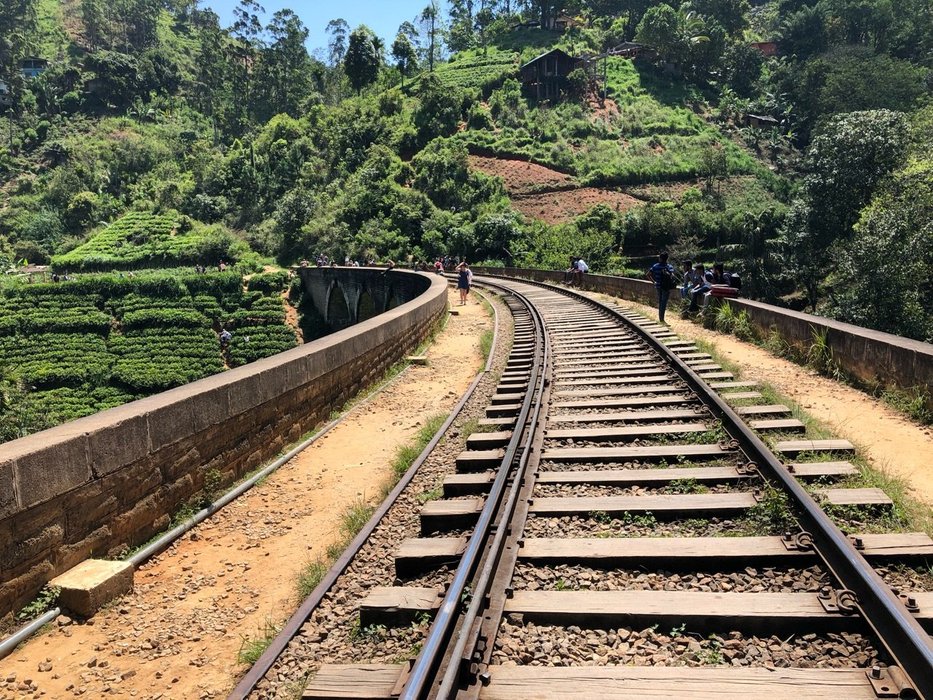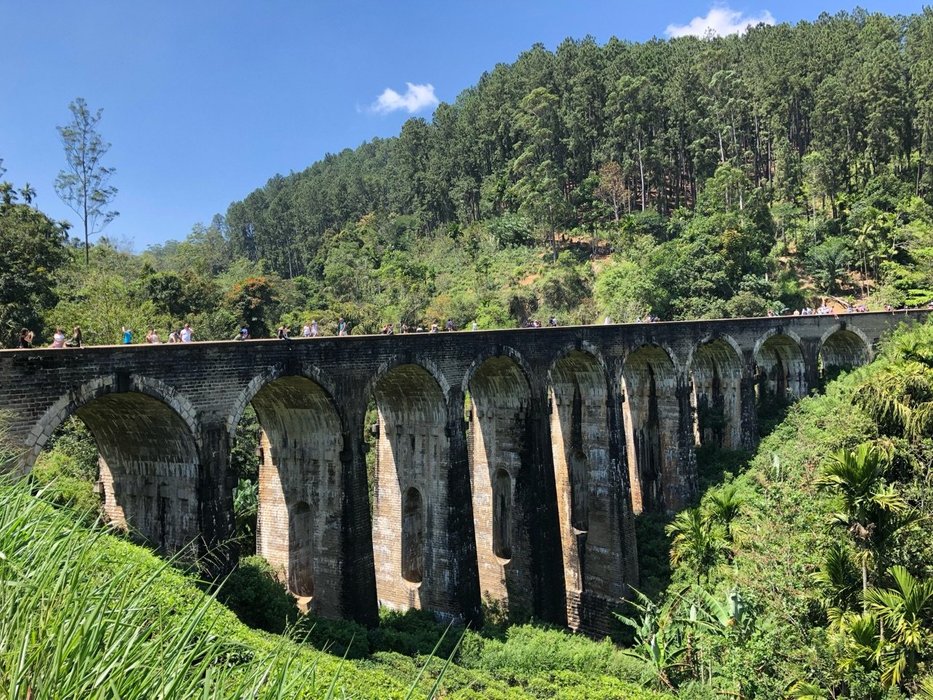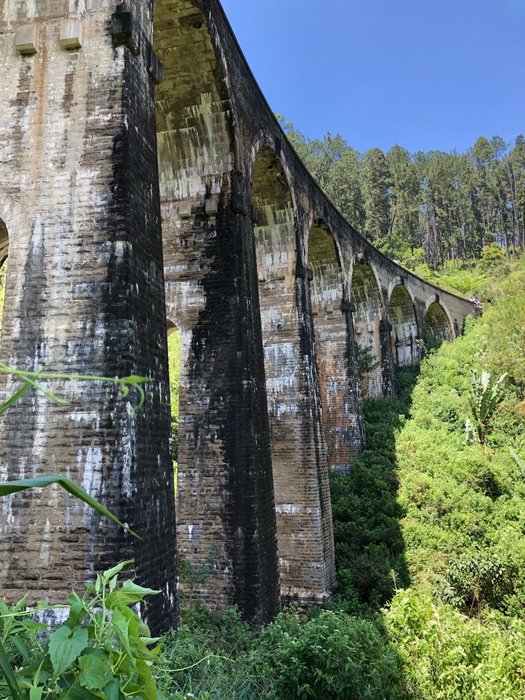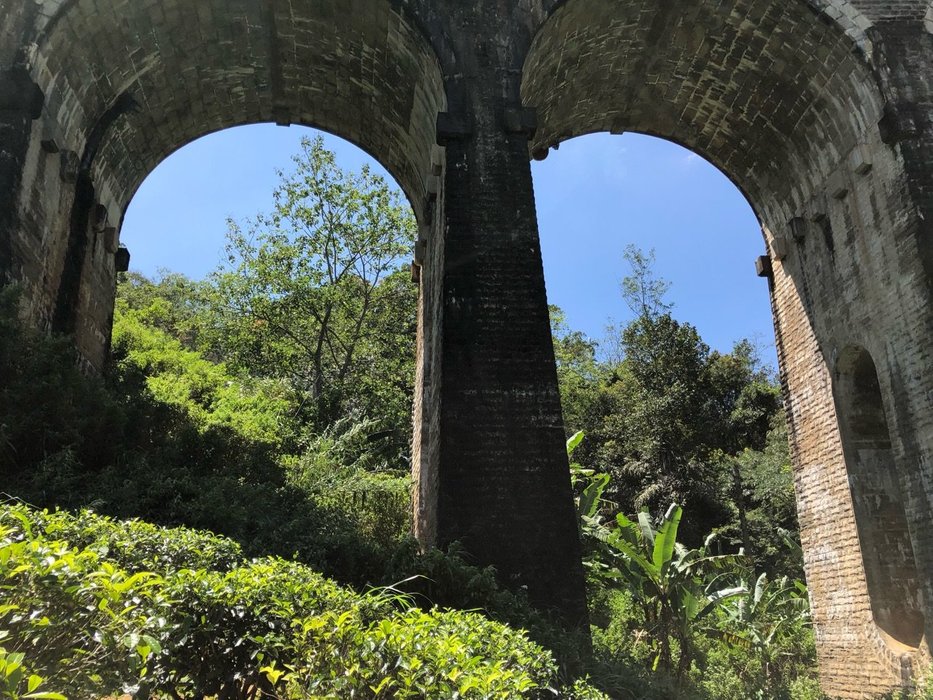 Should you have a chance, try to be there when a train goes past. It is definitely worth the wait. Again, trains are rather slow and you would hear it coming from miles away and it will not pose any threat to the people unless of course, they do something stupid on their own accord.