Kandy, Sri Lanka
Kandy was our first destination in Sri Lanka. We skipped Colombo and organised our late night pick up from the airport through our accommodation. A bit steep pricing for what it was, but it made our start for the next day that much easier. Perfect for starting a new day at our destination, fresh and ready for the day ahead. In my experience capital cities are not always worthwhile destinations (exceptions apply of course) and from what I've heard from the experience of my friends, we did not miss out.
Kandy is a city with a population of approximately 125,000, right in the middle of the country. It's buzzing and busy and as loud as a South Asian city can be. With all the people running around with their everyday tasks, it's nice to just stop and observe how the world works differently for them. There are all these TukTuks and scooters with up to five people on them, none of them wearing a helmet. Housewives doing their daily shopping and school kids having their break.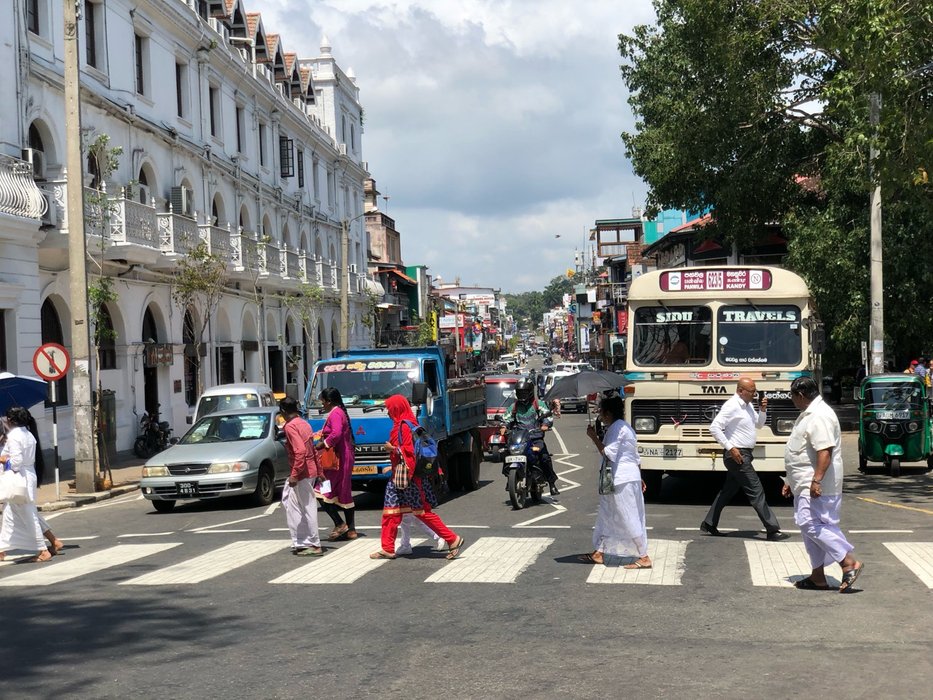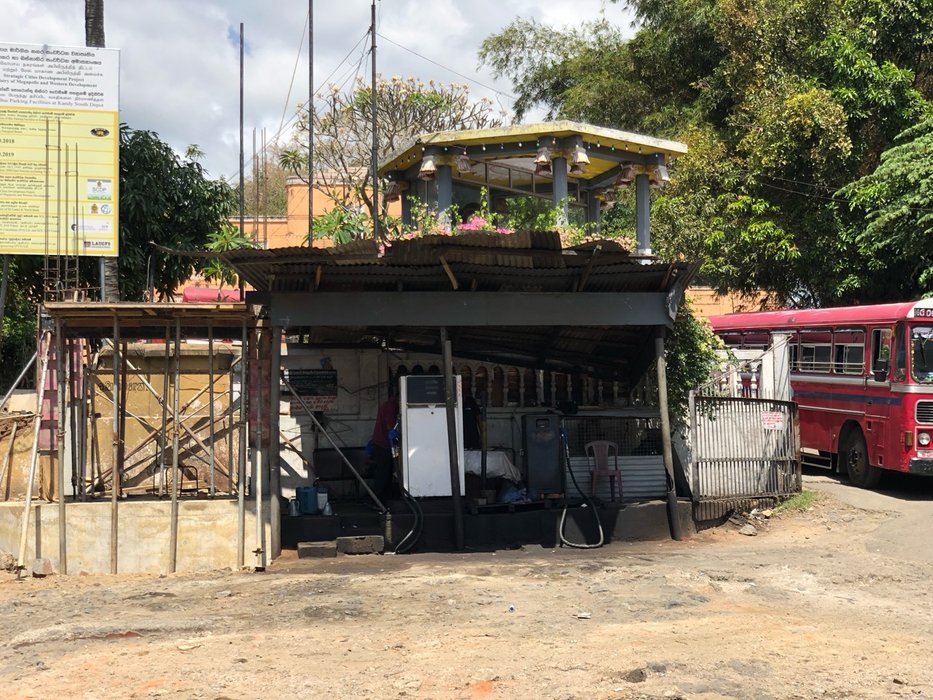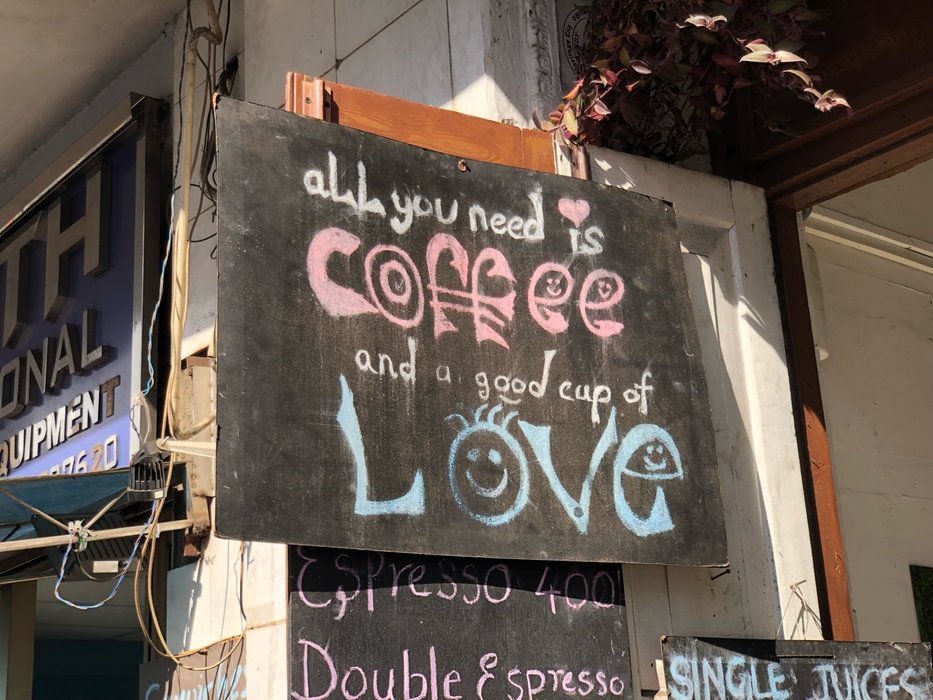 Temple of the Sacred Tooth Relic
Temple of the Sacred Tooth Relic is one of the most famous landmarks in Kandy. It's a large complex with different buildings to explore. Be aware that if you're going to visit the complex, you need to cover up. Shorts and sleeveless shirts are not allowed. There's plenty of merchants next to temple entrances across Sri Lanka selling all sorts of clothing to cover yourself for temple visit. There's obvious markup for the clothes and if you're prepared as we were, you'd have something like a sarong with you at all times. You never know when you come across a temple or holy place. Always observe local traditions and taboos! Remember it is considered a great offence when posing on a photo with your back towards Buddha.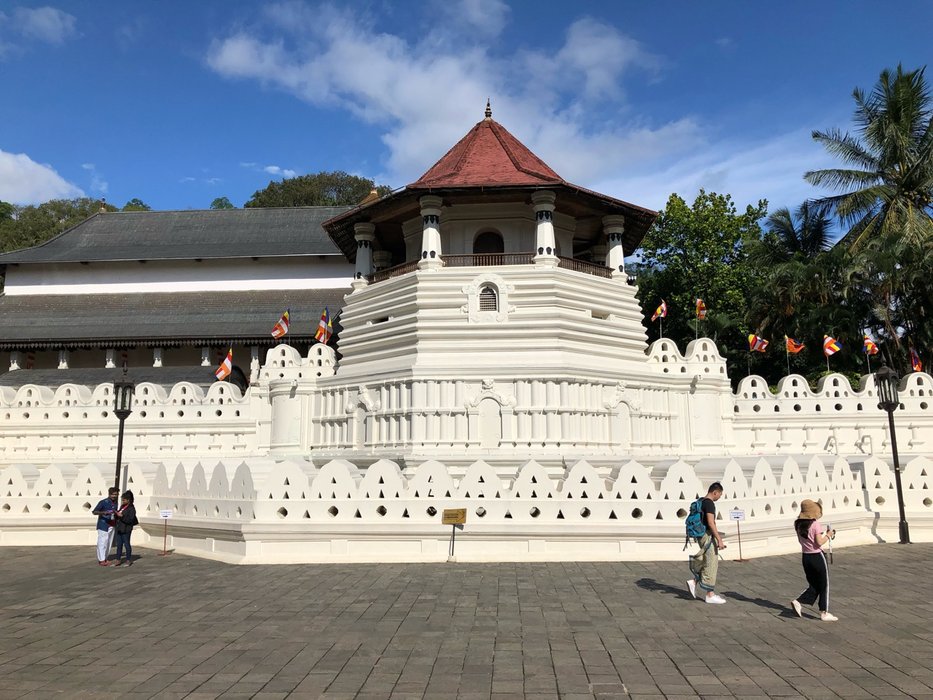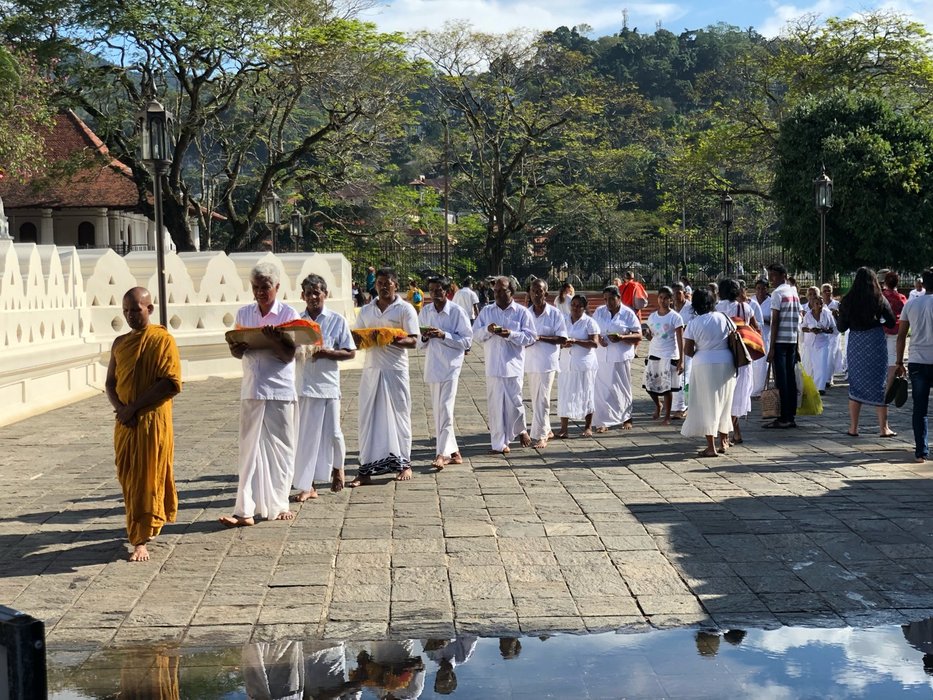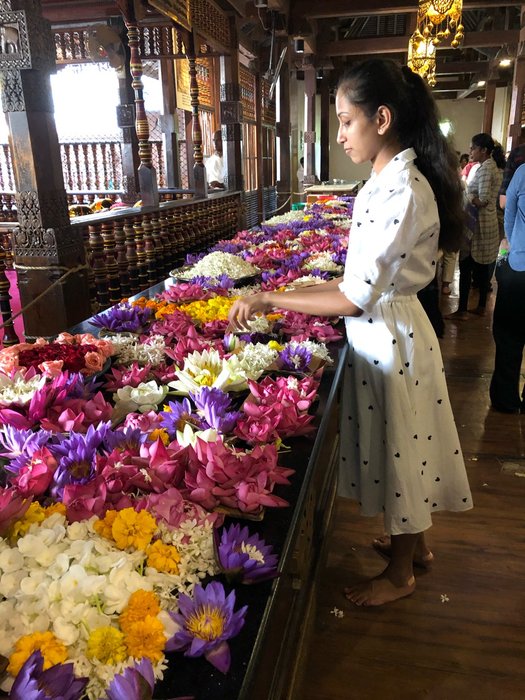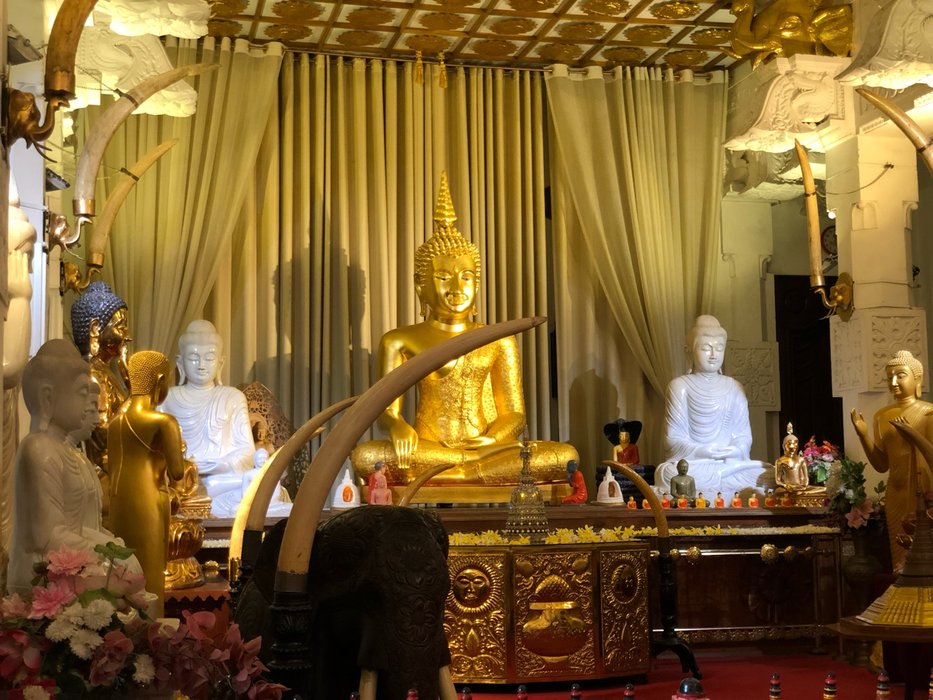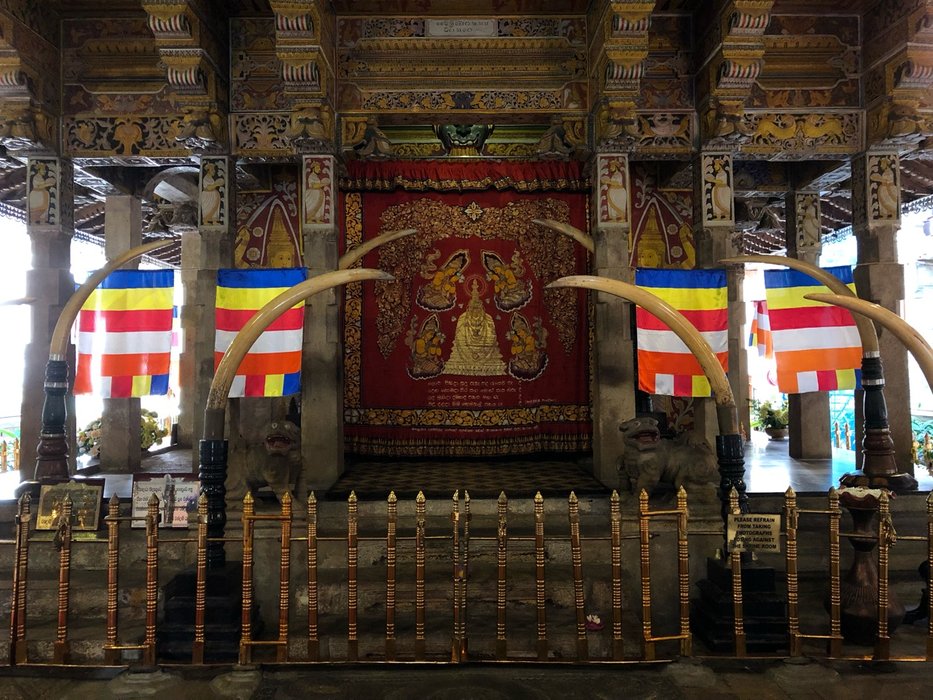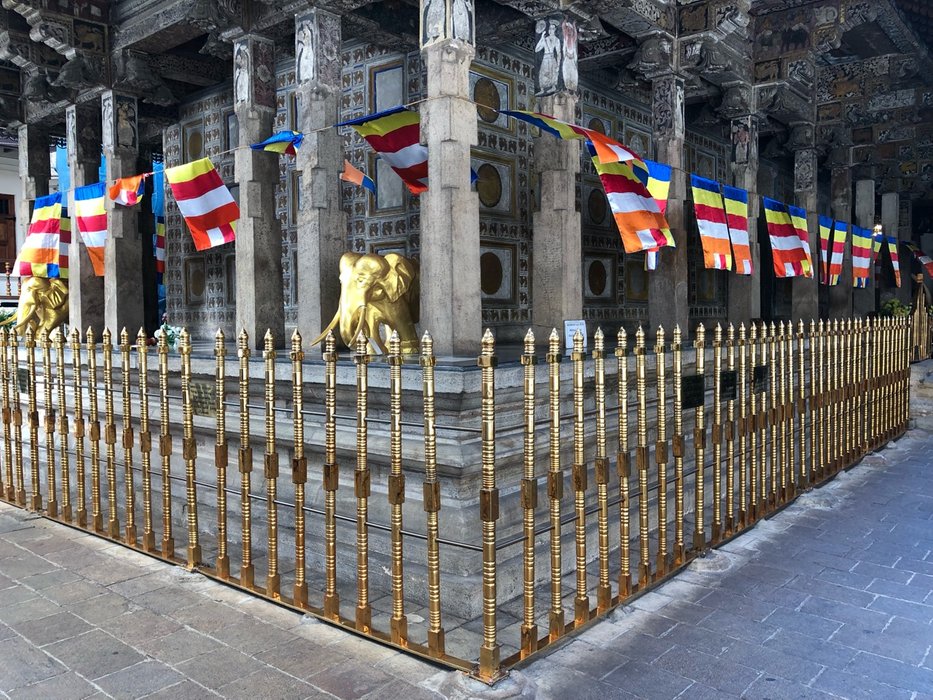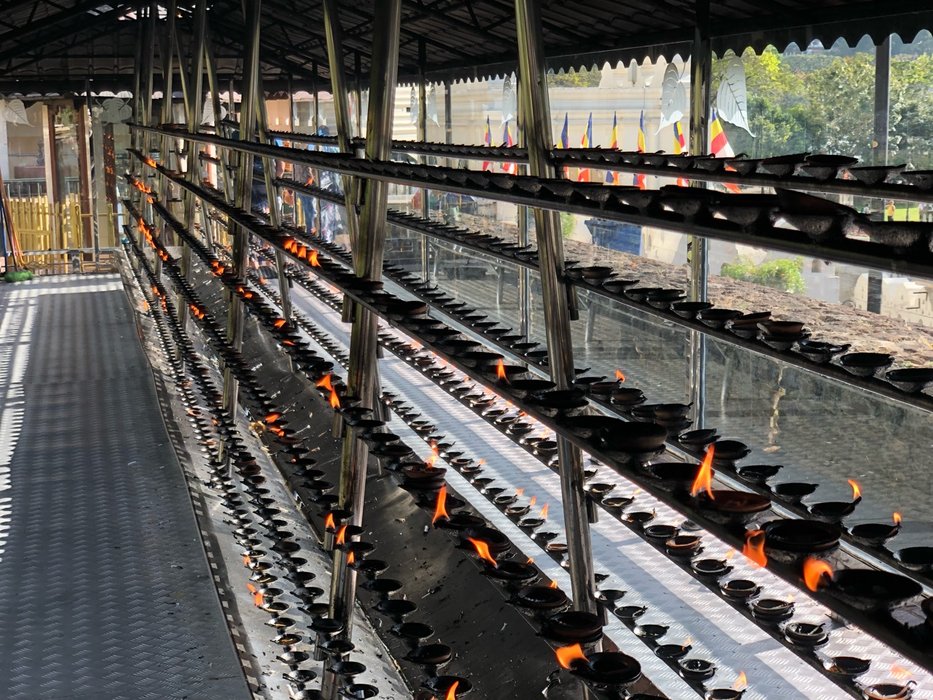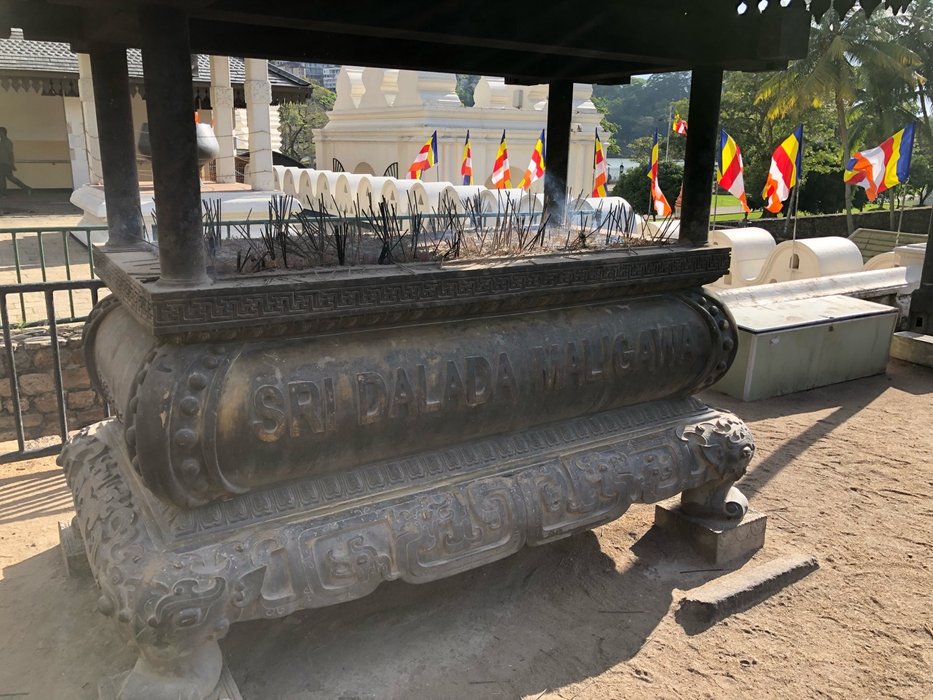 Kandy Lake
In the middle of the city, next to the Temple of the Sacred Tooth Relict, you'll find a Kandy Lake. It is an artificial lake also known as Kiri Muhuda. I recommend having a walk around the whole lake, it's just over 3km and will be a worthwhile activity especially during sunset.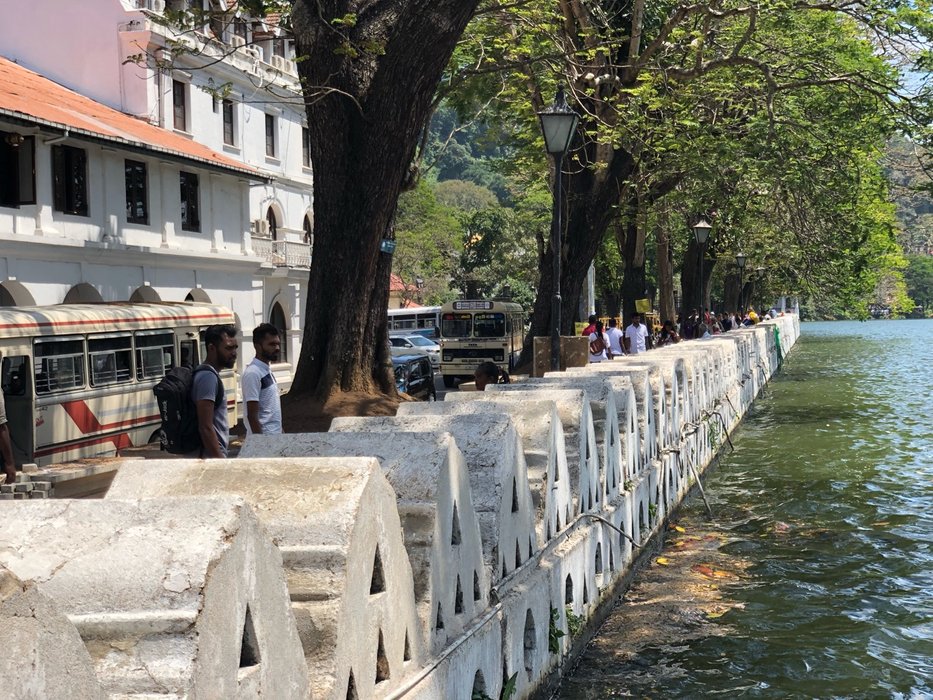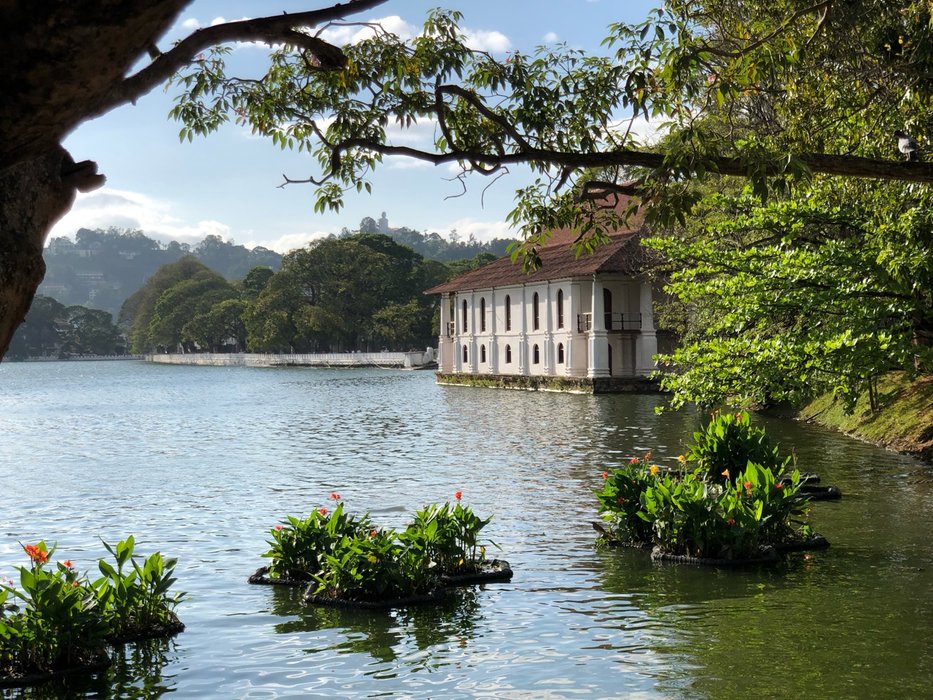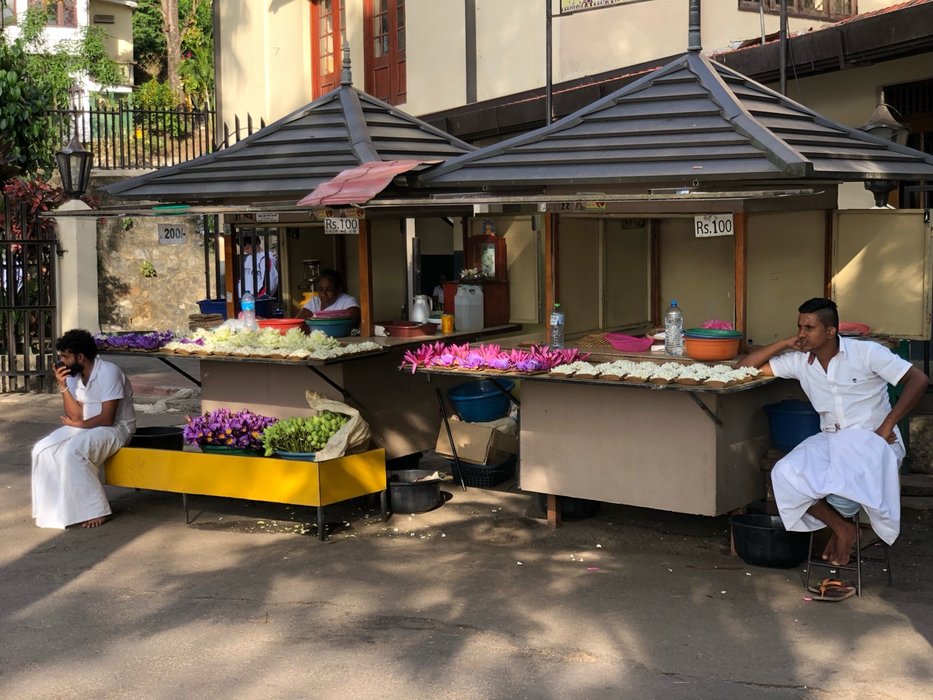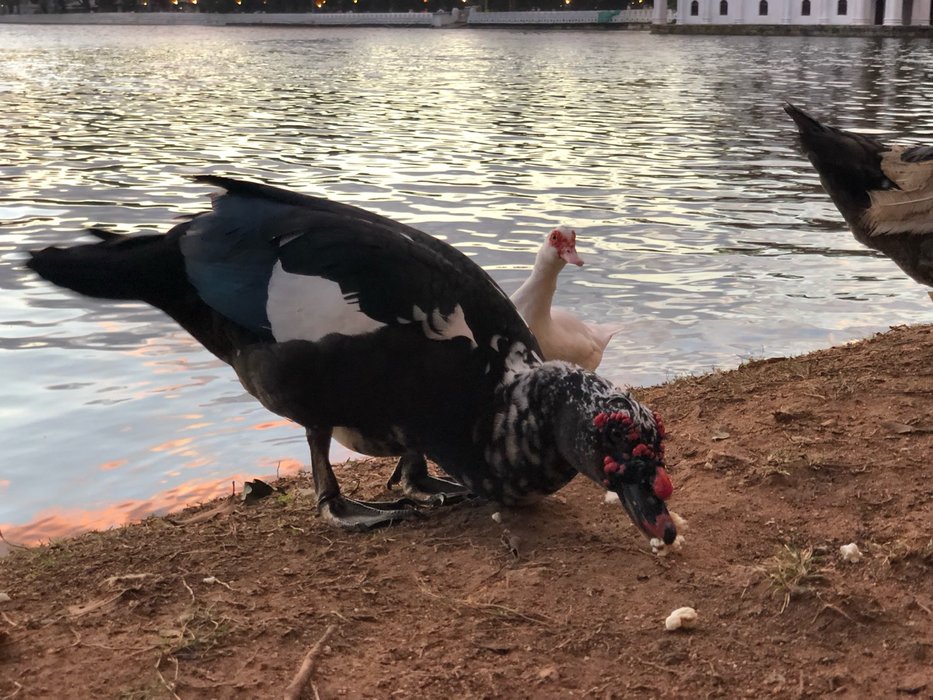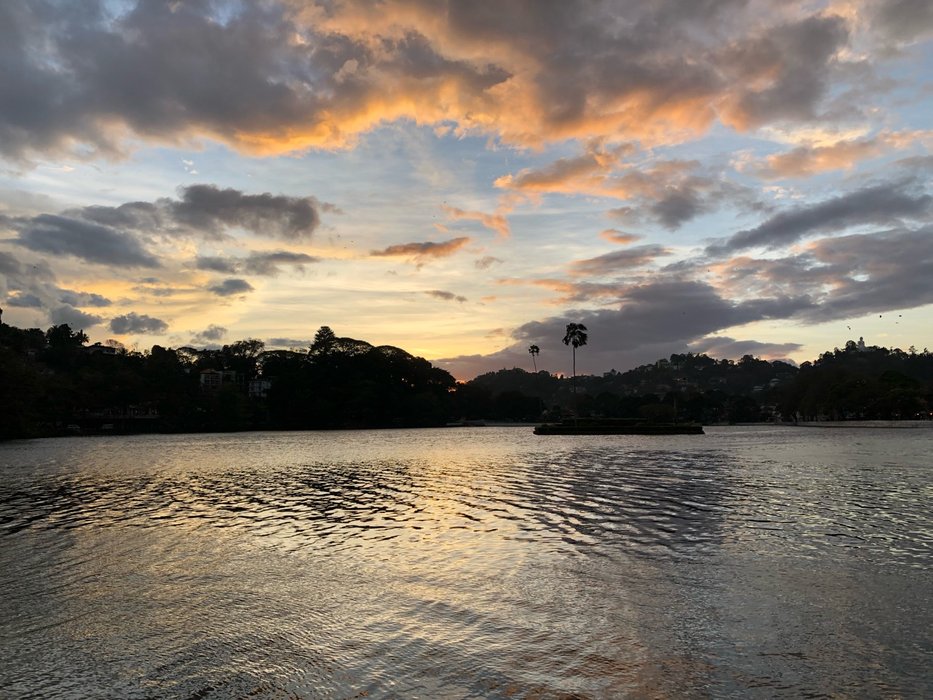 On the opposite side of the lake from the temple, you can have a little pitstop in a rooftop bar, it's got typical western prices however it might be worth going for the view and for the happy hour. You'll find the bar on top of the OZO Hotel.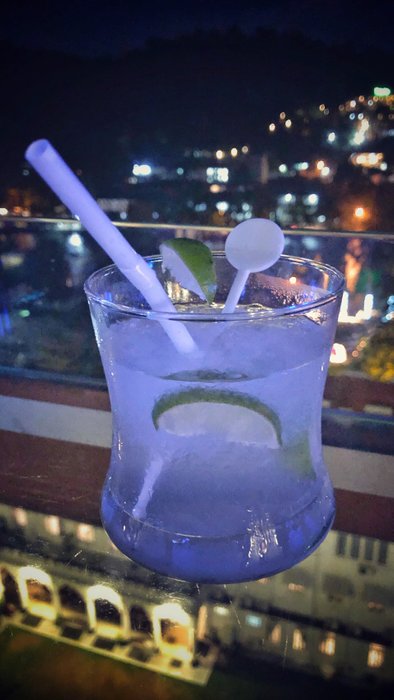 Massage
Sri Lanka is a great place to have some pampering. The massage parlour we found and would recommend is Green Chaya Spa. They picked us up from our nominated destination and time and dropped us off to our accommodation after the treatment. It looked and felt very clean and professional establishment. It's basically someone's house they've made into a massage studio with private rooms for two if you're happening to travel with your significant other. One I would go back to should I ever find myself in Kandy again.