Just got back from doing the Walkers Haute Route in Switzerland. This is a 9 - 14 day trip depending on if you skip some days of the trail by taking the bus, so the total distance traveled may vary. This is not an easy hike, there were points where Im like, "what am I doing here," "why is this mountain so steep," and "Ohhh, S#!t." When you make it to the top of the mountain, it makes the pain worth it.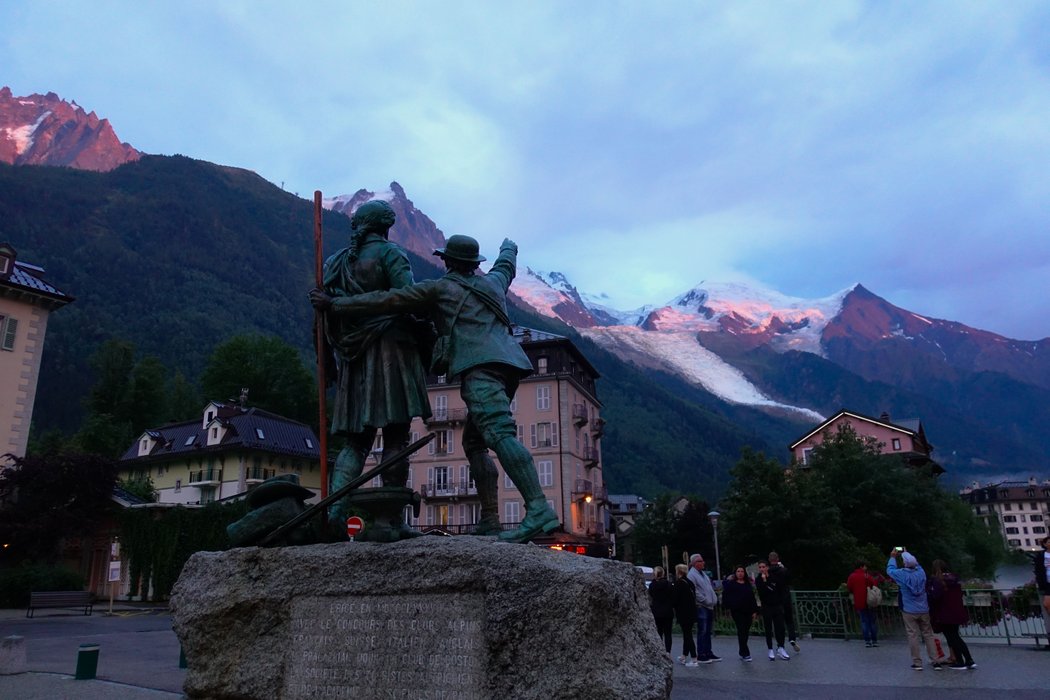 Day 1,
I started out in Chamonix, France and hiked the 24 km to Trient, Switzerland. This was a easy hike to get you warmed up for the days to come. It took me a while to find the trail, but from then on it was just follow the signs.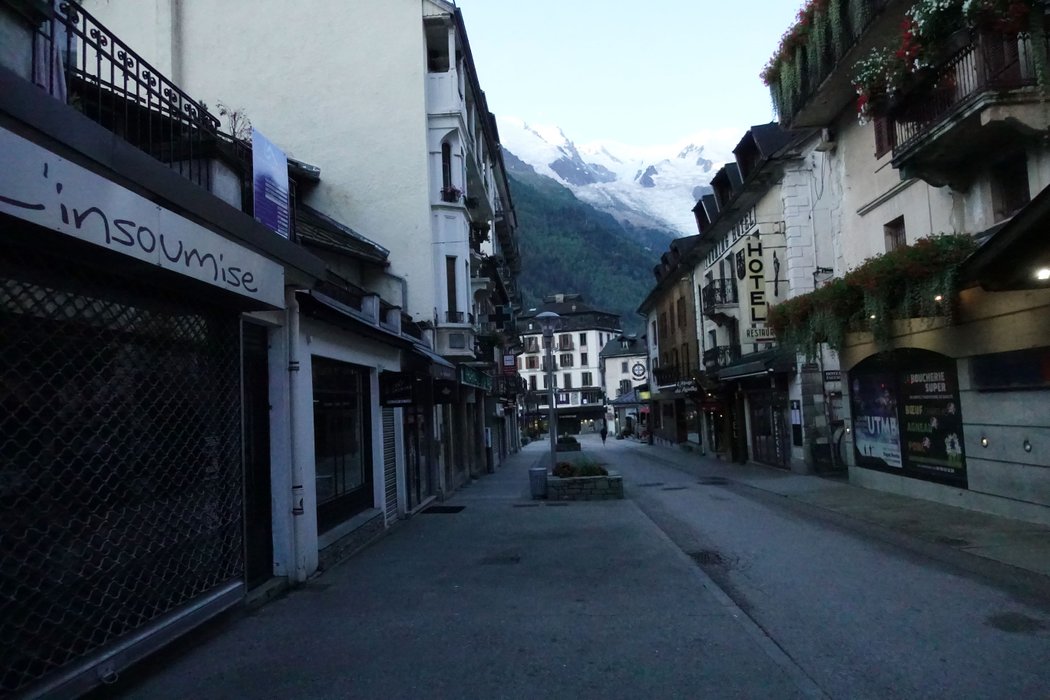 Chamonix was not that expensive, I stayed at the campground for 8 EUR, I carried a tent and the total weight of my ruck was 25 lbs. When I left I just had a sandwich wrap and a bottle of water. I pretty much kept that bottle for refills for the rest of the trip. I didnt have a camel back, and water was plentiful on the trail, so 1 L was all I carried. I left at around 0700.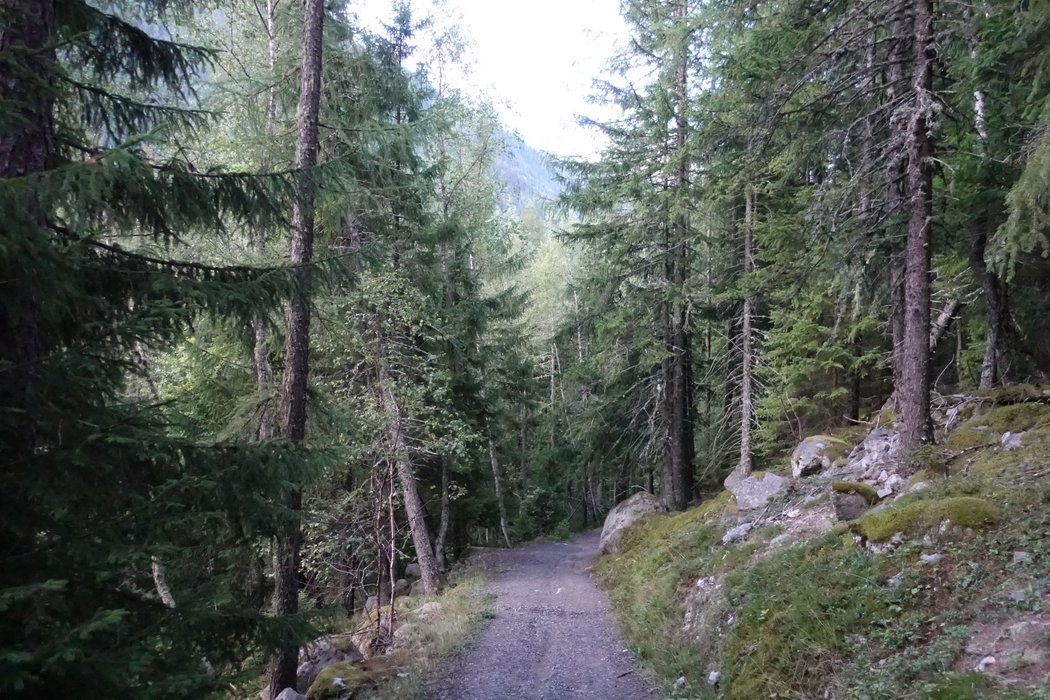 I made it to Le Tour and saw the cable car that went up the trail in 5 minutes, well it was either that or walk up the trail for 2.5 hours. I caved and took the cable car for 10 EUR.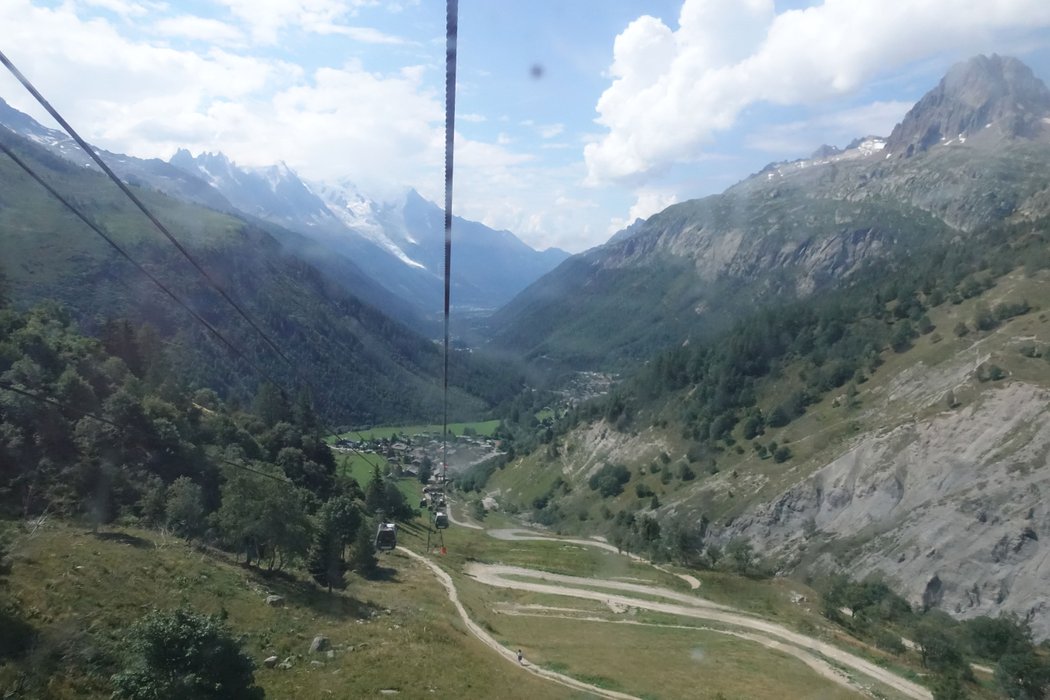 From the cable car, it was like a 30 minute walk and I get to my second "Ohh S#!t" moment, the first one was when I was in Chamonix and saw Mount Blanc for the first time. I couldnt get a good picture of it because of the cloud coverage, but with the naked eye you could see though it to the top.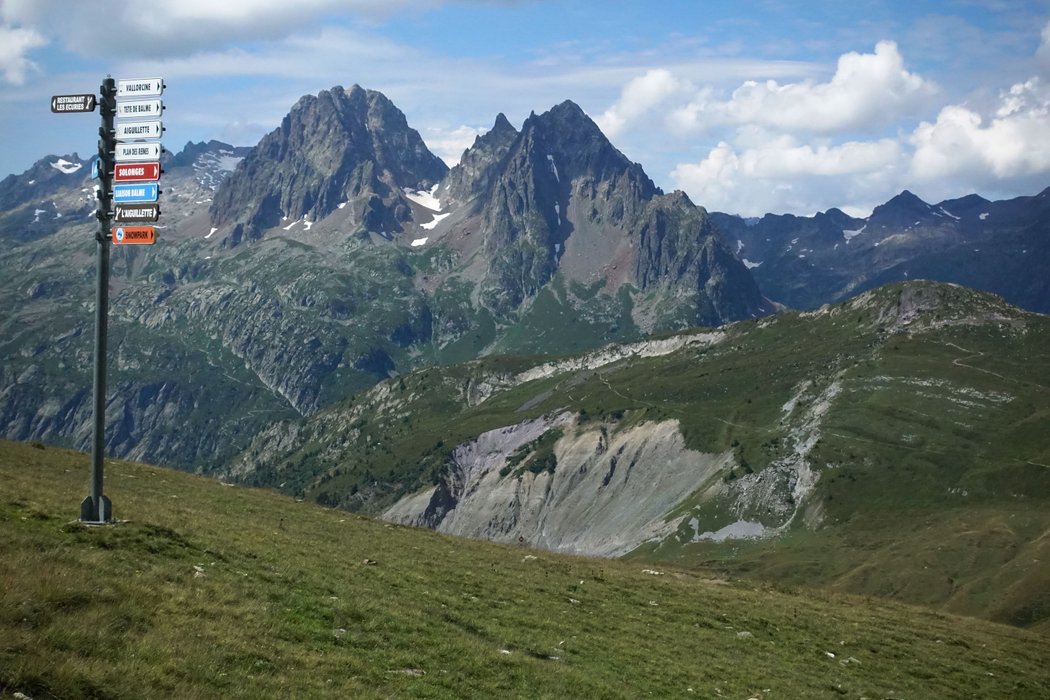 Just some random picture of the trail.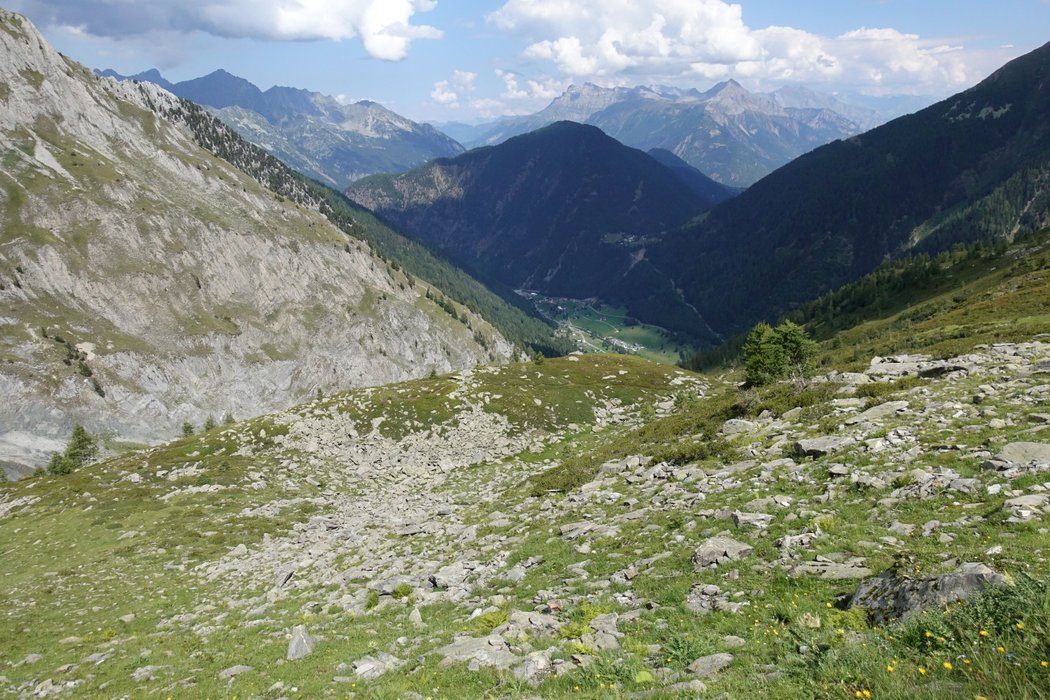 The second glacier on the trail. This trail goes up for 1 hour then youll get to an unmanned Hut, then its a 2 hour hike down to Trient. This part of the trail when I reached the hut was the beginning of a knee injury.
I dont know what happened but throughout this part of the trail, I was skipping rocks and I may have landed on it wrong or something. When I made it to the Unmanned Hut, I stopped to get some water and tape up a blister and the pain slow grew to the point where I couldnt bend my knee without being is so much pain. Now here I am, miles away from the next town and I can barley walk, oh and the trail is down hill with random boulders to make my journey that much easier. I just sat there for about 20 minutes took some pain killers and started to walk it off, to where the pain was tolerable. Then I started on the trail.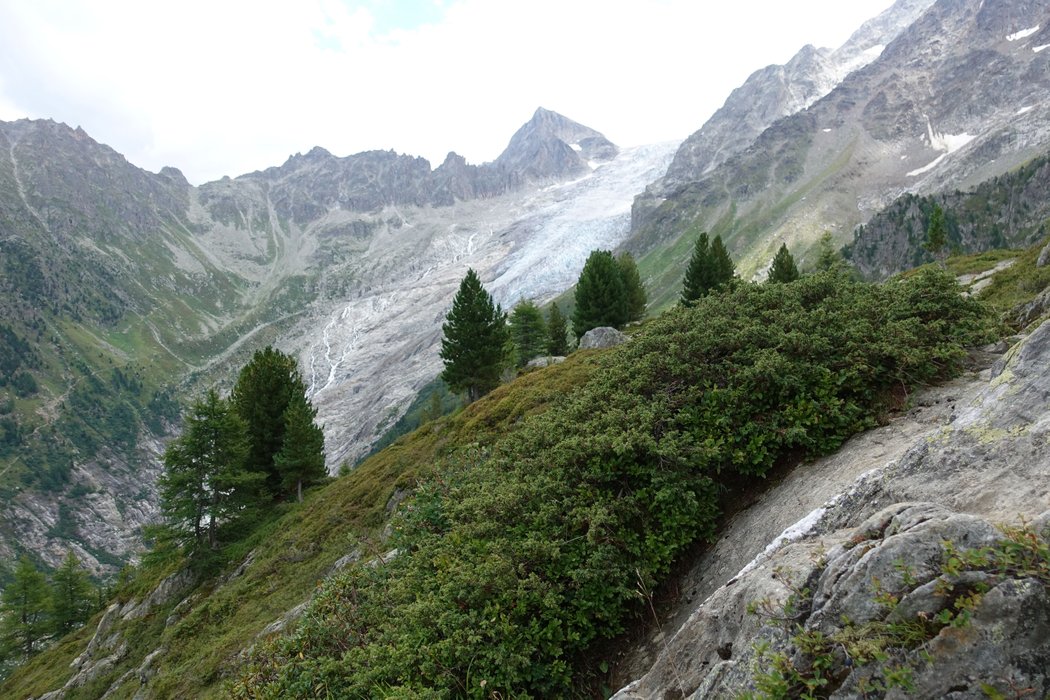 Yep, this part was slippery, would have been cool but I need to get to town before dark, and this path didnt make it easy for me.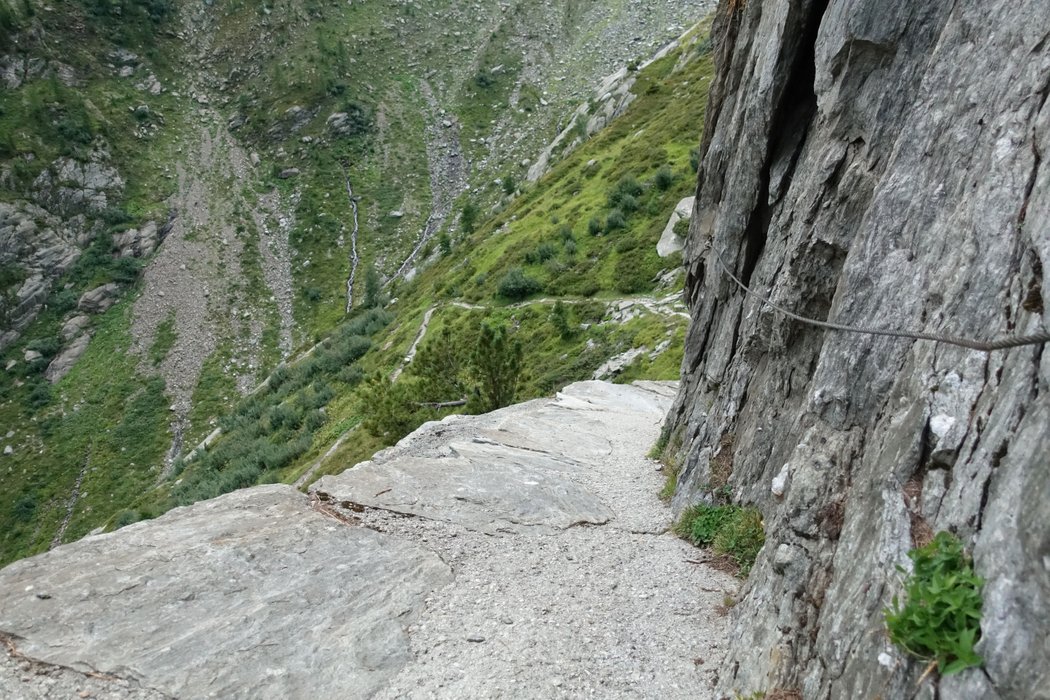 Yep, there I am with no trekking pole. By the way I highly recommend a trekking pole, it will prevent dumb injuries like this.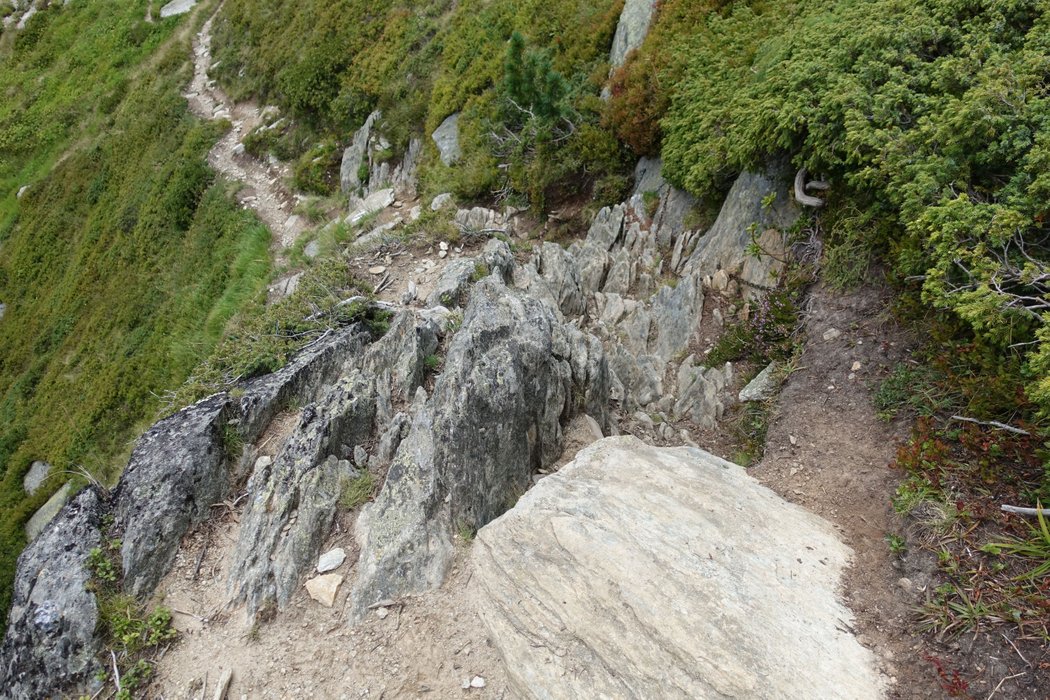 I finally made it down the mountain and from there it was a 1 hour walk to the camp site and the trail was reasonably flat. So I just hobble my way there. My knee only hurt at that point when I bent it, as long as the trail was flat, I was good.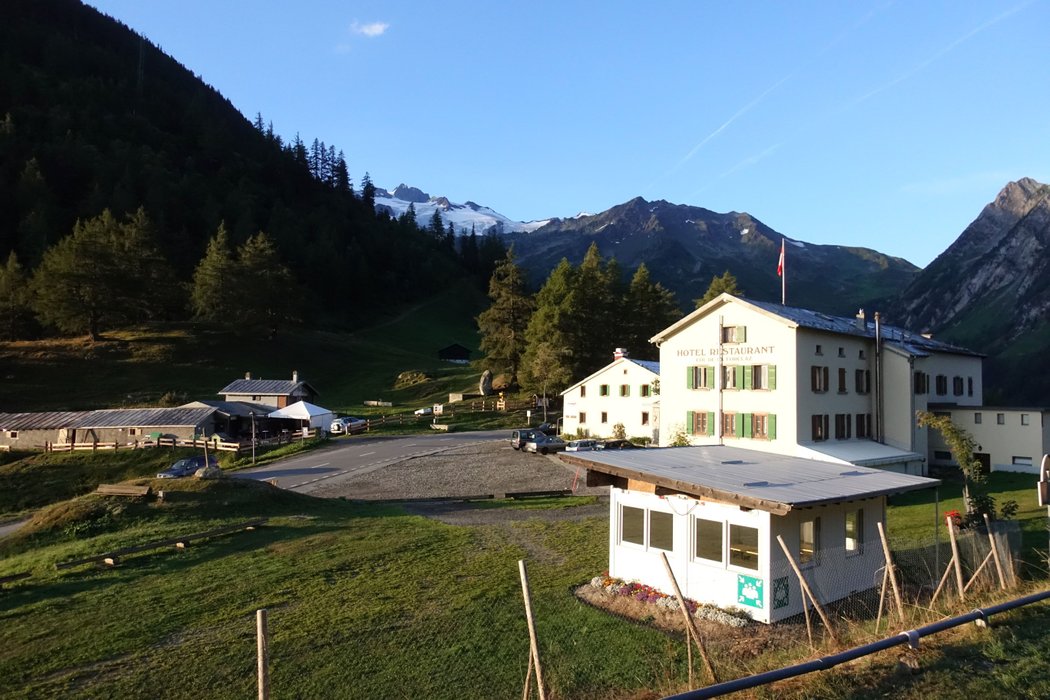 Made it to the camp site at around 1900, the people there were awesome. Someone there actually gave me their knee brace, which somewhat helped, it gave me more motivation to continue the hike on the next day. Only time would tell if I would be able to though, I just bought a bottle of red wine and finished it. Then went to sleep.