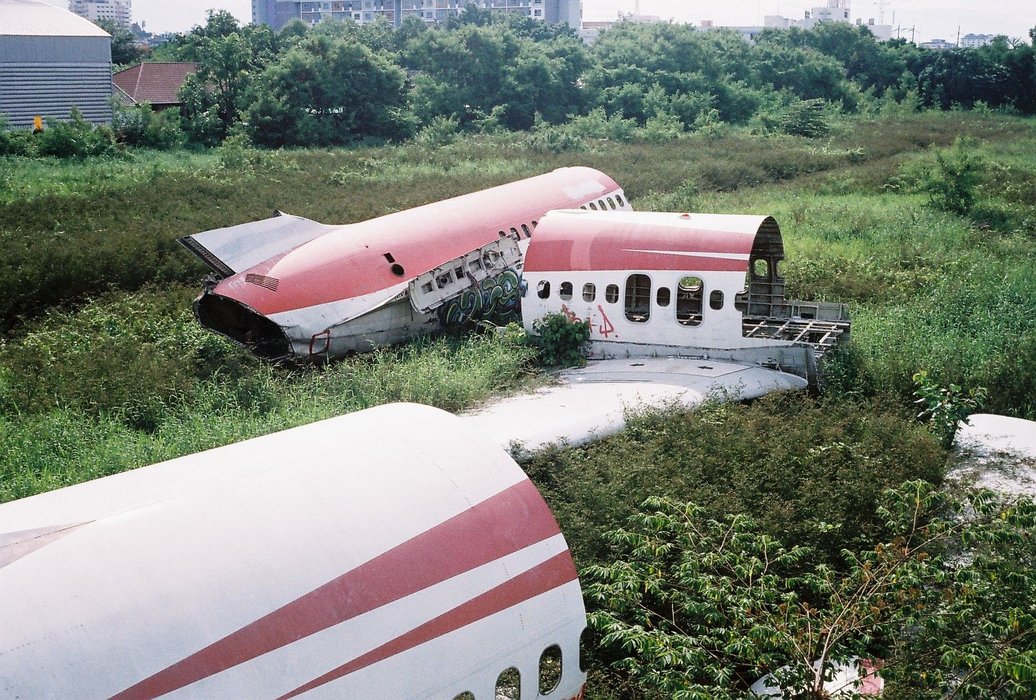 The problem with secret travel destinations is: as soon as they are on the internet, they are not really secret anymore. Instead, they get shared to death in every "5 places in (place random city here) nobody knows about" or "secret underground spots in ... not even locals hang out". A lot of travelers seems to search non-stop for this one hidden gem far away from the boring beaten path all these standard-all-inclusive-kinda tourists are trampled down every day. If you are one of these guys, still good luck on your search for the one real spot.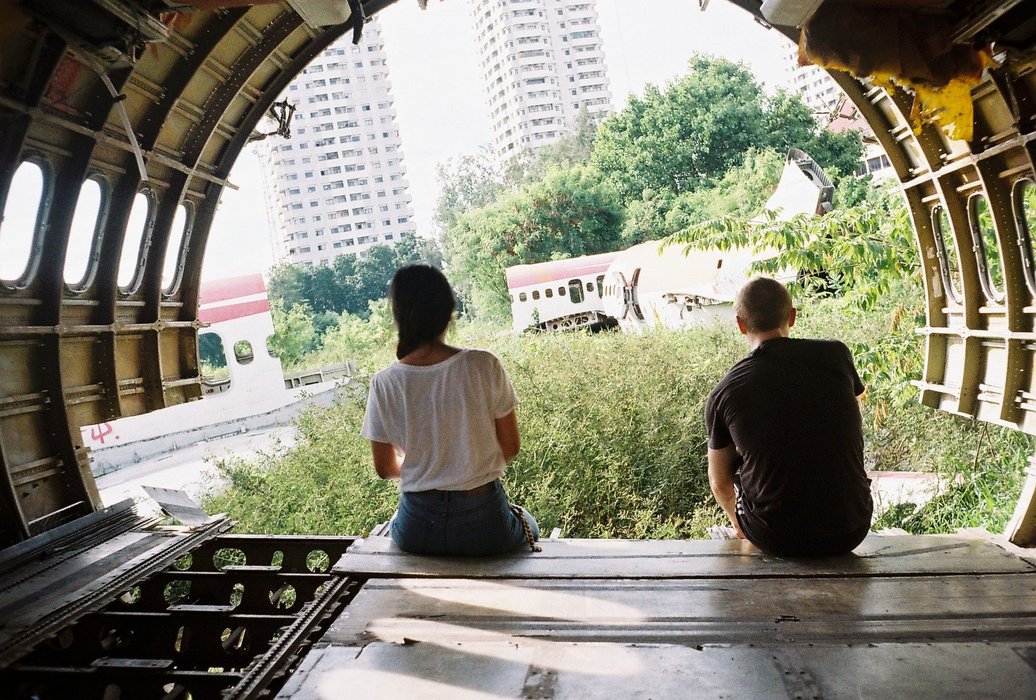 This one though is unfortunately already quite known, even if a lot of travel vloggers and lonely planet articles say that the "abandoned airplane graveyard" in Bangkok is still one of the secret kind. It's not. However, sharing these information is indeed caring (except if it comes to food :p).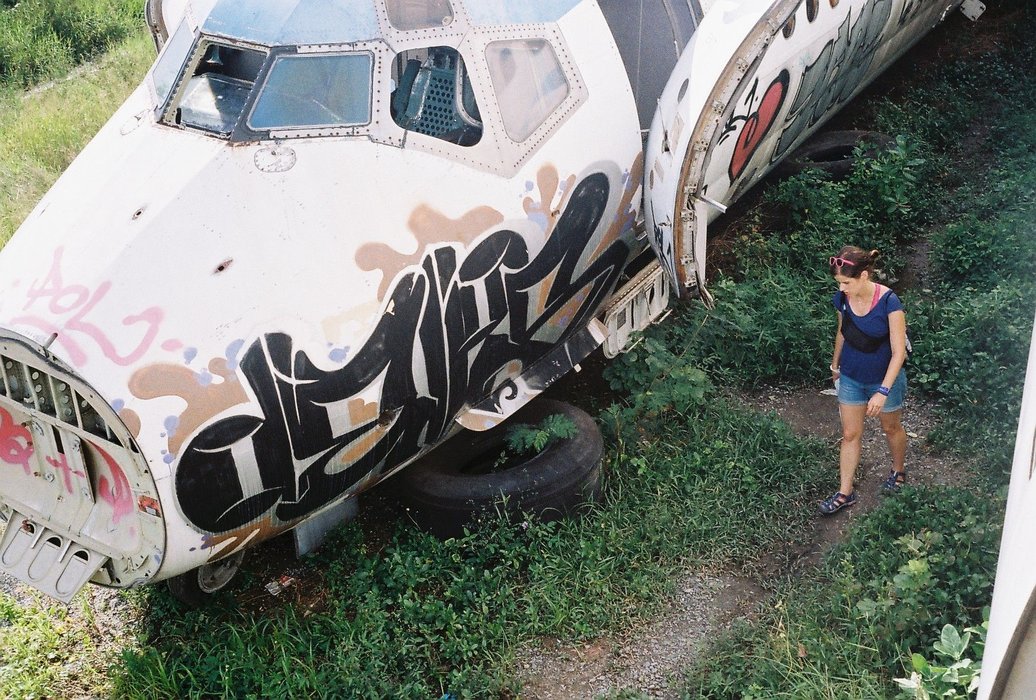 It is nice to visit this spot among others who also enjoy the special atmosphere there. It is also great for whoever wants to take some nice shots -- and not hurting anybody. Just make sure you respect the place and the people who live there doing their daily business.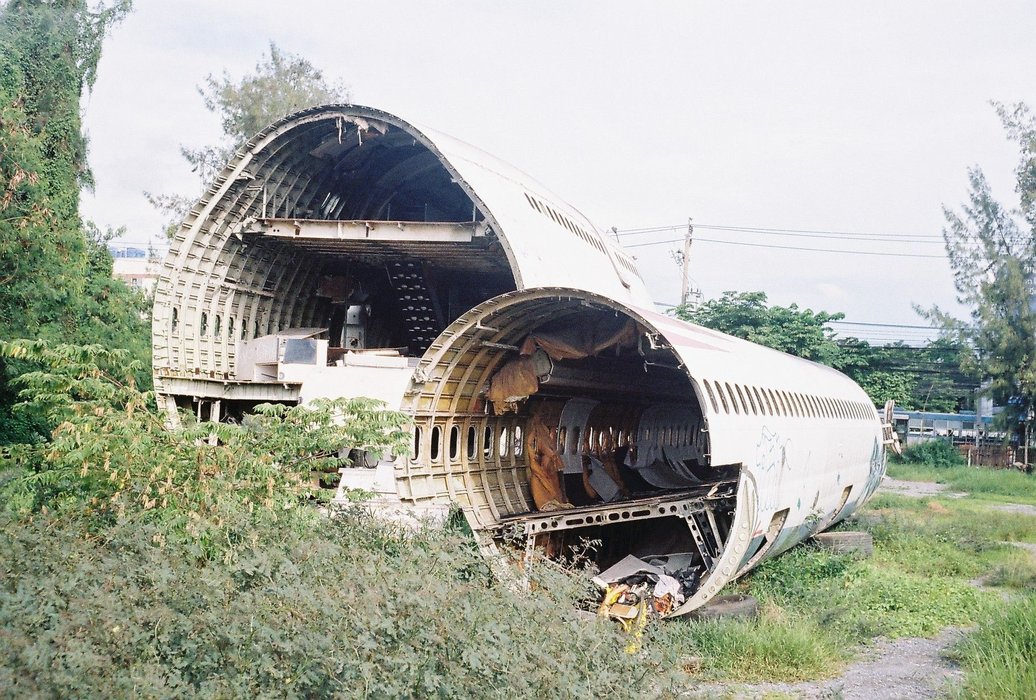 So as many others we also discovered the airplane graveyard on the website, advertising it as the last hidden gem of Bangkok. One hot summer day, we decided to give it a try (hanging in the pool any longer wasn't an option) and jumped into a cab at Silom road. To find out the exact address on the internet is quite easy and should take five minutes of your time (maybe I'm a nice guy and share it at the end of this article as well;))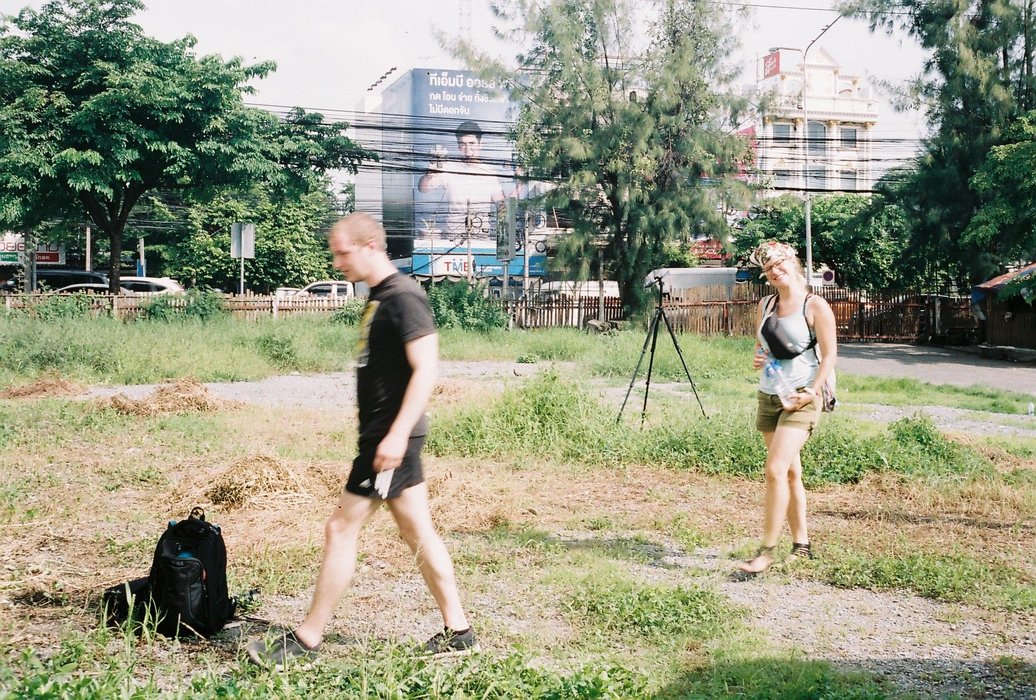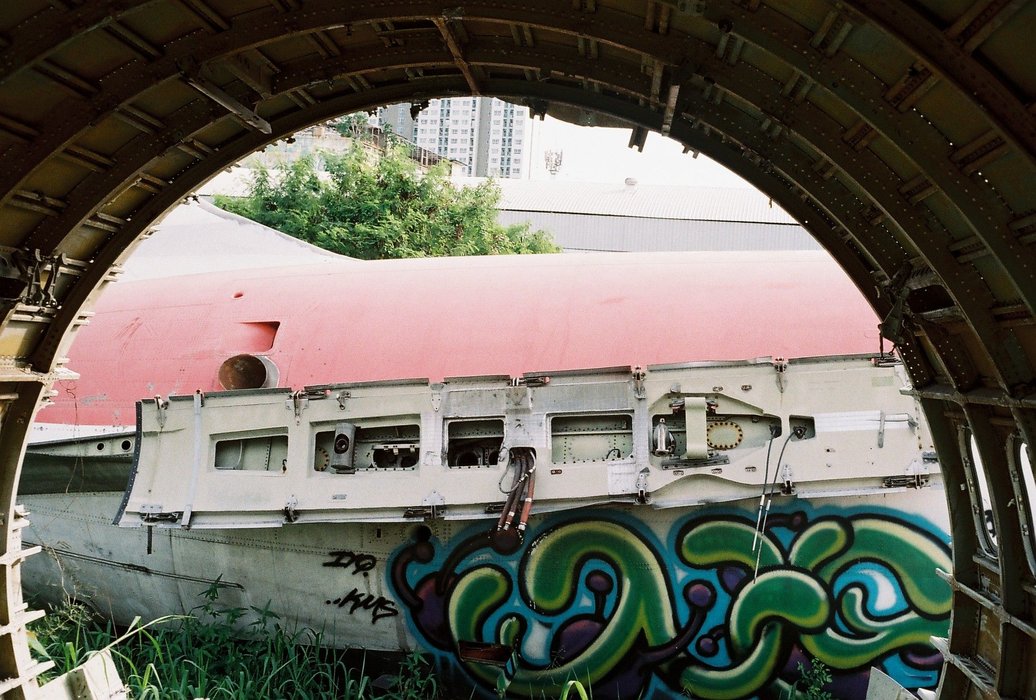 The location is in the southwest of Bangkok, a bit outside of the city center. Because of the daily evening rush hour, it took us around one and a half hour to go there. Be ready to spend a lot of time in a cab waiting in huge traffic jams or in front of ridiculous fast switching traffic lights if you ever visit Bangkok! For us, it was perfect, the slow pace of the cab, a pleasant breeze through the open window and soon everybody sank into a light nap.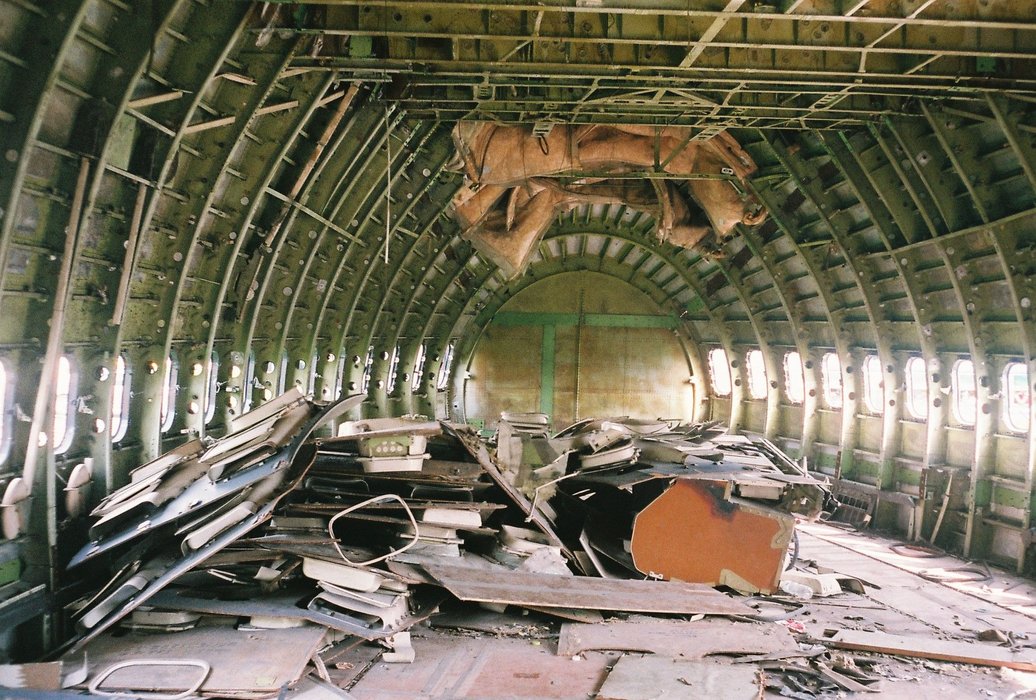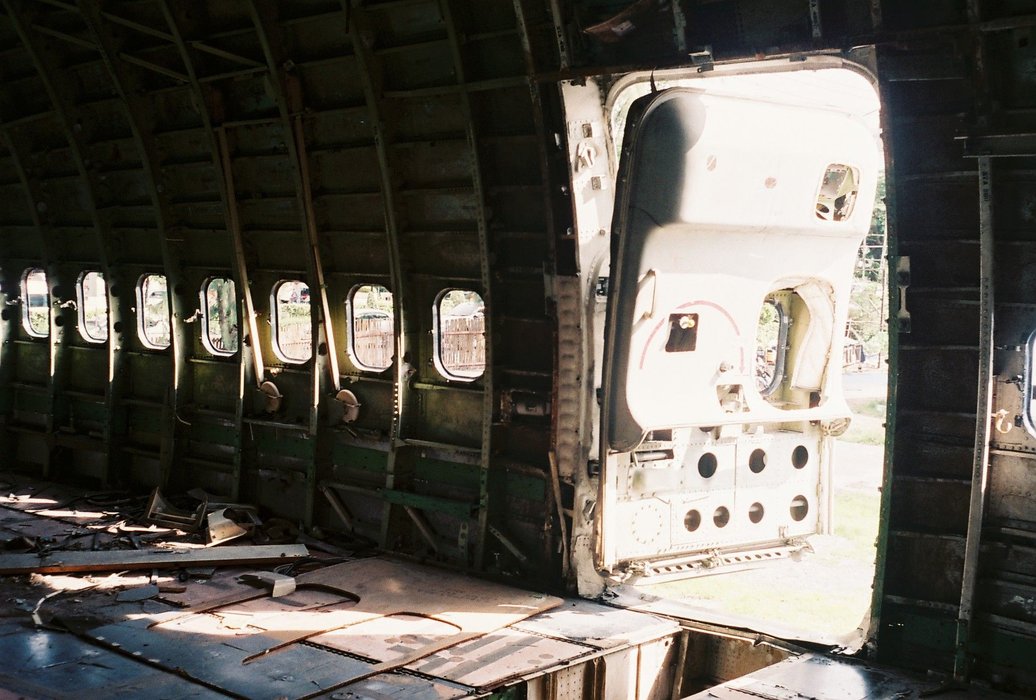 The graveyard itself is easy to spot from the main street. We got dropped off right in front and realized that we have to pay 200 baht to the people who live on the property with the airplanes. I've heard some people tried to get in for free or by sneaking over some fence, but please - don't be that kind of people. These people who take care of this place live in small barracks next to the graveyard and probably live from these earning, so just pay them and make sure to follow their instructions. The time we were there a group of British guys climbed on top of one of the planes to take photos and didn't listen to objections of the inhabitants, which seemed to be mad afterward. A great and smart way to close the spot for everyone by incredible ignorance towards the owners. So yeah, pay some respect.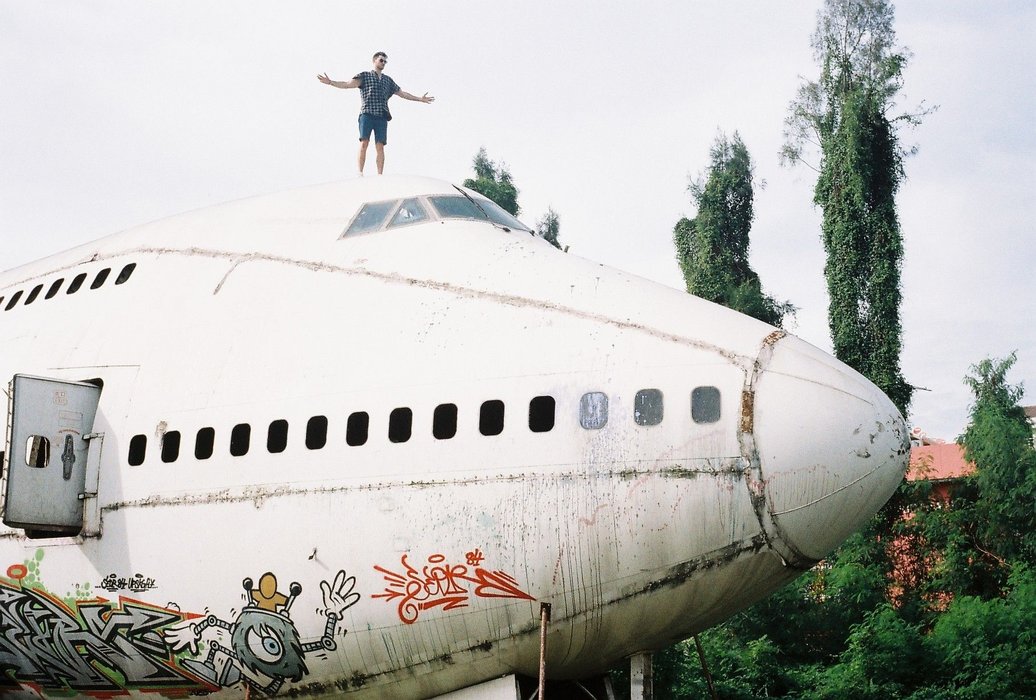 The graveyard consists of the large part of a Boeing 747, two smaller MD82 and two plane types I couldn't really assign. The Boeing 747 can be explored from the hold to the cockpit, but beware of loose metal parts and sharp corners. The planes are not really secured, so take care of yourself and put on solid shoes rather than flip-flops. We spent a few nice hours exploring the airplanes and relaxing on the load area of the Boeing before we jumped on a water taxi and headed back into the city and straight into another crazy night in this never-sleeping beast of a city.