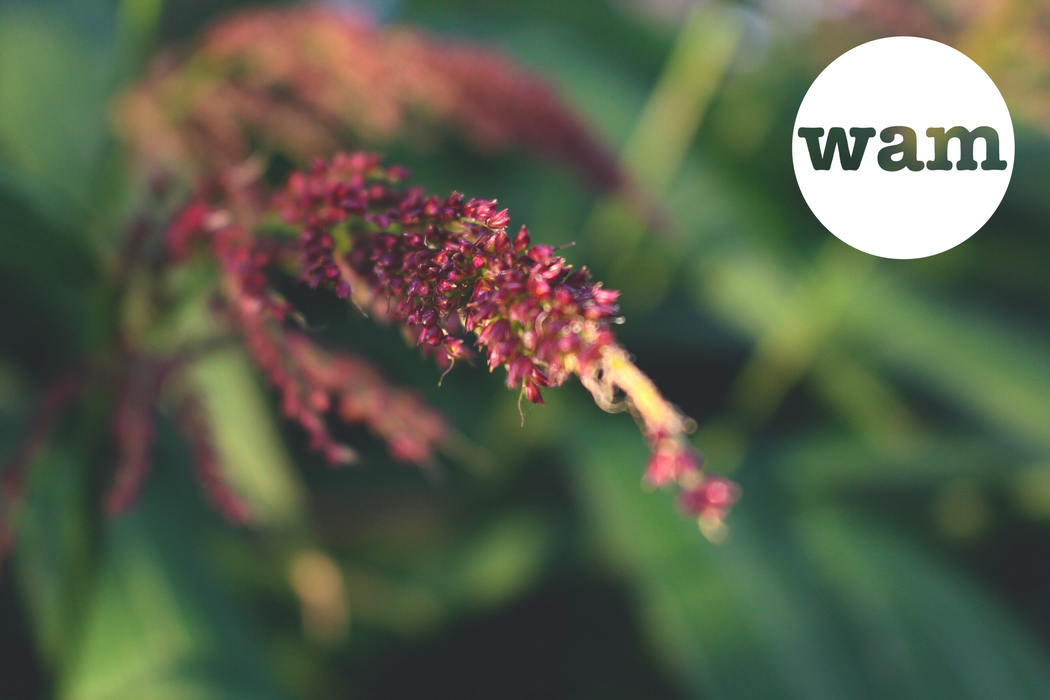 ---
Whether you're visiting the city for a day or living in Melbourne, I guarantee you'll discover something new and magical with every visit!
---
What respectable city doesn't indulge in a public space full of lush plants, cultural sculptures and beautiful pavilions? Melbourne is certainly no exception. Only a short walk from the CBD, the gardens are tranquil and easily accessible from the hustle of the city centre.
Join me for a leisurely stroll as I photograph my way through the gardens and show you some of the spectacular sites along the way.
Ps. the gardens are so big, I didn't have time to photograph everything. So here are some of my highlights.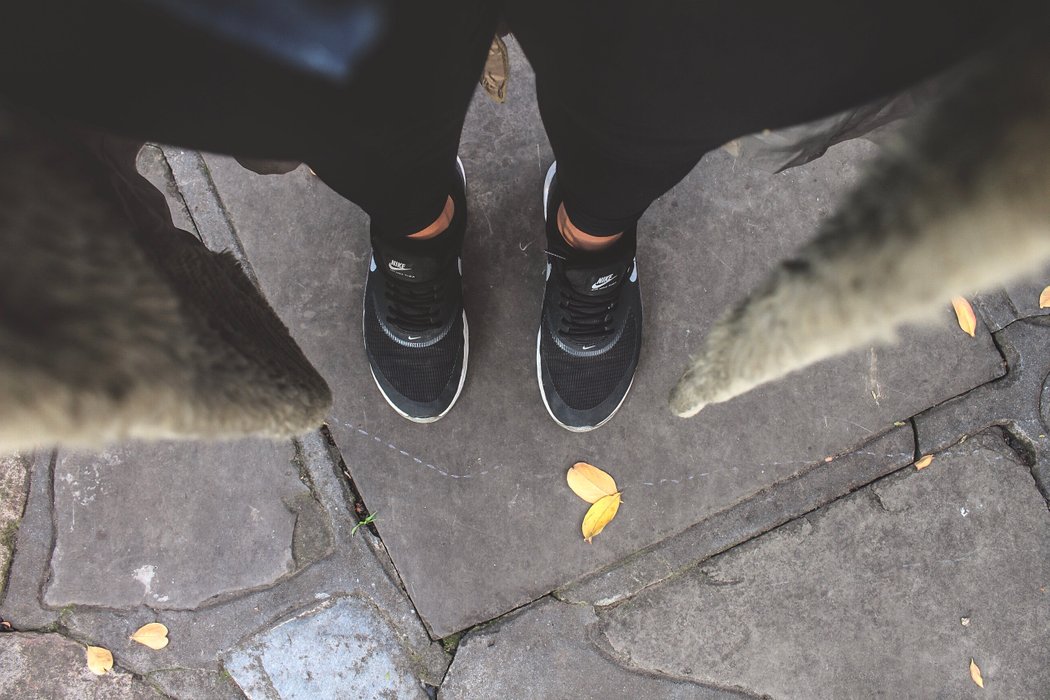 Prime for romance
With its proximity to sites such as Federation Square, the National Gallery of Victoria, and the fantastically cosmopolitan banks of the Yarra river, the gardens are perfect for any occasion.
From a grassy picnic, an after dinner evening tipple or a romantic date! I mean, just look at this beautiful and unnecessarily decorative arch. Don't these two look like they're having the best time; soaking up the romance of the scenery all around them?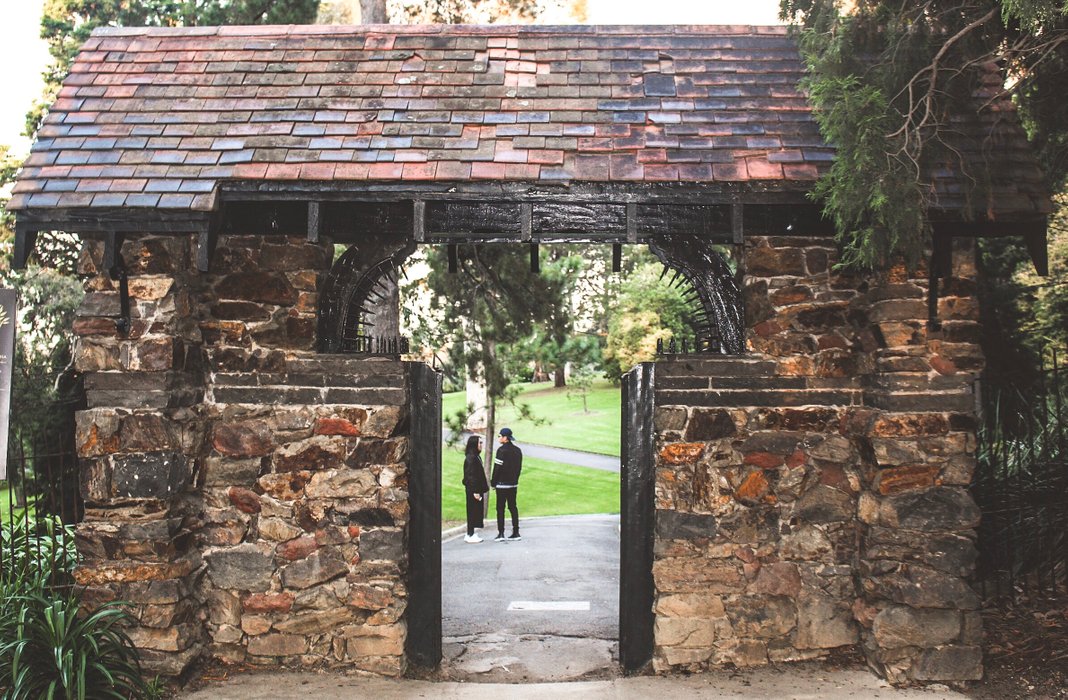 Active gardens
Or if you're inclined to exercise, the paved areas are well-suited to joggers, dog walkers and cyclists alike. To add to the vibrantly lush lawns, you'll constantly get snippets of the city skyscrapers peeking through the trees!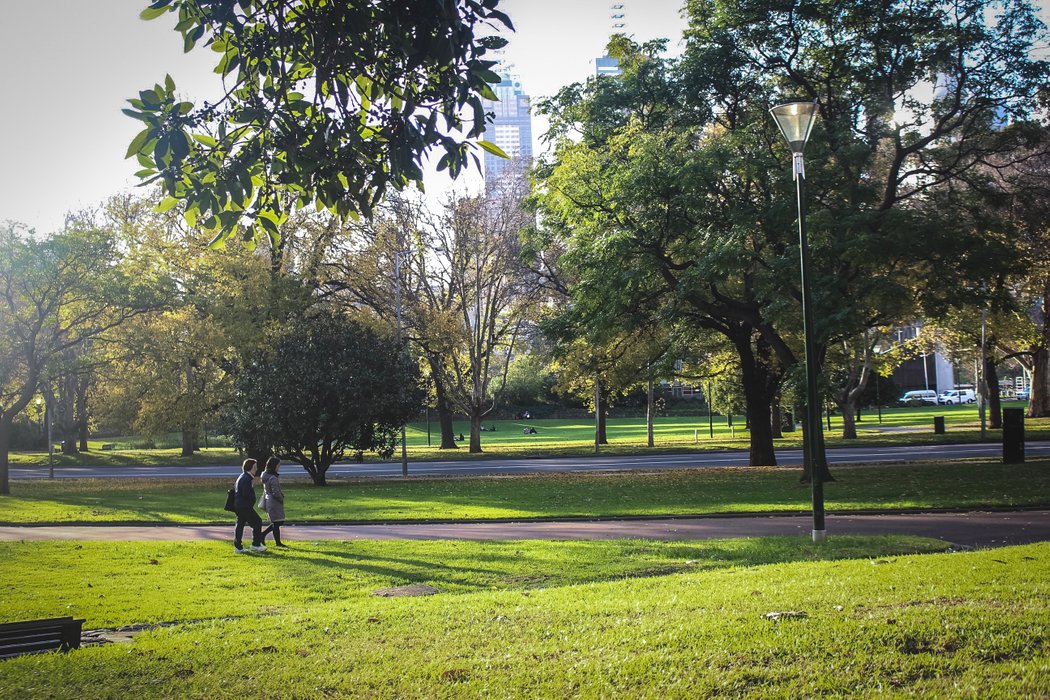 Cultural art hub
The park has four initerlinked sections: Alexandra Gardens, King's Domain, the Royal Botanic Gardens and the the Shrine of Remembrance, which covers a huge swathe of land. It's full of hills and lots of little pockets to explore; absolutely ripe for adventure!
The area closest to the city is dotted with benches, ponds and intriguing sculptures like this one: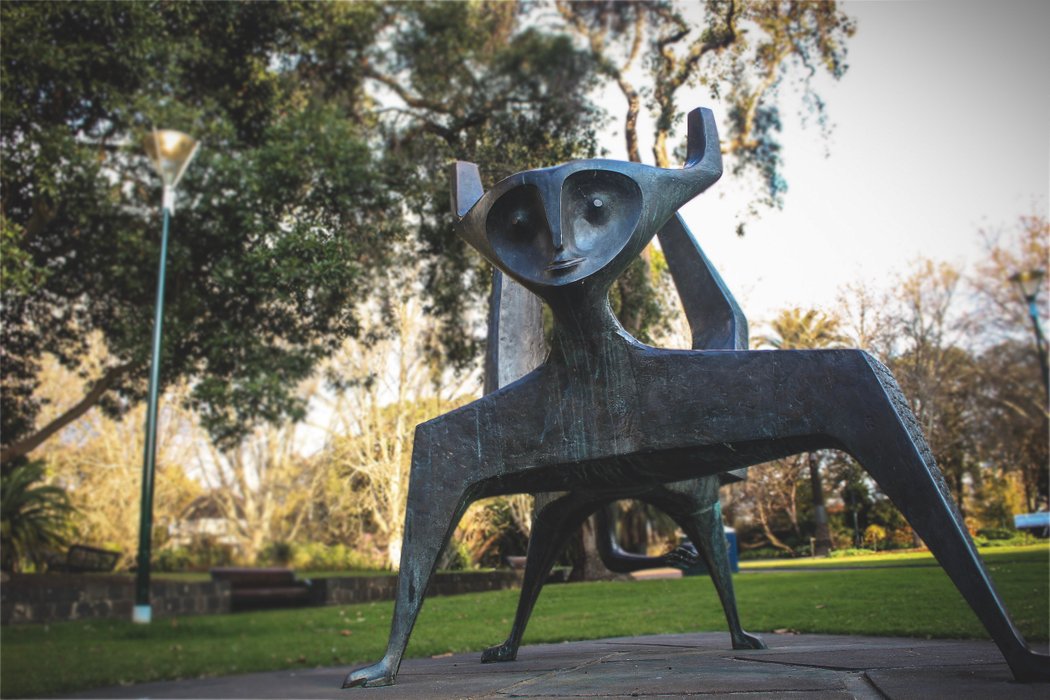 At first, I have to admit, my instant reaction to this sculpture was: 'What the actual f*ck?!'
It stands almost as tall as I do - though that's not really saying much - and its spindly legs look like they're about to spear me through the kidney! Until I saw its kind face, and the reassuring explanation that came from the plaque beneath it: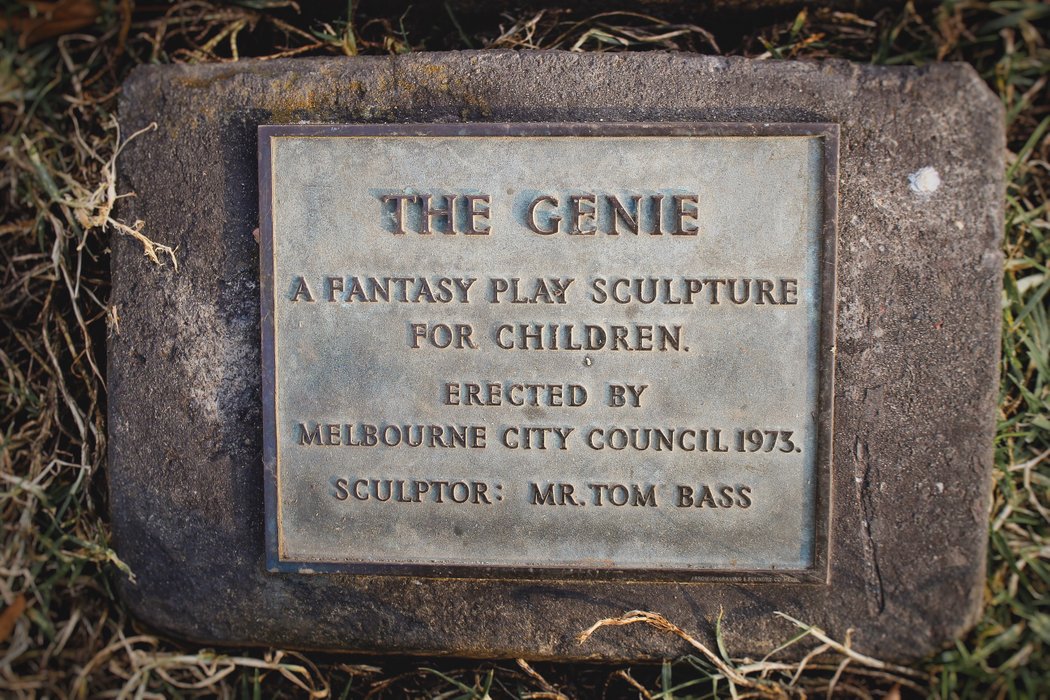 Other landmarks are more traditional, such as this majestic statue of Queen Victoria. Though, it strikes me as peculiar in another way; of the statues in England bearing good old Vickie's face, none of them were ever surrounded by very tropical-looking palm trees! To which I had to remind myself that I was actually on the other side of the world.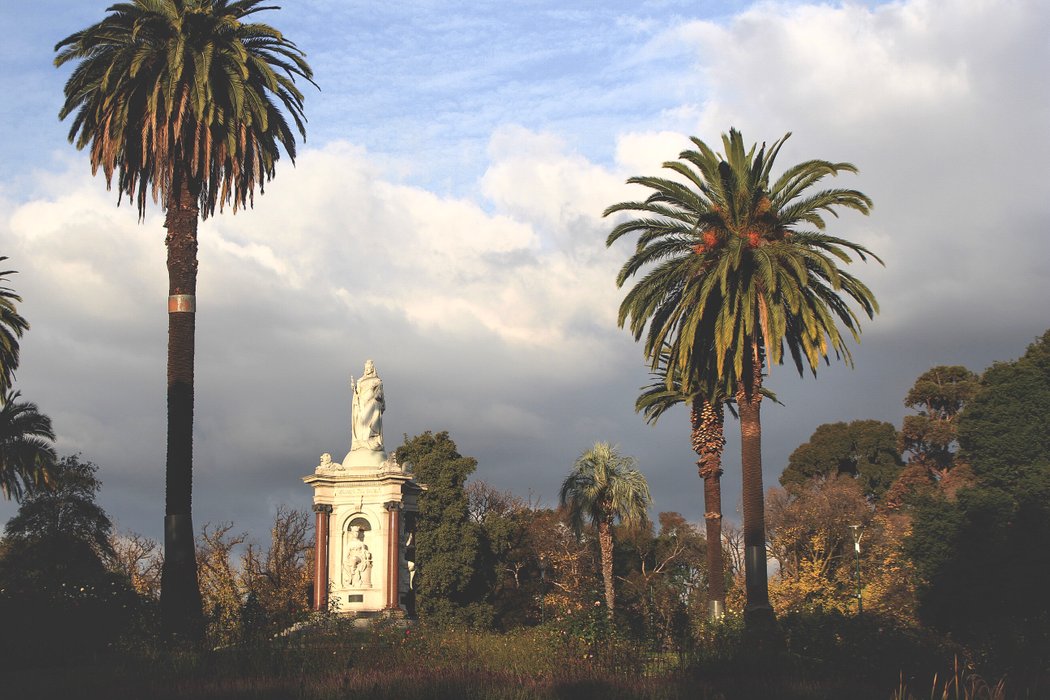 Flowers to fall in love with
Next up is the exquisite plant life the keepers of the grounds work tirelessly to maintain. I actually saw them at work, and was so pleased to see that unlike England, the grounds keeper team included women. Half of them in fact! As someone who (when I was an even tinier human) earned pocket money through landscape gardening jobs with my dad, seeing that was very encouraging.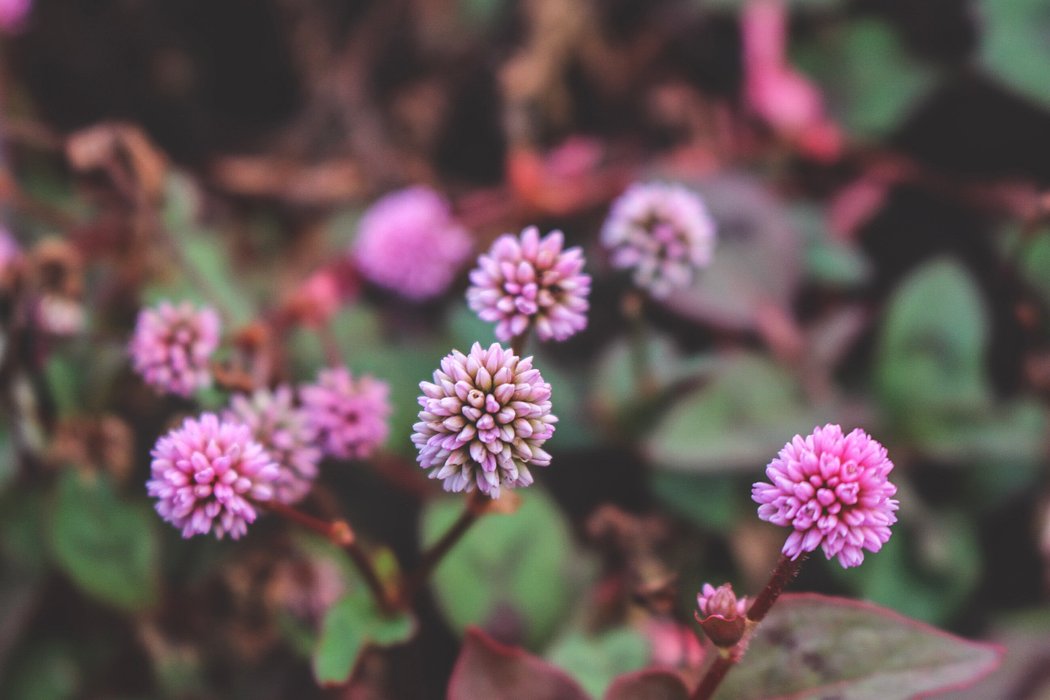 Pavilion heaven
Open air benches are great and everything, but what if you need to take shelter from the unpredictable Melbourne weather, or want to take your romantic date up a notch? You sit in a pavilion of course!
There's so many to choose from! Here are some of my favourites: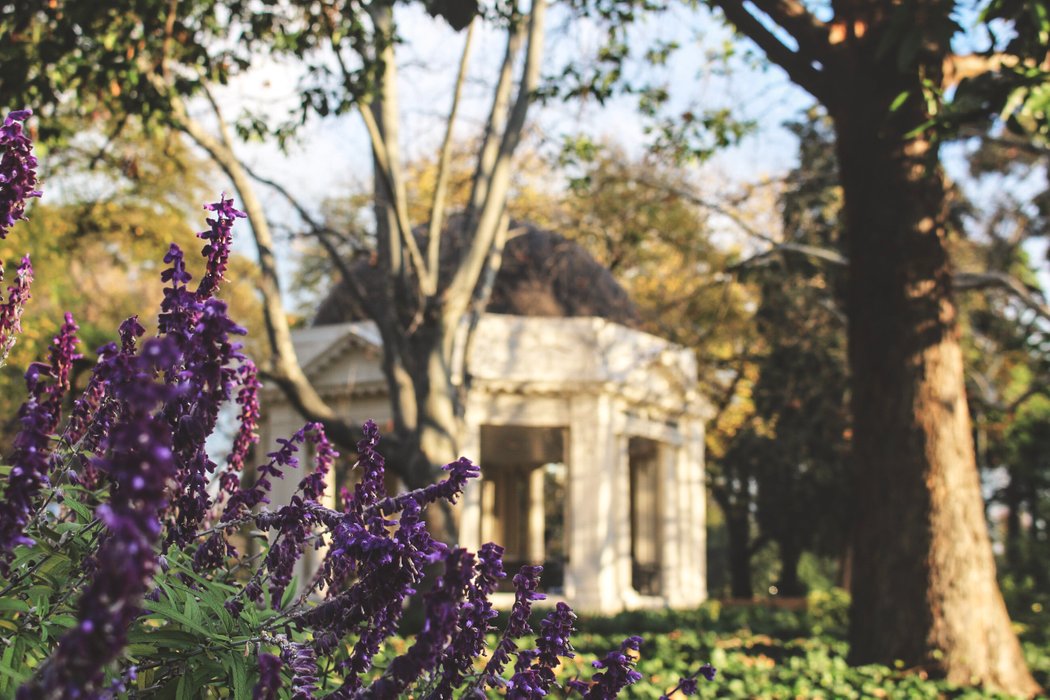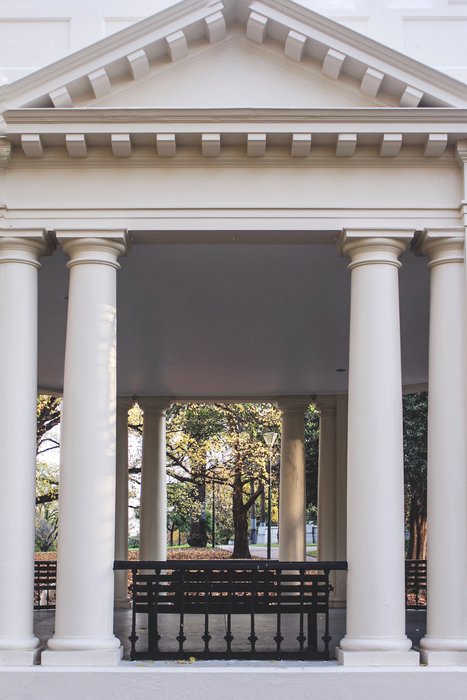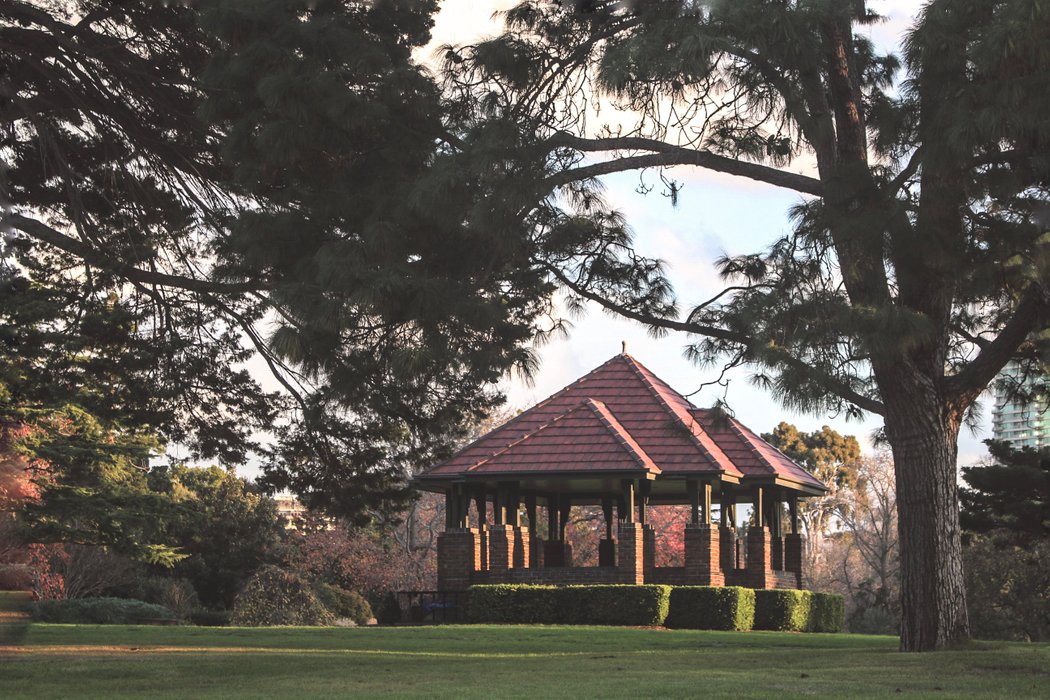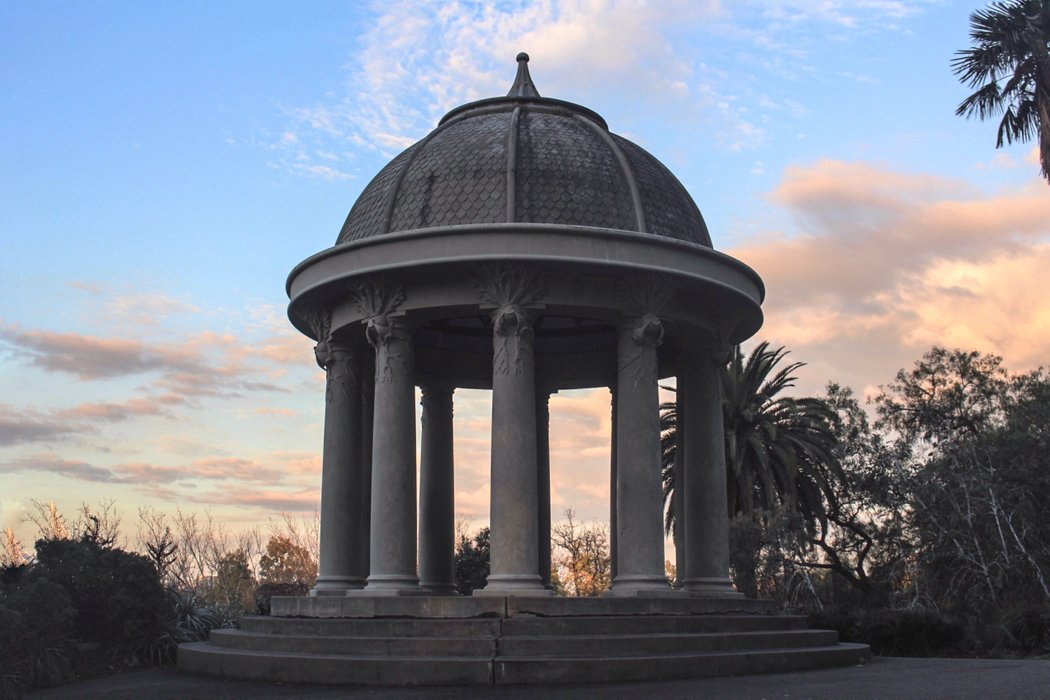 Music concert in the park anyone?
Tucked between two tiddly hills, was the biggest surprise of the entire park. Built in 1959, the Sydney Myer Music Bowl is an outdoor performance venue that can entertain 30,000 people! From mini festivals to performances by the Shakespeare Company, this is a truly innovative way to use the natural landscape.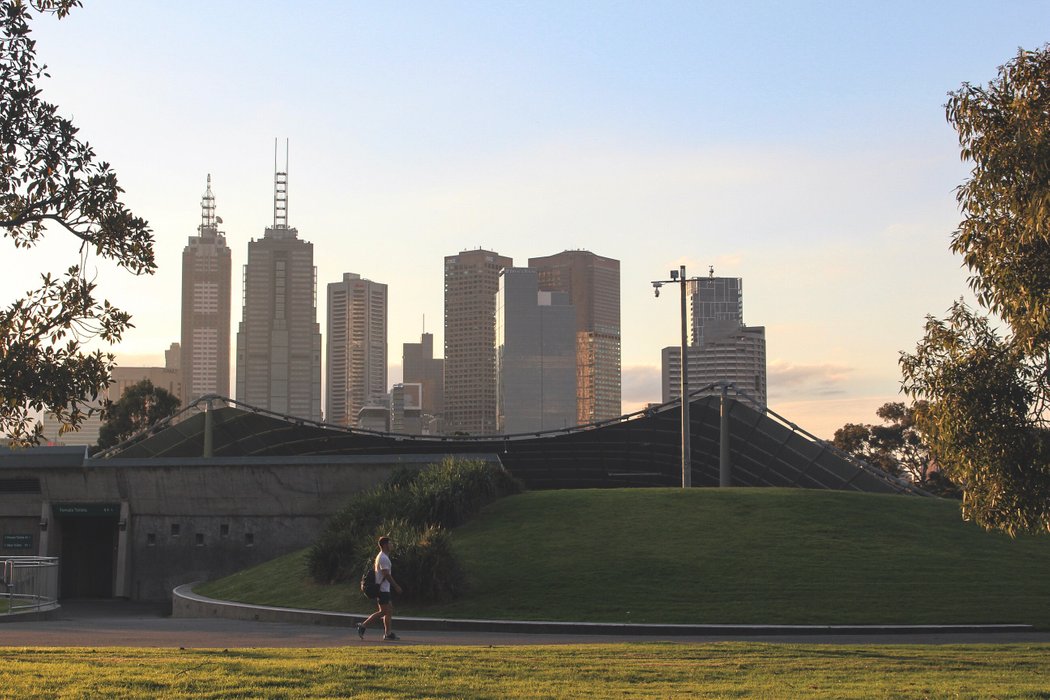 Side view of the Music Bowl

Fence mural of the Music Bowl
---
Other attractions
---
National Herbarium of Victoria
Containing 1.5 million dried plants, algae and fungi specimens, and a library of botanical literature and artwork,1 the herbarium is sure to be an educational experience for everyone!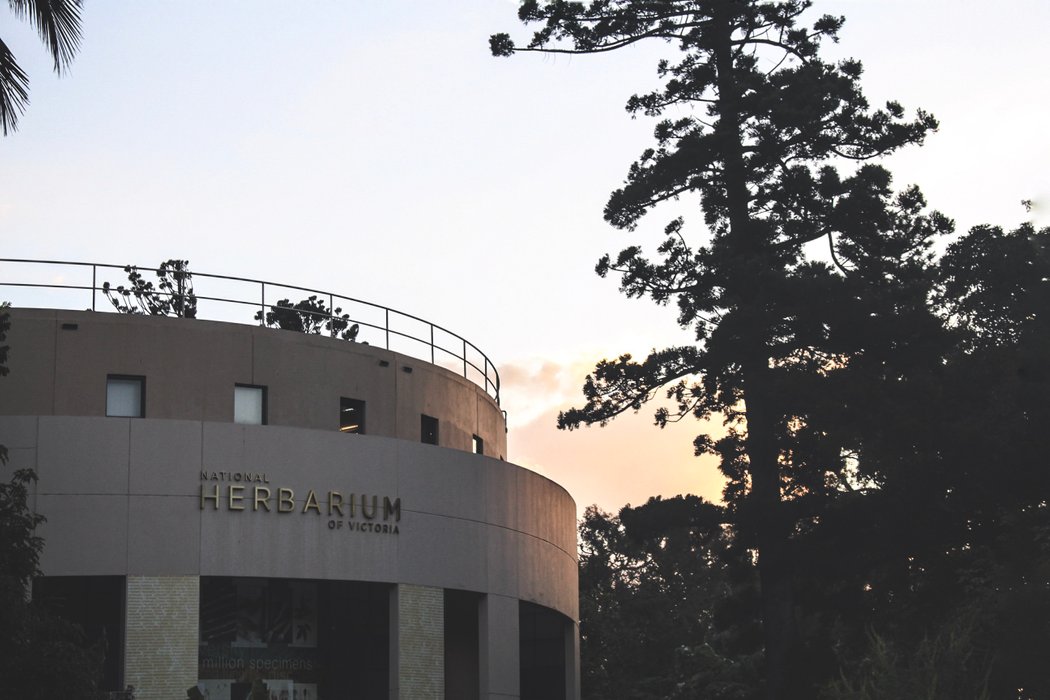 Despite being the official residence of the Governor of Victoria, tours are readily available. With its majestic tower bursting from the gated grounds, a peak inside these authoritative walls is extremely tempting!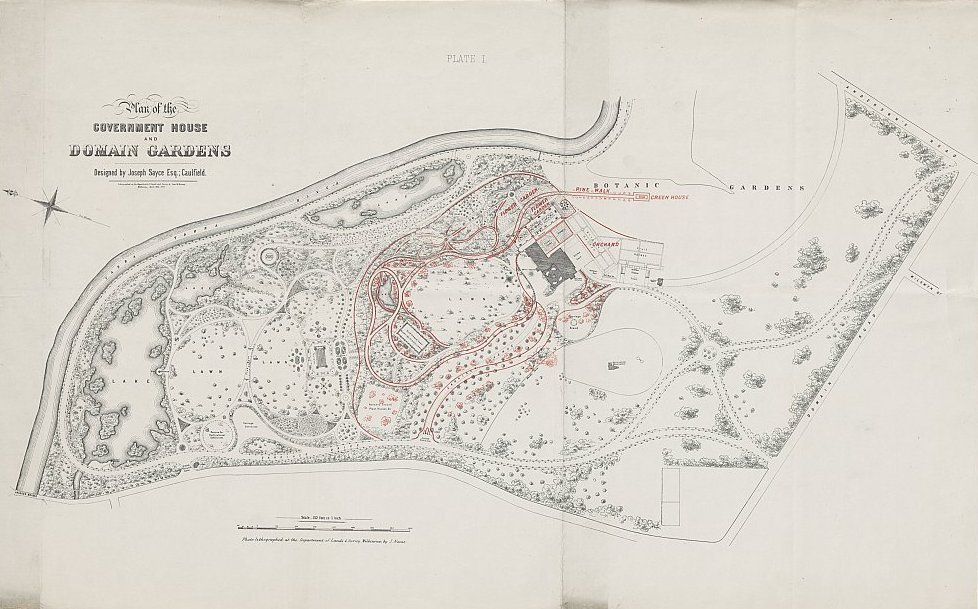 Original plans of the house and its grounds
Now the home of many weddings and private functions, this adorable little house is essentially a garden within a garden (the Royal Botanic Gardens), and is a must-see for anyone who adores a little whimsical setting that gives you warm and fuzzy feelings inside...while dreaming about Mr. Darcy...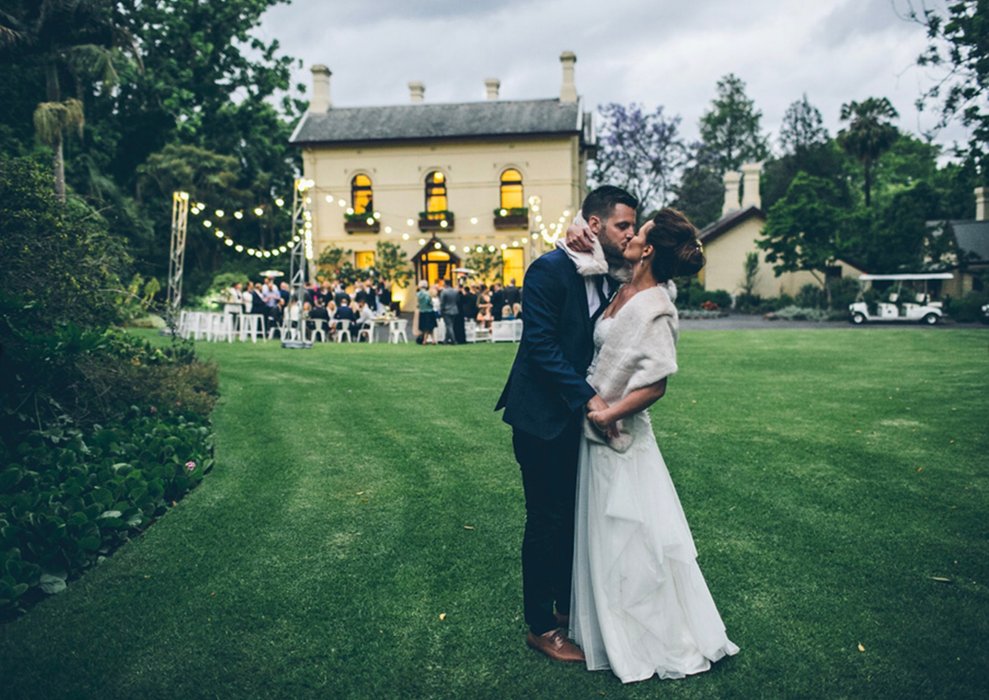 Source
There's also the War Memorial, but that's a whole other post!
Until next time,
Lali
@thewam
---
Feel the love
If you've enjoyed this post please follow, upvote, comment and/or resteem. I am but a fledgling minnow lost in the steem ocean!
---
Have you been to Melbourne's Gardens?
I can sense that some of you have been here and have a favourite spot I haven't mentioned, do share it with us!
---
Other posts you might like
Day trips near Melbourne, Yarra Ranges: forest bathing and wine
Colonial Tramcar Restaurant Melbourne
Don't get ripped off! Get paid correctly in Australia on a working holiday visa