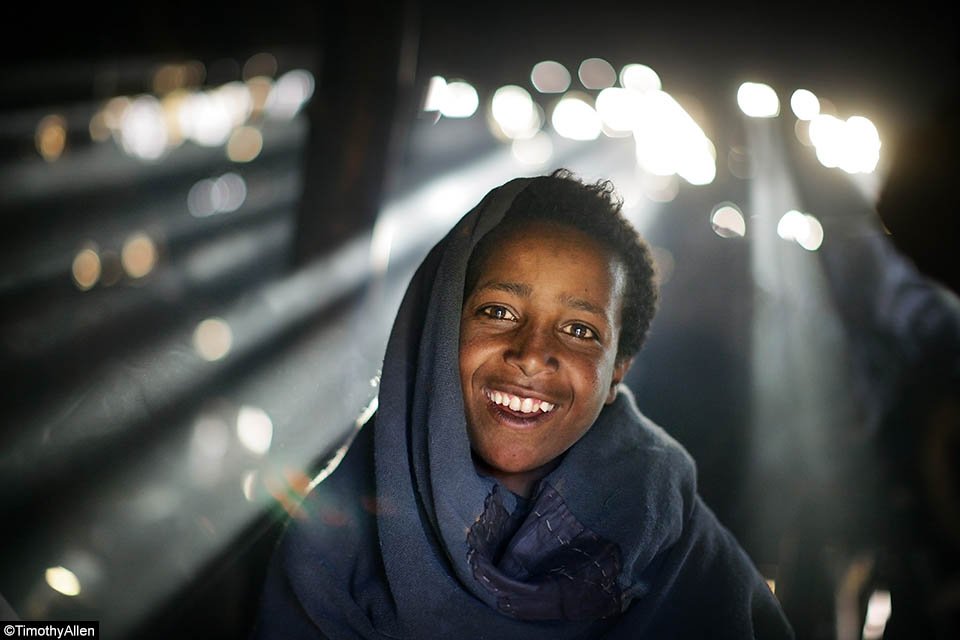 This is 12 year old Ethiopian mountain farmer, Dereje (pronounced Derejay). He was the main character in a BBC film that I worked on a while back.
His family's farm is located high in the Semien Mountains where they grow barley on the locality's steep sloping hillsides.
As the family's crops near harvesting, it rests upon the shoulders of Dereje and his younger sister Maaza to defend their fields from feisty crop-raiding Gelada baboons, a duty that regularly requires them to spend days and nights alone away from home in order to stop these early rising primates before they strike.
The formidable Gelada Baboon
Like many isolated places that I have visited around the world, one particular moral and philosophical dilemma has produced a fair bit of tension between the indigenous local farming residents and environmental conservationists who wish to protect baboon numbers from decline.
As a result, Dereje would be prosecuted if he were to kill an animal defending his crops, so he resorts to scaring them off with a stones and a slingshot instead.
Here is a short clip from the film...
. . .
This, my second trip to Ethiopia with the same film crew, was a particularly memorable experience for me. The simple reason for this was the lovely people we met there. Our time was spent with just one family in a very remote settlement, a long way from the nearest road, high in the mountains.
For the most part the children of the family became our guides and allies in this harsh terrain and it was their story that we ended up telling.
One of them was this 5 year old girl called Maaza.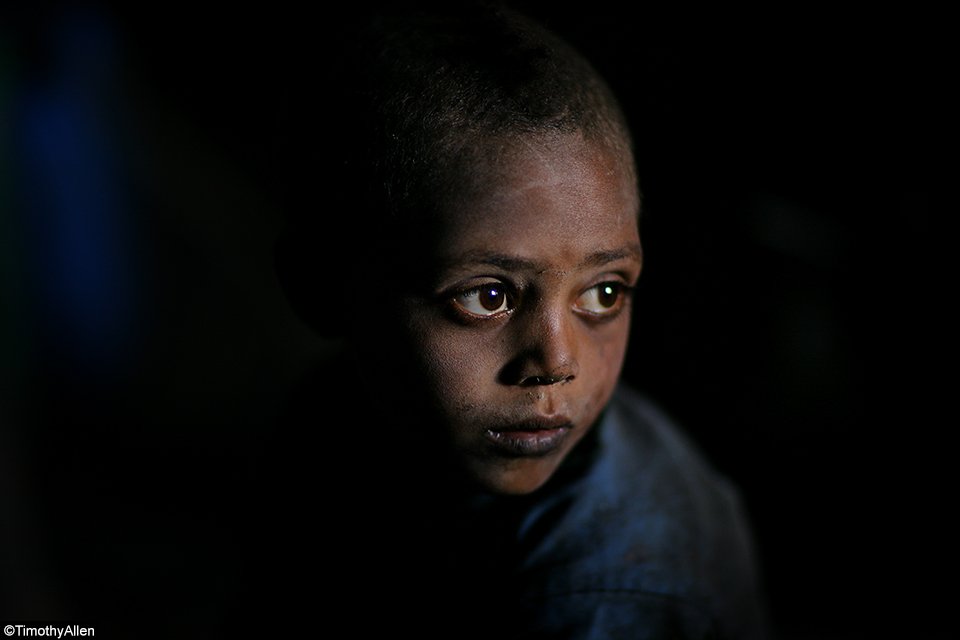 Maaza had three things she could call her own. Her blue dress, her necklace made from white string, and her green shawl that she slept under at night. Her days were spent looking after her little sister and herding the family's goats around the mountains.
At sunset, if she was too far from home she would sleep in a cave that she knew with the animals.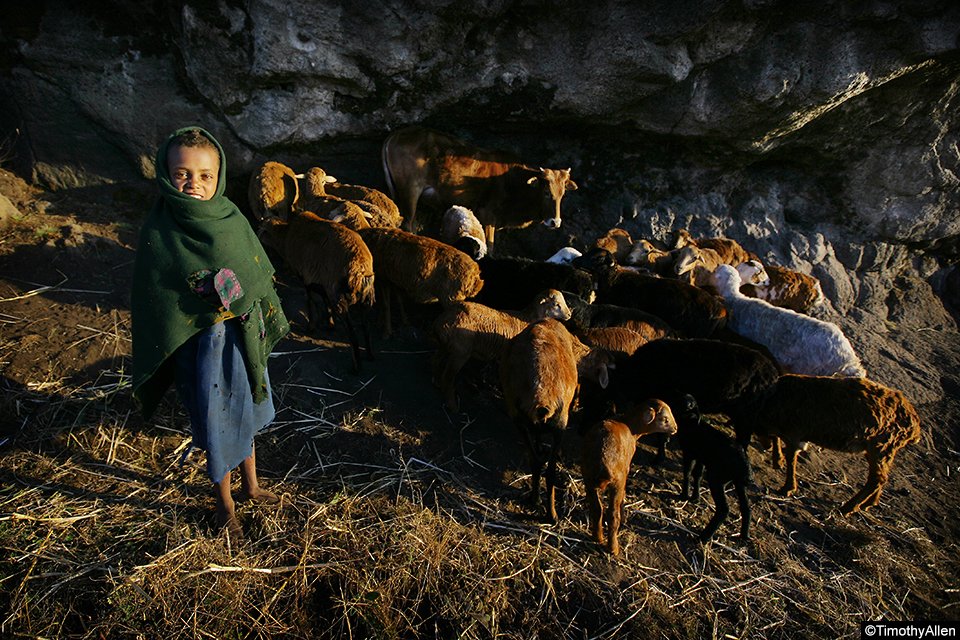 I really enjoyed spending time with Maaza. We chatted a lot. Neither of us understood the other's words, but we laughed loads. One day I asked Zablon, our Amharic speaking fixer to ask her what her most favourite thing was that she did during the day. She said that when she knew the goats were safe, she loved to make toys from the soil. Sometimes she pretended she was making bread like her mother, and she enjoyed that the most.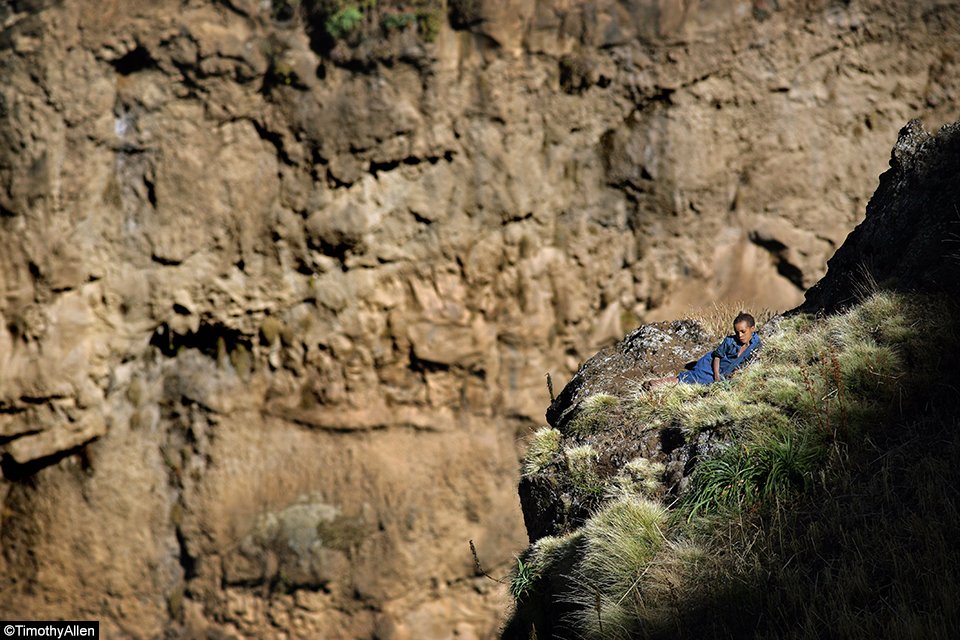 . . .
Over my years of travel I have met many young children like Maaza. These encounters have profoundly influenced the ways I bring up my own kids as well as inspiring me to want to be a better person myself.
This is something for which I am truly grateful.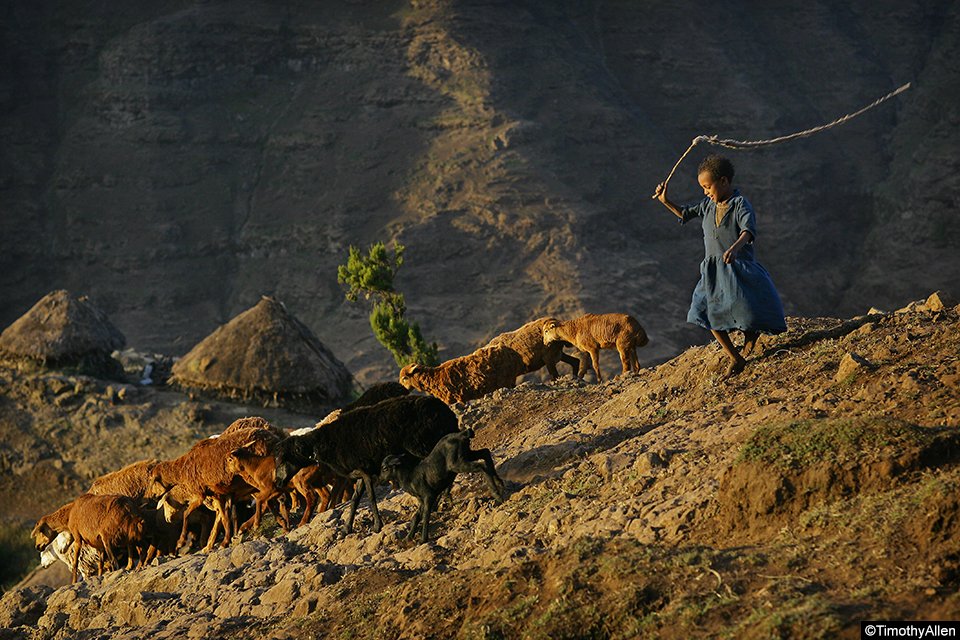 Inspiring and a joy to be around
. . .