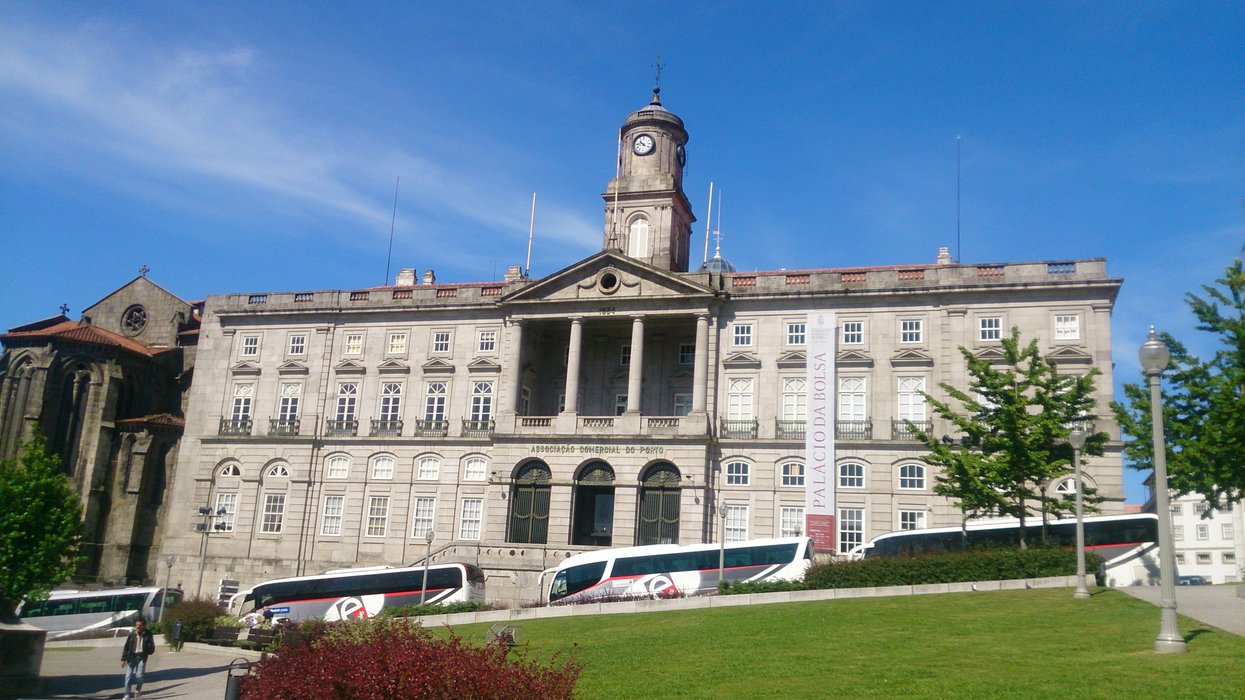 In day 10, I visited Stock Exchange Palace first. The Stock Exchange Palace is a historical building in Porto, Portugal,which was built in the 19th century by the city's Commercial Association in Neoclassical style. Now it has been designated World Heritage Site by UNESCO.
在第十天,我參觀了證券交易所宮。它是由該市的商會建於19世紀,新古典主義建築。現在它也被聯合國教科文組織列定為世界遺產。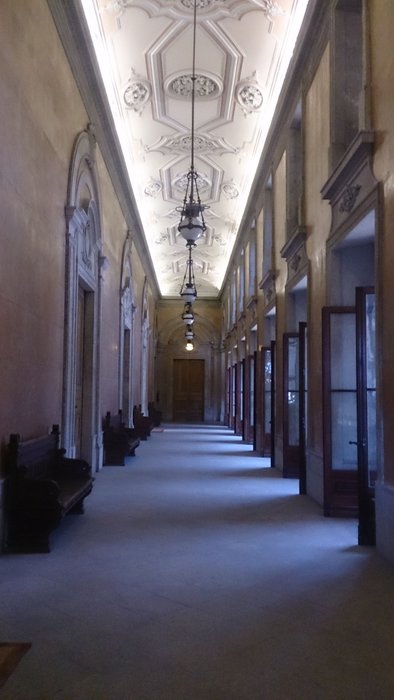 The central courtyar is covered by a large metallic, octagonal dome with glass panels, whihc feeled like in a zoo...
中央庭院覆蓋著巨大的八角形金屬穹頂,感覺就像在動物園內...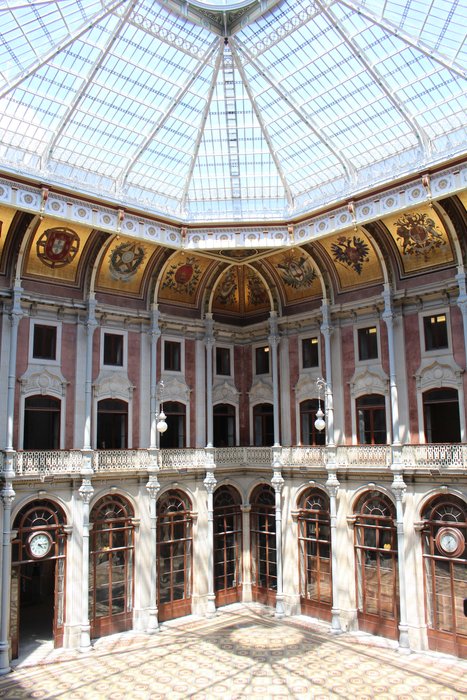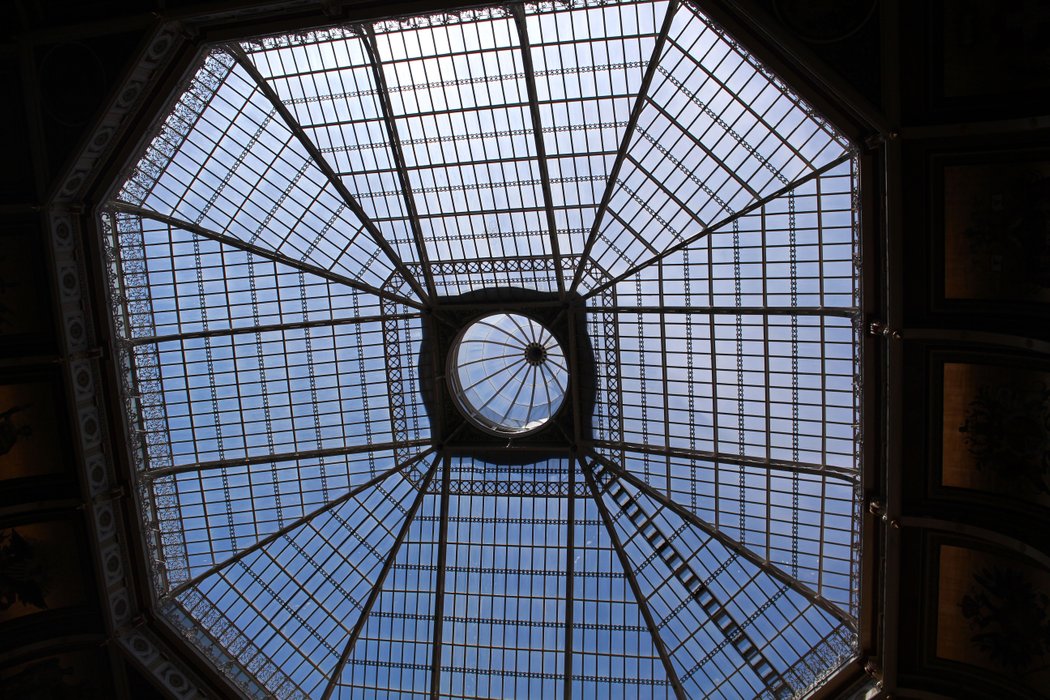 Then lower part of the roof were painted coats-of-arms of Portugal as well as the countries with strong commercial relations with Portugal in the 19th century.And I can just recongnize some of it...
天花的底部裝飾著葡萄牙以及在19世紀與葡萄牙有商業關係的國家的國徽。我只認得一小部份...
In the palace, everthing is decorated so elegant. There are several rooms in palace, each room had differrent style.
在證券交易所宮裡,所有東西都被裝飾得很優雅。這裡有數間不同的房間,大家的裝飾風格都各有不同。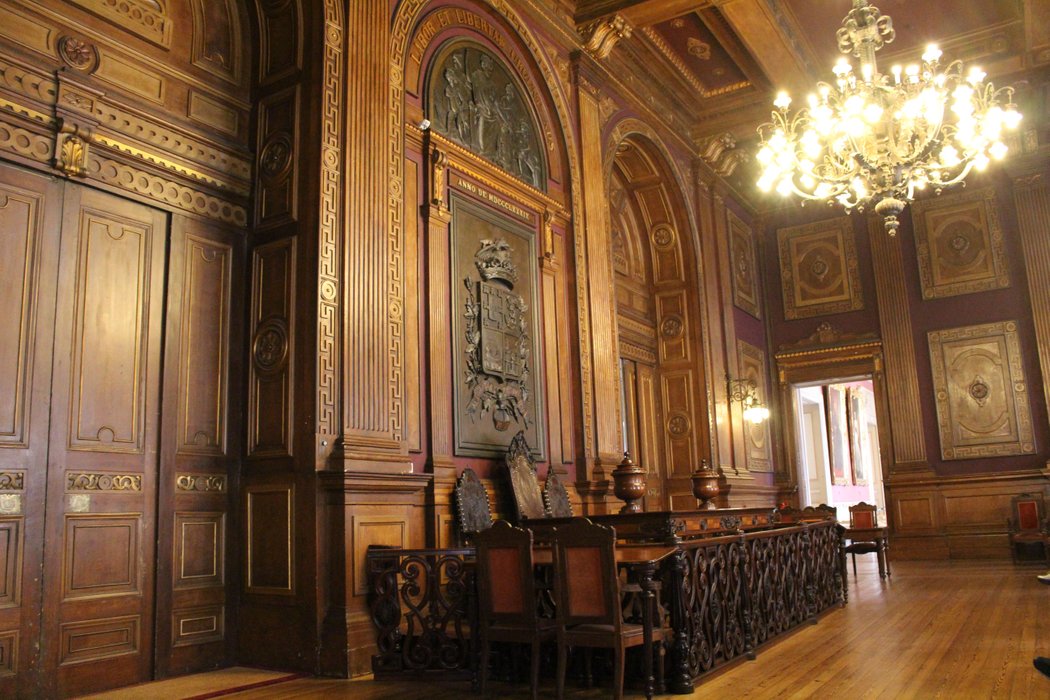 The most astonishing room was absolutely the Arab room. The arab room is built between 1862 and 1880.The room was decorated in the arabic style,with repeat Geometry figure with clourful glass window.
而最令我驚嘆的是阿拉伯房。內裡冠冕堂皇,天花和牆身都鋪滿了重覆的幾何圖案。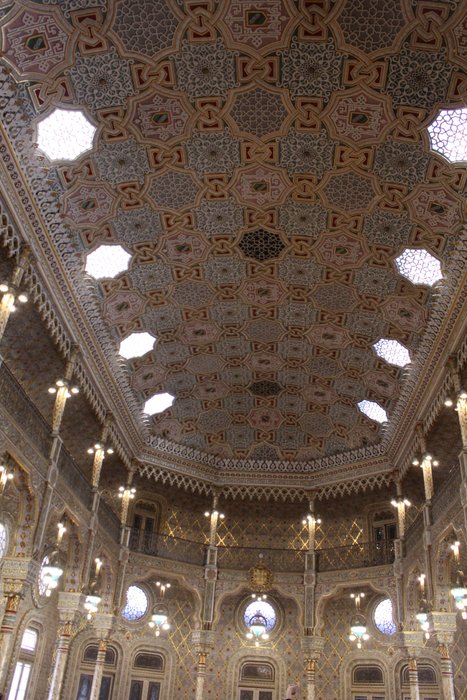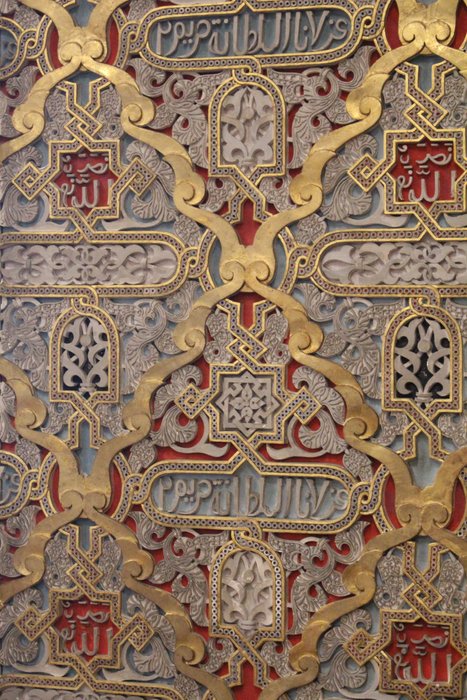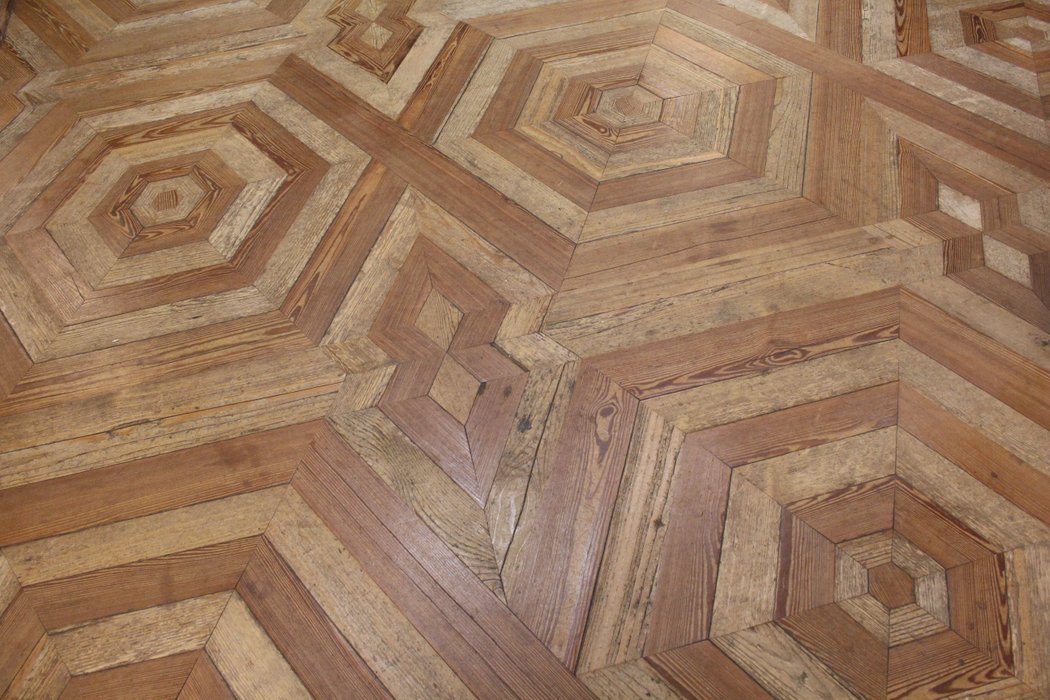 After that, I took a historic trem to visit the city.
之後我坐了電車去遊覽整個城市。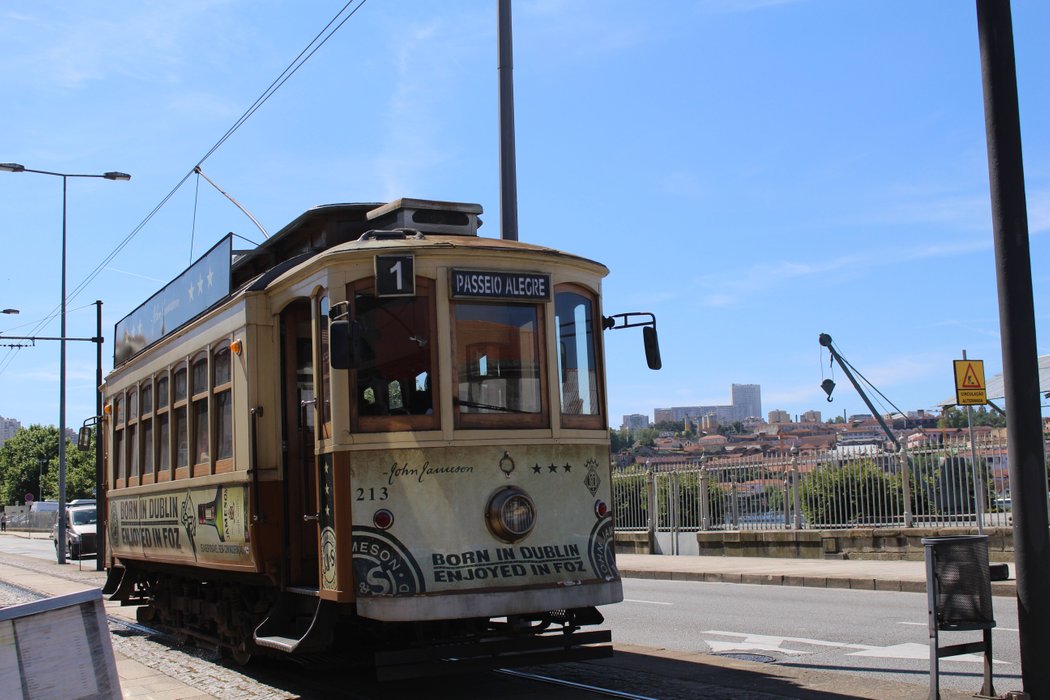 Since Porto is a coastal city, so I have to visited the beach! Then I came to Matosinhos Beach.The Matosinhos beach is the largest beach near Porto city. Although I can't swim, but it is worthy to watch the view of the sea.I have never seen the whole horizontal line of the sea. And this is my first time to watch the Atlantic sea. And I would never forget it : )
因為波圖是海岸城市,所以我當然會去海灘!所以我遊覽了馬托西紐什海灘。它是波圖最大的海灘,而且鄰近市中心。雖然我不懂游泳,但坐下來欣賞一望無際的水平線就值回票價。這也是我第一次看見大西洋,使我畢生難忘: )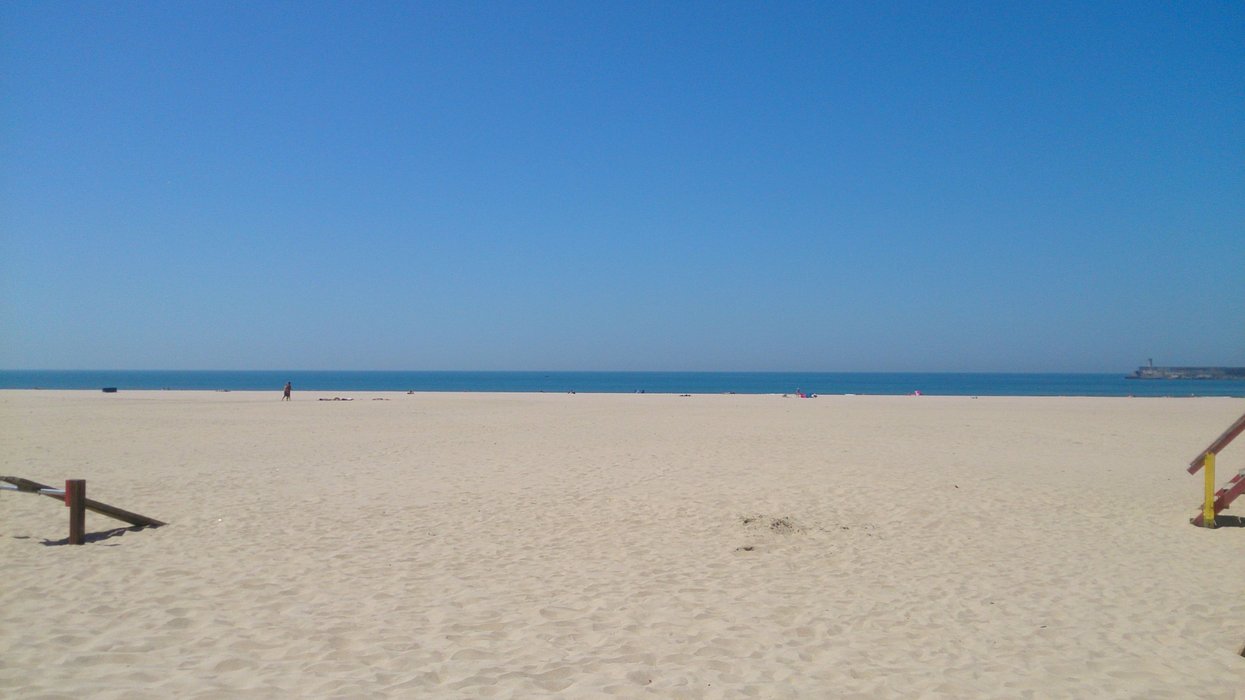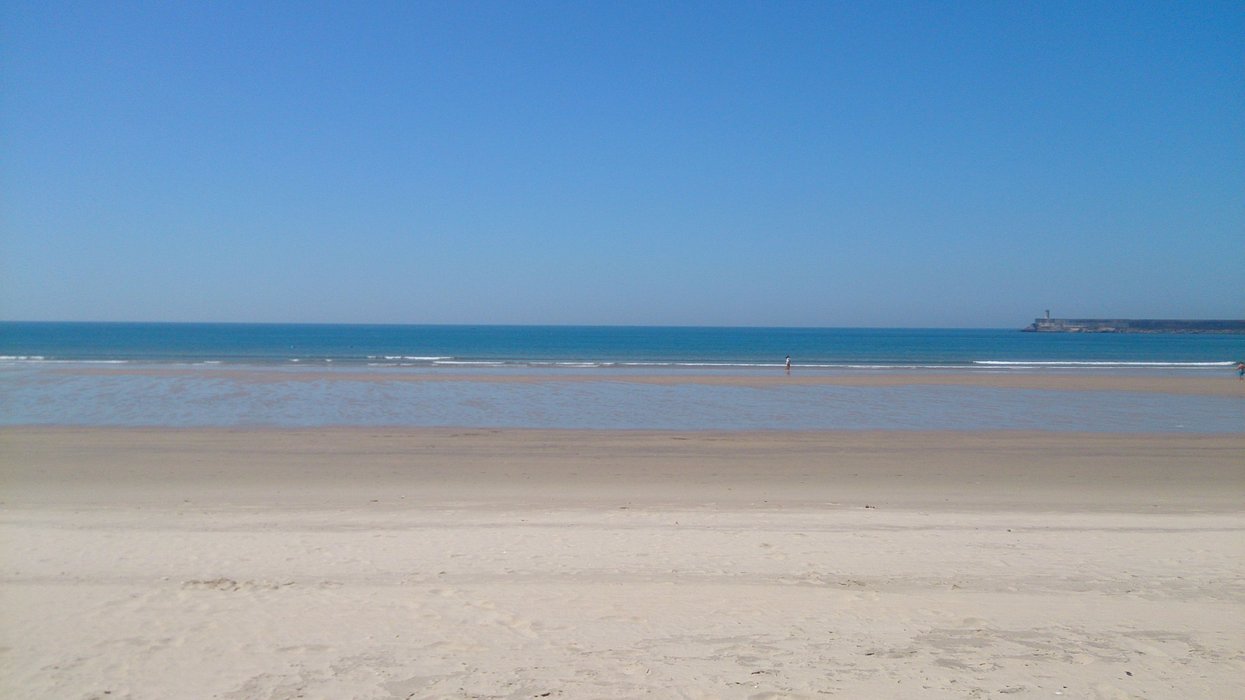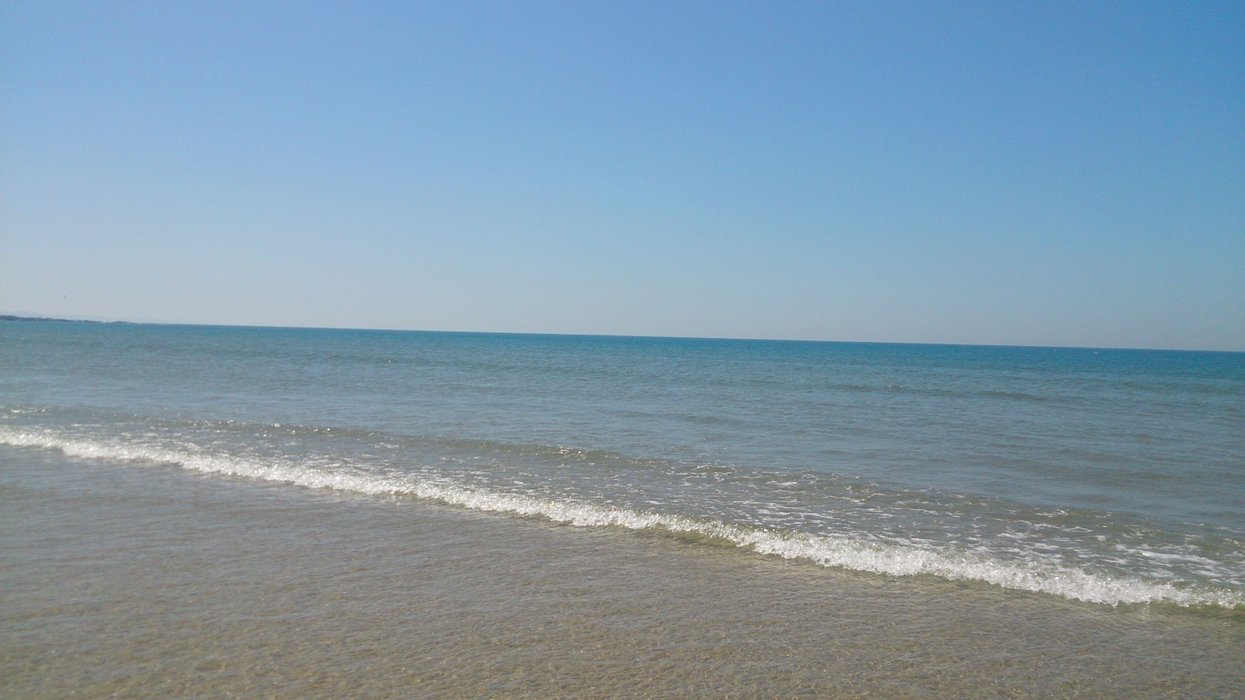 And when I went south further, you could saw the port Castelo do Queijo, whihc mean the cheese castle in English. And actually the castle was built close to the cost with flat and short outlook, so it is regarded as a box of cheese ....
當我往南走,便看到一座城堡。這座城堡被稱為「芝士城堡」。因為它臨近海邊,扁平及矮小的外形就像一顆芝士一樣...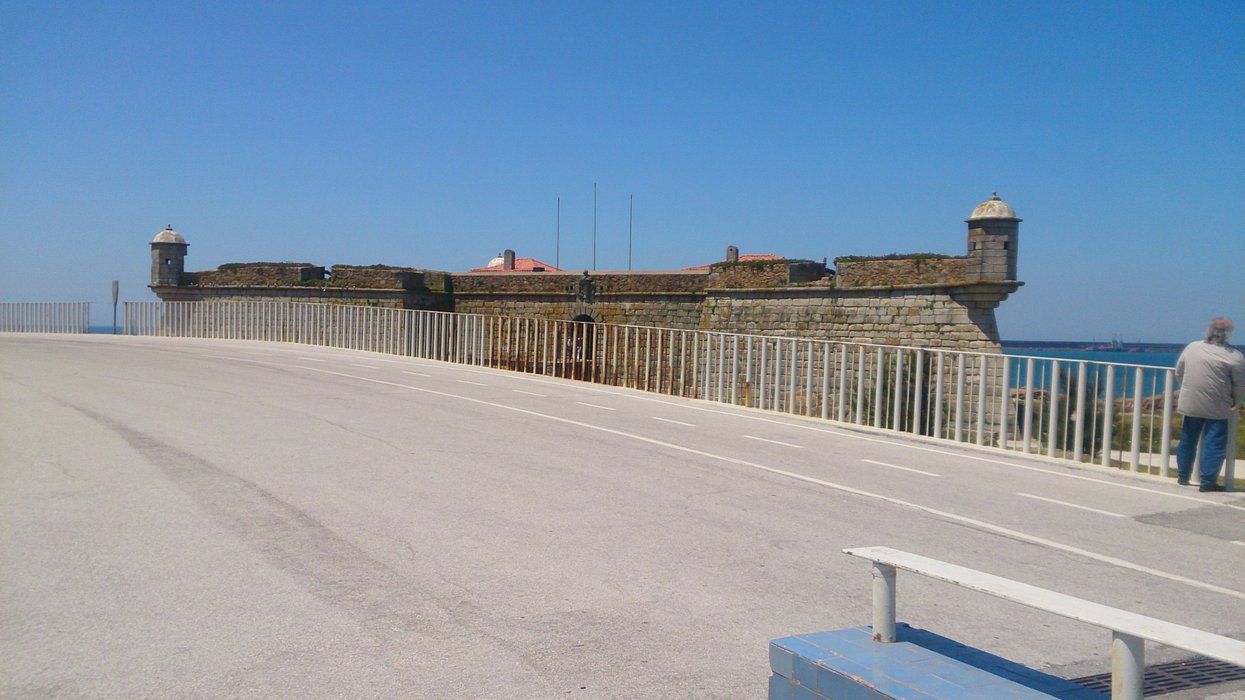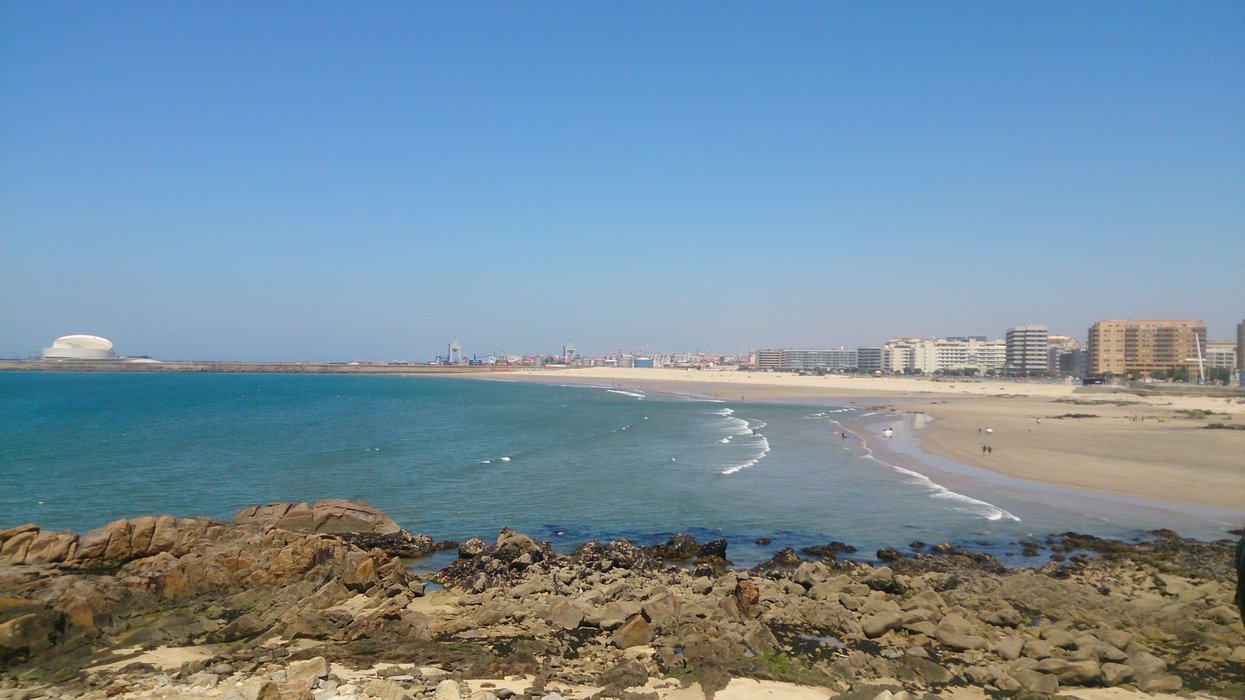 That's end of my Day trip 10. In the next day, I would visited the Winery of Porto, which is also my last day in Porto.
這是我在第十天的旅程。在下一天,我會參觀波圖的酒莊,也是我最後一天大在波圖。