Štefánik Observatory on Petřín Hill was inaugurated in 1928. It is named for Milan Rastislav Štefánik (1880-1919) an astronomer, diplomat and politician, and co-founder of Czechoslovakia.
Under the main wooden dome, a ca. 1906 double Zeiss astrograph is still in use today in pretty much its original condition. It has two lenses, one of eighteen centimeters and one of twenty one centimeters, with a mount designed for astrophotography.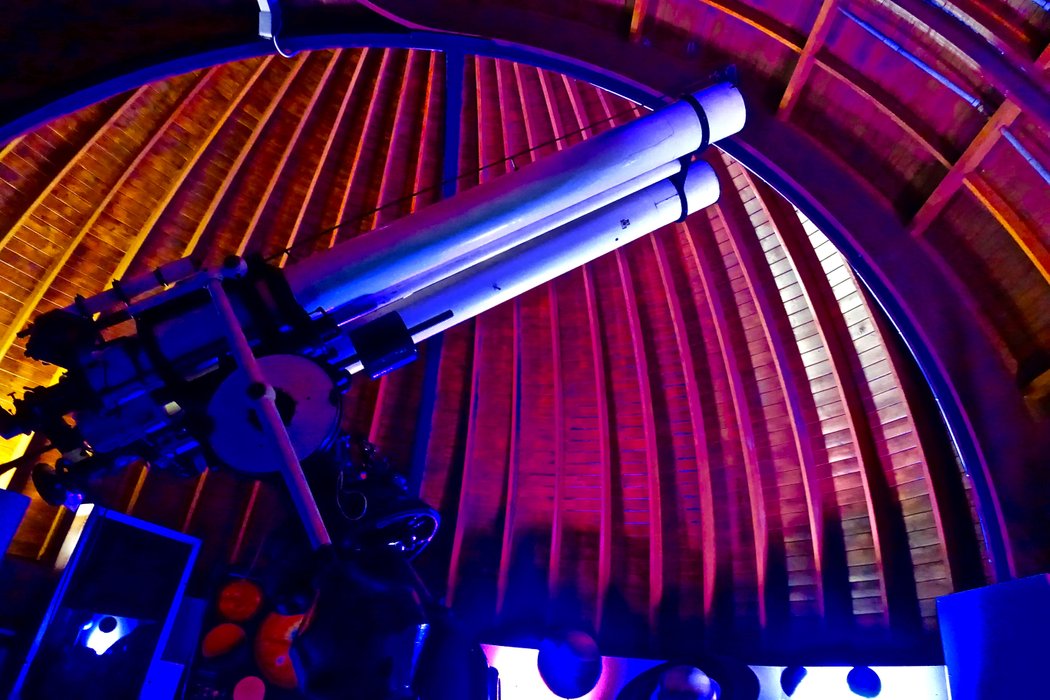 It was built for Viennese merchant and amateur astronomer and selenographer Rudolf König (1965-1927) and was moved from Vienna to Prague after his death in 1929 when his widow sold the instrument to the Bohemia Astronomical Society.
From the private observatory on top of his house (!) König photographed and mapped the moon, conducted observations of comets and star clusters, and calculated the precise position of 8000 astronomical objects. Not bad for an amateur, and the König moon crater is deservedly, named after him.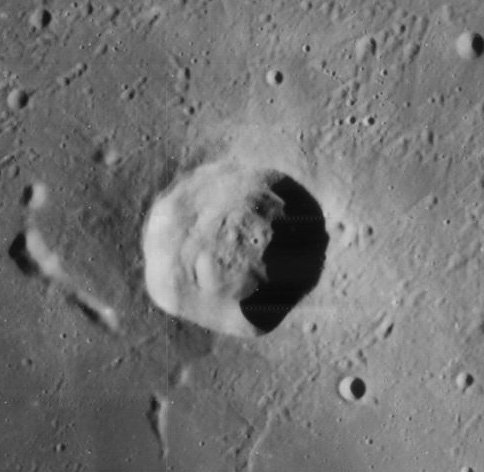 Image by James Stuby based on NASA image.
Considering it was privately owned, it is an instrument of some consequence. It weighs five and a half tons, and its total height is fifteen meters, half of which is reaches below the floor of the observation platform. lt was moved from Vienna to Prague in 1929 after König's death.
It is still in use today in pretty much its original condition and despite its old age, the manual controls are smooth, as I tested out myself when I cranked it up and down.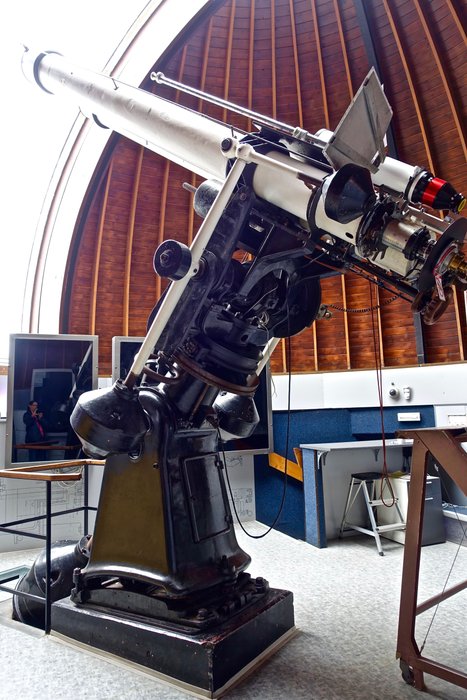 The sky was overcast the day I visited, so I couldn't see the craters of the moon or any distant galaxies, but I did get a great view of Petřín Tower 😬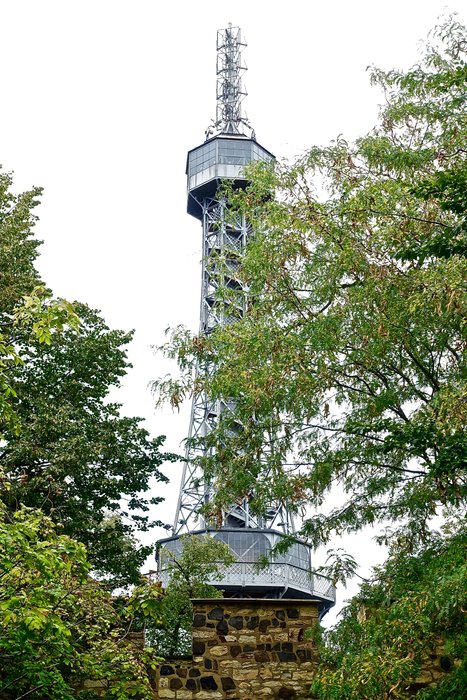 By the way, Petřín Hill is a fun ride up with the funicular. Not to be missed!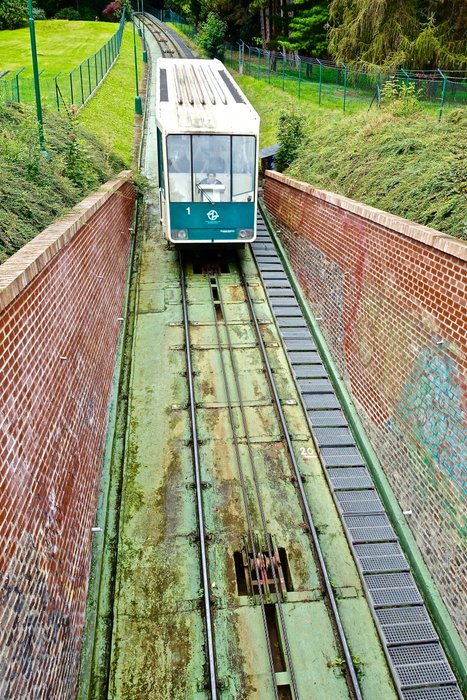 All the photographs, unless stated otherwise, are mine. I have submitted and will continue to submit some of them to the @czechglobalhosts Photo Challenge. In this post you are getting the perspective of a tourist. If you are interested in all things Czech, I encourage you to visit @czechglobalhosts for an insider's view and regular Travel Tips, and to enter your own photographs of your travels to that beautiful countries as well as enter other world-wide travel photography contests. So if it's something you are passionate about, you'll love the blogs, the contests and the photographs of fellow Steemians. By the way, this plug is unsolicited. It is my way to say thank you to @czechglobalhosts for providing a forum where I can relive my trip all over again.
Thank you for visiting my blog. If you have enjoyed it, feel free to follow, upvote and resteem, and stay tuned for the next installment of Czech Gallery!