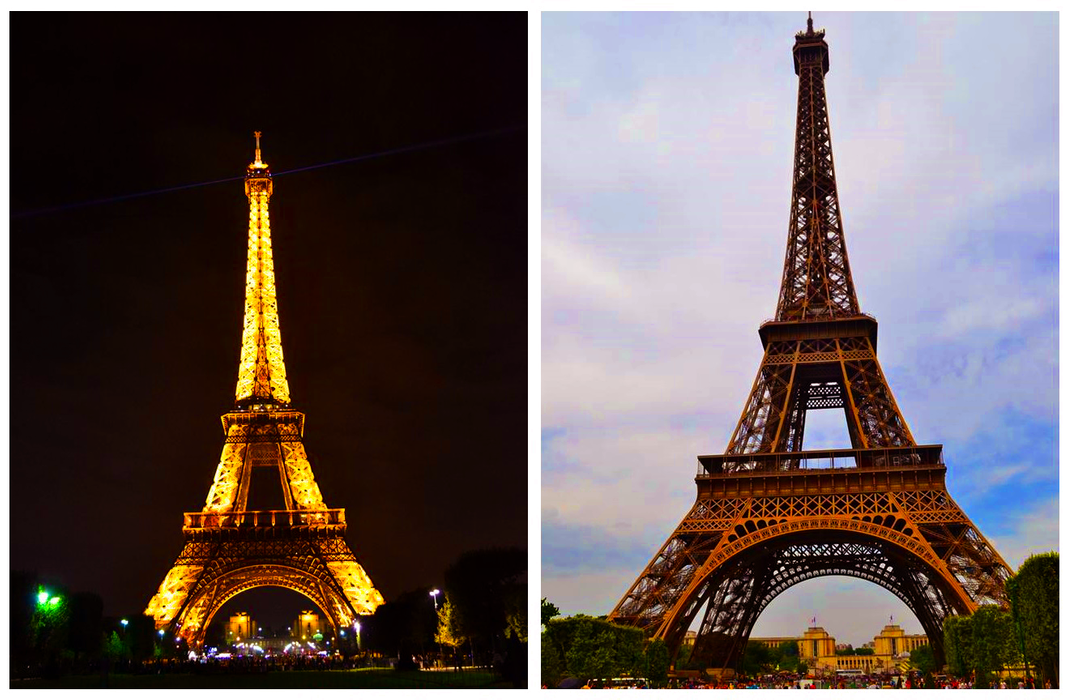 Greetings to all steemians! Today, I will show you my first trip in some region in Northwest of France.


It will be almost 4 years since I arrived in France. And I realized it's the first time I've been so far away from home, the Philippines. I had already spent 3 years in Japan, but at this time it's been 4 years that I'm in my new country of adaption. I will share some of my first trips here with my husband a few years ago. We spent our holidays in Normandy. But first, we visited Paris to take a glance of "Eiffel Tower" and "Champs Elysees". We slept in my mother-in-law's residence close to Paris. Then before going to bed, we went to greet the Eiffel Tower during the night with it's sparkling dress. We are from the north of France so staying closer to Paris is better to get closer to our first destination.
Rouen Cathedral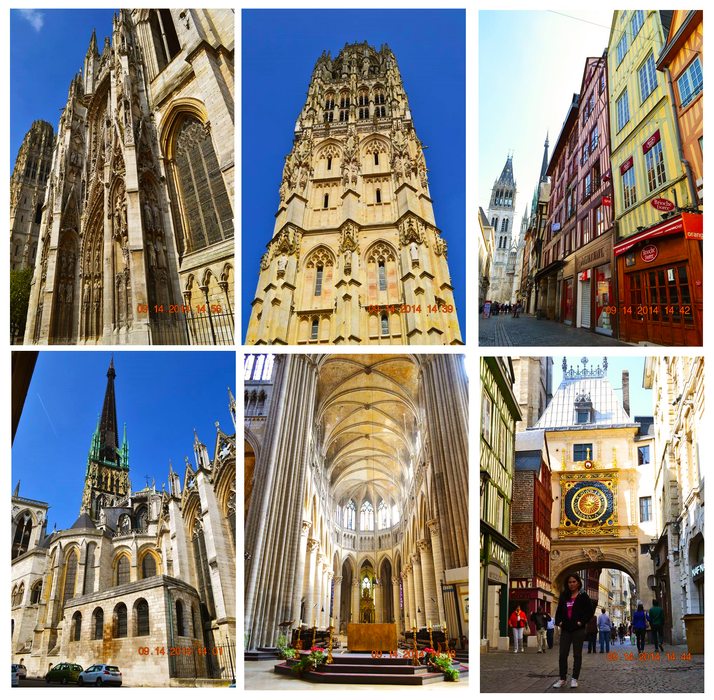 The day after, were ready to leave for our first day. A few hours of roads awaited us and several visits are scheduled. From Paris to Rouen, it took about 1 hour and 30 minutes, 130km to travel by car. We arrived in Rouen at the end of the morning. After a quick stop over, we visited the "Cathedral of Rouen". Beautiful cathedral which was almost completely destroyed during the Second World War. I admire the gothic architectural design which catches the attention of several tourists. This Cathedral was already existed during the 14th century and renovated many times. The interior was stunning by its design, the stained glass, nave, transept and some paintings. I've noticed some tombs of several influenced people inside the church. After visiting the church, we strolled around the city close to the church with their traditional structure and roads that was built during the Roman time.
Cliffs of Etretat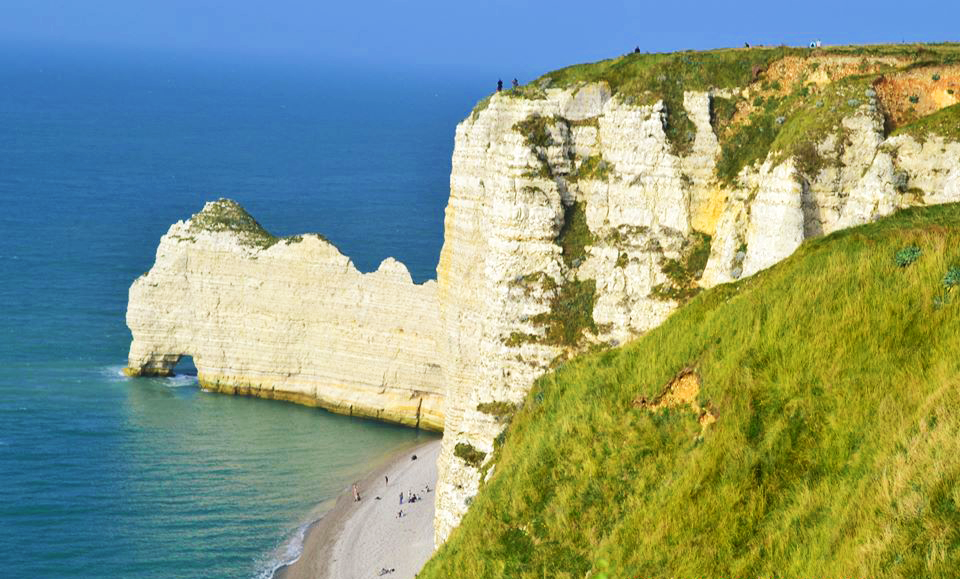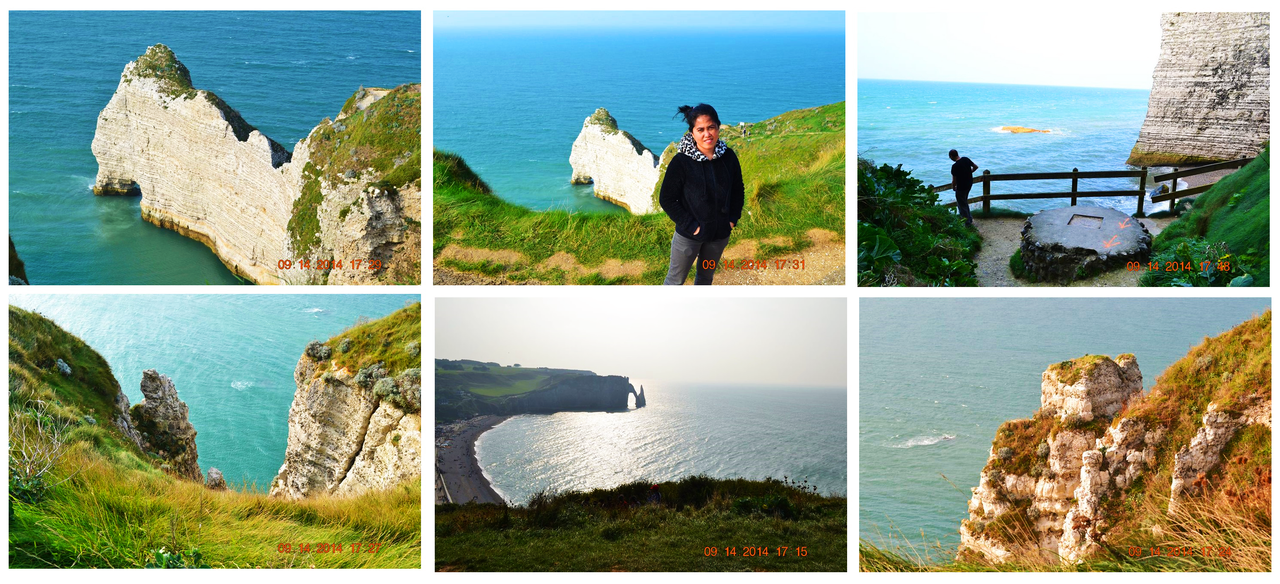 We took the road to our next destination "Etretat" located in the upper Normandy coast side. It's 85 km from Rouen which took 1 hour and 15minutes to travel. In the middle of the afternoon, a little bit windy but enough to make me shiver (my husband used to it, but I came from the Philippines always warm lol!). Etretat is famous for it's white cliffs and noticeably the arches formed by over time. The view is really breathtaking and magnificent natural design. This tourist spot is free admission. You can stroll around the beach but beware of the restricted notice during high tide. We strolled at the top of the cliff then followed a small way down to the sea level. it's easy to go down but going up was hard lol! We saw a cellar but the tide began to rise and the water started to entered the cellar, so we decided to go back at the top of the cliff. A small chapel was built at the top of the cliff and you can visit the town as well. Perfect site for nature lover.
Port d'Honfleur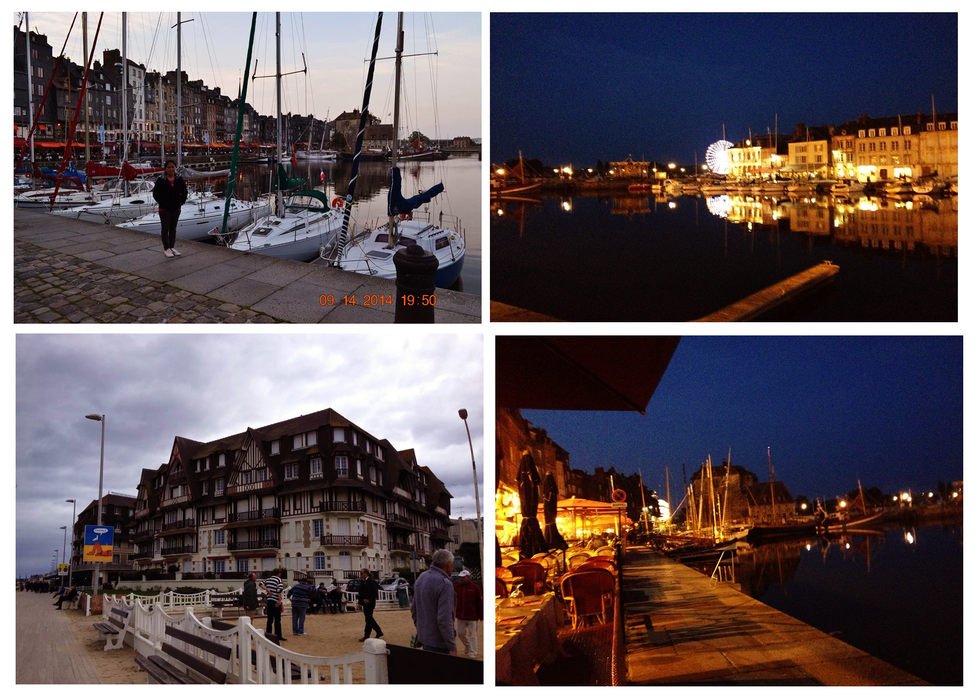 Our next destination was in Honfleur located in Calvados department in Normandy which took 48 minutes only to ride. Honfleur is a beautiful little old fishing port, typically French. My husband often came there when he was a child and stayed to his grandparent's resthouse. I loved this place. And every time we go back to Normandy, we made it a habit to go there! Along the port has several restaurants that mostly serves their fresh seafoods. I love their seafoods and we usually accompanied with apple cider sparkles which contains 3-5% alcohol only. Apple cider was originated in Brittany and Normandy France. In french tradition, apple cider often pour in a clay cup known as "Bolée" or a small clay bowl in english, and ususally accompanied by crêpes and galettes. After having our nice meal, we took a chance to strolled around for digestion. A small church was built long time ago in this small town and the old Normandy traditional houses and buildings are all around. Best to hang out this place during night.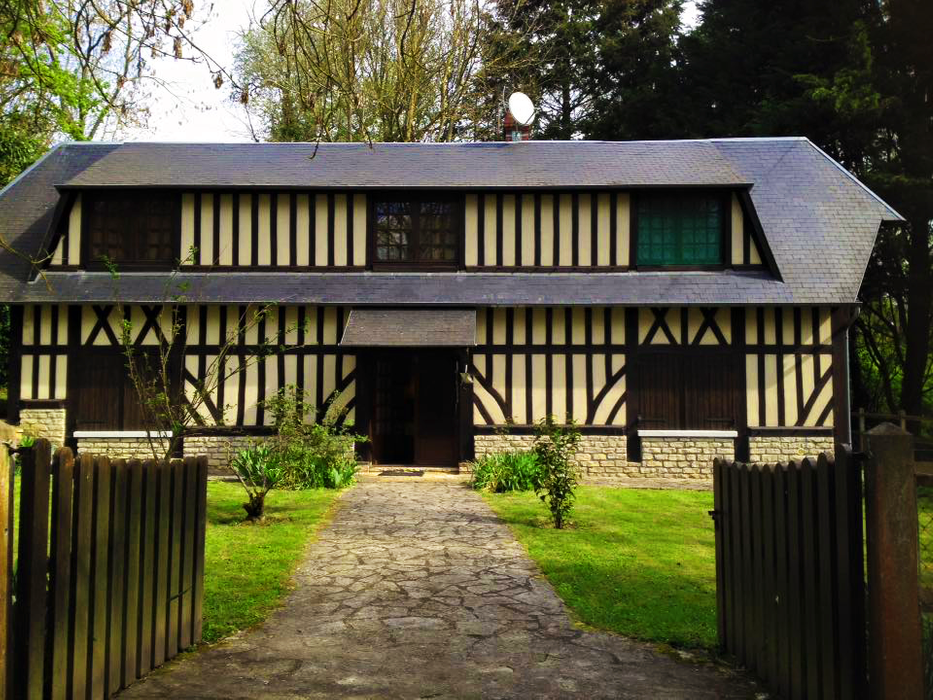 After a long day, we need to go back to my husband grandparent's resthouse which took 1 hour ride from Honfleur. A very nice Norman house style, with wooden beams (we call it a collapsed house). We love to visit this house , perfect for relaxing. It's calm but no phone signal since it was located in upper town. A tiring day but a great experienced exploring small cities in Normandy.

Our next journey will continue so stay tuned! More travel blog on the way! Thanks for reading! Have a great day!
You can check my other travel post:
#1 - Voyage : Philippines - Cebu & Surigao getaway
#2 - Mon voyage || Finest sand at Boracay Island, Philippines! ||