Welcome to today's weekly Travelfeed America roundup!
North, Central or South America - we try to cover it all by sharing our favorite articles from these travel destinations submitted to us on TravelFeed.io and via the #travelfeed tag. Ready for some adventure? We're pretty sure we'll satisfy your wanderlust with the following posts.
The BEST posts for America
A quick recap - the post rewards of this curation post will be distributed as follows:
Each featured author is set as a 13% beneficiary of this post;
The rest of the earnings will be used to power up the @travelfeed account.
🔗The thumbnails are directly linked to the original posts. Please, click on the image and enjoy the read!
---
Driving on California State Route 1: Highway to heal by @koenau
📍California, United States
Thundering surf, rolling waves, steep cliffs and a road on which the soul seems to be drive directly to heaven. Welcome to a ride on the Highway 1, one of the most beautiful street in the world. "Big Sur is the face of the earth as the creator wanted it to be," wrote Henry Miller once. If you want to know what he is talking about you only have t[...]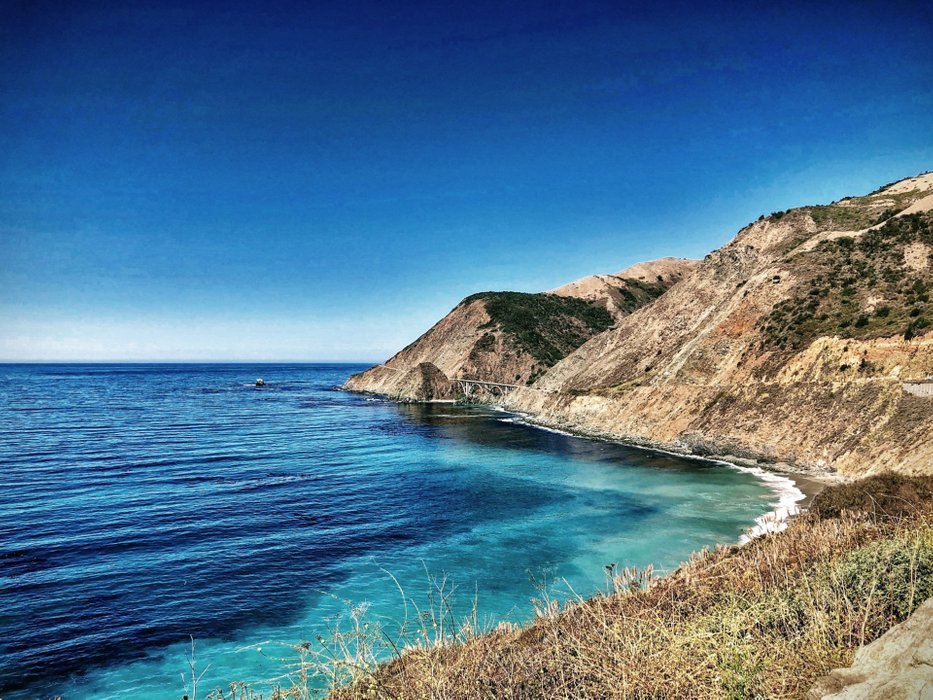 ---
Huacachina, Peru - An oasis to be found in middle of nowhere. by @hanggggbeeee
📍Ica, Peru
Huacachina, possibly shortened from "wakachina qucha" meaning "hidden lagoon", is a village built around a small oasis and surrounded by sand dunes in southwestern Peru. https://en.wikipedia.org/wiki/Huacachina Leaving Lima, I chose Huacachina as a stopover before taking 18 hour bus trip to Cusco. Being known as a home to extraordinary adventur[...]
---
We hope you have enjoyed these posts. Please visit the featured author's accounts to learn more about their travels!
If you don't want to miss the daily top picks by our curation team, please look out for the featured posts on TravelFeed.io or our resteems on other frontends.
---
Want to be featured in our daily round-ups?
It's simple! If you are posting through TravelFeed.io, you are already eligible, just don't forget to add a location. If your post is about #foodoftheworld or #traveladvice, don't forget to add the appropriate tags (within the first 5 tags!) for a chance to be featured in these round-ups!
Posts posted from or edited with other Steem dApps using the tag #travelfeed are no longer eligible to be featured in our round-ups, please post through TravelFeed.io instead.
---
Don't miss our promos!
Part of our job is to partner with awesome Steemians and projects to offer even more rewards on top of the usual curation, this way we can ensure that active and new users get the best of the best for their efforts. If you don't want to miss out on the opportunities make sure to stay tuned to our posts and announcements on TravelFeed.io. Check the latest ones below!
---

Are you a travel blogger? Thanks to the travel writing contest by @invisusmundi you can now earn up to 100 STEEM on top of the post rewards when posting through TravelFeed.io!
Read the contest announcement for more information.
---

TravelFeed was created by travelers for travelers and all costs have been paid out of our own pockets so far. Now, we want to take TravelFeed to the next level, which requires some funding that we hope to partially cover by selling advertising space on TravelFeed through our crowdfunding campaign on Fundition. Kindly consider a contribution! Learn more
---
Be Part of TravelFeed!
These links will help you to delegate in a simple and quick way, or head to our Support Us page to delegate with the click of a button

100 SP | 250 SP | 500 SP | 1000 SP
2500 SP | 5000 SP | 10000 SP
15000 SP | 25000 SP
50000 SP
---
Join the vibrant community of travelers on our Discord server! Any questions? Don't hesitate to ask for help — we are here to help!