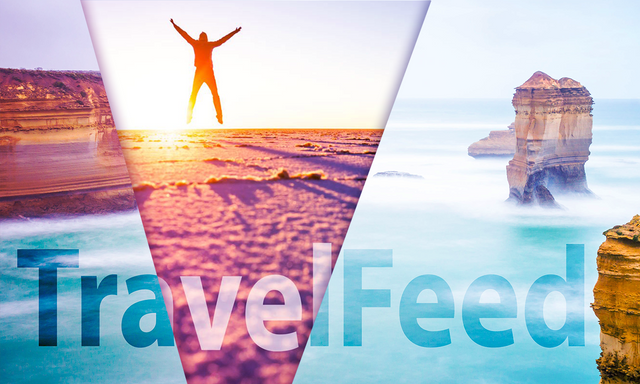 Dear Travellers,
For months we have been asking for members of the community to join the TravelFeed curation team. Curation is very time-consuming and with currently three out of four of us travelling, we are unable to continue curation like we used to.
Instead, we will focus on curating posts authored through our dApp travelfeed.io. This is what any other dApp on Steem does as well, but contrary to most dApps, we do not charge any beneficiary rewards.
We are aware that our dApp is at an early stage and far from perfect, but we need your help to test it. Please report any problems that you encounter or any ideas how to improve the dApp on the TravelFeed Discord. If you have a Github account, you can also submit them to our Github repository (we are also looking for developers!).
Right now, the number of posts submitted through our dApp is very low. To make sure that our voting power does not go to waste but goes to good travel content, we are currently following the @steemitworldmap curation trail with 50% which will be reduced as more posts come in through our dApp. They are doing an excellent job at curating travel(feed) posts, so don't forget to add your posts to the Steemitworldmap (instructions here or use the convenient map function in the TravelFeed dApp)!
What if I use Steempress/DTube/... to post?
If you are using another dApp to post, you can edit your post through TravelFeed and it will still be eligible for curation.
Please be aware that if you publish your post through the TravelFeed dApp and then edit it through another dApp such as Steemit, it will no longer be eligible for curation.
On travelfeed.io, every post authored through the dApp has a TravelFeed logo as an indicator on the top right. If this indicator is present, the post is eligible for curation: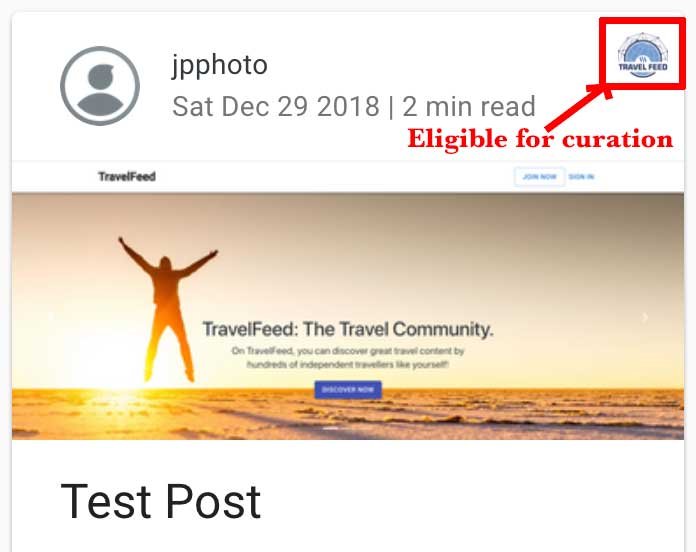 What about curation posts?
The daily round-ups are on hold until either more of us are home or we can find new members of the curation team. The weekly round up will still be published.
Join the TravelFeed team!
We need your help to continue curation at a previous level. Curation requires reading all posts authored on a day, performing checks for plagiarism and authenticity and then picking the best posts, but we are looking into ways of reducing the workload. To keep curation unbiased, all TravelFeed curators are excluded from receiving upvotes from TravelFeed and receive no direct financial compensation, but all team members will receive a share of TravelFeed which in the long term will be much more valuable than upvotes.